Portugal might just be one of the greatest countries in Europe.
In fact, it took just two days for me to decide to uproot my nomadic life and move there. I'm not kidding: I rocked up in Lisbon for the first time back in 2016, fell deeply in love with the city, then began looking for an apartment two days later. I found my dream home after a month of searching, signed a lease, and the rest was history. I love this country.
To me, Portugal has it all. It's home to a massively underrated food scene, welcoming locals, the most beautiful buildings, and fantastic weather. For a long time, it's been overlooked by it's more popular neighbours like Italy, Spain, and France, but in recent years, Portugal has been rising in popularity.
While those extra tourists have caused some prices to increase, Portugal is still one of the more affordable countries in Western Europe — and especially when you travel outside of Lisbon and Porto. Which you should, because Portugal has so much to offer outside of its two most famous cities.
I've been recording every single dollar, peso, and baht that I've spent on my travels since 2011 (I now have over 50 budget breakdowns on my site!), aiming to give you an accurate picture of how much you can expect to spend in every country around the world. Today, it's Portugal's turn and I'm so excited to start sharing.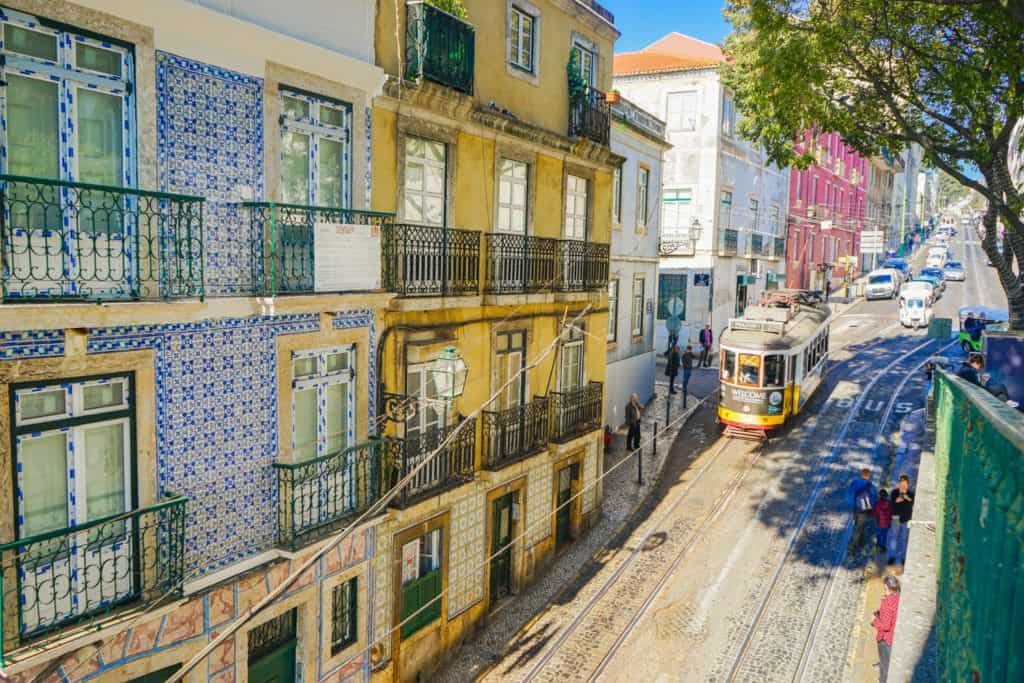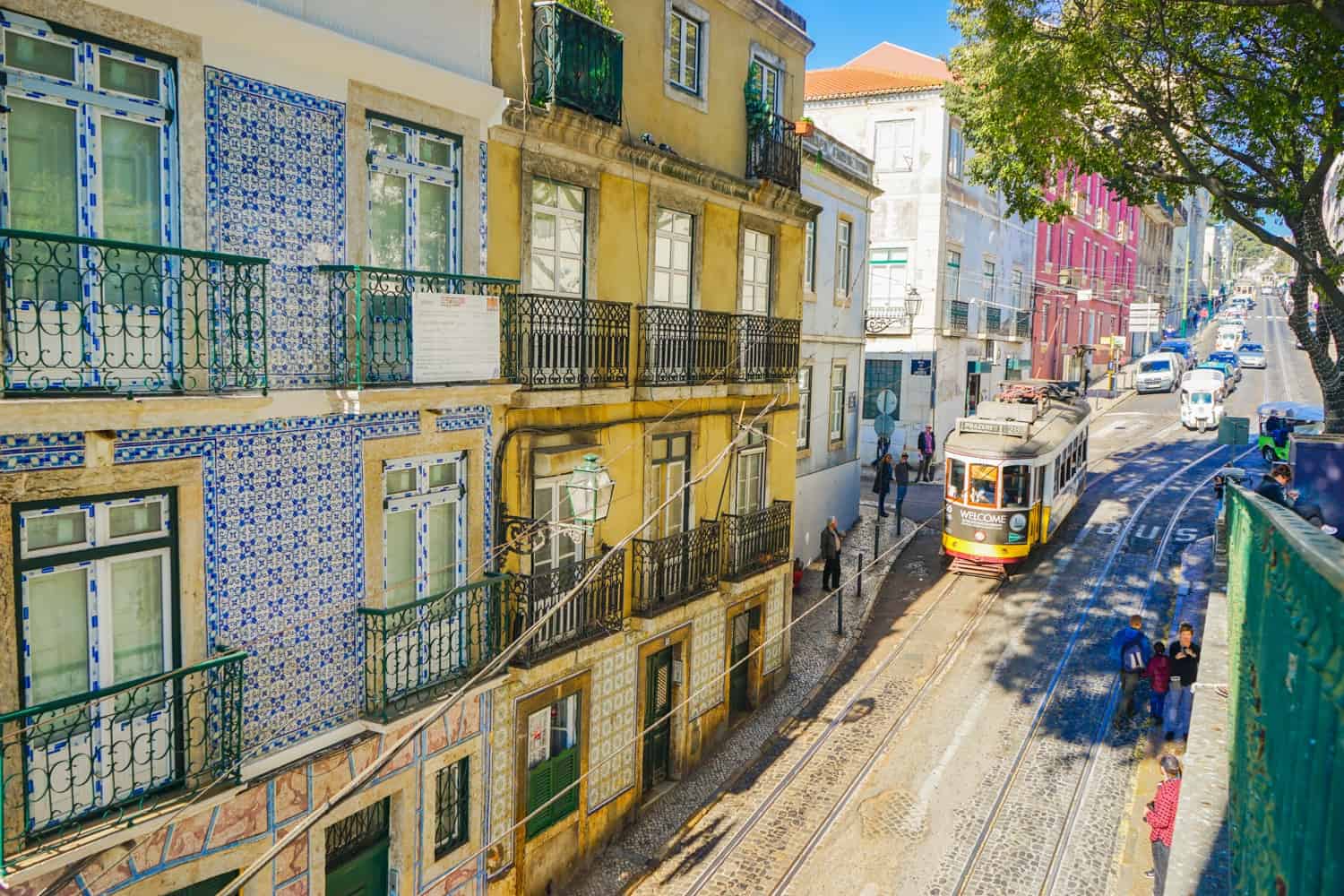 What's Included in this Post
This budget breakdown covers exactly how much you can expect to spend on accommodation, transportation, activities, and food. I've not included my flights into and out of Portugal, as this is going to vary significantly based on where you'll be arriving from.
The amounts in this guide are listed in Euros and converted into U.S. dollars, as the vast majority of my readers are from the U.S.
Okay — let's get started!
How to Save Money on the Cost of Accommodation in Portugal
As always with travel, it's possible to cut your accommodation costs down to zero if you have the time and patience to seek out an offer.
Housesitting exists in Portugal, and is a fantastic option if you're looking to save money.
This is where you'll take care of somebody's house for free while they're away, and often look after their pets, too. It's best for long-term travellers or retirees, as you can't pick and choose dates (as they'll obviously be based on the owner's vacation dates) so you'll need to have a lot of flexibility as to where you go and at what time of year.
If you do have that freedom, though, it's a wonderful way to cut down your travel expenses, soak up some home comforts, and live like a local for a while. Some of my friends have even landed housesitting gigs for castles and chateaus in Europe! Trusted Housesitters is the best site for getting started with housesitting.
I'm suspecting, though, that for most of you, you're not interested in the free accommodation and just want somewhere clean, safe, and affordable to rest your head each night. If that's the case, there are several options available for you.
The first of these are hostels. In Paris, you'll come across hostels all over the country, finding them on tiny islands, in large cities, and even in the national parks. They're one of your best options for saving money.
Hostels in Paris are on a par with the rest of major cities in Western Europe, and you can expect to spend around €25 a night for a dorm bed for a well-reviewed hostel in Paris, with the price increasing to slightly about €35 a night for the absolute best of the best.
When it comes to private rooms in hostels, you can expect to spend around €50 a night for a clean, basic room in a good location, so if you're travelling with friends or with your partner, you may find it cheaper to grab some privacy over settling for two beds in a dorm room. €100 a night will get you an exceptionally well-reviewed private room in a hostel or hotel.
If you're an older traveller and put off by the thought of nights spent in hostels, you shouldn't be! Private rooms are usually very quiet and clean, and most hostels are modern, safe, and centrally located. They tend to have a little more personality than generic hotels, and the staff are fantastic at offering kickass travel advice. As long as you check the reviews of any hostel before booking it to make sure nobody refers to it as a party hostel, you're all good to make a booking there.
I use HostelWorld to find the cheapest hostels, as they tend to have the greatest number of listings at the lowest prices.
And, of course, there are always hotels, which will usually start at around €50-€150 a night for a decent, clean, mid-range property in a central location. I always use Booking, as they have the most accommodation options for the cheapest prices.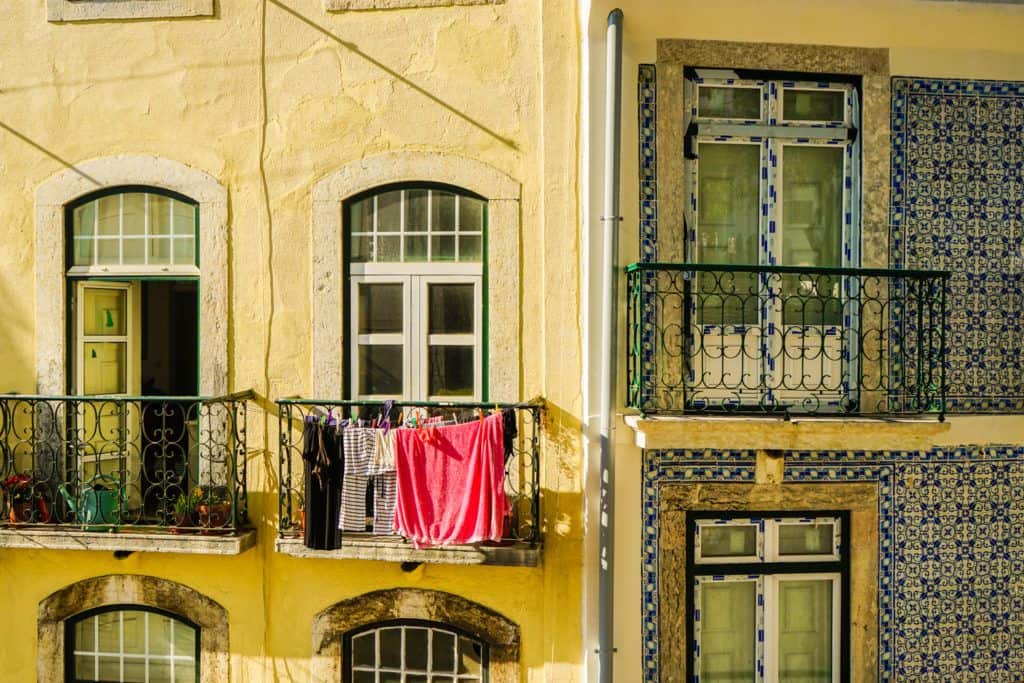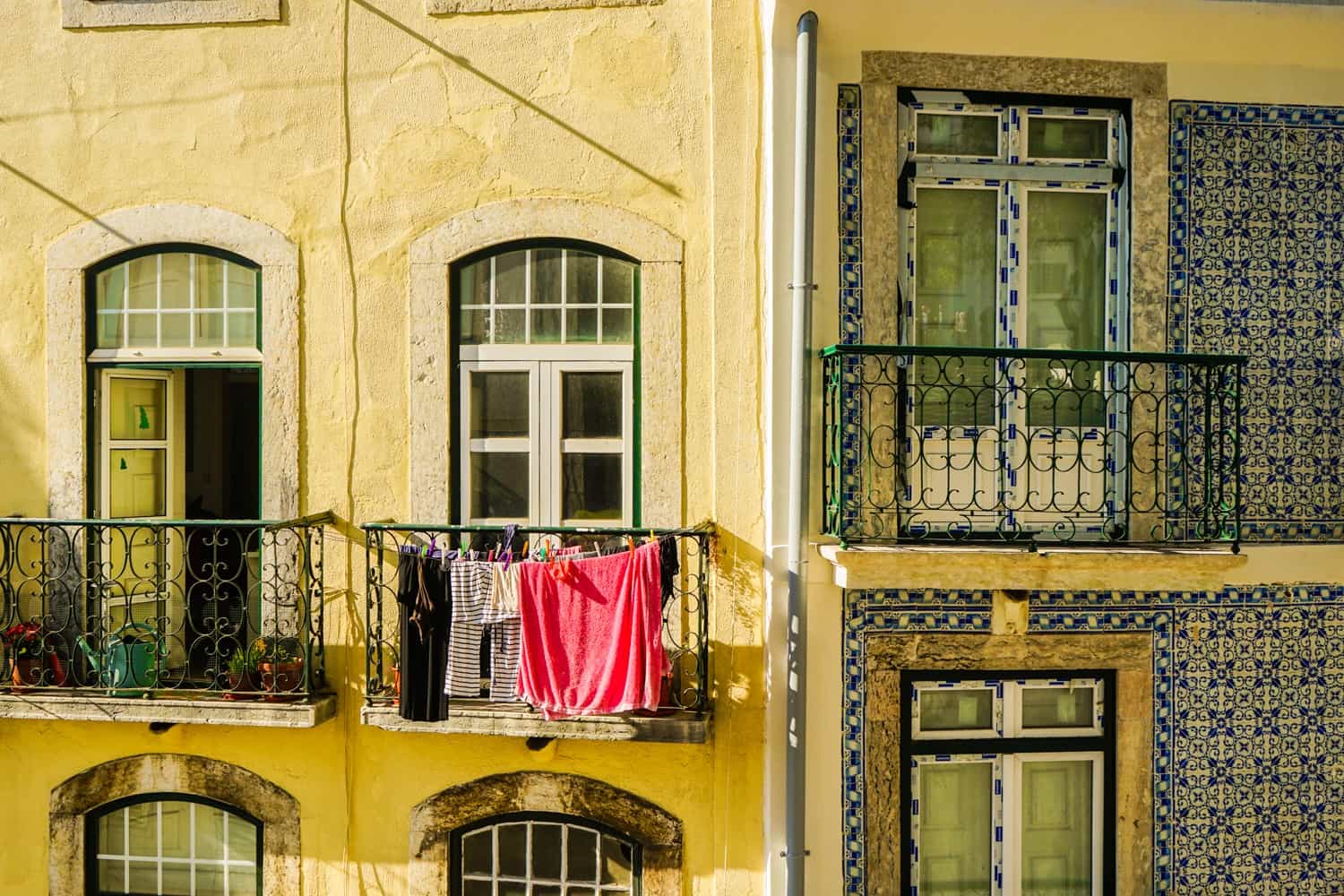 The Cost of Accommodation in Portugal
There's going to be no sugarcoating here: Portugal — and Lisbon, in particular — has been screwed over by the arrival of Airbnb.
Essentially: landlords in Lisbon came to realise that if they listed their properties on Airbnb, they could make more money from tourists in two months than they could from renting to locals year-round. And so began the slow transformation of Lisbon, in which locals — my friends — were forced out of their homes to make way for Airbnbs, and prices grew and grew and grew and grew.
When the average salary for locals in Lisbon is just €1,000 a month and the average Airbnb apartments are listed at well over €2,000 a month, you find yourself with a city that's packed full of short-stay tourists with many locals pushed out into the very outer suburbs.
It's for this reason that I want to strongly recommend that you don't use Airbnb while staying in Lisbon and Porto.
Here's where I do recommend you stay:
Lisbon: When friends ask me where to stay in Lisbon, I always tell them my number one rule: you must stay within a 20-minute walk of the city's Time Out Market. If you're inside that radius, you'll be within walking distance of the majority of the tourist attractions. Outside of that? It's going to be a pain in the ass.
My favourite neighbourhood in Lisbon is Principe Real, which is where I lived for 18 months. It's easily the best area in the city — you've got tons of great restaurants and bars, peaceful parks to wander around, gorgeous buildings, great views over the city, and hardly any crowds because there's close to no tourist attractions in this part of town.
In terms of hotels in Principe Real, your best option is easily Toctoctoc Lisboa, a brand new boutique hotel that comes in at €127 a night for a deluxe room with garden views. Um, is this the most gorgeous hotel ever? Yup! Seriously, the entire garden area is so beautiful. It's in a great location but still super-quiet, has the most delicious breakfast, full of breads from the local bakery, and such tastefully-decorated rooms. It's rated 9.5 on Booking.
If you're on a tight budget, go for Lookout Lisbon Hostel, which comes in at €14 a night for a dorm bed. It's in Principe Real, too — near to all of the best restaurants in town, and it takes only 10 minutes to walk from there to tourist-favourite Pink Street. Basically the exact location you want to be staying in in Lisbon. The hostel regularly arranges all kinds of fun activities, like surfing trips, hiking adventures, pub crawls, and other events to help you meet people, the staff are awesome, and there's even free sangria up for grabs!
Porto: We stayed in Republica 157 Guest House (€71 a night) during our most recent stay in Porto, and it was so lovely! It's right in the heart of Porto but still super-quiet at night, with the sweetest owners who left treats in our room while we were out exploring, and did all they could to ensure we had a great time in the city.
Coimbra: Sapientia Boutique Hotel (€157/$183 a night): We stayed in this gorgeous hotel for my partner's birthday and it was truly such a wonderful treat. It's a literary-themed hotel, but not in a tacky way, with rooms named after famous authors, bedside lamps built from second-hand books, and minimalist decorations featuring quotes from famous works. On top of that, the staff were the best, putting together a delicious breakfast, greeting us with free glasses of port and pasteis de nata, and offering up free wine on the rooftop terrace each evening. This was definitely a splurge for me, but one of those times when it felt more than worth it.
Evora: If you love your food, I'm going to absolutely insist that you plan to spend at least a few days in Evora while you're in Portugal. It's easily accessible from Lisbon and the food scene is absolutely phenomenal. My partner and I splurged on this trip, too, and decided to stay in Pousada Convento de Evora at a price of €190 a night. But what an incredible property: it's an old converted monastery, located directly opposite a Roman temple, which makes for a particularly spectacular view each morning. With a swimming pool that's perfect for cooling off in, lovely staff, and a large breakfast, this hotel made for the perfect romantic getaway.
Ponta Delgada — If you can make it to the Azores, you won't be disappointed. I adore these islands. The guesthouse we stayed at in Ponta Delgade — the Azorean Urban Lodge (€86 a night) — hands out an incredible map to all of its guests. It's so incredible, in fact, that I'd recommend staying there just to get your hands on it. It's no exaggeration for me to say that this map more than made my trip, and it wouldn't have been as amazing without it. I know: I'm really talking this map up. How great can it possibly be?
It basically planned our road trip for us. It's all hand-drawn and marks out the best places to take photos, where to eat and drink, what time to visit certain regions, and more. I love that the map got so detailed that it would describe stopping at a certain town to have a cold beer in a specific bar overlooking the ocean. Or that it would recommend having lunch in a particular restaurant on the west coast so that you could try their excellent octopus stew. Their recommendations were always spot-on and I'm so glad we had this map.
And the hotel itself was great! There was a swimming pool! The staff were lovely! It's not often that I'll order you to stay in a specific hotel, because a hotel is a hotel is a hotel. But this one? This one is definitely worth checking in to.
Average Costs for Accommodation in Portugal
If you're on a tight budget, you'll be looking at around €10-15 a night for a dorm room in a hostel, or €30-40 a night for a private room.
If you're on a mid-range budget, expect to spend around €80-120 a night for a well-reviewed, modern, centrally-located hotel.
If you're willing to go all out and splurge, you'll be looking at around €200 a night for one of the best hotels in town.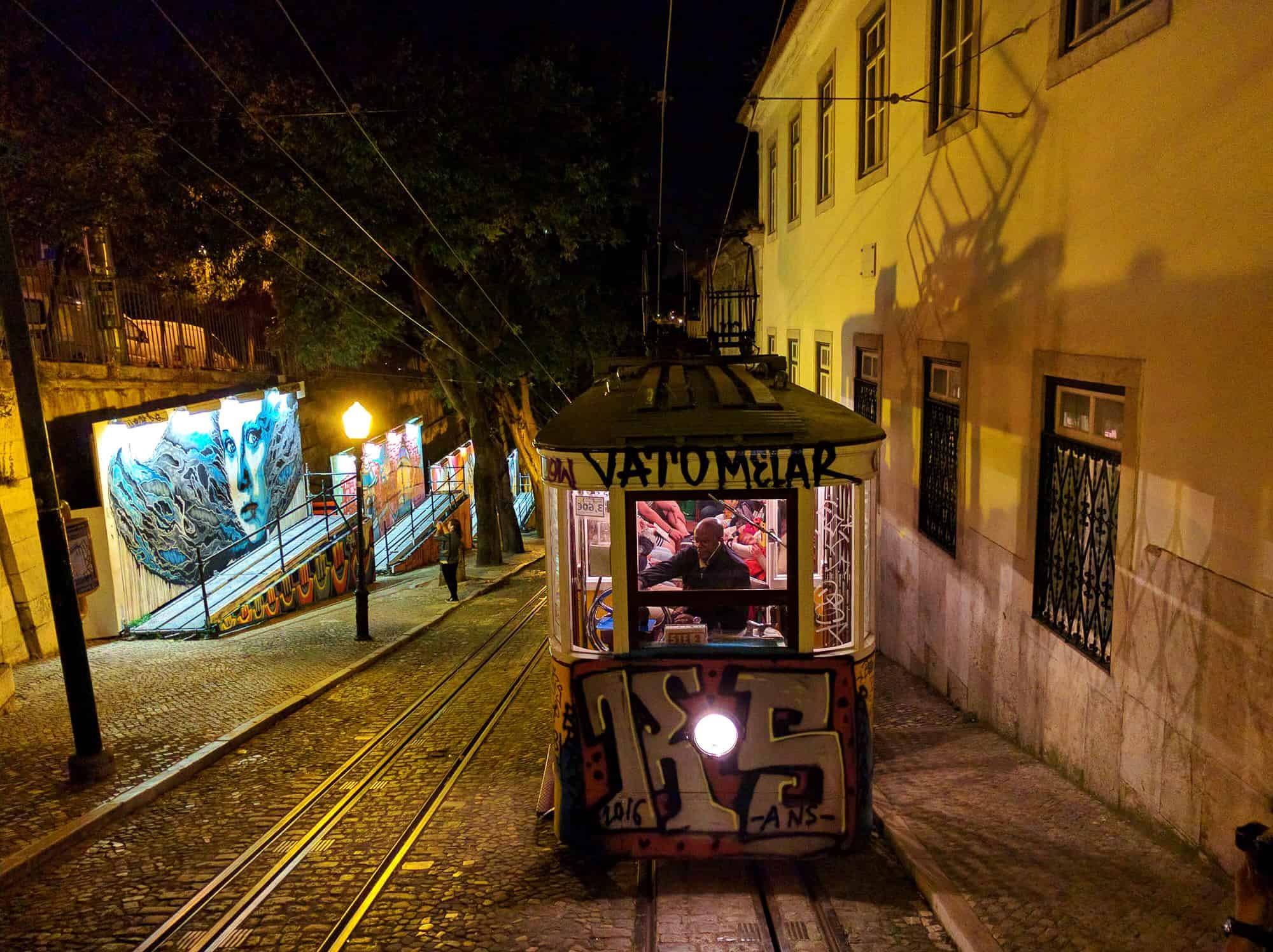 The Cost of Transportation in Portugal
When it comes to public transportation in Portugal, there's plenty of ways to get around. In Lisbon and Porto, you'll most likely find yourself not needing to use it at all, as most of the attractions are within walking distance of each other.
Even when living in Lisbon, I think I took public transport about once every six months — and usually that was hopping on a tram to avoid trekking up a particularly steep hill. That's the one downside of getting around Lisbon by foot, by the way: it feels like every single street takes you up a steep incline and sometimes you just want to walk for five minutes without feeling like it's a full-on workout.
Oh, and a word of warning: many of the streets in Lisbon are cobblestoned, so when it rains, it gets real slippery. A survey of elderly Lisbonites had them sharing their greatest fear in life is falling over on the city's pavements. There's a whole lot of people with fake hips in this city! Flip-flops are a definite no-no.
I feel like I'm not really selling the whole you-should-walk-everywhere-in-Lisbon-thing to you?
Here are the most common forms of transportation in Portugal:
Metro and Tram (Lisbon and Porto) — Besides walking, one of my favorite ways to experience a city is by understanding their local metro system. Lisbon and Porto (plus Almada on the other side of the river to Lisbon) are the only cities that have one in the country, so if you don't like to walk, you'll probably make use of both during your explorations.
It's usually easier and cheaper to get a day pass if you plan on spending a day sightseeing in these cities. In Lisbon, a day pass on the public transportation system costs €6.40 and in Porto, €6.90.
Of course, if you've seen any classic photos of Portugal, you'll have probably noticed the famous, historic trams. These are traditional electric cars from a by-gone era. Nowadays, they're not so much a main method of getting around as they are an experience. I would recommend riding one early — number 28 is the iconic route — in the morning to avoid the midday tourist crowds — just be sure to watch your bags, as pickpocketers are active on the trams. You can use your metro day pass or buy a one-way fare for €3.00.
Train — You'll be happy to hear that most cities and towns are connected by Portugal's train system: Comboios de Portugal. You'll be even happier to know that train tickets in Portugal are fairly inexpensive. I've taken the train all over Portugal — most recently between Lisbon and Coimbra, and Lisbon and Evora) and booking tickets was always a breeze. There are four different types of trains within Portugal's network:
Regional Trains (R) (Regionais): shorter distances, make lots of stops, and tend to be slower
Intercity Trains (IC) (Intercidades): for between major cities and towns; they make fewer stops, and tend to be faster
Alfa Pendular (AP): a high-speed train that goes the fastest, connects all the major cities, and runs the length of the entire country from north to south
Urbanos (U): subway systems within individual cities
Overall, the cost of a train will be dependent on the date and time. To give you an idea of prices, here are some one-way train fares for the most popular routes:
Lisbon to Porto

Intercity: €25.10
Alfa Pendular: €31.90
Lisbon to Faro

Intercity: €22.00
Alfa Pendular: €24.05
Porto to Coimbra

Intercity: €13.65
Alfa Pendular: €17.60
Bus: Bus services in Portugal include both regional and local buses, as well international coaches — I took a coach from Porto to Madrid several years ago, and a local bus between Porto and Braga for a day trip, and both were comfortable, easy rides. There are frequent coach services between all Portuguese cities and a network of the national and several private bus companies covering most of Portugal.
You'll usually have the option of either an express or slower bus service, and prices will vary according to distance, time, and company. Generally, fares will start at €5 but shouldn't cost more than €20 for a journey.
RedeExpressos is the largest bus company in the country, followed by Rodonorte (which covers the north) and Eva Transportes (which covers the south).
Plane: Portugal is a small country, so I don't recommend flying if you're going to be travelling around the mainland — by the time you get to the airport and wait around for your flight and go through all of that hassle, you'd probably already be at your next destination if you'd gone by train. It takes four hours to get from Lisbon to Porto on the train, for example.
If you're going to be heading to Madeira or the Azores, flying is the only option. I use Skyscanner for finding the cheapest flights, and you can expect to pay around €50 return from Lisbon to either Funchal (Madeira) or Ponta Delgada (the Azores).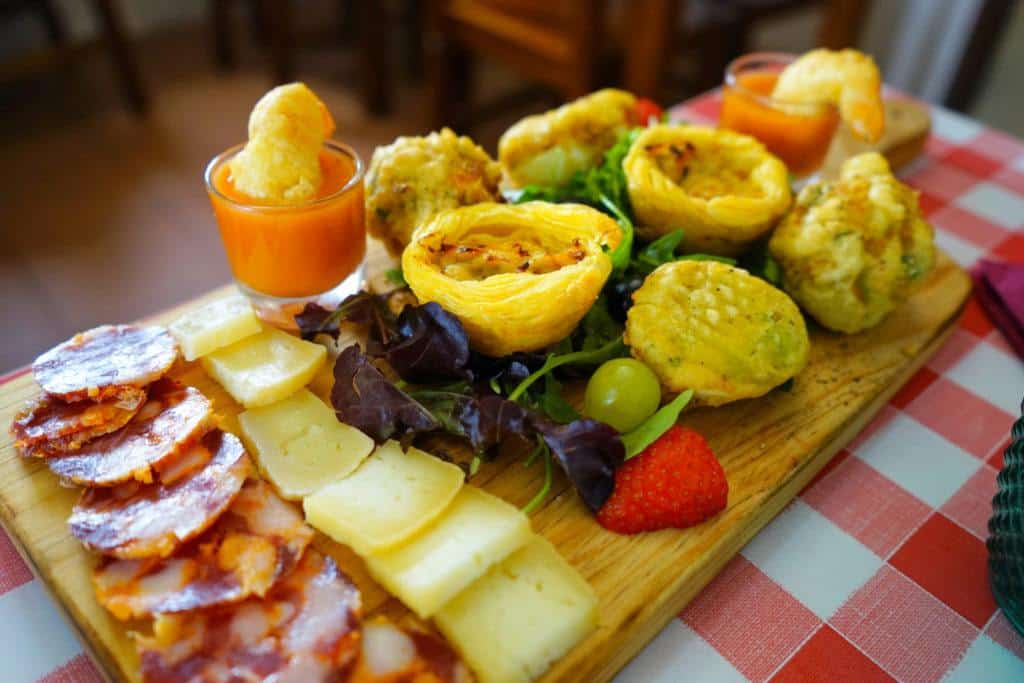 The Cost of Food in Portugal
One of my greatest joys to come from living in Portugal was the food. Portuguese food is such an underrated cuisine and it's one of my favourites in all of Europe. It's so much more than just salted cod and sardines.
Of course, there are pasteis de nata — Portuguese egg tarts — if you know anything about Portuguese cuisines, it's most likely that these little treats are absolutely delicious. Fun fact: if you go to an El Corte Ingles department store in Portugal and tell the information desk that you're a tourist, they'll gift you with a free tart and glass of port!
If you want to sample the best of the best, though, head to either Pastéis de Belém or Manteigaria — they're popular for a reason. Expect to pay between €1 and €1.50 for one pretty much anywhere in town.
If you want to eat local, head to a less-popular neighbourhoods and look for the signs advertising a prato do dia — you'll usually pay less than €10 for a three-course meal with a glass of wine and the food will be so fresh and tasty. It's a great way to stay on budget while also eating well.
Another well-known dish from Portugal is the Francesinha, which is typically only found in Porto. It's… um… a lot. It's an enormous multi-layered sandwich filled with steak, sausages, and ham, that's then covered in cheese, placed in a pool of tomato-based gravy, with fries swimming in the sauce and a fried egg on top. Yeah, it's typically something that tourists only opt for once — and I recommend sharing one with somebody. You'll pay around €6.50 for one in Porto and most likely be full for the rest of the day after finishing.
If you choose to visit Lisbon during June, and particular between the 12th and the 14th: you're in luck! The sardine-themed festival of St. Anthony takes place in June and with it, comes a month-long celebration that sees the country devouring six sardines a second. The older neighbourhoods in Lisbon light up their grills, throw down their sardines, barbecues them up with a sprinkling of basil, and the city fills with smoke, music, and parties for one whole month. You'll pay €1 for a sardine sandwich and they're a lot tastier than you're thinking.
The two best places for food in Portugal is the Azores and Evora — I ate unbelievably well in both spots. The Azores has a sunny climate and fertile land, which means the islands are all sufficient and don't need to import food from mainland Portugal in order to survive.
The most famous dish of the Azores — and one of my favourite meals — is cozido das furnas, a stew that's cooked inside a volcano! Some of my other food highlights from the islands included sampling the strong Azorean cheese, drinking as much high-quality Azorean wine as my body could handle, swooning over the juiciest pineapples of my life, and snacking on unusual seafood whenever I had the opportunity to. I averaged €4 for breakfast, €12 for lunch, and €15 for dinner while in was in the Azores.
The international food scene is fantastic in Lisbon, and if you're keen to sample as much of it as possible, I recommend heading to Principe Real: the neighbourhood I can't stop chatting about. I chose to live there simply because it has some of the best food in the city. Some of my recommendations are Atalho Real, ZeroZero, Koppu Ramen, Lost In, A Cevicheria, Gin Lovers… Basically, walk down the main street in Principe Real and pick a place: every single eatery on this street is epic. You'll get a main for around €15, with a glass of wine or beer for a couple of Euros extra.
Every time a friend or family member came to visit me in Lisbon, I took them to one of two places: the city's Time Out Market or the streets of Principe Real. The former is always guaranteed to wow you; an enormous food hall — a higher-end food court — featuring stalls that are run by some of the best restaurants in the city. It's a great way to sample some of the city's favourite eateries without having to hop all over Lisbon to get to them. Plus, there's so many options, you can satisfy even the pickiest of eaters. I recommend O Prego da Peixaria, Pizzeria ZeroZero, Miguel Castro e Silva, Croqueteria, and Ground Burger.
What about drinks?
When it comes to alcohol, you're most likely thinking of Port and you'd be right to do so: port is a Portuguese fortified wine that's absolutely delicious and can be found all over the country — expect to pay a couple of Euros for a glass in a restaurant or around €7-10 for a mid-range option in a supermarket. Oh, and if you think you don't like port, I'd still recommend signing up for a tasting while you're in Porto: it's all so good! I paid €5 for a tasting at Taylors in Porto and that offered up three glasses of port to sample.
If you already know you love port, you'll want to head to the Douro Valley, just outside of Porto, and spend a day or two winery-hopping around the region. I took a day trip out to the Douro while I was in town — I paid €90 for a full-day tour that took us to two wineries and finished it all off with a river cruise.
Don't forget to try a cool glass of vinho verde for a couple of Euros while you're in Portugal either! While the name translates to green wine, it's actually a young wine, and can be white, red, or rose; some sparkling, some not. It's great to drink on, hot sunny days, though!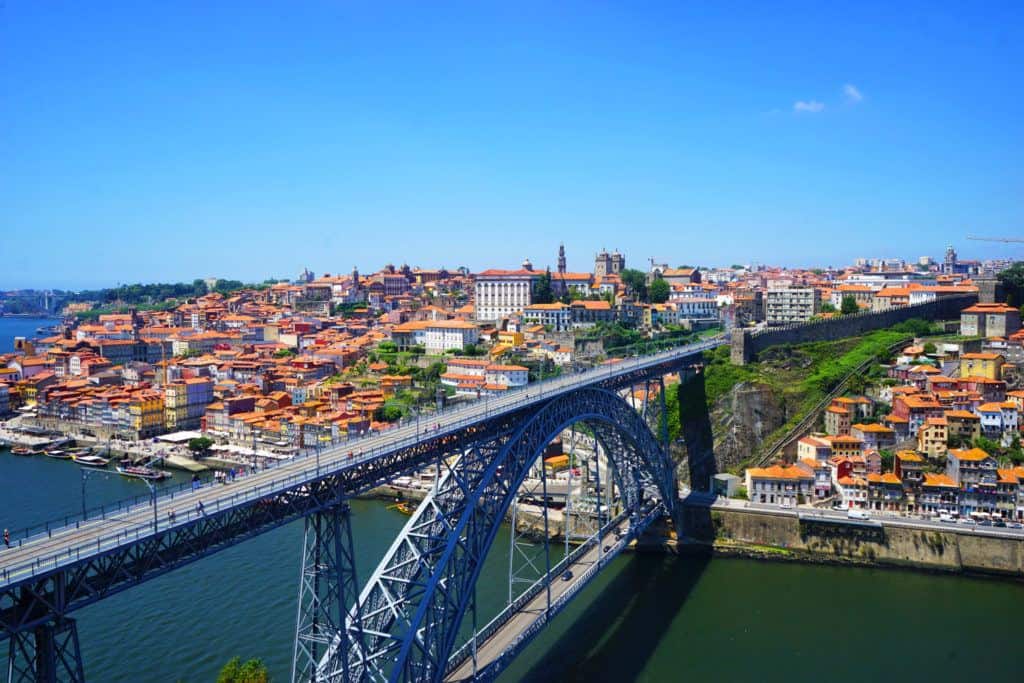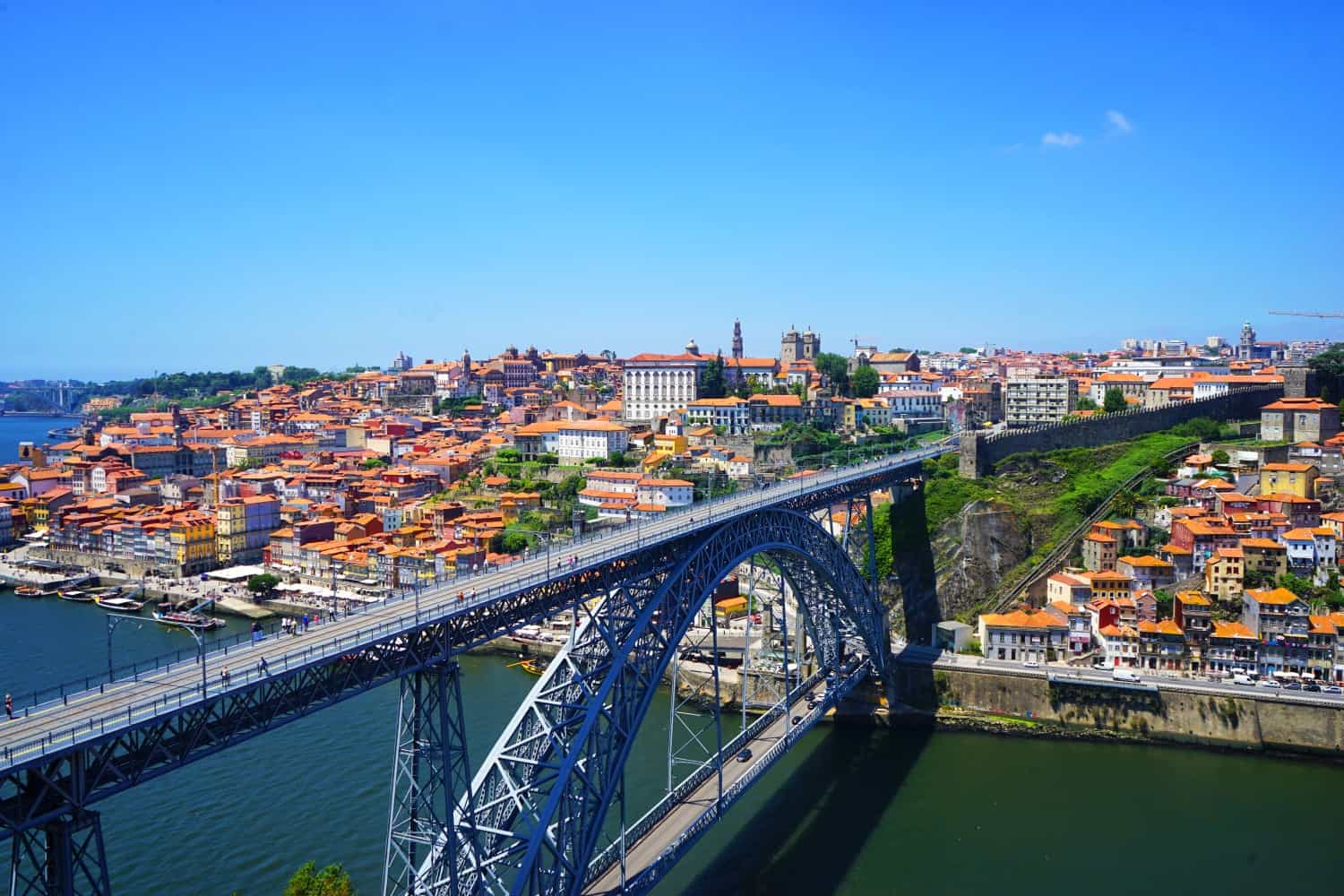 The Cost of Activities and Entrance Fees in Portugal
Portugal has tons to see and do, and plenty of day trips to fill your time with.
One of the best ways to enjoy cities such as Lisbon and Porto is having the day to walk around neighbourhoods aimlessly while window-shopping and stopping for food and drink breaks. On one of my first days in Lisbon, I took a walking tour with Hi Lisbon Walking Tours to get a feel for my surroundings and to learn more about the history. In Porto, I jumped on a tour called The Worst Tour (yes, really), that takes tourists on a tour of Porto's most interesting abandoned buildings. It was so interesting!
A stand-out experience for me was taking a day trip from Lisbon to Sintra (45-minute train ride). Sintra is a charming, medieval town with fairytale castles, mansions, and gardens. It's one of those places that lives up to the hype when you're there — I felt like I had stepped right into another time period. King Consort Ferdinand II and his wife Queen Maria II of Portugal were the ones that transformed Sintra into a wonderland of European Gothic architecture in the 19th century and it makes for such a beautiful scene.
Within Lisbon itself, there's so much to keep you busy: the Lisbon Oceanarium, that's ranked best in the world, the Lisbon flea market, which had some seriously cool treasures (held every Tuesday and Saturday), the decadent weekend brunch at the Four Seasons that's a fabulous way to treat yourself, and the Lisbon tile museum, for those of you who can't get enough of that Portuguese architecture.
Here's a breakdown of my favourite attractions in Portugal and their respective costs:
Pena Palace (Sintra): €14
National Azulejo (tile) Museum (Lisbon): €5
Lisbon Aquarium: €19
Lisbon Castle entrance fee: €10
Jeronimos Monastery entrance (Belem): €10
Torre de Belem entrance (Belem): €8.50
Santa Justa Lift, in Lisbon: €5
Livraria Lello Bookstore fee (Porto): €5
The Cost of Travel Insurance in Portugal
Travel insurance: I'm all about ensuring that every single one of my readers understands the importance of travel insurance. When you work in the travel industry, as I do, you're inundated with news of destitute backpackers on GoFundMe who fell ill while travelling, didn't have travel insurance, and now can't afford the hundreds of thousands of dollars needed to be airlifted home for medical care. It happened to an old school friend of mine just this year. In short, if you can't afford travel insurance, you can't afford to travel.
Travel insurance will cover you if your flight is cancelled and you need to book a new one, if your luggage gets lost and you need to replace your belongings, if you suddenly get struck down by appendicitis and have to be hospitalised, or discover a family member has died while you're overseas and need to get home immediately. If you fall seriously ill, your insurance will cover the costs to fly you home to receive medical treatment.
I use SafetyWing as my travel insurance provider, and recommend them for trips to Portugal. They're one of the few companies out there who will actually cover you if you contract COVID-19. On top of that, they provide worldwide coverage, don't require you to have a return ticket, and even allow you to buy coverage after you've left home. Finally, they have a clear, easy-to-understand pricing structure, which is always appreciated.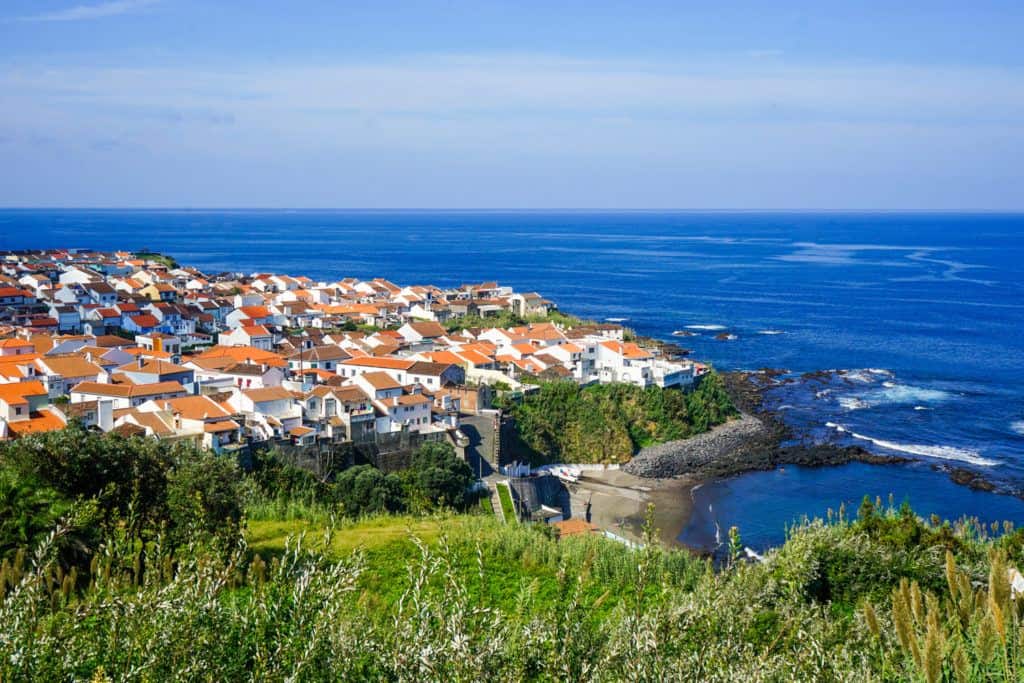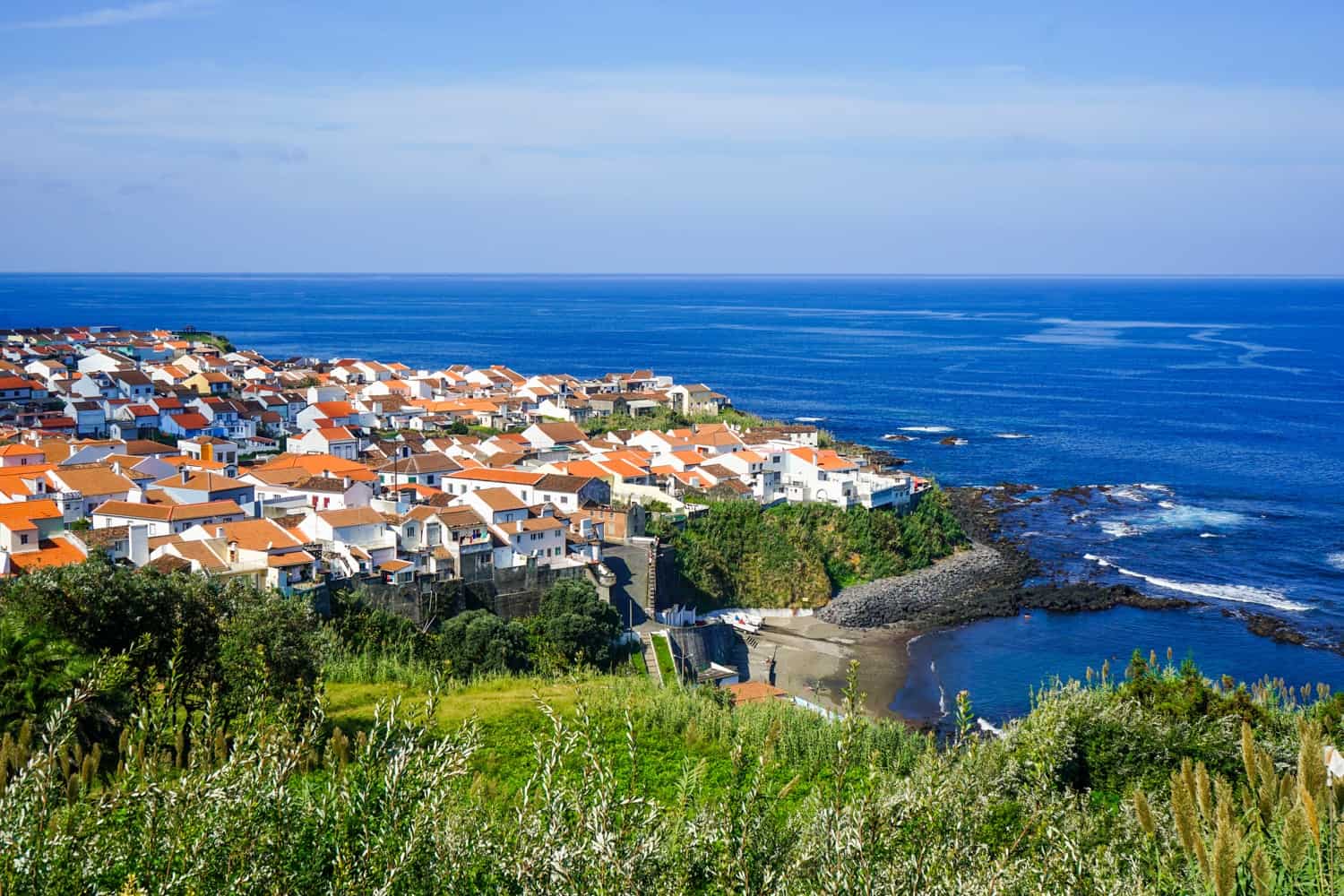 How Much Does it Cost to Travel in Portugal?
It's time to tally up all of my expenses to see my total travel costs!
Accommodation: €100 per day
Transportation: €1 per day
Food/drink: €30 per day
Activities/Entrance Fees: €5 per day
Average amount spent in Portugal: €136 a day!
Have you been to Portugal? How much did you spent while you were in town?
Related Articles on Portugal

🇵🇹 After 70 Countries, Why I Moved to Lisbon, Portugal
💚 The Best Things to Do in Lisbon, Portugal
❤️ 28 Best Things to Do in Porto, Portugal
🏝 13 Reasons to Plan a Trip to the Azores
🏚 Exploring the Abandoned Monte Palace Hotel in Sao Miguel