For the past 10 years, I've lived a privileged life.
Back in 2011, I stepped on a plane with the dream of traveling the world for a year. I thought I'd follow the gap year rite of passage for 12 months, have the time of my life, then head home to rejoin the real world. Unexpectedly, several months into this adventure, I turned this little travel blog into a business, began to make money from it, and realised that I didn't have to ever go home.
So that's exactly what I did. I travelled and I travelled and I saw some incredible sights and I met some incredible people.
Then, it was time to stop.
Continuous travel, it turned out, was not sustainable for me.
I wanted a home. Somewhere familiar to return to to decompress after trips. I wanted to enrich my life with more than all travel all the time, like having a constant set of friends I didn't have to say goodbye to. I wanted a kitchen and a gym membership, so I could work on improving my health. I wanted to focus on this site, so that I could post regularly for you guys rather than squeezing out one article a month because travel is vacuuming my time and energy.
The only question I had to ask myself was: where?
I'd travelled for so long and fallen in love with so many places, that I simply couldn't choose just one. There were too many wonderful cities scattered all over the globe, and FOMO had me wanting to try them all on for size.
It was time to start narrowing my options down.
Coming up With Our Criteria for a Base
With so many countries for my boyfriend, Dave, and I to choose from, we were fortunate to be able to be picky — we could choose anywhere in the world to live!
Unfortunately, this wealth of choice left us paralysed and we spent years debating where we should make our home.
Eventually, we put together a detailed list of things we wanted and needed from a potential base. If you're considering moving to Portugal, or somewhere new, I highly recommend doing the same.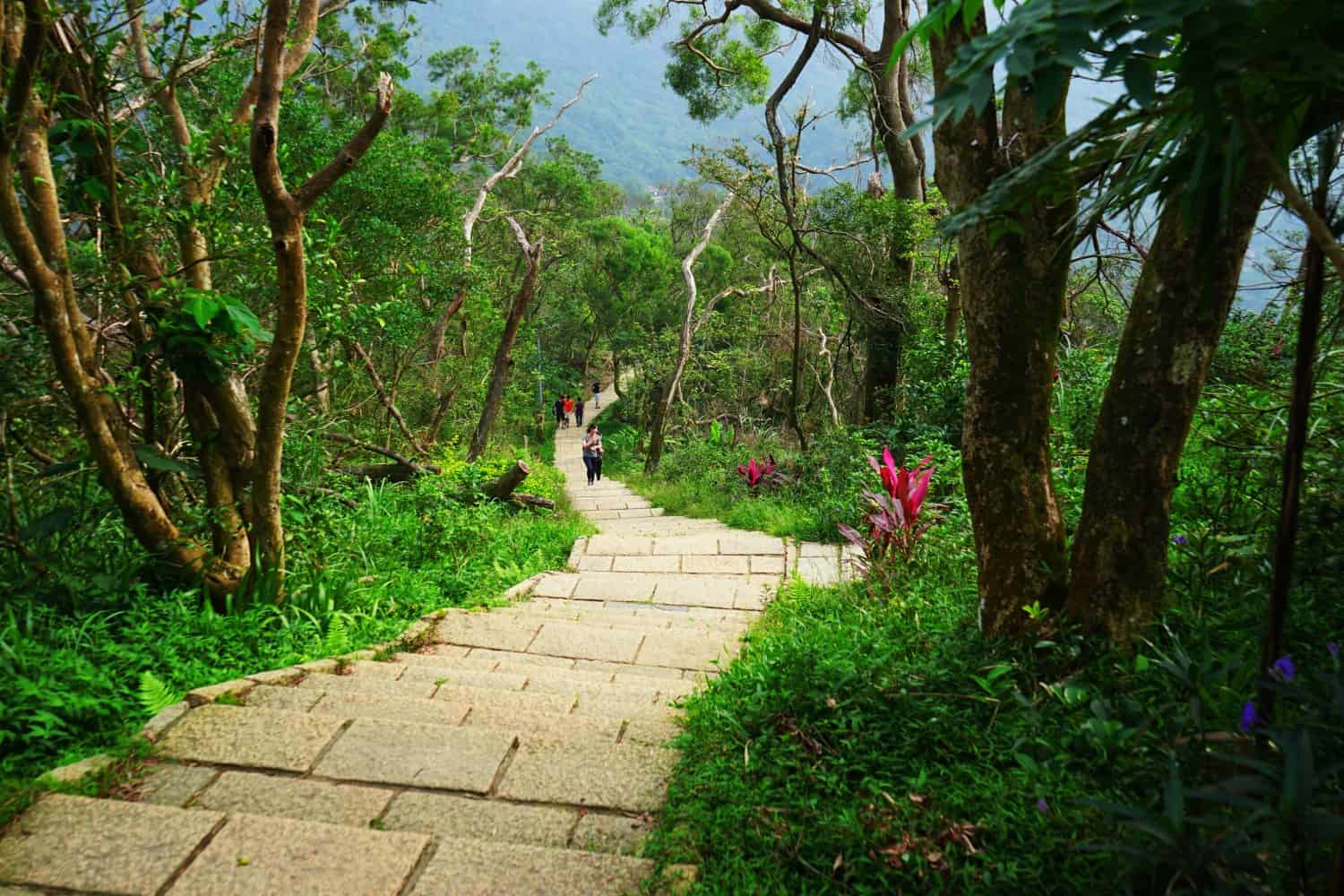 Here are the factors that were most important for us:
We Needed to Be Able to Legally Live and Work There
I knew I wouldn't be able to make a success of expat life unless I threw myself fully into living in a place. I've had plenty of three-month-long stays in cities around the world, but they've never felt like home because I always knew I'd be leaving soon.
I didn't want this to happen in the country I chose for my home, so our first rule was that both Dave and I would have to be able to legitimately live and work there. I love Bangkok and Saigon and Taipei, and many places in Mexico, for example, but if we moved there, we'd be living from tourist visa to tourist visa, never knowing if we'd be let back into the country when we left. It would all be kind of sketchy and I was uncomfortable with that prospect.
I wanted to give this whole finding a base thing my best shot and buy furniture, make local friends, and build a community. I knew I'd only be able to do all of that good stuff if there wasn't a risk of me being suddenly kicked out of the country.
This helped drastically lower the number of places for our potential base. I'm British and Dave's from New Zealand, but he also has a British passport.
Thanks to our British passports, we can both legally work and live in any EU countries (we were making this decision before Brexit was even a word in our vocabulary), and I'd be able to get a partner visa for Australia or New Zealand through Dave.
From a work perspective, both Dave and I work online, so we wouldn't need to worry about finding a job in whichever country we chose to settle in. As long as we could legally live and work there, we'd be fine.
Okay, so that narrowed our options down to around 30 countries.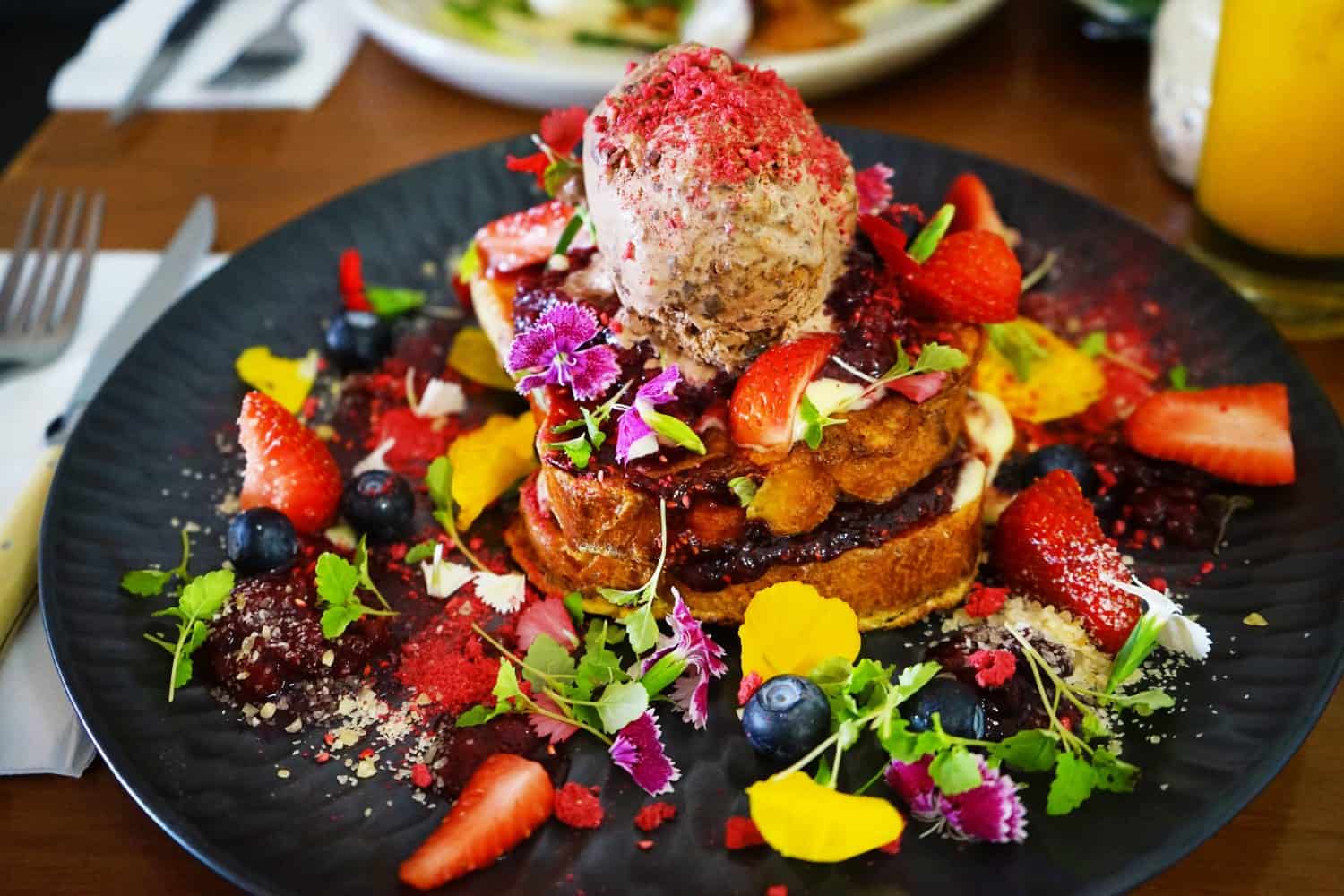 We Needed to Be Able to Comfortably Afford to Live in Our Chosen Country
While I was travelling full-time, I had a fantastic quality of life, which was something I didn't want to give up after finding a base.
I still wanted to be able to afford to eat out at nice restaurants, I wanted to be able to see friends regularly, I wanted to be able to travel for three months of every year, and be able to afford that on top of our rent. Basically, I didn't want to sacrifice the quality of life we had on the road through choosing to find a home.
That helped eliminate quite a few destinations. I estimated that my monthly expenses (rent, bills, gym membership, food, etc) in my new home city would have to work out to be no more than $1,500 a month.
That knocked out the big cities in Australia, New Zealand, and the U.K. Pricey Scandinavian countries were off the cards, too, and so were more expensive cities in Western Europe, like Paris.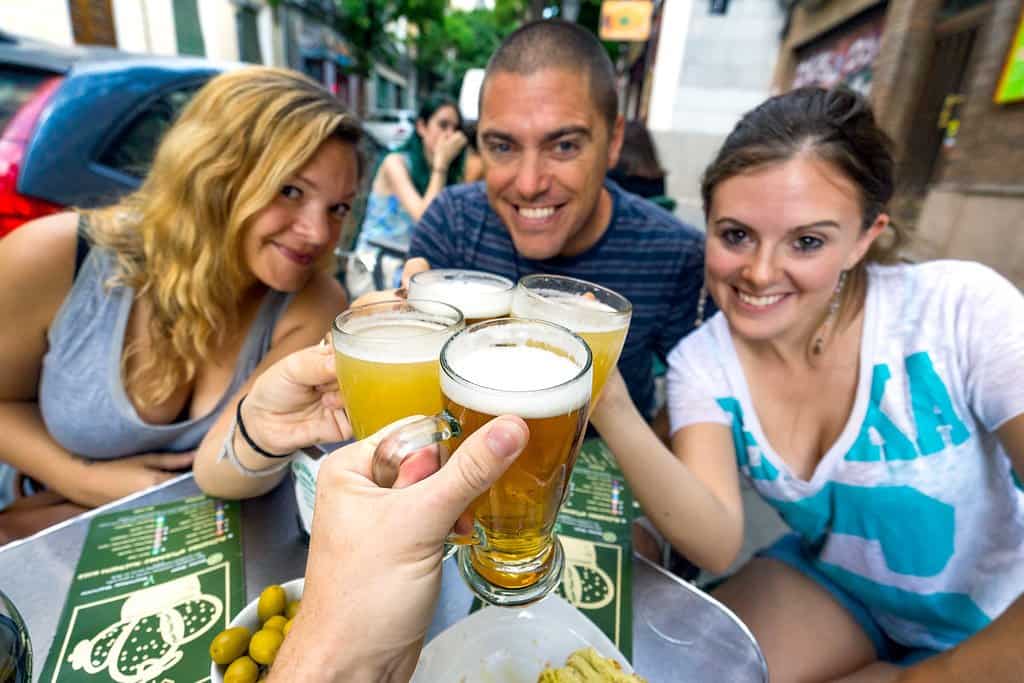 We Wanted to Have Friends, and They'd Have to Be Planning to Stay in Our Chosen City Long-Term
Dave is an extrovert who loses his mind if he doesn't have friends to hang out with. We've tried living in places where we don't know anybody else and after a few weeks, he becomes agitated, moody, and frustrated. He needs people to be happy. And as people who both work online and at home, it can be tough to get outside and make friends.
An important criteria for us, then, was knowing lots of people in the city we chose, and hopefully they would be people who were settled and weren't going to be leaving in a few months.
We'd already decided we wanted to live somewhere within the EU, so we started to make a list of places where we knew people, as well as some major digital nomad hubs.
This helped us narrow it down to a few places: Lisbon; Granada, Barcelona, or Madrid; Berlin; Vienna; Amsterdam; Budapest; Bucharest.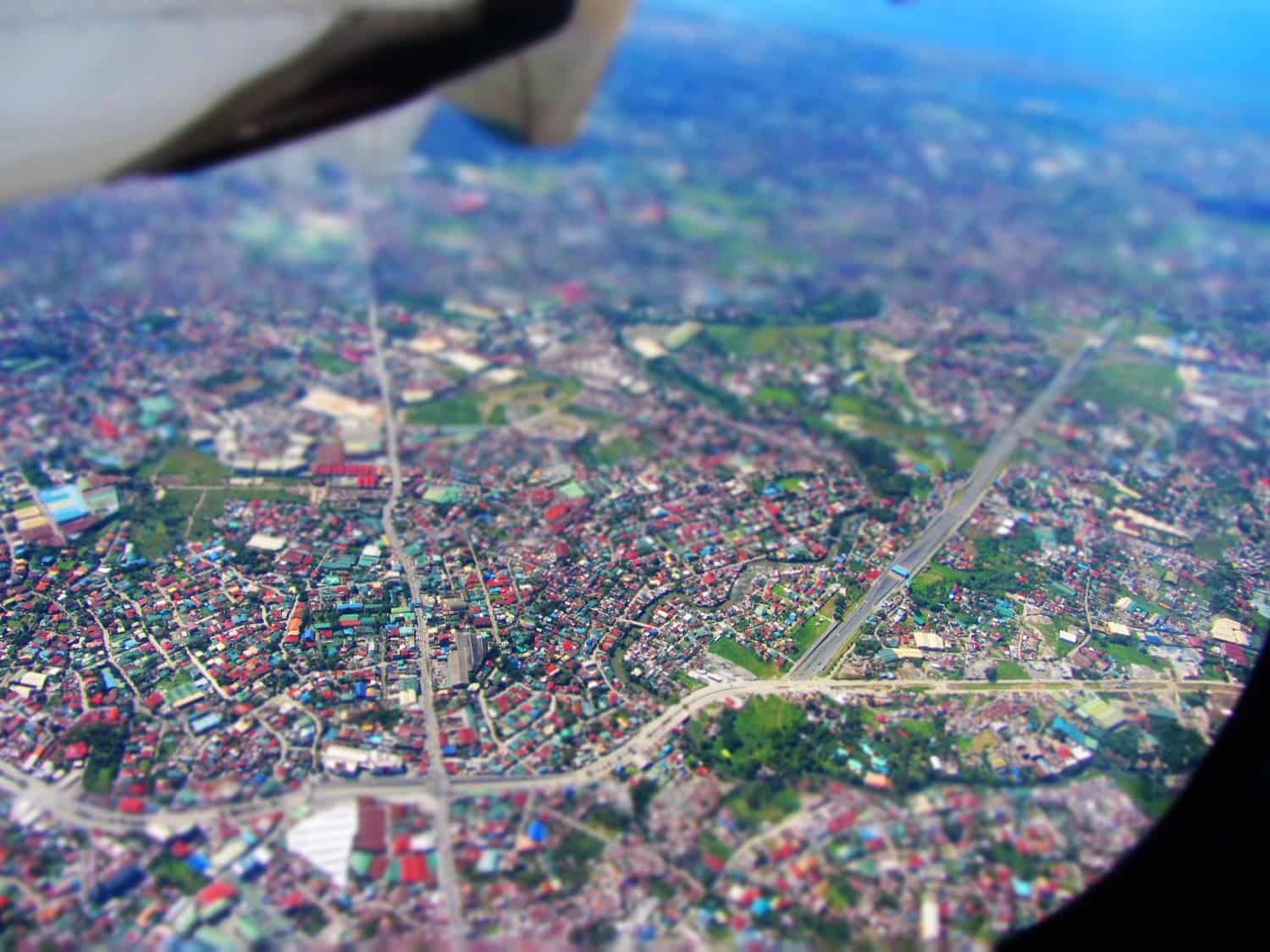 We Needed to Live Somewhere With a Busy International Airport
Even with a base, travel is easily going to be one of my highest priorities — I'm a travel writer, after all.
Most of the places I mentioned above have easy access to an airport, aside from Granada, so that knocked it off our list. Having to bus to Malaga, and then fly onwards to our destination was an annoying deal-breaker for us.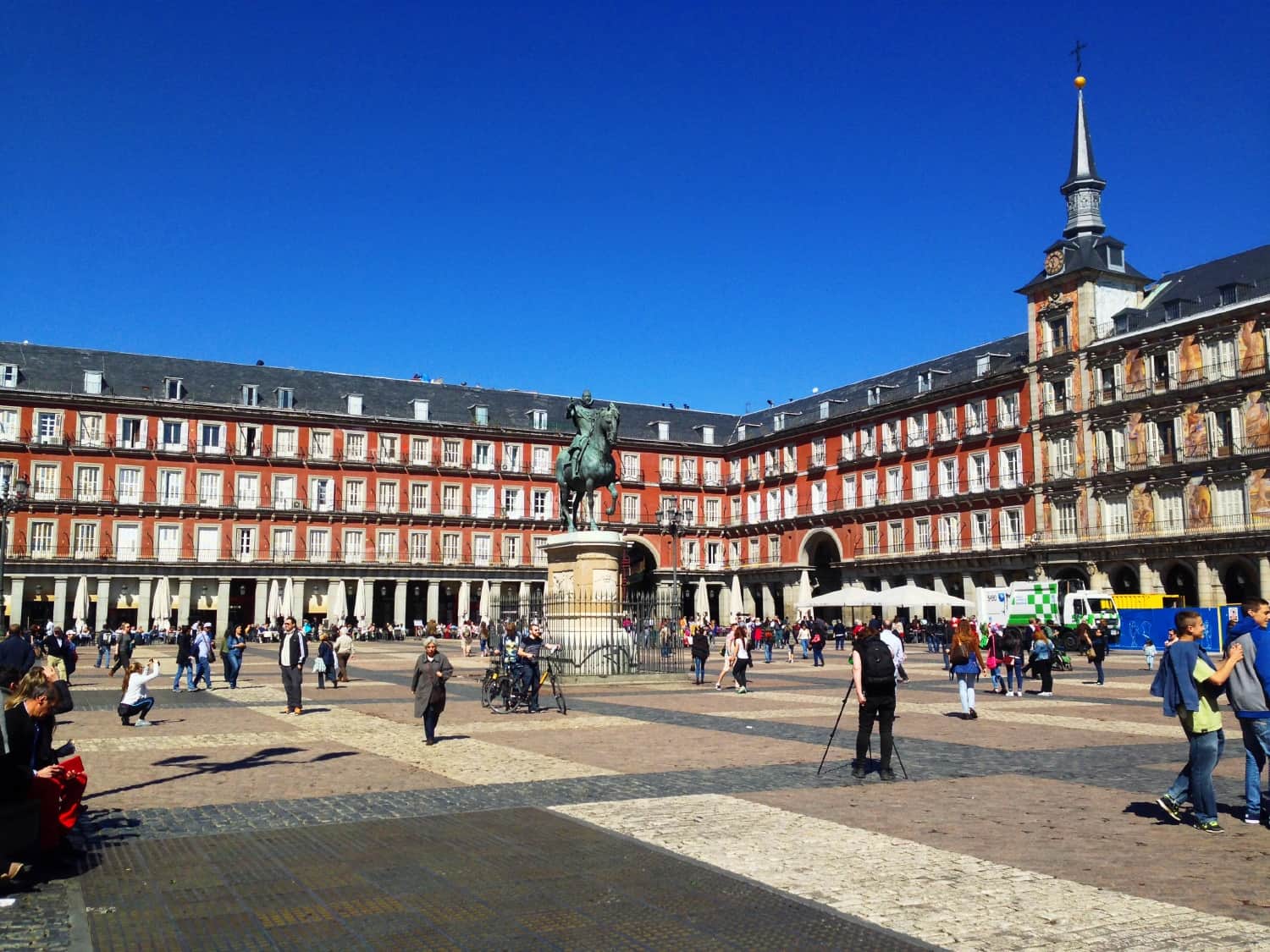 We Wanted to Live Somewhere With Great Weather
After five years spent following the sun around the world, I have little tolerance for cold weather. That, combined with poor blood circulation, makes low temperatures painful for my extremities and leaves me spending most of my days beneath blankets. If I had the opportunity to choose where to live, I was going to prioritise somewhere warm.
Europe, however, is not the warmest of continents in winter, even in the south. But the southern temperatures were way more bearable than the north.
By this point, we had noticed that both Spain and Portugal ticked all of our boxes.
It was time to book a flight.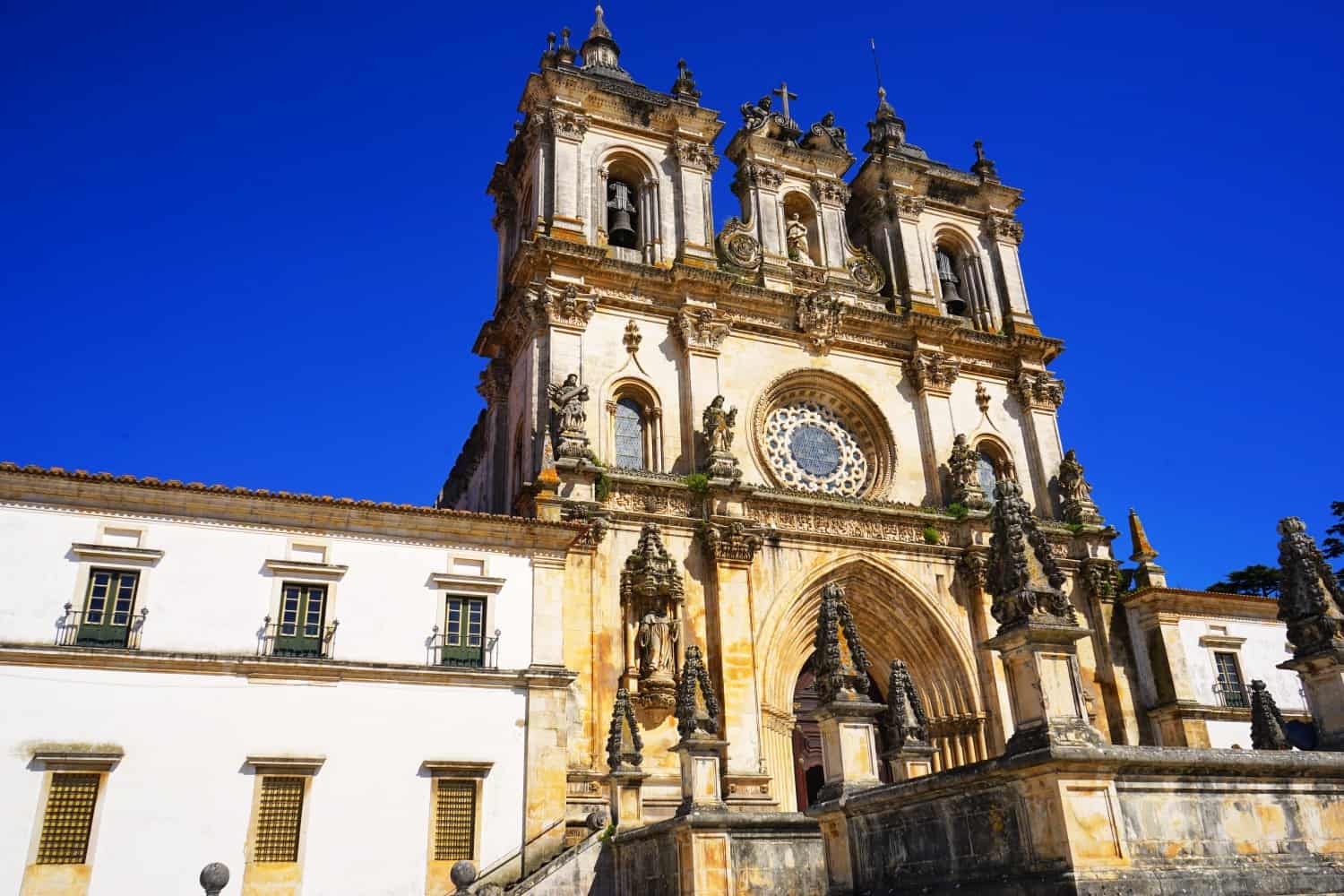 The Decision to Move to Portugal
Was a reasonably spontaneous one.
Two friends had recently moved there and couldn't stop gushing about how it was the perfect city to live. We had a chat with them, decided it would be worth checking out, and booked a one-way ticket to Lisbon.
Neither of us had even been to the city before.
We booked a month-long stay in an apartment, then gave ourselves thirty days to look around, get a feel for the city, and see if it was a place we could see ourselves committing to.
It took exactly three days.
Three days after arriving, Lisbon felt perfect. It was beautiful and sunny and affordable and wonderful. Lisbon had everything I'd been looking for in a home, so we immediately began looking at apartments.
One month later, we hung up our backpacks, and started to make ourselves at home.
Lisbon was now home.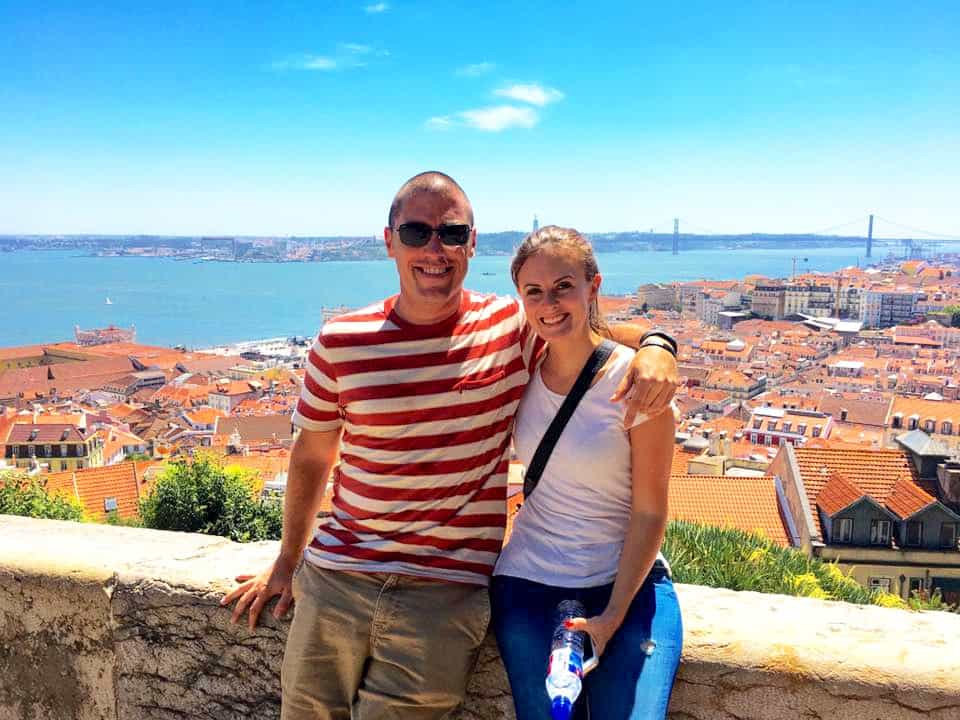 Here's why I love living in Portugal.
We Have Friends Here
When we moved to Lisbon, we knew just two people. Now, we're closing in on 20. Just as our friends had convinced us to move here, they also managed to convince over a dozen more people to do exactly the same. One by one, kickass digital nomads have arrived in the city, fallen in love, and decided to sign leases within a few days of arriving.
Which is amazing.
We're now part of a vibrant community of entrepreneurs in the city and know enough people to have someone to hang out with every day of the month if we liked. Lisbon's become a huge digital nomad and tech startup hub over the past couple of years, and I'm thrilled to be here to watch it develop.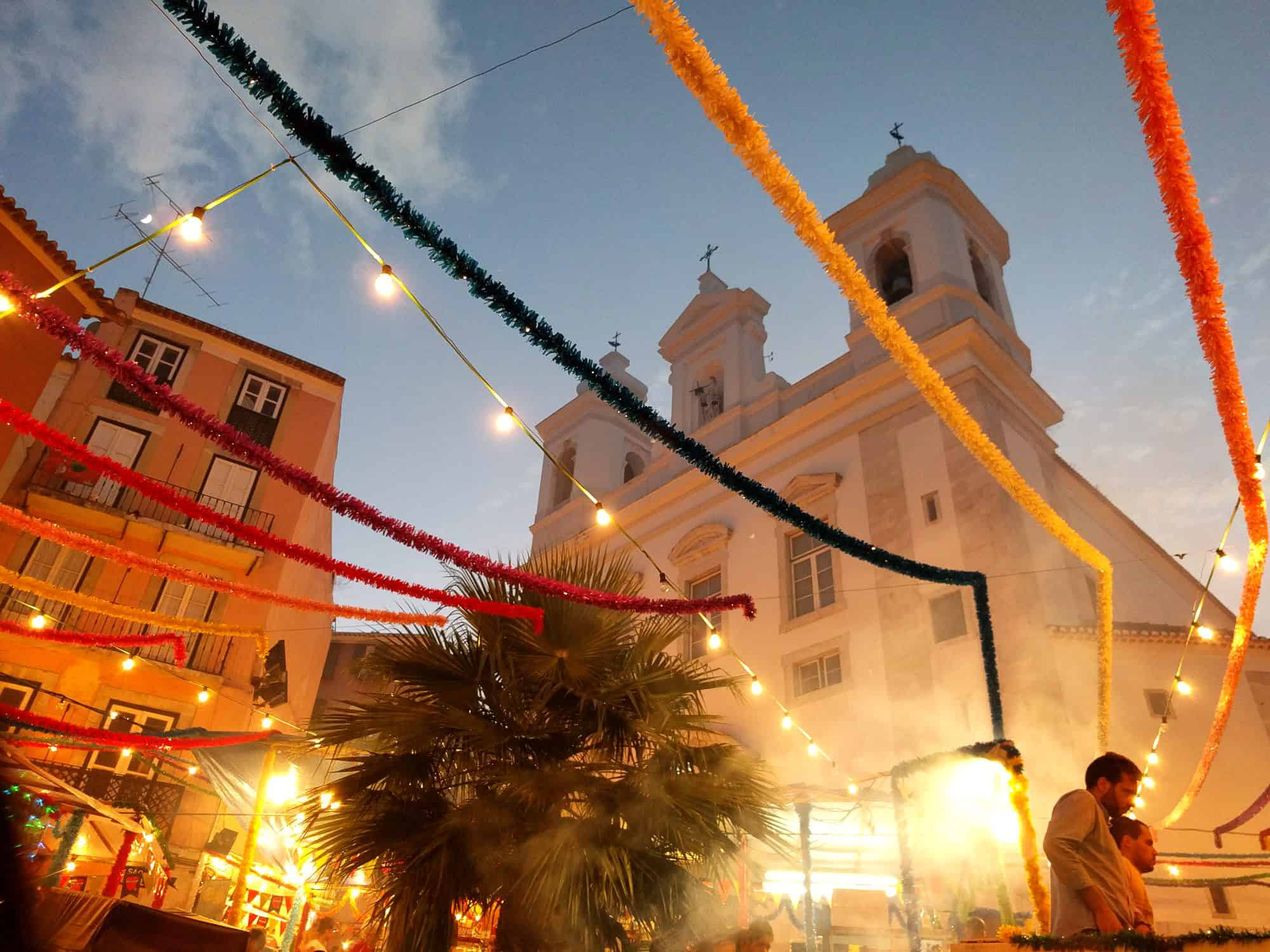 It's Affordable
Portugal is one of the cheapest countries in Western Europe, but Lisbon has been growing in popularity over recent years and becoming more expensive. Accommodation, in particular, in Lisbon is pricey, but everything else is incredibly affordable.
At local cafes, you can grab a starter, main, glass of wine, and a coffee for under €5! I usually spend under €10 a meal at some of the best restaurants I've ever eaten at — when drinking water. Bottles of good wine from the supermarket are around €2. For unlimited rides on all forms of public transport, a monthly pass is €35. Fruit and vegetables are cheap (you can grab a kilogram of strawberries, for example, for just €3.) Museums are free to enter on the first Sunday of every month.
Accommodation, however, is getting expensive. You're looking at around €1400 for a two-bedroom apartment in a reasonably central part of Lisbon, which is double what you'd have paid if you'd come here ten years ago.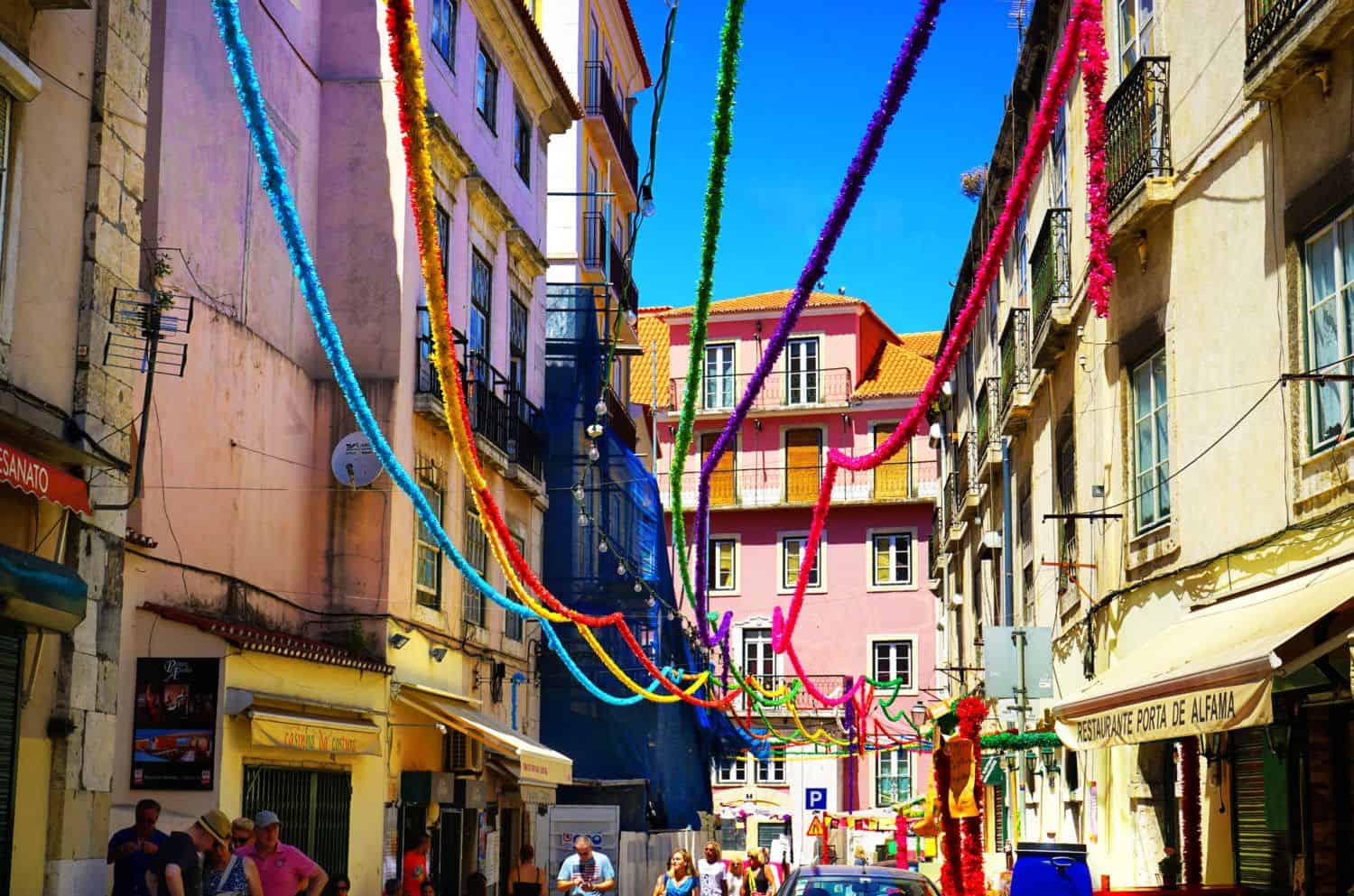 Lisbon is So Walkable
In the 18 months I've been living in Lisbon, I've used the metro exactly once and that was to get to the airport. I seriously have so little need to use public transport because Lisbon is such a compact city. And if I don't feel like walking, taking an Uber the distance it would take me to walk 30 minutes is less than €5.
In this city, everywhere you could possibly need to get to is within a twenty minute walk, which makes seeing friends, sightseeing, and trying out new restaurants and bars super easy.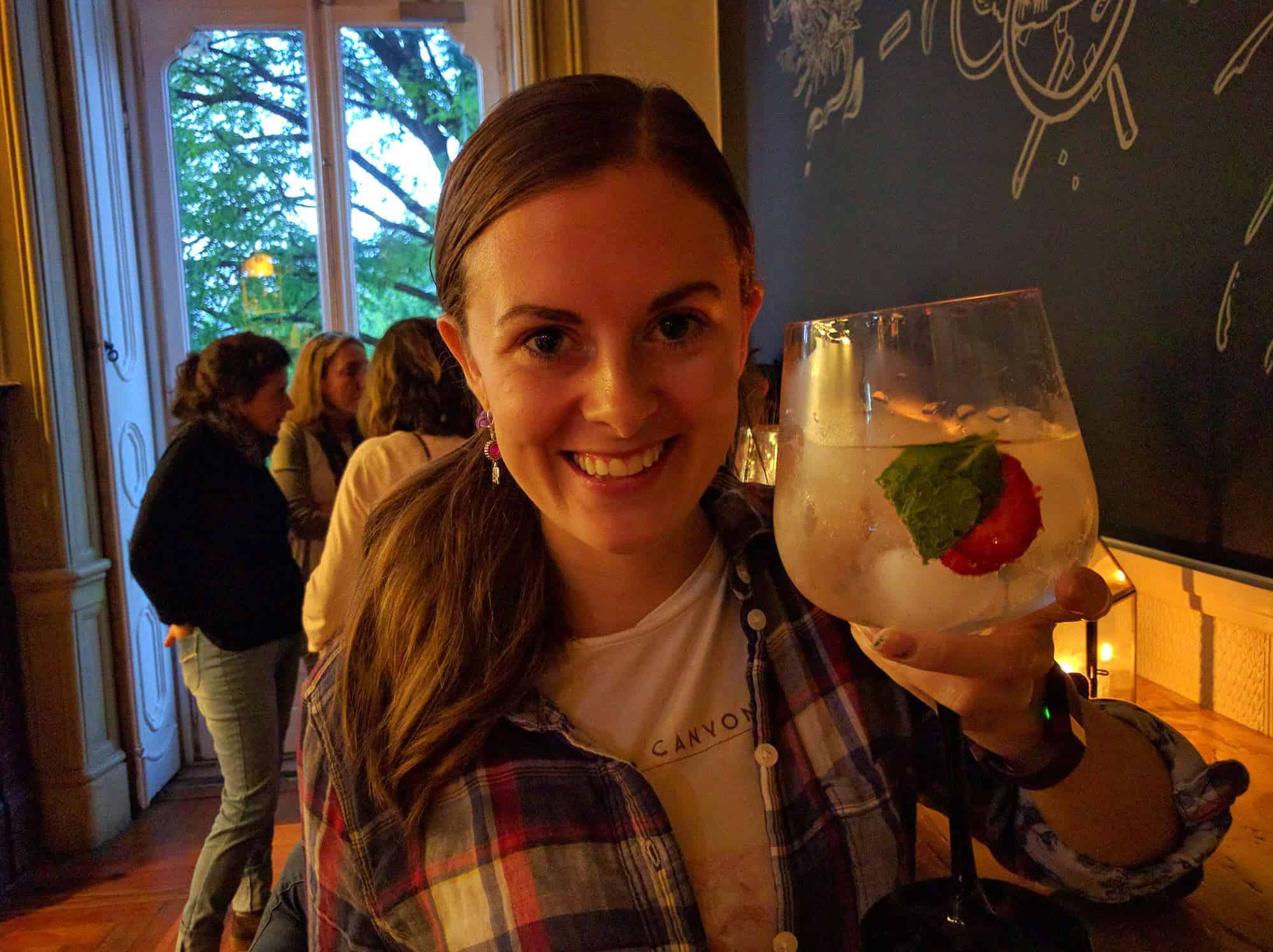 The Food Scene is Spectacular
Some of the best restaurants I've ever eaten in are in Lisbon. That's not an exaggeration either. Local Portuguese food is delicious, and there are amazing international restaurants here, too.
Within a five-minute walk of my apartment in Principe Real, I can find some of the best Italian, Austrian, Mexican, Peruvian, Japanese, Argentinian, and Nepalese food of my life. I can even get better tacos than I had in Mexico! And life-changing burgers! There are cute coffee shops to work from nearby, too, one of which has the best cupcakes ever, and another of which has Vegemite toast. There's the cosiest speakeasy bar close by, and a tasty gin bar within walking distance. We even splashed out on a Michelin Star restaurant for our five-year anniversary last month.
Lisbon isn't really known as a food destination, but practically everything I've eaten has been so. freaking. delicious. I'm almost on the verge of declaring it my favourite city to eat in.
The only downside? We can't find a really good Vietnamese restaurant!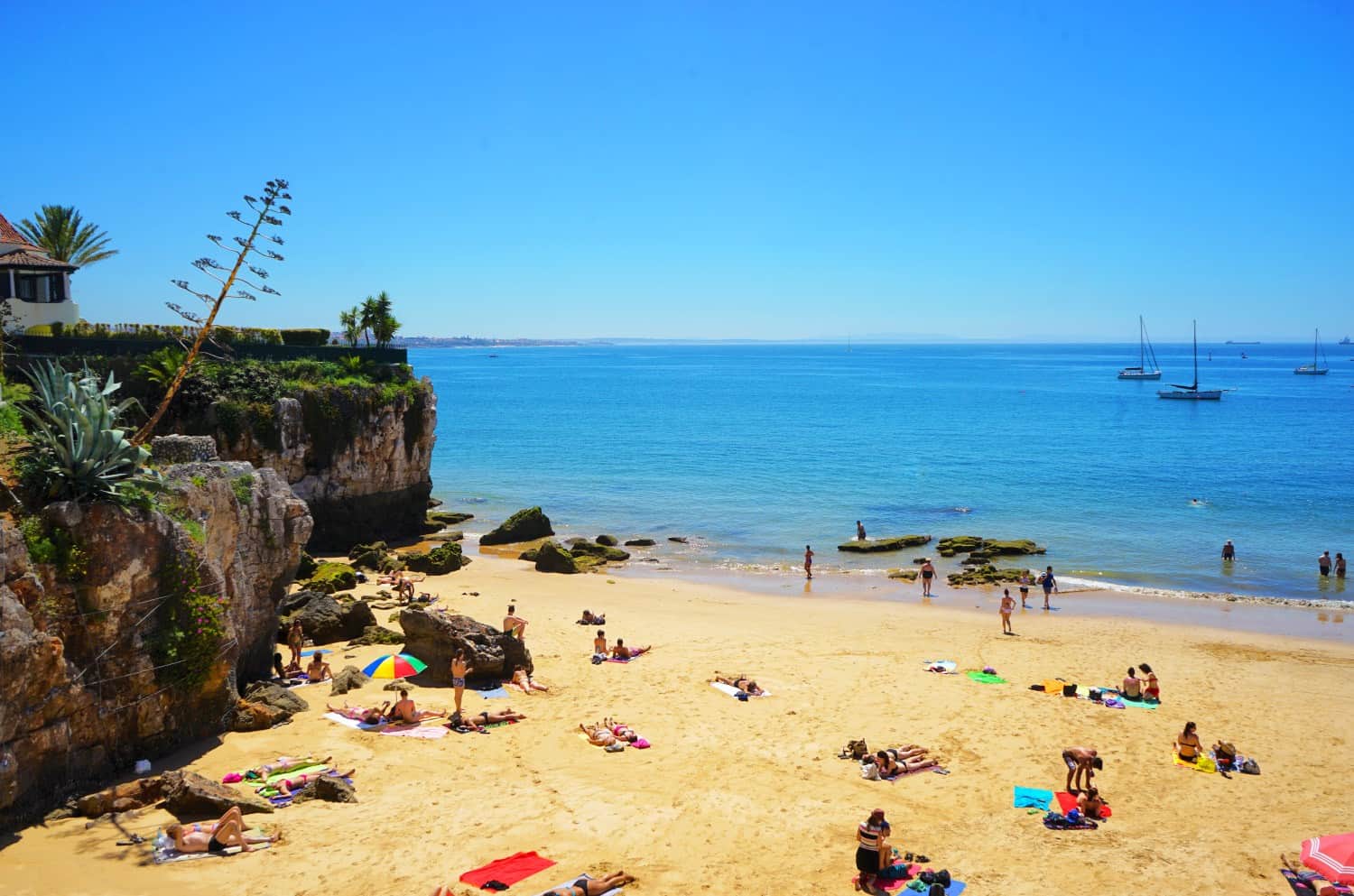 The Weather in Lisbon is Perfect
Blue skies make me happy and Lisbon has more than 300 sunny days each year. Even in the middle of December, you'll be looking out at bright blue skies with not a single cloud to ruin them. It's 16 degrees (61F) most days. Sometimes, it gets as high as 20. That's the type of European winter I love.
I was wondering whether planning to base myself in Europe would lead to me heading further afield over the winter months, but so far, I'm loving the mild weather. There's something about having picnics and wine in my local park in late-October that never fails to have me appreciating my life in Portugal.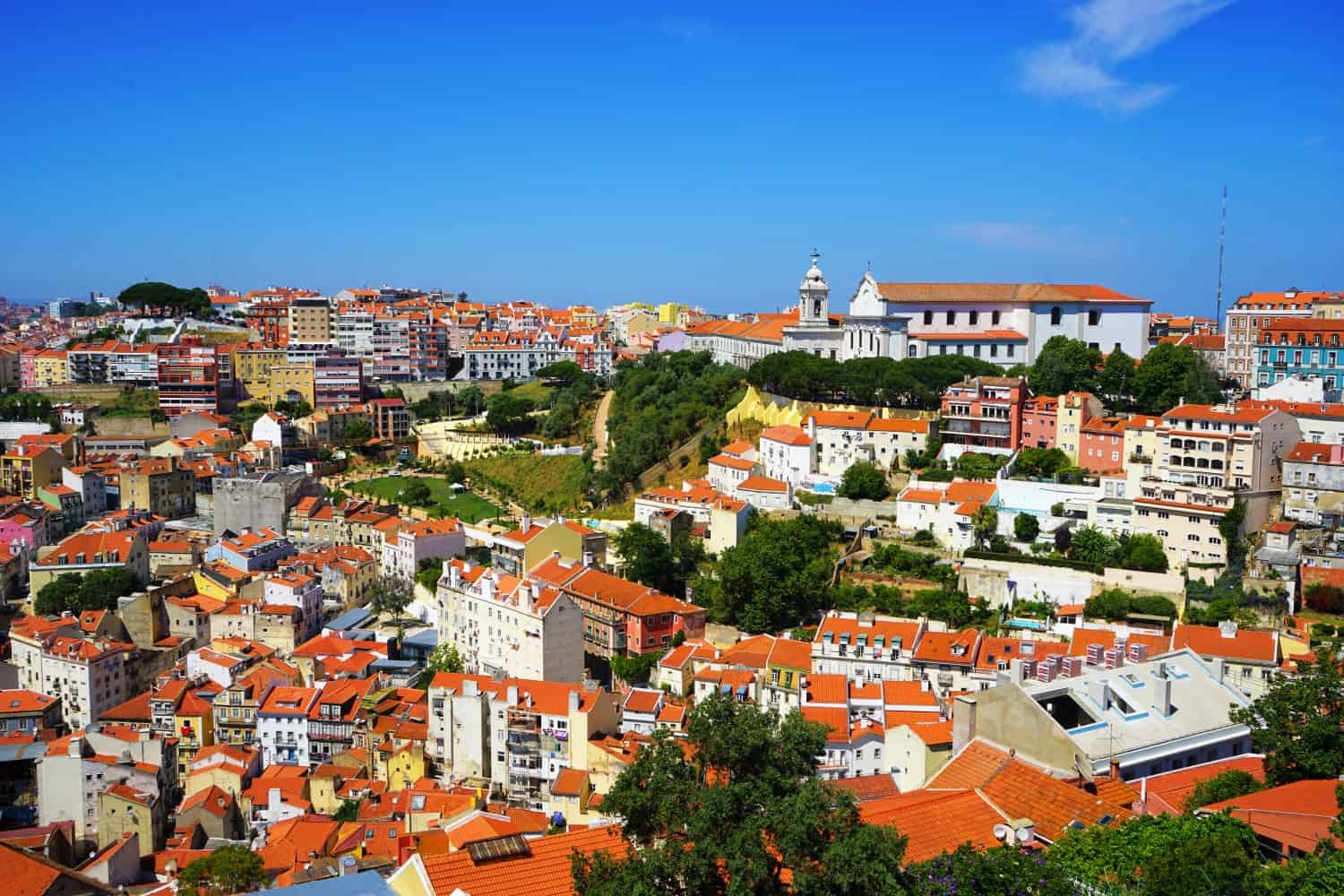 Lisbon is a Great Base to Travel From
Lisbon isn't a major capital city in Europe, so I was nervous this would lead to expensive flights whenever I wanted to fly somewhere new. Fortunately, this hasn't been the case at all!
Lisbon is perfectly situated to pick up bargain flights across Europe and Africa, both of which are going to be major travel focuses of mine over the next couple of years. Return flights to the U.S. can often be had for as little as $300, which makes popping over to see friends an easy trip to make. My return flights to South Africa for February were $250 return from Lisbon!
If you're considering moving to Lisbon and like to travel regularly, you'll be seriously impressed with the cheap flights this city offers.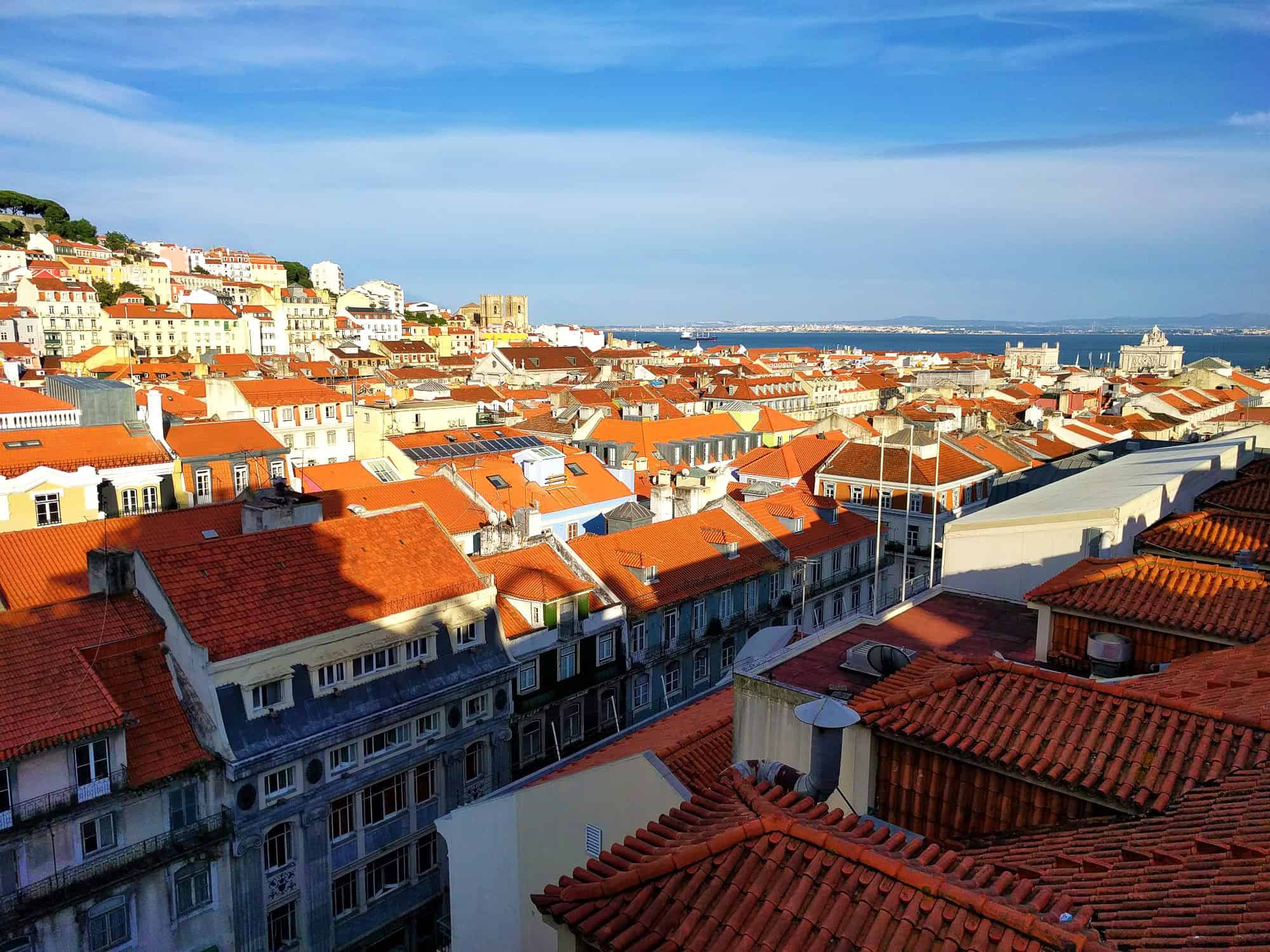 English is Widely Spoken in Portugal
I can't believe how much English is spoken in Lisbon.
It's embarrassing to admit, but for my first six months in Lisbon, I knew three Portuguese words. Eeek. Don't worry — I'm not planning on becoming one of those British expats and I'm now taking daily Portuguese lessons.
But. The fact that I've been able to get by using English has made moving here so easy. Our estate agent spoke English, our landlord speaks English. Menus in restaurants are in English. All of the personal trainers at our gym speak English. If we stop anyone in the street or in stores, there's a 90% chance they'll speak English if they're young. We found it easy to make friends with locals, too, and they appreciate the opportunity to practice their English while teaching us some Portuguese.
I struggled a lot when basing myself in Granada and Madrid last year because the language barrier was so high (and I've studied Spanish for five years!). In Lisbon, I barely notice one. It's definitely made making local friends far easier than it should have been.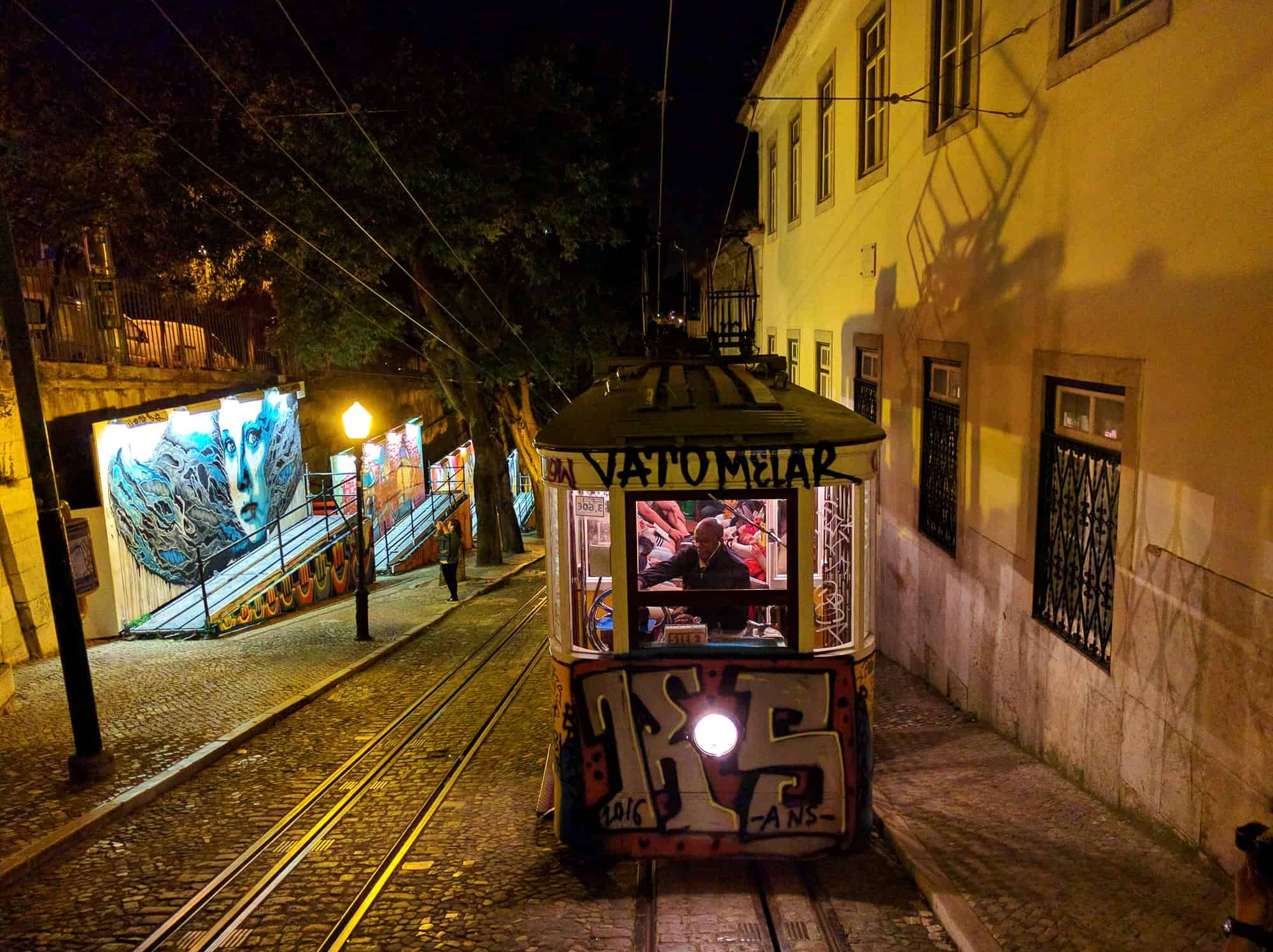 Are There Any Downsides?
Nowhere's perfect and living in Lisbon does have some downsides. I'm all about sharing the reality of destinations, so let's take a look at what sucks about living here.
First, Lisbon is one of the hilliest cities I've ever come across — it definitely earns its nickname of the San Francisco of Europe. Practically every single street is on a hill, aside from the one that runs alongside the river. It's not the end of the world, and I'm mostly used to it now, but it does make running outside practically impossible. And it's kind of annoying when every walk you take ends up being an enormous workout. Sometimes I just want to go and buy a loaf of bread and it not leave me exhausted and sweaty.
Second, ordering stuff online is a horrendous process.
For some reason, if you order anything from the U.S., it will be stopped by Portuguese customs and they'll seriously investigate every single package. And that can take months. Dave ordered a backpack from the U.S. and argued with customs for two months because they didn't believe the price he'd paid for it was correct — they actually sent the backpack back to the store! Friends have ordered supplements and had them kept at customs for four months. I ordered a gift for a friend who had been diagnosed with cancer and by the time I received it, six months later, she was in remission.
Yes — you read that correctly. A small gift I bought from Etsy in the U.S. took six. whole. months. to pass through Portuguese customs.
It's a nightmare and super-frustrating, as Dave's business relies on him receiving review samples from the U.S.
The bureaucracy can be infuriating. Few people in the government can accurately explain how things work, and we're regularly given different answers by different people. There's close to no decent information about moving to Portugal online — half of what we read turned out to be false once we landed and met with a local lawyer and accountant. We haven't been able to figure out how to get access to Portuguese healthcare after 18 months in the city, which makes dealing with medical issues an expensive nightmare. I suffer from an auto-immune disease, so the bills can quickly add up.
A lot of the time, we have no idea whether we're doing things right or going to be caught out at some point.
Really, though, these are my only frustrations, and they're minor in the grand scheme of things.
My Favourite Neighbourhood in Lisbon
I chose to live in Principe Real, which I whole-heartedly believe is the greatest neighbourhood in the city. I may be a little biased, though!
It has some of the best restaurants and bars in the city, is home to several local parks, is predominantly filled with locals rather than tourists, and is still a 10-20 minute walk from anywhere you could need to go in the city. It's such a lovely spot — if you're moving to the city and wondering where you base yourself, I recommend giving Principe Real a shot!
Do You Want to Move to Portugal?
I've started receiving a ton of emails from people who have read this post and are convinced they want to move to Portugal, too. That's great!
Your first step is to research whether you can legally move to Portugal if you're not an EU citizen. An immigration lawyer will be able to help you navigate the world of Portuguese visas far better than I can, so that should be your first step if you're serious about a life in Lisbon.
Based on conversations with friends who moved to Portugal, I believe there's a visa available to people who work online and have enough money in their savings to prove they can support themselves for at least a year within the country. And there's a retirement visa that's easily accessible, too.
If you're younger, don't work online, don't have in-demand qualifications, and/or don't have much in your savings, it's likely not going to be possible for you to move to Portugal.
But! I'm not an expert, as my British passport meant that I could live and work in Portugal without needing to apply for a visa.
Related Articles on Portugal

💰 The Cost of Travel in Portugal: A Detailed Budget Breakdown
💚 The Best Things to Do in Lisbon, Portugal
❤️ 28 Best Things to Do in Porto, Portugal
🏝 13 Reasons to Plan a Trip to the Azores
🏚 Exploring the Abandoned Monte Palace Hotel in Sao Miguel