If I was still nomadic, I would likely be writing this article in Cape Town.
Had I arrived in February with no onward travel plans, there are no doubts in my mind that Dave and I would opted to spend the next three months there without a moment's hesitation. It's that amazing of a city.
And I have to confess this was an enormous surprise. I'm a weirdo in that if every single person I know loves a place, I almost want to dislike it, just to be different. On top of that, when I arrive in a city with high expectations, I nearly always end up disappointed.
But in Cape Town, my sky high expectations were exceeded. This is a kickass city that I immediately fell in love with, and can't wait to return to.
Here are eight reasons why.
1/ It's One of the Prettiest Cities in the World
I'm trying to think if I've ever been in a city prettier than Cape Town and none are coming to mind. If you know of one, please let me know and I'll book flights there immediately.
I kind of feel like Cape Town has it all: beaches, mountains, colourful neighbourhoods, vineyards, all blended together to make one beautiful city.
In fact, I spent much of my time there with my jaw agape, snapping photos that failed to do my surroundings justice. But for once, I didn't mind, because everything was just so pretty.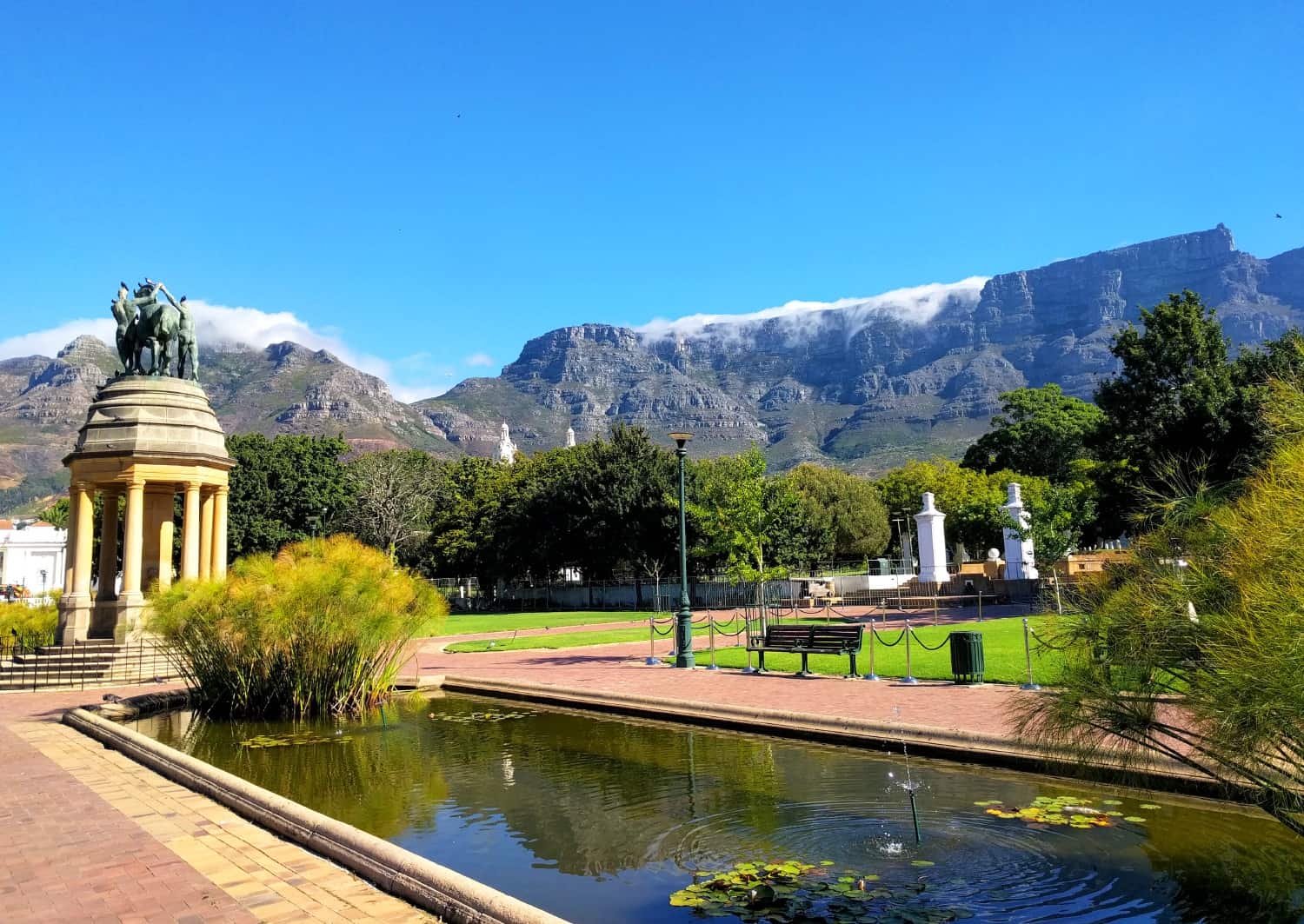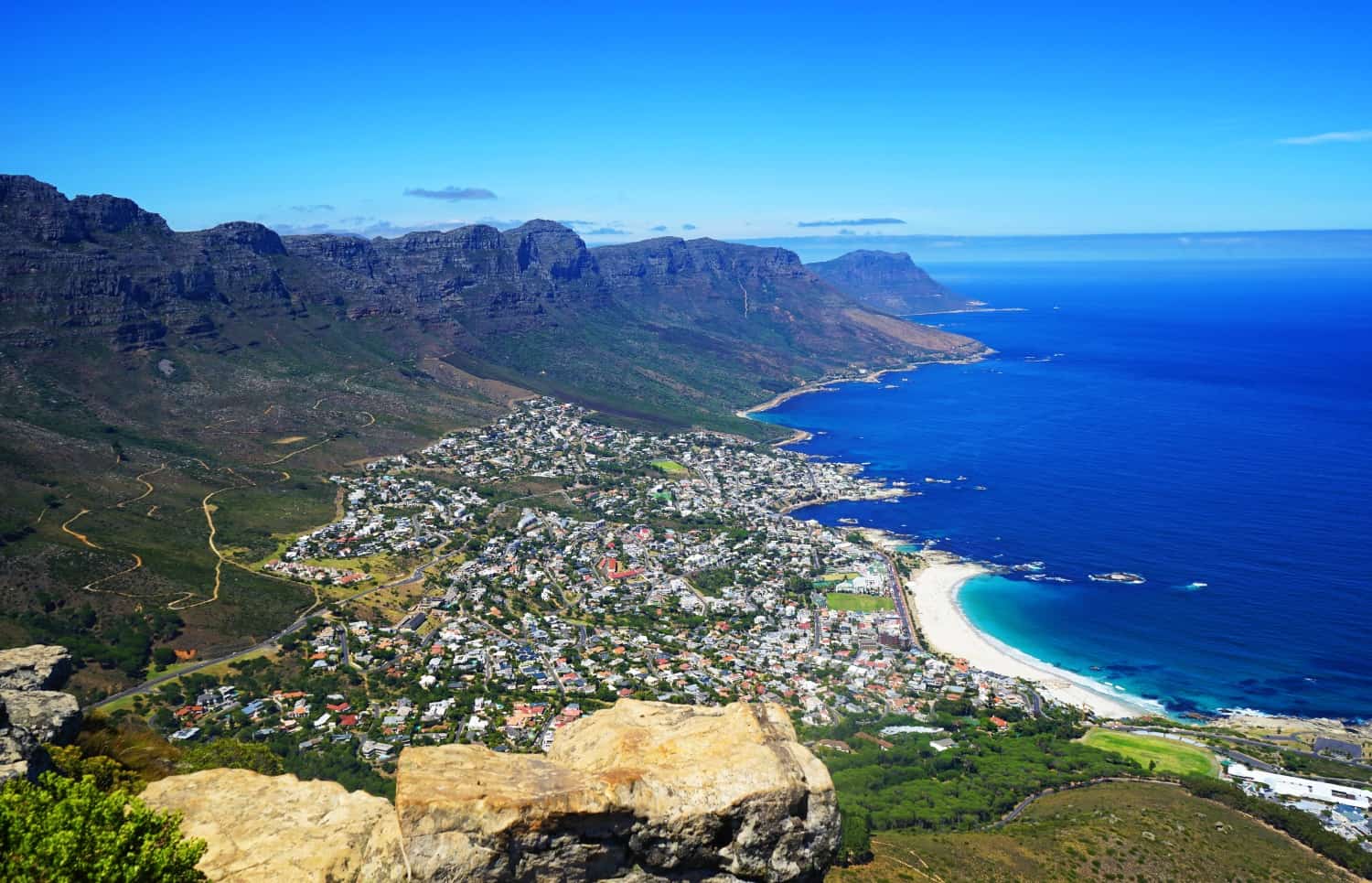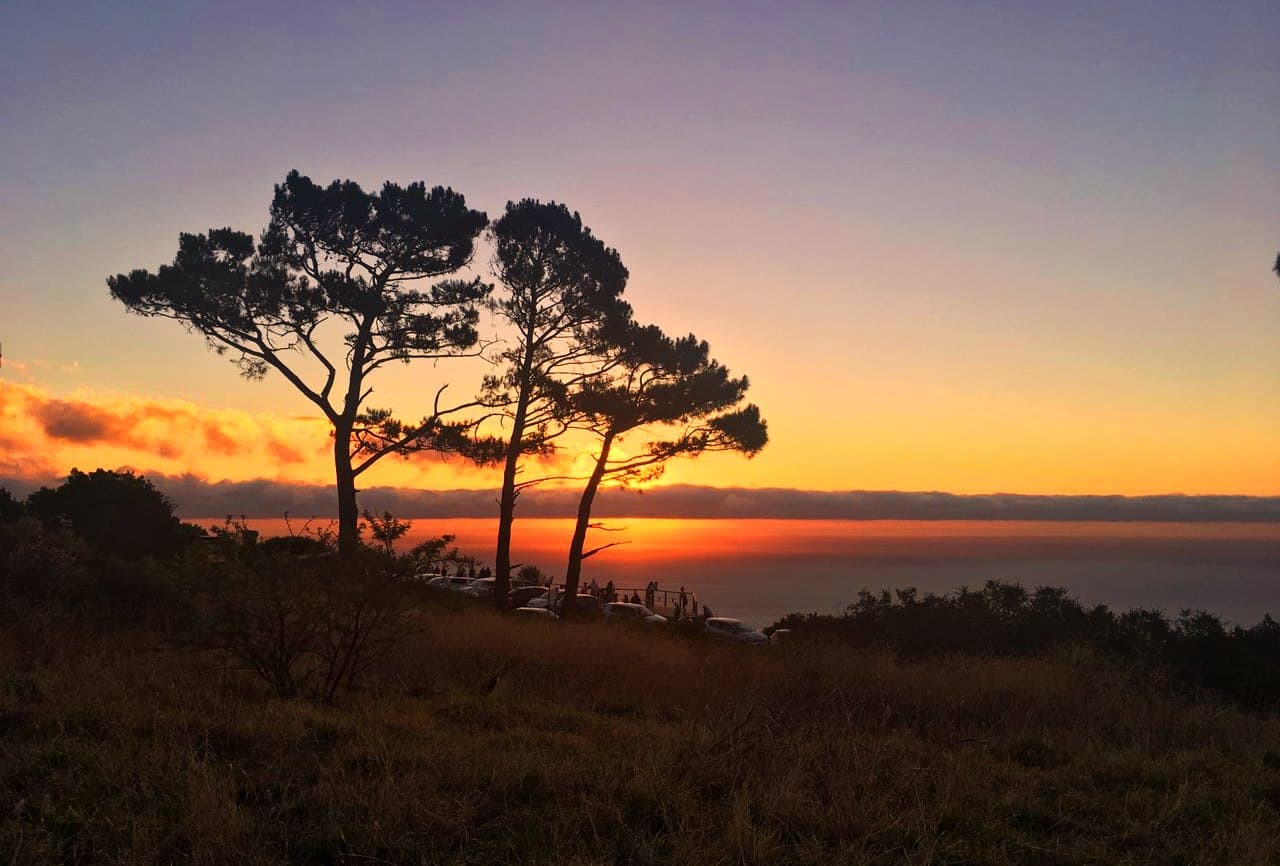 2/ The Food is Amazing
Step up, Cape Town! You're now totally in my top five cities to eat in, along with Portland, Lisbon, Taipei, and Melbourne. During my ten days in the city, I dutifully wandered across Long Street, Bree Street, and Kloof Street, encountering nothing but delicious meals along the way.
Jerry's Burger Bar was so great that we returned for a second go-around a few days later. Kloof Street House was the perfect place for a date night, and cocktails at Asoka were divine. Mezepoli in Camps Bay served up the best Greek food of my life, and I'm still dreaming of their smoked octopus. And close to where were staying was Roxy Late Night, a laid back bar with a retro feel, lovely staff, and baskets of spicy wings. I could go on for paragraphs and paragraphs just about the amazing food we had in Cape Town. It was so good.
On top of that, there's a thriving cafe scene in Cape Town that I dove headfirst into, surfacing minutes later with jitters and heart palpitations. We were fortunate to be staying opposite Truth Coffee, a steampunk-themed cafe that's regularly voted one of the world's best. Even though you could describe it as the complete opposite of a hidden gem, it's still worth battling the crowds for a delicious breakfast and coffee while you're in town, which we may have done four, or maybe seven, times.
Needless to say, you'll struggle to find a bad meal while you're in Cape Town, so prepare your stomach in advance for an eating extravaganza.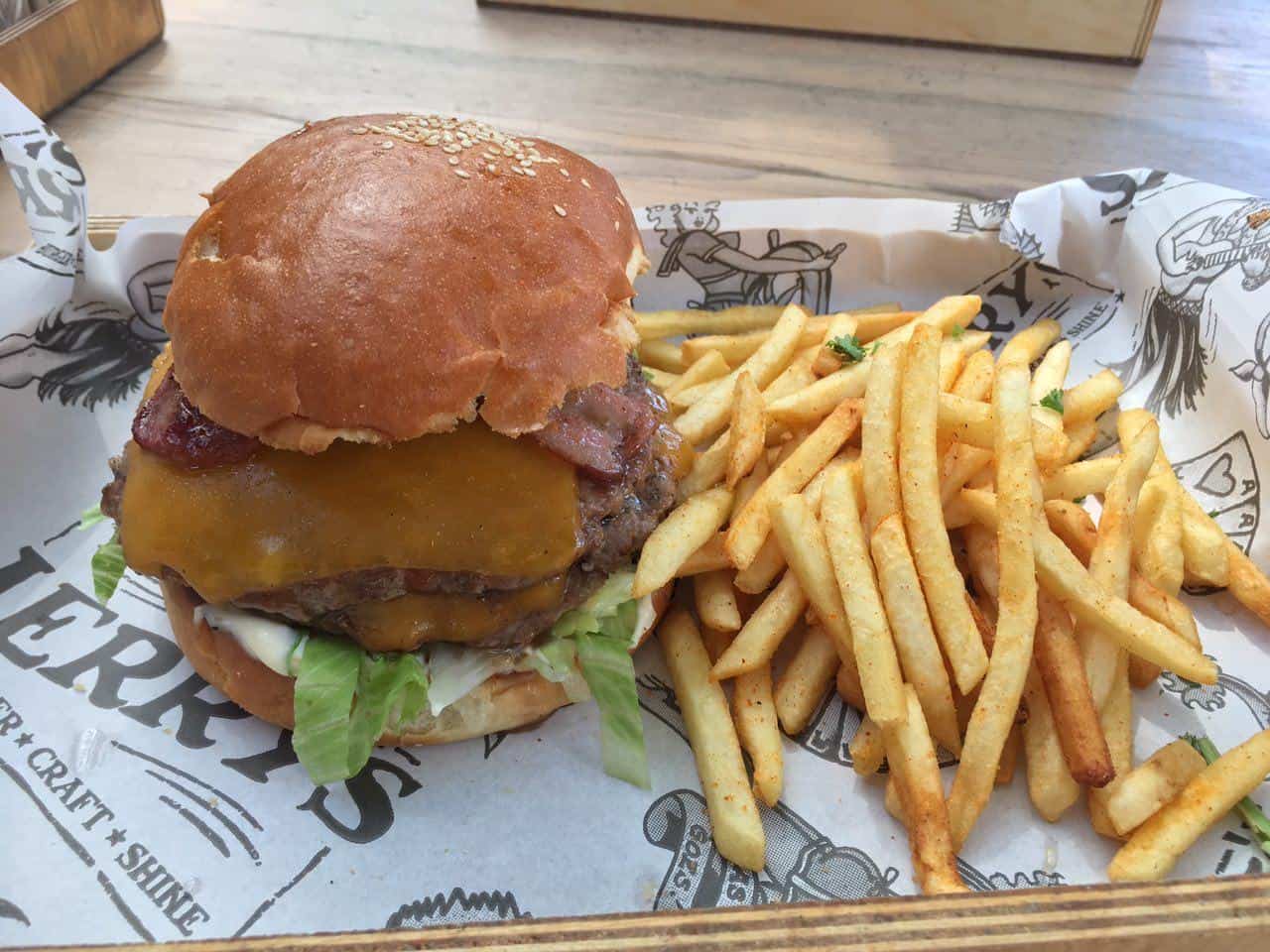 3/ It's a City of Picnics
After discovering Dave and I would be in Cape Town over Valentine's Day, I immediately got to researching the most romantic things to do in the city.
Picnics! I love picnics so was over-the-moon excited to discover Cape Town revolves around them. There's even Dial-a-Picnic, where you can order your food online, pick a location, and have someone set it all up for you before you arrive. I totally want to start a similar business in Lisbon, as it's such a cool idea! Aside from that, the majority of vineyards offer picnic options, as do many of the hotels and restaurants around town. While I was researching the best picnics in Cape Town, I would regularly come across lists of 30 or more, proving just how many options we had to choose from.
And, of course, you can create one yourself, which is exactly what we did one sunny afternoon. We stuffed a bag full of snacks and wine, took an Uber up to Signal Hill, wandered around until we found a quiet spot with nobody else around, and got down to chilling out while gazing up at Table Mountain at sunset. This was easily one of my highlights of Cape Town.
Another one of my highlights? Shockingly, another picnic.
I knew we wouldn't be able to leave Cape Town without experiencing a picnic that involved more than a bag of crisps, some crackers, and a tub of guacamole, so we made out way to Cape Point Vineyards for a Valentine's Day treat. And it was the best picnic of my life! We split a bottle of wine overlooking the countryside, and snacked on fresh oysters, tangy cheeses, juicy strawberries, and all the delicious meats.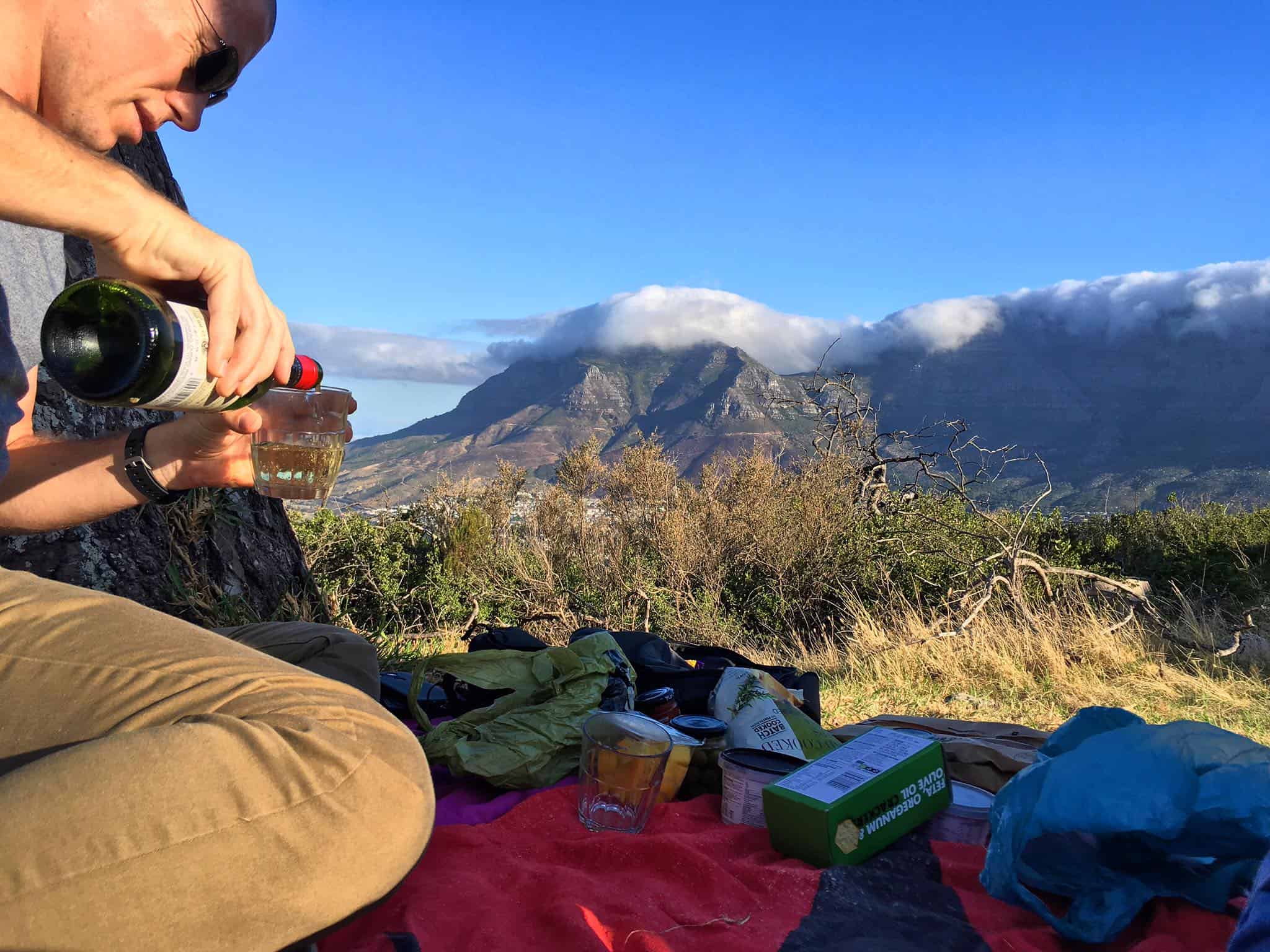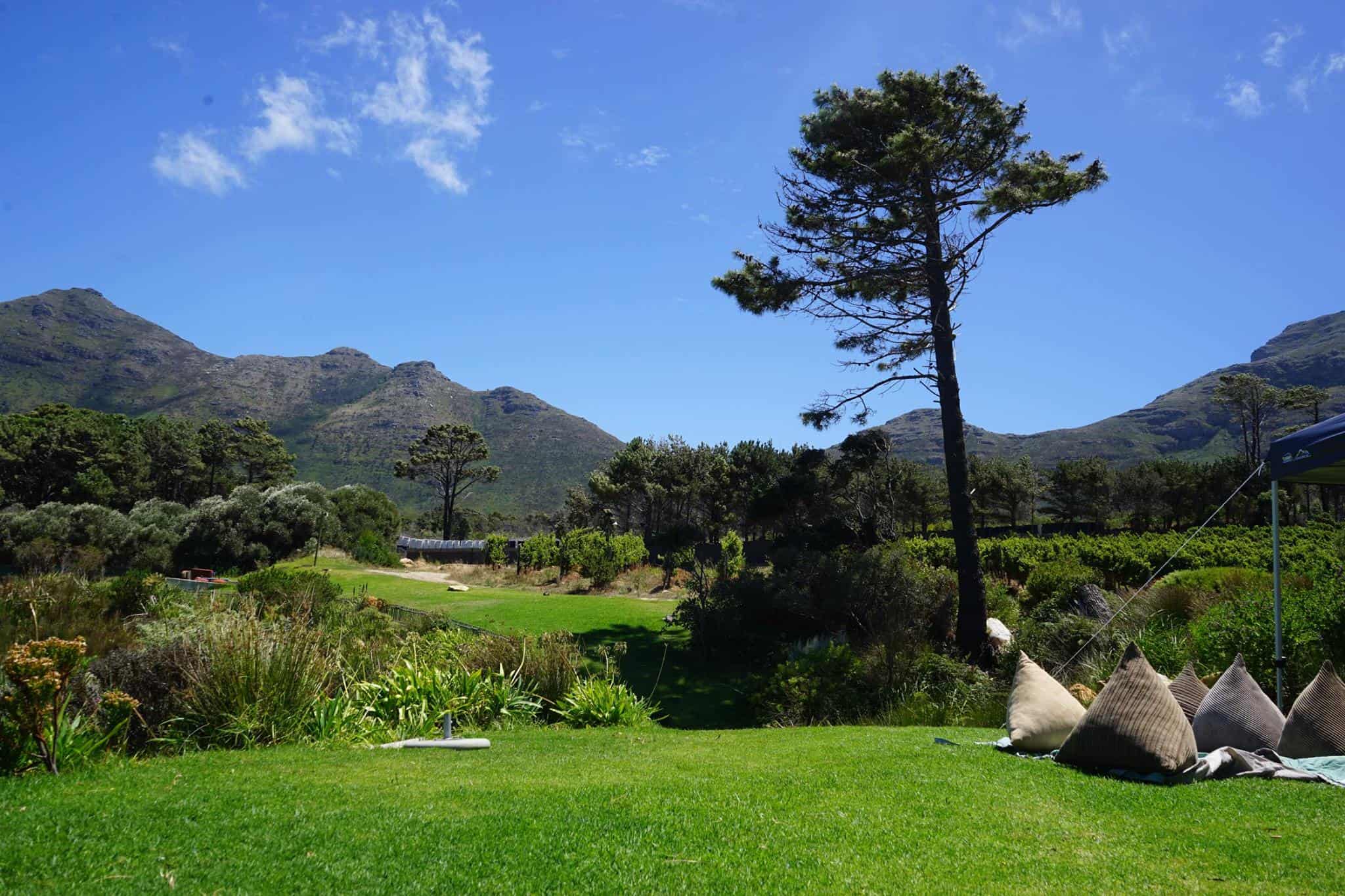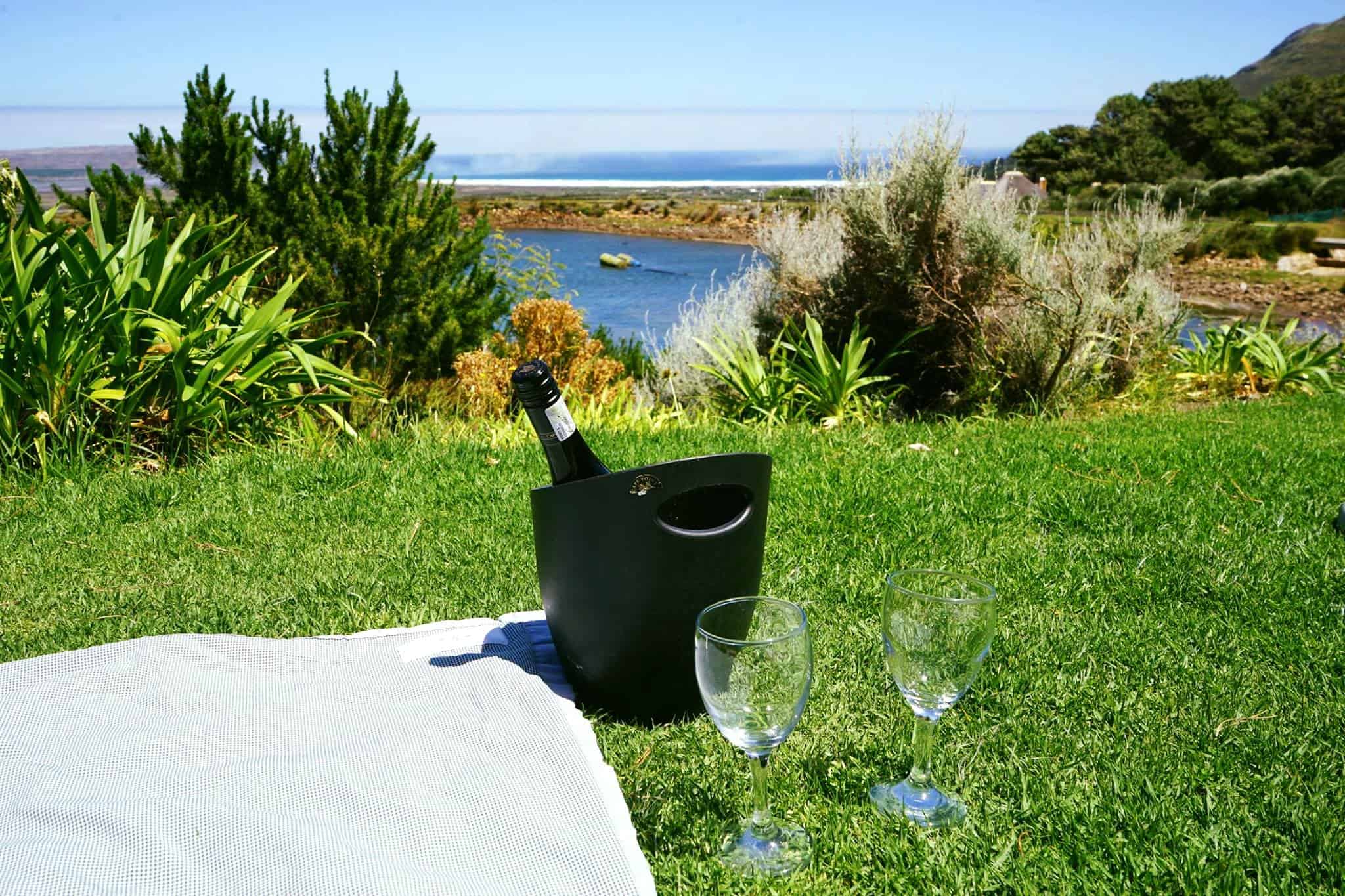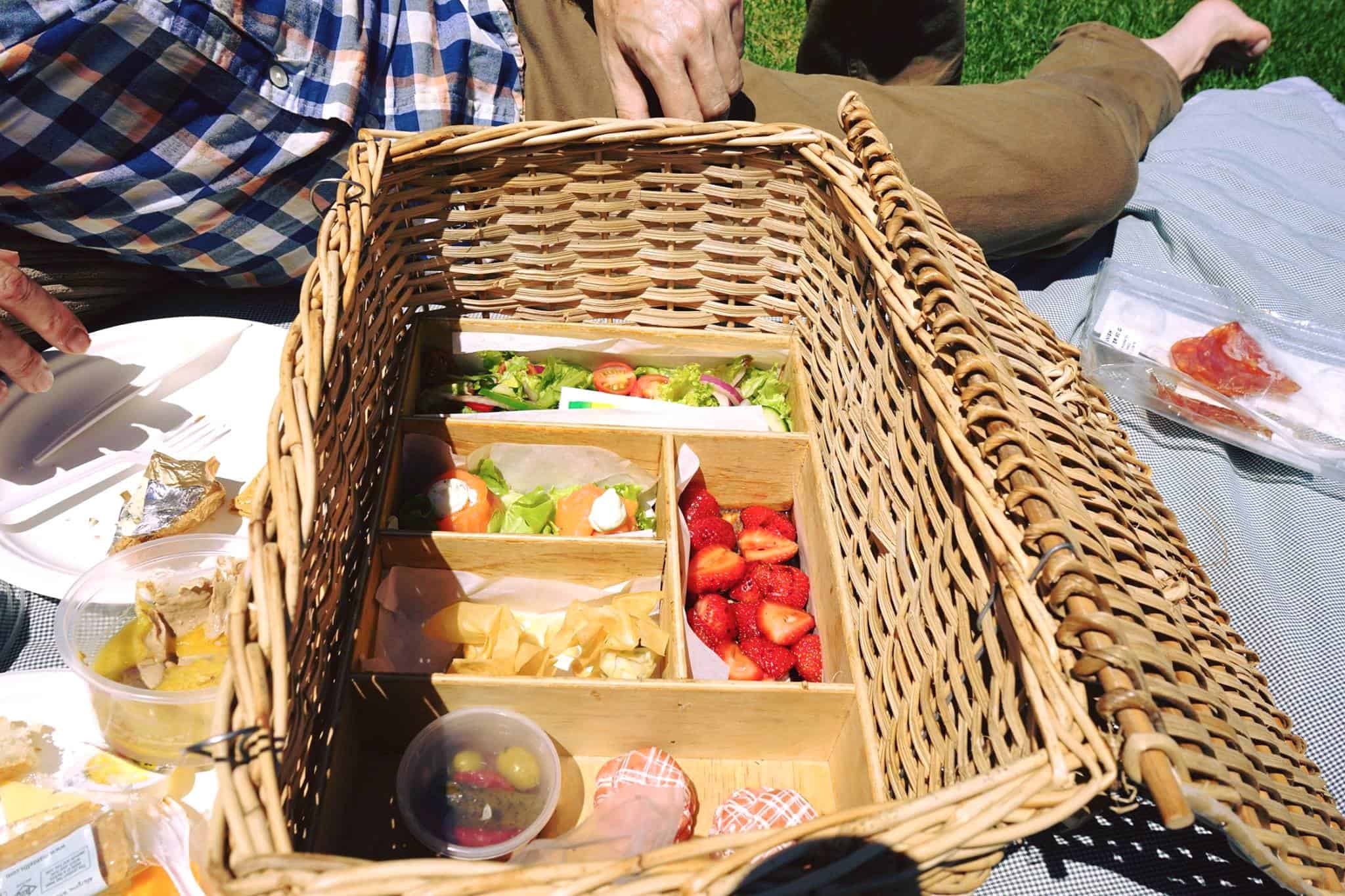 4/ It's All About the Outdoors
When I look at some of my favourite cities in the world, they're places that are all about getting outside: cities in the Pacific Northwest or in New Zealand, where there's a real vibe for hiking and exploring. Which makes perfect sense, considering I spend 90% of my time indoors on my laptop.
But not in Cape Town! In Cape Town, I didn't have time to even read my emails, as I was out and about and on my feet every single day. This is a city surrounded by mountains and that means it's all about the hiking.
Two months later, I'll still tell you that my decision to climb Table Mountain on a 36/97 degree day was one of the worst I've ever made, but now the heat exhaustion has left my body, I'm feeling a little less traumatised about the experience. Conversely, my hike to Lion's Head was one of the best decisions I've made — I'm not sure I've ever been on a hike with such stunning views before. I wish I'd had more time to hike my way up even more mountains while I was there. Just maybe not on the hottest day of the year.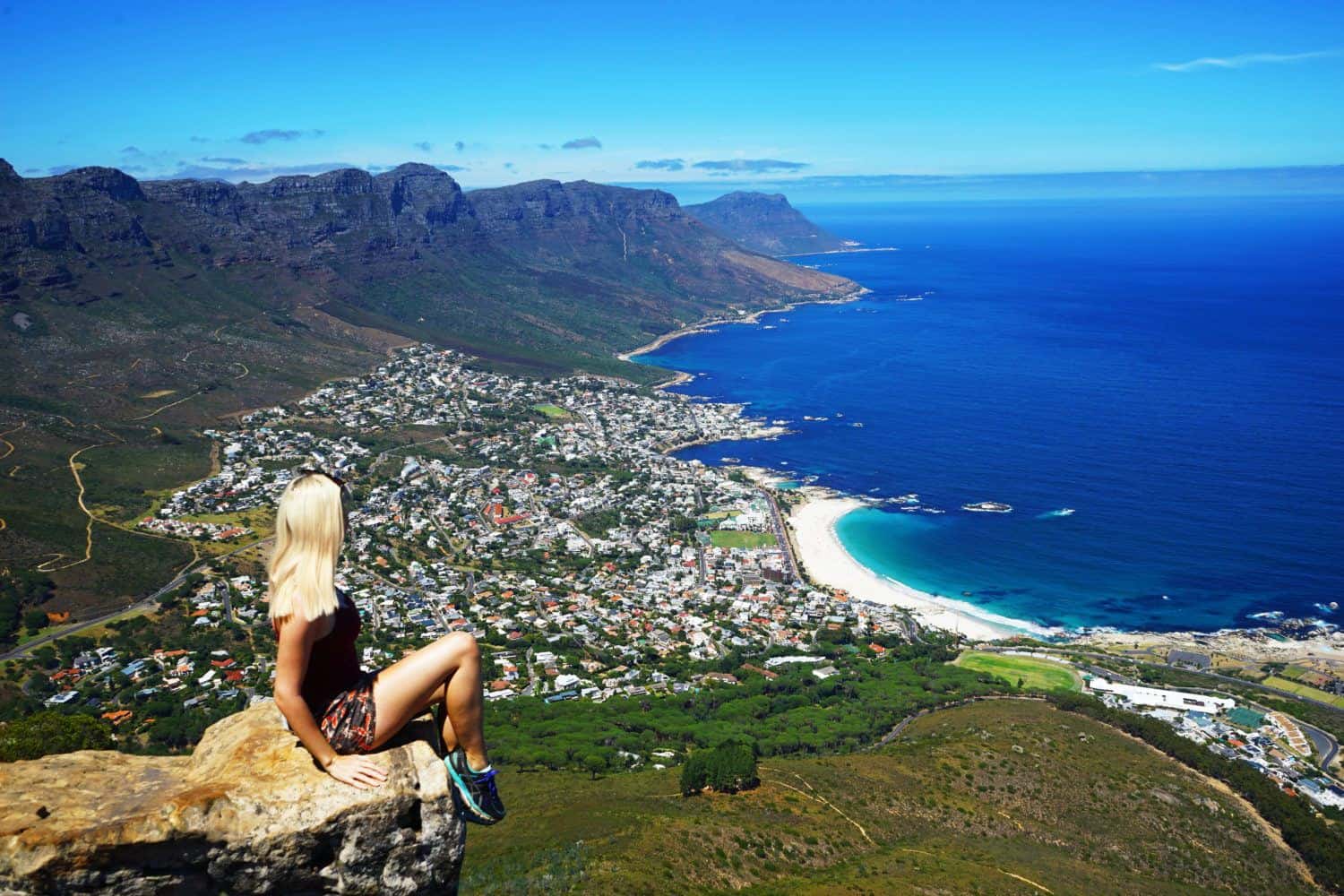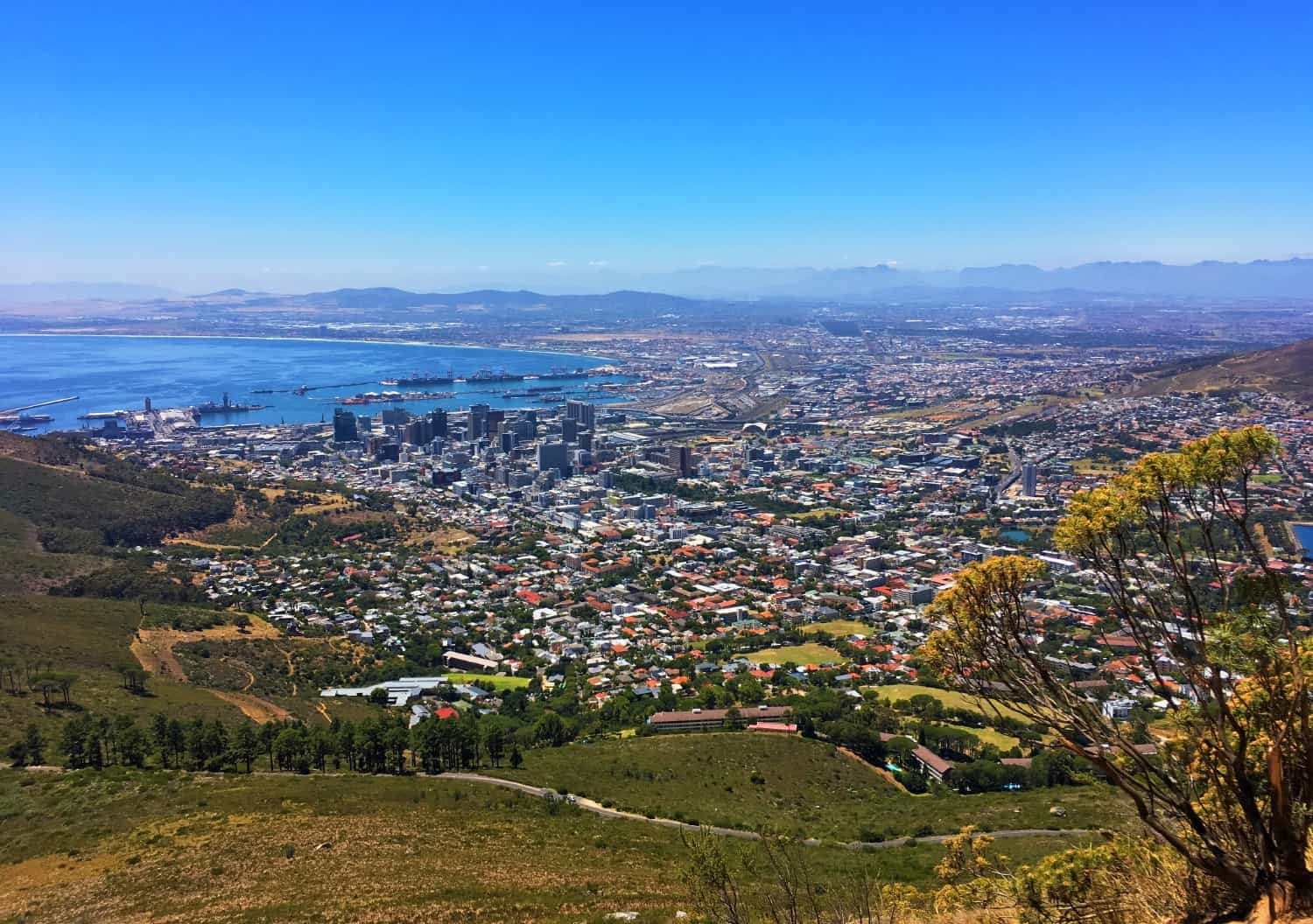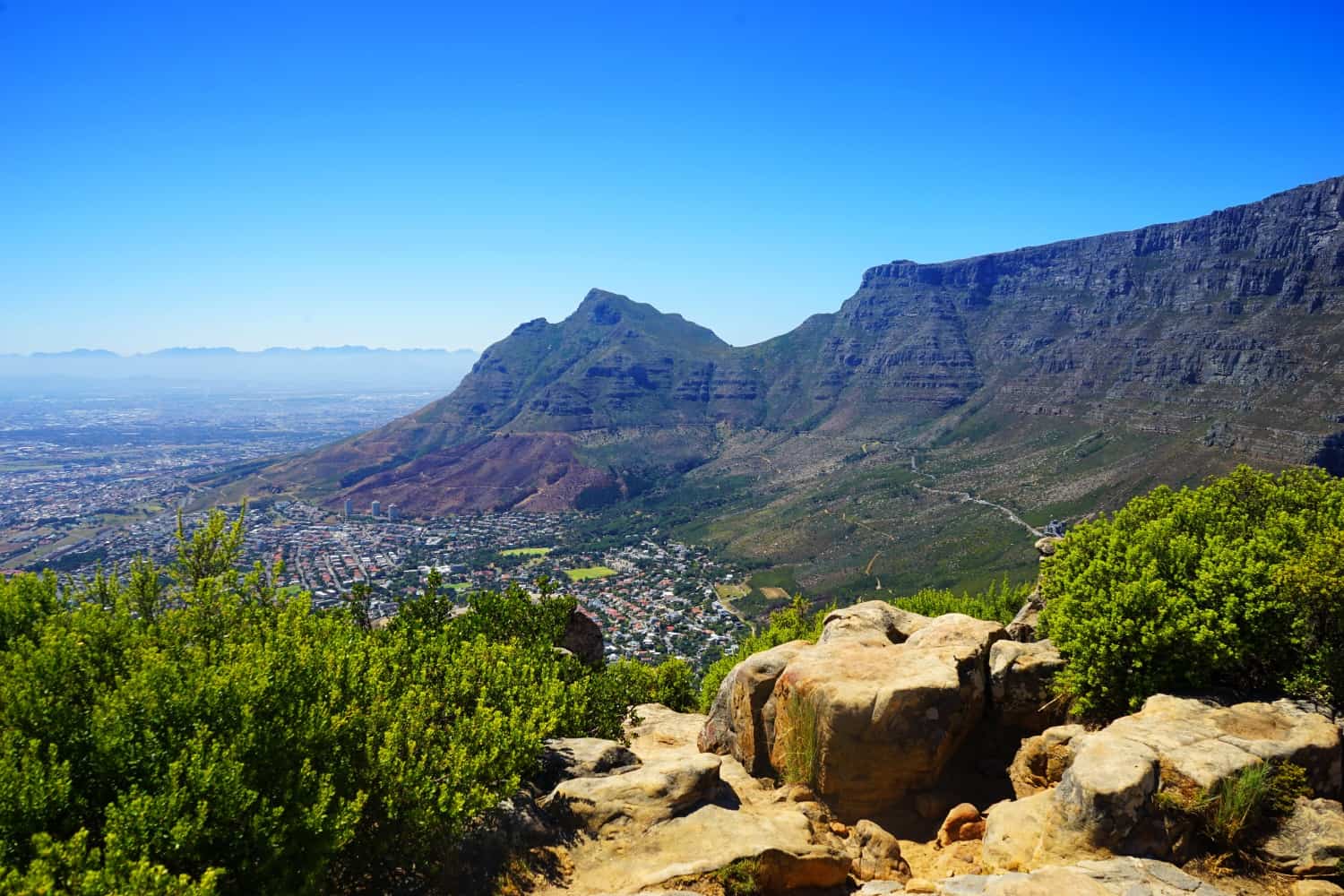 5/ There are So Many Lovely Beaches
Urban beaches don't usually rank very highly in my books, but Cape Town has so many beautiful ones!
Sadly, with such a limited amount of time, I only managed to make it to Camp's Bay beach. It's totally the busiest and most popular one in Cape Town, and it's regularly voted one of the world's best. I was blown away by its bright white sands and dramatic views of the surrounding mountains, and would happily base myself there on my next stint in Cape Town.
Oh, and I definitely need to check out some of the lesser-visited beaches on my return visit, too!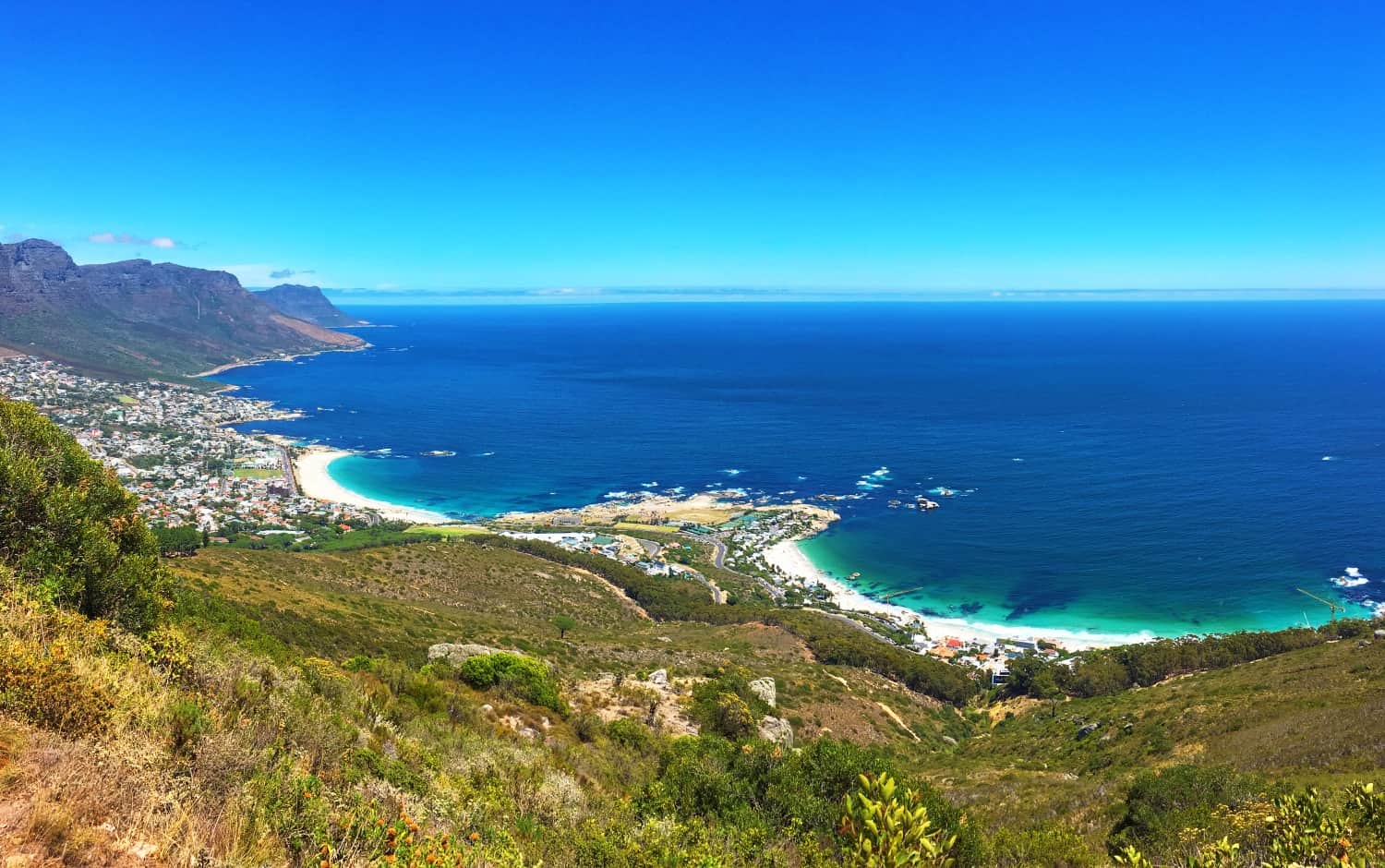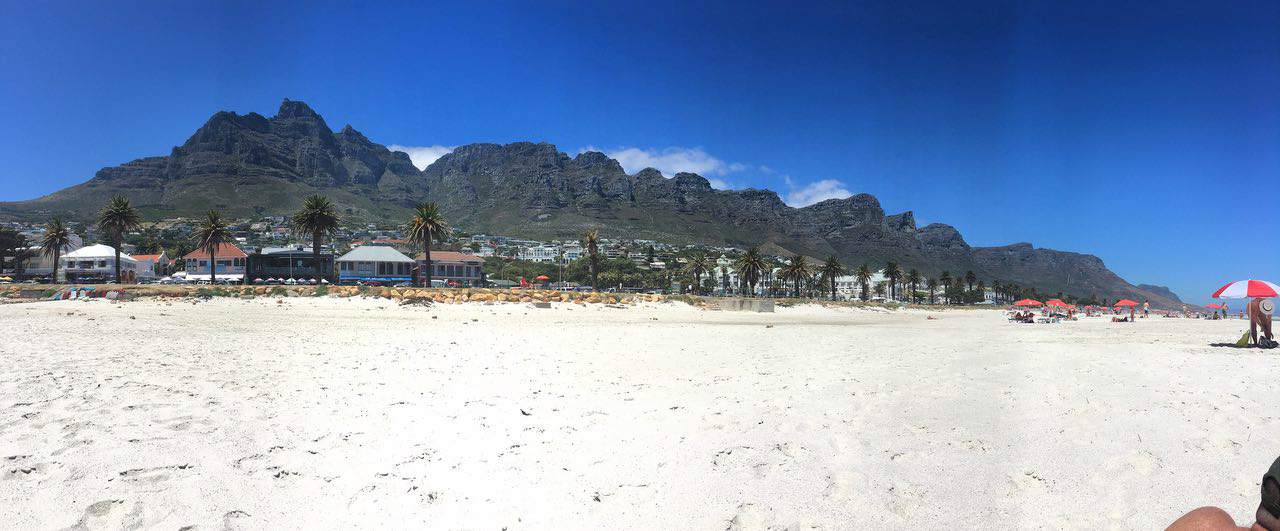 6/ You Can Swim With African Penguins!
There aren't many places in the world where you can sit and watch penguins on the beach, and there are even fewer where you can actually swim with them.
There's only one place where you can get up close to African penguins, and that's Cape Town.
Just an hour outside of Cape Town, in little Simon's Town, you'll find a colony of African penguins on Boulders Beach. Pay a conservation fee of 70 Rand (~5 USD) to enter, and you'll be free to spend the entire day splashing around with penguins.
It would be remiss of me to not remind you that the next stop south of South Africa is Antarctica, which means the water is freezing. So, yeah, you can swim with the penguins, but I paddled in ankle-deep water and ended up with numb feet so ventured no further. If you're braver than me, like basically every child there, you can fully submerge yourself in the ocean and enjoy swimming around with the penguins.
All in all, Boulders Beach is super-cool spot that is easy to visit and inexpensive to do (we paid just a couple of dollars for a day pass on the train).



7/ The Colourful Bo Kaap Neighbourhood
When I first booked my flights to Cape Town, the one place I knew I wanted to visit was the colourful Malay neighbourhood of Bo Kaap. I've wanted to visit for forever.
And it was the first thing I did in the city. On my first full day in Cape Town, I hopped on the free Bo Kaap walking tour and wandered around the vibrant houses with thirty other people in tow.
Yeah, if you want to spend time taking photos and recording TikToks and don't want to deal with crowds of people, return in the morning later on in your trip. We did exactly that and there was barely anyone around.
So what makes this neighbourhood so bright and beautiful? There are a number of stories claiming the origin, but the one we were told on our tour was that a doctor in the neighbourhood decided to paint his house bright red to distinguish it from the others on his street. After trade picked up, everyone in the neighbourhood followed suit and now you have some of the most colourful streets on the planet.
Bo Kaap is home to Cape Town's Muslim population and the oldest mosque in the country. The neighbourhood is one of the few areas of Cape Town to resist forced removals under apartheid and was traditionally home to descendants of slaves from other African countries, as well as India, Indonesia and Malaysia. And as I wandered around, the air was full of the scent of spices and braai. And gentrification, as we learned how the residents are starting to move out to the suburbs due to prices skyrocketing, and the developers are starting to move in.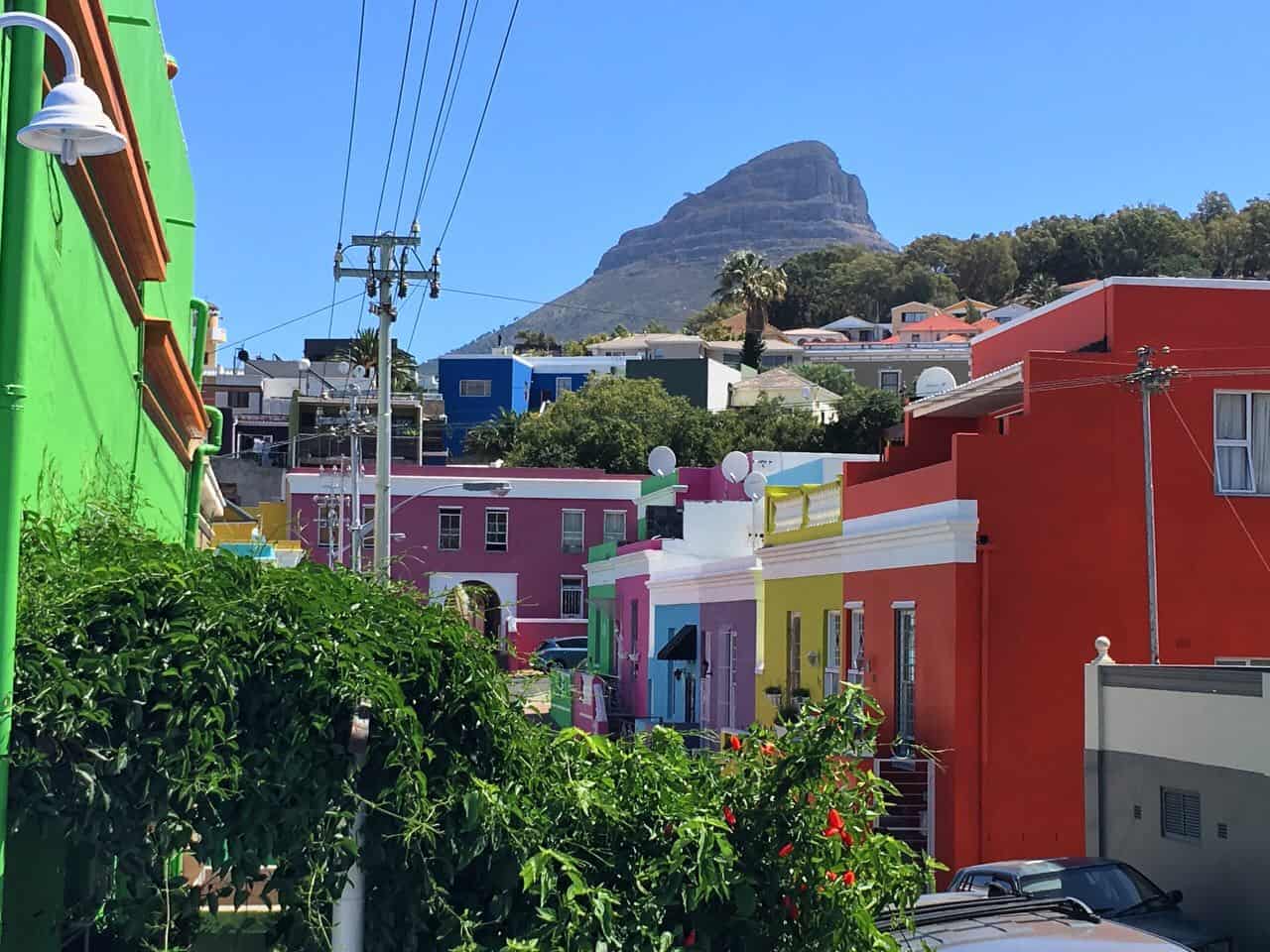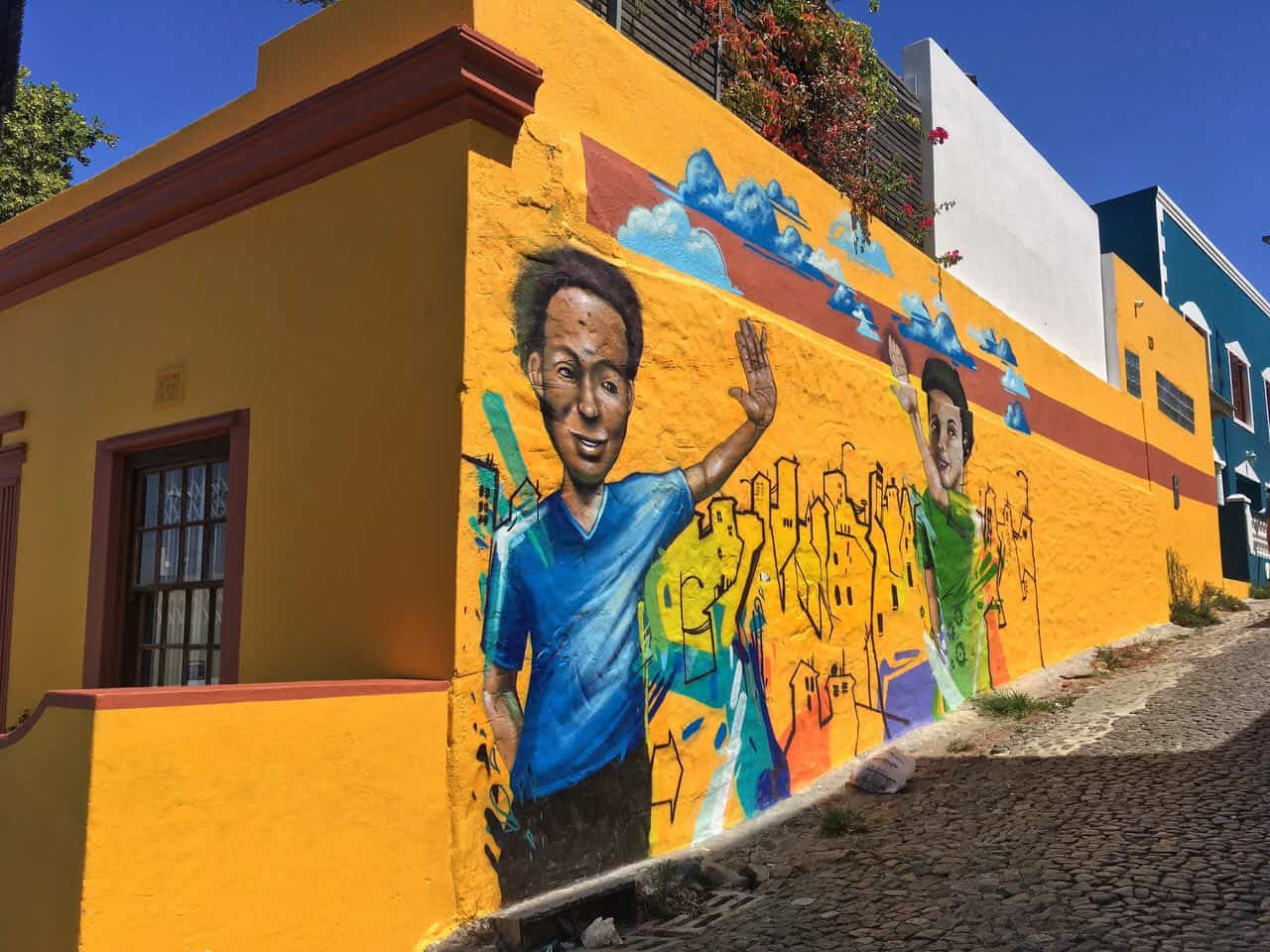 8/ You'll Never Run Out of Things to Do
I did something on every single day of my trip and left with a list even longer of things I hadn't managed to cram in.
We couldn't afford to take the pricey helicopter trip that so many people rave about. We didn't have enough time to head to Robben Island. We didn't get to Stellenbosch, or any of the other wine regions outside of Cape Town. We didn't even make it to the waterfront for a walk around. We barely visited any of the local food markets. We didn't go paragliding off Lion's Head (you know I would have so been up for that). We didn't explore any of the beaches aside from Camps Bay. We didn't drive down to the Cape of Good Hope. We didn't get to the District Six museum.
And we definitely didn't have enough picnics.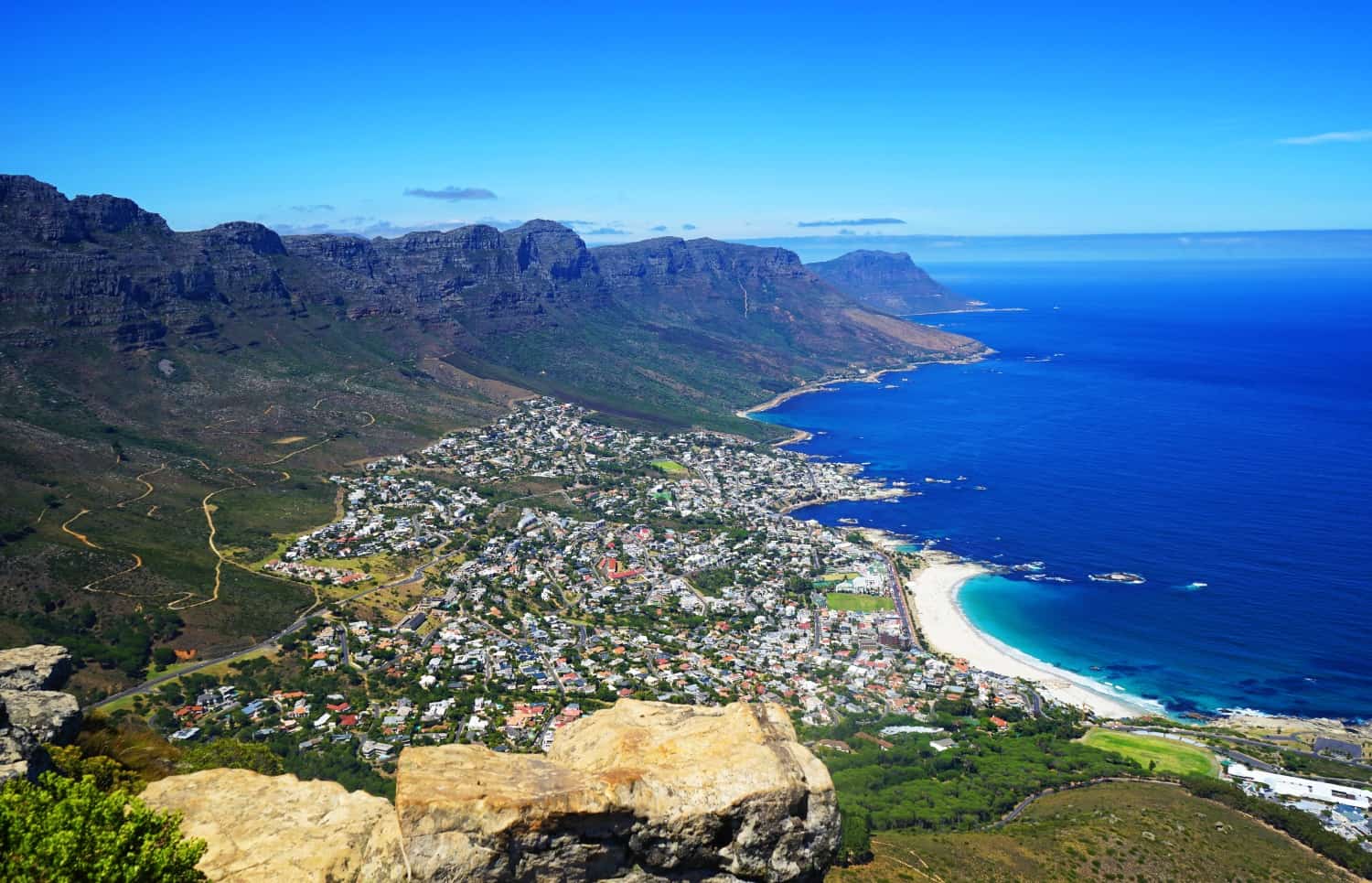 While I'm not ready to declare Cape Town my favourite city in the world yet, it still managed to rocket into my top ten on just my first visit.
It's got some of everything: great wine, delicious food, mountains to climb, beaches to lie on, PENGUINS, picnics
If you haven't been yet, you should totally go.
Related Articles on South Africa

🇿🇦 23 Wonderful Things to Do in Cape Town
🥾 Hiking Lions Head: A South Africa Highlight
Save this to Pinterest