Vail is one of those towns that needs no introduction. With over 5300 acres of skiable terrain and a gorgeous alpine-inspired village, it's one of Colorado's premier ski destinations and easily one of the best mountain destinations in the world.
With excellent art galleries, restaurants, and high-end accommodations, Vail has become a ski-town haven for socialites and adventurous types. Home to après ski bars, Michelin Star restaurants, and some of the world's top hotels, it's no surprise why.
The heart of Vail lies in its incredible skiing terrain. Made up of the 'Front Side' and the legendary 'Back Bowls,' these areas combine beginner terrain with advanced skiing for all skill levels.
While the town is undeniably famous for its winter appeal, summer seasons bring a new dimension of life to the valley. When summer comes along and the snow melts away, the Vail valley transforms into a kaleidoscope of colors and nature. The ski slopes become mountain trails surrounded by wildflowers and bluebells, creating a never-ending playground for adventurous travelers year round.
Vail certainly lives up to its glitzy name, attracting chic international travelers and celebrities from across the globe. The village is designed to look like a traditional European ski town, with cozy Alpine-inspired architecture, slope-side restaurants, and boutique shops.
I was lucky enough to live and work in this stunning village over a winter season once, and I have since then made it my mission to visit the Vail valley every few years as a tourist. In this article, I'll run you through the best activities, hotels, and restaurants worth checking out in Vail, as told by a local with a passion for hospitality and luxury.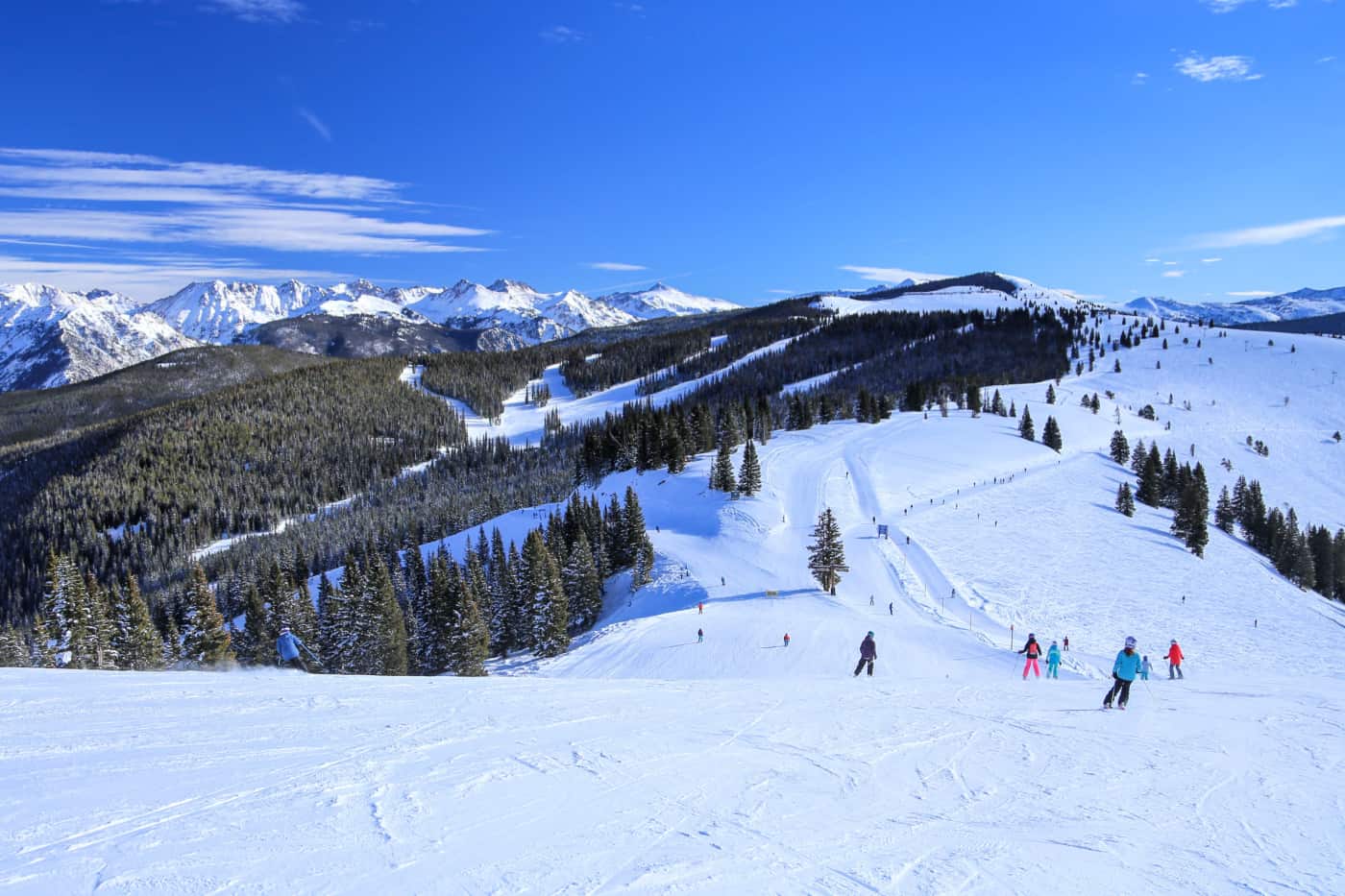 Why I Love Vail / Things to Know Before You Go
As someone who has experienced the town both as an employee and a tourist, I got to see the ins and outs of local life in Vail. While tourists tend to spend their days eating at white table-cloth bars and fine-dining eateries, Vail locals like to spend their time at authentic pubs and après ski establishments off the slopes in Vail Village, watch live music concerts held year-round and trek up the mountain to marvel at the stunning views. While different, both are exceptional ways to enjoy the small-town experience of Vail.
In fact, it was this coexistence between luxury and authenticity that pulled me into the village in the first place and quickly made me feel right at home. In this article, I'm going to list 20 of the best things to do in Vail, from visiting local bars to hiking incredible peaks to staying in some of Vails most unique accommodations.
With the town positioned along the I-70, which directly connects Vail with Denver and various other iconic ski resorts, Vail is most convenient to access by car. Some shuttles run between Denver International Airport and the ski resort, and hotels offer private transfers for paying guests.
Alternatively, renting a car from Denver and driving yourself is common. The drive from Denver Airport to Vail will take you around two hours and fifteen minutes, depending on traffic and weather conditions. The only downside is that you'll have to spend a pretty penny on parking in the village.
Eagle County Regional Airport is the official airport for Vail, welcoming America Airlines, United Airlines, and Delta Flights from across the country daily. While this is the most direct way to get to Vail, flights into this small airport are priced much higher than those that fly into Denver and are often the first to be canceled if the weather doesn't cooperate. For this reason, I always advise driving over flying.
The first thing you should know about Vail is that the town is made up of two main villages: Vail Village and Lionshead Village. Vail Village is the main section, featuring the most shops, restaurants, and access to Gondola One.
Just a short drive or fifteen-minute walk from Vail Village, Lionshead Village is the smaller of the two, yet still packs its own repertoire of restaurants, bars, and luxurious hotels. Lionshead Village is home to the base of the Eagle Bahn Gondola, a gondola that can take riders 10 thousand feet up the mountain to a mountaintop restaurant.
Vail is a picturesque destination any time of the year but is most well-known for its winter wonderland appeal. The best snow falls between December and March, and Vail is lit up in an array of lights and colors around Christmas and New Year's. Prices are highest around the holidays, just like in any resort town. During summer, the ski trails turn into an extensive network of hiking and biking trails, making Vail a year-round outdoor destination.
Now that we've covered the basics, let's dive in and look at some of the best things to do in Vail. From indulging in spa experiences to taking day trips to nearby rivers, there is something for every type of traveler on this extensive list: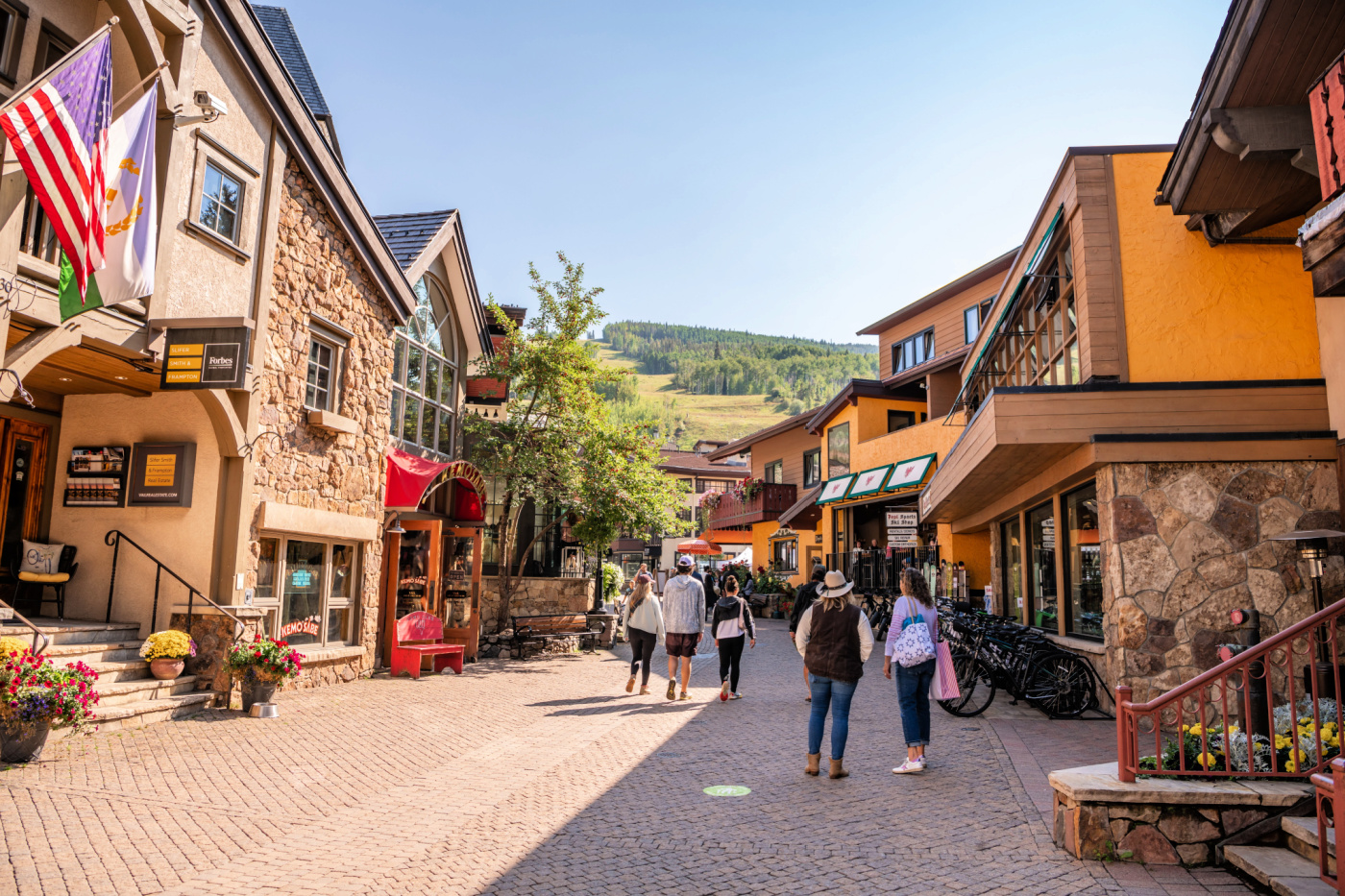 Explore Vail Village on foot
The first activity I recommend for anyone visiting any new destination is to explore the city or town on foot, and Vail is no exception. It's the best way to gather your bearings and get a feel for a place without skipping out on quirks and details you might otherwise miss out on.
While the ski area might extend over mountains, the town is relatively small and easy to walk around. In fact, you could easily explore Vail and Lionshead Village in half a day.
As you might expect, Vail Village and Lionshead Village are packed with boutique stores, coffee shops, restaurants, and bars, as well as some of the most opulent hotels and chalets. Part of the charm is that there aren't many chain stores and franchises in the town. Aside from the odd Starbucks and Lulu Lemon, most shops are unique to the village and area.
The buildings here are influenced by traditional Alpine architecture, and the entire city is modeled after a Bavarian village, with pedestrian streets and picture-perfect buildings and bridges.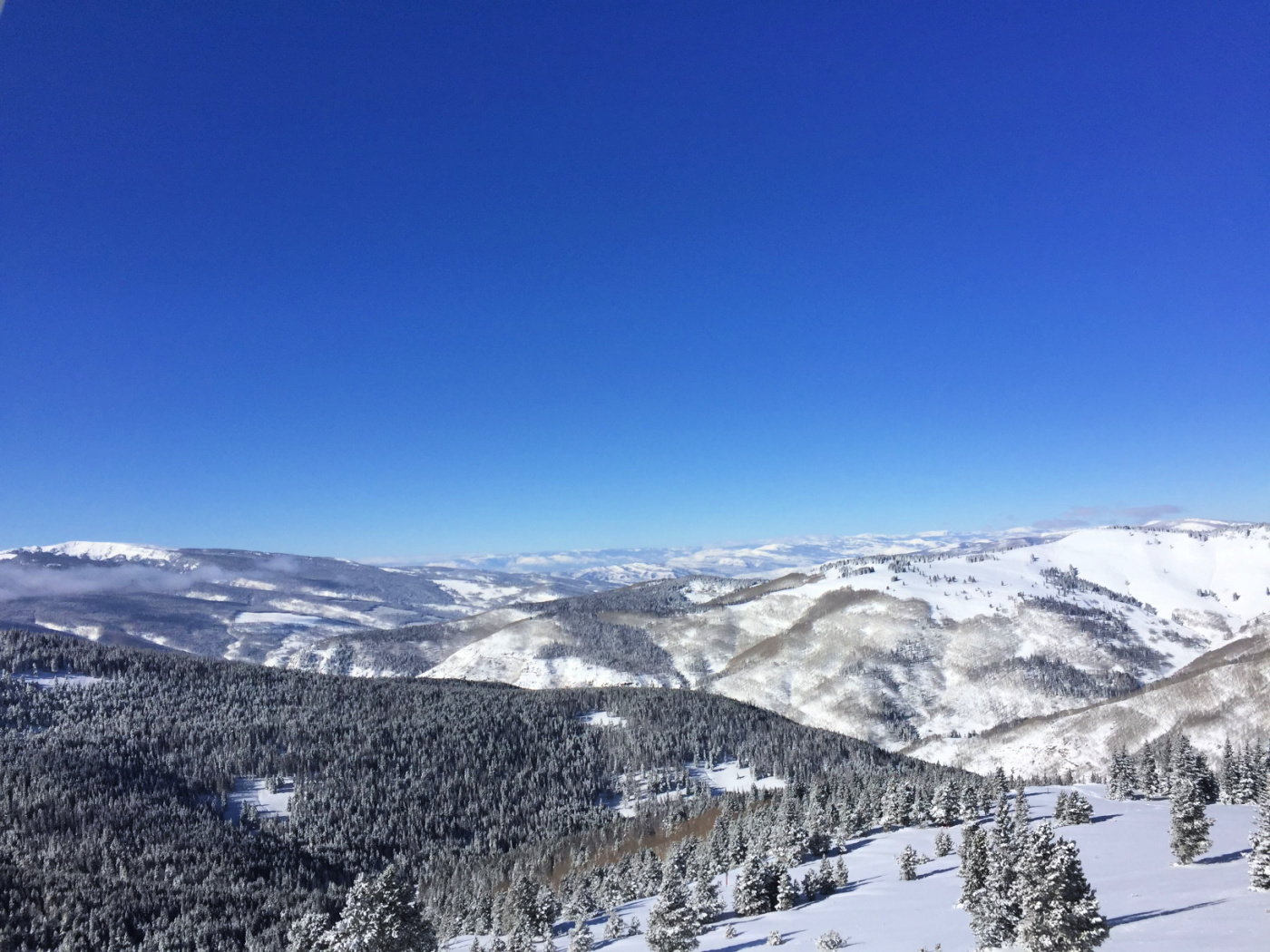 Ski the Back Bowls of Vail Ski Resort
For most, a trip to Vail wouldn't be complete without spending some time in the mountains. If you visit during winter, chances are you'll be doing so to experience the epic ski terrain and extensive back bowls extending tens of miles into the valley mountains.
Vail is currently the fourth largest ski resort in North America, spanning over 5300 acres of beginner to advanced terrain. I can tell you firsthand: I lived and snowboarded these mountains for three months and was still coming across new runs towards the end of my trip.
Lifts (of which there are 32) operate from 9 am to 4 pm most days, with the back bowl lifts closing half an hour earlier to allow you to make your way back into the front side before dark. The front side makes up 1655 acres of the resort, while the back bowls extend across 3017 acres. The remaining 645 acres can be found in Blue Sky Basin.
Vail Resorts classifies its terrain as 18% beginner, 29% intermediate, and 53% expert terrain. All in all, this makes for an epic mountain for skiers and snowboarders.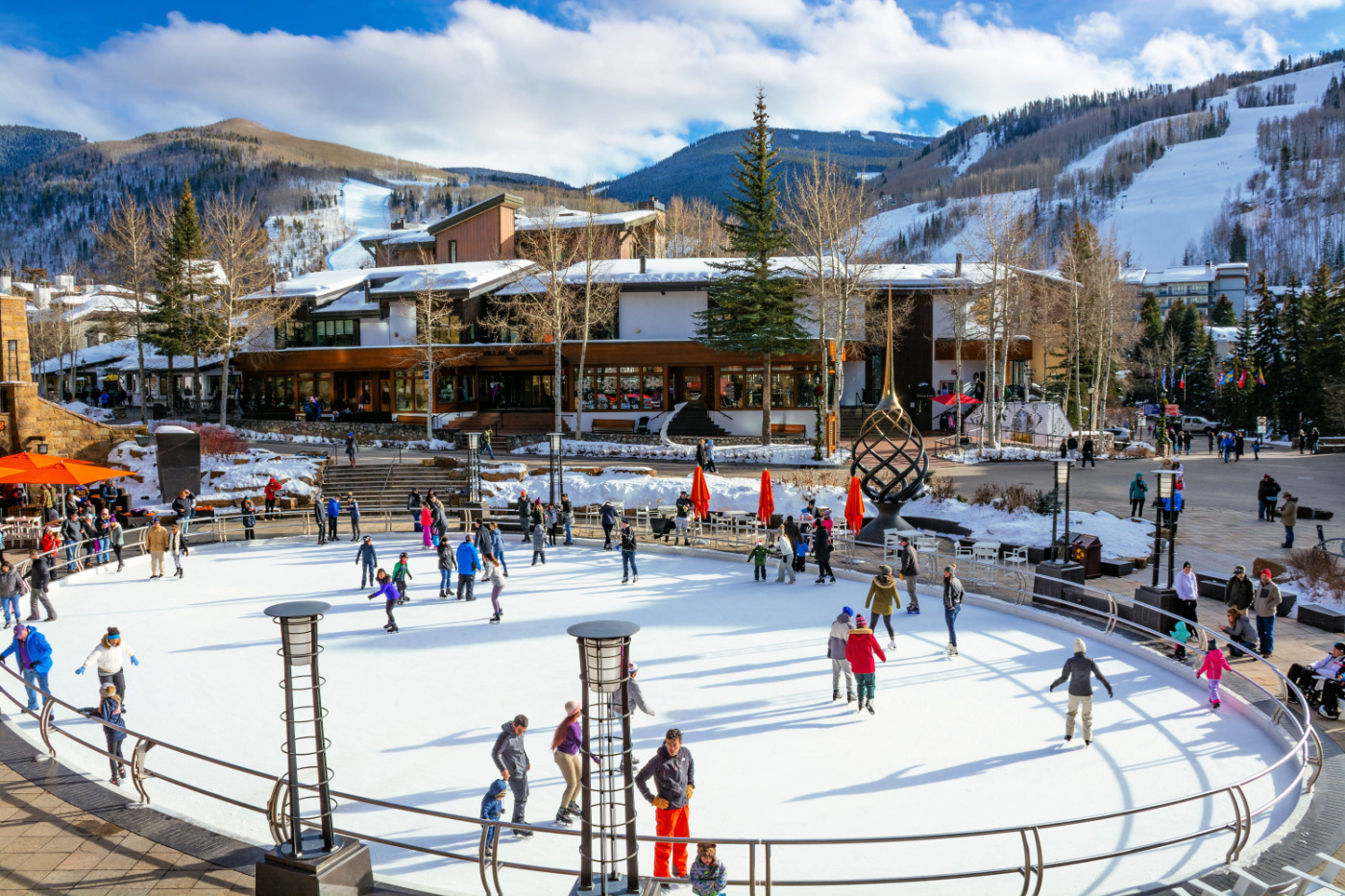 Go Ice Skating
If you're looking for a family-friendly winter activity that doesn't involve putting on ski outfits and clambering around in moon boots, Vail is home to several ice rinks.
Lionshead Village is home to a gorgeous outdoor ice skating rink called the Lionshead Alderhof Ice Rink. The rink is covered by festive string lights and surrounded by panoramic village views – the perfect backdrop to any family adventure. Located at The Arrabelle at Vail Square hotel, this is the type of rink that will make adults feel like kids again!
Vail Village's Solaris Ice Rink is another sizeable outdoor rink. Located in the heart of Vail Village with incredible mountain views, this rink is pretty much a centerpiece of the village and is always packed with skaters.
Enjoy the Local Ambiance at Sweet Basil
For a taste of Vails local flare, Sweet Basil is one of the village's most authentic restaurants that are just as much loved by locals as it is by tourists. The restaurant serves up incredible new American cuisine in an elegant and romantic setting.
The restaurant has been operating since 1977, making it one of the oldest restaurants in the Vail valley. Since then, Sweet Basil has come a long way, transitioning from a casual diner/bar to one of Vails most loved restaurants.
The cocktails are just as impressive as the food, with bartenders utilizing unique seasonal ingredients to curate exceptional drinks. Whether you're looking for a casual lunch spot or a table for a romantic dinner, the cozy dining room is the perfect venue for all types of occasions.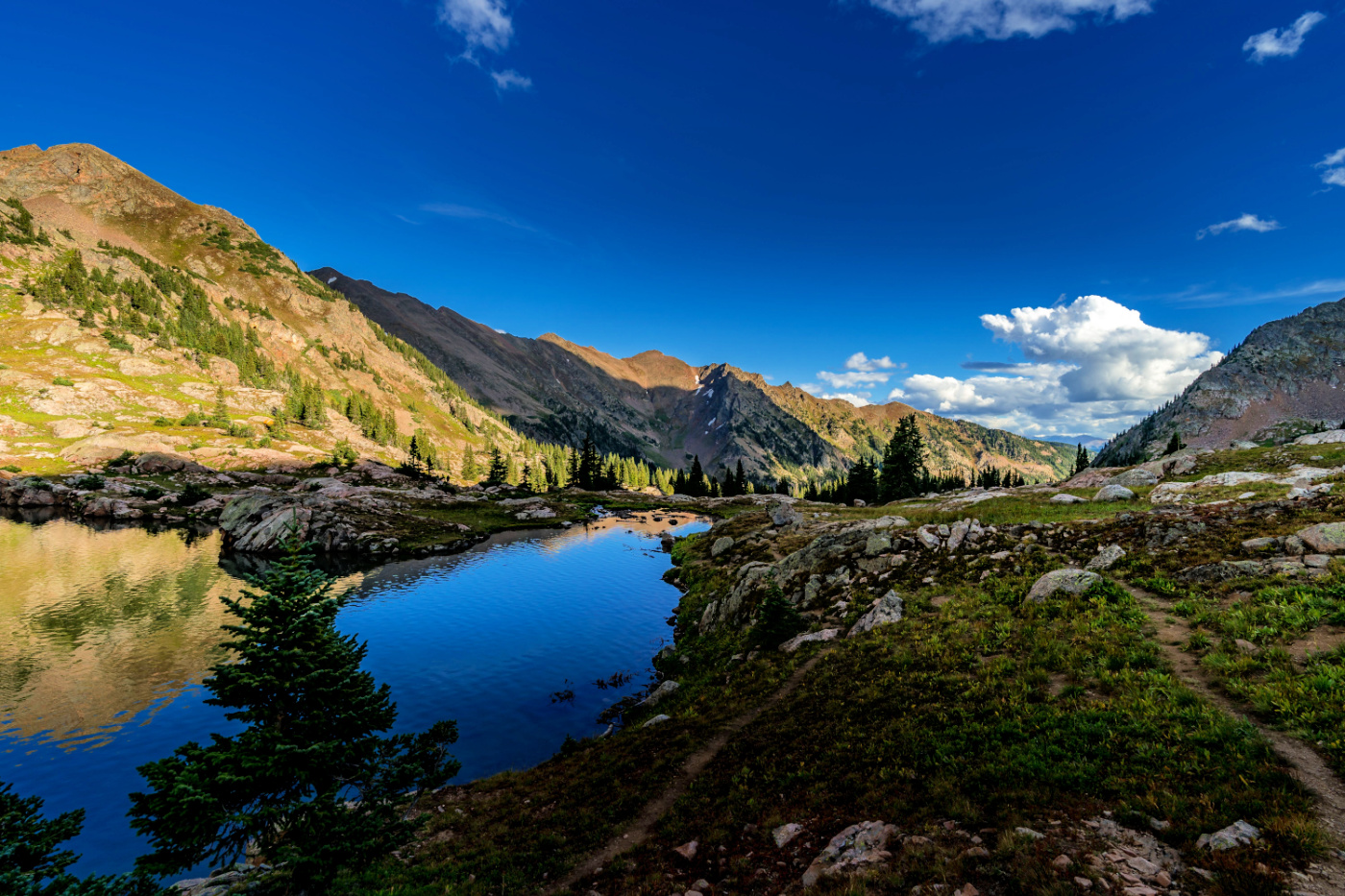 Hike to Pitkin Creek
If you're visiting the town during the spring and summer months, chances are you'll have a few hikes on your itinerary. The north side of Vail is blessed with steep yet rewarding trails like Pitkin Creek, leading from the valley towards the high alpine.
The Pitkin Creek hike is one of the longest hikes in the area, which conveniently makes it one of the least crowded. The first part of the trail is steepest before the gradient levels out, passing through grassy meadows and pine trees. The hike begins in a dense aspen grove. This is one of the most picturesque parts of the trek during autumn when the colors of the trees are bright orange and yellow.
About halfway to the summit, you'll get a good view of Pitkin Falls. After a few more steep climbs, you'll break out of the tree line to reach Pitkin Lake at over 11360 feet.
Don't forget your comfortable walking shoes, water, snacks, and sun hat. It's a beautiful hike from start to finish!
Enjoy a classy après ski vibe at 10th Mountain Whiskey and Spirit Co
After a day on the slopes, après ski is almost a right of passage. The act of enjoying a cold or warm beverage (spiked or not) is a slope-side pastime that is now synonymous with skiing itself.
One of the best places to après in Vail is the Vail Village 10th Mountain Whiskey and Spirit Co tasting room. Located in the heart of the village on Bridge Street (pretty much the main pedestrian street), it's hard to miss this iconic whiskey tasting room. The brewery is open until 11 pm every day and serves up locally brewed bourbon, whiskey, rye, brandy, and vodka –  something for every taste.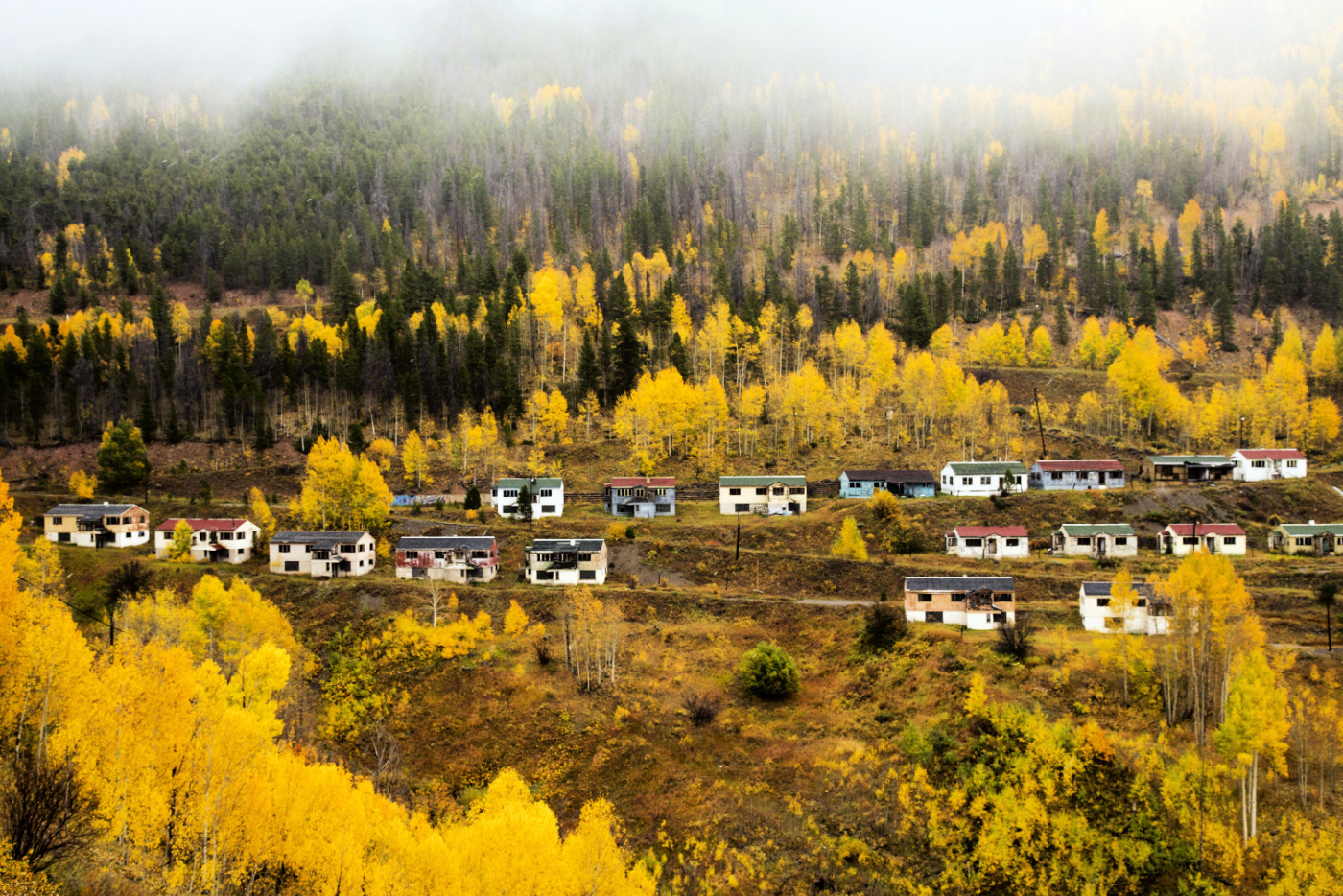 Drive the great Colorado Highway to Gilman ghost town
Once you've tasted what Vail has to offer, various spots along the I-70 make this resort ideal for day trips. One of the most unique is a drive to Gilman, one of the hundreds of abandoned towns in Colorado.
The town sits on top of an impressive 600-foot-high cliff above the Eagle River off Highway 24, just twenty minutes drive from Vail. Along the drive, you'll pass the famous Beaver Creek ski resort, well-known for its celebrity holiday homes and extravagant visitors.
The town was abandoned in 1984 because of toxic pollutants in the area. Of course, the mines of Gilman lost profitability in return. Today, the town is on private property and strictly off-limits to the public. However, you can still park and view the town from a safe distance.
Spend a night at the iconic Austria Haus Hotel
Beautifully located in the heart of Vail Village, Austria Haus Hotel is designed to resemble an Alpine chalet. It's located just a short stroll from Gondola One and includes a hot tub overlooking the mountains.
Rooms are fitted with heated floors and seating areas, and guests can enjoy a world-class breakfast and room service at their pleasure. If you can splurge, make sure you book the king room with the fireplace, which is the perfect place to unwind after a day in the mountains.
All in all, it's a top-notch hotel to stay in Vail, whether you're visiting in summer or over the festive season.
Treat yourself to a day at The Hythe Well and Being Spa
The Hythe is easily Vails most luxurious hotel. Located in West Lionshead, the hotel was recently rebuilt and refurbished under a massive million-dollar renovation. Other than exquisite contemporary interiors, the friendliest staff imaginable, and exceptional food, the best part of The Hythe are its spa facilities.
Whether you're staying at the hotel or not, make sure to book a spa treatment. Not only will you receive unrivaled service and one of the best massages of your life, but it will also give you an excellent excuse to check out the incredible hotel and its mountain views.
The wellness center uses custom blended oils and creams to tap into an apothecary-inspired wellness approach. On top of standard spa features like whirlpools and heated outdoor pools, this spa is home to Vails only Himalayan Salt Therapy Lounge.
Spend a night bowling and dining at Deca + Bol
One of the more unique activities to do in Vail, Deca + Bol is an ultra-modern bowling venue that doubles as a high-end restaurant. You'll forget you're in a quaint ski resort in this chic environment, which perfectly blends city vibes with mountain culture and cuisine.
While the venue can be booked out for a private event, it's also a super fun place to grab a bite to eat and bowl into the night. You're bound to meet friends in this friendly atmosphere.
The food they serve is modern American with an authentic alpine twist, ranging from fish tacos to lamb lollipops and charcuterie boards. My favorite dish on the menu has to be the lobster mushroom risotto, which is as expensive as it is decadent!
Enjoy S'mores at The Lodge at Vail after a day on the slopes
One of the best things about American ski resorts is the treats and snacks offered toward the end of the ski day. The Lodge at Vail sets up a stand and hands out smores to all riders when the lifts begin to close. As you make your way down your final run after a day on the slopes, there is nothing more satisfying than a juicy s'more to give you a boost of energy.
Gather around the fireplace and chat with other skiers and riders while you're at it. While I had to limit myself after a few months of daily s'mores, the global friends I've made around the fire have kept me coming back simply for the friendly atmosphere!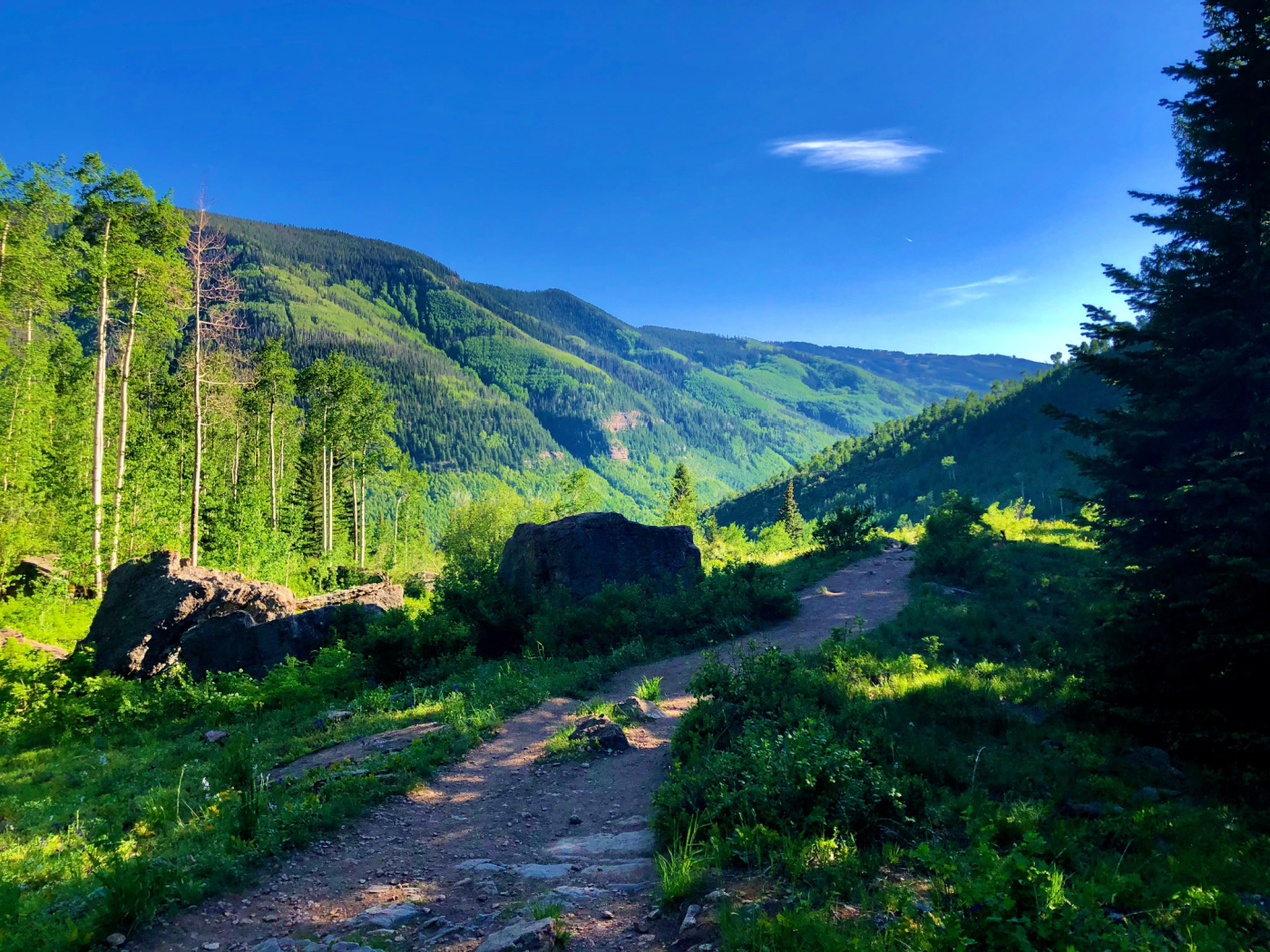 Hike the Booth Falls Trail
Booth Falls Trail is one of the most popular hikes in the Vail area. But don't let this deter you. The trek offers incredible views from start to finish of mountains, creeks, and valleys, which change form and color as the seasons change.
The best time to hike Booth Falls is in summer. While possible (and stunning) during winter, deep snow can make sections of the hike unplayable.
I would rate this a moderate to advanced hike, made a bit more challenging by the obvious altitude you might not be acclimatized to during a short vacation. If you take your time walking and stopping for breathers, the hike should take around three hours to complete.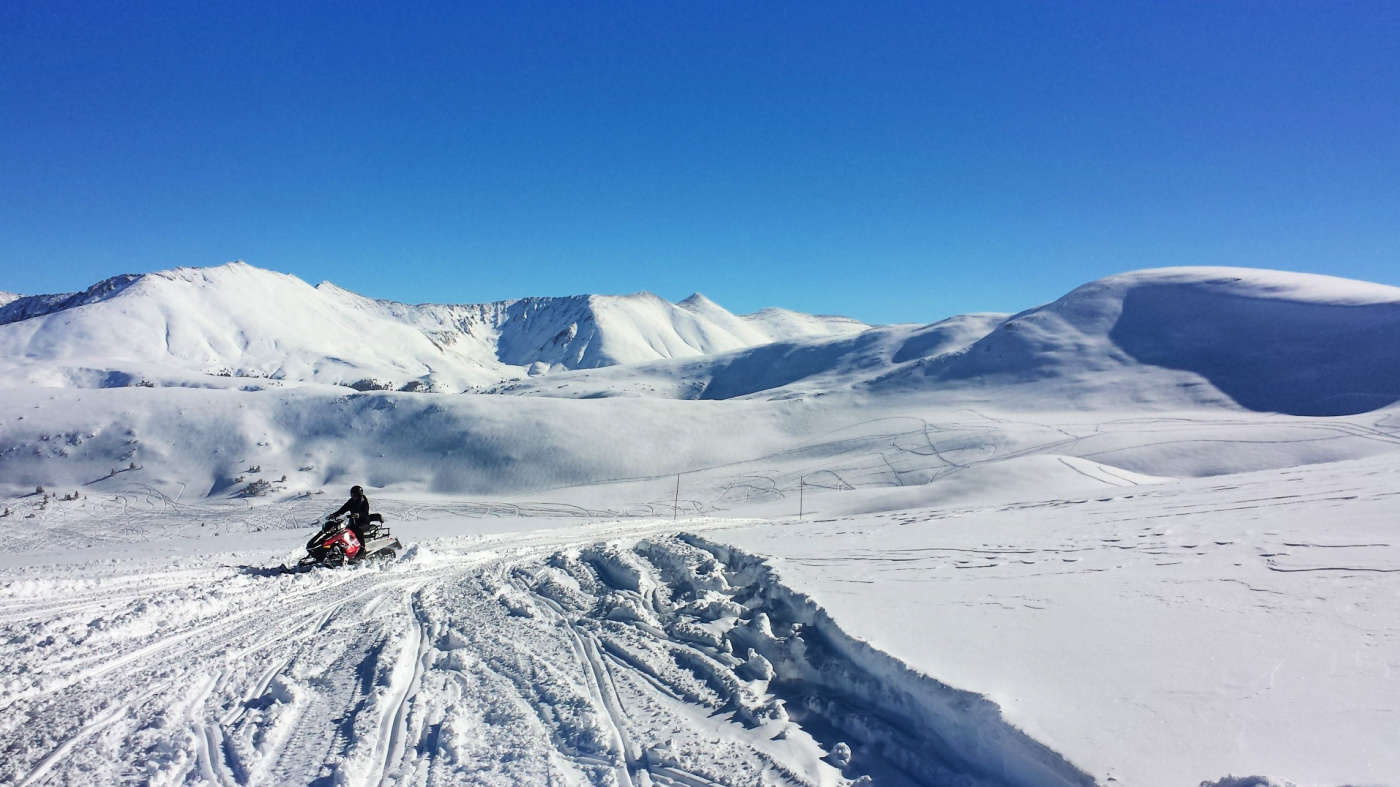 Join a snowmobiling tour 
Snowmobiling is one of those activities you never knew you needed until you do it. The rush of riding over snow at speed, maneuvering through trees, and climbing treacherous hills is something I couldn't really comprehend until I tried it firsthand!
A few snowmobiling companies operate in the Vail area, renting out equipment and offering organized tours. Vail Valley Snowmobile Tours provides guided tours on a 6000-acre ranch. Just like you need special areas to ski in, so too do you need dedicated and groomed terrain to snowmobile on.
So, this company has specifically designed its trails for snowmobiles, with bermed corners, single-track routes, huge bowls to play around in, and a few technical sections for more advanced riders.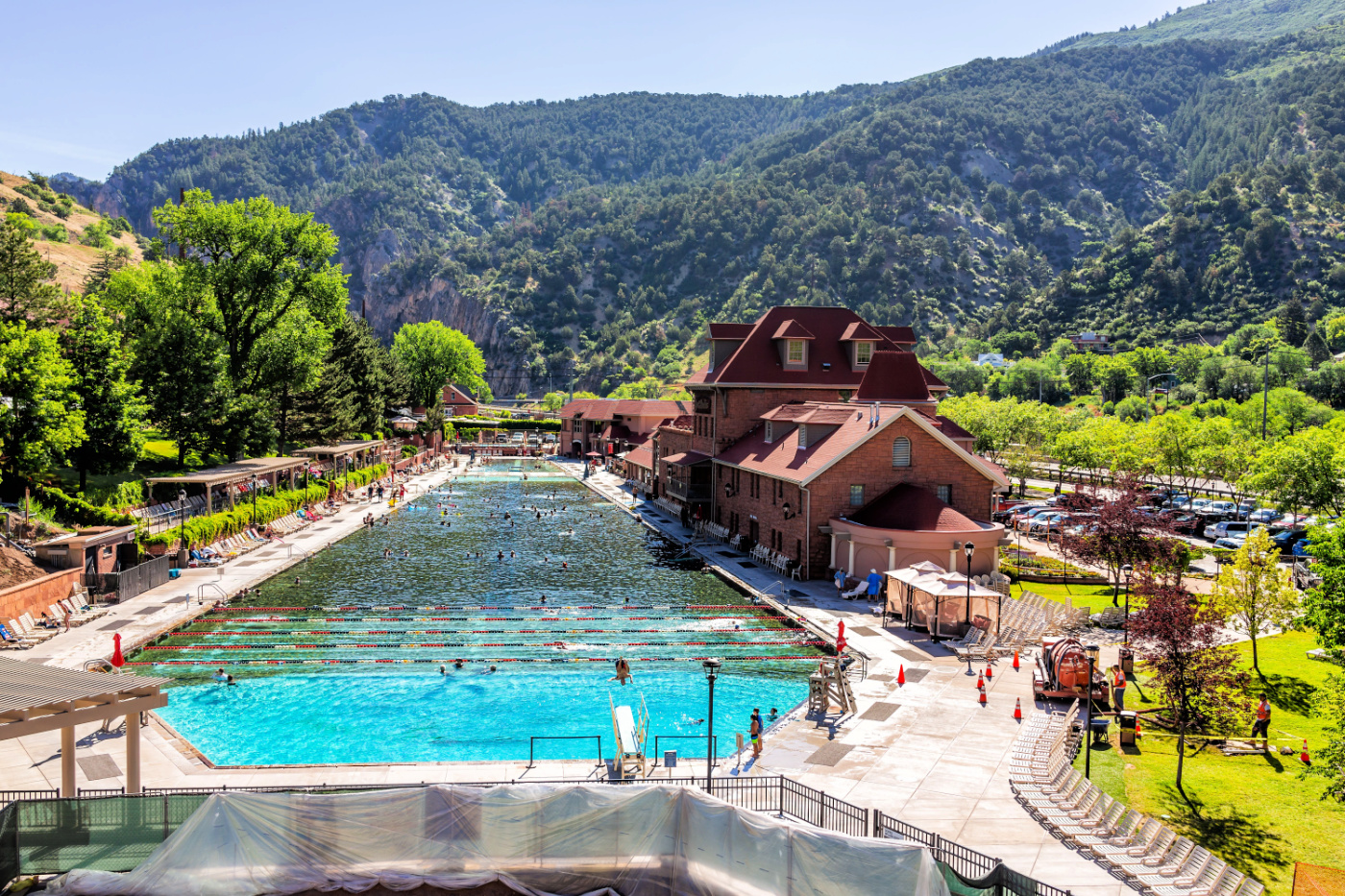 Road trip to Glenwood Springs hot springs
Just over an hour's drive from Vail, at the turn-off for Aspen, you'll find a small roadside town called Glenwood Springs. I visited this town a few times for work visa admin and logistics, but it is most well-known for its natural hot springs and stunning pools.
Surrounded by mountains, Glenwood Hot Springs is a stunning Colorado highlight to visit year-round. The town boasts a massive hot-spring-warmed swimming pool which is open to the public. My favorite time of year to visit is definitely winter when you can admire the snowcapped mountains while relaxing in a naturally heated swimming pool.
After your dip, feel free to wander down the main street and check out the shops and restaurants. This town also has an adventure park, making it an excellent option for those traveling with kids.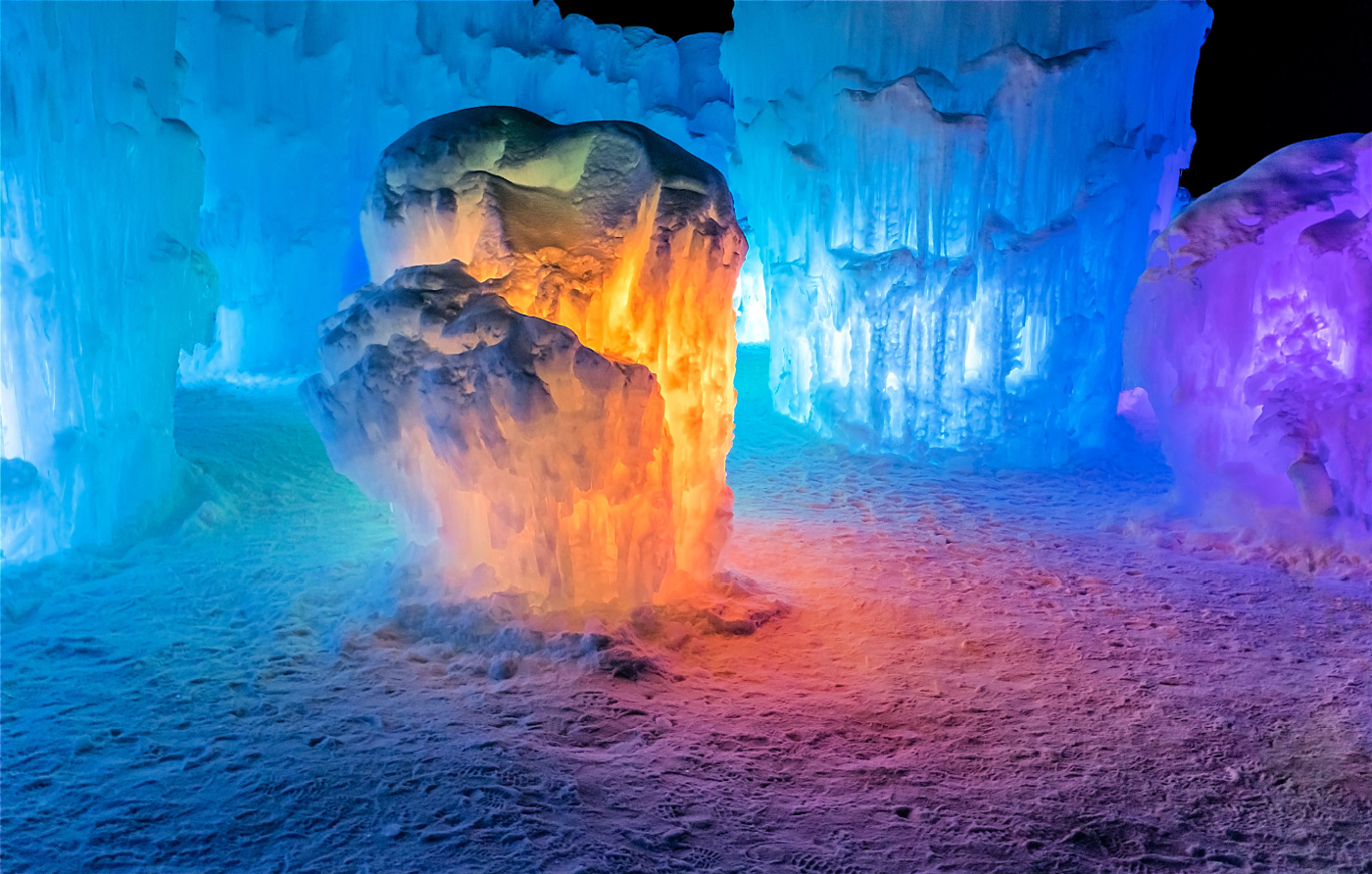 Take a day trip to the Dillon Ice Castles
Every few years, the town of Dillon comes alive with a unique and awe-inspiring winter attraction. The ice castles are massive hand-created structures made from twenty million pounds of ice. They make up a series of castles and rooms that can be reached and explored by icicle archways and hand-carved tunnels.
The Ice Castles are an award-winning attraction held in five different American locations every winter. With LED-lit ice structures, slides, fountains, and tunnels, they have created a theme park that is just as exciting for adults as it is for children.
Sounds too good to be true? Well, it kind of is since this attraction doesn't open every winter. It will, however, likely run over the 2023/2024 winter season, so if you are planning a winter vacation in Colorado during this time, make sure you check out this spectacular kid-friendly attraction. Dillon is just a half-hour to forty-five-minute drive from Vail.
If you visit during summer, Dillon reservoir is a great place to rent a kayak and get out on the water. Check out this guided island tour at the Dillon Reservoir by Kayak.
Go cross-country skiing through the aspen trees
Whether you're a fan of skiing or not, cross-country skiing is one of those activities that everyone should try out at least once. It's physically enduring without having to trek up hilly mountains and is one of the most incredible ways to take in the views of Colorado's mountains without having to hike through deep snow.
Vails Nordic Center offers just over ten miles worth of cross-country skiing terrain and around six miles of trails for snowshoeing. They range from beginner to advanced and are well-groomed each morning. Choose to take yourself out on a self-guided adventure or join a guided tour for a bit more peace of mind.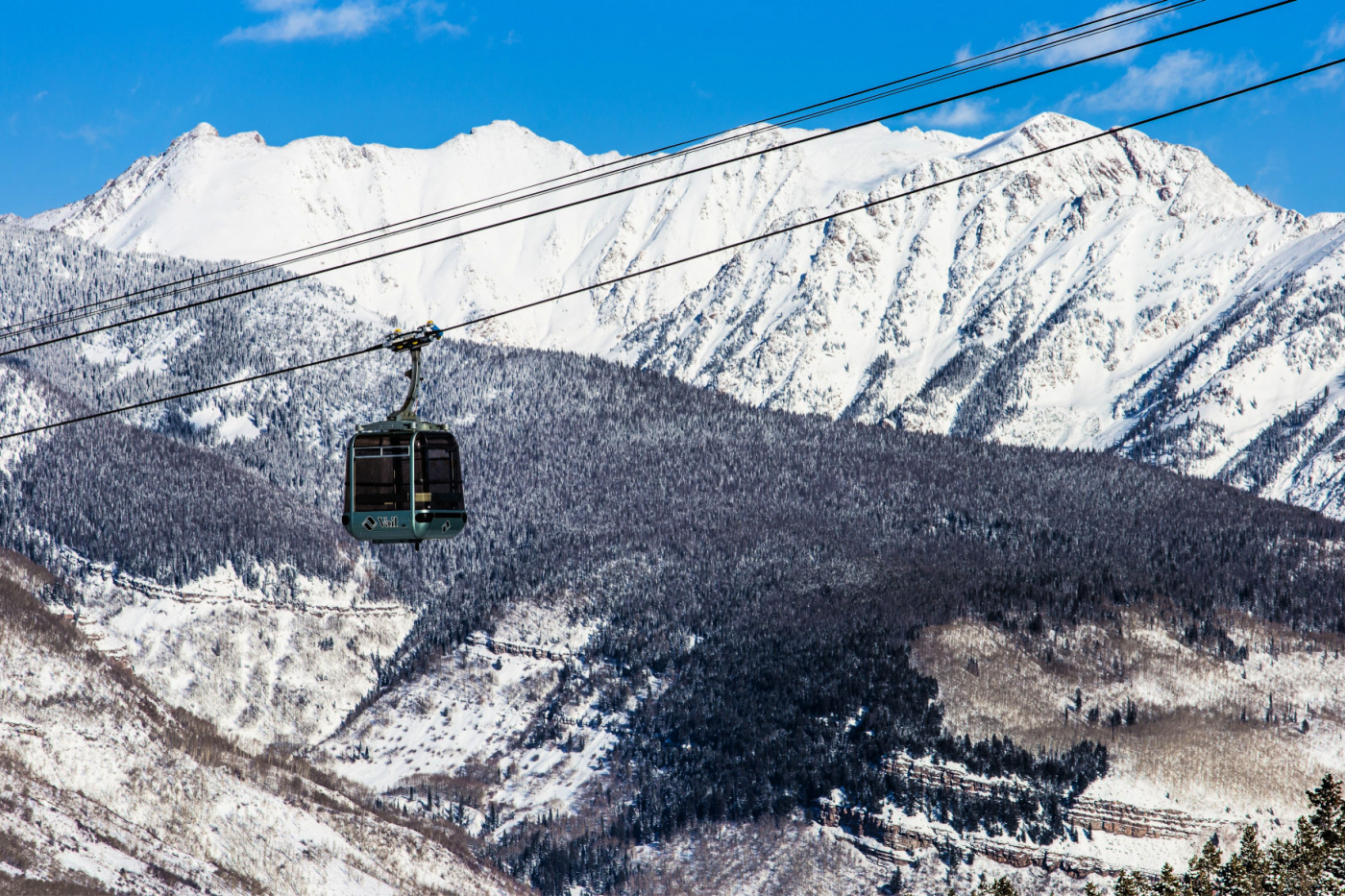 Ride the gondola to the top of Eagles Nest 
If you're planning to ski or snowboard during your time in Vail, you'll ride both Gondola One and the Eagle Bahn daily, if not every few hours. While Vail Villages Gondola One reaches a point on the mountain that requires taking an open ski lift to get to the nearest restaurant, the Eagle Bahn cruises right into its own complex of eateries known as Eagles Nest.
This is ideal for those who aren't skiing and is a top meeting point for families with a mix of skiers and non-skiers to meet for lunch and stunning views. The restaurant up here is a buffet-style cafeteria, and there is also a coffee shop and a pizzeria where you can grab a take-out.
The gondola is fully enclosed and seats around six people at a maximum. More often than not, you'll get away with riding the gondola with just your ski partners or friends. Anyone can buy a half-day no-ski pass and ride the gondola up to the restaurant, taking in the incredible views and vistas as you go.
Spend a night in solitude at Game Creek Chalet
Set a short distance from the top of the Eagle Bahn Gondola, Game Creek Chalet is easily one of the most secluded places to stay in Vail. The remote mountain hideaway is nestled in the Game Creek Bowl glades, overlooking Vail Village in the distance. With no roads access, you'll need to ride the gondola and catch a CAT ride to get to this chalet.
The chalet is simple yet luxurious, with a cozy open-concept living room featuring a fireplace. Of course, panoramic windows offer you incredible mountain views from just about every room. The interiors blend traditional Alpine design with modern ski lodge facilities, and the chalet even has a private jacuzzi on its terrace.
Best experienced in the heart of winter, you can ski from your front door down into the village and unclip your bindings at the house after a day on the slopes. 
Grab a coffee at Gorsuch Ski Cafe
If you've traveled to any of Colorado's top ski resorts, you'll likely be familiar with the Gorsuch group. Gorsuch is a high-end ski shop selling everything from designer ski wear to Christmas decorations to baby clothing and homeware.
The luxurious shop has been operating for over 50 years as a family business built on a passion for skiing and sharing new discoveries.
While you will need a pretty high budget to shop here, a better (and more affordable) way to experience the Gorsuch atmosphere is to visit the Gorsuch Ski Cafe. Continuing the family tradition of bringing guests the finest in skiing, fashion, and home, the group has extended its services to provide a new cafe experience! Currently, there are only two Ski Cafes in Colorado; one in Vail and one in Aspen.
Vails Gorsuch Ski Cafe is located at the base of Gondola One. Loosen your ski boots and take a seat on the animal hide-covered benches as you sip on indulgent hot chocolate and marvel at the skiers making their way down the mountain.
Taste modern Japanese cuisine at Matsuhisa
Set in the heart of Vail Village overlooking the ice rink, Matsuhisa is Vails premier sushi and Japanese restaurant. The restaurant is a global franchise, with the nearest restaurant found right down the road in Aspen.
Vails restaurant opened in 2011 in the luxurious Solaris development, set in a rustic urban setting complete with a stone fireplace and outdoor fire pits. Floor-to-ceiling windows (which open into a terrace during summer) offer unrivaled vires of the mountain and village.
The restaurant was founded by celebrity chef Nobu Matsuhisa, who also started the Nobu restaurant group. Any Japanese foodie fan will be familiar with both of his restaurant chains, which serve up some of the world's best Japanese cuisine.
The difference between Nobu and Matsuhisa is that Matsuhisa establishments are smaller, more intimate, and more upscale. However, the concept of the food (blending Japanese and Latin American food) remains the same at both restaurants.
Dining at Matsuhisa is an experience that can't be missed, with the combination of a rustic atmosphere, incredible views, and delicious cuisine creating the ultimate dining experience.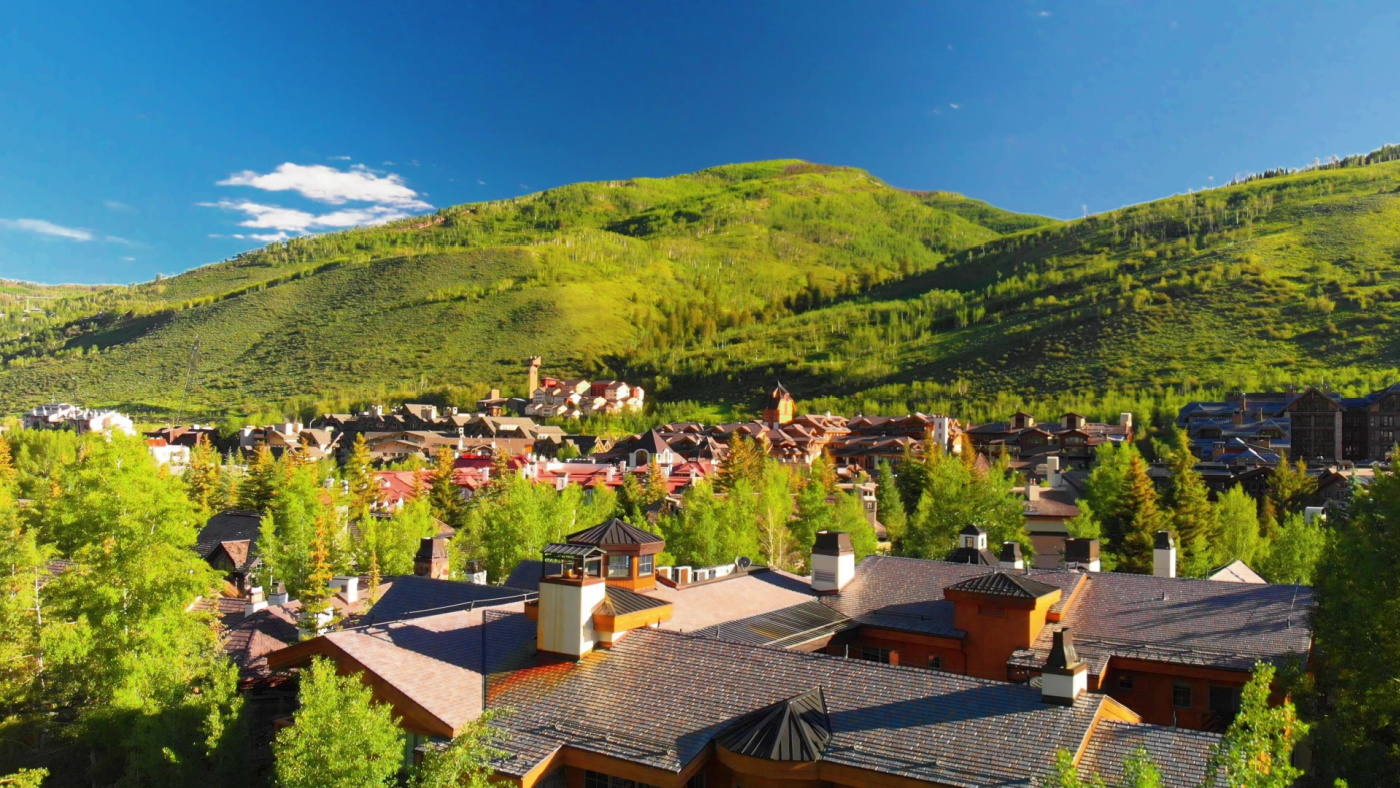 Final Words
Vail is famous for its massive expanse of ski terrain, which reaches from the front of the mountain miles into the iconic 'back bowls.' However, it is also celebrated for its après ski scene, impeccable food and dining, boutique shopping experiences, and luxurious hotels.
Adventurous travelers visit the valley for its unrivaled hiking terrain in the summer and ski area during the winter, all of which is complimented by the charming Bavarian-inspired village that waits for you at the base of the mountain. Set along the highway between Denver and Aspen, Vail is one of Colorado's premier ski towns with something to offer all types of visitors.
As a past employee of the resort and current vacationer, I fell in love with the town not for its stunning cuisine or expansive ski terrain but for the eclectic mix of people who call the town home. From typical ski bums to celebrity vacationers, Vail is bursting at the seams with unique and diverse locals that welcome visitors to the town with open arms.