Alabama is a state that is both regarded for its history and grossly underrated as a travel destination.
I'm fortunate to have quite the range of experience here, because I went to school in Tuscaloosa, home of the Crimson Tide football team and close to many of the state's best things to do. There's something about spending time in a state that many people don't think twice about, that let me appreciate my experience more.
Recently, I had the chance to visit on the way to see some friends in a nearby state, and it was great to see many of the places that make the state so special.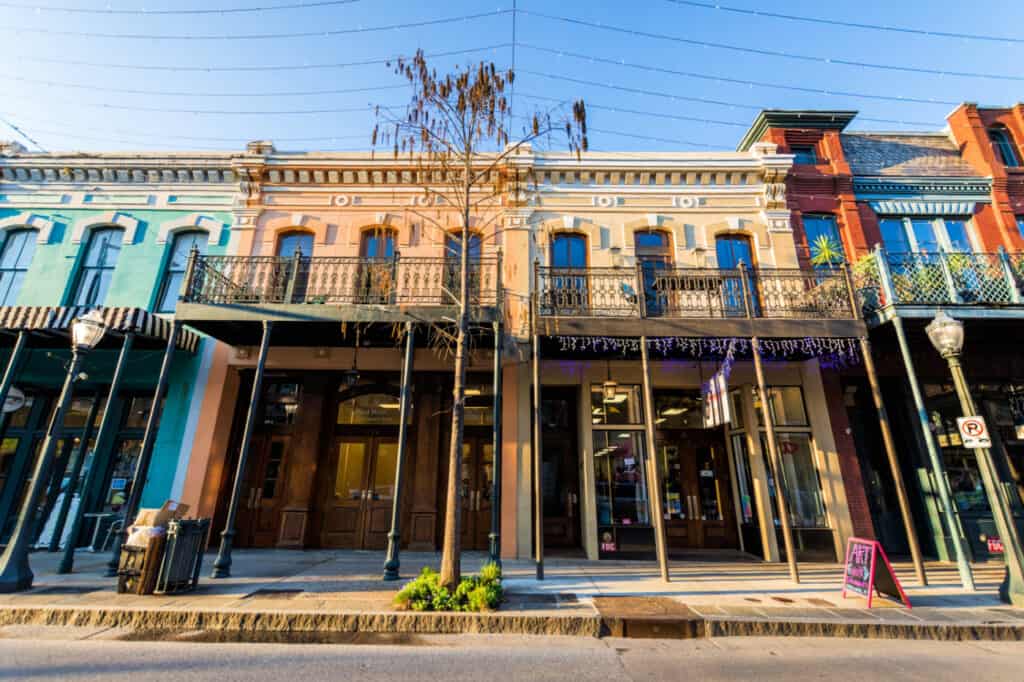 What I Love About Alabama
Let's start out by breaking down what it is you need to know about Alabama, and what it has to offer.
I touched on the fact that Alabama is most well-known for its role in history, but that feels a bit blasé to brush over.
The state is home to the most notable, and important, events of the Civil Rights era. From Rosa Parks refusing to give up her seat to the work of figures like Martin Luther King Junior and Revered T.Y. Rogers, Alabama truly was at the forefront of it all.
Getting to see that history up-close, in museums, at the state house, and among the monuments of the state, is quite a moving experience.
If, like me, you enjoy a mixture of learning and exploring on your travels, there are plenty of ways to make sure that you get the most well-balanced visit to Alabama.
On top of the history that you can brush up against, the U.S. Space and Rocket Center is just one of many places you can go to learn more about science and aerospace. And Alabama has parks, beaches, great hiking, interactive museums, and a great mixture of large cities and small, charming towns.
In this post, I'll talk about my favorite things to do in Alabama, based on my time living there.
Since there are readers from all over, I want to note that I'll be listing any prices in USD, to match the currency used in the States.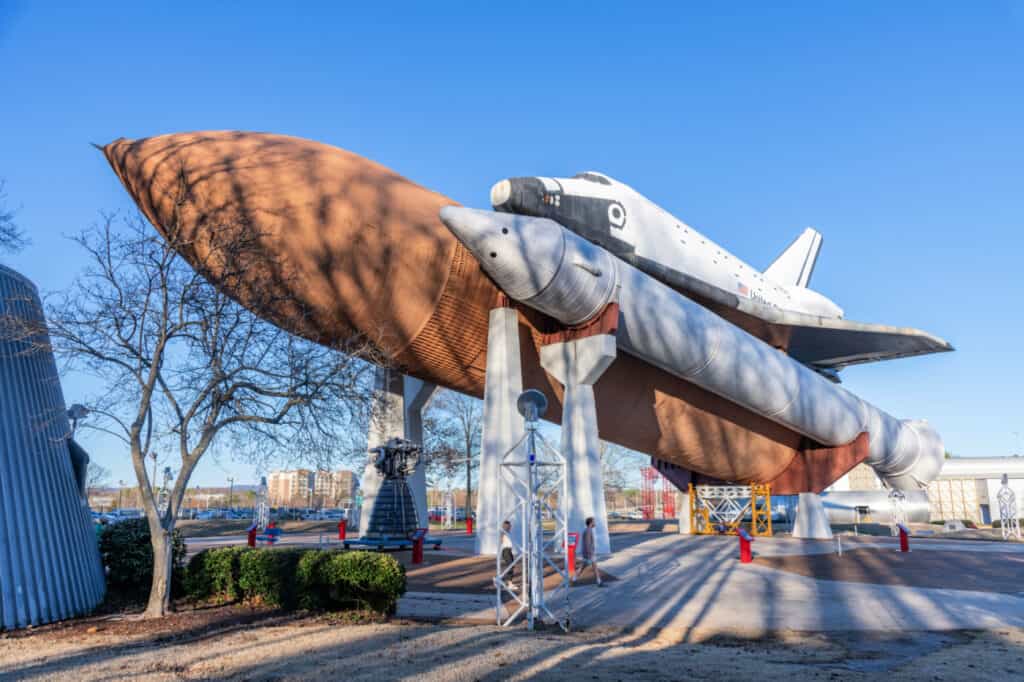 U.S. Space and Rocket Center
I can't talk about Alabama without mentioning the U.S. Space and Rocket Center.
In fact, anytime I drove down to Alabama from up North, I passed this site and saw it as a sort of 'welcome back to Alabama.'
The center is located in the north part of the state, near Huntsville, and is quite easy to pass as you take the highway further down to Birmingham, Tuscaloosa, or even further south.
The Center, known as USSRC, is the official visitor center for NASA's Marshall Space Flight Center, as well as a Smithsonian Affiliate.
The USSRC's collections of rockets and space memorabilia is one of the largest in the world. You can tour the museum in group visits, and it is a great stop for kids, adults, and families to enjoy. There truly is something for everyone to enjoy here.
Not only can you explore the museum portion, but there are also things like a flight simulator to give you an idea of what it feels like to be the one controlling an aircraft.
Daytime shows take place at the INTUITIVE® planetarium, which cannot be compared to another location in the entire Southeast of the country. Shows aren't the end of it, either. You can attend a Cocktails and Cosmos event, enjoying a specialty drink while being a part of an exciting schedule of programming throughout the night.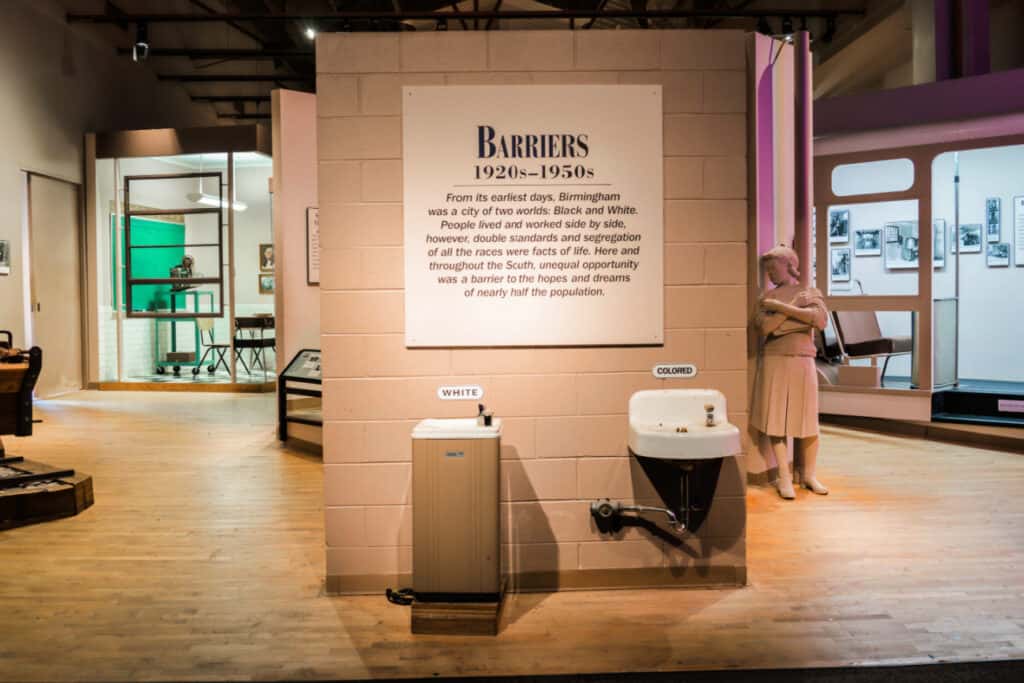 Birmingham Civil Rights Institute
If you are heading down to the Birmingham area, the BRCI, Birmingham Civil Rights Institute, is a great stop.
Connected to the Birmingham Civil Rights National Monument, which is an important collection of sites tied to the Civil Rights Movement.
You'll be able to do everything from examining a replica of a Freedom Riders bus to experiencing a version of a segregated city as it would have been in the 1950s.
I want to mention that this experience was an incredibly insightful one, and you should plan to go into it ready to learn, and to feel some strong emotions as you connect to the intense past of the state and its people.
The museum holds the jail cell door (yes, the real one) behind which MLK Jr. wrote the famous 'Letter From Birmingham Jail', among other memorabilia, and reminders of that time in our not-so-distant history.
I found it so interesting to see how many documents were at the museum, but also that there are nearly 500 oral history recordings that tie into the Civil Rights era.
Depending on when you visit, you'll also likely see one of the traveling exhibitions, or might even get to attend an annual celebration during Black History Month or Martin Luther King Jr. Day.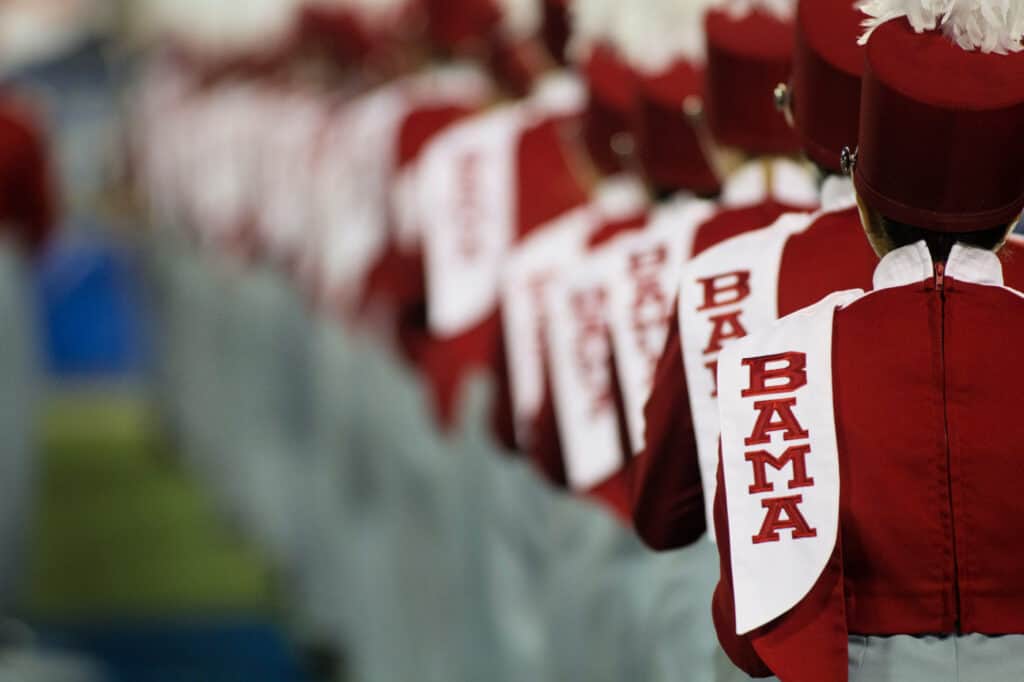 Hit Up a Crimson Tide Football Game in Tuscaloosa
Fun fact: Bryant Denny Stadium is an Alabama institution like no other. If you're lucky enough to be visiting the state during the fall, you'd better hope it's during a home game — and grab your tickets right away.
Something about being packed into the stadium amongst throngs of Crimson Tide fans just thrills me. That electric energy will surge through you, then leave you singing Dixieland Delight in your head. Trust me: it happens to the best of us.
If you're keen to hang with the locals, tailgate on the University of Alabama's quad, then cheer on the team to their inevitable victory. (Not to be overzealous or anything, but this team has quite the track record!)
When the game is over, I personally recommend heading straight to Dreamland Barbecue for some authentic, famous, home-style grilling. It's an institution here in Tuscaloosa, often praised for having the best Southern food in town. And that's really saying something.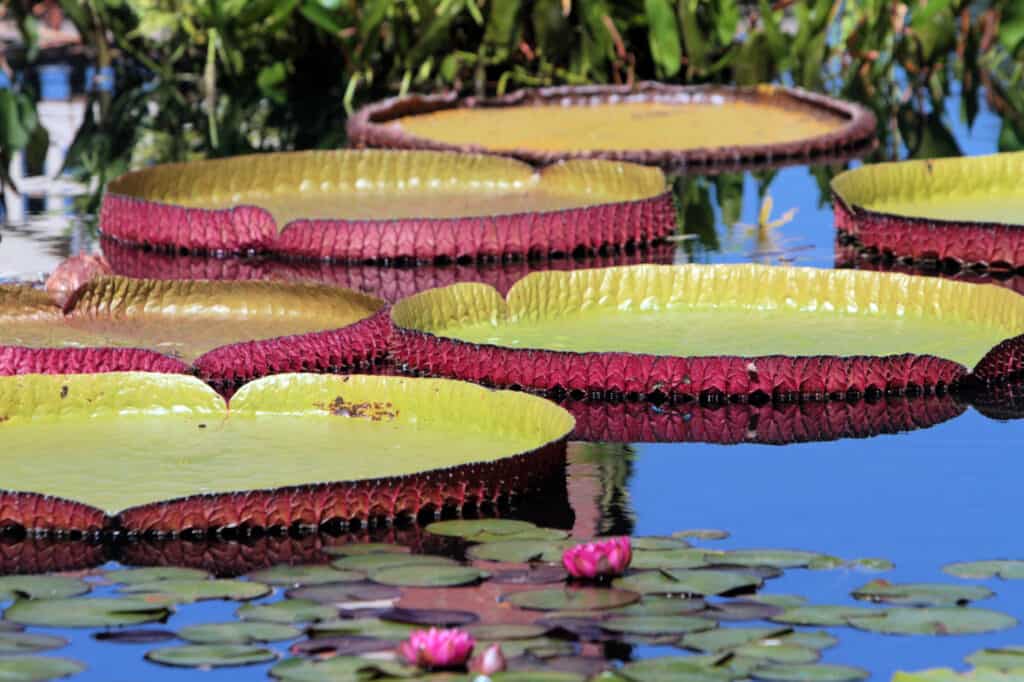 Huntsville Botanical Garden
Now if there's one thing you need to know about me, it's that I love my botanical gardens. No matter which continent I'm on or how intense my hayfever may be, I'll fight through it all in order to see some beautiful plants. What can I say? I can't get enough of being outside in nature.
And Huntsville? It's home to one of my favorite botanical gardens on the planet. First opened back in 1988, I've been delighted to watch as these gardens have grown and developed into something truly great. Yes, if you're going to be spending time in Huntsville, this is a must-see stop.
(And just a quick note that if you're planning on visiting the U.S. Space and Rocket Center, the botanical gardens make for a brilliant add-on; they're both in the same area!)
The botanical garden calls itself the 'community garden' and operates under that ethos of being a responsible member of their community. You'll get to hear about the leadership roles that they have taken on environmental issues, including sustainability, while exploring the gardens themselves.
A great activity for the whole family, these gardens are well-maintained, accessible, and have much to offer in the way of guides and staff that are eager to communicate and answer any questions.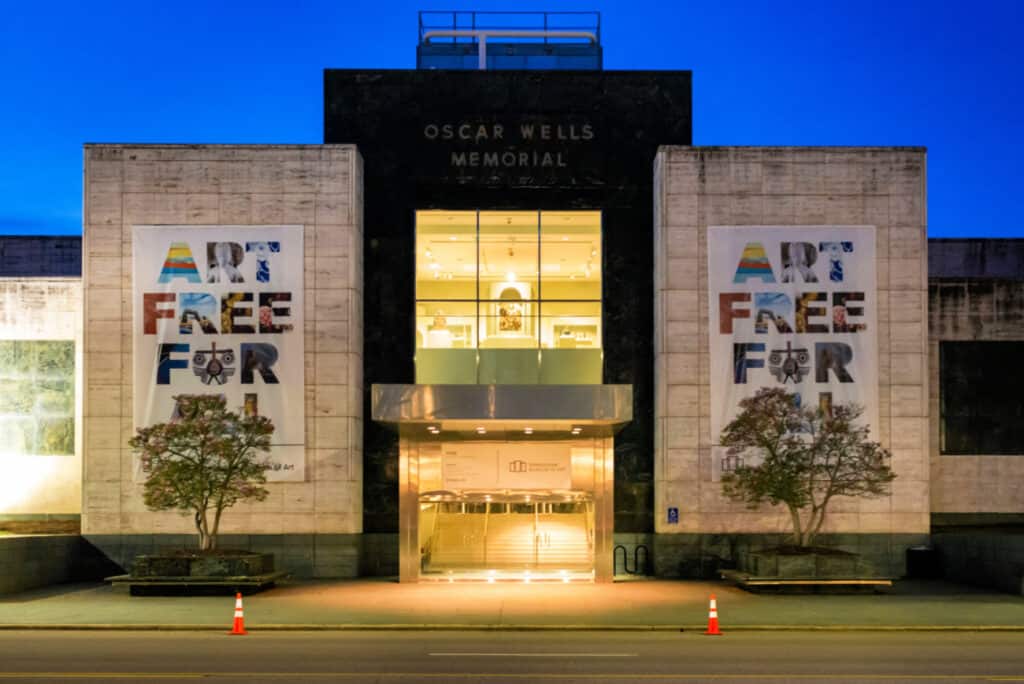 Birmingham Museum of Art
This art museum, located in the heart of beautiful Birmingham — the state's largest city — is regarded as one of the best museums in this region of the United States, and is well worth spending some time there.
Founded in 1951, the building is a three-story structure complete with a sculpture garden located outside.
The Birmingham Museum of Art is home to a diverse collection of paintings, well over 25,000 of them, sculpture work, prints, drawings, and even decorative arts spanning from ancient to contemporary times. Regardless of the style, or period, you are drawn to, it is easy to find work that you can enjoy browsing here.
The art also spans across cultures, from African to Asian, European to Pre-Columbian, and American art, in both modern and Native styles.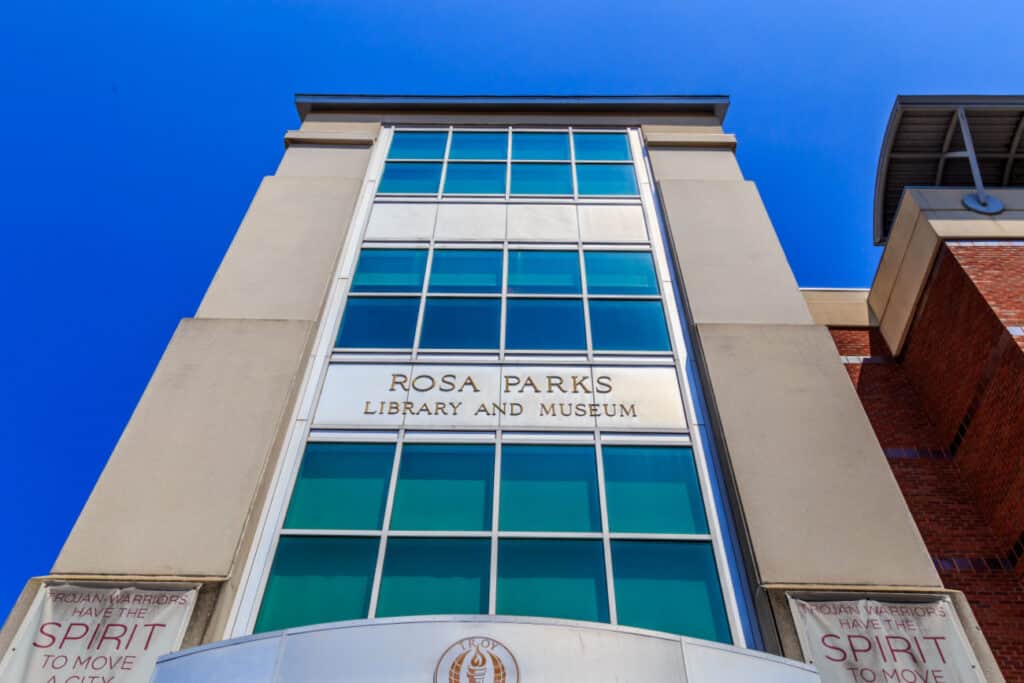 Rosa Parks Library and Museum
Rosa Parks is a prominent part of not only Alabama history, but the entire Civil Rights Movement and the way that the United States now operates.
1950's Montgomery was certainly a different place, and when Rosa Parks refused to give up her seat, a story that most people are quite familiar with, it sparked something that helped to catalyze the movement that we now look back on.
There are historic markers where she was arrested for refusing to give her seat up to that white man, as was custom at the time, and the museum itself focuses on Parks' story, as well as how it fit into the rest of the movement.
An active memorial to Rosa Parks and the following Montgomery Bus Boycott, this museum helps give us some insight into the period that brought about racial integration of transportation, and turned the international eye to what the Civil Rights Movement was doing.
You can see the original fingerprinted arrest record of Mrs. Parks, a reconstructed 1950's Montgomery city bus, court documents, original works of art, among other artifacts.
The museum hosts cultural events, educational programs, and a rotating cycle of temporary exhibits to give visitors a clear and dynamic view of this period of history.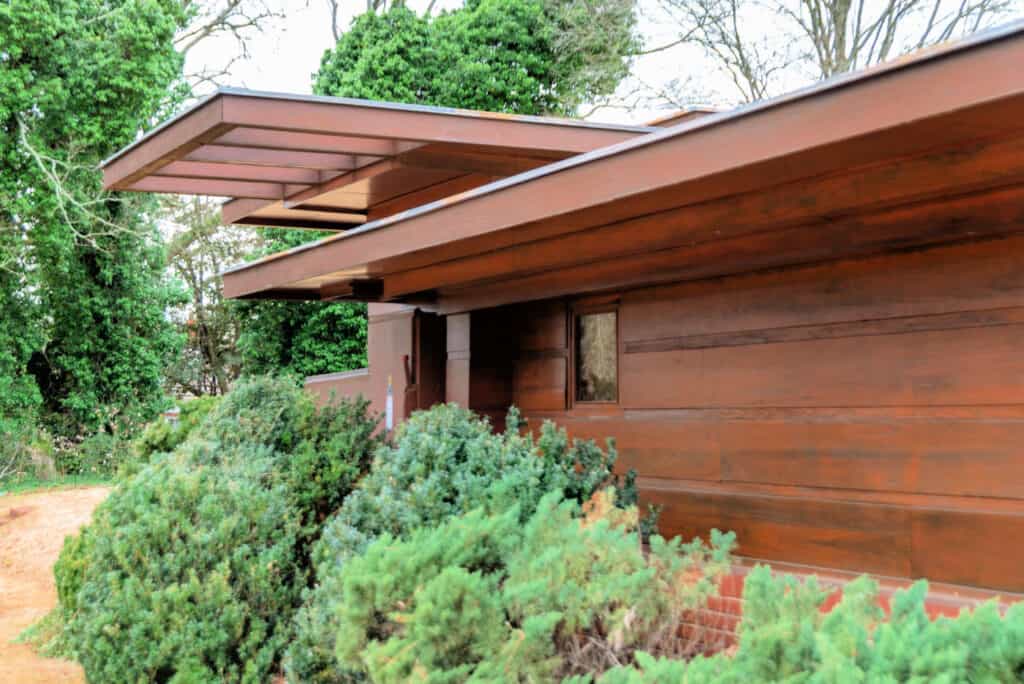 Frank Lloyd Wright's Rosenbaum House
The famed architect, Frank Lloyd Wright, just so happens to have a house in Alabama.
Back in the 1930s, Wright built 4 buildings that are often regarded as beautiful beyond measure, in styles that have not since been matched. The Rosembaum house is one of the 4, along with Fallingwater, which is perhaps the most famous of the Wright buildings. Rosenbaum House stands as one of the purest examples of Usonian architecture.
Hold on, what on earth is Usonian architecture, you might be asking?
Well, back in the 30's, when Wright was constructing his buildings, the Great Depression was devastating millions across the world, including the majority of Americans.
The Usonian prototype was created by Frank Lloyd Wright to address the need for affordable homes for the middle-class families, in a way that would redefine how living spaces were seen.
The idea was that the homes could be tailor-made to his clients, and that their individual needs could be fulfilled while the home stood in a functional, affordable way. Really, the biggest draw to this concept was the idea of organic architecture that it encompassed, so that it appeared as the buildings were coming out of the ground and allowed families the option to start small and add on to the space as needed.
You'll learn all about Wright's architecture and ideas at your visit, so I'll leave you with that small introduction, for now.
The visit won't take up your whole day, but you could very well spend a few hours exploring and learning about the area.
U.S. Veteran's Memorial Museum
Add another museum to your tour of the state, while you're at it. The Alabama Center of Military History operates this museum, which promotes and educates about the accomplishments of the military.
The biggest focus is on World War I and the surrounding conflicts, allowing survivors and their families to reminisce and connect over their personal experiences. It's also a great way to learn and reflect about the past, and can serve as a good educational stop if you're looking to dive deeper.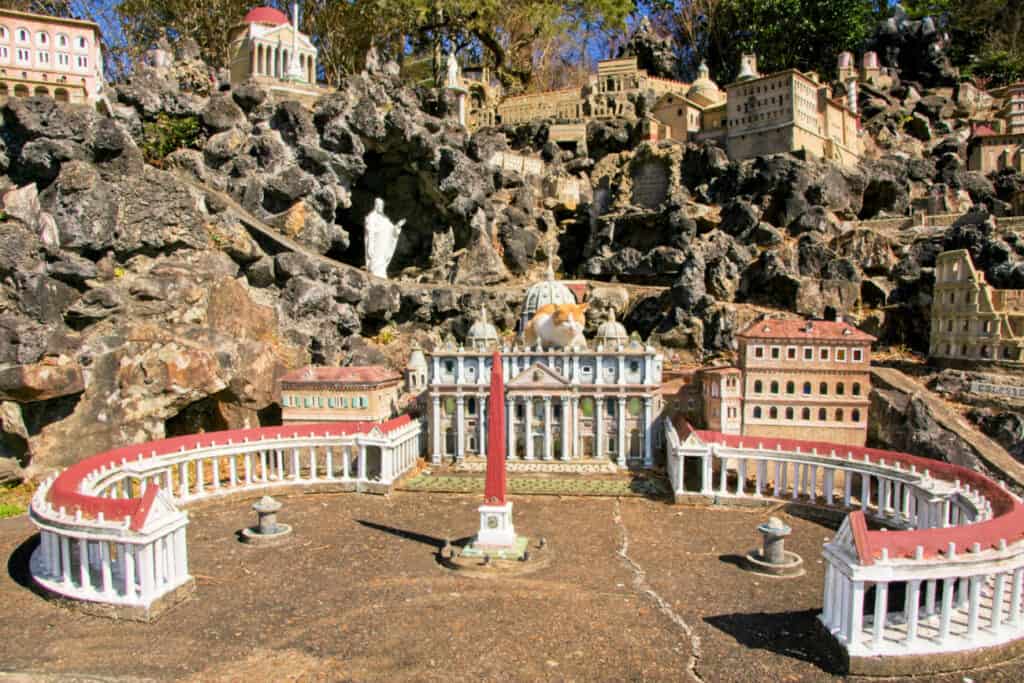 Ave Maria Grotto
The Ave Maria Grotto is a unique and whimsical creation from the hands of a Benedictine monk, Brother Joseph Zoettl, OSB. It was a labor of love, and the Cullman area is lucky to have such a unique draw to it.
It is clear to see the Bavarian influences, as the monk was of German heritage, and ended up in Alabama in order to pursue a life in the state's only Benedictine Abbey.
The Ave Maria Grotto is the greatest legacy of this little abbey, and its depictions of famous parts of the world in miniature has drawn visitors from all over the country. I can't recommend this enough, it reminded me of a Christmas village that many people display around the holidays, but in stone. The detail is incredible and this is an eclectic and awe-inspiring representation of places like St. Peter's Basilica and Montserrat.
McWane Science Center
The mission of McWane Science Center's is to 'spark wonder and curiosity about our world through hand-son science.' Millions of visitors come to the center each year, and you'll find that the interactive experience is well worth the visit.
You'll find permanent exhibits like the Itty Bitty Magic City, Alabama Dinosaurs, Science on a Sphere, World of Water Aquarium, and so many more. There are also rotating, temporary, exhibits to explore. Who knows what you will find when you visit!
Hands on engagement is the most important pillar of the McWane Science Center, making it a fun way to spend a rainy afternoon or to take a break from exploring outside.
Stay at the Grand Bohemian Hotel in Mountain Brook
Hit the Birmingham Zoo and the botanical gardens during the day, and then check into the Grand Bohemian Hotel in Mountain Brook, nearby.
This luxurious property has richly decorated interiors with bold artwork and fun patterns that add a nice touch to the beautiful rooms.
Take a day to spend at the spa, before laying out at their swimming pool, and finishing off with a delicious dinner at the rooftop restaurant.
If you have some extra time, the Grand Bohemian also boasts an art gallery and cooking school. So, there is truly something for everyone!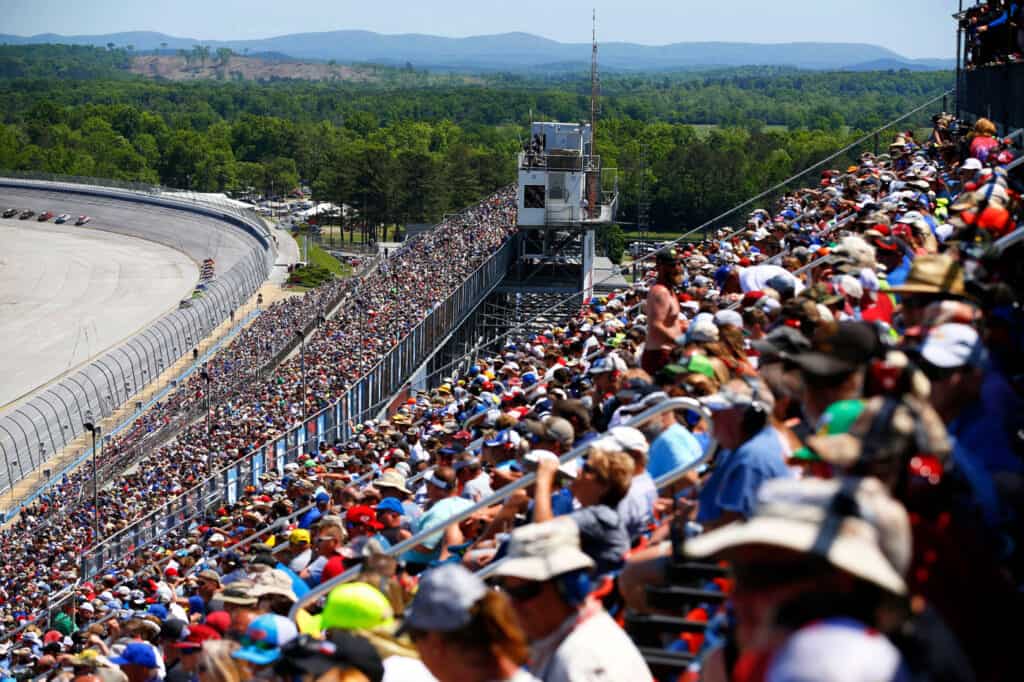 Talladega Superspeedway
If you have any interest at all in NASCAR, even if you don't, the Talladega Superspeedway is a must-see.
The longest NASCAR oval, the superspeedway spans for 2.66 miles. The next largest speedway, the Daytona International Speedway, is about 2.5 miles long.
At times, you might even see the Talladega Superspeedway at its full capacity of 175,000 spectators. Talk about a crowd!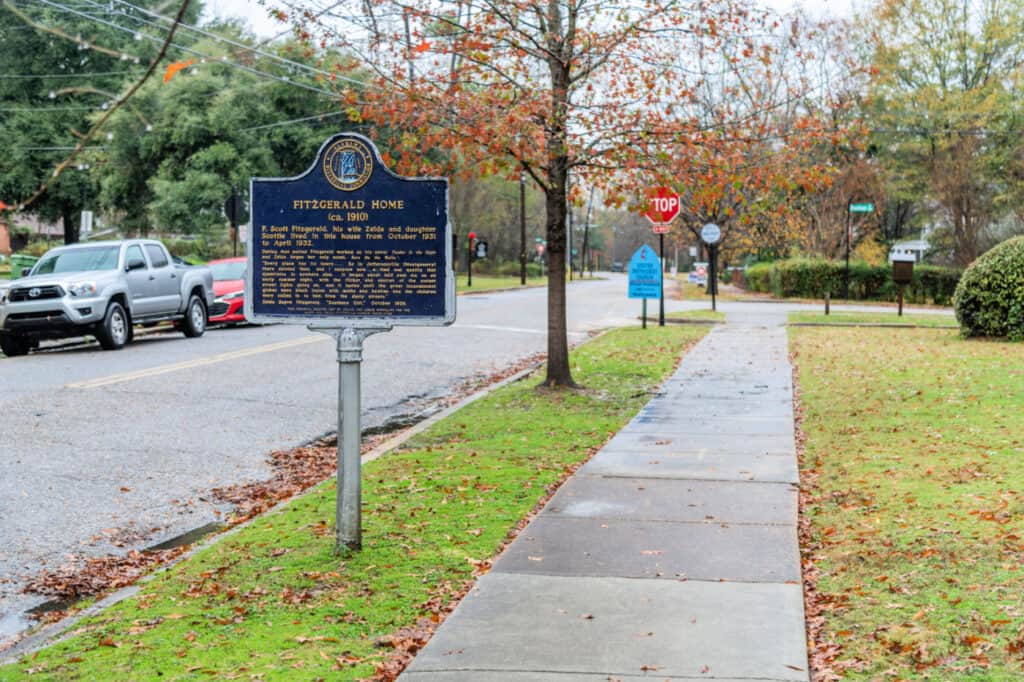 The Scott and Zelda Fitzgerald Museum
We've got another museum for you, but this one is different than the others.
Located in historic Old Cloverdale, a neighborhood in Montgomery, it is the only museum in the world that is dedicated to teaching people about the lives and legacies of F. Scott and Zelda Fitzgerald. The authors of Save Me The Waltz and Tender Is The Night lived here during 1931 and 1932, as they worked on their novels.
General admission is $5 a person, though you'll want to call ahead to best accommodate any large groups. You can stop by between 10 am and 3 pm from Thursday through Sunday. If you wish to come on a Wednesday, you'll need to make an appointment.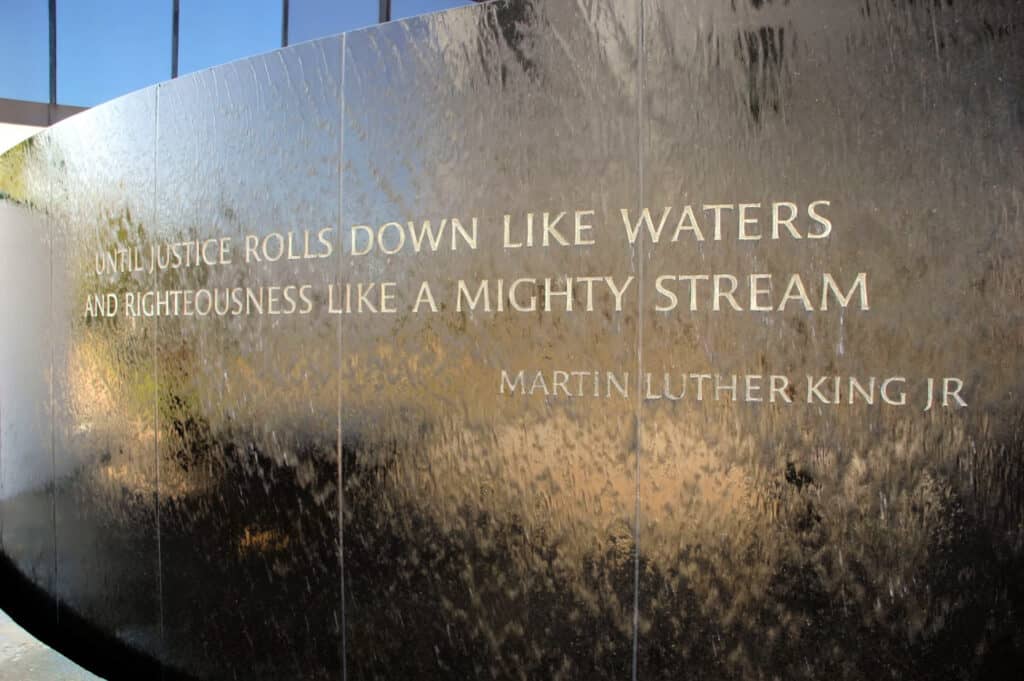 Civil Rights Memorial Center in Montgomery
The city of Montgomery is known as the birthplace of the Civil Rights movement, and the Civil Rights Memorial Center is a project created by the Southern Poverty Law Center that is worth exploring.
This is one of the premiere civil rights centers in Alabama and honors the martyrs and champions of the movement. Visitors can spend hours learning about the complexities of the movement, and you'll find yourself inspired to continue fighting for equality.
One of my favorite experiences in Alabama, the SPLC does and amazing job at portraying the movement and spreading awareness about the effects in current day Alabama. It is located just around the corner of the historic church that MLK preached at. This truly is in the heart of the state's capital and you can feel the history around you at this site.
The memorial was dedicated in 1989 and is inspired by the famous "I Have a Dream" speech. The memorial is a circular table made of black granite, with water emerging from the center and major events of the civil rights movement are chronicled, along with names of 40 people that lost their lives during the movement.
Take some time to sit at this spot, and reflect on the history of a state that is both beautifully complex and was at the center of monumental change. The memorial is in an open plaza that is accessible 24 hours a day, every day of the week.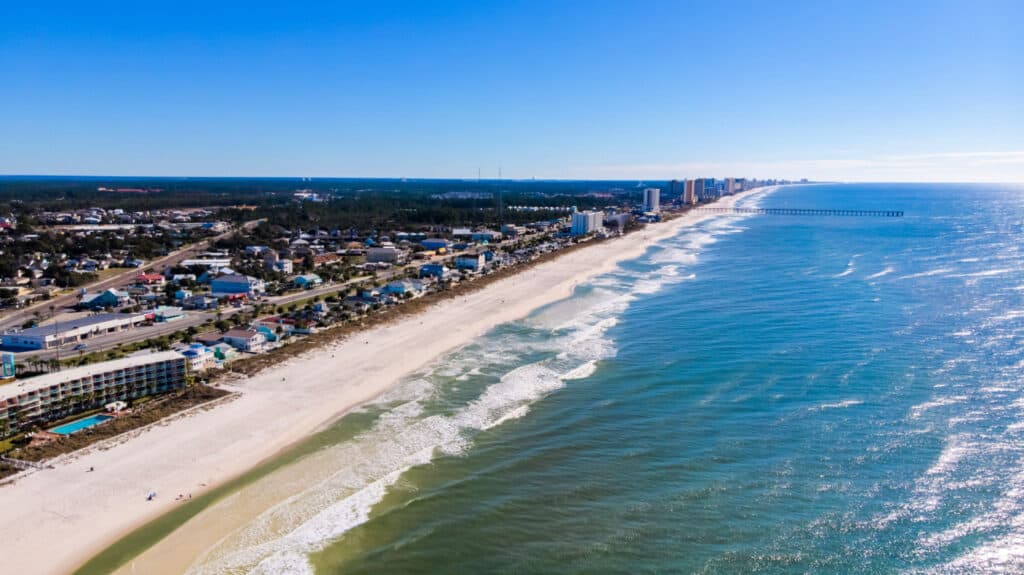 Hit the Beach at Gulf Shores
Gulf shores has it all, beaches, bars, volleyball nets, great restaurants, and good company!
This is the perfect way to get more of a classic 'vacation-style' element during your visit to Alabama. You can head down highway 59 until it dead ends into the Gulf, and enjoy time relaxing by the water.
There is ample parking that you can pay a small fee for, to make sure that you have all-day parking that is nice and close to the beach.
You haven't truly been to Alabama without hitting Gulf shores. All the locals go here, and it is a hot spot for everyone from families to college kids, couples and even individuals wanting to spend some time unwinding in a beautiful area.
Lake Nicol
Speaking of the water, there is another wonderful spot just near Tuscaloosa. So, if you have a few days before or after coming into town for a gameday, you can head to Lake Nicol for some cliff jumping, hiking, or simply to sit in the sun with some friends.
The area is so well-maintained, which is such a draw for all of the students and Tuscaloosa natives, but visitors are always welcome. Not only is the area beautiful, but it is also quite accessible and is best visited early or later in the day, when traffic is a bit lighter.
Paul W. Bryant Museum
You can, of course, experience the heart of Alabama football at the Bryant Denny stadium in Tuscaloosa, but there is a museum that can bolster your knowledge even more!
The Paul W. Bryant Museum was opened in the fall of 1988, and holds plenty of memorabilia and other artifacts that walk you through the long, exciting history of the Crimson Tide football team.
This museum is on the University of Alabama's campus, and is dedicated to sharing the love and history of the state's most famous football team.
It's also a cheap stop, at $5 for adults and just $3 for kids!
Alabama Aquarium at the Dauphin Island Sea Lab
You may be surprised to learn just how many science-based museums and centers there are around the state.
The Alabama Aquarium at the Dauphin Island Sea Lab used to be known as the Estuarium and is an exciting venue that is focused on highlighting the key habitats of coastal Alabama in an educational way.
You'll see the Mobile Tensaw River Delta, Mobile Bay, the Barrier Islands, and the Northern Gulf of Mexico highlighted upon visiting. Check out the 7,000-gallon stingray touch pool, the 10,000-square-foot exhibit hall, and the Living Marsh boardwalk.
The facility is home to no less than 31 aquariums, which adds up to 30,000 gallons and over 100 species of marine life.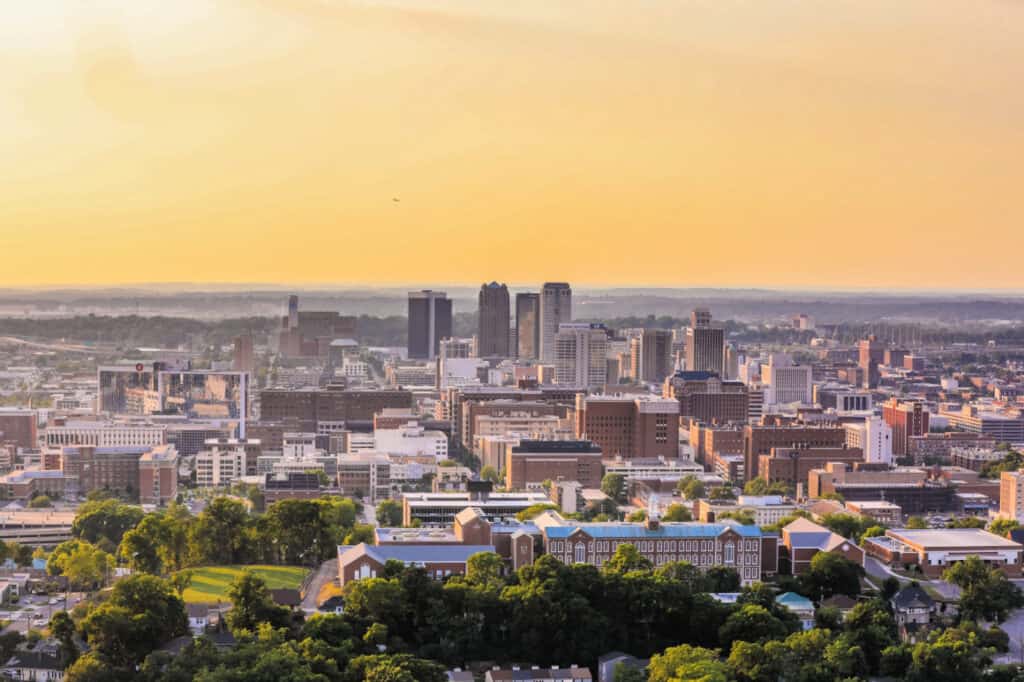 Vulcan Park and Museum
This park is home to the Vulcan statue- the world's largest cast iron statue, which stands at the top of Red Mountain. This statue is made of 100,000 pounds of iron, and appears to look over the entire city of Birmingham, at 56 feet tall.
The park and museum located at the site of the stature offer amazing views of the city, for everyone to enjoy. On top of that, the history museum is both comprehensive and interactive in the way that it tells the story of Birmingham, and the Vulcan statue itself.
Many private events take place here, but the park is public and gives everyone free rein to enjoy the area.
I'd recommend this as a first stop in the Birmingham area, because seeing a city from above, before you find yourself in the middle of it all, is an experience unlike any other.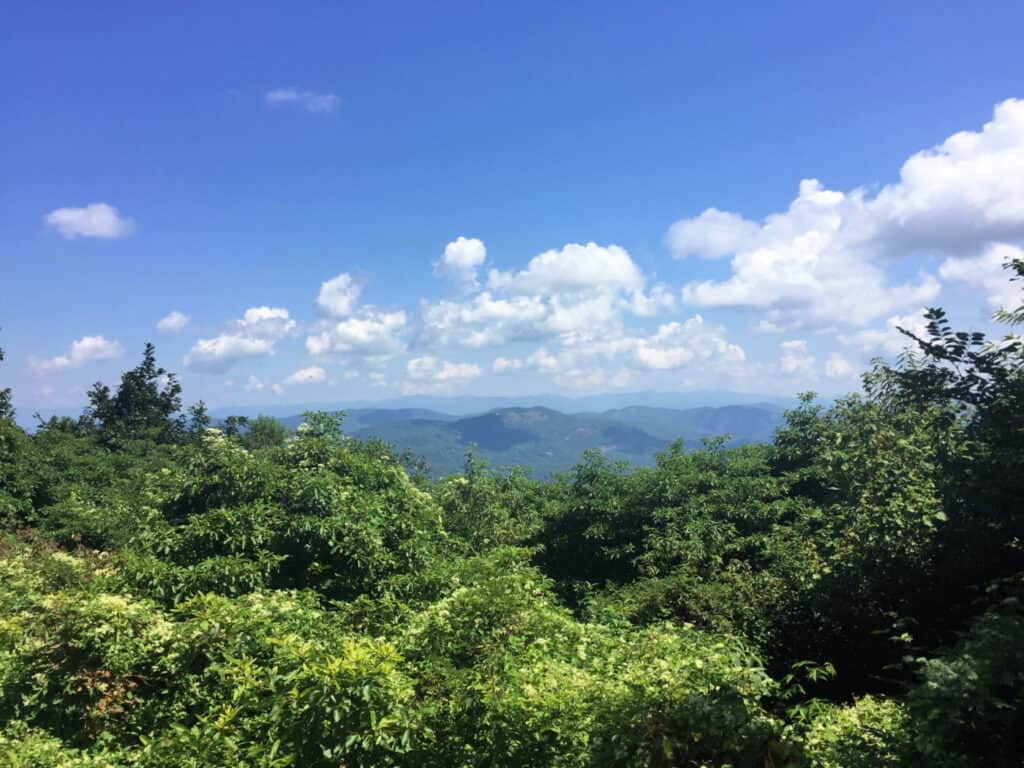 Monte Sano State Park
Speaking of parks, the Huntsville area also has some great outdoor spaces, like Monte Sano State Park which means the 'mountain of health.' Enjoy some fresh air, mineral springs, and amazing views. The lodge is great for functions, and you might find yourself attending an event hosted at the park.
Otherwise, you can stay at one of the 14 rustic cabins or enjoy one of 89 campsites if you're looking to stay amongst the beautiful nature that the park has. This is also a great way to make sure that you get to check out the unparalleled sunrises here!
Explore the 20 miles of trails to hike, and the other 14 miles of biking trails atop the mountain.
Prices vary based on the size of your group, the duration of your visit or stay in the park, and whether or not you have a state park pass, by chance.
Head to Opelika for Great Art and a Fun B&B
Hoping to experience more of that lowkey, quintessential Alabama that seems to be best found in smaller towns throughout the state? Opelika is the perfect choice!
Close enough to Tuscaloosa that you won't be tired from the drive, your first stop will be the Chirpwood Gallery.
This accidental art gallery originated as an Opelika picture frame worksop, and now combines innovation and art all in one.
I had the chance to visit a few years back and take a tour, and I can tell you that Scott Moody and his team work hard to create new, unique framing solutions, while providing a place to showcase local art.
They even sell coffee products, and proceeds go toward a group that the gallery has worked to volunteer with and support for years. Really, it's all in the name of good art and a good cause.
Once you've stopped for some food, you can head to Heritage House B&B, a delightful spot in downtown Opelika. They have beautiful period interiors, and the owners have put nice, warm touches throughout the entire space.
This bed and breakfast is quite romantic, but can also be a fun spot to enjoy your time with friends, or take yourself on a nice solo adventure.
Stay at Hotel Indigo in Tuscaloosa
If you're coming into town for a football game, or stopping by Tuscaloosa on your way to any of our other sights, you'll be in need of a good place to stay.
Make this an experience in its own regard, by staying at a luxe riverside property, complete with a rooftop bar that overlooks the water.
Hotel Indigo in Tuscaloosa's downtown offers up the perfect blend of great views and a central location. You'll be within easy walking distance from the Saturday morning farmers market at the Riverwalk and plenty of hot downtown restaurants and clubs. And when you're not out exploring, you can enjoy all of the amenities that the hotel has to offer.
The rooms are stylish and modern, and the hotel has a restaurant that rivals some of the amazing food that is located nearby. You can enjoy your evening at the rooftop terrace and bar before heading out to listen to some live music, or call it a night and enjoy a movie in your room.
Couples, families, individuals, and groups of friends all have great things to say about the hotel, and I can attest to the fact that it is one of Tuscaloosa's best.
Make sure to book way ahead, though, especially if you visit close to a gameday, or in case any other university-related activities are going on. Hotel prices soar, and booking too late can only make it worse, if rooms are even still available.
That's Alabama, In a Nutshell!
Hopefully this post has proven to you that Alabama truly is a great state to visit – and that it's underrated as hell. This is a place where you can tackle everything from hiking and park-wandering, to cheering at game days and wandering through incredible museums.
You won't want to miss out on the educational opportunities, either. The history of the state has so much value and it's important to stay in touch with such a critical fabric of Alabama. Its history is part of what adds so much to its value.