According to Travel and Leisure magazine, Los Angeles is one of the top 25 places to travel in 2021, and for good reason. Habitually perfect weather, miles of sandy beaches, and countless unique destinations, you could easily spend a lifetime exploring this marvellous city.
Having lived in Los Angeles for over twenty years, I've had the opportunity to take visiting friends and family members on some pretty epic fun-filled days around Los Angeles. And with so many attractions, it takes a local to know the best places to go, especially when you only have three days to see it all.
Los Angeles is well known for its perpetual sunshine; while this makes visiting the sights more pleasurable, keep in mind the summer months can get hot. The beaches and mountains are the coolest places to be in the summer, and the inland areas are usually hotter. The majority of the rain in Southern California occurs during the winter months.
My greatest recommendation for visitors to Los Angeles is to rent a car. Since the areas and attractions are so spread out, dealing with public transportation will use up precious exploration time and most likely lead to your losing your mind. This itinerary on how to spend three days in Los Angeles is jam-packed with attractions, adventures, and iconic Los Angeles landmarks.
You're going to have a fantastic time.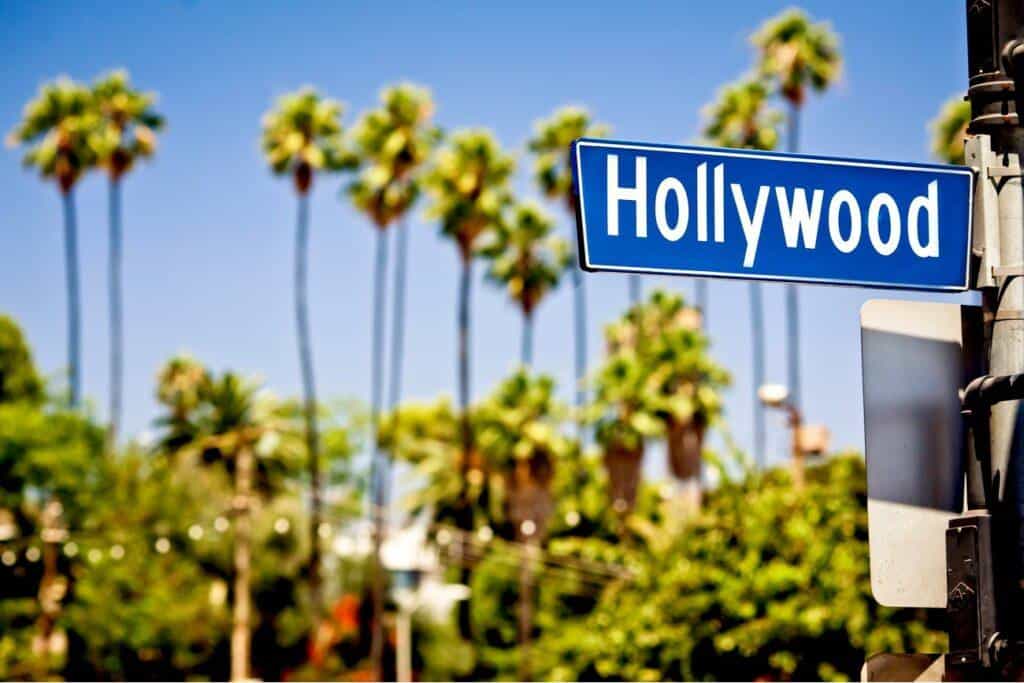 Day One: Hollywood, Burbank, and Glendale
Day one is centered in the Hollywood, Burbank, and Glendale areas. Today's itinerary includes the well-known Hollywood Walk of Fame, Universal Studios, and an opportunity to visit the beautiful Griffith Park and the Griffith observatory. If you still have energy to burn after that, I've got a great restaurant and comedy club recommendation for you.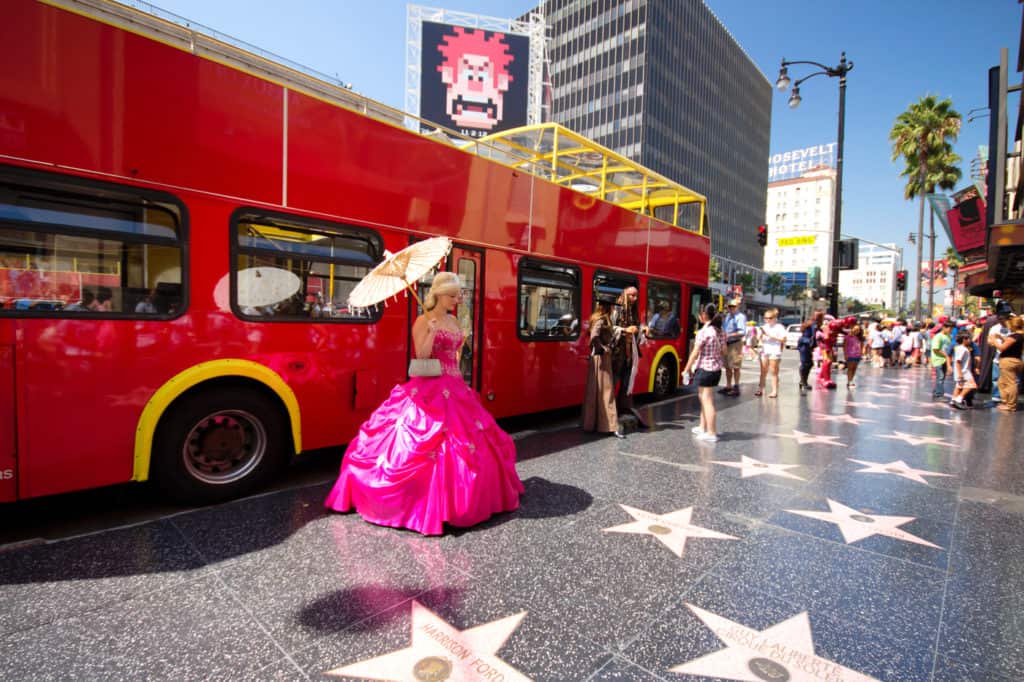 First Up: the Hollywood Walk of Fame
This iconic Hollywood landmark is best visited first thing in the morning since parking can sometimes be a bit of a hassle. It's free to visit and open 24/7 so you need not worry about operating hours. The Hollywood Walk of Fame is located at Hollywood Blvd and Vine Street in Los Angeles.
This infamous sidewalk is host to more than 2500 brass stars, each honoring both current movie stars and legends of old.
The stars line both sides of the sidewalk for 15 blocks along Hollywood Boulevard. It's fun to walk the streets for a while and try and remember some of the shows or movies each star was in.
Even musicians like Elton John and Christina Aguilera are honored with a star in their name. Keep your eyes peeling, too: occasionally there'll be a ceremony taking place on the streets, where an actor or musician is presented with their very own brass star. If you time your visit well, you might end up catching a glimpse of them.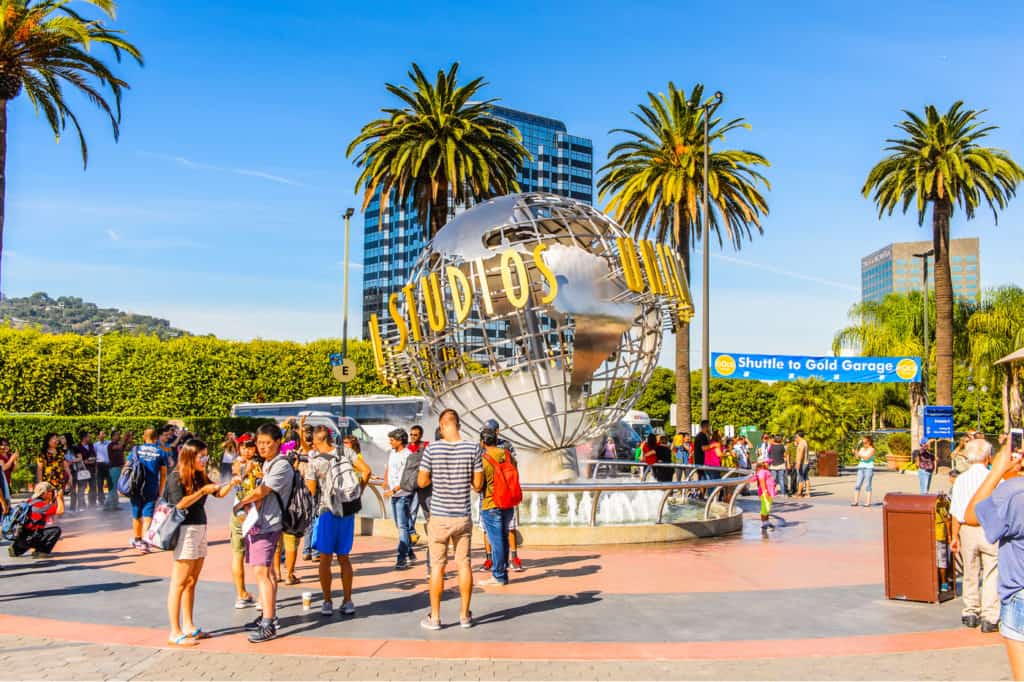 Universal Studios
You can't visit Los Angeles and not go to Universal Studios. This fun-filled theme park has rides, dining, and shopping, along with entertainment and special events. In fact, you could probably spend your three days entirely within the gates of the park!
Some of the best rides include The Secret Life of Pets and Harry Potter and the Forbidden Journey. Universal Studios has spectacular special events on a revolving basis, especially around Halloween and the holidays. It's a good idea to get tickets ahead of time, especially for any special events that coincide with your trip.
Universal CityWalk is in the same complex but it's an entirely different bucket of fun. From shopping and restaurants to movie theatres and a bowling alley, there's plenty of options for the entire family.
Universal Studios is located at 100 Universal City PLZ, Los Angeles: you'll know you're there when you see the giant Minion rising into the sky.
Universal Studios is open 9 am-8 pm Monday Through Friday and 9 am-8 pm on the weekends.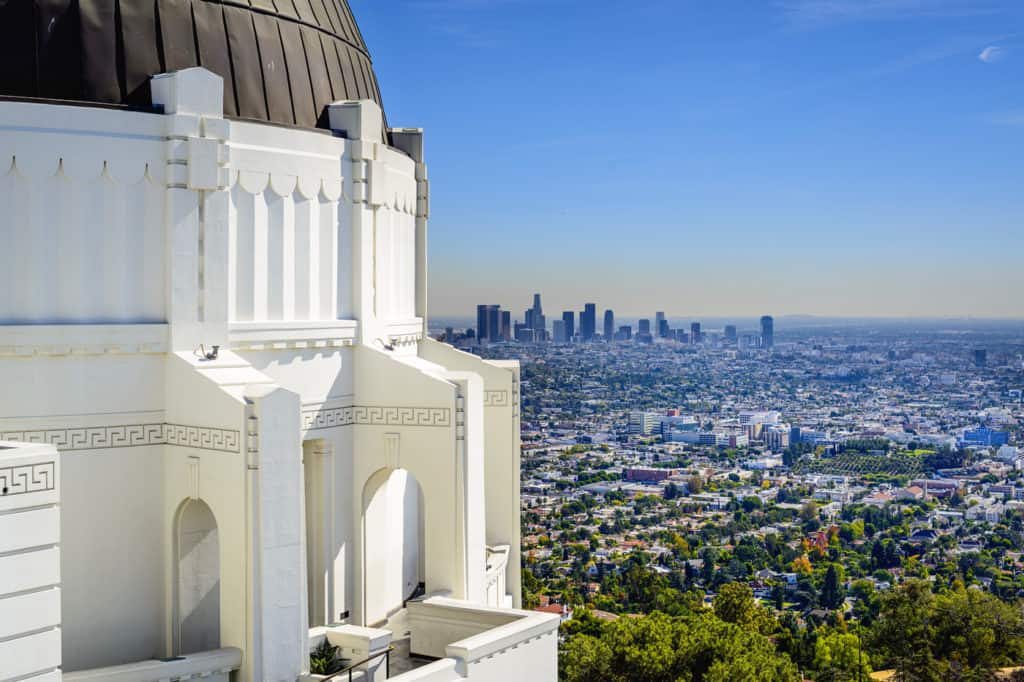 Griffith Park
A short distance from Universal Studios, you'll find Griffith Park. Griffith Park is Los Angeles's favorite outdoor playground. From bike rentals to hiking and horseback riding, this park has over 4,201 acres to explore.
Attractions include caves, hiking trails, a merry-go-round, kids train, swimming, playground, golfing, the Greek Theatre, and the L.A. Zoo. There are also plenty of tables and grassy areas to have a picnic too if you'd like.
The Griffith Observatory is also located at Griffith Park. If you happen to be in the park during their operating hours, it's worth checking out. There are various shows and ongoing exhibits, but the best part is each evening, when free telescopes set up on the roof and lawn for the public to use.
Flappers Comedy Club and Restaurant
If you have any energy left after Griffith Park, there's a good chance you're up for a bite to eat and a good laugh. Swing by Flappers Comedy Club and Restaurant located 102 E Magnolia Blvd, Burbank, CA.
Flappers Comedy Club is a great place to relax and have some food. The menu boasts a variety of appetizers, salads, sandwiches, pizzas, and entrees. Cocktails are also served and there's such a great vibe in this place: there's nothing like a good meal and a good laugh.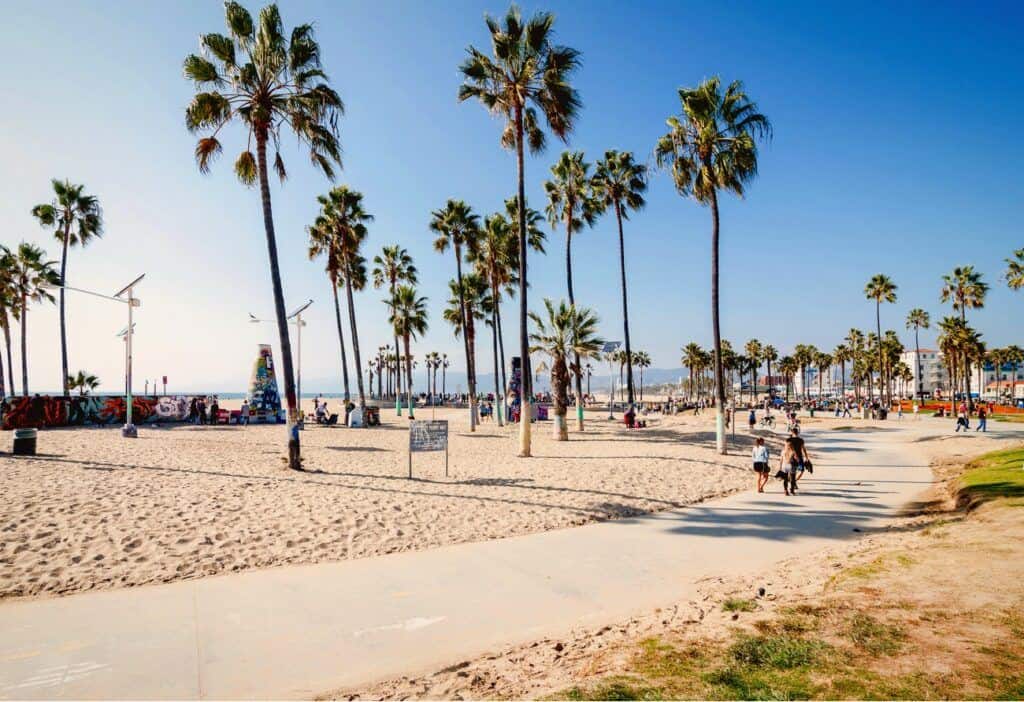 Day Two: The Pacific Ocean
Day two takes you to the Pacific Ocean for a day of fun and adventure. From Marina Del Rey to Malibu, this beach day compresses a lot of what Los Angeles has to offer in a short amount of time. Start your day kayaking or paddle boarding and end it with an ocean sunset: today's itinerary hugs the shoreline and shows you my favorite parts of the city.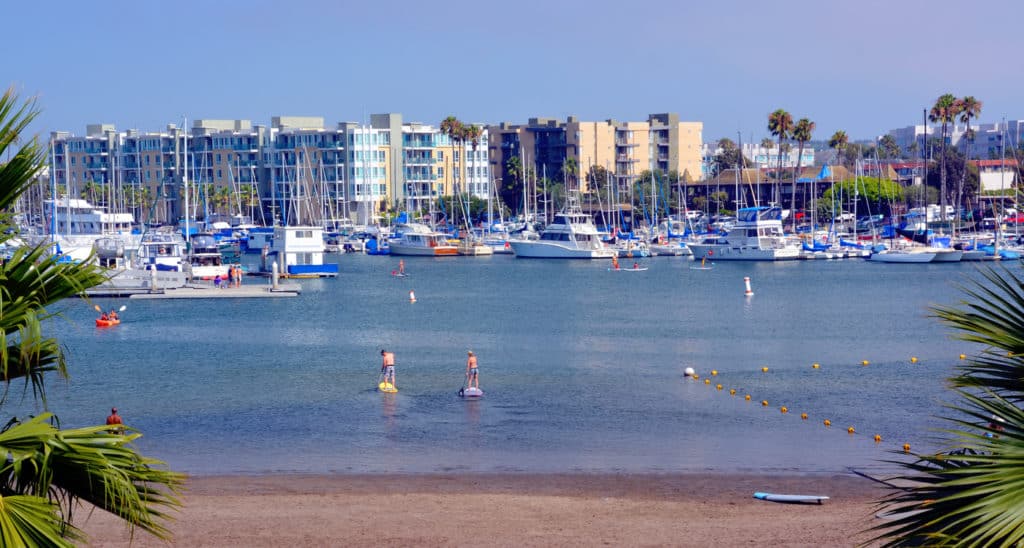 Paddleboarding or Kayaking in Marina Del Rey
Marina Del Rey is the perfect place to start your day. When it comes to kayaking and paddleboarding, the morning is the best time to go. Usually, around noon the wind starts picking up, making it more difficult to paddle if there's a headwind.
There are plenty of kayak and paddleboard rental shops at Marina Del Rey, which is located south of Venice Beach. This is great for first-timers because you are in the marina and not out in the open ocean. Seals and sea lions can be spotted while paddling in Marina Del/Rey.
There's ample parking in the parking area, especially on weekdays. There are also some unique restaurants and shops in the area. The paddleboard and kayak rental shops are also clustered in this quaint marina.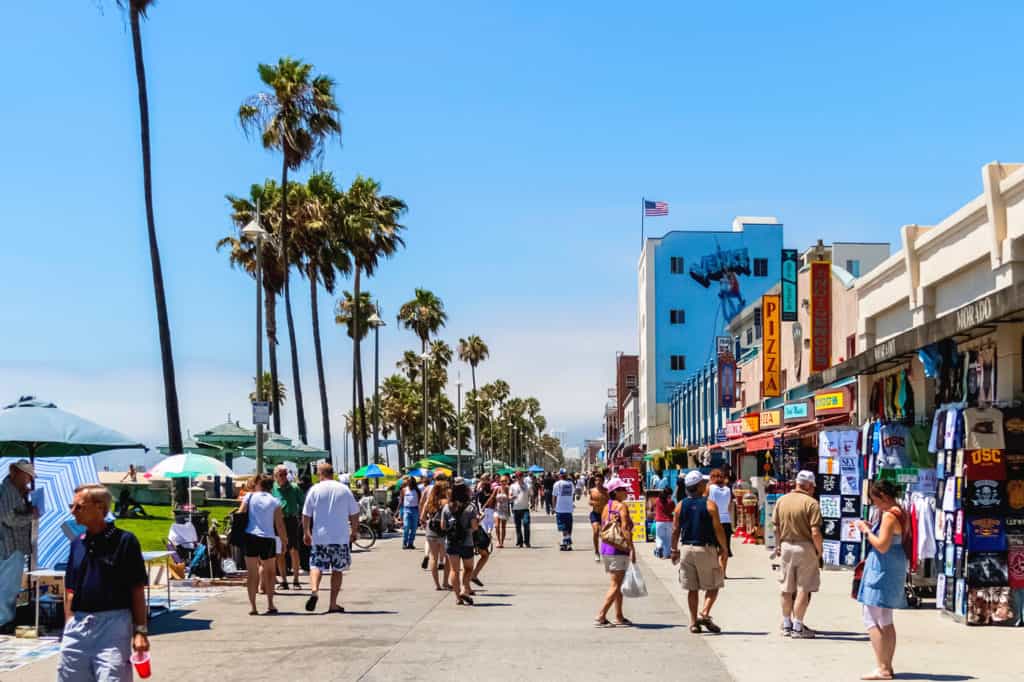 Explore Venice Boardwalk
Venice beach is right next to Marina Del Rey. If you haven't heard of Muscle Beach, it's time you checked it out! Venice Beach is an area like no other, with its store-lined boardwalk housing artists, musicians, and performers, it makes for one of the most unique experiences Los Angeles has to offer.
Venice beach hosts a skatepark, outdoor gym, souvenir shops, boutique shops, and of course the beach itself. There's always a buzz of energy at this place. Be sure to stroll by Muscle Beach, an outdoor gym for bodybuilders and weightlifters, just to see what's going on.
It's fun to walk along the boardwalk and check out the shops and watch the performers. There are also artists creating and selling one-of-a-kind pieces of artwork. Aside from the boardwalk and adjoining beach, there's also a path for walking, skating, and biking.
Venice Beach is located at 2100 Ocean Front, Venice, CA. There is paid and metered parking available close to the boardwalk, although you'll have to walk a bit if you want free parking.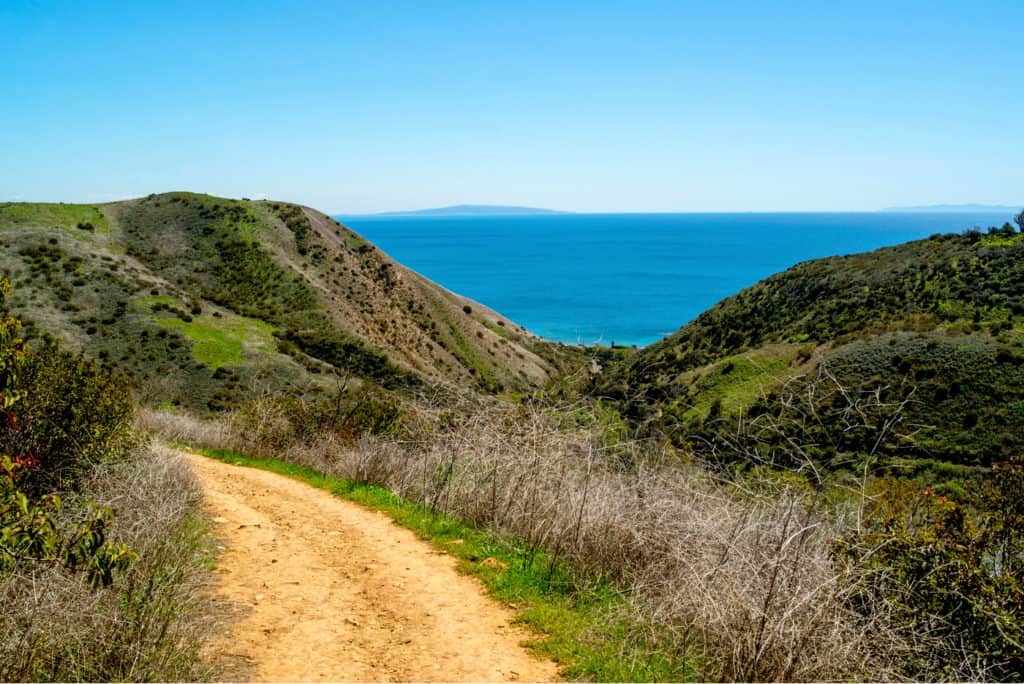 Scenic Malibu Hike to Solstice Canyon
Take the scenic Pacific Coast Highway north from Venice toward Malibu. The Solstice Canyon Trailhead is located off Corral Canyon Road in Malibu. This is a lovely drive with the Pacific Ocean on one side of the road and the Santa Monica Mountains on the other.
The Solstice Canyon Loop is an easy 3-mile walk on a well-maintained trail. The trail is flat and wide with little to no incline. Some parts of the trail are shaded while others are quite exposed.
This picturesque hike in the Santa Monica Mountains takes you to the remains of an old hunting cabin and a lovely waterfall. My favorite part about this hike is the hidden statue of The Virgin Mary nestled amongst some rocks near the river.
The parking area may fill up quickly since this is a popular hiking trail. There is additional parking on the side of the road but you may have to walk a little. Remember your water, hats, sunscreen, and leashes for your dogs. There are restrooms at the trailhead.
Refuel and Recharge at Moonshadows
By this time your belly might be growling so why not stop and get some food and refreshments at Moonshadows in Malibu. Moonshadows has a great menu serving brunch, lunch, dinner, and cocktails. They also have vegetarian options and a kids' menu.
Moonshadows is located at 20356 Pacific Coast Highway, Malibu, CA, and is right on the Pacific Ocean. In fact, the patio is perched right over the sea. It's really fun to come here and watch the ducks and seagulls play in the water while having a meal and a cocktail.
End Your Day With an Ocean Sunset
Depending on the time of year you visit, this juncture of your itinerary may be prime for catching a beautiful California sunset over the sparkling Pacific Ocean.
Geographically, it's likely you'll be heading south unless you are staying in Malibu or Ventura County, nonetheless, there is a myriad of places on the PCH to access the beach to catch the sunset.
As you travel back south on the Pacific Coast Highway, you'll see signs pointing right saying "coastal access." If you can find some parking, these little access points are good places to get to the beach.
Another option as you are traveling down the Pacific Coast Highway is to just find some parking on the side of the road and scramble down to the beach. You'll likely see surfers and other beachgoers milling around the popular access spots. Just be careful and watch out for traffic.
If the sun is about to go down and you still can't find the perfect beach, consider Will Rogers State Beach. There is a small parking fee but the beach is beautiful and less crowded than Santa Monica Beach.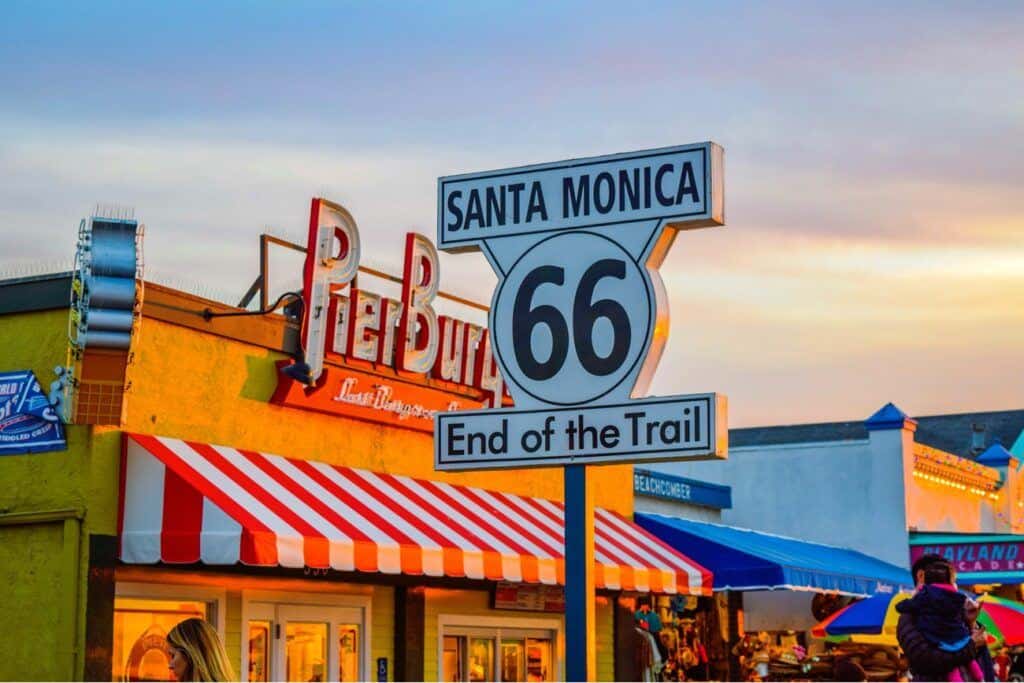 Day Three: Museum-Hopping to Santa Monica
The itinerary for day 3 includes a visit to some of Los Angeles County's most impressive museums and galleries. Next, you'll make a stop at the historic Santa Monica Pier and an authentic Mexican restaurant.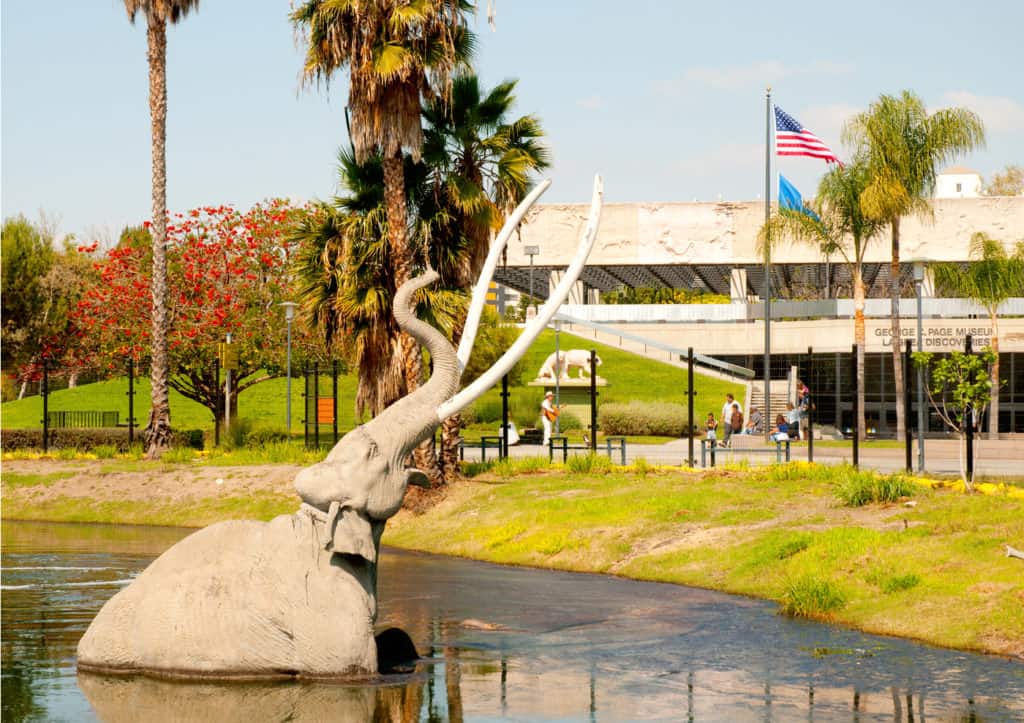 The La Brea Tar Pits
Start your morning in the ice age at the La Brea Tar Pits. These tar pits are the only active urban ice-age excavations in the world. Some of the fossils they have uncovered are dire wolves, saber-toothed cats, and mammoths.
The good news is, it's free to visit the park which has an incredible display of larger fossils found in the pits, there is a charge for the museum. There is a lovely walking path that takes you around the pits giving you a chance to see this incredible display of ice-age fossils.
The La Brea Tar Pits Museum is right there too, located at 5801 Wilshire Blvd, Los Angeles, the museum is definitely worth checking out. The museum has a fossil lab, excavation site and an ice-age encounters show. What I enjoy about this museum, is that they have movies like Titans of the Ice age in 3D which gives kids (and adults) an idea of what things were like during the ice age.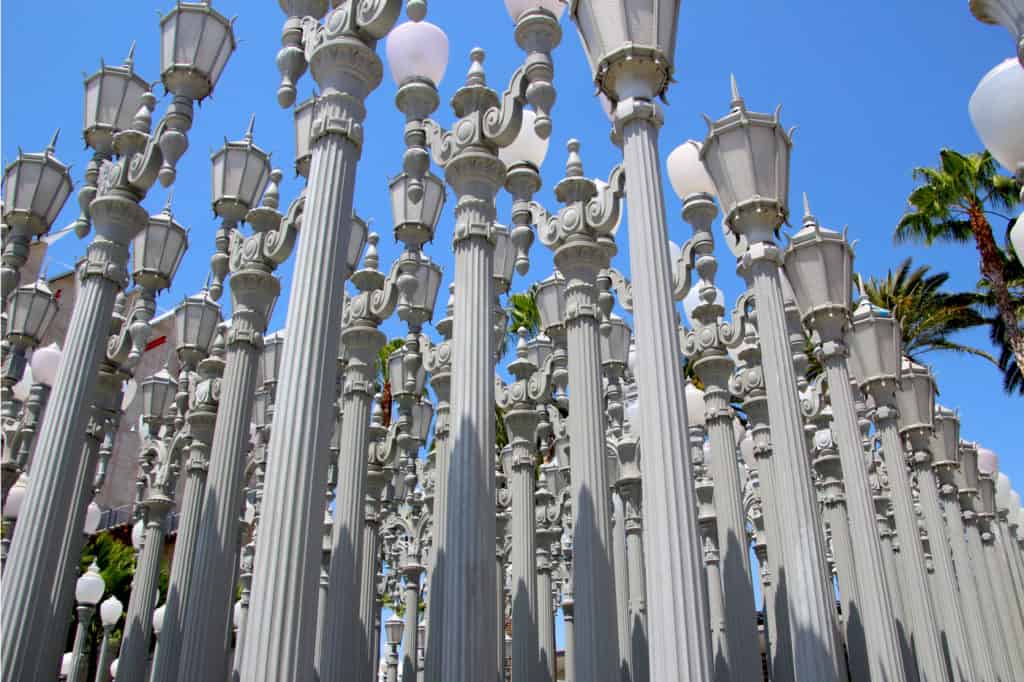 The Los Angeles County Museum of Art
Located at 5905 Wilshire Blvd, Los Angeles, CA, the Los Angeles County Museum of art is adjacent to the Tar Pits. This incredible museum is a must-see for anyone visiting Los Angeles. The museum opens at 10 am.
Whether you drive or walk a short distance from the Tar Pits to the museum, be sure to check out the Urban Light Project; a stunning display of vintage street lamps from the 1920s to 1930s. This is part of the museum's collection.
Aside from their current exhibitions, the Los Angeles County Museum of Art has ongoing collections of photography, art, and media as well as short films, documentaries, curated audio soundtracks, and live recordings. The museum is home to collections of Japanese, Asian, Islamic, and Latin American art as well as pieces by contemporary artists like Diego Rivera and Frida Kahlo.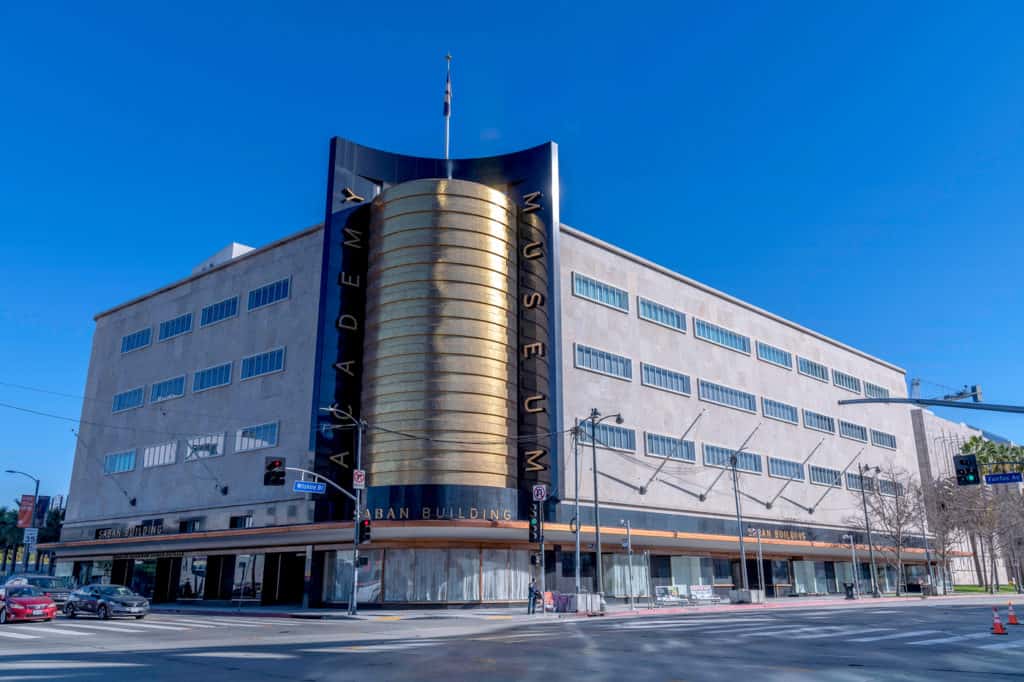 Academy Museum of Motion Pictures
You may have almost had your fill of museums by this point, but given its proximity to the LACMA, The Academy Museum of Motion Pictures is a great place to discover some of the history and highlights behind the motion picture industry. This museum also boasts some pretty cool architecture.
Some of the highlights of this captivating museum include filmmaking objects from the past and present, collections of written pieces, still images, and moving images used in creating some of our favorite films. My favorite part of this museum is the section with movie posters from the past; it's fun to count how many you have seen.
The Academy Museum of Motion Pictures is located at 6067 Wilshire Blvd, Los Angeles, CA, just a short distance from the other museums. The museum opens at 10 am and may require advanced reservations depending on the time of year and other restrictions. The museum has some restaurants as well as a gift shop.
The Santa Monica Pier
By this time you probably know everything there is about the ice age, contemporary art, and how films are made. So now it's time to head down to the Santa Monica Pier for some fun in the sun. The Santa Monica Pier is located at 200 Santa Monica Pier, Santa Monica, CA.
The Santa Monica Pier is one of Los Angeles's most celebrated landmarks. The Santa Monica Pier opened back in 1909 and is the western endpoint of the famous Route 66. There is so much to explore here, you likely won't have time for everything.
Some of the must-see highlights of visiting the Santa Monica Pier are the historic merry-go-round, the Playland Arcade, and the Route 66 Sign.
As you stroll the pier, you'll see numerous retail carts offering everything from hats to souvenirs to sunglasses. There is also an impressive selection of places to grab a bite to eat.
The Santa Monica Pier is also home to Pacific Park which offers rides like The West Coaster, The Pacific Plunge, and Shark Frenzy to name a few. There is so much to do here, you can literally spend an entire day just at this place.
If roller coaster rides are not your speed, there's also the Heal the Bay Aquarium which is literally tucked in right beneath the pier. This aquarium focuses on protecting the bay and educating visitors on the conservation efforts taking place. I love this aquarium because it has over 100 exhibits of local species found in the surrounding waters.
End your day at Casa Martin
I'm sure by this time you've had many opportunities to try some California Cuisine like kale salad and avocado toast. Being so close to the border, Los Angeles is home to some of the finest Mexican fare.
Casa Martin is a family-owned traditional Mexican restaurant located at 1654 Ocean Ave, Santa Monica, CA, not too far from the Santa Monica Pier. The restaurant is clean and welcoming with traditional Mexican decor.
Casa Martin has an extensive menu serving traditional food from the Tepatitlan Jalisco region of Mexico; one of my favorite things to order is the shrimp ceviche tostadas. Casa Martin also serves up some pretty tasty cocktails and drinks.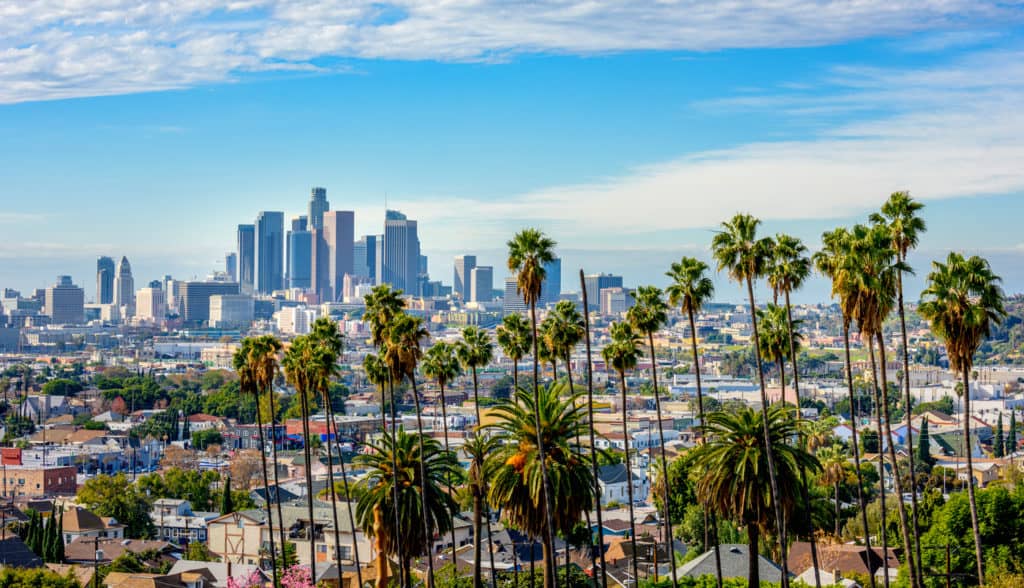 Where to Stay in Los Angeles
Deciding where to stay in Los Angeles can be quite the tricky process. In a city so enormous, how do you narrow down which neighborhood is going to be best for your needs? Here's a rundown of some of your options:
Hollywood: Best for first-time visitors, with tons of tourist activities to keep you busy.
Venice Beach: Great if you're travelling on a budget, beside the ocean with ample opportunity for people-watching.
Downtown Los Angeles: For culture vultures and museum buffs; you could spend weeks just checking out the museums here.
West Hollywood: The perfect option for nightlife-lovers, and the heart of the LGBTQ+ community in L.A.
Where to stay on a tight budget: HI Santa Monica ($50 a night for a dorm; $160 for a private double) — the best rated hostel in the entire city, with the added bonus of an incredible location. You'll be staying right beside the beach and Santa Monica pier, with easy access to restaurants, shopping, and the metro. With friendly staff, plenty of activities, and COVID-protocols to help keep you safe, this is a fantastic option for travelers on a budget.
Where to stay on a mid-range budget: Hollywood Celebrity Hotel ($170 a night for an executive king room) — This is a fantastic location, in the heart of Hollywood, but in a quiet area, so you'll still be able to sleep at night. The staff are seriously lovely, putting everything they have into ensuring you have the trip of a lifetime, so it's worth staying here for that alone. The rooms are clean, comfortable, and spacious. A true gem in Los Angeles
Where to stay on a luxury budget: Plaza la Reina ($318 a night for a studio suite) — What an absolutely stunning hotel! You're in a great, central location with some seriously beautiful rooms! The area is peaceful and laidback, and will have you feeling as though you're in Southern Spain, as opposed to the heart of L.A. If your budget allows, I can't recommend this place highly enough.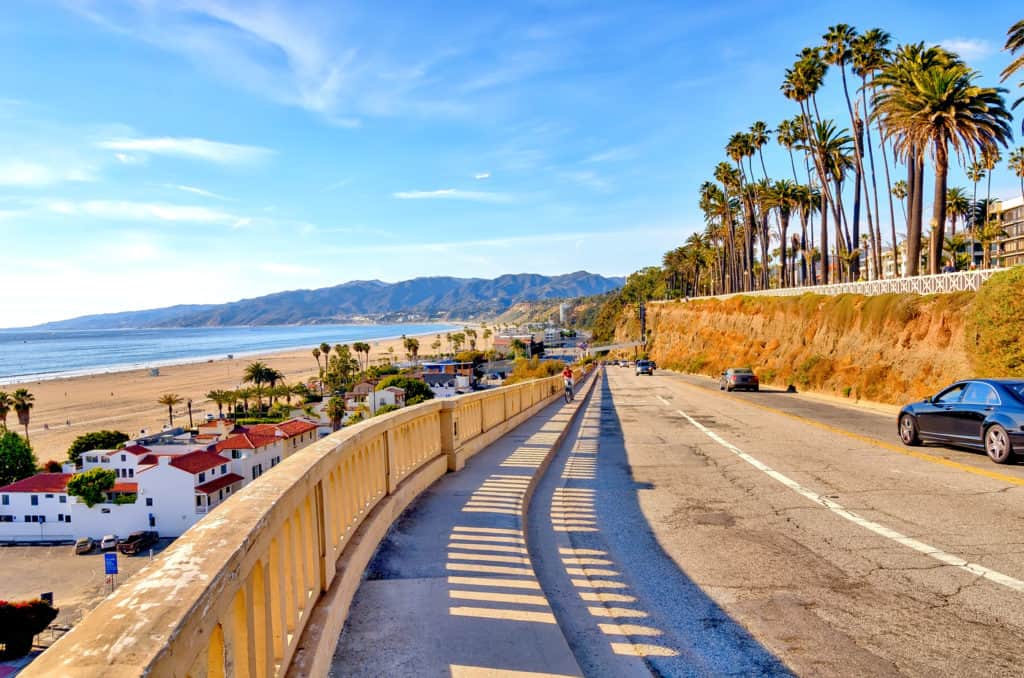 Making the most of 3 Days in Los Angeles
Included in this itinerary are all the sights, attractions, and areas that give visitors a well-rounded experience in the City of Los Angeles and surrounding areas.
You may find yourself running out of time to complete each day's itinerary, that's ok. The attractions for each day are clustered in areas where things are relatively close to each other; this way you can pick and choose your destinations and make the most of your three days in Los Angeles.
Author bio: Kristina Ritchie is a writer who was born in Australia and grew up in Africa. She was educated at Western Connecticut State University before finding her home in Southern California. She writes creatively on a variety of topics including holistic lifestyle, travel, and adventure writing. Having visited 15 countries and 48 states, along with thousands of miles on the trail with a backpack, Kristina continues to explore and write as often as possible.