Tanzania is a peaceful and beautiful country with friendly, caring, and extremely hospitable people. This East African country is one of the most iconic safari destinations on our planet and is jaw-droppingly beautiful, teeming with exotic wildlife and dripping in culture and history. From witnessing the great wildebeest migration to swimming with exotic marine life, in Tanzania, you are guaranteed an adventure you won't ever forget!
My adventure in Tanzania lasted for close to two months. I was lucky to have relatives who lived in Arusha who had opened their homes for me during my stay. It was the main reason that allowed me to stay that long and partake in most of what Tanzania had to offer.
Even though it is one of the poorest countries in the world, Tanzania is almost solely dependent on tourism. As a tourist, you will have to pay a premium for nearly everything including food, accommodation, travel, and sightseeing. Thus, for most travelers, two weeks in Tanzania is the perfect time frame to explore the best of Tanzania without breaking the bank.
The 14-day itinerary I have planned will cover the best safaris, cultural highlights, and island living that will give you a taste of everything this gorgeous country has to offer!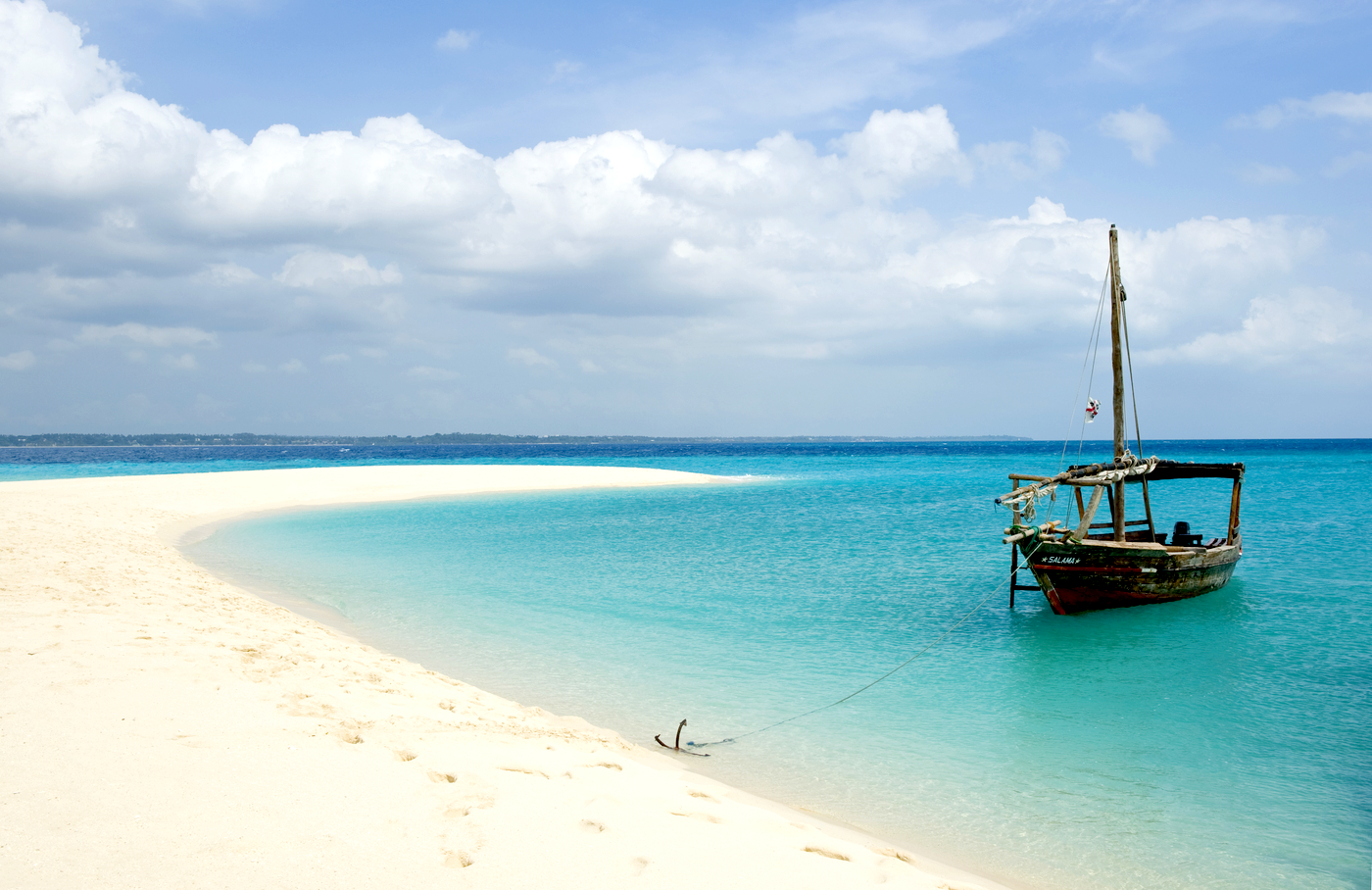 14 Things First-Time Visitors to Tanzania Should Be Aware Of
Before I disclose my perfect two-week itinerary for a one-of-a-kind Tanzania adventure, there are certain things that all first-time visitors should be aware of before arriving.
I wish I had known some of these things myself. It could have saved me a lot of hassle, time, and money.
Traffic in Dar es Salaam and places like Zanzibar Island is pure chaos. If possible, avoid driving yourself in populated areas.
The roads are well made and smooth for the most part, but with few road signs and no GPS, it can be easy to lose your way.
Most locals only speak Swahili and very little English.
Beware of pickpockets in busy market areas. Also, always be prepared to haggle.
Most transactions conducted only use cash. Businesses that accept cards will charge 4%-5% extra in bank charges.
While public transport is readily available, I would recommend hiring a car with a driver to get around.
Safari tours offered by big companies can be pricey. It pays to check out local or independent safari tours as you are likely to get much better deals.
Booking online isn't always recommended. You can often get better rates than those quoted online when visiting in person.
Phone and internet services aren't excellent, especially in populated places like Zanzibar Island. I found Vodacom services to be better than others, especially in Arusha.
Tanzania has a NO plastic bag policy and is extremely strict on cleanliness and environmental conservation.
While Tanzania is safe for the most part, in places like Dar es Salaam and Zanzibar, things can get dodgy after dark. Be mindful of your possessions and try not to wander alone at night.
Don't forget to pack sunblock, binoculars, snorkels, and an underwater camera, if you have one.
You have three major international airports in Tanzania. One in Dar es Salaam, the other in Kilimanjaro, and the third in Zanzibar.
The best time to visit is during the dry season, from June to October.
So, without further ado, let's dive into my two-week itinerary that starts with exploring Tanzania's northern circuit and ends at the pristine tropical white-sand beaches of East Africa's most beautiful island archipelago.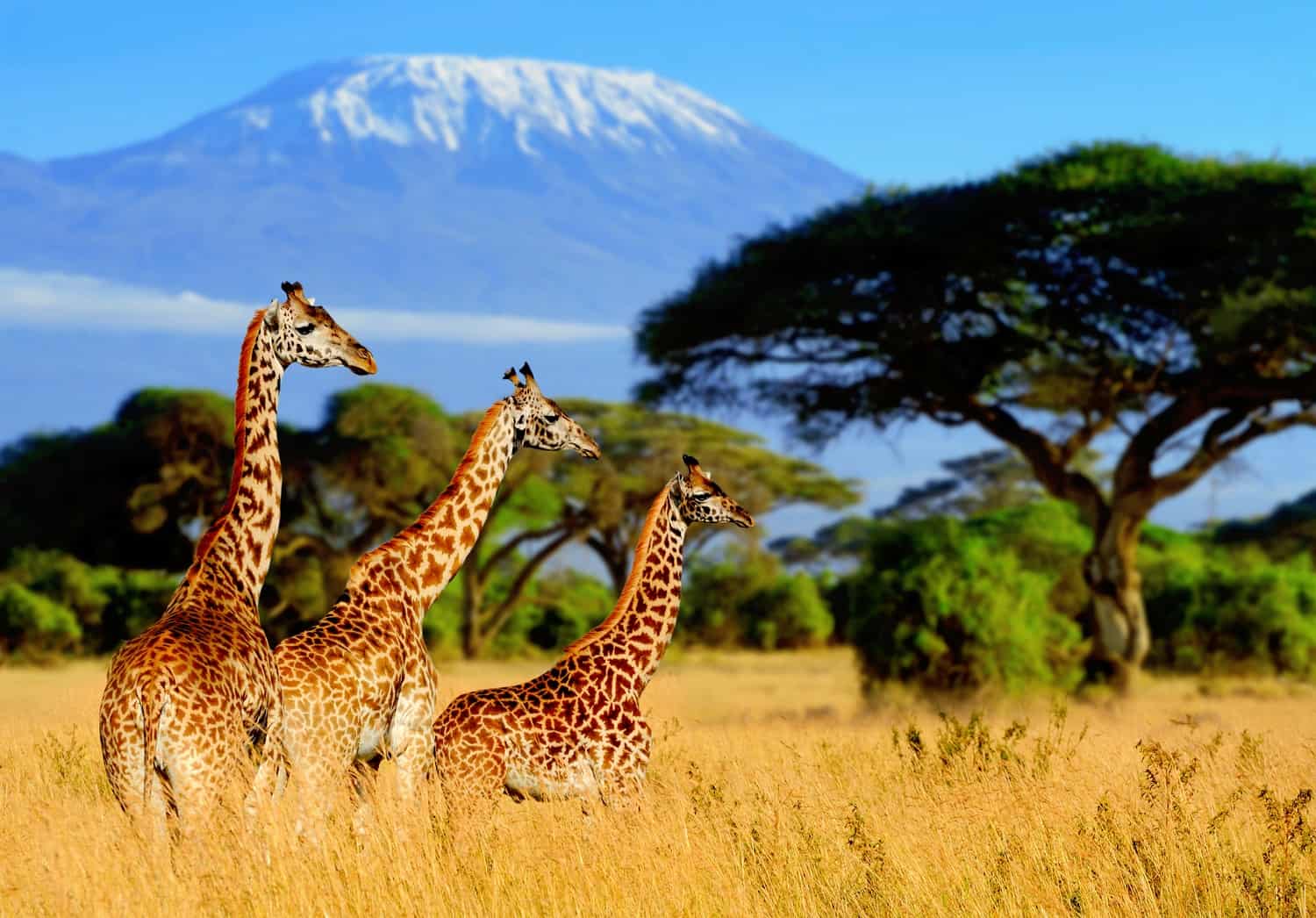 A Two-Week Overview of Tanzania
Arusha: 3 days
Lake Manyara: 1 day
Ngorongoro Crater:1 day
Serengeti: 2 days
Mt. Kilimanjaro: 1 day
Stone Town: 2 days
Nungwi Beach: 1 day
Dar es Salaam: 2 days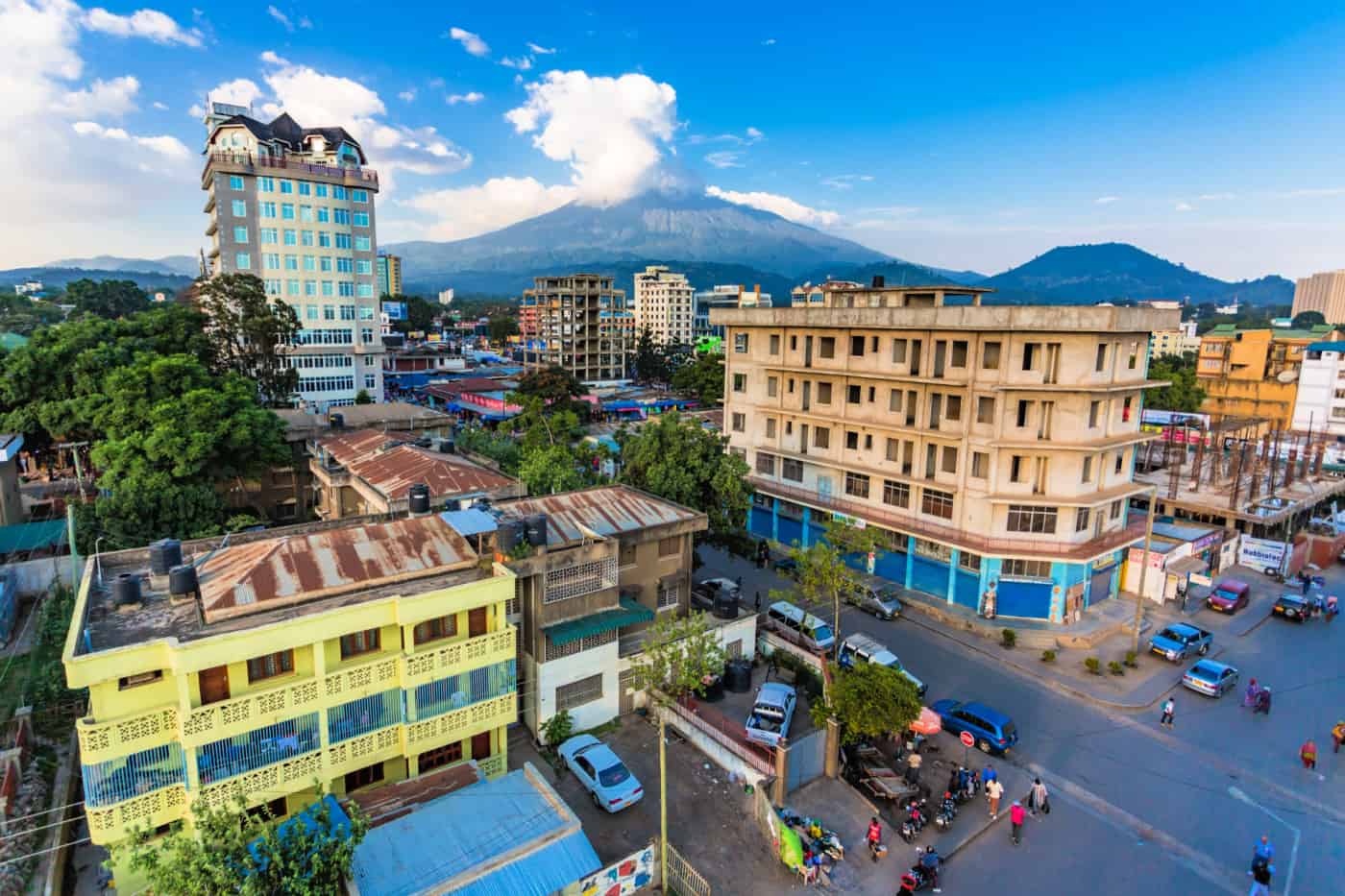 Day One: Arrive in Arusha (Explore the City)
Arusha is the tourist capital of Tanzania and acts as a base camp for exploring most of the Northern Safari Circuit. The city connects to Tanzania's most famous safari, hiking, and trekking destinations, including, Mt. Kilimanjaro, Serengeti National Park, Ngorongoro Crater, Tarangire National Park, Arusha National Park, and Lake Manyara National Park.
Once you arrive, check in to your hotel, freshen up, and then if it is still daylight, take a stroll through the city to get accustomed to the sights, sounds, and people of Arusha. Situated at the base of Mt. Meru, this bustling tourist city has busy marketplaces, coffee shops, numerous restaurants, cultural museums, art galleries, and lively nightclubs.
If you have arrived early in the day, I would recommend heading to Meserani Snake Park, which is a short drive from Arusha. The park is home to numerous species of snakes and other reptiles and there is also a small Masai Museum where you can learn about the culture and history of the region.
That would be all for your first day. Get back to your hotel and get a good night's rest as the rest of your trip is going to be full of adventure and wonder!
Where To Stay in Arusha: As far as accommodation goes, you'll be spoilt for choice here. There are accommodation options in Arusha to suit all types of travelers and budgets. However, having stayed at Serengeti Villa for a couple of nights, I found the service and experience there outstanding. I loved the rooms, the African decor, and the hospitality and friendliness of the staff. Also, being a little further away from the city center the place was quiet and peaceful.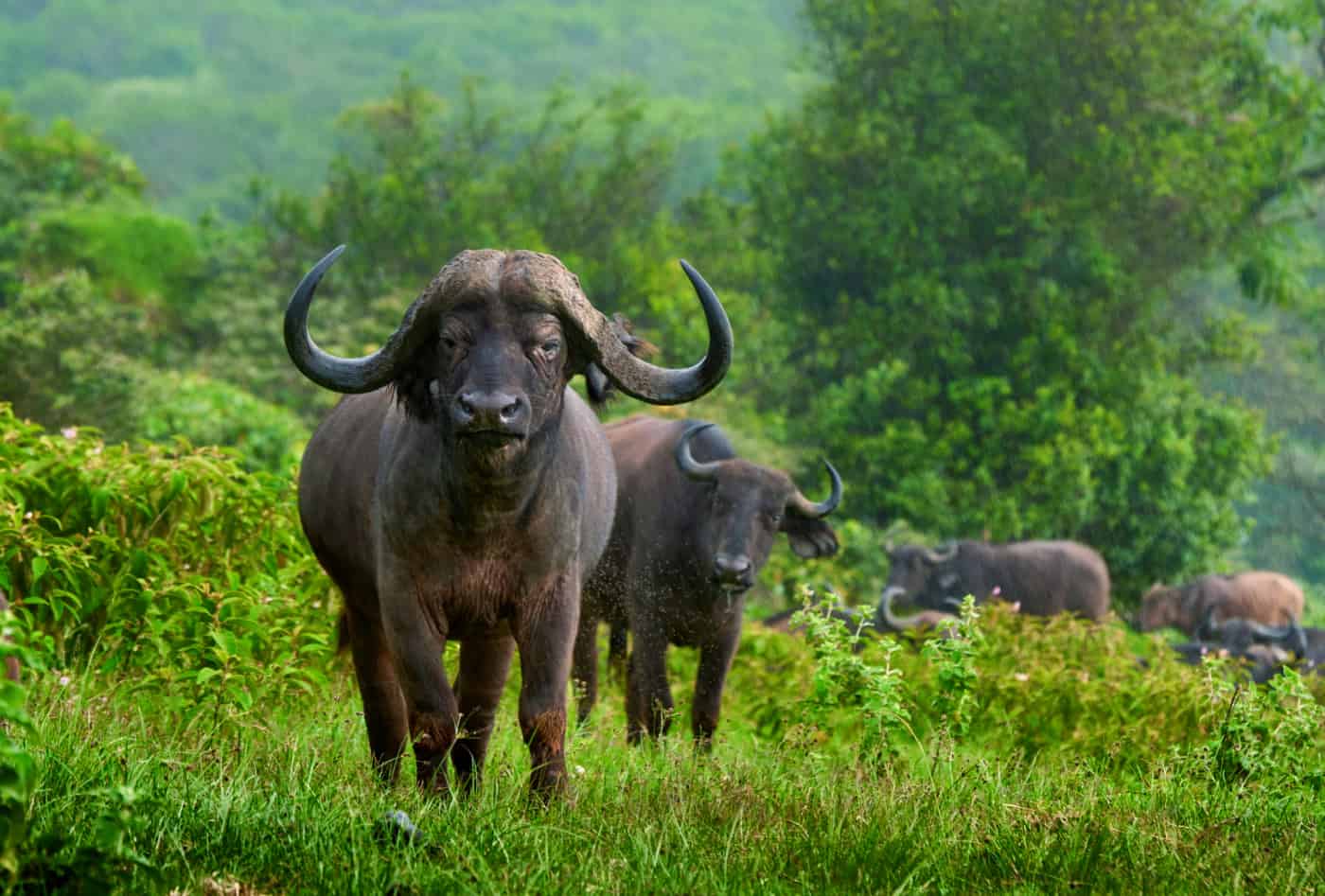 Day Two: Arusha National Park, Game Drive
Today marks the beginning of your African safari adventure. I would recommend starting with an appetizing full-day game drive to Arusha National Park, which is about a 45 min drive (25 km) from the city. Even though the park is smaller than other National Parks in Tanzania, it is home to some truly incredible species including buffaloes, zebras, elephants, giraffes, leopards, hippos, monkeys, and plenty of bird species, among others.
I booked a private jeep tour to get the full experience and enjoyed the wildlife and scenic views at my own pace. A game drive allows you to follow the trails through the open savannah grasslands and visit further reaches of the park including Momella Lakes and Ngurdoto Crater. Here you will get to witness breathtaking wildlife including hippos, giraffes, zebras, and many types of primates.
The game drive lasted for about four hours and included a picnic lunch that took place in the middle of nowhere, surrounded by serene landscapes, expansive skies, and the occasional sights and sounds of wildlife. It was simply a magical experience. After the game drive, I headed back to Arusha and freshened up.
I would suggest spending the evening at the busy and vibrant Central and Maasai Markets or if you are in the mood for something low-key pay a visit to the Cultural Heritage Center to learn more about the art, history, and tribal culture of the natives.
It is safe to say that by now you will likely be famished. Grab a hearty dinner at Georges Tavern – which offers delicious food and a variety of cuisines at reasonable prices. Then, it is time to head back to your hotel and grab some well-earned rest, so you are ready for what tomorrow has in store.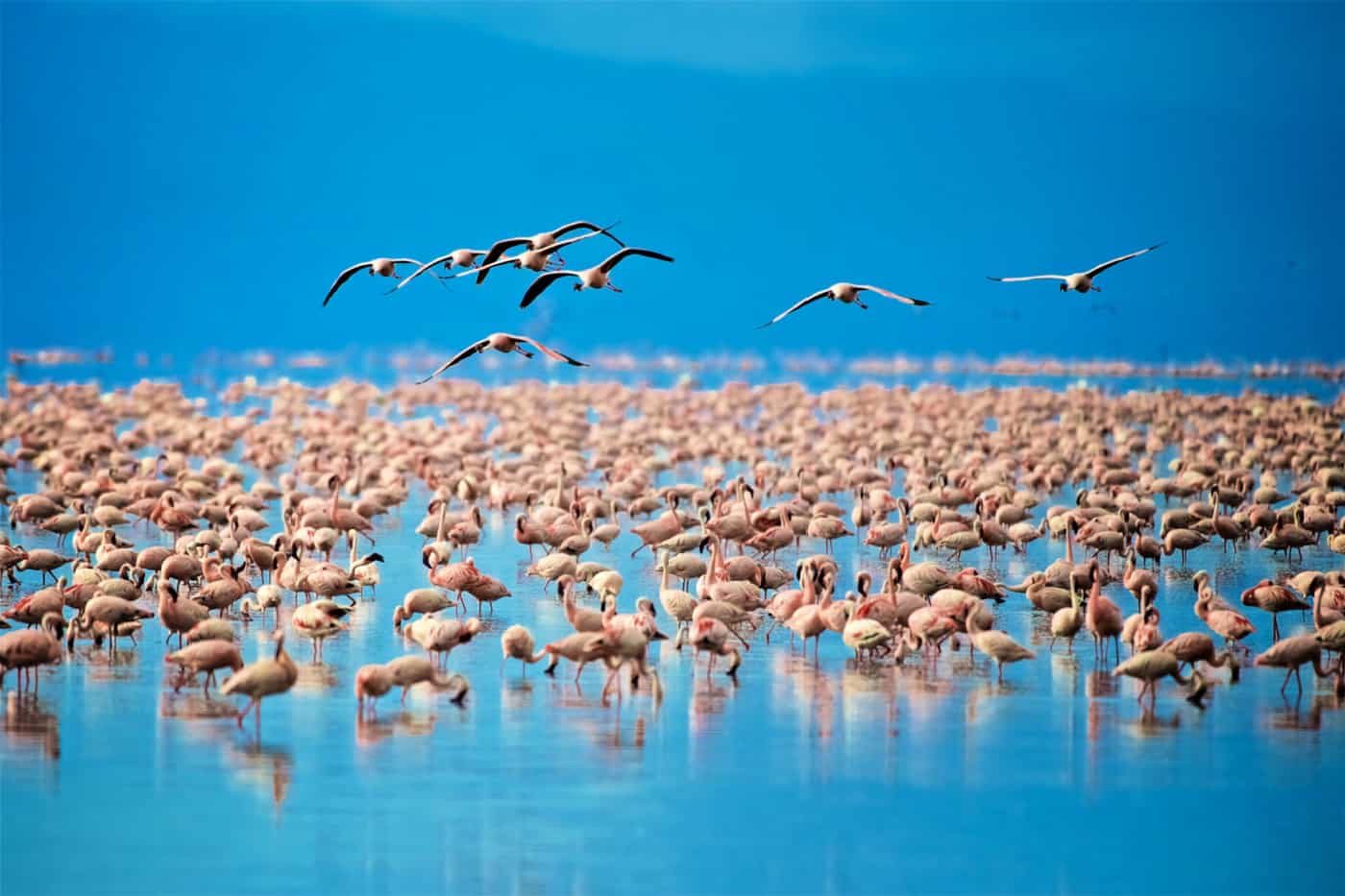 Day Three: Lake Manyara National Park
It's time to set out on the northern circuit of Tanzania
Jump in your car right after breakfast, at around 7:30 am. Your first destination was Lake Manyara, National Park. The drive is scenic, and the roads are great, which makes for smooth going and lots of conversation.
After a two-hour drive, we arrived at the entrance of the park. A short drive later, we soon saw the stunning Lake Manyara. The lake was massive, covering a large area of the park, and was teeming with wildlife when we arrived. We saw large flocks of flamingos, yellow-billed storks, and even pelicans, along with the mysterious tree-climbing lions of the region, perched above the branches of fig and mahogany trees.
Even though the park wasn't as large as Arusha National Park, it had a diverse ecosystem packed full of animals and birds. We spotted elephants, hippos, buffaloes, wildebeest, and plenty of baboons and giraffes while wildlife watching. We then had a picnic lunch at the park and stuck around to see if we could spot a black rhino, but unfortunately, we didn't get a glimpse of the rare beast.
After a full day of enjoying the beauty of the surrounding wilderness, we headed to our overnight accommodation, which was in the middle of the beautiful village of Mto wa Mbu. The village had many attractions, including a Maasai market, church, local bar, and a wood workshop operated by the Makonde tribe.
Where To Stay in Lake Manyara? We stayed at the cheaper accommodation option – Fig Tree Lodge. The lodge wasn't what I would call luxurious, but it had everything we needed and a beautiful garden and swimming pool to lounge and relax in. The place also had Wi-Fi and a bar and restaurant where we had dinner and chilled until it was time for bed. For a more luxurious experience, I would recommend staying at Foresight Eco Lodge & Safari, especially, if you plan on spending more than one night here.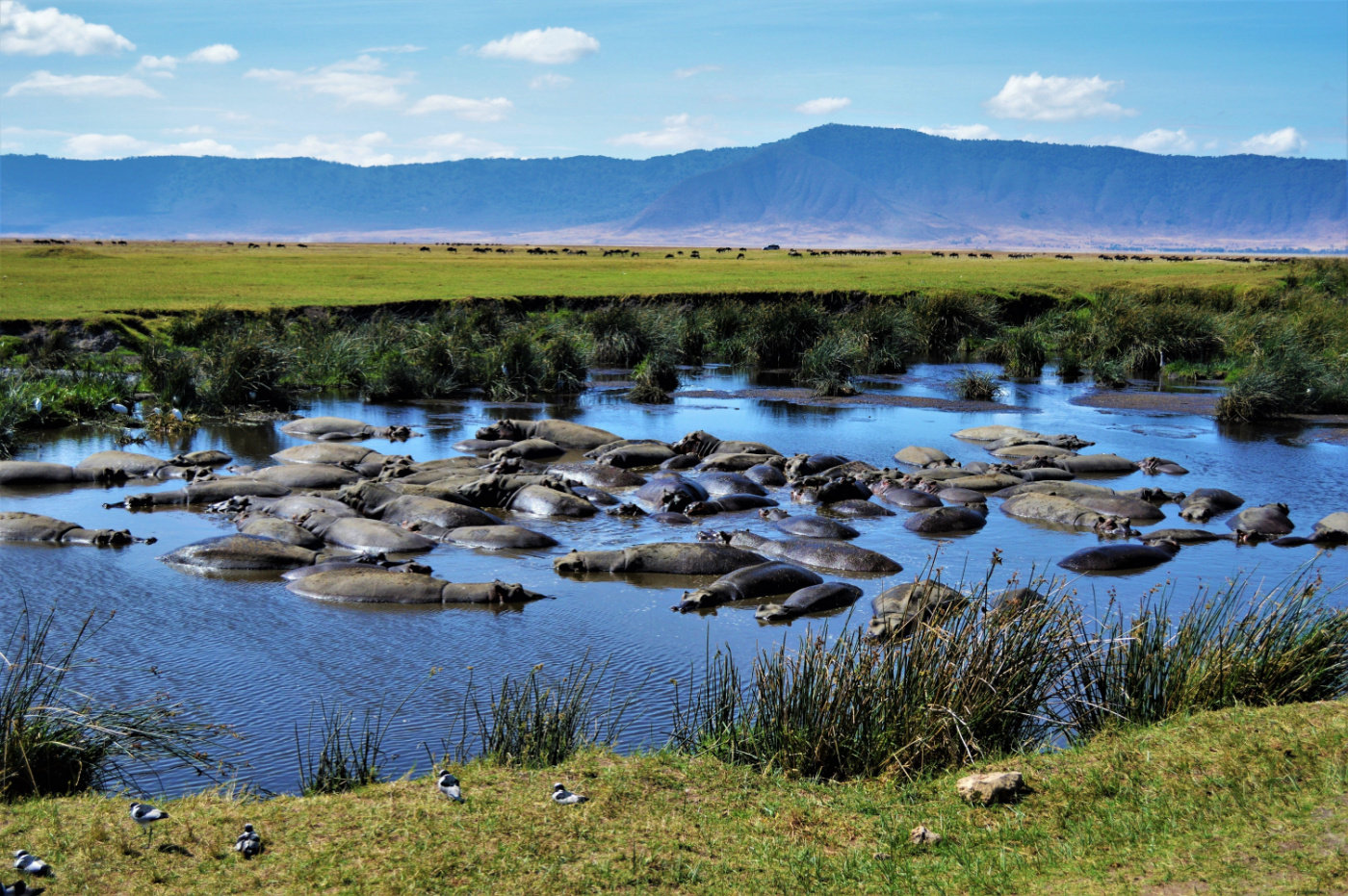 Day Four: Lake Manyara to Ngorongoro Conservation Area
After breakfast, it was time to say goodbye to the beautiful village of Mto wa Mbu and the beauty of Lake Manyara. Our next destination was the highlight of my trip – the majestic Ngorongoro Crater!
The drive to the crater took about 2 ½ hours and was serene. However, as we got closer to the crater rim, the landscape went from stunning to simply breathtaking. I don't think any place on our planet is as majestic or beautiful as this place. It felt ancient and was a marvel to behold.
Ngorongoro Conservation Area is the best place in Africa to witness all the "Big 5" in one place and a single day. Home to the semi-nomadic Maasai people, this vast crater is made of lakes, marshes, swamps, grasslands, and wooded areas simply overflowing with wildlife.
This UNESCO World Heritage Site is also one of Tanzania's most visited destinations. It is home to the world's largest intact and unfilled volcanic caldera. Scientists estimate it formed 2.5 million years ago when a volcano the size of Mt. Kilimanjaro ruptured and collapsed upon itself, creating the fertile plains we see today.
Shortly after driving past the entrance gate, we stopped at a viewpoint where we could see the entire caldera from above and decided this was as good a spot as any to enjoy a picnic lunch while soaking in the views.
On the game drive through the crater, we saw more wildlife and flora than we could count or remember. Zebras, African buffaloes, gazelles, lions, hippos, elephants, hyenas, leopards, numerous species of birds, and even the endangered black rhino are all residents of this evergreen terrain. The more you explore, the greater your chances of seeing them all first-hand.
Where To Stay in Ngorongoro?
There are plenty of campgrounds dotted throughout the Ngorongoro Conservation Area. Most are luxurious destinations over $1000-$1500 a night, while others can be slightly more affordable. While you can choose to drive back to Mto wa Mbu for cheaper accommodation, spending a night in the crater amongst the wandering animals is an experience like no other. The view of the crater from our room at Ngorongoro Serena Safari Lodge was mesmerizing. The lodging was also top-notch, with luxurious facilities, mouth watering food, and friendly service.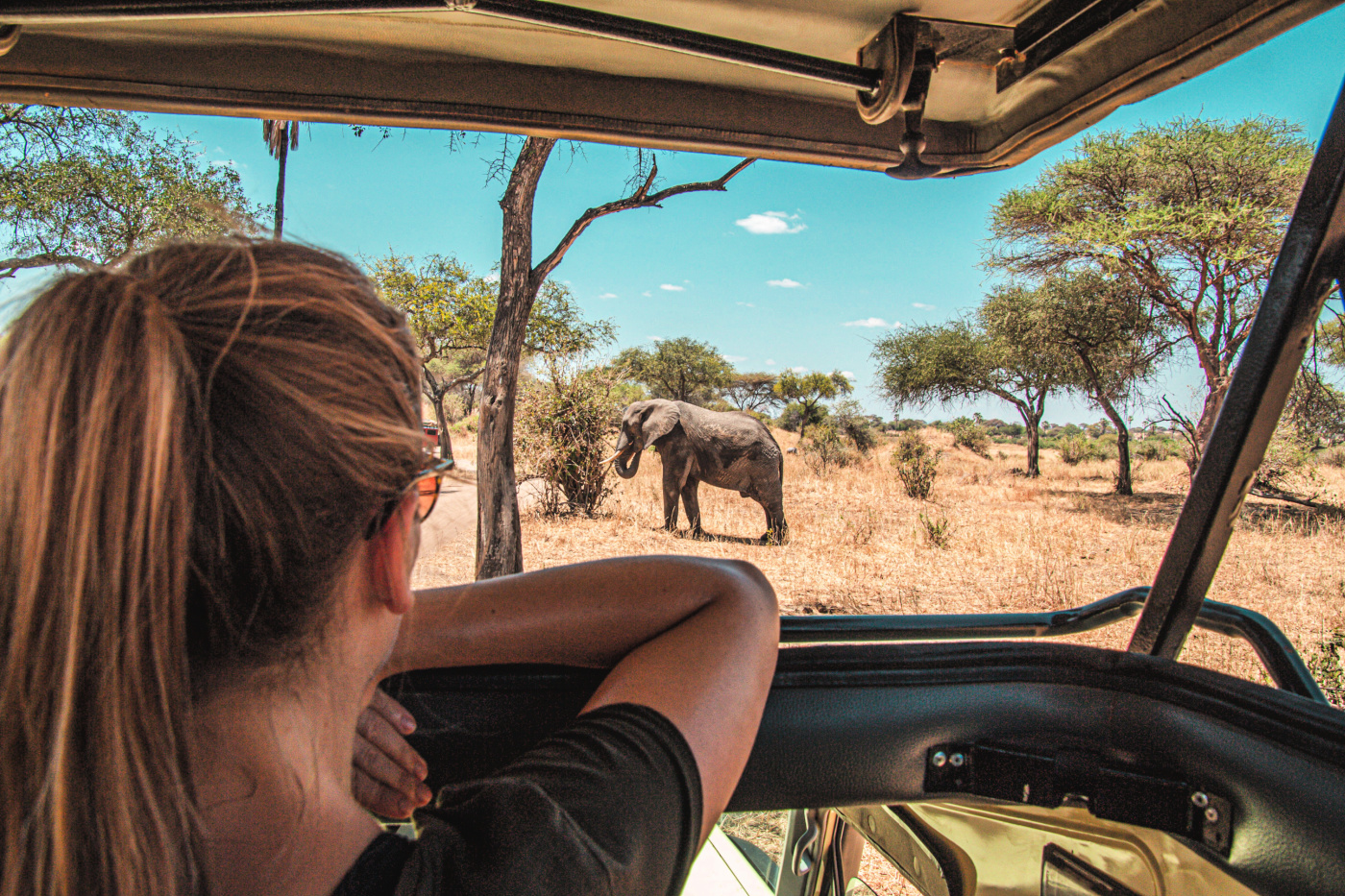 Day Five: Ngorongoro Crater, Then Serengeti National Park
After a comfortable night's sleep, we woke up early, had a buffet breakfast, and spent time enjoying the many amenities of our lodging. Being up so high, we had panoramic views of the crater and its outer walls. Using binoculars, we could spot wildlife even from our balcony! After spending a relaxing morning, we checked out of our hotel and continued our exploration.
As we still hadn't seen a black rhino, we were determined to spend the day trying to get a glimpse of this highly endangered species. Even though we found rhino tracks and droppings, we never actually caught sight of one. Luckily, during our treks, we did spot plenty of other wildlife and had fun identifying different types of flora and fauna.
We had a picnic lunch close to Lake Magadi and surrounded by wildlife. We then headed towards our next major destination – Serengeti National Park. After nearly a four to five-hour drive, we arrived at our overnight accommodations in Serengeti just as the sun set over the horizon.
Where To Stay in Serengeti?
To keep our trip within budget, we stayed at the Seronera Public Campsite, which offered a true bush camp experience. The camp had a restaurant, where we had dinner, as well as, a bar and garden area. There was also Wi-Fi available, but it wasn't reliable. Breakfast was superb, and the washrooms and showers were clean and had free toiletries.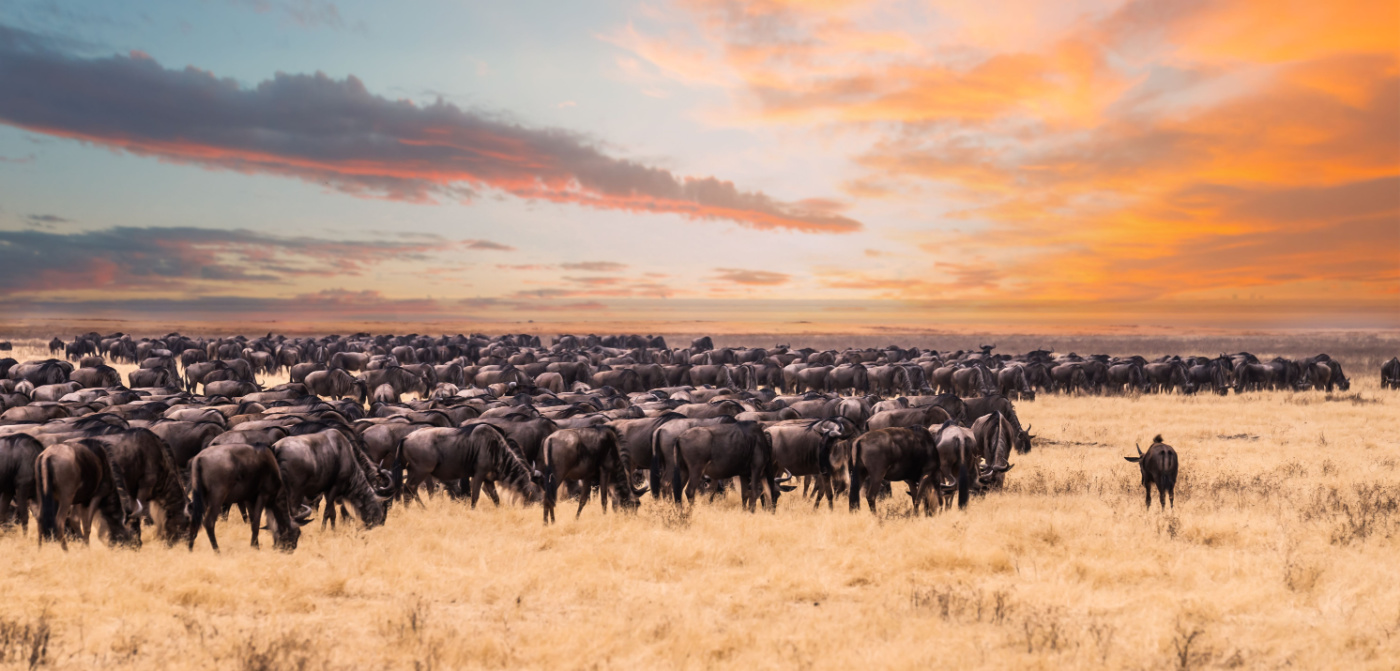 Day Six: Serengeti National Park
We woke up early in the morning, enjoyed a delicious continental breakfast, and then headed out to Serengeti National Park for a game drive that got us up close and personal with some of Africa's most amazing animals.
Serengeti, derived from the word 'Serengit' translates to the land of the endless plain. This is precisely what we saw here. These vast grassland plains are the only place on Earth where uninterrupted annual wildlife migrations still occur uninterrupted by human contact. If you haven't already seen the "Big 5" so far, you have as good a chance here as any to scratch that off your bucket list.
As these animals are always on the move, a game drive is the best way to cover vast terrain and find those vast herds of zebras and wildebeest. Once you find the prey, the large predators aren't too far away. If you are lucky, you can even witness a pride of lions hunting down large prey.
Unfortunately, we weren't so lucky, and on our trip here, we mainly saw a lot of elephants and hyenas with not much else. As it was the dry season, the grass was almost brown, which made catching sight of lions and other big cats and predators nearly impossible. Thus, if you are visiting the Serengeti, I would advise doing so in the wetter season, preferably during January, as the place is full of wildlife.
Depending on what time of the year you plan to visit, you might be better off doing Tarangire National Park and skipping Serengeti altogether. During the dry season, from June to October, the Tarangire river offers an important water source that attracts all types of wildlife. Since the vegetation in the park is sparse, it makes for superb animal viewing.
However, I had to include Serengeti on this list as this place is legendary and home of the Great Migration, making it worth the visit, even during the dry season. After a full-day game drive, we returned to our campsite for dinner and another night of bush camping.

Day Seven: The Drive Back to Arusha
We were once again up at the crack of dawn. After another hearty continental breakfast, we packed up and settled in for the long and slightly bumpy drive back to Arusha. On our way back, we stopped at Olduvai Gorge, the 'Cradle of Mankind', and visited the museum overlooking the gorge.
The Serengeti and surrounding lands have the oldest records of human fossils ever found, believed to be dating back to the beginning of human life. Seeing the artifacts and the rich history of the land was certainly eye-opening and helped build a deeper, more spiritual connection with the land we had just explored.
It was time to get back on the move and after just a couple more stops for lunch and the occasional wildlife viewing, we arrived back in Arusha late in the evening. After spending days out in the bush, it was nice to get back to the city and relish in its chaos and frenzy once again.
Where To Stay in Arusha? You can either choose to stay at the same hotel you stayed at earlier or opt to stay someplace else. The options for accommodations in Arusha are endless, especially for those seeking to live in luxury and comfort so find something that you fancy. For a budget experience, I would recommend Banana Farm Eco Hostel. For a luxury experience, you can't go wrong with Gran Melia Arusha.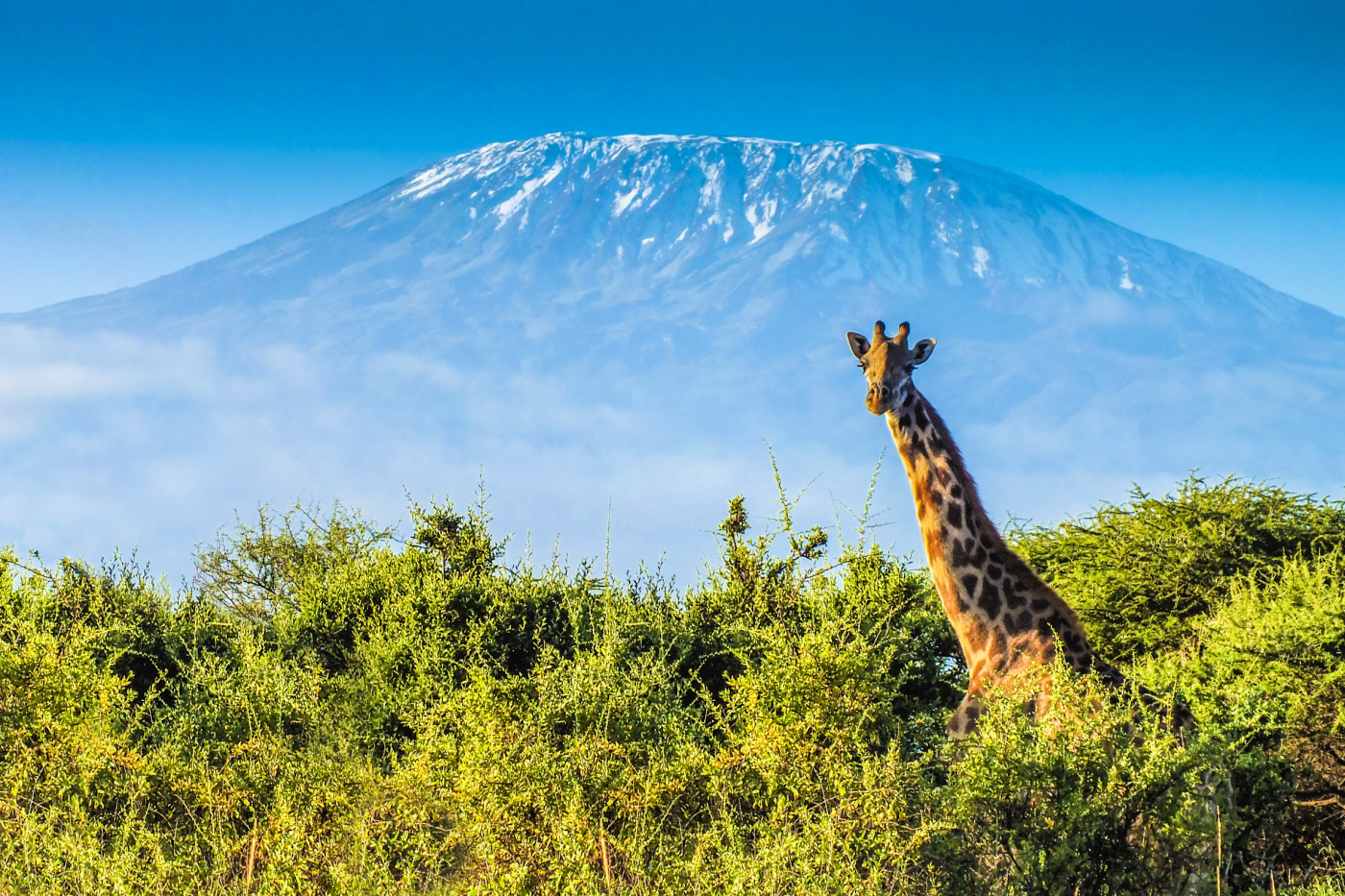 Day Eight: Mount Kilimanjaro National Park
Wake up, freshen up, enjoy breakfast, and then it's decision time! You have two options today. You can either take a day's rest and take a flight later in the evening directly to Zanzibar or book a day trip to Mount Kilimanjaro National Park. 
This full-day trip will include a picturesque, guided tour that takes you part way up Africa's highest mountain. Here, you will enjoy the stunning natural spectacles of the mountain itself and the majestic views of Northern Tanzania and the bordering lands of Kenya. You will also be greeted with wildlife including many exotic birds and lots of monkeys.
The drive to Kilimanjaro is about three hours with a couple of pit stops. The trek up to Mandara Hut takes about three to four hours and is a long trek. At Mandara Hut you can rest up, have a delicious lunch, and enjoy panoramic views of Tanzania's stunning landscape. Then you will continue trekking to Maundi Crater for some more amazing views and wildlife experiences. The day ends with an easy two-hour trek back down to Marangu Gate (the entrance of the park), where your ride awaits.
It is essential, if you plan on taking on this option, you leave Arusha as early in the morning as possible. I would recommend not driving back to Arusha and rather, spending the night at a hotel near the airport. You can book an early flight from Kilimanjaro International Airport to Zanzibar Island in the morning.
Where To Stay in Kilimanjaro?
There are plenty of accommodation options available near the airport. We chose to stay at Le Parlour, which was a great decision as the place was lovely, had delicious food, was close to the airport, and was reasonably priced.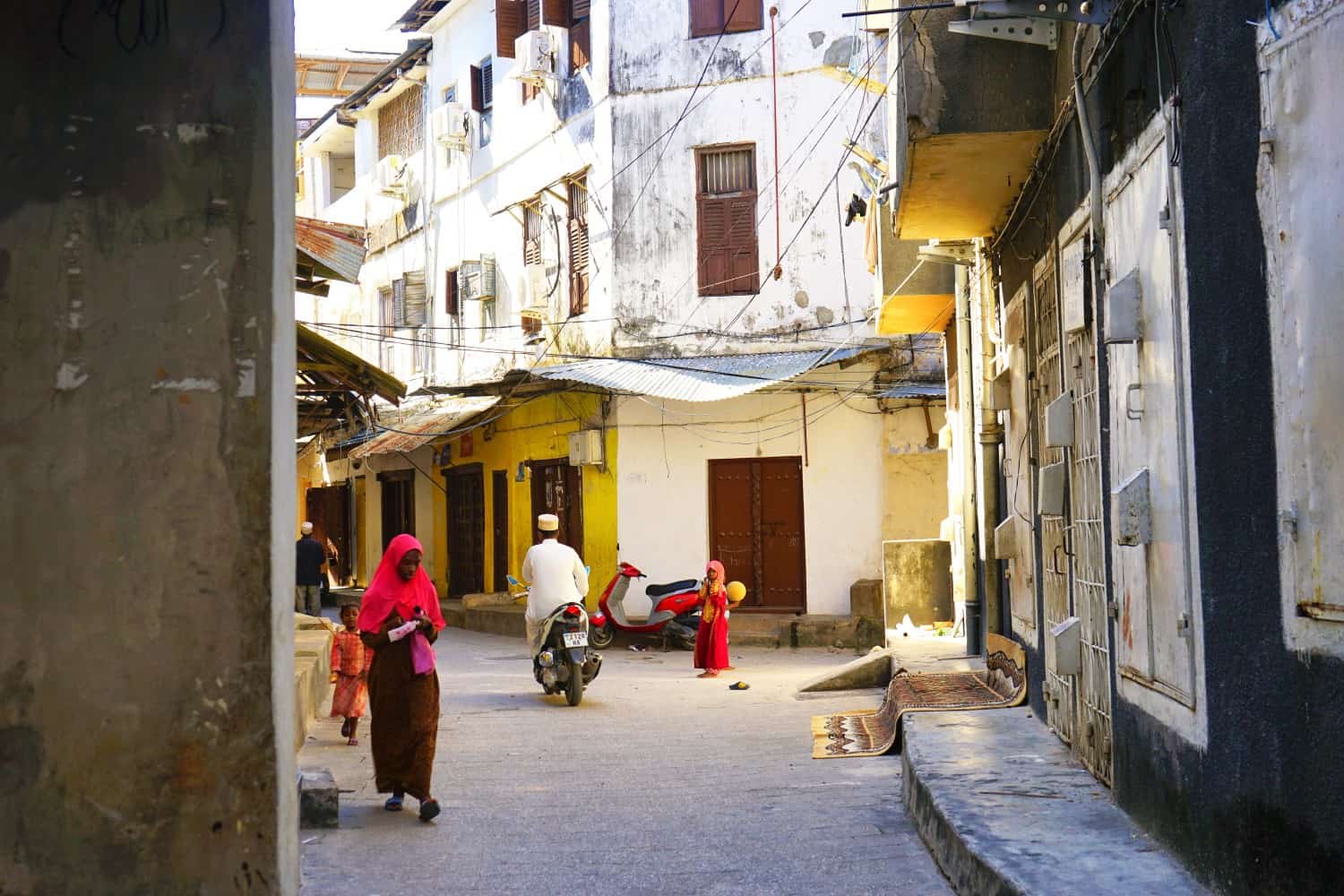 Day Nine: Transfer to Zanzibar Island & Stone Town
The flight from Kilimanjaro to Zanzibar is a short one. In just over an hour, you will find yourself touching down on East Africa's most stunning island archipelago. Now that you have satisfied your safari cravings, it is time to relax and enjoy the white-sand beaches and pristine waters of Zanzibar Island.
Zanzibar consists of two islands. Unguja is what is referred to as Zanzibar, while Pemba is a smaller connecting island that is equally stunning but less touristy. Upon arriving at Zanzibar, the first thing to do is book a hotel for two nights in Stone Town.
Settle into your hotel, freshen up, have lunch, and then wait until it gets a bit cooler before hitting the narrow streets of Stone Town. Check out some of its main highlights, including the Old Fort & Dispensary, the Dhajarani Market, and the House of Wonders.
While walking around, I was harassed by people trying to sell things to me. I am used to this, but if you find this uncomfortable, best opt for a guided tour. Your local guide will help keep most of these aggressive hawkers at bay. 
Stone Town is an extremely foodie destination with many food markets and street food vendors everywhere you go. The Forodhani Garden nighttime food market is worth the visit for some of Zanzibar's most delicious food and beverage options, such as the Zanzibar Pizza, Urojo soup, sugarcane juice, coffee, and so much more.
Where To Stay in Stone Town?
Zanzibar Coffee House is in the heart of Stone Town, right next to Empire Mosque, and a 5-min walk from the Old Fort. As soon as I saw this place, I was in love. The rooms were immaculately clean and had an antique wooden interior that made me feel cozy and at home. The rooftop terrace is where breakfast was served, and there was even a cafe downstairs for coffee, snacks, and cakes. The ladies that ran the place were always smiling and super helpful. Just an awesome place to stay!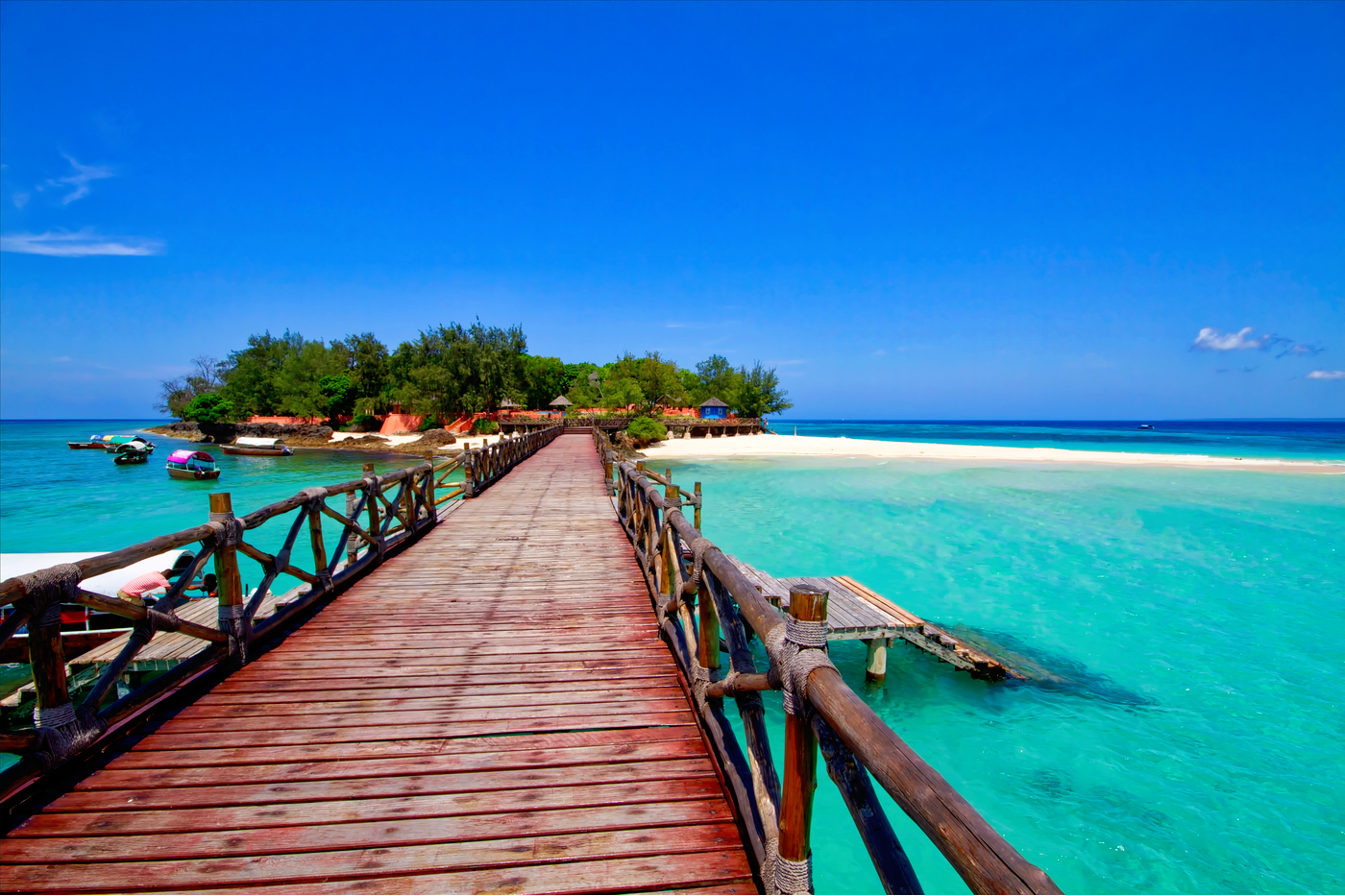 Day Ten: Prison Island & Stone Town
Waking up in the morning and taking in the magnificent views of this island paradise was soul soothing. A thoroughly enjoyable rooftop breakfast later, it was time for yet another day trip. This time to Prison Island, Tortoise Island, or Changuu as the locals call it.
Prison Island may have a dark history, but today, the island is a paradise completely covered in trees and home to a giant tortoise sanctuary. I spent the day here enjoying the white sand beaches and pristine blue waters of the Indian Ocean. Snorkeling in these clear waters was an epic experience. The coral reef was alive with marine life, and wherever I looked, I spotted fish in an array of colors and shapes.
The boat trip to the island and back to Stone Town was equally memorable. As the boat skimmed over the waves, the surrounding islands and clear waters offered fantastic views. Once you get back to your hotel, enjoy a relaxing evening, maybe, even a spa experience to rid yourself of any fatigue and aches. For dinner, head back to Forodhani Garden and then call it a night.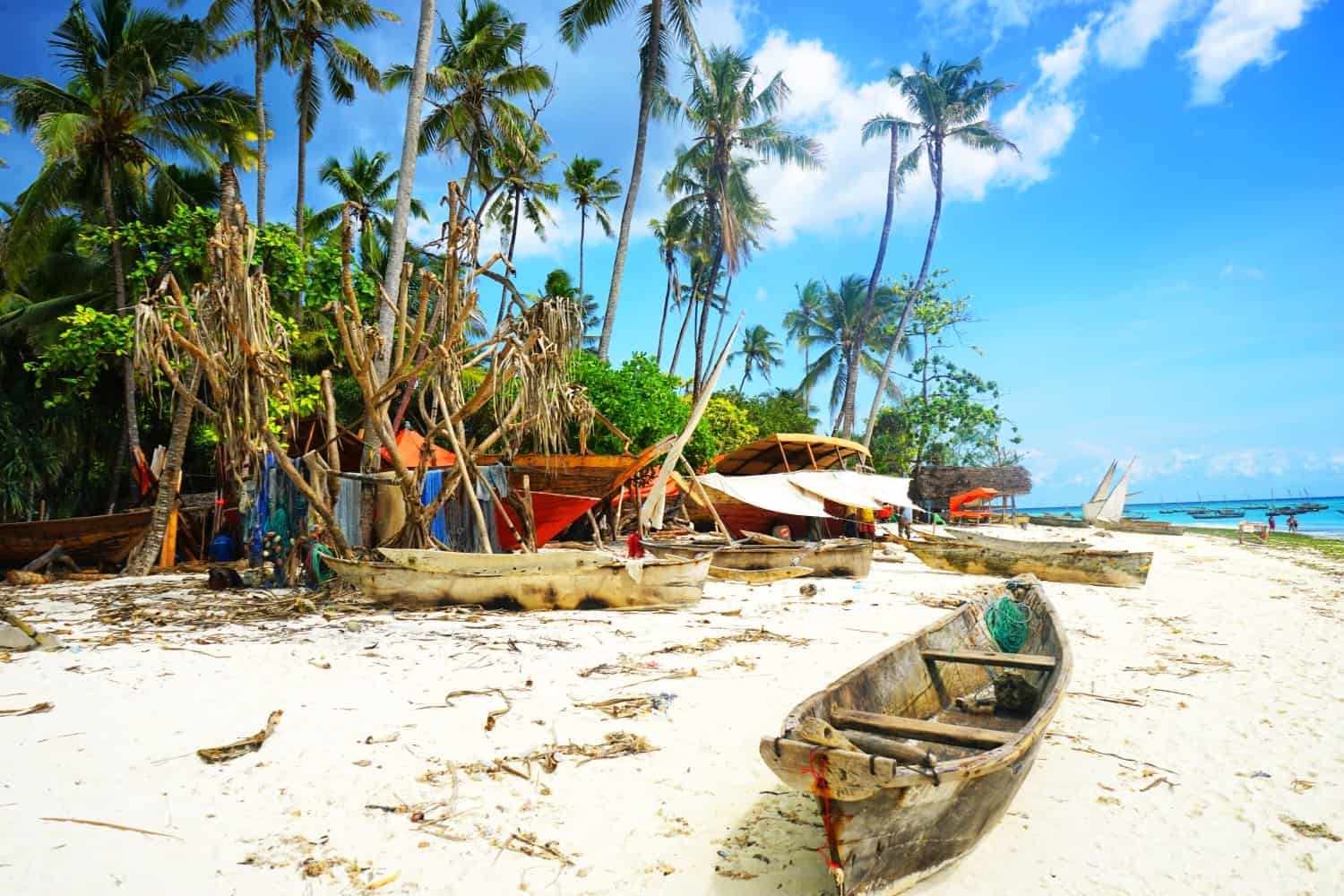 Day Eleven: Kendwa & Nungwi Beach
It is time to head out of Stone Town and explore other parts of Zanzibar Island. I would suggest taking a tuk-tuk or a taxi and heading out to the northern tip of the island for some luxury beach living. Nungwi Beach is a great place to spend the day while Kendwa beach offers Tanzania's best nightlife experience. The warm waters on this side of the island teem with marine life and make for amazing opportunities for snorkeling and scuba diving.
To parcel both experiences in a day, get a place to stay in Nungwi Beach as it is less crowded and much quieter. With Kendwa Beach just a 15 min drive away you can always head down there to enjoy some quality nightlife. Kendwa is also one of the most touristy places in Zanzibar with lots of bars, restaurants, hotels, and nightclubs.
Where To Stay in Nungwi Beach?
Babalao Bungalows was the best property I stayed in during my entire trip to Tanzania. Everything about this place was perfect. The views, the decor, the food, the service, and the ambiance were all better than I expected or could hope for. It made the trip to Nungwi Beach well worth it!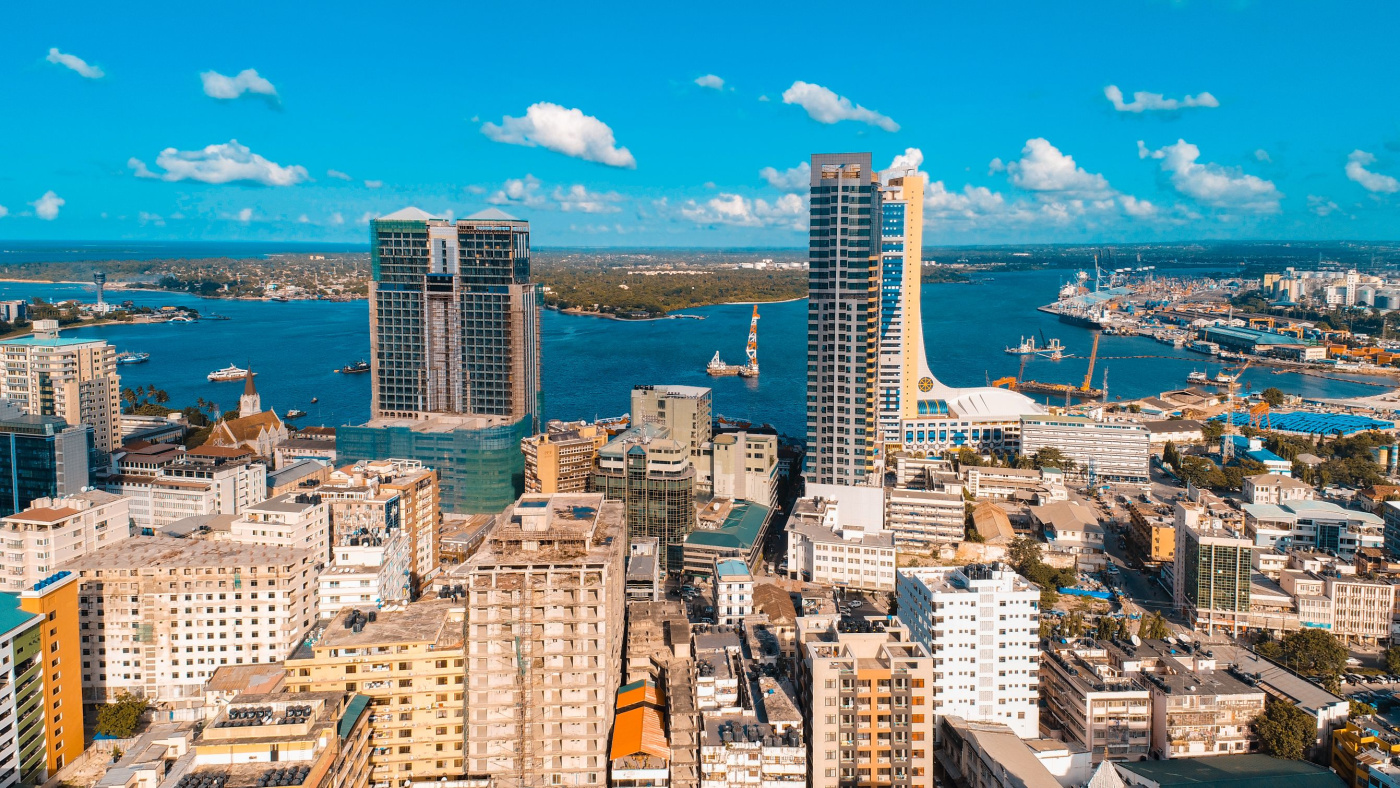 Day Twelve: Ferry Ride to Dar es Salaam
Spend as much of the day as possible lounging at the beach and resort before checking out and heading back to Zanzibar City. The drive back to Zanzibar and the ferry to Dar es Salaam will take up most of the day. The entire journey will take about four to five hours in total if everything goes smoothly, and you will arrive at Tanzania's largest city sometime during the evening.
Once again, the first thing to do would be to check into a hotel. Next, decide on dinner options. You can either order room service or if you still have the energy, take a taxi to the Grand Restaurant for a truly epic meal. This restaurant has the best food in downtown Dar es Salaam and an amazing ambiance to boot.
Where To Stay In Dar es Salaam?
As these were my last two days in Tanzania, I decided to splurge, and stayed at the Johari Rotana, a five-star hotel just meters away from the Zanzibar ferry. My room's balcony overlooked the ocean, and the hotel had an outdoor pool, fitness center, sauna, and sun terrace. The rooms were modern, well-equipped, and very clean. A continental/buffet breakfast was included in the price.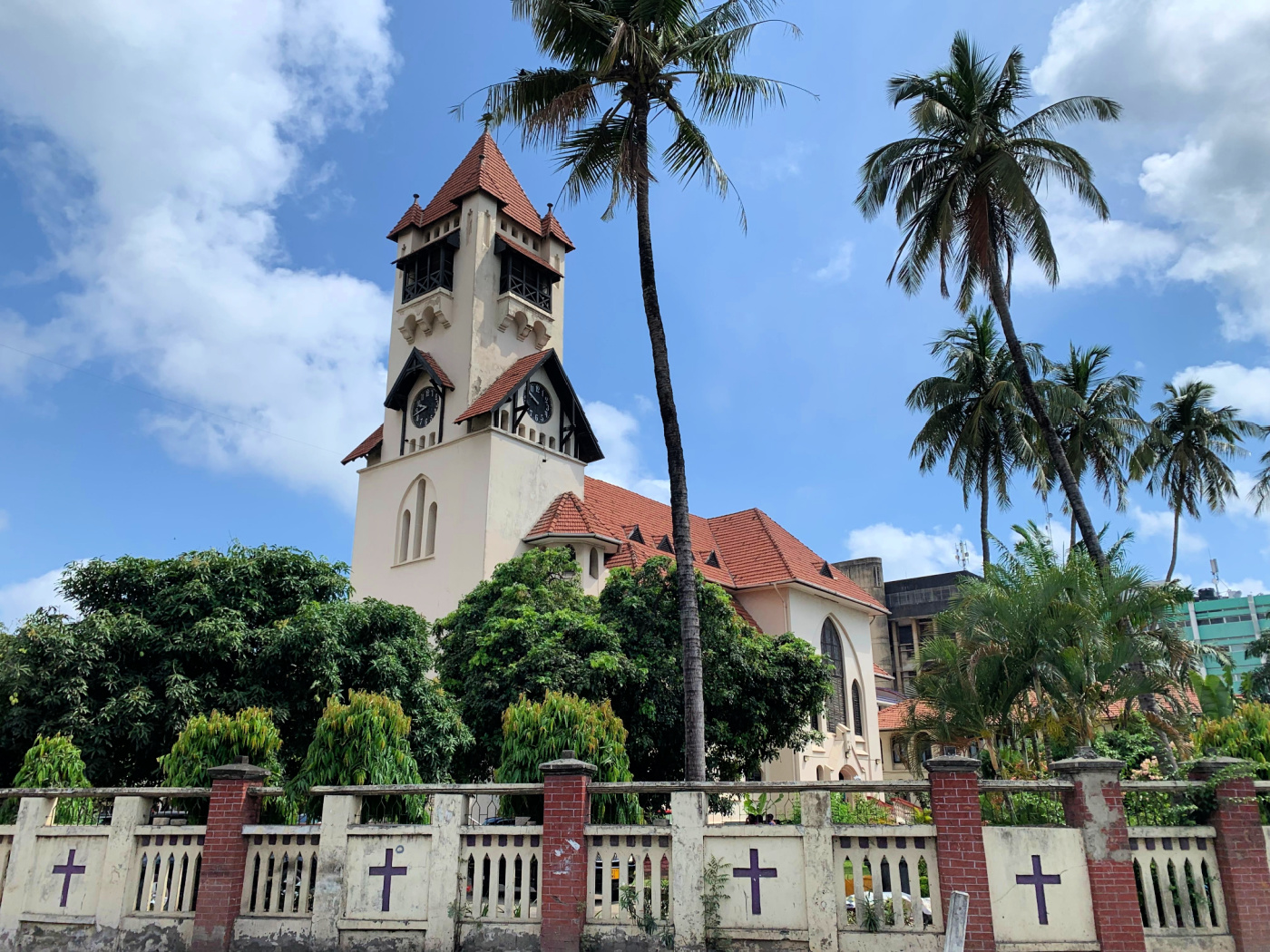 Day Thirteen: Exploring the City
Your second last day in Tanzania will be best spent exploring the happening city of Dar es Salaam. After such an epic vacation it is time to reflect and prepare for returning home. This includes buying souvenirs and gifts for friends and family. Fortunately, Dar es Salaam is the perfect place to do just that. Visit Slipway Shopping Center on the waterfront, the Kariakoo Market, or Oyster Bay for a unique shopping experience.
After your shopping excursion, if you still have time, you can choose to visit the National Museum & House of Culture, or the Village Museum, to learn more about Tanzania's colorful history and tribal heritage. Then it is time to head back to your hotel and pack up for your return journey back home.
Day Fourteen: Traveling Home
I was genuinely sad when it was my last day in Tanzania. The country had offered me so much, and I felt there was still so much that I hadn't seen or experienced. I am sure you will feel the same way even though my 14-day itinerary is a packed one with not much room for more.
As my flight was in the afternoon, I spent the morning reminiscing about all the amazing moments I had on my journey. I finally checked out of my hotel, took a taxi ride to the airport, and boarded my plane ready to share my adventures with the world!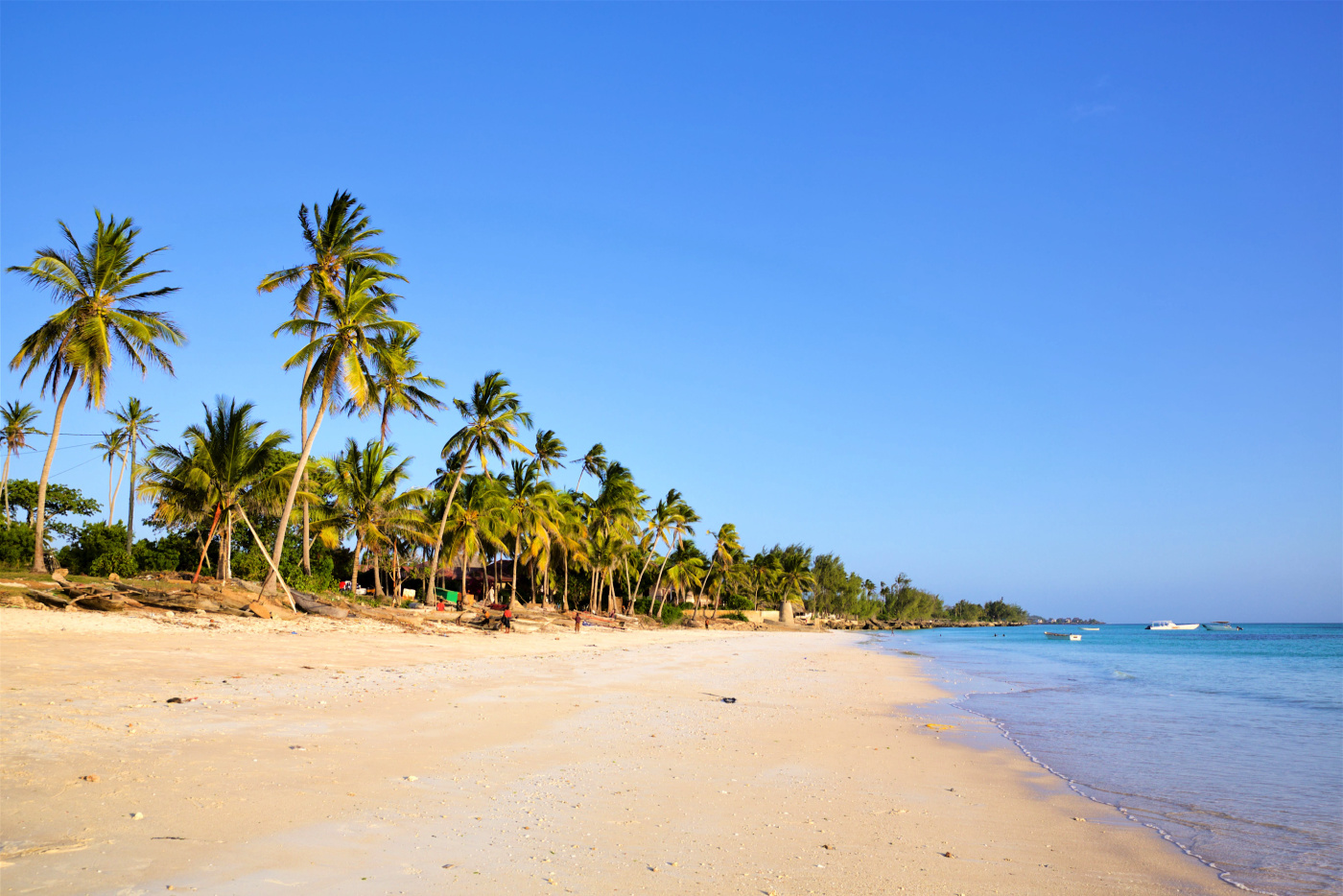 That's How You Spend Two-Weeks In Tanzania!
I hope this guide gives first-time visitors a chance to enjoy Tanzania as much as I did. Even though this 14-day itinerary is packed full of things to do, it is possible to pull off, and if done right, will allow you to discover and experience the best of Tanzania.
Also, feel free to adapt the itinerary to suit your preferences. For example, if you would like to enjoy some more island living, you can drop off one of the safaris and head to Zanzibar early. The extra days gained can be spent soaking in the sun at Tanzania's other lesser-known but equally beautiful islands, such as Pemba and Mafia Island.
No matter where I went, I met great people, shared some great stories, and saw sights that will forever remain etched into my memory. The beauty of Tanzania is more than what can be said or put into words. The only way to experience it all is by visiting this amazing country and seeing the sights with your own eyes!