A lot of travelers that visit India end up despising Mumbai.
And I will be honest, they have many reasons to. It is a city of extremes and certainly not for everyone.
Few cities in the world are as congested, polluted, unsanitary, stinky, hot, and obnoxiously loud as Mumbai. It is also a city that is far from being safe and a place where petty crimes, scams, and fraud run rampant. When you step out on the streets, the noise can be incessant and the air is sometimes too toxic to breathe. Then there are the traffic jams that can go on for kilometers, bringing the entire city to a standstill.
I am sure none of this is making you want to spend time in Mumbai, but I am here to tell you that you should.
I adore Mumbai.
While Mumbai may have many flaws it is also unlike any other city in the world. It is also the 12th richest city in the world, richer even than Toronto. Surrounded by water on three sides, it is a place that is hungry for success and at the same time, struggling for survival. Along its beachfront, you will find multi-million-dollar homes and in the city center, modern glass skyscrapers that tower over the city and its millions of inhabitants.
You truly feel that every inch of Mumbai is being utilized with space being the city's greatest luxury. Some of India's most elite celebrities and politicians live in Mumbai – mainly behind guarded walls and on the top floors of some of its tallest skyscrapers. And there is a very good reason for that. The city is one of India's oldest, and presently the country's economic and financial backbone. It is the embodiment of the Indian Dream and for those aspiring to make it big, it is the place to be!
While I had my reservations when traveling to Mumbai, the minute I got out of the airport I knew this city had many secrets just waiting to be discovered. Its untamed chaos, charismatic people, blend of cultures, delectable food, colonial and modern architecture, and deep-rooted history won me over on my very first day. Despite all my family and friends' warnings, I was in love with the place.
Yes, Mumbai is one of the most populated cities in the world with over 22 million residents and growing. Yes, it is the busiest and most crowded city in India that is choking on air pollution and constantly engaged in an endless fight for space. And yes, there is immense poverty, and nearly half of the city makes up Asia's largest slum.
However, put those things aside, for a moment, and you will find Mumbai to be an incredible city with wealthy, clean, and beautiful neighborhoods, vibrant nightlife, and many amazing historic attractions and adventures. More importantly, I have never felt more "alive" in a city. Every nook and corner of this place has a story to tell and is bustling with life. Mumbai is always on the go and just to be a part of the chaos is, in its own way, rewarding.
Many tourists that come to India, land in Mumbai, and try to get out of the city as quickly as possible. Don't! Even if this is your first time traveling to the sub-continent, spend at least three days in Mumbai to familiarize yourself with Indian culture and history. Mumbai is the beating heart of this beautiful country, and it deserves to be explored and loved.
This guide is going to be an itinerary on how to spend three days in Mumbai. I will go over, in detail, the best sights to see, the best places to stay, the best foods to enjoy, and the best things to do in this chaotic yet enchanting city.
So, let's begin.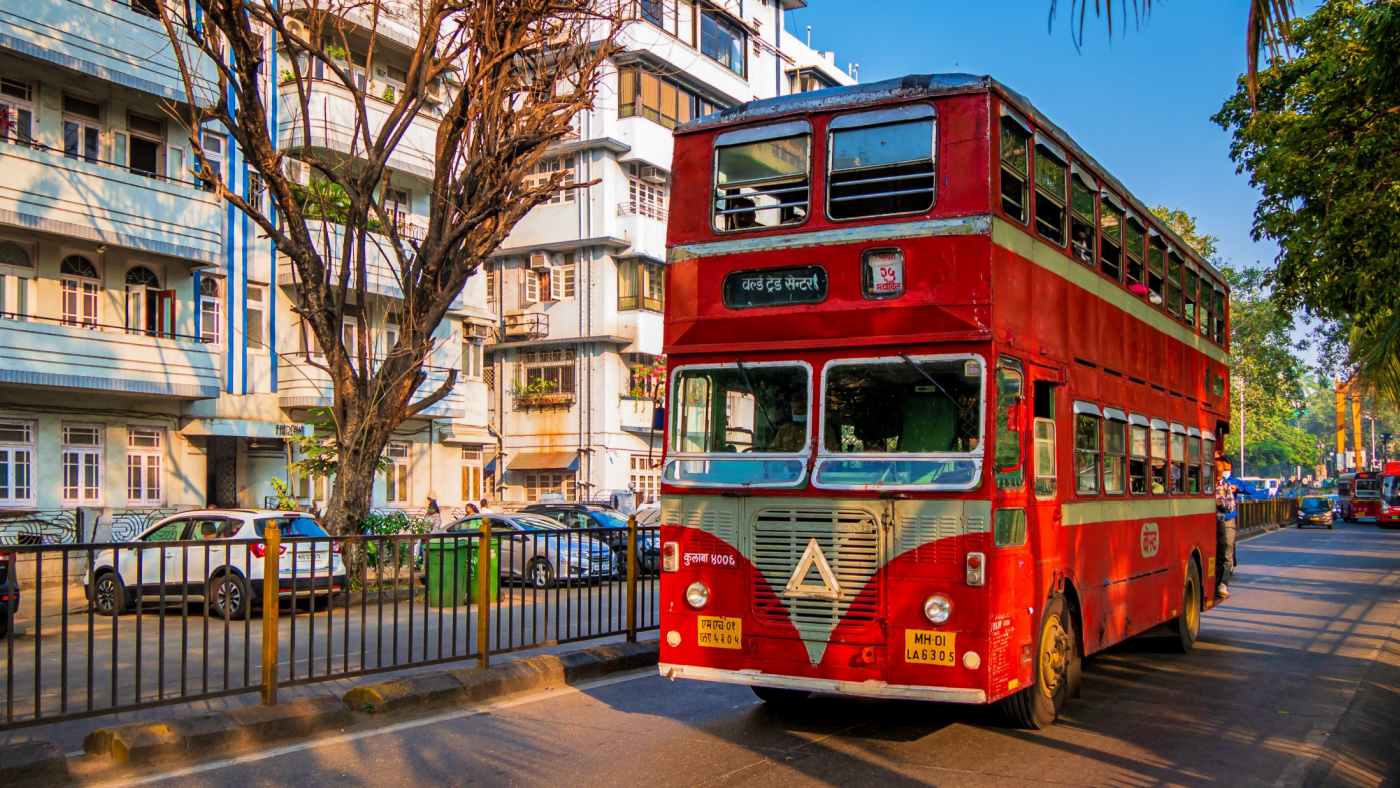 How Many Days Should You Spend in Mumbai?
Ideally, you would want to spend a minimum of three days in Mumbai.
Here's why?
Mumbai is a massive and immensely congested city that is divided into two distinct regions – South Mumbai (City District) and the Mumbai suburban district.
Even though the city district is smaller, it is packed full of iconic sights to see such as the Gateway of India and the Taj Mahal Palace, as well as trendy beaches to explore. South Mumbai is also home to the Dharavi slums, one of the poorest and most densely populated areas in the world – made famous by the movie 'Slumdog Millionaire'.
On the other hand, the suburban district is much larger and occupies the rest of Salsette Island. It is also, in my view, cleaner, more sociable, and greener. The section contains many of Mumbai's historic and spiritual landmarks such as the Shree Siddhivinayak Temple and Bandra Fort.
The Sanjay Gandhi National Park and Elephanta caves also provide a welcome escape from the city chaos and let you reconnect with nature.
Both districts have so much to offer and that is why three days are the perfect amount of time to digest Mumbai's many offerings. I recommend spending your first-day sightseeing in the city district, your second day admiring Mumbai's many historic and spiritual sites, and your third day reconnecting with nature.
I believe this is the perfect three-day itinerary to get the full Mumbai experience and change your perception of this often despised city.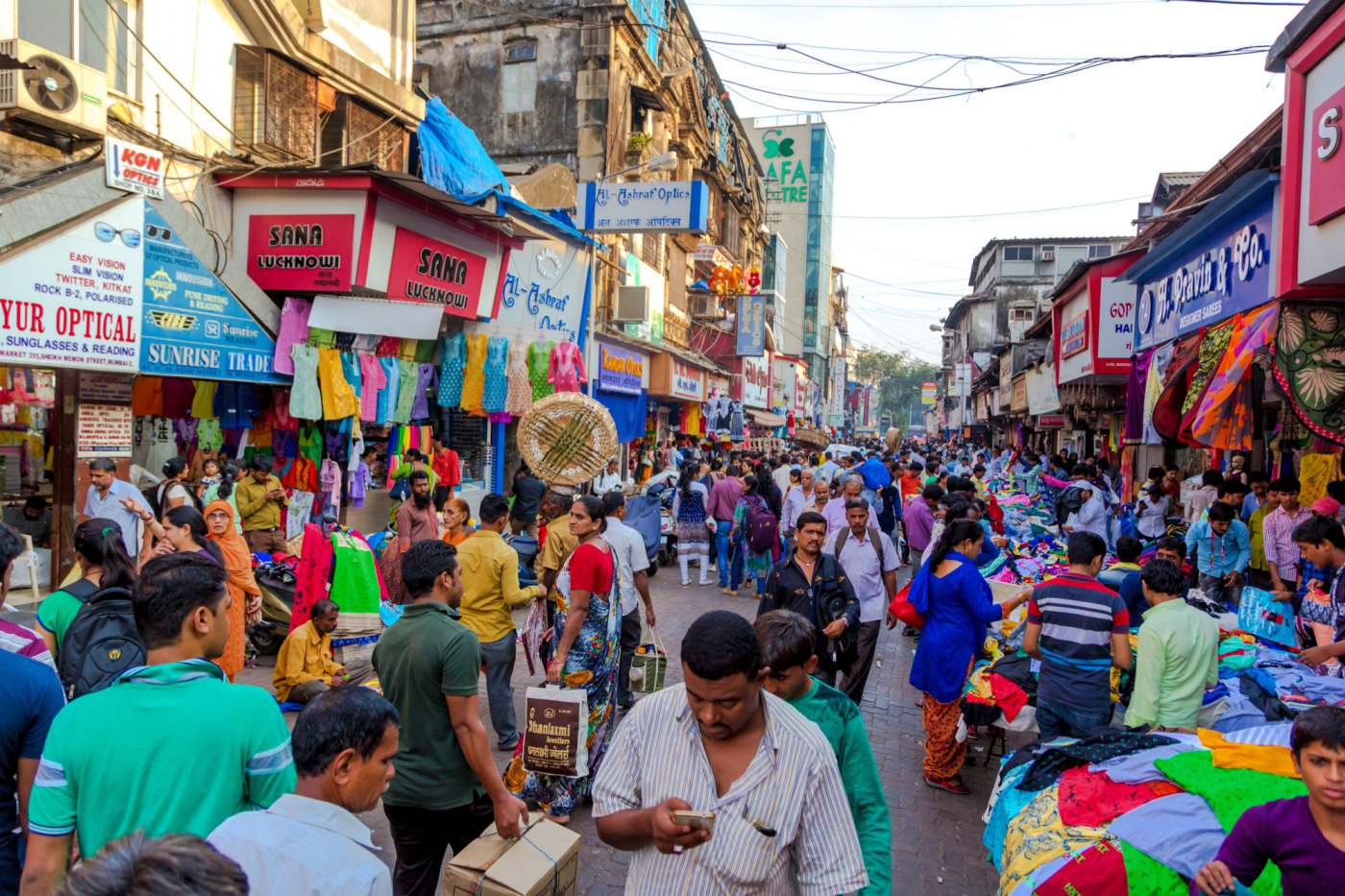 Day One: The Best Time to Explore Mumbai City
When you think of huge crowds, crazy traffic, and pure urban chaos you are likely thinking of Mumbai City.
I recommend spending an entire day here taking in the many sights, sounds and smells (some pleasant and some not so). Take to the streets and walk amidst the chaos, dodging motorcycles, rickshaws, cyclists, and other pedestrians that all seem in a hurry to get somewhere. At first, you will likely be overwhelmed. I know, I was. Never had I seen so much activity and 'rush' as it is called in Hindi, on any one street.
Those who have seen the movie Slumdog Millionaire, have at the very least some idea of what to expect when it comes to visiting Mumbai City. If you haven't watched the movie, I highly recommend you do so.
In South Mumbai no matter what street you are on, step outside and you will likely find lots going on. Whether it's street vendors selling their wares, kids playing cricket, or people just hanging out, no street in Mumbai is empty. You will find people walking everywhere and there will likely be more types of vehicles that you can count zipping past you without any regard for traffic laws.
However, spend a few minutes in this chaos and you will soon realize that the chaos somehow works, and as long as you go with the flow, everything will be just fine.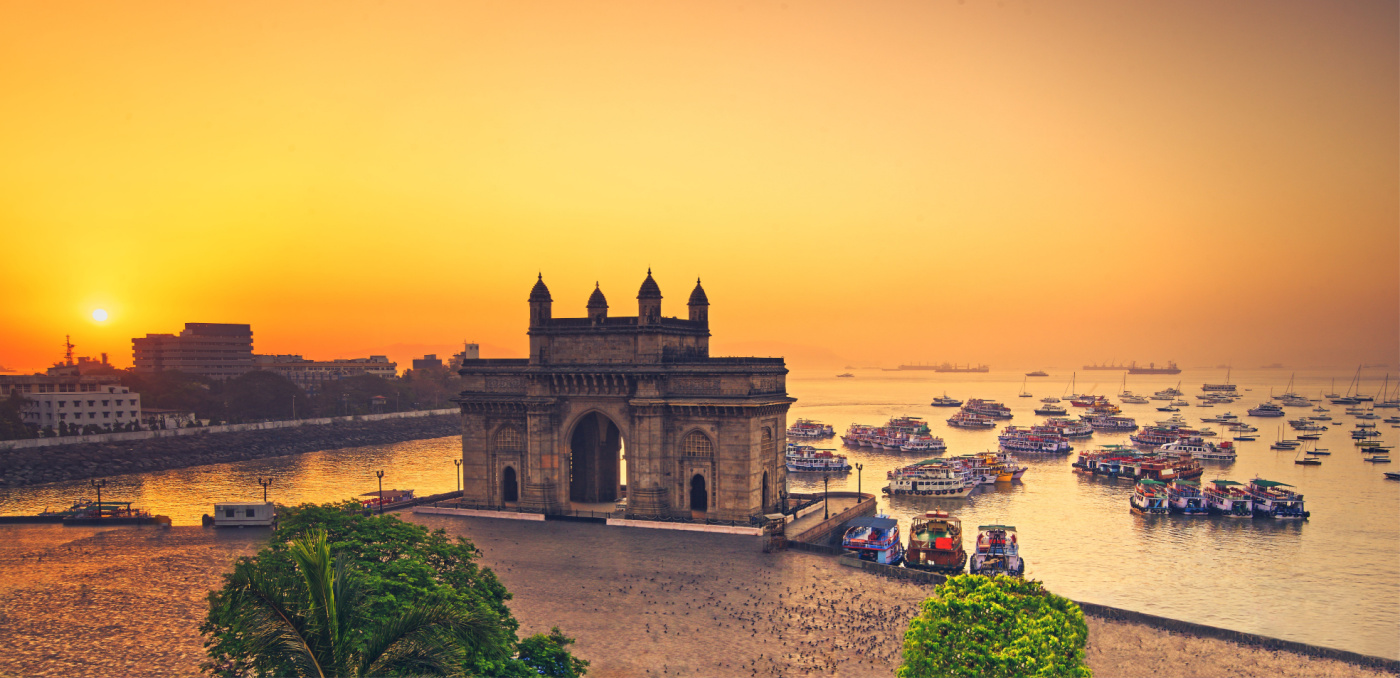 Now, it's time to head out to explore nearby attractions and iconic landmarks. Start by visiting the most iconic structure in the entire city – the Gateway of India.
Try getting here either really early in the morning as there will likely be few tourists and only light traffic. You will also get better pictures in the early morning light.
This architectural masterpiece was built in the early 20th century to commemorate Queen Mary and King George V's visit to India. The basalt stone monument is intricately designed, has plenty of historical significance, and is one of India's most famous landmarks.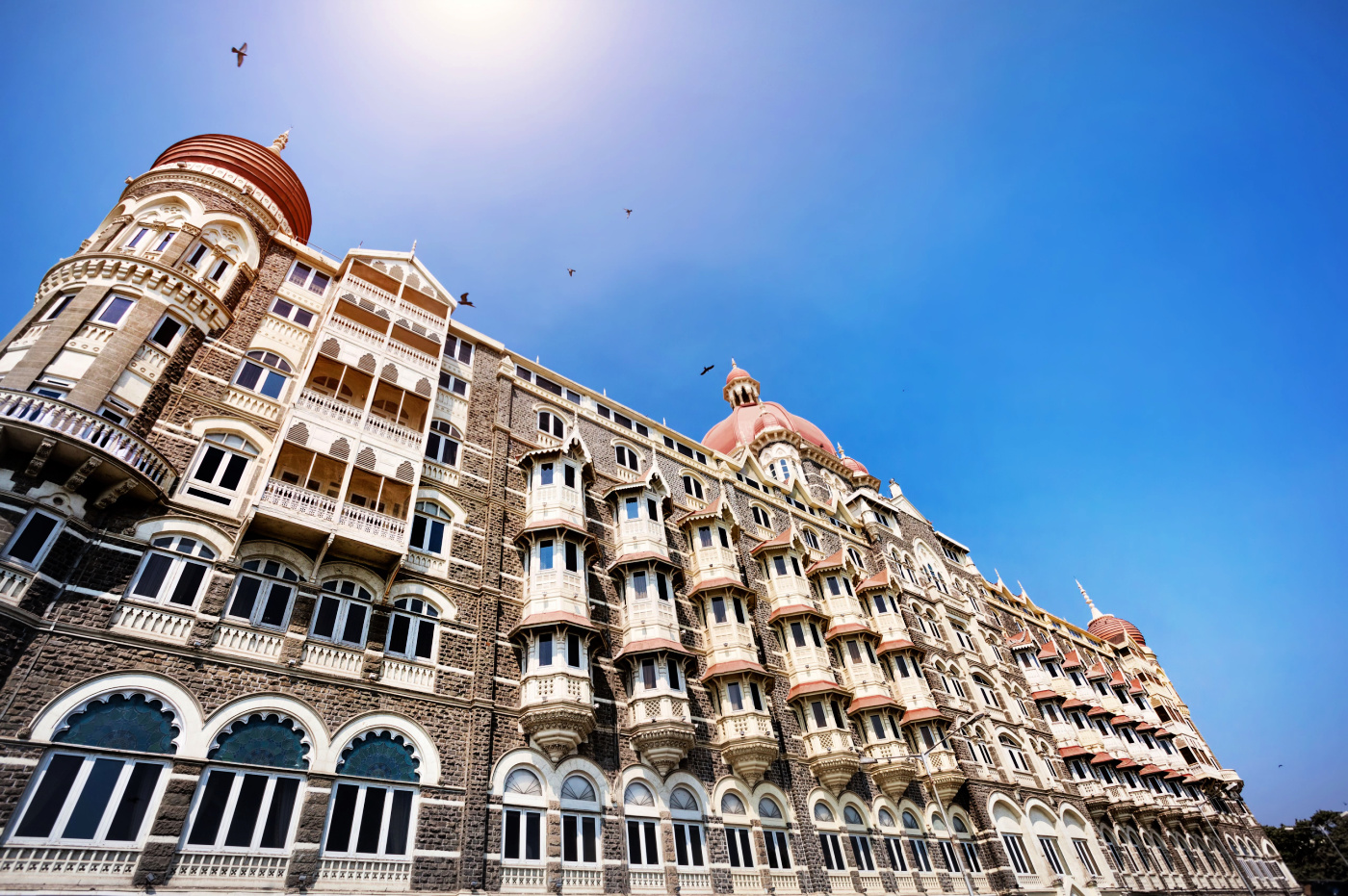 Enjoy the coastal views as you walk to your next destination which is another one of India's most iconic historical landmarks – The Taj Mahal Palace Hotel. Located just opposite the Gateway of India, this luxurious five-star hotel was built in the Saracenic Revival architectural style just 10 years before the construction on the Gateway of India began.
Stroll the public area of the hotel and stop by for a drink to quench your thirst at the hotel's famous The Sea Lounge, where you can take in the views of the Mumbai harbor.
By now, the morning rush hour traffic would have subsided, and it would be a good time to take a rickshaw or walk to the nearby Colaba Market for a spot of shopping and haggling. The Colaba Causeway market is massive, full of merchandise, and often crowded with people. Here, you can do some window shopping or haggle to get a deal on something you like but beware of scammers and pickpockets.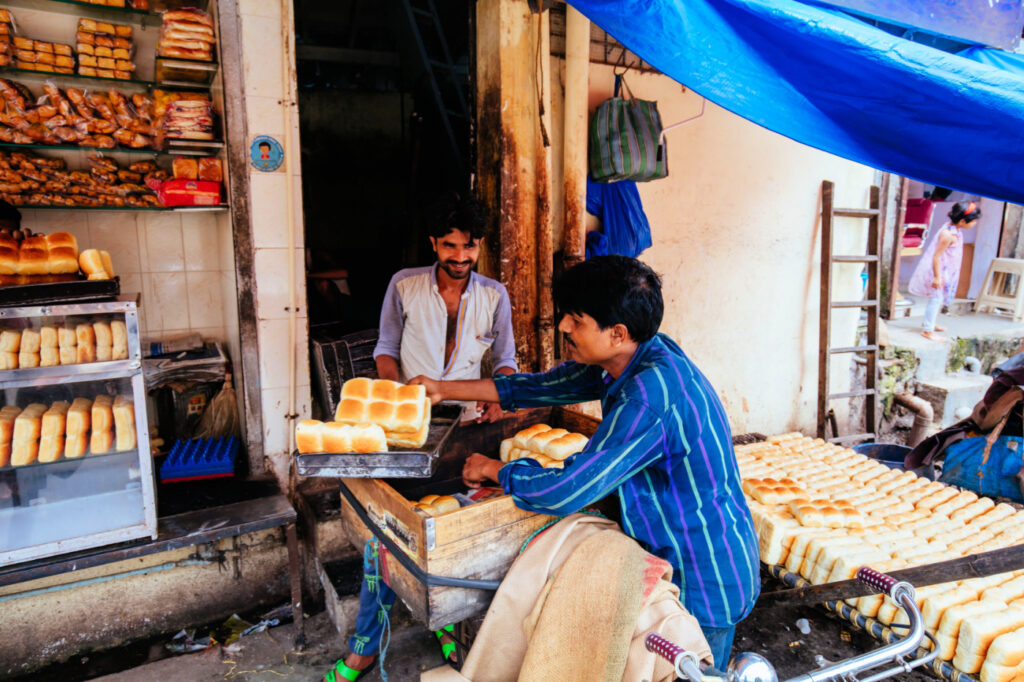 While wandering through the market streets and buying a couple of souvenirs along the way, I was drawn to all the delicious-looking street food available.
Now, like you, I had heard stories of how tourists had become seriously ill from eating out in restaurants in India. However, if you take the necessary precautions and be smart about what and where you eat you can get away with eating just about anything in Mumbai. It was in the Colaba Market that I had my first taste of Indian street food, and I was hooked after that!
As Indians are mostly vegetarian most street vendors and restaurants only serve vegetarian food. However, in areas with a more pronounced Muslim population, chicken and mutton can also be easily found. Most of the food served is also made fast and easily eaten on the go. I tried lots of Indian dishes but my favorites were Vada Pav, misal pav, bhelpuri, butter chicken with naan, The Bombay Sandwich, panipuri, pav bhaji, biryani, and chicken mayo paratha rolls.
Oh yeah, when it comes to food you are spoiled for choice in Mumbai! Indian spices are where it's at, and anyone that says otherwise has no idea what they are missing out on.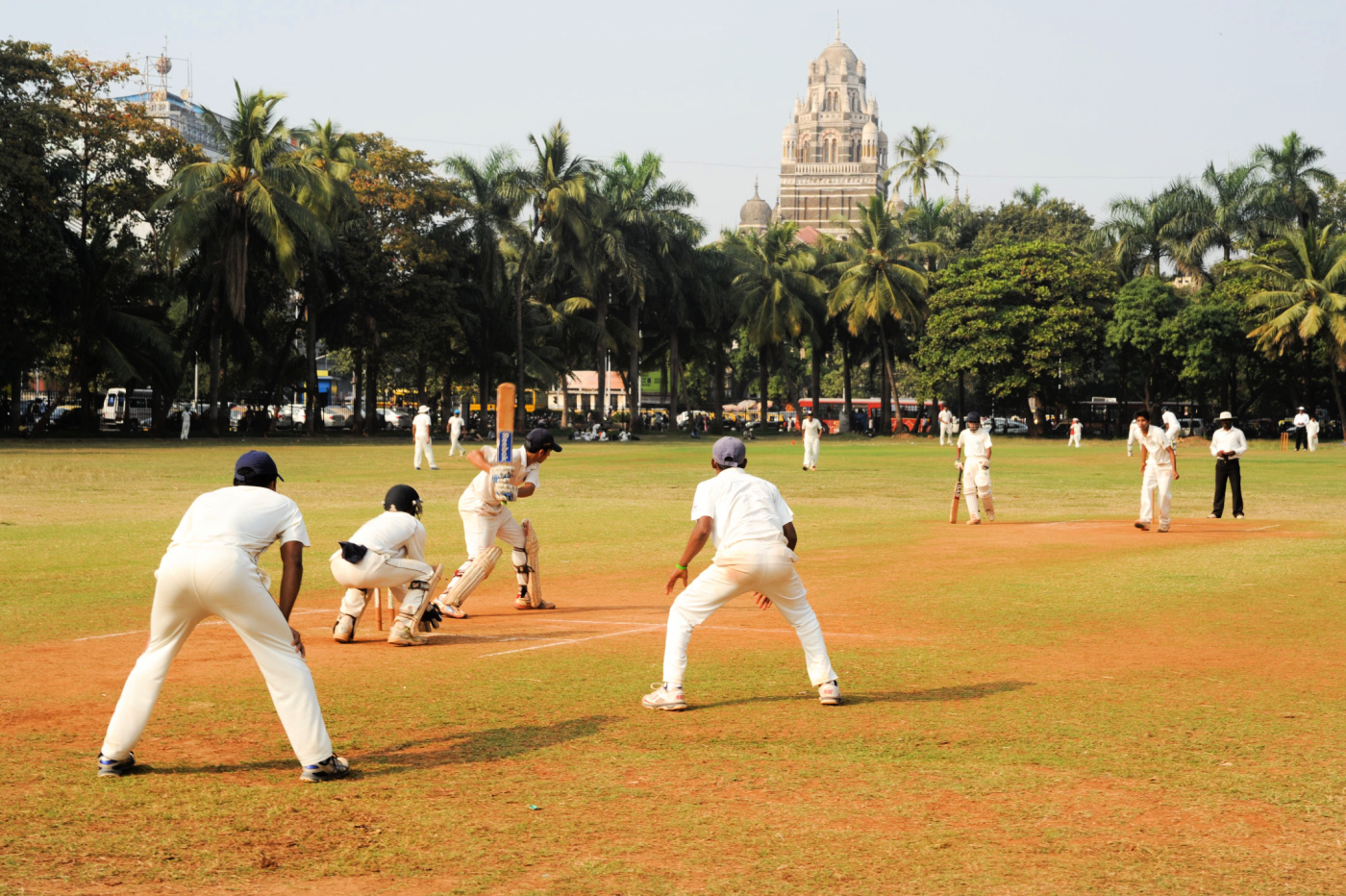 After you have had your fill of Indian food and busy Mumbai markets it is time to head to the Hanging Gardens on top of Malabar Hill, one of Mumbai's most affluent neighborhoods, for some peace and quiet. The beautiful, terraced gardens are full of exotic plants, flowers, and hedges, trimmed in the shape of animals. The gardens also offer panoramic views of the city and the Arabian Sea and are one of the more popular sightseeing destinations in Mumbai.
If you are a fan of cricket like me, you can also choose to skip going to the Hanging Gardens and visit one of Mumbai's iconic cricket maidans instead. It was here, on these maidans that legends like Sachin Tendulkar were born and bred. Around evening time, you will see these maidans packed to the brim with children and adults alike – all enjoying a game of cricket.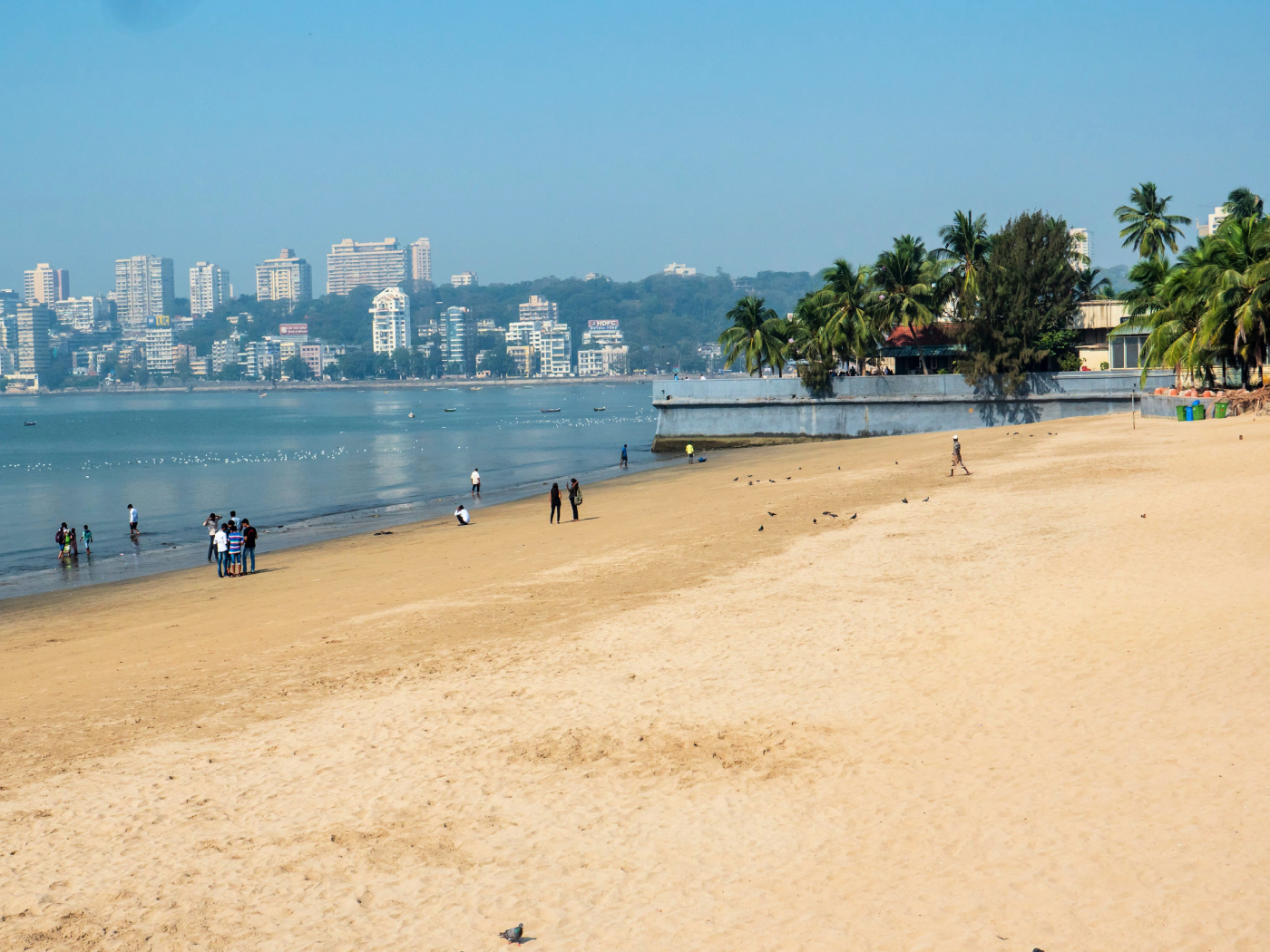 Visiting the cricket maidans of Mumbai was a dream come true of mine and one of the highlights of my trip to India. However, if you are not a fan of cricket, I would suggest taking another short rickshaw ride from the Hanging Gardens to Girgaum Chowpatty, a public beach located on the northern end of Marine Drive.
This is the perfect place to enjoy your very first sunset in India while munching on some delicious bhel puris. Many of the buildings around Marine Drive were built by Parsis and share a unique art deco style that adds even more character and personality to the area. All of Mumbai's most famous cricket grounds and clubs are also located here along with all the best Mumbai restaurants and street food vendors.
After sunset, I enjoyed dinner at the nearby Revival restaurant that served mouth-watering all vegetarian dishes, full of flavor and spice. The ambiance, food, and service were all excellent and I found the prices to be quite fair.
That wraps up day one. Honestly, I don't believe there is a better way to spend your first day in Mumbai than following this itinerary. On your first day alone, you have now sampled a little bit of everything that this city has to offer and are likely already adapting to its chaos and in a way – relishing in it!
Head back to your hotel and get some much-needed rest as tomorrow is another day full of activities and unique sights that can only be found in Mumbai.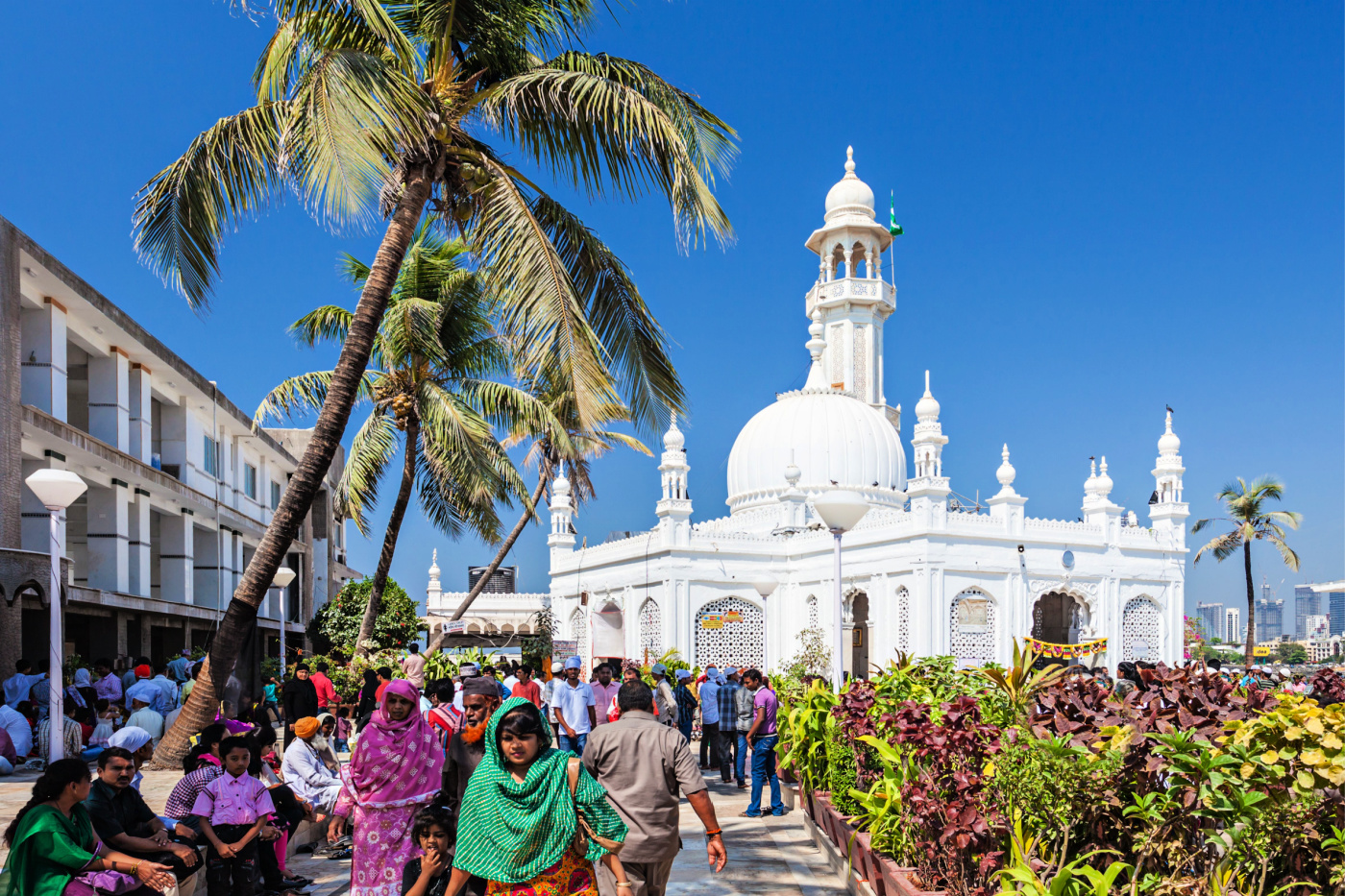 Day Two: Visit Mumbai's Cultural & Spiritual Attractions
Try waking up at the crack of dawn, as day two, is all about exploring the spiritual and historic side of Mumbai.
Your first stop is visiting the mausoleum of Haji Ali Shah Bukhari, a legendary Sufi saint that helped spread the religion of Islam in the region. The Dargah or tomb is built on what looks like the sea itself, especially during high tide. However, the site is constructed on a tiny islet, some 500 m off the coast, and can only be reached during low tide – which happens early in the morning.
The only way to get to the Haji Ali Dargah is by walking along a narrow causeway that is over half a kilometer long and crammed full of people. I remember as I walked along the causeway, I saw beggars with their feet chained to the causeway itself. After asking a couple of locals I was told it was to prevent them from drifting too far from the site during high tide. I had never seen anything like it.
As I reached the Dargah and learned about the story of Haji Ali himself and the legends surrounding the site, I could feel the serene spiritual energy in this place. It was truly a special site and one where I spent quite some time. Enthralled by its Mughal Indo-Islamic style architecture, its legendary tales, religious significance, and deep-rooted history.
Heading back was a bit tricky as the tide was coming in but luckily, I made it back just in time. As I looked back almost half of the causeway had already disappeared amongst the waves. After such a unique experience I was craving more and luckily to get more I just had a short walk along the beach to the nearby Shree Mahalakshmi Temple.
This 18th-century seaside Hindu temple was a whole different experience altogether. Dedicated to the Goddess Mahalakshmi, the temple is surrounded by flower stalls. Within the temple itself, they are the idols of three deities. Even though it's a small temple, its location by the sea and unique architecture make it stand out – worth a quick visit.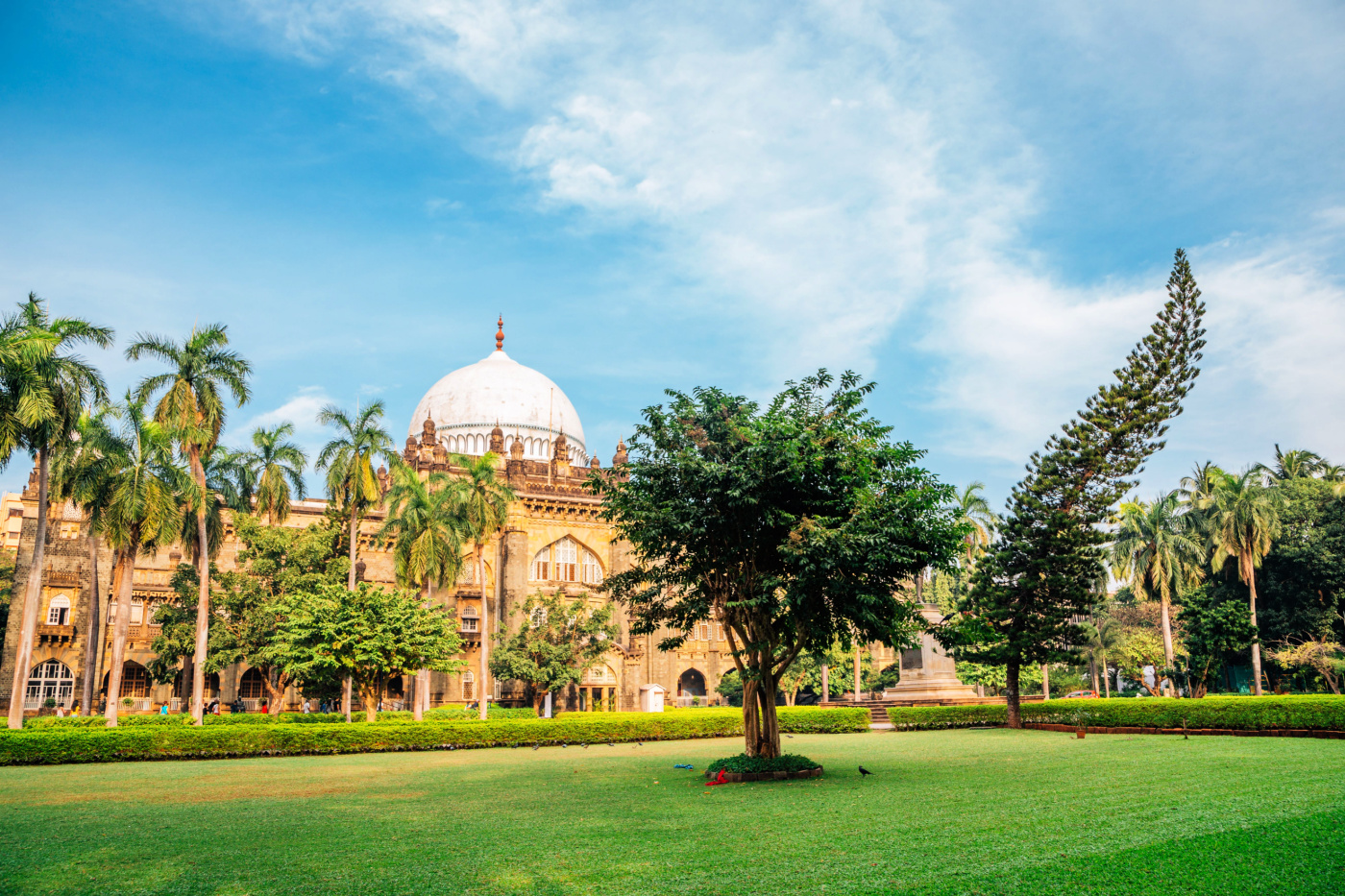 After connecting with your spiritual side, it is now time to connect with Mumbai's rich history and heritage by visiting the Chhatrapati Shivaji Maharaj Vastu Sangrahalaya – India's premium art and history museum. Declared a UNESCO World Heritage site in 2018, the building is part of the Victorian and Art Deco Ensemble of Mumbai, which includes a list of grand structures all along the peninsula.
Inside the museum is a vast collection of over 70,000 historic artifacts and artistic works. For a crash course on sub-continental history, this is the perfect place to visit. I was amazed at the astounding number of artifacts and relics that the museum housed in its collection and their deep significance in making India what it is today.
By this time you will likely be famished. It's time to grab some lunch either at one of the many nearby restaurants or delicious on-the-go street food that is seemingly available everywhere you go in Mumbai. You can also hold off on lunch as your next destination is just a short rickshaw drive away and has some of the best Mumbai food around – The Chhatrapati Shivaji Maharaj Terminus.
Another UNESCO World Heritage site, Chhatrapati Shivaji Maharaj Terminus, or CSMT for short, is one of Mumbai's most famous and populous railway terminals. Built-in 1888, the facade of the terminus was inspired by Victorian Gothic style architecture and is a sight to behold.
Arriving here at lunchtime is also perfect as you are likely to see Mumbai's legendary dabbawalas at work. Dabbawalas are delivery boys that are responsible for delivering homemade lunches to office-going workers. The 'dabbawala system' is considered the most efficient food delivery system on the planet, despite being completely analog.
Opposite the terminus, are also some of Mumbai's best restaurants and street vendors all serving varieties of Indian dishes and desserts. So, this is where I would have my lunch!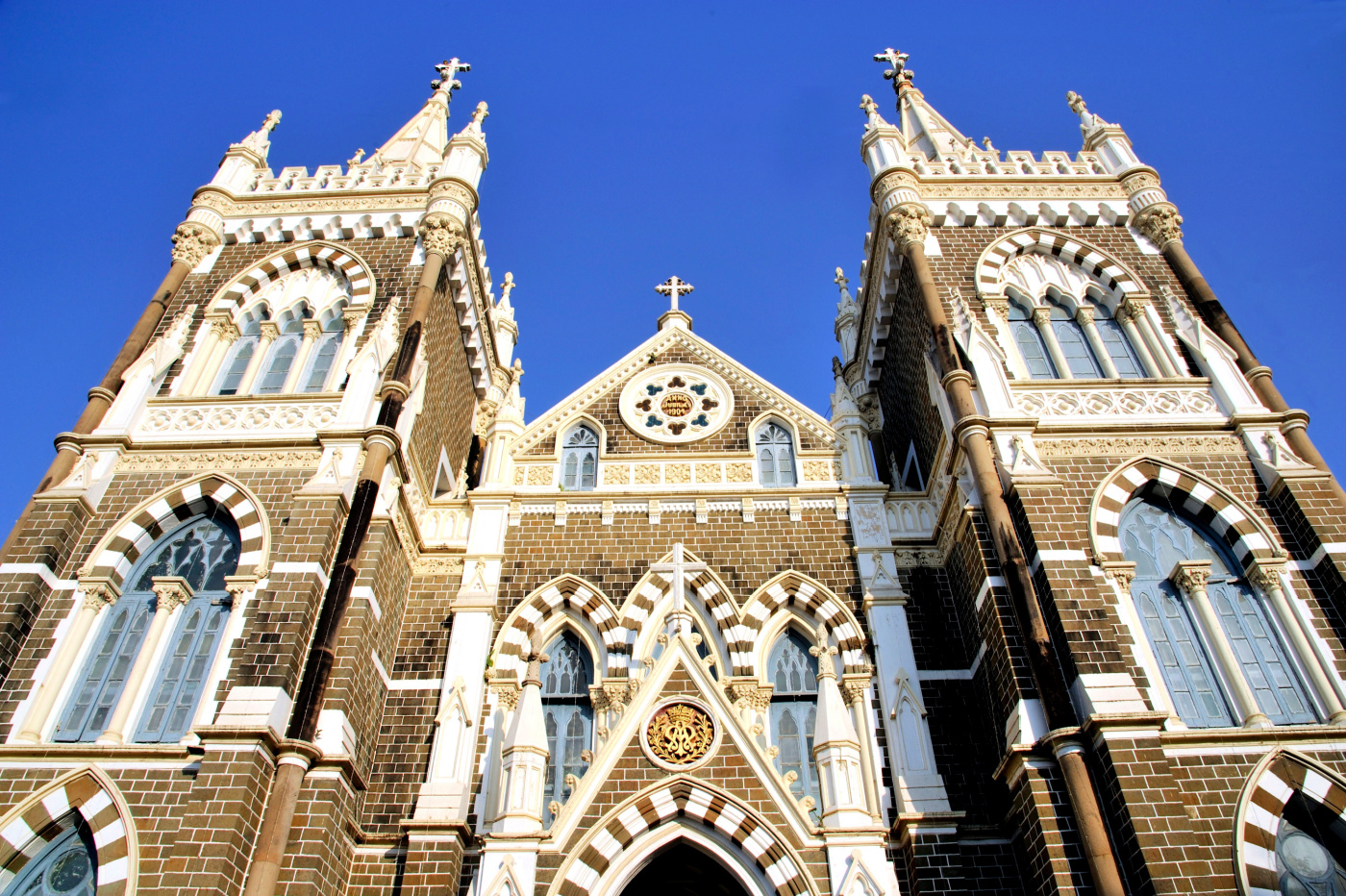 After lunch, it is time to relax a bit and catch a taxi ride to the Basilica of Our Lady of the Mount in Bandra West – one of my favorite Mumbai neighborhoods. The ride there will take about 30-45 min depending on traffic and along the way, you will be able to see a large part of South Mumbai.
By the time you arrive, it should be around 3 pm. The church will be open for prayers and veneration and there will likely also be few tourists around this time. Located high on top of a hill, the Basilica of Our Lady of the Mount is one of my favorite churches in all of India. It is also the oldest church in Mumbai. It has incredible architecture and a divine aura that is extremely peaceful and soul-cleansing.
To catch another fantastic sunset, I would recommend heading to Bandra Fort which is relatively close by. The fort was built by the Portuguese as a watchtower in 1640. Today, it is a popular sightseeing destination and a romantic spot to watch the sunset over the Arabian Sea.
It has been a long day and it is time to unwind a bit. Luckily, we are in Bandra West, a neighborhood famed for its nightlife and upscale bars and clubs. Party it up and then it's time to head back to the hotel and rest up for tomorrow as we will be visiting my favorite destination in Mumbai.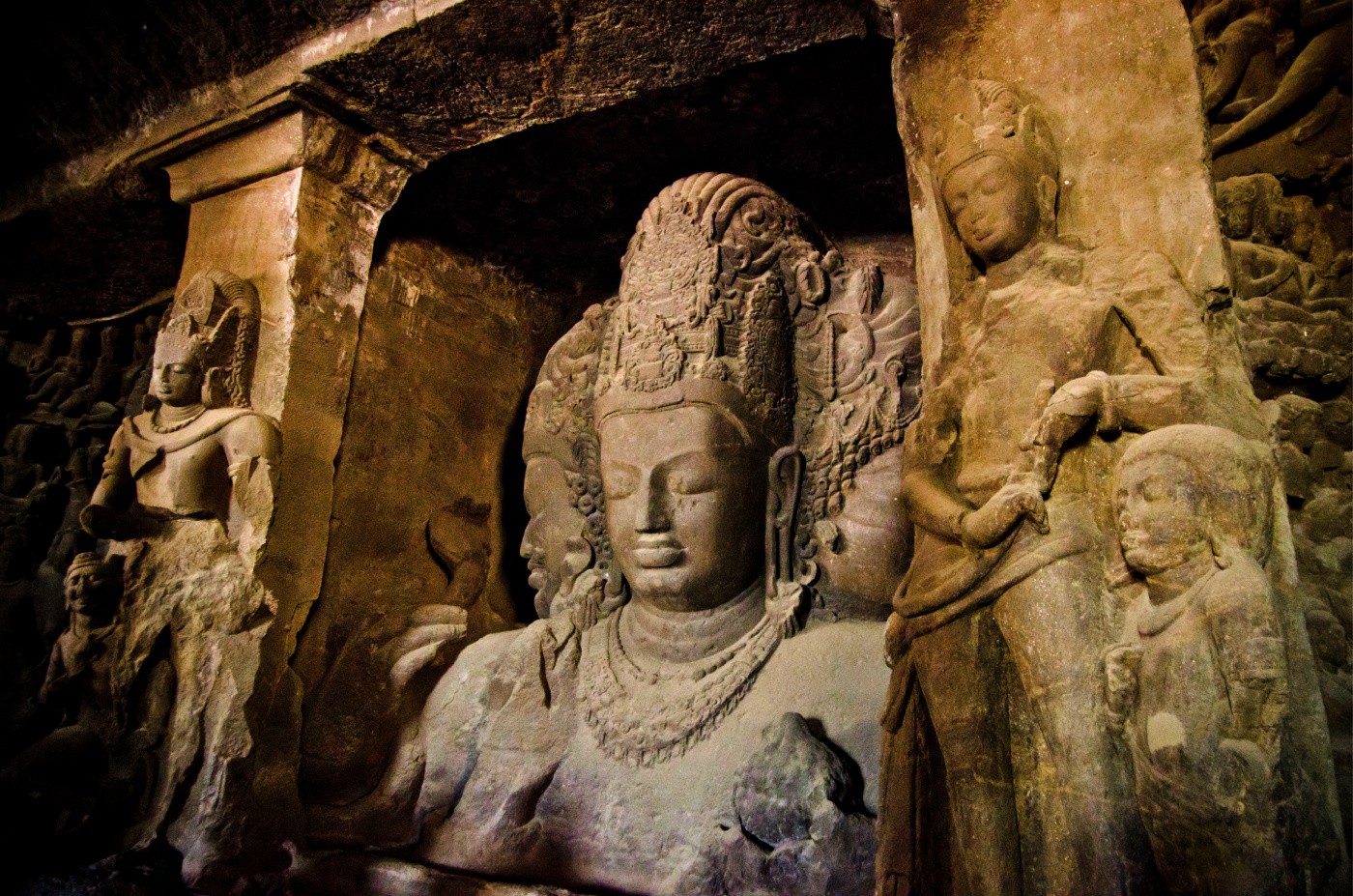 Day Three: A Trip to Elephanta Island
You can sleep in if you want and have a hearty breakfast before setting out for your day three adventure – a trip to see the ancient Elephanta Caves.
The ferry to Elephanta Island leaves at 9 a.m. and while you could go explore the island yourself, I would booked a half-day tour of Elephanta Caves with GetYourGuide.
I paid $70 for my trip, and while going solo would have been cheaper, I wanted a relaxing third day. I had a driver pick me up at the hotel in the morning and drive me to the Gateway of India where there was a ferry waiting to take me across to the island. The fees for the ferry were included in the package along with entrance tickets to Elephanta Island & Elephanta Caves. Daiwat, a well-spoken guide, was also waiting for me on the island. He was friendly and extremely knowledgeable which made for fun and interesting conversations.
The ferry ride to Elephanta Caves takes about an hour. As you get off the ferry you have the option to take a ride on a toy train along the causeway to the island itself. The ticket for the train is only 10₹ and is recommended, as after that, it's all about walking.
As soon as you reach the gates leading to Elephanta Caves you are greeted by monkeys running wild. While they may look cute you need to be wary of these mischievous mammals as they tend to steal your food and belongings the second they get a chance.
It was now time to climb the 120 steps leading to Elephanta Caves itself, and let's just say it was a good thing I had a good rest and a big breakfast. Getting up these steps was quite a workout but also enjoyable as along both sides of the steps were stalls selling all kinds of souvenirs and interesting handmade fashion accessories.
At the top of the plateau lies the entrance to the legendary Elephanta Caves which are said to be as old as the 2nd Century BC.
There are three caves in total for tourists to explore. One of the caves is dedicated to Buddha, another larger cave has monoliths of Hindu deities and the third cave, which is the biggest of them all, is dedicated to Shiva, the supreme God of Hinduism. Each one of the monoliths is intricately carved out of basalt rock and is a marvel to behold with the largest one being a 20ft. Monolithic three-faced statue of Shiva himself.
After a thorough exploration of the caves and learning about their history and origin, it is time to head back to the ferry. However, on your way back grab some lunch at the many restaurants that passed you by on your way up to reenergize and look back at your adventures thus far.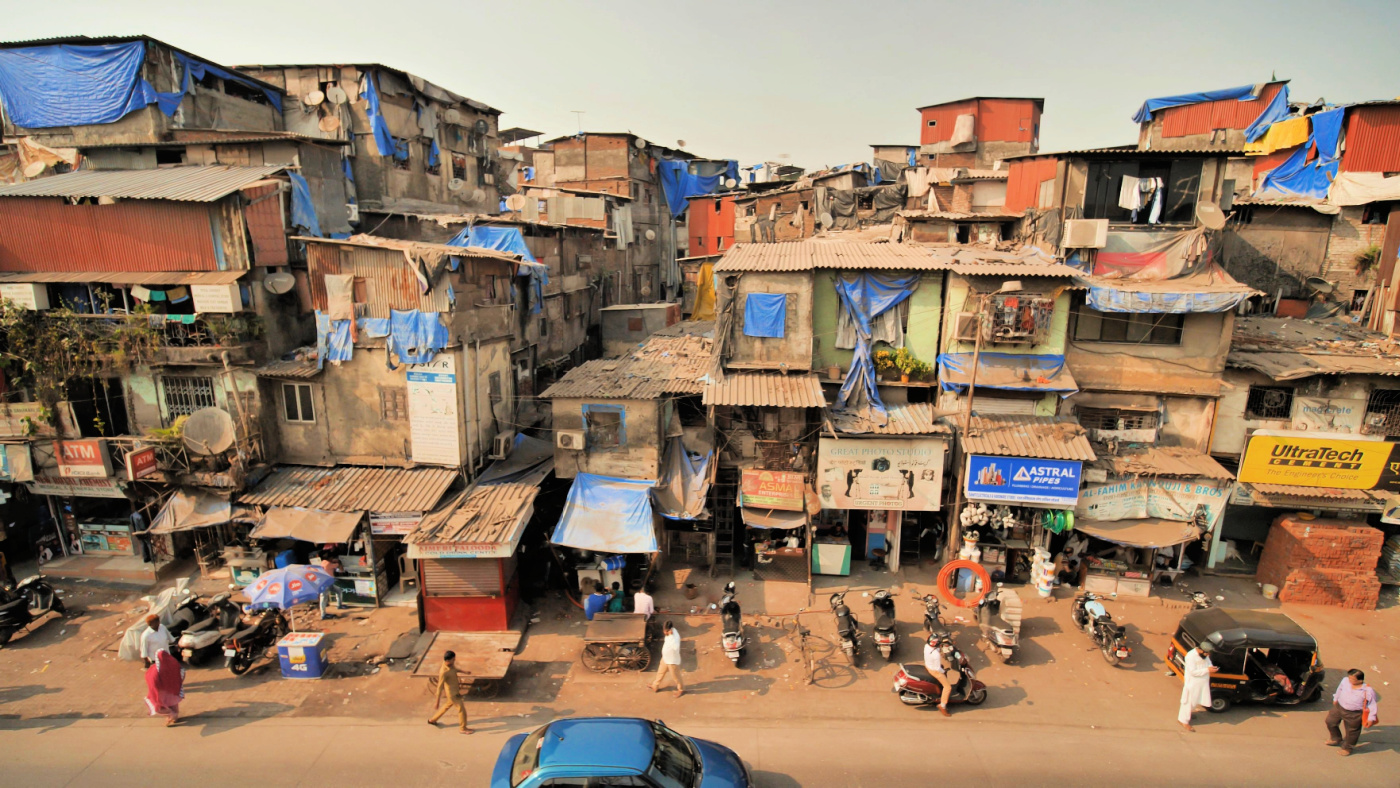 By the time you get back to Mumbai and the Gateway of India, it is going to be around 3 p.m. If you are still up for another adventure before heading out of Mumbai I would suggest booking a guided two-hour walking tour of the Dharavi Slum district. As one of Asia's largest slums, this small area of Mumbai is very much a big part of the city. Witnessing firsthand how these community-driven people survive in such harsh living conditions and with little to no support is honestly just incredible.
End your day watching a Bollywood movie in one of Mumbai's many cinemas and then it's time to get ready for what else India has in store!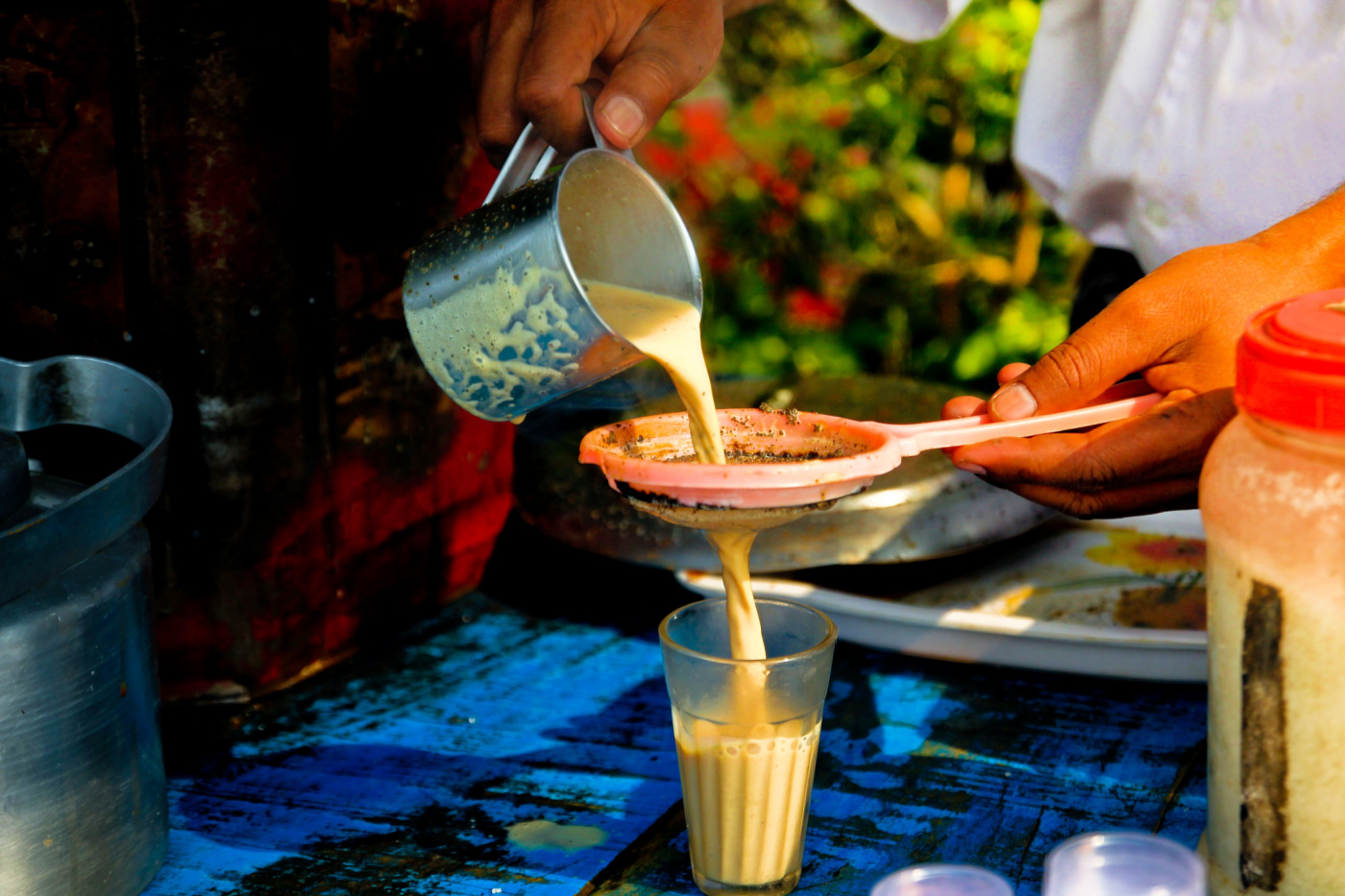 Where To Stay in Mumbai
In a city with over 22 million people, finding a place to stay can be both easy and extremely difficult.
I recommend finding a hotel that is somewhere along the border of Mumbai's two distinct regions, in neighborhoods such as Bandra West. Living in the heart of the city can be too noisy and chaotic so I find from a location perspective it is the best compromise. You are still close to the city but in more open neighborhoods with less traffic, pollution, noise, and people.
As a solo traveler, I stayed at one of Mumbai's best hostels in the Santacruz neighborhood which was safe and close to Mumbai's International Airport. The staff here was excellent and very helpful. The place was really clean, had free-Wi-Fi, was air-conditioned, and offered an awesome morning breakfast. As a solo traveler, there wasn't much more that I could have asked for, for just $14 a night!
However, if you are not a solo traveler or want a place to call your own, Mumbai has many options for that as well. On my last night in Mumbai, I stayed at The Ferreiras which was this beautiful boutique hotel tucked away amidst the narrow streets near Girgaum Chowpatty Beach. The location of the hotel was superb as the street it was on was too narrow for vehicles, which helped cut down the traffic noise. Both owners were amazing and treated me as part of their family even though I was there for just one night.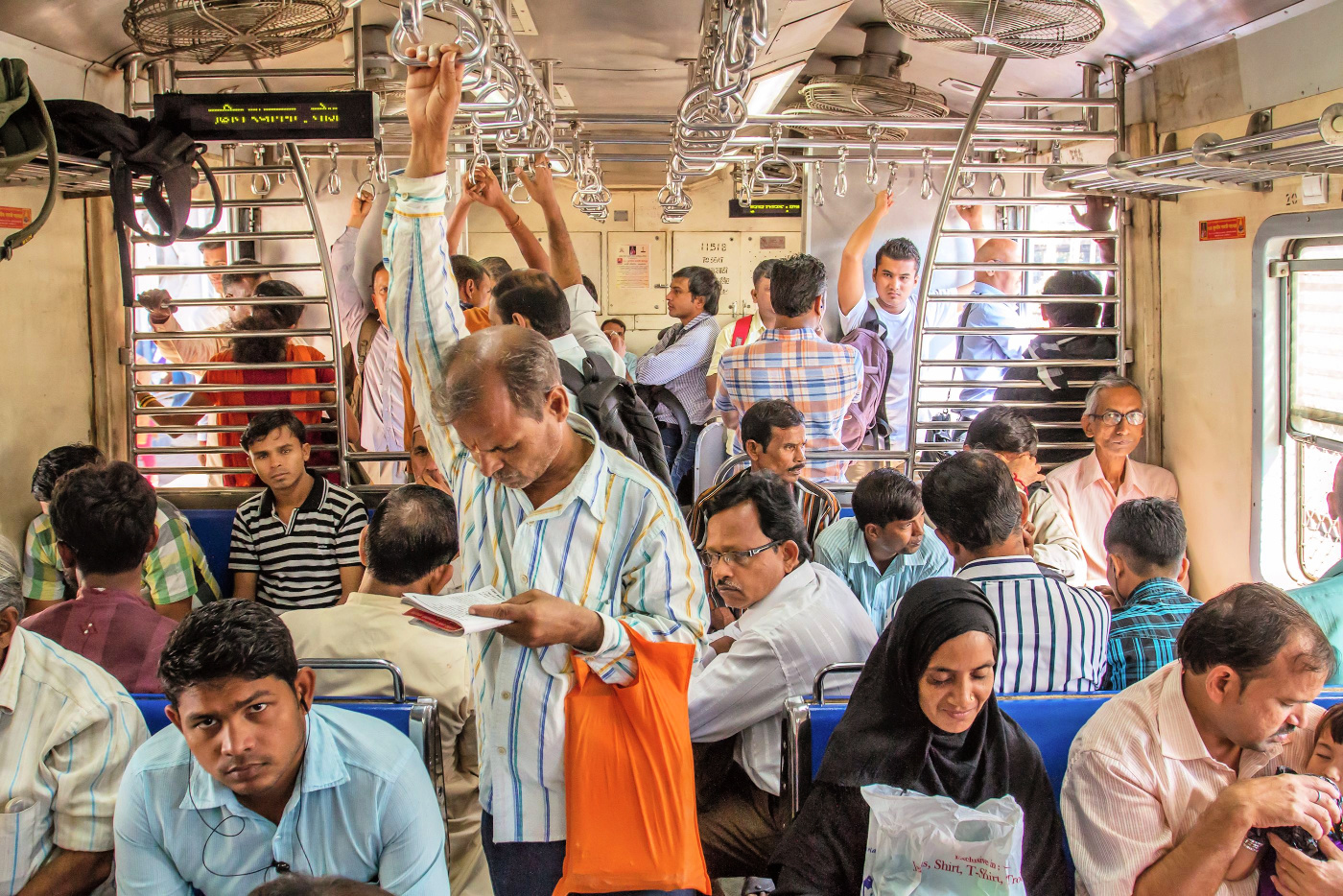 The Best Way to Get Around Mumbai
Traveling in Mumbai is easy and inexpensive.
No matter where you are there is likely a tuk-tuk, rickshaw, or taxi nearby. I found tuk-tuks to be by far the cheapest and most efficient way to get across Mumbai, especially when covering short distances. Just make sure to carry a mask, as the smoke and dust while stuck in traffic, can sometimes get a bit overwhelming.
For longer rides, I would recommend calling an Uber. The local taxis aren't air-conditioned and on longer rides, you will need an air-conditioned car. Uber is big in Mumbai and rides are easy to get and cheap.
I would recommend avoiding traveling on the train or buses. They can be extremely crowded and, in some cases, downright dangerous to travel in.
The Best Time to Visit Mumbai
The best time to visit Mumbai would be during winter from October to February.
The weather in Mumbai is moderate and pleasant during these months with little rainfall and generally low humidity. Summers are the worst months to visit as it is Monsoon season, and the humidity is simply unbearable.
Things To Watch Out for When Traveling In Mumbai
Here are some of my top tips for traveling in Mumbai.
Wear comfortable footwear. You will likely be doing a lot of walking.
Wear lighter shade clothing. White is best.
Carry a mask and hand sanitizer with you
Avoid using public transport
Switch to a vegetarian lifestyle but avoid eating raw fruits or vegetables. Anything cooked on fire and eaten right away is safe.
Never drink water from the tap or public coolers. Only consume mineral water.
Be wary of scams and pickpockets. Keep your personal belongings safe and don't disclose personal information to strangers.
Always be on the lookout for traffic and while driving never take your eyes off the road.
Try communicating with locals by saying "Namaste" first. I found this usually made people smile and open up.