After ten years of travel, I can definitively say that New Zealand is one of my favourite countries.
I've spent well over a year of my life travelling across this beautiful country, from the top of the North Island to the bottom of the Stewart Island, visiting over 70 destinations along the way. I've climbed active volcanoes, tramped along Great Walks, trekked over glaciers, and marvelled at the country's geothermal features.
I even landed myself a Kiwi boyfriend on my travels, and after 10 years spent visiting the Land of the Long White Cloud together, in 2020, we decided to move here. In 2021, I was granted permanent residency.
That, I believe, puts me in a unique position to accurately cover exactly how much it costs to travel in New Zealand. Not only do I have all of the insider information on how to save money, through being a local, but I also know what it's like to travel extensively in the country. Not many locals have spent 14 months driving across New Zealand!
New Zealand has a reputation for being expensive for travellers, and while it most definitely is in comparison to countries like Thailand and Vietnam, it doesn't have to destroy your bank account. In fact, you can easily visit New Zealand on a shoestring. There are plenty of ways to keep costs down, and I'm going to show you exactly how to do so.
Let's get started.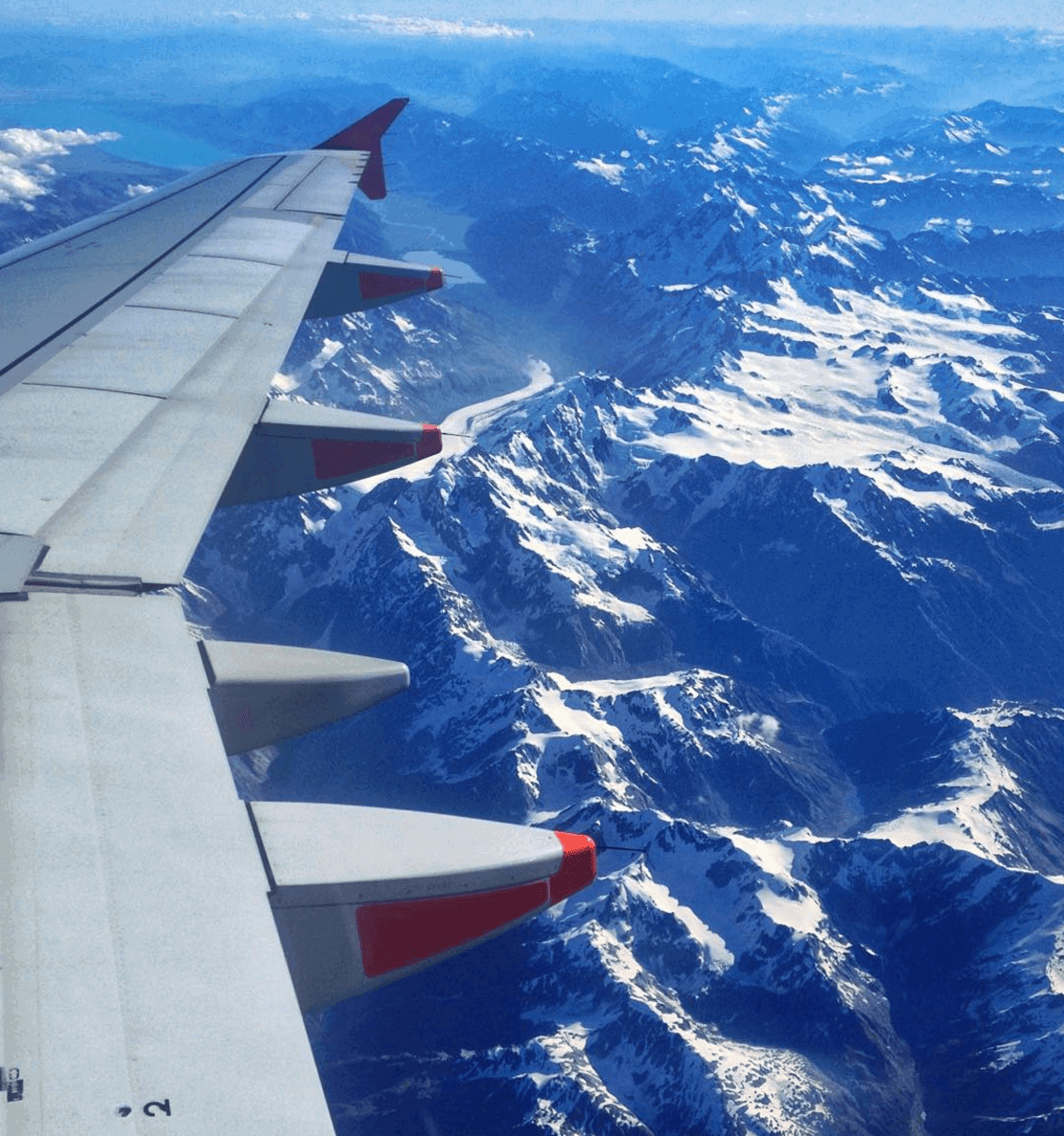 How to Save Money on Flights to New Zealand
I don't usually include the cost of my flights into and out of a country in my budget breakdowns, as they're going to vary wildly depending on where you'll be flying from and what time of year you plan to visit. Instead, I'm going to share tips and tricks for finding the very best deals for getting to New Zealand on the cheap.
My biggest advice of all is to start checking Secret Flying religiously. This website is my holy grail when it comes to travel deals and it's thanks to them that I managed to score return flights from Lisbon to Cape Town for 280 USD, Rome to Japan for 350 USD, and one-way flights from Copenhagen to Los Angeles for 120 USD, along with Singapore to London for 102 USD.
There's no catches or scams here — Secret Flying simply shares incredible deals with their readers for free, and they're all legit. I book 90% of my flights through deals I spot on their site — and no, I'm not being paid to say this. I just can't get enough of flying cheaply around the world, and can't stop singing its praises in every single one of my blog posts!
You'll want to have flexibility with your travel dates in order to take full advantages of the low prices, as the deals are usually only for a certain month, but overall, Secret Flying should be the first website you check.
If Secret Flying doesn't work for you, your next best option is Skyscanner. I use Skyscanner all the time, and have found it to be the best flight comparison search engine around. There are a ton of features that'll help you find the best deal for your airfare:
First, you can search for flights to New Zealand as a whole, rather than a specific city. You may find it's cheaper to start your adventure in Christchurch rather than Auckland, for example. You can also search for flights across a wide range of dates. If you know you want to travel to New Zealand in January, for example, you can look at prices for every day of the month to ensure you're flying on the cheapest possible date.
As always, when it comes to travel, the more flexible your plans, the easier it will be to save some cash. If you need to fly into a certain airport on a certain date, your chances of finding a great deal are much lower than if you're happy to fly into any airport during the summer months.
Now that we've covered how to get to New Zealand, let's take a look at how much you can expect to spend while you're there. All prices within the article are in U.S. dollars and New Zealand Dollars.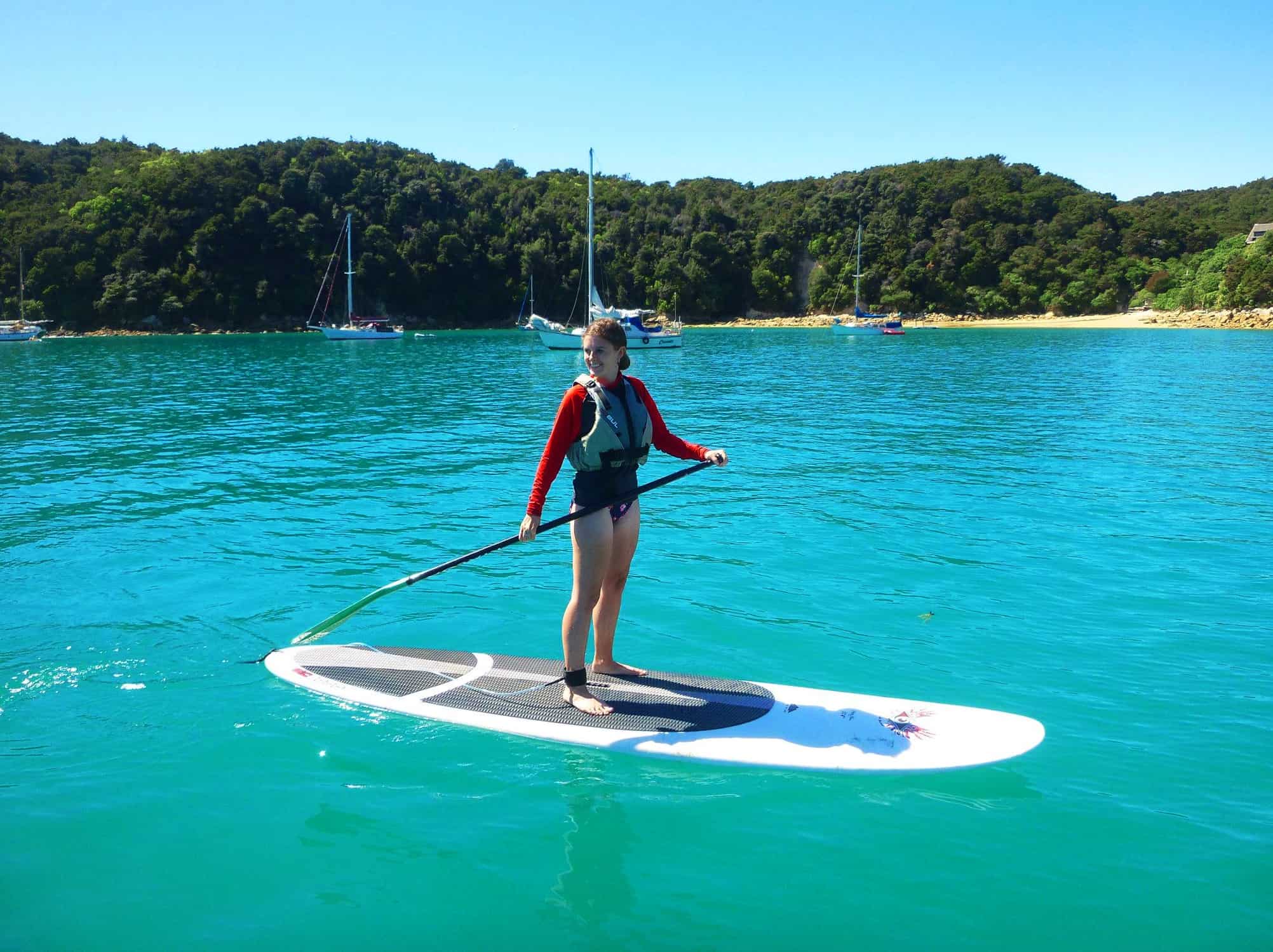 How to Find Budget Accommodation in New Zealand
When it comes to saving money on accommodation, there are several options for budget travellers.
The first of these are hostels. New Zealand has hostels in most major city and towns across the country, and they're one of your best options for saving money while still making friends.
Hostels in New Zealand are similarly priced to Western Europe or North America, so you won't be cruising around spending $5 a day like you might in Southeast Asia. You can expect to spend around 20 USD a night for a dorm bed, and $50 for a private room, so if you're travelling as part of a couple, you may find you end up spending similar amounts for a private room, as opposed to going with two beds in a dorm.
If you're an older traveller and put off by the thought of staying in hostels, don't be! You can stay in a private room to still receive privacy and quiet, you're unlikely to be the oldest person there, and most hostels these days are modern, clean, and centrally located. There are plenty of older travellers in hostels in New Zealand, from middle-aged couples to solo septuagenarians on a trip of a lifetime. As long as you check the reviews of any hostel you book to make sure nobody refers to them as a party hostel, you'll be all good.
Airbnb is another option that you're going to want to keep in mind, as staying in a private room (rather than renting out the entire apartment) with a local can often work out to be more affordable as spending a night in a hostel, especially if you're a couple. Head on over to the Airbnb website and you'll find accommodation for as little as $20 a night. You'll be more comfortable than you would be in a hostel for not that much extra.
If you're confident driving in another country, you may want to look at getting a campervan for your time in New Zealand. Renting a campervan will cost around $40 a day, but when you take into account that that's both accommodation and most of your transportation costs, it's easy to see how you can save money with a camper.
If you're on a really tight budget, there are options in New Zealand that mean getting to explore the country for free. Couchsurfing has been a budget travel staple for over a decade now, and there are tens of thousands of hosts across the country. You'll be able to stay for free with a local and gain an insight into life in New Zealand that's tough to experience when staying with other travellers in hostels.
Housesitting is another option if you're going to be travelling without fixed plans. The best option is Kiwi Housesitters for New Zealand, and you'll want to look at arranging this as far in advance as possible. Housesitting allows you to stay in someone's house for free, usually while taking care of their pets, and is a great way to travel slowly across New Zealand without spending much money at all.
Finally, when it comes to free accommodation, you could also check out WWOOFing. You'll receive free accommodation and food in exchange for working on a local organic farm for a few hours every day. You'll likely make tons of new friends, learn a new skill, and see a side of New Zealand that few travellers get to experience. WorkAway is another option in New Zealand that'll give you free board in exchange for a more diverse choice of work.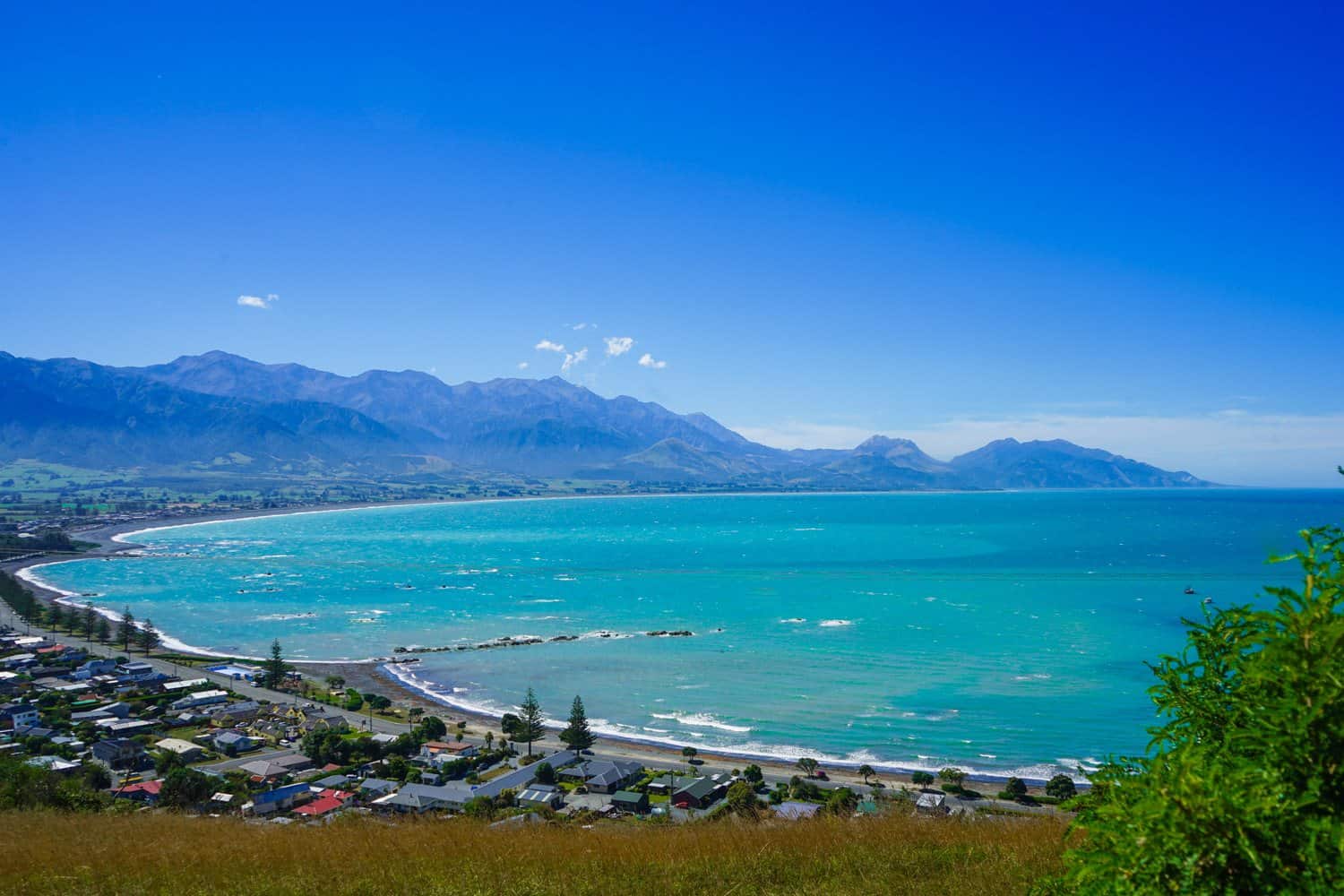 My Favourite Hostels in New Zealand
After weighing up the different accommodation options for New Zealand, I decided that going for a hostel was the best option for me. I wanted to make friends while travelling across the country, knew I'd appreciate the comfort of staying inside rather than in a campervan, and wanted access to the Wi-Fi in hostels, too, as I knew it would be tougher to access at campsites.
Over the four months I've spent in New Zealand, I've stayed in a whopping 51 hostels, guesthouses, and hotels — some of them were terrible, which is to be expected, but some of them were absolutely wonderful. To help you plan your trip, these are my absolute favourite places to stay:
Haka Lodge, Queenstown: Once you stay in a Haka Lodge (they have several hostels across New Zealand), you'll have sky-high expectations of what a hostel should be. Not only is Haka Lodge affordable, but it's also one of the most modern, clean, and high tech hostels I've ever stayed at. There's a reason why this hostel is so well-rated and it's because of the friendly staff, great location in Queenstown, and kickass rooms (both the dorms and private rooms are amazing — I stayed in both). This is the best hostel I've been to in New Zealand and I wouldn't consider staying anywhere else.
→ Check rates for Haka Lodge
Jailhouse Accommodation, Christchurch: This is one of the best hostels in Christchurch, and yes, it's an old converted jail. Not only is it one of the cheapest options for travellers, but it also comes complete with a cinema! The rooms are modern and clean, the beds are super comfortable, the kitchen is spacious, and their Wi-Fi is some of the fastest you'll come across in the country.
→ Check rates for Jailhouse Accommodation
The Dwellington, Wellington: Wellington has a lot of budget accommodation available, but a lot of cheaper hostels and hotels receive terrible reviews. The Dwellington, however, is one of the best places to rest your backpack in the city. There's a reason why it receives some of the best reviews of any hostel in Wellington! While the Dwellington is further away from the city centre than other options, I think the extra walk is worth it to stay in such a cosy, welcoming hostel! The kitchen and bathrooms are great, the breakfast os wonderful, the staff are incredible, and it's one of those places where it's super-easy to make friends with other travellers. Highly recommended!
→ Check rates for The Dwellington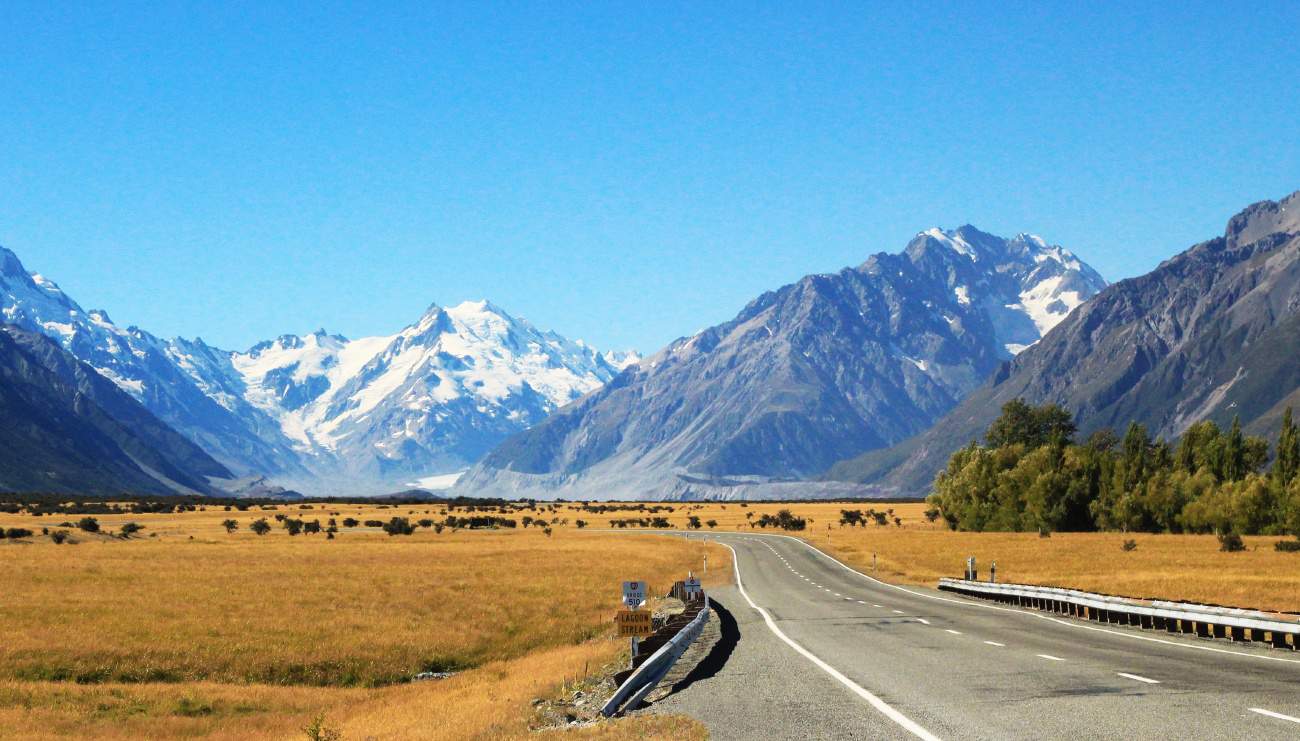 How to Find Budget Transportation in New Zealand
As always with travel, the more flexibility and time you have, the more affordable you can make your trips.
When it comes to transportation, the best way to save money is to buy a campervan. It's super-common in both Australia and New Zealand for backpackers to buy and sell campervans as they arrive and depart the countries, which makes it relatively cheap and easy for you to do the same. If you're lucky, you'll be able to buy a campervan when you land and then sell it for the same price when you leave, cutting down your transportation expenses to very little.
Hitchhiking is another affordable way to get around New Zealand, and trust me — it's a highly popular way to get around. New Zealand is probably the best country in the world to hitchhike, and it's one of the few in which I'd feel comfortable enough to give it a go. I've even picked up hitchhikers multiple times while driving around the country! Obviously the benefits are getting to meet locals and fellow travellers while saving money on transportation, while the downsides are potentially struggling to get to where you need to go and having to wait a while for a ride. If you have patience and time, though, this is a great way to save money and see the country.
I'd recommend avoiding flying within New Zealand unless you're really short on time and spot a great deal on a ticket. New Zealand is a country to see from the ground, and you'll end up missing out on so much of its spectacular scenery if you're flying from place to place.
One of the most popular options for budget travellers is the backpacker buses. These function as hop-on hop-off tours, where you'll buy a ticket that covers a certain amount of the country, and you'll be able to jump on and off the buses at different destinations along the way.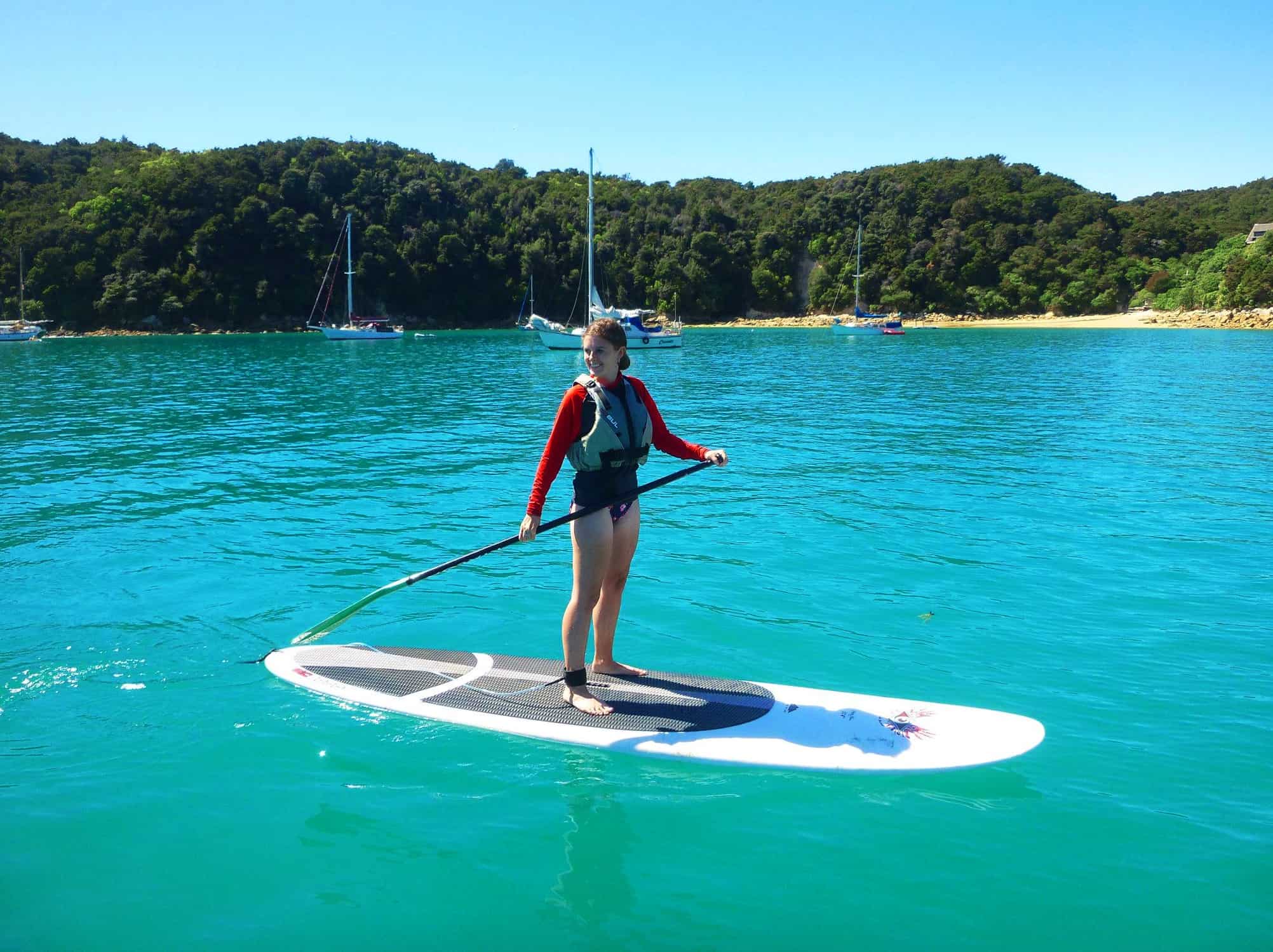 How Much it Costs to Buy Food in New Zealand
If you're looking to eat on a budget, then, Pak 'N' Save is the cheapest supermarket in the country, with New World being the most expensive, so you'll want to look out for the former as you're cruising around. Bread and pasta are inexpensive traveller staples, so if you don't care about eating amazingly while you're travelling, toast, sandwiches, and pasta are good ways to keep your costs super low.
When it comes to alcohol, opt for wine over beer and cider, which is a great decision anyway as New Zealand produces great wines. Although if you can go without alcohol as you travel, this'll help you keep your budget lower.
Some classic local dishes to try in New Zealand include whitebait patties on the West Coast, marmite on toast if you haven't had it before, fresh fish and chips, a Fergburger in Queenstown, and L&P soda.
I averaged $25 NZD (18 USD) a day for food while traveling in New Zealand.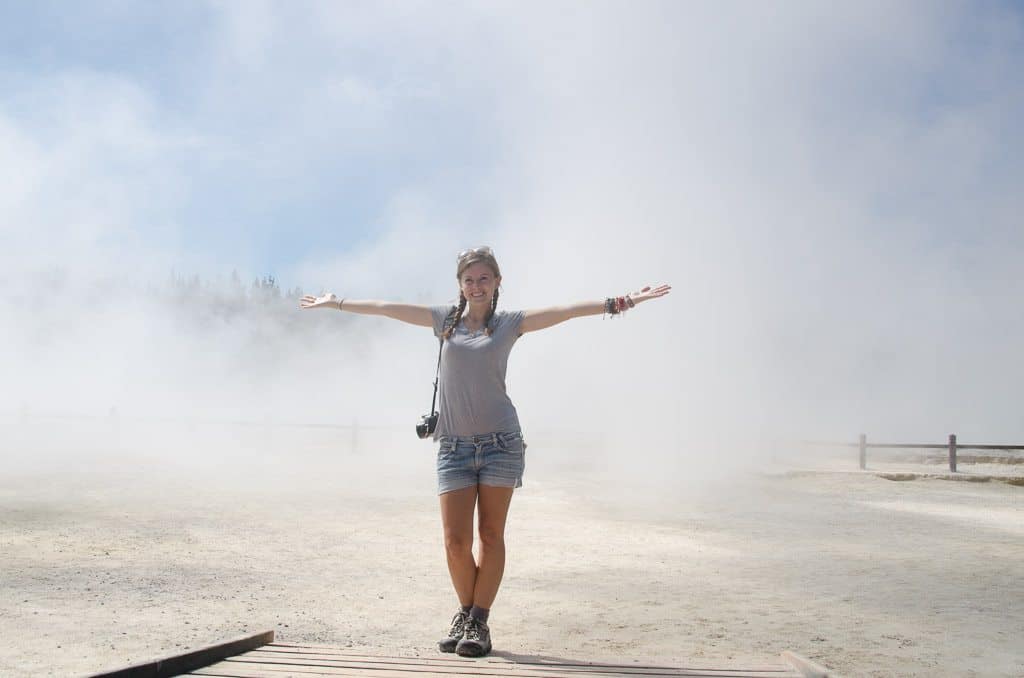 How to Find Budget Activities in New Zealand
New Zealand can be pricey when it comes to activities, but the good news is that the country's so freaking beautiful that you can still have an incredible trip without splurging on big-ticket items.
One of my favourite things to do in New Zealand is hike, and for the most part, this is a totally free activity.
Hiking the Tongariro Crossing was an incredible experience that took me through one of the most alien-like landscapes I've ever seen.
Attempting to run up Baldwin Street — the world's steepest street — is a classic New Zealand activity that results in hilarious photos and videos to show your friends.
Waitomo's glowworm caves are typically a pricey activity, but I found a way to see them for absolutely nothing.
The Queen Charlotte track was yet another hike that left me awestruck by the breathtaking scenery.
Kaikoura is worth visiting for a couple of days, both to hike to the viewpoints over the town and to see the baby seals bathing in the nearby waterfalls.
Tekapo has some of the clearest skies in the country, but rather than paying to head to the observatory, you could drive 10 minutes out of town to see the Milky Way in all of its glory.
There are some beautiful beaches in New Zealand if you're after pretty views and plenty of relaxation. I adored Raglan for surfing and Mount Maunganui for chilling out. Famous 90 Mile Beach is worth checking out, too, simply to see a beach that seems to go on forever.
The Catlins is one of the most underrated parts of New Zealand. You'll struggle to get online in this part of the world, right at the bottom of the South Island, but you'll likely be too impressed with the beaches and rolling hills to care.
So, which activities in New Zealand are worth the splurge?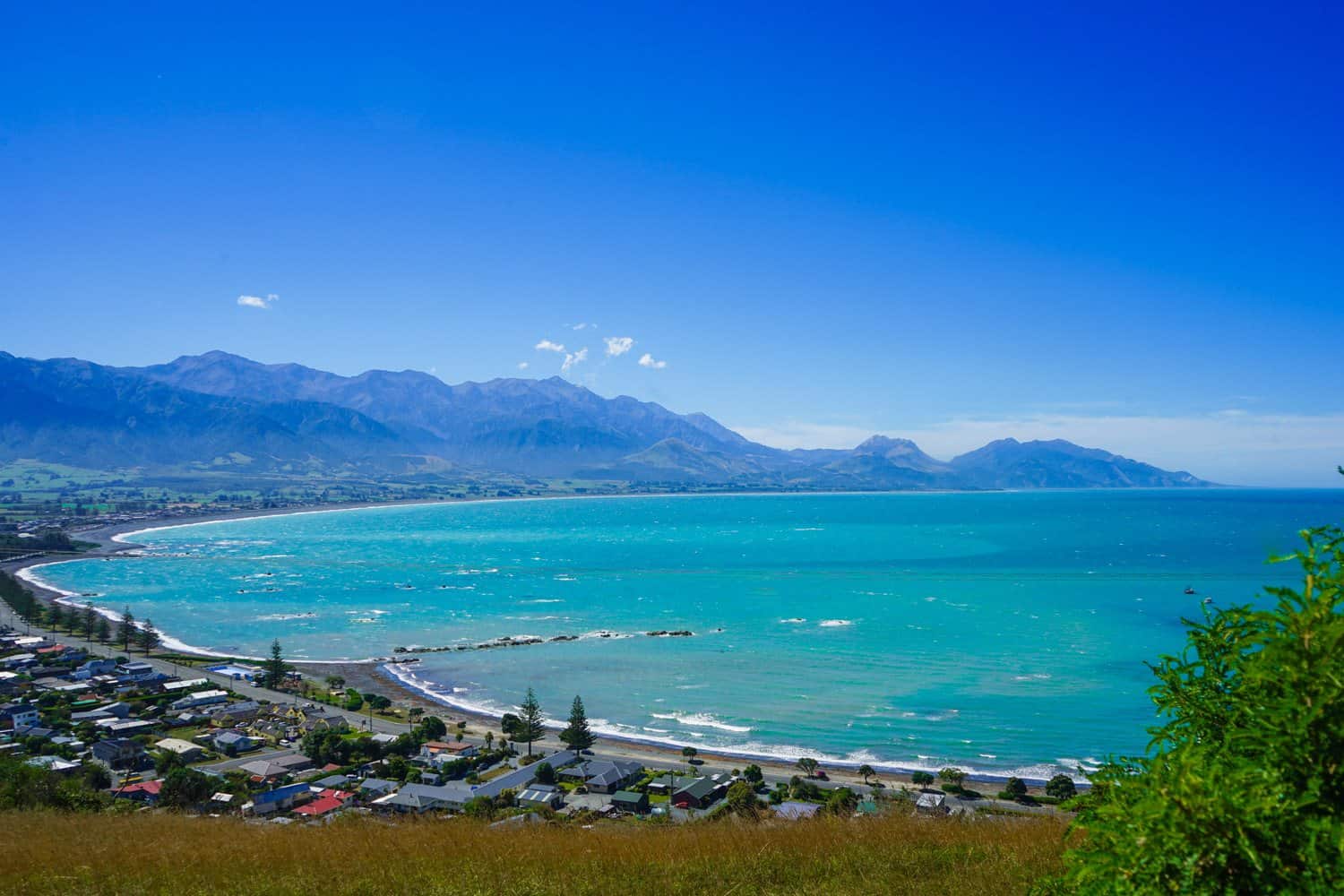 Why You Need Travel Insurance for New Zealand
If you've read any other posts on Never Ending Footsteps, you'll know that I'm a great believer in travelling with travel insurance. I've seen far too many Go Fund Me campaigns from destitute backpackers that are unexpectedly stranded in a foreign country after a scooter accident/being attacked/breaking a leg with no way of getting home or paying for their healthcare. These costs can quickly land you with a six-figure bill to pay at the end of it.
And fun fact! My partner scraped up a rental car in New Zealand while parking in a narrow driveway of an Airbnb. The total cost of the damage? $1,500! I was so grateful I had insurance then, as it covered the costs in full.
In short, if you can't afford travel insurance, you can't afford to travel.
Travel insurance will cover you if your flight is cancelled and you need to book a new one, if your luggage gets lost and you need to replace your belongings, if you suddenly get struck down by appendicitis and have to be hospitalised, or discover a family member has died and you need to get home immediately. If you fall seriously ill, your insurance will cover the costs to fly you home to receive medical treatment.
I use SafetyWing as my travel insurance provider, and recommend them for trips to New Zealand. Firstly, they're one of the few companies out there who will actually cover you if you contract COVID-19. On top of that, they provide worldwide coverage, don't require you to have a return ticket, and even allow you to buy coverage after you've left home. If you're on a long-term trip, you can pay monthly instead of up-front, and can cancel at any time. Finally, they're way cheaper than the competition, and have a clear, easy-to-understand pricing structure, which is always appreciated.
With SafetyWing, you'll pay $1.50 a day for travel insurance.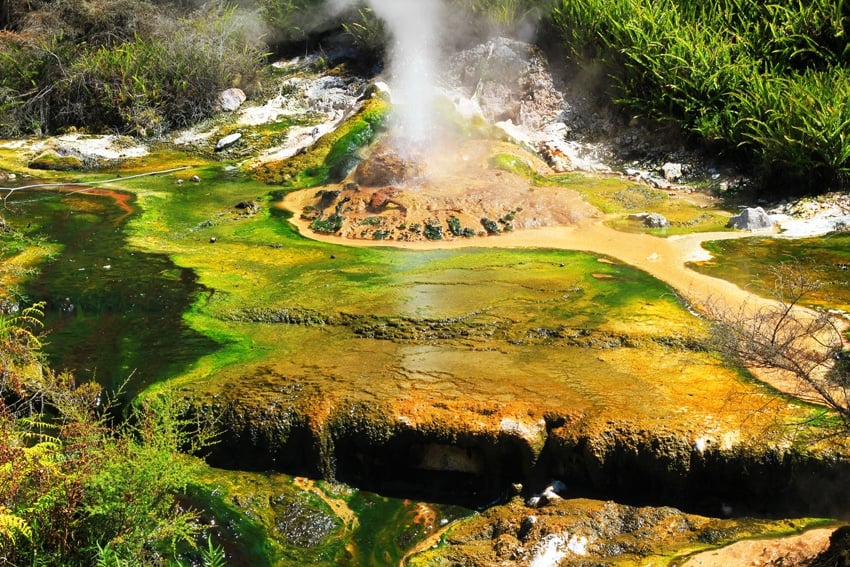 Miscellaneous Items to Bring With You
There aren't too many extra things I recommend taking with you to New Zealand, as you can find pretty much anything you could get at home in stores there.
A New Zealand guidebook ($10): I love using a guidebook during the planning stages of my trip. The Lonely Planet New Zealand is the cheapest guide to the country while also receiving the best reviews, so it's definitely worth spending the $10 on. Mine was invaluable for learning more about the history and the culture of the country, discovering more about the history of the Maori, figuring out the perfect itinerary for my upcoming trip, and adding extra stops on my road trip I wouldn't have otherwise known about.
A dry bag ($12): A lot of New Zealand's best activities involve the water, so a dry bag is a travel essential for the country. You can use it to take your valuables to the beach if you're a solo traveller, as it allows you to take your camera and money into the water with you. You can fill it with air when you're on a boat, so if it falls overboard, it'll float. You can even put your most important possessions in it while hiking, so if it starts to rain, your camera won't get waterlogged. I've used this one from Sea to Summit for five years and counting, and it's never let me down.
A lightweight day pack ($32): I absolutely adore this teeny-tiny daypack that squishes down to the size of a satsuma. Despite its small size, this daypack is surprisingly strong, holding a two-litre bottle of water, two cameras, to phones, some sunscreen, and insect repellent on my most recent trip. It doesn't look cheap and crinkly, either, as so many packable bags often do. I use this bag when I'm heading out on day hikes, when I'm exploring a new city, or heading to the beach for an afternoon of sunbathing. It's so small and lightweight that I can easily justify taking it on all of my adventures.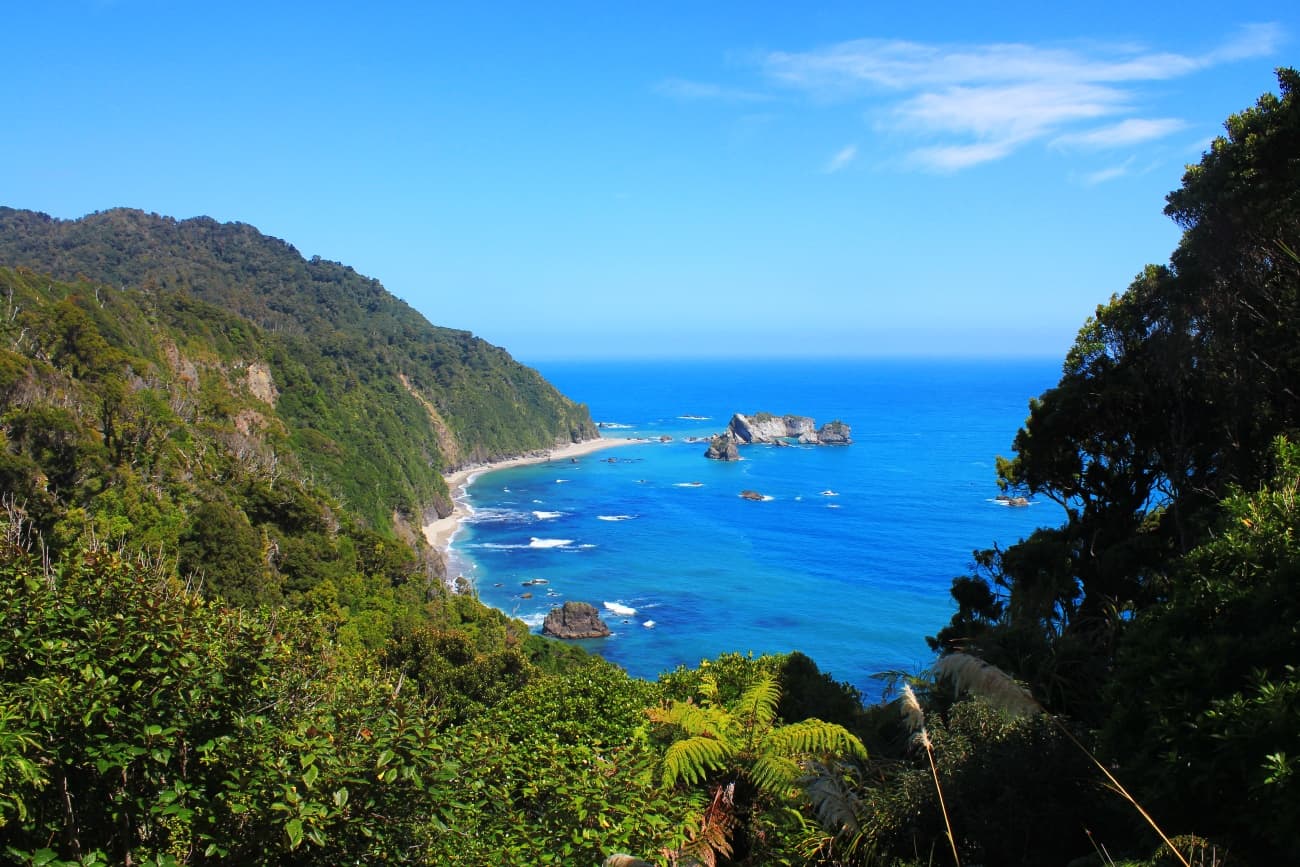 My Average Expenses From Six Months of Travelling in New Zealand
I've been travelling continuously for the past seven years and recording every single penny I've spent from day one. I want to show that travel is cheaper than most people think, so I keep track of everything and publish a detailed budget breakdown for every country I visit.
I've been to New Zealand four times now, and spent six months exploring the North and South islands. During these trips, I primarily travel on a budget, opting for dorm rooms in hostels if I'm travelling alone, or private hostel rooms or budget guesthouses if I'm travelling with my boyfriend. For transportation, I usually opt to rent a car, and when it comes to activities, I tend to opt for the cheaper ones and take lots of hikes into the wilderness. For food, I usually choose to cook for myself, both for health reasons (eating out for three meals a day for weeks on end usually ends up making me feel sick) and to save money.
Here, then, are my average costs from my six months of New Zealand travel:
Accommodation: 24 NZD (16 USD)
Transportation: 21 NZD (14 USD)
Activities: 53 NZD (35 USD)
Food: 25 NZD (18 USD)
My average daily expenses in New Zealand came to: 123 NZD (83 USD)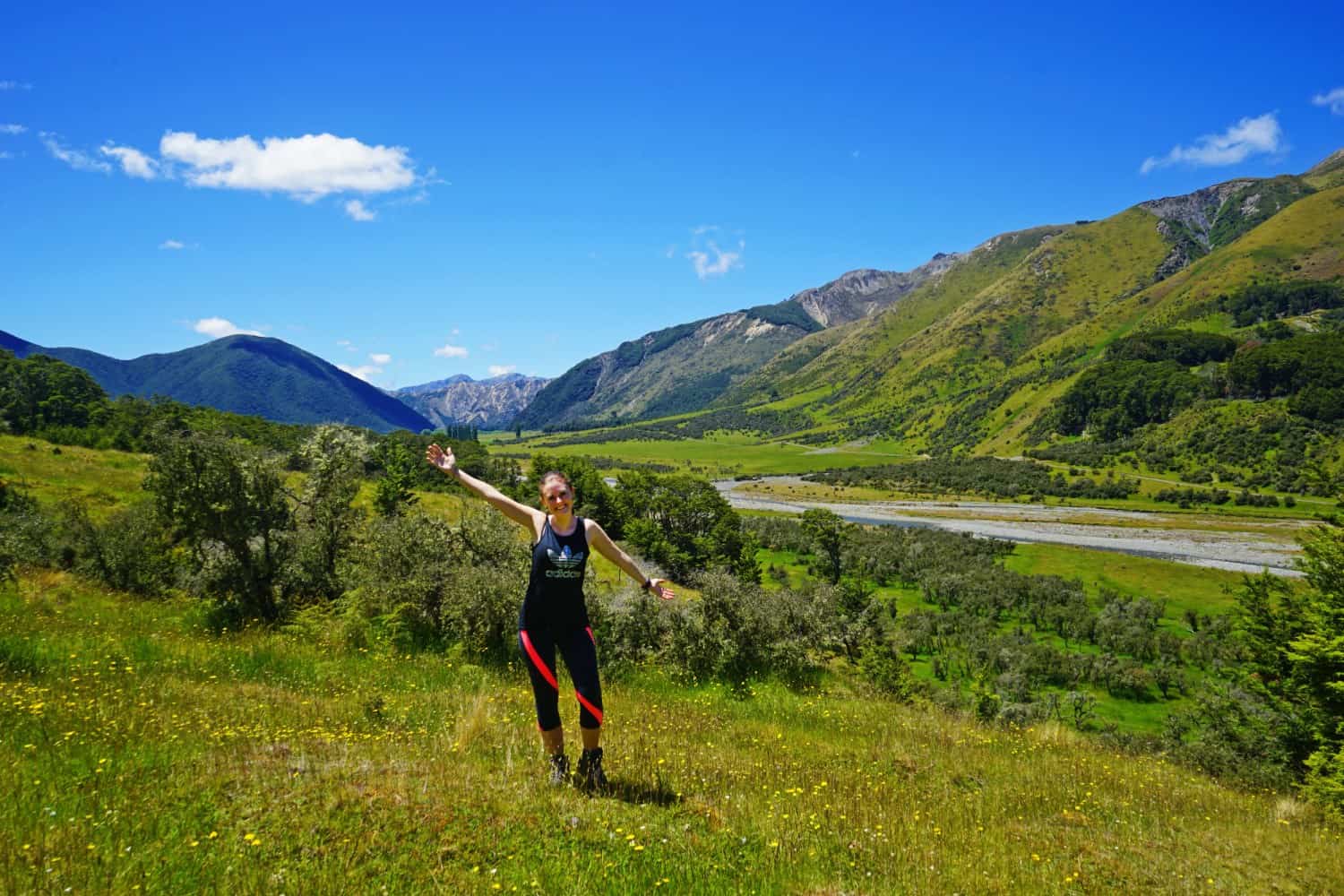 New Zealand: Pricey But Worth It!
So New Zealand isn't the cheapest country in the world, and you could spend far less in places like Vietnam or Ukraine, but I wholeheartedly believe the additional expenses are worth it.
New Zealand is spectacular. It's a country where you'll find glaciers, mountains, volcanoes, beaches, rainforests, and so many wonderful and diverse landscapes. And so many of these wonders are accessible if you don't have a huge amount of money to spend.
So go to New Zealand. Hike and camp if you don't have much money; splurge on skydiving and bungee jumping if you do — but I can promise that no matter what your budget is, you're going to have a wonderful time.