As if being amongst the happiest people on Earth wasn't enough, Copenhagen only had to go and make itself one of the most interesting and coolest cities in the world. Copenhagen is a foodie's stomping grounds, a cyclist's dream, an explorer's playground, and the perfect choice for a European getaway.
There's simply so much to do in this beautiful, world-class city.
While you're there, you can't miss the infamous hippie commune of Christiania: a society within a society with its own governing entity outside of Denmark's regulations. Although residents of this community are protective of their space, they allow visitors to stroll the paths linking cute coffee shops, street art murals, and lines of outdoor vendors.
Canals are a huge part of Copenhagen's draw, too. Whenever you're walking beside one, you'll likely have a smile on your face and a camera in your hand. Don't put it down! You'll need it when you scope out the Christiansborg Palace and Rosenborg Castle. Both are so beautiful and well-worth visiting. And the famous Little Mermaid statue? Well, if you're anything like me, you're going to be disappointed when you see it! It's tiny.
When it comes time to play like a kid, pencil in some time to visit an amusement park. Tivoli Gardens is one of the biggest attractions in the country while Bakken is one of the oldest operating parks in the world.
And don't forget that Denmark is the birthplace of the iconic concept of hygge — the word that encompasses vibes of cosiness and contentment. One of my favourite activities in Copenhagen was cafe-hopping in the rain, sitting in warm windows with candles on the table, drinking tea and making full-use of the blankets on offer.
Unsurprisingly, given that Denmark is in Scandinavia, Copenhagen falls on the pricier side when it comes to visiting, but luckily, there are a wide variety of options that fit all budgets.
If you're on a tighter budget, you can opt for exploring the city on two wheels and by foot — and hostels are inexpensive. Most likely, your biggest expense will be eating out, but when the food is so spectacular, it's definitely worth a splurge.
Today, I'm going to be sharing exactly how much you can expect to spend on a trip to Copenhagen. Let's jump in.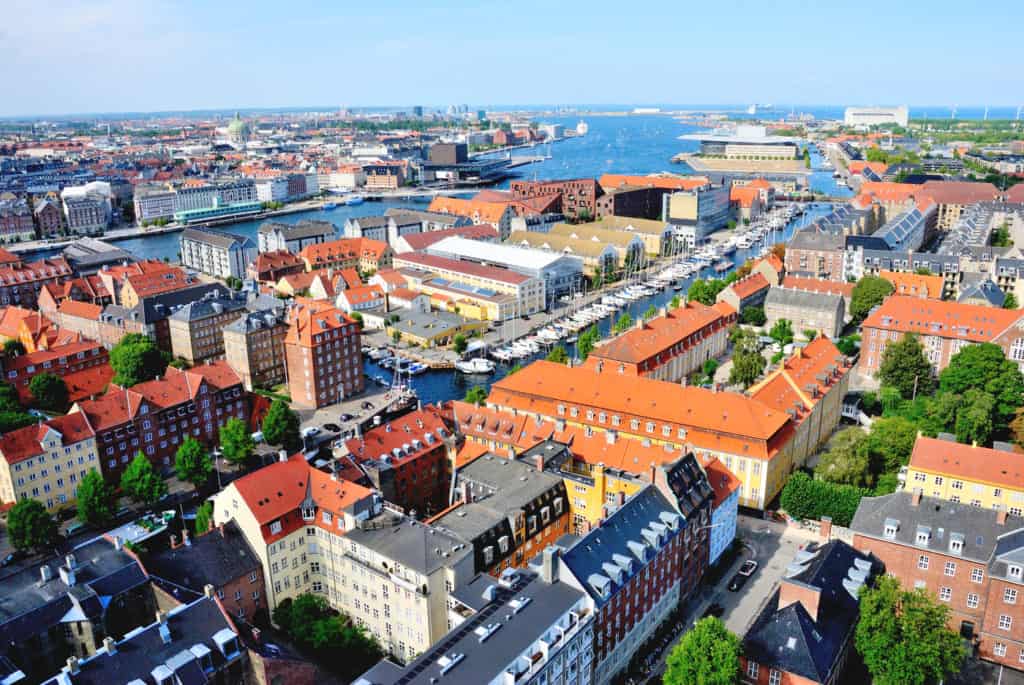 How to Save Money on the Cost of Accommodation in Paris
As always with travel, it's possible to cut your accommodation costs down to zero if you have the time and patience to seek out an offer.
Couchsurfing exists in Denmark — and, of course, Copenhagen — and allows you to stay with a local for free, sleeping on their sofa and enjoying a local's insight into life in their country. It's not the most comfortable of living situations, but if your budget is tight, it's worth sending out a few requests to hosts to see if anything comes of it. You can search for potential hosts on the Couchsurfing site.
Housesitting is another option. This is where you'll take care of somebody's house for free while they're away, and usually look after their pets, too. It's best for long-term travellers or retirees as you can't pick and choose dates and destinations, so you need to have a lot of flexibility as to where you go and at what time of year. If you do have that freedom, it's a wonderful way to cut down your travel expenses, soak up some home comforts, and live like a local for a while. Trusted Housesitters is one of the best sites for getting started with housesitting.
I'm suspecting, though, that for most of you, you're not interested in the free accommodation and just want somewhere clean, safe, and affordable to rest your head each night. If that's the case, there are several options available for you.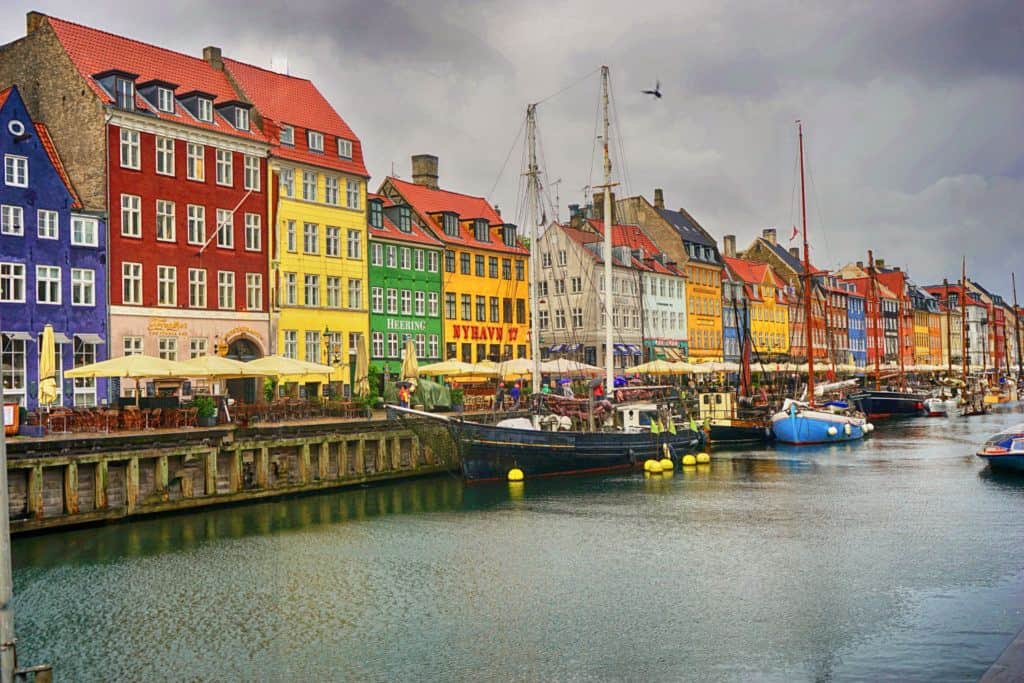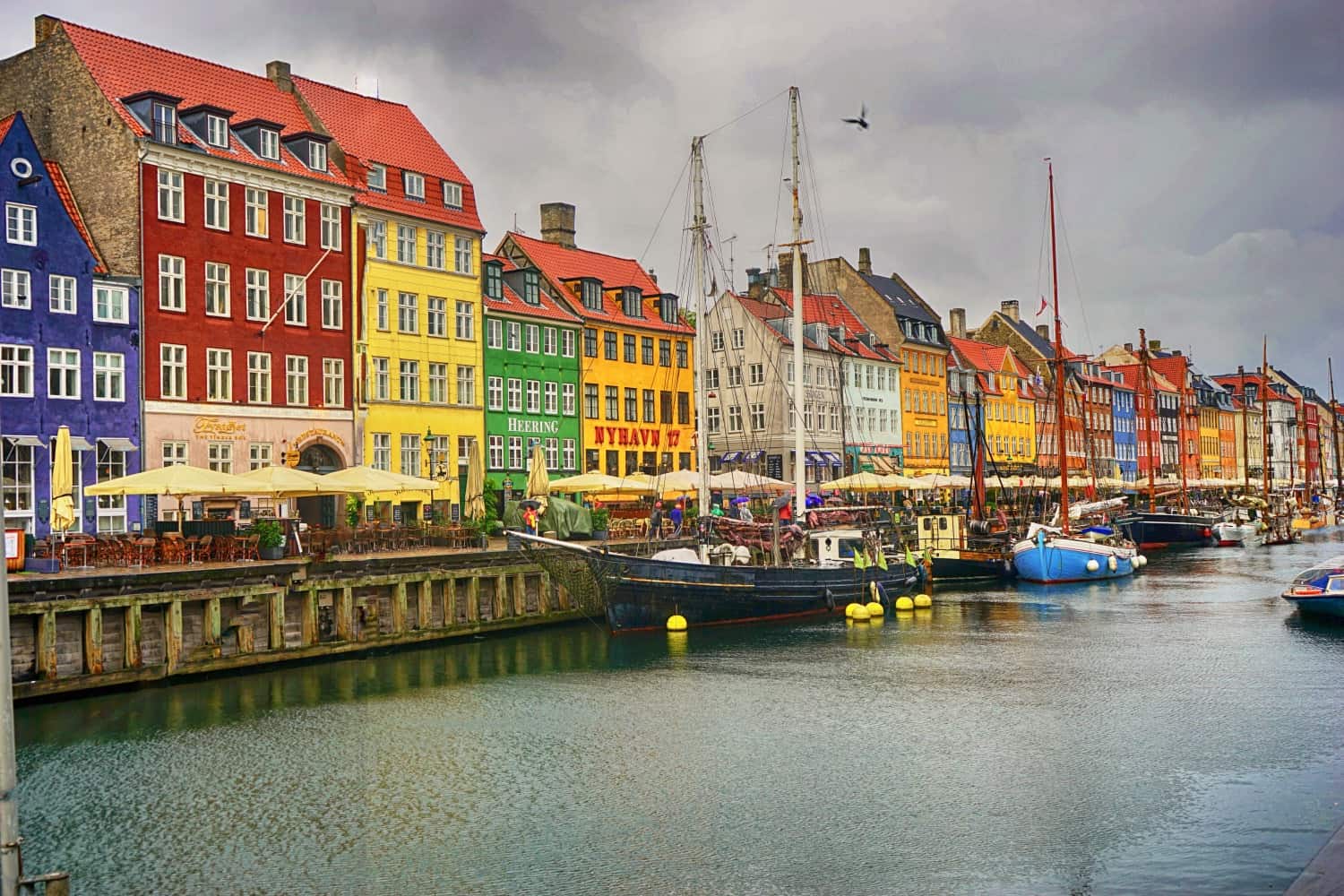 THE COST OF ACCOMMODATION IN COPENHAGEN
CityHub Copenhagen – ($63 a night for a double room): If you're seeking value but aren't keen on breaking the bank, CityHub will do the trick. This hotel is so beautiful, with a futuristic vibe and plenty of amenities. There's even a sauna! With sleek décor and strong WiFi, it's easy to enjoy your time here. It rests in a quiet neighborhood but is only a 5-minute walk to the metro with easy access to Copenhagen's city center.
CitizenM Copenhagen Radhuspladsen – ($119 a night): The price tag of this stellar hotel doesn't reflect the offerings. It's a steal! The first thing you will likely notice is the local danish pieces beautifying the walls both inside and outside of this establishment. It's funky yet classy, which is most notable in the living room-like lounge where brightly colored sofas compete with the wrap-around bar for the best seat in the house. Each room is equipped with a Moodpad so you are able to control everything within your room. Lights, TV and air are all adjustable by just a click from your Moodpad. But before you switch on your TV you might want to watch something else first. Each room has a spectacular city viewpoint making it easy to binge watch urban lights. When you're ready to see the lights up close, it won't take you long to get there. It's just steps from Tivoli Gardens and less than a mile from Christiansborg.
Charlottehaven – ($254 a night): This condo hotel has everything you need, especially if you need sophistication. The whole flat feels like a sunroom, sharing its home with the brilliant rays while turning walls into windows and windows into walls. Depending on your suite, some condos even share the bedroom with Copenhagen's fresh air as the sliding glass doors open fully, essentially allowing you to nap "outside" if you wish. Located in Østerbro, the area provides a quiet and charming energy yet it is only a 2-minute walk from Nordhavn Station and a 10-minute walk to Svanemølle Beach. It's an experience, to say the least.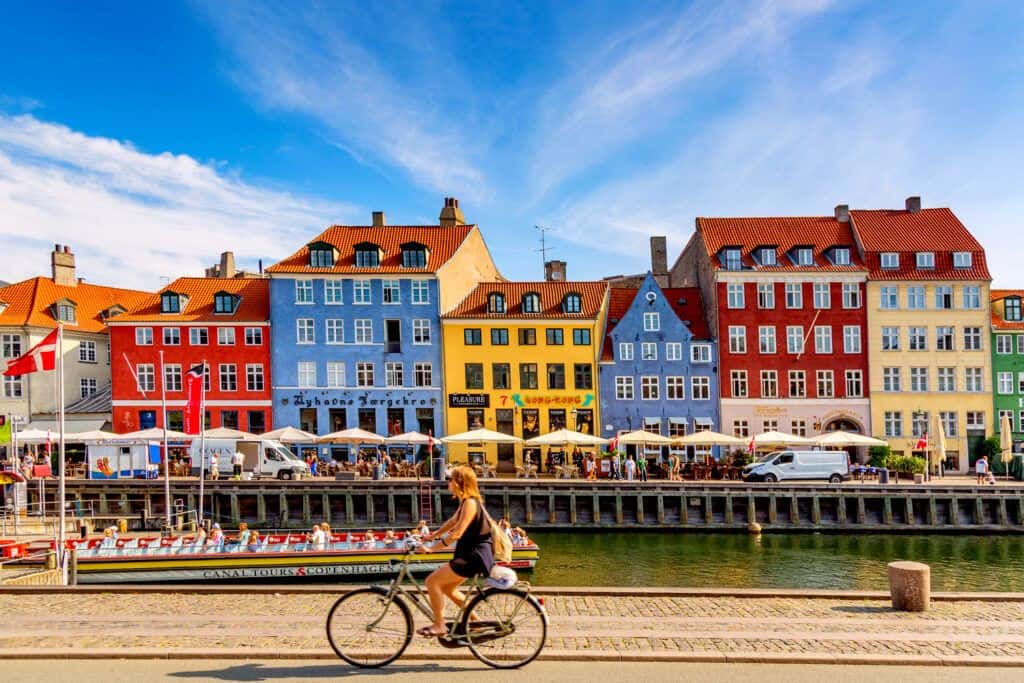 The Cost of Transportation in Copenhagen
If you're feeling adventurous while you're in town, you'll probably hop on a bicycle. I can highly recommend doing so because this city is one of — if not the most — cycling-friendly cities in the world with 454 kilometers of bike paths to explore, and more bikes on the streets than cars.
There are many ways to rent a bike in the city, making it easy to hop on and off during your journey. For starters, Donkey Republic rentals are everywhere! With the downloaded app, you can pay for your rental, lock and unlock your bike and conveniently drop it off at one of their many drop off locations scattered throughout the city. Plus, the longer you ride, the cheaper it is. For flexible riding for one hour, it will cost you $5 while two hours will cost you $9.
If you want a built-in GPS and an electric feature, you can opt for the official city bike, Byclyklen, which you'll find scattered across the city. Prices are a tad higher for the bicycles, but you'll get a few more frills for your money. You can expect to pay $10 for an hour-long ride.
Getting around Copenhagen is a breeze, especially with a system that allows you to use the same card for buses, trains and metros. A 24-hour City Pass through DOT starts at $12 and lets you hop on and off as much as you'd like.
Most popular among tourists, the Copenhagen Card allows unlimited use of the transportation system in addition to various discounts and free entries into city attractions. Tickets are priced at $68 for 24-hours and $99 for 48 hours but totally worth it if you plan on seeing various attractions during your stay.
Taxis are plentiful but pricey! You can expect to pay $50 from the airport to the city center while a single ticket with the same route on a train will cost you $5.
THE AVERAGE COST OF TRANSPORTATION IS $21 PER DAY
The Cost of Food in Copenhagen
Calling all foodies! This is where the hungry people go to dine. Traditionally, Danish food is built on pork, cabbage, root vegetables, and beets. Although the Danes have kept many original Nordic staples over time, Danish cuisine has evolved into a smorgasbord of delight. In fact, Copenhagen is famous for producing some of the most universally-recognized menu items in the world.
Breakfast typically consists of a Danish pastry, Grød (milk with oats) or soft-boiled egg with rye bread and butter. A latte runs for $4 while a simple pastry, Grød and egg on rye will set you back $4-$6.
Smørrebrød is the most abundantly popular dish in all the land. The small open-faced sandwich on rye is topped with fish or meat, veggies and sprinkled with sauce. These are sold as easy and cheap street food for as little as $2 or can be done-up in a fine dine for $15, depending on your mood. Rød pølse, or red sausage, can be found on nearly every street corner in the capital for $4 to $8 depending on how fancy you want to get. Both are great options for a cheap lunch.
Lunch can be found in all different shapes and sizes. Pizza joints or budget meals can run from $7 to $13 but that will likely double if you seek out a Danish bistro where your tab will look more like $25 for a gourmet lunch. Showcasing the chef's talent, a more expensive lunch might include a dolled-up version of Smørrebrød or Rød pølse.
Dinner prices average about $25. A plate of herring, an appetizer selection usually including three types of herring, costs $22 while a glass of wine $7.
Bars are typically hefty in their alcohol prices. A pint of beer is $7, imported beer is typically $8 and cocktails are $10. Keep in mind, prices drop significantly if you spend your dough in a grocery store. A bottle of beer in a grocery store is $2 while a bottle of good wine is $10.
In fact, if you are looking to save money during your trip, plan to spend more time in a grocery store than a restaurant. Netto and Lidl are the best budget friendly (and nice) options to load up on food for the week. Expect to pay $50 per week on items such as an apple ($.75), a dozen eggs ($4), half pound of rice ($1) and a pound of chicken filets ($5). Taking advantage of the free breakfast at a hotel (if they have it!) coupled with buying a mix of both grocery store items and meals from restaurants will keep your cost down.
EATING OUT AVERAGE PRICE PER DAY: $52
EATING OUT AVERAGE PRICE PER DAY FROM GROCERY STORES: $11
COMBINATION OF BOTH AVERAGE PER DAY: $32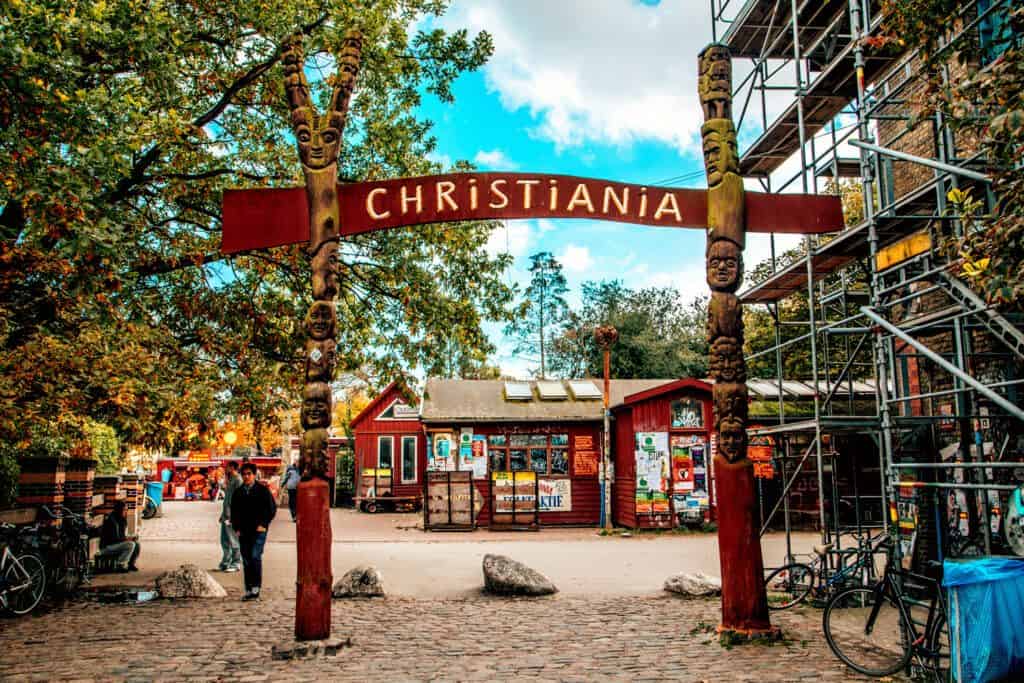 The Cost of Activities in Copenhagen
The capital of Denmark is anything but a sleepy town. In fact, the streets (and bike paths) stay full of people milling about at any given hour on any given day. Copenhagen activities offer a wide range exploration, from self-guided bicycle excursions to foodie tours. During my days discovering the capital, I paid for a 4-hour bike rental from my hotel for $30 and I cycled through Christiania, visited the little mermaid statue and Nahavn New Harbour all within four hours. The route also left me with plenty of time to grab a coffee and lunch along the way and every site I visited was free to explore!
To some, Tivoli Gardens is more of a magnet than the city itself. The famous theme park is full of rides such as loop-de-loop roller coasters, carousels and countless other dizzying rides. A single-day admission ticket is $22 on weekdays and $23 on weekends. Keep in mind, this price does not include rides! If you want an unlimited ride pass (entrance pass included) prices start at $65 per day.
The little mermaid statue, adjacent to Langelinie Promenade, is easily the most famous landmark within the city limits. Inspired by Hans Christian Andersen fairytale, Edvard Eriksen sculpted the piece in 1913 to honor the Danish author. The statue itself is quite small and unimpressive but the story behind it makes it worth a visit and snap of your camera.
When you tire from all the starry sightseeing, Strøget will give you the opportunity to browse (and perhaps even buy!) at one of the largest pedestrian shopping malls in the world. High class shops are frequent, and people are everywhere. If you are looking for fewer commercial brands and less people, head towards the Old City and turn down almost any alley where you will find local boutiques and cheaper bars and restaurants. I found the best kept secrets in Copenhagen were found down these side streets. Make sure to explore!
Below is a list of various tours that will keep you busy on your stay:
THE AVERAGE COST OF ACTIVITIES IS $30 PER DAY
Don't Forget Your Travel Insurance!
If you've read any other posts on Never Ending Footsteps, you'll know that I'm a great believer in travelling with travel insurance. I've seen far too many Go Fund Me campaigns from destitute backpackers that are unexpectedly stranded in a foreign country after a scooter accident/being attacked/breaking a leg with no way of getting home or paying for their healthcare. These costs can quickly land you with a six-figure bill to pay at the end of it.
In short, if you can't afford travel insurance, you can't afford to travel.
Travel insurance will cover you if your flight is cancelled and you need to book a new one, if your luggage gets lost and you need to replace your belongings, if you suddenly get struck down by appendicitis and have to be hospitalised, or discover a family member has died and you need to get home immediately. If you fall seriously ill, your insurance will cover the costs to fly you home to receive medical treatment.
I use SafetyWing as my travel insurance provider, and recommend them for trips to Denmark. Firstly, they're one of the few companies out there who will actually cover you if you contract COVID-19. On top of that, they provide worldwide coverage, don't require you to have a return ticket, and even allow you to buy coverage after you've left home. If you're on a long-term trip, you can pay monthly instead of up-front, and can cancel at any time. Finally, they're more affordable than the competition, and have a clear, easy-to-understand pricing structure, which is always appreciated.
With SafetyWing, you'll pay $1.50 a day for travel insurance.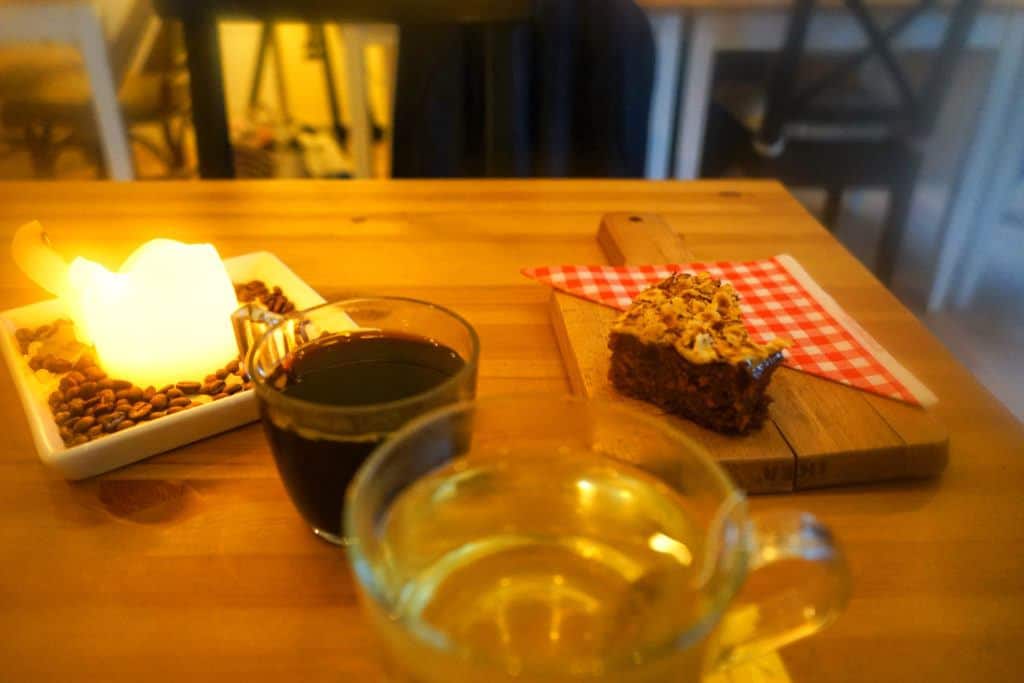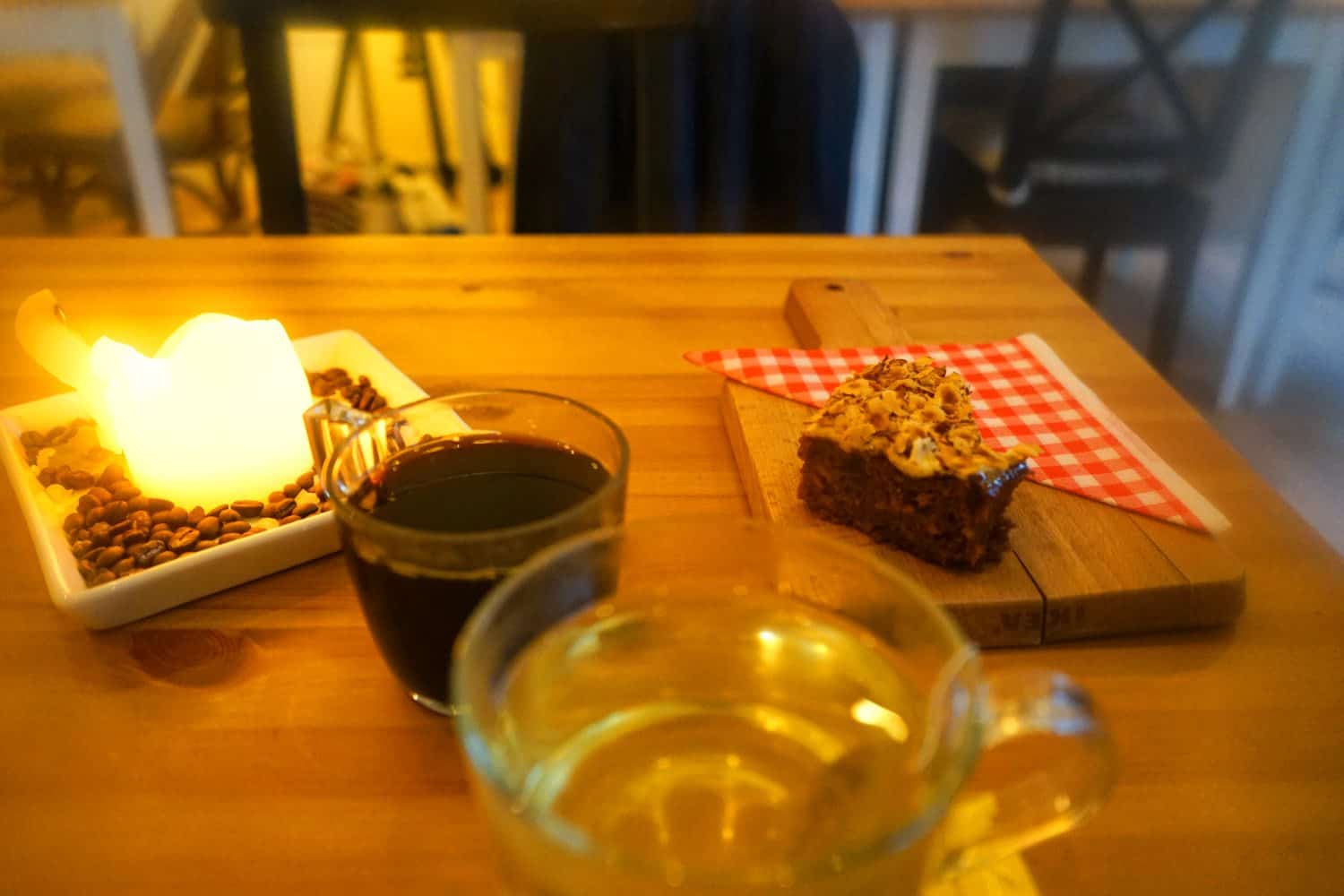 HOW MUCH DOES IT COST TO TRAVEL IN COPENHAGEN?
Accommodation: $145 per day
Transportation: $21 per day
Food: $32 per day
Activities: $30 per day

Total amount spent per day: $228
Related Articles on Denmark

🇩🇰 The Absolute Best Things to do in Copenhagen, Denmark