If you follow a number of travel blogs, you'll already know it's that time of year again!
Every November, I seem to spend an inordinate amount of time wading through an ocean of gift guides created by other travel bloggers.
I've never published one on Never Ending Footsteps before, primarily for this reason: I'm a contrarian at heart, so if every single travel blogger is doing something — cough, taking press trips, cough — you'll know I'll be over here in the corner on my own doing the exact opposite — cough, having no money, cough.
I have to confess, though, that as I make my way through the tidal wave of gift guides each year, I often come away feeling disappointed and frustrated.
The guides almost always comprise a list of products I've been offered for free by companies over the past year. They feature products the blogger has never owned or used. They focus on Macbook Pros and drones and SLRs, as if you're casually just going to drop $2,000 on a present for a loved one. There's always a bunch of stuff that have little to do with travel. And they sometimes even feature a product I've personally used and know is terrible.
And hey, wouldn't it be kind of weird if somebody bought you a Diva Cup for Christmas?
So.
I wanted to do something different this year.
I want to throw a gift guide into the mix but to do it in a different way to everyone else.
I've paid for every single one of these items with my own money: I don't accept free products for review from companies, so if someone contacts me and wants to send me something, I'll either delete the email or, if I think it's something that sounds interesting, buy it myself. That makes it far easier for me to deduce whether it's worth the cash or not, because I work hard for my income and don't want to waste it on useless gimmicks.
I've used these items on multiple trips: I've genuinely taken all of these items with me on at least a handful of adventures and they've all proven to be worth carrying. If something appears on this list, it's because it's improved my travel experience and I believe it will benefit yours, too.
They're good value for money: If you're buying someone a gift, you're generally not looking to spend hundreds or thousands of dollars. These are all items I think are inexpensive and kickass, and if they're on the pricier end of the scale, it's because they offer amazing value for money.
As a result, this gift guide is short.
I'm not stuffing it with filler items and that means there's only a dozen-or-so products I feel comfortable including in my guide. I will, however, continue to add to it in the future if I discover a new travel essential I can't stop talking about.
This post also contains affiliate links. This means that if you decide to buy one of these items through any of these links, I'll make a commission from the sale at no extra cost to you. Because I refuse to take press trips/have my travels sponsored/accept free products for reviews, this is my main source of income and helps fund my adventures on the road.
I originally published this post in 2017 and I've updated it today for 2018, adding only one new product (the HooToo) to the mix, as I simply haven't discovered any new and great devices over the past 12 months.
Let's get started!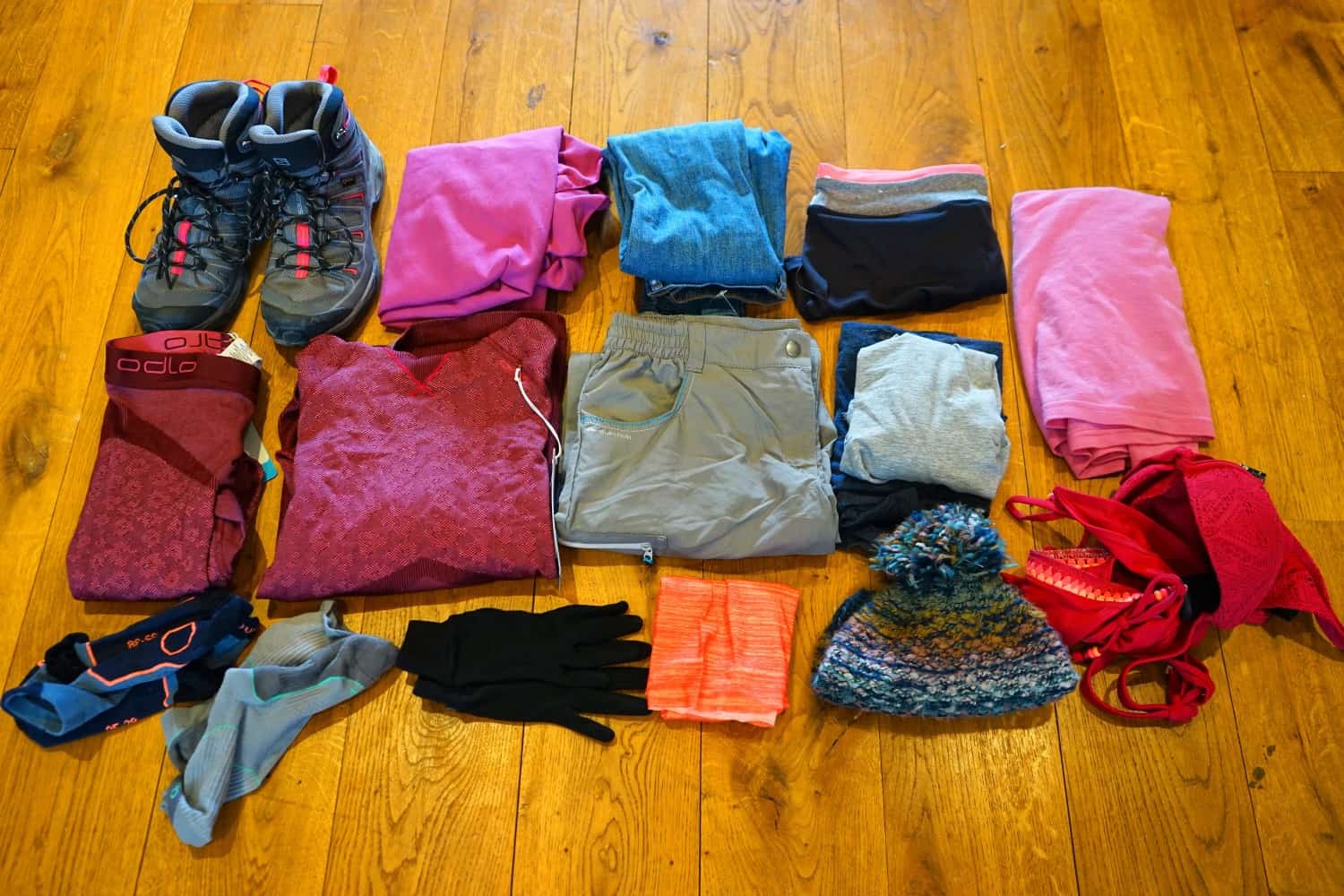 LUSH Solid Shampoo and Conditioner ($10.95)
On the cheap-as-chips end of the scale, I'm forever recommending LUSH's solid shampoo and conditioner bars to travellers.
These things are perfect for travel.
They're exactly what they sound like: hard bars of shampoo and conditioner that are small, lightweight, and long-lasting. Even better: they're actually decent! I was worried they'd be similar to rubbing a bar of soap over my head, but they help manage my frizz in humid climates and keeping my hair sleek and smooth. One bar usually lasts me a whopping three months on the road, so you can see why I'm always recommending them to long-term travellers!
I took two of these on my six-month trip through Asia and Australia this year and it was so much more convenient that having to find carry-on-friendly sized shampoo bottles that I used up within three days.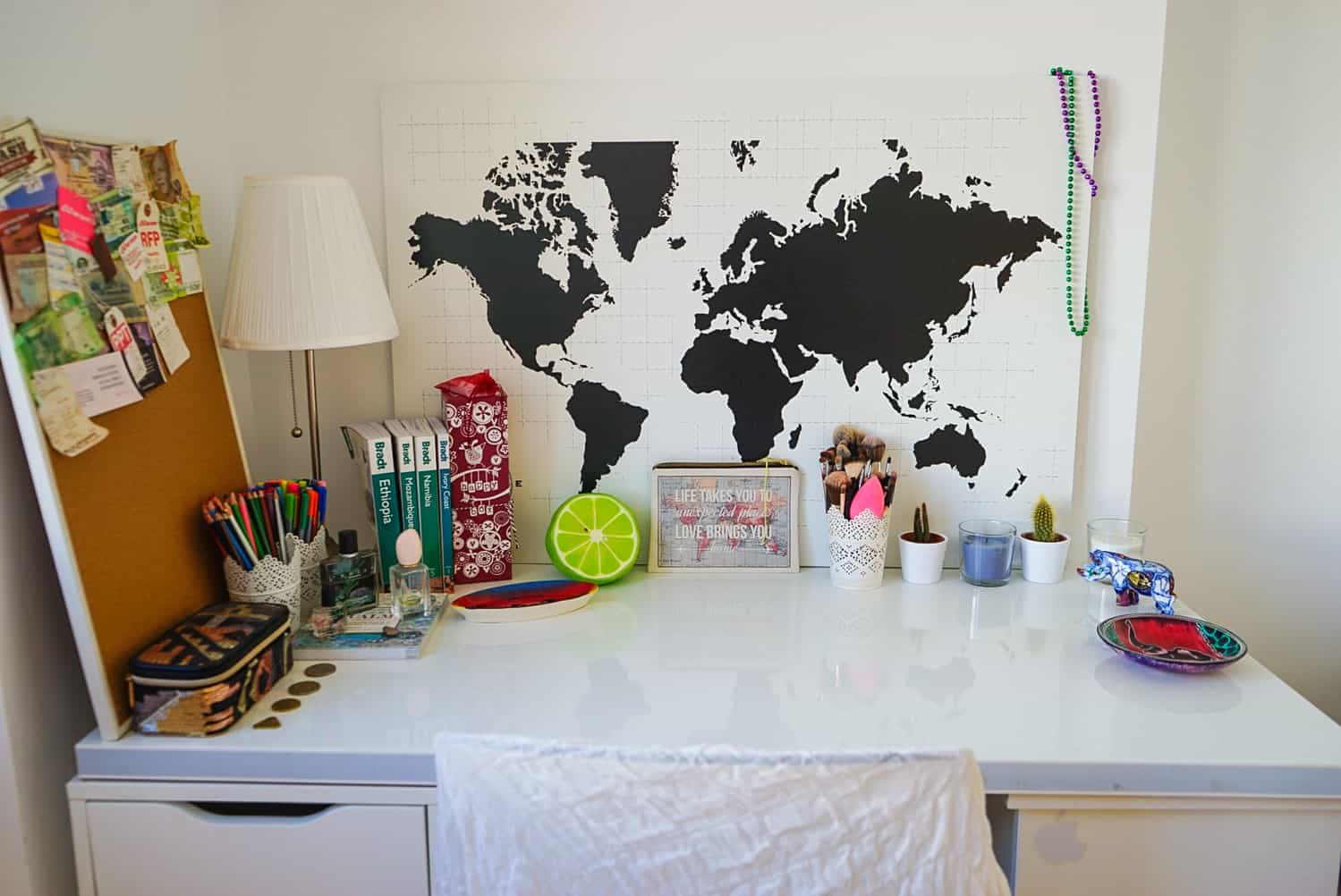 Bradt/Lonely Planet Guidebooks ($11.75+)
One of the best things about having an apartment to return to between trips is getting to fill my house with guidebooks. I love how bookshelves look when they're stacked full of dog-eared guidebooks and, because I like to make notes in mine, flicking through them makes for a huge dose of nostalgia and gratitude for the experiences I've had.
For travellers heading to lesser-visited parts of the world, Bradt is king. I found my Mozambique, Namibia, and Zanzibar guidebooks to be invaluable this year, and would have had a much worse trip had I not had them to read through both before leaving and while I was on the road.
For everywhere else, there's Lonely Planet. Long the budget travel bible, these guidebooks are an essential for the more popular tourist destinations of the world. Know someone who's heading to Europe, Southeast Asia, Australia, and other destinations on the backpacker trail? A Lonely Planet guidebook will be ideal for their adventure. And bonus: they look gorgeous lined up on bookshelves!
CozyPhones Sleep Headphones ($14.99)
Dave got sent a pair of Cozy Phones to review, which I promptly spent the next six months mocking. They looked like the worst kind of travel gimmick.
Then, when I was mid-existential crisis one night and couldn't sleep, he handed them to me and told me to try them out. I slipped the soft, fuzzy band over my head, plugged them into my phone, turned on a podcast, and was distracted enough that I could calmly fall asleep. I immediately bought myself some from Amazon and they're now one of my life and travel staples. I keep the volume high enough that I'm able to hear but low enough that it's essentially background noise, and I usually fall asleep within about 5 minutes. Without these, it can easily take me up to an hour.
CozyPhones are essentially a soft, comfortable headband with flat speakers built in, so that you can connect to your phone and listen to stuff while you sleep. I adore them.
These are especially fantastic for budget travellers in dorm rooms, as they help reduce light and/or sounds as you sleep. You can slip the band over your eyes to block light from obnoxious backpackers switching on the lights at 3 a.m., and play podcasts or music through the speakers if you need to drown out a snorer. If you're a light sleeper, this is easily a travel essential — it works so well!
Sea to Summit Dry Bag ($17.96+)
There have been countless times where a dry bag has saved my ass:
On a kayaking trip from Koh Yao Noi to Koh Nok, a freak wave splashed all over me and where I was keeping my camera and phone. Had I not had them in a dry bag, the water damage would have likely destroyed them.
On a ferry ride in Thailand, the boat sprung a leak and began to sink. I was able to put my laptop, camera, hard drive, passport, and money in my dry bag, seal it up, and know that they'd stay safe and dry if the worst were to happen.
I chartered a yacht in Greece and relied heavily on my dry bag while I was there. When mooring in tiny bays, I was able to fill my dry bag with my camera and sunscreen, jump in the sea, and swim to the nearest empty beach without worrying about keeping everything dry.
I also think dry bags are fantastic for solo travellers on beach days. It's tough going to the beach when you're travelling alone because you'll need to choose to either bring nothing with you, risk getting robbed while you're in the ocean, or stay on the sand at all times. If you have a dry bag, you can fill it up with your valuables and take it for a swim with you, rather than leaving them on your towel and hoping nobody will grab them.
I love all things Sea to Summit, as this gift guide will soon reveal, and after trying several of their dry bags out, my champion is the Ultra-Sil 8L — it's durable, thin, lightweight, and has never let me down. I've been using it for six years and it's still going strong! Definitely worth buying for someone who plans to spend any time in the water on an upcoming trip.
Buy on Amazon US | Buy on Amazon UK
Sea to Summit Travel Towel ($8.00+)
Guess what? I love travel towels so much that I use them even when I'm not travelling.
Yes — I know that's weird.
I've come to love how quickly they absorb water and get me dry, and the extra large sizes ($23) almost feel luxurious when I'm backpacking around the world. On top of that, because they fold away into such a small size, you can totally justify travelling with an enormous one, too. Travel towels are ridiculous small, thin, and dry within minutes. I can't imagine travelling with a regular towel after six years with mine.
This is an excellent gift for a traveller, as they'll end up using them daily and will free up a ton of space in their bag by doing so.
Buy on Amazon US | Buy on Amazon UK
Sea to Summit Day Pack ($28.00)
I've struggled to find the perfect daypack for years.
All of the ones I've used in the past have been so big and bulky that I've always shoved far too much into them and ended up with back pain. Since transitioning to traveling with only carry-on luggage, my search became even trickier. Now, I would need my daypack to fit inside my main backpack, as airlines don't let you carry two bags on to the plane.
Enter this teeny-tiny backpack that packs up to the size of a satsuma.
Despite its tiny size when squished up into a ball, it's still surprisingly strong, holding a two-litre bottle of water, two SLR cameras, two phones, and a guidebook when I was exploring all over Japan last year. And it doesn't look cheap and crinkly, either, as so many packable bags often do. I take this bad boy on every single one of my trips.
Buy on Amazon US | Buy on Amazon UK
The HooToo Wireless Travel Router ($42.99)
The HooToo does so many useful things for such a ridiculously low price, and more importantly of all: it does them well. That's rare for a device that tries to be everything.
The HooToo is a travel router that bridges and extends Wi-Fi connections. The vast majority of Wi-Fi range extenders actually don't work with Apple operating systems anymore — Dave could only find one on the market that does (see: travel bloggers potentially recommending products they haven't used). The HooToo works perfectly, though! If the internet in your hostel sucks, for example, you can use this device to make the signal stronger and the speeds faster. You can also use the HooToo to connect multiple devices to the same network in order to avoid those situations where you have to pay for internet access for each connection or find the guesthouse only gives out one internet code per person.
It's a 10,400 mAh external battery on top of all of that, which means you can charge your phone, Kindle or any other USB-charged device multiple times while you're out and exploring a city. It charges my iPhone almost three times over!
Finally, it's a media streamer, so if you store all of your movies and TV shows on an external hard drive, you can plug them into the HooToo and then stream them on your phone or tablet — super useful if you're not travelling with a laptop.
Basically, it does a whole bunch of useful stuff while remaining small, lightweight, and great value for money. I pack it on most trips I take, and found it incredibly useful in Tonga earlier this year, where the internet collections were the slowest I've ever encountered.
The GRAYL Purifier Bottle ($59.00)
I adore my GRAYL and if anyone's planning to visit a country with unsafe tap water, I can't help myself from recommending it.
I've used the GRAYL to drink tap water all over the world this year, from Mozambique to Tonga, the Democratic Republic of the Congo to Tanzania and never once got sick. And yes, drinking water from a tap in the Congo was what I would label terrifying. In 2019, I'll be using my GRAYL to drink the tap water from India, Ethiopia, Ghana, and more — future travel plans spoiler alert!
So, what is the GRAYL? It's a water bottle that looks a little like a French press. You fill it with tap water, slide the filter down to the bottom of the bottle, and then drink, drink away! The filter within the GRAYL kills 99.999% of all viruses, bacteria, and cysts in water, making it entirely safe to drink. Not only that, but it also means you don't have to ever buy bottled water again, so can both save money and the environment. I love that you can drink the water within seconds, too, rather than having to wait for several minutes, like you need to with other types of purifiers.
It's fairly pricey for a purifier bottle, I'll admit, but if you think about how much you typically spend on bottled water while travelling, it saves you money in the long term, while also giving you peace of mind, preventing dehydration, and helping you reduce your plastic consumption. I take it on every single one of my trips to countries that don't have safe tap water.
Buy on Amazon US | Buy on Amazon UK
Amazon Kindle Paperwhite ($120.00)
Travel is a time for reading as many books as possible.
Without the distractions of home life on the road, most people turn into voracious bookworms.
For a while, I tried going paperback only — travelling with a hard copy of a book and exchanging it with another in a hostel when I was done — but it became more of an irritation than a pleasure. I couldn't read what I wanted to read, and the added weight from lugging a book around annoyed the hell out of me.
After travelling with, and subsequently breaking, an unbelievable amount of Kindle Keyboards, I went with the Kindle Paperwhite three years ago and haven't needed a replacement since. And I love this thing. Tip: get this case and you'll be unlikely to ever have to deal with a cracked screen. Paperwhites are light, have a ton of storage, and a built in light, so you can read in the dark without disturbing anyone else in your dorm. I couldn't imagine travel without mine.
And if you're looking for reading material, I'm a superfan of Love With a Chance of Drowning, Wild, In a Sunburned Country, Canoeing the Congo, Travels With Myself and Another, Marching Powder, The Alchemist, The Geography of Bliss, What I Was Doing While You Were Breeding… I know — I still need to write that list of my favourite travel books! I've read around 150 travel memoirs over the past decade.
Buy on Amazon US | Buy on Amazon UK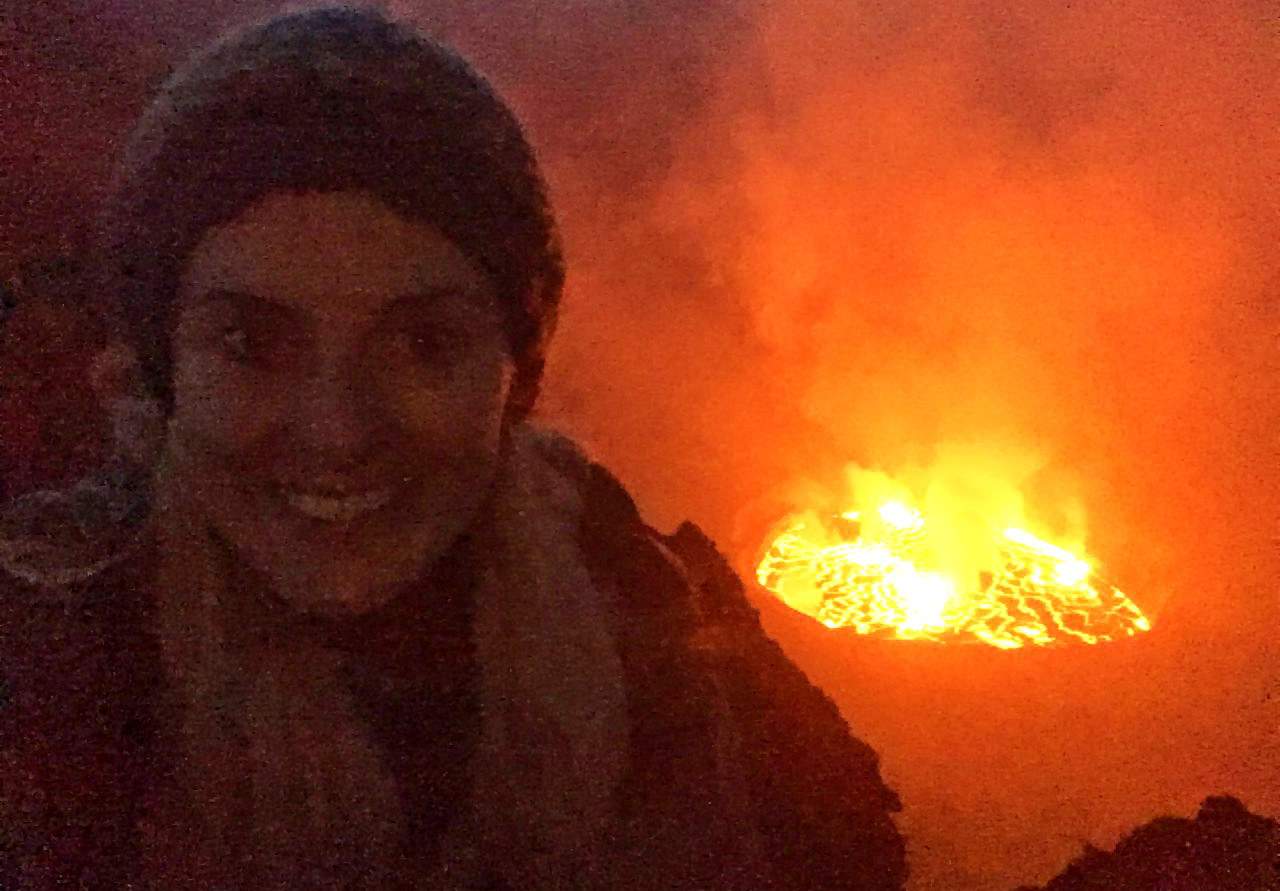 Travel Insurance
Travel insurance is boring, sure, but it's also a necessity.
On top of that, it's really annoying to have to buy for yourself.
Every time I book a trip, I always consider skipping travel insurance. Because man, it's a lot of money and what are the chances that anything seriously could go wrong? If you've read this site for any amount of time, you're probably already giggling to yourself, because everything goes wrong when it comes to me and travel.
Let me tell you about the two times I decided to skip getting travel insurance: I got caught up in a tsunami and had my ferry start to sink, both in Thailand. The fear I felt at those moments, knowing I wasn't protected by insurance, wondering how much my parents would have to pay to repatriate my dead body, is something I never want to experience again.
The one time I've been overwhelmingly grateful to have travel insurance? When I unexpectedly developed an auto-immune disease while travelling in the freaking United States, likely the most expensive place on the planet to receive medical treatment! I could have ended up with a six-figure bill by the end of the ordeal!
So that's why I think travel insurance is a great gift! Travellers hate spending money on it, but travellers also need to spend money on it, because it's simply not worth taking the risk. So why not help them out and get them coverage as a gift? I use SafetyWing as my travel insurance provider and have nothing but fantastic things to say about them.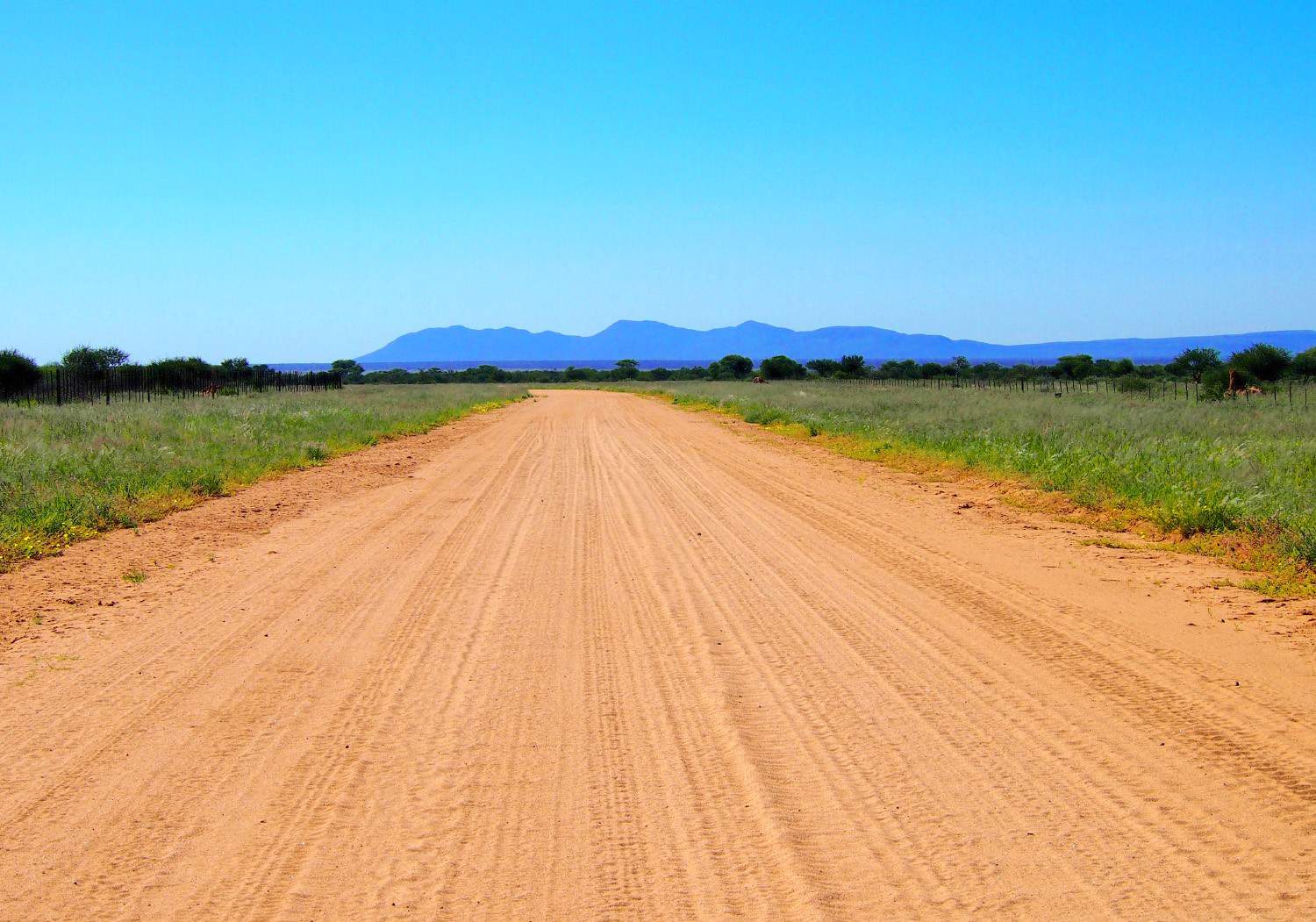 A VPN Subscription ($80.00):
You need a VPN for a number of reasons when travelling, whether it's using it to access your favourite TV shows from back home or bypassing social media blocks in countries like China.
One of the benefits to having a boyfriend who works in travel technology is always knowing I've opted for the best service when it comes to keeping my data safe.
VyperVPN is the VPN we've been using for the last couple of years and they're easily the best option for travellers — they're super-fast, so won't slow down your internet speeds, are one of the few companies to be actively and consistently working around internet blocks by other countries. After using and discarding a dozen VPN services over the past six years, VyperVPN is the only one that's stuck around.
Bonus: A Custom-Made Map! ($400.00)
For Christmas last year, I commissioned an artist, Theresa Grieben, on Etsy to create and illustrate a map of Dave's most meaningful adventure: walking the Camino de Santiago across Spain. It blows my mind every time I catch a glance of what she created — it's the most incredible map I've ever seen!
She personalised every step of his journey, including the rock he snapped a photo of mid-journey to that day when he managed to devour an incredible four breakfasts in one morning. She even marked the three places we've spent months living in over the past six years: Granada, Madrid, and Lisbon! Every time I sit and look at the map, I notice something new, and I'm obsessed with how incredible it came out.
Dave named it the best present he's ever received and loves every square centimetre of this gorgeous print, so if you want to make someone's life, I highly recommend saving up and splurging for a special occasion.
Don't have the budget to splurge on a custom-made map? The artist I used also has some unpersonalised and gorgeous maps for New Zealand, Ireland, and Berlin that you can buy for just a few dollars.
Happy Shopping!
Hopefully you found this to be a helpful guide when it comes to buying your loved ones something travel-themed for the holidays. If you had to add anything to this list, what would you suggest?
(Please don't say a money belt because surely nobody actually uses and likes those, right?)