Morocco is one of those countries that I find myself forever dreaming of revisiting.
While the country is certainly challenging to travel through — at least in comparison to Western Europe — the scenery is spectacular, the food fantastic, and culture fascinating. If you're not travelling as a solo woman, you'll be eliminating many of the struggles that come from exploring Morocco, but if you're determined to strike out on your own, as I did, it's just as likely you'll have a wonderful trip.
Throughout the country, you'll find beautiful spots to explore. Marrakech is chaotic yet wonderful, Essaouira has a crumbling, atmospheric medina, Casablanca is home to one of the prettiest mosques in the world, Tangier has the gorgeous beaches, and Chefchaouen is undoubtedly one of the prettiest cities in the world. Spending a night camping beneath the stars in the Sahara Desert is in my top three experiences after 10 years of full-time travel.
On top of all of that, Morocco is inexpensive. I spent just $28 per day in the country!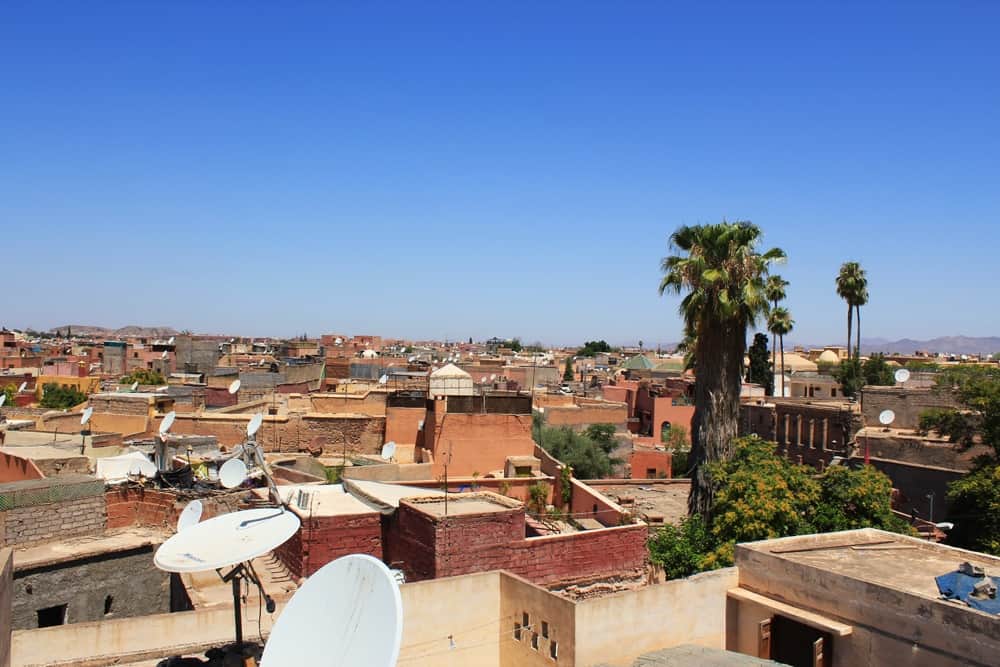 So let's talk about expenses.
I've been recording my travel budget from the very first day I started my travel blog because I want to show you guys that it's possible to travel the world without spending a fortune. 
Unlike almost every travel blogger on the planet, I refuse to take comps/freebies/press trips when I travel and make sure to always pay for everything with my own money. That means that my opinion is never swayed by tourism boards and marketing companies, and you'll always be receiving my honest thoughts, good and bad, when it comes to experiences and value. I choose where I stay and what I do in a country, travel anonymously to ensure I receive the same experience as you would, and then write freely about whether something sucked or rocked my world.
Because of this, this post contains affiliate links. That means that if you decide to book any accommodation, tours, or travel insurance through the links in this post, I receive a commission from that sale at no additional cost to you. This is my primary way of funding my travels and posts like these, so I greatly appreciate your support if you do decide to click through.
Let's get started.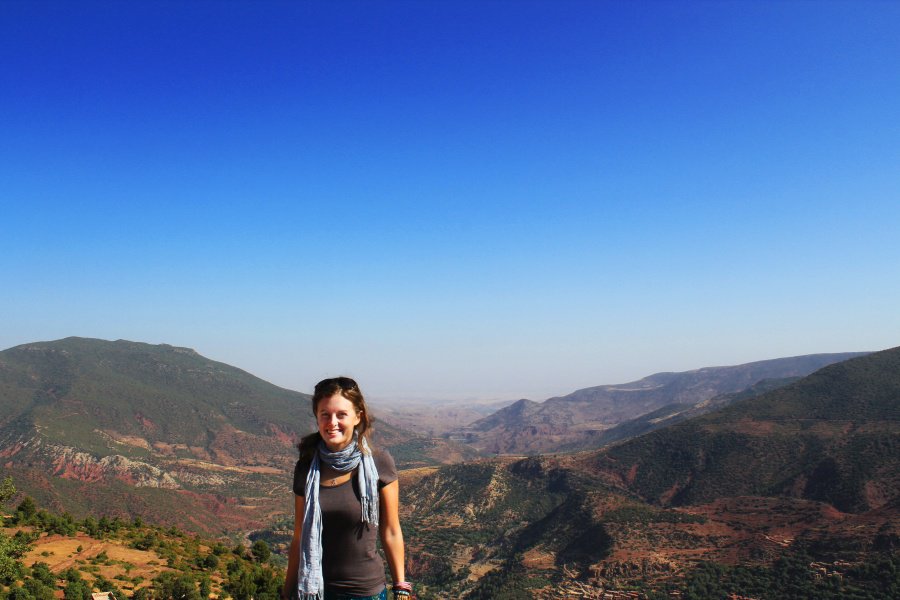 How to Find Cheap Flights to Morocco
European readers: you're in luck! With a plethora of budget airlines across the continent, getting to and from Morocco will likely cost under €150 each way. If you're all about overland travel, you can travel down to Tarifa, in Spain, then take the ferry (€38.70) across to Tangier.
For anyone in North America, Oceania, Asia, Africa, and elsewhere, my first recommendation is Secret Flying and my second is Skyscanner.
Secret Flying is my number one flying tool and it's rare for me to ever travel anywhere on a flight that wasn't found through that website. It's a flight deals site that shares some of the absolute best prices for flights that have recently gone on sale. It's thanks to Secret Flying that I flew from Lisbon to Cape Town for $280 return, London to Los Angeles for $120 one-way, and Singapore to London for $120 one-way. In short, regularly checking flights from your home country to Morocco will help you save a lot of money.
Of course, if Secret Flying doesn't have any great deals showing, or its deals don't match with your dates, you can use Skyscanner from the get-go.
After 11 years of continuous travel, it's my favourite way to search for flights, as I love that you can search for flights from an entire country to Morocco, and that you can search for travel dates across an entire month to ensure you're flying on the cheapest days.
As always, the more flexible your plans, the easier you'll find it to save money on flights. If you're happy to fly into and out of different airports, you may be able to pick up a deal (flying into Marrakech and out of Casablanca, for example), and if you're happy to visit at any time of year, you'll be able to pick and choose the best prices, too.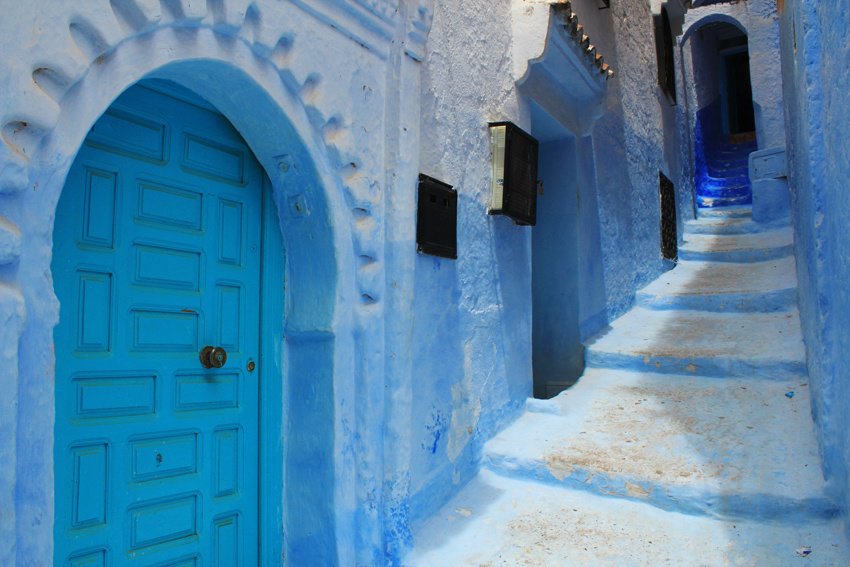 The Cost of Accommodation in Morocco
You can visit Morocco on any budget, from a €7 a night dorm bed (that's surprisingly well-reviewed) in Marrakech to $1,000 a night riads you can rent out with your 10 closest friends.
In this blog post, though, I'm going to be focusing on value. Because whether you're travelling as a solo backpacker on a tight allowance, as part of a couple on a mid-range budget, or as a family looking for a little luxury, value is the one thing you're going to be looking for. That doesn't necessarily mean cheap — it means offering up more than similarly-priced options.
There's some seriously great value accommodation up for grabs in Morocco, whether it's comfortable hostels with daily activities to help you explore with new friends or glamorous riads that are just perfect for photoshoots. To start with, I'm going to cover the cheapest way to travel in Morocco.
If you're on the tightest of tight budgets, there are several options that'll land you with free accommodation while you're in the country. Courchsurfing allows you to connect with locals by sleeping on spare sofas in their homes. It doesn't cost a penny to do so, and is a fantastic way to gain an insight into Moroccan daily life away from the tourists.
Housesitting is a more upmarket way to avoid paying for accommodation, as it's aimed at the mid-range and luxury travellers. You'll be looking after homes and pets while their owners are on holiday, and the houses can be extremely luxurious. I've met travellers that have pet-sat in an enormous castle in France before! Some of my friends housesat for a month in a luxurious riad in the Moroccan desert several years ago and it looked amazing. This option works best if you don't have fixed travel dates, as you'll be agreeing to dates that the owners set.
Finally, when it comes to free accommodation, you could take a look at WorkAway in Morocco, where you'll be able to help out locals in exchange for food and board. There are some seriously cool options available on the site, from rebuilding a Berber house in a Sahara oasis to helping manage a palm tree farm in the desert.
If you're not looking to travel for free and just want a clean and comfortable room to sleep in, there are plenty of great options, too.
One of the most affordable ways to explore Morocco is by staying in a hostel. I stayed in several over my first visit to the country and was impressed by the quality of the hostels, as well as how many there are to choose from. Let's look at the best-reviewed hostels in the country.
Overall, then, you can see that you can expect to spend around $10-15 a night for dorms in Morocco, and around $25-30 a night for a private double room. If you're travelling as part of a couple, there's no question that you'll receive the best value for money by opting for a private room.
Okay, but what if you're not a budget traveller and just want to stay in a lovely, well-reviewed hotel or guesthouse that's good value for money and has all the things you need from a place to lay your head? I've got you! When I visited Morocco, I opted to spend half of my trip staying in backpacker hostels and the other half in well-reviewed guesthouses. For around $40 a night, you'll be able to stay in an excellently-reviewed hotel, in a central location with friendly staff.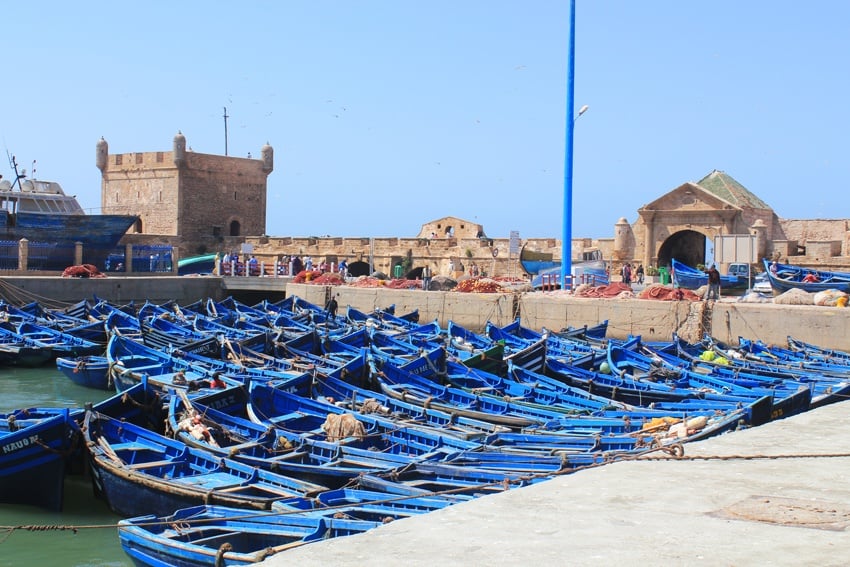 Here are my recommendations for travellers on a mid-range budget:
In Marrakech, Riad Carina ($43 a night for a double room; rated 9.3 on Booking) receives a whole lot of love. So what's so wonderful about it? Not only is it a stunning and well-designed riad, but it's located just a five-minute walk from all of the main tourist attractions in town and is home to some seriously friendly staff. It's quiet and peaceful, has a beautiful swimming pool, and an even more beautiful rooftop terrace.
In Essaouira, Riad Dar Awil ($49 a night for a double room; rated 9.6 on Booking) is easily the best place to stay for mid-range travellers, as essentially no other riads in town receive such great reviews while still remaining affordable. Riad Dar Awil is new, modern, and clean, and smaller than other riads across the country, which means more attentive staff and a chance to get to know your fellow guests over breakfast. It's located right in the heart of the medina, which is exactly where you want to be staying in Essaouira.
In Fes, Dar Fes Tresor ($44 a night for a double room; rated 9.1 on Booking) is exactly what you probably picture staying in Morocco to look like. The rooms are gorgeous, with intricate mosaics and stained glass windows, giving a real traditional vibe to the place. It's in a quiet location, which is essential for travel in chaotic Fes, and the staff are so kind and friendly. The views from the rooftop are really the icing on the cake!
In Chefchaouen, Dar Swiar ($45 a night for a double room; rated 9.4 on Booking) offers incredible value when you consider how expensive the city is for travellers. It has a wonderful rooftop view of the blue buildings, is just a minute's walk from the main square in town, and a very welcoming owner. As a bonus, the Wi-Fi is fast, which is tough to find in Morocco!
And finally, in Tangier, Mnar Castle ($46 a night for a four-person apartment; rated 9.2 on Booking) is one of the most popular hotels for a reason. Not only do they have a large swimming pool for guests, but they also offer some of the best-value accommodation in the country. There's a delicious breakfast, a breathtaking view of the ocean, and a free shuttle that takes you to the main attractions in the city.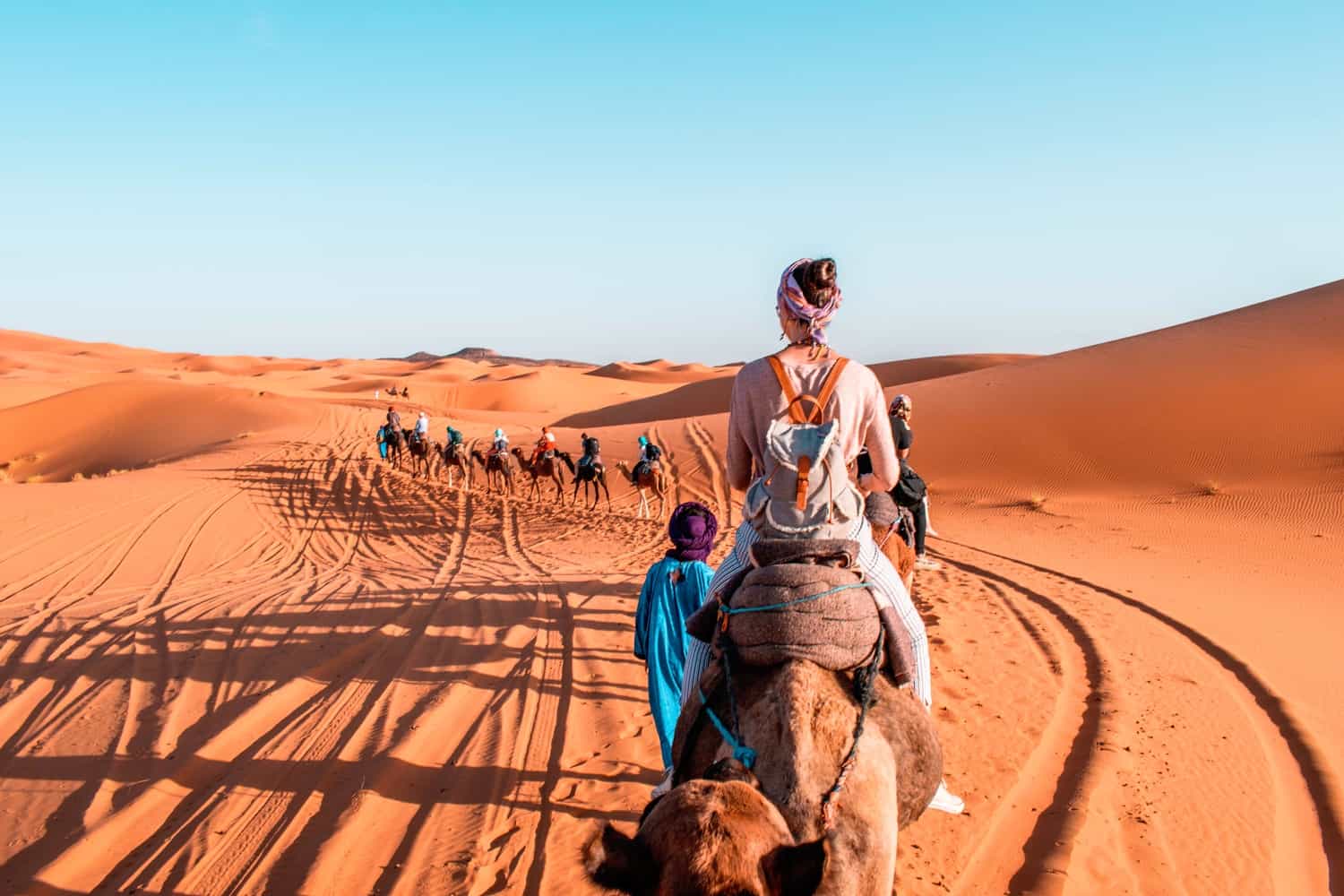 How Much Does Transportation Cost in Morocco?
Morocco isn't an enormous country, so I found it easy and affordable to travel overland.
If you'll be arriving in Marrakech, as most visitors do, I recommend easing your way into the Morocco travel experience by paying for a private transfer from the airport. For just $15, you'll be met at the airport by your driver then taken directly to your accommodation in the city; if you're staying in a riad in the medina, they'll help you navigate the maze-like alleyways to ensure you don't get lost. In a country where scams are rife, not having to haggle with shady taxi drivers is going to make your arrival so much smoother.
If you're on a tighter budget, you'll want to opt to take the bus from the airport into Marrakech. The line 19 bus leaves from directly outside the airport and takes you into the city for just over $3 (30 MAD), making it a simple and cost-effective option.
The best way to get around Morocco is by bus or taxi. There isn't an extensive train network, the drivers are notoriously aggressive, so you won't want to hire a car, and flying is always a pain in the ass.
I travelled by bus between Marrakech and Essaouira, Essaouira and Casablanca, Casablanca and Fes, Fes and Chefchaouen, and then hired a shared taxi to get between Chefchaouen and Tangier.
There are two main bus companies in Morocco: CTM and Supratours. CTM is typically the better bus company, as it has more routes and departure times for travellers to choose from. Still, both companies operate clean and modern buses with a good safety record, so there's no real reason to choose one over the other. Prices are inexpensive, too — for example the three-hour bus from Marrakech to Essaouira costs just 80 MAD ($8.50), and you'll rarely pay more than around $15 for any journey in the country.
If you'd rather some privacy for your trip, you can hire taxis to take you between popular destinations, and if you're travelling as a group, they can work out to be fairly inexpensive. A taxi from Marrakech to Essaouira will typically cost around 600 MAD ($62), which is expensive as a solo traveller, but not extortionate if you're part of a group of four friends.
In Morocco, you'll also find shared taxis, known as grand taxis, which are excellent options for my solo travellers out there. You'll be sharing with locals, which makes for a great cultural experience, and saving money, as you'll split the cost of a taxi between six passengers. I took a shared grand taxi between Chefchaouen and Tangier with five locals and paid 100 MAD ($10.45) for the ride.
The Cost of Food in Morocco
Prepare for your upcoming trip to Morocco by preparing your stomach for a hell of a lot of tagine. Moroccan food is delicious, and the tagine is second to none. Seriously — I couldn't stop eating it while I was in the country!
Food is extremely inexpensive in Morocco and you can easily get by spending around $12-15 per day.
Most accommodation in Morocco offers a free breakfast that usually comprises fried eggs, olives, fresh bread, honey, and delicious fruits. Add in several glasses of fresh mint tea, and you're perfectly set up for a day of exploring.
If you're staying somewhere that doesn't offer breakfast, there's still plenty of cafes and restaurants around that will be offering local foods to eat, and you can expect to spend around $2 for a simple breakfast of pastries, jam, and honey.
On average, I paid $5 for lunch while I was in Morocco, which was nearly always tagine, couscous, or harira. These local eats are delicious, filling, and criminally inexpensive. If you venture outside of the tourist-filled medinas, you can even score a tagine for as little as $3. In the more popular parts of town, you'll be looking at around $8.
Dinners are slightly more expensive than lunches, but still offer great value for money. I spent between $4 and $8 for my evening meals when travelling in Morocco.
Keep in mind that Morocco is an Islamic country and that means that alcohol is both expensive and hard to find. I decided to go tee-total while travelling around the country for this reason, but if you're determined to have a beer with your meals, you can expect to pay around $4 for a small glass — not outrageous, but definitely expensive relative to the cost of everything else in the country.
A half-litre bottle of water is $0.50, although I recommend travelling with a foldable Vapur water bottle and refilling it with Morocco's tap water. You'll save on money, stay hydrated, reduce your risks of getting sick, and reduce your plastic consumption by doing so. And finally, if you're a coffee drinker, you'll be looking at paying $1.50 for a cappuccino.
If you're a fan of eating in when you travel, groceries from the supermarkets and local markets. aren't too expensive either. Some typical prices of essentials include:
A loaf of bread: $0.40
A dozen eggs: $1.20
A kilogram of tomatoes: $0.50
A litre of milk: $0.70
A kilogram of potatoes: $0.45
A kilogram of chicken thighs: $4.20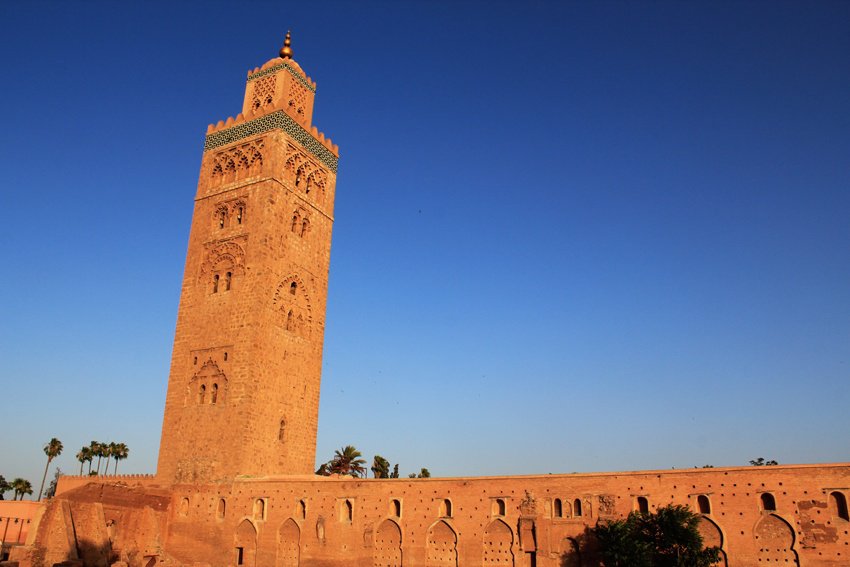 The Cost of Activities in Morocco
If you're travelling on a tight budget, there are plenty of free activities to keep you busy in Morocco.
One of my favourite things to do in this country is simply wander around the medinas on foot. These bustling markets are full of character and so fascinating to explore, even if you do have to put up with hustlers and touts. Banter back with them, sample some of the free mint tea that's on offer in their stalls, and don't take anything too seriously: it's all part of the fun of travel in Morocco!
So how much can you expect to spend on activities and tours in Morocco? I think you're going to be pleasantly surprised, as prices are relatively low in this wonderful country.
Every time I book a flight to a brand new country, one of the first things I do is head to Get Your Guide for inspiration. Get Your Guide is a tour marketplace — think of it like the Booking.com for tours and activities — with tons of interesting day trips and adventures to sign up for. And the best part is the sheer number of reviews on the site — if a tour has an average of 4.7 from 3,000 reviews, for example, you know you're guaranteed to have an incredible time.
As an example, when you look for tours out of Marrakech, one of the most popular options is a day trip out to Ouzoud Waterfalls. Have you even heard of Ouzoud Waterfalls? I hadn't either, but they're one of the tallest waterfalls in Africa and they ended up being one of my highlights of my time in Morocco. Simply mind-blowing. The tour itself is priced at just $20 for the 10-hour day trip, so if you have time in your itinerary, it's a no-brainer.
But if you're going to do just one thing while you're in Morocco, it has to be exploring those beautiful Sahara sands. The tour I took of the Sahara Desert still has a spot in my top five travel experiences of all time, even after a whopping 10 years of full-time travel. It was that incredible. Now, you've got several different options when it comes to taking a desert-themed trip in Morocco.
For those of you who are super-short on time but still want to get that perfect camel-themed photo, you can fake it for your friends by taking an hour-long camel ride through Marrakech's palm groves. Coming in at just $17 for the experience, you'll get to travel outside of Marrakech to nearby villages, dress up in traditional outfits, hop up on a camel, then spend a full hour weaving through palm trees and taking plenty of photos.
However, if you came to Morocco for the Sahara, I know you're not going to be satisfied by a one-hour camel ride. In that case, there are two options: a one-night trip to the desert ($95 per person), or a two-night one ($112 per person). I opted for the latter for my time in Morocco and it was amazing. If you have the time, I strongly recommend opting for a two-night tour, especially as it's really not that much more expensive than the overnight one.
But there's one other major reason why I recommend the two-night tour.
With the one-night-two-days tour, you'll travel out of Marrakech and over to the sand dunes of Zagora. This part of the Sahara is actually quite rocky, so instead of experiencing the incredible sensation of being surrounded by nothing but towering dunes, you'll be on a flat section of sand that's blanketed in rocks. I have friends who opted for the Zagora tour to save money and their photos of the experience… weren't amazing. Still, the Sahara is the Sahara, so if you can't justify spending three days in the desert, this is still a fantastic way to get your fix.
So what about the two-night-three-days tour?
With plenty of time in your itinerary, you'll be able to travel much deeper into the desert and be able to check out the enormous sand dunes of Merzouga. I love these sand dunes. My time was spent exploring Berber villages in the Atlas Mountains, riding camels over deep-orange dunes to our camp for the night, watching the sunset from the tallest dune around, eating delicious meals under the moonlight, then sleeping out beneath the Milky Way. In the morning, we set off back to our truck on camels at sunrise, and the silence that surrounded us was mesmerising.
Needless to say, this is one activity that I consider a must-do in Morocco!

Miscellaneous Expenses for When You Travel to Morocco
A local SIM card: I don't know about you, but one of my least favourite aspects of arriving in a new country is having to figure out how to get connected. Specifically: buying a local SIM card so that I have data to use while I'm in the country.
There's locating a store that will sell you one, language barriers to deal with (in Morocco, you'll come up against French and Arabic), various forms of ID you might need to bring, scams to navigate, and… well, it's a headache.
This year, I started using Airalo, which sells local e-SIM cards for travellers. What that means is that you can buy your SIM card online before you arrive in Morocco, and then as soon as you land in the country, you can switch on your data and start using it. It's worked flawlessly for me and I'll never go back to physical SIM cards. You'll pay $9.50 for 1 GB of data and can top-up through the Airalo app.
Travel insurance: If you've read any other of my articles on Never Ending Footsteps, you'll know I'm always talking about how you need to buy travel insurance.
I've seen far too many GoFundMe campaigns from destitute backpackers that are unexpectedly stranded in a foreign country after a scooter accident/being attacked/breaking a leg with no way of getting home or paying for their healthcare. In short, if you can't afford travel insurance, you can't afford to travel.
Travel insurance will cover you if your flight is cancelled and you need to book a new one, if your luggage gets lost and you need to replace your belongings, if you suddenly get struck down by appendicitis and have to be hospitalised, or discover a family member has died while you're overseas and need to get home immediately. If you fall seriously ill, your insurance will cover the costs to fly you home to receive medical treatment.
I use SafetyWing as my travel insurance provider, and recommend them for trips to Morocco. Firstly, they're one of the few companies out there who will actually cover you if you contract COVID-19. On top of that, they provide worldwide coverage, don't require you to have a return ticket, and even allow you to buy coverage after you've left home. Finally, they're affordable, and have a clear, easy-to-understand pricing structure, which is always appreciated.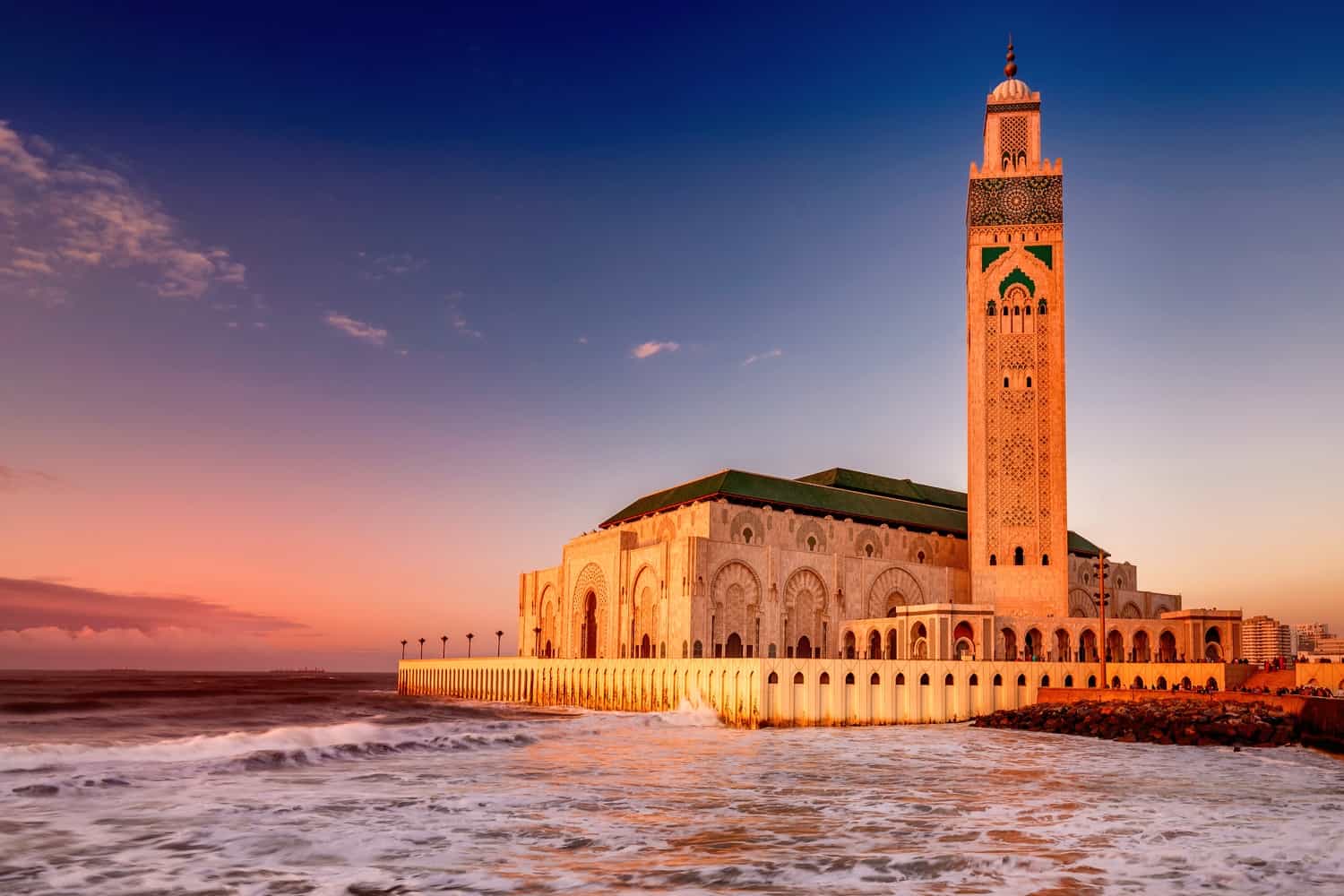 My Travel Expenses in Morocco
At the end of my budget breakdowns, I always like to take a look over my own expense reports and tally up exactly what I spent in the countries I visit, in order to give you an idea of how much you should be expecting to spend.
How much I spent over 21 days in Morocco:
Accommodation: $205.60/$9.70 per day
Transportation: $44.95/$2.14 per day
Food: $282.15/$13.44 per day
Activities: $130.00/$6.19 per day
Yes, I averaged just $31.47 per day while I was in Morocco.
Phew!
That's it for my travel expense report for Morocco! I really hope you found it useful for your upcoming trip, and am happy to answer any further questions you may have in the comments below.
Safe travels!
Lauren.
Related Articles About Morocco

🧕🏼 The Complete Guide to Travelling to Morocco as a Solo Woman (2023)
🇲🇦 28 Incredible Things to Do in Marrakech, Morocco
🐪 An Incredible Experience in the Sahara Desert
💙 Is Chefchaouen the Prettiest City in the World?
🏖 Every Post I've Written About Morocco
Photo of girl riding camel in the desert via: Aurelia Teslaru/Shutterstock; photo of tagines at a market via: Peter Wollinga/Shutterstock; photo of colourful market in Fes via: Mitzo/Shutterstock; photo of Hassan II Mosque via: Ruslan Kalnitsky/Shutterstock. Everything else was taken by me :-)