I'll be honest: travelling solo through Morocco was tough.
My four weeks in the country were challenging, exhausting, frustrating and disheartening — and yet, they were also full of joy, awe, wonder, and rewards.
Morocco is one of my favourite countries but it was also one of the hardest to travel in.
It's hard to explain. How can one of my favourite countries in the world have left me with such unenjoyable experiences that I cut short my time there by several weeks? I don't know either.
But I loved Morocco. I loved my time there. I loved the places I wandered through and the people who proved that Moroccans can be kind and welcoming and helpful. However, I was so frustrated that the local men I met acted in a way that made my trip far less enjoyable.
I'm frequently contacted by women who feel that same pull as I did to visit Morocco, but who have also been put off by the negative articles and sexual harassment horror stories. They reach out looking for reassurance, wanting advice, and looking for information on how to have a safe, trouble-free trip.
The problem is I didn't have a trouble-free trip, and I can't offer reassurance that travelling through Morocco will be easy. But at the same time, just because I had a challenging time in the country doesn't mean that anyone else will too. That's why it's tough writing articles like this — I don't want to put anybody off visiting Morocco but I do want to share my personal experiences.
So here, then, is an account of the struggles and joy I experienced from travelling through Morocco — and the advice I would offer women who are looking to travel there too.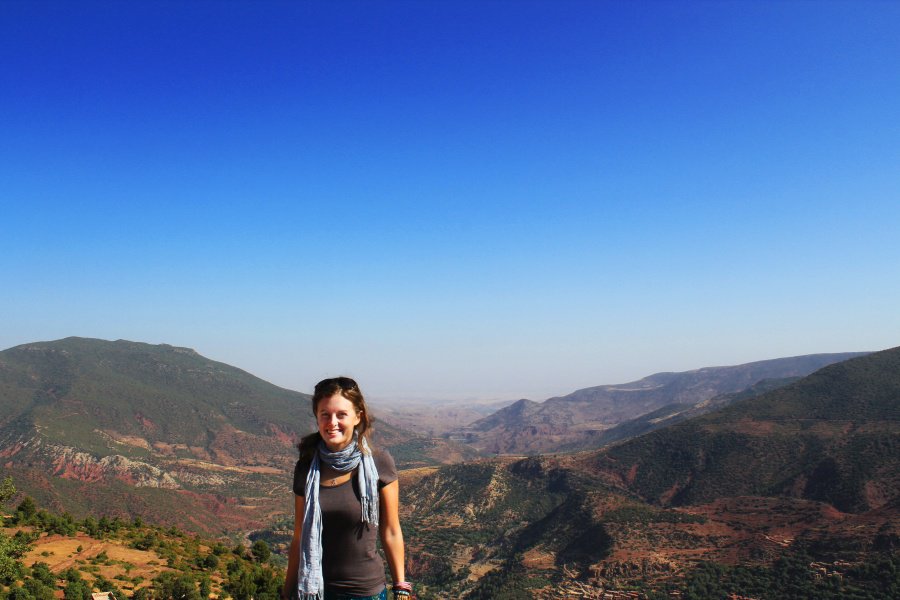 The Best Destinations to Visit in Morocco as a Solo Woman
I spent a full month in Morocco, and chose to visit Marrakech, The Sahara Desert, Essaouira, Casablanca, Chefchaouen and Tangier over that time. I deliberately skipped visiting Fes because I had heard nothing positive about the city from any women I ran into on the road.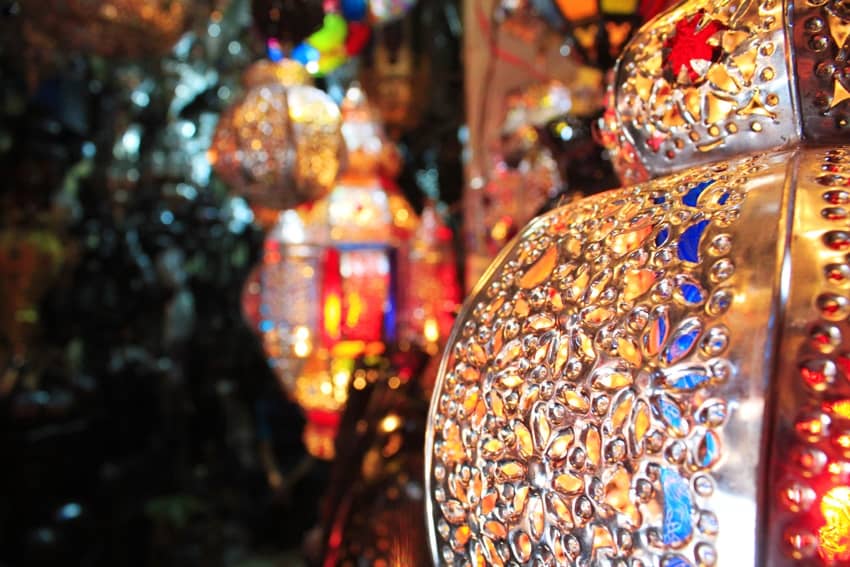 I Loved Marrakech
I arrived in Marrakech fully prepared to dislike such a chaotic city, but fell in love from the second I arrived. Yes, it was noisy, busy, and polluted, but it was also beautiful, exciting, and fascinating to spend time in.
The touts were more persistent than I'd experienced in most places around the world, but it wasn't stressful and I wasn't bothered by it. I even managed to negate some of the tension by hiring a local guide to show me around. My guide helped keep the touts at bay as we navigated the medina with minimal hassle. He helped me to get my bearings, and I experienced and saw a lot more than if I had been alone.
The following day, without a guide, I found simple wanderings to be slightly challenging but I never once felt like I was in any real danger. I experienced mild annoyance from the touts as they desperately tried to sell things to me, but they always left me alone if I didn't engage. I simply avoided eye-contact, walked as if I knew where I was going, and they soon moved on to someone else.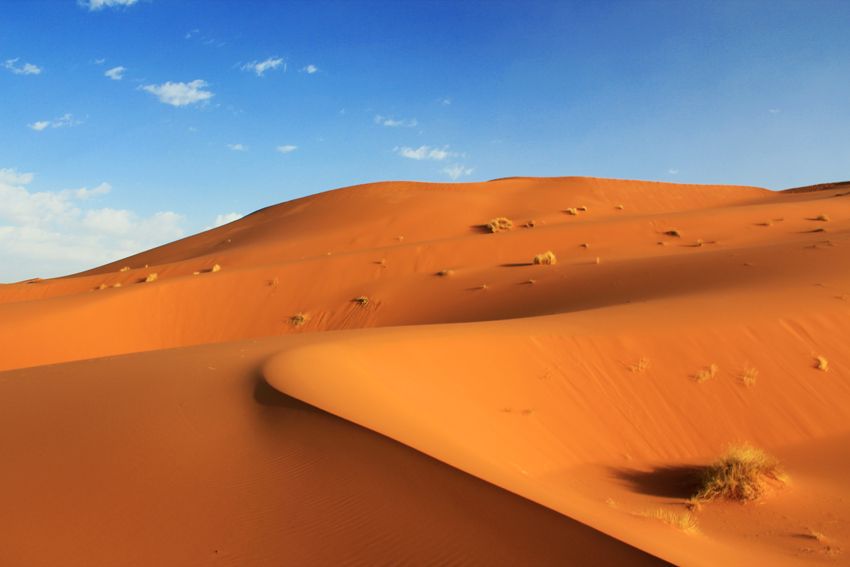 The Sahara Desert was Incredible
I would count my tour to the Sahara Desert as one of the best things I've ever done in my life. Sitting atop a sand dune and watching the sunset was a life-changing experience, and sleeping beneath the Milky Way hours later was even more breathtaking than I'd expected. I believe everyone should venture into the desert at least once.
It was on this tour to the desert that I experienced my first taste of harassment. My tour guide made me feel uncomfortable at several points by continually reaching out to touch my arm and attempting to separate me from the rest of the group. At one point, he offered to take me up into the Atlas Mountains to camp after the tour, insisting I'd love the perfect night sky and friendly Berber people.
Perhaps he was just being friendly, but as a solo woman traveler, you have to be cautious when you travel, and I wasn't going to take any chances. I made sure to keep close to other members of my tour group and he soon decided to leave me alone.
If you're going to venture into the desert, I highly recommend booking a tour online before you go, so that you can check the reviews and vet the tour guides in advance. This tour is the one I took and I had a magical experience while I was there.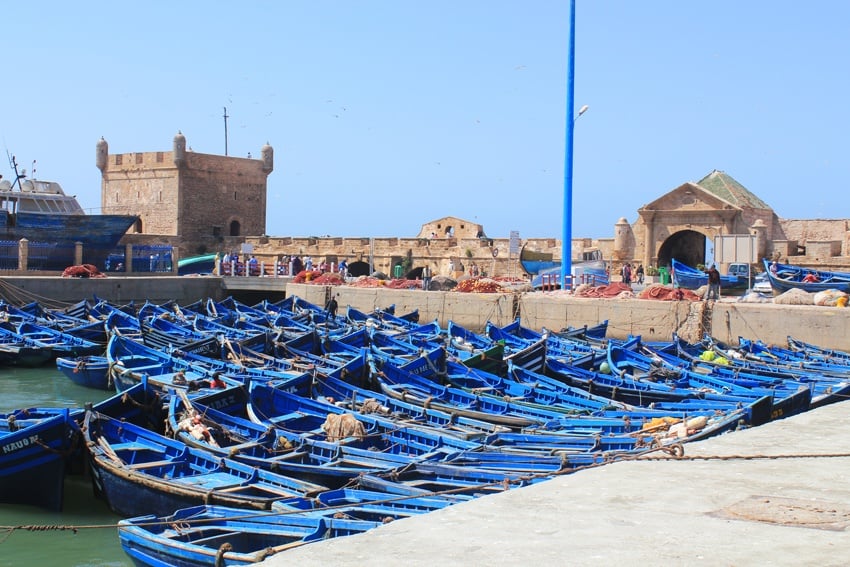 Essaouira was Both Calming and Stressful
Essaouira felt like a breath of fresh air after the mayhem of Marrakech — a hippie town full of rumours that Jimi Hendrix, Bob Marley, Bob Dylan, The Rolling Stones had made this their home throughout the 70's. I love laidback beach towns like this and I love my classic rock so it immediately felt like the perfect place for me to be. It was mellow and beautiful and took only a few minutes for me to decide to extend my stay in town.
I spent my first few days relaxing on the beach, bemused to see everybody sunbathing while covered from head to toe. I got lost in the photogenic medina by day and spent my evenings fascinated by the local fisherman trying to sell their freshly-caught fish to passing people — there were dozens of hole in the wall restaurants just a few metres away that would happily cook your fish for you right there.
When I wasn't out exploring, I was sunbathing on my hostel's roof terrace, napping in a hammock or drinking amazing mint tea. Essaouira was amazing.
And then everything changed.
A music festival came to town, bringing with it hundreds of thousands of tourists as the population increased from 60,000 to 400,000 overnight. The increase in people brought with them a much tougher experience with the touts — they became aggressive and wouldn't take no for an answer. I couldn't sit down and have a meal without a local man approaching me and sitting down to chat.
Often, I'd leave the beach to head back to my hostel only to find a teenage boy following me and trying to talk. My guard was up and I didn't say much, sad that I felt unable to trust them. They would follow after me, getting increasingly angry as I kept my head down and refused to participate — "Just talk to me!" they'd yell. After a while, I'd turn around and ask them firmly to leave me alone. When I relented and had a conversation with them, they became lecherous and inappropriate, and I struggled to get away.
I suddenly had hassle from men in the street, too — telling me they liked my "American tits", whispering in French in my ear and then calling me a whore when I hurried away. I have to mentioned that I was completely covered up and couldn't have worn any more layers at this point, beyond throwing a blanket over myself. I was avoiding eye-contact and not engaging with anybody — I don't know what else I could have done to not attract attention. I could no longer sit and enjoy a meal without several men sitting down with me and trying to convince me to go back to their house for a "local experience".
My time in Morocco was beginning to sour and I was exhausted.
Casablanca Brought More of the Same
Still worn out from my time in Essaouira, I reached Casablanca, and was on guard, stressed, and ready to burst into tears at any moment. Fortunately, there were no incidents because I spent the entire time in my hotel room recovering.
Leaving only to buy food, I found myself each and every time with at least one guy following me and asking me questions and getting angry when I acted as if I had not heard.
I wasn't sure what I should have been doing: engaging the men resulted in lechery and a struggle to escape, ignoring them made them angry and aggressive. I was starting to long to leave the country.
However, I had just one more place I wanted to visit.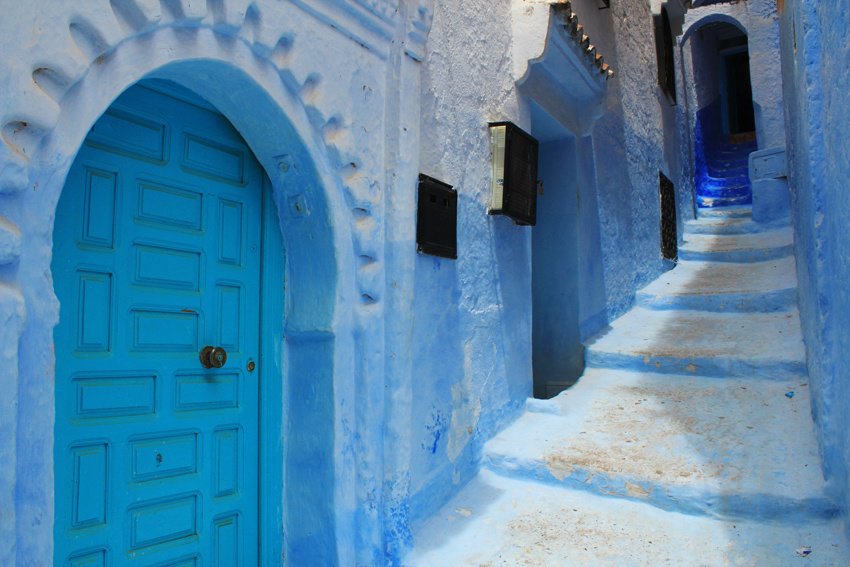 Chefchaouen was a Welcome Respite
Chefchaouen was one of my favourite places in Morocco, and one I could have spent months living in. The entire town was painted a gorgeous baby-blue colour, the locals were friendly and welcoming and there was absolutely no hassle or abuse. It was bliss and I spent an entire week exploring the tiny alleyways, hiking in the mountains, and eating delicious tagine.
When my cab dropped me off outside the old city at the wrong gate and I couldn't find my hostel, a local teenager approached me and made it his mission to help me out. In any other city in Morocco, this would be a sort-of scam, where a local helps you find your way and then asks you for a sum of money in exchange. I was fully expecting this but, when we finally found my hostel, he simply shook my hand, wished me an enjoyable stay in Chefchaouen and left.
I'd been considering cutting short my time in Morocco but Chefchaouen had once more transformed my opinion of the country. It seemed like every time something went wrong, I discovered something beautiful or had a touching experience which had me longing to spend even more time there. I subsequently extended my stay to a full week.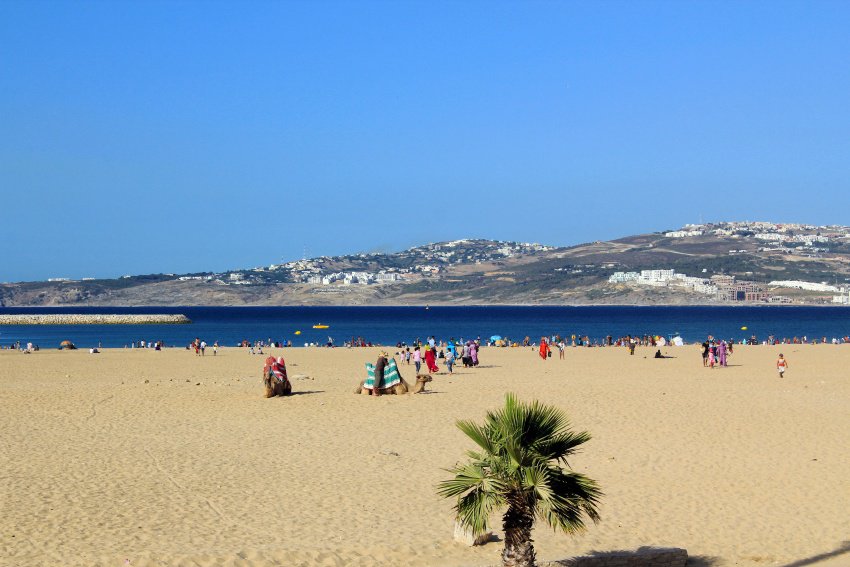 Tangier Beat Me Down
Despite spending a week in recovery in Chefchaouen, I immediately felt my stress levels rising when I reached Tangier. I daresay that had I arrived in Tangier first, I would have loved my time there, but by this point in my trip, I was reacting with frustration and irritation whenever I was approached by the local men.
Tangier, then, was the final straw.
Within a few hours of arriving in this seaside port, I had a man following me out of the medina and asking me questions over and over — occasionally in English, mostly in French. I answered a few, but kept my head down, and tried to get away from him. I had learned by now that some responses were enough to keep the men from getting angry, but to keep my interaction to a minimum in order to keep them from getting too close.
When he continued to follow me to the steps of my hotel, I panicked and began to run. I just wanted to get to my room and away from this stranger.
It was then that I felt a cold, hard blow to the head.
He had thrown a rock at me.
Holding the back of my head and running for my hotel, I shut myself in my room, jumped online and booked a ticket back home to London for the following morning.
I was done with Morocco.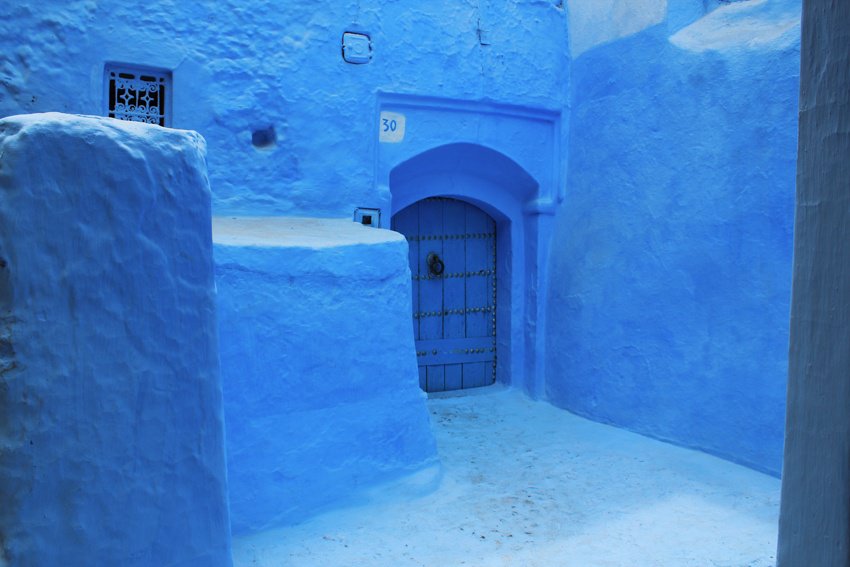 Or was I?
Perhaps now that time has passed I find myself thinking longingly of my time in Morocco through rose-tinted glasses, but it's the country I desire returning to more than any other. The country itself is beautiful and diverse, and there's so much more I crave to see.
Unsurprisingly, the men I encountered during my time there ruined what could have been an incredible trip. Had they not been so intense, persistent, and aggressive I have no doubt that Morocco could have been my favourite country.
Perhaps my problem was not working any real rest days into my itinerary. Aside from the groping in Essaouira and the rock-throwing in Tangier, I don't think the level of hassle was any higher than it was when I first arrived in Marrakech — it was just the cumulative stress of frustration after frustration after frustration that led to me being exhausted and desperate to leave. Perhaps I was just so frustrated that I was giving off negative vibes that were angering the locals. Perhaps I'm just victim-blaming myself in search of an explanation.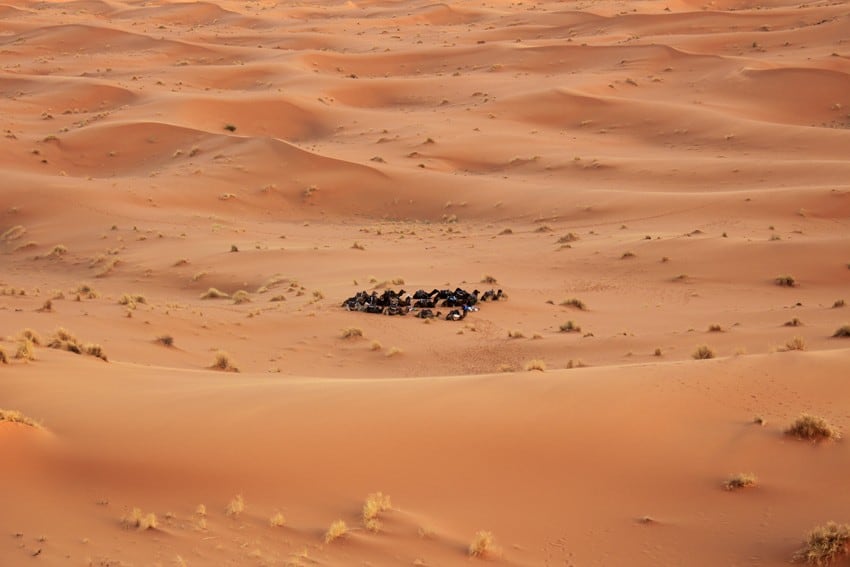 Should you go to Morocco?
I'm inclined to say that if you're a reasonably experienced traveller, have plenty of common sense, and have a pretty good idea of what you'll be in for then you should go and experience the beauty of the country.
If you're nervous then consider visiting places like Chefchaouen, Marrakech, and the Sahara, or arrive with no onward plans so you're open to leaving early if the hassle becomes too much. You could even take an introductory tour to the country to give you peace of mind.
Would I recommend Morocco for first time solo travellers?
I wouldn't say don't go if you haven't travelled alone before — but I'd suggest researching Morocco thoroughly before making a decision.
For me, I had travelled for a year — four months of those solo — before arriving in Morocco, so I had a good idea of what to expect from challenging countries.
What if I had visited at the very start of my trip? I think I would have been fine. I would have researched the country in great depth and known what to expect. Most importantly, I would have had a lot more energy and enthusiasm. I definitely had a case of travel fatigue wearing me down when I visited.
As long as you know what to expect — and you do after reading this post — you can go in prepared and have a successful trip.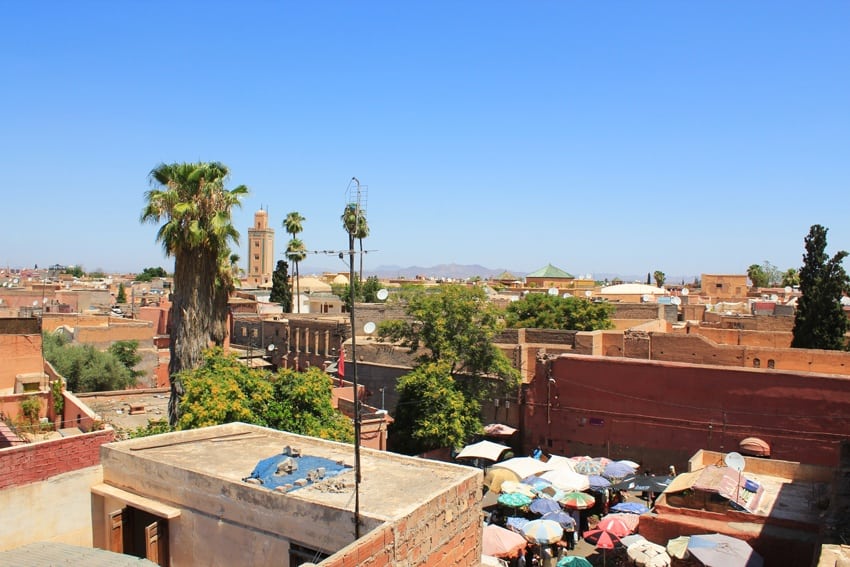 Tips for Solo Women in Morocco
And now some tips if you're planning on travelling solo through Morocco as a female.
Use common sense:
This goes for pretty much every country you visit but more-so for somewhere like Morocco. Be sensible, don't drink too much alcohol (though in Morocco, alcohol is so expensive you probably won't be touching it), and behave how you would at home.
In Morocco, I researched unsafe neighbourhoods in cities and made sure to stay away from any that were said to be dangerous. I made sure to read reviews left by female travellers for hostels before I booked them. I didn't go out alone at night, and steered clear of dark alleyways and poorly-lit areas during the day. I didn't drink any alcohol.
Stay in hostels/hotels that have good reviews from solo female travelers:
I can recommend many fantastic guesthouses from my time in Morocco:
In Marrakech, Riad Carina ($43 a night for a double room; rated 9.3 on Booking) receives a whole lot of love. So what's so wonderful about it? Not only is it a stunning and well-designed riad, but it's located just a five-minute walk from all of the main tourist attractions in town and is home to some seriously friendly staff. It's quiet and peaceful, has a beautiful swimming pool, and an even more beautiful rooftop terrace.
In Essaouira, Riad Dar Awil ($49 a night for a double room; rated 9.6 on Booking) is easily the best place to stay for mid-range travellers, as essentially no other riads in town receive such great reviews while still remaining affordable. Riad Dar Awil is new, modern, and clean, and smaller than other riads across the country, which means more attentive staff and a chance to get to know your fellow guests over breakfast. It's located right in the heart of the medina, which is exactly where you want to be staying in Essaouira.
In Fes, Dar Fes Tresor ($44 a night for a double room; rated 9.1 on Booking) is exactly what you probably picture staying in Morocco to look like. The rooms are gorgeous, with intricate mosaics and stained glass windows, giving a real traditional vibe to the place. It's in a quiet location, which is essential for travel in chaotic Fes, and the staff are so kind and friendly. The views from the rooftop are really the icing on the cake!
In Chefchaouen, Dar Swiar ($45 a night for a double room; rated 9.4 on Booking) offers incredible value when you consider how expensive the city is for travellers. It has a wonderful rooftop view of the blue buildings, is just a minute's walk from the main square in town, and a very welcoming owner. As a bonus, the Wi-Fi is fast, which is tough to find in Morocco!
And finally, in Tangier, Mnar Castle ($46 a night for a four-person apartment; rated 9.2 on Booking) is one of the most popular hotels for a reason. Not only do they have a large swimming pool for guests, but they also offer some of the best-value accommodation in the country. There's a delicious breakfast, a breathtaking view of the ocean, and a free shuttle that takes you to the main attractions in the city.
Dealing with local men:
There's not really much you can do to avoid attention (I even met women travelling with men who were drained from the abuse directed at them) but there are steps you can take to minimise it. Look as though you know where you're going when you're out exploring because if you look frightened, lost, and disorientated you'll also look like an easy target. When local men approach you keep your head held high, avoid eye-contact and stride purposefully away. If they persist, ask them firmly to leave you alone. Ignore them if they get angry.
Cover up:
I wore long cotton pants down to my ankles, a t-shirt with a high neck, a long-sleeved cotton shirt and a shawl. I kept everything loose and light so I didn't get too hot during the day. The girls I met who felt most scarred by the hassle were those who were walking around in shorts and a strap top, but even those who were covered from head to toe weren't left alone, as my experience shows.
Expect to feel uncomfortable in shared cabs:
Shared cabs are a cheap way to get from city to city if there aren't any buses running. My experiences with shared cabs weren't great. There was usually four people crammed into a backseat of a tiny car — that's three men and myself all squeezed together. Nothing untoward happened but I did feel a little uneasy pressed up against three locals. Either wait for a cab you can share with females or take a bus instead.
Know that your frame of mind will affect your experience:
When horrible things happened to me in Morocco, it was at a time when I was struggling, worn out and angry. When I was happy and excited, wonderful things happened. There is no excuse for the man who threw a rock at the back of my head in Tangier, but I have a feeling it wouldn't have happened if I hadn't been giving off a hostile vibe and storming away from him in rage and frustration. Though it can be taxing, try to stay positive when you're experiencing hassle. I know I wish I had.
Get travel insurance:
If you've read any other posts on Never Ending Footsteps, you'll know that I'm a great believer in travelling with travel insurance. I've seen far too many Go Fund Me campaigns from destitute backpackers that are unexpectedly stranded in a foreign country after a scooter accident/being attacked/breaking a leg with no way of getting home or paying for their healthcare. These costs can quickly land you with a six-figure bill to pay at the end of it.
In short, if you can't afford travel insurance, you can't afford to travel.
Travel insurance will cover you if your flight is cancelled and you need to book a new one, if your luggage gets lost and you need to replace your belongings, if you suddenly get struck down by appendicitis and have to be hospitalised, or discover a family member has died and you need to get home immediately. If you fall seriously ill, your insurance will cover the costs to fly you home to receive medical treatment.
I use SafetyWing as my travel insurance provider, and recommend them for trips to Morocco. Firstly, they're one of the few companies out there who will actually cover you if you contract COVID-19. On top of that, they provide worldwide coverage, don't require you to have a return ticket, and even allow you to buy coverage after you've left home. If you're on a long-term trip, you can pay monthly instead of up-front, and can cancel at any time. Finally, they're way cheaper than the competition, and have a clear, easy-to-understand pricing structure, which is always appreciated.
With SafetyWing, you'll pay $1.50 a day for travel insurance.
My time in Morocco was challenging but it was rewarding, too. As long as you're fully aware of what to expect, stay positive, dress respectfully and take time to rest when the hassle gets too much, there's no reason you can't have a safe and enjoyable trip.
Related Articles About Morocco

💰 How Much Does it Cost to Travel in Morocco?
🇲🇦 28 Incredible Things to Do in Marrakech, Morocco
🐪 An Incredible Experience in the Sahara Desert
💙 Is Chefchaouen the Prettiest City in the World?
🏖 Every Post I've Written About Morocco
Save This to Pinterest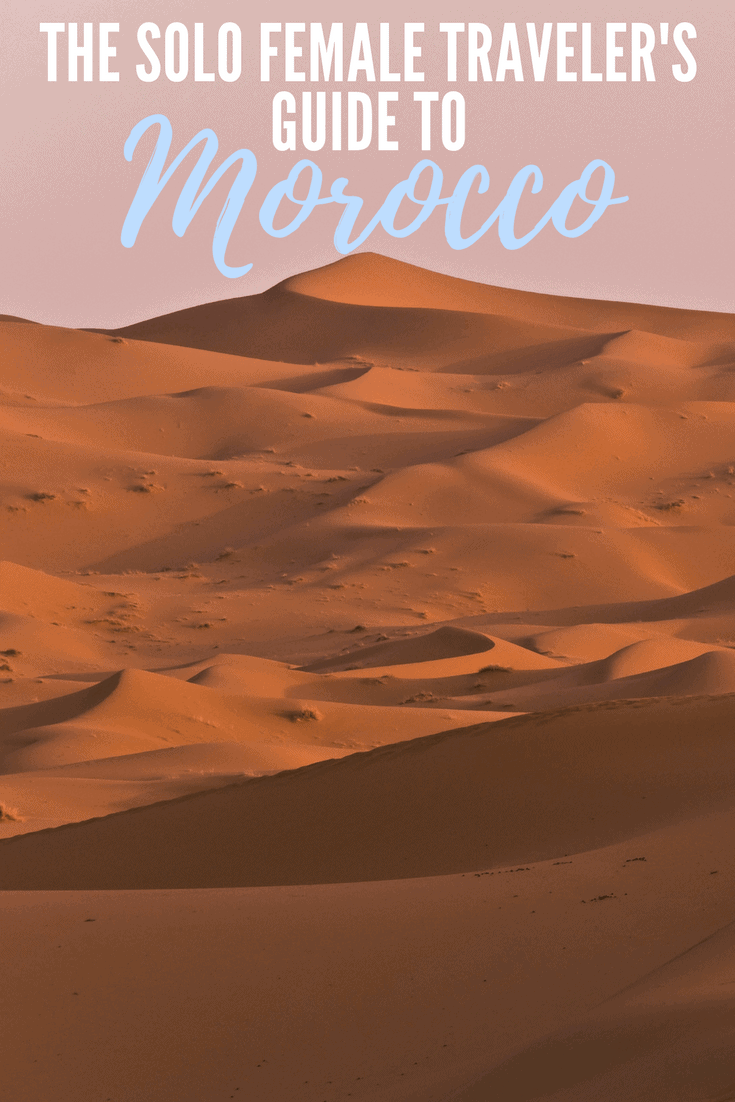 Featured image via: kudla/Shutterstock.