Ireland was one of the first countries I ever placed on my travel bucket list.
Perhaps it was the hopeless romantic in me thinking I would meet a handsome man, like in P.S. I Love You, or maybe it was the sheer amount of beautiful photos that left me captivated.
Either way, I was deeply drawn to Ireland's culture and natural landscapes from a young age. So much so that I was determined to get there as soon as I possibly could. When the opportunity arose for me to study abroad in Ireland, then, I was filling in my application form within minutes. Yes, I achieved my lifelong goal of visiting Ireland and before I knew it, I was taking my first steps in this beautiful country, pinching myself that I was actually living there now.
I didn't want to squander that opportunity.
While I was in Ireland, I spent close to every weekend venturing to each and every corner of the Emerald Isle. It wasn't a surprise to discover that travelling across Ireland didn't come cheap, but I wouldn't say it was overly expensive either. I averaged around $130 per day while I was travelling across the country, with most of that money being spent on accommodation and food.
One of the best ways to see Ireland and save money is to rent a car and drive around at your own pace, but I joined just as many bus tours, too. Taking tours cost more, but in the end, these were some of my favorite weekends — and definitely worth the money.
Whether it was driving along the postcard-worthy, winding cliff roads that had me feeling like I was on the edge of the world or drinking with locals in a teeny-tiny pub in Dublin, Ireland was all that I dreamed it to be and more.
After my most recent trip in July 2023, I decided to finally sit down and share exactly how much you can expect to spend while travelling in Ireland — let's get started.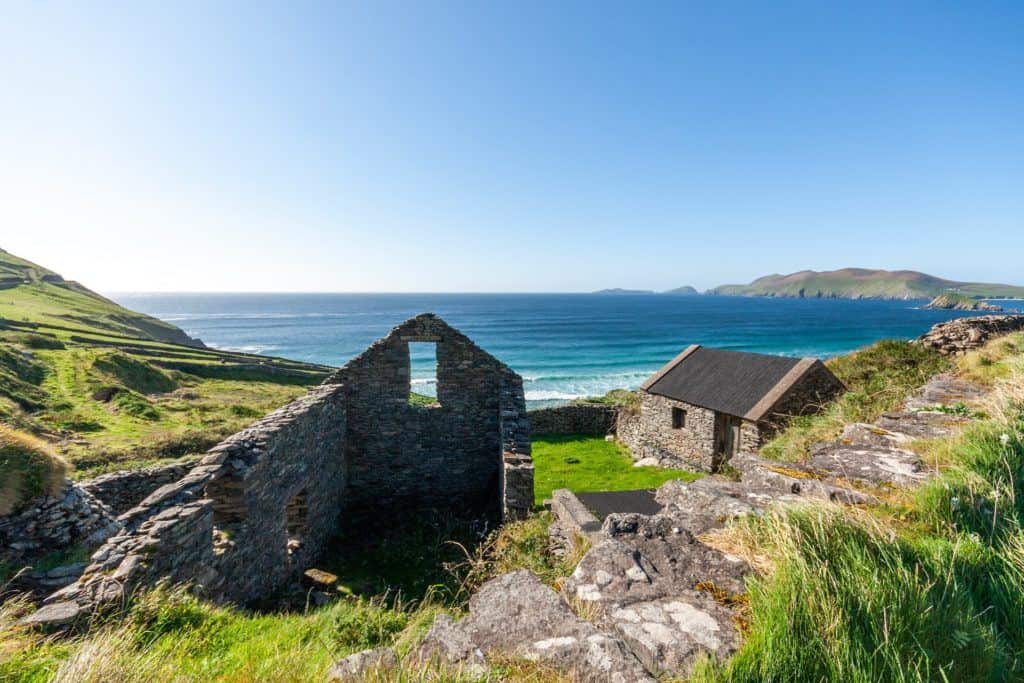 What's Included in this Post
This budget breakdown covers how much I spent on accommodation, transportation, activities, and food while I travelled around the country.
I've not included my flights into and out of Ireland as this is going to vary significantly based on where you'll be arriving from.
The amounts in this guide are listed in Euro and U.S. dollars, simply because the vast majority of readers are from the U.S.
Okay — let's get started!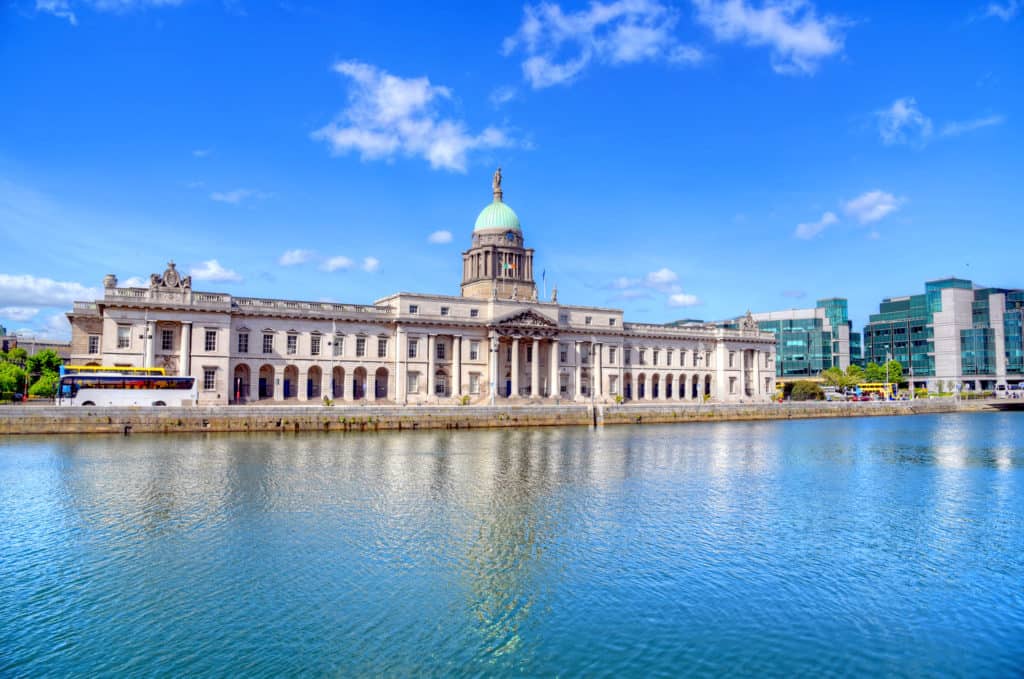 How to Save Money on the Cost of Accommodation in Ireland
As always with travel, it's possible to cut your accommodation costs down to zero if you have the time and patience to seek out an offer.
Couchsurfing exists in Ireland and allows you to stay with a local for free, usually sleeping on their sofa and enjoying a local's insight into life in their country. It's not the most comfortable of living situations, but if your budget's tight, it's worth sending out a few requests to hosts to see if anything comes of it. You can browse through the 80,000+ Irish hosts on the Couchsurfing site.
Housesitting is a great option for free accommodation. This is where you'll take care of somebody's house while they're away, and usually look after their pets, too. It's best for long-term travellers or retirees as you can't pick and choose dates and destinations, so you need to have a lot of flexibility as to where you go and at what time of year. If you do have that freedom, it's a wonderful way to cut down your travel expenses, soak up some home comforts, and live like a local for a while. I have friends who have housesat in castles before! For free! Trusted Housesitters is the best site for getting started with housesitting, as they have the highest number of listings.
I'm suspecting, though, that for most of you, you're not interested in the free accommodation and just want somewhere clean, safe, and affordable to rest your head each night. If that's the case, there are several options available for you.
I will make a quick note, however, that post-pandemic, the cost of hostels in Ireland is obnoxiously high. As in, while looking for a hostel in Dublin for July 2023, the cheapest price I could find was €100 for a dorm bed or €200 for a private room.
Yes, really. It's something I've encountered in numerous countries this year, but it did seem to be particularly bad in Dublin.
Hostels in Ireland are on a par with the rest of Western Europe, and you can expect to spend a minimum of €50 a night for a dorm bed for a well-reviewed hostel in Ireland, with the price increasing to slightly about €60 a night for the absolute best of the best.
When it comes to private rooms in hostels, you can expect to spend around €130 a night for a clean, basic room in a good location, so if you're travelling with friends or with your partner, you may find it cheaper to grab some privacy over settling for two beds in a dorm room. €200 a night will get you an exceptionally well-reviewed private room in a hostel or hotel.
I use HostelWorld to find the cheapest hostels, as they tend to have the greatest number of listings at the lowest prices.
And, of course, there are always hotels, which will usually come in at around €120-200 a night for a decent, clean, mid-range property in a central location. I always use Booking, as they have the most accommodation options for the cheapest prices.
The Cost of Accommodation in Ireland
There's lots of wonderful places to stay in Ireland — from B&Bs to castles to hotels and hostels.
If you're even teasing the idea of staying in a castle (I know: the ultimate fairytale dream) then you're looking at around $200-$600 a night for the higher end, luxury castles. Honestly, I think Ireland is a fantastic place to splurge on accommodation if you can afford to. 
I always like to share the accommodation I stayed in on my travels, as well as recommend alternatives when mine weren't so wonderful. Everywhere I recommend below has excellent reviews and offers great value for money.
Here's my list of my favourite accommodation options in Ireland:
Dublin: Staycity Aparthotels Mark Street (€160 a night)
Dublin is unbelievably expensive right now, so I really felt like I lucked out when I discovered this modern hotel. Not only is it in the best location in town — within walking distance of Temple Bar and all the main tourist attractions — but the staff are wonderful and the rooms comfortable. The heating and air conditioning worked well, the rooms were silent, and it felt as though we were staying in a brand new hotel. It's one of the cheapest accommodation options in Dublin while also being one of the best reviewed. I wouldn't consider staying anywhere else!
Galway: The Stop B&B (€196 a night)
Galway is a must during your trip to Ireland. Its lively atmosphere, vibrant street busking and brightly colored buildings make it one of my favorite cities. While in town, I opted for the Stop B&B as it was easily the best-rated option that was still in a great location.
Cork — Sheilas Tourist Hostel ($23 a night): I loved staying at Sheilas during my night in Cork! If you're on a budget, this is the best place in the city. It's an incredible location and the facilities are great. It's a bit of a busier, more social hostel, so if that's not your thing then look into staying at Cobh Rooms with a View. For $107 a night, you have a comfortable, clean and quiet double room with sea views. But otherwise, get ready to meet some new friends and go off for a night of pub crawling at Sheilas!
Kerry —
Belfast (Northern Ireland) — Citi North Guesthouse ($57 a night): Belfast is one of the most interesting cities I have been to. It's deeply cultured, rooted in history and close to some of the most stunning natural landscapes I've ever seen. And if you're planning a stint in Belfast, you need to stay at Citi North. Not only is it one of the most inexpensive guesthouses in town, but it also offers up one of the best breakfasts in the city — included in the price, of course. And it's the small touches that really make the difference here, whether it's having your bed made up and linens replaced while you're busy hitting the streets of Belfast, receiving local recommendations on how to make the most of your vacation, or sleeping on a bed so comfortable that it feels like lounging on a cloud. It's also in particularly handy location for boarding the hop on hop off tour or meeting up with one of the black taxi tours.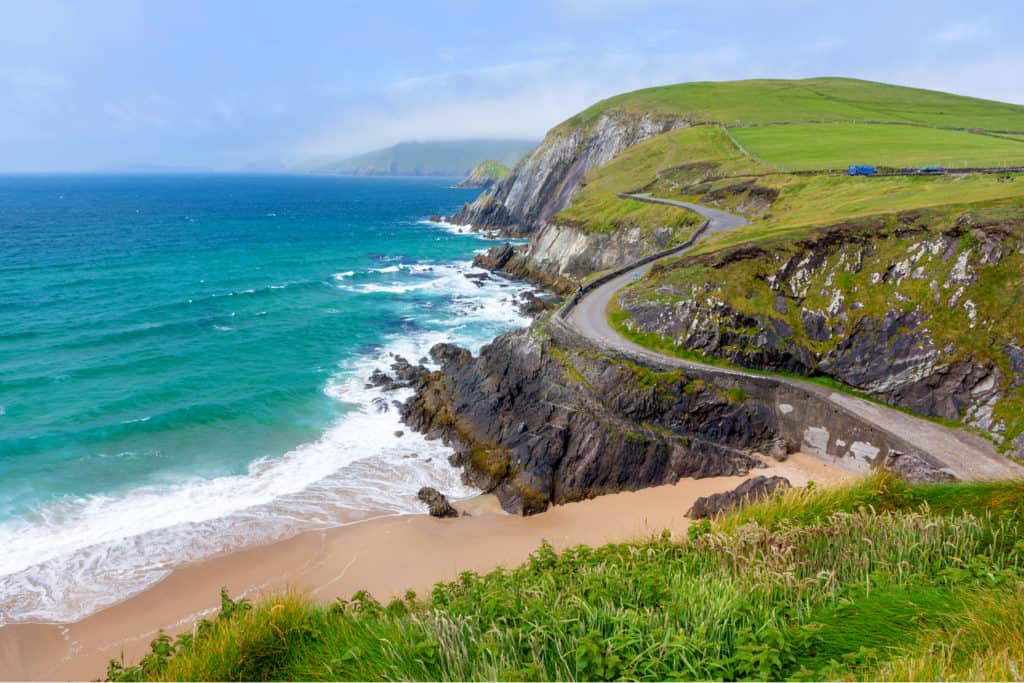 The Cost of Transportation in Ireland
Transportation around Ireland isn't just a way of getting around, it's an attraction in and of itself. For the most part, I used buses to get around the country.
Bus and Train — The bus will probably be your main way of getting around if you don't have a driver's license. I found the bus system in Ireland to be very reliable and easy—they will take you pretty much anywhere. They're quite comfortable and modern. They leave on time and most even have free Wi-Fi on board! And because Ireland is a pretty small island, the costs are actually quite reasonable.
The main bus companies are Bus Éireann, Citylink, Aircoach and Go Bus. In my opinion, Bus Éireann is the best company in Ireland. As the main coach service, they offer the most cost-effective service for over 22 routes. Plus, WiFi, power sockets and comfy seats!
While I mostly got around by bus or through a tour, trains are also a viable option. If trains are more your thing, they're great for slow travelers that want good window views, but keep in mind that train tickets will cost more than bus tickets. As well as the trains just don't run as frequently or as extensively as the busses do.
Here are some of the typical bus and train route cost breakdowns:
Bus from Dublin to Galway: €13/$16
Bus from Dublin to Cork: €14/$17
Bus from Dublin to Belfast: €11.50/$14
Train from Cork to Killarney: €11.99/$14.53
Train from Killarney to Galway: €19.99/$24.23
City Travel — This mostly pertains to getting around Dublin. I found the city centre to be compact enough that you could easily walk places (if you're wearing comfortable shoes of course!). Unlike most European cities, Dublin doesn't have an underground system so your best bet is to use the public bus network.
I would recommend purchasing a LEAP card, which you can easily top up at most convenience stores. This saves you up to 32% off regular single purchase tickets. With a LEAP card, expect spending around €1.55 ($1.88) – €2.25 ($2.73) per single fare or around €10 ($12) for a day pass. You can also use your LEAP card towards the train, tram or Dublin bike rental. And it's worth it for travelling around the country because you can use it in other cities like Belfast, Galway and Cork.
Car Rental — Like I said earlier, if you have a driver's license and you're comfortable driving on the left side of the road, then this is by far one of the most cost-effective and adventurous options. Renting a car and driving around Ireland is one of the best ways to explore the vast countryside on your own timetable. Prices start at €32 ($38) per day for a simple, economy car. This is a great option if you're traveling with friends or a partner because you can split both the costs of the rental and gas.
Keep in mind that car rental prices might change depending on the time of year based on how high the demand is. Typically the further you book out, the better prices there will be. I always use RentalCars.com to find the best deals for car rentals, as they always seem to find cheaper options than I can score by going direct.
Bus and Rail Passes — If you're planning on traveling over the course of several days, then a bus or rail pass may also make sense for you. I don't think rail passes are as good of value as a bus passes because they often don't reach much of Ireland's countryside. You're likely going to be taking the bus more. And if you do need to take the train on the odd occasion, it's easy to just pay at the station.
Open Road Tourist Travel Pass: Three days of unlimited travel in the Republic of Ireland, within a period six consecutive days on Bus Éireann for €60 EUR ($72 USD).
Trekker Four Day: Unlimited travel on Irish Rail within a four-day consecutive period, for €110 EUR ($125 USD).
Explorer: This is for 5 days of unlimited travel out of 15 consecutive days on all Iarnród Éireann services in the Republic of Ireland for only €160 ($193).
The Cost of Food in Ireland
Irish food feels like coming home. It just invites a feeling of sitting by the fireplace in a cozy cottage on the water, surrounded by friends and family. Whether it's Irish stew, seafood chowder, cottage pie or classic fish and chips, these are some of the most common dishes that you'll see at a typical restaurant. Though, if you're eating out for all your meals, you're definitely going to notice a dent in your budget.
Fast food items start around €4 EUR ($5 USD). If you're looking for a rich Irish stew or hearty fish and chips, you're looking at around €10-15 ($12-18) per person. Sometimes even more if you are in the popular tourist hubs. But pub fare, in my opinion, is the best value food. If you can find pubs beyond the tourist hot spots, you can easily find a delicious, hearty meal at a reasonable price. A meal at a more upscale restaurant, with a drink, will be upwards of €18 EUR ($21 USD).
Or you can always look out for restaurants that offer Early Bird specials. Sometimes during the middle of the week, from certain times before the rush hour, some restaurants will offer full meals at a discounted rate.
If you're staying at accommodation with shared kitchens, this is a fantastic way to save money on food. When I spent money on groceries, I usually paid around €50 ($60) per week, which would be around €7 ($8) per day for basic things like pasta and vegetables.
If the place you're staying at includes a free continental breakfast, I would suggest taking advantage of that, having a light fare lunch while you're exploring or sightseeing and then opt to cook dinner in the evenings. Then you'll average around €20 ($24) per day.
Fancy a pint of Guinness or my personal favorite, Smithwick's Irish Red? You're looking at around €5 for every additional bevvy that you tack on (which you'll be tempted to do at many points).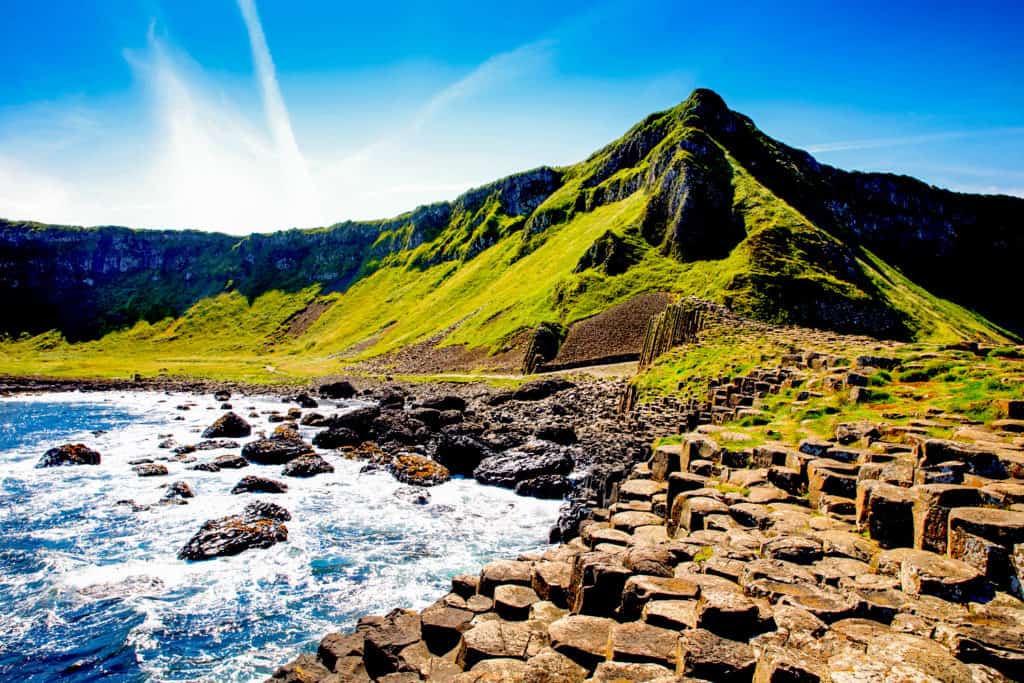 The Cost of Activities and Entrance Fees in Ireland
The activities in Ireland are so much fun! The rich history, incredible landscapes and quirky attractions will make memories to last a lifetime. I found most activities and entrance fees to be reasonably priced.
Without a doubt, my favorite experiences were taking a tour of the Ring of Kerry and Dingle Peninsula Tour (if you don't have a car). These are spectacular drives with insanely lush mountains and ocean views that constantly had my jaw drop. I went through Paddywagon for my tours and felt very taken care of. All I needed to do was sit back and enjoy the drive. They also make sure to stop frequently for you to get out, take pictures and see everything up close.
I also enjoyed seeing the Cliffs of Moher, Giant's Causeway, experiencing the Guinness Storehouse and kissing the Blarney Stone. When I think about my time in Ireland, these are always the first activities that come to mind.
Unless you're a huge history buff, I personally thought that seeing The Book of Kells was overrated and overpriced. But everything else is worth it!
Here's a breakdown of some of the costs you might expect for the top attractions in Ireland:
Blarney Castle and Stone: €16 (online discount)
Guinness Storehouse: €15 (online only)
The Book of Kells and Trinity College Dublin: €16
Carrick-a-Rede Rope Bridge: €6.5
Connemara National Park: free
3 Day Tour of Southern Ireland (Ring of Kerry, Dingle Peninsula, Cliffs of Moher, and Galway): €249 (Includes accommodations, entrance fees and breakfasts)
If you're like me, and love to make the most of time, then tours are really a great way to experience a country. I recommend hoping over to Get Your Guide for a range of activities and tours, like the Wild Wicklow Day Tour from Dublin ($44), Tour of Connemara National Park ($37), Aran Islands & Cliffs of Moher Cruise ($63), or a Game of Thrones studio tour ($48).
The Cost of Travel Insurance in Ireland
If you've read any other posts on Never Ending Footsteps, you'll know that I'm a great believer in travelling with travel insurance. I've seen far too many Go Fund Me campaigns from destitute backpackers that are unexpectedly stranded in a foreign country after a scooter accident/being attacked/breaking a leg with no way of getting home or paying for their healthcare. These costs can quickly land you with a six-figure bill to pay at the end of it.
In short, if you can't afford travel insurance, you can't afford to travel.
Travel insurance will cover you if your flight is cancelled and you need to book a new one, if your luggage gets lost and you need to replace your belongings, if you suddenly get struck down by appendicitis and have to be hospitalised, or discover a family member has died and you need to get home immediately. If you fall seriously ill, your insurance will cover the costs to fly you home to receive medical treatment.
I use SafetyWing as my travel insurance provider, and recommend them for trips to Ireland. Firstly, they're one of the few companies out there who will actually cover you if you contract COVID-19. On top of that, they provide worldwide coverage, don't require you to have a return ticket, and even allow you to buy coverage after you've left home. If you're on a long-term trip, you can pay monthly instead of up-front, and can cancel at any time. Finally, they're way cheaper than the competition, and have a clear, easy-to-understand pricing structure, which is always appreciated.
With SafetyWing, you'll pay $1.50 a day for travel insurance.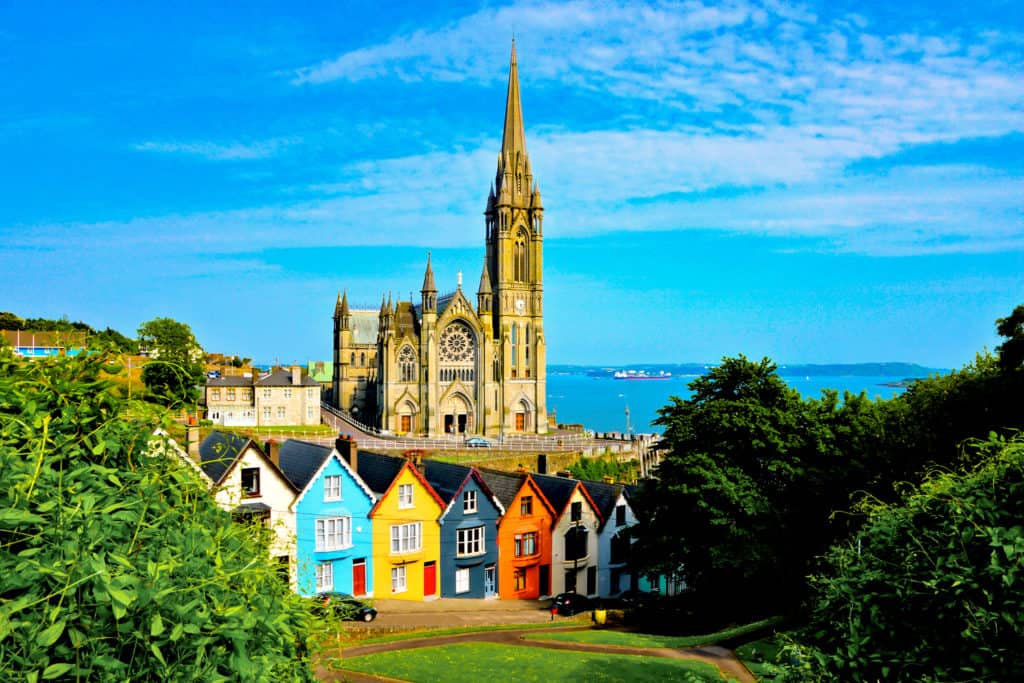 How Much Does it Cost to Travel in Ireland?
It's time to tally up all of my expenses to see my total travel costs!
Accommodation: $50 per day
Transportation: $20 per day
Food: $24 per day
Activities/Entrance Fees: $18 per day
Average amount spent in Ireland: $112 a day!
Not bad at all! Especially if you're going to be travelling on a tight budget. What do you think? Is Ireland as inexpensive as you expected?
Author bio: Born and raised in Toronto, Lydia has found "home" throughout her travels around the world. She's a passionate storyteller and writer and you can usually find her dreaming about new adventures or having a deep conversation with a friend.
Related Articles on Ireland

💰 The Cost of Travel in Dublin: A 2023 Budget Breakdown
☘️ The Absolute Best Things to Do in Dublin, Ireland
[Images via: Romrodphoto/Shutterstock; JeniFoto/Shutterstock; MichaelThaler/Shutterstock; SharkShock/Shutterstock; Mirelaro/Shutterstock]