When I set out last year to travel I really didn't know what to expect. My friends were placing bets on how long it would be before I returned home, and having never travelled alone before, or for more than two weeks at a time, I was inclined to believe there was a high possibility I would be back within a month too.
I think I spent every single night of my first week in tears.
As someone who liked to firmly remain in their comfort zone, didn't know how to talk to strangers and was terrified to try new things, I couldn't help but spend every single second wondering what on earth I was doing, wondering why I was even travelling in the first place, struggling to understand why I was finding this so hard.
And it was really, really hard.
For the first month at least.
And then, suddenly, something clicked. I got over my reluctance to talk to people I didn't know, I learnt that the likelihood of dying while trying new food was actually very, very low.
Travelling was my new comfort zone.
And the thought of going home suddenly started to terrify me.
I started to realise that returning to my old life back in England was no longer an option – I needed to find a way to make this lifestyle sustainable, I needed to start earning money. And so, after months and months of very little travel and a hell of a lot of work – freelance writing and other online ventures – I finally reached the point where I was able to fund my travels and could travel for the foreseeable future.
Being a physics geek, I love numbers and try to keep track of my statistics as I travel. Here's my round-up of the last year:
Continents visited: 3
Africa, Asia, Europe.
Countries visited: 22
Austria, Bosnia, Cambodia, China, Croatia, Czech Republic, England, Germany, Hong Kong, Hungary, Indonesia, Laos, Morocco, Netherlands, The Philippines, Russia, Singapore, Slovenia, South Korea, Taiwan, Thailand, Ukraine.
Cities visited: 78
Distance travelled: 60,368km
Number of photos taken: 23,347
Number of planes: 36
Number of trains: 17
Number of buses: 33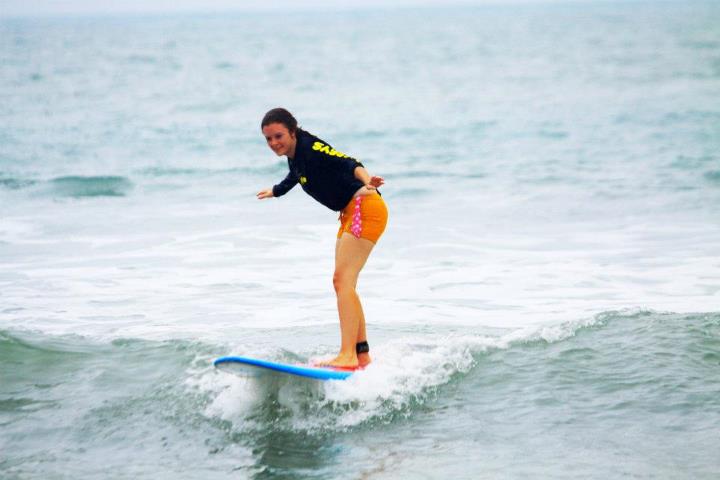 Favourite countries:
Thailand, Taiwan, The Philippines.
Favourite cities:
Ljubljana, Slovenia; Chiang Mai, Thailand; Koh Yao Noi, Thailand; Boracay, The Philippines.
Total amount spent: £8576.78/$13,312
I am pretty amazed at how little I spent over the entire year. Why were my travels so cheap? I've put it down to the fact that I spent 10 of the 12 months in Asia and I was based in Thailand for 6 of those months – a country where I frequently spent under $500 a month. It just goes to show that travel can be extremely affordable!
Amount spent per day by country:
Austria: £37.50/day
Bosnia: £40.00/day
Cambodia: £47.61/day
China: £21.23/day
Croatia: £36.14/day
Czech Republic: £10.00/day
Germany: £24.16/day
Hong Kong: £18.90/day
Hungary: £17.00/day
Indonesia: £25.52/day
Laos: £9.44/day
Morocco: £22.33/day
Netherlands: £32.06/day
The Philippines: £25.01/day
Russia: £30.00/day
Singapore: £30.00/day
Slovenia: £27.51/day
South Korea: £10.16/day
Taiwan: £13.55/day
Thailand: £17.60/day
Ukraine: £16.00/day
The highlights of my year:
Exploring the gorgeous coastline and beautiful islands of Croatia.
Falling in love with Ljubljana in Slovenia.
Eating at amazing themed restaurants in Taiwan.
Experiencing overwhelming friendliness and kindness in Taiwan.
Spending the day walking on the Great Wall of China.
Dressing up as a terracotta warrior in Xi'an!
Visiting the crazy dog and cat cafes in Seoul.
Getting to see the famous Hong Kong skyline at night.
White Beach in Boracay. Hands down, the best beach I've ever visited. Paradise!
Falling in love with the most amazing guy I've ever met – and finding the best travel companion in the world!
My incredible 1,500km scooter trip around Northern Thailand – and having the brakes fail as we were riding down the side of a mountain…
Learning to surf in Bali.
Finally finding my definition of an island paradise in Thailand.
Celebrating Songkran in Chiang Mai. So. Much. Fun.
Exploring Angkor Wat in Cambodia.
Visiting my friends and family back home and realising that it wasn't as awful and scary as I was originally expecting.
Celebrating my birthday in Ljubljana.
Exploring the Sahara Desert in Morocco – riding camels over the sand dunes at sunrise and sunset, camping out under the Milky Way – it was amazing.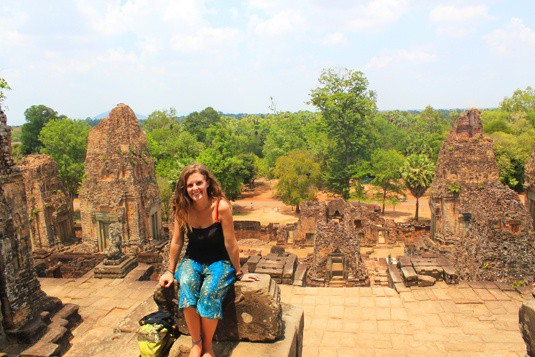 The past year has undoubtedly been the best year of my entire life!
The only thing left to say is thank you SO much for reading along with my adventures/disasters, for commenting and sharing my posts, for all the support – I appreciate it so much! Hopefully I've been able to entertain you with all my mishaps and I hope I can bring you even more ridiculous stories over the next year!
– Lauren