Up until Valentine's Day, Angolan Airlines was my new favourite airline in the world.
Now that I'm based in Lisbon, I'd been concerned I'd end up spending more on travel than I had in the past. I'd be travelling faster, because now that I pay rent in Portugal, I couldn't justify rocking up in a new country and spending three months there in order to save money. On top of that, I'd have to buy round-trip flight tickets instead of taking one-way flights, which would undoubtedly boost my transportation expenses.
But thanks to Angolan Airlines, I could start exploring a small part of the African continent for super cheap.
A return flight to Mozambique in January; to South Africa in February; to Namibia in March. All for around $250 each.
I booked each of those flights, not paying attention to the dates; too excited to be scoring such a great deal than to actually plan a route.
I paid so little attention to them, in fact, that it was a week before my flight to Mozambique when I realised I'd done something stupid.
I'd booked my Mozambique and South Africa flights so close together that I'd be returning to Portugal from my solo trip to Mozambique then flying out to South Africa with Dave just five days later.
Yeah, that was pretty ridiculous.
I decided to move things around and spend longer in Southern Africa. Why go through all of the hassle of two long-haul overnight flights when I could hang out somewhere new for a little while longer?
I'd take my flight to Maputo then just return from Cape Town.
It felt like a smart decision. Thanks to that extra time, I got to spend more time in Vilanculos, beach it up in Durban, and hop over into Swaziland for my first ever game drive.
From Mbabane, I flew to Cape Town, while Dave made his way from Lisbon to my side. And it was while he was in the taxi on the way to the airport that I had a sudden thought: when he checks in for his flight, he should definitely tell the staff I wouldn't be making outbound flight with him, but would be okay to take the return.
Just to be safe.
Just so they'd know why I hadn't turned up.
The staff at check-in didn't have an answer, so he queued up at the Angolan Airlines desk for half an hour to speak with someone from the airline. Someone who immediately told him not to worry. She told Dave she had made a note that I wouldn't be boarding the flight to Cape Town and that my return flight to Lisbon wouldn't be cancelled. I had nothing to be concerned about and I'd be able to board my trip home without an issue.
Dave clarified this with her multiple times, then we both breathed sighs of relief and set about having the best. time. ever. in Cape Town.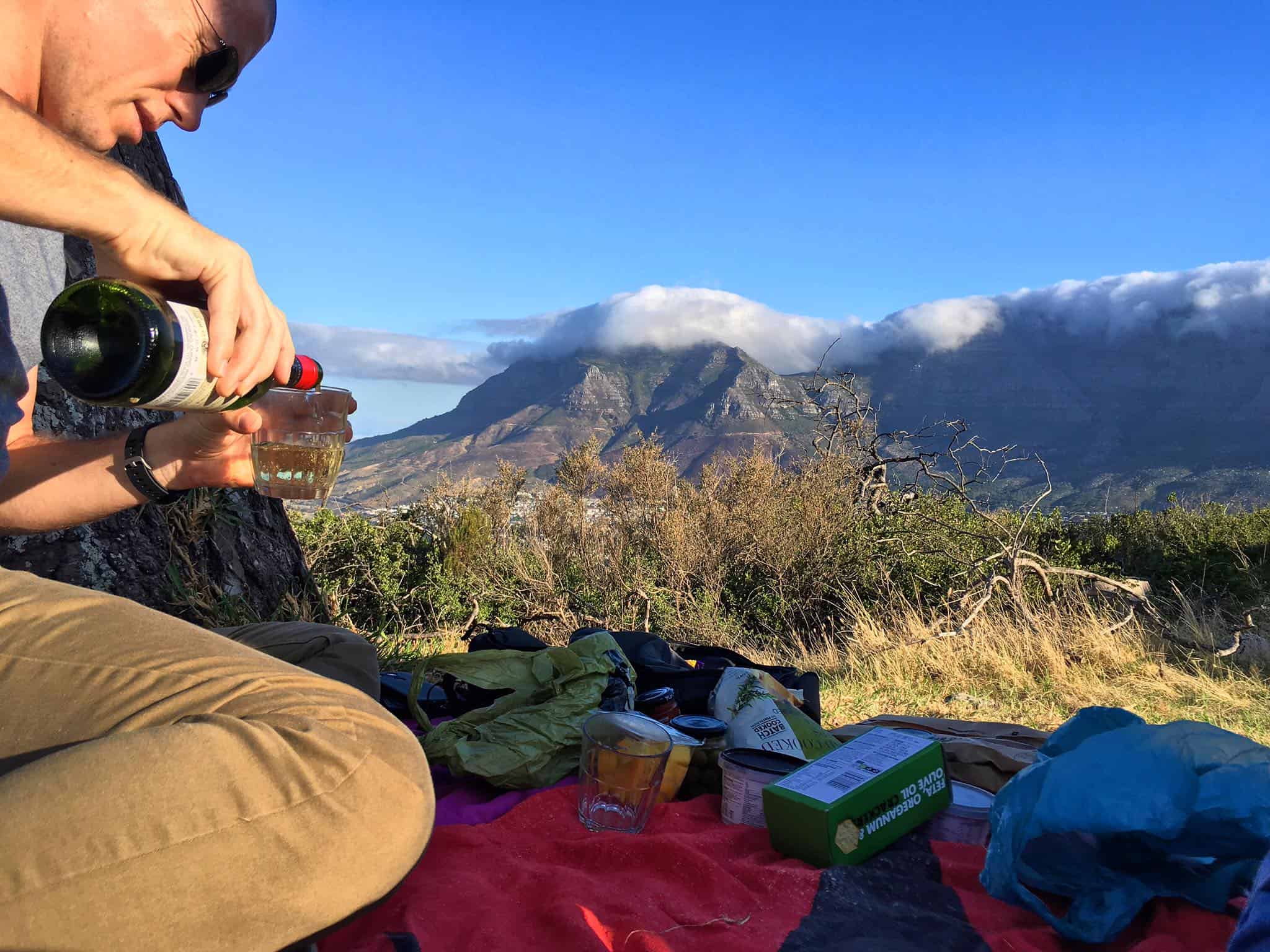 Twenty-four hours before we were due to head back to Portugal, my phone buzzed to remind me to check in for our return flights. We were going to be up for an overnight flight with a layover in Luanda, and the only thing that could make that experience worse would be a middle seat.
Dave checked us in on his phone while I began to pack.
"Uh, Lauren?"
"Yep?"
"I can't seem to find your flight online."
Silence.
"You're joking."
"No."
"But–"
"My flight's here. There's nothing for you, though."
"But they said…"
I rushed to my laptop and smashed at my keyboard with my fingers, entering in every booking code I could find in my confirmation email before I finally sat back and groaned.
"I can't believe the girl at Lisbon Airport lied to you! I can't believe they cancelled my flight."
I checked the Angolan Airlines website in the hope there'd be something I could do, but tickets were sold out and I couldn't change a booking that no longer existed.
"So I guess I won't be flying home with you tomorrow?"
It turned out there was something far worse than a middle seat on an overnight flight: accidentally cancelling your flight and only discovering you'd done so 24 hours before you were due to take it.
I stifled a sob and pulled my debit card from my purse.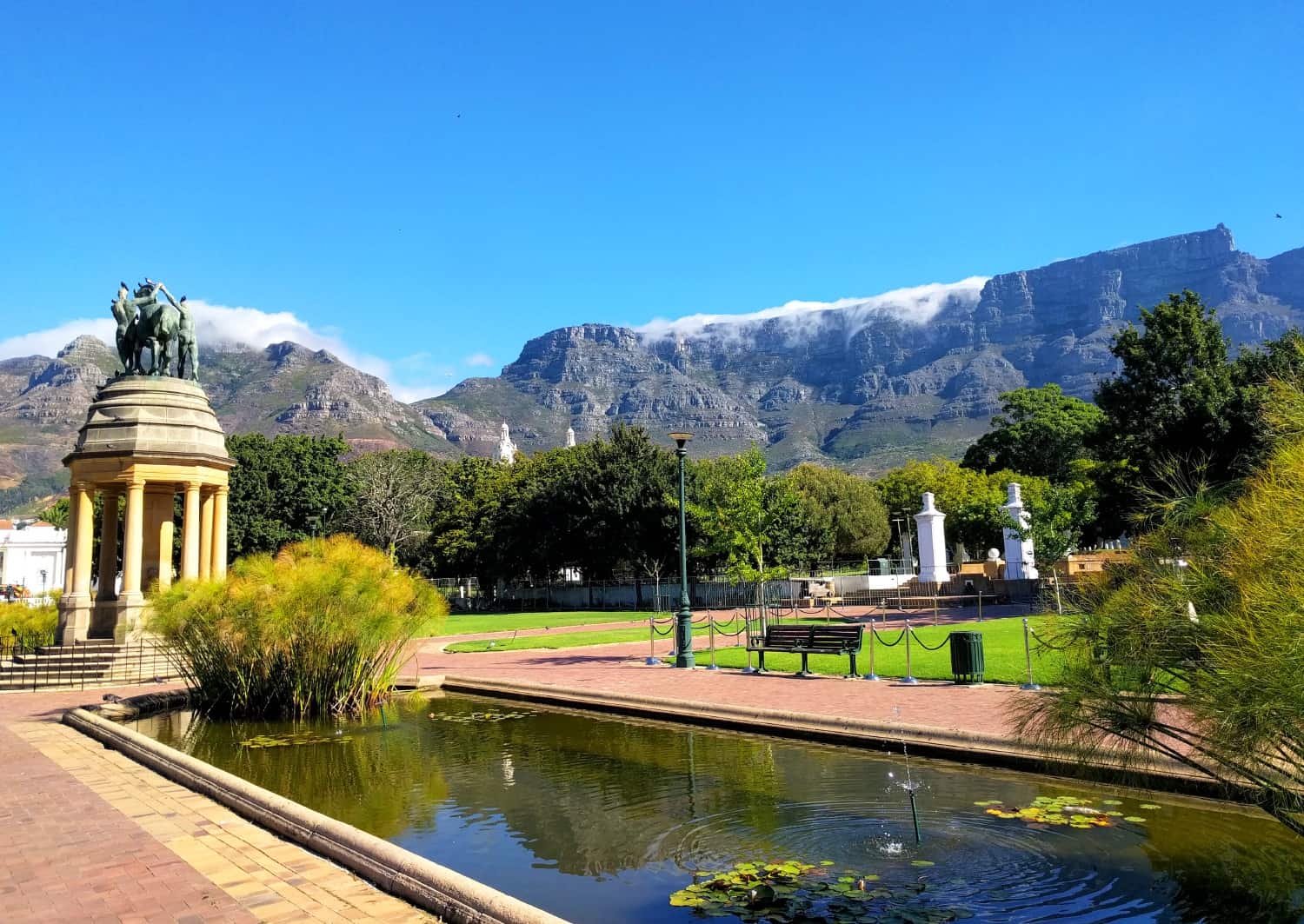 How could I be so goddamn freaking stupid?
I'd been travelling full-time for six years. How had I never heard of this rule? And as I researched online, I discovered that practically every single airline in the world will cancel your return flight if you skip the outbound leg.
And I mean, in my defence, I'd spent the past five years travelling full-time, which is often different to jetting out for a defined trip to one country. For starters, I hadn't had to buy any return flights as a digital gnome — one-way tickets were the way to go, so I wasn't fully aware of the rules of round-trip flying.
Which isn't much of an excuse, really, is it?
But also! Someone from Angolan Airlines told Dave they wouldn't cancel my flight! Was it so stupid of me to believe them?
I tried calling the airline to complain, but nobody picked up the phone. I emailed them multiple times but nobody replied. Three months later, I still haven't received a reply. Their live chat was offline. Their customer service was non-existent.
So what should I do now?
I did what I always do when I'm in need of a cheap flight and jumped straight on Skyscanner to see how much money I'd be up for. Or whether I'd end up stranded in Cape Town for a week until an inexpensive flight popped up.
A one-way for $412 with Emirates, stopping over in Dubai.
Not terrible, and it was with Emirates, so y'know, I'd be flying with one of the best airlines in the world rather than one of the worst. Even better: I could work in a 24-hour layover in Dubai — a city I'd yet to visit — at no extra cost, so at least my trip wouldn't be a complete waste of money. I hit confirm and started to giggle at how ridiculous this day had been.
And then I stopped.
"Tomorrow is the 16th, right?" I asked Dave, my stomach starting to fall.
"Nope. The 15th."
"Motherfucker! Shit! Fuck! Cock! Bollocks! Fuckkkkkkk!"
I'd booked my flight for the wrong. fucking. day.
It was at this point that I actually started crying.
And it was at this point where I felt it was pretty justified to ask myself how could I have been so stupid.
"What the fuck am I doing in life?" I groaned at Dave.
But surely it had to be okay?
I'd only booked the flight ten minutes ago. Surely I'd be able to change the date, even if the flight was less than 24 hours away?
I held my breath and tried on the Emirates website only to be rejected.
I called the local Emirates office in Cape Town to beg for a flight change, and that's when the fun truly began.
Cape Town isn't known for having great internet speeds, so my Skype call was a struggle at best.
"I need your reservation number," the guy on the phone told me. "Can you say it using the phonetic alphabet for me?"
I blinked, before stared over at Dave in panic. What does that mean? I mouthed.
"Alpha, Bravo, Charlie," he whispered at me. "You know!"
I shook my head and gulped. I'd never had to use the phonetic alphabet before and had no idea which words I was supposed to use.
"Um, sure," I told the guy on the phone, and then took a deep breath. "L for… um, ligament? E for… extraterrestrial? M for, um, um, um, malevolent? B for… ball?"
"I'm sorry what? Did you say wall? What? This is what the phonetic alphabet is for." I could tell he wanted to hang up on me.
Dave dropped his head in his hands and groaned.
"Um… ball?" I repeated in a panic. "BALL. Um…"
And for the life of me I couldn't think of any other word that began with B. So I continued to uselessly bleat the most ridiculous word choice down the phone at this man.
"Bravo," Dave yelled at me.
"Bravo!" I shouted down the phone, my face flushing scarlet.
Somehow the guy managed to correctly enter in my reservation number and I thought about telling him I have a degree in theoretical physics in an attempt to convince him I wasn't the biggest dipshit in all of Cape Town. To be fair, though, I expect everyone reading this post also wholeheartedly believes I was the biggest dipshit in all of Cape Town. I certainly thought I was the biggest dipshit in all of Cape Town.
My embarrassment faded as quickly as it had arrived, thank god, when I received the good news that my flight had been changed and I was going to make it home on the right day after all.
Next stop: Dubai!
Did you know that if you don't take your outbound flight, the return is automatically cancelled? How would you rate my stupidity out of 10?
Related Articles on South Africa

🇿🇦 23 Wonderful Things to Do in Cape Town
🏝 8 Reasons Why I Fell in Love With Cape Town
🥾 Hiking Lions Head: A South Africa Highlight