Hong Kong was my first introduction to Asia, so it will always hold a special place in my heart. As a former British colony, Hong Kong exudes that East meets West atmosphere. But it's truly a meeting place of all cultures, and this is represented in the food, architecture, and people.
There are three main regions to Hong Kong: Hong Kong Island, Kowloon and the New Territories. If you're visiting for a short visit or trip, it's likely that you'll remain in the Island and Kowloon regions the most, with the occasional visit to the New Territories for select attractions like Disneyland and Big Buddha.
Hong Kong is a culinary capital when it comes to its reputation for mouth-watering food. The city's rich gastronomic landscape is truly unparalleled, ranging in Chinese and global cuisines, local noodle joints, fine dining, microbreweries, and healthy vegan cafés.
But even beyond the food scene, Hong Kong is a place that will heighten every sense of your being. From tall skyscrapers to bustling night markets, and a surprising amount of natural scenery, it's a place that you'll want to return to again and again.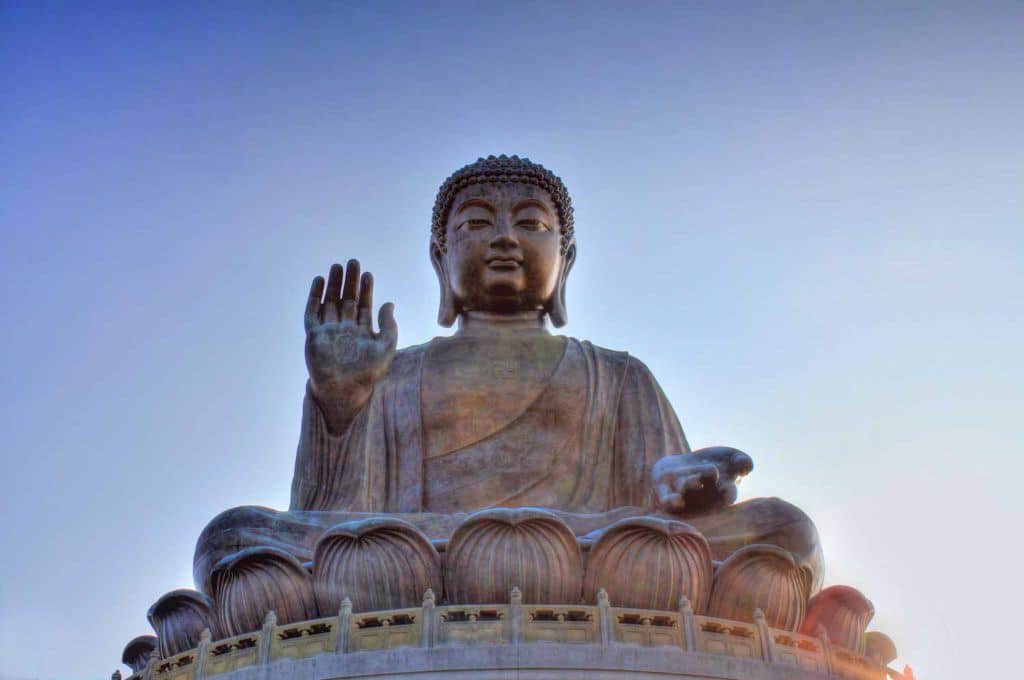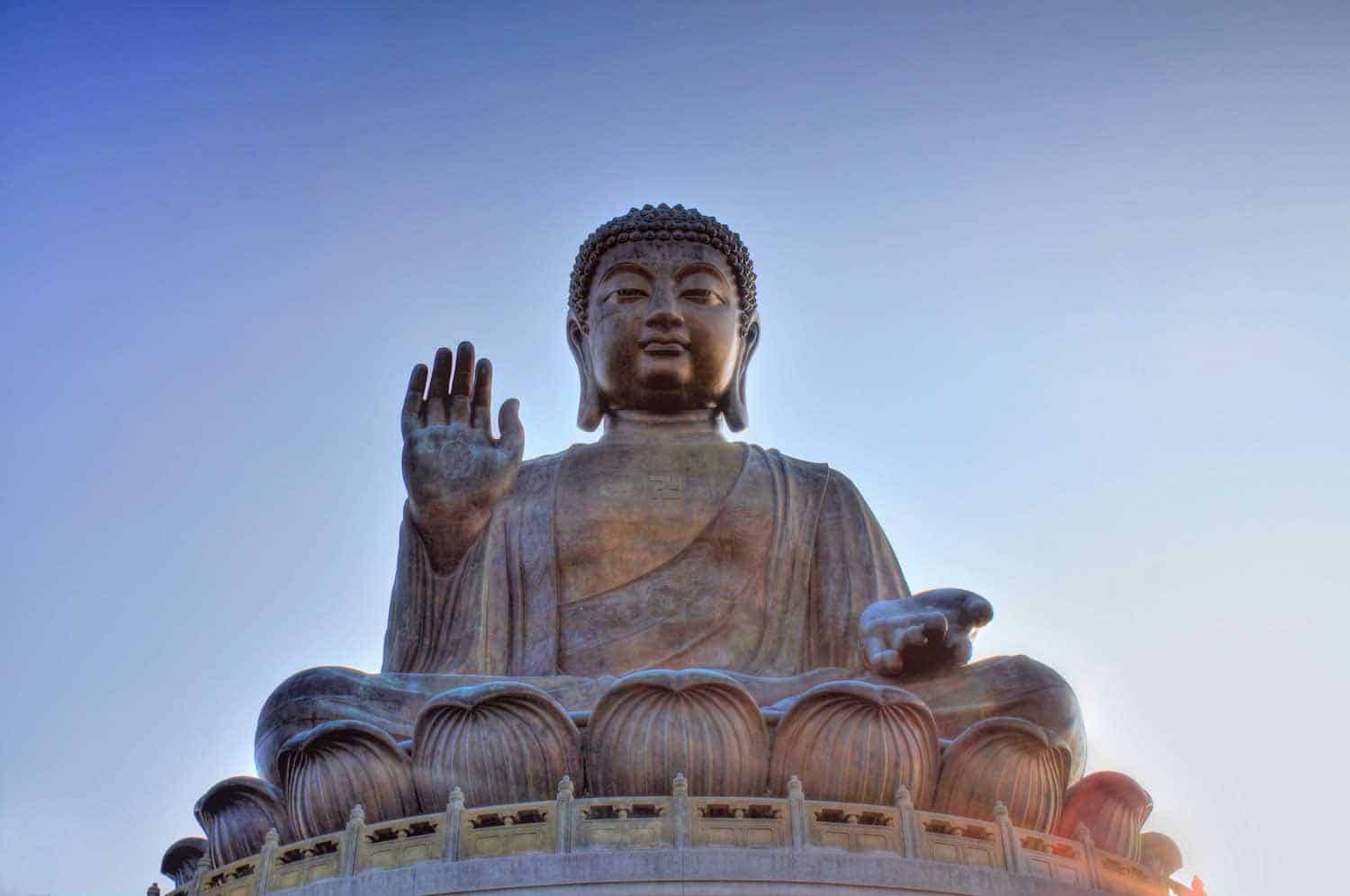 What's Included in this Post
This budget breakdown covers how much I spent on accommodation, transportation, activities, and food while I travelled around the country.
I've not included my flights into and out of Hong Kong as this is going to vary significantly based on where you'll be arriving from.
The amounts in this guide are listed in U.S. dollars, simply because the vast majority of my readers are from the U.S. I also included some prices in Hong Kong Dollars (HK$), as this is the local currency that you will use the most.
Okay — let's get started!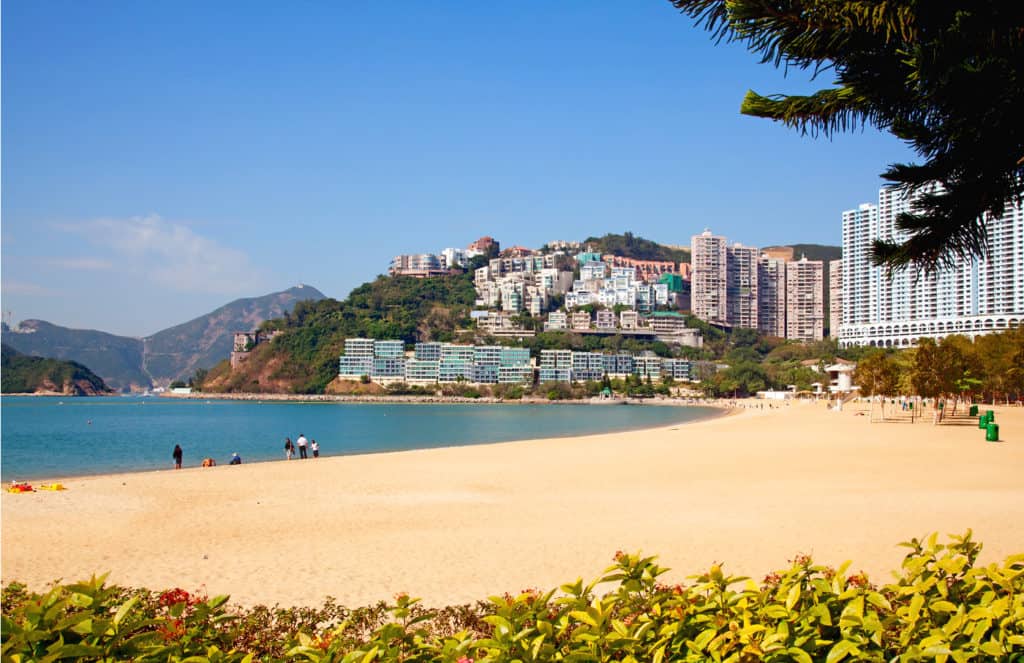 How to Save Money on the Cost of Accommodation in Hong Kong
As always with travel, it's possible to cut your accommodation costs down to zero if you have the time and patience to seek out an offer.
Housesitting is a great option for free accommodation. This is where you'll take care of somebody's house while they're away, and usually look after their pets, too. It's best for long-term travellers or retirees as you can't pick and choose dates and destinations, so you need to have a lot of flexibility as to where you go and at what time of year. If you do have that freedom, it's a wonderful way to cut down your travel expenses, soak up some home comforts, and live like a local for a while. I have friends who have housesat in castles before! For free! Trusted Housesitters is the best site for getting started with housesitting, as they have the highest number of listings.
I'm suspecting, though, that for most of you, you're not interested in the free accommodation and just want somewhere clean, safe, and affordable to rest your head each night. If that's the case, there are several options available for you.
The first of these are hostels. In Hong Kong, you'll come across hostels all over the country, finding them on tiny islands, in large cities, and even in the national parks. They're one of your best options for saving money.
And, of course, there are always hotels, which will usually come in at around $30-$70 a night for a decent, clean, mid-range property in a central location. I always use Booking, as they have the most accommodation options for the cheapest prices.
The Cost of Accommodation in Hong Kong
In Hong Kong, there's a wide variety of hotels and accommodations. From cheap hostels to boutique budget hotels and luxury five-star hotels. It all depends on the experience you want to have and the budget you have to spend. With that being said, here's a list of my favourite accommodation options in Hong Kong for every budget:
Best Budget Accommodation
Page148 ($74 a night): When it comes to accommodations in Hong Kong, this one is great value. Page148 is a clean, boutique hotel in the Tsim Sha Tsui district on the Kowloon side of Hong Kong. I think it's the perfect base to explore Hong Kong. Not only are you nearby plenty of shops and restaurants in a very lively neighbourhood, you're also close to a metro station and within easy access to Victoria Harbour to get to the island. But the rooms are also equipped with everything you need for a comfortable stay, including nice views, large windows, a Smart TV and a Marshall Speaker. The staff also makes things easier for you, from check-in to bringing takeaway for you to your room. I would stay here without hesitation!
Best Mid-range Accommodation
Hotel Stage ($109 a night): Located on the Kowloon side of Hong Kong, this new and modern hotel is clean, comfortable and just a 5 minute walk to the nearest MTR station. Even though it's new and renovated, it still retains a local vibe, large in part due to its location away from the main streets, yet only steps away from one of the most popular night markets: Temple Street. If you want local tips and recommendations, the staff will be happy to give them. Everyone who works there is friendly and helpful, and they'll make accommodations for you if you communicate with them beforehand. Whether you need to store your luggage somewhere before check-in or you need something delivered to your room. They even provide you a "handy" phone that has 4G internet and free phone calls for your stay in the city!
Best Luxury Accommodation
Four Seasons Hotel Hong Kong ($386 a night): If you're ready to splurge on the ultimate luxury Hong Kong Getaway, look no further than the Four Seasons Hotel. There's nothing like floor-to-ceiling windows, marble bathrooms, an infinity pool, or a 24-hour gym on site that screams bougie. But it feels nice to indulge every once and a while, and if you have the means then this is the perfect place to do it. Besides all the incredible amenities, you're only a short walk from The Central Pier and the Hong Kong MTR Station. And the hotel staff from reception and housekeeping, to the restaurant are very professional and will always greet you with friendly service.
The Cost of Transportation in Hong Kong
Because Hong Kong is a relatively small, but developed territory, transportation is very efficient and easy.
I would recommend purchasing an Octopus Card as soon as you arrive because this can be used to travel on the MTR, buses, ferries or trams. You can purchase one at any Airport Express Customer Service Centre or any MTR Customer Service Centre.
You have two option when it comes to getting an Octopus Card:
On-loan version: a refundable deposit of HK$50 and initial stored value of HK$150
Sold version: HK$39 – no initial stored value or deposit as required – can keep it as a souvenir
In my opinion, one of the best ways to get around Hong Kong is by foot (if this is accessible to you). Of course, for longer distances, I would use the MTR. But for the most part, I wandered through the streets of Hong Kong by walking. Hong Kong is one of those places where aimlessly walking is an adventure in itself.
Here are the most common forms of transportation in Hong Kong:
Taxis — Taxis are readily available almost everywhere and are a great and comfortable way of getting around if you need to get somewhere quick. It's important to note that there is only one taxi firm in Hong Kong, but they come in three different colors depending on the area you're going to.
Red: These are urban taxis and have the right to operate throughout Kowloon, Hong Kong Island, and the New Territories, including Hong Kong Disneyland. These are the taxis you're most likely to see.
Green: These are "New Territory" taxis and only have the right to operate in the New Territory area, including Disneyland.
Blue: These are Lantau taxis, and they only have the right to operate on Lantau Island.
Fares are metered and detailed information about charges are clearly displayed inside each cab. The basic fee starts at HK$24.00, and the subsequent kilometer price is HK$6.00 – HK$8.50.
Bus — Hong Kong double decker busses are clean, fun and efficient. Buses that run during the day start around 6: 00 – 7:00 am, and they usually stop at around midnight. And if you're out partying the night away (Hong Kong is a city that never sleeps), there are also overnight buses – the "N" Routes. Their routes usually start and terminate at an MTR station. If you have an Octopus card, then you can just tap on and off with that. The final cost will depend on your destination.
Day Bus Fares: HK$4.50 to HK$47
Night Bus Fares: HK$7.50 to HK$33
MTR (Hong Kong's Railway System) — If I wasn't walking around, then I took the MTR. This is seriously such an extensive, easy-to-use train system and got me where I needed to be very quickly. The MTR covers all major districts in the territory, including stops at the boundary with Mainland China (Lo Wu Station and Lok Ma Chau Station).
The first train leaves around 5:50 – 6:00 am and the last train leaves around midnight to 1:00 am. Like the bus, an Octopus card comes in handy here. Fares range from HK$3.5 to HK$55, depending on the distance.
Ferries — Because there's different sides to Hong Kong across Victoria Harbour, then you're likely going to take the Star Ferry at one point. Regardless, taking the Star Ferry is a unique Hong Kong experience in itself due its company origins dating back to the 1880s. Not to mention, a ride on the Star Ferry gives you Panoramic views of Hong Kong and Kowloon.
You can also use your Octopus card on the Star Ferry and one ride will cost around HK$2.6 (lower deck) and HK$3.2 (upper deck w/ air conditioning).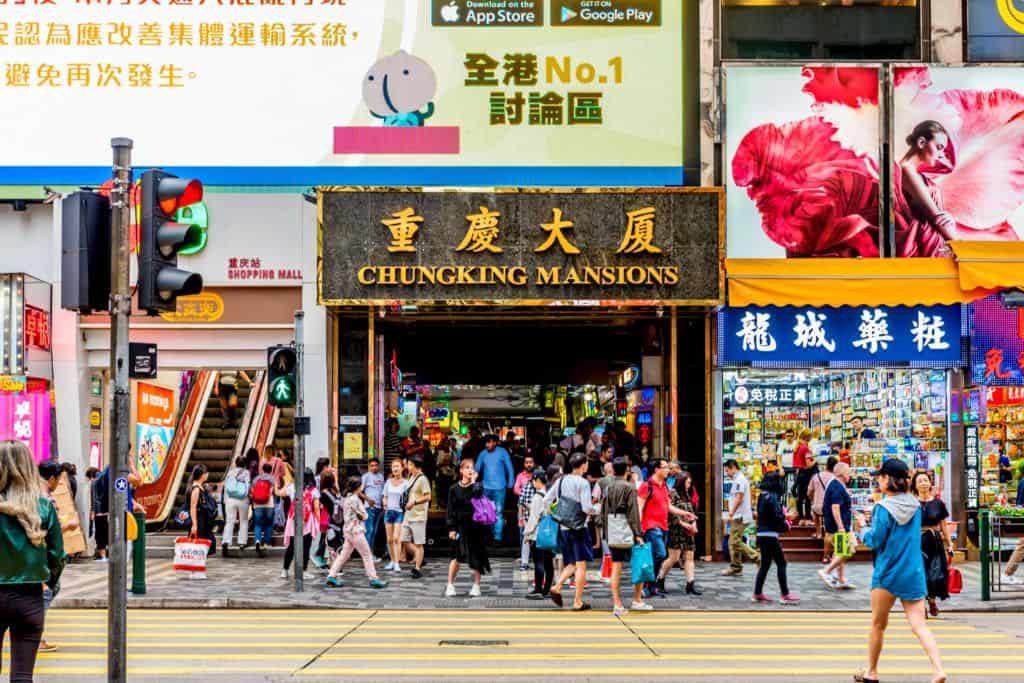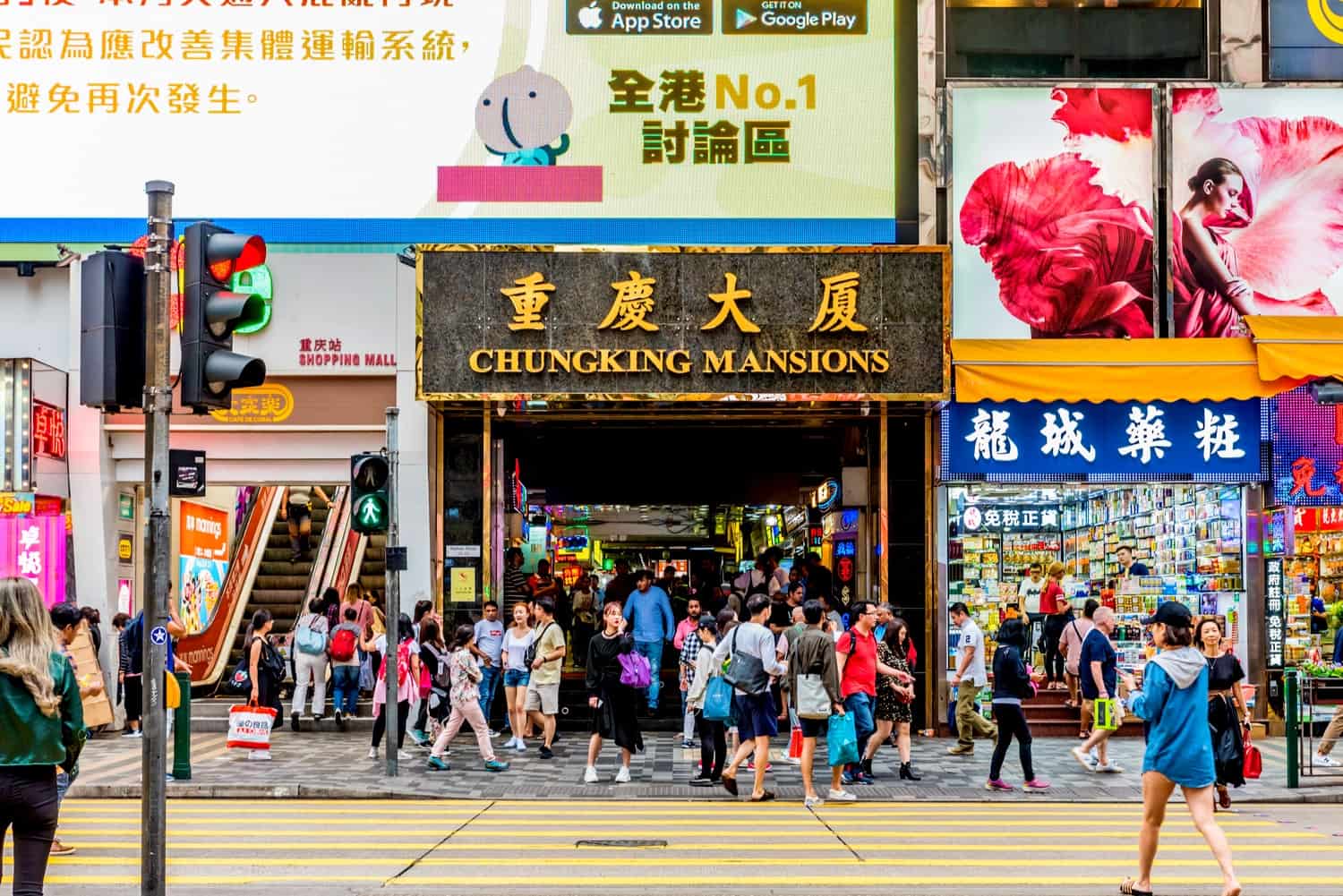 The Cost of Food in Hong Kong
Known as the 'culinary capital of Asia', experiencing food and cuisine in Hong Kong is a must. And luckily for you, eating some of the best in Hong Kong doesn't cost an arm and a leg. Whether you're eating in world class restaurants or small street food stalls, your taste buds will constantly be ignited.
Some of my favorite standout dishes include: wonton noodles, egg waffles, sweet & sour pork, and fish balls. But my favorite food experiences in Hong Kong are Dim Sum and Hot Pot. Dim Sum is a great way to try a variety of dishes and Hot Pot is a great way to enjoy a meal with friends and be more involved with the cooking of your food.
When it comes to eating at a Dim Sum restaurant, most will have a small cover charge for unlimited tea and water. After that, the final price will depend on where you eat and how many dishes you order. Smaller dishes like steamed pork and shrimp dumplings can cost around HK$31 ($4) per steamer basket, and bigger dishes like chicken sticky rice might be around HK$46 ($6). That means it might cost you around HK$116 ($15) for a dim sum meal.
If you go out for a hot pot (you should go at least once), it will be a big meal that includes a number of broths, meats, veggies, spices and toppings, you might end up paying around HK$150 – HK$300 ($20 – $40) per person.
Because there's plenty of affordable and delicious food options in Hong Kong, I mostly ate out during my time there. On an average per day, I spent around HK$200 ($25) for food. Not bad at all!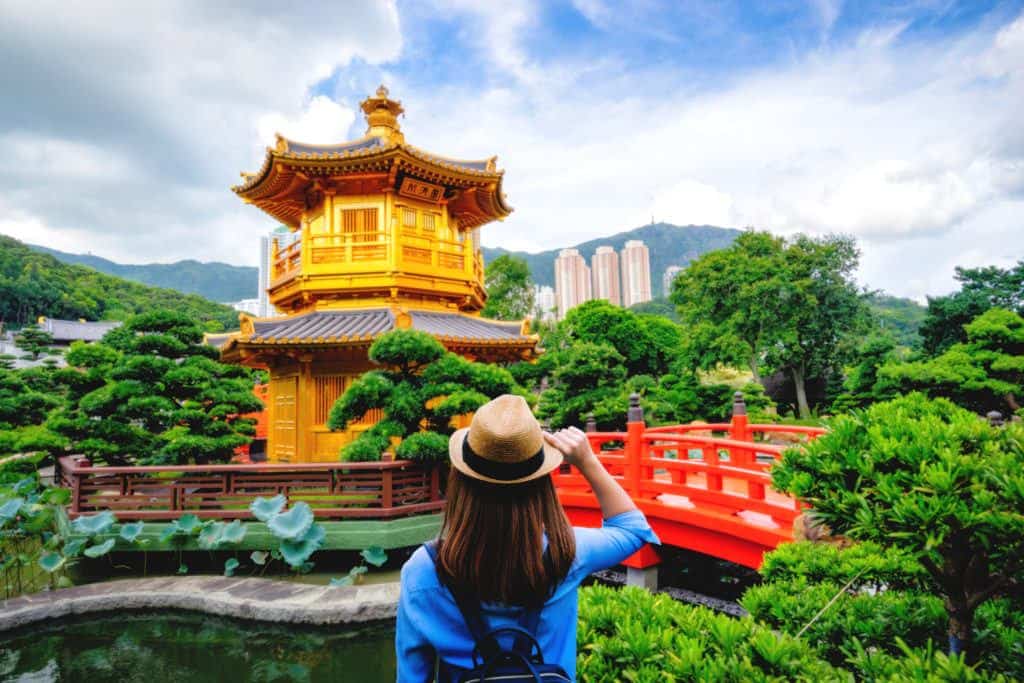 The Cost of Activities and Entrance Fees in Hong Kong
Most of my time in Hong Kong was spent eating, walking, or shopping. Doing these things in any other place might feel like a normal day, but in Hong Kong—it's an adventure.
Some of my favorite areas to wander around were Tsim Sha Tsui and Mong Kok on the Kowloon side. Stick around for the evening when the Temple Street Night Market, the largest evening market in Hong Kong, comes alive. Even if you don't plan on buying anything, it's still a fun atmosphere to experience.
If you're into hiking, then Dragon's Back Hike is a fun 4 hour hike that's easy to get to. Otherwise, I would recommend hiking up to Victoria Peak instead of taking the tram ride to save money and time waiting in line. Plus, the views along the way are beautiful.
I appreciate unique temples, and Ten Thousand Buddhas Monastery did not disappoint. It's about an hour from central Hong Kong by the MTR, but when you're there it's quite the sight. Be prepared to climb some 400 steps lined with Buddha statues in a mix of poses. Once you get to the top, you can enjoy some nice views and the main hall with thousands of golden Buddhas (maybe not 10,000, but still enough to wow you!).
Here's a breakdown of my favourite attractions in Hong Kong and their respective costs:
Victoria Peak:

Return Tram Ride and Sky Terrace HK$99
Return Tram Ride HK$52
Sky Terrace 428 HK$52
Ten Thousand Buddhas Monastery: FREE
Tian Tan Buddha (Big Buddha): FREE
If you're like me, and love to make the most of time, then tours are a great way to experience a country. I recommend hopping over to Viator for a range of activities and tours, like this Dragon's Back Hiking Tour ($88.04) or this Mongkok Foodie Tour ($103.12).
Miscellaneous Expenses for Hong Kong
A local SIM card: I don't know about you, but one of my least favourite aspects of arriving in a new country is having to figure out how to get connected. Specifically: buying a local SIM card so that I have data to use while I'm in the country.
There's locating a store that will sell you one, language barriers to deal with, various forms of ID you might need to bring, scams to navigate, and… well, it's a headache.
This year, I started using Airalo, which sells local e-SIM cards for travellers. What that means is that you can buy a virtual local SIM card online before you arrive in Hong Kong, and then as soon as you land in the country, you can switch on your data and start using it.
It's worked flawlessly for me and now, I'll never go back to physical SIM cards. Just make sure your phone is e-SIM compatible (all iPhones are, and most Androids).
You'll pay $5 for 1 GB of data or $13 for 5 GB for Hong Kong and can also top-up through the Airalo app.
The Cost of Travel Insurance in Hong Kong
Travel insurance: If you've read any other posts on Never Ending Footsteps, you'll know that I'm a great believer in travelling with travel insurance. I've seen far too many Go Fund Me campaigns from destitute backpackers that are unexpectedly stranded in a foreign country after a scooter accident/being attacked/breaking a leg with no way of getting home or paying for their healthcare. In short, if you can't afford travel insurance, you can't afford to travel. These costs can quickly land you with a six-figure bill to pay at the end of it.
Travel insurance will cover you if your flight is cancelled and you need to book a new one, if your luggage gets lost and you need to replace your belongings, if you suddenly get struck down by appendicitis and have to be hospitalised, or discover a family member has died and you need to get home immediately. If you fall seriously ill, your insurance will cover the costs to fly you home to receive medical treatment.
I use SafetyWing as my travel insurance provider, and recommend them for trips to Hong Kong. Firstly, they're one of the few companies out there who will actually cover you if you contract COVID-19. On top of that, they provide worldwide coverage, don't require you to have a return ticket, and even allow you to buy coverage after you've left home. If you're on a long-term trip, you can pay monthly instead of up-front, and can cancel at any time. Finally, they're way cheaper than the competition, and have a clear, easy-to-understand pricing structure, which is always appreciated.
With SafetyWing, you'll pay $1.50 a day for travel insurance.
How Much Does it Cost to Travel in Hong Kong?
It's time to tally up all of my expenses to see my total travel costs!
Accommodation: $74 per day
Transportation: $10 per day
Food: $25 per day
Activities/Entrance Fees: $0 per day
Average amount spent in Hong Kong: $109 a day!
Related Articles on Hong Kong

🇭🇰 22 Incredible Things to Do in Hong Kong