There's nowhere in the world like Cuba.
I absolutely adored the time I spent in this glorious country, making my way from the depths of Havana to the sands of Varadero, while soaking up as much of the experience as I could along the way. What I discovered was a vibrant island full of sunshine and salsa, where you can spend your days sampling local cigars and mojitos, cruising along narrow streets in a hot pink vintage American car, and snapping photos of pastel-shaded historical facades in various states of dilapidation.
But Cuba has so much more to offer travellers than its stereotypes.
Venture intoViñales National Park and you'll find yourself in one of the most breathtaking natural landscapes in Latin America, where you can go horseback riding, explore deep caves, try zip-lining, and hike through peaceful valleys.
Trinidad, in central Cuba, is one of the best-preserved colonial cities in this part of the world, and offers the perfect base for exploring Topes de Collantes National Park. There, you can swim beneath waterfalls, bathe in natural swimming holes, or head off on an overnight hike with your tent and sleeping bag.
And you can't forget the beautiful beaches: while Varadero attracts most of the holidaymakers, I recommend heading to Playa Pilar instead, for fewer tourists, lower prices, and an equally-beautiful stretch of powder-soft bright-white sand.
Cuba has a reputation for being an expensive vacation destination, but I found plenty of ways to save money while I was on the island. If you're going to be travelling on a tight backpacker budget, you'll find you can get by for as little as $20 a day. As a mid-range traveller, I spent $120 a day. And if you're looking for a taste of luxury, the sky's the limit, but in general, you can expect to average $300 a day.
Today, I'm going to be delving more into the costs of Cuba and sharing exactly how much I spent while travelling in the country. Additionally, I'll be breaking down the typical prices you'll encounter while you're here, so that you can ensure that you're fully-informed before you arrive in Havana — that's something you'll want to do, as finding a working ATM can be a pain in the ass, so it's easier to just bring cash with you.
Let's get started.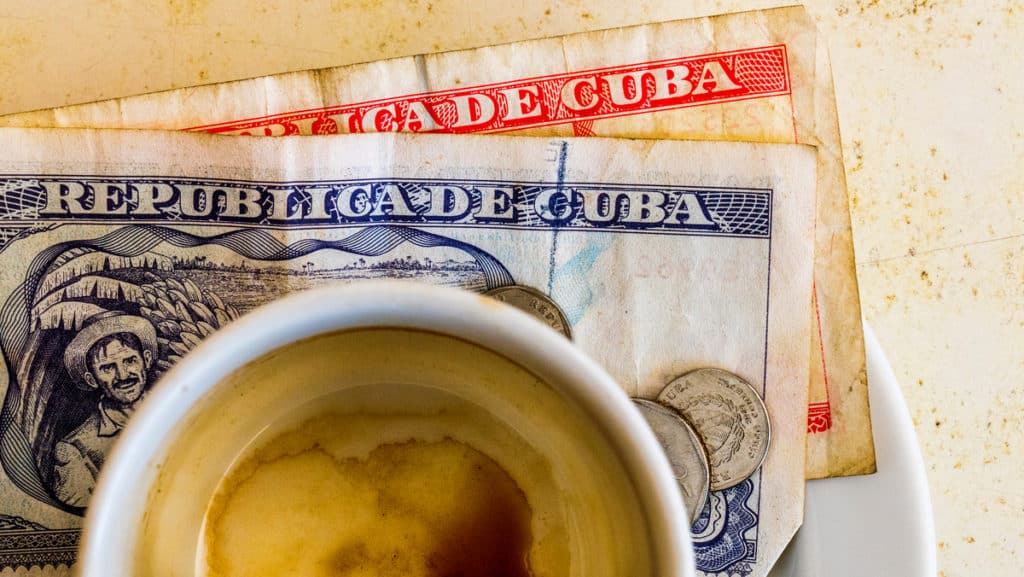 What to Know About Money in Cuba
Up until 2021, travel in Cuba used to involve juggling two different currencies. There was the CUP (Cuban Peso), which was predominantly used amongst Cubans. And there was the CUC (Cuban Convertible Peso), which was developed for tourists to use.
Fortunately, you no longer need to worry about confusing your CUPs with your CUCs, because there's now one currency to rule them all.
In Cuba, you'll be using the CUP — the Cuban Peso — for anything and everything while you're travelling in this beautiful country. And as I write this, in early-2023, 100 CUP is the equivalent of 4.20 U.S. dollars (or £3, €3.50, 5 CAD, and 5.50 AUD).
And a quick note for all of my American readers out there: you probably won't be surprised to learn that as a visitor, you won't be able to pay for anything in U.S. dollars while you're in Cuba. But not only that: your debit and credit cards won't work while you're in the country, so be sure to bring paper instead of plastic. And plenty of it, too, because it's always better to have too much than too little. But I'll go more into prices later in this article.
If you're not from the U.S., you can expect your local currency (such as pounds and euros) to be accepted in private guesthouses and restaurants — and you can leave tips in them, too.
And as for me? I brought the equivalent of $100 per day with me for the entire trip, as our accommodation was paid for prior to arriving. In total, I ended up averaging $70 a day on food and activities with this cash.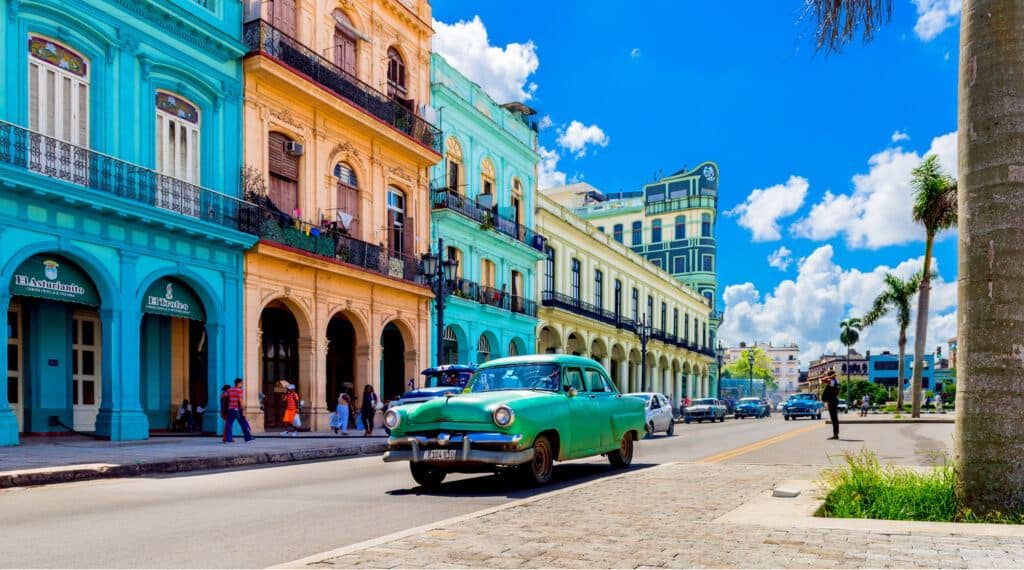 The Cost of Accommodation in Cuba
Havana- Elegancia Suites Havana– ($115 a night): Perhaps the most striking energy of this hotel is the unique and engaging décor. The interior beauty has mastered a crisp and clean bohemian vibe, with pops of (unexpected) color and unique pieces to balance it all out. Located in just the right spot, you won't need to taxi to all the best destinations, just walk outside and begin to stroll. If you have questions about the Havana happenings, great! The staff is knowledgeable, welcoming and helpful when it comes to servicing their guests. You can expect concierge services, tour assistance, a lounge and a rooftop veranda to relax as you soak up the elegance at this boutique hotel. 
Havana- El Candiil Boutique Hotel– ($150 a night): If you're looking for a treat, you have found it. This place is perfection. That is, if your idea of perfection includes sophisticated decorations and a rooftop bar and pool. Found in the Vedado neighborhood, the location is quiet yet convenient. The only thing more noticeable than the high ceilings are the windows to match, opening the experience to an overload of natural light. The rooftop bar is surrounded by enveloping foliage and views of the neighborhood. Exclusive only to hotel guests, the restaurant is both elegant and scrumptious. A salon that specialized in hair and spa treatments is a popular go-to among both guests and beyond. 
Cayo Largo- Villa Papo y Mileidys Balcón a las Montañas– ($27 a night): Located in Viñales Valley this Airbnb paints a pin-worthy backdrop from the balcony of your private apartment. But if you are craving company, the shared balcony extends far-reaching views of greenery on top of greenery in a welcoming environment. The hosts are accommodating, so much that they are known to set up various excursions such as horseback riding or trailblazing by foot within the valley. Oh, but that's not all! Wi-fi and air conditioning are in every room and a brag-worthy breakfast is served every morning for a small price. The neighborhood is quiet but is still just a short walk to a livelier feel in downtown Cayo Largo.
Santiago De Cuba- Sunrise Ha Tu Vera– ($26 a night): Staying at Santiago De Cuba will give you the feel of living like a local while not compromising on the amenities and comfort to make your stay exceptional. This Airbnb is cute, clean, hospitable and extremely reasonable in price. The location isn't bad either. Being minutes from the historic center of Santiago De Cuba, makes it easy for guests to come and go. The host offers guests a chance to feast like a local with a delicious and modestly priced Cuban breakfast. The patio is spacious and inviting to sip on the notably delectable coffee in the morning. Oh, and they have Wi-Fi: that's practically as good as gold in Cuba!
Trinidad- Casa de la Trinidad– ($65 a night): Hospitable is an understatement here. Known for their impeccable customer service, Casa de la Trinidad is a mix of cleanliness, classiness and a Cuban touch of spirit. The bar is welcoming to day drinkers and night capper alike and the free daily breakfast, although simple, is satisfying. The hotel offers an unbeatable location to start your Trinidad exploration. Just minutes away on foot from a handful of notable Trinidad bistros and a measly 5-minute walk to Municipal Historical Museum, Plaza Mayor and Colonial Architecture Museum. This is the perfect mid-range choice that doesn't compromise on offerings or style. 
THE AVERAGE COST OF ACCOMODATION IS $77 PER DAY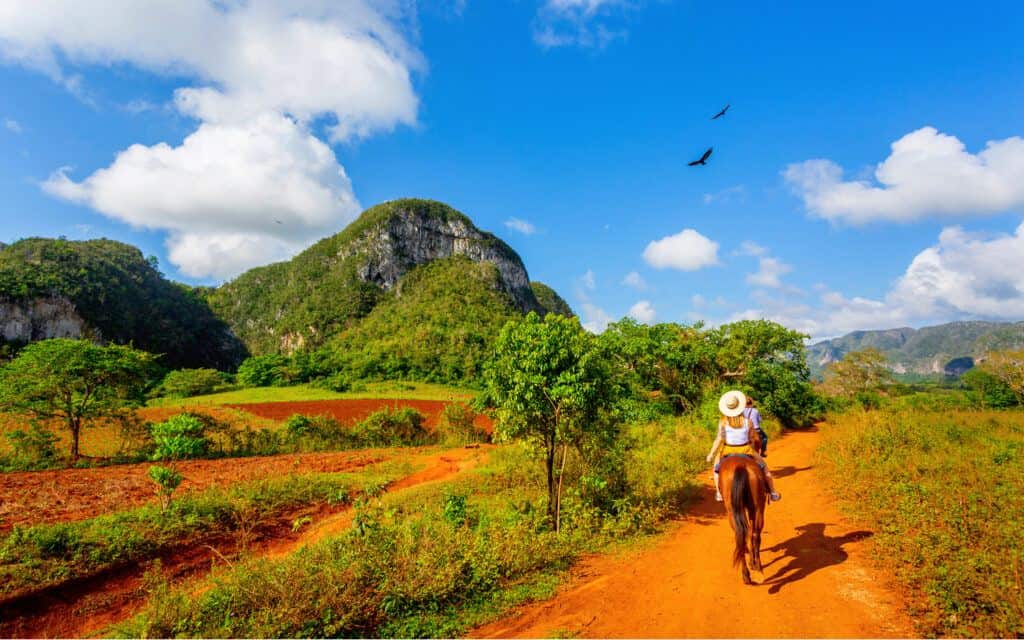 The Cost of Transportation in Cuba
If you're American, getting to Cuba is probably going to be the toughest part of your journey. It's true: the number of hoops I had to jump through just to get across the border was far greater than any country I've visited to date.
The main problem, of course, was the visa.
As an American, you must first secure a Cuban tourist visa in order to visit the island, and ensure you've selected the proper category so that you won't run into any trouble at customs. "Support the Cuban People" is the best option to select when applying. You can do this online or during a layover in Cancun, which is the most common stopover destination from North America, and you should expect to pay $50 for the privilege. I recommend applying online for peace of mind.
Odds are, you'll touchdown in Havana, as that's where most flights land, and if so, I have some good news for you. Havana is compact, with every attraction within walking distance of each other. It's always good to save money on public transportation!
When it is time to venture outside of the capital, however, buses will be your most reliable and efficient means of transportation, especially for those lengthier voyages.
Víazul is the main state-run bus company and is totally safe to use, with clean buses and daily routes across the country. One thing to keep in mind, however, is that Viazul is often booked far in advance, especially for the more popular routes, so plan to book early.
If you're not registered on the site, it won't allow you to book a ticket (or even view routes and prices), so I recommend signing up for an account before you arrive in Cuba. If you want to get ahead of the game, you'll want to book your routes in advance and make sure to print out your confirmation to bring with you. You can expect to pay for the following for these popular routes:
Havana to Varadero: $10
Havana to Trinidad: $24
Trinidad to Santiago De Cuba: $33
Santiago De Cuba to Baracoa: $15
If you opt to wait — maybe you don't want to plan out your itinerary before you arrive — it's not hard to book your route and buy your tickets at the bus stations once you arrive in the country. As mentioned, keep in mind you might have limited options for availability. I didn't personally have any issues booking from Havana to Varadero when we arrived in the country, but I visited in March, so crowds were a little lighter.
Bicycles are used as a regular form of transportation by both locals and visitors. Although cars and buses are accustomed to sharing the road with cyclists, helmets are rarely (if ever) worn so plan to bring your own if you wish to ride safer. At Bike Rentals and Tours Havana, bike rentals for 24-hours in the city start at $15. When booking, make sure to rent a lock for the journey, as bike theft is a common problem in Havana.
Car hires are the most exciting form of transportation — it's not often I get to say that! — if you're wanting to experience every aspect of Cuban life. The retro old-fashioned cars are flashy, vibrant, and fun. I hired a 1950's bright pink antique convertible and zipped around Havana for two hours, ending the tour at Hemmingway's bar for some drinking and celebrating. I used Old Cars Havana, which is a professional and decently-priced company that offers services with or without a guide. A two-hour Havana city tour starts at $50 per car with a maximum of five people, so the more you pile in, the cheaper your excursion will be.
Finally, I also used bici-taxis, a three-wheel pedal carriage, as more of an experience than anything else. It's a fun way to enjoy the ride moving at a slower pace through the roads of Havana. You'll find them posted up all over the country, ready to take you wherever you need to go. Prices start from $2 but tips are encouraged and appreciated by the hard-working riders.
THE AVERAGE COST OF TRANSPORTATION IS $19 PER DAY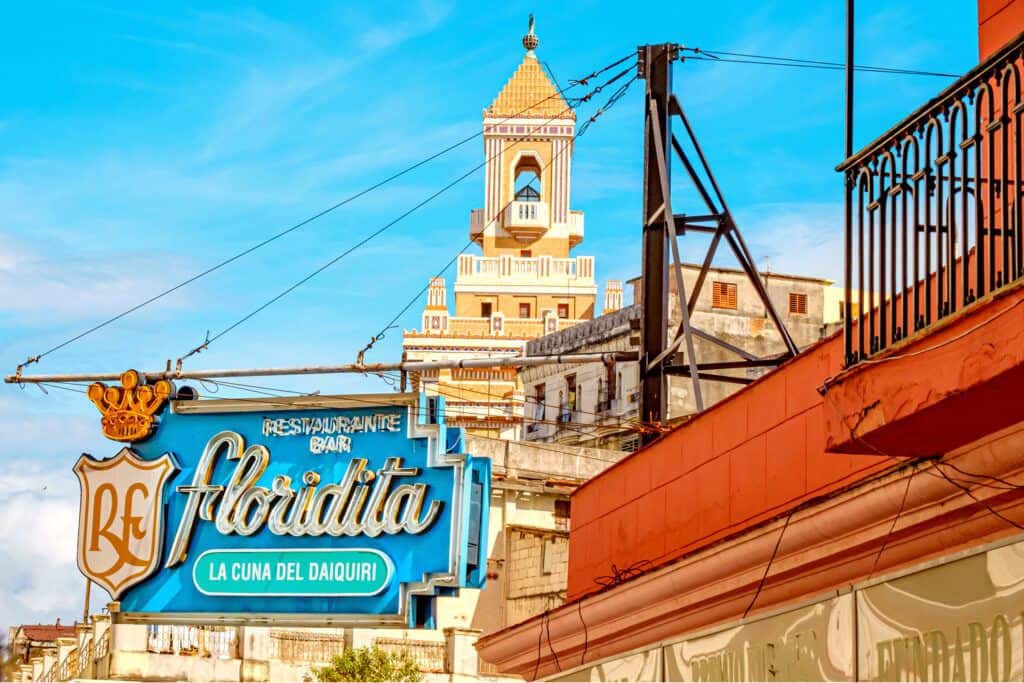 The Cost of Food in Cuba
Cuban food is delicious, with hints of Spanish, Caribbean, Chinese and African influence, along with a touch of French and Portuguese thrown into the mix. The fare is simple, with staples including rice, meat, sugar, corn, seafood, and plantain.
So what type of meals can you expect to sample while you're in town?
Fritas Cubana, or just frita, is Cuba's version of a burger, made with different spices and shoestring potatoes between the buns — you'll pay around $3 for the dish.
Cucurucho, which is sold on the beaches of Baracoa for only 20 U.S. cents or so, is a tasty and sweet delicacy made from coconuts, pineapple, sugar. It's refreshing and delightful.
Ropa Vieja is the national gem when it comes to culinary indulgence. This robust stew is made up of shredded beef, tomato sauce and peppers and is best paired with rice and a cold brew — the average amount we paid for this was $7.
Arroz con huevo, is a simple and common lunch dish of fried egg over white rice and costs around $3.
When it comes to food costs in Cuba, there's a wide range of prices, primarily because of the two different currencies.
Street food is the way to go if you are looking to save money. "Peso Food" typically comes from street vendors or small restaurants, who accept payment in CUP. This means you can get a whole pizza, fresh fruit juice, and an egg and cheese sandwich for all less than a dollar. I happily took advantage of "peso food" and was never disappointed. It was all delicious!
Shopping at a local market that takes CUP will be even cheaper, but the experience itself might leave you frustrated, confused, and overwhelmed. Items are limited and often nowhere to be found (in the country!) and stores are overcrowded. To add to the struggle, you might have to make quite a few stops between a big grocery store, and several small ones to get all the items on your list. If convenience outweighs your budget, I'd suggest buying small items like fruit and "peso food" from the street and avoiding the grocery store scene altogether.
Eating out is an easy and affordable way to dine. Even splurging at a fine restaurant averages a cost of $35 per person, and that covers a three-course meal and drinks.
Breakfast will be the most inexpensive meal with a coffee starting at $2 in a café or mere cents on the street. A popular food for breakfast is bread soaked in coffee and warm milk and runs for $2. Keep in mind, many establishments don't open their doors until noon so if your accommodation offers breakfast, you should indulge onsite.
Lunch is usually a simple and basic meal, consisting of a frita or arroz con huevos and will typically cost about $8 with a drink.
Dinner will be your priciest meal, especially if you feast at restaurants that are popular with tourists. A typical Roja vieja or various fish dishes start at $18. Domestic and international beer costs $2, cocktails average $4, and wine starts at $2.
I chose to eat street food for breakfast and lunch and splurged at dinnertime at various restaurants around Havana. This allowed us to experience every variety of food that Cuba has to offer.
EATING OUT AVERAGE PRICE PER DAY: $37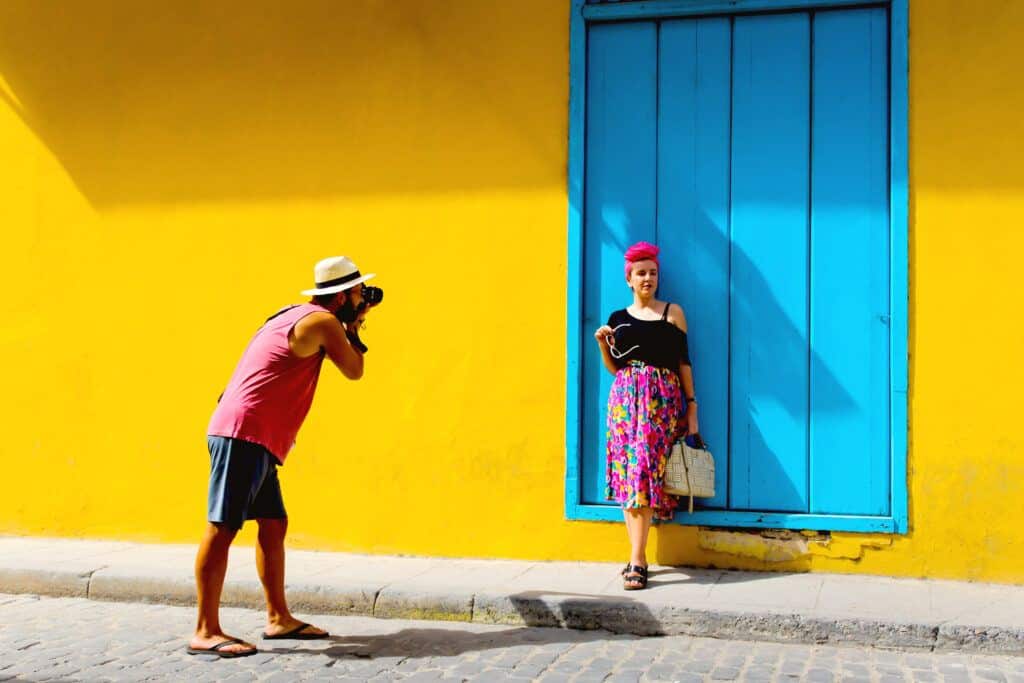 The Cost of Activities in Cuba
Baseball, Hemmingway, and badass cars are some signature traits on this island, but the list of Cuban activities is much lengthier than the most obvious attractions.
The nightlife in Havana is alluring with its rich beats and hired dancers keeping the vibe strong, but when it's time to escape the city lights, the natural beauty of Cuba you will add another remarkable element to the country's offerings. Outdoor adventures such as cycling, hiking and water-sports are found sprinkled outside the city limits of Havana, Santiago De Cuba, and Baracoa.
If you're feeling extra adventurous, consider cycling across the country. Although pricier than your 24-hour bike rental, the experience to roll across the country, through farmland and colonial villages is an absolute life changer. Backroads offers a 7 day/6 night pedalling trip for $5,599 that takes you through Viñales, Las Terrazas, and ends in Havana.
Too long of a ride? Don't worry, you have options! If you are wanting a much shorter, yet informative ride, try Bike Rental and Tour Havana for a 4.5-hour Deep Havana Ride through the old streets of the capital. At $35 per rider, it's a great way to see the city in all its nooks and crannies.
While in Cuba, why not combine horses and cigars? This tour blends all things good, starting with a trek on horseback through the gorgeously green Valley of Mogotes where you will learn the process of local cigar making on a tobacco farm. The tour runs at $73 per person and is both educational and adventuresome!
When it's time for ocean therapy, head to one of Cuba's most popular beaches, Playa Varadero, where you can choose to bask in the sun with a drink in hand or get moving in the water. Cuba is skilled at wearing many hats when it comes to must-do activities.
Below is a list of various activities that Cuba has to offer:
THE AVERAGE COST OF ACTIVITIES IS $23 PER DAY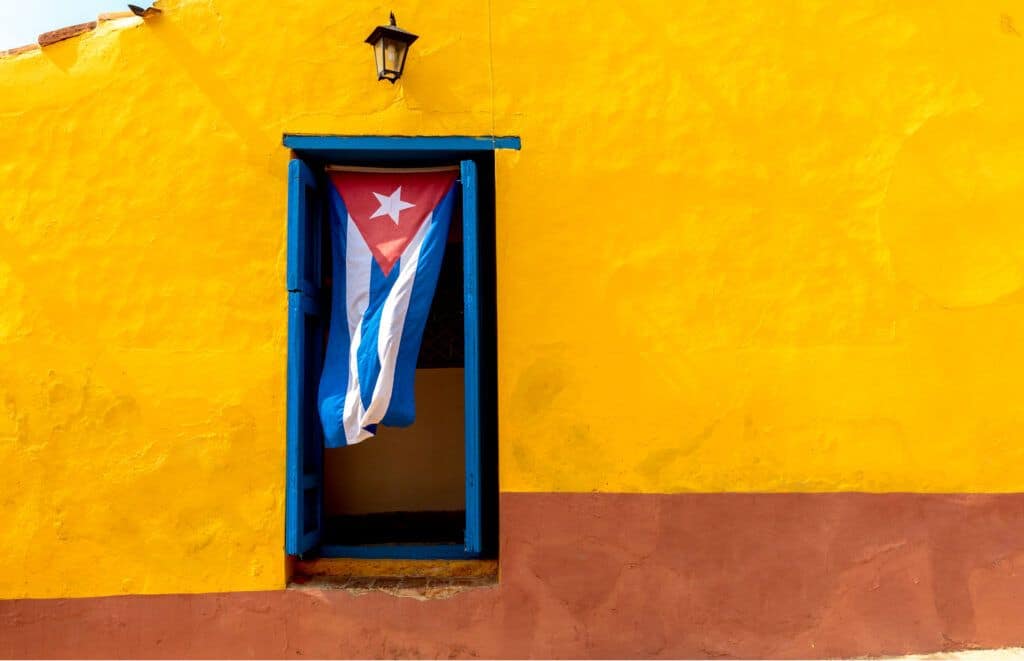 HOW MUCH DOES IT COST TO TRAVEL IN CUBA?
It's time to tally up my travel expenses and share just how much you can expect to spend per day on a trip to Cuba!
Accommodation: $77 per day
Transportation: $19 per day
Food: $37 per day
Activities: $23 per day

Total amount spent per day: $156
[Photos via: Possoh/Shutterstock, Toms Auzins/Shutterstock, CreativeFamily/Shutterstock, Sabino Parente/Shutterstock, and Mezzotint/Shutterstock]