Back when I was terrified to travel, one of my greatest fears was having a panic attack overseas.
Dealing with panic attacks while home alone in my bedroom was bad enough, but what if I had one on a plane where I had nowhere to escape to? The mere thought of experiencing a full-blown panic attack in the middle of a dorm room while surrounded by seven backpacking strangers was enough to set my heart pounding in my throat. It was one of the reasons why I was so convinced I wasn't cut out for travel.
Travel felt like one of the toughest mental challenges I'd ever need to put myself through. Not only would I have to find a way to handle the regular stressors that come from setting out to explore the planet, but I'd also have to find a way to control the frequent thoughts that I was about to die.
Fun fact for any of my readers who are fortunate enough to have never experienced a panic attack: the symptoms of one mimic those of a number of serious health problems, from a heart attack to a stroke. You literally feel like you're dying.
For me, that means:
Heart palpitations so severe that I can feel my heart skipping multiple beats at a time
Pins and needles in my eyeballs
Loss of the majority of my vision
Numbness in my fingers and toes
Sweat pouring down my back
Shooting pains down my left arm
The sensation that someone has wrapped a belt around my chest and is pulling it as tight as is humanly possible
Feeling as though I'm being smothered and not getting enough oxygen to my body
Uncontrollable tremors that make it look like I'm having a seizure
The unwavering belief that I am about to die
Oh, and another fun fact: panic attacks often strike when there's no reason for them to do so. I can be sunbathing in a park, full of happiness and joy, with anxiety the furthest thing from my mind, when suddenly, I feel like I'm having a heart attack.
It's no surprise that most anxiety sufferers end up in the emergency room after experiencing their first panic attack.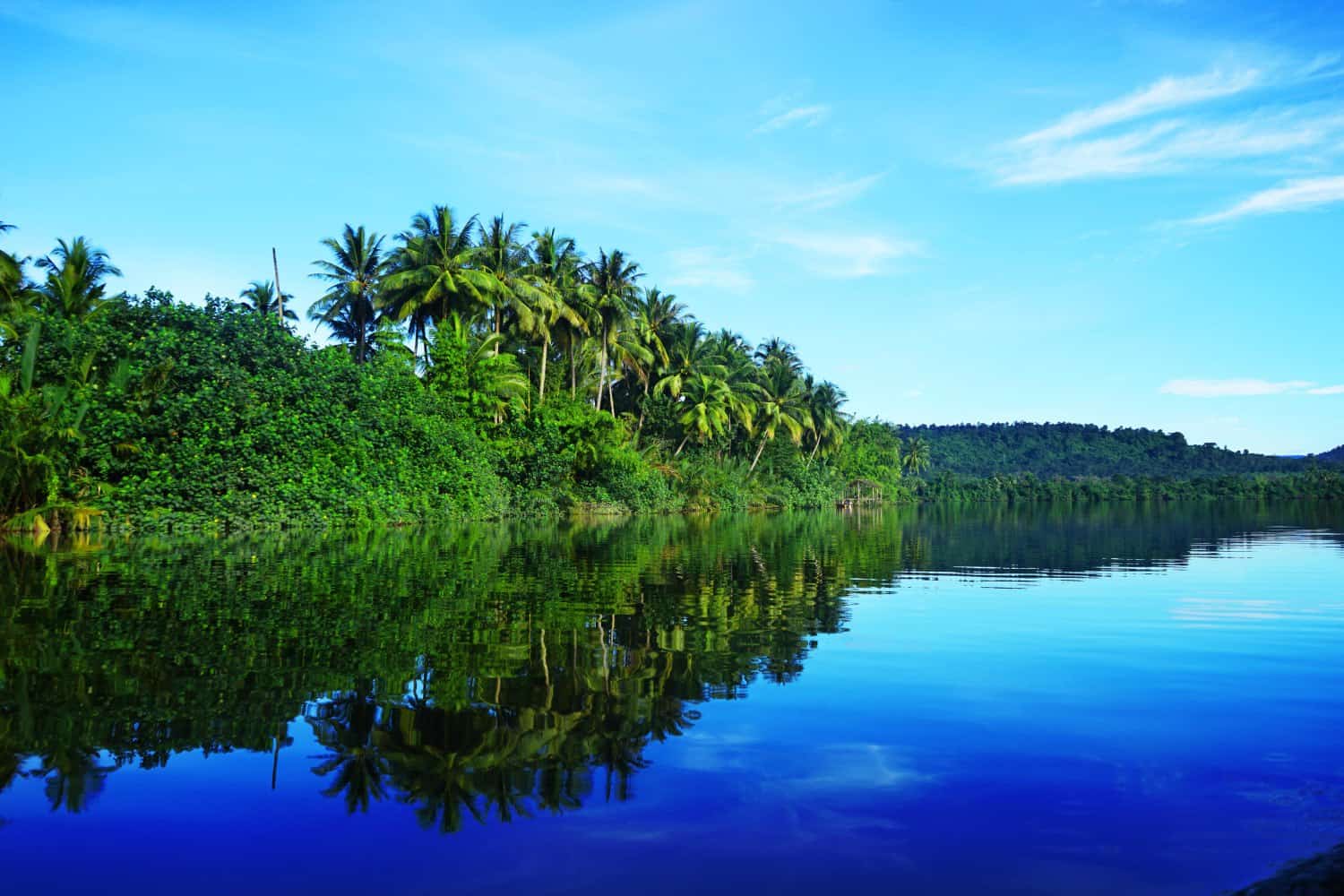 If you've experienced a panic attack before, you don't need me to tell you they suck.
But what about panic attacks while traveling? Surprisingly, I've found they don't suck any harder.
In fact, the single greatest aspect to having a panic attack overseas is doing so while you're around perfect strangers. I know. That sounds awkward as hell right now — and I know I've definitely managed to induce a panic attack in the past through worrying I might have a panic attack in front of people — but also, they're strangers. Who cares what they think? Because yeah, they might think you're a weirdo and go home and tell their friends about the foreigner they saw hyperventilating and crying at the market today. But that's all. They're not even going to remember you after a few days.
And that's unbelievably liberating.
Having a panic attack while travelling means not having to deal with the additional stress that comes from worrying about what your friends/co-workers/acquaintances are going to think if one unexpectedly comes on.
And before I get started with my advice, I want to make the point that it's fairly unlikely you'll even have a panic attack while travelling. Before my departure date rolled around, I had managed to reduce my panic attacks down to roughly one a week. I stepped on a plane and during my first year of travel, I can count the number of panic attacks I had on one hand.
It's always good to be prepared for an attack on the road — and I'm totally going to show you how — but don't be surprised if you leave and suddenly find yourself doing absolutely fine.
And if that doesn't happen? That's cool, too. I've also been there.
Here's how you can manage your panic attacks on the road.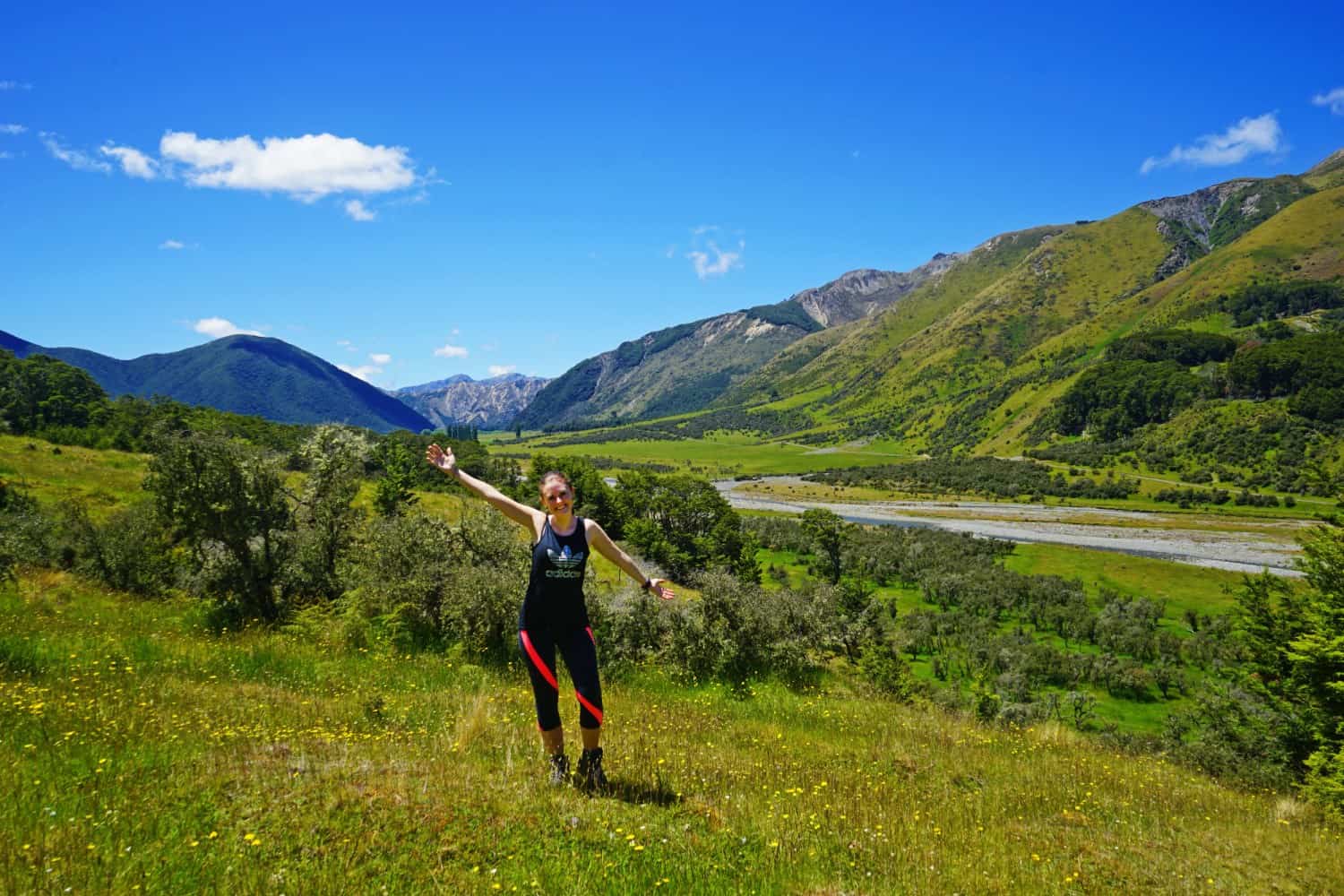 It's Time to Get Curious
If you're anything like me, the number one thing you want to do when having a panic attack is to pretend it isn't happening. I used to run away from the situation I was in, distract myself with anything and everything, and spend the next hour desperately willing the sensation to end.
While distracting yourself can help when your panic attacks are minor, if you're experiencing one that shows no sign of abating, I want you to try doing something very different.
Turn your attention to your body and hone in on those awful symptoms with curiosity and acceptance rather than terror and hatred. You've had a panic attack before; you know that's what you're having now, and you know that it'll end. It turns out, it ends a whole lot faster if you accept what's happening and almost will the symptoms to get worse. Fearing panic attacks and their symptoms is what fuels the attacks, so when you're all like, Come at me, bro! your mind begins to calm down.
And while it sounds horrifying to will the symptoms into existence in order to analyse them, keep in mind that nobody has ever died from a panic attack.
You're not dying.
Remind yourself over and over that attacks emerge from an environment of discomfort, fear, and a lack of control, so taking a deep breath and facing them head on will result in your symptoms fading away.
If you have chest pains, for example, get curious about them rather than scrolling through Buzzfeed and hoping they'll disappear soon. Focus on the sensation of your tight chest and ponder how interesting it is that a surge of adrenaline can result in something so shitty. Count how quickly your heart is racing and how weird it feels when you take a deep breath and feel like your chest can't expand any further.
It sounds counter-intuitive, scary, weird, and irrational, I know, but shining a light on your anxiety does work. Fighting it only leads to more panic, which intensifies your symptoms.
Breathe deeply, focus on what you're feeling, analyse the sensation as if you were a scientist, and accept what's happening.
If you're currently having a panic attack, the Lean In episode from the Anxiety Podcast is magical and can halt symptoms in its track by using the exact method I just described. If you're not having a panic attack, download the audio to your phone and use it in case of emergencies.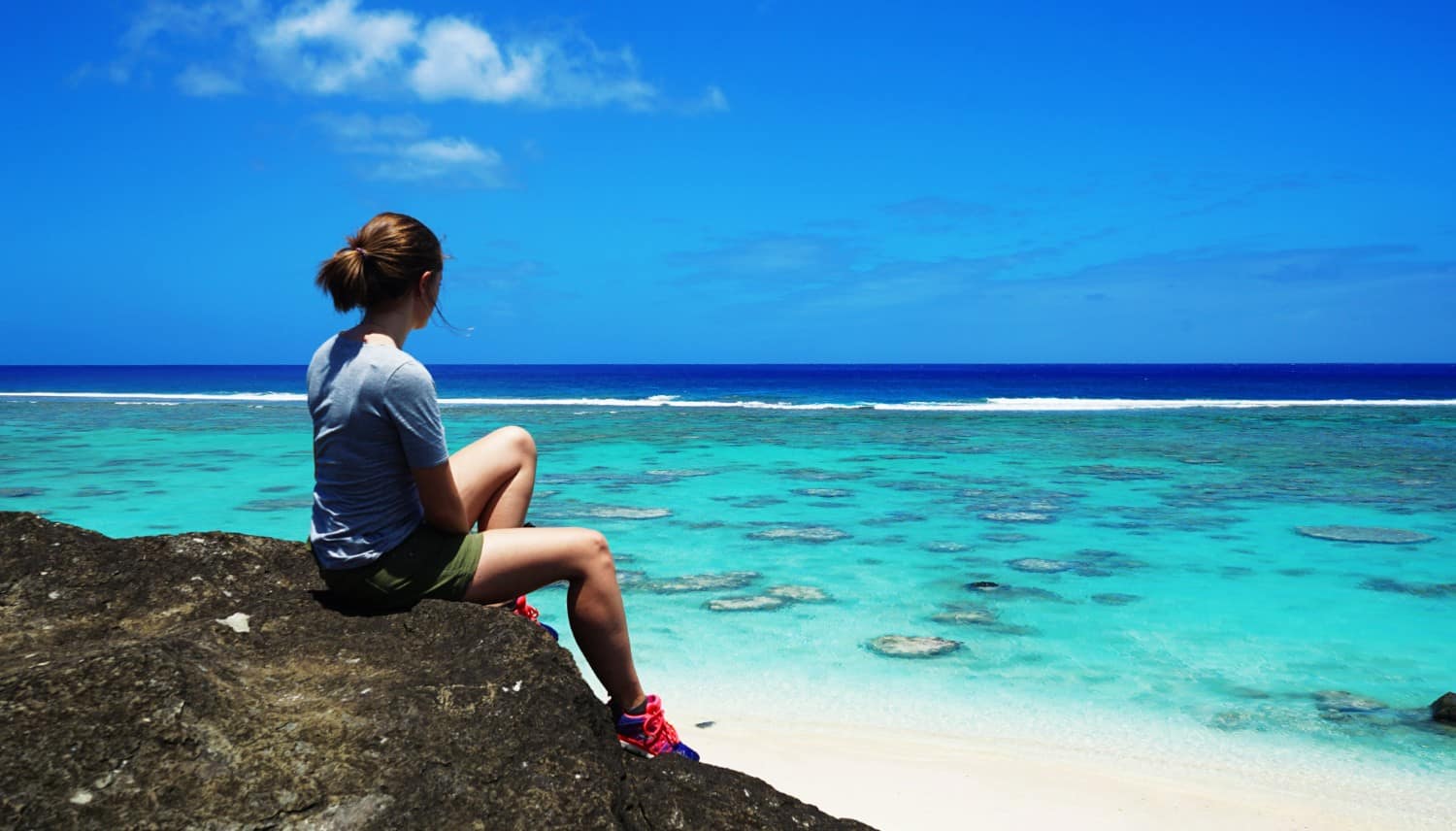 This Too Shall Pass
If you've bought my course or you're reading this blog post, chances are you've had a panic attack before. And because of this, you know that although it may feel like it at the time, this feeling isn't going to last forever. Your panic attacks have ended before and they're going to end again. Think to the future, and how you're going to feel relief in just a few minutes' time.
It's just a panic attack, I've been here before, I know I can get through this. This too shall pass.
Knowing these horrible feelings have an expiry date helps calm my mind when it's spiralling out of control.
Work on Your Breathing
One of the simplest ways to halt a panic attack in its tracks is to start focusing on your breathing. Panic attacks often result in hyperventilation, which increases CO2 levels in your brain, which then makes your brain think you're suffocating, which then sends a signal to your brain that you need more oxygen, and then you hyperventilate even more.
And hyperventilating is bad because it makes your heart beat rapidly, makes you lightheaded, gives you chest pains, makes you feel like you're suffocating, and results in tingling in your body.
Sound familiar? Yup, hyperventilating can often be the culprit of many of your panic attack symptoms.
So, what's the cure? Learning how to breathe from your diaphragm.
You can figure it out now: lie down on your back, place one hand on your stomach and one on your chest, and breathe in such a way that only the hand on your stomach moves. Once you've got the hang of that, begin inhaling through your nose for five seconds then exhaling through your mouth for seven. Keep repeating this and you'll feel yourself coming through the worst of your mind storm.
Meditate, Meditate, Meditate
If you ever drop me an email to ask me for help with your anxiety, I'm most likely going to reply with a recommendation to start meditating. It's one of the best things you can do to reduce your anxiety over time, and if you practice it enough, you can utilise it during panic attacks to gain control of the situation.
A common misconception about meditation is that it's all about clearing your mind and thinking about nothing. It's more about acknowledging the thoughts that bubble up into your mind, accepting them, but not focusing on them. When so much of anxiety revolves around persistent and irrational thoughts, you can see how this can be a game-changer.
I'm in love with the Headspace guided meditation app, and one of my favourite aspects is the SOS guided meditations that talk you through panic attacks and help you break on through to the other side.
Meditation takes several weeks/months to really click, which is why I recommend starting before you even leave to travel, and then continuing with it every day, even if you don't feel anxious. There are so many benefits to doing so that it's never going to be a waste of time, even if you never need to use it while having a panic attack.
Meditation is especially useful if you're having a panic attack on a plane/train/bus and (obviously) can't escape that situation.
Journal Your Way Through It
I recommend carrying a small notebook and pen in your daypack whenever you're outside exploring a new city, so if ever a panic attack strikes you down, you'll be able to write your way through it.
It's all about getting curious once more, but here's the thing: when you're writing out how you're feeling by hand, you're going to be going pretty slow. So slow, in fact, that there's no way you'll be able to jot down every anxious thought that's currently racing through your brain. Instead, you'll be able to slowly talk yourself off the ledge through methodically working your way through your symptoms and anxious thoughts. The slow speeds help to calm your brain down and get your racing heart back to its normal speed once more.
And not only is a journal incredibly useful for writing your way out of your panic attack, but it's also great for keeping track of your triggers. It's thanks to keeping track of my anxiety that I discovered that caffeine and dairy were common factors for practically every panic attack I was having. Cutting them out helped me to tremendously reduce my baseline levels of anxiety, and I've had just one panic attack in the year following it.
Carry a Bottle of Rescue Remedy
In my course, I share a detailed anxiety-beating packing list and recommend a whole ton of items and apps to bring with you in order to minimise your anxiety.
From the list, though, the number one thing I always suggest carrying with you is Bach's Rescue Remedy spray. This spray has pulled me through so many panic attacks over the past decade that I can't recommend it enough. As soon as I start having palpitations, I spray the liquid over my tongue, and within minutes, feel the symptoms fade. I carry a bottle with me on every single one of my trips.
If You're Anxious About Something in Particular, Do It
If you know you're having a panic attack about something in particular, like boarding a flight or taking a group tour, the best possible thing you can do for your anxiety is to force yourself to do it.
One of the biggest mistakes I ever made when it came to dealing with my anxiety was cancelling an entire trip due to my (at the time) frequent panic attacks. I believed I wasn't strong enough to travel and that my increasing anxiety was a sign I should stay at home instead.
While it feels amazing at the time to cancel the one thing that you know is making your anxiety spiral out of control, all it does is make it damn near impossible to do it in the future.
After cancelling that trip, I had a panic attack every time I had to get on a plane for the next five months — and when you travel for your job like I do, that meant an awful lot of time spent hyperventilating on planes. Now that I knew that I would feel nothing but relief from cancelling a stint of travel, I wanted to do it every single time I needed to head to the airport. It made travel so, so hard, and took a long time for me to be able to beat my anxiety once more.
You have to face up to the fears that drive your anxiety or they're just going to take control of your life. And if you avoid it, you're losing the opportunity to discover that nothing bad would have happened at all. And trust me: 99.999% of the time it's never, ever as bad as you think it is going to be.
Yes, You Can Travel if You Have Panic Attacks!
I'm living proof that you can.
And yeah, panic attacks suck, and having panic attacks while travelling also sucks, but you don't need to let them prevent you from seeing the world. Face your anxiety head-on, do all of the things that make you nervous, and you'll be able to successfully travel the world with your disorder.
Have you ever had a panic attack? If yes, how do you control yours?