I'm so excited to be sharing how much it costs to travel in Australia. Not only is this country home for me (I moved to Melbourne in 2021!), but I've also spent a significant amount of time travelling across its beautiful landscapes.
There was the lengthy road trip from Brisbane to Melbourne, the two weeks I spent hiking in Tasmania, the week I dedicated to snorkelling the Great Barrier Reef, and even the five times I've tackled the Great Ocean Road (what can I say? I love it!).
My partner's family live in Melbourne, and before moving here to join them, we used to spend a month in this vibrant country every year, for over a decade, celebrating Christmas Down Under and visiting as many hipster cafes as possible.
Needless to say, I've seen a hell of a lot of this country over the years and have visited on every budget imaginable: as a backpacker with absolutely no spare cash, as a solo traveller on a mid-range budget, and as part of couple on a romantic luxury vacation.
In other words, I'm perfectly placed to share exactly how much you can expect to spend on a trip to Australia! Whether you'll be living the Working Holiday dream and driving a beaten-up campervan along the East Coast, taking that once-in-a-lifetime trip to Oz post-retirement, or simply desperate to make the most of your two-week vacation to Australia, I have you covered.
Today, I'm going to be sharing exactly how much you can expect to spend on a trip to Australia.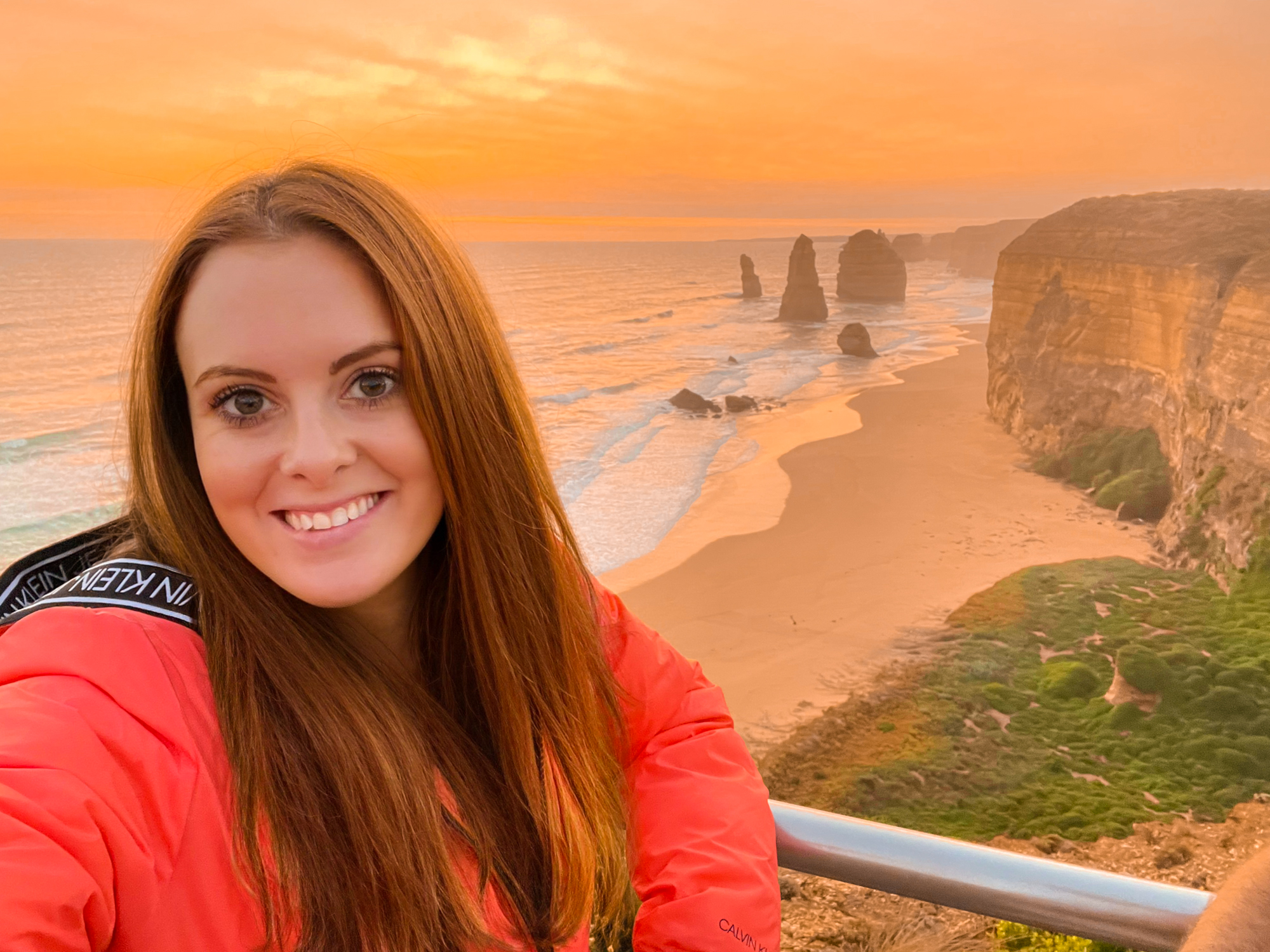 The Cost of Accommodation in Australia
You can visit Australia on any budget, from a $40 a night hostel in Cairns that's highly-rated on Booking to the spectacular $500 a night Four Seasons Sydney, which offers up the best views of the Sydney Opera House in the city.
(Those prices are in AUD, by the way. 1 AUD is equal to 0.60 USD/EUR, or 0.53 GBP.)
But first things first; we have to get this out of the way. Yes, Australia is expensive. It's incredibly expensive, in fact. And — like everywhere else in the world — prices have only skyrocketed as the pandemic has receded.
Despite this, there is still good value to be found. Because whether you're travelling as a solo backpacker on a shoestring, as part of a couple on a mid-range budget, or as a family looking for a little luxury, value is the one thing you're going to be looking for. That doesn't necessarily mean cheap, of course, but it does mean staying in some incredible places.
So let's take a look at accommodation. To start with, I'm going to cover the cheapest way to travel across the country.
If you're on the tightest of tight budgets, there are several options that'll land you with free accommodation while you're in the country. Courchsurfing helps you to connect with locals by sleeping on spare sofas in their homes. It doesn't cost a penny to do so and is a fantastic way to gain an insight into Australian daily life away from the tourists. There are over 300,000 hosts in Australia, so you shouldn't find it too hard to connect with somebody likeminded.
Housesitting is a more upmarket way to avoid paying for accommodation, as it's aimed at mid-range and luxury travellers. You'll be looking after homes (and usually pets) while their owners are on holiday, and the houses can be extremely luxurious (I've had friends housesit a castle before!). This option works best if you don't have fixed travel plans, as you'll be agreeing to dates that the owners set. It's always worth taking a look at the site, though, just in case somebody's vacation dates happen to coincide with yours; there's usually several hundred housesits to browse through in Australia at any one time.
Finally, when it comes to free accommodation, you could take a look at WorldPackers in Australia, where you'll be able to volunteer for locals in exchange for food and board. There are some seriously cool options available on the site right now, from helping out at a local surf school to lending a hand at building an eco-sanctuary in the rainforest. Readers of this site get a $10 discount for WorldPackers with the promo code neverendingfootsteps.
If you're not looking to travel for free, though and just want a clean and comfortable room to sleep in, there are plenty of great budget options, too.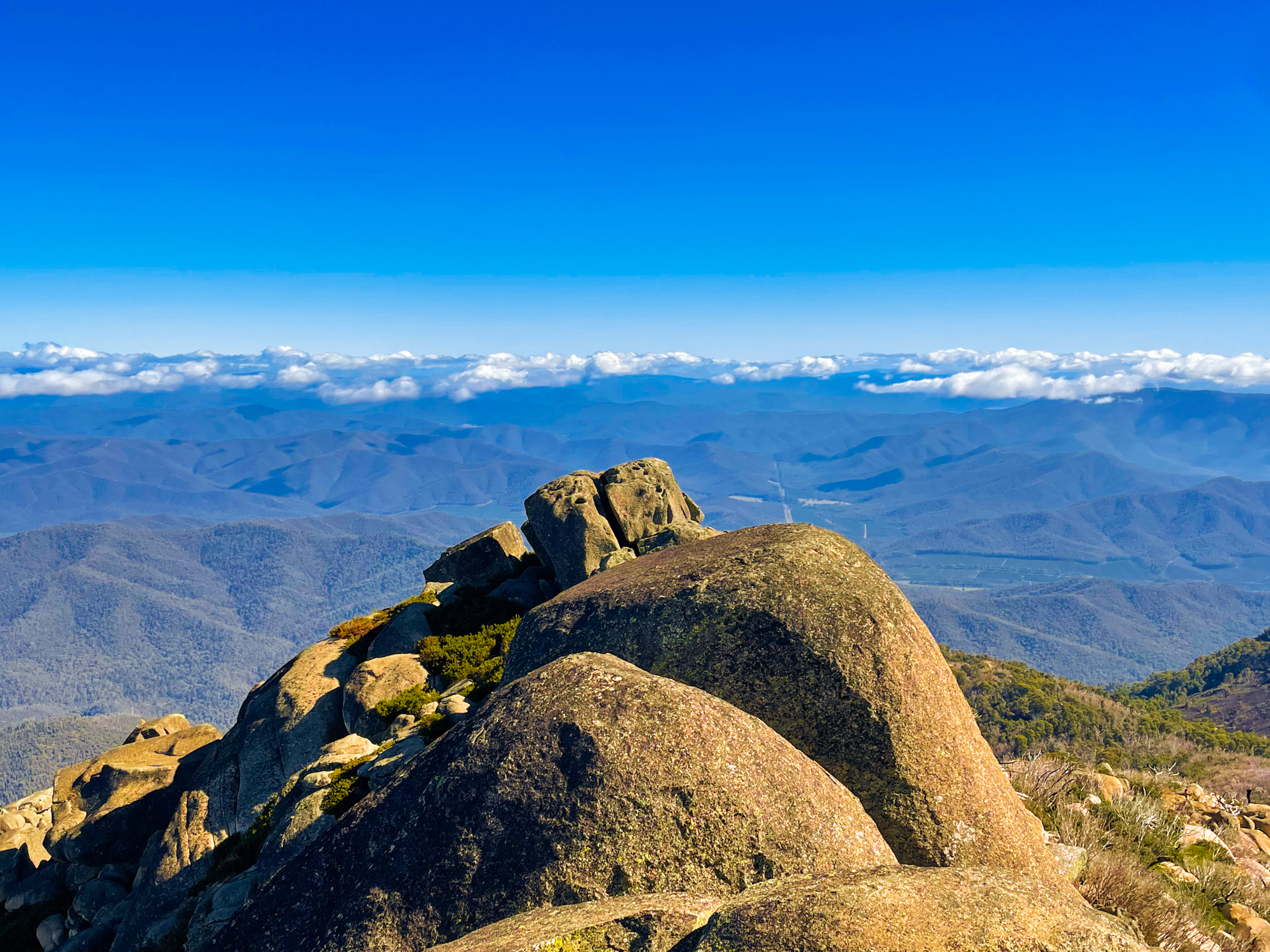 The Best Hostels in Australia
One of the most affordable ways to explore Australia is by staying in a hostel.
During my first visits to Australia, I was in my early twenties and living the backpacker dream; attempting to save as much money as possible. I was impressed by the quality of the hostels in Australia, as well as how many there were to choose from. This country is practically a mandatory stop on backpackers' round-the-world trips, so there's cheap accommodation aplenty in every tourist destination.
Here's some of my favourite spots in the country:
Overall, then, you can see that you can expect to spend around $60 a night for dorms in Australia, and around $160 a night for a private double room in a hostel. See what I mean about Australia being a little bit pricey?
Well, now it's time to move on to the cost of hotels in Australia. Because what if you're not a budget traveller and just want to stay in a lovely, well-reviewed hotel or guesthouse that's good value for money and has all the things you need from a place to lay your head? I've got you!
My 2023 Recommendations for Hotels in Australia
It's time to start looking at hotels.
In this section of my budget breakdowns, I always like to share my personal recommendations for accommodation within a country. That way, you get to browse through my favourite properties in order to make your trip planning easier, while also gaining an insight into how much you can expect to spend. And trust me: I spend hours researching each and every hotel that I stay in; I know which places offer the best value in Australia.
My biggest tip? When you head to Booking.com to find a hotel, ignore the default results that are shown whenever you search for properties in a destination. That initial list is simply a rundown of all of the hotels that pay Booking the highest commission[!], some of which have some pretty poor write-ups. Instead, click the "sort by" dropdown menu above the search results and choose to sort the properties by "Top Reviewed". That way, you'll be able to see which hotels are actually the best option for you.
All that to say, as I've been roaming around Australia, I've been making a note of the best accommodation in every city, putting in the hard work so you don't have to. Here's where I recommend staying (these are predominantly mid-range budget options, in excellent locations with the best reviews). Again, all prices are in AUD:
Sydney: Medusa Hotel ($230 per night) — Located in one of my favourite Sydney neighbourhoods — the eclectic Darlinghurst — Medusa hotel is close to so many of the best restaurants and cafes in the city's inner east. You're a 30 minutes walk from the CBD (and many of the tourist attractions) so you'll pay a little less for accommodation than you would if you were right in the heart of the city; an added bonus. On top of that, the property itself is super-quiet and peaceful, tastefully decorated, and with a lovely courtyard. I stay here every time I visit Sydney.
Melbourne: ZaGame's House ($260 a night) — Fun fact! When the pandemic struck, I was in Melbourne as the city went into lockdown. Without a home, I spent nine months living out of hotels and Airbnb apartments, trying so many different Melburnian neighbourhoods on for size. In other words, I know this city, and I know the best places to stay. I love ZaGame's House for its location — right in the heart of the incredible Carlton neighbourhood, where you'll find the Queen Vic Market (my favourite food market in the world!) and still be within walking distance of the main attractions in town. You've got beautifully designed rooms, amazing staff, a well-equipped gym, and one of the most comfortable beds ever. This is one of my favourite places in Melbourne.
Brisbane: The Inchcolm by Ovolo ($275 a night) — Take a look at the photos of the Inchcolm and tell me you don't want to immediately book a stay there! The decorations and artwork are gorgeous, and the rooms are clean, spacious, and so comfortable. For me, though, the main reason to stay at the Inchcolm is the phenomenal staff members! No matter whether you're looking for travel advice or a cocktail recommendation in the bar, they're only too happy to drop everything and help you out. Throw in free access to the Fitness First gym across the street and you've got yourself everything you need for your time in Brisbane!
Gold Coast: Meriton Suites Surfers Paradise ($235 a night) — To me, staying on the Gold Coast is synonymous with being in a high-rise hotel, gazing down on a stretch of pristine white sand that seems to go on forever. Well the Meriton Suites in Surfers Paradise offers exactly that and I couldn't stop swooning over its views. You're located just steps away from the beach, the rooms are clean and spacious, with fully-equipped kitchens, and you've got access to an indoor and outdoor pool, jacuzzi, sauna, gym… the list goes on. This place is an absolute gem!
Cairns: Travellers Oasis ($130 a night) — A cheaper option for Cairns, but when the accommodation is so great, staying here is a no-brainer. Travellers Oasis has the best outdoor area, with a jungle-esque garden area, access to a BBQ, and a refreshing swimming pool (100% needed in the sweltering humidity of Cairns!) Rooms are well-cleaned and comfortable, with air conditioning to help keep you cool. It offers up a relaxed vibe to travellers, thanks to the warm and welcoming owners. As an added bonus, it's only a five-minute walk from all of the best restaurants in town.
Perth: Alex Hotel ($230 a night) — There's no getting around it: Perth is one of the most expensive cities in Australia for tourists, but that doesn't mean there aren't bargains to be found. In particular, I'm a huge fan of Alex Hotel, in the city's CBD. Not only is it only a 15-minute walk from my favourite restaurant in the city (Ramen Keisuke Tonkotsu King: if you're a ramen fan, you have to go!), but the interior is beautifully decorated, the breakfasts are impressive, and the rooftop terrace offers up some great city views.
Hobart: The Lodge on Elizabeth Boutique Hotel ($196 a night) — The Lodge is a wonderful historic home (one of the oldest buildings in Hobart!) that's located just a 10-minute walk into the centre of the city. What I loved about it was how homely it feels. It's like coming back to a cosy home at the end of a long day of exploring — and there's no better feeling than that! You can expect free parking, tons of travel advice from the owners, delicious breakfasts, and even free glasses of port in the communal lounge. Enjoy!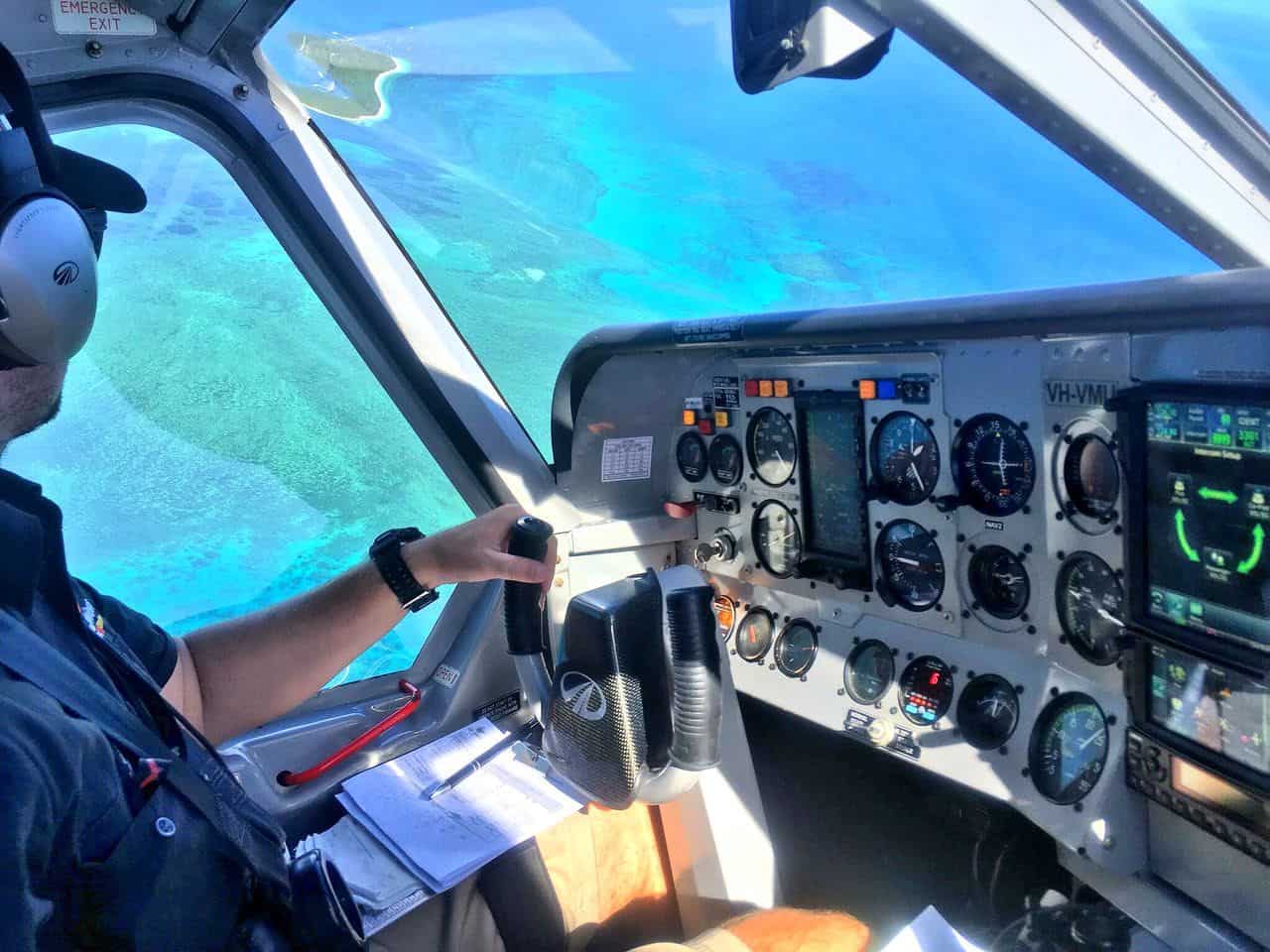 The Cost of Transportation in Australia
One thing to keep in mind is the sheer size of this country! It's around the same size as the continental U.S., so if you wouldn't expect to be able to see the entirety of the United States in two weeks, it's unrealistic to hope to do the same in Australia.
With the vast majority of Australia's attractions scattered along its coastline, driving distances can therefore be huge. My road trip from Brisbane to Melbourne involved driving well over 1,000 miles (1600 km), while Sydney and Perth are separated by a whopping 2,500 miles (4,000 km). To drive from Brisbane to Cairns, you'll spend 19 hours behind the wheel and still be in Queensland.
Because of this, it's often easier, definitely faster, and usually cheaper, to fly between Australian cities. Still, don't expect flights to always be speedy: it takes a whopping five hours to fly from Sydney to Perth!
If you're short on time, though, it's well worth taking a look at the offerings from the local airlines, as flights within Australia can sometimes even cost less than taking a bus. As an example, I paid just A$40 for a Jetstar flight from Cairns to Melbourne, skipping the 31 hour[!] drive time. You'll most likely be flying with Qantas, Jetstar, or Virgin Australia; Qantas has the nicest planes; Jetstar is usually cheapest. I recommend using the flight comparison tool, Skyscanner, to find the best deals.
One of my top tips for saving money in Australia is to check the prices of flights for smaller airports that are located on a city's outskirts. For example, Avalon Airport is just 15 miles from Melbourne's main airport of Tullamarine, but usually offers cheaper flights. It's nearly always less expensive to fly into the Gold Coast instead of Brisbane; two cities that are less than 50 miles apart.
One final thing: in 2023, the budget airline Bonza launched in Australia, offering very cheap flights for a limited number of destinations in the country (they have neither SA or WA flights nor Sydney yet). The catch? The only way to see their prices of flights is to download the "Fly Bonza" app. Yeah, it's kind of a pain in the ass. Still, if you're looking for a bargain, it might be worth the added annoyance for you to take a quick look; their prices are often half what the major carriers are charging. (Melbourne to Alice Springs is $169 direct, for example, in comparison to Jetstar/Virgin's $350 with a layover in Adelaide).
With all that being said, there's nothing quite like overlanding across Australia, and this country is well set-up for a road-trip. I've road-tripped four times throughout the country, from the Great Ocean Road to the entire East Coast.
If you're on a tight budget, the easiest way to see the country is to buy a campervan when you touch down in Australia — this is how backpackers have been exploring Australia for decades. Then, when you've finished your road trip, you simply sell your campervan to a brand new arrival in the country. It works out to be a lot cheaper than renting (as long as you don't total the car!) as you'll make most of your money back at the end of the trip. Some people even manage to sell their campervan for more than they paid for it, completely eliminating all transportation costs from their trip!
You can find campervans for sale on Gumtree and Facebook (try the groups Backpacker Campervans for Sale and Campervan Sales Australia). In general, there'll always be a cheap and cheerful option for 10,000 AUD (6,500 USD/EUR or £5,300) available. For something with lower mileage and a more comfortable set-up, you'll be looking at around 25,000 AUD, although obviously the sky's the limit! If you want a bougie, Instagrammable, #vanlife set-up, you'll be looking at as much as 70,000 AUD for your camper.
If buying isn't for you, then renting is still a great option, whether it's a campervan to road trip around the country, or settling on an economy car to save money. Personally, I've always nearly always rented a car while road-tripping Australia, so that I could stay in hotels along the way.
Regardless of which method best suits you, car rental prices can range from $50 a day for an economy car, all the way up to $150 — I always book through RentalCars.com when hiring a car. For campervans, it's best to go with Jucy or Travellers Autobarn — both companies have a range of vehicles, including brand new ones, that are competitively priced. You'll expect to pay between $120 and $230 a day, depending on how high-end the vehicle is.
Public buses are a great way to get around the country — in my option, the best way if you're on a tight budget — and they're seriously cheap if you're going to be traversing the entire country. Greyhound is your best bet here, as they cover most of Australia and at very reasonable rates. If you book far enough in advance, you can sometimes grab a ride for just $1!
Take a look at Greyhound's Whimit passes, too, if you plan on travelling predominantly by bus. These are easily the cheapest way to travel across Australia. The Whimit passes give you unlimited travel across Australia; you can undertake any bus route of any length at any time over any travel period. Prices are as follows:
| Length of travel | Price |
| --- | --- |
| 15 days | $369 |
| 30 days | $465 |
| 60 days | $529 |
| 90 days | $665 |
| 120 days | $789 |
$665 for 90 days of travel works out to just $7.39 per day, which is so much cheaper than renting your own car and paying for petrol!
I'll briefly mention interstate trains here, as there are a few of them in Australia, but they make for a pretty expensive option. It's usually way cheaper to take the bus or fly between stops than to take the train. For example, the famous Ghan train, which runs between Adelaide and Darwin, takes you across the heart of Australia over three days, living in luxury and gazing out at that iconic Outback scenery. This isn't a trip for the budget travellers, however: a three-day trip on the Ghan comes in at a whopping $3000. Per person. Yikes!
I do want to give a specific shout-out to the cost of trains within the state of Victoria, however! They're incredibly affordable here. In fact, you'll never pay more than $9.20 for any train ride, even if its a multi-hour journey, taking you from one side of the state to the other! It makes day-tripping cheap and feasible for those of you who don't want to drive.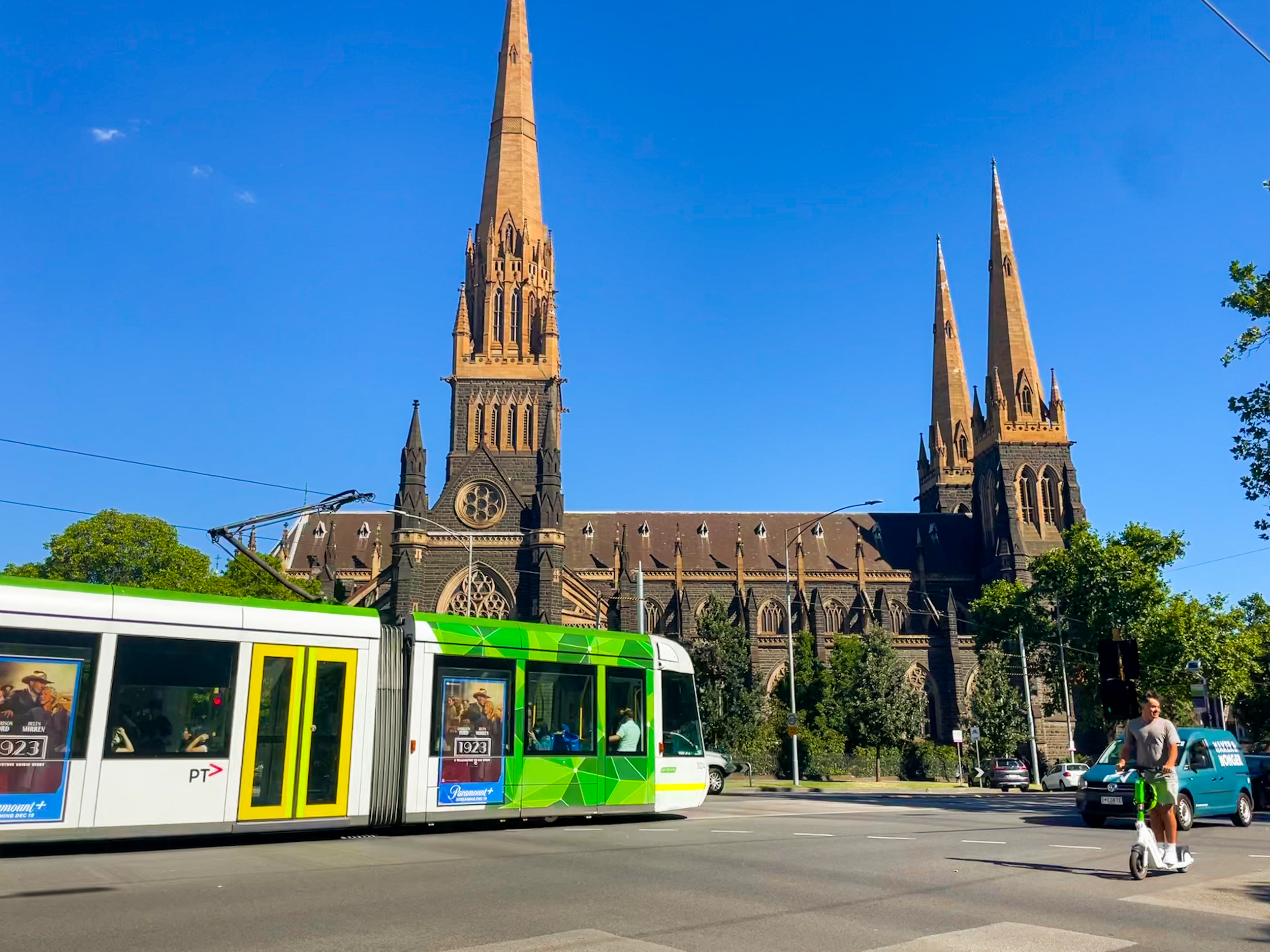 Within the cities themselves, you'll find that public transport is reasonably priced. Unsurprisingly, Sydney and Melbourne have the best public transport accessibility in Australia, followed by Perth and Brisbane. 
Buses, trains, and ferries operate in the vast majority of Australian cities, and you've also got trams in Melbourne and light railways in Sydney, Adelaide, Canberra, and the Gold Coast. There's even a metro system in Sydney and Adelaide! We do also have Uber here in Australia, which makes getting around a breeze. I generally pay around $50 for a 30 minute drive.
Needless to say, there's lots of ways to get around if you won't have a car. To give some examples of prices:
In Sydney, you'll pay (depending on time of day and distance travelled) $4-6 for a bus, $2-11 for a train, $7-10 for a ferry, or $4-5 for a light-rail journey.
In Melbourne, public transport fares start at $3.30, and there's a $10 cap on daily public transport fares, so you'll never pay more than that per day, no matter how many trains, trams, or buses you take. There's also a free tram zone in the heart of the city, where you won't pay anything at all!
In Brisbane and the Gold Coast, transportation fares range between $3 and $22, based on distance, although you're unlikely to pay as much as $22, as that's the cost of travelling 170 km to Gympie (something a tourist is unlikely to do!).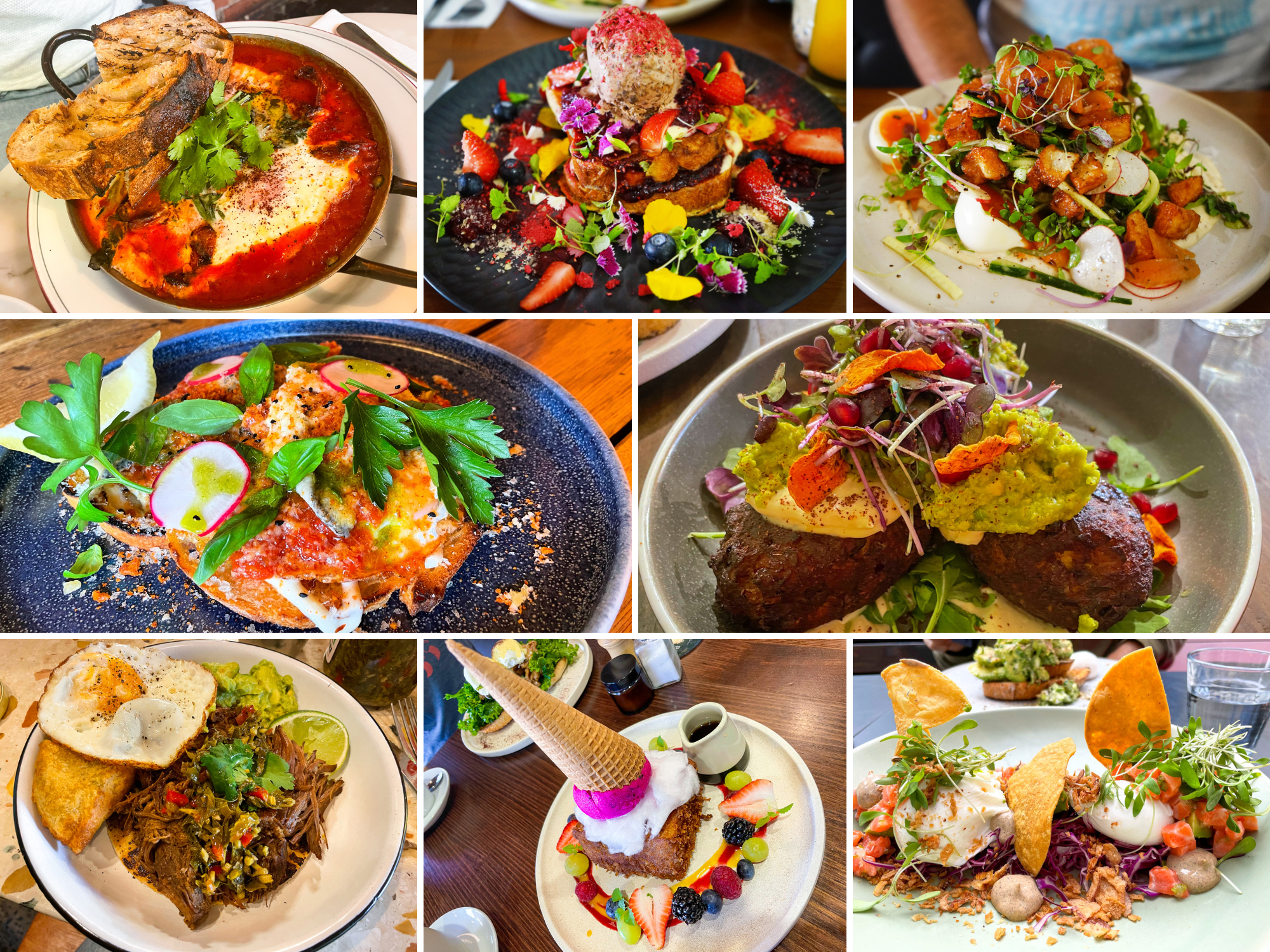 The Cost of Food in Australia
When you ask me about the food in Australia, there's one thing that comes to mind: brunch.
Australian breakfasts are the absolute best in the entire world, with Melbourne offering up the tastiest versions. From Vegemite on toast to avocado on toast (called smashed avo), Australia is all about bringing new breakfast dishes to the world. But the brunches are on a whole different level, with a multitude of elaborate ingredients and flavours. If I was only able to eat out for one mealtime in Australia? It would definitely be for breakfast.
Like absolutely everything in Australia, food is relatively expensive — particularly eating out in restaurants. I can easily spend $20-30 on every single meal, so if you're hitting up cafes and restaurants for all three meals, you can easily find yourself spending $100 a day just on food. The food is fantastic, though, so if you have the cash, it's absolutely worth digging into Australia's food scene.
"Throw a shrimp on the barbie!" This iconic line is what most visitors to Australia think of when it comes to food, but fun fact: I've never once seen — let alone eaten! — a shrimp on the barbecue! Still, BBQing is a huge deal in Australia, and it's a great way to keep your costs down. Once of my favourite things about Australia is that many of the parks are home to free public barbecues! It makes for such a cheap meal: hit up the local supermarket for some meat, then head to the park to cook for yourself. You'll nab yourself a meal for less than $10 and have a cultural experience while you're at it!
Kangaroo? Absolutely! You can buy kangaroo meat from supermarkets (I like kangaroo sausages) and order kangaroo from many restaurants. It's not a particularly exciting meat to eat, as it just tastes like a cross between beef and venison, but hey, if you eat meat and want to try something new, it's definitely worth a sample. While you're trying new meats, I recommend hitting up a fish and chip shop while you're travelling Australia's coastline: while you're there, make sure to order flake: it's shark!
While eating out in Australia can be expensive, it's not too pricey to buy from supermarkets. If you're backpacking or looking to save money, then, aim to have your breakfasts and lunches from the supermarkets: you'll pay $1 for a 500g of pasta and $2 for some pasta sauce, for example, or $1 for a loaf of bread and $1 for some butter. Not very exciting or nutritious, no, but if you're prioritising seeing as much as possible, you can see how it's easy to keep costs low.
Australia is a drinking society, offering up booze from the infamous goon (boxed wine that's $10 for 5 litres) to a high-end wine from the Adelaide wine region (easily $50). A beer in a restaurant can cost around $8, and a cocktail in a fancy bar can easily come in at $18. When it comes to alcoholic options, coffee comes in at $3-4, and even a can of soda works out to be $3!
The Cost of Activities and Entrance Fees in Australia
When it comes to travel in Australia, there are so many famous activities and attractions to add to your itinerary. The only downside of this, of course, is that — yet again! — they come at a price.
The greatest attraction in Australia is the magnificent Uluru: that gigantic red rock in the centre of the country. I highly recommend checking it out while you're in Oz, but it's important to keep in mind that its location can make for a lengthy and expensive trip. The first expense is getting there: if you have your own wheels, it's well worth making the drive through the Outback, but if that sounds like an intimidating journey, you'll be flying into Alice Springs instead. Flights are typically between $300 and $400 for a one-way ticket; $500 to $800 for a return ticket. On top of that, you've got the entrance fee ($38 for three days), the cost of a tour (around $300 for day trip), and any special experiences ($200 for a 25-minute helicopter ride; $180 for a base walk, full day in the park, and sunset BBQ).
Speaking of expensive experiences, I absolutely loved the time I spent out on the Great Barrier Reef. It was incredible! But the main thing to know is that if you want to see healthy, live coral, you need to jump on a liveaboard, which means you need to spend at least one night out on the water. This additional time allows you to travel away from the day-trippers, who spend their days observing dead, bleached coral. It is pricey, but this was one of the best experiences I've had in Australia (and I went in with low expectations!). We went with Reef Encounter (the best company in Cairns) and paid $1,600 for two nights on board. It was truly, truly incredible and I can't recommend it highly enough.
I also took a scenic flight over the Great Barrier Reef with GLS Aviation and paid $300 for two people to take a 40-minute flight. I wrote about this experience in-depth on my site — it was amazing! And so valuable to be able to see the reef from above. It really helped to put its size into perspective for me.
And finally, don't forget the entrance fee to Australia itself! Fun fact: I've managed to forget to apply for a visa for Australia twice over the past decade, and both times, it's caused me an inordinate amount of stress and panic. Yes, as soon as you book your flights to Australia, you're going to want to apply for an ETA (Electronic Travel Authority) in order to enter the country. Don't forget! I use iVisa for my ETAs for Australia and pay $20 each time.
Don't You Dare Forget About Travel Insurance!
Travel insurance: If you've read any other posts on Never Ending Footsteps, you'll know that I'm a great believer in travelling with travel insurance. I've seen far too many Go Fund Me campaigns from destitute backpackers that are unexpectedly stranded in a foreign country after a scooter accident/being attacked/breaking a leg with no way of getting home or paying for their healthcare. In short, if you can't afford travel insurance, you can't afford to travel. These costs can quickly land you with a six-figure bill to pay at the end of it.
Travel insurance will cover you if your flight is cancelled and you need to book a new one, if your luggage gets lost and you need to replace your belongings, if you suddenly get struck down by appendicitis and have to be hospitalised, or discover a family member has died and you need to get home immediately. If you fall seriously ill, your insurance will cover the costs to fly you home to receive medical treatment.
I use SafetyWing as my travel insurance provider, and recommend them for trips to Australia. Firstly, they're one of the few companies out there who will actually cover you if you contract COVID-19. On top of that, they provide worldwide coverage, don't require you to have a return ticket, and even allow you to buy coverage after you've left home. If you're on a long-term trip, you can pay monthly instead of up-front, and can cancel at any time. Finally, they're way cheaper than the competition, and have a clear, easy-to-understand pricing structure, which is always appreciated.
With SafetyWing, you'll pay $1.50 a day for travel insurance.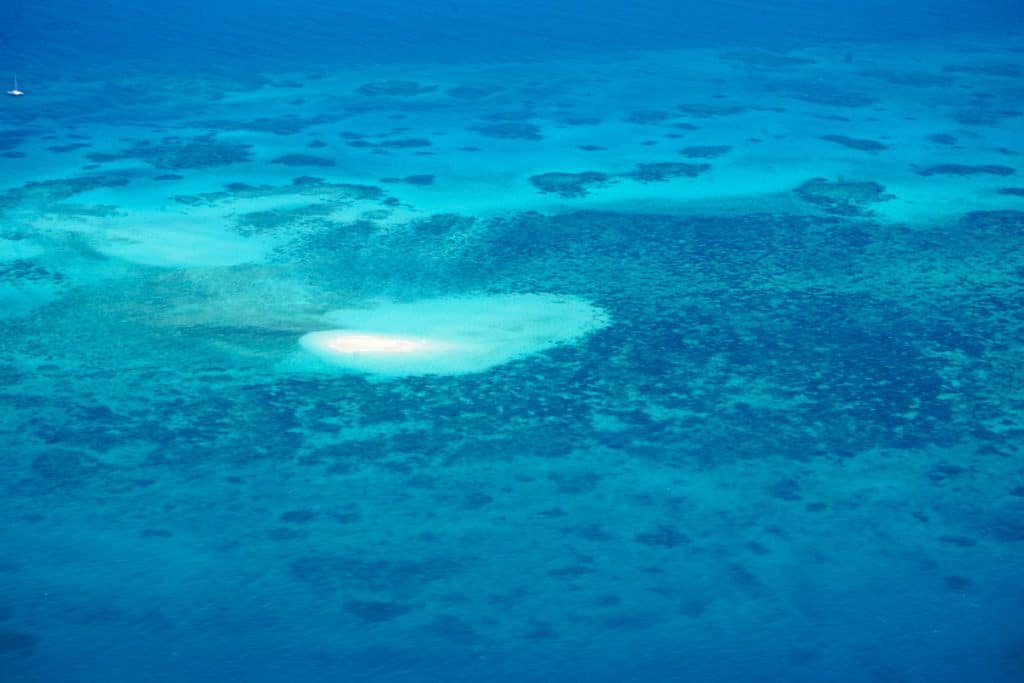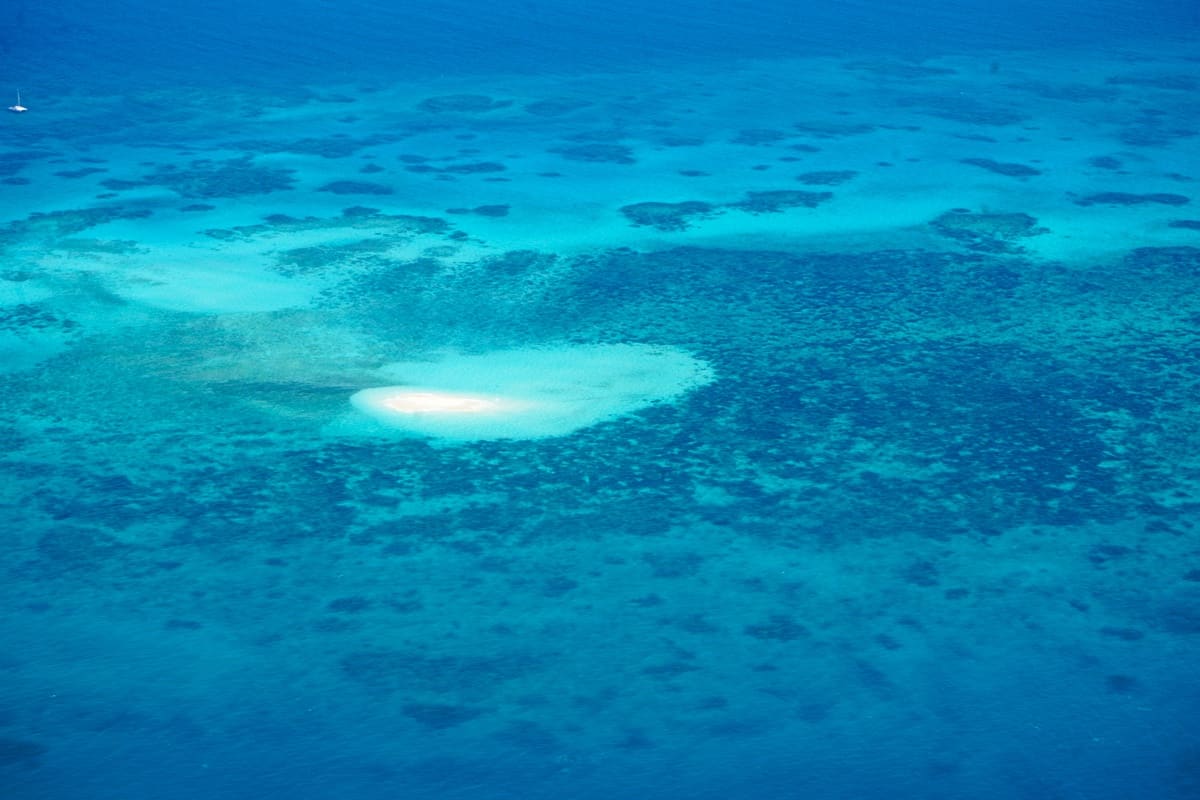 How Much Does it Cost to Travel in Australia?
With all of that being said, it's time to tally up all of my travel expenses in Australia, in order to give you an idea of how much you can expect to spend while travelling in this wonderful country:
The cost of travel in Australia for backpackers
Accommodation: A$30 per day
Transportation: A$20 per day
Food: A$25 per day
Activities: A$10 per day
Total cost of travel: $A85 per day (58 USD per day)
The cost of travel in Australia for couples on a mid-range budget
Accommodation: A$50 per day
Transportation: A$30 per day
Food: A$40 per day
Activities: A$12 per day

Total amount spent per day: A$132 per day
ARE YOU PLANNING A TRIP TO AUSTRALIA? HAVE ANY QUESTIONS? LET ME KNOW IN THE COMMENTS BELOW!
Related Articles on Australia

🇦🇺 30 Incredible Things to Do in Melbourne, Australia
🐠 Nerves and Nausea Over the Great Barrier Reef
🥑 Fitzroy is Home to the Best Brunches Ever
🦘 Tasmania Is Incredible And You Should Go There Now