I used to hate talking about money — in fact, I despised it.
Over the past year I've received on average 3-5 emails a day asking how to make money online, how I fund my travels and how much exactly I make. These emails — the ones about precisely how much I make — used to make me extremely uncomfortable.
Why are people so nosey? Would they just walk up to random people they'd never met on the street and ask them how much money they make in their jobs? Why do they think this is okay?!
Not talking about money is something that was deeply ingrained in me by my dad, who works as a bank manager. With well-known celebrities as his customers, I'd beg and plead to know how much money they made — only to receive a strict lecture about the importance of confidentiality. After many years of being told how wrong it was to ask about how much money someone makes, I found myself applying this to my own life and becoming fiercely protective of my finances.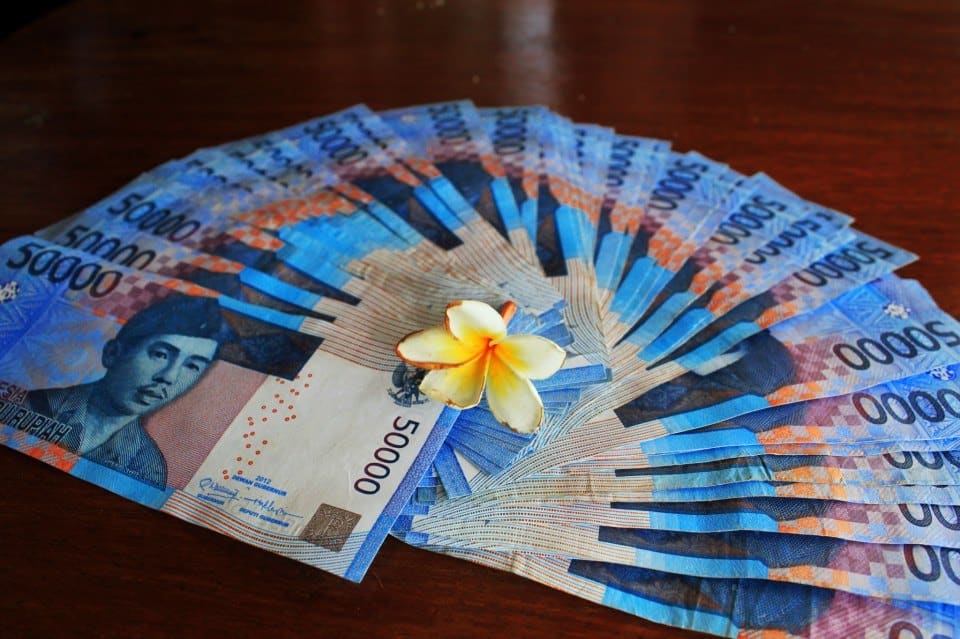 Now, though, I get it.
I totally get it.
When I first set out to travel, I announced that I was going to be taking a one year trip around the world. I worked my ass off at multiple part-time jobs for five years, saving $24,000 in the process, and left England on a one-way ticket. 

My first year of travel came and went, and as my plans changed and extended I found myself no longer on a round-the-world trip. I arrived in Thailand after four months of travel, planned to stay for a month and left after six. I cancelled my working holiday plans for Australia because I wanted to stay in Southeast Asia long-term.
I've now been travelling for two and a half years and I'm fairly certain I've spent a lot more than I first left with.
So how am I still doing this?
I understand why people have questions about how I'm still travelling. I know from the amount of emails I receive that there are plenty of people who want to do exactly what I'm doing and have no idea where to even start. I want to help these people and in doing so, I've become much more comfortable about discussing money.
Here, then, is how I fund my travels.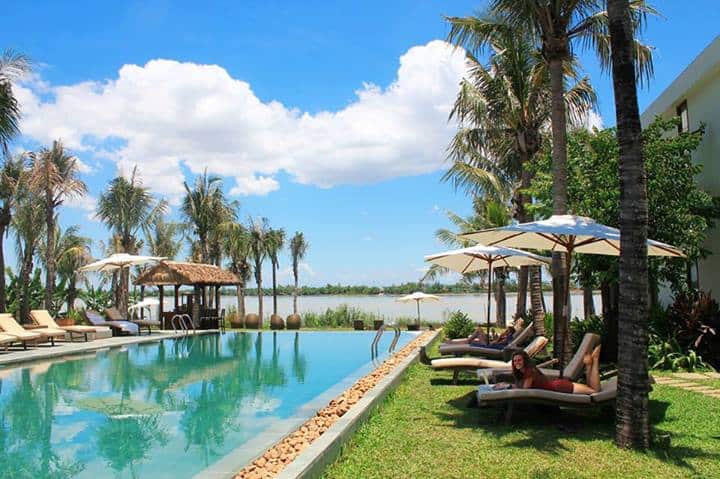 [title size="2″]
Advertising
[/title]
One of the first things you're told when researching how to making money online is to diversify. When I first started travelling I'd read hundreds of articles on this very topic and promptly decided to ignore all of them and throw my eggs in one very flimsy, shady, unsustainable basket.
I filled Never Ending Footsteps with ads in every post, excited that I was making the easiest money of my life. A few hundred dollars to copy and paste a link or banner into an article I was already writing? Yes please!
I did this for around a year until I realised that this was a horrible way to run a business — if you can even call it that, which I don't think you can. I was most likely annoying my readers with the amount of ads that were showing up in posts. I was spending the majority of my days trying to find advertisers, chasing up ones that hadn't paid and negotiating soul-destroying terms — all while praying I wouldn't be penalised by Google and lose my entire income overnight. That's not how I want to spend my time, nor how I want to finance my travels.
2013 was therefore the year where I went in search of new opportunities. 
I still make a small amount each month through advertising but I try to keep it as unobtrusive as possible. I'm working on eliminating it entirely within the next few months because the risk just isn't worth the payoff to me.
[title size="2″]
Freelance Writing
[/title]
The logical next step was for me to focus on my writing. I briefly considered utilising my background in Physics but couldn't come up with a way to do so. By this point, I'd been travelling for 18 months and had sadly forgotten nearly everything of what I once knew about the subject. The time and effort involved in re-learning my degree in order to write about a topic I'm no longer passionate about wasn't appealing.
I began seeking freelance writing opportunities, spending hours a day browsing jobs boards and Craigslist, while poring over technical books on grammar. After six months of working hard and writing for peanuts, the unexpected happened. Suddenly, I was being contacted by people who wanted to commission me to write an article for them.
By unintentionally using Never Ending Footsteps as a portfolio for my writing, I was finally finding success. In fact, with the exception of my About.com gig, all of my current, regular freelancing jobs have grown from people discovering my site and getting in touch with me.
[title size="2″]
Freelance Editing
[/title]
I currently work as Managing Travel Editor for Blogosphere Magazine, which involves me sourcing travel bloggers to feature in each issue, editing their posts, finding photos and pulling everything together, usually at the last minute, in order to create a kick-ass, inspirational travel section.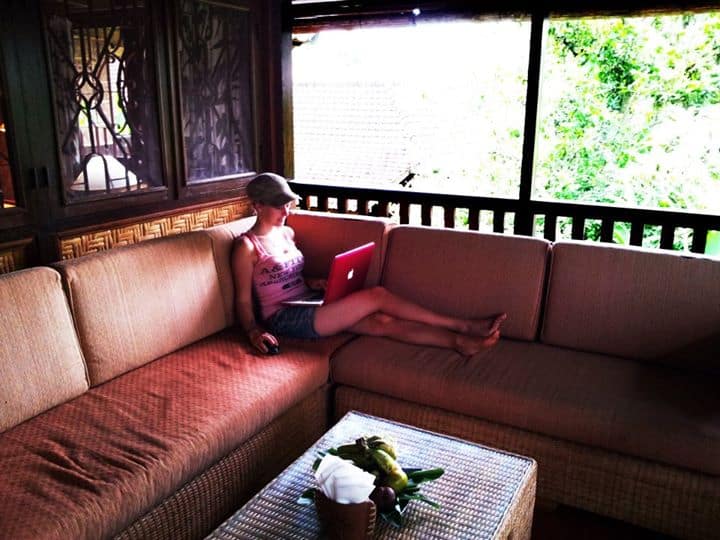 [title size="2″]
Affiliate Sales
[/title]
Here is a link to Amazon. If you click that link and then go on to buy something, I make a small percentage from that sale. I hadn't had too much success with this until I wrote my packing list article last year. I now receive quite a lot of traffic from Youtube and Google to this post from people who are looking to purchase items, hopefully using my affiliate links!
[title size="2″]
Travel Planning
[/title]
I occasionally offer a travel planning service to my readers, although this isn't something I publicise on the site. If someone gets in touch and wants help planning a six month trip and has approximately 500 questions about where to go, what to do, how to get there and what to take, I'll offer to either send them a quick summary of my thoughts or help them plan their entire trip for a small fee. I haven't done much of this but as somebody who is obsessed with planning, it's something I genuinely enjoy doing.
[title size="2″]
Photography
[/title]
It's rare that this happens, but I have been contacted sporadically by travel magazines who want to license one of my photos for an issue.
[title size="2″]
Plans for 2014
[/title]
Much of 2014 will be spent focusing on writing books.
My baby, How Not to Travel the World, will finally be released within the next few months. With all of the content now written, I'll be editing like a madwoman for the next few months and finally releasing it into the world. I'm terrified.
In addition, I'm going to be looking at improving and building up my anxiety niche site while writing a book to accompany it. Both the site and book will be focused around conquering anxiety without the use of therapy or medication. I'm hoping to write a series of guides that will tell my story and share how I managed to defeat anxiety and live the life I do today.
Furthermore, I'm also going to try my hand at writing fiction stories and selling them on Amazon to see if that gets any traction. You'll know from my blog posts that I'm all about writing dramatic stories!
[title size="2″]
My Newsletter
[/title]
Exciting news time!
I'm going to be sending out my first newsletter at the end of the month, in which I'll write about my digital nomad lifestyle in more detail. I'll be sharing income reports so that you can see how much I make each month. I'll be writing about the highs and lows of the freelance life (this month will be full of SO MANY LOWS as I've just lost $1000 due to multiple fallen-through freelance gigs), and sharing my favourite office view of the month.
If this sounds like something you'd like to receive you can either sign up through the link in the sidebar or by clicking this link.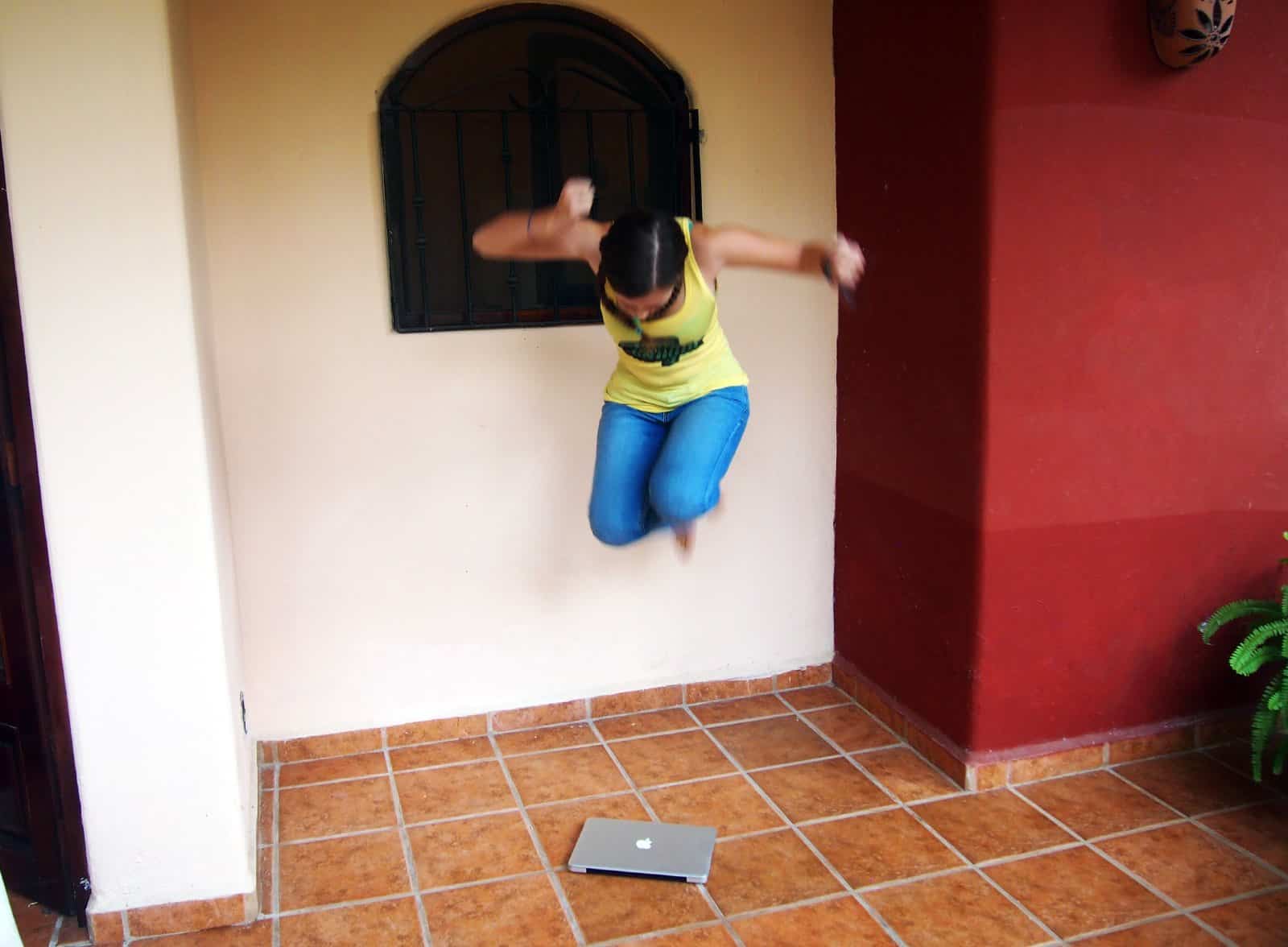 [title size="2″]
Final Thoughts
[/title]
Doing what I do is tough, but possible — I tell everyone that who messages me about making money. I sometimes pull 90 hour weeks and a good week for me is working for 50 or 60.
My day usually consists of waking up, checking emails and replying to anything important and then leaving the house to grab a quick breakfast. I'll return, sit in front of my laptop and not turn it off until I go to sleep. Sometimes I'll work through lunch because I get so wrapped up in what I'm doing.
A few months ago, I decided to make a change and give myself Sundays off. However, I rarely stick to this because I always feel like I need MORE TIME. I mean, sure, I do go exploring and I do get to see the places I travel through — this has been made easier as I've been slowing down my travels — but I definitely spend far too much time in front of a laptop.
For me, it's been worth it. I'm getting to see the world and see the places I'd spent years dreaming of. Spending hours in front of a laptop each day is what makes this possible, and while I'd love to spend half as much time working for twice the money, I'm achieving what I always wanted.