My sole reason for returning to Chiang Mai was so that I could finally witness the Yi Peng lantern festival in person.
Narrowly missing it by about a week last year and subsequently having to look at my friends' amazing photos for the next week had Dave and I jealously vowing that we would be back in Chiang Mai to see it in 2012.
Yi Peng is a traditional Northern Thailand festival, which takes place around the same time as Loy Krathong and is an event for making merit, meditating and releasing floating paper lanterns, symbolic of letting go of worries and making wishes for the future.
The biggest and best of these events takes place at Mae Jo University, 20 kilometres north of Chiang Mai. To keep too many tourists from attending they don't announce the actual date of the release until a month or so beforehand, meaning that Dave and I had to keep our travel plans very loose over the last few months! Despite a lot of stress and confusion, and me being convinced that my curse in Cambodia would lead to us missing it, we made it!
And I am very pleased to say that it didn't disappoint.
We arrived early. After wandering around and wondering why so many areas were cordoned off, our group found a patch of grass in what I was informed was a good position and spent the next few hours hiding under umbrellas, buying our lanterns and eating food. It was a long, hot wait, but one that was definitely worth it.
And so began the ceremony. Beginning with an hour long meditation and prayer, we unfortunately couldn't hear or see much of this at all due to tour groups loudly chattering and fireworks exploding in the distance.
Suddenly, a buzz of activity formed as people jumped to their feet, lighting candles and reaching for their lanterns.
Finally, the time had come.
The lanterns laid out and ready on the grass.
The candle we used to light our lanterns. 
Lighting our lanterns! 
Getting ready…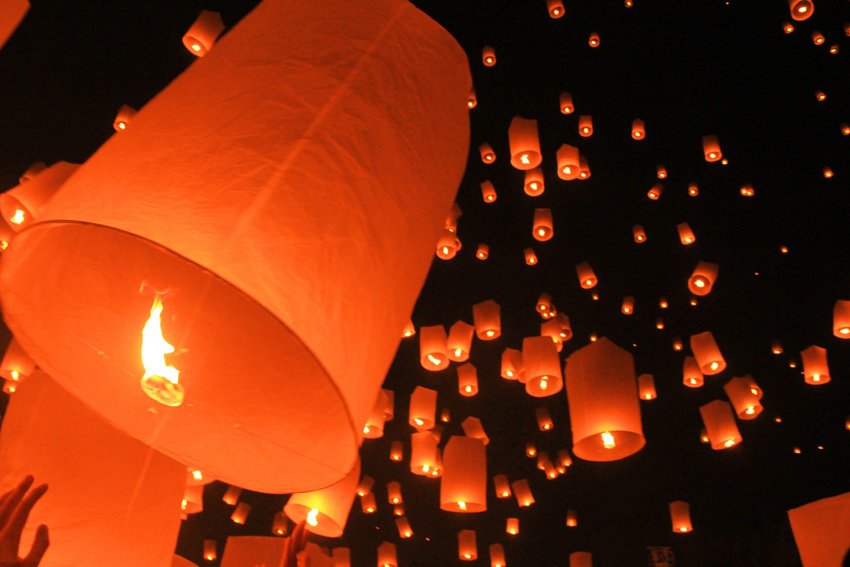 …And release!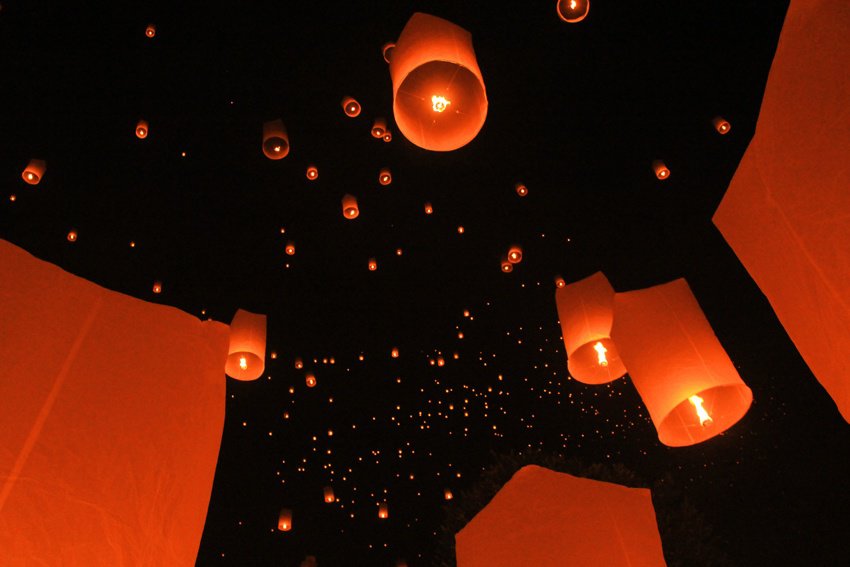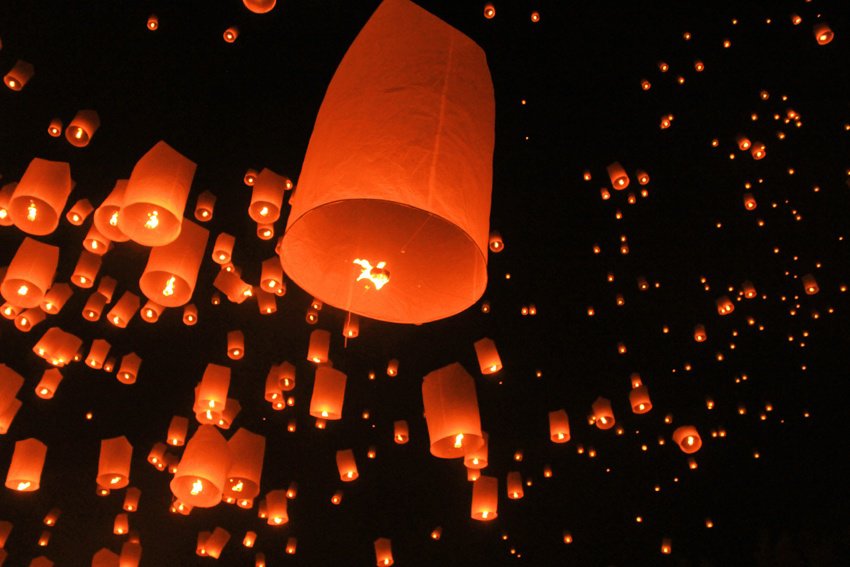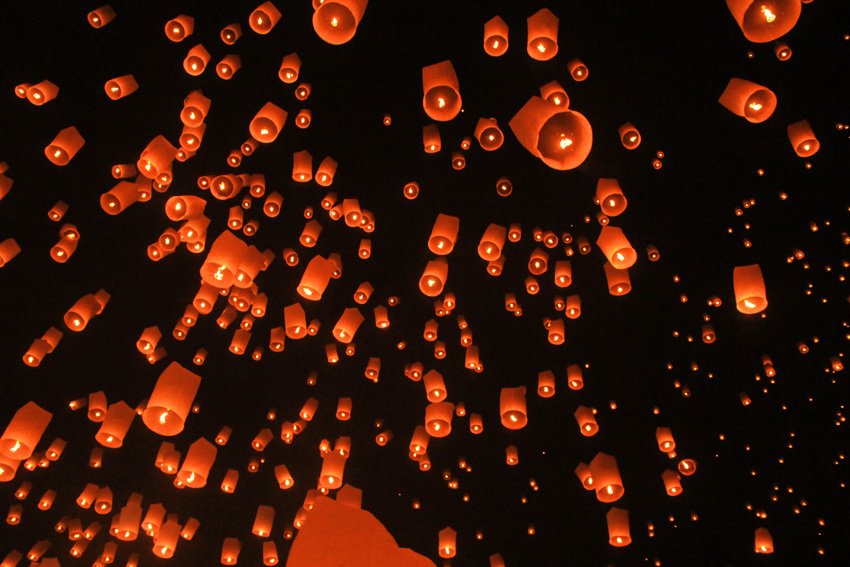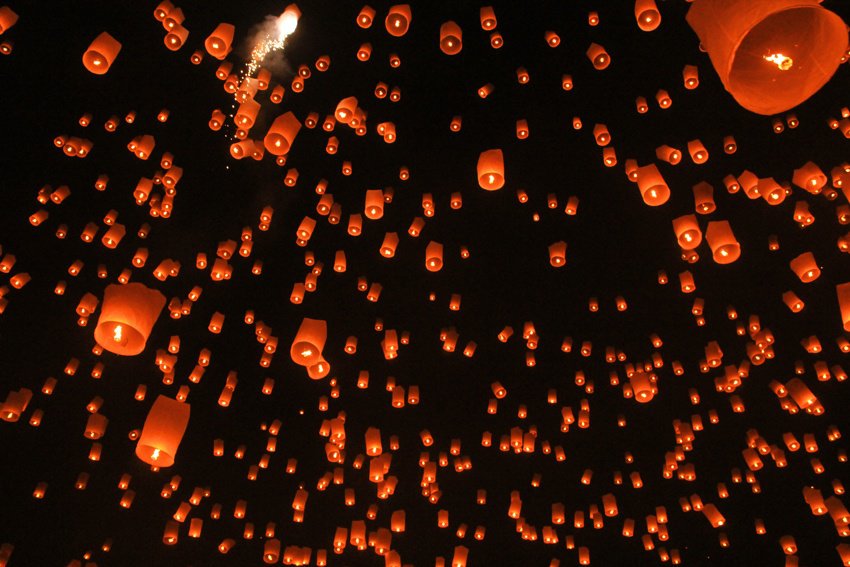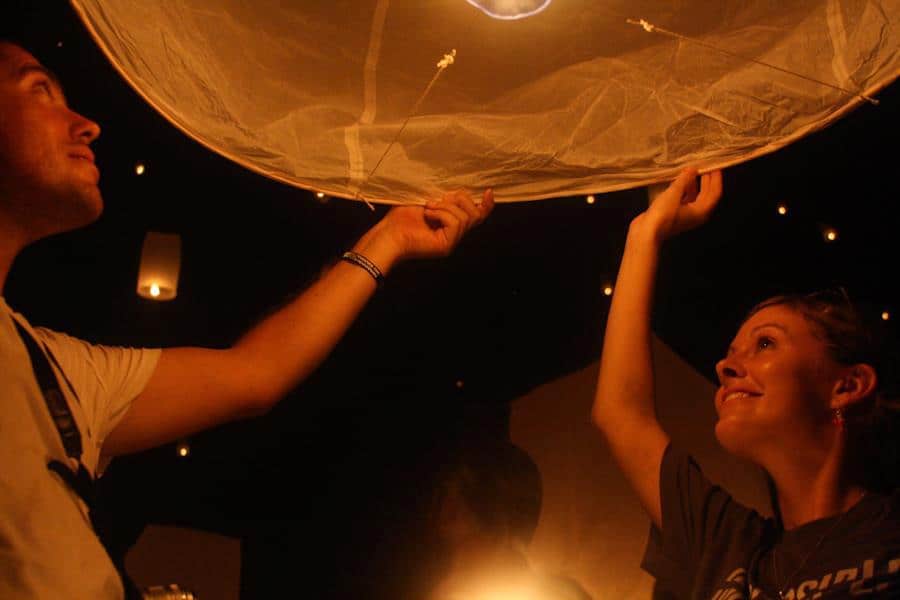 Our good friend Shawna took this photo of Dave and I making a wish and releasing our lantern. I love how captivated we look in this shot!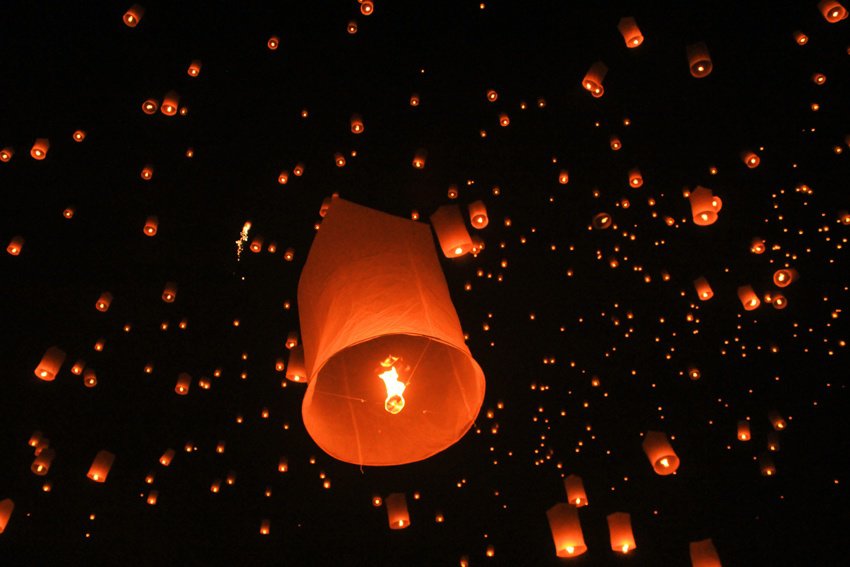 Watching our lantern float up to join the others…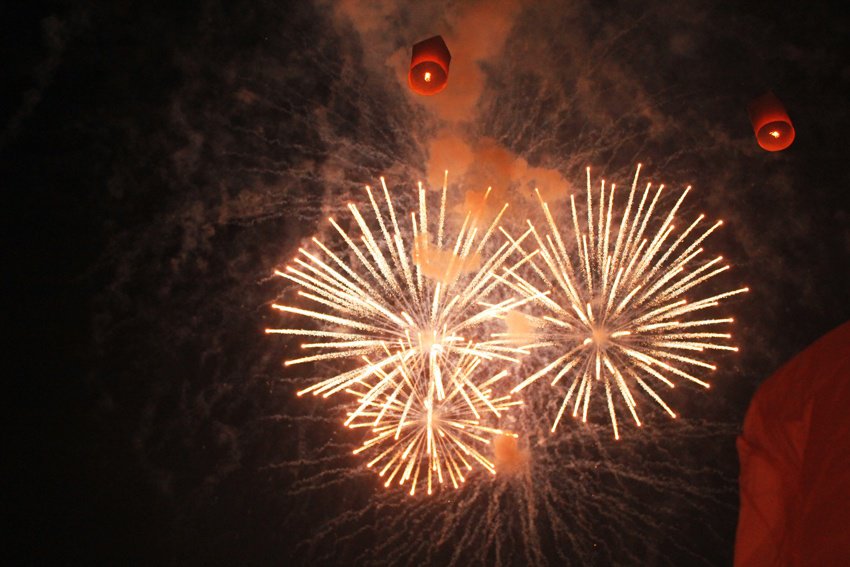 And then the evening was finished off with a surprise firework display! 
Yi Peng was so incredibly beautiful and one of the most amazing things I've ever witnessed. It was 100% worth coming all the way back to Chiang Mai for and I have a feeling that this won't be the last time I'll be here for it…