As the saying goes, Paris is always a good idea, and this couldn't be truer, regardless of your budget.
Paris is a city that lives up to the hype, giving visitors passionate adventure with a dash of classic elegance and a smidge (ok, more than a smidge!) of historical prestige. It's a place that has most wishing they could stay forever but if you know where to go and what to do, you can leave one of the most iconic cities in the world with a sense of triumph. And then, of course, it'll be time to begin planning your next trip back.
As you put together your itinerary, be sure to allocate time to aimless wandering. The cafes and boutiques that line practically every street make getting lost fun, and — if I'm being honest — pretty easy. But don't fret — you're usually one turn away from a bus stop or metro station.
I've visited Paris a handful of times in my life and getting lost, or rather, stumbling upon something I hadn't planned for, was always the highlight of my trip. There is so much to see in this beautiful French city and part of its charm is its surprises.
With that said, there is also a lengthy list of things to see, do and eat while you're on your Parisian escape (I managed to put together a 6,000 word guide to the best things to do in Paris!). The Eiffel Tower and the Louvre are two of the most iconic attractions, but there's so much more to see. The Notre Dame Cathedral, Sainte Chapelle, and the Conciergerie are stunning, historical, and close in proximity to each other, making it easy to stroll from one to the next.
Eating in Paris is an activity in itself. Parisian fare coupled with impeccable views are a trendy must-do while you're in town. Rooftop bars like Terass en Haute and 43 Up on the Roof are an amazing excuse to sip above the city life.
I've been recording every single cent I spend in the countries and cities I travel through because I want to give my readers a realistic and accurate look at how much you can expect to spend in each country you visit.
Today, it's Paris' turn.
So, let's get started! Here's how much it costs to travel in Paris: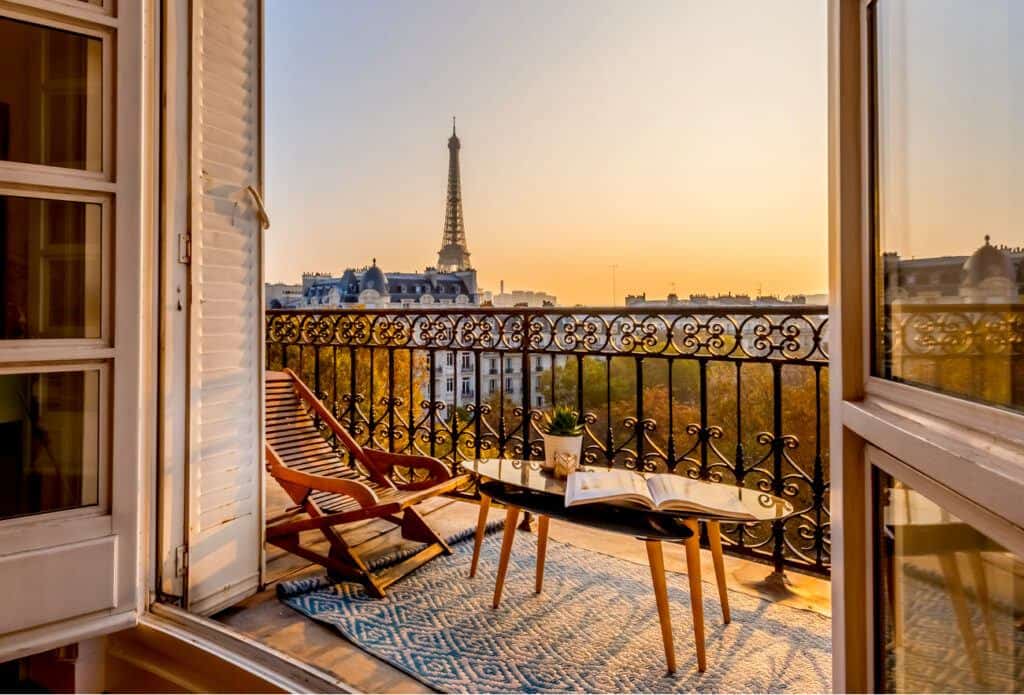 How to Save Money on the Cost of Accommodation in Paris
As always with travel, it's possible to cut your accommodation costs down to zero if you have the time and patience to seek out an offer.
Couchsurfing exists in France — and, of course, Paris — and allows you to stay with a local for free, sleeping on their sofa and enjoying a local's insight into life in their country. It's not the most comfortable of living situations, but if your budget is tight, it's worth sending out a few requests to hosts to see if anything comes of it. You can search for potential hosts on the Couchsurfing site.
Housesitting is another option. This is where you'll take care of somebody's house for free while they're away, and usually look after their pets, too. It's best for long-term travellers or retirees as you can't pick and choose dates and destinations, so you need to have a lot of flexibility as to where you go and at what time of year. If you do have that freedom, it's a wonderful way to cut down your travel expenses, soak up some home comforts, and live like a local for a while. Trusted Housesitters is one of the best sites for getting started with housesitting.
I'm suspecting, though, that for most of you, you're not interested in the free accommodation and just want somewhere clean, safe, and affordable to rest your head each night. If that's the case, there are several options available for you.
The first of these are hostels. In Paris, you'll come across hostels all over the country, finding them on tiny islands, in large cities, and even in the national parks. They're one of your best options for saving money.
Hostels in Paris are on a par with the rest of major cities in Western Europe, and you can expect to spend around €25 a night for a dorm bed for a well-reviewed hostel in Paris, with the price increasing to slightly about €35 a night for the absolute best of the best.
When it comes to private rooms in hostels, you can expect to spend around €50 a night for a clean, basic room in a good location, so if you're travelling with friends or with your partner, you may find it cheaper to grab some privacy over settling for two beds in a dorm room. €100 a night will get you an exceptionally well-reviewed private room in a hostel or hotel.
If you're an older traveller and put off by the thought of nights spent in hostels, you shouldn't be! Private rooms are usually very quiet and clean, and most hostels are modern, safe, and centrally located. They tend to have a little more personality than generic hotels, and the staff are fantastic at offering kickass travel advice. As long as you check the reviews of any hostel before booking it to make sure nobody refers to it as a party hostel, you're all good to make a booking there.
I use HostelWorld to find the cheapest hostels, as they tend to have the greatest number of listings at the lowest prices.
And, of course, there are always hotels, which will usually start at around €50-€150 a night for a decent, clean, mid-range property in a central location. I always use Booking, as they have the most accommodation options for the cheapest prices.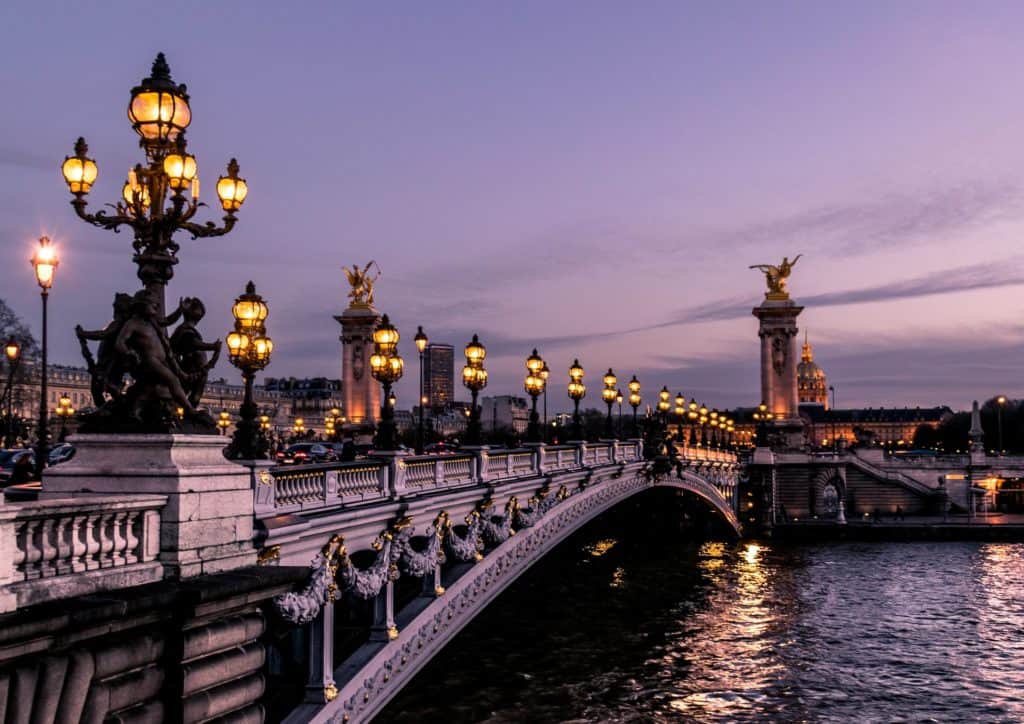 The Cost of Accommodation in Paris
Hôtel des Arts Montmartre ($125 a night): This boutique hotel is bright, clean and reasonably priced. But perhaps its most notable feature is the chunky spiral staircase that leads to the slightly funky and totally modern rooms. If you're lucky, you might get to share your space with views of Paris rooftops or Montmartre from your suite. The hotel holds prime real estate in Montmartre, an authentic village in the middle of Paris, which most agree is the best area in the city. Moulin Rouge and Place du Tertre are a measly five-minute walk away. If you're wanting to venture outside the hotel's circumference, the 24-hour concierge is overly helpful in making your stay topnotch.
La Matissia– ($219 a night): With a bit of Parisian glam and prime real estate, La Matissia sparkles in this city. With a full kitchen, spacious living areas and brightly lit rooms, the apartment style suites allow guests to pretend to be Paris residents during their stay. The location is perfect allowing access to the city without the noise. Its proximity to many attractions such as La Cigale Concert Hall and Pompidou Centre encourages guests to save on transportation by walking. For those wanting a bit extra, the communal terrace is gorgeous while complimentary water, tea, coffee and snacks are scrumptious.
Monsieur George Hotel & Spa- Champs- Elysees– ($390 a night): The dark sophistication makes it easy to fall in love with the romance floating about the hotel. The boutique hotel's mysterious vibe is perfect and hard to ignore with the dramatic deep colors, glass roofs, a hidden room in the garden shelter and timeless décor leading guests through the residence. This unique and fascinating gem stays intimate with only 46 rooms. To keep up with the conspicuous aura, the spa is in the old, vaulted cellars in the basement. A variety of treatments are available with a goal to rejuvenate and calm the energies of those who need it. When it's time to eat, deliciousness is not far away. Galanga is a treat among treats. Enjoy the delectable food but don't skip the bar, it's renowned for its craft cocktails.
THE AVERAGE COST OF ACCOMODATION IS $245 PER DAY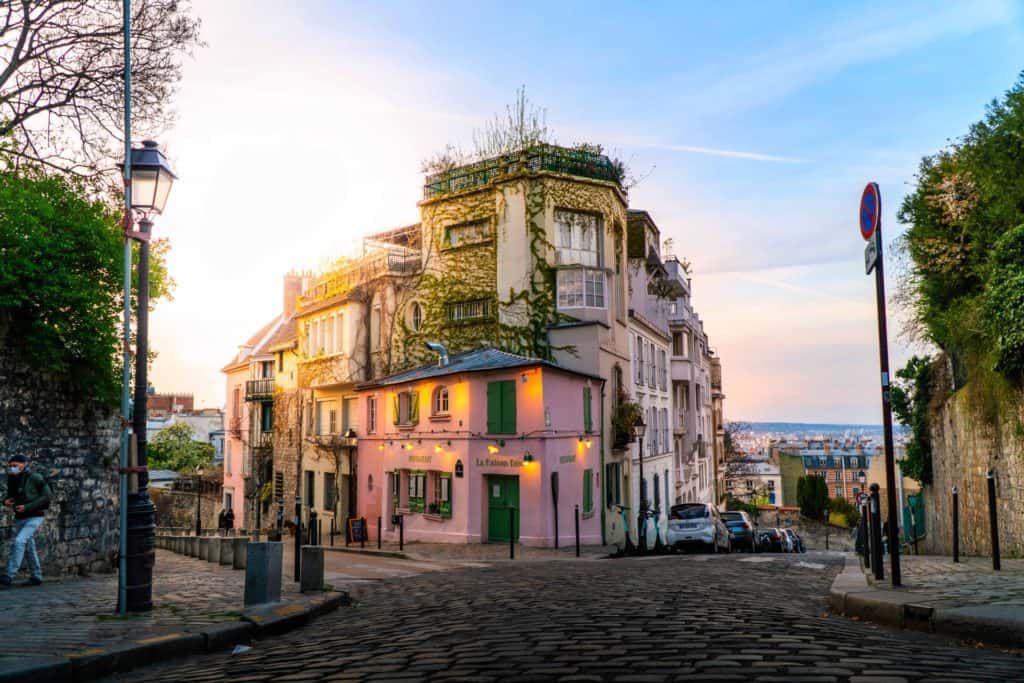 The Cost of Transportation in Paris
Paris is one of the major airport hubs in the world, making travel to and from simple and cheap.
Round trip from London- $69
Round trip from Rome- $42
Round trip from NYC- $381
Round trip from Amsterdam- $194
Round trip from Hong Kong- $529
If you are trying to get somewhere- anywhere, really- in Paris, chances are you won't have any problems. The public transportation system is effective, thorough and cheap.
Metros are the most common form of transportation with 16 lines and nearly 300 stations. For a single ticket expect to pay $2 but you will get the most bang for your buck if you go with Paris Visite Pass which allows unlimited travel between various means of transport throughout the city. Prices start at $16 and can be purchased for 1, 2, 3 or 5 consecutive days. Keep in mind, you choose the zones you want access to (there are five) and the days. For example, if you choose access to all zones for 5 days, you will pay $88 for an unlimited pass. I purchased this ticket and got more than my money's worth.
The RER train network, Transiliens (regional trains) and trams are also a part of the city's transportation network and apply to the unlimited Paris Visite Pass. The RER and Transilient share many connections making it easy to hop on and off during your route.
Buses are everywhere in Paris making it a common way to travel with a view. There are 64 bus lines which make it easy to get where you're going during the daytime. But when the sun sinks, the night rider takes center stage. Noctilien is a night bus service that has 47 stations and runs from 12:30 to 5:30 am. When it comes to tickets, it's still easy and cheap. The buses are included in the transportation system.
Bicycles take on a new romantic characteristic when pedaled through Paris. Velib' Metropole is the most popular and convenient option for renting a self-service bike with docks scattered across the city. Electric bikes are available so riders can charge the Parisian hills and lengthy distance between attractions with ease. Once you subscribe to a pass with options of a 24-hour pass starting at $6 or a 7-day pass starting at $18, you can add trips for as little as $1 to $2- with the electric option being a bit pricier. Keep in mind, Paris is a busy metropolis with unnerving one-way streets and hectic traffic to match. If you are not experienced in urban cycling, stick to park paths like Bois de Boulogne or Bois De Vincennes to ensure a safe ride while still experiencing the outside perks (and parks).
THE AVERAGE COST OF TRANSPORTATION IS $17 PER DAY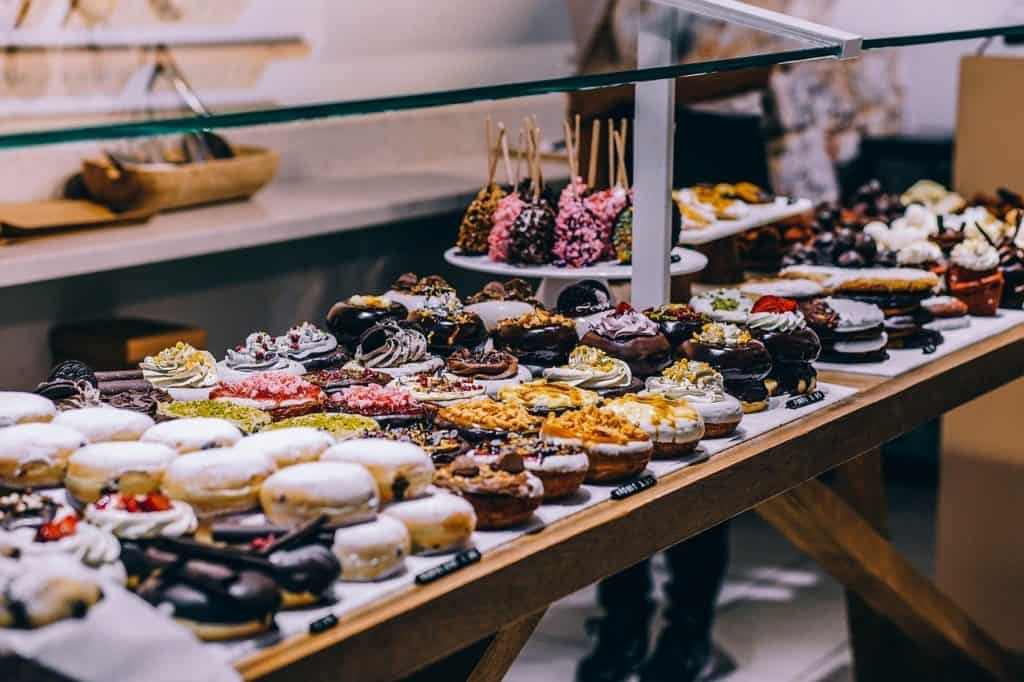 How Much Does it Cost to Eat in Paris?
Don't worry, it's not all croissants and escargot. Although if it were, I promise you it wouldn't be the worst thing in the world. Paris cuisine is rich in style and romantic in ambiance. Meals are thought of as a celebration rather than an obligation, and with that celebration comes a lot of pride. Fresh and natural ingredients are cared for and used to create dishes that burst with flavor and spirit. With that said, there are also simple foods that live at the heart of every Parisian.
Baguettes, long loaves of bread sometimes layered with meats and cheeses, are a staple that can (and are) eaten at any meal and cost as low as $1. Macaroons are small pastries shaped like a cookie and usually just as colorful in taste as they are in sight cost anywhere from $1 to $4 depending on the bakery. Eclairs, Paris' version of donuts usually come filled with creamy goodness yet still (somehow) manage to be light on the gut- expect to pay $3 per eclair.
A typical breakfast consists of a baguette with jam, a croissant (even the tastiest ones are only $2), a coffee and a walk- it's usually consumed on the move. Parisians are good at walking and eating in the a.m. but when they dine-in, they pay for their seat. A to-go espresso costs $1 while sitting inside costs $2 and an outside spot -for the same drink- will cost $3. If you want a fancier pick me up, cappuccinos will set you back $6.
Lunch is a big deal here and will typically be your most expensive meal. Made up of three courses, known as the formule, you can eat authentic and varied cuisine for under $30 or opt for the dish of the day for $18. Cafes across the city set the stage for a leisurely meal as patrons bask in the culture from noon to 3 pm every day. It's all about the slow experience of indulgence. Expect to see French cheese and oysters on nearly every menu around town.
Dinner is less fussy and less expensive at $22 per meal, not including a drink. Steak frites are a common menu item while duck confit is more of a treat (and rarity) due to the intensive preparations- I'm talking days of marinating. But if you can find a good one, you won't regret it.
When it's time to drink (and there will be many times to do so in Paris), wine is your most popular and cheapest option. At the grocery store, a bottle can be as little as $3 while a bottle in a restaurant will start at $22. Pints of beer in a bar are pricey starting at $8 and cocktails run for $12; but keep in mind, happy hour is a big thing here. From 6 to 8 pm, most bars and restaurants throughout the city offer deals on both food and alcohol.
If you wish to cook your own meal, you won't want to skip over the French market. In Paris, you can find a market on nearly any given day selling fresh goods from vegetables, meats, cheeses and olive oil. The most famous market in Paris is Marché des Enfants Rouges which has been trading staples since 1628. You can get a pound of various fruits and veggies for $5 and a pound of fish for approximately $12.
Craving a quick meal? Street food is a standard way to experience the city without the high price. Falafel, kababs and crepes are ready to wow patrons on the streets of the capital. Easily accessible and highly regarded, meals are cut in half starting at $6.
AVERAGE COST OF EATING OUT IS $45 PER DAY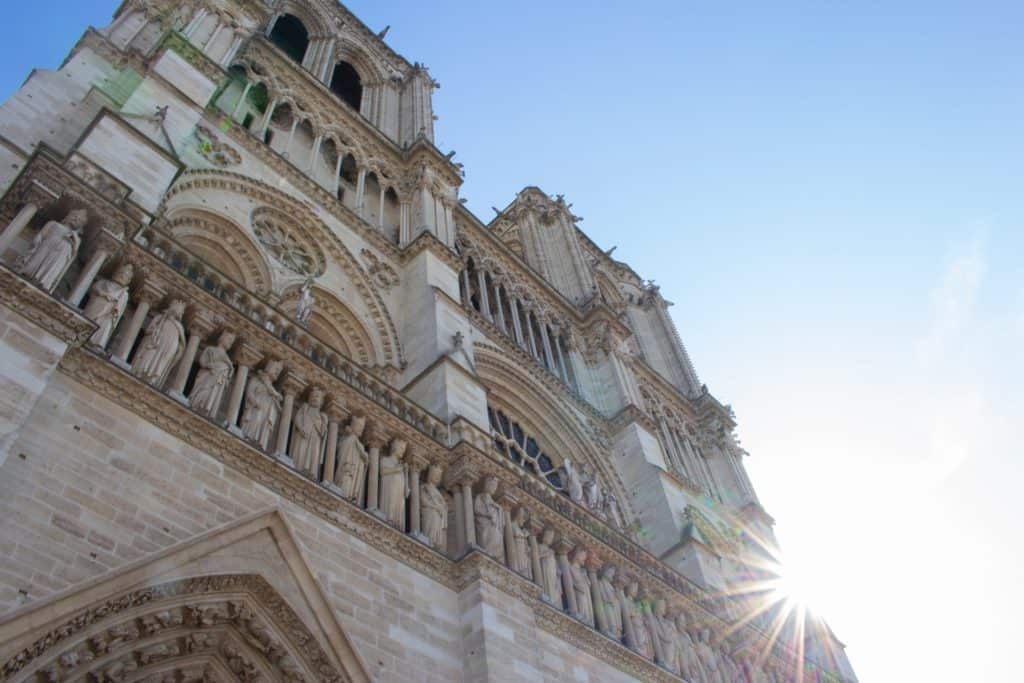 The Cost of Activities in Paris
Strolling by foot in any given direction while visually taking in the wonder is probably the most common way to peruse the city, and for good reason. But don't miss out on the must-sees during your walkabout.
Arguably the most famous street in the world, Champs-Elysees, it is a bustling experience every visitor should trek. Shopping, cafes, architectural marvels, people watching- it's all there on the famous Parisian thoroughfare.
It's easy to bear witness to the hustle and bustle of the famous metropolis but the Paris we know today is hovering about an invisible city. The catacombs are tunnels upon tunnels of stored bones of nearly 6 million remains. It's an eerie yet fascinating experience. Admission starts at $29 for no audio guide and goes up to $35 with an audio guide.
If you are a lover of books and the arts, you'll want to get lost in the Centre Georges Pompidou, a massive library and home to one of the top modern art museums in the world, Musée National d'Art Moderne. Guided tours of Centre Pompidou masterpieces start at $5 while the Face aux oeuvres tour will set you back $29.
Paris's offerings are nothing shy of spectacular and extensive. See below for a list of diverse activities within the city.
If you have the time and crave multiple experiences, the Paris Pass is a terrific option for you. It offers admission to more than 60 attractions including the Palace of Versailles and Arc de Triomphe and entrance to the Louvre Museum, Pompidou Centre and more. You can choose between a 1-day or multi-day pass. As if that weren't enough savings, you get a 1-day hop on, hop off bus tour and discounts at various restaurants around town. Starting at €124, it's a score.
THE AVERAGE COST OF ACTIVITIES IS $62 PER DAY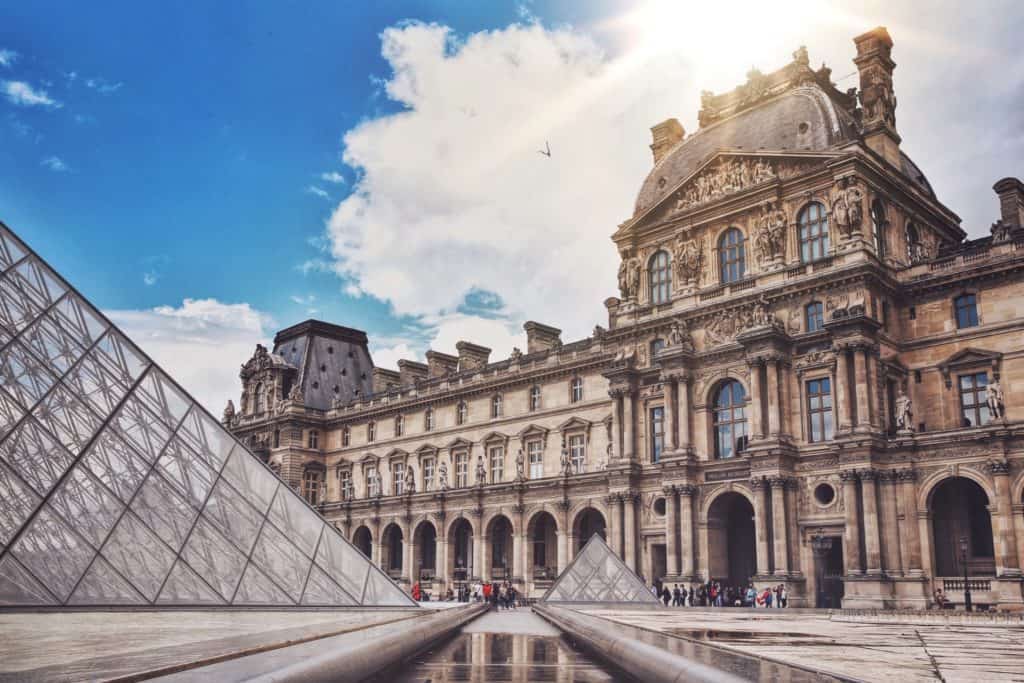 The Cost of Travel Insurance in Paris
If you've read any other posts on Never Ending Footsteps, you'll know that I'm a great believer in travelling with travel insurance. I've seen far too many Go Fund Me campaigns from destitute backpackers that are unexpectedly stranded in a foreign country after a scooter accident/being attacked/breaking a leg with no way of getting home or paying for their healthcare. These costs can quickly land you with a six-figure bill to pay at the end of it.
In short, if you can't afford travel insurance, you can't afford to travel.
Travel insurance will cover you if your flight is cancelled and you need to book a new one, if your luggage gets lost and you need to replace your belongings, if you suddenly get struck down by appendicitis and have to be hospitalised, or discover a family member has died and you need to get home immediately. If you fall seriously ill, your insurance will cover the costs to fly you home to receive medical treatment.
I use SafetyWing as my travel insurance provider, and recommend them for trips to Paris. Firstly, they're one of the few companies out there who will actually cover you if you contract COVID-19. On top of that, they provide worldwide coverage, don't require you to have a return ticket, and even allow you to buy coverage after you've left home. If you're on a long-term trip, you can pay monthly instead of up-front, and can cancel at any time. Finally, they're more affordable than the competition, and have a clear, easy-to-understand pricing structure, which is always appreciated.
With SafetyWing, you'll pay $1.50 a day for travel insurance.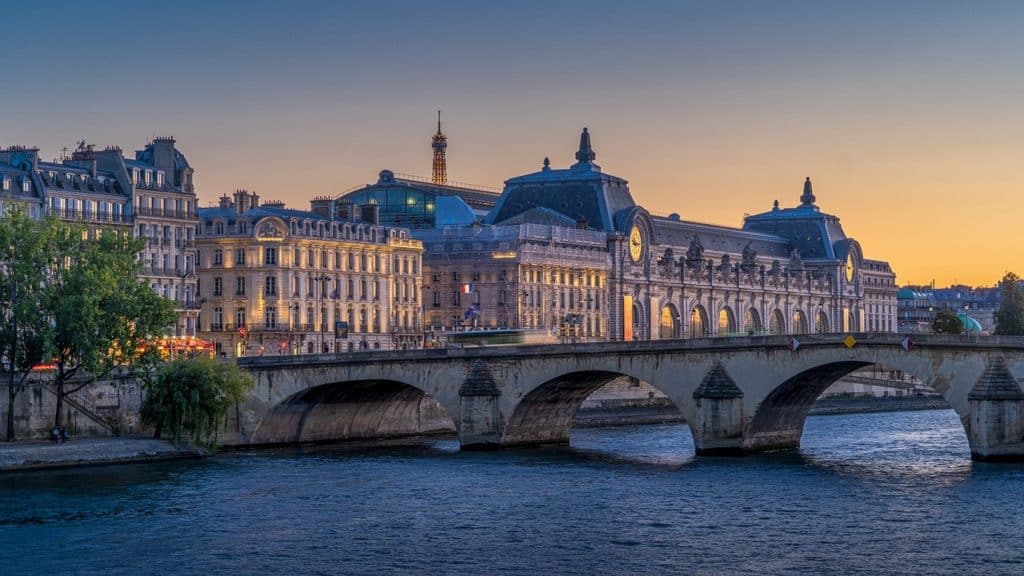 How Much Does it Cost to Travel in Paris?
Accommodation: $245 per day
Transportation: $17 per day
Food: $45 per day
Activities: $62 per day
Total amount spent per day: $369
Related Articles on France

🇫🇷 23 Best Things to Do in Paris: The Ultimate Guide
🏖 Top Things to Do in Nice
⚛️ A Private Tour of CERN's Large Hadron Collider
[Photo of Paris via: Karen Mandau/Shutterstock]