I feel awful.
As I write this, I'm in Vava'u, Tonga, and I feel exhausted and malnourished and stressed and irritable and depressed. I can't stop grinding my teeth. Occasionally, I burst into hysterical peals of laughter until I feel as though I'm deteriorating into madness. All I want to do — no, all I need to do — is get off this goddamn island. But this is the South Pacific and it's not as simple as that.
What on earth went wrong?
Quite.
What did go wrong?
In my last post, I'd found paradise. Ha'apai was everything I'd dreamed of when it came to South Pacific travel, and I'd fallen so hard for Matafonua Lodge that I'd almost cancelled the rest of my trip to stay there.
I should have stayed there.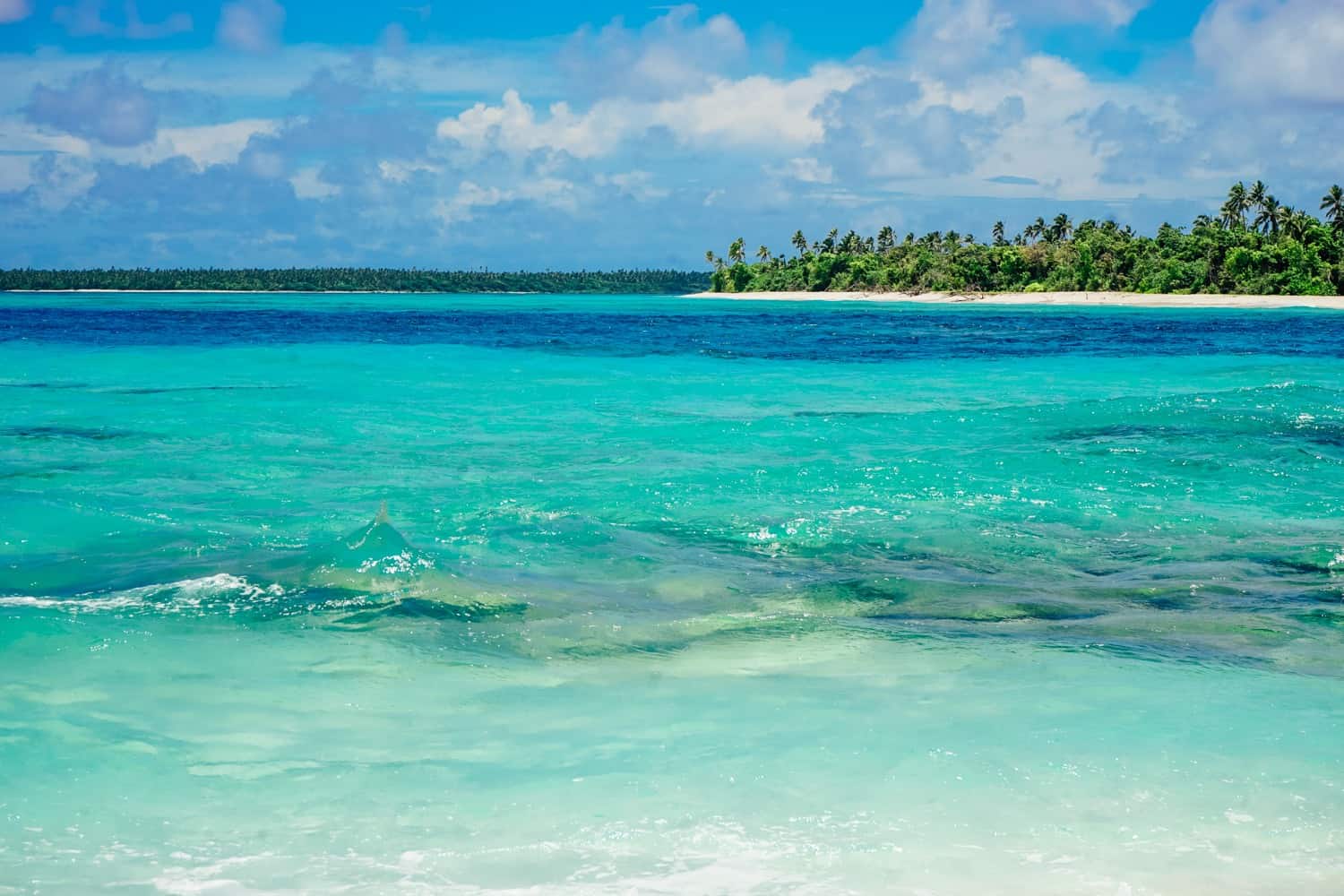 My flight to Vava'u coincided with an enormous thunderstorm that, according to every weather report online, was due to last for days if not weeks. I hadn't paid it much attention.
As anyone who's spent time in the tropics knows, the wet season is never as wet as the forecast predicts. It's typical for there to be rain every day, sure, but more often than not, it's limited to a couple of hours in the afternoon. Given that my first ten days in Tonga had brought nothing but sunshine despite warnings of bad weather, I wasn't concerned.
Vava'u, it would turn out, was the exception to my rule.
Still high from my incredible time in Ha'apai, I bounded off the plane with a grin plastered across my face, grabbing my backpack from the plane's hold, and jumping into my minivan transfer. Sure, it was pouring with rain, but I was convinced it would pass soon.
"It's Friday," the owner told me as I clambered inside. "To celebrate we are going to have a big feast for all of our guests. Do you want to join?"
"Absolutely," I grinned. Ha'apai had turned me into an extrovert and all I wanted to do was spend time around other people.
I trudged through the wet grass from the minivan to my room, wincing as the straps of my backpack rubbed against my sunburnt shoulders. I'd opted for the highest-rated hotel in Vava'u and it looked just as I'd hoped — minus the grey skies. There was an infinity pool overlooking the ocean, a stack of kayaks and snorkels to rifle through, and a spacious deck outside my room.
"Our feast will be beside the ocean," the owner told me. "At 7 o'clock?"
"Sounds good," I replied, squinting at him through rain-soaked lashes.
I'd expected the storm to pass within half an hour, but it was pouring harder than ever when seven rolled around, and dinner was moved inside.
I feel guilty saying this, but the food was bad.
I'd had fantastic meals throughout Tonga so far, but these paled in comparison. I felt bad for even thinking it when the owners were being over-the-top kind to me, but I had to fight my way through these dishes. Still, there were some kickass people staying in the hotel and we spent the next couple of hours sipping on gin, watching the lightning, and chatting about where we'd been.
The following morning, I awoke hungry.
Not wanting to opt for the owners' cooking again meant that my options for food were limited to the local grocery stores. With this being the South Pacific, that meant living off of canned and processed items. I grabbed a few pieces in drenched hurry, then had a can of spaghetti for breakfast. Outside the rain poured defiantly.
Tell me how I'm living your dream life.
One of the main draws of Vava'u is its activities, from kayaking to a nearby island, snorkelling on the reef, taking an island-hopping trip, or simply lying beside the pool to relax. With the torrential downpour outside, though, none of these options were possible. It was fine by me — I'd had plenty of sunshine over the past few days and was happy for a day to work. I spent the equivalent of 50 USD on 1 GB of internet and most likely posted something mopey on Twitter.
By the evening, I was suffering from cabin fever. I was restless, irritable, and missing human connection. Everybody had checked out of the guesthouse that morning and the owners were rarely around, leaving me with the entire place to myself. I felt agitated and realised I was clenching my jaw. I was already out of internet. I grabbed my Kindle, settled down on the bed, and read until it was time to sleep.
By the following morning, I was officially bored.
I paced up and down in my room and did star jumps before I realised I was breaking the law and promptly stopped.
It was Sunday, which is a Big Deal in the extremely Christian Tongan islands. On Sunday, it's illegal for business transactions to take place or for people to exercise. No jogging, no running, no swimming, no kayaking, no snorkelling. I couldn't walk to a store because all of the stores would be closed. The only place I could visit was the village church, but the regular rolls of thunder quickly put that idea to rest.
I sat down at my desk with a sigh. Deciding to make the most of my situation, I began to write. In a country like Tonga, where internet is rare and slow, I'd already found myself with a serious amount of downtime and had put together a blog post for each day I'd been on the islands. By now, my 11th day in the country, I was struggling to sit still, and my brain wasn't functioning well. I missed talking to people. I was still the only person at the guesthouse. 
I grabbed my Kindle and tried to read again. I spent 12 straight hours reading in silence, until my brain felt mushy and weird. On my laptop, I had just one episode of Blue Planet 2 and I'd watched it four times already. I was more agitated than ever and prowled the length of my room, close to tears. I tried to sleep through the boredom but felt as though I'd overdosed on caffeine. My heart was racing and I had too much energy to lose consciousness.
Dinner was grim.
On my grocery run, I'd picked up cans of anything, and I was now left with one.
The worst one.
Ocean Queen's A1 grade mackerel in tomato sauce.
Mackerel in a can.
This is what it looked like:
I took a deep breath, raised my fork to my mouth, and began to crush a chunk of soft mackerel spine between my teeth. I grimaced. 
Living the motherfucking dream.
The following morning, the rain was pouring harder than ever before. I got drenched walking the 20 metres to the pool to test the temperature of the water, and then — fuck it — I got in fully clothed. The water was warm and I leaned back against the wall and burst into tears of manic laughter. I was so freaking bored. I hadn't had a conversation in so long that I mumbled quietly to myself.
I should never have left Ha'apai. My friend Josh had messaged me the night before to tell me about the lobster meal he was sitting down to at Matafonua; I told him I was eating cold mackerel spines and on the verge of tears.
The rain gave me a headache from its pelting against my skull so I wandered inside to take a shower. The internet had been down for over 24 hours, and the power was dropping in and out. I grabbed a mug to make a cup of tea but it was stained brown and was covered in ants.
I was out of food and starving, but the guidebook in my room wrote of a larger grocery store I could go to to grab some more supplies. I covered my knees and shoulders and ventured out in search of anything that wasn't mackerel. As I walked, dogs prowled the streets alongside me and tiny piglets circled my feet.
Convenience stores in Tonga look a little like this:
They're primarily owned by Chinese residents of the islands and consist of a small concrete room with bars over a window, where you stand and peer inside before asking for whatever you need.
They were all closed.
I walked for half an hour in the rain and every store I passed had a wooden board over its bars. After I walked the entire length of the village I turned back around, not sure what to do. I really didn't want to starve.
I trudged back and then, success! One of the stores had suddenly opened and there was a woman standing in front of it and ordering. She took a step back when she saw me and motioned for me to go first.
"Thanks!" I said. "Um, can I get…" I stared out at an entire row of Ocean Queen mackerel in different flavours and shuddered. "The can of spaghetti?"
She placed it in front of me.
"And also, um… those breakfast crackers?"
I scanned the shelves for something with nutritional value but there was nothing that appealed.
"And those crisps?" I pointed at the bright pink foil bag with Bongo written across them. "I'll take two of those."
I considered kickstarting my Youtube channel back into gear with a TONGAN FOOD HAUL! WATCH ME TRY WEIRD SNACKS! video, but reminded myself the room didn't have power to charge my camera. Plus, none of the food was actually from Tonga. 
Back in my room, I meditated for a full hour before scoured the guest handbook for something — anything — that could pull me out of my funk.  I felt as though I was deteriorating into madness and I was desperate to reclaim my sanity. With a gasp, I pointed at my saving grace.
There was a resort next to mine — the Tongan Beach Resort — and it served food!!!!!!!!!!!!!!!
A quick google told me that it had decent reviews for its meals and, most importantly, served alcohol. I couldn't wipe the grin from my face as I pictured the enormous burger I'd be devouring in just a few hours. I was so excited, I spent a solid 20 minutes just looking through the menu and deciding what I was craving most after days of canned food. I read pages of TripAdvisor reviews. I looked at photos of the meals. I decided I'd strike up conversations with as many strangers as possible in an attempt to slay my cabin fever. 
God, I was excited.
When 5 p.m. rolled around, I pulled on my best knee-covering skirt and set out in the thunderstorm to get me a burger.
"No, no, no, no, no, no, no," I howled in anguish. "Are you kidding me right now?"
I couldn't believe it was closed.
I felt like kneeling down in the mud and sobbing. All I had left in my room was a packet of breakfast crackers that tasted like cardboard and a can of spaghetti.
Living. The. Dream.
Using the data connection on my phone, I wrote Dave a desperate message, and then tapped resend 45 times over before it actually sent. I gave him my details and pleaded for him to change my Real Tonga and Air New Zealand flights to the following day. I'd be cutting short my time in Vava'u by three days, but judging by my experience thus far, I was hardly going to be missing out on anything.
When he confirmed the changes had gone through, I burst into happy tears.
No, seriously. I actually broke down and cried tears of joy.
As an introvert with social anxiety, I've always kind of thought the idea of solitary confinement sounded like the ultimate dream. Having now experienced four days of it, NOPE! 
It turns out I am human after all, and spending time inside with terrible food, no companions, no power, and no internet will slowly break me apart.
I had hoped for so much from Vava'u — other travellers have always given it an excellent write-up — but the lack of food options combined with the terrible weather and the scarcity of human contact had me running for the mountains.
New Zealand: here I come!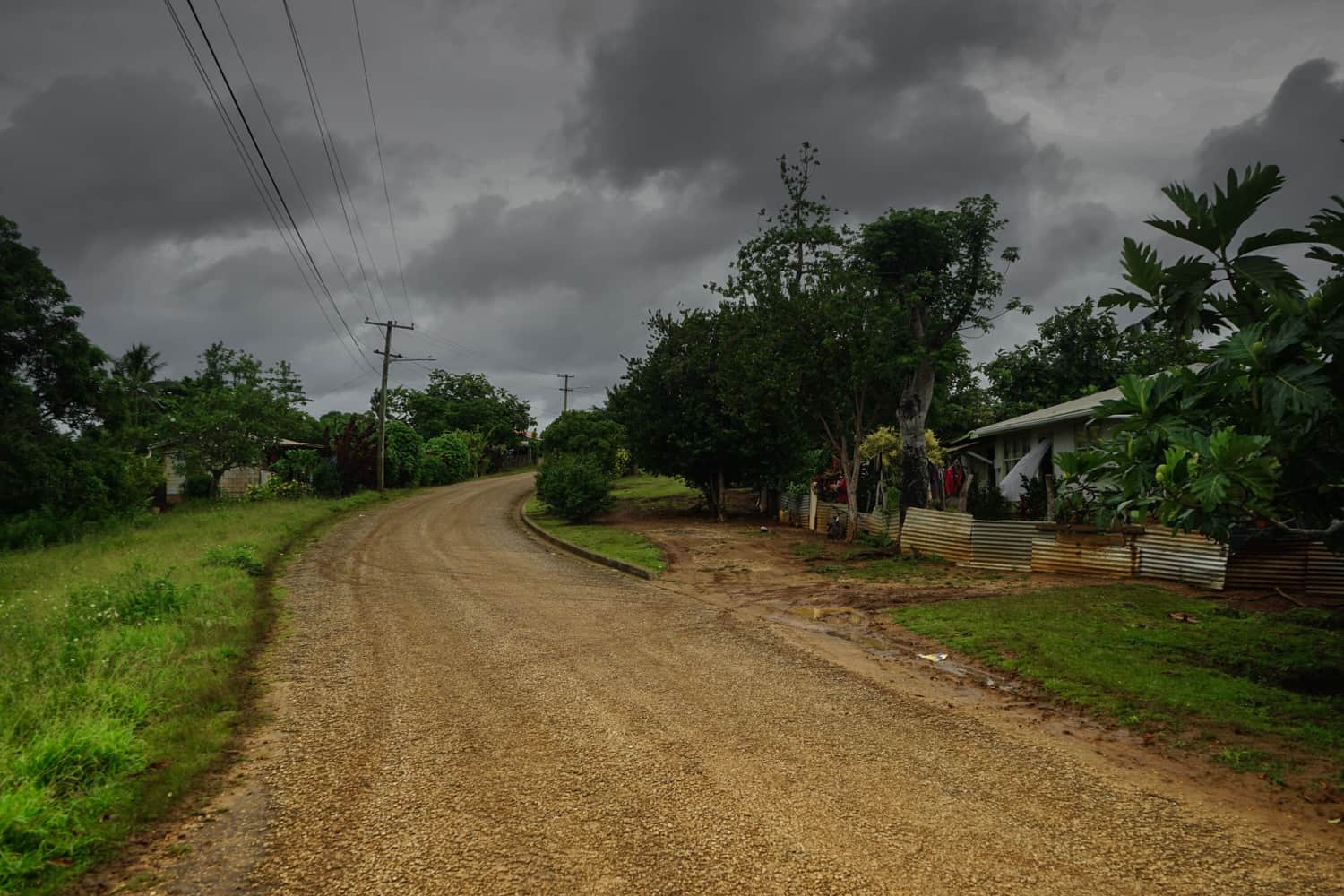 When the owner arrived to take me to the airport, I couldn't contain my excitement. I was going back to New Zealand! I was going to be reunited with Dave! I wouldn't be bored anymore! A waterfall of words tumbled from my lips as I chatted with the owner and rejoiced in having company again.
When we arrived at the airport and a staff member shook her head at me, I was confused.
"Flight cancelled," she announced.
"No. No. No. No. No," I wailed like a child. "You don't understand — I have to get on that flight."
"Sorry, no flight today. All flights cancelled Bad weather."
"Oh my god."
I reached for my phone and saw my last message from Dave: See you sooooooooon! 
I winced. They cancelled my flight. 
What???
They fucking cancelled it.
No. Wait. What? You're kidding. Why???
Bad weather. I don't know what to do. I can't stay here, man. Shit. 
"When's the next flight?" I asked the woman.
"We don't know. It depends on the weather."
"So what do I do? I've got a connecting flight I need to get on. What happens now?"
"If you give us your phone number, we can phone you when we have an available flight."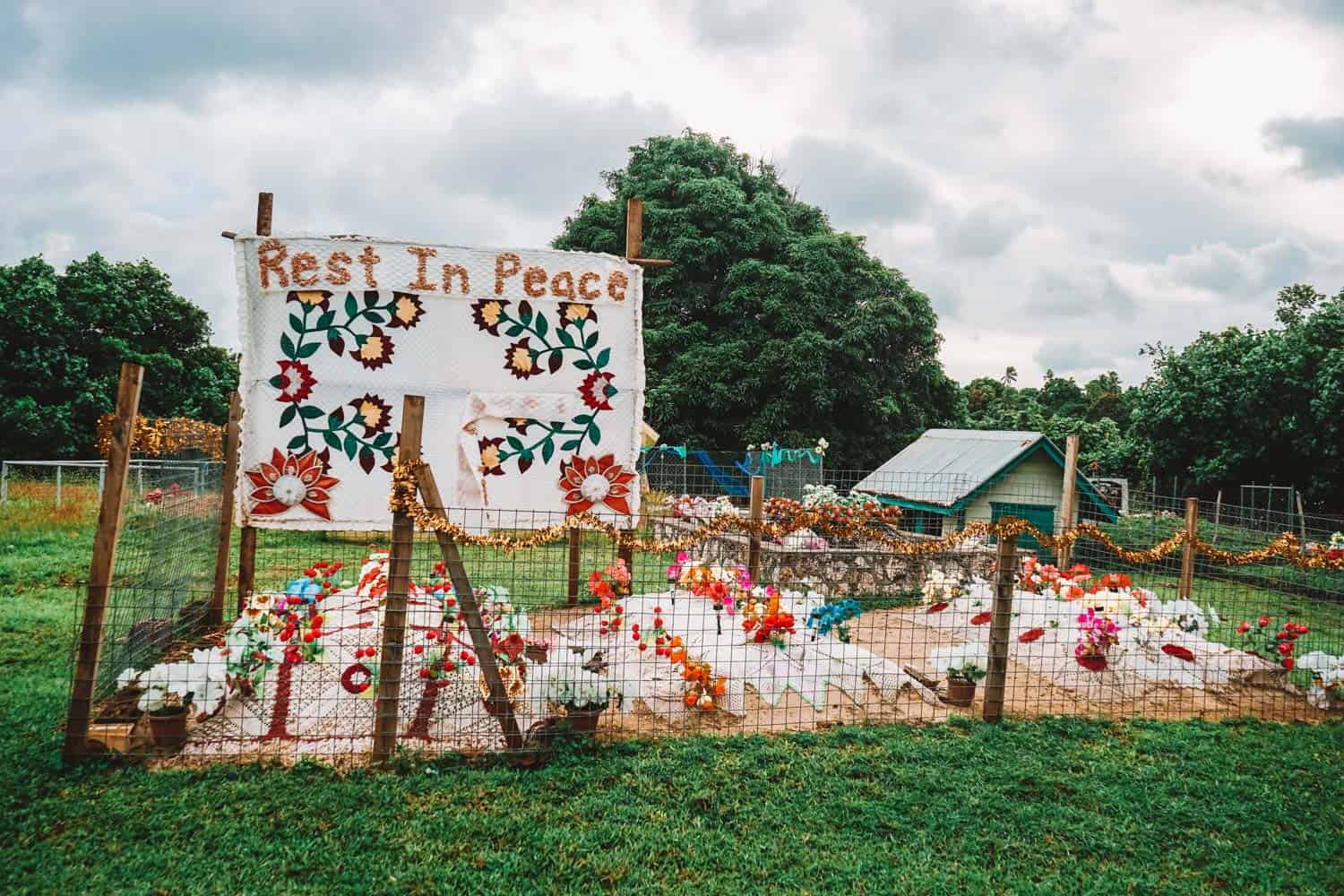 I couldn't believe I was back in my room. My crypt. My tomb. My final resting place. The room where dreams come to die. Where Laurens come to die. The room that drives all to insanity.
The internet still wasn't working. I only had crackers to eat.
I couldn't believe I was still here.
So.
This being the South Pacific, my options were limited.
There are only two airlines that fly out of Vava'u: Real Tonga and Fiji Airways.
Fiji Airways would get me from Vava'u to Nadi to Auckland to Christchurch for an enormous sum of money that I was definitely willing to pay. Unfortunately, they only ran flights once a week and the next one wasn't for another four days.
Real Tonga flies from Vava'u to Tongatapu twice a day, but flights on their website were fully-booked for the next week and I wasn't convinced they had a spare plane. With the weather as it currently was, I could see them cancelling flights for days on end, racking up hundreds of passengers on their waiting list, with not enough planes to get them where they needed to go.
There was also a ferry. It travels once a week and takes an incredible 24 hours to get to Tongatapu. Given the weather, my propensity for motion sickness, and the fact that it didn't even leave for another two days, I quickly scrubbed it from my options.
No, it seemed the only thing to do now was to sit and wait. I could fly out of Vava'u the following day, or I could be stuck on the island for a week or more. It was an unusual situation to be in — to be well and truly stranded, with literally no way of getting off the island — and in a way, my fascination with it helped me feel more comfortable about staying.
Deep down, I was torn, because obviously I didn't want the plane to fly in unsafe conditions, and I knew that getting to New Zealand alive was better than the alternative, but damn it, it was a frustrating situation to be in.
I let out a heavy sigh. I was going to have to fall in love with being bored.
I messaged Dave to ask him to reschedule my Air New Zealand flight to the following day, glared out at the rain, and wondered how to kill more time.
After 30 minutes of fruitless meditation, I grabbed my money, and traipsed back to the convenience store to buy a can of corned beef for lunch and dinner.
As I walked, I felt an aching in my chest. It was a longing to be on a flight back to New Zealand. A desire to eat vegetables. A craving for a life that involved being around people. A yearning for Dave.
Twenty-four hours later, my phone rang. I leapt for it.
"Hello?"
"Hello! Can you be at the airport in one hour?"
"Yes! Yes! Yes, definitely. There's a flight?"
"We have one space left."
My heart soared.
"I'm on my way."
I sprinted around the resort until I found the owner, and begged him to take me to the airport. I think he could sense the desperation in my voice, because he ran for his minivan while I lurched for my room to grab my backpack.
Finally.
Finally.
I was finally leaving Vava'u.
There would be no further mishaps.
Famous. Last. Words.
As I skipped onto the plane, I happened to notice the bright red letters next to the door.
MA60.
My eyes widened.
No. It couldn't be. Surely they wouldn't… I thought they weren't allowed to fly these anymore. 
The MA60 has the calming nickname of the Death Plane.
It's one of the most dangerous planes to have ever taken to the sky and regularly crashes. When Real Tonga first added the MA60 to its fleet, New Zealand suspended $10 million of aid and issued a travel warning for the country. While Tonga withdrew the MA60 shortly afterwards, they've since snuck it back into their lineup, and now I was one of the fortunate few to ride it.
So now I was facing a dilemma: Do I take my chances on a risky airplane or back out and spend another night in Vava'u?
I shuddered and took my seat.