Atlanta is a city that unveils itself to you in many layers. It doesn't have an eye-popping tourist attraction that brings in people from all over the world, although its airport is humongous.
Instead Atlanta provides a powerful community feel, with a vast and delicious dining scene, many places to shop the day away and a rich history waiting to be discovered.
Atlanta has a boisterous and dynamic culture, locals have a lot of pride in their home city. This comes through whether that be in the parks, in inventive urban developments or through the vibrant live music scene.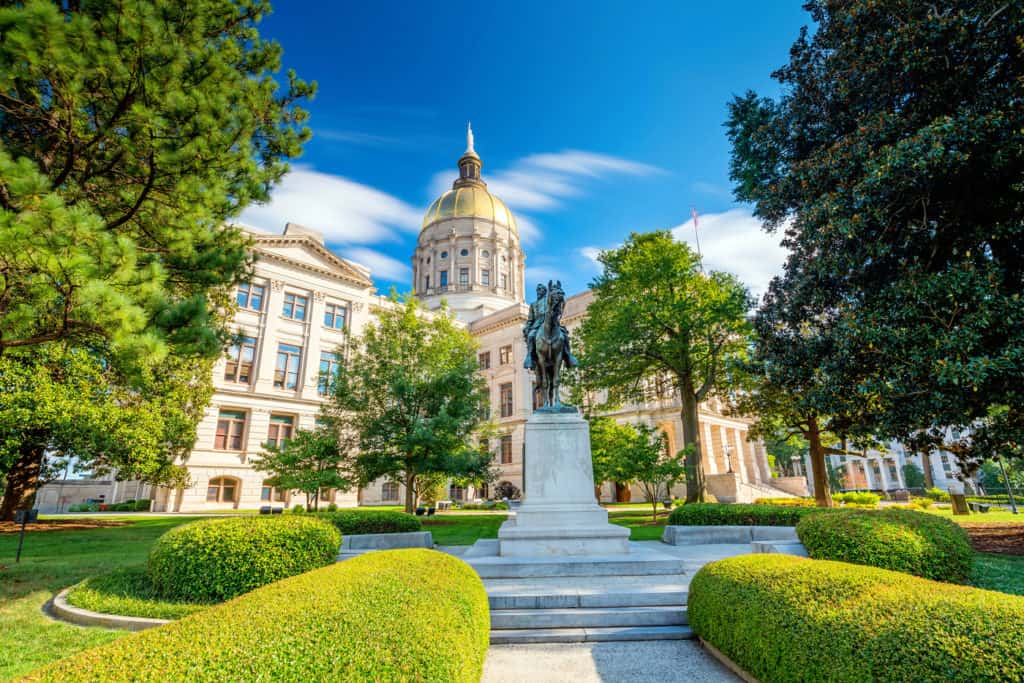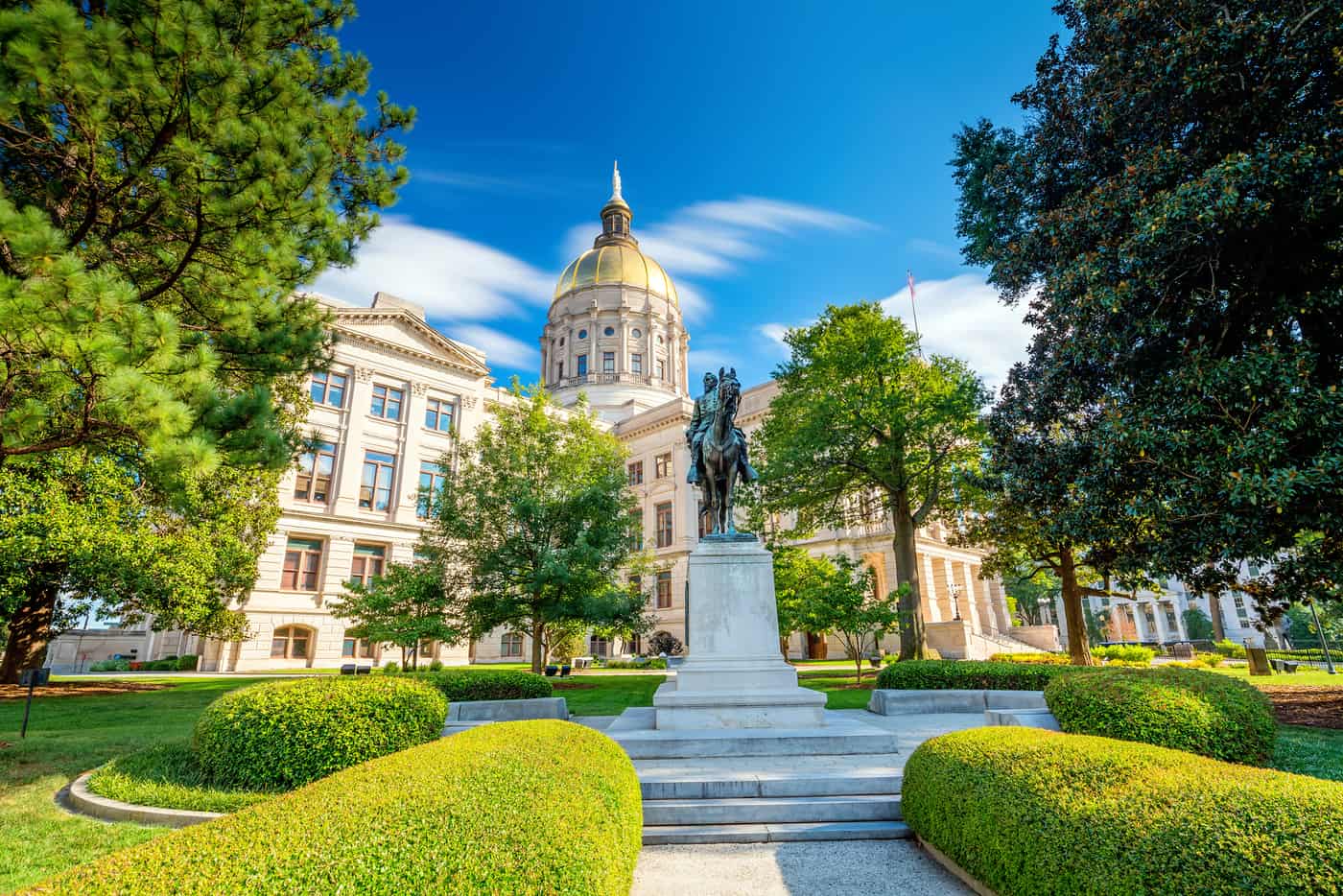 Where to Stay
With only three days to spend in Atlanta, you may wish to stay downtown. You will be close to many attractions while also having multiple subway stations to get you to activities in neighborhoods that are further out. Downtown however has a reputation for being uneasy at night.
Another option is Midtown, which features similar public transport along with having a thriving fine arts community. There are many great restaurants in the district, along with some fun nightlife spots.
Neighborhoods like Buckhead are very popular with long-term visitors and residents alike. However, with just one train line it can be a longer commute if you don't decide to hire a car.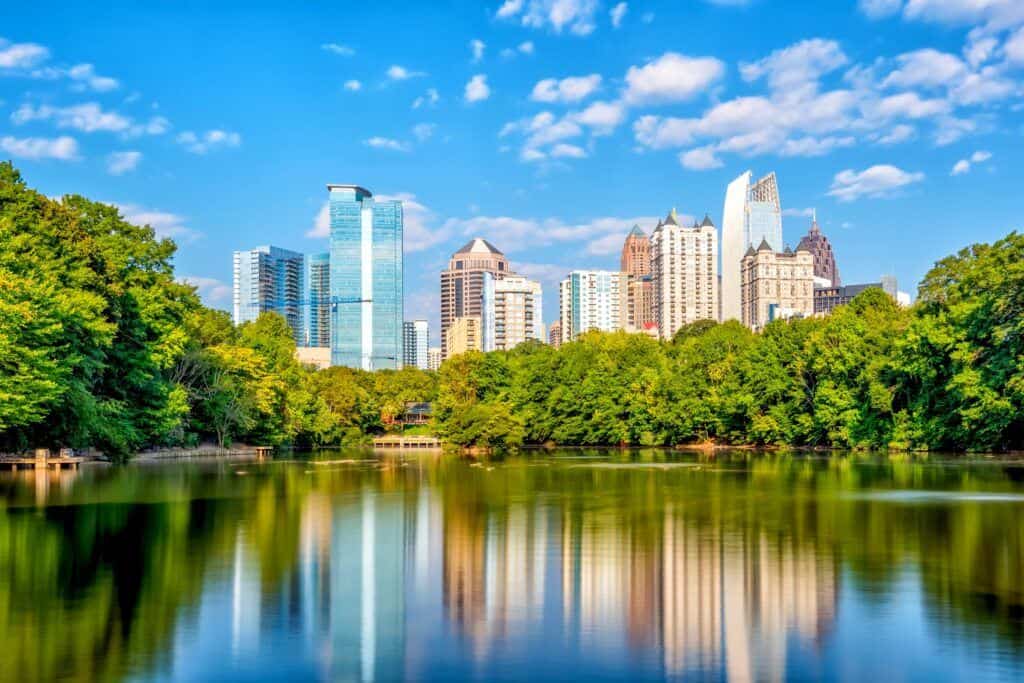 When to Go
The best time of the year to visit Atlanta is in the Spring. Between March and May you can enjoy much milder temperatures and Atlanta often has many concerts and festivals planned for that time of year.
The summers in Atlanta can get hot. Although 90f (32c) doesn't sound too crazy, being an inland city there is very little wind to break up the heat and humidity can skyrocket. Not to mention higher room rates.
Autumn brings milder temperatures similar to the Spring there are also several music festivals and events during this span. You can, however, expect some more unpredictable weather.
As for winter, this is a great time to visit Atlanta if you want to save a few bucks and don't mind some colder temperatures. Local communities and places like the Ponce City Market put on various winter night markets that are a lot of fun and delicious.
So with all that said, let's get down to business and help you plan the ultimate 3-day trip to Atlanta.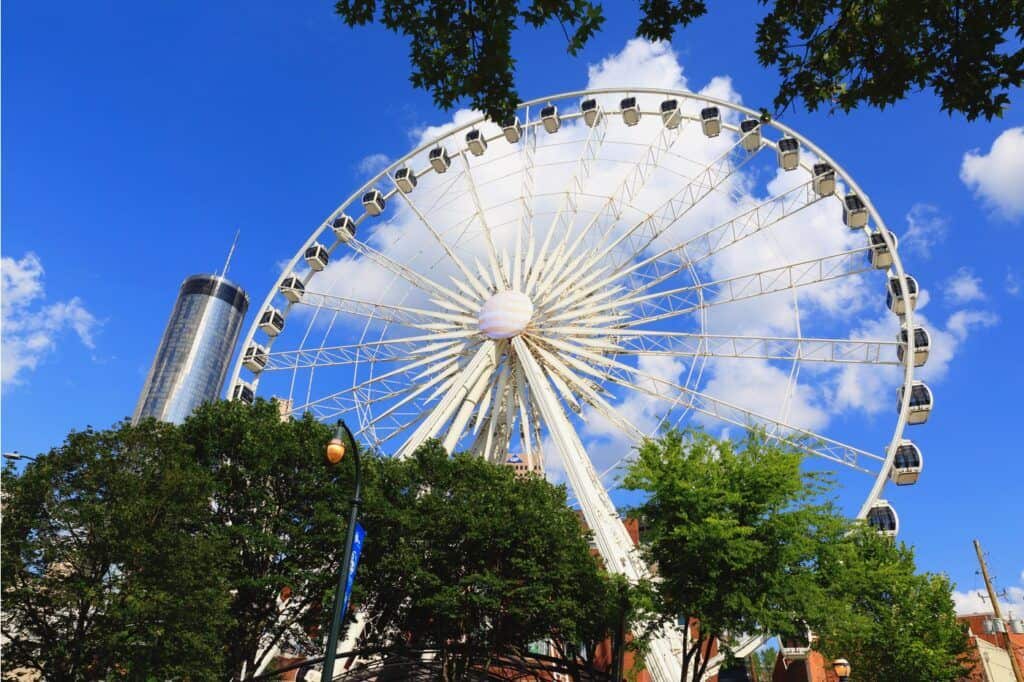 Day 1: Downtown Attractions
For first-timers and even return travelers, one of the best ways to get your bearings in a new city is to see it from above. That's why you should begin your adventure in Atlanta with a ride on the Skyview.
With each ride lasting between 7 and 12 minutes the Skyview offers an unbeatable view from the center of the city. Not to mention you can comfortably up to six guests in each pod, making it a fun group activity. However, being 20-stories high, it may not be the best attraction for those with a fear of heights.
For a great way to see the sunset, come back and ride the Skyview right as the sun is going down.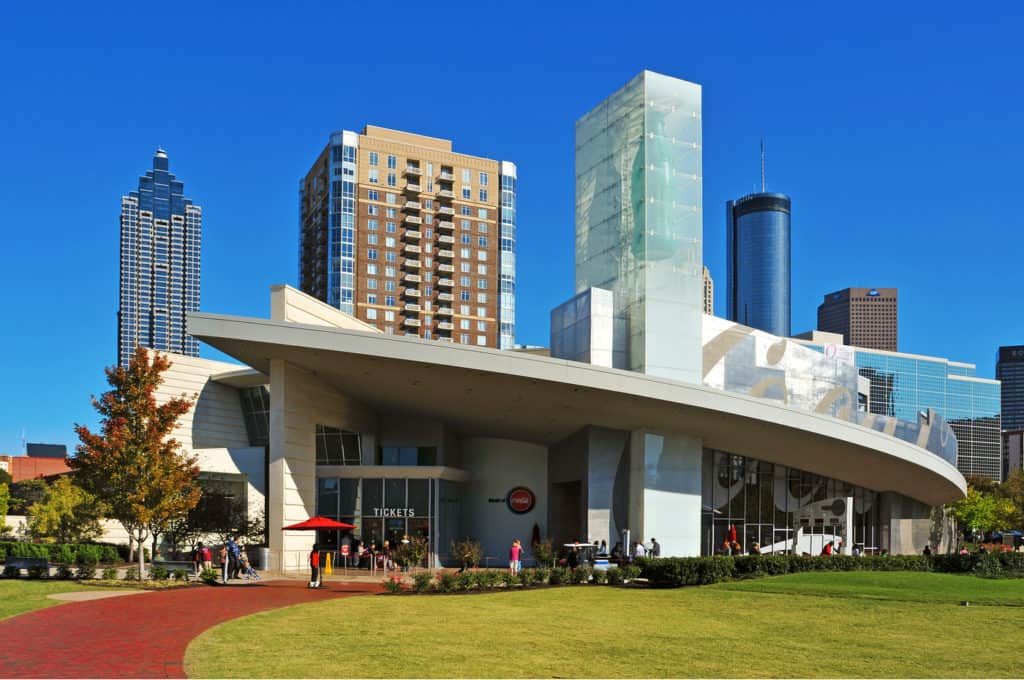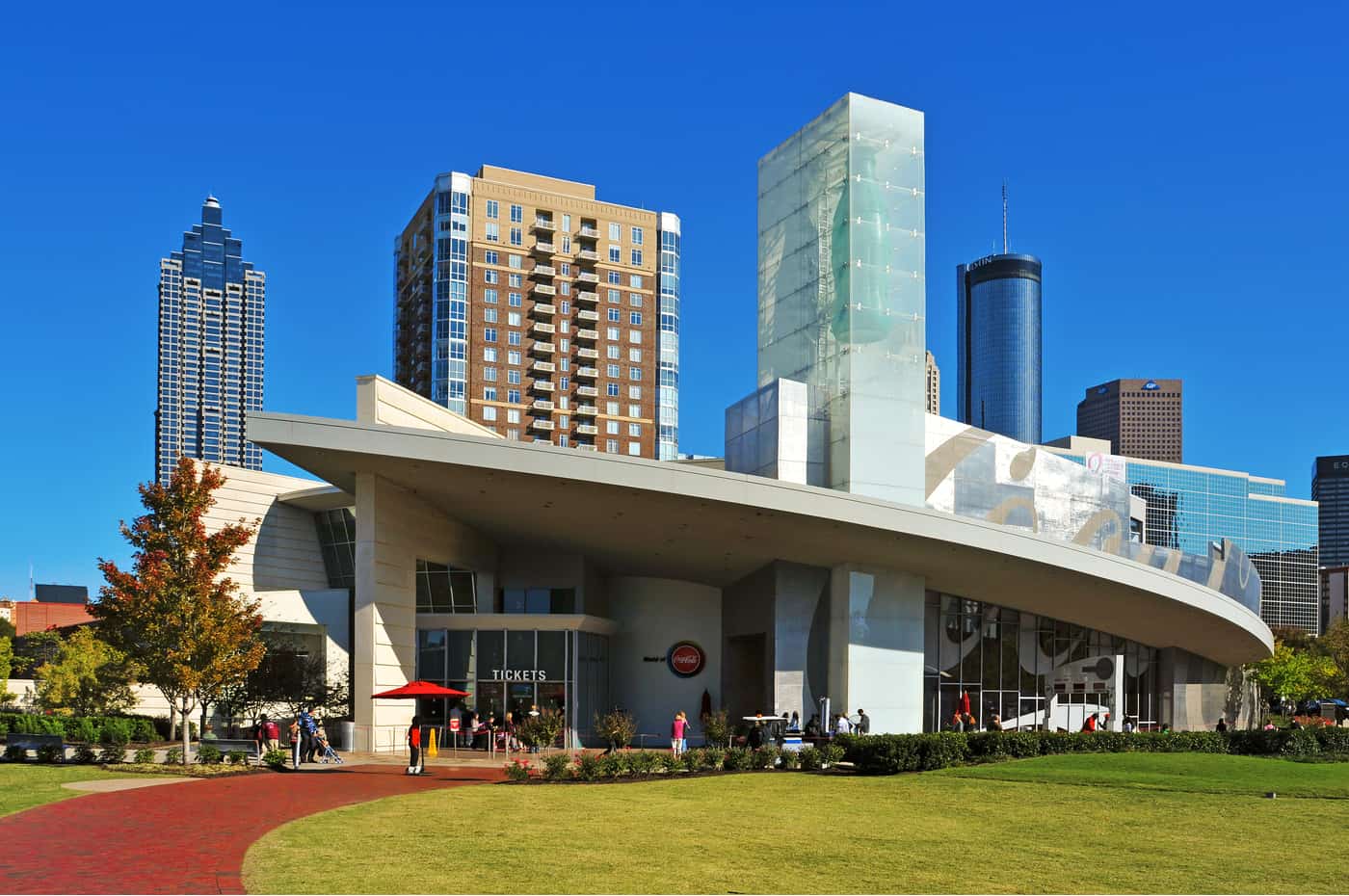 If you have come to Atlanta with kids in tow, then bring them down to the World of Coca-Cola, just a fifteen-minute walk from the Skyview and tick off a kid-friendly activity on the first day.
This attraction is fairly gimmicky, but there is so much to do being both a factory, a movie theater and refreshment stand all in one. Kids will love the 'Bottle Works' where you can witness all the steps in the bottling process first hand.
End your trip to the World of Coca-Cola by sampling a variety of products from around the world.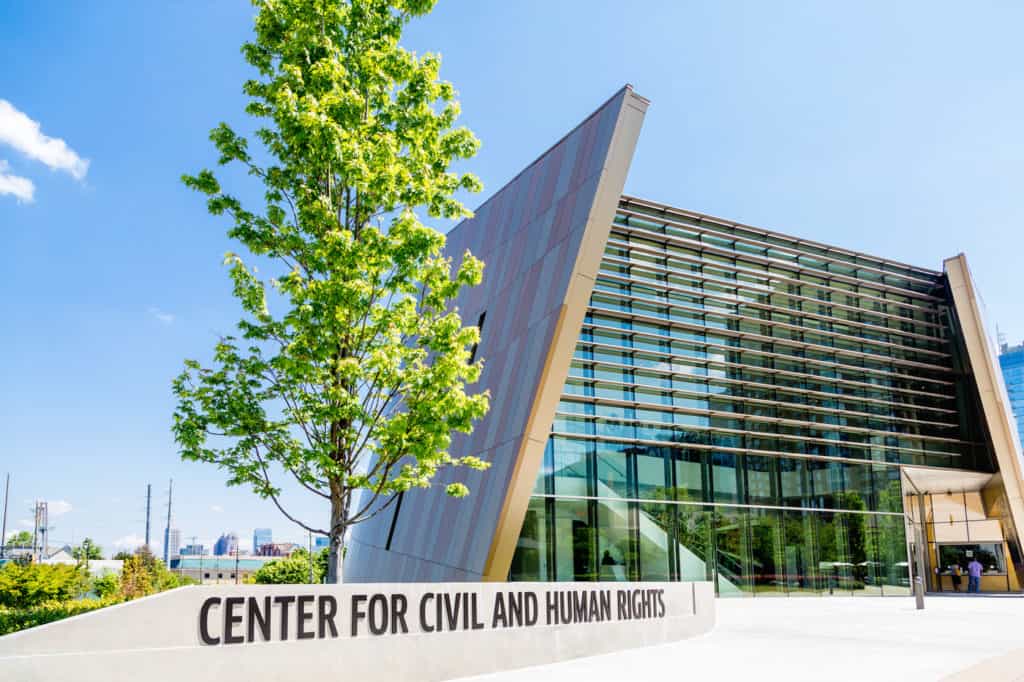 Opposite the World of Coca-Cola is the National Center for Civil and Human Rights. With Atlanta being the birthplace of Martin Luther King Jr and the civil rights movement having strong roots in Atlanta, the center is a must-see during your time here.
It has grown into one of the top attractions in Atlanta showcasing the US Civil Rights Movement. One major exhibit, Rolls Down Like Water, focuses on the lives of African Americans who lived in Atlanta during the movement in the 1950s and 1960s.
This exhibit immerses guests in the local history and allows them to greater understand what life was like and how that has affected modern day Atlanta.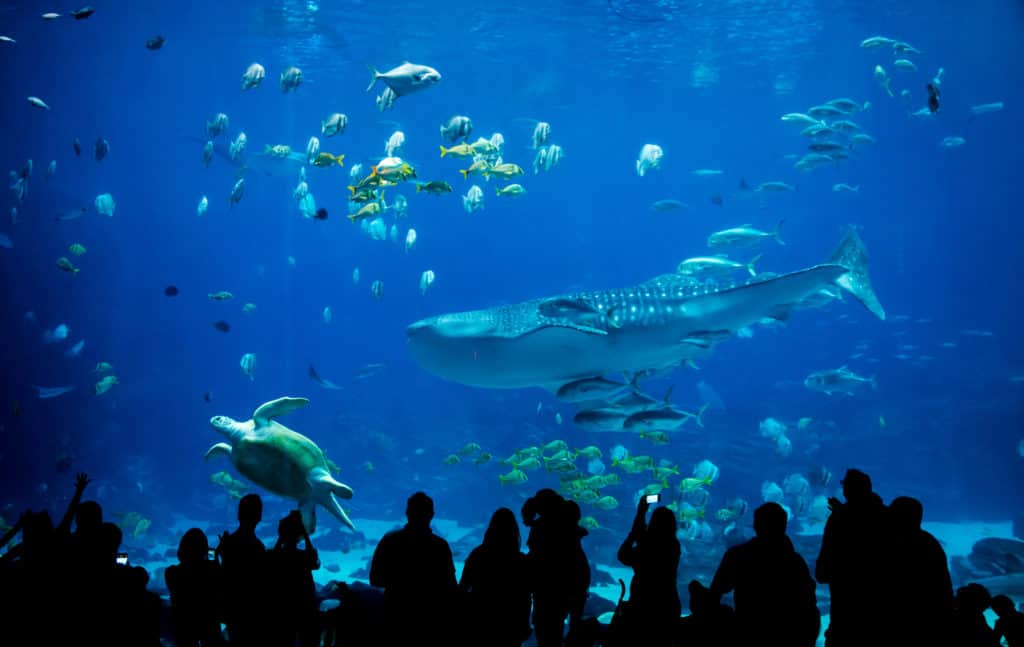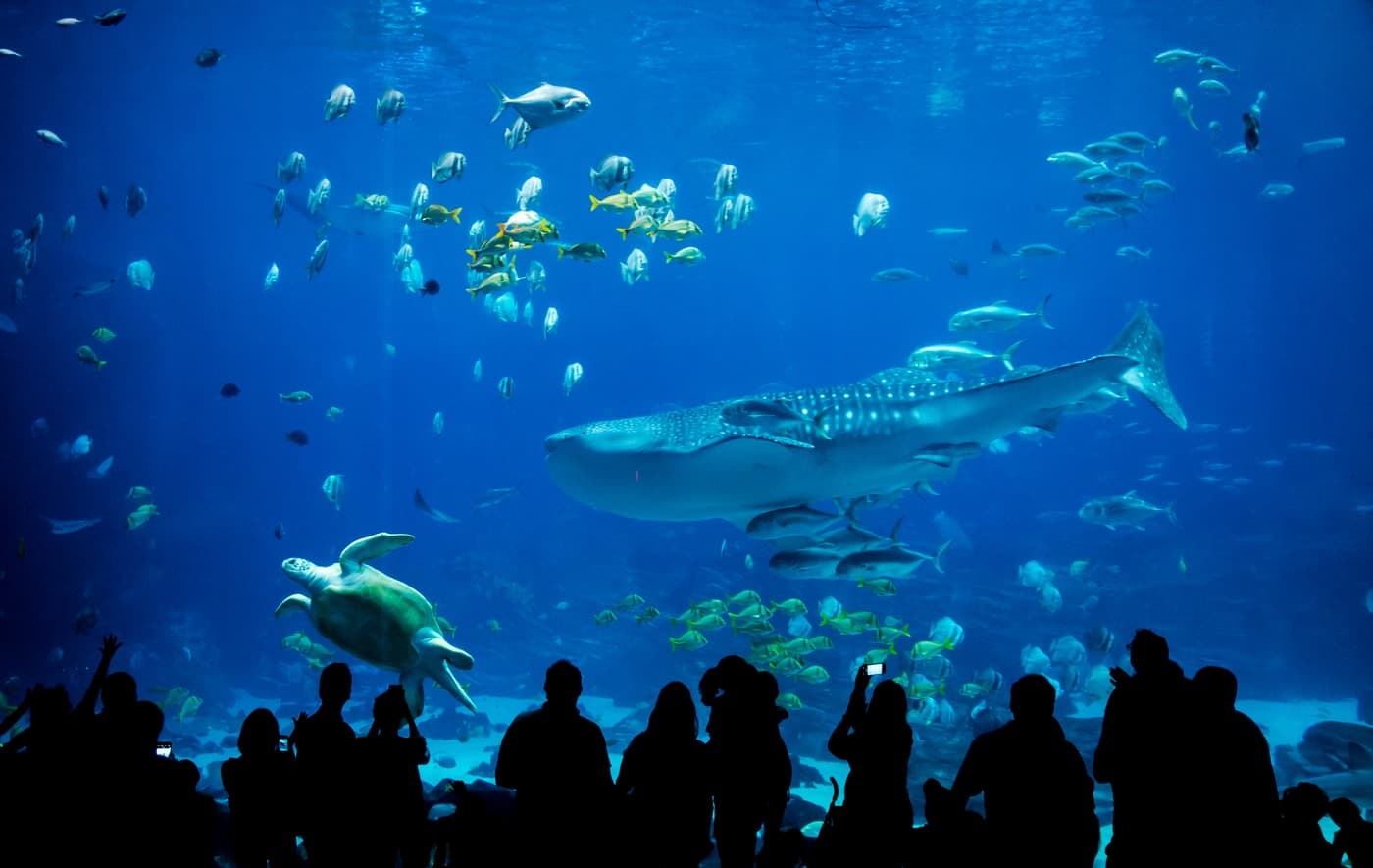 Last up on your first day in Atlanta is a visit to the Georgia Aquarium. Although I am not a big fan of these types of attractions, it is hard to leave off this aquarium seeing as it's the largest in the country. With expansive viewing windows and plenty of attractions, this is a pleasant way to end your afternoon with a casual stroll between each exhibit.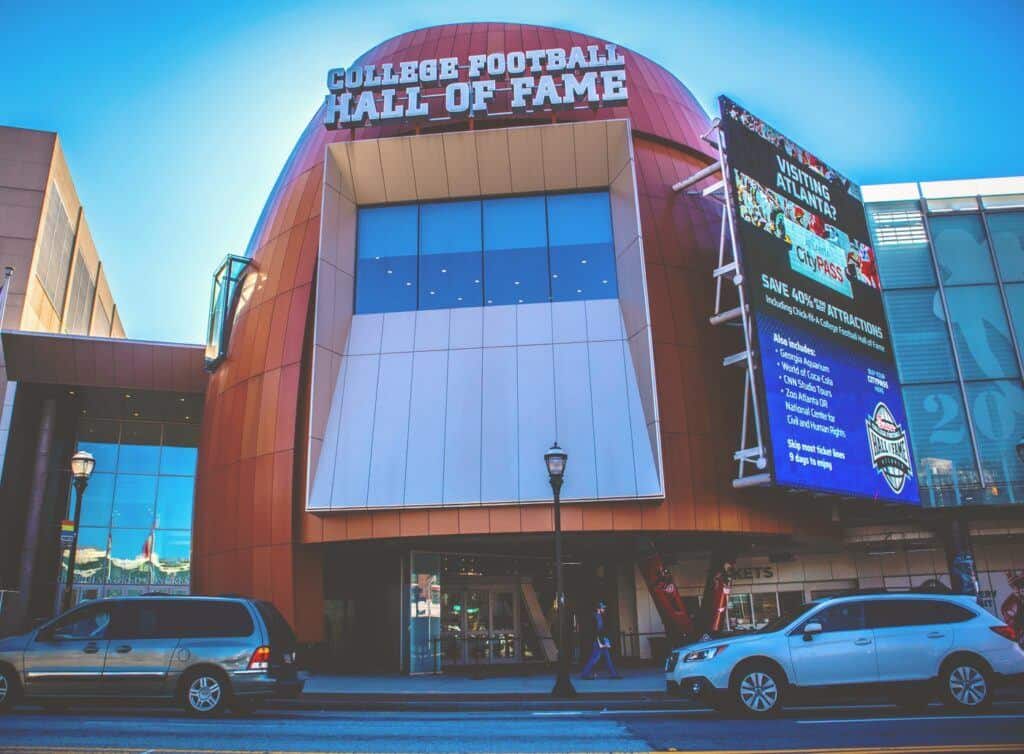 Alternatively…
Also in downtown Atlanta is the College Football Hall of Fame, now home to the ultimate fan experience. You will be happy to hear that the College Football Hall of Fame is about much more than just impressive on-field feats.
Upon entry to the Hall of Fame you will be given a lanyard that unlocks an interactive world of fascinating museums, sections dedicated to iconic fight songs and you can even create a mascot! Finish up by taking the field and trying to kick a field goal or throw a touchdown. Make sure to head to level 2 as soon as possible so you can enjoy the best parts of the complex before anyone else.
The Children's Museum of Atlanta is another fantastic downtown attraction designed for children up to 8 years of age. The only one of its kind in Atlanta, there are a variety of educational programs and exhibits that will inspire your kid's imagination and sense of discovery.
Where to Eat
When enjoying any amount of time in Downtown Atlanta you will have the opportunity to dine at one of the city's best hidden gems, Blossom Tree. Serving up mouthwatering Korean fusion, enjoy anything from traditional Korean cuisine to Korean-Mexican grilled shrimp tacos. Cheap, quick and delicious, Blossom Tree is the perfect lunch spot. If you haven't filled up, grab a set of their deep fried dumplings for the road.
For dinner you won't have a shortage of options in Downtown Atlanta, but a local favorite is Park Bar. Situated over two stories, Park Bar is the place to go for comfort food, and classic American pub grub. Choose between potato skins, patty melts and even grilled mahi mahi. You will catch plenty of sports fans here after the Falcons or Atlanta United play, so the atmosphere can certainly go up a notch. If you like whiskey you will also appreciate their extensive collection of over 60 bottles.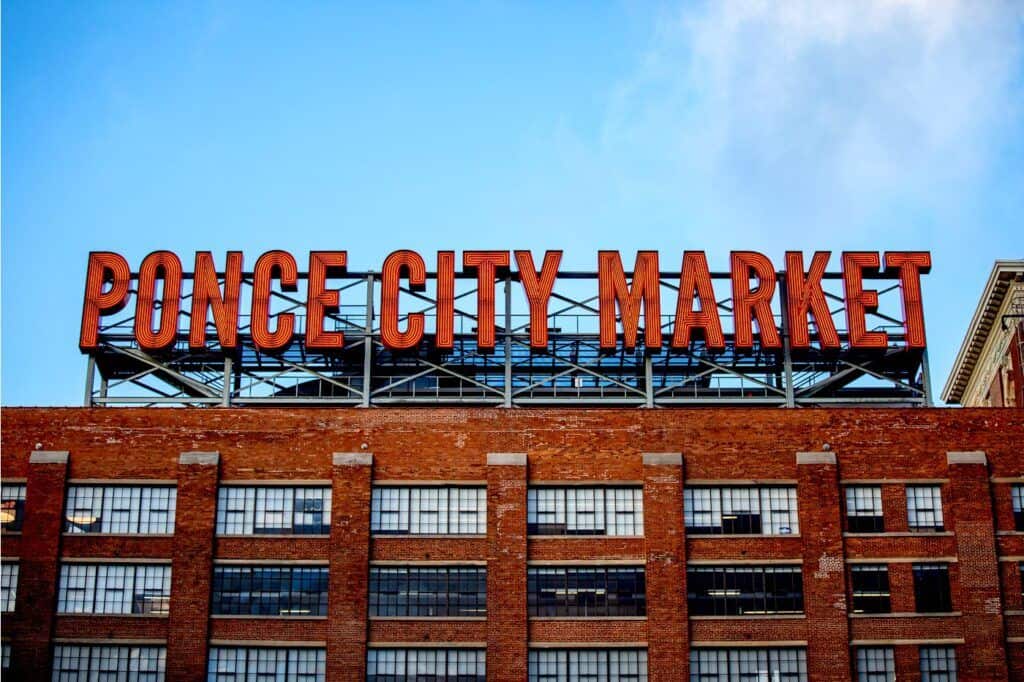 Day 2: Out and About
After breakfast it is time to find your way to Atlanta's Beltline. The Beltline began as an idea prior to the turn of the Millenium and has quickly risen to become a key attraction for locals and travelers alike.
The Beltline is a 33-mile path over repurposed railroad tracks and spacious walking tracks. It is like New York's High Line, however the Beltline covers most of the city and has spawned many urban projects such as the wonderful Ponce City Market.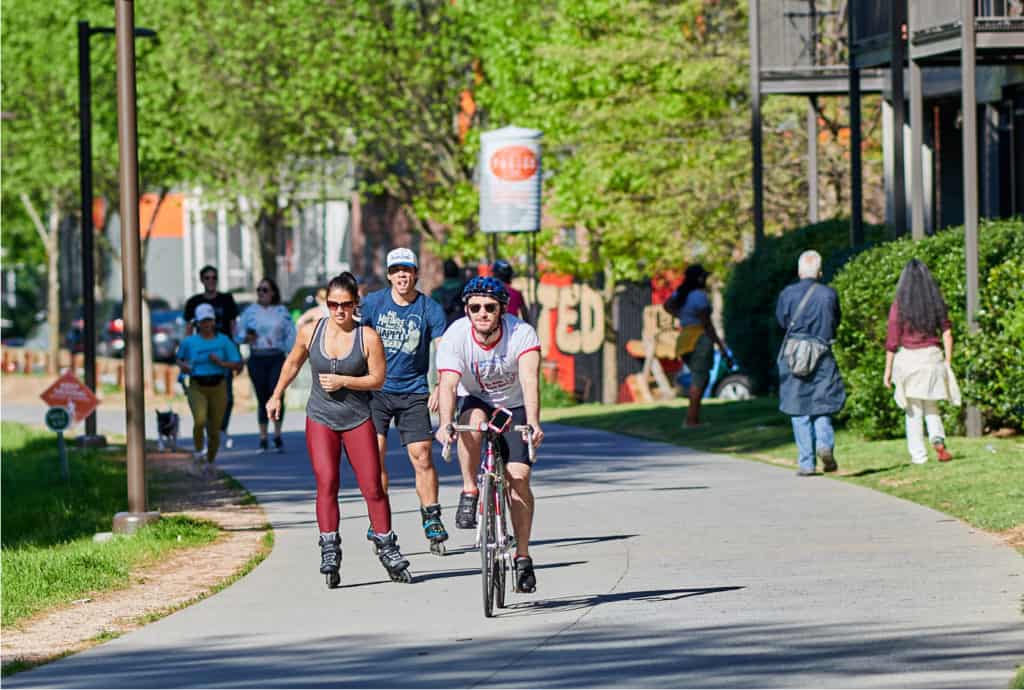 There are many sub-sections of this path but for the best route join the Eastside Trail at Piedmont Park and make your way towards Ponce City Market. This way you can begin and end at Park Tavern for drinks and dinner.
Many people walk the Beltline and the path can often be crowded, having said that if you want to see as much as possible then hiring a bike is the best way to go. Relay Bike Share and Skate Escape all have locations on or near Piedmont Park. Bike sharing is a great option and fairly inexpensive, just be sure to clock-off when you aren't riding.
It won't take long for you to arrive at Ponce City Market which features a diverse food hall. Try anything from classic American to Italian, Mexican and Chinese.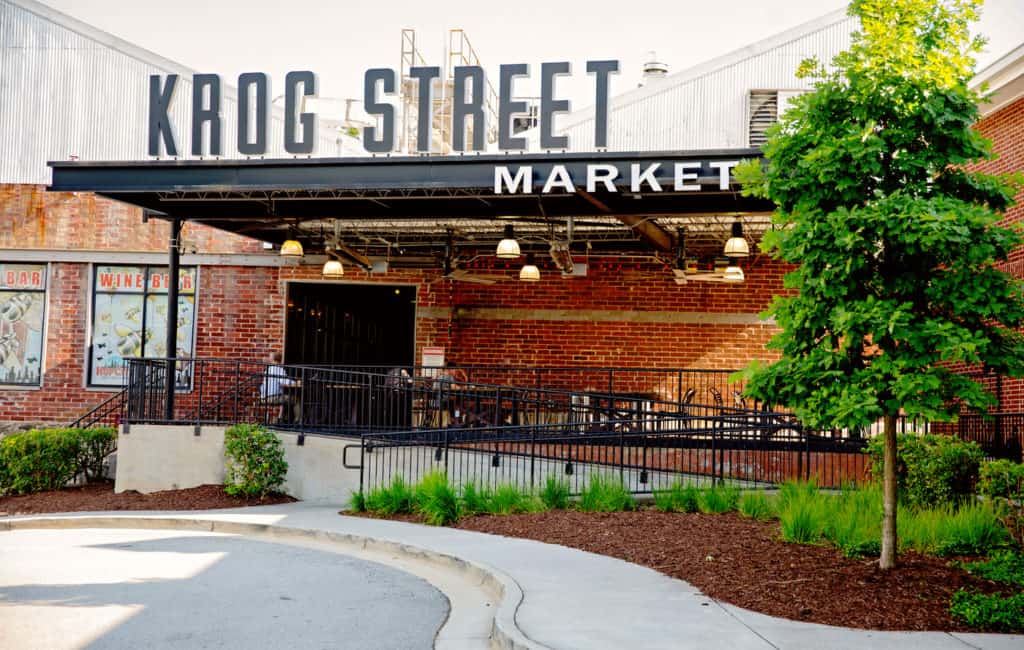 But we suggest continuing on. The day is young and there is so much to see. Make your way along the path until you reach the Krog Street Market. You will have passed breweries and pumping patio bars, but Krog Street will reward your patience.
What was once a former stove factory is now an immense food hall with upscale establishments and hole-in-the-wall restaurants along with the vast beer selection at Hop City.
From there you can choose between cycling on further down the line, or begin making your way back to Piedmont Park. Once you do turnaround, stop by Ladybird Grove & Mess Hall.
If the sun is out, then this is one of the best places to enjoy a cold beer or a wine spritzer in Atlanta. The oversized patio has a great atmosphere and comes with outdoor games such as shuffleboard. You can easily spend an hour or two here watching the walkers, rollerbladers and bike riders make their way along the Beltline.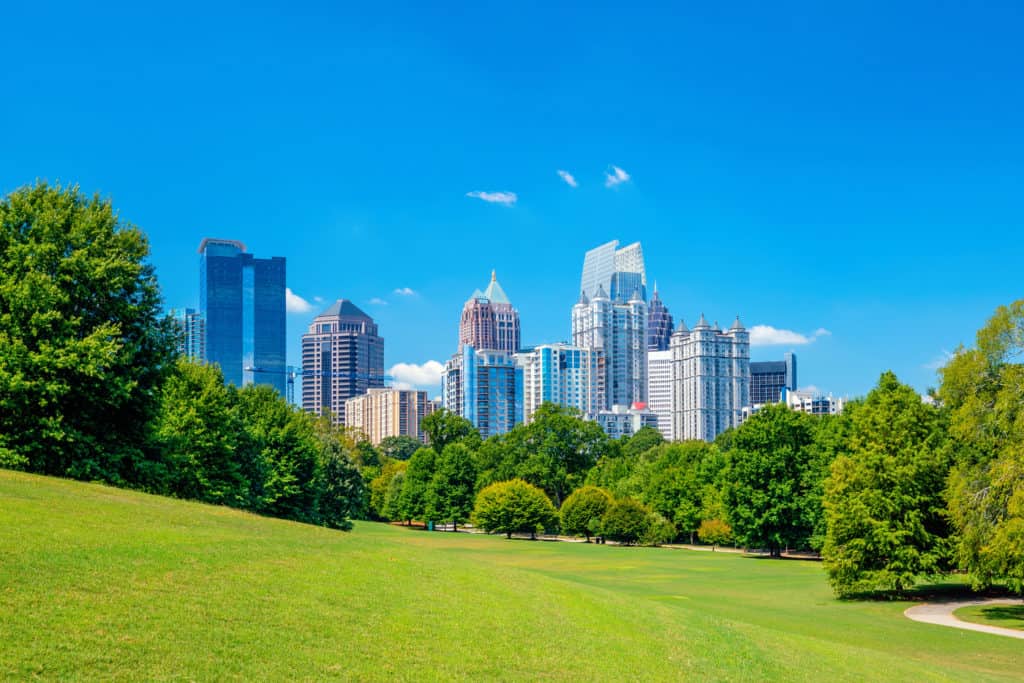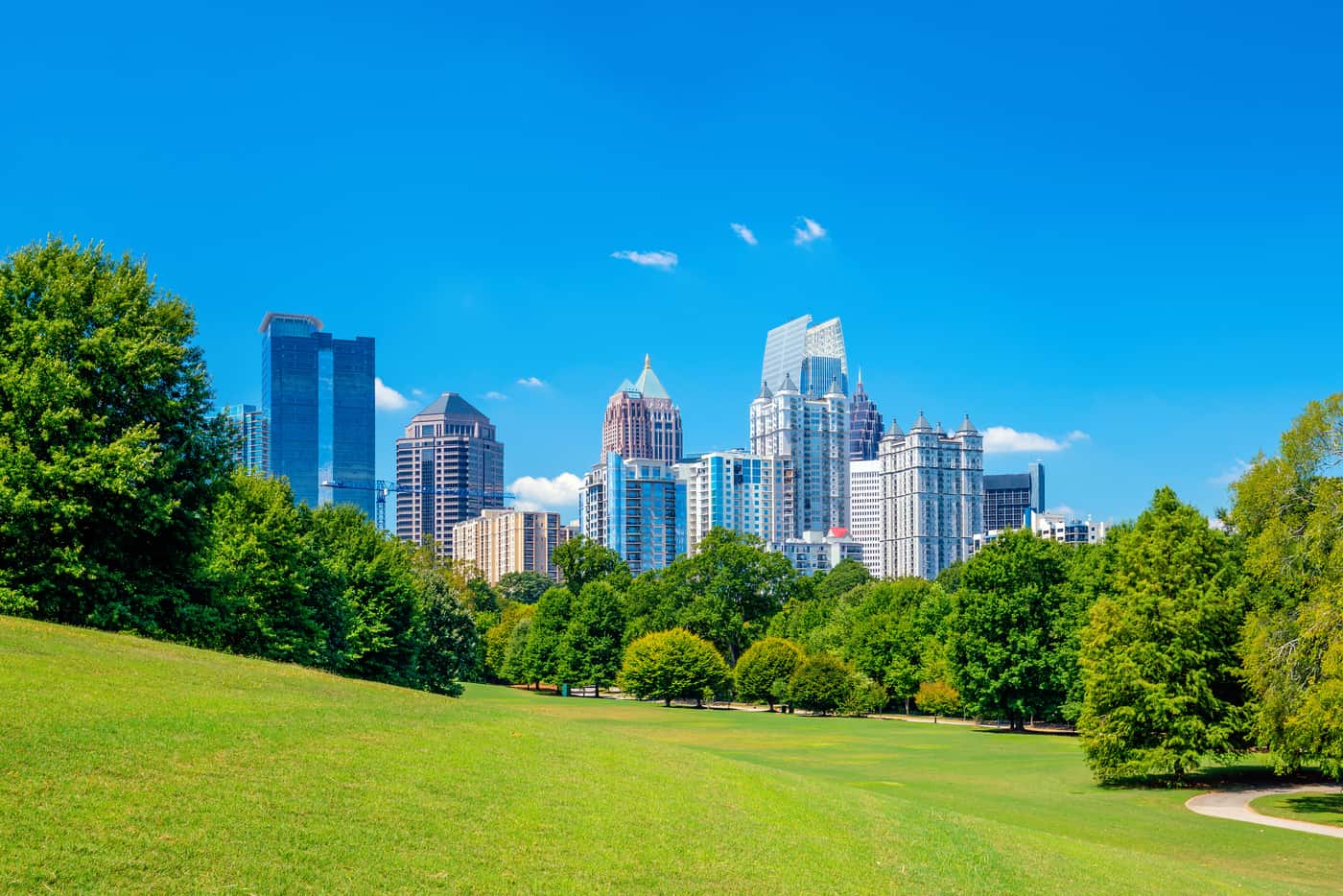 Upon your return to Piedmont Park, ditch the bicycle and relax your weary legs on the park's spacious grass lawns. Atlanta has as much green space as any city in the USA and the centerpoint is Piedmont.
The park is very popular on the weekends, with people running along the paths and playing football in the open spaces. After a day of cycling with a beer here and there, relax and watch the dusk take over the sky. Once you're ready for dinner, turn around and skip over to Park Tavern.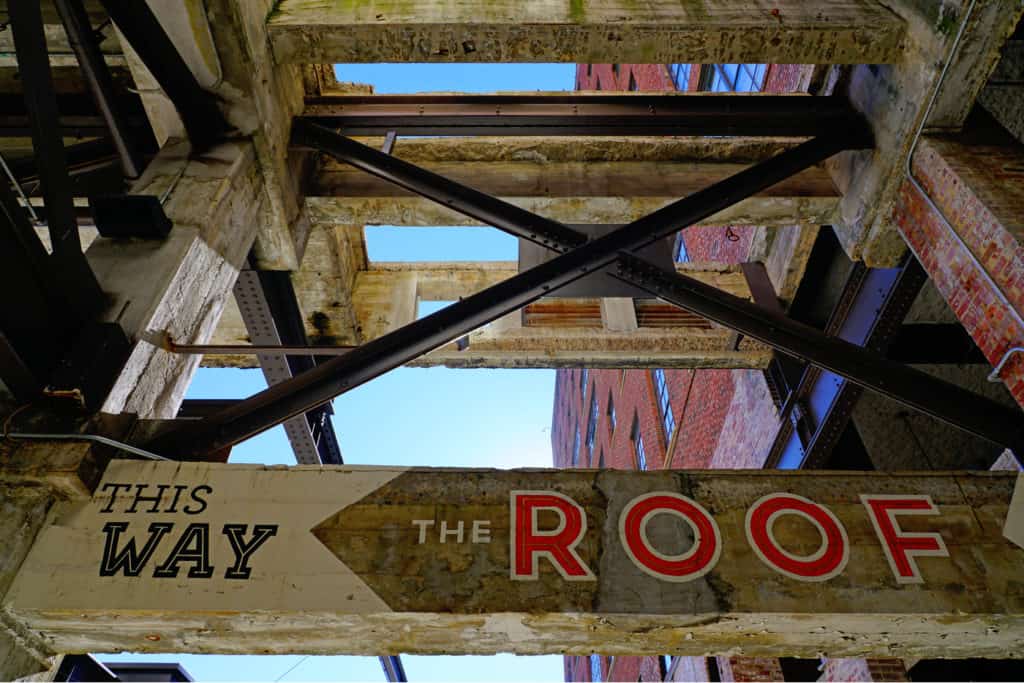 Once the check is paid and you're ready for a night on the town, then it's time to retrace your steps and head to the Ponce City Market. Enjoy a one-mile stroll or jump in an Uber.
You may notice on your arrival that the food hall isn't as busy. That's because everyone has gotten into the elevator and headed to the top floor. On the roof, you'll enjoy amazing views of the city, but the various carnival-style games will have you too distracted to notice.
Grab a drink and vibe with the background music. From there pick a game from skee ball to break-a-plate before grabbing a putter and making your way around the rooftop mini-golf course. Grab a ticket beforehand to save yourself some time on arrival.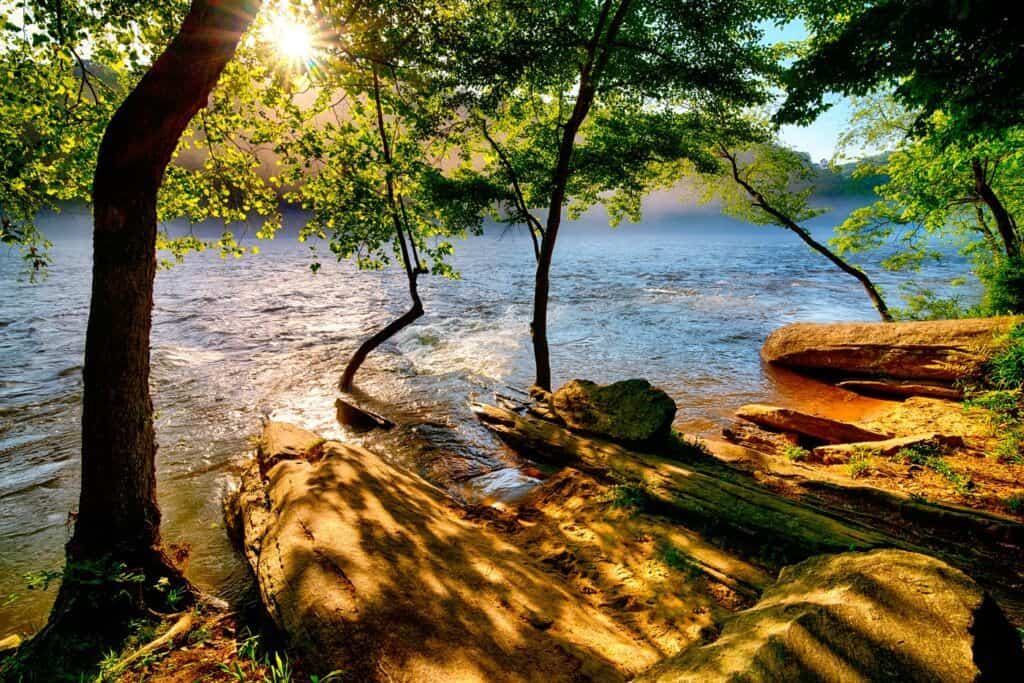 Alternatively…
If jumping on a bike and riding through the urban landscape doesn't wet your whistle, then put on your hiking boots and make your way to the Chattahoochee River.
Thanks to effective conservation, this natural area is Atlanta's outdoor pride and joy. Here you can explore the riverbanks, enjoy fantastic views from the edges of rocky bluffs and also find yourself alongside stunning waterfalls.
For a short hike that won't take up too much time, walk the East Palisades Trail. This hike combines all the parks highlights, from river walking, long-range views and traversing through dense bamboo forests.
Where to Eat
Start day two the right way with a classic southern breakfast. Visit Atlanta Breakfast Club for mouthwatering options from a simple meal of grits, sausage, bacon and eggs to the tastiest chicken and waffles in Atlanta. Don't worry, there are plenty of other delectable options that won't have you breathing heavy.
After a great day on the bike, settle in to arguably the best patio dining experience in Atlanta. Park Tavern ticks all the boxes, from excellent food, of which there are multiple eateries to choose from, excellent views of the park and city skyline along with being dog-friendly.
Try anything from the sushi menu, to fusion bowls and standard pub fare. Come by early and find out why it is the most popular spot for a day drink with friends.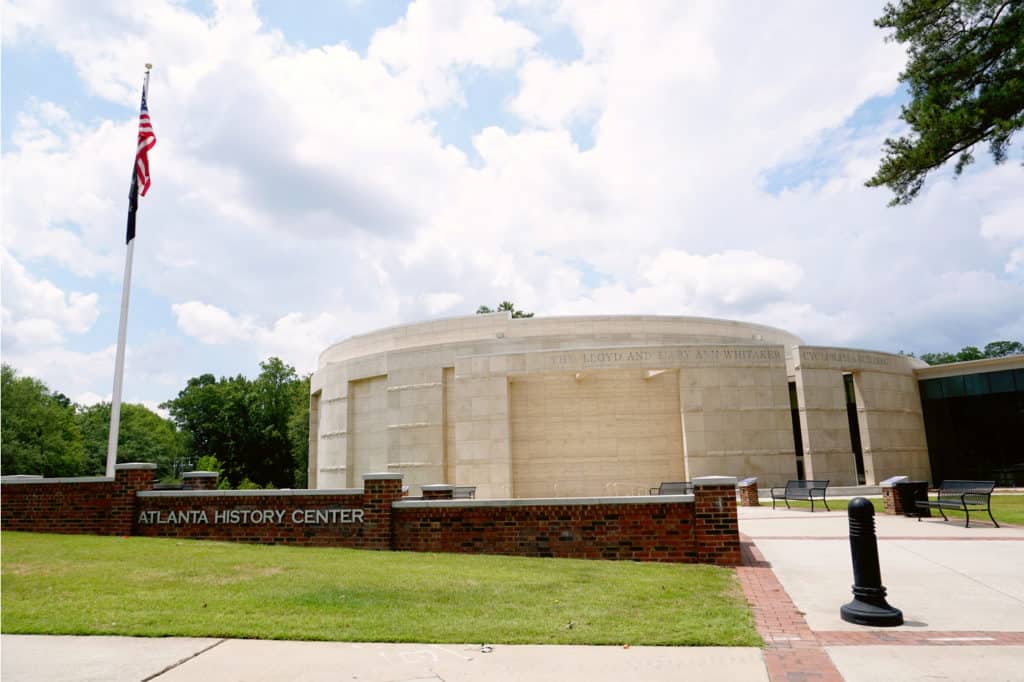 Day 3: Atlanta's History
If you visited the National Center for Civil and Human Rights, you will have a decent understanding of Atlanta's history. But be prepared to get the full spread with a visit to the Atlanta History Center in the neighborhood of Buckhead.
This museum is rated as one of the best in the country, in part because it is so much more than a museum. Visitors will find historic houses, beautiful gardens, walking trails and a farm across 33-acres.
The farm come with live animals, a historic cabin and a Victorian playhouse. Once you've seen the farm and hiked the trails, take a tour of the Swan House, built in the 1920s complete with period actors posing as resident family members.
Finish up by exploring the Cyclorama exhibit which highlights the Battle of Atlanta. The three-dimensional painting dates back to the late 19th century and comes with a 360-degree viewing area.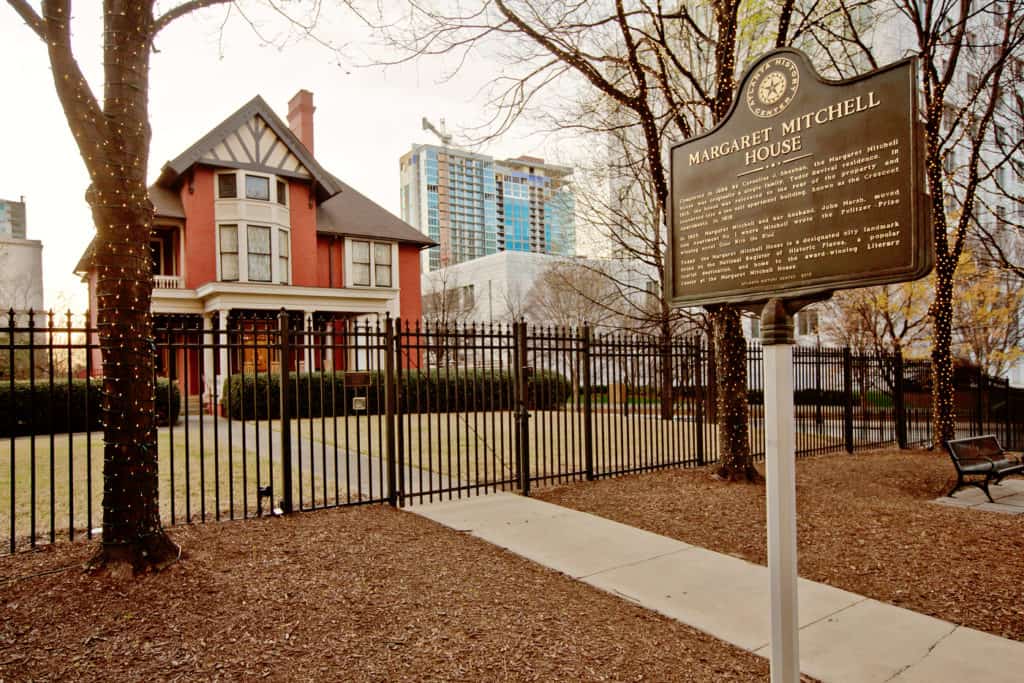 Now that your taste of history has been stoked, make one last stop at Margaret Mitchell's house. The Gone with the Wind author set up shop in this building when she wrote her classic novel. Even if you know very little about the novel and her work, the tour provides incredible insight into Margaret's life while the museum displays various artifacts and dives into the creation of the novel's movie.
Alternatively…
If you want to get your the adrenalin pumping through your body on your last day in Atlanta, then trade museums for theme parks. Six Flags Over Georgia is stocked with thrilling rollercoasters, adventurous waterparks and rides just for kids.
But such is the popularity of the park that its 40 exciting attractions brings large numbers every time the gates open. As soon as you arrive, head to the back of the park and work your way to the entrance. Everyone will do the opposite, leaving you with quicker lines and more time on the rides.
Where to Eat
Waking up on your last morning in Atlanta won't give you the best feeling. After all, no one wants their vacation to end. But to put a smile on your face make your way to Babs Midtown for yet another excellent brunch.
Babs is one of the coolest spots in town to enjoy brunch, the atmosphere is homey and the menu offers a great diversity of options. For penny pinchers, this is one brunch that won't cost a bunch. Once the check is handed in, MARTA stations are nearby so you can journey on to your morning activities.
For those not enjoying a thrilling day at Six Flags, then head to Bun Mi Vietnamese for lunch in the Buckhead neighborhood. While there is a plethora of excellent Vietnamese restaurants in Atlanta, Bun Mi's banh mi stands out among the crowd. Not to mention it is close to the Atlanta History Center.
The banh mi at this restaurant comes with bread that offers the perfect crunch, and you will think about the tasting fillings long after you return home.

Final Thoughts
3 days in Atlanta will give you a tremendous look into what makes the city tick. From the many attractions that don't feel like tourist traps to the strong dining scene and many historic exhibits.
Many of the attractions that are listed above are also included on the Atlanta CityPass. For $83.77 per adult, you will receive free entry into places such as the World of Coca-Cola, the College Football Hall of Fame and the Georgia Aquarium.
Following this itinerary will help you see all the best of Atlanta without missing a beat.