Visiting the Sahara Desert was the best thing I've ever done – no question.
It is somewhere I'd been dying to go for years and finally getting there, and experiencing its beauty first-hand, was truly amazing.
So, so, so amazing!
Before I write about my desert experience, I first wanted to share with you some of my favourite photos from the three day trip. Stay tuned for tomorrow's post, which will have all of my adventures detailed in full!
Day One
The first day of the tour was all about experiencing traditional Berber life. We spent the entire day driving from Berber village to Berber village, traipsing endlessly down near-identical alleyways, taking photos of near-identical houses. The first village we visited was fascinating, and absolutely gorgeous too – but when you're taken to 40 of them (and they're all basically the same) it starts to get a little dull… I just wanted to get to the desert!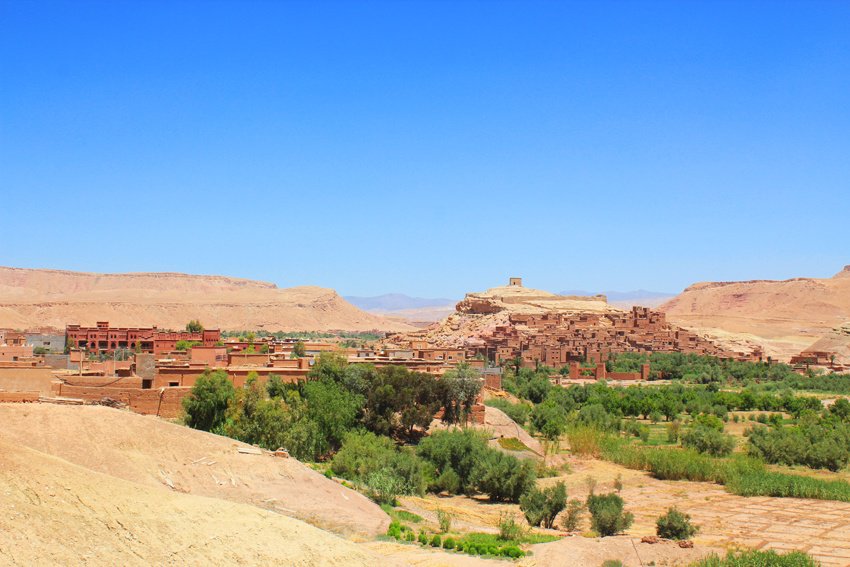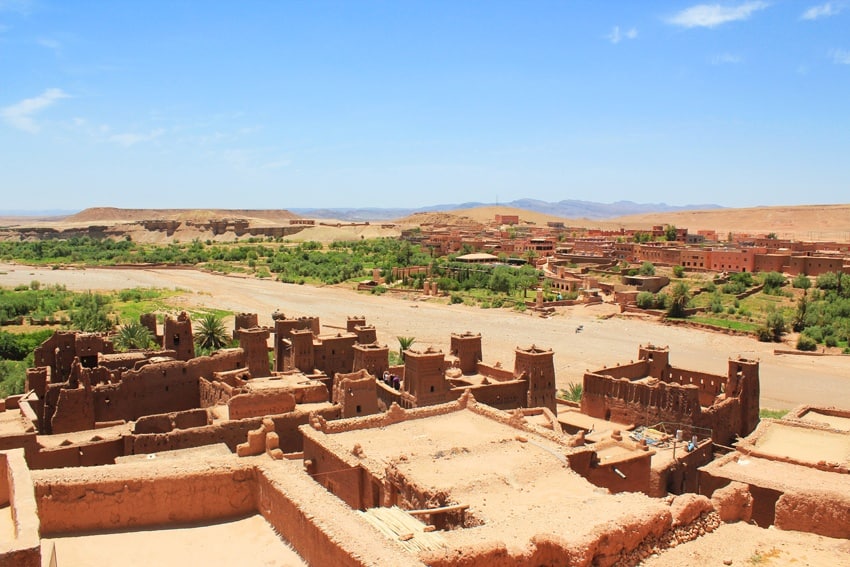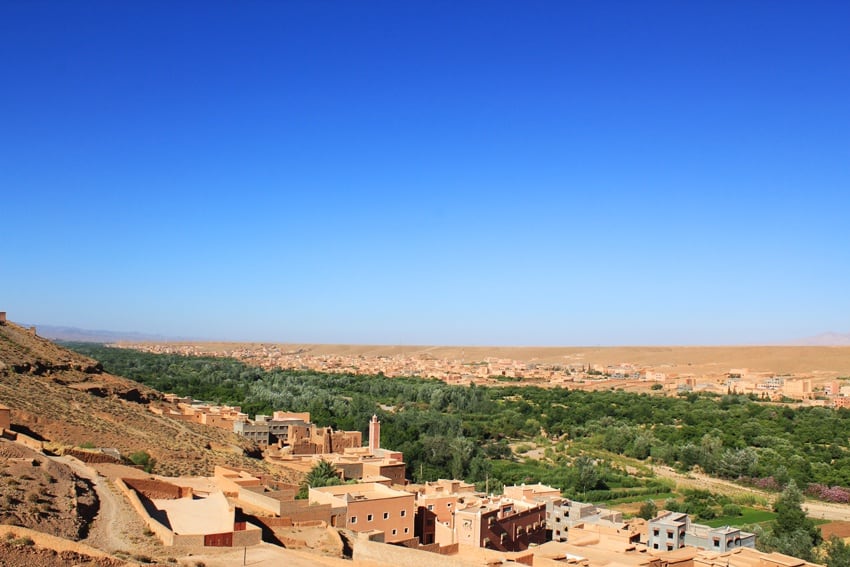 Day Two
And finally, we reached our destination.
The Sahara Desert.
The next 12 hours were spent riding camels silently through the sand dunes, racing each other to the top of a dune to watch the sunset, having a fantastic dinner around a campfire before listening to some traditional Berber music, dragging our mattresses out of our tents to sleep under the stars, falling asleep while being able to see the Milky Way and dozens of shooting stars in the sky above, and waking up super early to watch the sun rise over the desert.
So. Amazing.
Have I said amazing too much?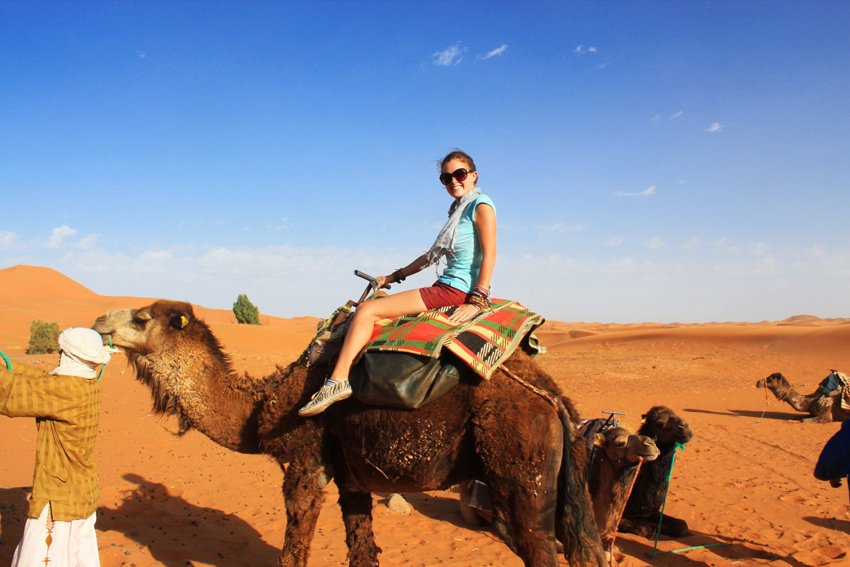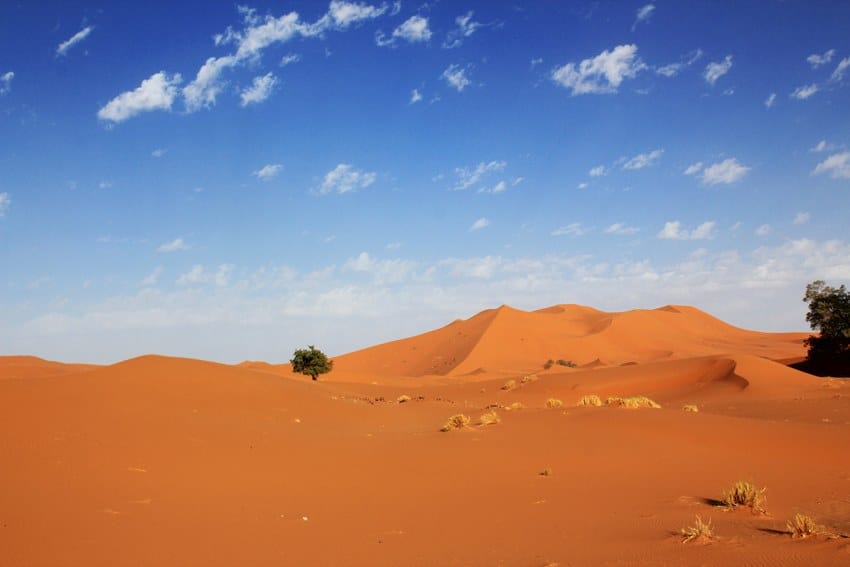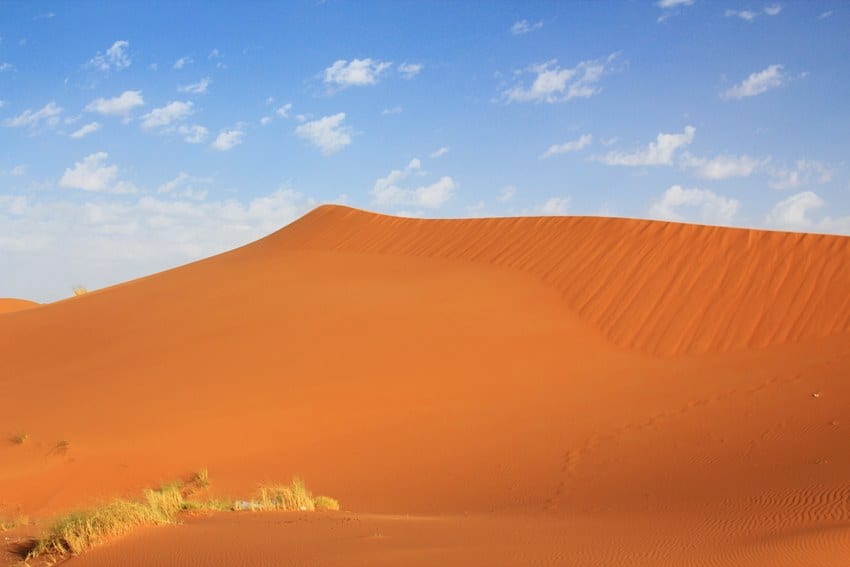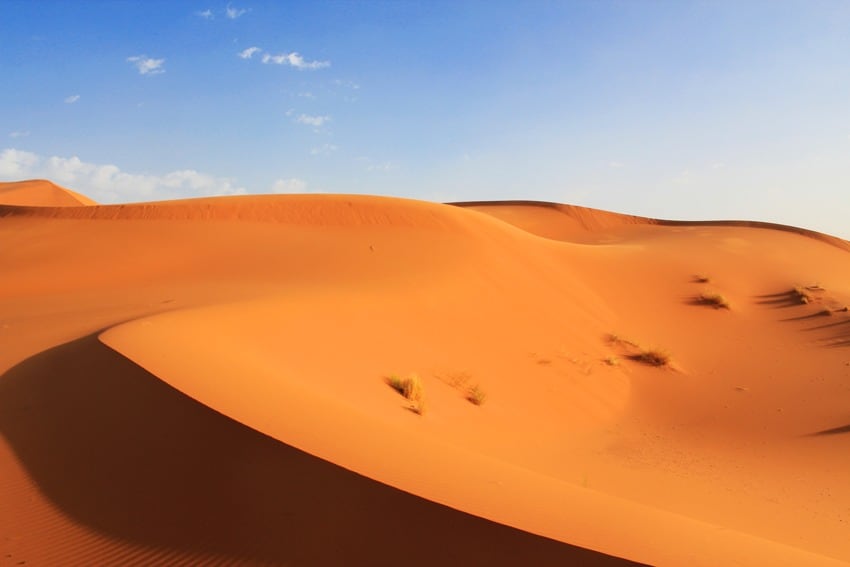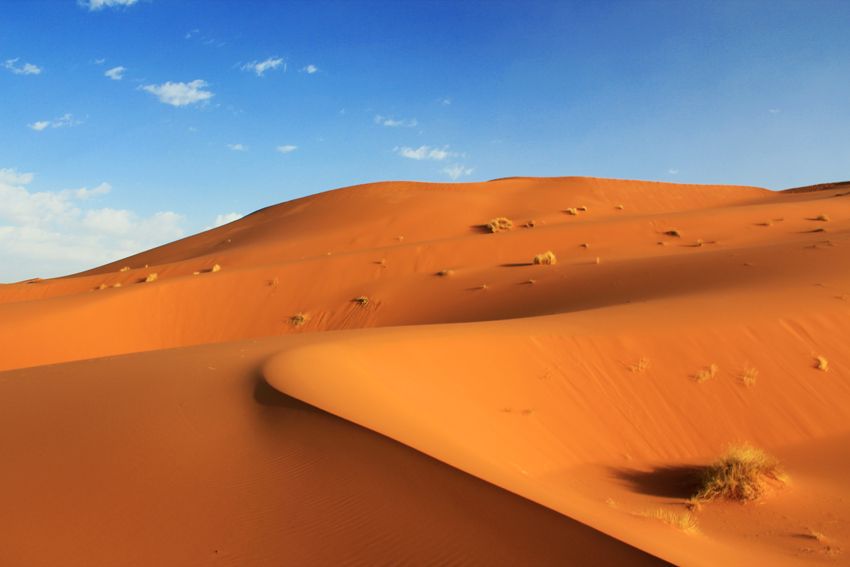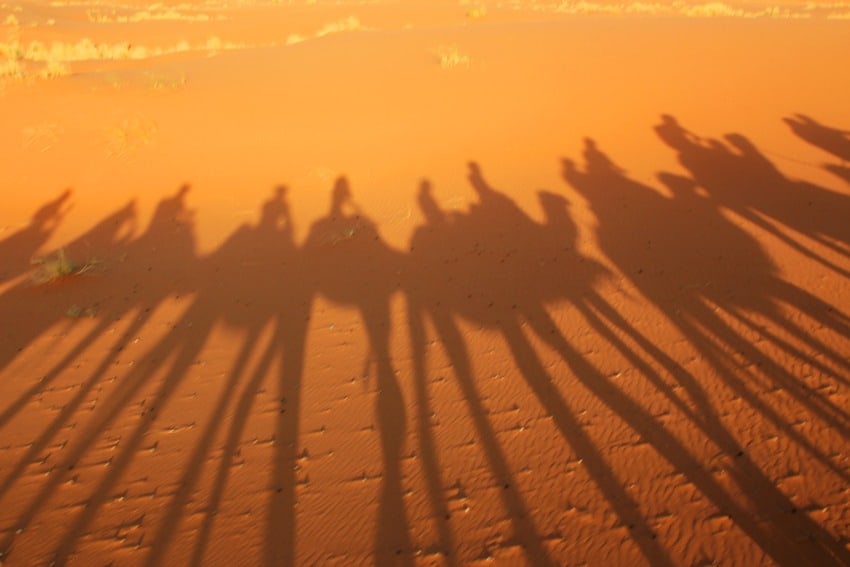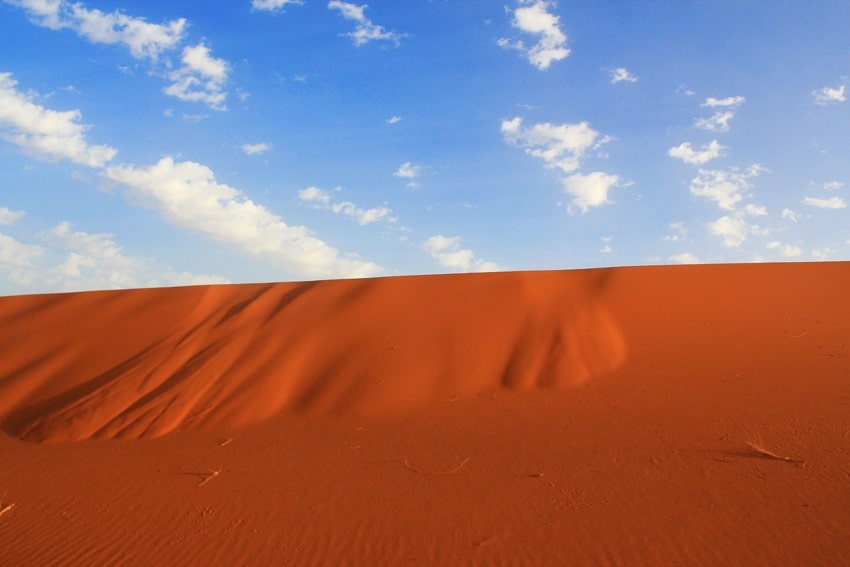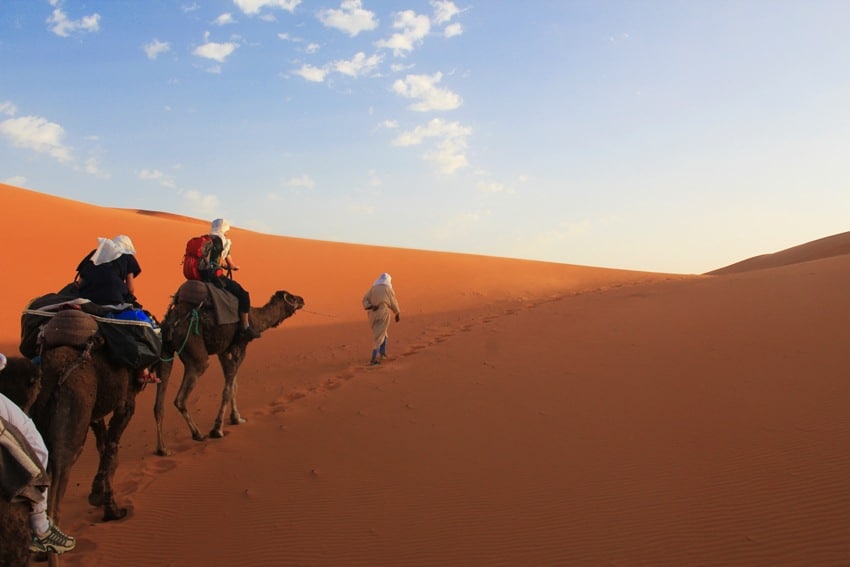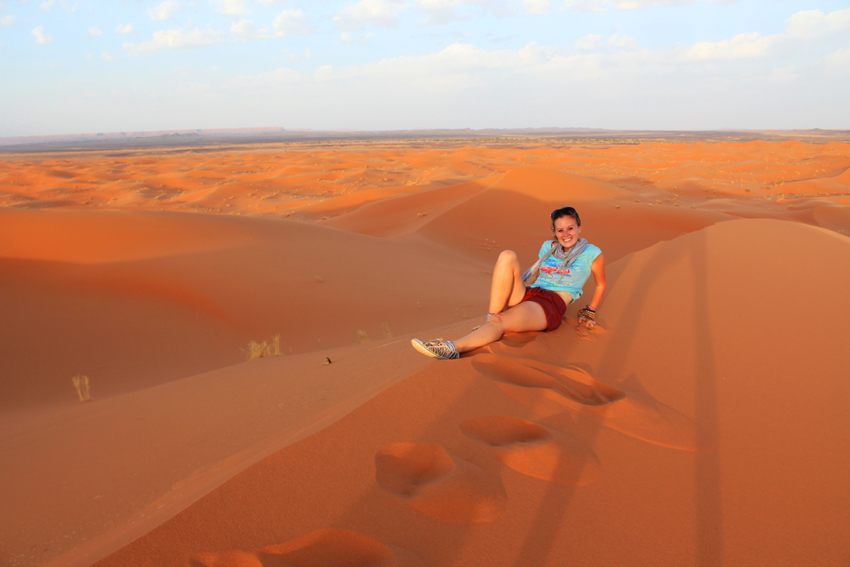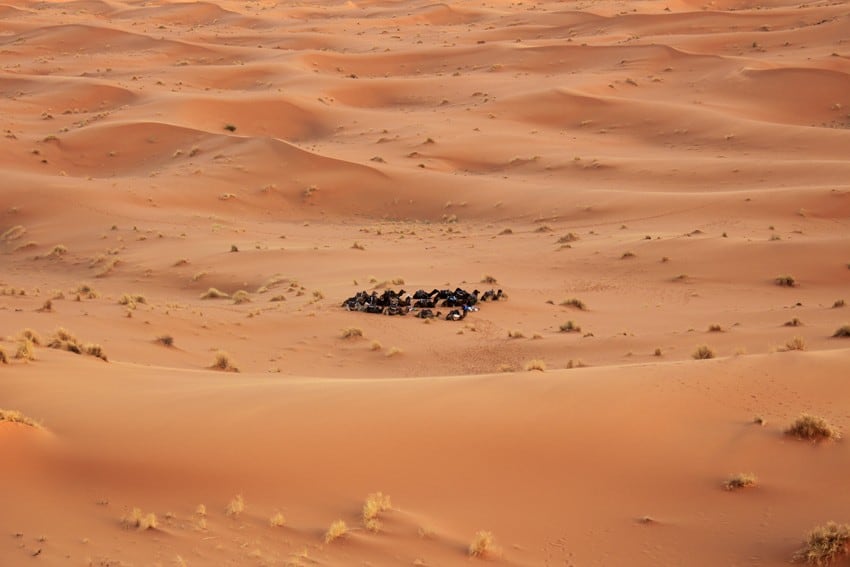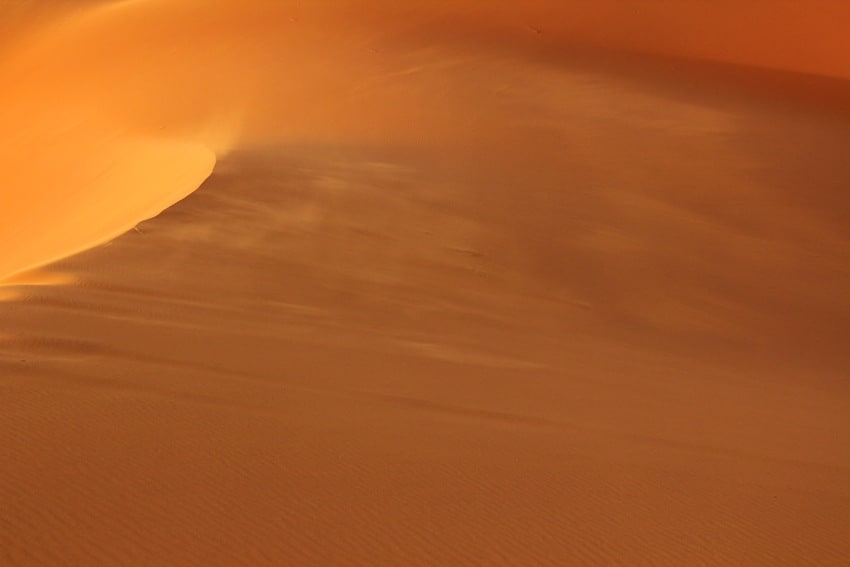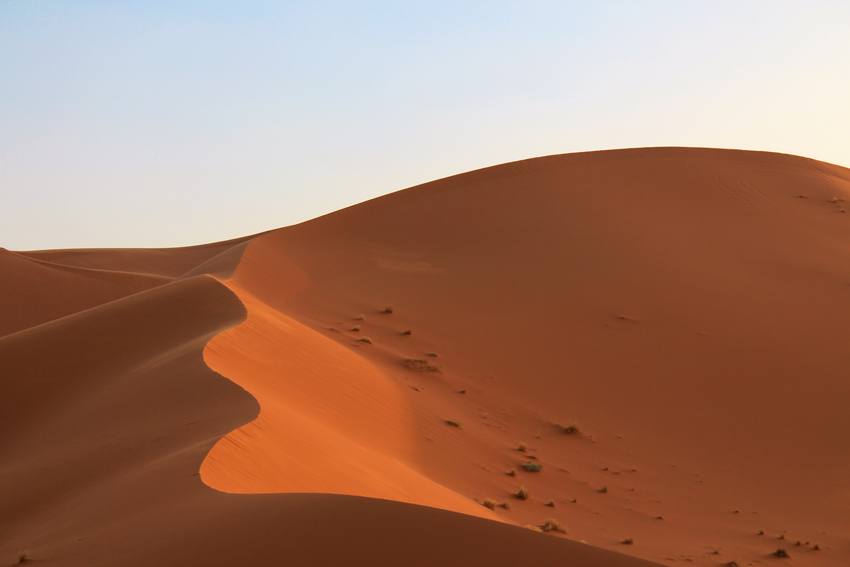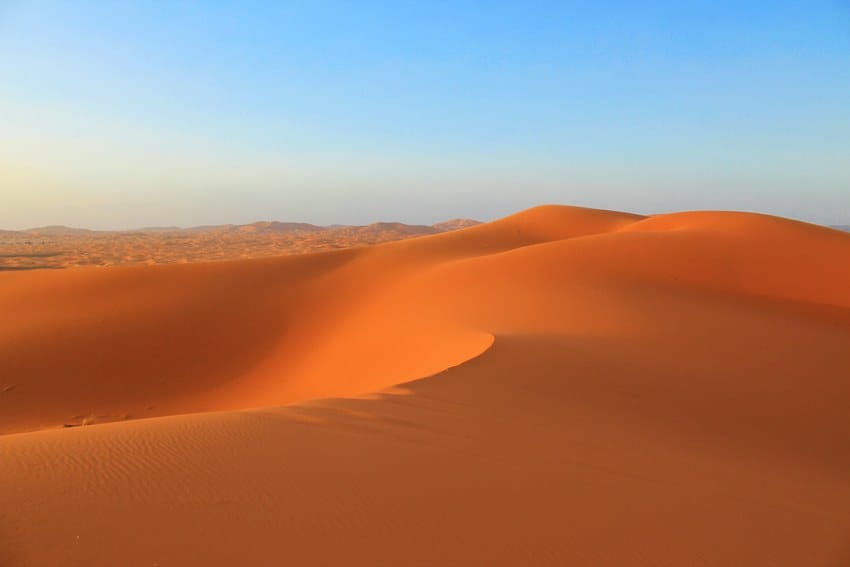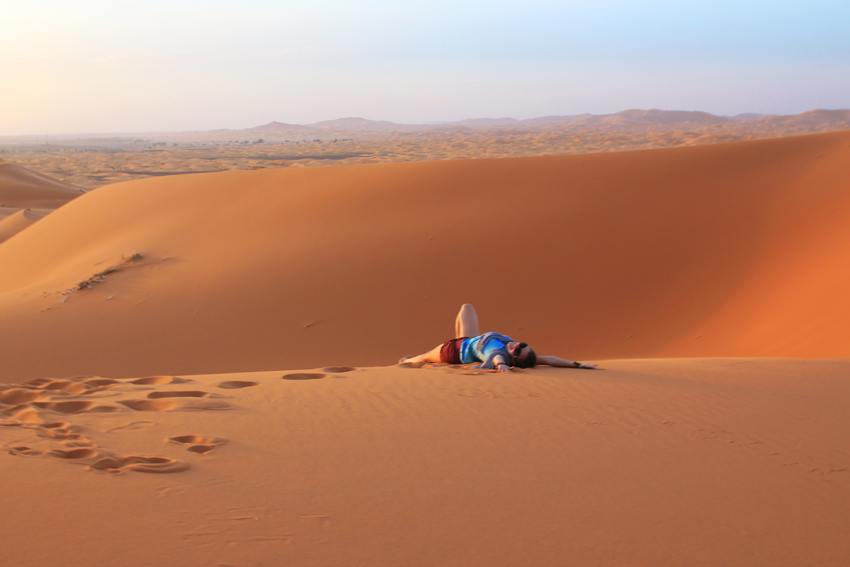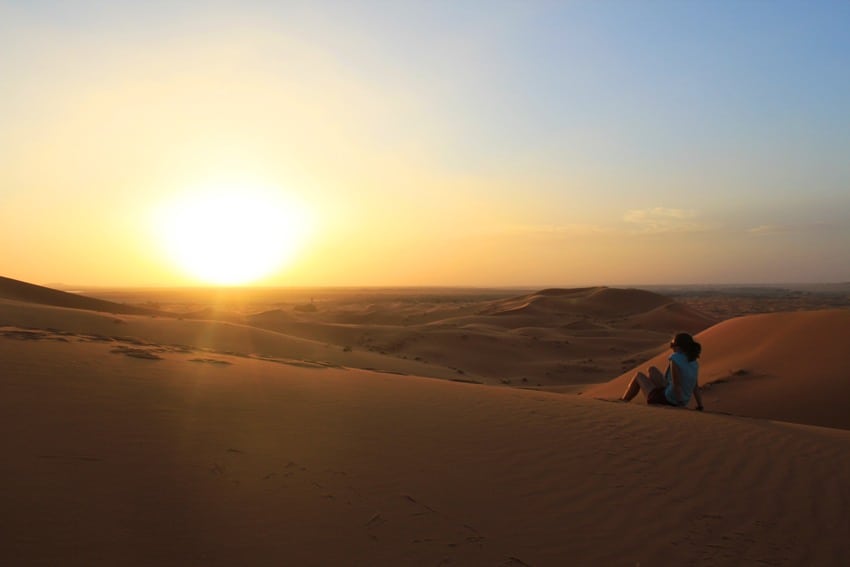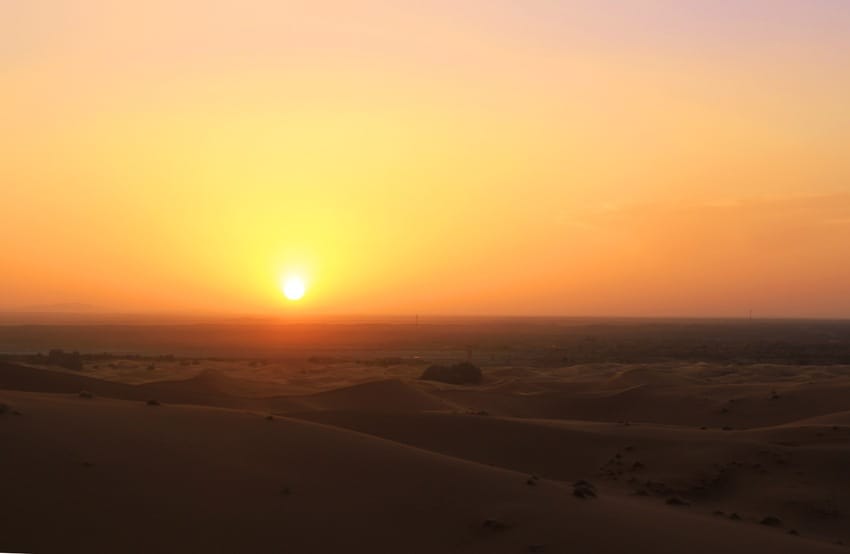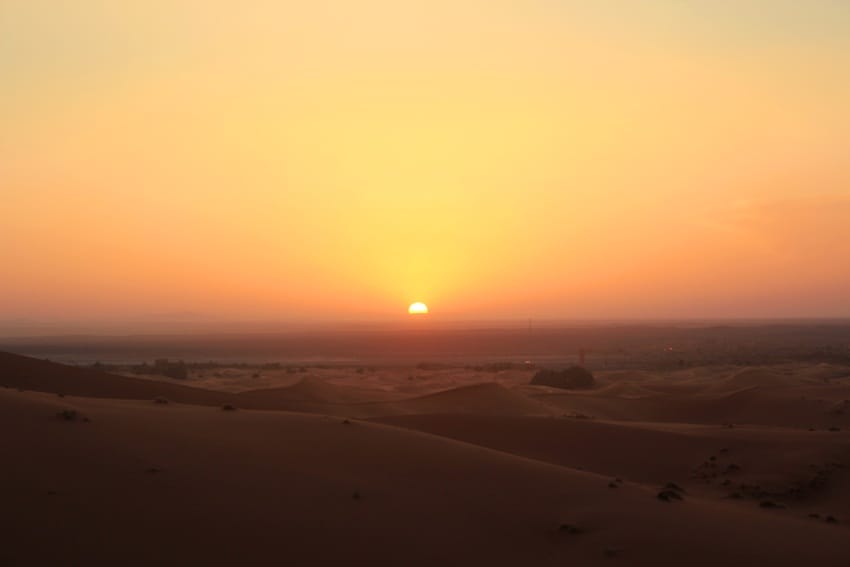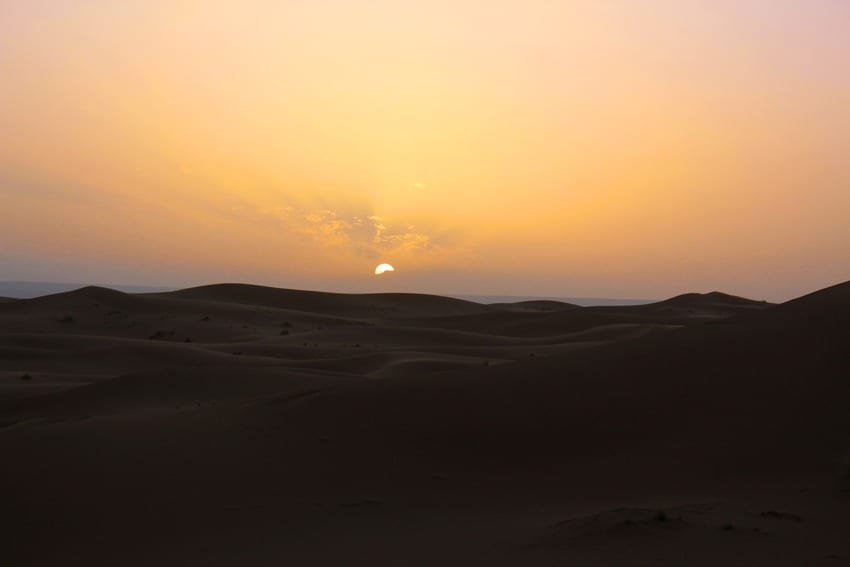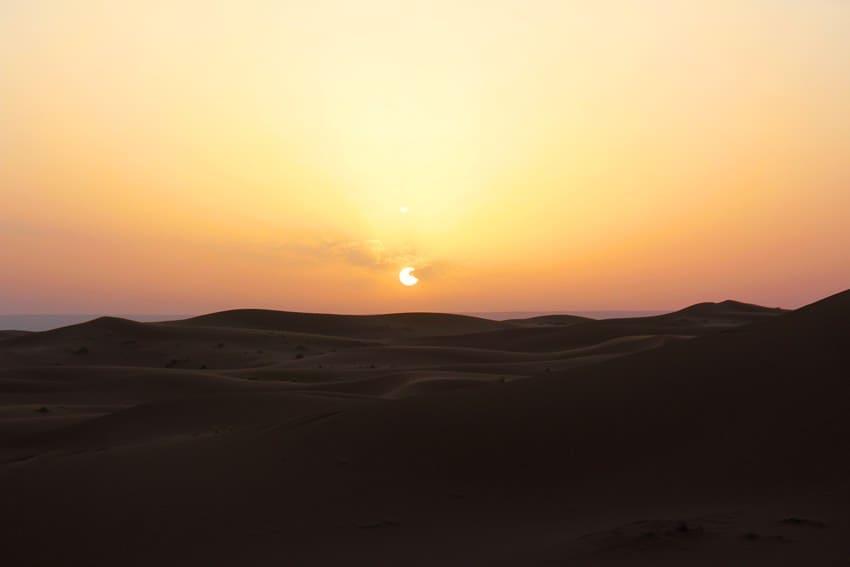 I wish I could have spent longer in the Sahara Desert – it was one of those places where I just wanted to stay for years and years. It was truly mind-blowing and I can't wait to tell you about it in more detail!
Related Articles About Morocco

🐪 An Incredible Experience in the Sahara Desert
💰 How Much Does it Cost to Travel in Morocco?
🧕🏼 The Complete Guide to Travelling to Morocco as a Solo Woman (2023)
🇲🇦 28 Incredible Things to Do in Marrakech, Morocco
🔹 Is Chefchaouen the Prettiest City in the World?
🏖 Every Post I've Written About Morocco