Tucked away in the upper west corner of the US, Seattle is the birthplace of Starbucks, Amazon, Microsoft, Boeing, and grunge music, and it has captured the attention of film and tv as the backdrop for crime dramas and romcoms. It suffers a bad rap when it comes to weather, yet the locals (known as Seattleites) don't seem to mind if it stops more people from moving there.
When asked to describe my former hometown, I tend to ramble on about evergreen trees, snow-capped mountains, a vibrant coffee culture, and islands reached by ferry boat and visited by Orcas and bald eagles. But I also keep things balanced by remembering the frequent cloudy days, horrible traffic, and the increasingly daunting problem of homelessness within the downtown core. Otherwise, Seattle can sound too good to be true.
If you're fortunate enough to be visiting The Emerald City, you might want to put the following places on your list.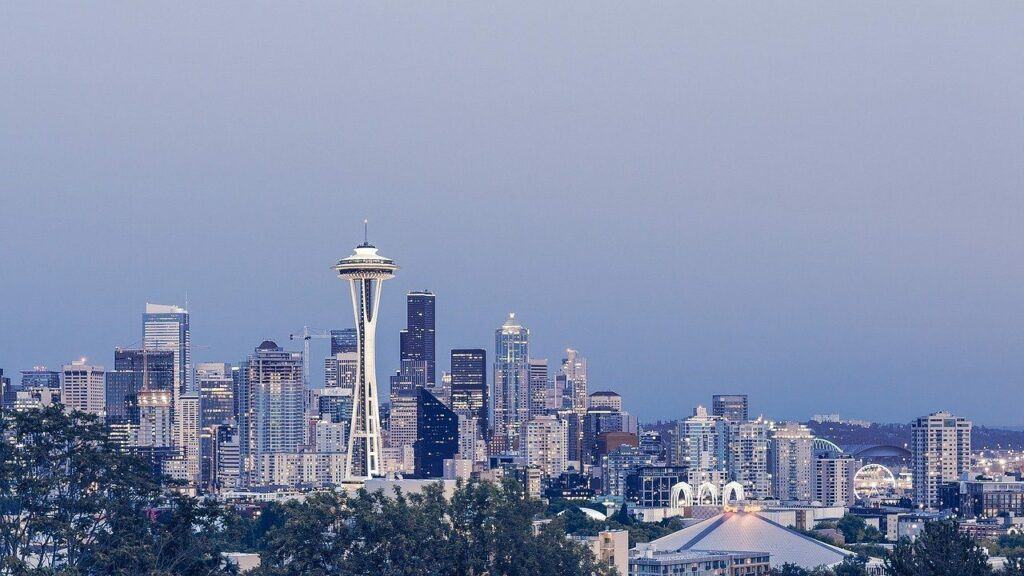 The Space Needle
This iconic Seattle landmark was built for the 1962 World Fair and remains the most recognizable aspect of the city skyline. You can reach the top by elevator, where you'll find a rotating restaurant and observation deck that offers stunning, 360-degree views of the city and Puget Sound.
It's a good idea to purchase a ticket in advance if you're visiting during the busy summer months. You can save money by buying a dual ticket for the Space Needle and the Chihuly Garden and Glass, located next to the Needle.
Chihuly Garden and Glass
Conveniently located next to The Space Needle, Chihuly Garden and Glass showcases the incredible glasswork of renowned artist Dale Chihuly. His work can be found in more than 200 museum collections worldwide, including London, Japan, and New York.
It doesn't take long to walk through the indoor and outdoor exhibits, and you will be awed by the light, texture, and color captured in the glass sculptures. It's my museum of choice when in Seattle and I especially love the outdoor garden features of glass plants.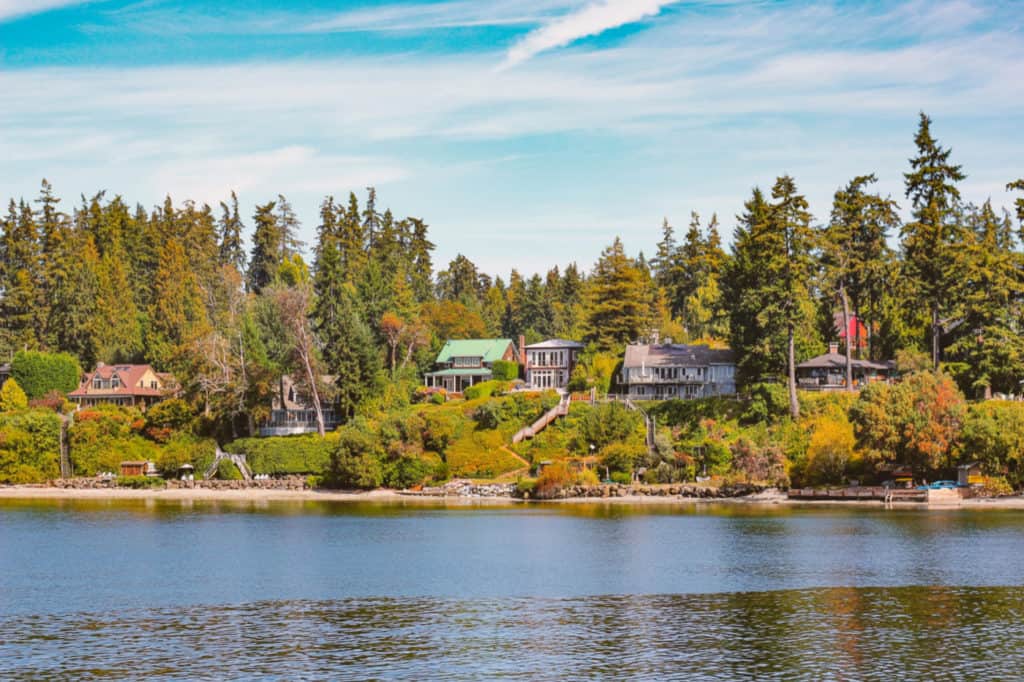 Boat trip to Tillicum Village (or a ferry to anywhere)
You can't do the city of Seattle justice without hopping on a boat somewhere. Puget Sound separates the city from the Olympic Peninsula, with about 35 islands to explore in between.
On an Argosy Cruise from the Seattle waterfront, you can travel to Blake Island, a beautiful 472-acre state park with great hiking trails available (and no cars). Here you can enjoy cedar-staked salmon roasting over an alder wood fire and a show that depicts the story of the Native Americans of the Puget Sound area.
If that sounds a bit touristy for your taste, skip the Argosy tour and jump on a ferry. Washington State ferries are frequented by commuters, day-trippers, and tourists alike, and day trips and excursions by boat make for an enjoyable way to island hop. You can take a ferry to Bremerton, Bainbridge Island, Vashon Island, West Seattle, or even Victoria, British Columbia. (Although for Victoria, you need to hop a special ferry called the Victoria Clipper.) You can skip the sometimes-long car ferry line by traveling as a foot passenger, but keep in mind that you might want a car to fully appreciate your destination.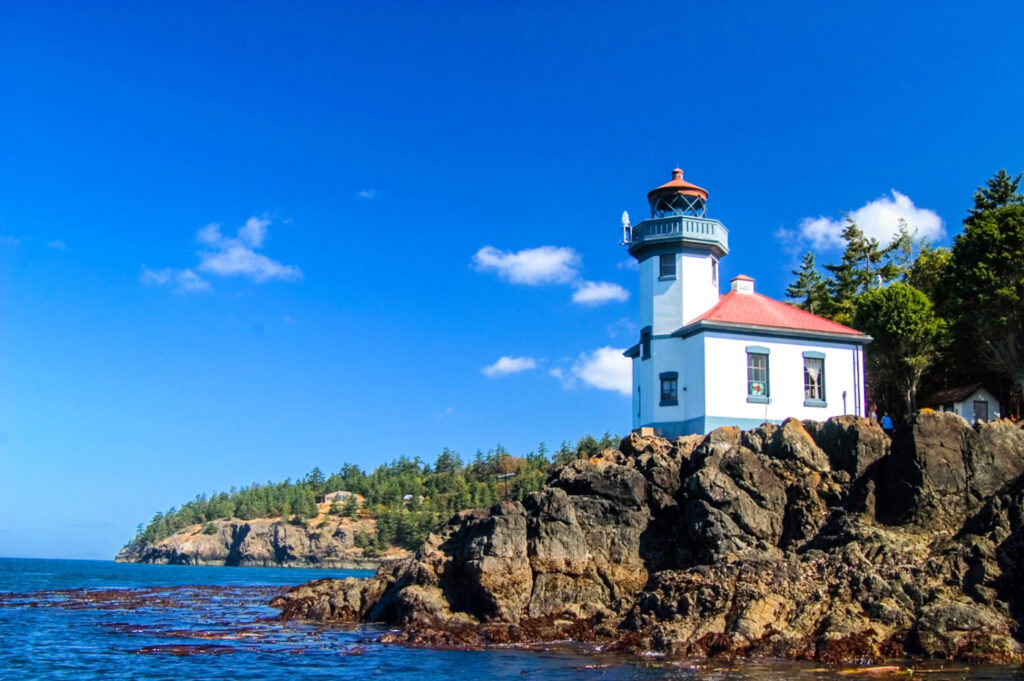 Explore the San Juan Islands
The San Juan Islands are an archipelago created by a submerged mountain chain in upper Puget Sound near the Canadian border. This group of islands is one of my favorite places in the world. (Yes, the world!) If I could, I would teleport myself there regularly, landing in a kayak surrounded by pristine wilderness, eagles, sea lions, and orcas.
To get to the San Juans (as the locals call them) you need to travel north to Anacortes and cross the Sound by ferry. As mentioned above, you can go with or without a car, but you'll be able to explore the islands better with a vehicle. The ferries run year-round, with several sailings daily to and from the four main islands – San Juan, Lopez, Orcas, and Shaw.
Each island is unique, but you can expect to find small villages with boutiques, galleries, and restaurants. There are plenty of beaches and hiking trails to explore, plus places to kayak, paddleboard, and go whale watching.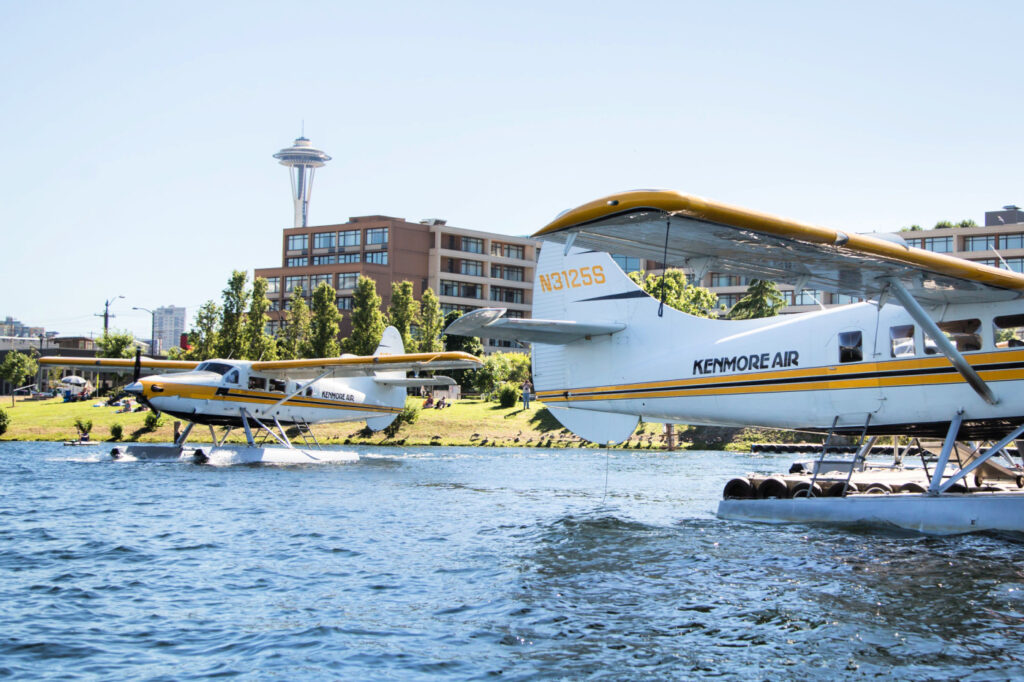 Travel on Kenmore Air
Traveling by seaplane is a very Pacific Northwest thing to do. You'll feel like you're headed to the Alaskan wilderness, even if you're not.
Kenmore Air has been in operation since 1946, starting with one salvaged floatplane in a single garage. Today, there are 52 pilots and 25 aircraft. Their one-way destinations include the San Juan Islands, Victoria, Vancouver, and the B.C. Inside Passage. They also offer scenic flights over Seattle, Mount St. Helens, Mt. Rainier, San Juan Islands, and Lake Washington.
Everyone on board gets a window seat because the views are what seaplane travel is all about. The Seattle skyline, glorious mountain ranges, and meandering waterways make this city shine, and Kenmore Air allows you to get the aerial view you rarely see.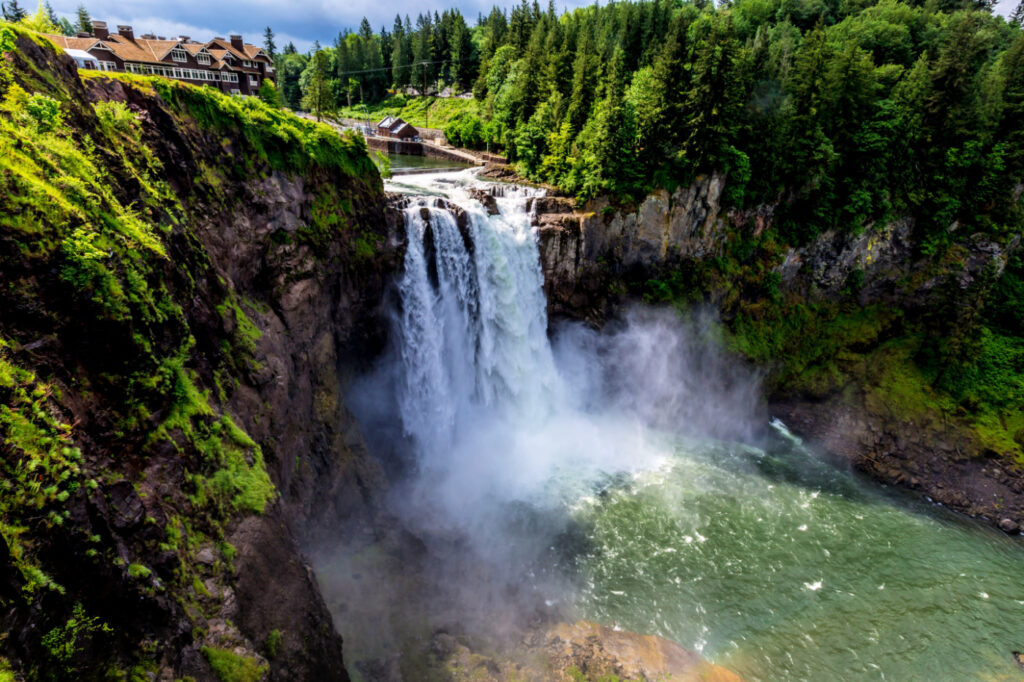 Snoqualmie Falls and Salish Lodge
Less than 30 miles from downtown Seattle, you'll find Snoqualmie Falls, a 270-foot thundering waterfall in a gorgeous natural setting. You can hike in this area, but one of the main attractions (besides the falls) is the restaurant at Salish Lodge. Make a booking in advance for breakfast or brunch and be sure to order their famous pancakes.
If you're up for a bit of a splurge, stay overnight in one of their beautiful rooms and enjoy the spa, too. I can recommend the hot-stone massage.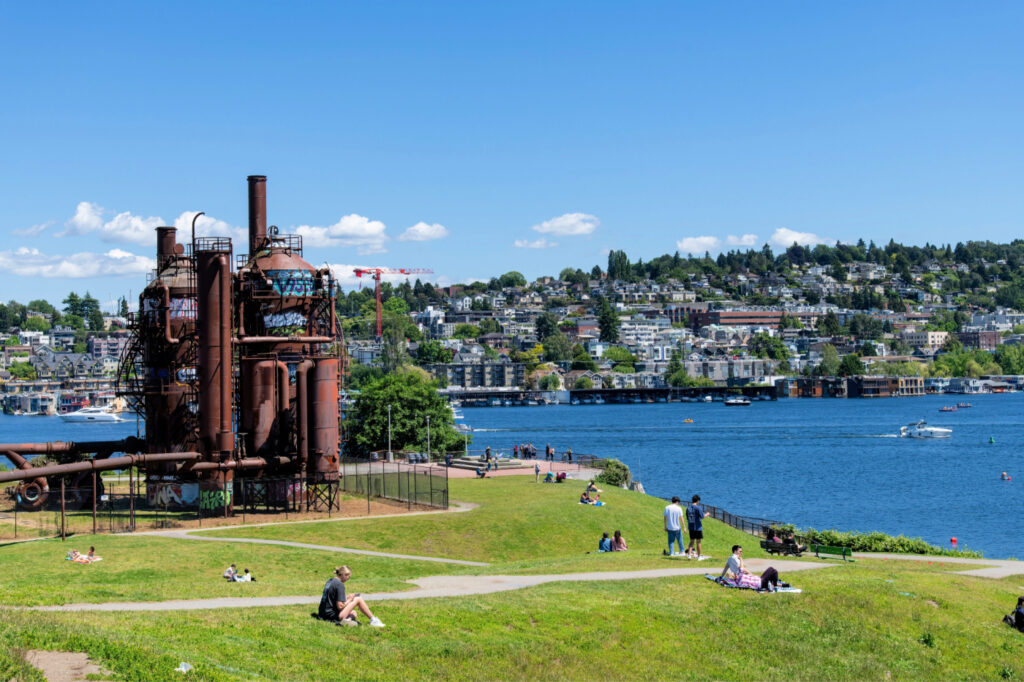 Visit a Seattle Park
Located in Seattle's hilly, affluent Queen Anne neighborhood, Kerry Park is my favorite view of the Seattle skyline. This small city park, perched on a hillside, offers an unsurpassed view of Elliott Bay and the city. With the Space Needle in the foreground and an occasional backdrop of Mount Rainier (on a clear day), Kerry Park draws camera buffs and sunset worshipers day and night. At night, the city skyline twinkles, and ferry boats silently glide across the water.
Myrtle Edwards Park is a 1.25-mile winding bike and pedestrian path along Elliott Bay. It's a flat, 25-minute walk along the waterfront from Pike Place Market and has fantastic views of the Olympics Mountains, Mt. Rainier, and Puget Sound. There is beach access, as well as a grassy area and benches, making it a nice place for a picnic. Walk in a southern direction and you'll come to the Olympic Sculpture Park. It's free and open to the public and consists of nine acres of outdoor art sculptures and a beach.
Situated on the Magnolia Bluff, overlooking Puget Sound, Discovery Park is the largest Seattle city park and offers a city escape with bountiful hiking trails and views of the Sound.
Gas Works Park is the location of an old gas works plant that is now a popular city park. Located on the north shore of Lake Union at the south end of the Wallingford neighborhood, this spot is popular for picnic and kite flying and offers great city and lake views.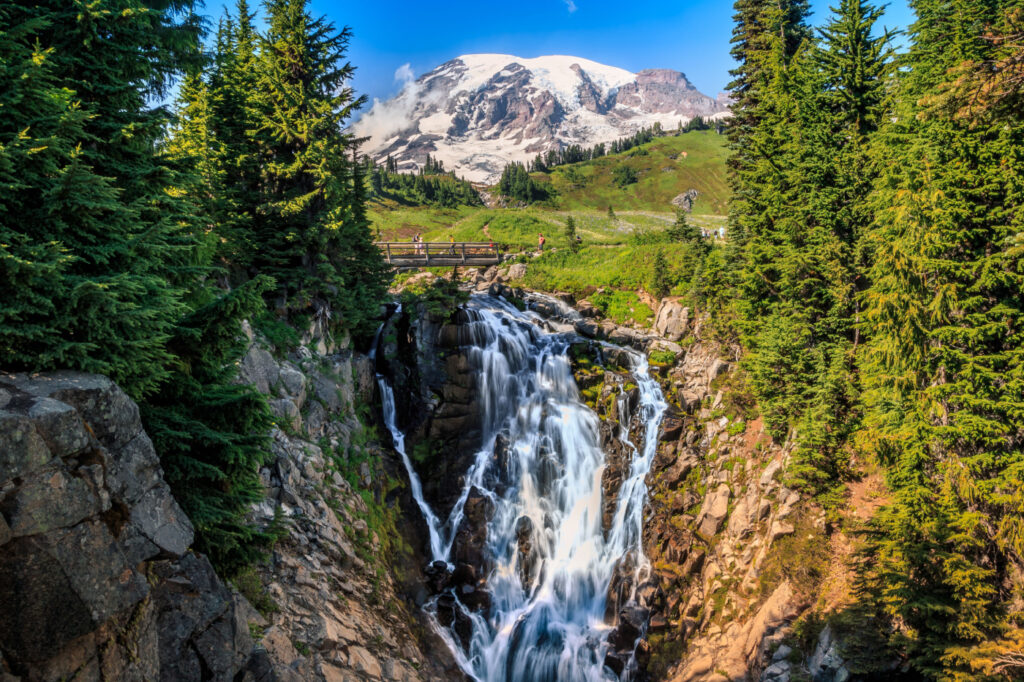 Hike at Mt. Rainier
Seattleites are either boating fanatics, hiking fanatics, or both. You can find beautiful hiking spots closer to the city, but perhaps none are as majestic as Mt. Rainier National Park.
It takes almost two hours to get there from the city, which is doable as a day trip, but staying somewhere nearby overnight would be better.
It's possible to camp, fish, bike, and hike in various parts of the 369-square-mile reserve. My favorite area is called Paradise, where wildflowers, mountain views, and small cascading waterfalls perfectly embody its name.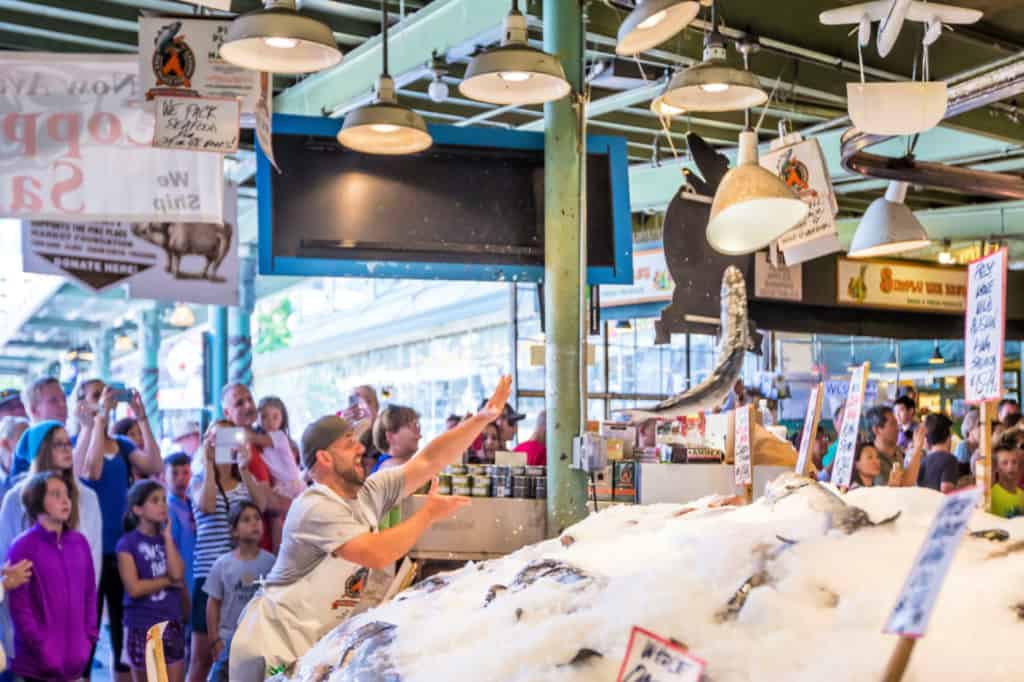 Pike Place Market
Seattle's Pike Place Market is one of the oldest markets in the US and is a multisensory experience that deserves a wander. It can become extremely crowded on weekends and during the summer months, but there are plenty of winding alleyways and indoor and outdoor spaces in which to escape. I would recommend going early in the day before the crowds roll in.
Watching the fishmongers toss fish is an iconic Seattle experience but is also an ideal place to buy fresh fish for dinner. There are plenty of places to find souvenirs from the Pacific Northwest, as well as delicious food and drink around every corner, making this a great place to join a food tour. Get Your Guide offers a great one that will allow you to interact with vendors, learn about the history and enjoy over six diverse tastings at different stops. You will be overwhelmed by all the food choices, so it's great to get some recommendations on what to try.
Across from the market, on 1st and Pike, you'll find the original Starbucks. This small coffee shop opened in 1971 and the interior has been preserved to look how it did at that time.
Under the market, in Post Alley, is the intriguing and equally disgusting gum wall, where people have been sticking gooey chewing gum for over 20 years!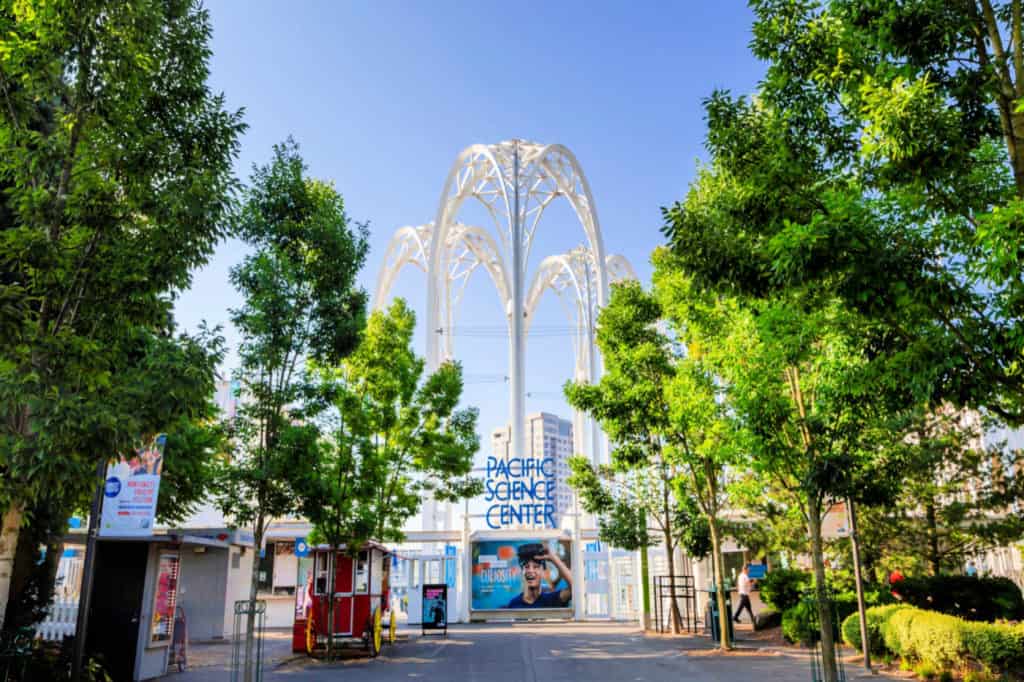 Learn something new at the Pacific Science Center
More than a museum, the Pacific Science Center is one of the best places to spend a rainy day in Seattle, especially if you're there with kids. From dinosaurs to butterflies and from IMAX films to a laser dome, you can easily spend the day there, enjoying many interactive experiences.
The Science Center was another landmark left over from the World Fair in the 1960s and has been redesigned many times, with new exhibits added often, keeping it up-to-date and always interesting.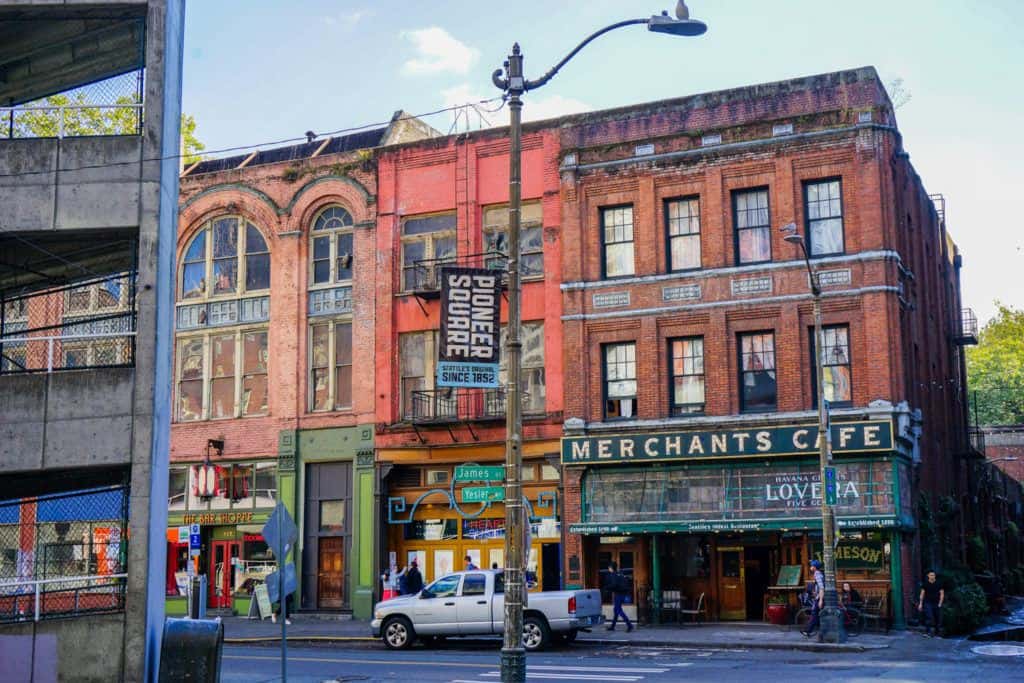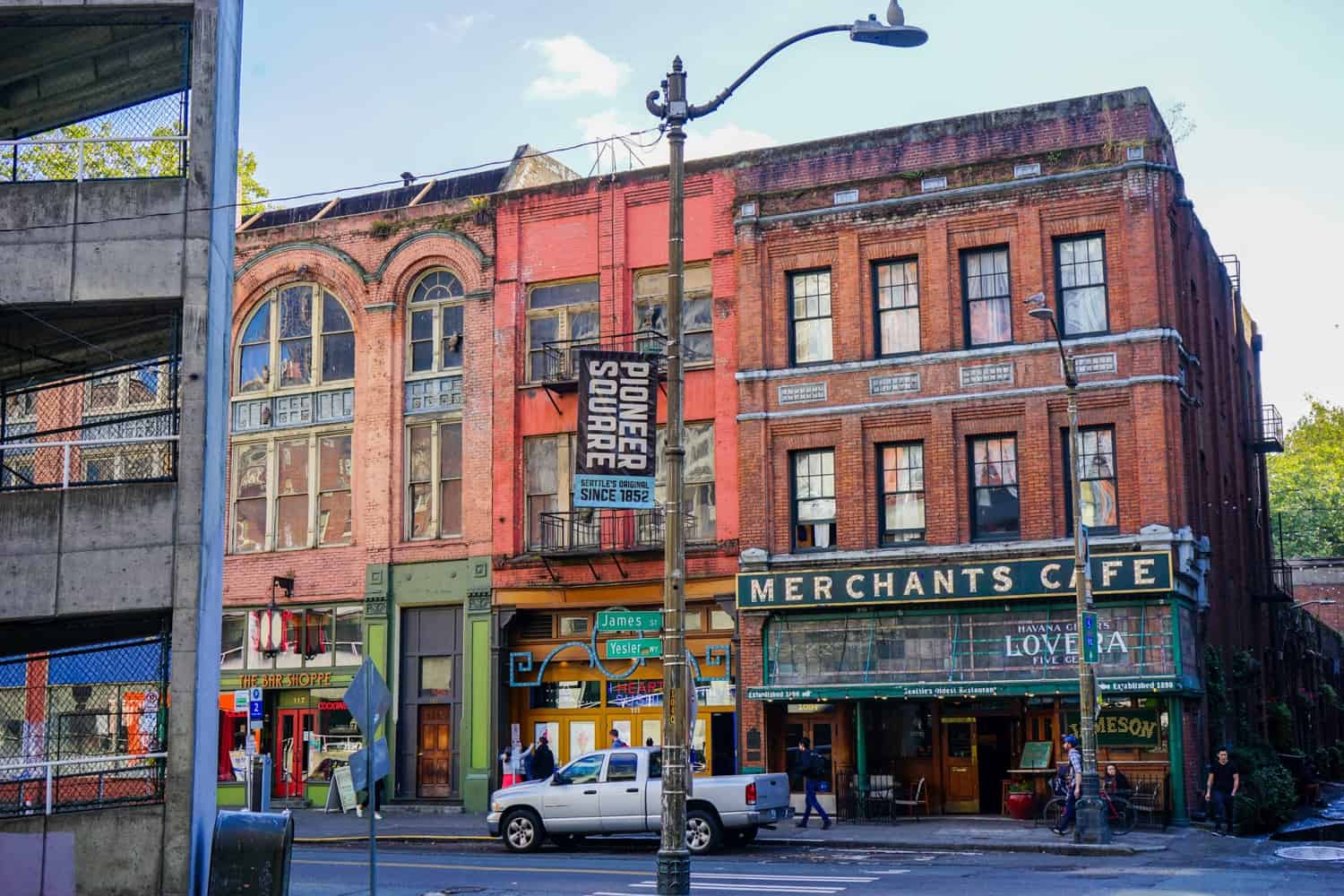 See an Underground City in Pioneer Square
Pioneer Square is known as Seattle's first neighborhood. You notice right away that it is rich in historic buildings, some dating back to the 1800s.
Today, it's known for its art walks on the first Thursday of the month, nightlife, delicious restaurants, and quirky boutiques.
An unusual attraction in historic Pioneer Square is Seattle's Underground Walking Tour, which you can book online here. A one-hour stroll takes you through a forgotten city, entombed after the Great Fire of 1880 when the current Seattle was rebuilt on top.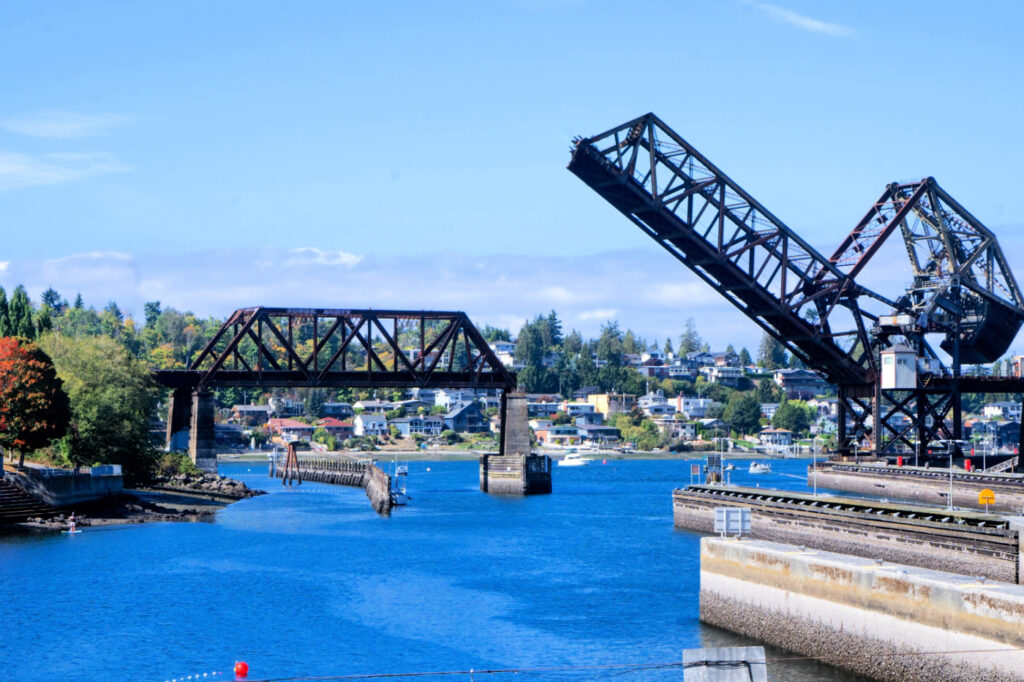 Marvel at the Ballard Locks
One of the busiest boating locks in the US, and a historical treasure, The Hiram M. Chittenden Locks, or Ballard Locks, are a fascinating place to spend an afternoon. You can explore on your own or by guided tour. Visit a museum, stroll through botanical gardens, and watch salmon migrate upstream.
Children enjoy watching the operation of the Lake Washington Ship Canal locks, which help boats pass between Lake Union and Puget Sound. A highlight is the fish ladder used by salmon to travel upstream to the waters of Lake Washington and beyond.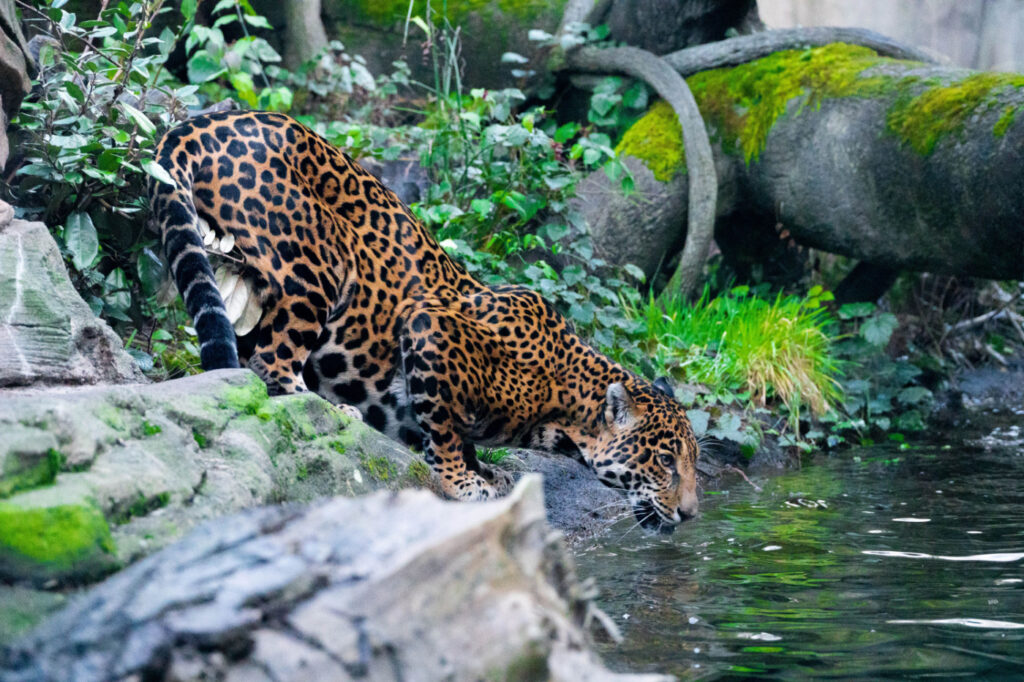 Check out a Concert at the Woodland Park Zoo
Renowned for its wildlife conservation efforts and large, leafy animal enclosures, Woodland Park Zoo is one of the best zoos in the country. Some highlights include the African Savanna with zebras, giraffes, lions, and hippos, the Tropical Rainforest with gorillas, jaguars, and lemurs, and Willawong Station where visitors can feed native Australian birds. There are often educational talks and activities for kids to take part in. Buy tickets online here.
If I'm visiting Seattle during the summer, I always check the line-up of the Zoo Tunes summer concerts to see what bands are playing. Popular with all ages, this is a lovely place to lay out a picnic blanket and enjoy an outdoor concert in a relaxed atmosphere.
Visit the Seattle Aquarium
Helping to educate the public about the responsibility of protecting and restoring marine habitats, The Seattle Aquarium is also a top-notch Seattle attraction and another great place to take kids and/or spend a rainy day.
You can watch divers in the Window on Washington Waters tank as they point out native fish in a narrated show, plus get your hands wet in a touch pool full of colorful starfish, sea urchins, and anemones. I'm not a huge fan of aquariums, but I can't help but be captivated by these displays and especially love watching the playful sea otters.
Get Caffeinated on a Seattle Coffee Culture Tour
Coffee Culture is a serious business in Seattle. If you're serious about coffee, join a guided walk with Get Your Guide to experience the history and art behind Seattle's favorite beverage. This two-hour experience takes you on a tasting tour through Seattle's trendy Capitol Hill neighborhood. You'll discover three types of coffee and get recommendations for the best places to try during your stay in the city.
If you want my vote, I'm a fan of Caffe Ladro. They opened their first store in 1994, always valuing sustainably and ethically produced coffee. They serve delicious Fair-Trade coffee and sell locally roasted coffee beans. Caffe Ladro means coffee thief in Italian. The company admits to opening next to a Starbucks "with the intent to pinch their customers with the best Seattle coffee and staff they could find".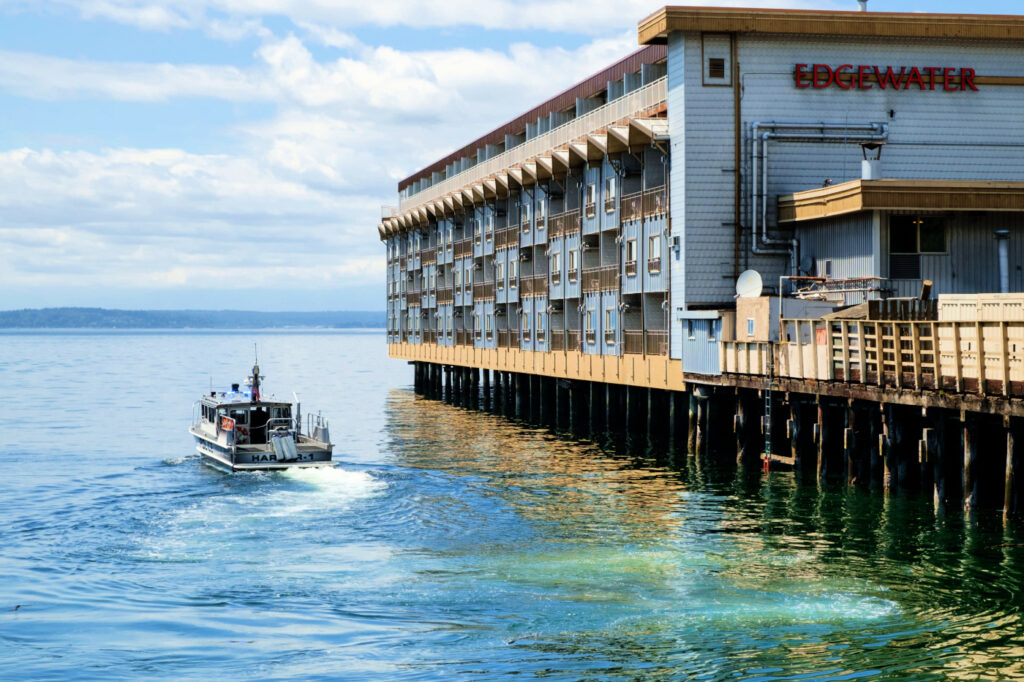 Stay at the Edgewater Hotel
The Edgewater Hotel is the only over-water hotel in the city and is arguably the best place to stay in Seattle. It offers understated elegance, views over the water, and an ideal location for exploring the city.
It is a recipient of the Green Eco-Leaf, as it follows many environmentally friendly policies such as energy-efficient lighting and appliances and uses a water recycling system. They offer paperless check-in, and a recyclable room key, and serve local and ethically sourced food in their restaurant.
This luxury hotel is also dog-friendly and offers two hours of free bike rentals per customer, per day. Built in 1962, it's famous for hosting the Beatles in 1964, and has since hosted many musical legends such as Led Zeppelin, Frank Zappa, and Pearl Jam.
Eat Brunch at Portage Bay Cafe
Portage Bay Cafe is a favorite brunch spot for Seattleites, so although there are four locations, it's best to make a reservation.
Their motto is "eat like you give a damn", offering local, organic, sustainable breakfast, brunch, and lunch. Their locations include Ravenna, the University District, South Lake Union, and Ballard.
They have a wide selection of eggs benedict, omelettes, scrambles, pancakes, French toast, sandwiches, healthy bowls, and some Mexican-style favorites such as huevos rancheros and burritos.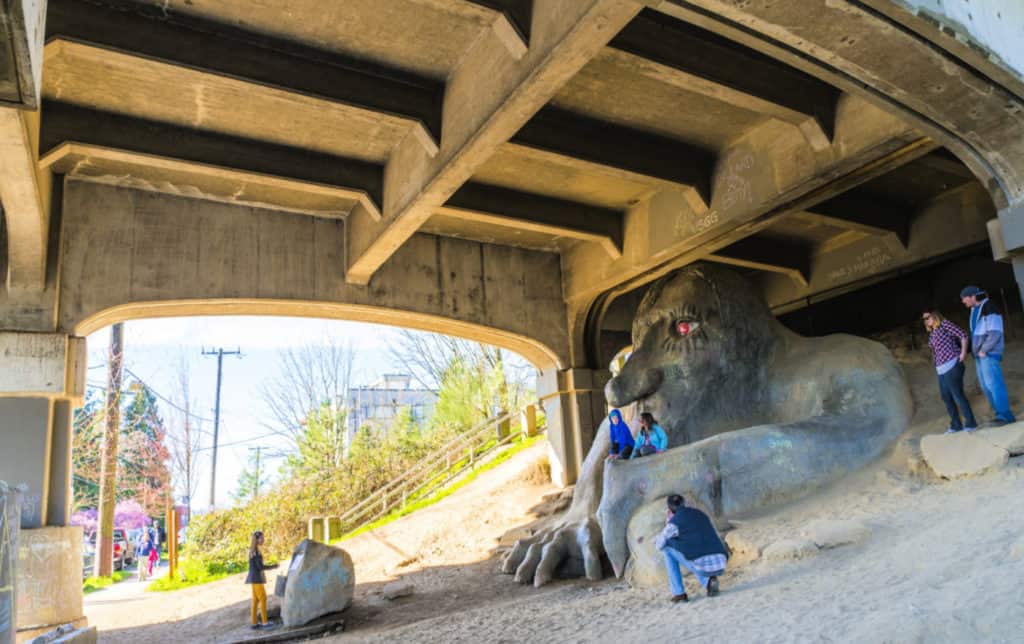 Explore the Eclectic Fremont
Fremont is a cool part of Seattle that many tourists miss. It's full of indie shops, hip bars, restaurants, and quirky statues. If you're there on a weekend, go to the Fremont Sunday Market for the best antiques, art, and food trucks.
Stop by to see the Fremont Troll under the north end of the Aurora Bridge. In 1989, Steve Badanes won an art competition launched by the Fremont Arts Council to design a way to rehabilitate the area under the bridge, which was becoming a dumping ground and haven for drug dealers. Inspired by the folktale of Billy Goat's Gruff, the troll was created by a team of artists. The troll is made from rebar steel, wire, and 2 tons of messy concrete. The statue is 18 ft tall with a shiny metal eye and is crushing a Volkswagen Beetle in his left hand.
While in Fremont, visit Theo Chocolate Factory. Theo roasts the beans and creates delicious, creamy chocolate with minimal ingredients in their Fremont Factory. Book an hour-long interactive experience to discover the origins of cacao, see how they craft their chocolate from scratch and learn about the close partnerships they've cultivated with the farmers they source from. And yes, you'll get to taste chocolate!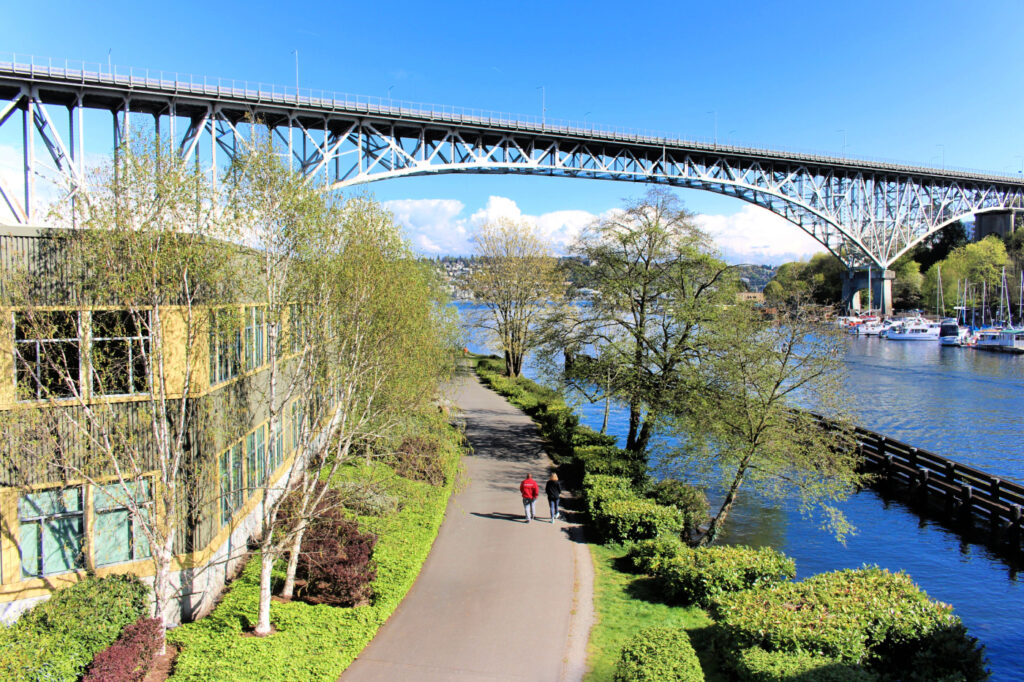 Cycle the Burke-Gilman Trail
The Burke-Gilman Trail is an off-road trail that runs for approximately 20 miles. In fact, it runs through many of the places on this list.
Starting in the Seattle neighborhood of Ballard and running along Salmon Bay and the north edge of Lake Union, then through the University of Washington area neighborhood, eventually ending in the town of Bothel. It's very popular with walkers, runners, cyclists, and commuters.
Seattle doesn't have excellent public transportation, and traffic can be a nightmare. The trail is an alternative for getting around since it passes through popular parts of town and offers lovely views.
Play and dine at Agua Verde Paddle and Restaurant
Take in Seattle's beautiful skyline from the water on an hourly kayak tour. If you're interested in learning more about the area from a local guide, group tours are also available.
Leaving Portage Bay, near the University of Washington, paddle towards Lake Union for a wonderful view of the city, Gas Works Park, hidden coves, and quaint houseboats.
Agua Verde's restaurant is just as popular as its kayak and SUP rentals. Mexican cuisine is made fresh daily, using local, sustainable, organic, and natural ingredients. The restaurant has lovely views over Portage Bay and is the perfect place to dine alfresco on a sunny Seattle day.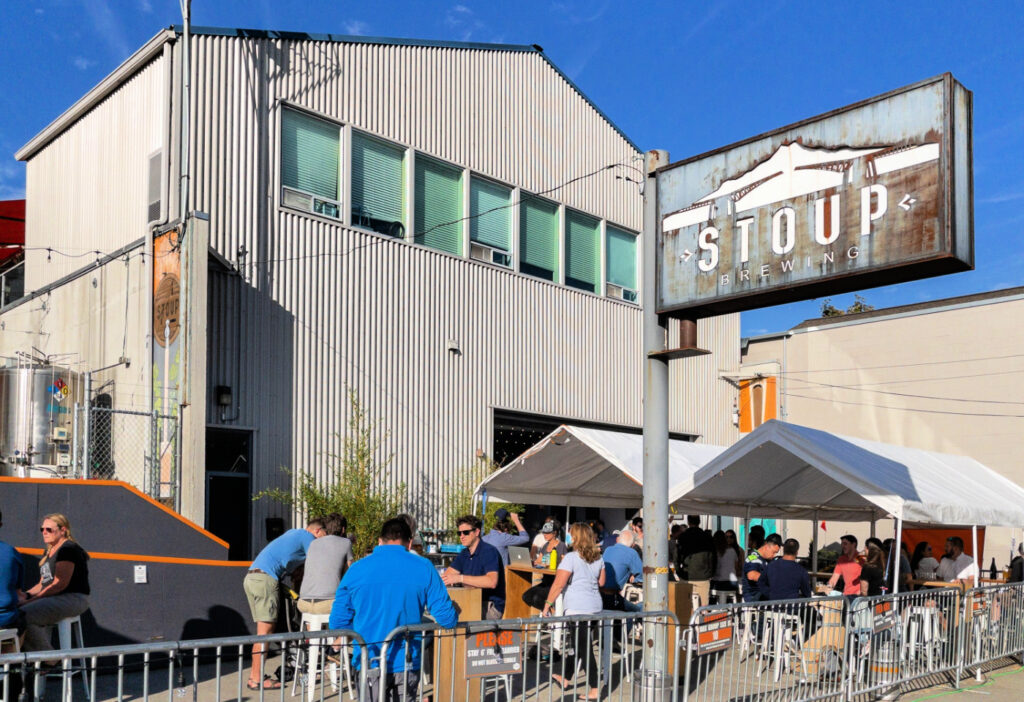 Try a Craft Beer
The craft beer scene in Seattle is not to be missed. It began in the 1980s and has been gaining momentum ever since. There are a lot of taproom restaurants that offer optimal ambiance, great food, and award-winning microbeer.
A few places to try are The Old Stove Brewing Co. in the lower part of Pike Place Market, Stoup Brewing, found in Ballard, family-run Reuben's Brews also in Ballard and Fremont Brewing, in Fremont.
Explore the Olympic Peninsula
The Olympic Peninsula lies west of Seattle, across Puget Sound, and is home to Olympic National Park. The best time to visit is between May and September when temperatures are warmer, but there is a chance of rain all year round. You can go to the peninsula on a day trip from Seattle, but it is worth spending a few days there, especially if you want to experience remote hiking locations. Olympic National Park consists of the Pacific coast, alpine areas, the west temperate rainforest, and the drier forests of the east side.
There is a high likelihood of spotting bald eagles, osprey, Orcas, and sea lions. You can also find a great restaurant to sample some of the best seafood in the world.
To get there, drive from Seattle to Aberdeen and travel clockwise around the peninsula, or you can cross by ferry. Take a ferry from Seattle to Bainbridge Island or drive about 30 minutes north of downtown to take the Edmonds to Kingston ferry. Then begin exploring the peninsula in a counter-clockwise direction.
Consider stopping in Port Townsend, Sequim (especially if the lavender fields are in bloom), Port Angeles, Hurricane Ridge, Sol Duc Falls, and hot springs, the Hoh Rainforest, Shi Shi Beach, La Push, Ruby Beach, and Lake Quinault.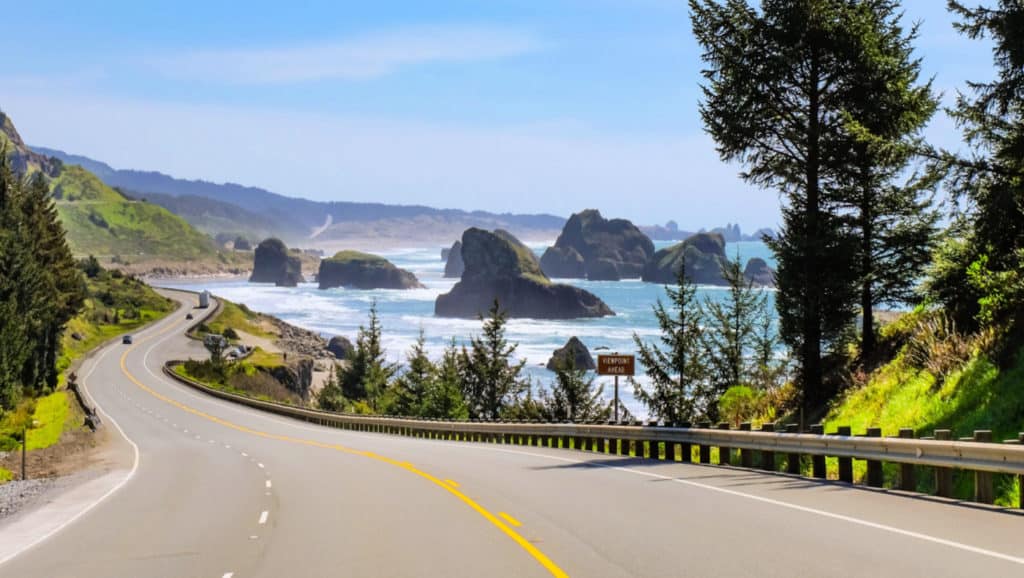 Drive the Pacific Coast Highway
The Pacific Coast Highway is one of the most iconic road trips in the United States. This glorious coastal road, also known as Highway 101, begins (or finishes) in Washington's, often rainy Olympic Peninsula and stretches to sunny Southern California.
This epic journey can be as long or short as you wish to make it, but if you drive the entire length, you should allow at least five days. You'll be able to explore the Olympic Peninsula, Washington and Oregon's rugged beaches, California's redwood forests, San Francisco, and Big Sur – one of the most scenic stretches – Los Angeles and San Diego.
Starting this road trip in Washington and driving south means you will be on the coastal side of the road the entire time and enjoy the best views.
Visit a Seattle Beach
Washington is known for its rugged rocky coast, so if you're looking for sand near the city, there are two beaches to consider.
Alki Beach is in West Seattle and is a long strip of beach with a wide walking path. It's a lovely spot on a summer day, where you'll spot rollerbladers, joggers, beach volleyball, and paddleboarders. There is plenty to see and do in West Seattle, so it's a nice place to come and spend the day and go for a long walk. Alki Beach also offers one of the best views of the Seattle skyline.
Golden Gardens is in Seattle's trendy Ballard neighborhood and is a little bigger than Alki. There are wetlands, hiking trails, a playground, and of course, a long strip of golden sand. Rather than a cityscape, it offers incredible views of the snow-capped Olympic Mountains.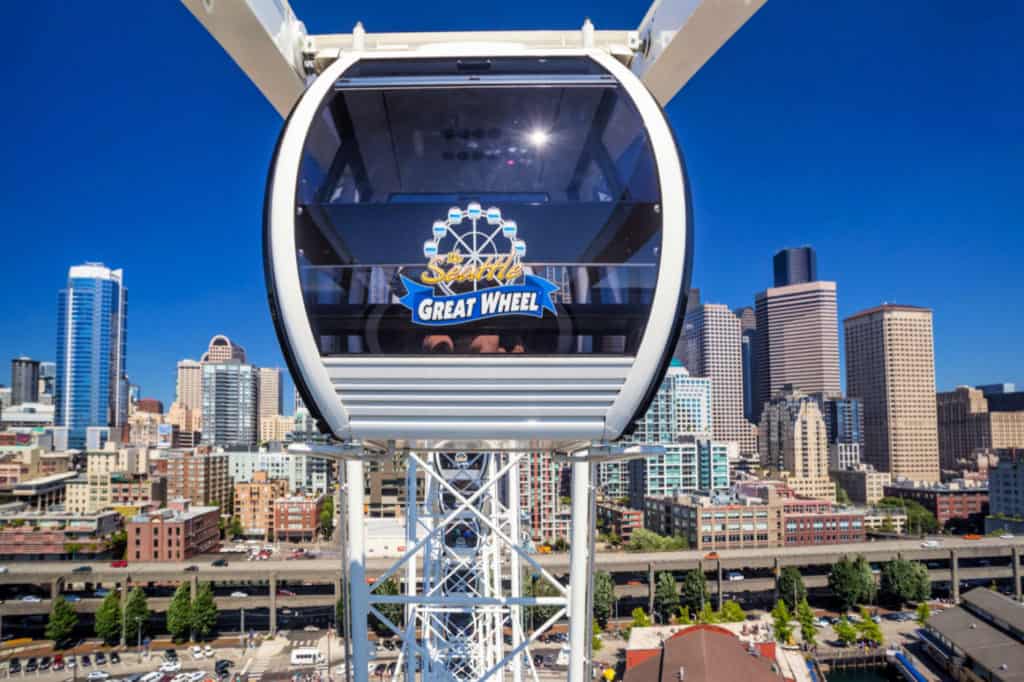 Walk the Seattle Waterfront and ride the Great Wheel
This list has mentioned some places along the Seattle Waterfront, such as Pike Place Market and the Seattle Aquarium, but the waterfront is a great place to walk and explore.
You can hop on The Great Wheel for an aerial view or find a good restaurant at one of the piers over the water. The waterfront is an open-air promenade where you can watch the ferries and container ships travel across Elliott Bay, shop for unique souvenirs, visit art galleries, or visit a family-friendly arcade.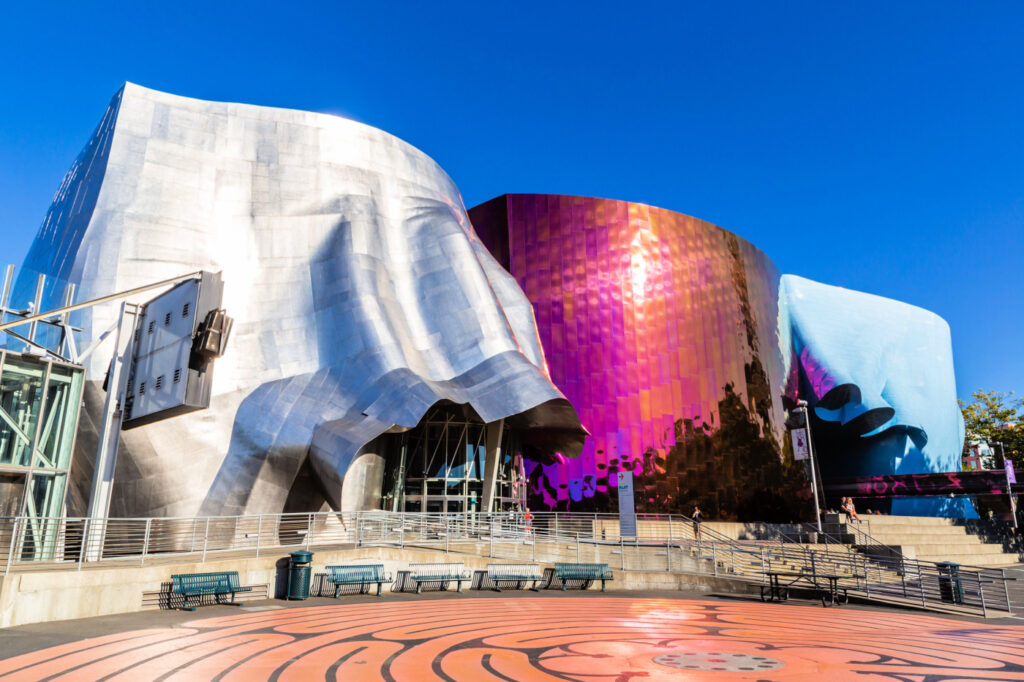 Visit the Museum of Pop Culture (MoPOP)
MoPOP is not only a unique museum full of interactive pop culture exhibits, but the exterior building itself is an impressive sight. Built in 2000, it comprises 3,000 stainless steel and painted aluminum panels cut in sharp and undulating shapes. The light and textures constantly change, representing the evolution of music and culture.
Admission includes 12 constantly changing exhibitions, so you need to check their website before your visit and take note of what you'd like to see. You can expect exhibits on hip hop, Hendrix, Nirvana, Pearl Jam, and Science Fiction and Fantasy genres.
Explore the Museum of Flight
The Museum of Flight expands over 15 acres, featuring 175 air and spacecraft, including the original Boeing Aircraft factory and interactive exhibits. People of all ages visit year-round to experience flight simulators, historical artifacts, and 3D aviation and space movies.
This impressive museum has a 3-acre open-air gallery showcasing 18 of the most important aircraft in the world. Climb aboard the supersonic Concorde, the Boeing 787 Dreamliner, and the Air Force One that served presidents Eisenhower, Kennedy, Johnson, and Nixon. You'll also find an Apollo exhibit with the original F-1 engines that launched Apollo 11 to the Moon.
If you're into the historical aspects of aviation, there is plenty to indulge in, including stories of World War II, the Wright brothers, and Amelia Earhart. After touring the galleries, enjoy a meal at Wings Café or browse the shop, where you can find great model airplanes.
Walk around Green Lake
Green Lake is one of Seattle's beloved neighborhoods and parks and is arguably one of the best places to live in the Seattle area. This leafy district is just ten minutes north of downtown and not far from the University of Washington campus.
Green Lake is a beautiful, natural urban lake with a 2.8-mile paved path around its perimeter. You will see dog walkers, joggers, and plenty of parents with baby strollers all year round.
On West Beach, you'll find two floating docks with diving boards, and you can lay a towel on the grass and enjoy a swim on a hot day with a lifeguard on duty. On East Beach, you can also swim and sunbathe or rent a small boat or SUP from the boathouse and find ice cream and snacks at one of the nearby kiosks. Families love the playground, and the splash pool is full of toddlers on hot days.
The Green Lake neighborhood has nearby restaurants located on the north and east ends of the lake, including Dukes Seafood, Greenlake Grill, Shelter Lounge, and Tapas Lab. And be sure to check out the schedule of shows at the 1920s vintage bathhouse theater.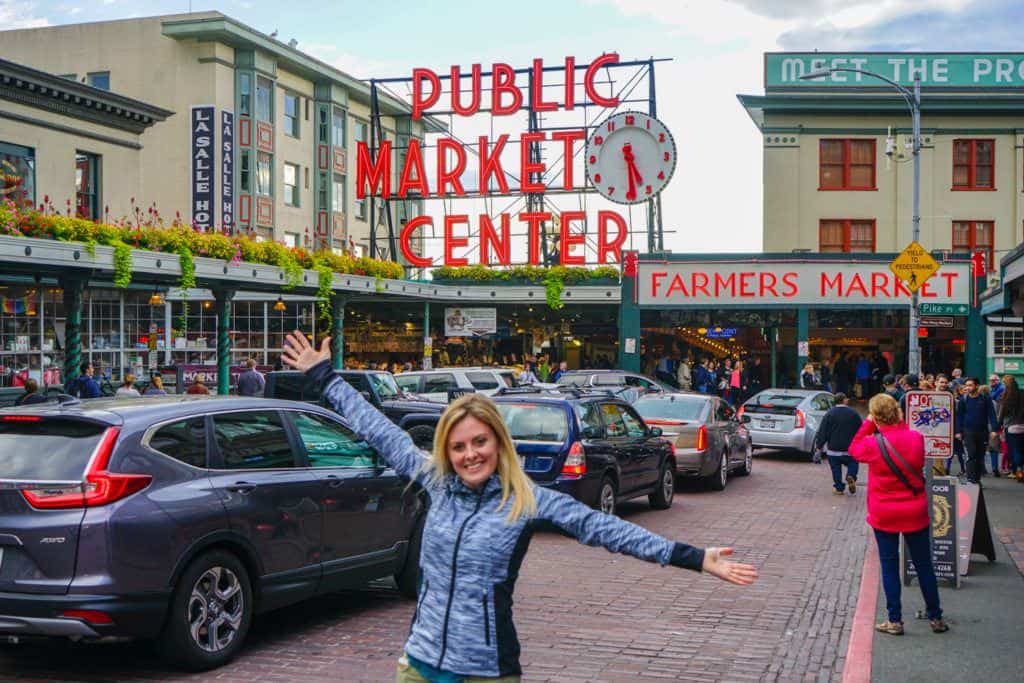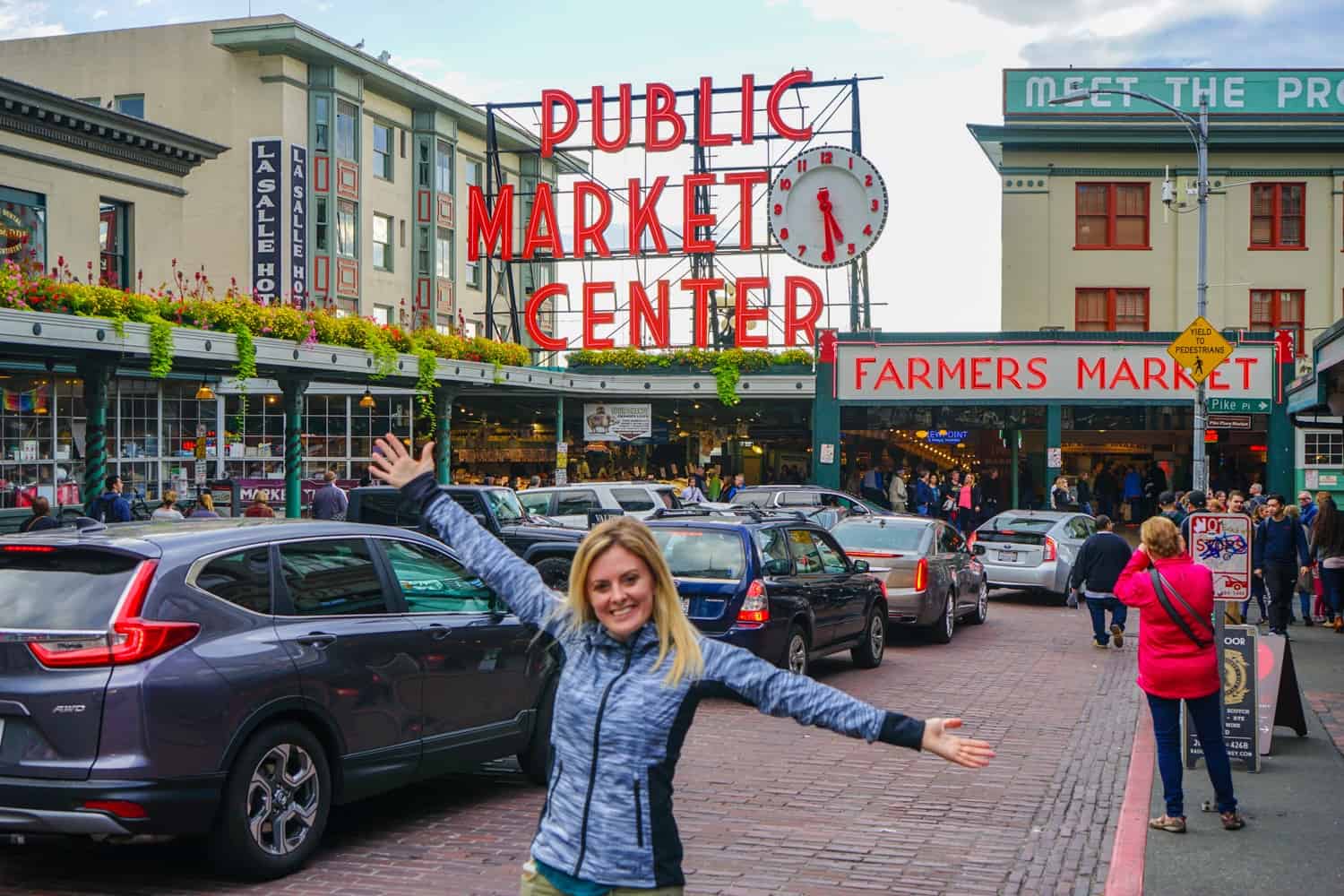 The Pacific Northwest is a wild and beautiful place, and Seattle is certainly a highlight of this region. With a thriving coffee culture, historic music scene, and many parks and unique attractions, you will find plenty to do to fill your time. Although the rain falls often, Seattleites know that this keeps the landscape green and lush, and when the sun does shine, the city sparkles, and the good weather is even more appreciated.