When it comes to European travel, I can be a bit of a failure.
It's my most travelled continent — I've been to thirty-two European countries at last count — but the vast majority of my experiences have been limited to capital cities. Take a look at where I've been: when you reach Europe, the amount of destinations per country drastically drops!
It's not that I don't want to explore more of the places I visit in Europe; I just get so excited by the opportunities the region can offer. Eurail passes make it easy to explore, and my 2012 trip saw me hitting up twelve countries in six weeks, because if you have near-unlimited travel for a month, why not try to see as much as possible? I'd like to say I've learned my lesson about travelling too fast (the reality is: you almost always end up exhausted and seeing very little!), but my Baltics/Scandinavia jaunt earlier this year had me visiting six new countries in two weeks.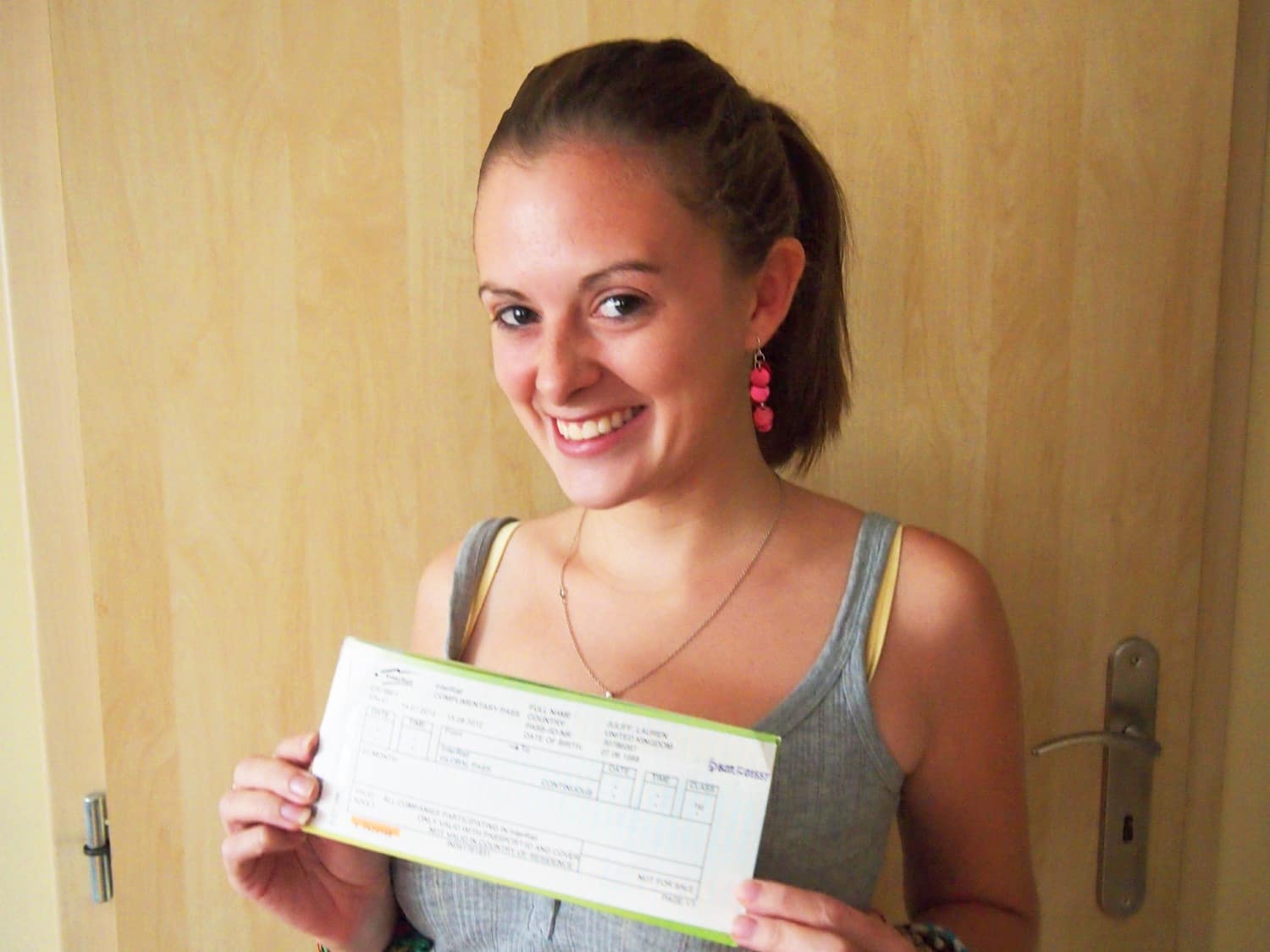 Still, despite occasionally giving in to my wanderlust and booking fast-paced trips that I eventually grow to regret, I'm proud of my three week trip to the Netherlands this year.
There was so much temptation! And I can't deny I tried to work in a side trip to Luxembourg or Belgium or Germany, but for once, I committed to exploring a European country in depth.
Why the Netherlands? Amsterdam is a city both Dave and I adore and we usually pay it a visit once a year. With Dave's brother living there and more of our friends opting to make it home, we never need much of an excuse to pay this beautiful city a visit. But that was also the problem: I'd visited four times and had yet to leave Amsterdam!
Here's why I'm so happy we chose to explore more of the Netherlands:
It's compact: Long travel days can be a pain in the ass, so it was refreshing to not have to travel for half a day or more to reach my next destination. Our longest travel day was from Maastricht to the Hague, which came in at two-and-a-half hours. It was such a novelty not to have to write off an entire day due to travel!
Travel is cheap: For a Western European country with incredibly expensive accommodation, I was surprised at how affordable our transportation costs worked out to be. Utrecht to Leiden totalled 5 euros, and Leiden to Maastricht cost us around 20 euros.
It's so easy: In the Netherlands, 98% of the locals we encountered spoke English and went out of their way to help us out. Everything was well-signposted so we never got lost. The train system was so modern and everything was on time — we even had a local apologise to us for the complicated ticket machines when we asked for help at a train station. They weren't complicated; we were just being stupid. It was a breath of fresh air to not have to worry about something going wrong.
I had a fabulous three weeks there. Here's how it went!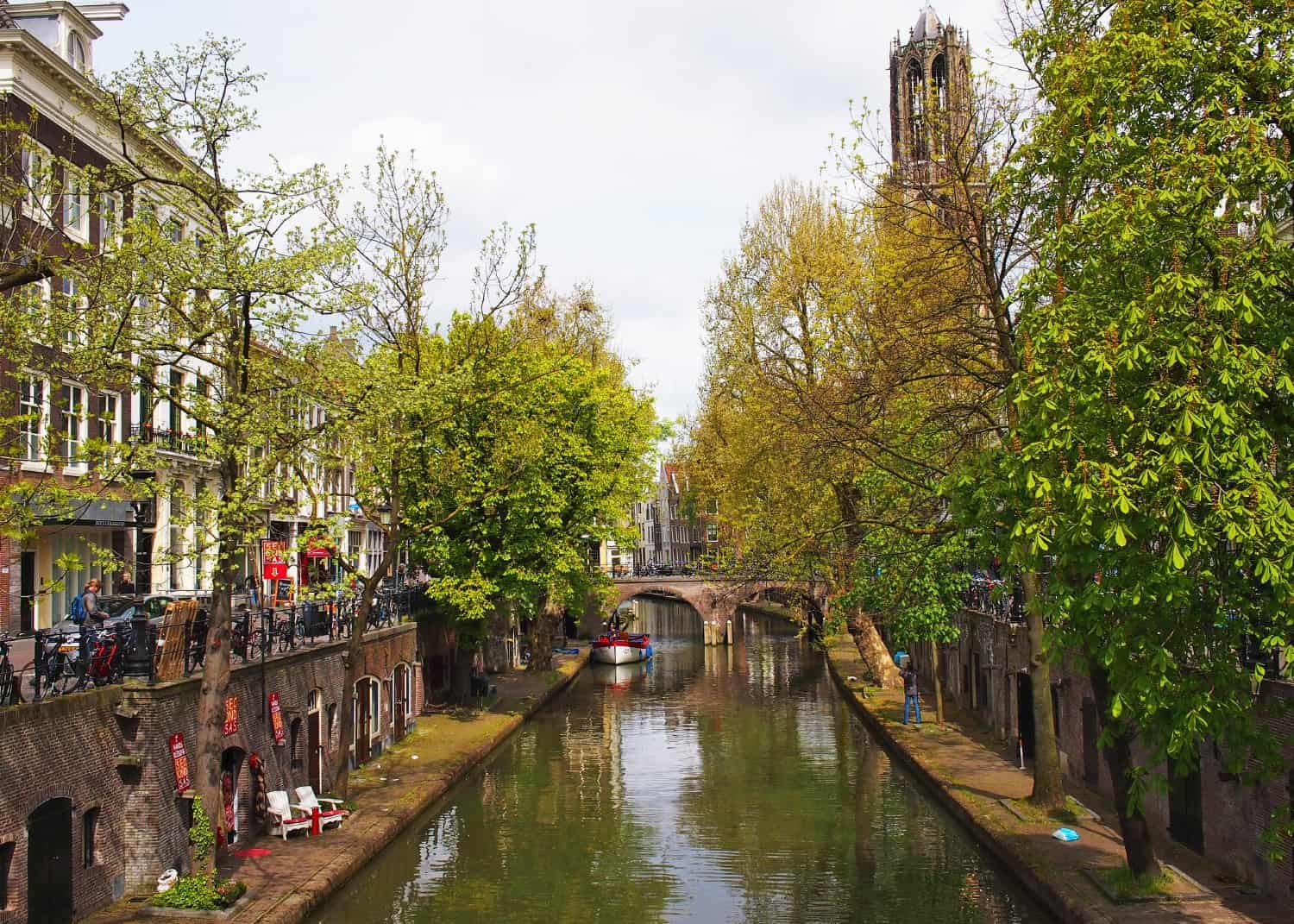 Underrated Utrecht
What an underrated city! I loved Utrecht, and its location — just a 25-minute train ride from Amsterdam — makes it the perfect destination for a day trip or weekend getaway. We stayed for four nights.
I can't talk about our stay in this cute city without mentioning our accommodation. When I saw a houseboat up for rent on Airbnb, I dropped the owner a message before you could say but don't you get motion sickness? Our boat was surprisingly warm, surprisingly spacious, and had me wondering how I could ever leave. It didn't make me feel sick! Waking up to this view also didn't hurt: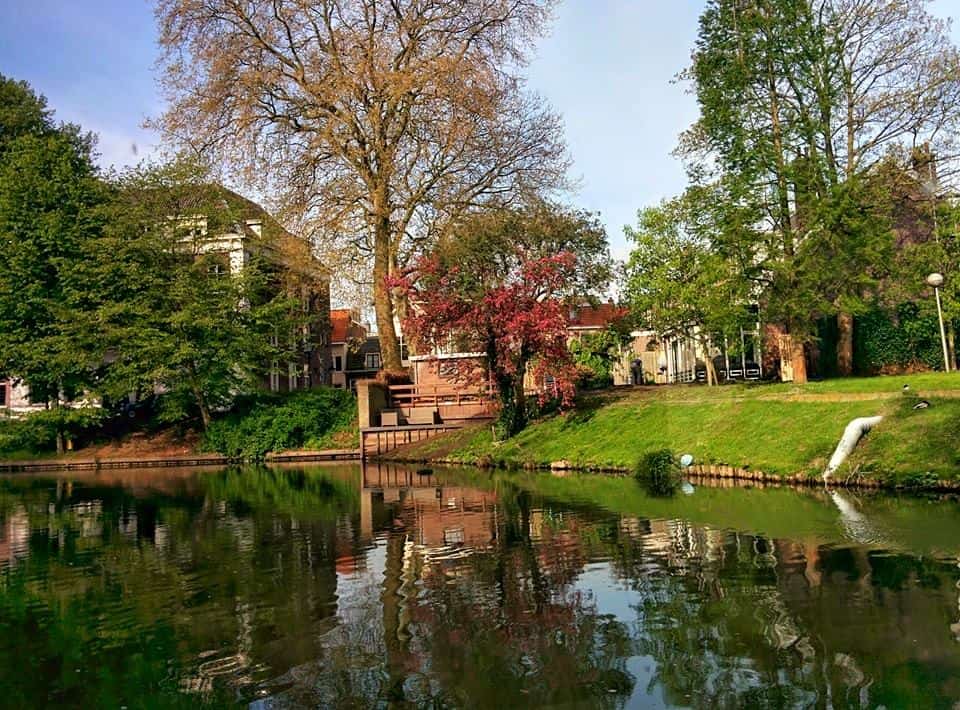 During our four day stint, I fell in love with Utrecht's arty, student vibe. One of my favourite aspects of European travel is the cafe culture, so I was excited to find so many of them clustered around squares and alongside canals. Utrecht is an incredibly walkable city, too, which gives you the perfect excuse to break up the day's explorations with a cup of tea and some people watching.
I loved how quiet the city is, too! Utrecht is the smallest of the big four cities in the Netherlands and you could tell: it had a small town feel but with all of the amenities you'd find in a big city. Best of all, it's not on very many tourists' radars, so it doesn't have anything like the crowds of people that Amsterdam does. And because the red light district is located several miles outside of the centre, it means that Utrecht is less about drunken stag nights and more about lingering over coffees/beers.
I'd love to tell you that I did dozens of touristy things in Utrecht, but the truth is, our time there was all about recovery and rest. We didn't climb to the top of the Dom Tower to get a panoramic view of the city; instead, we bought a bottle of wine, some olives, bread and cheese from a local shop and sat on the deck of our boat each afternoon, snacking, listening to music, drinking, and sunbathing.
The one thing I made sure to do every day? Wander around the medieval old town (Utrecht has the country's oldest one!), stopping along the way for a drink at the bars. Then later, strolling alongside the canals. Utrecht has such a laid-back atmosphere, which helped make it the perfect start to my trip.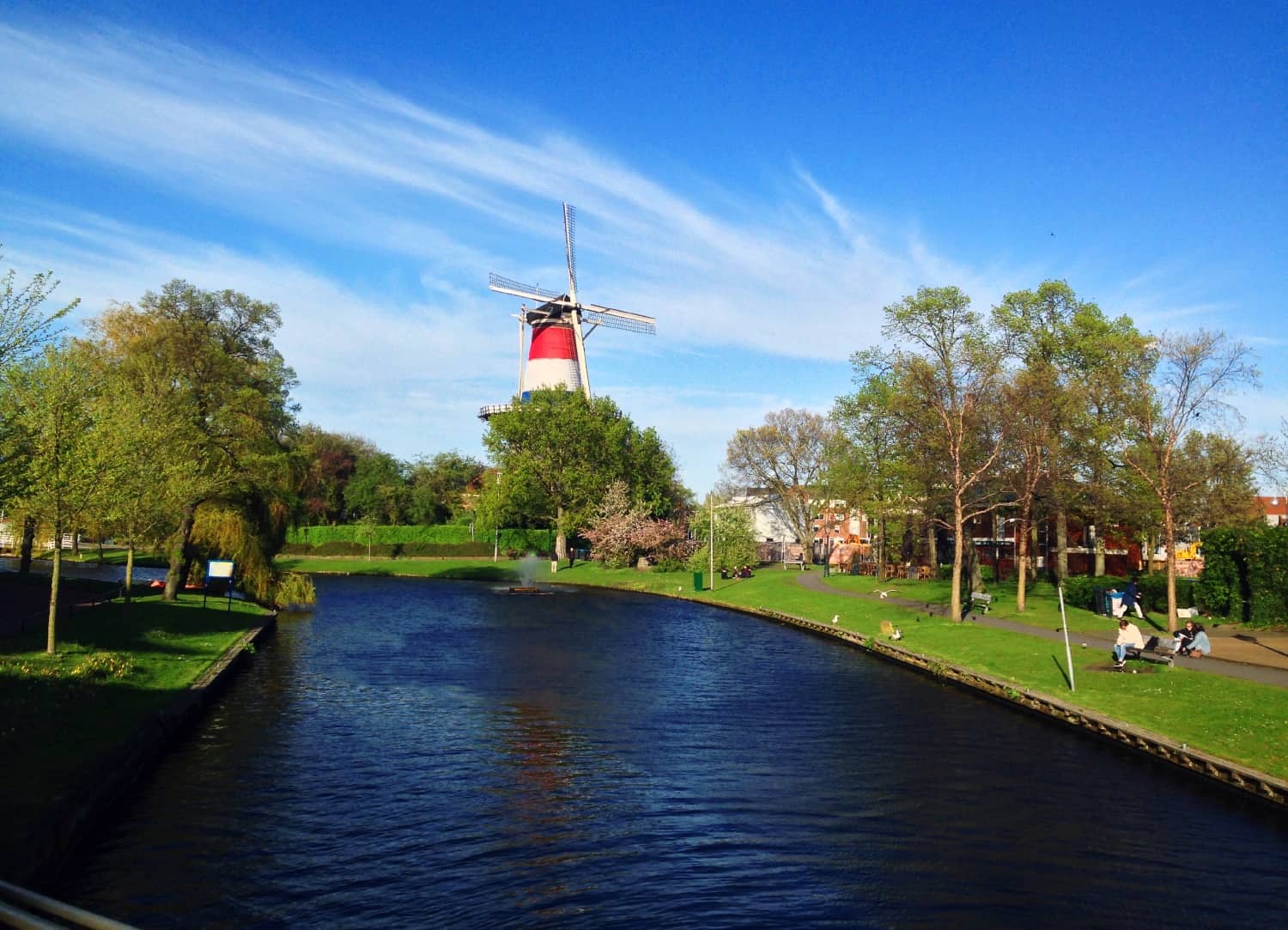 Stopping to Smell the Flowers in Leiden
I knew I couldn't spend time in the Netherlands without paying a visit to the tulips at Keukenhof Gardens, so we travelled from Utrecht to Leiden, another student city, filled with even more bars and restaurants for us to sun ourselves at.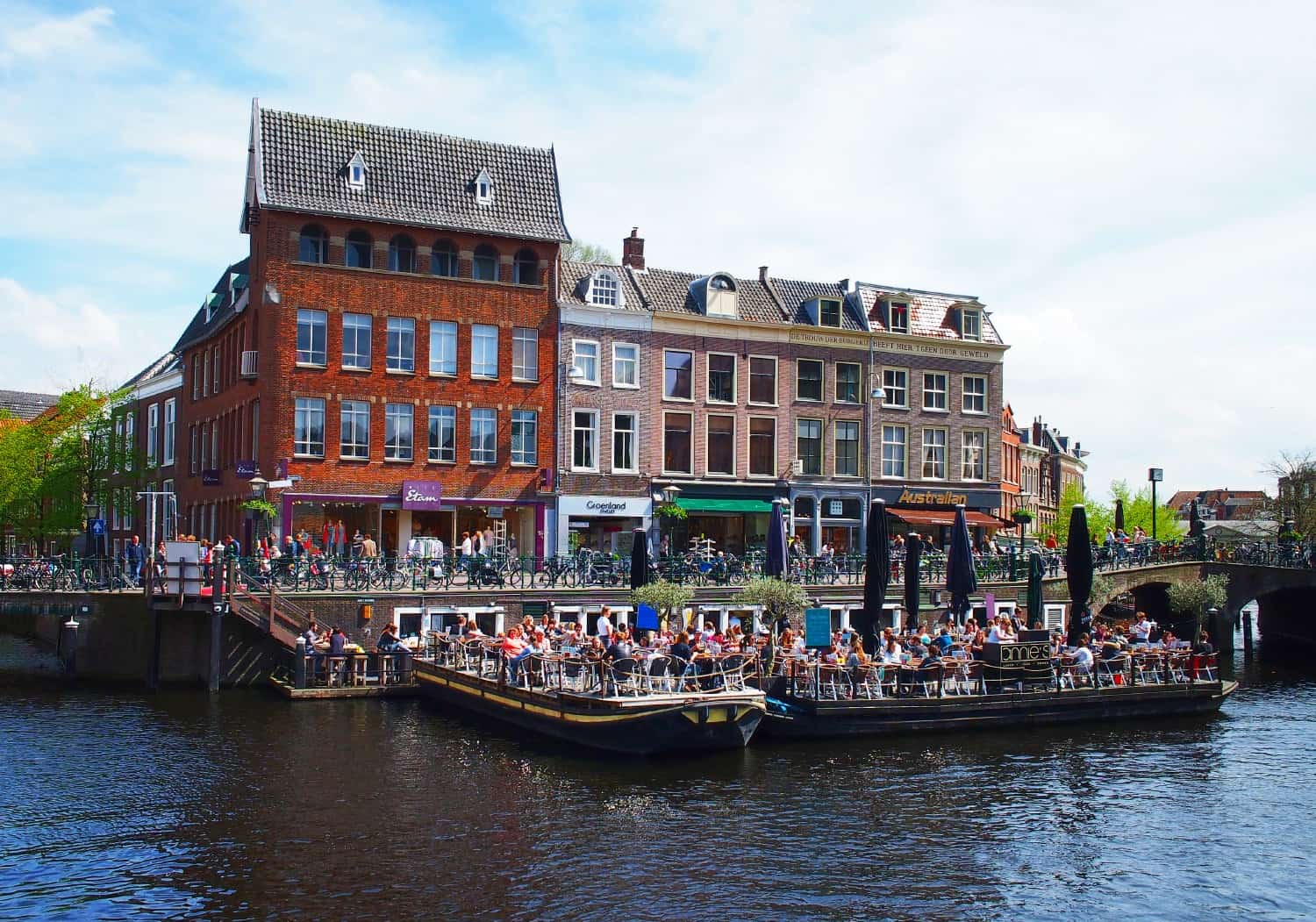 Though we were in Leiden to see the tulips, I struggled to work up the motivation to leave the canals. There were too many bars to hop to, too much raspberry-flavoured beer to savour, too much bitterballen to snack on. So, for three glorious days, we sat in the sunshine and indulged. Each morning, we'd wake up and head out to Bagels & Beans for a bagel tapas breakfast, spend our morning sunbathing on the grassy patch close to the windmill in the photo above (what a Dutch scene!), and our afternoons drinking beside the canals.
I was in danger of spending all of my time in the Netherlands eating and drinking, so on our final day, we made it to the tulips.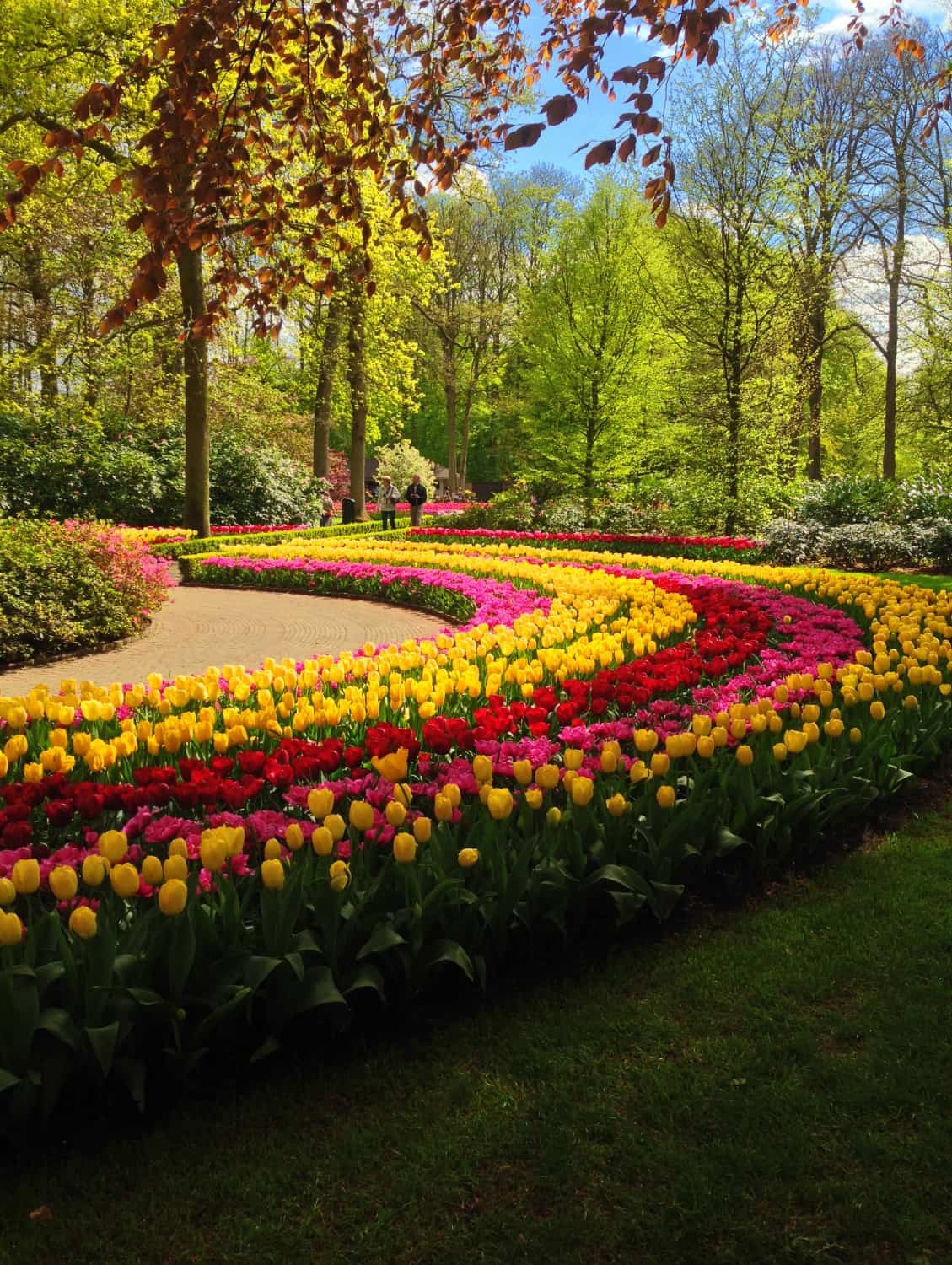 And they were so, so colourful. And beautiful. But to be honest, it was a bit like walking around in a giant garden and I wasn't that impressed. It's definitely worth seeing once in your lifetime, that's for certain, but more than that? I'd likely pass.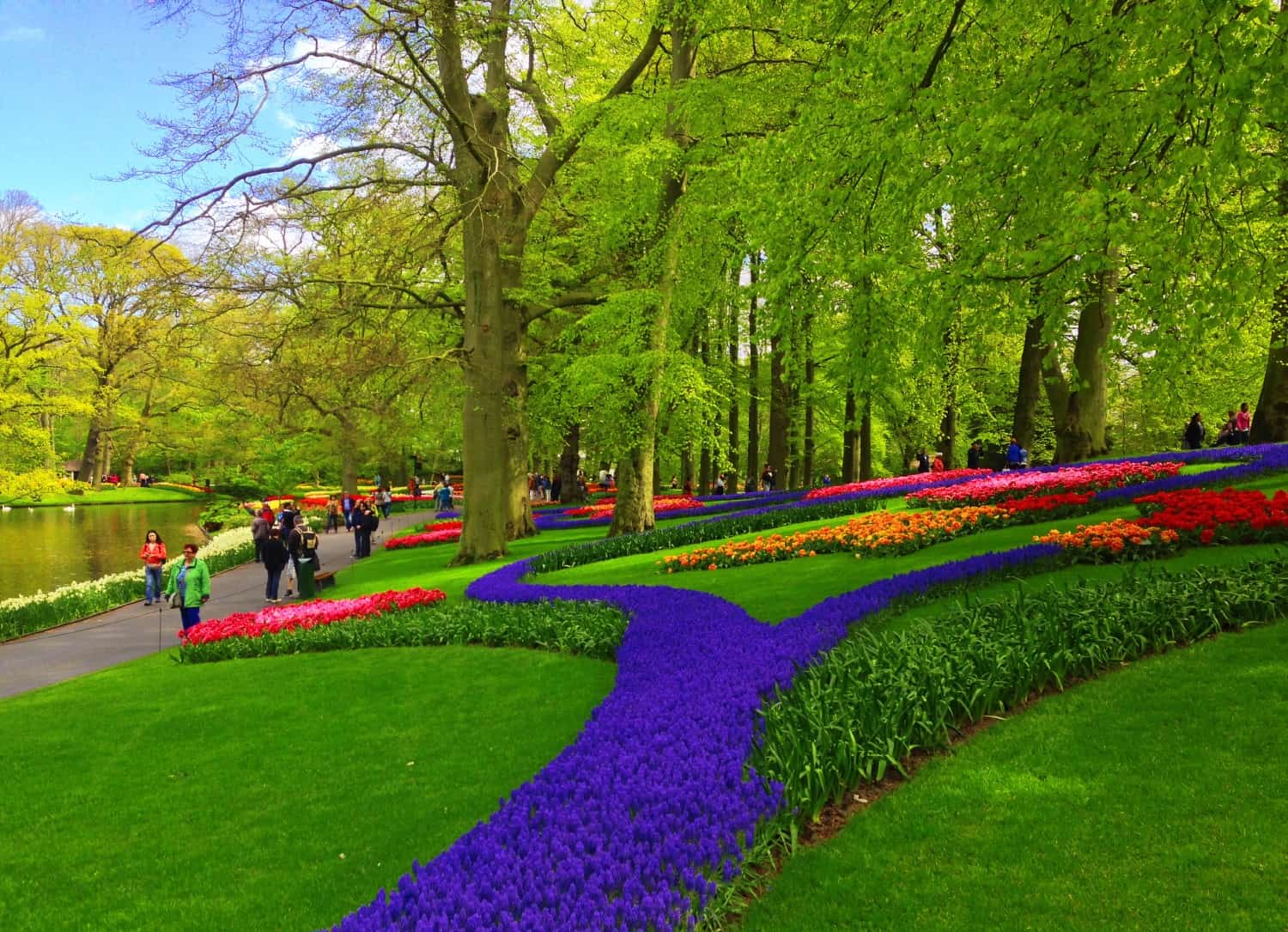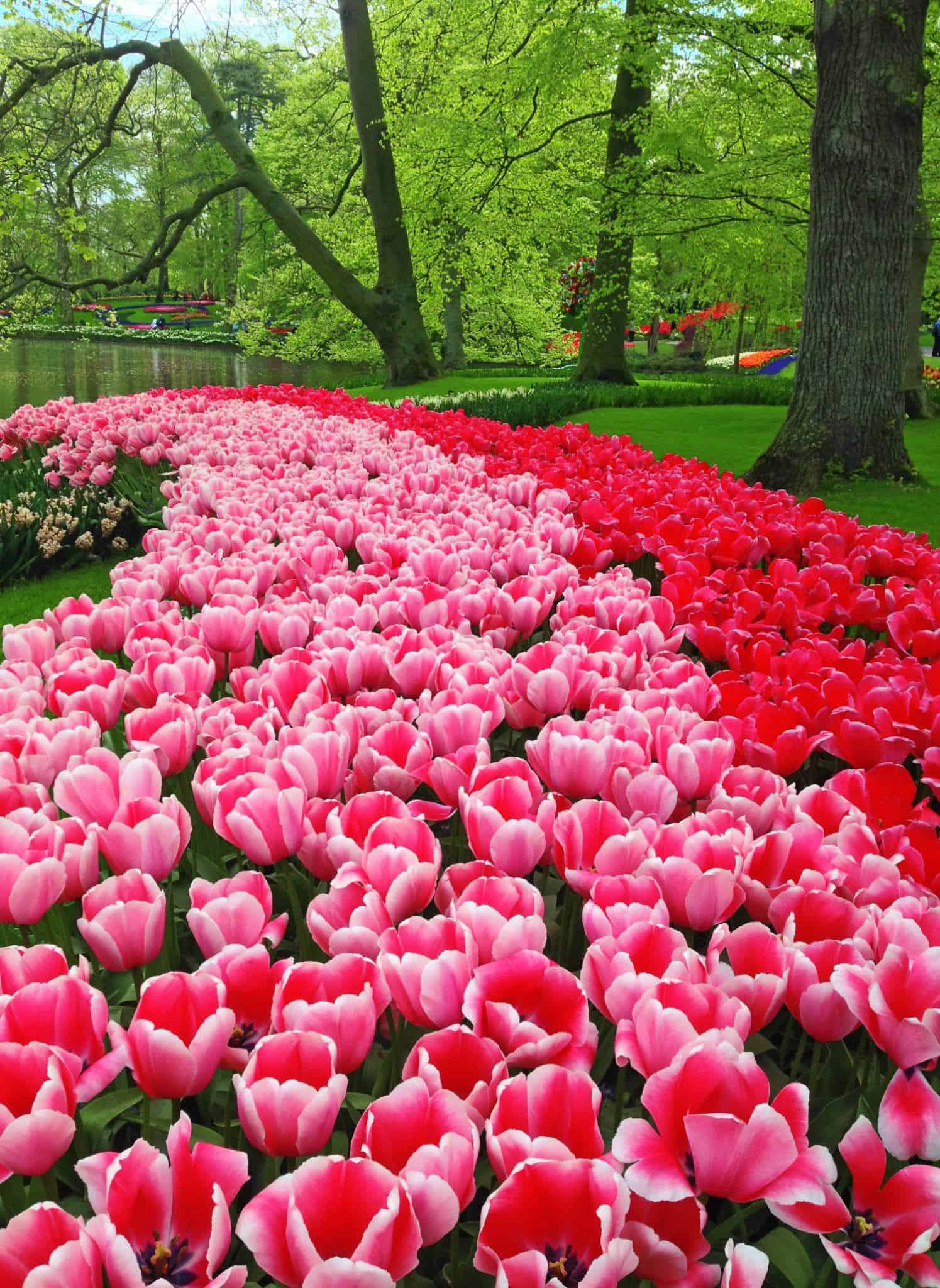 The one thing I found at Keukenhof that was a twice in a lifetime experience? Posing with clogs!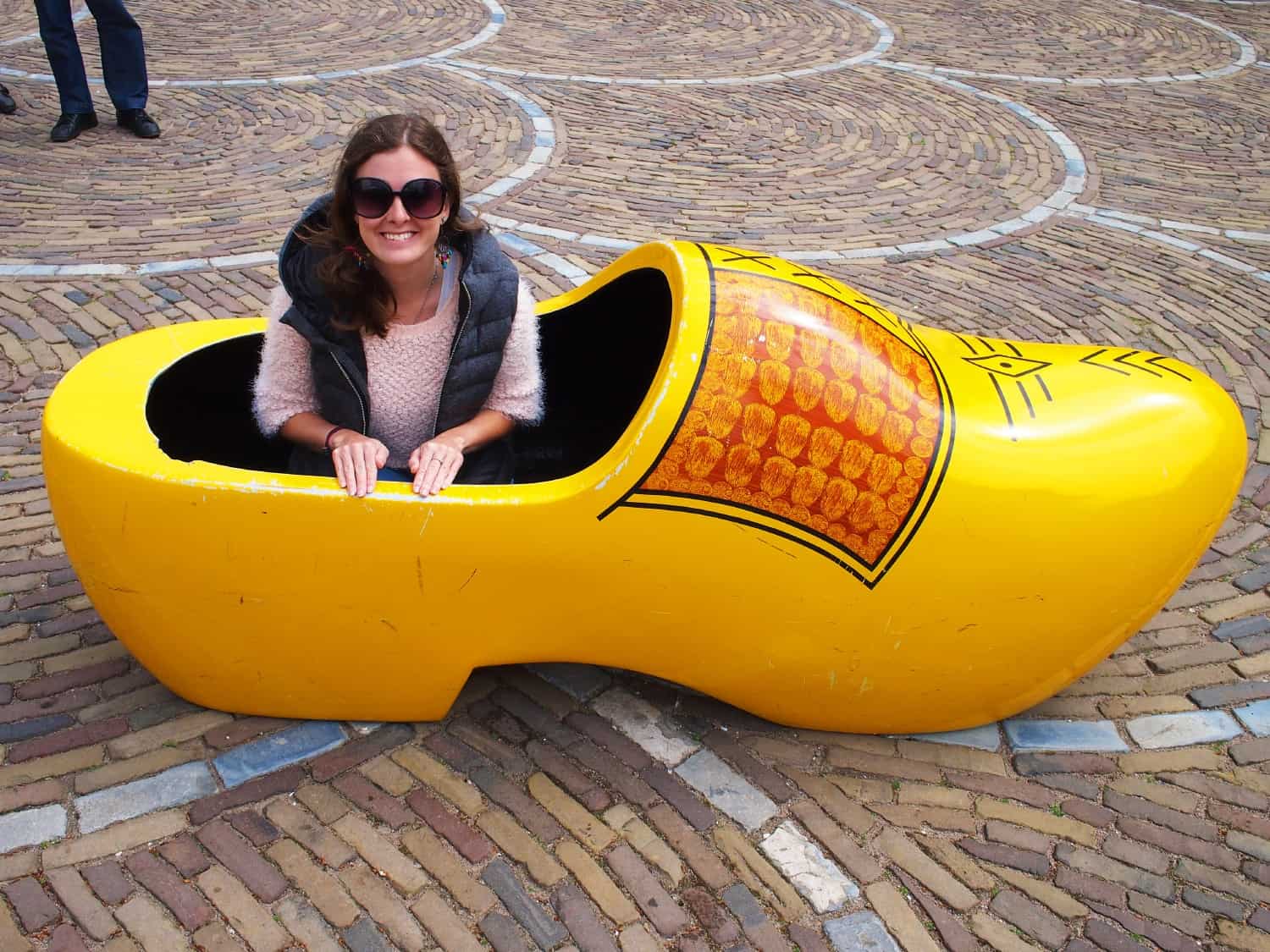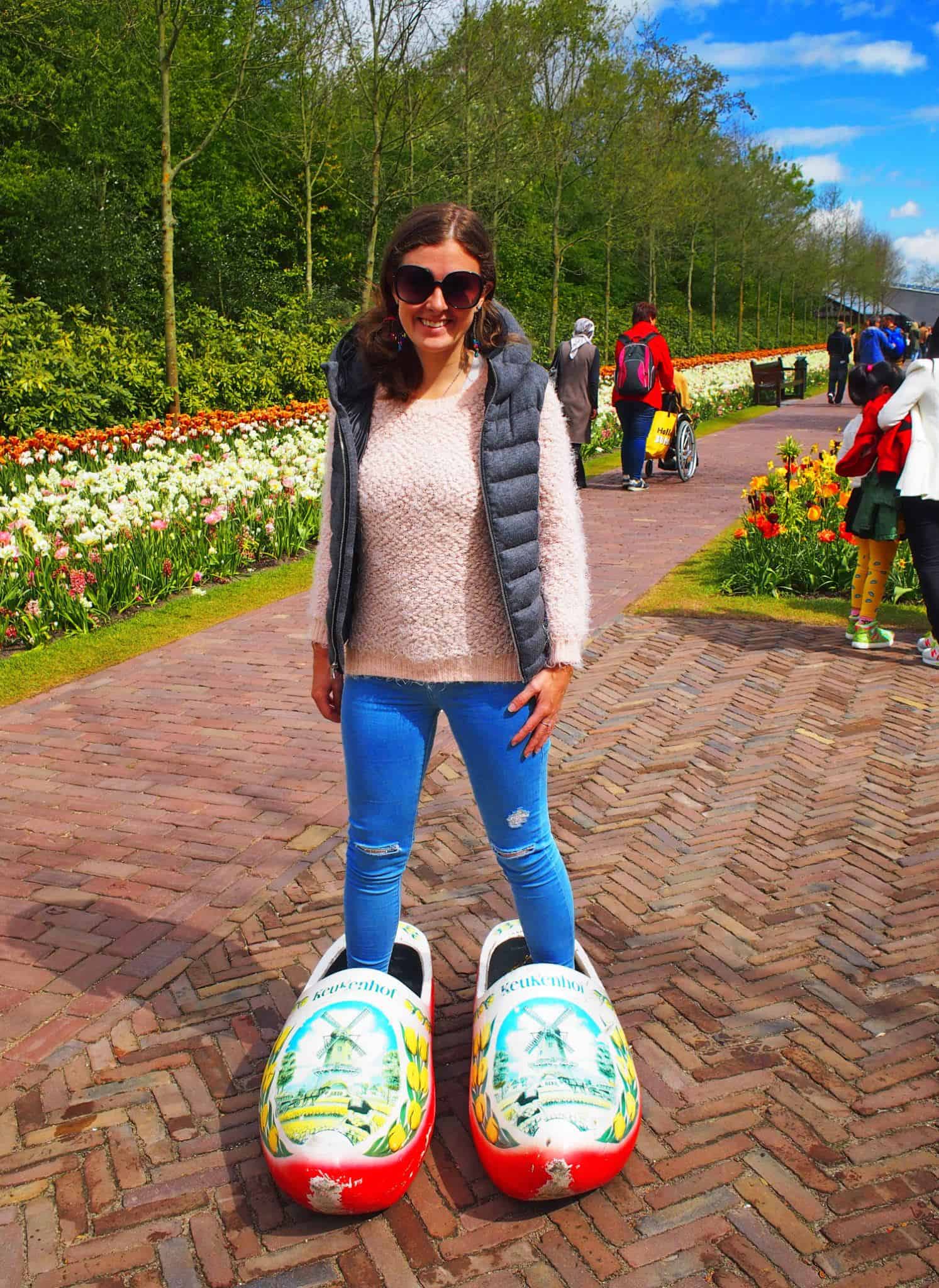 A Different Side of the Netherlands in Maastricht
It took just a few minutes of research before I decided on Maastricht as the next destination for me. It sounded so different to the rest of the country!
Maastricht is a bit of an oddity. I'd call it a melting pot but then I'd have to slap myself for using such a tired cliche. Its location, way down in the south, and its close proximity to Belgium (2 miles) and Germany (20 miles) have resulted in an interesting mix of food, culture, language, and architecture that I didn't see anywhere else in the Netherlands.
And I love that Dave went for an afternoon run to a new country and back while we were there!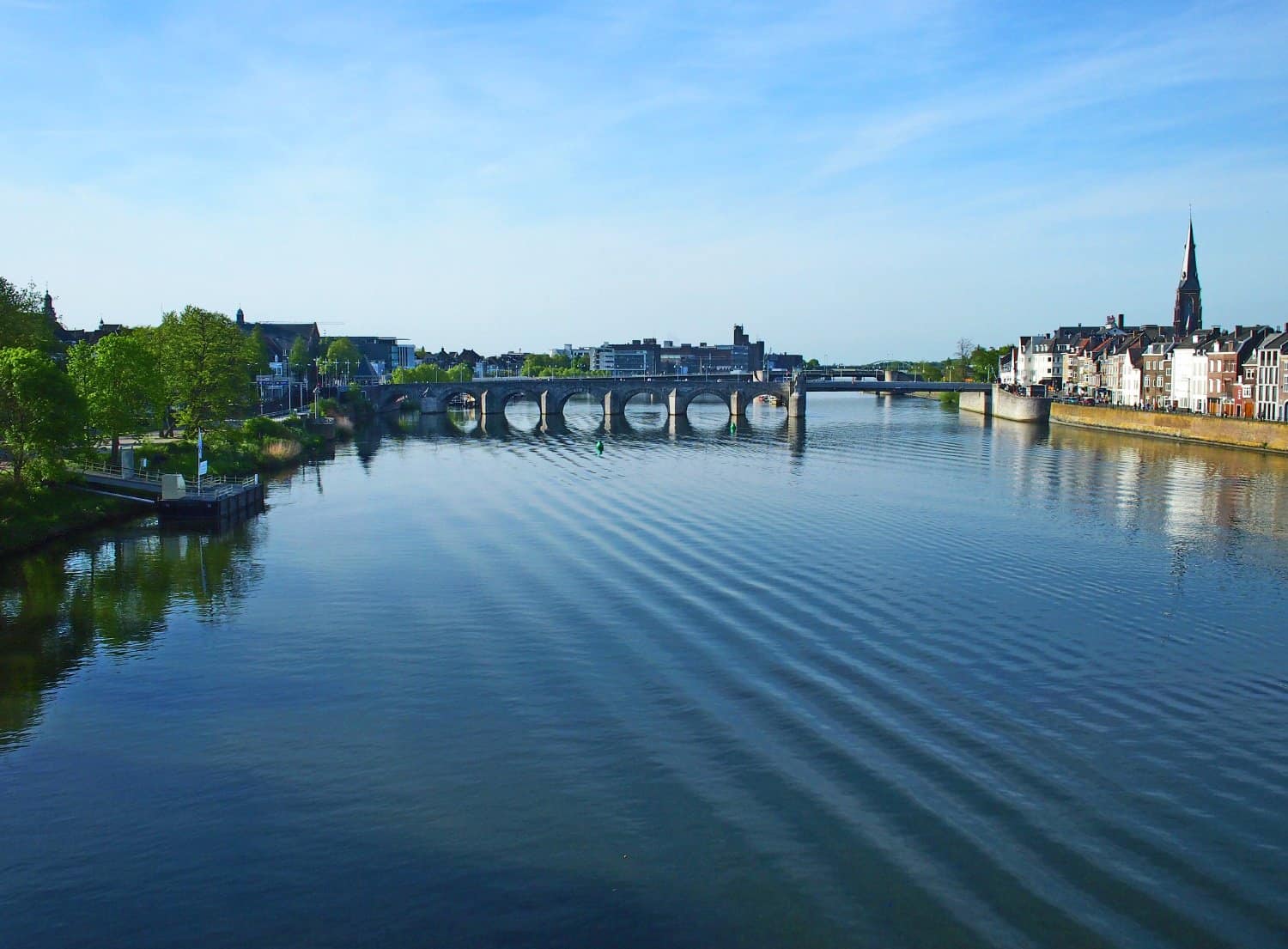 The first thing I noticed was the difference in the architecture. In Maastricht, smaller, wider houses were favoured over the long and skinny design you'll find in much of the country. The food was different, too, with a focus on game meat, extremely thick fries, and delicious Limburger cheese. Even the language changes this far south, with many of the residents opting to speak Limburgish (a blend of German and Dutch) rather than outright Dutch. And then, several locals told me they identify more as Belgian than Dutch!
Landscape-wise, much of the city is based around the river pictured above, rather than a network of canals, but most shockingly of all: there are hills!
Maastricht is also home to some delicious burgers and fries at Cafe Falstaff, and we may have had dinner there almost every night of our stay.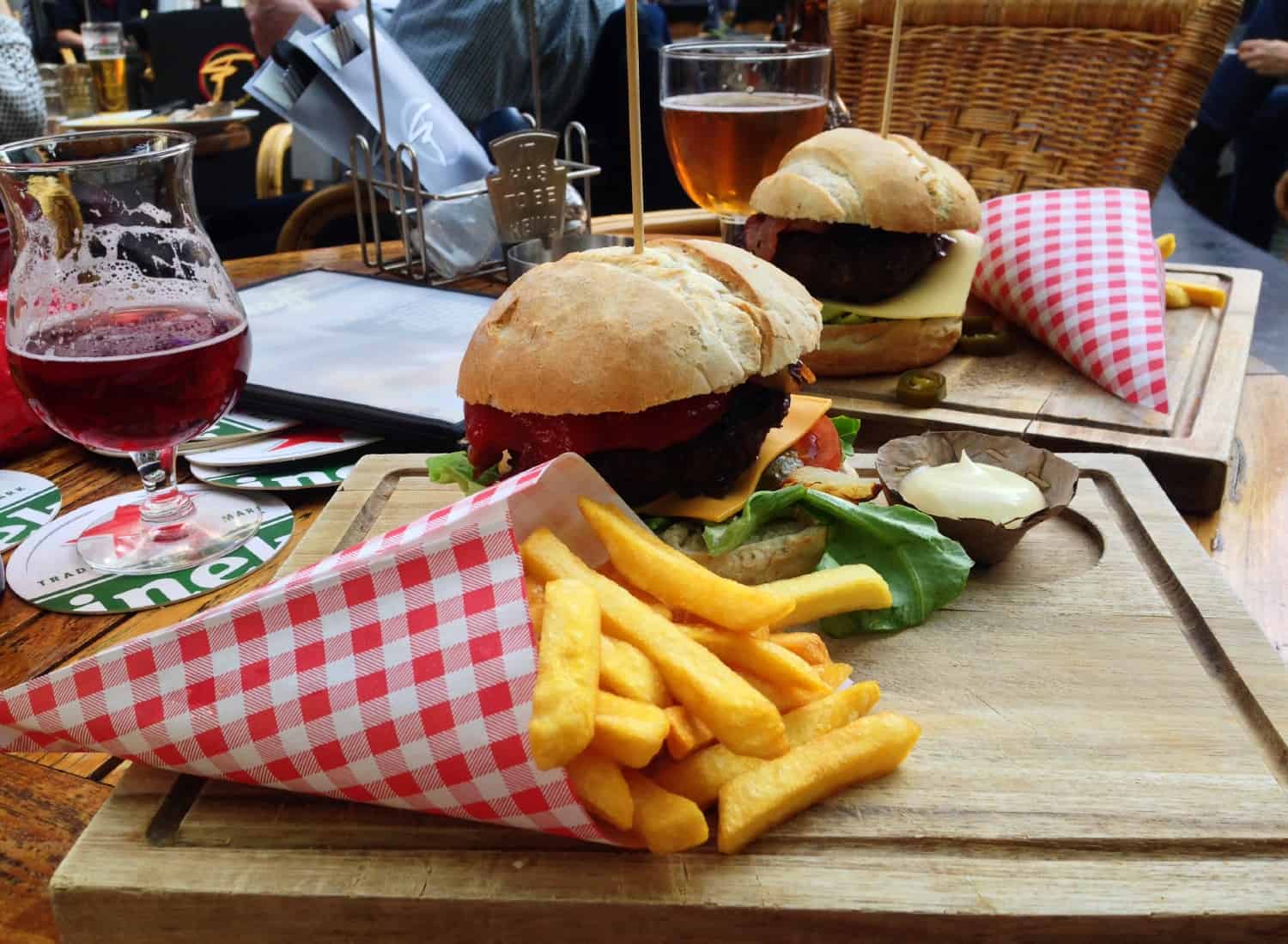 Fun fact: Maastricht is the birthplace of the European Union, European citizenship, and the euro!
One of my highlights of our stay was the running tour we signed up for through Maastricht Running Tours. I was terrified by the concept of a running tour, so much so that I almost cancelled our booking at the last minute. I'm so glad I didn't, though, as I discovered an exhilarating new way to get to know a city!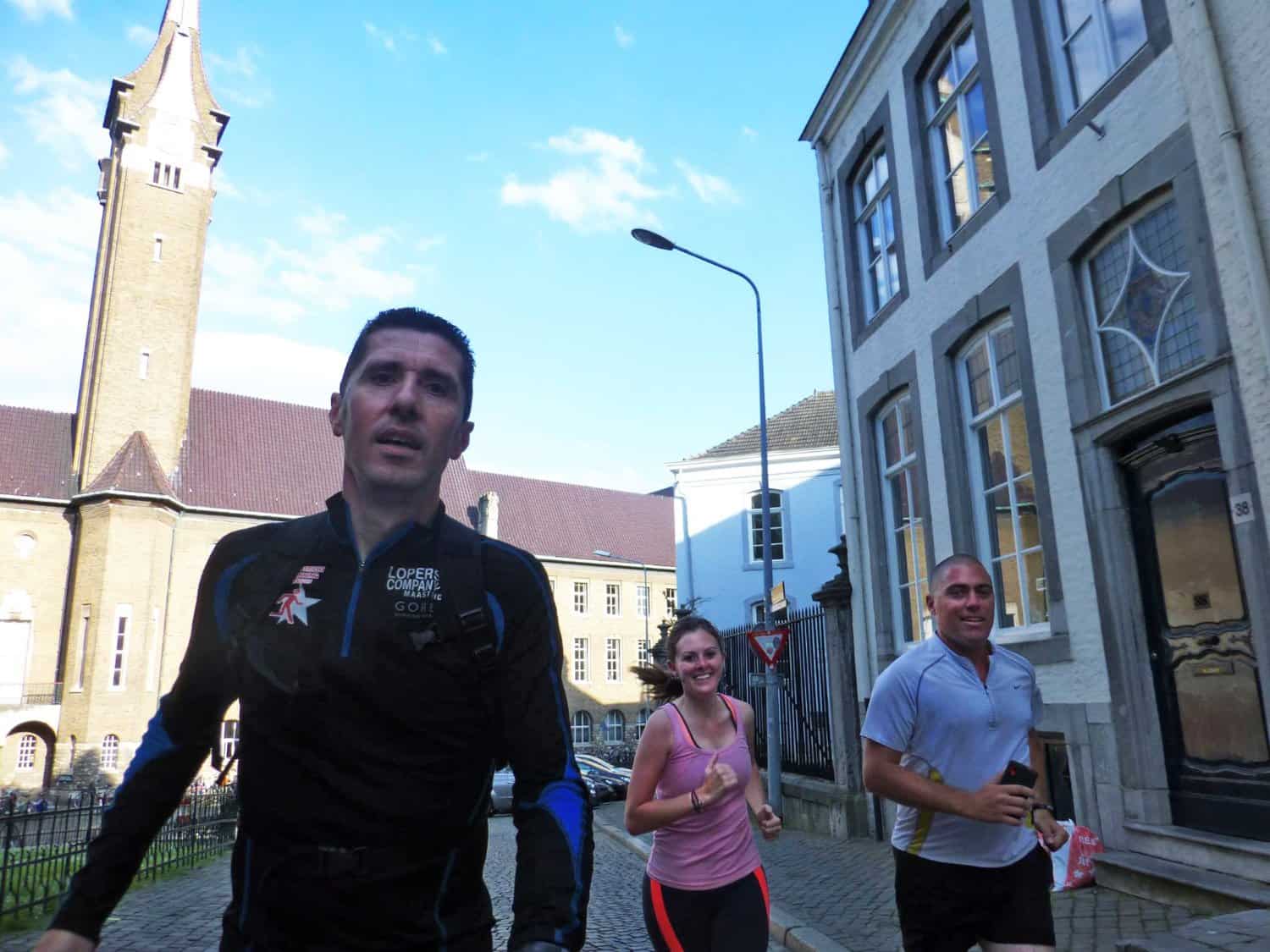 And while challenging for someone who had the fitness levels of a dead badger, our guide was patient, encouraging, and helped us understand the city from a local's perspective. I highly recommend it.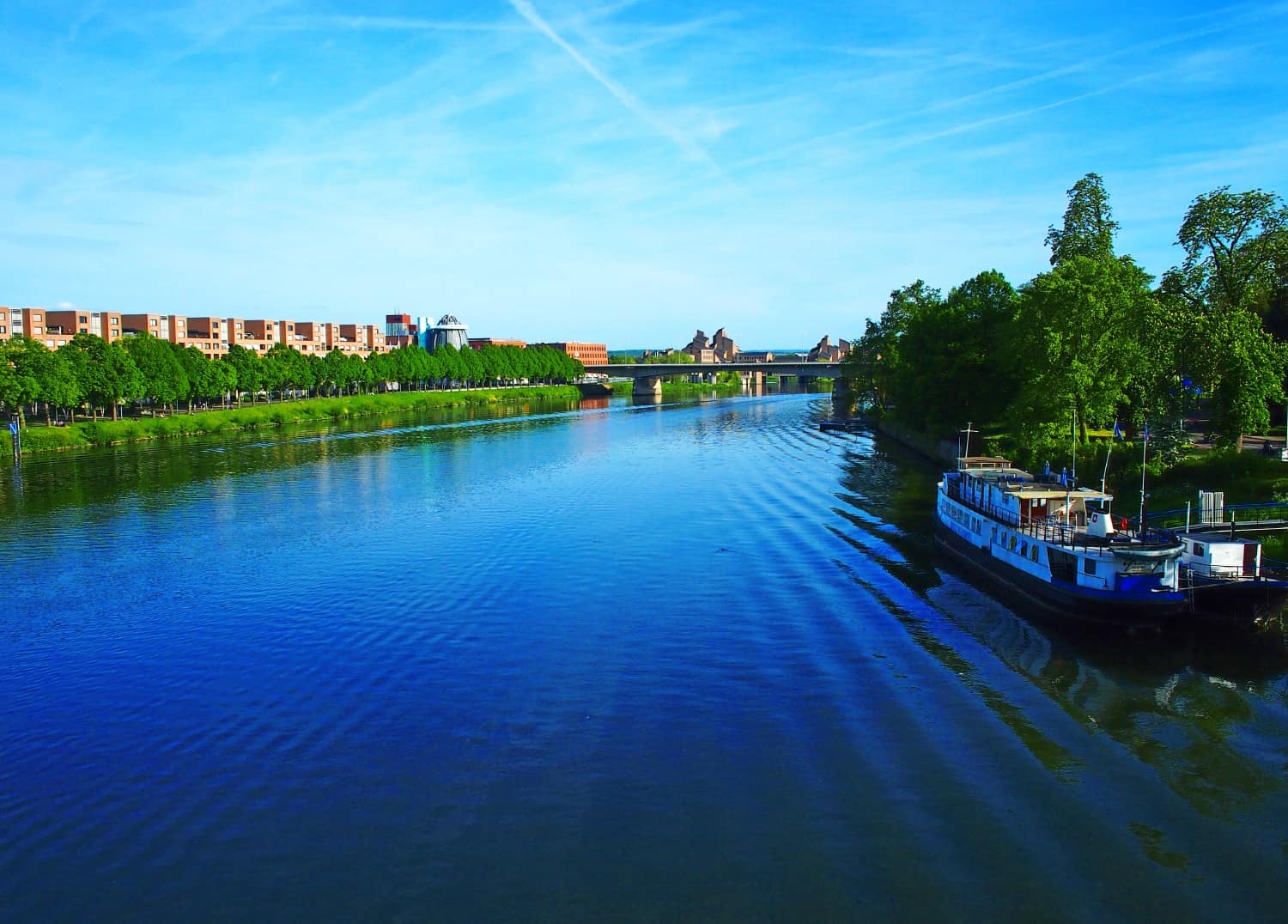 Of the places I visited in the Netherlands, I think I liked Maastricht the most. I loved the big squares that were lined with bars and cafes. I loved waking up and heading to a bakery for breakfast, then walking to the river to eat beside it. I especially loved Maastricht's gorgeous bookstore.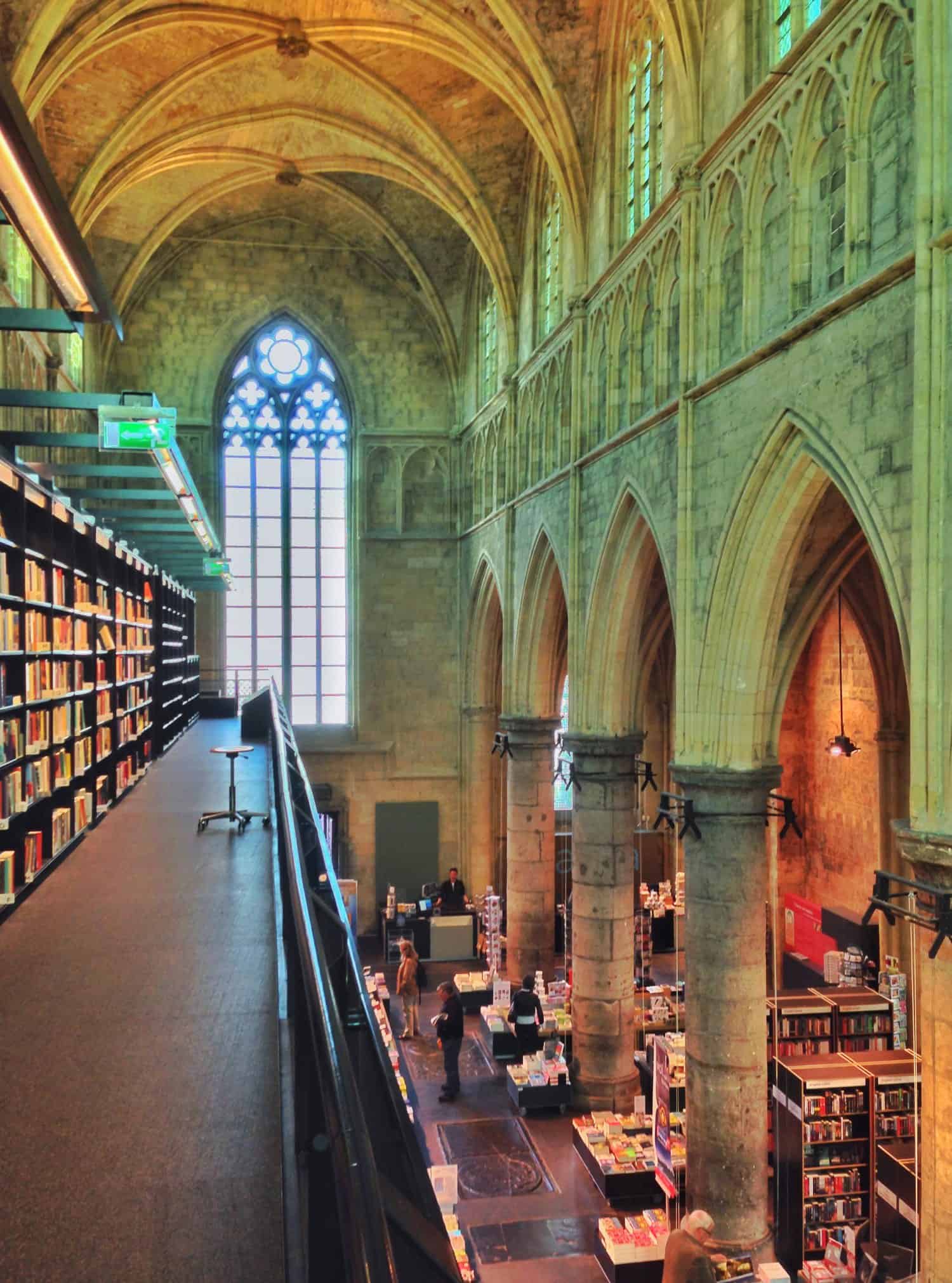 Mishaps and Museums in the Hague
We had just arrived in the Hague. In front of us was some kind of art exhibition and the pathway was lined with sculptures. I found one that looked like a jail cell with a coin slot in front of the bars.
"Oooh," I gasped at Dave. "I want to go inside!"
I grabbed a euro and dropped it into the slot.
Nothing happened.
I waited.
Nothing.
"Well, that was dumb," I muttered.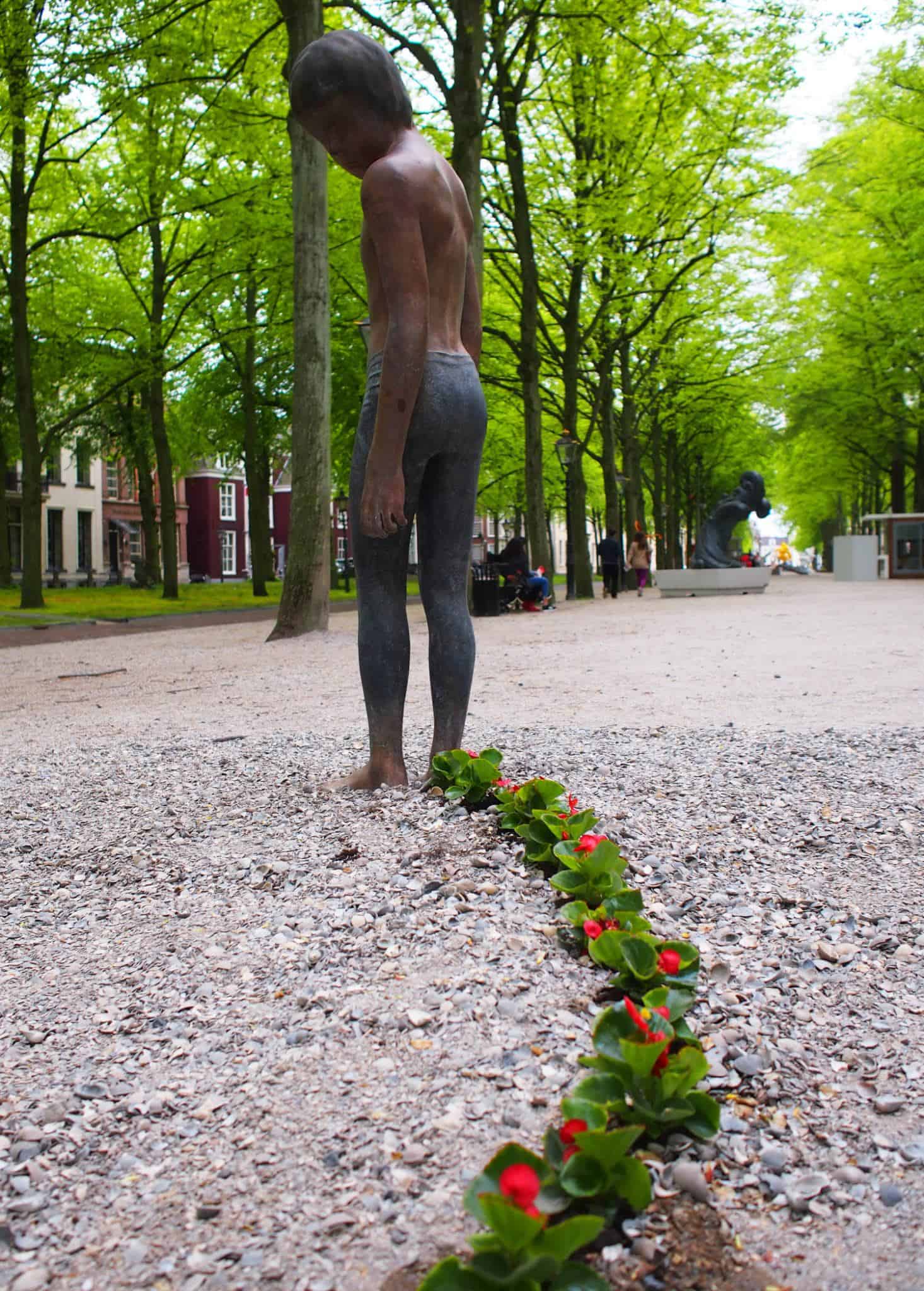 The Hague and I got off on the wrong foot and I struggled to warm to it throughout my visit. I decided to visit because I'd heard that, like Maastricht, it wouldn't feel like anywhere else I had visited in the Netherlands. And that was true: it felt like a modern city, it was within biking distance of the sea, and there were very few canals.
And maybe it was because the weather transformed from sunny skies to drizzly days, but it all felt a little bit bleak. I tried my best to make the most of it and wandered around the centre for a few hours each day, but I just wasn't connecting to the city.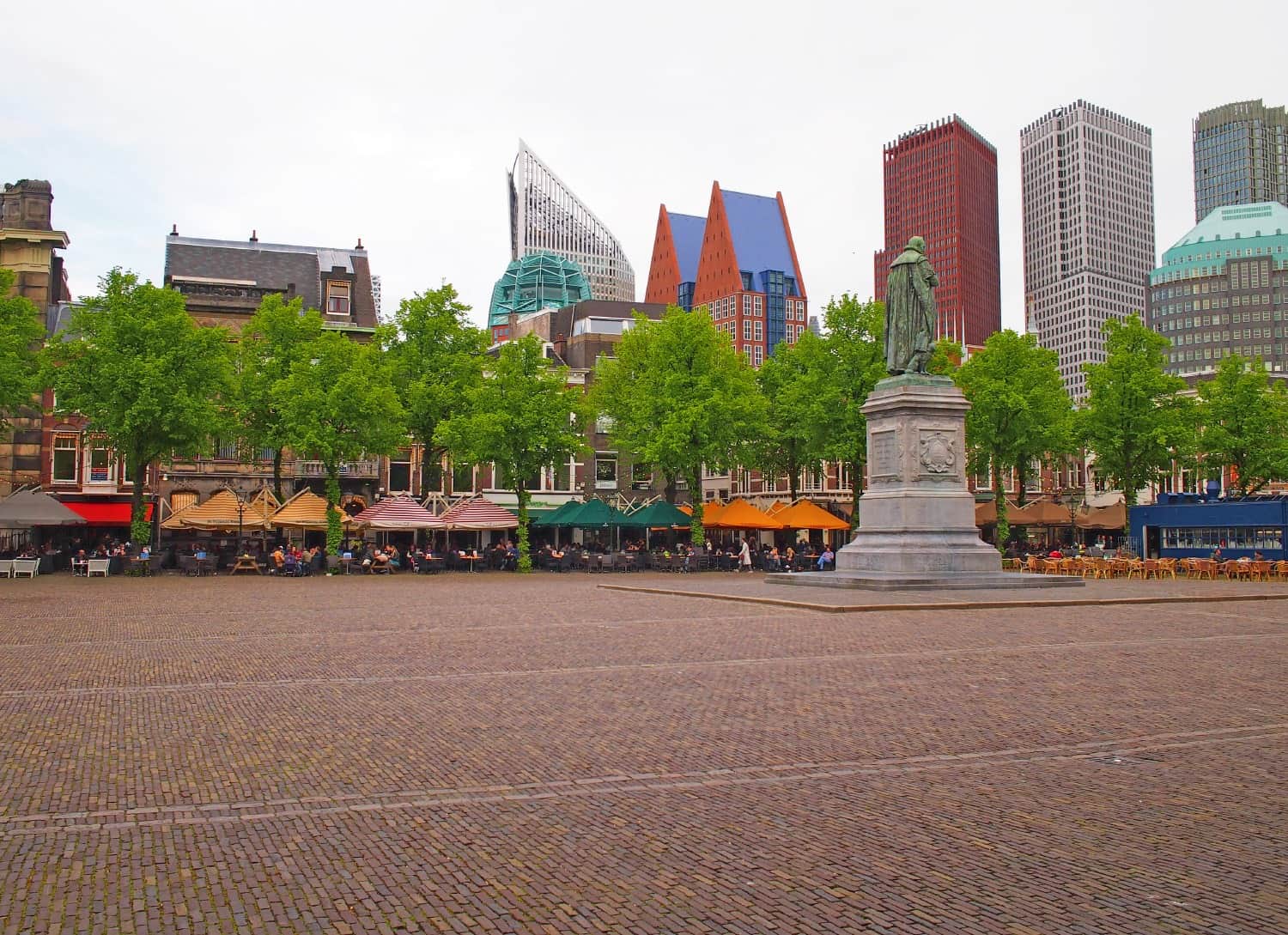 And that was my three week trip to the Netherlands! What an amazing country, and I'm so glad I got to see a side of it that was far away from the Amsterdam stereotypes!
Have you been to the Netherlands? Which is your favourite Dutch destination?
Related Articles on the Netherlands

💰 The Cost of Travel in the Netherlands: A 2023 Budget Breakdown
🧳 How to Pack for the Netherlands: My Complete Packing List
🛶 30 Incredible Things to Do in Amsterdam, the Netherlands