Nicknamed the Eternal City for a reason, Rome has remained one of the most important economies since the early ages. Having been a human settlement for nearly three millennia, the city is one of the oldest continuously occupied regions in Europe and is even recognized as the first-ever metropolitan city. You'll find everything from Roman ruins to renaissance art, painting a perfect picture of those who have lived in the city over the years.
One of the most beautiful European cities, Rome is layered with history and archeological sites that are both easy to access and affordable to enter. In fact, most are just in and about the typical city streets, and you will end up walking past a good few even when you aren't planning to.
Let's not forget about one of the main reasons many people visit Italy — the food! Rome is one of the culinary hotspots of Europe, boasting some of the most incredible pizza and pasta in the world.
I've visited the city several times and spent a few months studying abroad in Rome. Of course, I got to know the city like the back of my hand, from the worthwhile touristy spots to the local hangouts hidden between back streets.
The historic city center is conveniently small, with the most important sights within easy walking distance from one another. However, with a population of over four million, it should be no surprise that most locals reside outside this city center. While three days in Rome doesn't give you too much time to explore the life of a modern Roman, it is worth checking out a few neighborhoods on the city's outskirts.
I might be biased, but this city really is one of the most iconic on the continent, with an incredible history to match. In this article, I will plan out the perfect three-day Rome itinerary. While there are certain tourist attractions you just cannot miss out on, I'll offer insider tips on how to avoid tourist traps, recommend which attractions are worth entering, and which are equally as impressive from a distance.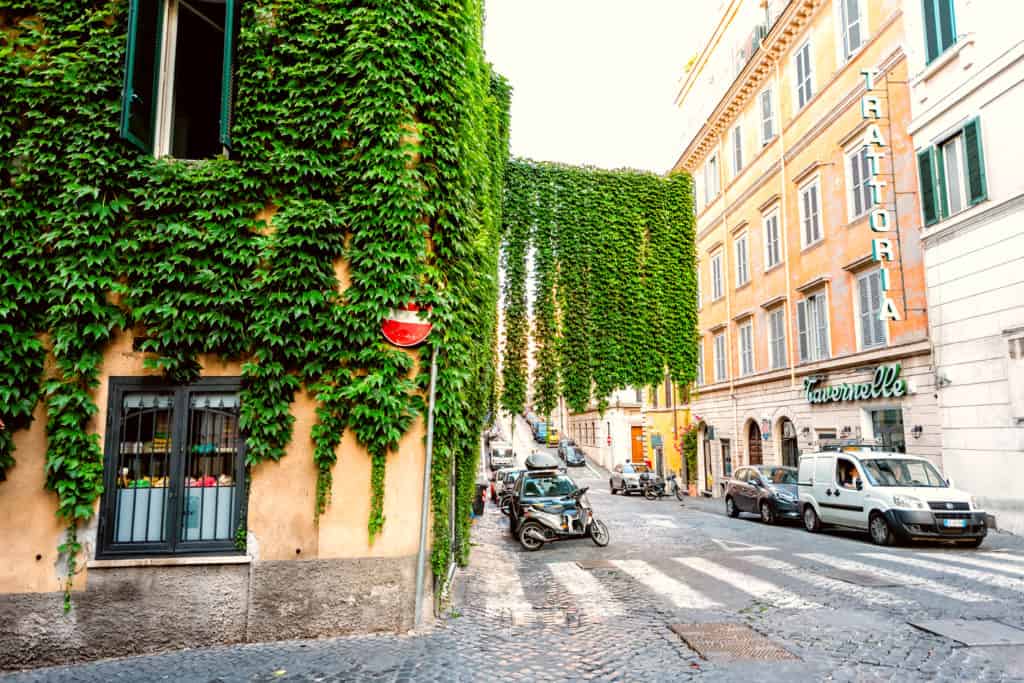 How Long Should I Spend in Rome?
If you're counting the residential neighborhoods, Rome is a big city spread across almost 500 square miles. However, one of the things that makes this such a great city for tourists is that the major attractions and important historical sites are concentrated in the central city center. Because of this, you could walk from the Pantheon to the Trevi Fountain to the Spanish Steps, all before breakfast.
I have curated a three-day Rome itinerary that allows you to pack in a lot of sightseeing, eating, and walking into your time in Rome. Of course, add and subtract activities as you see fit, depending on what you're most interested in seeing, the weather, and how much energy you have.
This Rome itinerary begins with a general walking tour of the city, exploring the main attractions on foot. Day two ventures across the Tiber River to the Vatican to wander around the Catholic city and visit the Vatican museums. On the third day of your trip, I recommend heading south to Trastevere, a charming authentic residential neighborhood with some of the best views and food in the city.
That being said, there is a lot of culture and history to soak up here. Even after months in the city, I was still finding my way around, along with new spots to eat and beautiful plazas to explore.
So, if you're wondering how many days to spend in Rome, I recommend setting aside a minimum of three days in Rome. This is the perfect amount of time to get a good taste of the city, learn about its heritage, and indulge in some incredible food. Trust me when I say you'll be back for more!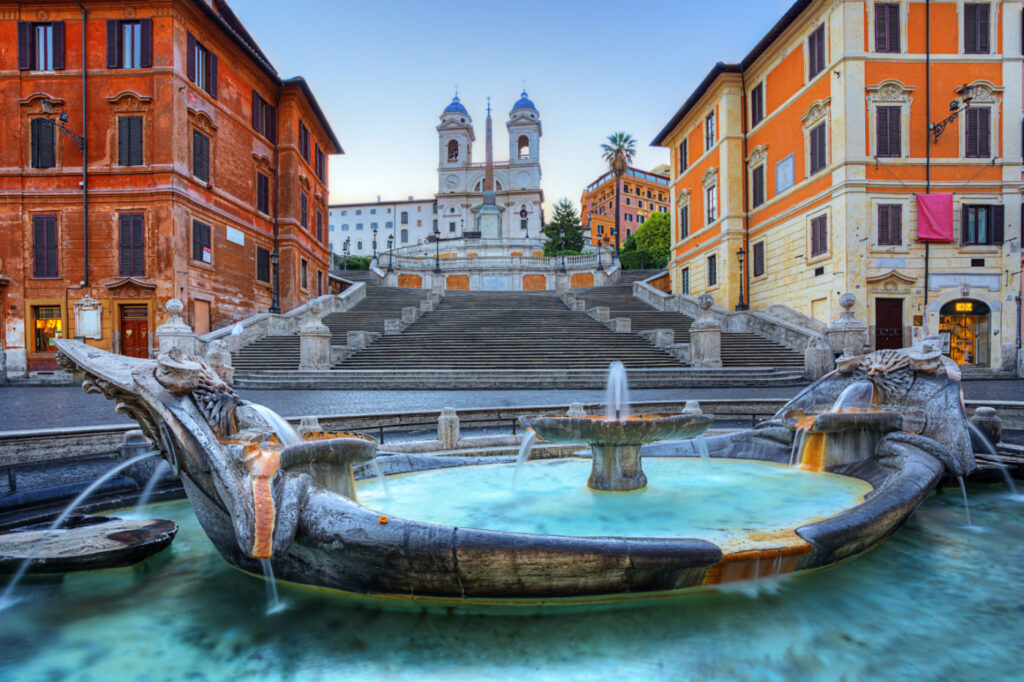 Day 1 – Walk the Historic City: From the Trevi Fountain to the Spanish Steps
I always recommend spending your first day in a new city gathering your bearings by walking the city – and Rome is no exception. The Eternal City is one of the best to walk around on foot, with tons of pedestrian-only streets and only a few mild hills to tackle. I've laid this self-guided walking tour out in geographical order. However, you can do the route in whichever order you please.
Wake up and enjoy a tasty breakfast at your hotel, which, if you take my advice below, will be located just a few meters from the Iconic Spanish Steps. As the obvious first stop for the day, the Spanish Steps and Piazza Di Spagna are one of Rome's most famous landmarks, featuring a gorgeous plaza with a baroque-style fountain in the center. The fountain, called Fontana Della Baraccia (Fountain of the Leaky Boat), was built in memory of a disastrous flood at the River Tiber in 1598.
Walk up the 138 steps towards the Trinita dei Month Church at the top of the steps. The city views from here are gorgeous and are especially impressive at sunrise. The steps were commissioned by a French diplomat in 1723 and have been featured in many poems, films, and Instagram posts over the centuries.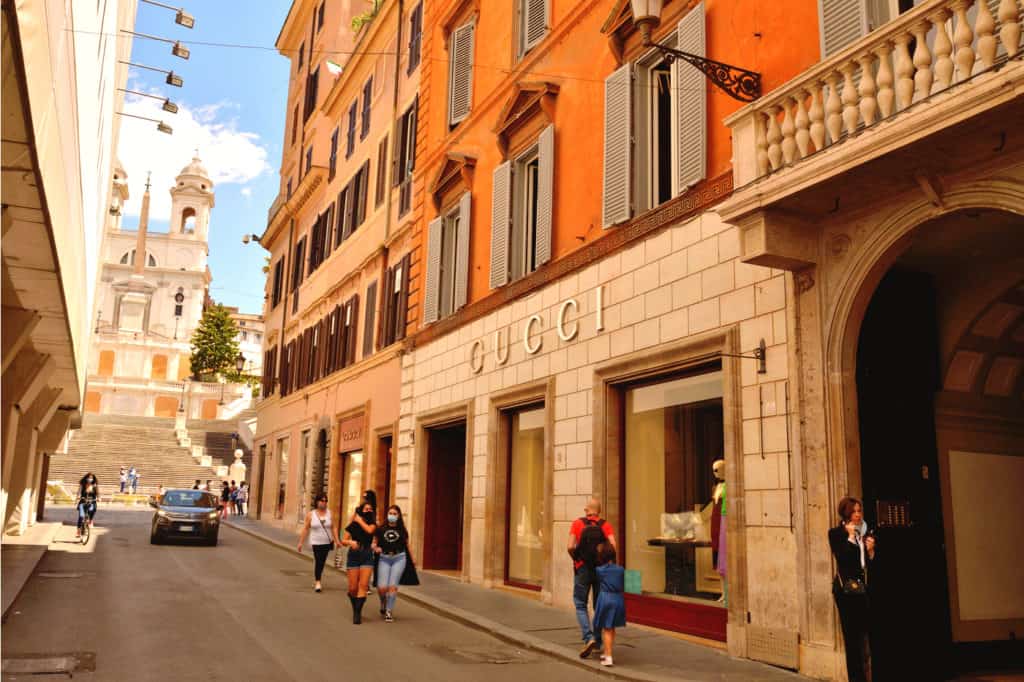 Once you've taken in the views, wander down the stairs and down the Via dei Condotti, Rome's high-fashion shopping street. This road continues onto Via del Corso, lined with every shop from Prada to Zara – perfect for all budgets.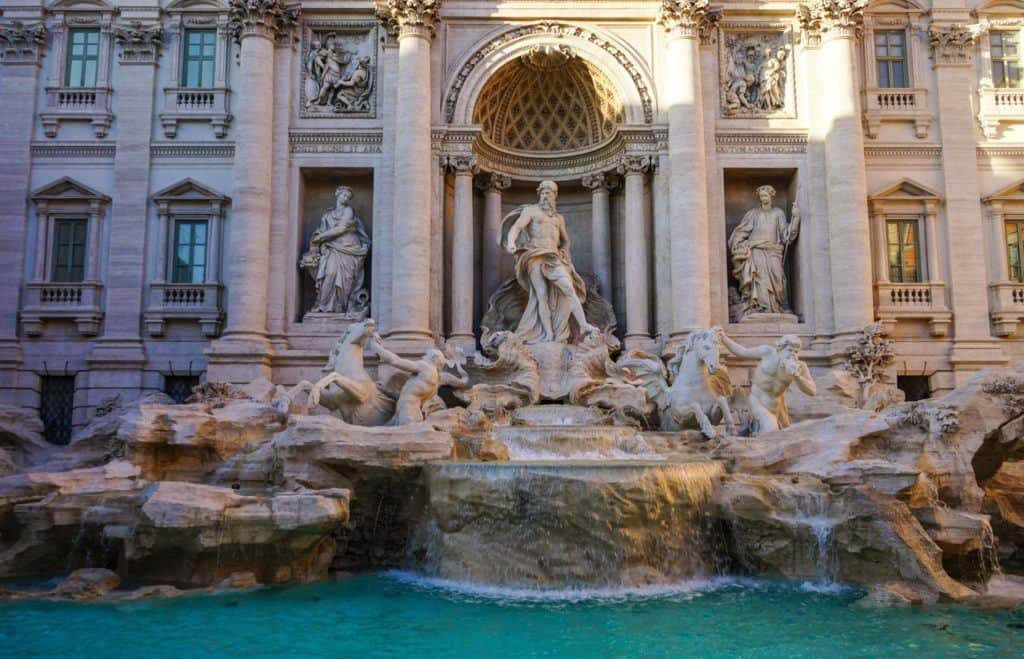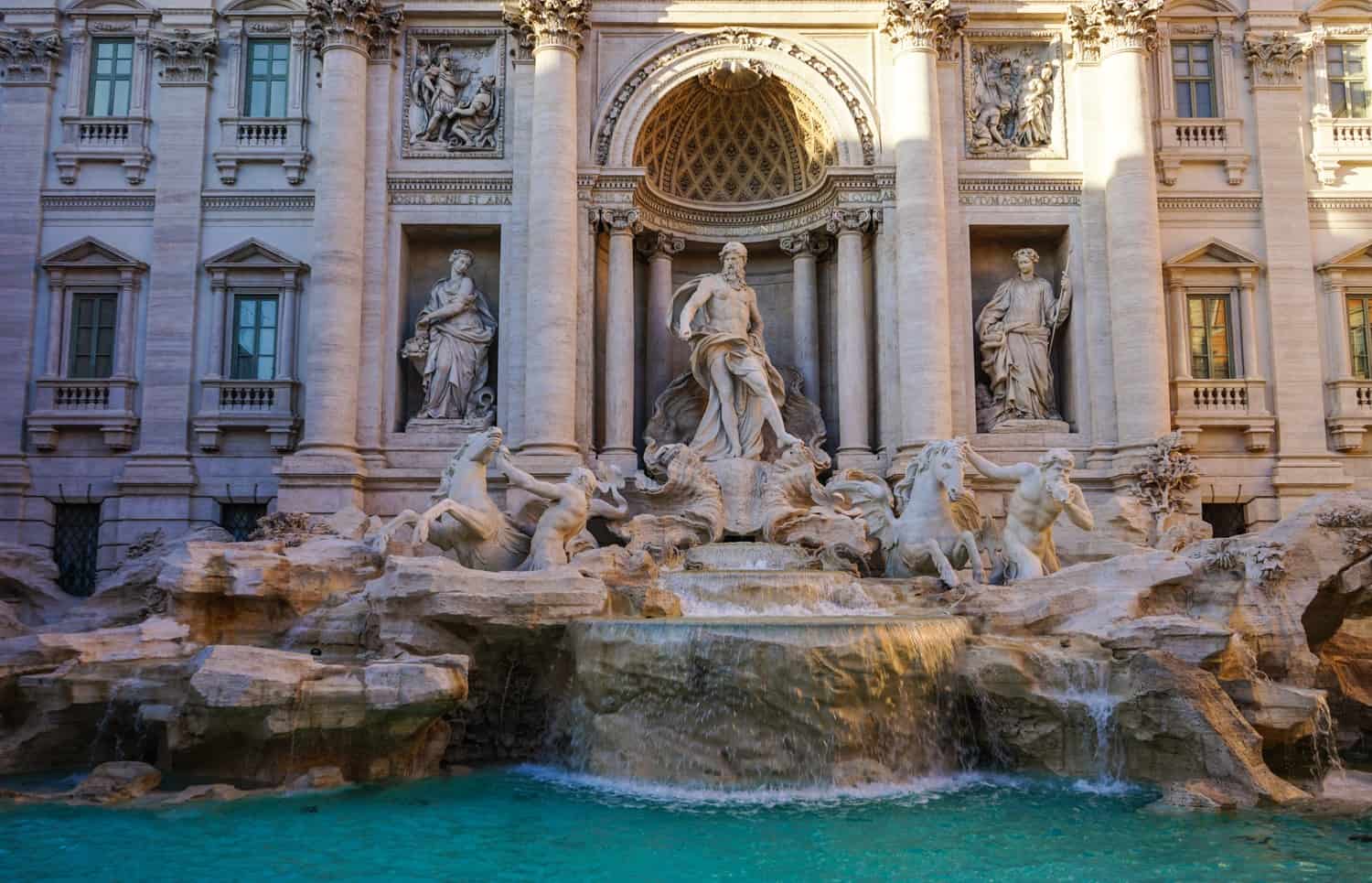 After some retail therapy (we are in Rome, after all), head south towards the Trevi Fountain to make a wish in the iconic fountain. The walk is only around ten minutes if you walk fast, but I recommend taking your time and exploring a few back streets around the Via del Corso as you go.
The Trevi Fountain is a busy tourist spot and rarely looks anything like it appears in pictures. You'll have to weave through some hefty crowds to get to the fountain's edge. Unless you're a fan of crowds and tourist traps, get in, toss a coin, make a wish, and get out!
With the Pantheon as your next major destination, head south through the cobblestone streets, passing the Temple of Hadrian (Tempio di Adriano) and the Marcus Aurelius Column along the way. The Temple of Hadrian is an ancient Roman structure dedicated to the deified emperor Hadrian. Part of the original structure still stands, dating back to 145 CE.
The Marcus Aurelius Column sits in Piazza Colonna and was built to honor the Roman emperor Marcus Aurelius in 193. This impressive column comprises 28 marble blocks, each 12 feet in diameter, and features detailed relief carvings accounting for different events throughout his life.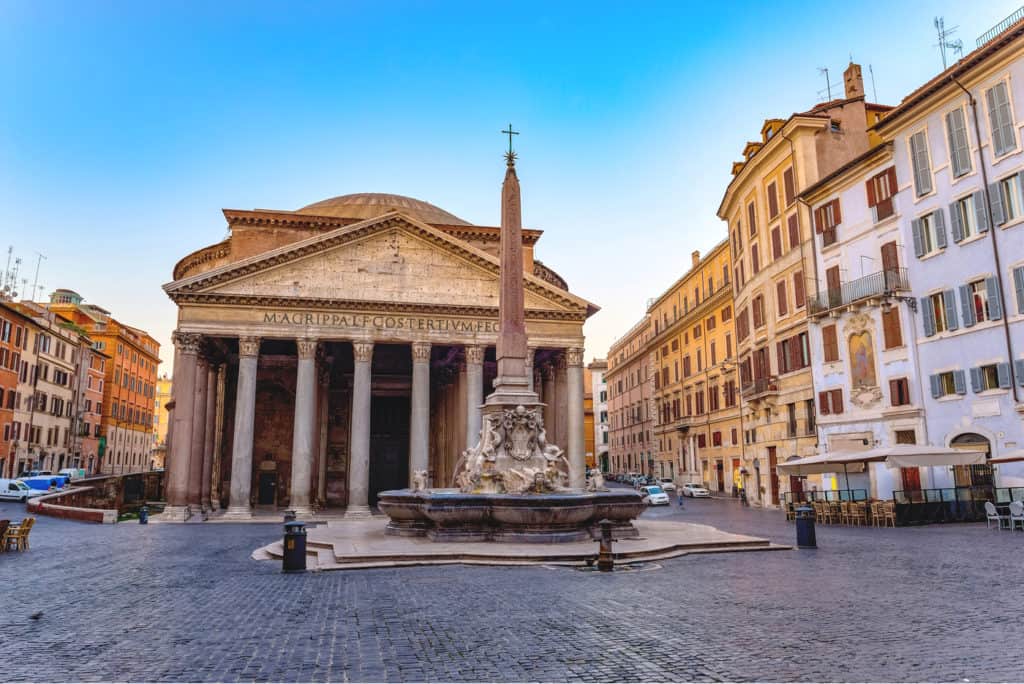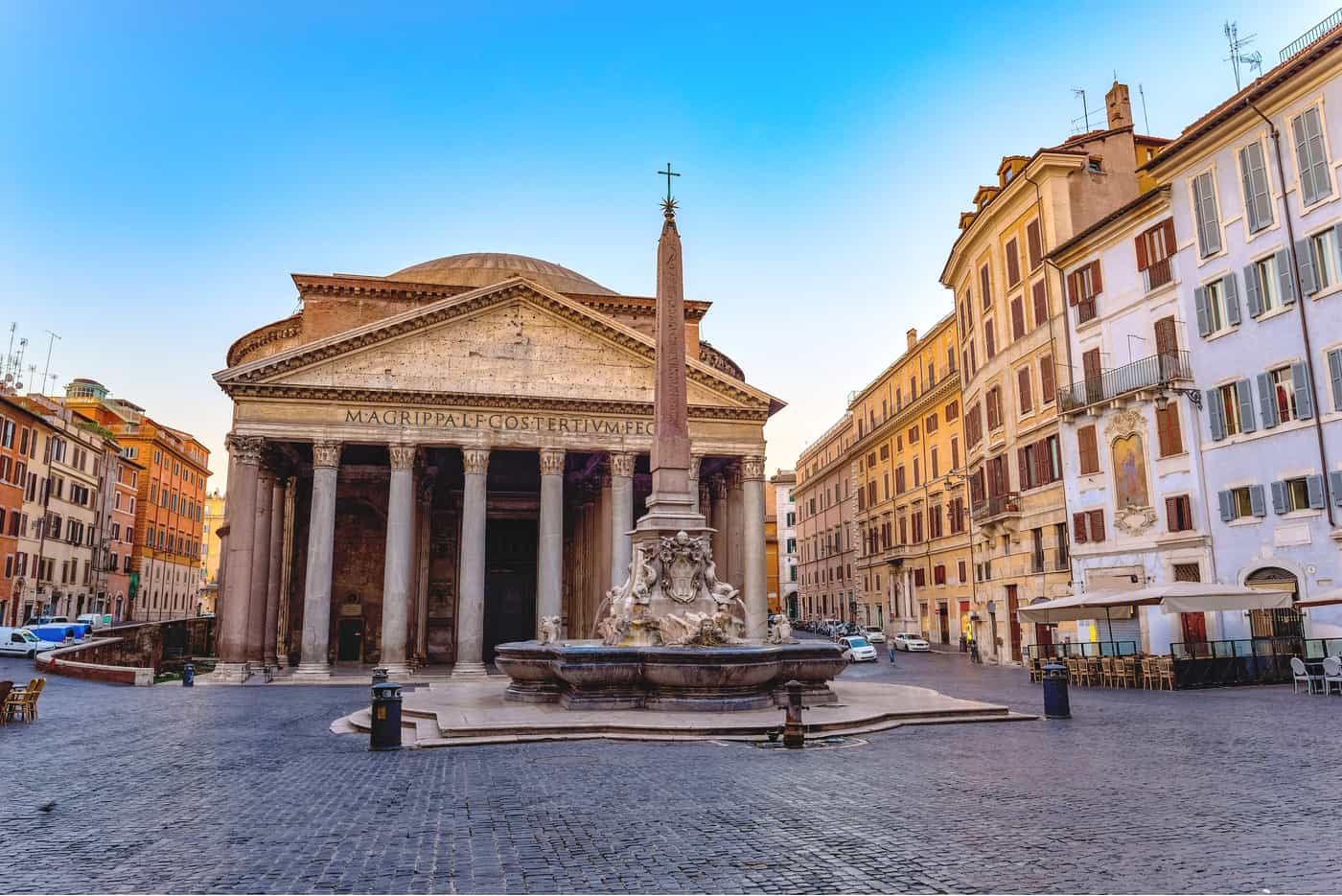 Just a short walk onwards, the Pantheon is easily one of the most well-known sites in Rome. Set in the center of the Piazza Della Rotonda, the Pantheon is a former Roman temple built during the reign of emperors Trajan and Hadrian. While the date it was completed is unknown, it was first commissioned around 27 BC to 14 AD.
As one of the best-preserved Ancient Roman buildings in the world (partly because it has been continually used throughout the ages), it's worth waiting in line to enter the building. The Pantheon is free to enter, and if you're lucky, you won't have to wait too long in line.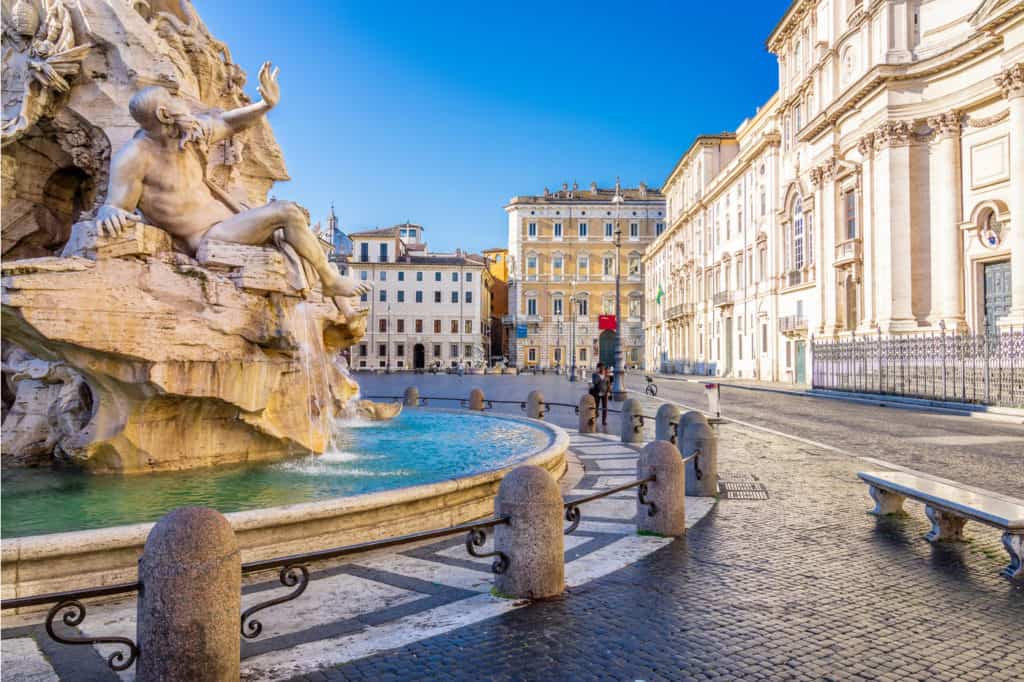 Just a five-minute stroll from the Pantheon, your next stop is Piazza Navona. One of the most magical squares in the city, this square is surrounded by monuments, majestic fountains, gorgeous Roman architecture, and restaurants.
While the restaurants in the square are relatively touristy, my absolute favorite restaurant in Rome is just a few blocks away. Osteria da Fortunata serves homemade pasta, which is hand-rolled in the window. The pasta is to die for at this down-to-earth spot! If you have a sweet tooth, I can't recommend their tiramisu enough.
Piazza Navona is also a hub for street performers, musicians, and artists, bringing a vibrant and artsy atmosphere to the square. Art is always best admired with a gelato in hand, so pick up a scoop or two and take some time to enjoy the sights and sounds of the city.

Just a fifteen-minute walk east of the restaurant (the perfect stroll to walk off your food), head towards Piazza Venezia, the heart and soul of Rome. The central hub is packed with national monuments, gorgeous architecture, and museums, and it's known for being the location where Italian dictator Mussolini would speak to crowds in the 1920s.
Overlooking the piazza, the Capitoline Museums house some of the most important artifacts of Ancient Rome, as well as incredible Roman sculptures, art, and architecture. Each room in these museums opens up another world of wonder and is worth spending a couple of hours exploring.
Piazza Venezia is a busy central hub where much of the city's transportation meets, making it a great place to catch a bus back to your hotel. If you're absolutely exhausted from a day on your feet, head back for a nap before finding a restaurant nearby for dinner.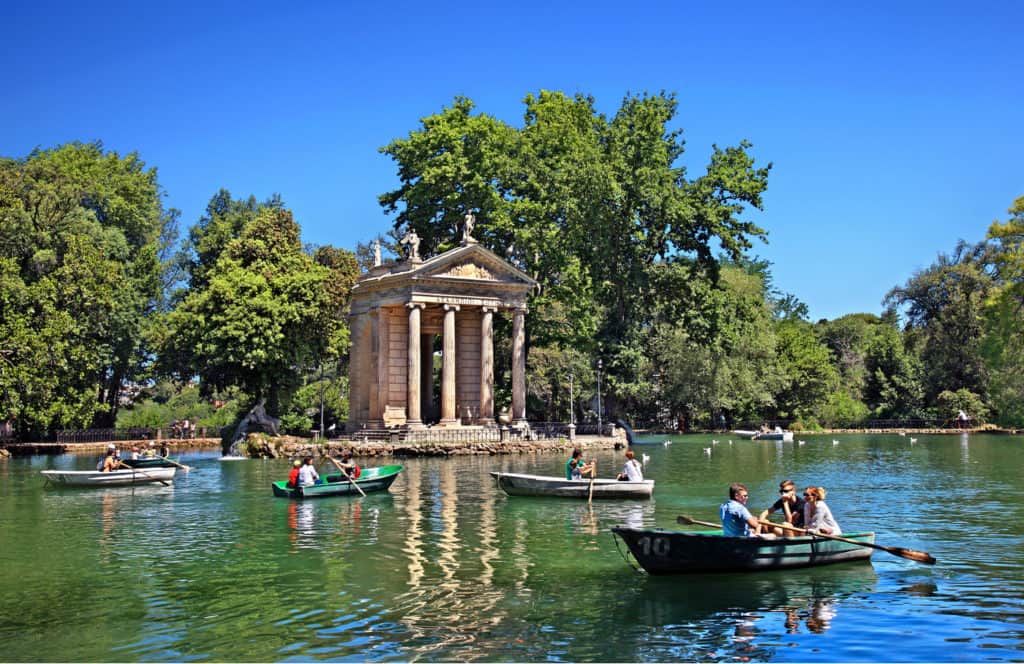 Alternatively, venture past your hotel towards Villa Borghese for sunset views like no other. While the walk is under 30 minutes, the 160, 52, or 53 bus will get you there in a similar time frame. Villa Borghese is Rome's equivalent of Central Park. Manicured lawns, ancient ruins, archeological digs, rose gardens and exquisite lakes make this one of the best places to spend a sunny afternoon in Rome.
For dinner, Il Gabriello offers authentic Italian cuisine in a cozy setting right by the Spanish Steps. End your day off with a glass of vino, and get a good night's rest after a long day on your feet!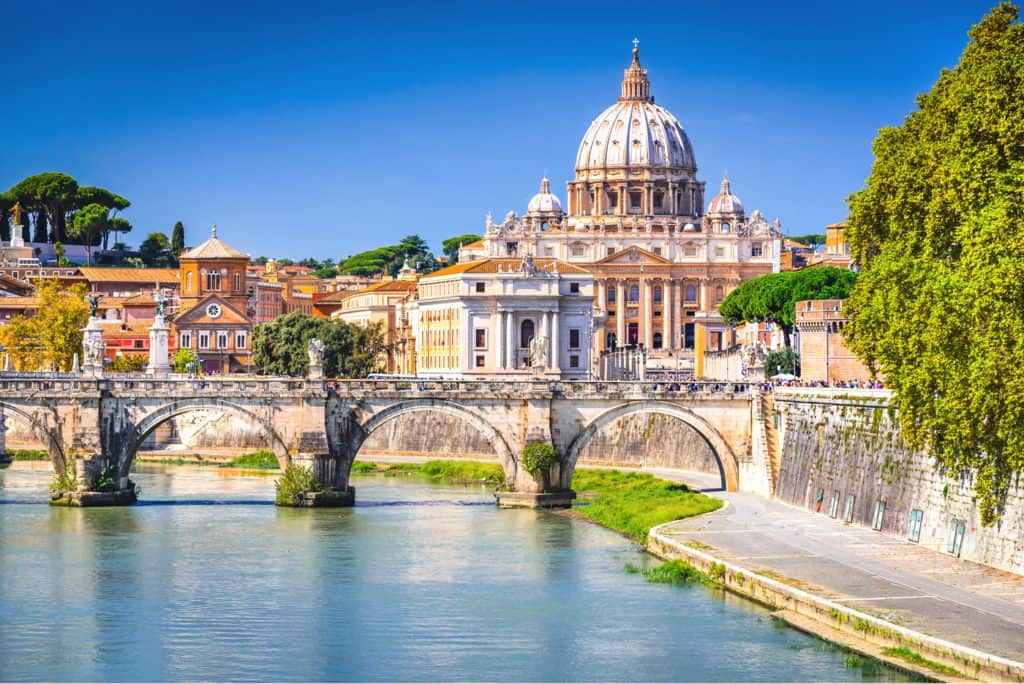 Day 2 – The Vatican: Explore the Vatican City and the Sistine Chapel
I have no doubt that the Vatican is right at the top of your Rome bucket list. Whether you're interested in the city for its religious importance and historical significance or just to admire the incredible art and sculptures on show, the Vatican is a must-see for all visitors.
The Vatican City sits west of the center of Rome, across the River Tiber, and it will take about half an hour to travel from Piazza di Spagna to the Vatican City on the orange metro line. The Vatican comprises several significant sites, of which I recommend you pick and choose those most interesting to you.
Start your day at the Vatican Museums, which are less busy (although not empty) the earlier you go. The museum is packed with unique rooms showing hidden gems from Rome's long past. You'll be able to glance over incredible friezes, stroll through the Gallery of Chandeliers, and walk through the famous Raphael Rooms. The main attraction in the museums is undoubtedly the Sistine Chapel, which is the home of Michelangelo's frescoed ceiling which he spent over four years painting.

Take my advice and book your museum tickets online. This will mean standing in one less line to get in and can save you a lot of precious time. Arrive at least 15 minutes before the museum is scheduled to open, unless you're a fan of long lines. If possible, avoid visiting on weekends and on Mondays, as this is when the museums are at their busiest.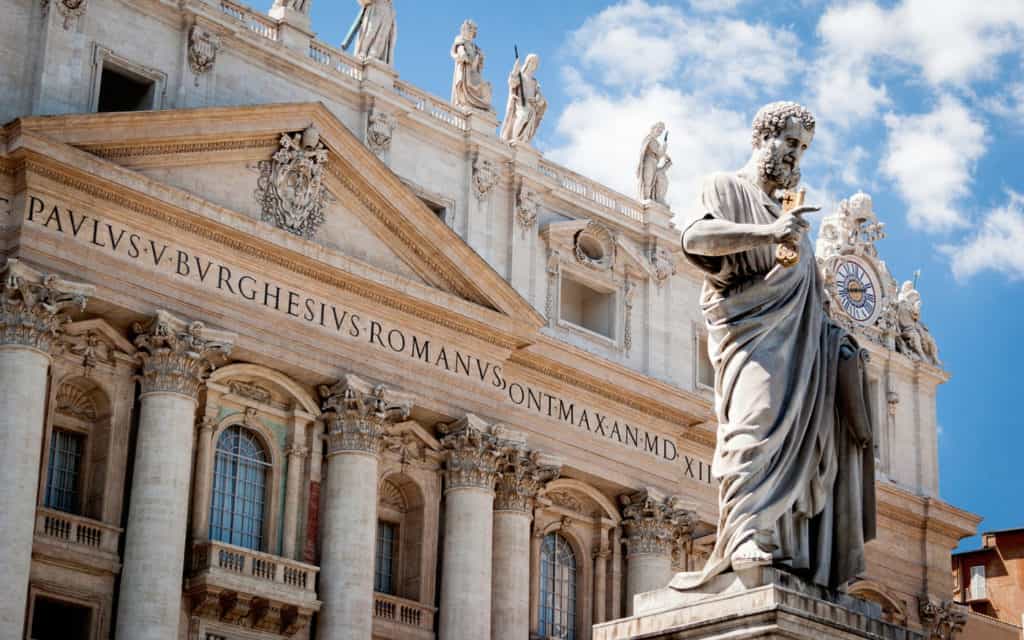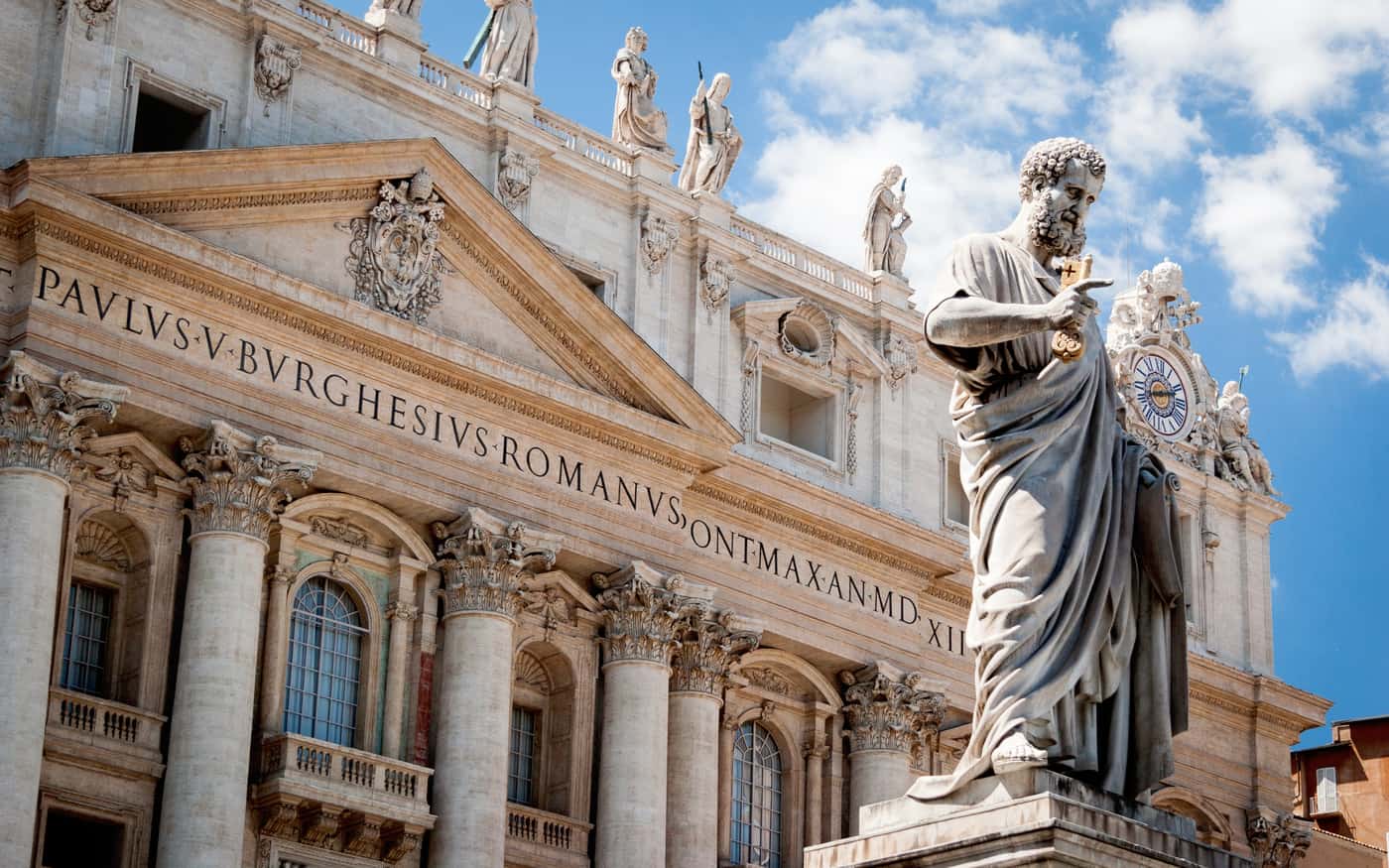 After a morning soaking up the art and culture in the museums, grab some air in St. Peters Square and heat towards St Peter's Basilica and Cupola. This impressive church took over a century to build and is one of the most significant basilicas on the planet. It also features the world's highest dome (the Cupola), which you can climb 551 steps to the top of for incredible city views. As the most important pilgrimage site for Christians worldwide, the basilica is also home to astonishing art done by the iconic Michelangelo.
Once you've snapped the classic picture from the Cupolo, walk down the famous Via Della Conciliazione towards Castel Sant'Angelo. Along this street, you can pop into some boutique shops and grab a table at a restaurant for lunch. Ristorante Arlu serves traditional seasonal dishes in a cozy atmosphere. Although a little bit further north, Osteria dell'Angelo is one of my favorite spots in the area. This restaurant has some of the tastiest pasta and the friendliest waiting staff!
Now that you've been refueled, your next stop, Castel Sant'Angelo, is just a short walk from the restaurant. This incredible fortress dates back to 139 AD and is an iconic landmark of the city. It was built by the Roman emperor Hadrian to use as his own tomb. However, the castle has served many purposes, most notably protecting the Pope from various attacks and sieges over the centuries. After you've explored the historic fort, stroll across the Ponte Sant'Angelo bridge to admire the architectural masterpiece from across the River Tiber.
Take a stroll through Prati, a nearby local neighborhood, back up towards the Vatican for a relaxing afternoon in the gardens. I highly recommend you explore the Vatican City Gardens, a sprawling 23-hectare park of lush trees, artistic spaces, flowering beds, and exquisite fountains and statues. To access the gardens, you'll need to book a Vatican Gardens Group Tour and be guided through the park with a member of the museum staff.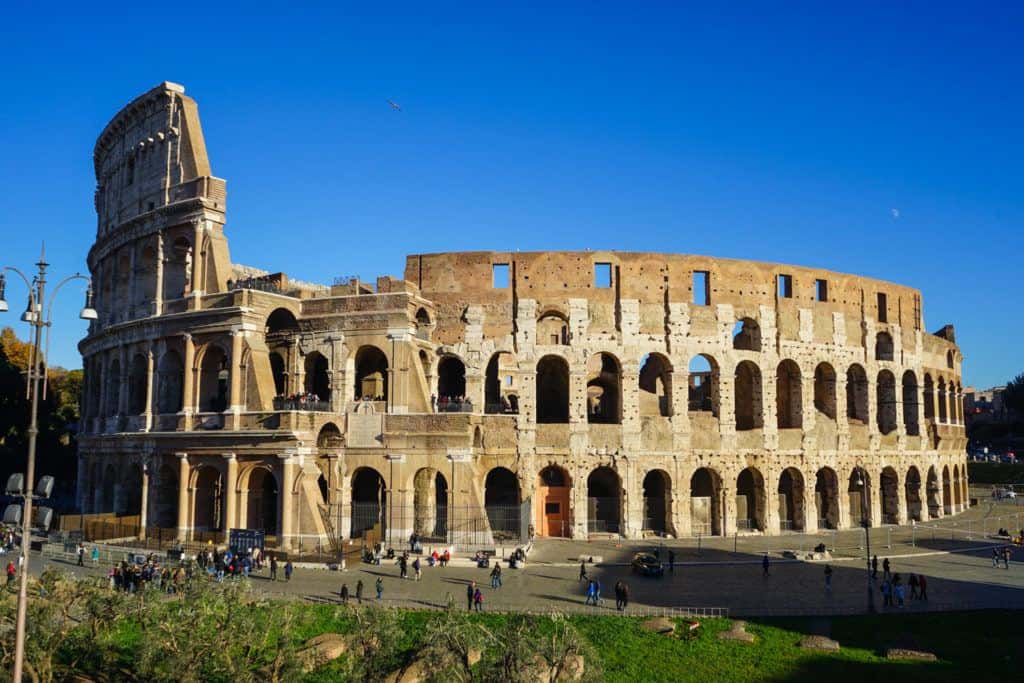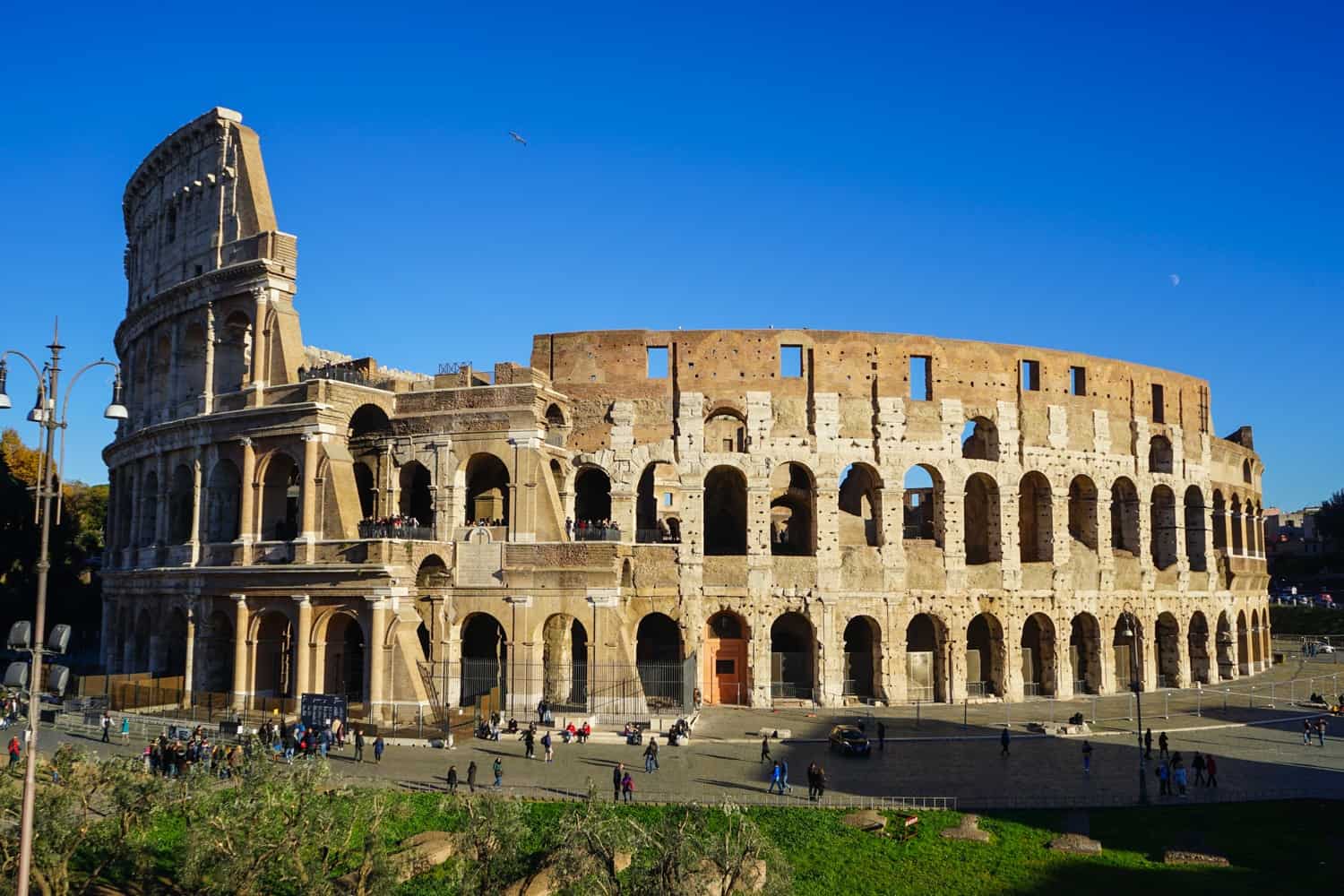 Day 3 – Authentic Neighborhoods: Trastevere and Monti
Start your third and final day in Rome with a bang in front of one of the city's most iconic symbols. The Colosseum is located in southeast Rome and is a monument we're all familiar with. The oval amphitheater, built between 70 AD and 80 AD, towers over the surrounding neighborhoods, reaching four levels high (about the height of a 12-story building). It was built as an entertainment venue in an attempt to revitalize the city after a period of political instability.
The venue could hold over 50 thousand people at the time, who would fill the theatre to watch traditional gladiator fights in awe. However, a series of earthquakes during the fifth century CE and World War Two bombings in the 19th century left the structure damaged, after which it was abandoned and left neglected. With almost 2000 years of history, this monument offers a glimpse into ancient Roman life and remains one of the Seven Wonders of the Modern World.
Do yourself a favor and purchase a ticket in advance so you can skip the line on the day. Some entrance tickets will allow you to access the Colosseum, Roman Forum, and Palatine Hill yourself — I bought mine online and in advance here — while others include a guided tour and skip-the-line entry. I'd opt for the latter option on future visits, personally, as getting to see the Colosseum with nobody else there? It sounds magical!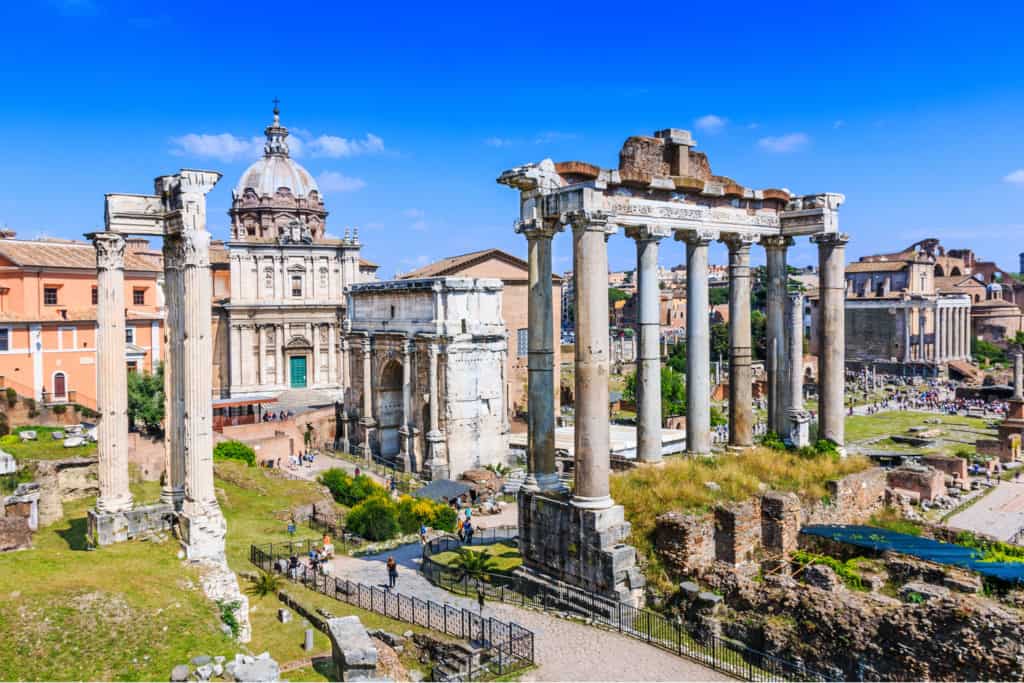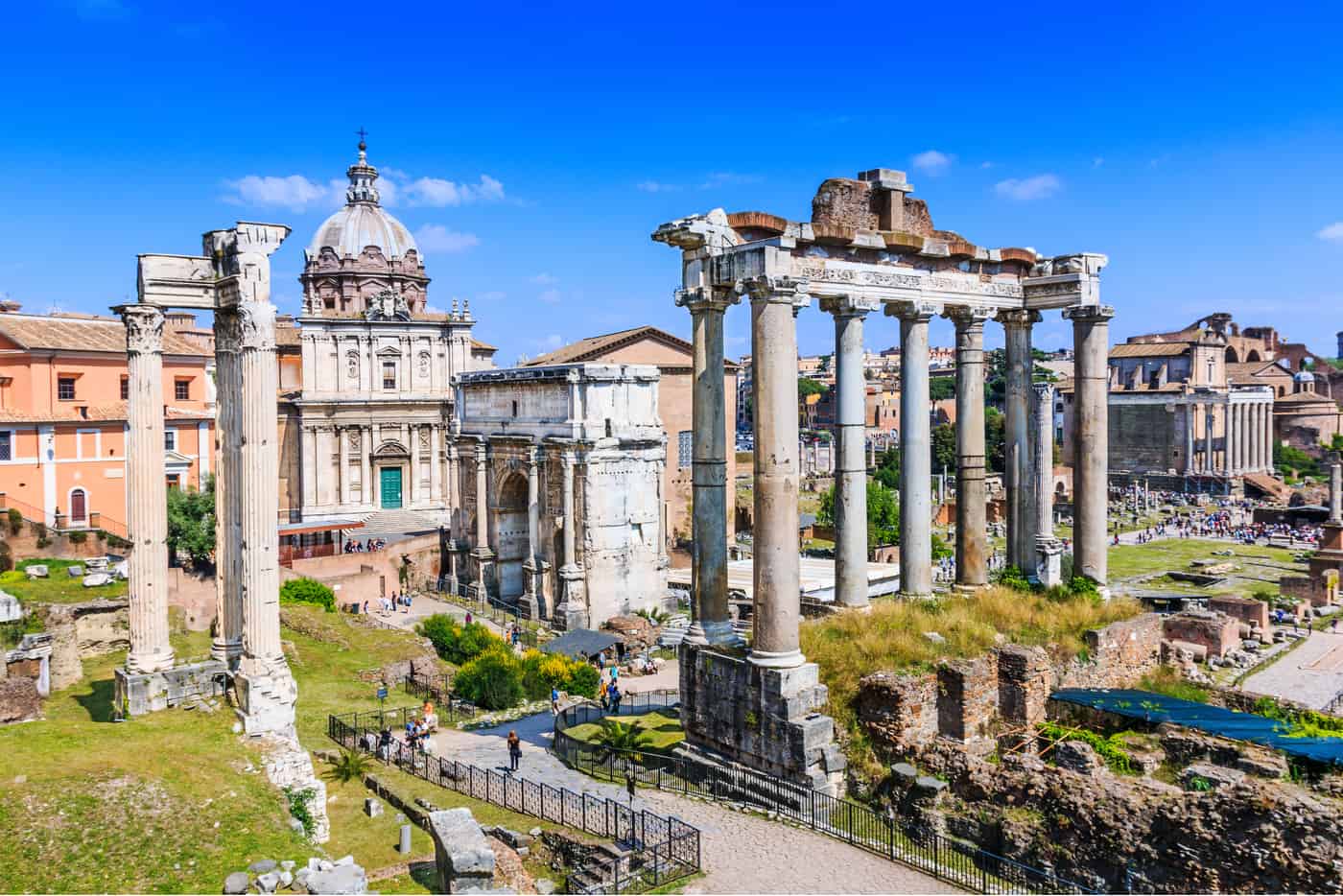 A ticket into the Colosseum usually includes access to its incredible neighbors, the Roman Forum and Palatine Hill. During Imperial Rome, the Roman Forum was the center of political, religious, and social life. When the empire fell, the entire forum was abandoned and buried under the earth, only to be excavated by archeologists in 1898.
Right next door, Palatine Hill is considered one of the oldest landmarks of ancient Rome, often called the 'first nucleus of the Roman Empire.' The palatial complex was supposedly built around the time the city was founded, between the 9th and 7th century BC. With some of its arches and temples still standing, it's one of the best places to view the Colosseum from.
After a good dose of history, head towards Monti (a trendy inner-city neighborhood), passing by the Parco del Colle Oppio e delle Terme di Triano on your way. This large public park houses various ancient monuments, including the Baths of Trajan and the ruins of Nero's house. While this neighborhood was once a slum of Ancient Rome, it's now one of the most hip spots, home to artists, professionals, and students. Once you arrive in Monti, you'll be overwhelmed with restaurant options.
Take a 20-minute bus (the 64 or the 87) towards Campo de' Fiori, one of Rome's most gorgeous public squares. The plaza is known for its daily produce market, where locals flock to purchase fresh fruit, vegetables, and flowers. Open every Monday morning through Saturday, this is easily one of my favorite places to browse Italy's most colorful produce. After the sun goes down, the plaza changes form and becomes a nightlife hotspot, scattered with bars and nightclubs.
Sit down at one of the outdoor bars for an aperetivo; a pre-meal drink meant to spark your appetite. Now that you have whet your appetite, it's time to head across the Ponte Fabrico bridge, through Isola Tiberina Island, and towards Trastevere.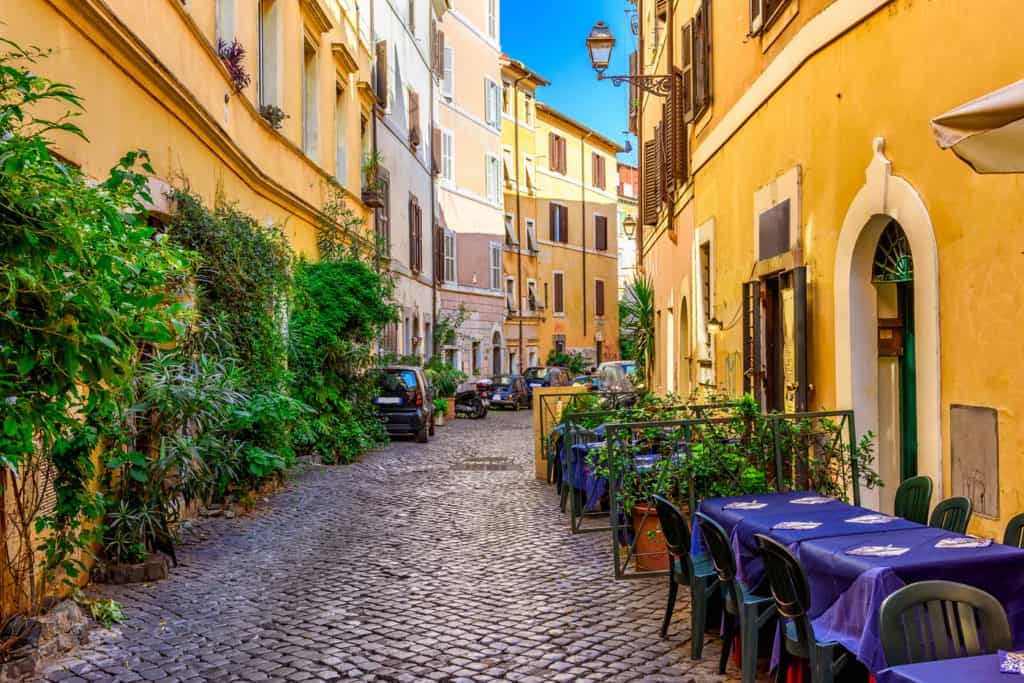 Trastevere is one of my favorite parts of the city. The picturesque neighborhood is considered the heart of Rome due to its bohemian atmosphere, boutique shops, quaint streets, wine bars, and craft shops. Naturally, it's also home to some of the most authentic restaurants. While you can certainly do your own research and find an excellent place for a late lunch, I recommend joining this Trastevere Street Food Tour. Your guide will take you through tiny cobblestone alleyways and show you the best of the best of Rome's pizza, pasta, and gelato.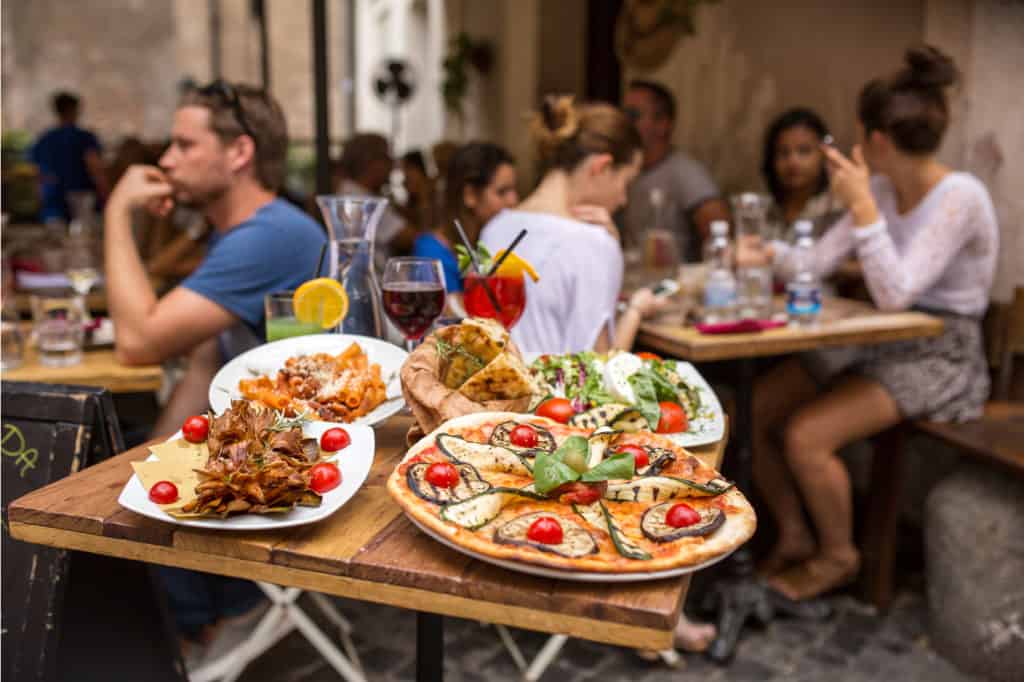 Spend some time walking off your food through the gorgeous streets of Trastevere after your food tour. I recommend heading towards Gianicolo Hill, which is just a 25-minute walk from Trastevere. Alternatively, depending on where your tour ends, you could catch a 10-minute bus to Gianicolo.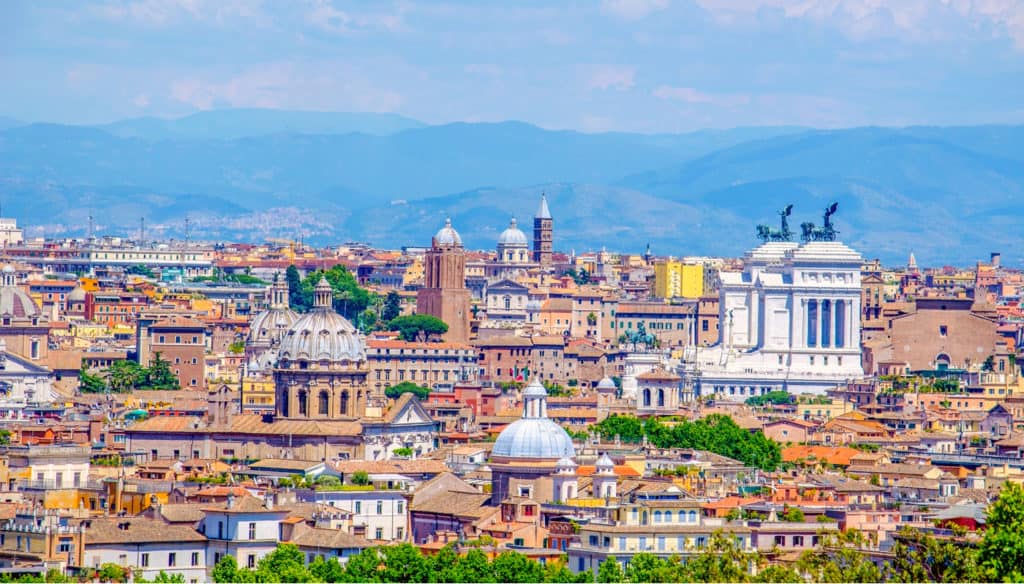 Gianicolo Hill, also known as Belvedere di Gianicolo, is a true hidden gem that offers breathtaking 360-degree views of the city of Rome. It's a popular local spot and isn't usually too crowded with tourists. Watch as the sky changes colors over an ocean of warm light sparkling throughout the ancient city, to close the chapter on your Roman adventure.
For your final night, I recommend heading back to Campo di Fiori on your way back into the city to enjoy a night out on the town.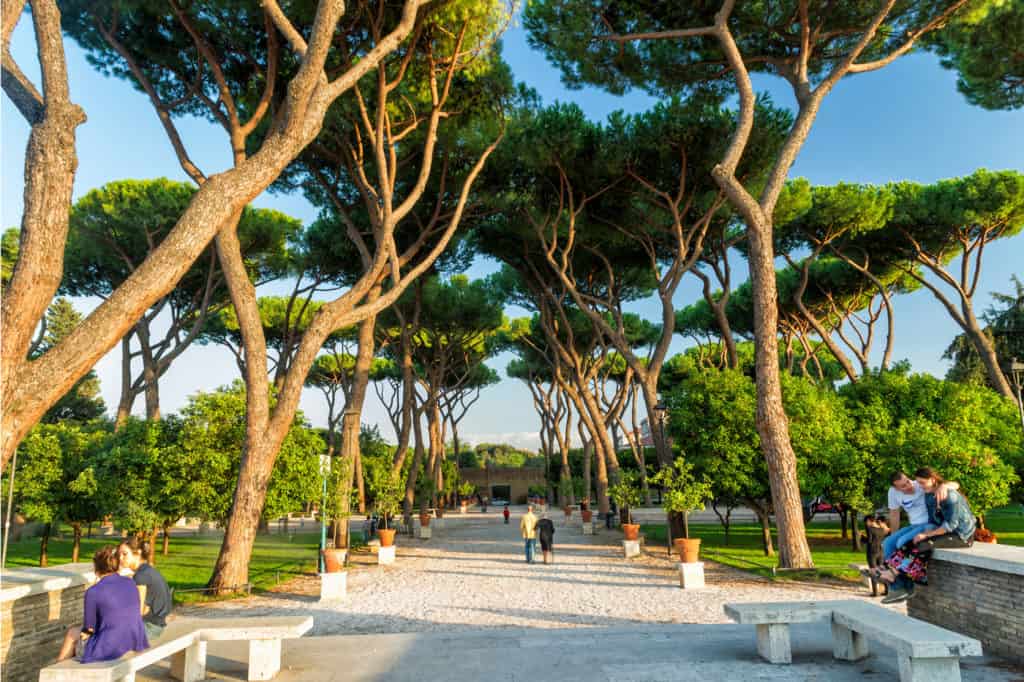 What to Know Before you Go
Where to Stay for Three Days in Rome
For a quick three-day visit, I advise you stay right in the heart of the city to avoid wasting time on public transport. Of course, you might need to take a bus or underground here and there, but staying in the city center will mean you won't need to spend too long transiting from one attraction to another.
Just a five-minute stroll from the Spanish Steps, Hotel Vilon- Small Luxury Hotels of the World is near all the action but still offers a level of privacy and seclusion. The boutique hotel perfectly blends new and old-world charm, featuring spacious rooms with high ceilings, gorgeous interiors and terraces, and patios with city views.
Each morning, an indulgent breakfast buffet is served on the terrace and breakfast room, supplying all the energy-giving foods you'll need for a busy day ahead. If you feel like a midnight snack or are too tired to find a place to eat lunch or dinner, the hotel also has an onsite restaurant serving traditional Italian food.
Varying in price, you could choose from a standard double room or splash out on a luxurious suite with a terrace and city views. Although pretty expensive, you'll be paying for what you get at this luxury boutique hotel.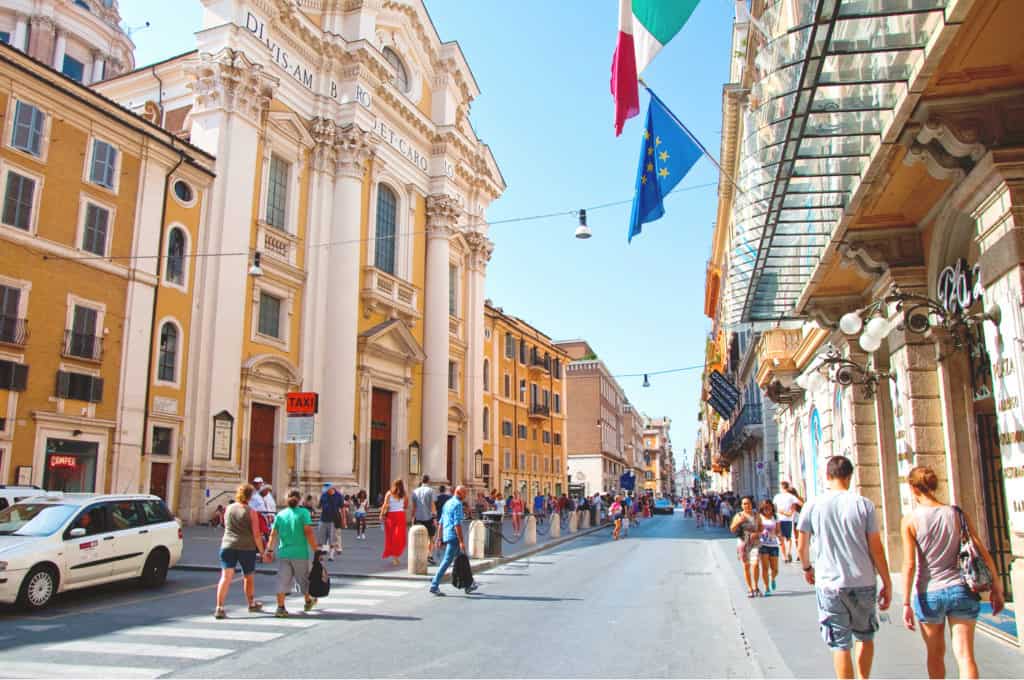 The Best Time of Year to Visit Rome
With a southern Mediterranean climate, Rome has relatively temperate year-round weather. Summers are hot and mostly dry (between April and September), and winters are often cool and rainy.
The best time to visit Rome is in spring, between May and June, or in fall, September through October. Traveling to any warm location in the heat of summer is a risk because the weather can be unpleasantly warm. On top of this, since most families vacation during school and university holidays, peak summer is also the busiest time in the city. Naturally, locals and hotels hike up their prices with the influx of tourists, making summer the most expensive time to visit Rome.
To avoid waiting in lines, crowding around attractions, and sweating out all your Aperol Spritz's within five minutes, visiting on either side of the peak season is the best idea. However, take note that visiting too late in the year can result in missing out on some tourist activities, as certain attractions close or limit their hours out of season.
Rome's winter season is pretty rainy, with chances of 20% rain just about every day between September and May. November is Rome's wettest month, with an average of over nine days of rain expected. The city isn't too well equipped for heavy rainfall, with lots of outdoor shopping, restaurant seating, and uncovered attractions. It can really put a dampener on your day. So, while you should prepare for a rainy day or two, visiting outside the rainy window is highly advised.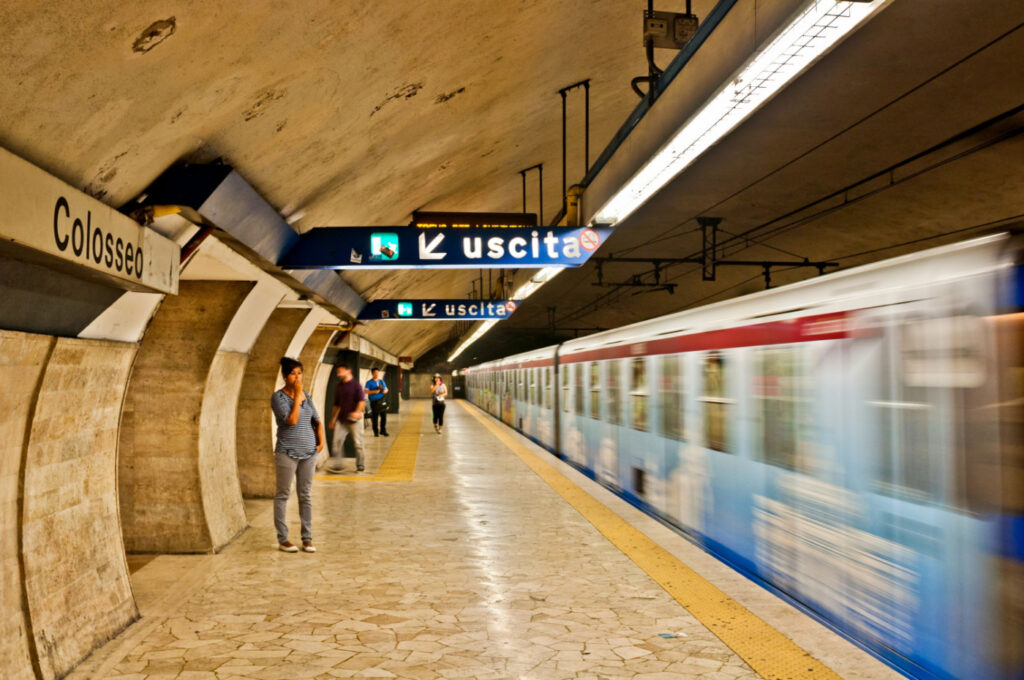 Getting Around Rome
As mentioned, Rome is an easily walkable city with attractions close to one another, wide footpaths, and tons of cobblestone streets and plazas which are closed to traffic altogether. That being said, you will need to hop on some public transportation at some stage during your vacation.
Rome's public transport system is run by ATAC Roma, which operates busses, trams, trains, metros, and an urban railway throughout the city. The transport system is relatively safe and efficient and runs extensive lines throughout the city – take advantage of it!
The metro runs three lines across the city. Although not too extensive, the metro stops in major neighboUrhoods and attractions. The urban railway complements the metro with above-ground trains. These lines are locally called Ferrovie Urbane.
Busses are your most direct option, with stops at just about every street corner. However, popular bus lines can get overcrowded during peak hours – not only will you struggle to find a seat on some buses, but you also might not even get into a bus at all.
Rome has six tram lines that run around the edge of the city. These are less useful for tourists, who generally stick to the central city.
Here are some useful prices for Rome's public transport:
One-way ticket (valid for 75 minutes on busses, trams, metro, and urban trains) – €1.50
24-hour unlimited transport ticket – €7
48-hour unlimited transport ticket – €12.50
72-hour unlimited transport ticket – €18
Weekly pass – €24
Of course, there are loads of taxi companies to choose from too. However, Rome's taxi drivers don't have the best reputation. Many overcharges if you aren't aware of what prices should be, and some are incredibly unfriendly – even rude to engage with. Always ensure you hail a white taxi with a roof sign and that their meter works.
General taxi rates in Rome are typically more expensive than in other European cities. Here's what you should expect:
Minimum fares are between €3 and €6.50 depending on the time of day
Rate per km of €1.10
Additional cost per suitcase of €1
A taxi to/from Fiumicino Airport should always cost €48
A taxi to/from Ciampino Airport should always cost €30
A taxi to/from Termini Station into the city should cost between €8 and €14
For airport transfers, you can also catch a bus that runs from Termini directly to both airports. Terravision, T.A.M, Rome Airport Bus, and Sit Bus Shuttle offer extensive timetables throughout the day, costing as little as €11 for a round trip to the airport. Just make sure you know where your bus departs from, as each company leaves from a different point around the train station.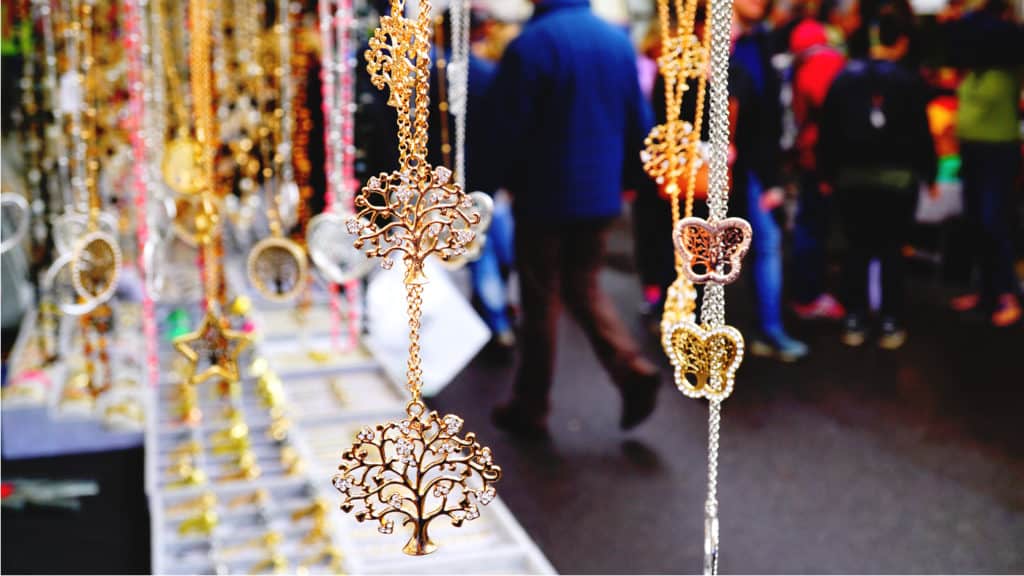 Safety Advice
There is nothing worse than a security scare while in a foreign place. It can be difficult to avoid a stolen phone or a scam – especially if you're in the wrong place at the wrong time and aren't familiar with your surroundings and the way things work in a foreign country. On top of this, tourists are often so preoccupied with trying to find their way around and take in the new sights, that we lose our wits about general safety.
Rome has its fair share of scams to look out for, like any city that welcomes hordes of tourists (the country hosts around 10 million tourists annually). However, there are ways to keep your wits about you and prepare for the worst.
The most common crimes are petty theft. Like many travel hotspots, tourists are an easy target, and pickpocketing is rife in busy tourist centers. While you can't avoid these busy centers, the best thing you can do is stay self-aware, keep your personal belongings close to you at all times, avoid carrying large amounts of cash, and avoid leaving your bags or jackets unattended. Be aware of people who might be trying to distract you, usually asking directions or accidentally tripping into you.
When it comes to scams, taxi drivers are the worst offenders in Rome. They often try to charge tourists inflated prices or pretend their meter is not working and charge a fixed price, usually a lot higher than it should be. As mentioned above, make sure you choose a reliable taxi.
Another common scam is fake charity petitions. While not all are a scam, I avoid giving to charity in physical cash as much as possible and instead donate online.
When drawing money from an ATM, ensure the machine you are using has not been tampered with. I prefer to use my card as much as possible and carry little cash on hand.
Besides being aware of your surroundings, I always advise organizing a top-level travel insurance scheme for your trip. Whether you use it to claim for a doctor's appointment, a stolen phone, or don't need to use it at all, it's better to be safe rather than sorry in these scenarios.