Well, that was a surprise!
My favourite new country of 2016 is most probably going to be Luxembourg. I absolutely adored the three days I spent there!
And I'll be honest with you: I arrived not knowing much about it at all. I knew I was going to be visiting Berlin and Paris, and with Luxembourg located right in the middle of them, I couldn't resist the chance to check out a new place.
One thing I did know, though, was that I didn't want my visit to just be about adding a new country to my list. I wanted to explore Luxembourg outside of Luxembourg City and take a lot of day trips around the country. I did my research, learned that I could see a fair chunk of the small country during a three-day visit, and booked my stay.
And now? I'd honestly put it in my top five favourite countries in Europe! Since returning, I've been singing its praises to everyone I've spoken to. It was probably the highlight of my entire summer travels!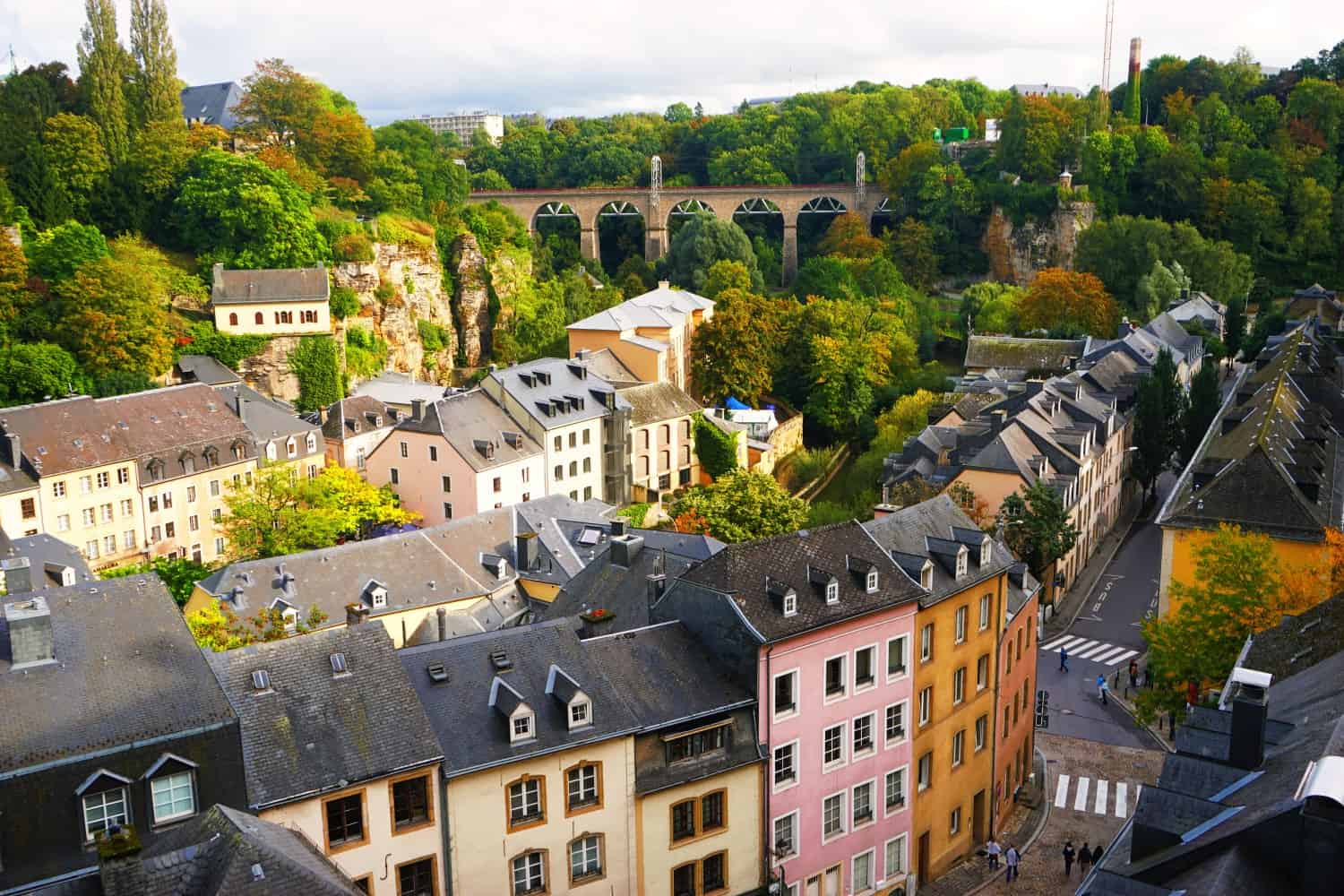 It's Seriously Stunning
I still can't get over how beautiful Luxembourg is.
I usually struggle to be impressed by a place when it's raining and the skies are washed out and grey, but no matter what the weather was doing in Luxembourg, it was still so pretty!
Luxembourg City is built around a ravine, which makes for some dramatic cliffside scenery, while the centre of town is full of grand architecture, a palace, cathedrals, and pastel-coloured buildings.
And Vianden was just straight out of a fairytale. No words, just look at this photo: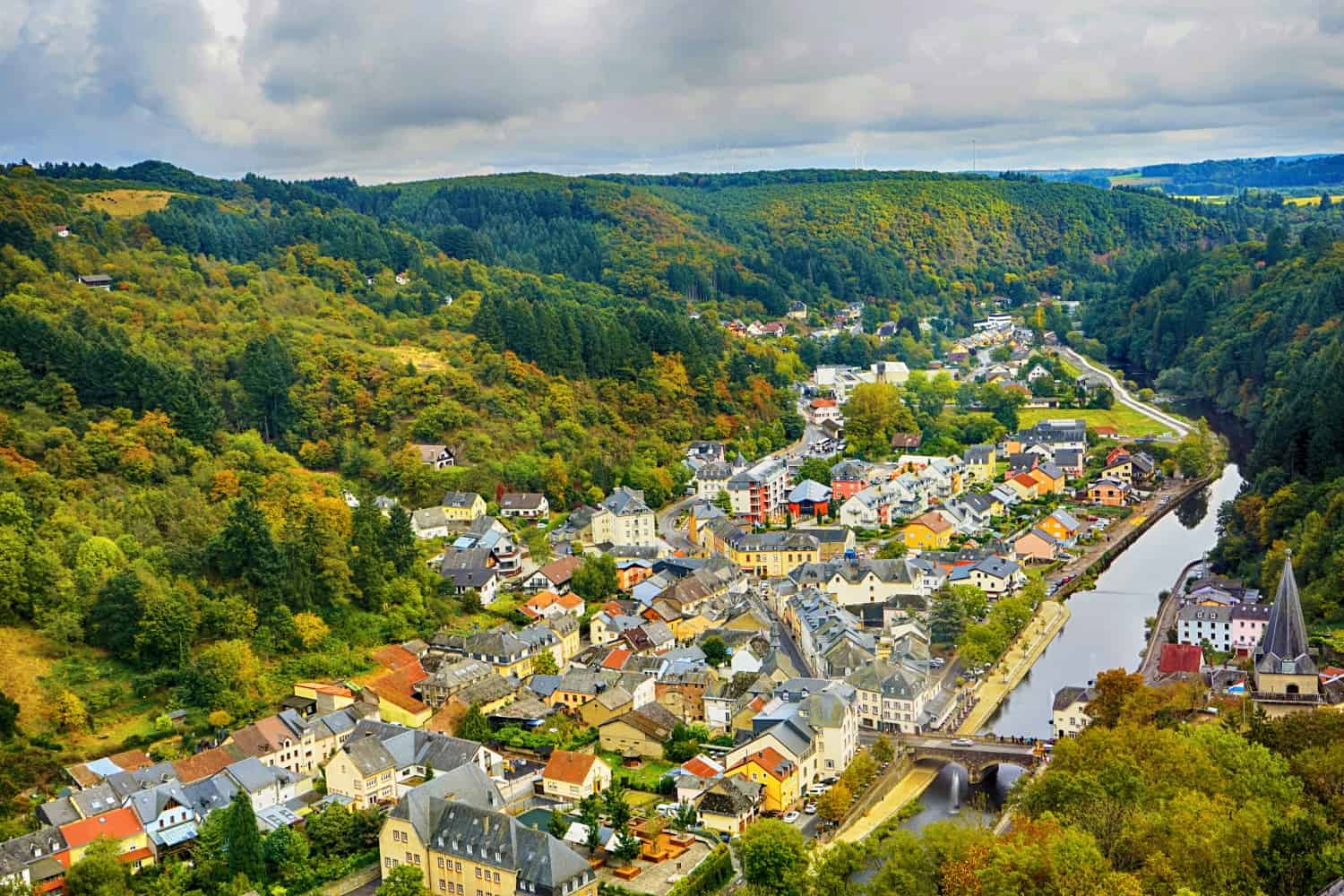 I Felt So Safe There
I felt more safe in Luxembourg on my own than I have anywhere else in the world. That could be an exaggeration, but as I'm writing this and going through every country I've visited, nowhere else comes to mind. And a quick google just now told me that Luxembourg has one of the lowest crime rates in the world.
So, maybe that was part of the reason why I fell so hard for it. I just felt as though I didn't have to worry while I was there! I wasn't constantly watching my bag and guarding my camera; checking that nobody was within grabbing distance as I pulled out my phone. I walked around the streets of Luxembourg City alone at night and felt no fear. I'm not sure why, exactly, I immediately felt so safe there, but I think it had to do with the fact that the city was calm and peaceful, that everyone was dressed smartly, that the streets were clean, and that nobody really paid much attention to me.
Side note: Luxembourg is also regularly ranked in the top five cleanest cities in the world, and I can't disagree with that. I don't think I saw any litter the whole time I was there.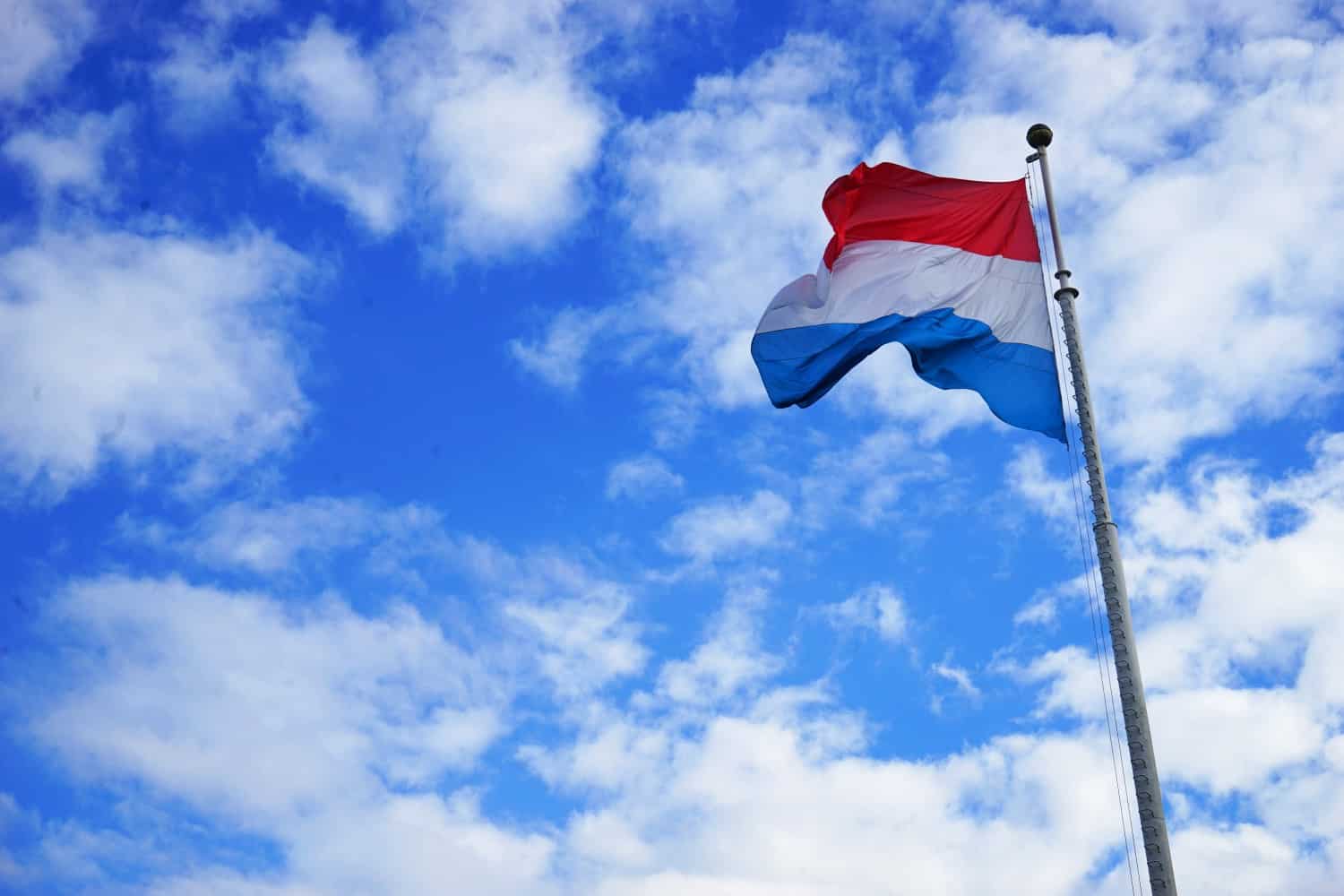 The Official Language Spoken is Luxembourgish
I'm including this for no other reason that it makes me laugh. Luxembourgish definitely sounds like something I would make up if somebody asked me what language they spoke there: "Oh, y'know, they just speak, um, Luxembourgish."
But in all seriousness, given Luxembourg's location, most of the residents can speak several languages. It's common for people to be able to speak Luxembourgish, French, German, and Flemish/Dutch, and English was widely spoken, too.
I didn't experience much of a language barrier in Luxembourg.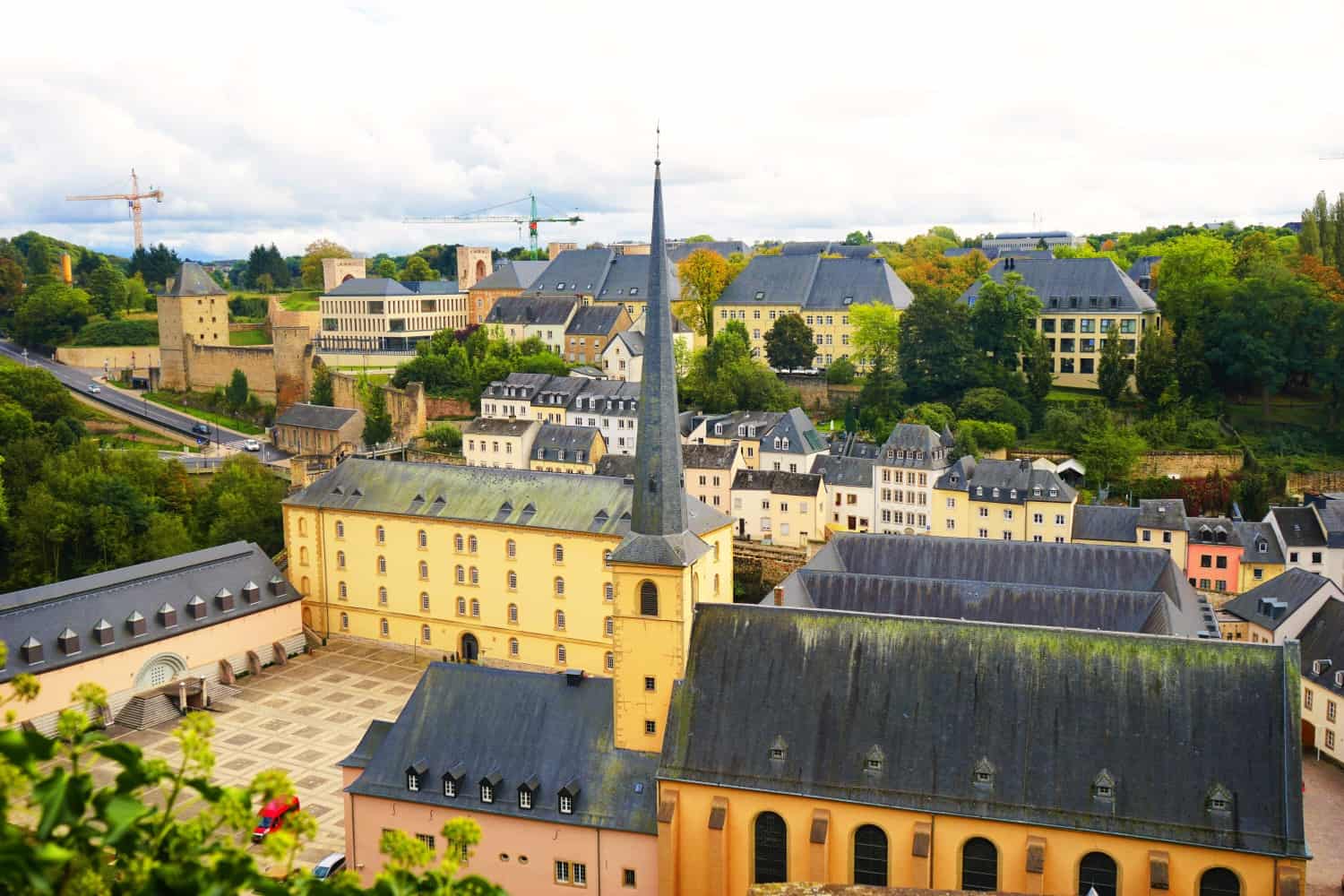 The Luxembourg Card is Amazing Value for Money
Luxembourg has a reputation for being incredibly expensive, but I really didn't feel that way while I was there.
One of the easiest ways for tourists to save money in the country is to pick up a Luxembourg card. Priced at €13 for one day or €28 for three, this card gives you unlimited use of all public transport across the entire country. For free! You also get free access to most of the museums, castles, walking tours, and activities you'd want to do along with it.
When I took a day trip out to Vianden, my return bus and train journeys were free, I didn't have to pay the entrance fee to the castle and I could even take a free chairlift ride up to a viewpoint, all of which made the card more than worth the money. If it hadn't been raining during my visit, I would have headed to a different part of the country afterwards, and saved even more money!
If you go to Luxembourg, get the card. It's great.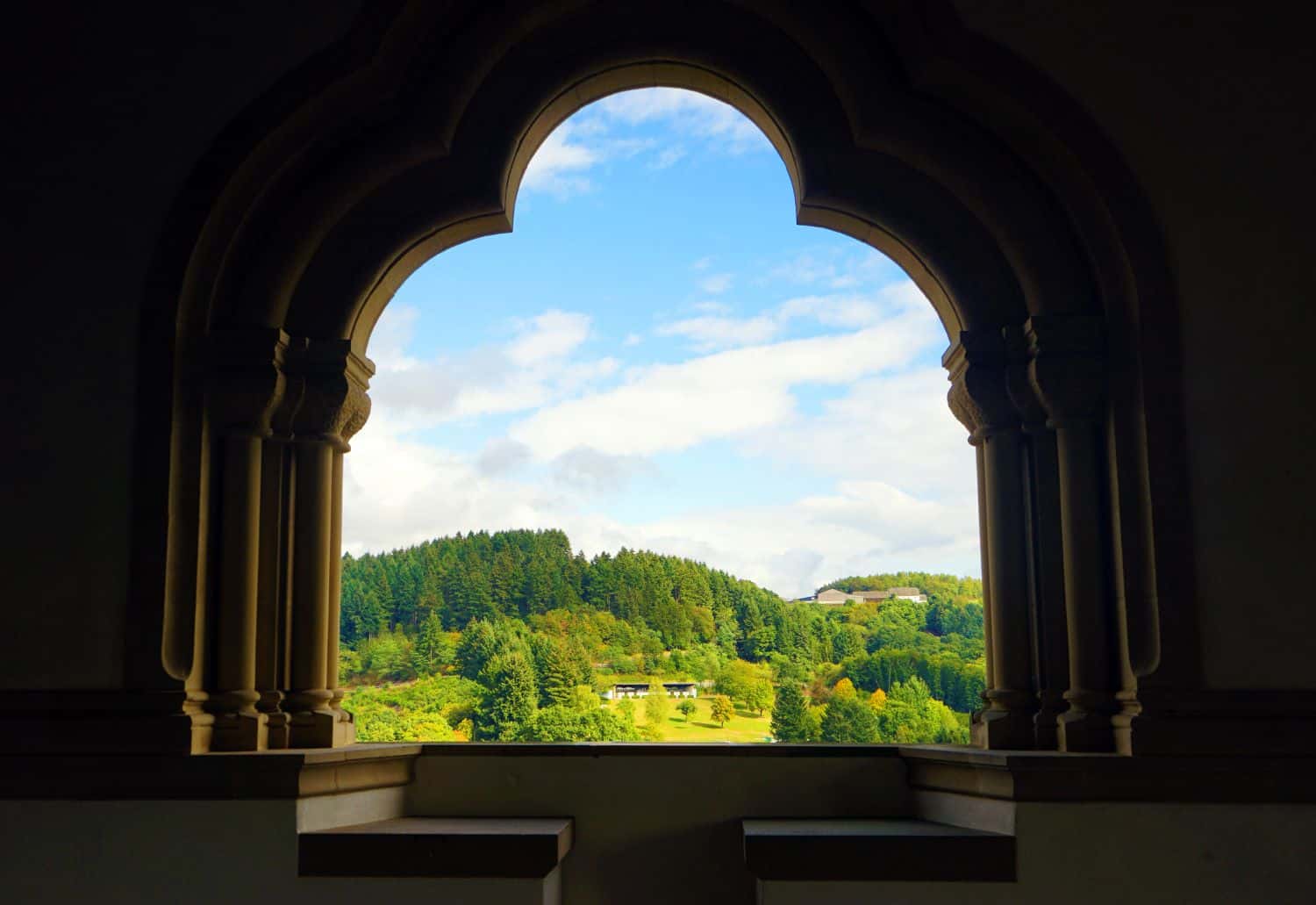 It's Easy to Get Around
Luxembourg is one of the smallest countries in Europe. Covering an area of 999 square miles, you can drive across the length or width of the country in just over an hour.
And that makes exploring easy. Nowhere in the country is too far away for a day trip, and you can easily spend a day in France, Germany, or Belgium, too.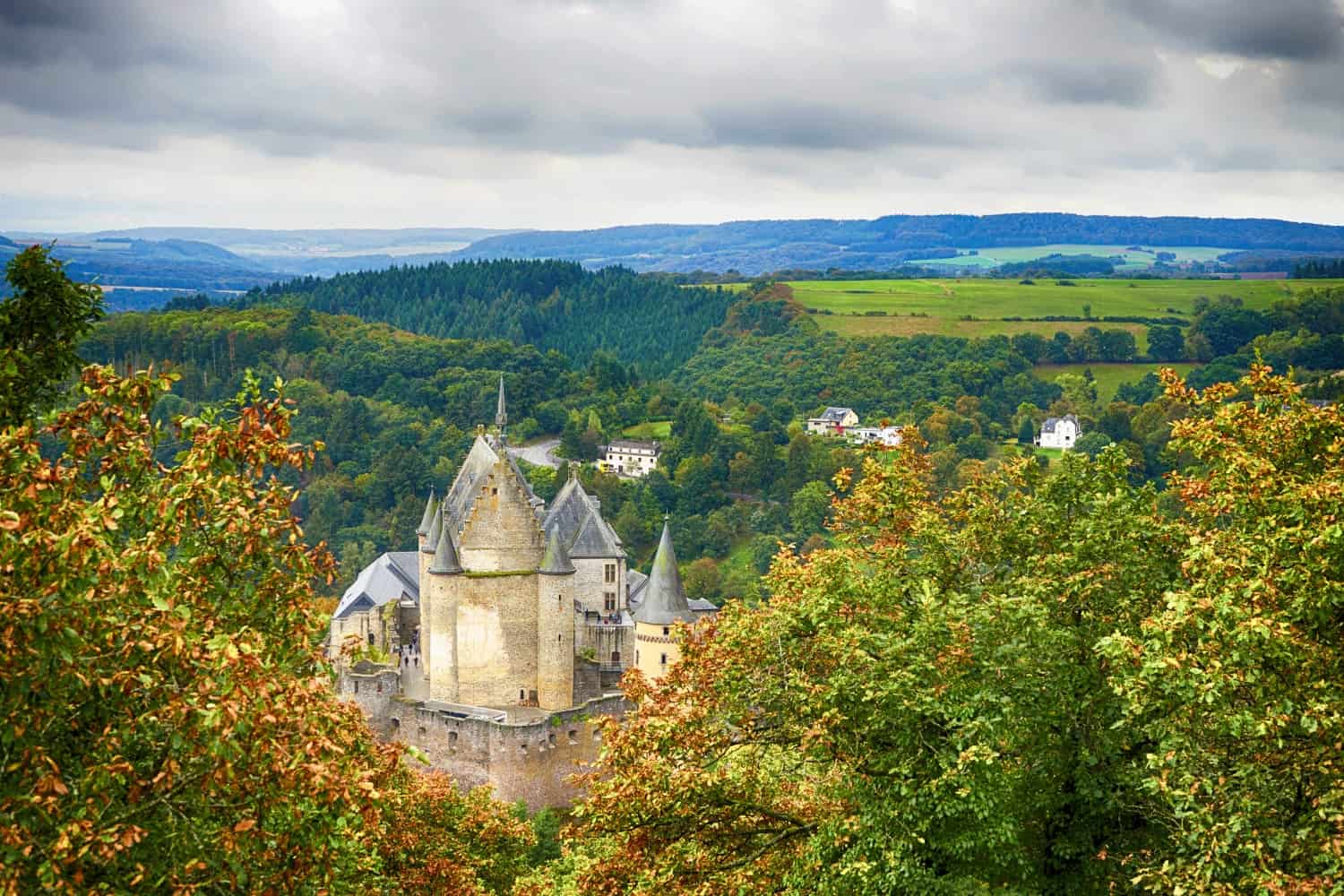 Vianden is Like a Fairytale
My day trip to Vianden was the highlight of my trip to Luxembourg. I visited on a Sunday, where the bus to the village runs every hour instead of every half-hour, but that was the only struggle I experienced.
Oh, and the rain.
But despite that, I spent my time in Vianden gazing up (and then down) at the incredibly picturesque castle, wandering around the colourful buildings, hiking in the hills, and then whimpering on a juddering chairlift.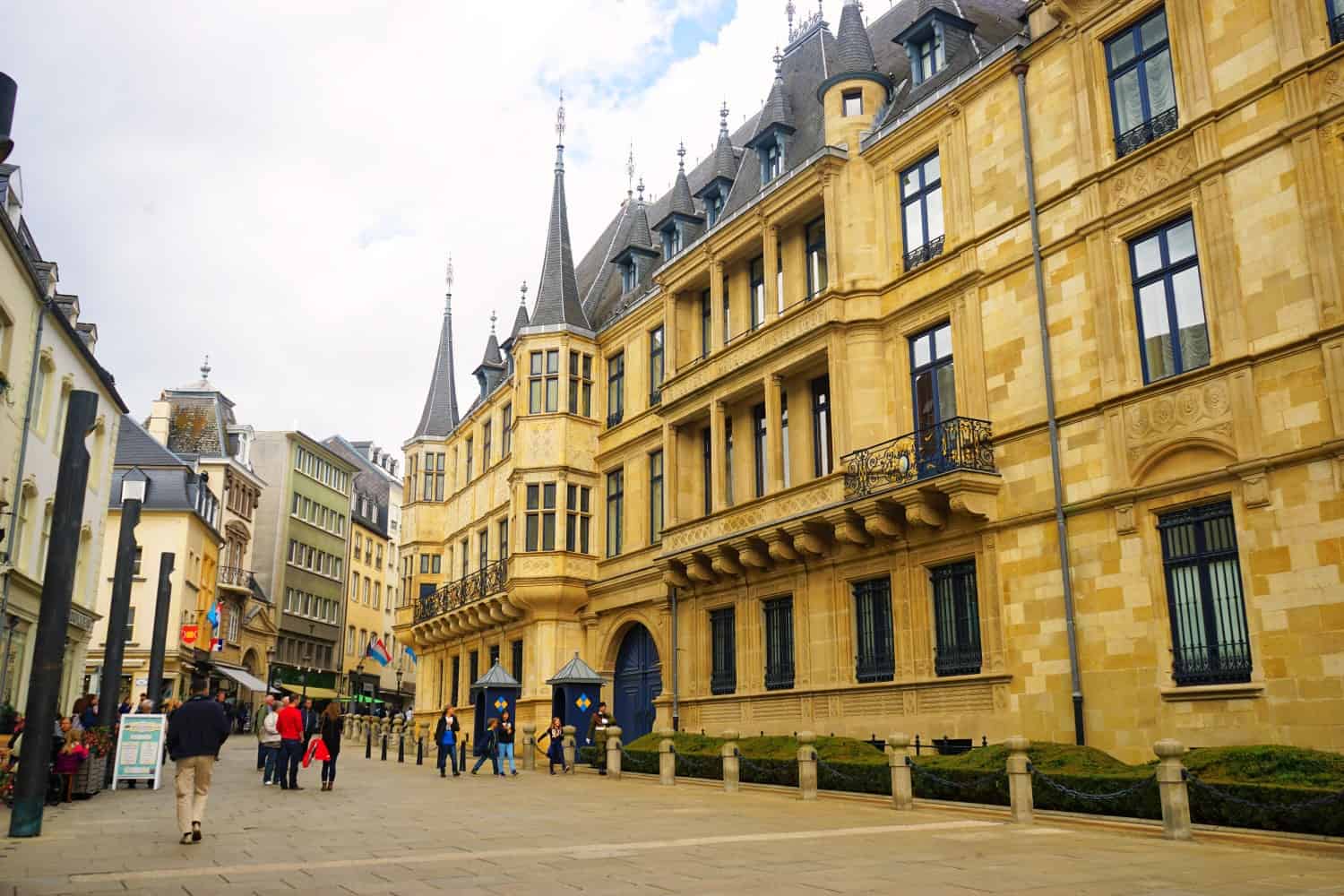 Luxembourg: My Favourite Discovery of 2016!
Luxembourg will most likely end up being my favourite discovery of 2016, and it's easily now one of my favourite countries in Europe! I can see myself returning there often for long weekends spent hiking in the countryside, especially as you can pick up $120 return tickets from Lisbon — as I mentioned above, lots of Portuguese people live in Luxembourg (15% of the population are Portuguese!), which makes it easy and inexpensive for me to fly out there.
Would I ever live in Luxembourg? Probably not. I haven't added it to my "I Could Live Here One Day" list. I fear I'd be bored if I lived there long-term — I think I'd struggle to find many of my favourite Asian cuisines in the city (although almost half of the population are foreigners, they're predominantly white Europeans), and it didn't seem as if there would be a huge amount going on to keep me entertained. And I'm sure that eventually the cleanliness and safety would start to make the city feel a little too sterile.
But as a short getaway? Luxembourg is perfect!
If you haven't had the opportunity to visit yet, I highly recommend checking it out.
Have you been to Luxembourg before? Does it sound like your kind of place?