Slovenia was the first country I ever fell in love with.
Which is funny because I didn't really want to visit.
I'd made friends with a Slovenian girl while I was in college, and when I announced my plans to take an extended trip around the world, she invited me to visit her in her home country. I knew nothing about Slovenia at this point, but I knew I couldn't refuse an offer to see a country through a local's eyes. She put together an action-packed itinerary that would have me exploring Slovenia in a huge amount of detail, then I booked a train ticket from Croatia to meet her.
Aaaaand she cancelled at the last minute. Suddenly, I found myself in Ljubljana with two weeks to spare and no idea what to do.
And I'll be honest with you guys: I really wanted to hate Slovenia.
I was disappointed and frustrated by my friend's flakiness, and it made me want to hate the place she was going to show me.
Little did I know, it's damn near impossible to hate a country as wonderful as Slovenia.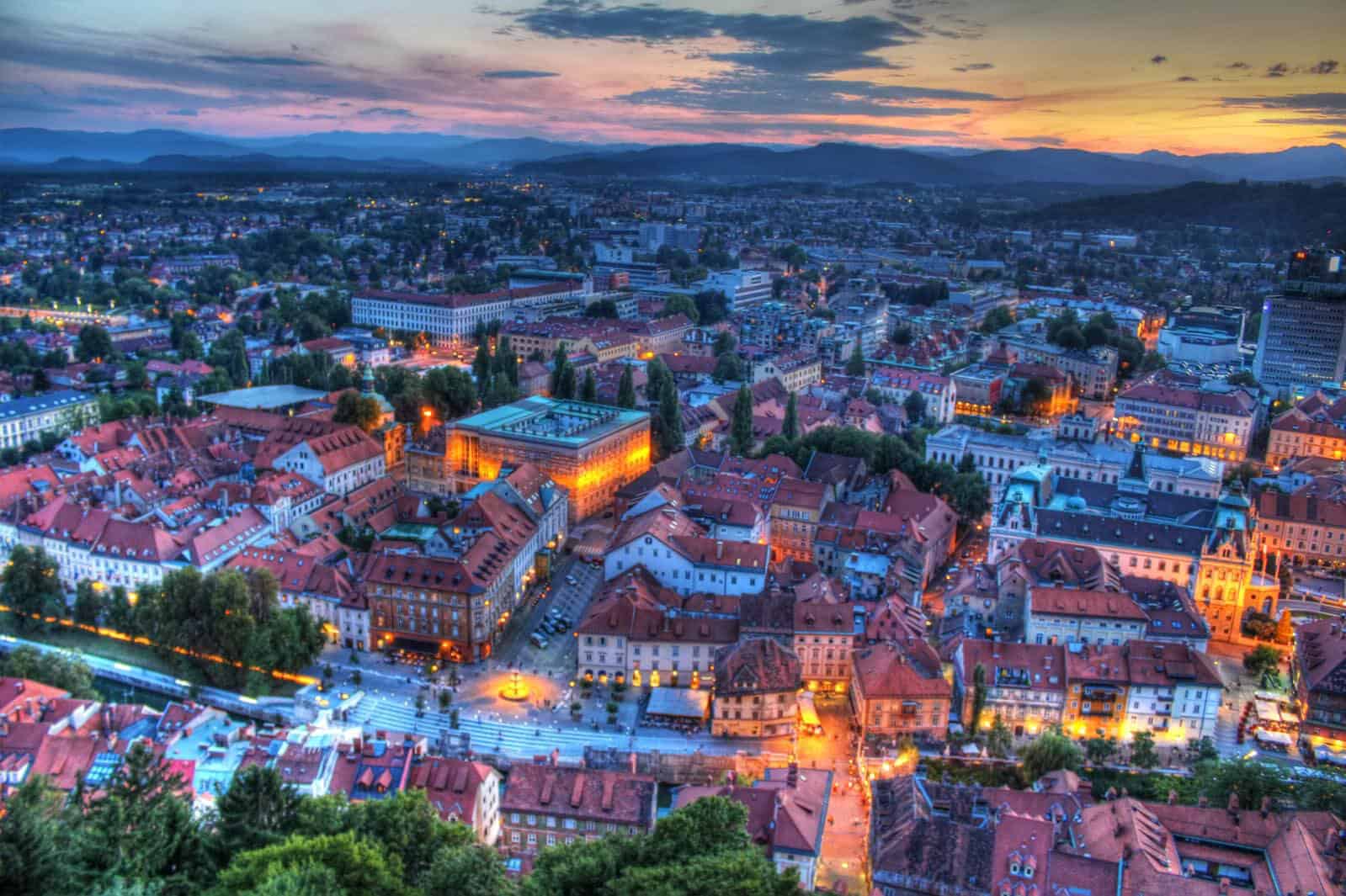 Slovenia is an incredible country, and I have never been able to understand why people don't talk about it more. It's one of my favourite countries in Europe, and I've been to all but five of them.
Ljubljana is my second favourite city in Europe after Lisbon, Lake Bled is one of the prettiest spots I've seen on the continent, Piran is a chilled-out beach town with beautiful architecture, and the Goriška Brda region — known as Slovenia's version of Tuscany — is both stunning and full of great wine. In Slovenia, you can climb mountains, kayak along turquoise rivers, fall in love with Bled's famous cream cake, drink excellent wine, explore a medieval castle, wander through caves, and even go skiing.
If you're thinking about booking a trip to Slovenia, I can only encourage you to go ahead and do it. This country remains one of my biggest and best surprises from my seven years of travel, and I'm convinced you'll love it just as much as I do.
So let's talk about expenses.
I've been recording my expenses from the very first day I started my travel blog because I want to show you guys that it's possible to travel the world without spending a fortune. Unlike most other travel blogs, I refuse to take comps/freebies/press trips when I travel and make sure to always pay for everything with my own money. That means that my opinion is never swayed by tourism boards and marketing companies, and you'll always be receiving my honest thoughts, good and bad, when it comes to experiences and value.
In Slovenia, it's easy to stick to a budget if you're keen to backpack your way across the country, but if you're more of a mid-range traveller, you'll still receive great value for money. I first visited Slovenia on a tight budget as a solo backpacker, attempting to spend as little as possible, but then later returned for a mid-range couples getaway with my partner, then once more for another more expensive trip to show my parents around. Because of this, I can now share exactly how much you can expect to spend on your trip to Slovenia.
Let's get started.

How to Find Cheap Flights to Slovenia
European readers: you likely already know that you're in luck! With a plethora of budget airlines across the continent, getting to and from Ljubljana will likely cost under €100 each way. With an extensive train and bus network across Europe, too, it's definitely worth checking out the overland options, too, as they may help you save some money.
For anyone in North America, Oceania, Asia, and elsewhere, my first recommendation is Secret Flying and my second is Skyscanner.
Secret Flying is my number one flying tool and it's rare for me to ever travel anywhere on a flight that wasn't found through that website. It's essentially a flight deals site, that shares some of the absolute best prices for flights that have recently gone on sale. It's thanks to Secret Flying that I flew from Lisbon to Cape Town for €280 return, London to Los Angeles for $120 one-way, and Singapore to London for $120 one-way. In short, regularly checking flights from your home country to Europe will help you save a lot of money.
Unfortunately, Ljubljana isn't one of the main airports in Europe, so you'll struggle to find direct flights.
First, check Secret Flying deals to Europe as a whole from the U.S., Canada, Australia, or wherever else you're from. You'll likely be able to pick up a flight for somewhere within the continent for as little as €350 return. From there, you can then use Skyscanner to find return flights from that destination to Slovenia.
Of course, if Secret Flying doesn't have any great deals showing or you want to get to Ljubljana with the least amount of hassle, you can use Skyscanner from the get-go. After eight years of continuous travel, it's my favourite way to search for flights, as I love that you can search for flights from an entire country to Slovenia, and that you can search for travel dates across an entire month to ensure you're flying on the cheapest days.
As always, the more flexible your plans, the easier you'll find it to save money on flights. If you're happy to fly into and out of different airports, you may be able to pick up a deal (flying into Venice and out of Vienna, for example), and if you're happy to visit at any time of year, you'll be able to pick and choose the best prices, too.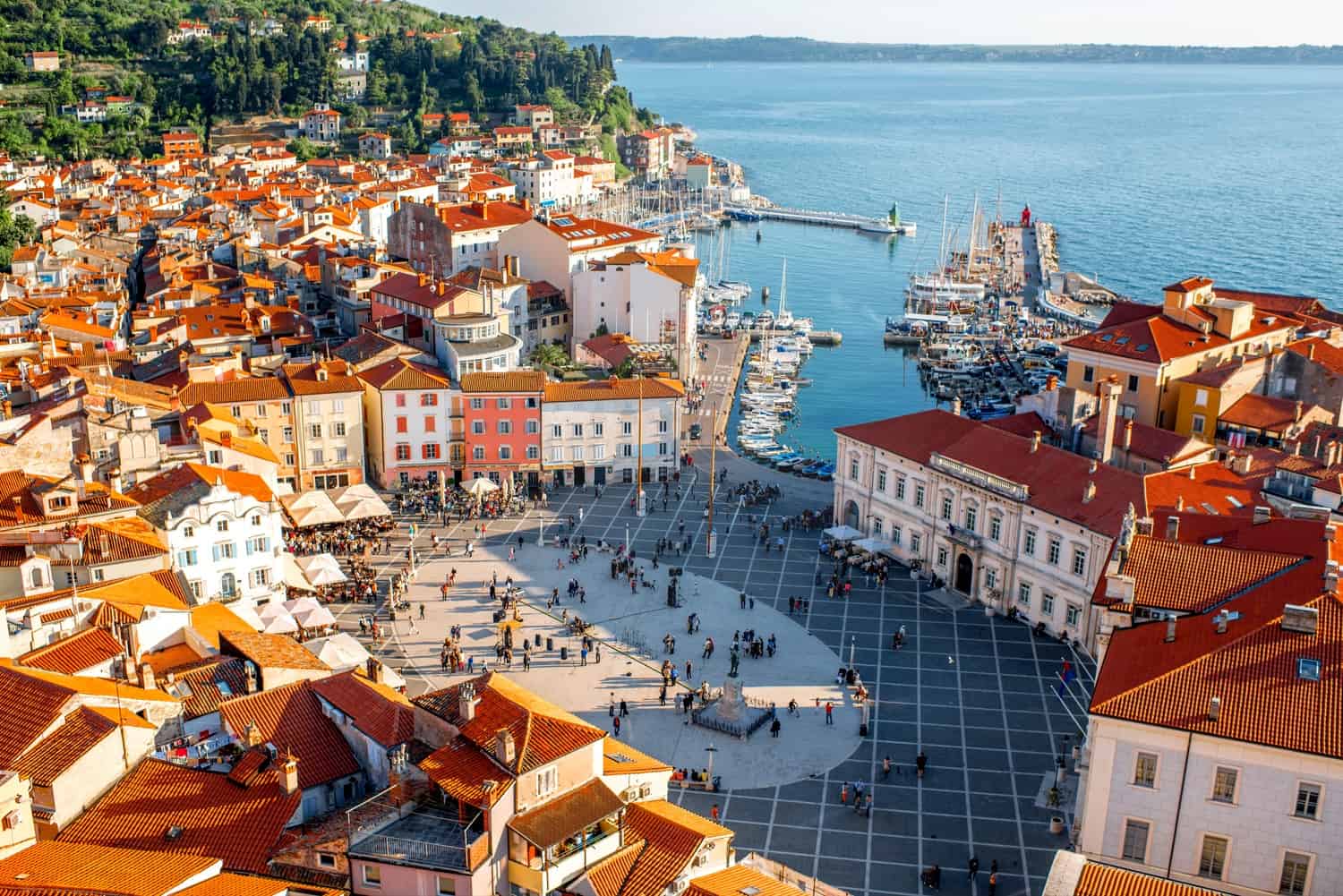 How to Find Cheap Accommodation in Slovenia
There's great value accommodation available in Slovenia, whether you're a backpacker on a super-tight budget, part of a couple on a mid-range-priced vacation, or a luxury traveller looking for a great value getaway.
One of the most affordable ways to explore Slovenia is by staying in a hostel. I've stayed in several as I've travelled around the country, and was impressed with the quality of the hostels, as well as the number of options to choose from. One of the more notable hostels in Slovenia is Hostel Celica Art (dorms starting from €17 a night), which gives you the opportunity to stay in a converted jail. Every cell has been decorated in a different way, so you never know what your surroundings will look like, but you're guaranteed to have a unique experience!
If you couldn't care less about sleeping behind bars, there are plenty of options for hostel-living around Slovenia. The cheapest dorm bed in Ljubljana (in a hostel that receives excellent reviews!) comes in at €17 a night at Boutique Hostel Angel, and the cheapest private room in the city come to €38 a night at Relax & Enjoy. In Bled, you'll pay just €11 a night for a dorm bed at the well-reviewed Castle Hostel 1004, or €36 a night for a private double room at JT Apartma. In Piran, you'll pay €35 a night for a stay at Hostel Pirano or €18 a night for a dorm bed at Hostel Alieti.
If you're on an even tighter budget, you might want to explore some options that'll land you with free accommodation while you're in Slovenia. You've probably heard of Couchsurfing before, but if you haven't, it's a website where you can connect with locals and sleep on their sofas. It doesn't cost anything to do so, and is a great way to gain an insight into Slovenian daily life, something that's tough to do if you're hanging out in a dorm room with other travellers.
Housesitting is another option that allows you to spend some time in Slovenia without having to spend money on accommodation. After signing up for the site, you'll be able to apply for housesits and look after locals' homes (and usually their pets) for free. This is a great option for a whole range of travellers, although it's best for those of you who don't have fixed travel dates, as it's rare to find a housesit that perfectly coincides with specific travel dates that are perfect for you. I've had friends score housesitting gigs for anywhere from remote farms to enormous castles, so this isn't an option that's just for the budget travellers!
And finally, while we're talking about free accommodation options, you could also take a look at WorkAway in Slovenia. Through this site, you'll work with locals in exchange for lodging and often food, often helping out on organic farms or local hostels. This is a great opportunity to spend an extended amount of time in the country while keeping your costs extremely low.
Okay, but what if you're not a budget traveller and just want to stay in a lovely, well-reviewed hotel or guesthouse that's good value for money and has all the things you need from a place to lay your head? I've got you! I've visited Slovenia twice now on a mid-range budget — once with my boyfriend and once with my parents — and was surprised by how much I could get for my money. For around €65 a night, you'll be able to stay in an excellently-reviewed apartment or room, in a central location with friendly staff.
In Ljubljana, my current favourite property is City Hotel Ljubljana (€60 a night for a double room) and not just because of its epic views. So, what's so great about this place? Not only is it located in the centre of Ljubljana, but the bedrooms are bright, clean, and spacious, and the breakfast is delicious! The hotel even offers up free bicycles to their guests, which you should totally take them up on — it's one of my favourite ways to explore Ljubljana!
In Bled, Apartma Neža (€65 per night for double room) offers great value for money, along with a pretty spectacular view over the nearby mountains. You'll be located a 10-minute walk from Lake Bled, which means you'll be a little away from the tourists but staying in a more local neighbourhood, which is always a bonus. The apartment has been renovated this year and the owners are lovely. In short, this is a great, well-reviewed option for your stay in Bled.
In Piran, Hotel Piran (€64 per night for a double room) is one of the top-rated properties in town, in part thanks to its incredible seafront location — even if you don't decide to stay here, it's well worth checking out their view by heading to the bar for a drink at sunset. The breakfast is one of the best in Piran, the beds are mega-comfortable, and the staff go out of their way to ensure your trip is a wonderful one.
For my three weeks in Slovenia, I spent €590.08 on accommodation, which works out as €28.10 a day.
How Much Does Transportation Cost in Slovenia?
Slovenia is a small country, so getting around is more than affordable.
If you're comfortable driving in foreign countries, one of the best ways to get around Slovenia is by car. You already know the benefits of driving: you can pick and choose when you hit the road, stop off whenever you want to take photos, relax in higher levels of comfort, and also make your way easily through the more rural and remote parts of the country where buses and trains may not take you.
Slovenian drivers are far calmer than the ones you'll find across the border in Italy, so you won't have to worry about aggressive motorists chasing your down the roads, either! My parents decided to drive across Slovenia when they visited a few years ago and found it to be an easy country to do so — the local drivers were courteous, there was plenty of parking and signposts, and the roads were smooth. Cars in Slovenia drive on the right-hand side of the road, and as of July 2020, fuel is priced at €1 a litre.
These days, I use RentalCars.com to find the cheapest car rental prices when I travel. In Slovenia, prices for car hire start from €20 a day.
If you can't drive, want to save money, or simply don't want the hassle of renting a car in a new country, the next best option is the bus, which is my personal favourite way to get around Slovenia.
The bus is the cheapest method of transportation in Slovenia, and the coaches you'll travel in are of a high standard, so it's a comfortable ride. There's air conditioning in summer, heating in winter, the drivers typically speak excellent English, and some of buses offer Wi-Fi, too. You can view the bus schedule and cost of travel in advance on the Avtobusna Postaja Ljubljana site.
Alternatively, you can opt to explore the country by train. I recommend doing this only if you have an aversion to buses — if they make you motion sick, for example — as the trains are a slightly pricier option and don't run as frequently. They're comfortable to travel on, though, and you'll be able to get up and stretch your legs as you travel, which is a bonus over taking the bus. You can check out the train schedule in advance on the Bahn.de website.
You can buy a Eurail pass to use on the trains in Slovenia in advance, and in doing so will receive unlimited trips on the train over a certain amount of days in a month. I travelled across Eastern Europe using a Eurail pass several years ago and while it was a pricey upfront cost, I travelled frequently enough to save money on what I would have paid to buy the train tickets individually. In short, if you're set on exploring Slovenia by rail, a Eurail pass is likely to save you money.
Here's what I spent on transportation within Slovenia, along with a few other trips you might want to take while you're there. Prices were last checked and updated in July 2020.
Bus from Ljubljana to Bled: €7.80
Return bus between Ljubljana and Bled: €12.84
A week's car hire within Slovenia: €133.00
Bus from Ljubljana to Piran: €13.10
Bus from Ljubljana to Postojna Caves: €7.50
For my three weeks in Slovenia, I spent €58.54 on transportation, which works out as €2.78 a day.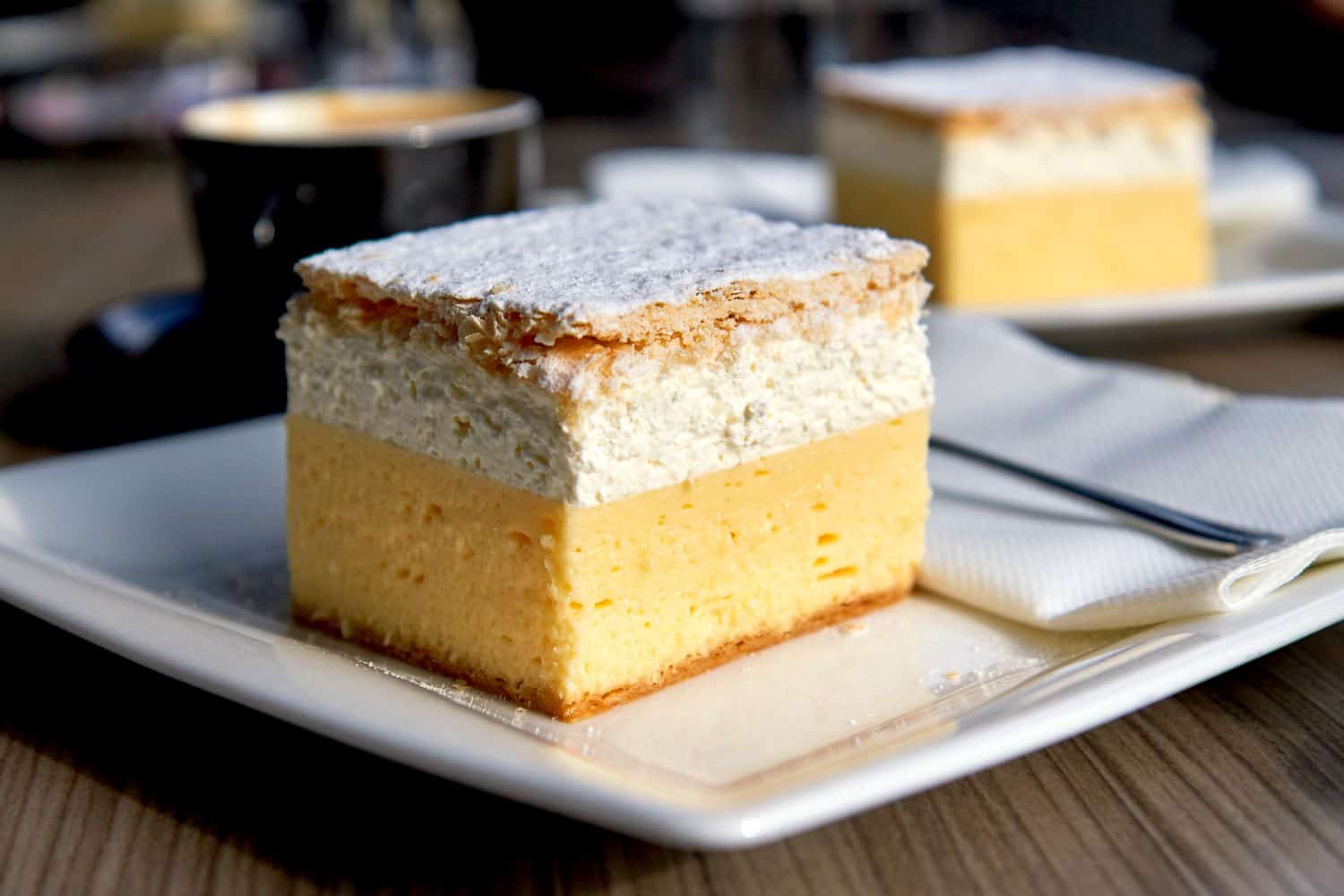 How to Find Budget Food Options in Slovenia
Food is reasonably affordable in Slovenia, and you can easily get by spending around €25 per day.
I always try to find accommodation that offers a free breakfast to save on money, and because the whole European pastries for breakfast thing doesn't sit well with my lactose intolerance. Fortunately, the vast majority of hostels and hotels in Slovenia include breakfast in their prices. If not, you'll be looking at spending €6 for a traditional Slovenian breakfast with a coffee.
On average, I paid €11 for lunch while I was travelling in Slovenia. You can expect to pay around €8 for a burger and soft drink, €3-5 for some street food from a cart, €6 for a sandwich and bag of chips/crisps, and €15 for a nice meal with a glass of wine in an upmarket restaurant. I highly recommend splurging on delicious Bled Cake if you make it there, and you'll pay €3 for one of the best cakes of your life. And yes, it was well worth dairying myself for.
Dinners are, as always, more expensive than lunches. I spent between €11 and €17 for my evening meals when travelling in Slovenia. A pizza with a glass of wine will come to around €14, steak with a wine will be around €22, a pasta dish will be around €10, a cheap shawarma will be priced at €4, and a burger and chips with a Coke will be around €11.
One of my favourite ways to save money on food when I travel is to make lunch my largest meal. I'll opt for a bigger main dish for lunch, when prices are lower, then get a smaller dish, like a starter or a salad for dinner when I'm not as hungry, as these dishes will be cheaper.
When it comes to drinking in Slovenia, you'll be pleasantly surprised by the prices. I usually paid between €2 and €3 for a glass of wine in a restaurant, and a bottle of wine from a supermarket is typically around €5. If you're more of a beer drinker, you can expect to pay €2.50 for a pint in a pub or restaurant. A litre bottle of water is €1.50, although I recommend travelling with a foldable Vapur water bottle and refilling it with Slovenia's tasty tap water. You'll save on money and reduce your plastic consumption by doing so. And finally, if you're a coffee drinker, you'll be looking at paying €1.50 for an espresso or €2.50 for a decent latte or flat white.
If you're a fan of eating in when you travel, groceries from the supermarkets and local markets. aren't too expensive either. Some typical prices of essentials include:
A loaf of bread: €1
A dozen eggs: €1.70
A kilogram of tomatoes: €1.85
A litre of milk: €0.80
A kilogram of potatoes: €0.75
A kilogram of chicken thighs: €6.50
For my three weeks in Slovenia, I spent €558.05 on food, which works out as €26.57 a day.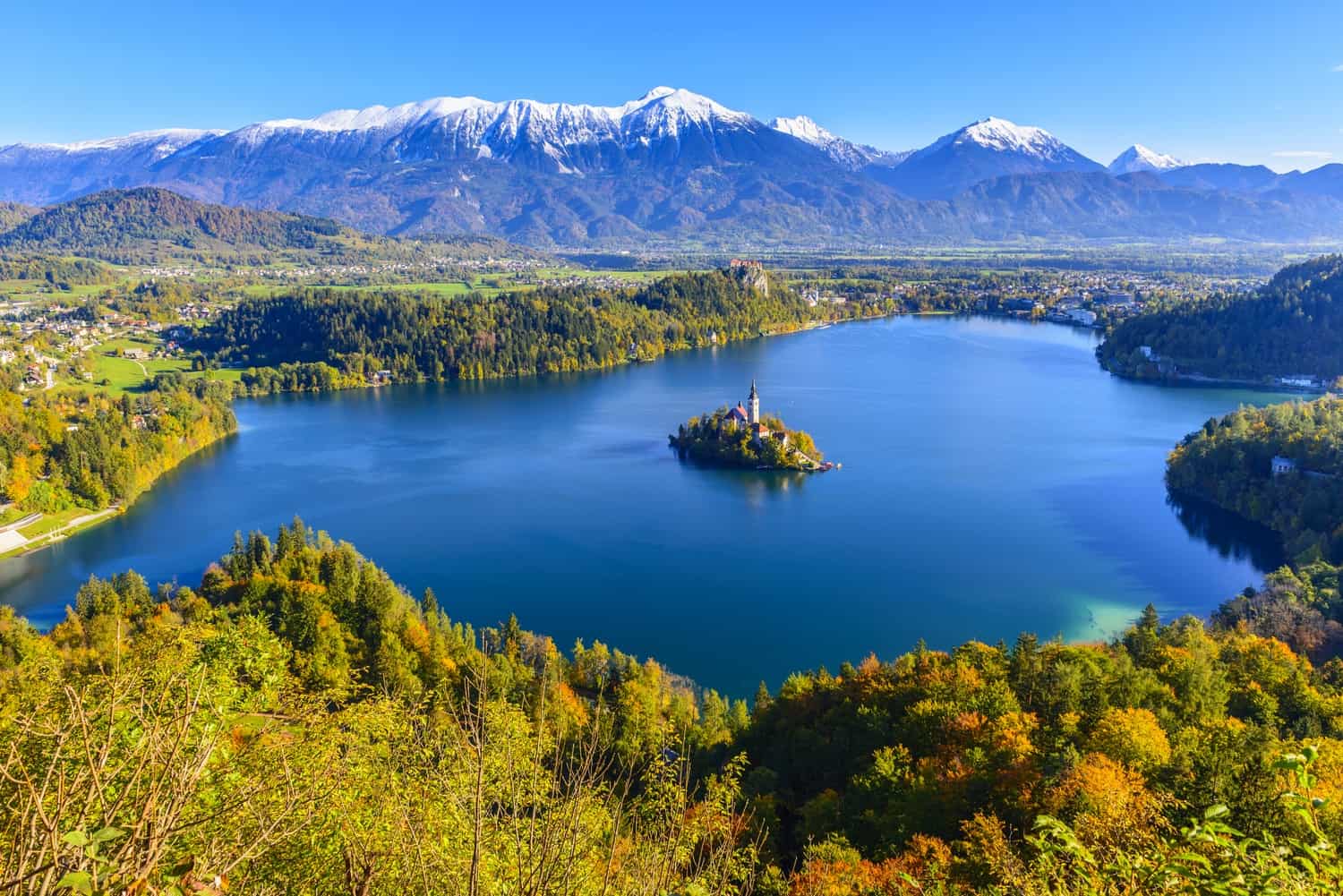 How to Spend Less on Activities in Slovenia
Slovenia is a beautiful country, and fortunately, much of it is easily accessible without needing to spend any money. Wandering the hipster neighbourhoods of Ljubljana, jumping on the daily free walking tour of Ljubljana (I highly recommend doing this!), walking the perimeter of Lake Bled, hiking through the Julian Alps in Triglav National Park, getting away from the tourists in Lake Bohinj, sunbathing on the beach in Piran, wine-tasting in Maribor — there are a whole host of activities you can do in Slovenia without spending a single cent.
If you're much more of a tour and activity kind of person, the prices in Slovenia aren't too bad. You'll be looking at spending around €60 if you want to base yourself in Ljubljana and take day trips across the country. This is actually a pretty reasonable price when you take into account that your transportation and meals are usually included, and you'll have a local guide for an entire day to show you the parts you wouldn't have otherwise seen if you were exploring alone.
If you're into adventure activities, you must plan to spend some time hanging out in Bled. There, you'll be able to go white-water rafting, canyoning, hot air ballooning, kayaking, hiking, and more, and all for a fairly low price. I went hot air ballooning over Lake Bled a few years ago and it was a magical experience.
Here are some of the highest-rated tours in Slovenia, along with their cost:
For my three weeks in Slovenia, I spent €145.40 on activities, which works out as €6.92 a day.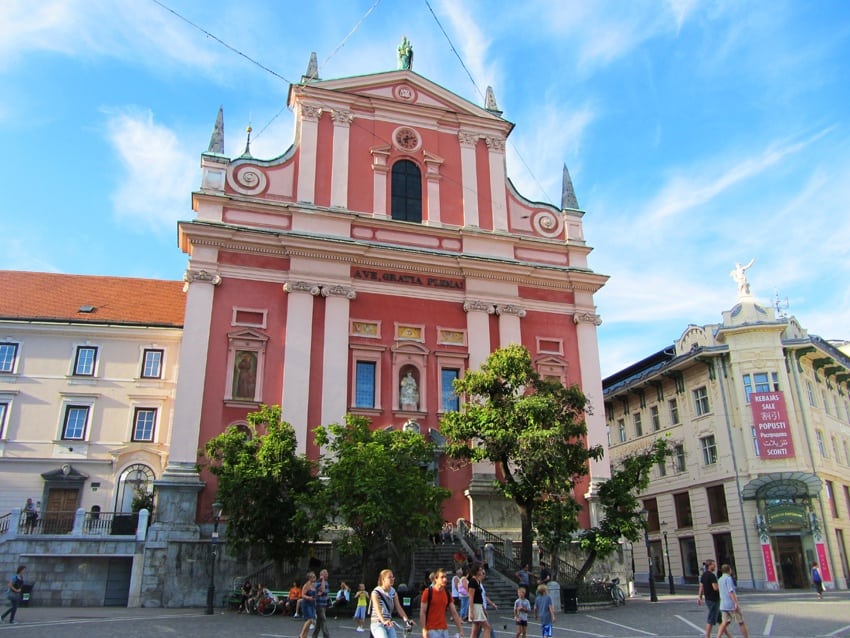 Don't Forget Travel Insurance When You Travel to Slovenia
If you've read any other posts on Never Ending Footsteps, you'll know that I'm a great believer in travelling with travel insurance. I've seen far too many Go Fund Me campaigns from destitute backpackers that are unexpectedly stranded in a foreign country after a scooter accident/being attacked/breaking a leg with no way of getting home or paying for their healthcare. These costs can quickly land you with a six-figure bill to pay at the end of it.
In short, if you can't afford travel insurance, you can't afford to travel.
Travel insurance will cover you if your flight is cancelled and you need to book a new one, if your luggage gets lost and you need to replace your belongings, if you suddenly get struck down by appendicitis and have to be hospitalised, or discover a family member has died and you need to get home immediately. If you fall seriously ill, your insurance will cover the costs to fly you home to receive medical treatment.
I use SafetyWing as my travel insurance provider, and recommend them for trips to Slovenia. Firstly, they're one of the few companies out there who will actually cover you if you contract COVID-19. On top of that, they provide worldwide coverage, don't require you to have a return ticket, and even allow you to buy coverage after you've left home. If you're on a long-term trip, you can pay monthly instead of up-front, and can cancel at any time. Finally, they're way cheaper than the competition, and have a clear, easy-to-understand pricing structure, which is always appreciated.
With SafetyWing, you'll pay $1.50 a day for travel insurance.
My Travel Expenses in Slovenia
At the end of my budget breakdowns, I always like to take a look over my expense reports and tally up exactly what I spent in Slovenia, in order to give you an idea of how much you should be expecting to spend. As I visited Slovenia as both a backpacker on a tight budget, and a mid-range traveller that was looking for good value, I've split my expenses up into these two ranges in order to be as accurate as possible.
How much I spent in Slovenia as a solo backpacker:
Accommodation: €152.45
Transportation: €12.84
Food: €244.05
Activities: €15
Total amount spent: €424.34 over 10 days, which is €42.43 per day.
How much I spent in Slovenia as a mid-range traveller:
Accommodation: €437.63
Transportation: €45.70
Food: €314
Activities: €130.40
Total amount spent: €927.74 over 11 days, which is €84.34 per day.
Phew!
That's it for my travel expense report for Slovenia! I really hope you found it useful for your upcoming trip, and am happy to answer any further questions you may have in the comments below.
Safe travels!
Lauren.
Related Articles on Slovenia

🧳 How to Pack for Slovenia: My In-Depth Packing List
🏰 26 Incredible Things to Do in Ljubljana, Slovenia
🧗🏼‍♀️ 18 Incredible Things to Do in Lake Bled, Slovenia
🎈 Hot Air Ballooning over Lake Bled
Photo of Piran via: RossHelen/Shutterstock. Maribor photo via: Andrej Safaric/Shutterstock. Vintgar Gorge photo via: Ales Krivec/Shutterstock. Bled cake photo via: Nedim Bajramovic/Shutterstock. Lake Bled photo via: Alberto Loyo/Shutterstock. Photo of Ljubljana via: xbrchx/Shutterstock. Photo of Jasna Lake via: Matic Stojs/Shutterstock