Located just off the coast of East Africa, Zanzibar is an archipelago with a fascinating and colorful history. Today, Zanzibar is a semi-autonomous zone within the nation of Tanzania, after having experienced several different periods of colonization by a number of different world powers. Throughout this time, however, Zanzibar was a major hub for slavery in the African Great Lakes region, as well as Stone Town being a busy port city.
Today, this history is reflected in the extensive cultural diversity among Zanzibari people, an ethnic mixture of backgrounds ranging from Persian and Arab to African. The vast majority of the population is Muslim, although there are small factions of other religions present in the archipelago, and Swahili is the locals' first language.
Visiting Zanzibar offers you the opportunity to enjoy two major sides of what the archipelago has to offer – an incredibly rich cultural and historical experience, as well as a gorgeous seaside holiday. Of course, there are many destinations around the world where you can experience vibrant cultures, fascinating history, and pristine beaches, but there aren't many places where you can tick all these boxes within 565 square miles. That's the dream, right?
My trip to Zanzibar was quite unlike anything else I've experienced before. I'd read a lot about the plethora of things to see and do, ranging from visiting the old slave market in Stone Town to swimming with dolphins off the north-eastern coast of the main island. However, when I was finally able to do these things myself, I found myself in awe of how incredibly multifaceted Zanzibar is as a holiday destination.
The hustle and bustle of the busiest parts of Stone Town make you feel like you're in a North African riad, while the white sandy beaches of the east coast are comparable to the picture-perfect honeymoon locations of Mauritius and the Seychelles – just quieter and a little more authentic!
But the best part of all is that Zanzibar is relatively cheap. Whether you're looking for a budget holiday or a middle-of-the-road type of trip, Zanzibar is a holiday destination that'll allow you to have an epic experience and do plenty of activities without having to break the bank. I wrote a detailed guide on how to visit Zanzibar on a budget, if you're interested.
Zanzibar has so many things to do that it can be overwhelming at first, but the good news is that because the main island is small, it's absolutely possible to experience a little bit of everything without feeling like you're being run off your feet. It's all about striking a balance between experiencing the history and culture while also making time to sit back, relax and enjoy your gorgeous surroundings, and in my opinion, this is the perfect place to do just that.
Today, I'm going to share with you some things that I wish I'd known when first visited Zanzibar, along with a comprehensive itinerary of where to go, what to do, and where to stay during your ten days in Zanzibar.
My itinerary will take you all over the island – you'll start in Stone Town and see the most important historical sites and do a traditional spice tour, among other things. After that, I'll guide you through the best way to see the whole island – from doing a dhow cruise in Nungwi to hanging out on the beaches in Kiwengwa, to exploring the legendary Jozani Forest, to finally enjoying a little bit of paradise in Kizimkazi. I'm going to give you advice on where to go, what to do, and where to stay so that you can have an epic trip without any bumps in the road (metaphorically, of course).
Whether you follow my guide from A to Z or just pick out a few fun places or useful tips, I hope that my experience can help you plan the perfect holiday to East Africa's most underrated tropical paradise. Now, let's dive right into our 10-day Zanzibar itinerary!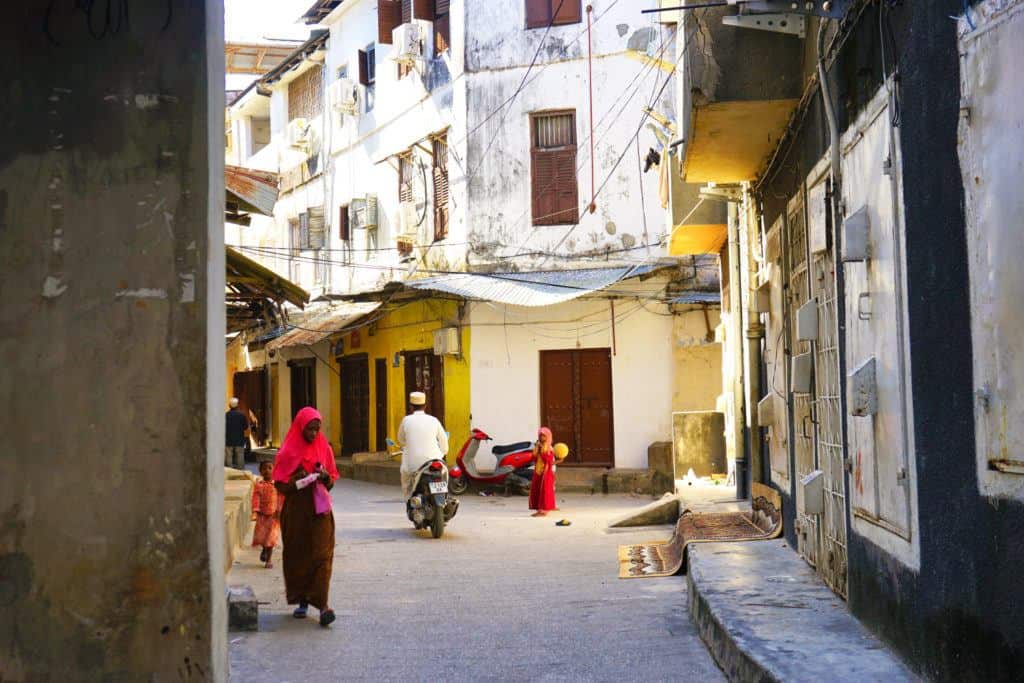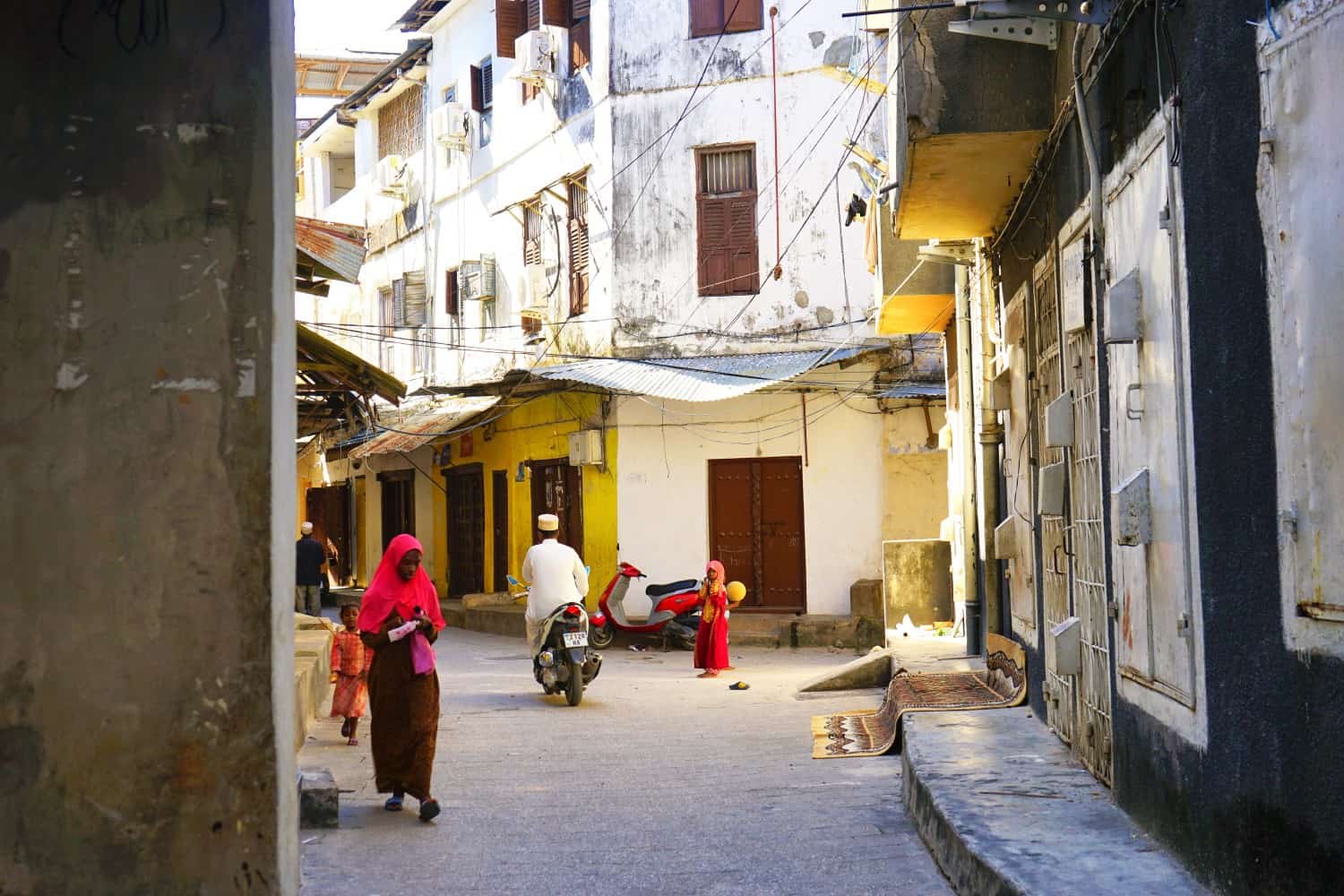 Day 1: Exploring Stone Town
Prepare to be greeted by Stone Town's bustling atmosphere the minute you arrive – you'll be surrounded by friendly locals, bustling storefronts, and remarkable architecture. To be in and amongst the action is the best way to properly experience Stone Town, so I'd suggest exploring on foot as much as possible! I found that it allowed me to really appreciate the complexities of my surroundings – from the colonial buildings to the exquisitely designed wooden doors. The best part of this is that Stone Town is pretty small, so you can absolutely walk it!
Take the plunge and start your adventure at the Darajani Bazaar, arguably the biggest and most popular market in Stone Town. There's nothing quite like wandering around a traditional market – surrounded by local merchants and families doing their grocery shopping, this is one of my favorite things to do in Zanzibar. There really is no better way to immerse yourself in the local culture! But remember, you will, most likely, stick out like a sore thumb as a tourist, so don't allow any vendors to take advantage of you and charge you the world for produce or products.
Next, take a quick stroll down Market Street to the Old Slave Market, probably the most important stop of your Zanzibar itinerary. Be warned – this is, as you may have anticipated, a somber experience. But, having said that, it was truly enlightening and educational too. I'd advise doing a proper tour, during which your guide will show you around the site and explain the distressing history of slavery in Zanzibar.
The site includes several statues and memorials for the people who died during this period, and the atmosphere is palpable. The former slave market serves as a harsh reminder of the shadows of darkness that are cast by the island's colonial history of oppression, appearing in stark contrast to the beautiful old colonial buildings that line the streets of Stone Town – but it's an important reminder, nonetheless.
Next up, on a slightly different note, head on over to Freddy Mercury House. Yep, you heard me! If you didn't already know this, you may be surprised to hear that Freddy Mercury grew up in Stone Town and you can visit his former home. You can't go inside, but you'll be able to admire the beautiful, traditional door and read all about his life on the plaques positioned outside the house. I found this to be quite a fun and unexpected pitstop, but then again, I'm a bit of a Queen fan girl – so it may not be as much fun if you're impartial to them (the greatest rock band of all time, cough, cough). Each to their own!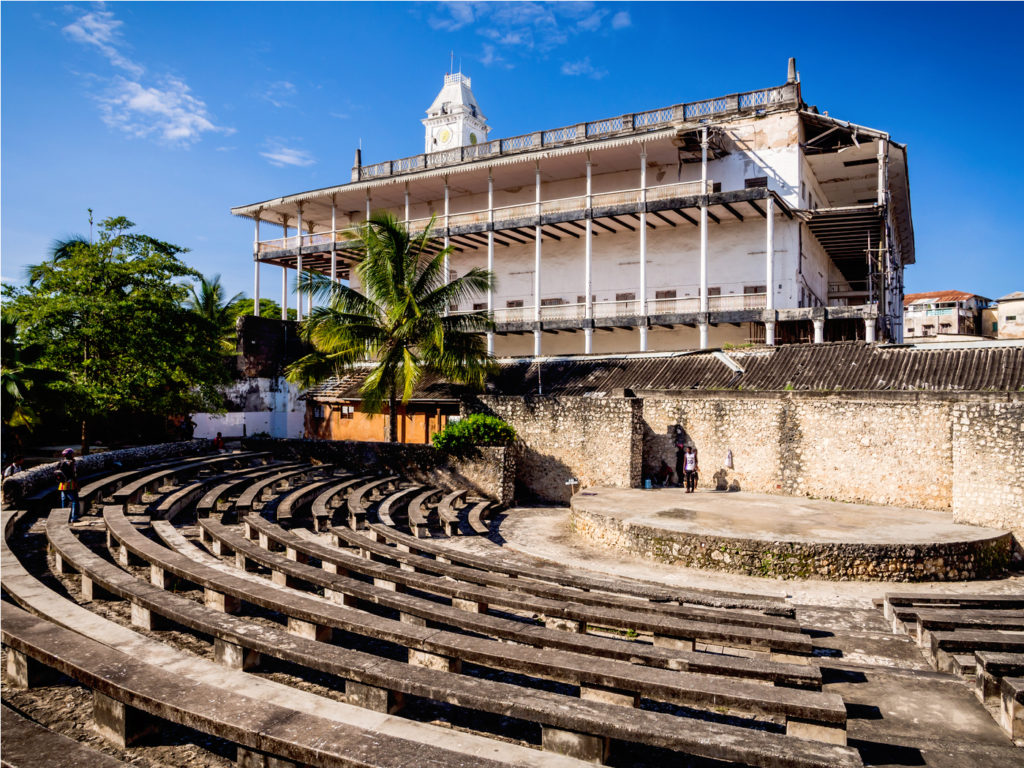 Making a jump to a bit more local history, wander up to the Old Fort, otherwise known as the Arab Fort. The oldest building in Stone Town, the Old Fort was built in 1699 and has been used as a prison and a train terminal, among other things, over the years. Today, it's well set up for tourists and it even has a visitors' center and a restaurant.
Across the street from the Old Fort, you'll find the House of Wonders and the Palace Museum, two of Zanzibar's landmark museums. They're both culturally significant, the former being the most modern building in the archipelago at one point in time, and their architecture combines European and Zanzibari styles, adding to their sublime uniqueness. Make sure you take a moment to have a look at these buildings when you leave the Old Fort. Viewing them from the outside should be sufficient, however, because they're not as well kept as the fort, so don't waste too much time here!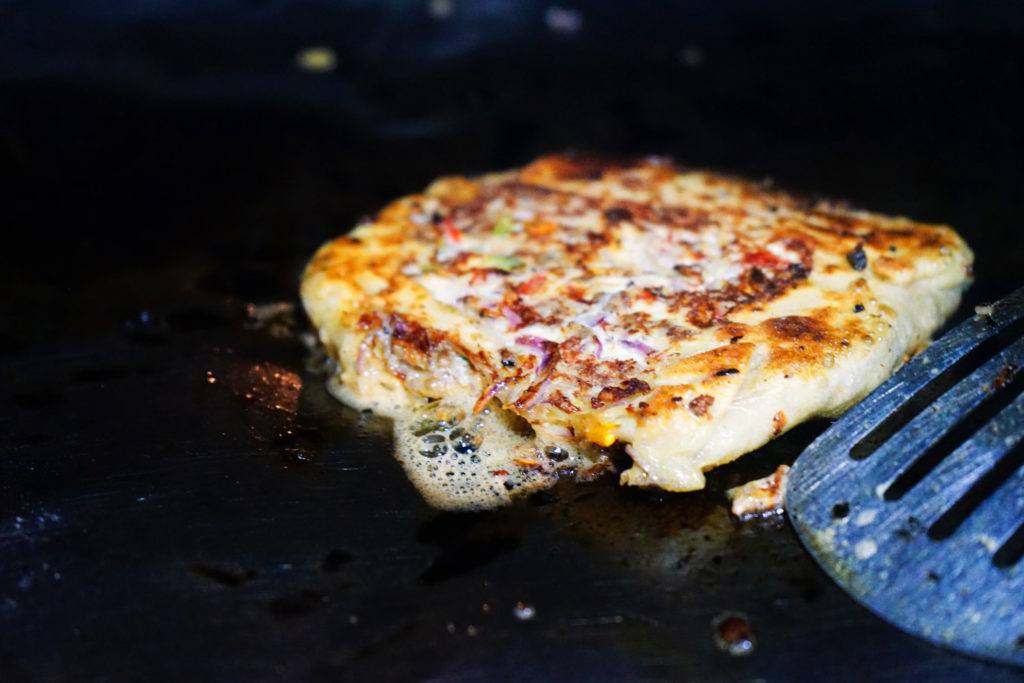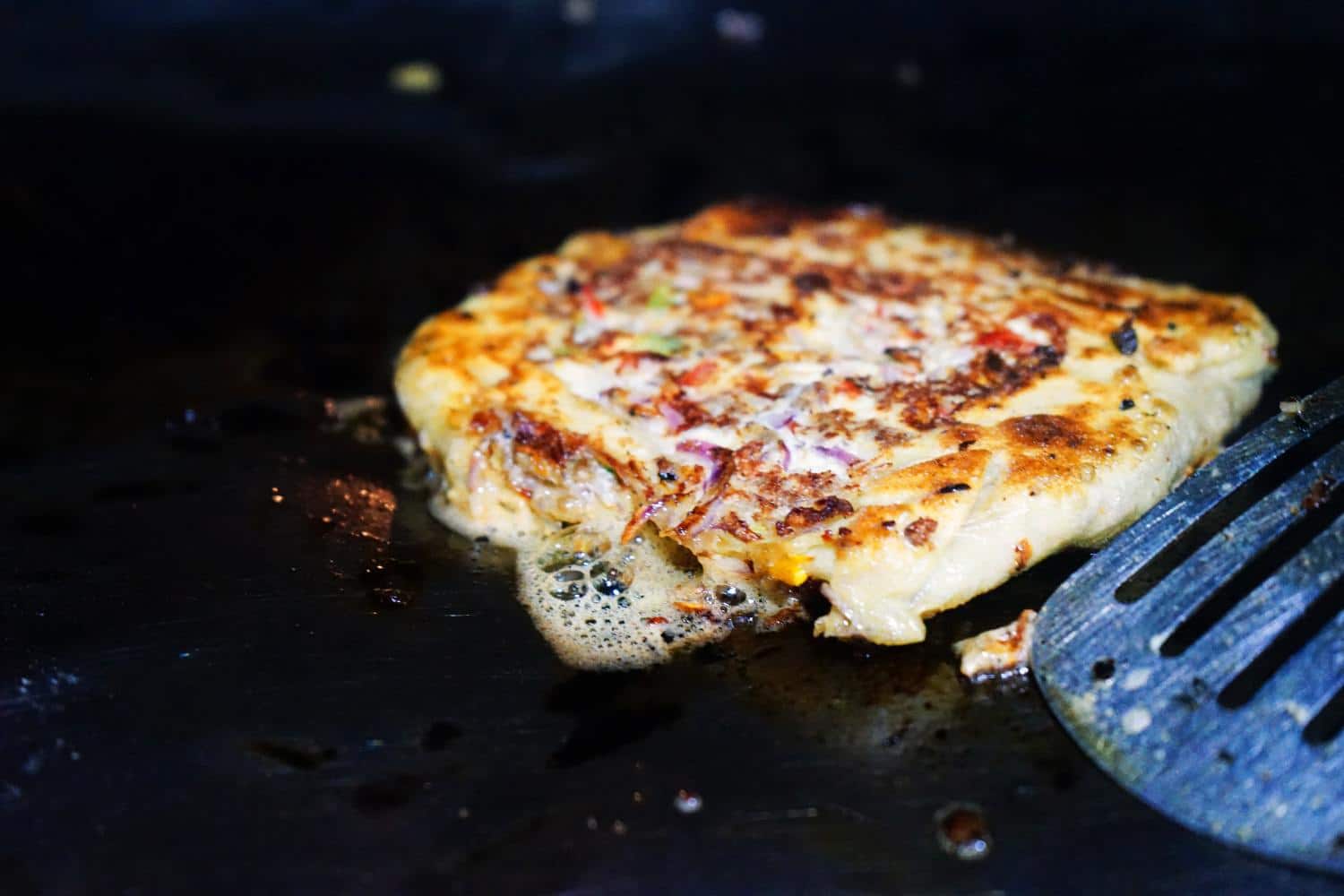 End your day with a cultural experience that is sure to be an absolute blast! By now, you're bound to be absolutely dying to try some local Zanzibari street food, and where better to do this than at a local night market? As the sun sets, the Forodhani Gardens, located at the Palace Museum, transforms into a hustling and bustling food market.
Here, you'll be able to spend the evening wandering around, meeting locals, and trying out some of the most interesting and delicious food! My favorite things are Zanzibari pizza (which is nothing like a typical pizza), Chapatti, and Urojo! My mouth is watering just thinking about these delicious treats.
Where to stay in Stone Town: Stone Town boasts loads of accommodation options, but I personally think that since you're going to be doing a lot of exploring and spending significant time outdoors, it's nice to have a really nice and comfortable place to stay – that's why I'd recommend Sharazad Wonders Boutique. Its location is super central – only 150 meters from the main beach and close to the Old Fort – and it offers handy extra services like the use of free bikes and air-conditioning in the rooms.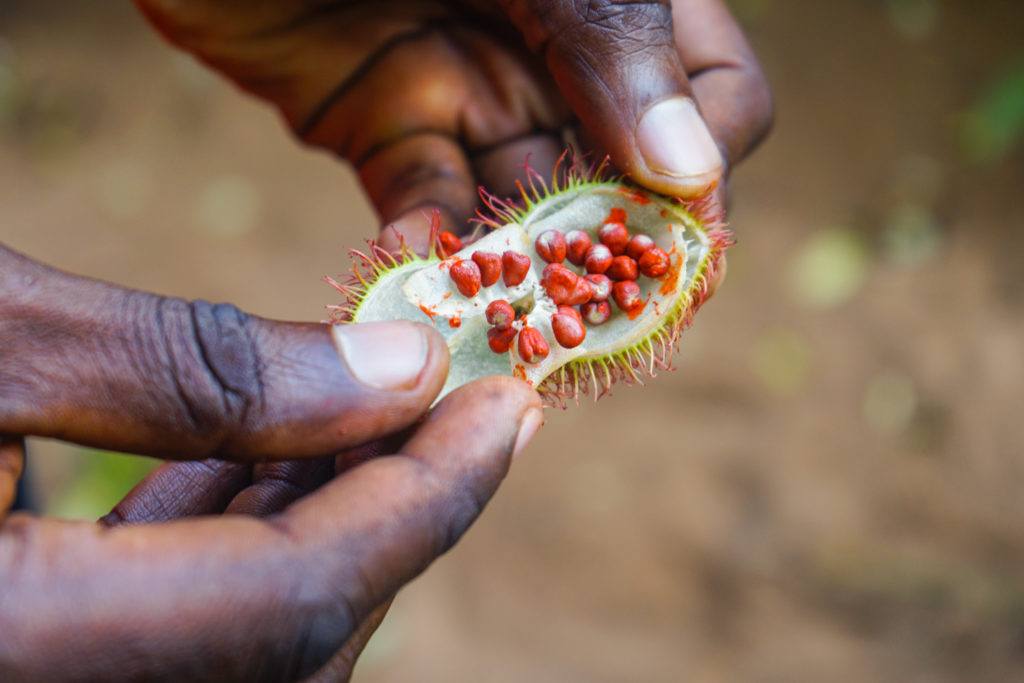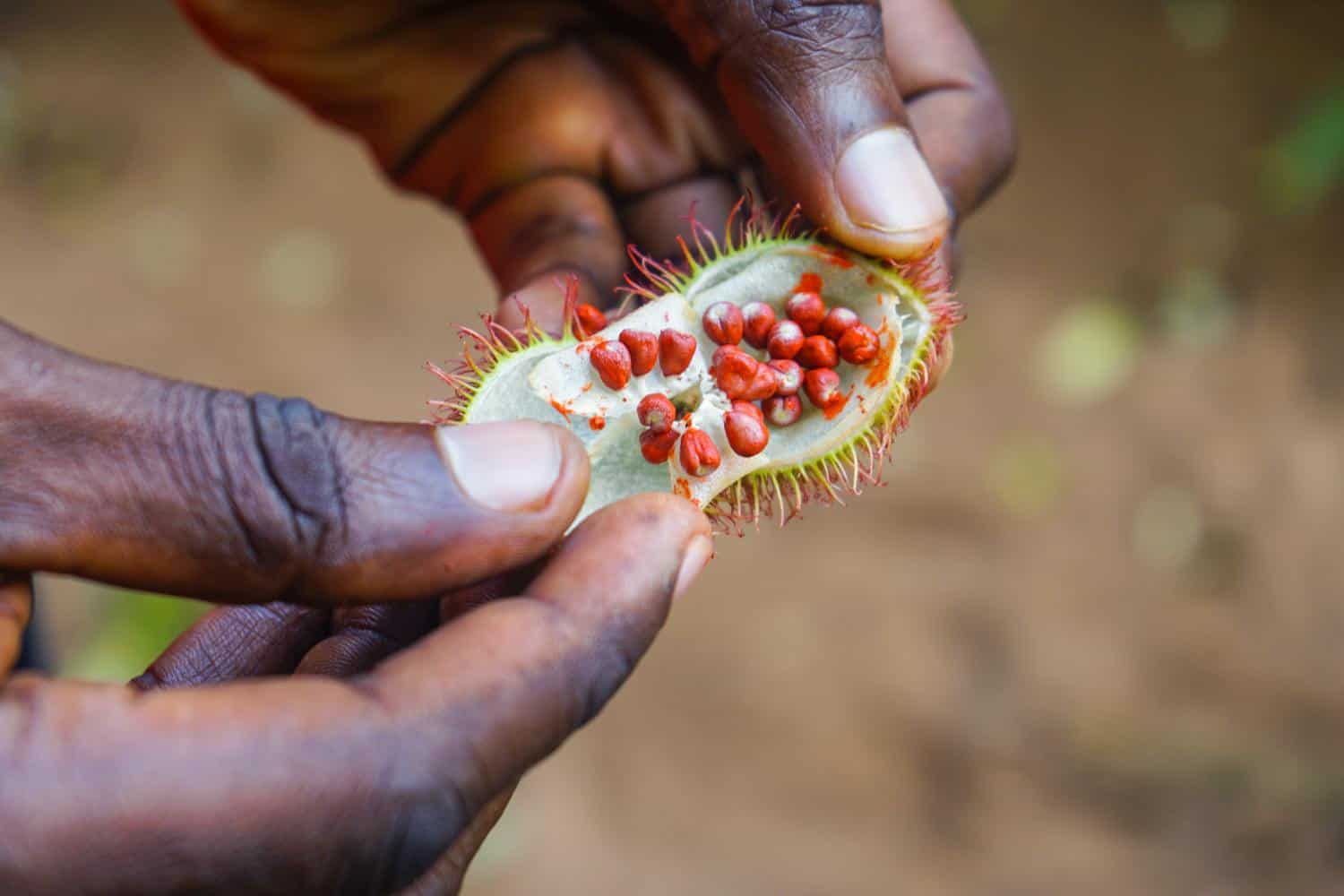 Day 2: Traditional Spice Tour from Stone Town
No trip to Stone Town is complete without a traditional spice tour! Now, I was a little bit skeptical when I was first told that I had to do a spice tour while in Zanzibar – I'm not particularly interested in spices, nor am I much of a cook (or so I've been told). Luckily, however, my curiosity got the better of me and I did it anyway, and boy am I glad it did!
A Zanzibari spice tour is about more than just spices, it's a full-on cultural experience. Not only do you get to see and try a vast array of traditional spices, but you get to spend the day with locals away from the business of the town, cook with them, and even share a meal.
Your morning starts at 9:00 where you'll meet your guide at the entrance of the Old Fort – yes, the one you visited yesterday. From there, you'll be driven out to the spice farm by means of their arranged transport, so you don't have to worry about a thing. Best of all, the journey is fairly quick, 20 to 30 minutes maximum, and you'll get to see Stone Town from a different vantage point along the way.
When you arrive, your guides will show you around the farm, telling you all about their different spices – you can even taste them fresh from the fields which I'd highly recommend. You'll see things like vanilla, cardamom, and nutmeg that ought to be familiar to you, as well as a few more unusual things as well, it's all part of the fun.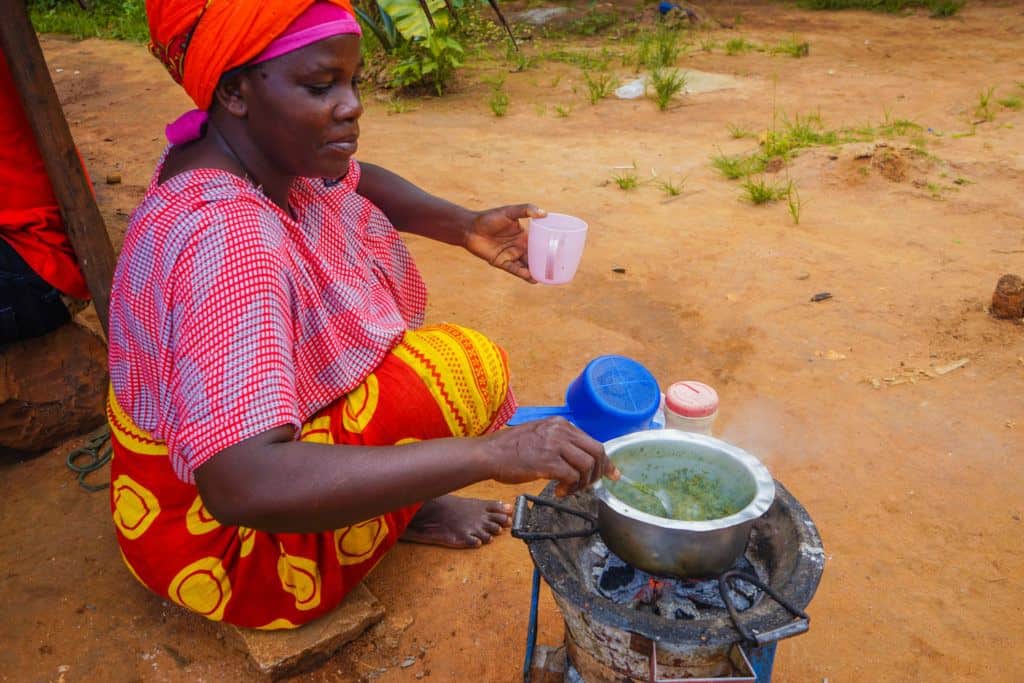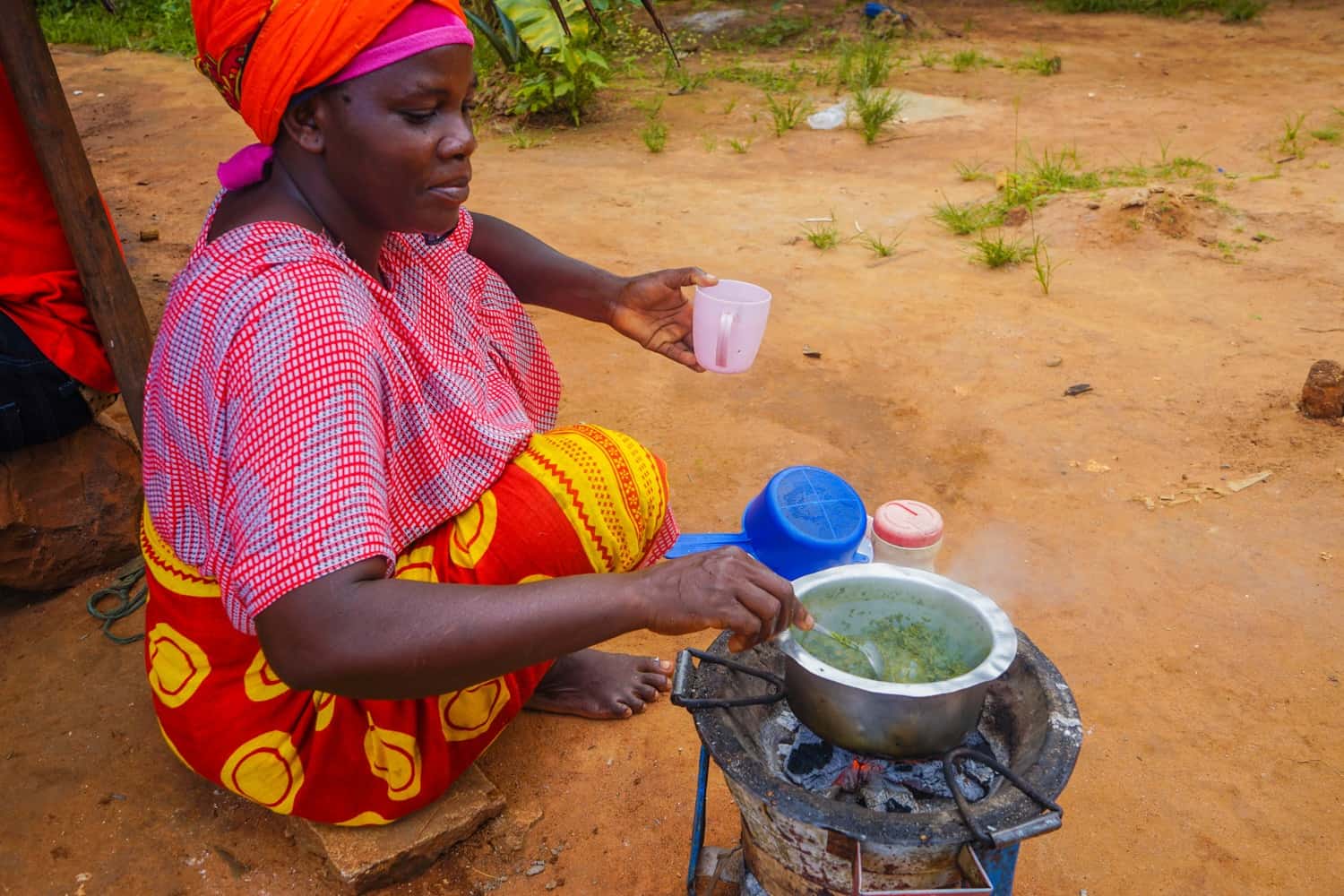 After the tour, you'll be invited to take part in a cassava leaf harvest, a coconut milk-making tour, and finally, you'll have an intimate cooking lesson with the locals, using a collection of local ingredients and spices. As if the cooking lesson wasn't fun enough, you get to eat the final product!
But in all seriousness, I really believe that few traveling experiences come close to sharing a meal with locals, no matter where you are in the world. And here, you get to (literally) break bread with people from a completely different walk of life as they share with you their culture and traditions. It really is an epic experience!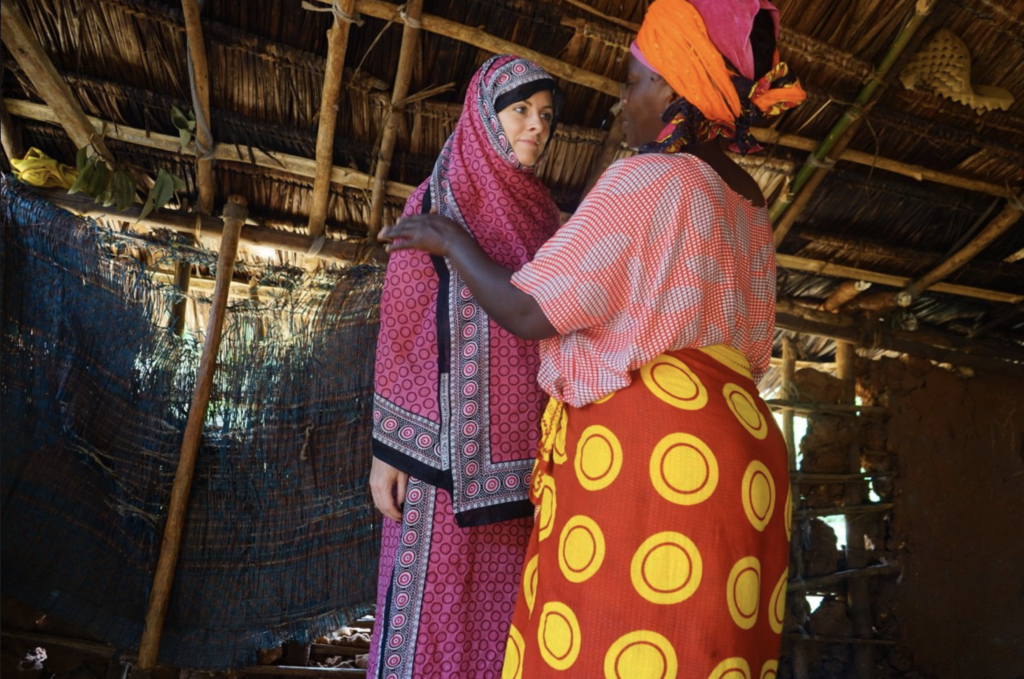 However, from a practical perspective, be warned that you'll be spending much of the day in the sweltering sun. So make sure you take a hat, sun cream, water, comfortable shoes to walk in, and cash to buy some spices of your own afterward!
You'll get back to the Fort in the afternoon and will most likely be rather knackered, so I'd suggest that you spend the rest of the afternoon chilling. But if you do feel up to doing something more, consider checking out the Persian baths, the Malindi Mosque, St. Joseph's Catholic Cathedral, or just going for walk along the beach.
When you're ready for dinner, I found that the best way to find the most delicious food was to simply take a stroll around town until you found something you like the look of. The streets are bustling in the evenings, and you'll have no trouble finding a place for dinner – whether you grab something from a street vendor or sit down at a proper restaurant!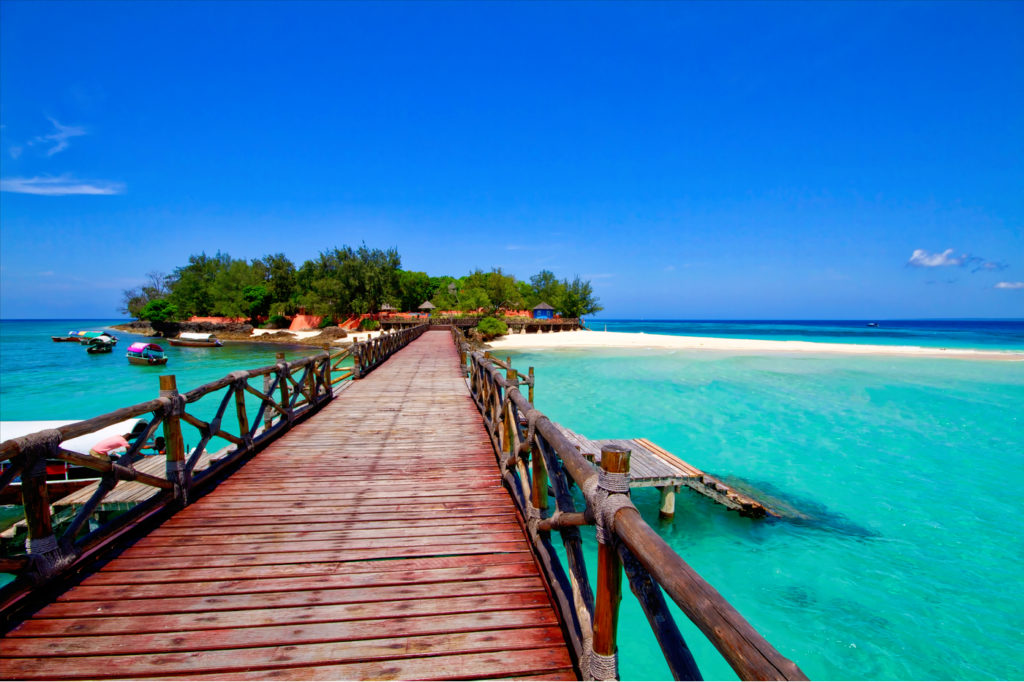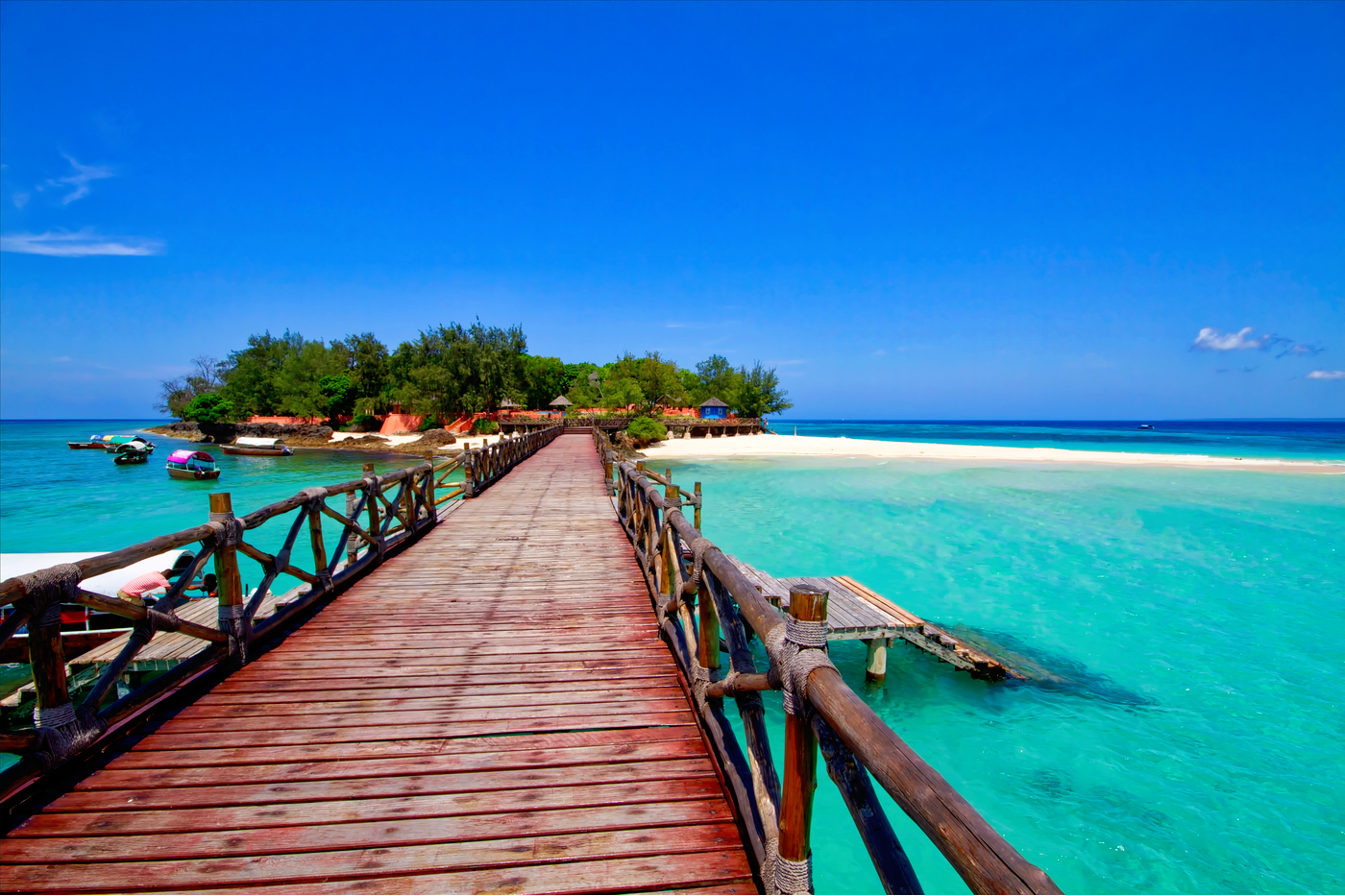 Day 3: Changuu Island Day Trip from Stone Town
Get ready for a proper island-style day out when you do a day trip to Changuu Island. Meet at the Old Fort in the morning (yeah, it's a common meeting place for tours) and you'll be taken down to the coastline where you'll hop on a little boat and your guide will drive you out to the island. Although the boat itself is nothing special, it's always fun to be out on the water. And don't panic if you get seasick, it's not a long ride and you won't spend any time bobbing around!
Changuu Island, colloquially known as Prison Island, is incredibly significant in Zanzibar, naturally, culturally, and historically. The island was purchased by Lloyd Matthews, Zanzibar's first-ever British Prime Minister back in 1893, and its initial purpose was, you guessed it, to be a prison. However, these plans didn't materialize and the island was later used as a location for local yellow fever patients to quarantine – yikes!
When you arrive, you'll be able to wander around and learn about the local history from your guide. But it's not all about colonial history! Animal lovers will be pleased to hear that the island is inhabited by at least 50 tortoises. In fact, some will be older than you, as there are even a few who are older than 100 years old! You'll be able to see the local animals and even feed them if you're brave. Your guide will give you some background as to what these little guys (who aren't always so little) are doing there. And keep an eye out for peacocks and antelope too!
Once you've seen and learned about the island, wander back down to the beach to cool off in the picturesque waters. Your guides will even bring along snorkeling gear, so if you're keen to check out what's below you, grab some goggles, flippers, and a snorkel and hit the water!
When you're tired, lunch will be waiting for you, cooked for you by your guides. You'll have the pleasure of enjoying a traditional Swahili feast including local fare, a seafood BBQ, fresh fruit, and delicious cheeses.
After your lunch has settled, you'll jump back on the boat and enjoy a leisurely ride back to the main island. You'll probably be full from lunch, so if you're not too tired, wander around and find a spot on the beach for some sundowners – I'd suggest 6 Degrees South or Mercury's – and get an early night.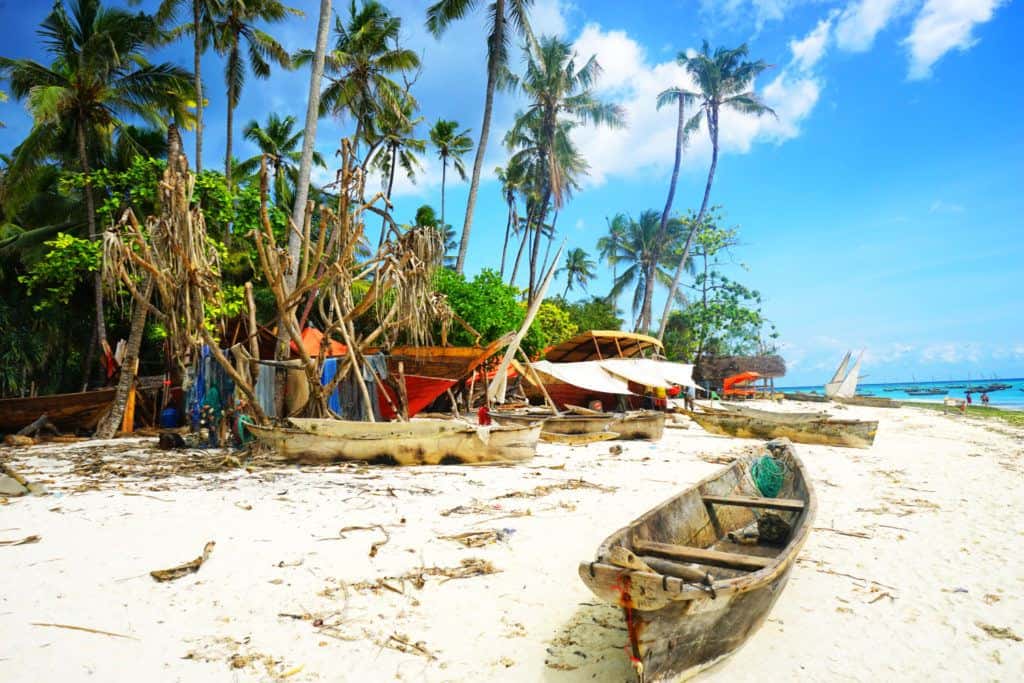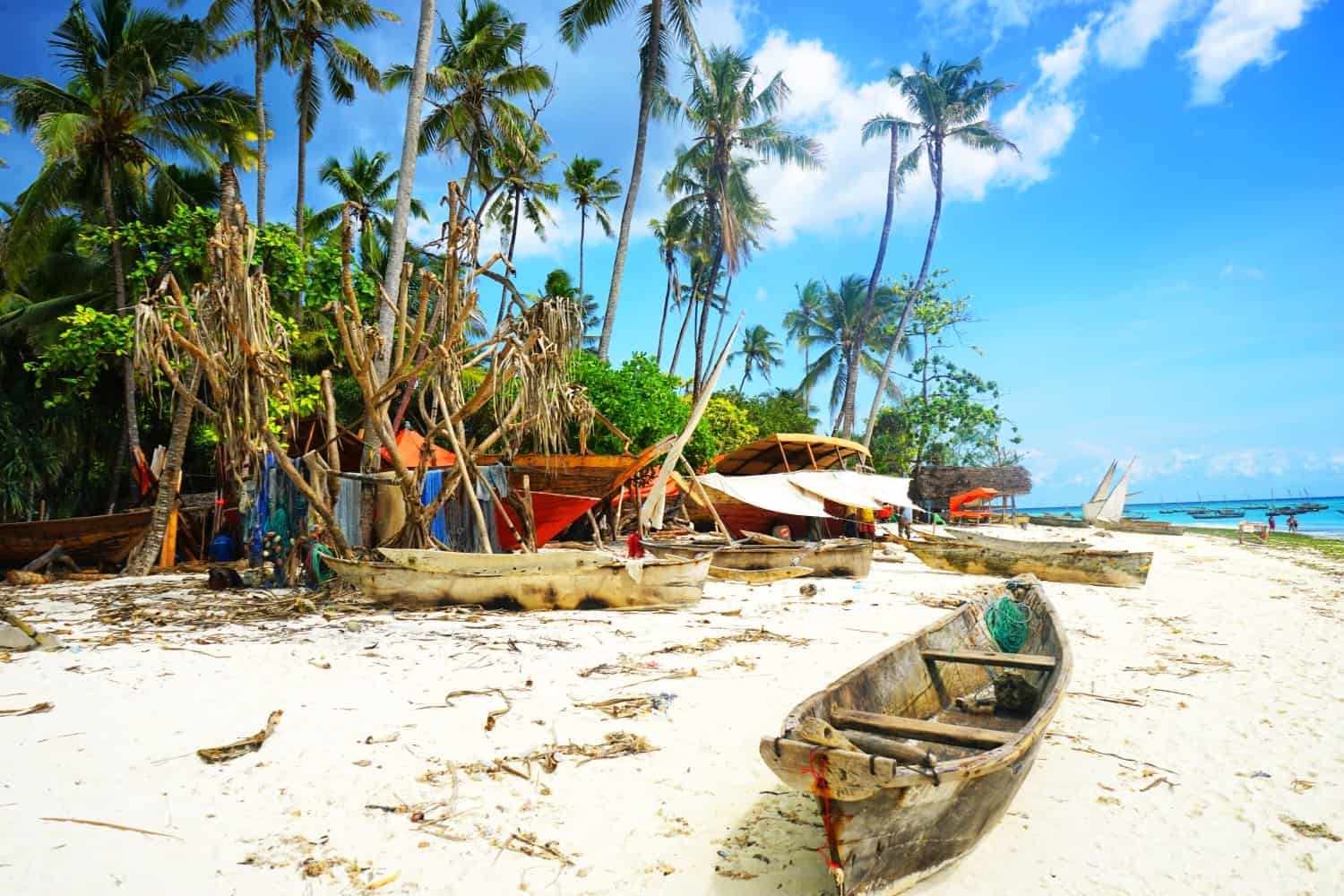 Day 4: Chill Out on the Coast at Nungwi
Start your day bright and early and head up north to Nungwi. There are four ways to get there – by bus, shuttle, taxi, or rental car. When I did the trip, I hired a car and drove myself because I wanted the freedom to stop as I liked. But if you'd rather let somebody else do the driving, my recommendation would be to pre-order a taxi. You can take a bus or shuttle, but you may be in for some delays, multiple stops, and just a generally full and uncomfortable journey. Of course, it's all about preference! But if you are going to take a taxi, make sure you book it in advance and settle on a price beforehand – this goes for the rest of your trip too!
When you arrive (the drive is only about an hour and fifteen minutes if you go directly), check into your accommodation and spend the day exploring the village and relaxing on the beach.
If you're an active person, however, and sitting still just isn't your cup of tea (I get it, I always need to be busy), there are loads of things you can do without going too far. Head down to Nungwi Beach and you'll find loads of space to lay down your towel and read a book, as well as several operators offering cool things to do. This may include things like hiring snorkeling or diving gear or going surfing.
For dinner, I'd highly recommend, um, Sexy Fish Restaurant. They serve the most delicious African-European fusion seafood made with locally sourced ingredients – it's to die for.
Where to Stay in Nungwi: Nungwi is a fairly touristy part of the island – by Zanzibar's standards – but Canary Nungwi Hotel and Spa is the perfect escape from the business you may experience elsewhere. It's only a few hundred meters away from Nungwi Beach and a few kilometers from Royal Beach and Kendwa Beach (which, by the way, is divine).
Canary Nungwi Hotel is one of my personal favorites, not only because of its location but it's got a laid-back vibe while still offering you all the amenities you need. It even has its own restaurant, so if you're needing a quick and easy meal, you don't have to go far. And their food is delicious too!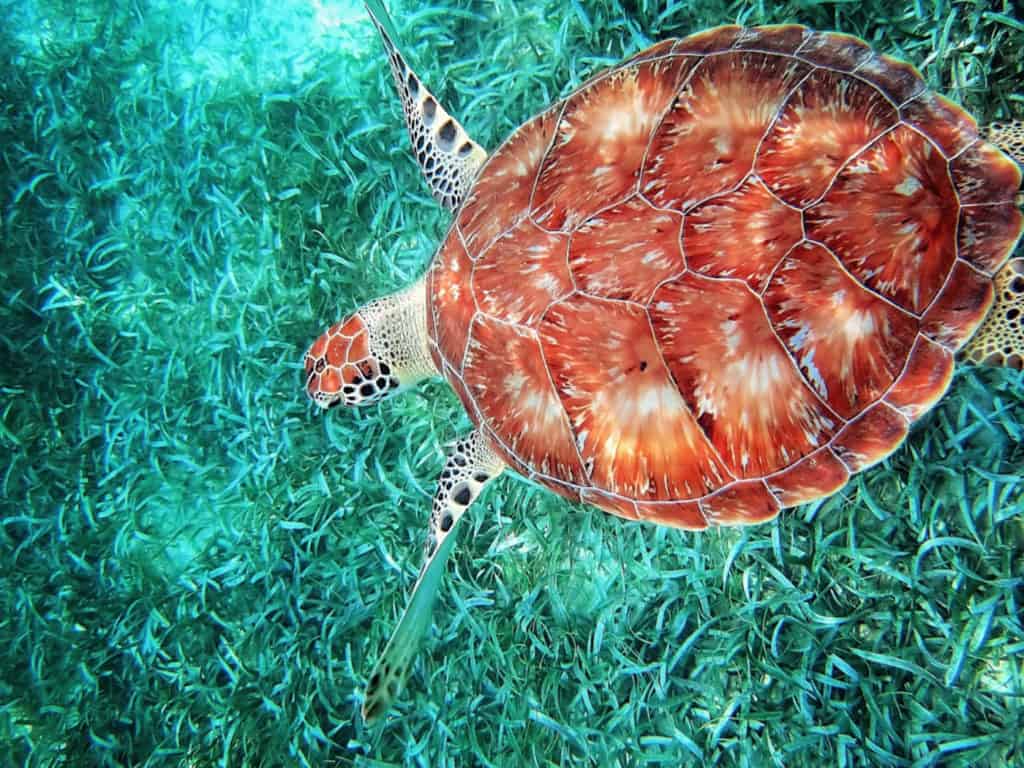 Day 5: Visit the Turtles and Go for a Sunset Dhow Cruise
You've seen local tortoises, and now it's time to hang out with their aquatic counterparts! Visit the Mnarani Marine Turtle Conservation Pond in Nungwi, a natural aquarium, and see these little local wonders with your very own eyes.
At the conservation pond, you'll be able to learn all about the local turtle population and the aquarium's conservation efforts. If you're keen, you'll even be able to feed and swim with the turtles – a truly special experience! Entrance fee is $10 which goes towards their conservation efforts, which is pretty worth it if you ask me.
Spend the afternoon relaxing on the beach and in the sun before heading out on a sunset dhow cruise. In my humble opinion, this was one of the coolest things I got to do while in Zanzibar. Being out on the open ocean in a traditional Zanzibari dhow with a glass of wine – it doesn't get better than that. Depending on the weather, you may even have the option of jumping in the water for a snorkel when you arrive at the reef, and you'll be serenaded with local live music on the boat while you enjoy your sundowners.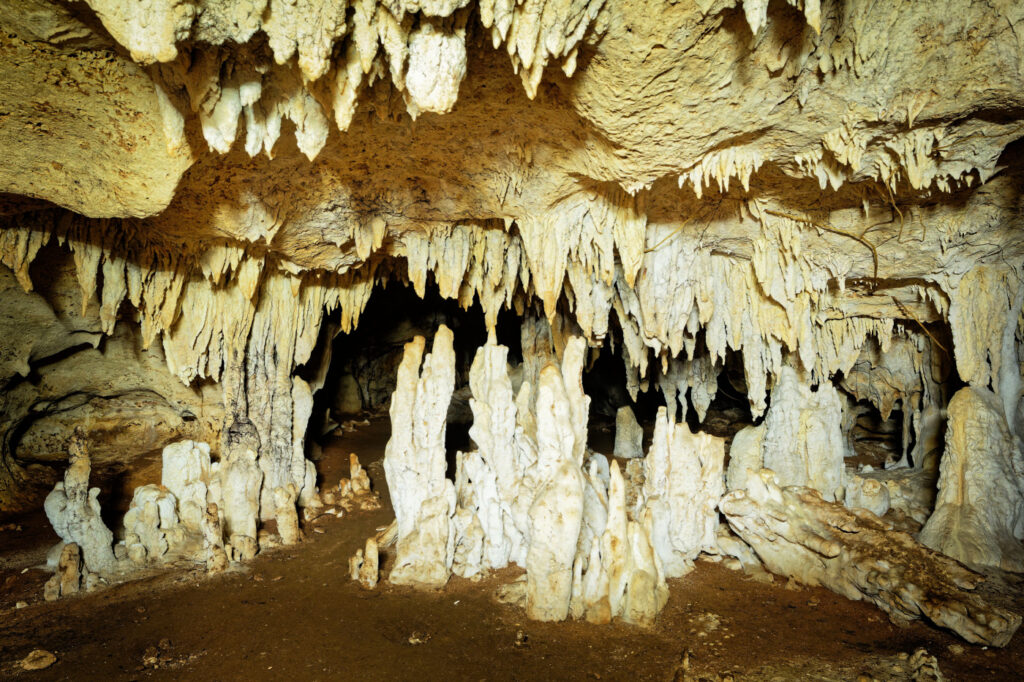 Day 6: Visit the Kiwengwa Caves on the Northeastern Coast
It's time to hit the road – you're going to Kiwengwa! This is when it comes in handy to have hired a car, but don't fret if you don't – you can, once again, pre-order a taxi (for about $25) or catch a local bus. It'll only take you about 45 minutes to get there.
Kiwengwa is a popular destination for tourists, and it's no wonder why. It boasts a gorgeous beach and several cool attractions – also, the beaches in the North Eastern part of Zanzibar are known to be the best, and I can absolutely attest to that!
When you arrive, drop off your bags and enjoy a relaxing morning. Then put on some active clothes, comfy shoes, and get ready to do some exploring, because you're going to the Kiwengwa Caves!
There are actually two caves – one is 150 meters long and the other is 200 meters long – and they differ in shape and height. They're a pretty awe-inspiring sight and when you get there, you'll be surrounded by bats and exquisite birds, making this an epic excursion for animal lovers, especially ornithologists. The caves are full of massive trees and their roots, as well as stalactites hanging from the roof of the caves.
Spend the afternoon exploring the nearby little village of Pongwe. It's a quaint local village with a beautiful beach boasting pristine, calm waters and a protected coral reef. Wander around the village and meet the locals, and spend some time lazing around on the beach and in the water.
Head back to Kiwengwa and have dinner at La Base Jungelkite, a local seafood and fish restaurant. Now, don't be thrown off when you realize it's also a kitesurfing school – their food is excellent and there's always a cool atmosphere!
Where to stay in Kiwengwa: When you're visiting Kiwengwa, you absolutely have to stay at Ndoto Africa Bungalows. Here, you'll be treated to all the comforts of home along with a typical East African touch. The rooms are separate little bungalows so you can enjoy your privacy and there's a lovely pool that you're sure to want to use to cool off after long, hot days in the sun.
Their breakfasts are also an absolute must – they serve a variety of options, including an a la carte menu, continental breakfast, as well as several Italian-style options if you'd like to try something different.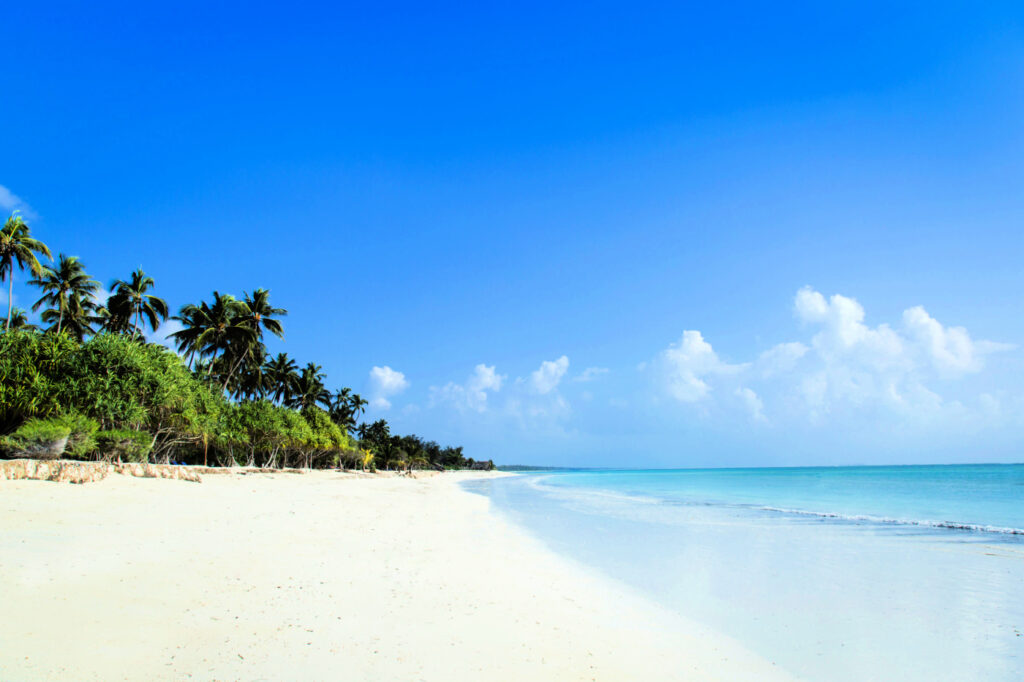 Day 7: Kiwengwa
Today is all about relaxing. After all, Kiwengwa, along with the rest of the northeastern coast of Zanzibar, is renowned for its sublime beaches and epic swimming spots. And after a busy week, you're most likely aching for a day in the sun and the sand doing whatever the heck you want.
So, start your morning in the most relaxing way possible and down to the Yoga Bar. Enjoy a yoga class at the beach at this special family-run establishment and stick around for a coffee and a healthy breakfast afterward.
Spend the rest of the day hanging out on the beach and taking a walk out on the sand banks at low tide. Hit the water and do some snorkeling, or, if you really feel like being active, why not try out a kite surfing lesson? I'd recommend either making your way back to La Base Junglekite or try out One Love Kite Surfing – they're both popular kite surfing schools and you're bound to have a fun day out!
In the late afternoon, head to the Beach Lounge for sundowners and enjoy a laid-back evening.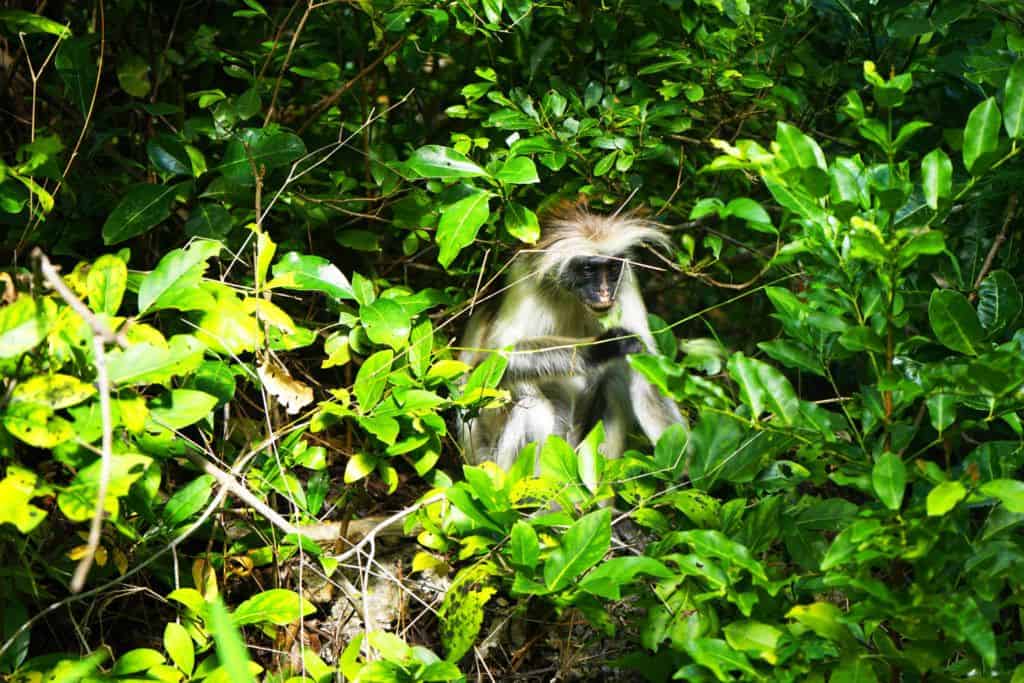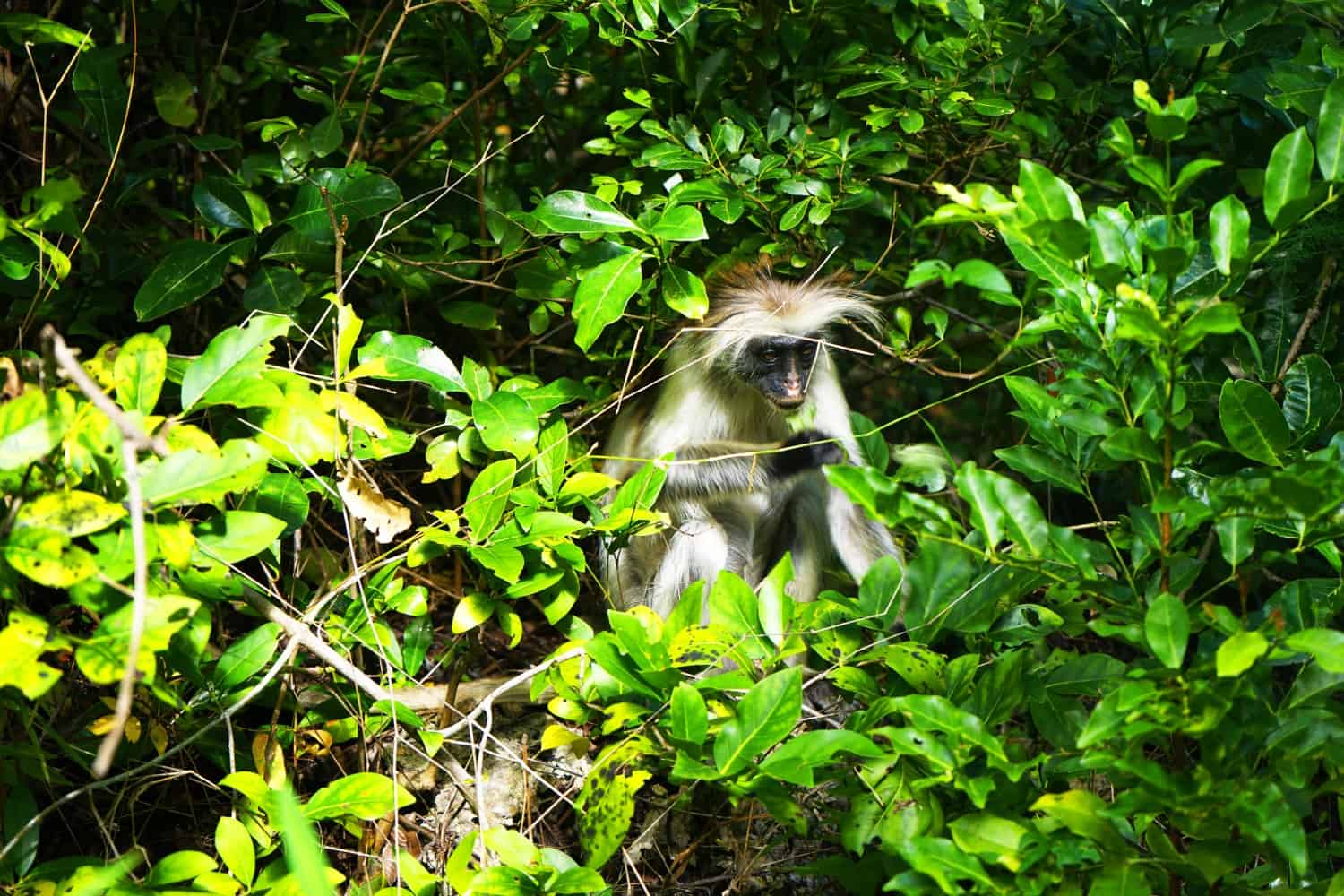 Day 8: Visit Jozani Forest from Jambiani
Hit the road and head from Kiwengwa to Jambiani – the drive should take you just over an hour (if you travel directly) and a taxi will cost you between $35 and $40. Jambiani is a quaint little village, slightly quieter and less touristy than some of the northeastern parts of Zanzibar. It's known as a fishing and seaweed farming village and wandering around the streets and up the seven-kilometer-long beach is a beautiful and fascinating experience.
Spend the morning exploring the village, enjoying the beach, and frolicking in the water before getting ready to head out for a little afternoon adventure. Make sure you're wearing comfortable clothes head on out to Jozani Forest – either drive or hop in a taxi. The forest is located inside Jozani Chwaka National Park – Zanzibar's only national park.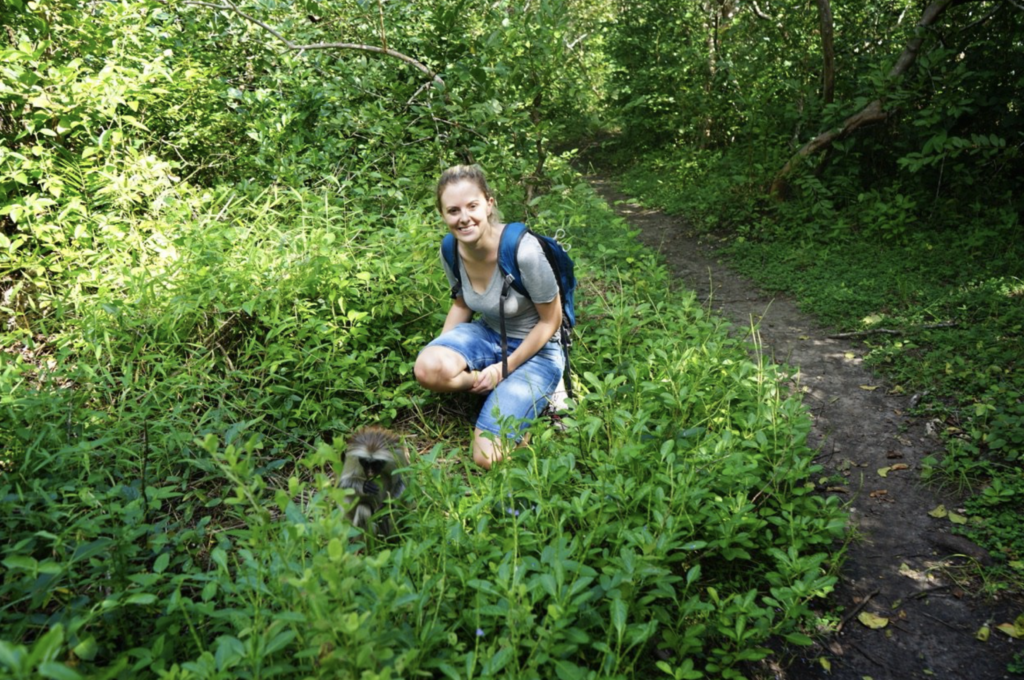 For the full experience, I would absolutely recommend doing a guided forest tour. That way, you'll be shown around the forest by a local guide, and they'll tell you all about the natural vegetation and the wild animals that call the forest home. One of the most unusual animals you'll see are Red Colobus Monkeys – they're only found in Zanzibar, so they're a pretty special sight!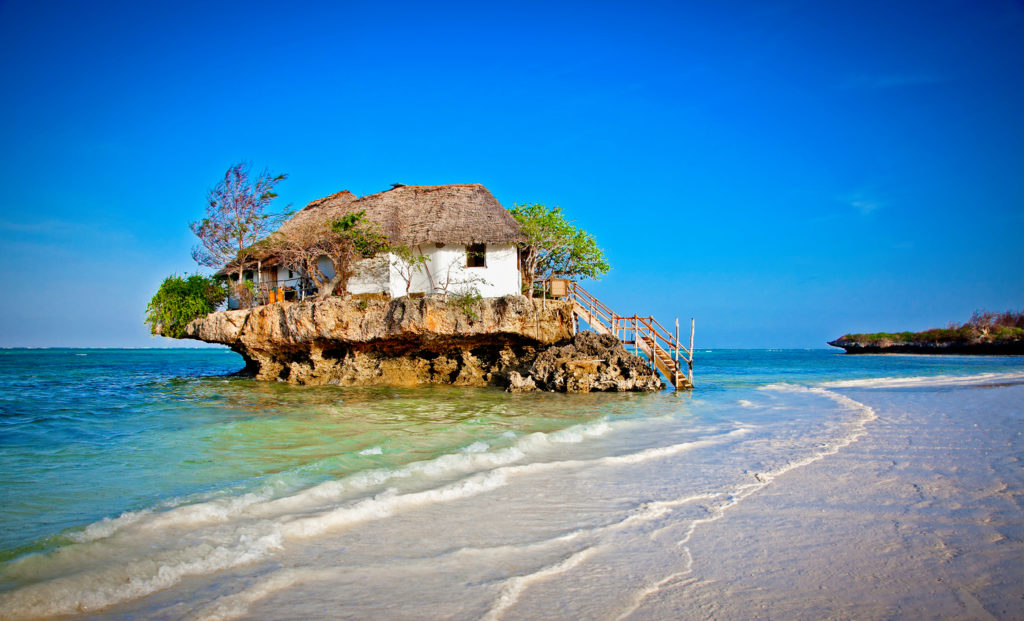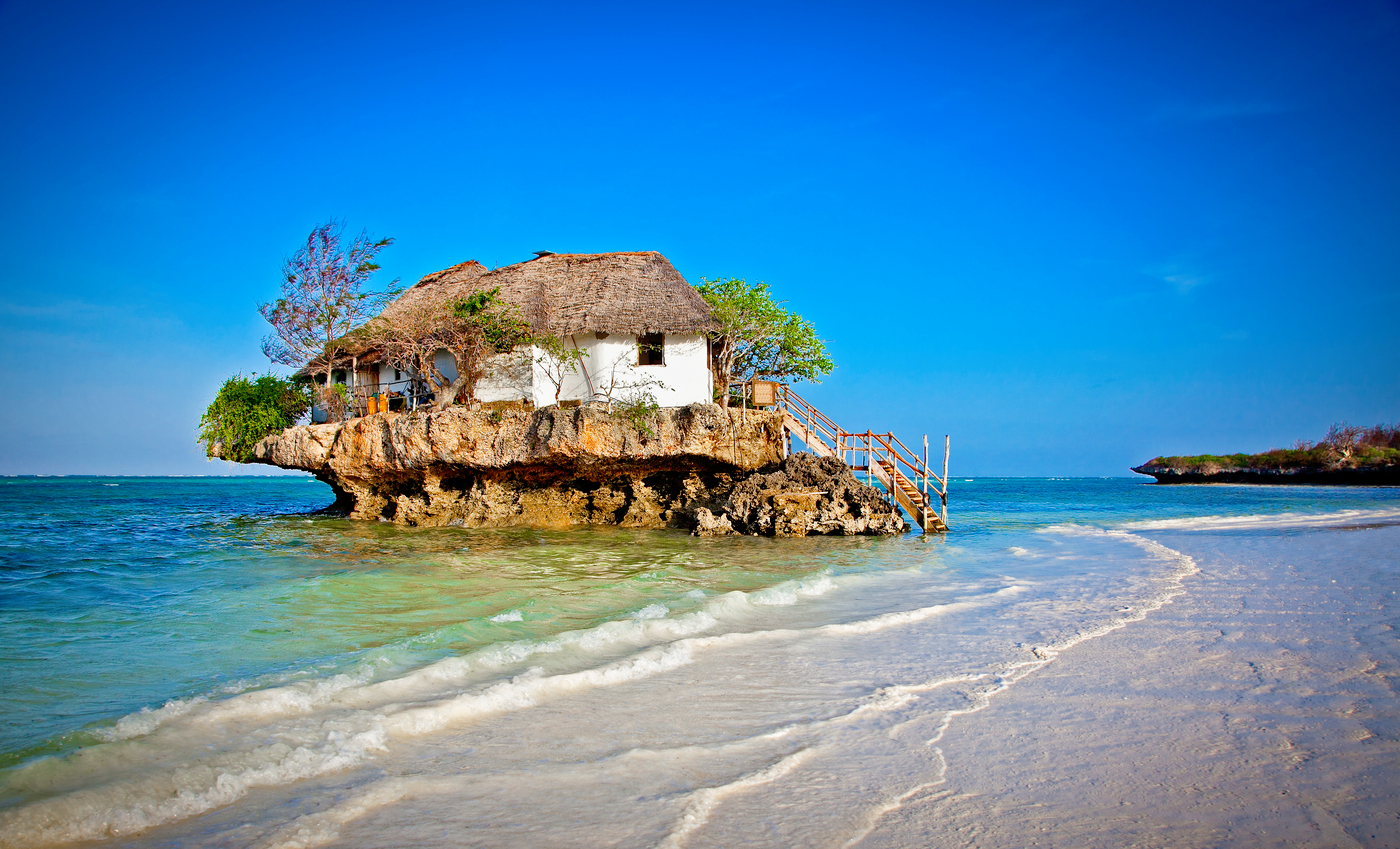 After your day in the forest, head back to Jambiani to enjoy an evening on the beach. If you're into seafood, I'd highly recommend going to Casa Del Mar – they serve Sea Cigal which is a local breed of lobster, and it's absolutely to die for! And if you're into Instagrammable settings, take a taxi up to the Rock for dinner: the instafamous restaurant that's located on a rock in the ocean!
Where to stay in Jambiani: Since you're only staying one night, why not treat yourself to a full-on resort experience? And there's no better place to do it than at Zen Boutique Resort.
The resort offers visitors everything you could possibly dream of – from a pool with crystal clear water to a top-notch restaurant and vibey bar. Ideally, it's only about 30 kilometers from Jozani Forest and there's even a shared lounge, which I've always found is a really fun way to meet other travelers!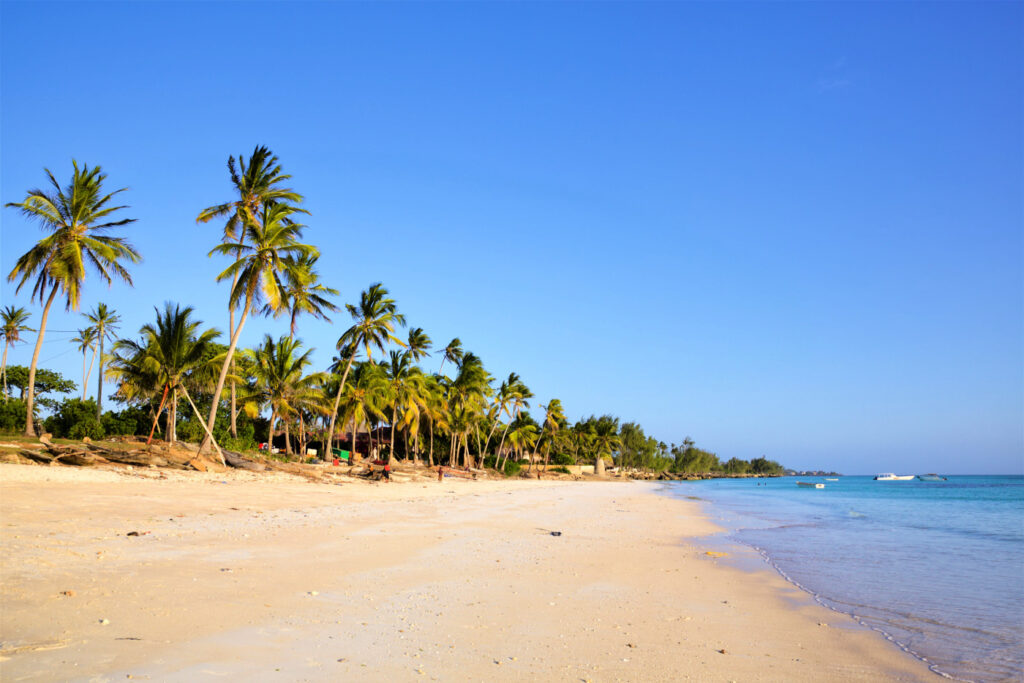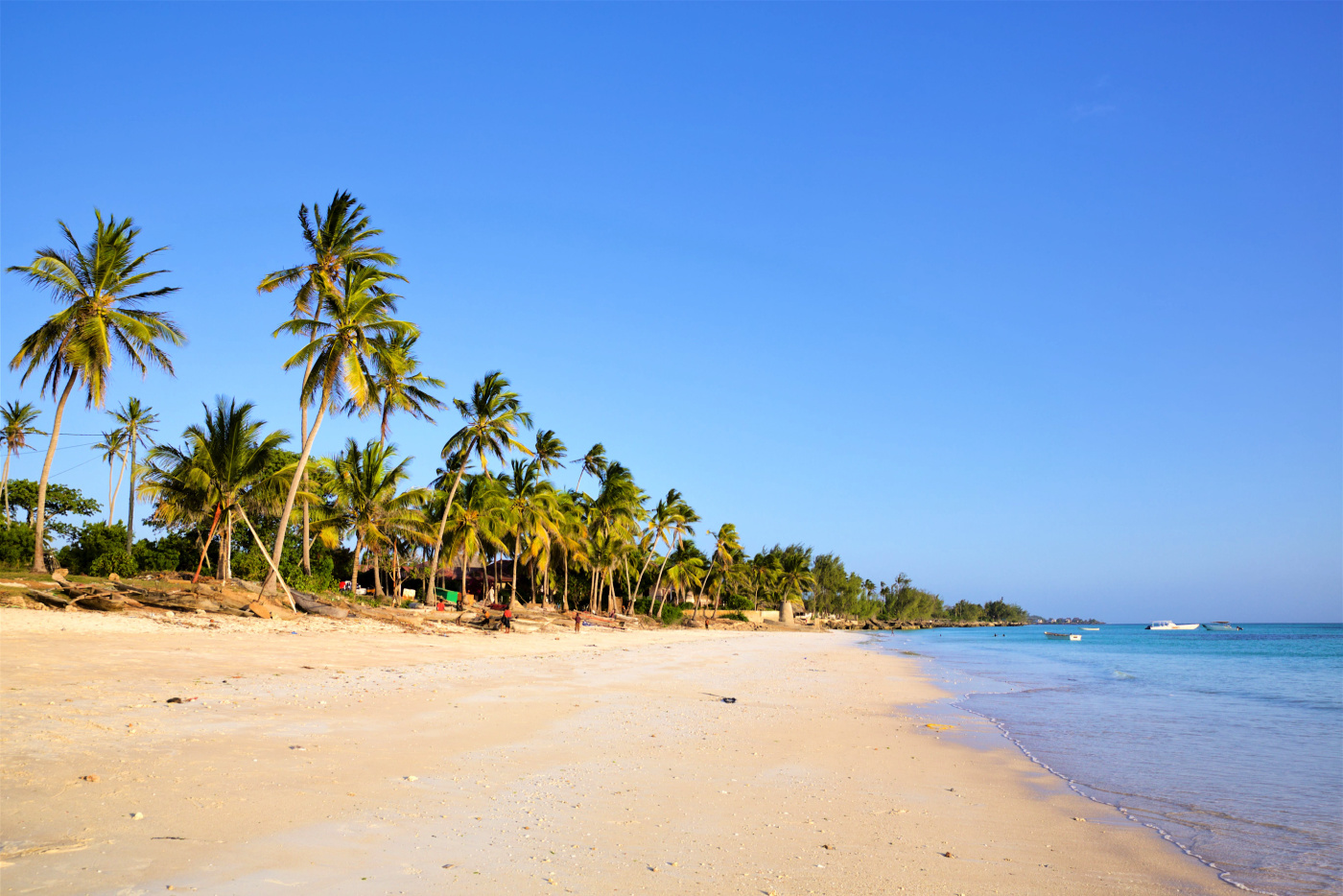 Day 9: Enjoy the Beach at Kizimkazi
The time has come for you to head to your final destination of your trip to Zanzibar – Kizimkazi. It'll only take you about half an hour to get there (once again, either by driving yourself or by taxi) so have a slow morning in Jambiani before you head down south.
Kizimkazi is the ideal place to relax and just enjoy the tropical paradise that is Zanzibar during your second last day on the island. My favorite beach to visit when I was there was Aya Beach – it may not boast the white sandy beaches you see on postcards, but I actually think that in many ways, it's better! It's a beautiful piece of shoreline and you can walk along the beach no matter the tides.
Spend the day enjoying the outdoors and hanging out on the beach. If you're feeling adventurous, why not go snorkeling? The water is warm and it's crystal clear!
For dinner, head down to Mnana Lodge. Here, you'll find an awesome spot that serves Italian-Zanzibari fusion food – it's exactly what you never realized you've been missing in your life! Honestly, the food is incredible and it's super well-priced, you simply can't go wrong with Mnana Lodge.
Where to stay in Kizimkazi: Last but certainly not least is Kamelon Blue in Kizimkazi – my favorite place that I've stayed at on the island! Kamelon Blue just has such a cool atmosphere. It's relaxed but professional, and you'll have access to a gorgeous pool and cool bar on the property (make sure to try out a few of their signature cocktails, they're amazing).
The setting is absolutely gorgeous, with the private rooms situated in and amongst greenery all around the property, so walking back to your room tonight makes you feel like you're in the middle of the forest!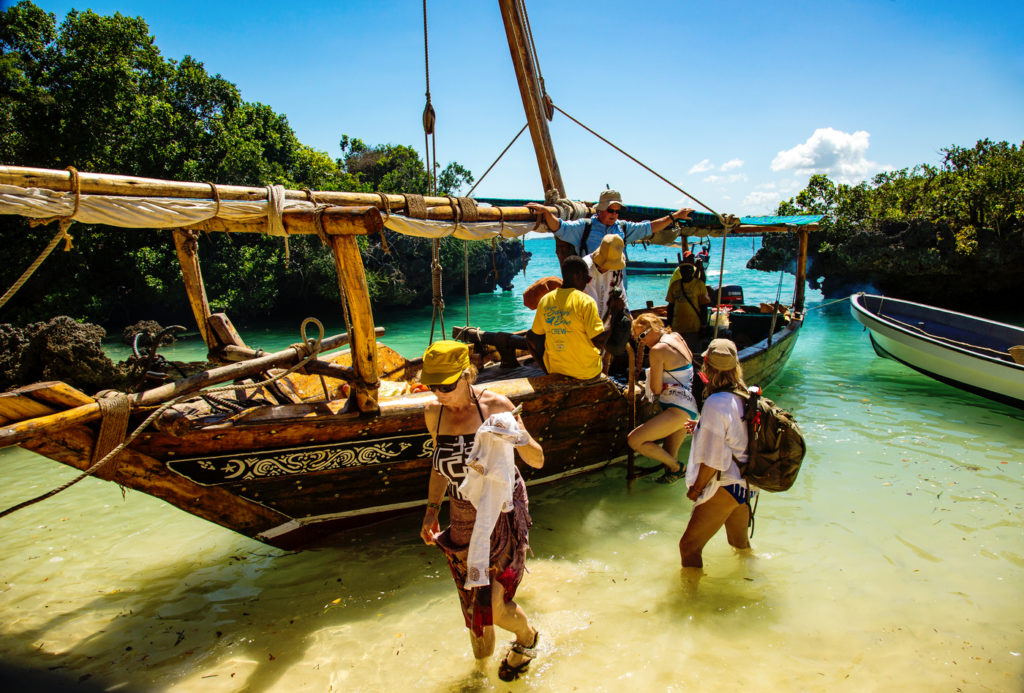 Day 10: Enjoy a Blue Safari
It's your last day in Zanzibar, but don't let that get you down! Spend your final morning going on what the locals call a blue safari – a day trip on a boat to marvel at some of the island's most incredible scenery and wildlife! Best of all, you'll even get to hop in the water and come face-to-face with some of them.
Now, before you head out, it's essential that you're properly prepared – it gets pretty darn hot out there, so make sure you pack a hat, sun cream, and clothing that won't make you too hot. Definitely wear a swimsuit and if you have a second skin, take it along! The last thing you want is to get a gnarly sunburn just before you have to travel home.
When you're deciding which tour operator to pick, my advice is to look carefully at what the tours include and make a decision based on how long you want to be out on the water and which activities most suit your interests. Some of the activities they include are visiting Menai Bay which is Zanzibar's largest marine protected area, going snorkeling in special locations, viewing dolphins, and even swimming with dolphins. Some will offer all, especially if it's a private tour, while others tend to focus on either sightseeing at Menai Bay and learning about the conservation side of things or swimming with the dolphins.
Honestly, all these options are epic. But since you have limited time, I'd say you should prioritize swimming with the dolphins. I mean, how often do you get that kind of opportunity?
After a special day out on the water, surrounded by phenomenal scenery and beautiful animals, you ought to feel pretty fulfilled! And while you may be sad to leave, the one upside is that your trip back out to Stone Town, from where you'll depart (either by plane or ferry) will only take you about an hour by taxi.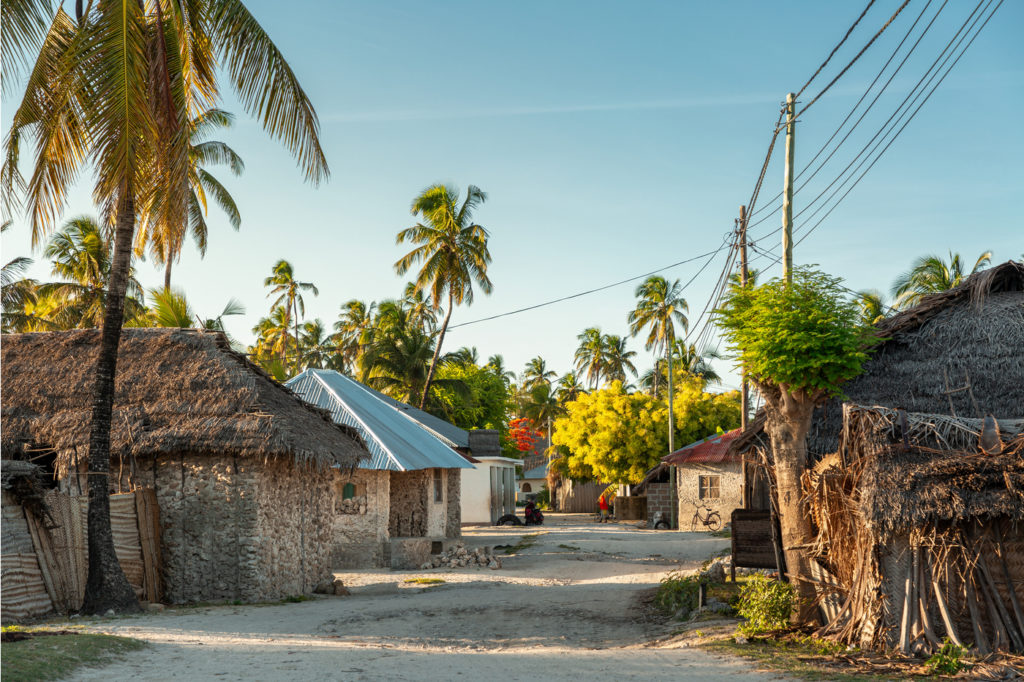 Final Thoughts on How to Spend 10 Days in Zanzibar
Well, there you have it! I've done a fair bit of traveling in different parts of the world, but there's just something special about Zanzibar. It's the locals, the food, the incredible scenery, and the fact that the archipelago has such a rich and deep history just waiting to be explored. The true essence of Zanzibar is tangible wherever you go and whatever you do, and in my opinion, it's something that everybody should experience.
So, now that you've heard my take on the best way to see Zanzibar in ten days, all there's left to do is start booking and pack your bags!