I finally made it to Zanzibar.
After years of dreaming, I spotted some cheap flights to Tanzania, snapped them up within minutes, and began to plan my getaway to the Spice Island.
The first thing to surprise me was that Zanzibar was cheap. Stone Town, especially, was easy to check out on a budget. Typically, when you head to a touristy-honeymoony-UNESCOy paradise like Zanzibar, you'll find yourself getting ripped off over anything and everything, but I found the island to be pretty affordable, from my $11-a-night hostel to my $2 street food snacks each evening.
Here's much you can expect to spend in Zanzibar as a backpacker.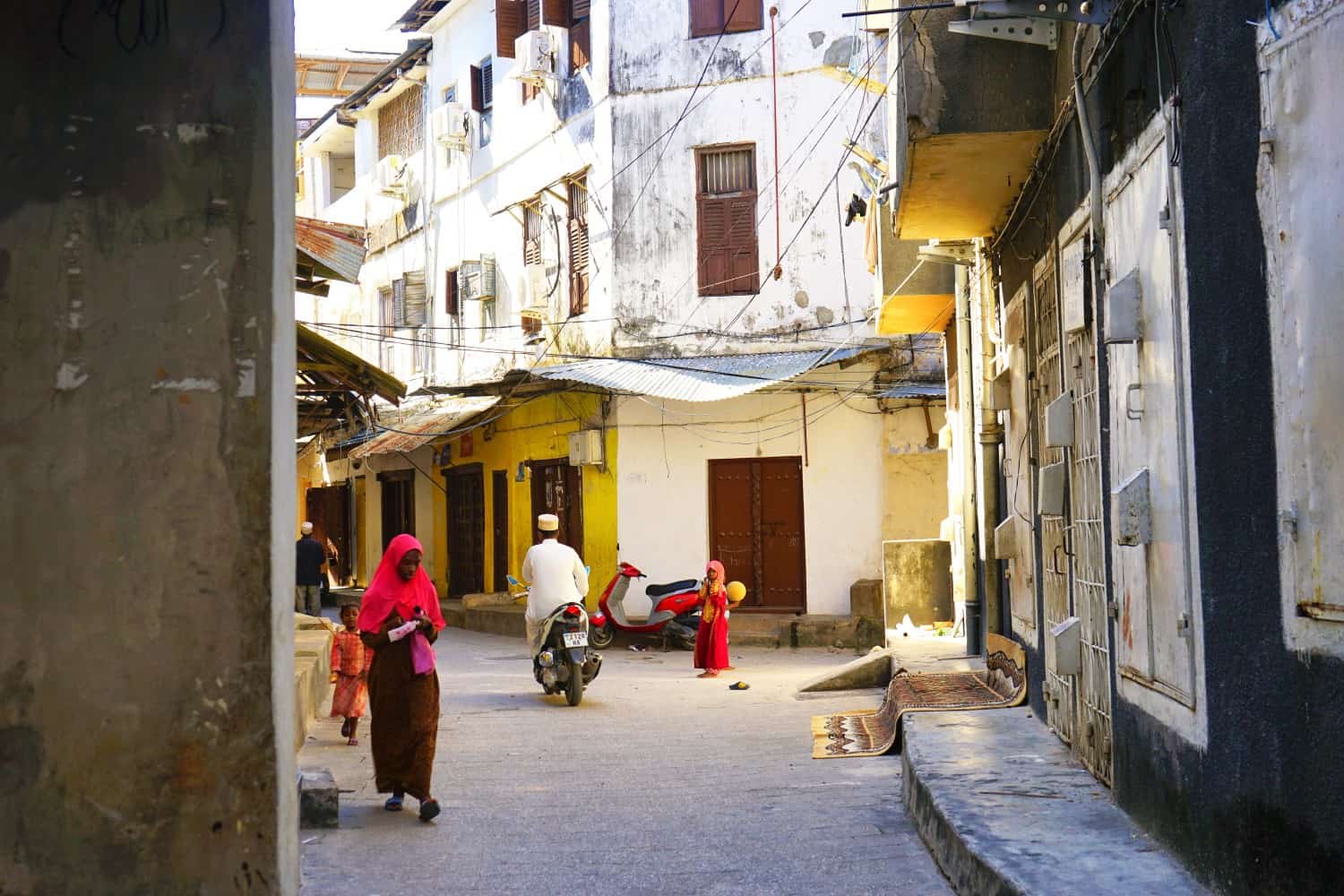 Wait, You Spent a Week in Stone Town?
Hell yeah, I did!
From my research, it seemed like it would be the best way for me to explore the island while saving money: wandering around Stone Town interested me more than lying on a beach, most of the tours I wanted to take left from Stone Town, and the cheapest accommodation on the island was in Stone Town. I figured I'd use Stone Town as a base and take day trips to different parts of the island in order to see as much as possible, and the rest of my time would be spent exploring this historic UNESCO World Heritage city.
Not many people choose to see Zanzibar this way. Many spend a day in Stone Town and split the rest of their time on the beaches — usually Nungwi and Kendwa.
Should I have done the same? No-but also-maybe? Because as much as I adored Stone Town, I had just about run out of things to do by the end of my time there.
But at the same time, it's much trickier to stick to a tight budget if you're hanging out on the beaches — everything is more expensive there, from the accommodation to the food to the taxis to the tours. And I did love wandering around Stone Town.
If I could do my trip again, I probably would have sucked up the extra expense and spent half of my time in Stone Town and half of my time on a budget guesthouse in Nungwi.
If you're on a super-tight budget, base yourself in Stone Town to save money. If you have some extra cash, add a stint by the beach to your trip to mix things up.
Accommodation
It's not often I choose to stay in a hostel these days, let alone a dorm room, but after I spotted Lost & Found Hostel online, I was enamoured. THEY HAVE DORM ROOMS WITH DOUBLE BEDS! Double beds for solo travellers, I should add.
On top of that, you had curtains around your bed to give you tons of privacy, power sockets for every person, and your own light, too. I was super-impressed with this modern hostel, and I'd rank it as one of the best I've ever stayed in. Great staff, fun atmosphere, central location in Stone Town, and the rooms were silent at night. I can't believe I slept in a dorm room for a full week and didn't get woken up once! Even better: it was pretty damn cheap.
My total cost for my accommodation came to: $11 a night.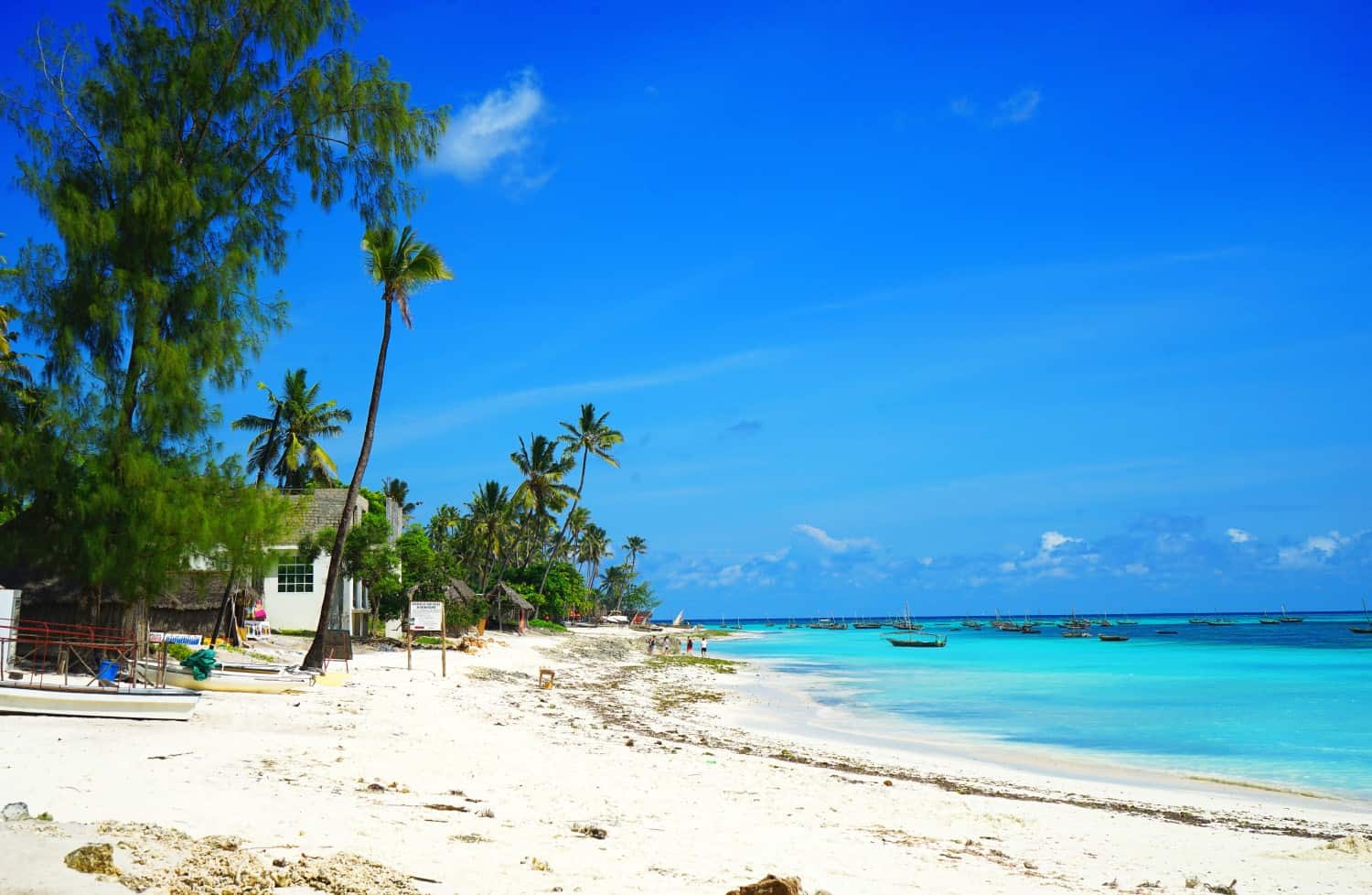 Transportation
From the airport, I booked a transfer to my hostel with Lost & Found for $10, and walked the 10 kilometres to the airport when I needed to leave. I realise that sounds absurd, but I'm going to be hiking across the width of the U.K. in a couple of weeks, so I needed to get in some practice.
I don't usually include flights in my total budget breakdown, because they vary so much from trip to trip, but have included them below to help you with your planning.
To get to Tanzania, I snagged return flights from London with Rwandair for $491. As always my recommendation is to keep an eye on Secret Flying for flight deals to Africa. In the past couple of weeks, for example, there have been deals for $678 return from Chicago and €397 return from Milan, so getting to Tanzania doesn't have to break the bank. If there's nothing listed on Secret Flying, head to Skyscanner next — it's what I use to book my flights.
If your flight takes you into Dar es Salaam rather than to Zanzibar, you can opt to take a ferry or flight to the island. I opted for a flight with FlightLink, who were the cheapest providers I could find. At just $40 each way, it was only $5 more than the ferry, but over 90 minutes faster, so is definitely worth going for. Other flight companies, like Coastal Air, are popular because they're said to be more reliable, but you can pay up to $100 each way with them.
When it comes to getting around the island, keep in mind that Zanzibar is reasonably large, so taxis are going to be pretty expensive. To get from Stone Town to Nungwi, in the north, for example, you can expect to pay around $50 for the 40 mile journey.
Fortunately, the Zanzibus exists, running shuttles to the main tourist attractions on the island. You'll be looking at around $6 between Stone Town and Nungwi/Kendawa, $5 for a trip from Stone Town to Paje, and $8 for a ride between Nungwi/Kendawa and Paje/Jambiani. This is easily the simplest and cheapest way to get around Zanzibar.
My total cost for transportation came to $10 for my on the ground costs in Zanzibar; $90 if you include my return flights to Zanzibar from Dar es Salaam; and $581 if you include my return flights from London.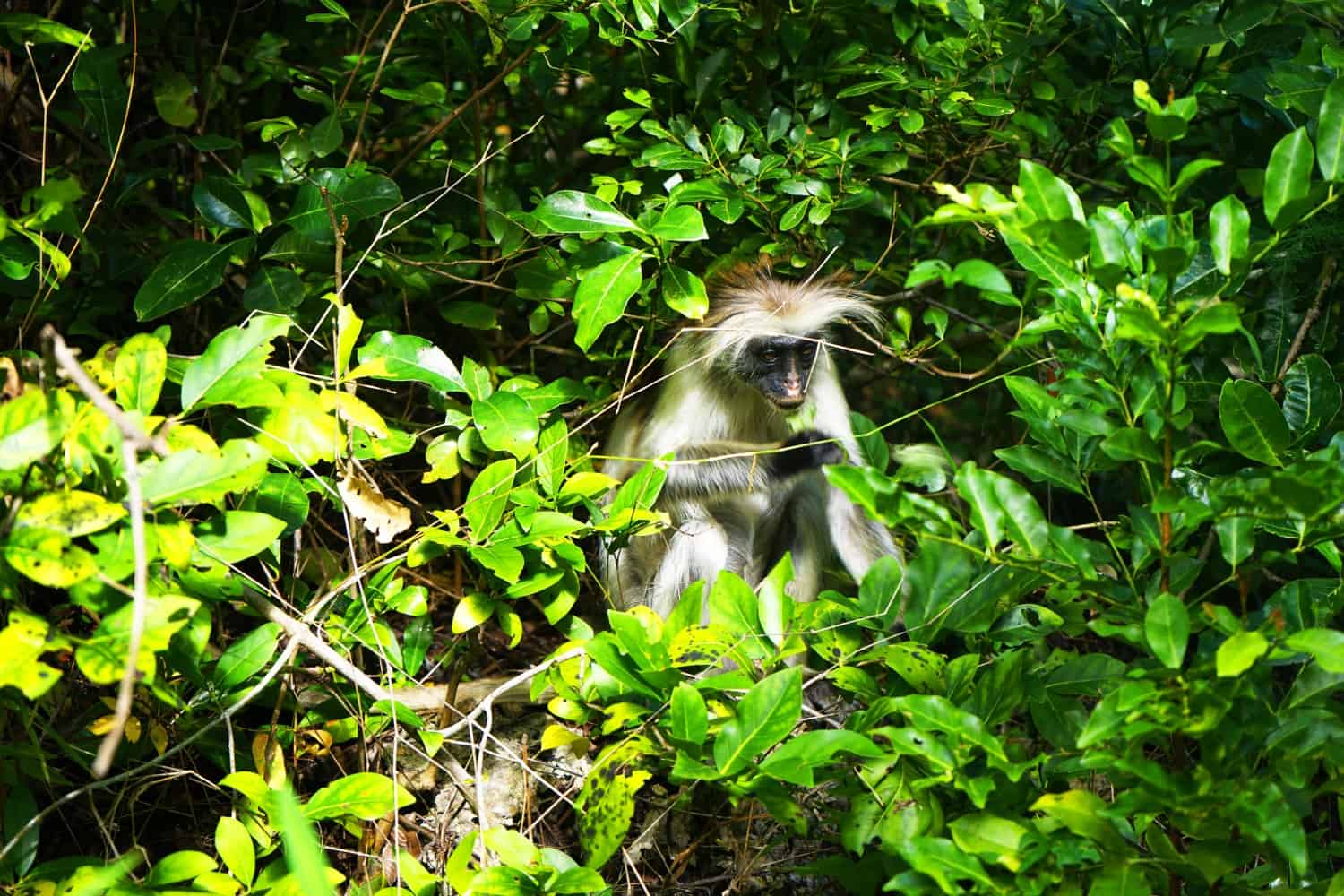 Activities
After spending so little money on accommodation, transportation, and food, I splurged when it came to activities in Zanzibar. You'll be able to grab a discount if you're travelling as part of a group, rather than solo like me, and you'll save more money if you rock up to a tour company in person and bargain them down rather than booking online. Although this'll be pretty hard to do if it's just you taking the trip, so try to get a group of people together to split the cost.
My biggest highlight was the spice tour I booked through GetYourGuide. At $57, it was more expensive than I could have bargained companies down to in Stone Town, but it was the amazing reviews of this particular company — and the mentions of how ethical they are — that hooked me in. On the tour, you get to check out a local village, take a cooking class in a local's home, then tour the spice plantation and sample as many of the spices and fruits you can handle. Most tours just take you to the plantation for around $25 for a solo traveler. You can read about my experience on the tour in my spice tour review.
I knew I couldn't go to Zanzibar and miss out on the spectacular beaches of north, so I signed up for an action-packed day with Eco & Culture Tours, who designed an itinerary for a private tour for me. Eco + Culture tours have a huge focus on contributing ethically to the communities and environment of Zanzibar, so I was thrilled to discover they had availability. For $135, I spent 12 hours with my driver, wandering through the slave caves on the island (intense), skipping along popular Nuangwi Beach (gorgeous), and spotting the mega-rare Zanzibar red colobus monkeys (incredible) in Jozani Forest. It sounds pretty pricey, but when you take into account the fact that just a taxi from Stone Town to Nungwi is $50, from Nungwi to Jozani Forest is $50, and from Jozani to Stone Town is $20, it worked out to be a great deal.
The total cost of my activities in Zanzibar was: $176.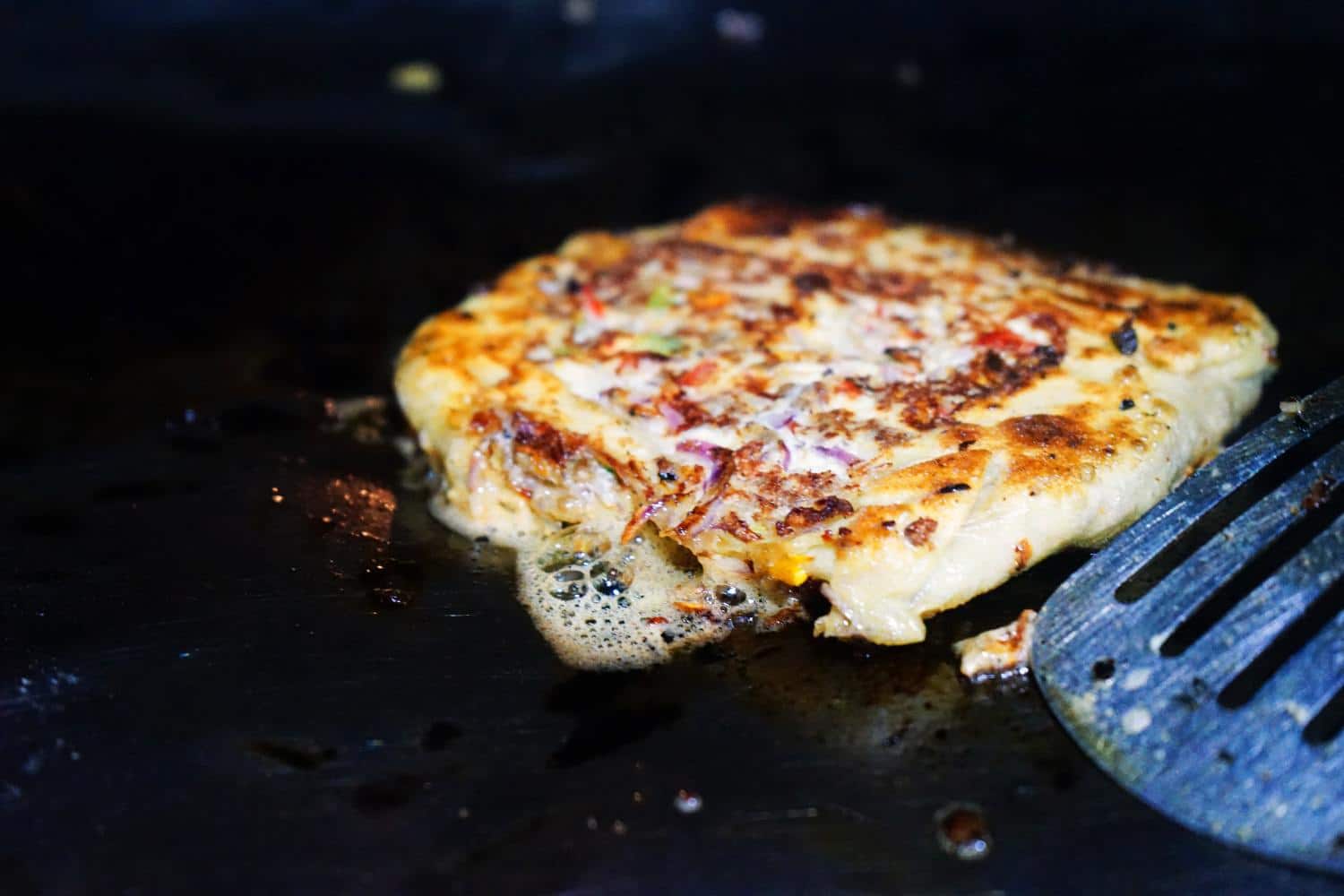 The Cost of Food in Zanzibar
The food in Zanzibar was incredible and I couldn't get enough! I visited during Ramadan, and while that meant that most restaurants with tables out on the street and on terraces were closed, I didn't struggle to find budget eats. In addition, several of my meals were covered on my tours, which helped keep my costs down.
One of my favourite hangouts in Stone Town was the Foradhani Gardens night market, where you could grab dinner for a couple of dollars. My favourite dish was the Zanzibar "pizza", which is pictured above: it's like a cross between a crepe and chapati and it's stuffed full of your choice of meat, vegetables, and an egg, with chilli sauce smothered on top. I may have eaten it practically every night that I was in Zanzibar, washed down with a refreshing sugarcane juice, of course.
Drinking-wise, it was Ramadan while I visited, which meant that alcohol was off the cards in Stone Town. I used my Grayl water purifier bottle that kills 99.999% of all viruses, bacteria, and cysts in tap water, making it totally safe to drink. I drank the tap water everywhere in Zanzibar, didn't get sick, saved money on water bottles, and didn't pollute the country with my plastic waste. I highly recommend grabbing one of these for your trip, as it helps you stay hydrated and travel responsibly in countries with unsafe drinking water.
My total cost of food in Zanzibar was: $45.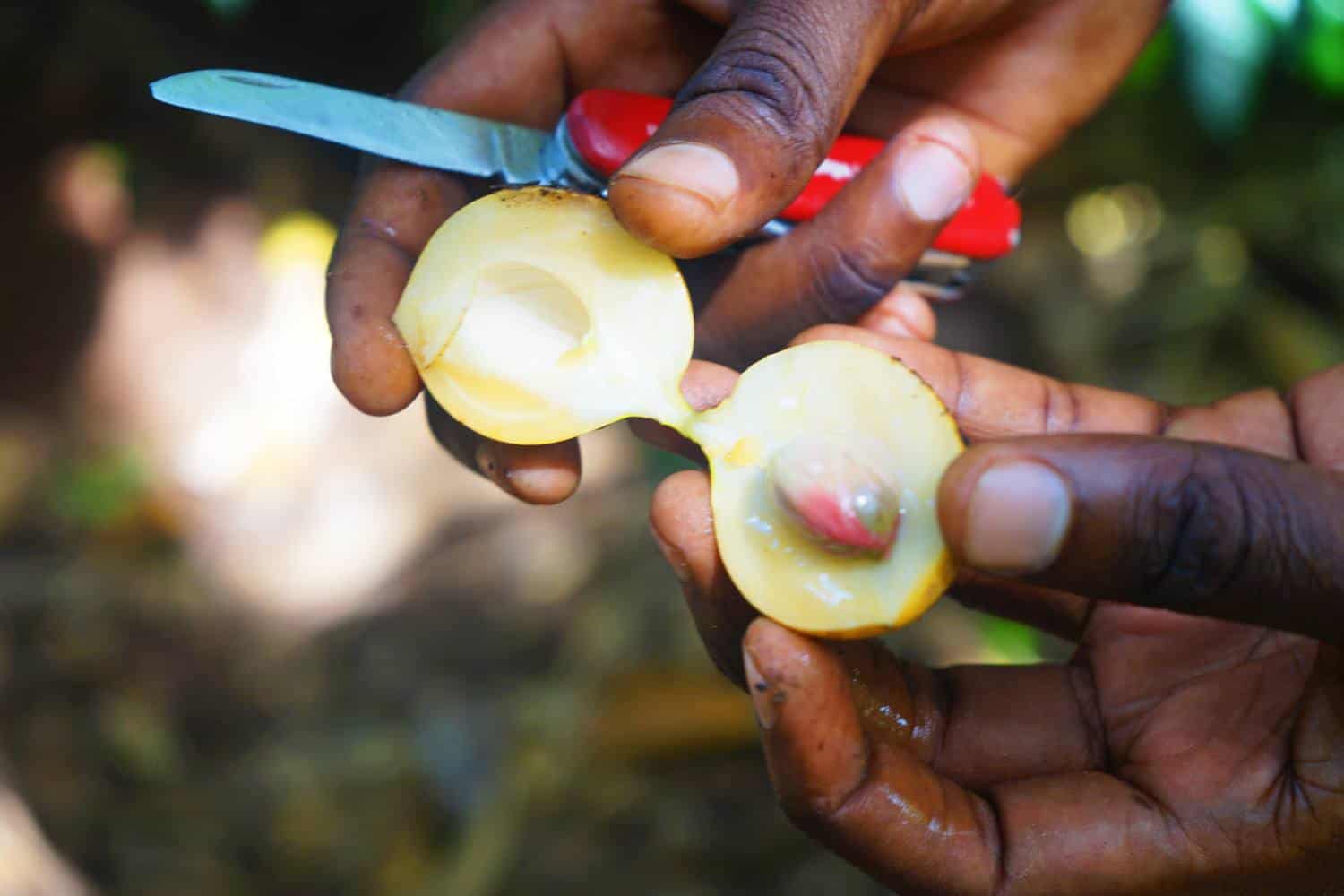 The Cost of Miscellaneous Stuff in Zanzibar
Tanzanian SIM card: I don't know about you, but one of my least favourite aspects of arriving in a new country is having to figure out how to get connected. Specifically: buying a local SIM card so that I have data to use while I'm in the country.
There's locating a store that will sell you one, language barriers to deal with, various forms of ID you might need to bring, scams to navigate, and… well, it's a headache. In Zanzibar, I actually got scammed when I tried to buy a local SIM card! I ended up being charged five times the actual price by the store owner and didn't realise until after I'd left.
This year, I started using Airalo, which sells local e-SIM cards for travellers. What that means is that you can buy your SIM card online before you arrive in Tanzania, and then as soon as you land in the country, you can switch on your data and start using it. It's worked flawlessly for me and I'll never go back to physical SIM cards. You'll pay $5.50 for 1 GB of data or $20 for 10 GB in Tanzania, and can top-up with your phone using the Airalo app.
Travel insurance: You know I'll always yell at you if you're dumb enough to skip out on travel insurance, so don't make me yell at you, okay? While most visits to the island are trouble-free, anything could happen in Zanzibar, from your ferry sinking to getting robbed to having acid thrown in your face. Rare, but not something you'd want to deal with without insurance. I use SafetyWing, which costs just $1.50 a day for coverage.
Bradt Zanzibar Guidebook: $18. If you're planning a trip to Zanzibar, you need this guidebook over any other. The lengthy guide covers the history of the island, how to travel ethically, where to eat, how to save money, and how to get away from the tourists. An incredibly comprehensive guide, especially if you're going to spend a significant amount of time there.
---
My Total Expenses for One Week in Zanzibar
Accommodation: $77
Transportation: $10
Food: $45
Activities/Entrance Fees: $176
Miscellaneous: $52.72
Total amount spent over one week: $360.72.
Average daily amount spent: $51.53 per day.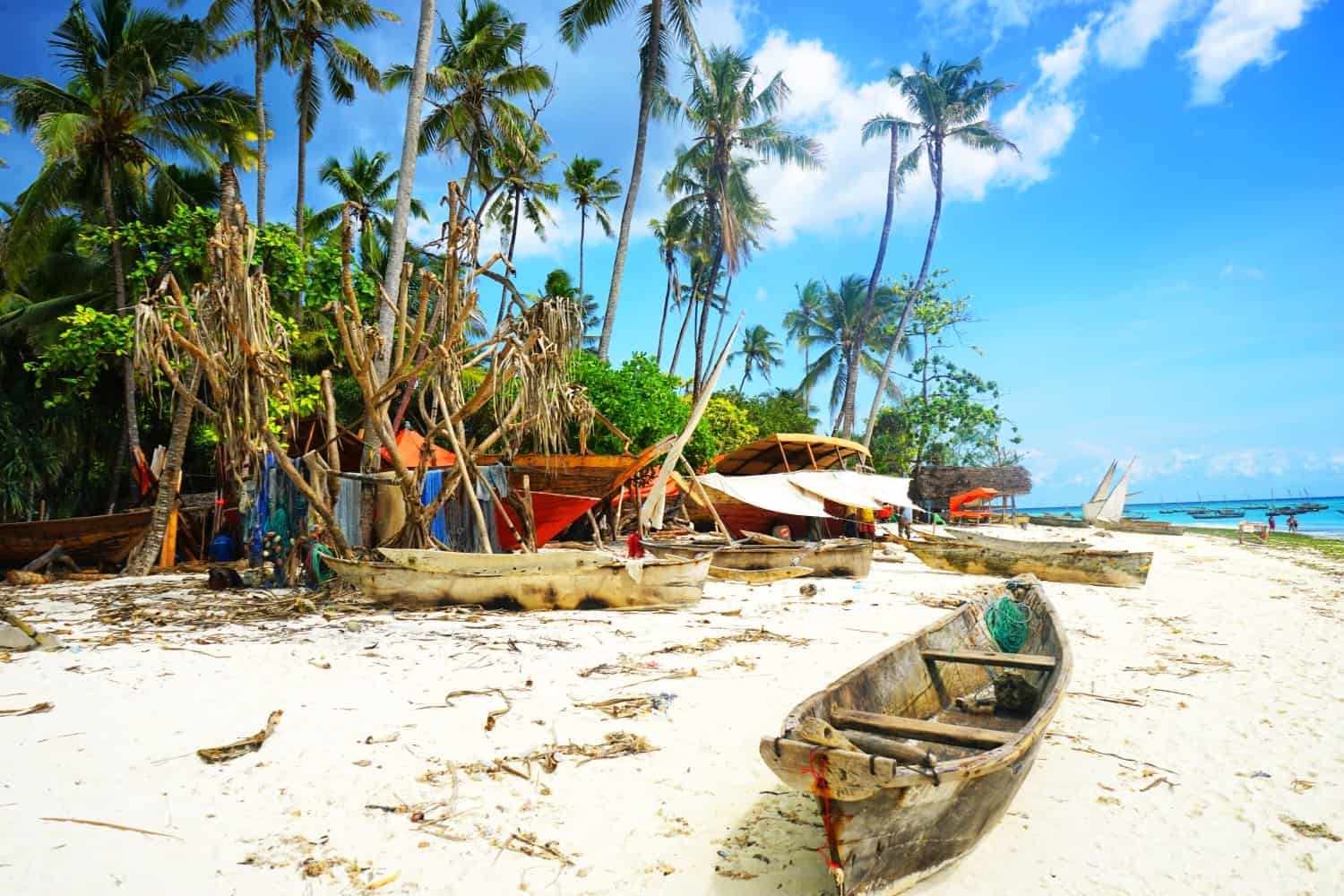 Zanzibar: Super Easy to Visit on a Budget!
Zanzibar has a reputation for being super-expensive, but I didn't find this to be the case once I was there. If you want to be a super-budget-backpacker, you can skip out on the activities and average $25 a day once you're there; if you want to explore as much of the island as possible, you can do it while still keeping your costs low. And especially if you're travelling with other people, as you can split the costs of the tours between you.
Related Articles on Tanzania

🇹🇿 The Cost of Travel in Tanzania (2023): A Detailed Budget Breakdown
🏖 22 Incredible Things to Do in Zanzibar, Tanzania
🌶 Why You Must Take a Spice Tour in Zanzibar
✈️ A Ridiculous Introduction to Travel in Tanzania
Have you been to Zanzibar? If not, is it one of your dream destinations?