One of my favourite things about travelling is being able to watch the sunset from different places around the world every few nights. I've been fortunate to have witnessed some incredible ones over the past year.
There were the sunsets in Zadar that Alfred Hitchcock claimed to be the most beautiful in the world, the amazing sunset over Ljubljana where I took possibly my best ever photo, the sunset in Phu Lang Ka that was one of the most breathtaking I've ever experienced and some of my favourite sunsets were on Koh Chang.
Luang Prabang was my first stop on my whirlwind tour of Laos and I knew I wanted to catch a few sunsets while I was there — especially after my horrible slow boat experience the day before. Fortunately, there was the perfect place for it: Phu Si Hill in the centre of town. (Side note: Phu Si is pronounced "pussy" and provided my friends and I with endless amusement as we passed tout after tout, each one chanting "pussy" at us!)
The hill is easy to find and located opposite the Royal Palace Museum. It's only 100 metres to the top but it still took me around thirty minutes of panting, sweating and dry-heaving to get there. You'd think all this climbing and adventuring would have increased my fitness levels but apparently not…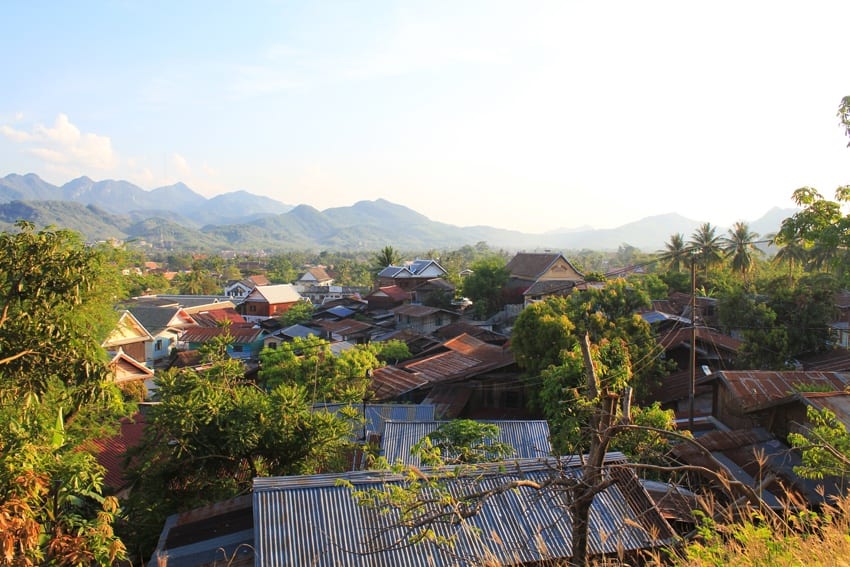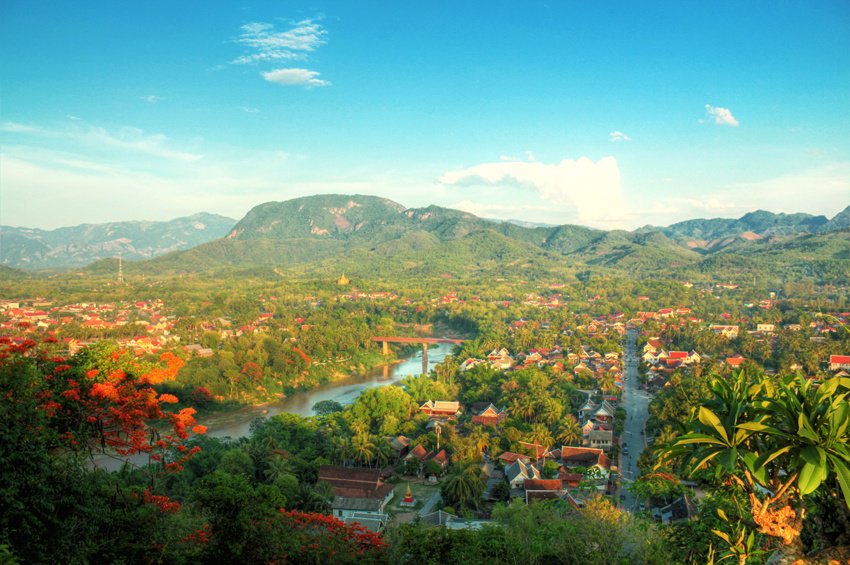 The walk to the top offers views of the mountains surrounding Luang Prabang, the point where the Mekong and Nam Khan rivers meet and there are even several temples you can explore along the way – be sure to head up there a few hours before sunset so you'll have time to explore everything.
Halfway up the hill you can find the temple Wat Tham Phou Si and at the top of the hill is Wat Chom Si, another temple and the perfect place to watch the sunset. Don't expect to be alone though – while I was up there I had to jostle for space with around a hundred other people!
These are some of my favourite sunset photos.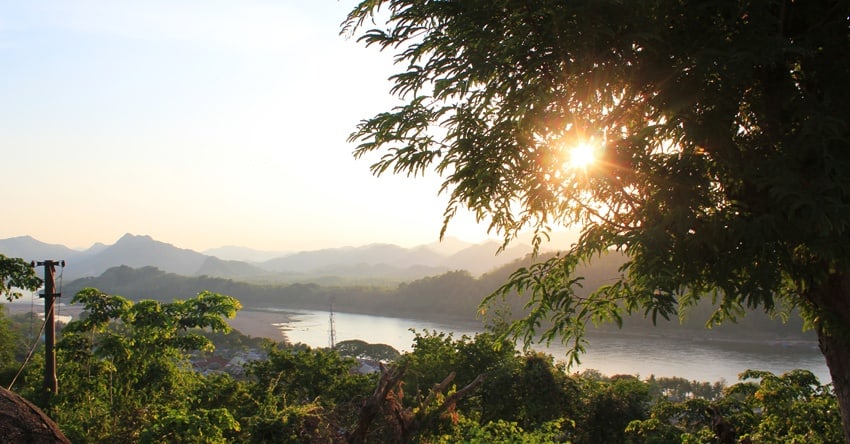 >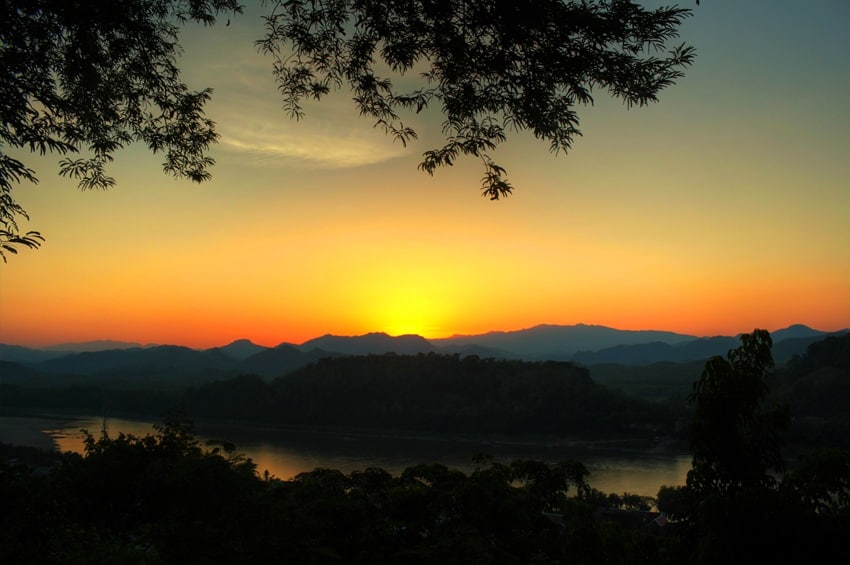 Although extremely crowded, it was definitely worth battling with the crowds to see the sunset. Be sure to head up there an hour before sunset to get a good place and remember to smother yourself with insect repellent as there are a lot of mosquitos up there!
For a more relaxing experience, visit Phu Si hill in the early morning where you'll quite likely to have the entire spot to yourself.