Wherever you go in Ljubljana, you can't help but notice Ljubljana Castle atop of Castle Hill looking down upon the town. This medieval castle, built in the 15th century has been used over the years as a military base, a prison, as well as a site for cult practices in the Roman times. It is now used as a museum and lookout point.
After spending a few days wandering around and photographing this beautiful city from the ground, I decided I wanted to see it from another perspective, and so decided to visit the castle.
I originally planned to visit early in the morning, but due to my complete laziness I ended up wasting the day and then deciding at the last minute to race up the hill to watch the sun set. This couldn't have worked out any better. The views were absolutely stunning and I am SO happy I waited until the evening to go.
The best way to get to the castle is by walking. There are three different paths up the hill, each taking about fifteen minutes to walk, and all of them being ridiculously steep.
The views from the top definitely make the walk worthwhile though, and whilst I had only planned to spend about ten minutes taking photos, I ended up spending over two hours there!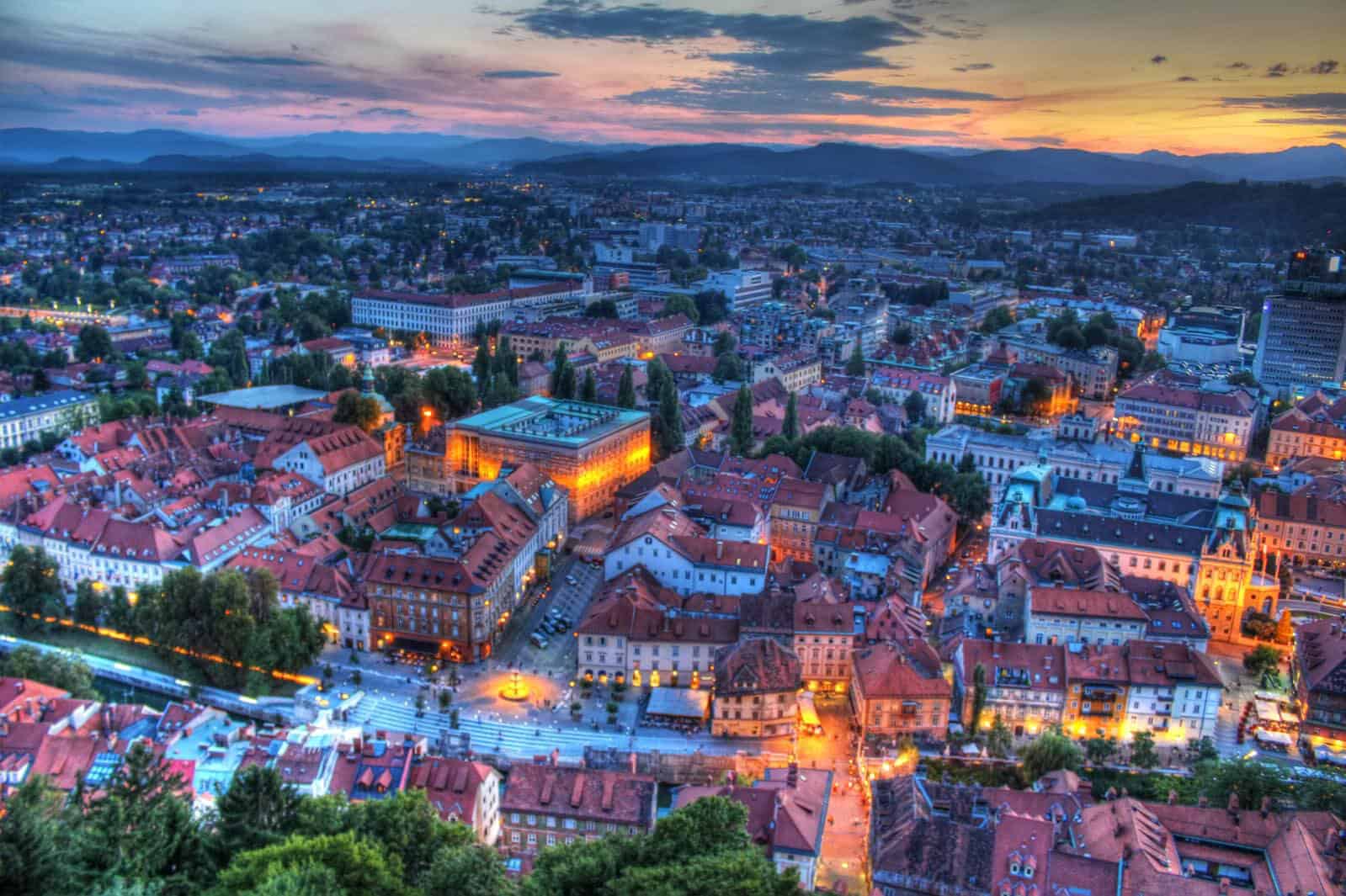 During the summer months, the castle holds "Films Under The Stars" evenings, where at 9pm they screen new Slovenian films on the projector for the locals to watch.
Ljubljana Castle is open all year round: 9am – 10pm May – September, and 10am – 9pm October – April. It is free to visit the castle and costs €4 to visit the virtual museum and lookout tower.