I considered passing straight through Bulgaria and not making a single stop.
Before arriving, the only thing I knew about the country was that it had appalling beaches full of resorts, with people covering every square metre of sand. That was definitely not somewhere I wanted to be.
As desperate as I was to get to Istanbul and finally stop moving, I knew I'd regret it if I didn't see any of Bulgaria. We managed to squeeze three nights into our schedule and spent them in Veliko Tarnovo and Plovdiv.
Looking back, this was a huge oversight on my part. Within minutes of arriving in the insanely picturesque village of Veliko Tarnovo, I knew I wanted to stay for months. It was just so beautiful!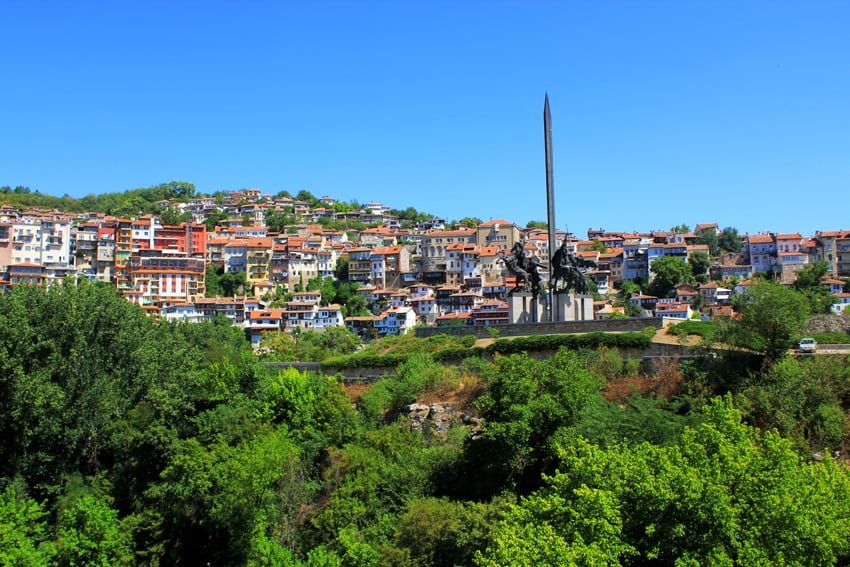 Struggling with our bags in the midday sun, Dave and I stumbled down the steep pathway to VT Poolside Hostel, one of the best hostels from our time in Eastern Europe. And yes, having a swimming pool definitely helped.
We couldn't possibly spend our entire time in Veliko Tarnovo lying by the pool so in an effort to actually see some of the city, we decided to take the free walking tour.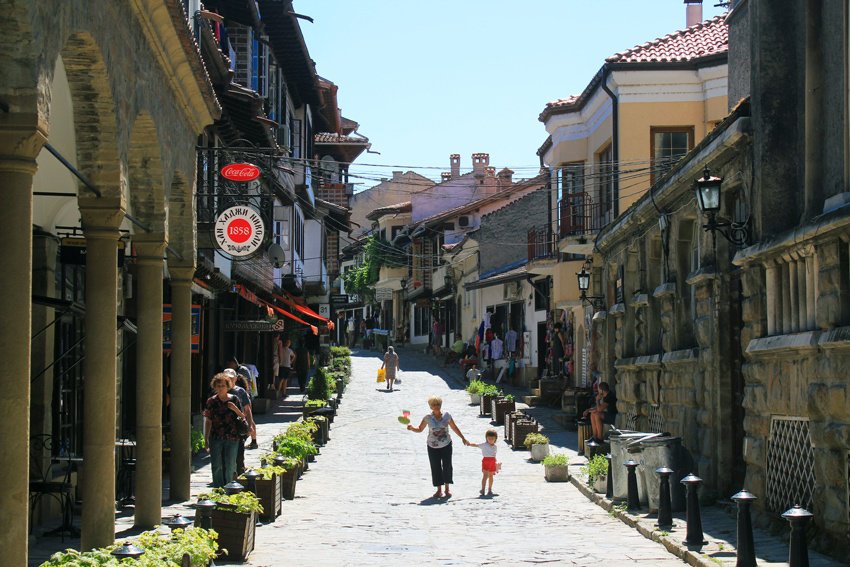 While the walking tour wasn't particularly impressive, the views during the walk certainly made up for it. From cottages nestled into the hillside to a ridiculously enormous fortress, Veliko Tarnovo has to be one of the prettiest places I've ever been!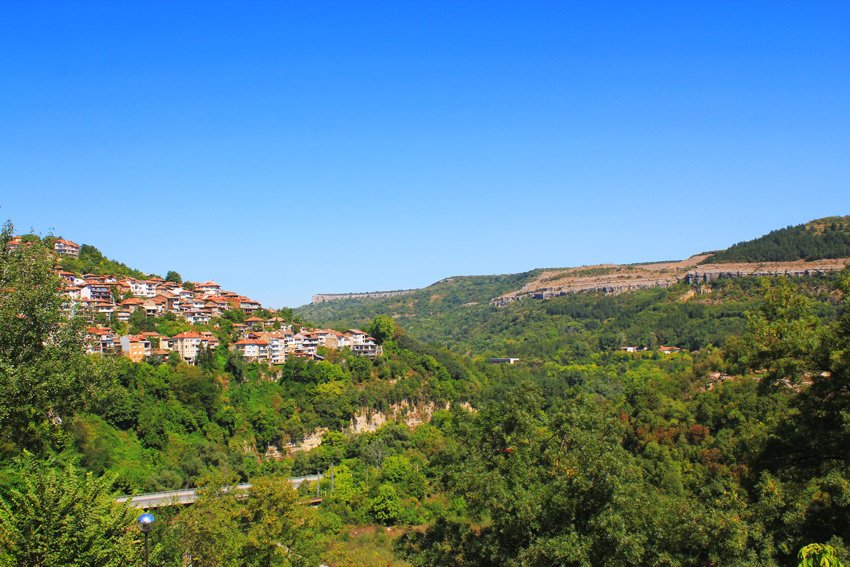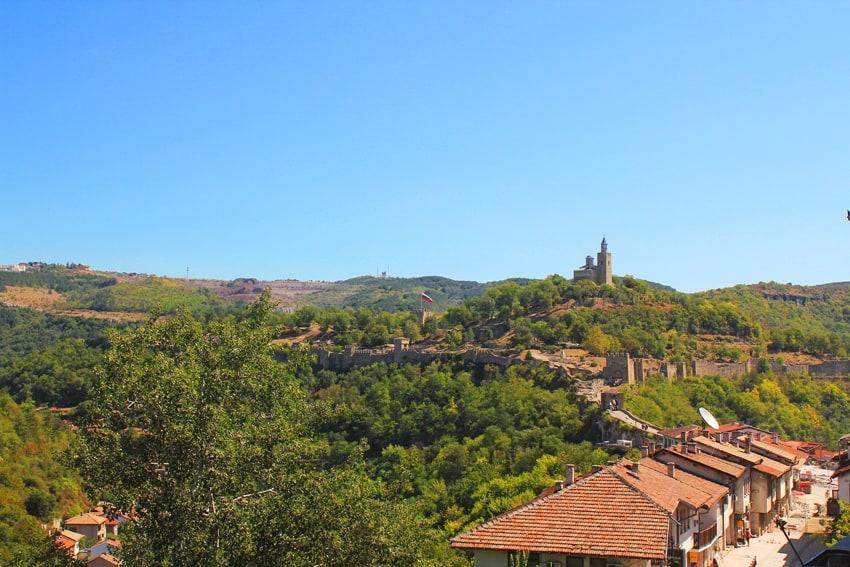 We finished up the tour at the Asens monument, which serves as a backdrop from what feels like everywhere in town. Commemorating the formation of the second Bulgarian Empire, it provided beautiful views over the town and the Yantra River.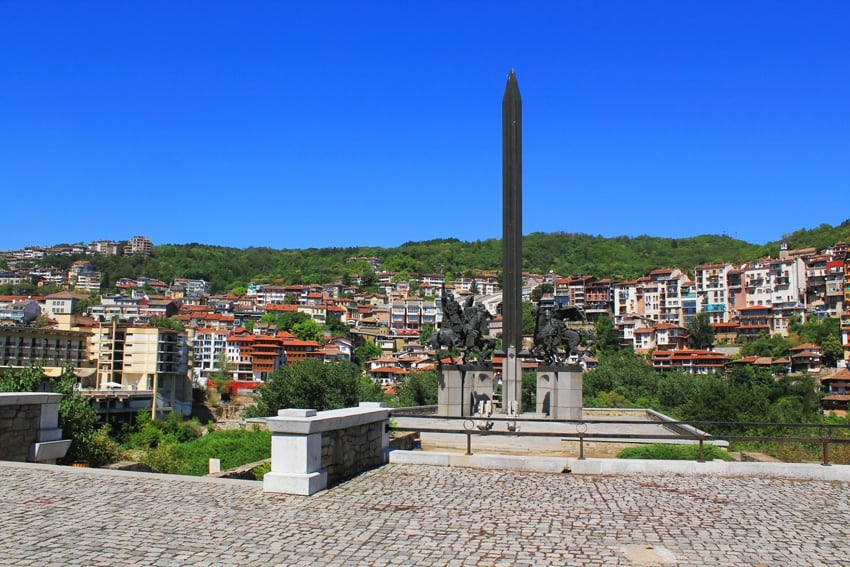 After finishing up the tour, there was just one thing left to do.
Eat cheese.
One of my best discoveries in Bulgaria was the amazing cheese, available in every form. It was cheese that was so good that I had it for every single meal while I was here — yes, even for breakfast! Cheese on toast, cheese on chips, cheese wrapped in bacon, cheese salad, I could not stop eating it!
And so, in just two days I had come to the conclusion that Veliko Tarnovo is a wonderfully chilled out place to spend a while wandering down cobbled alleyways, exploring medieval fortresses and eating cheese.
Sadly, two days was all we had in Veliko Tarnovo, and so it was with great reluctance that we packed our bags and jumped on a bus to Plovdiv.
We had even less time to spend in Plovdiv, with just a single day to cram in as much as possible. Fortunately for us, there wasn't all that much to see.
The Old Town was compact, pedestrianised and walkable, lined with colourful shop fronts and bustling cafes. After having spent the past 6 weeks visiting Old Towns just like this it was hard to feel excited. Sure, it was a beautiful place to be, but was there really anything that made Plovdiv different from all the other cities I'd visited in Eastern Europe.
I was feeling uninspired.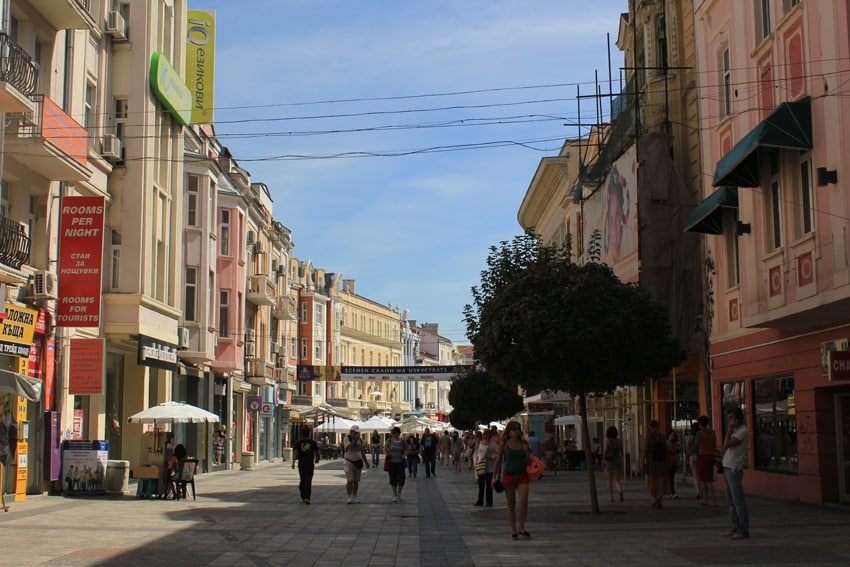 …And then we stumbled upon something amazing.
Plovdiv is the oldest, continually inhabited city in Europe so I shouldn't have been surprised when Dave and I came across a gorgeous Roman theatre in the centre of the Old Town.
I'm not usually one for spending hours wandering around ruins, but this theatre was incredible, I just couldn't tear myself away.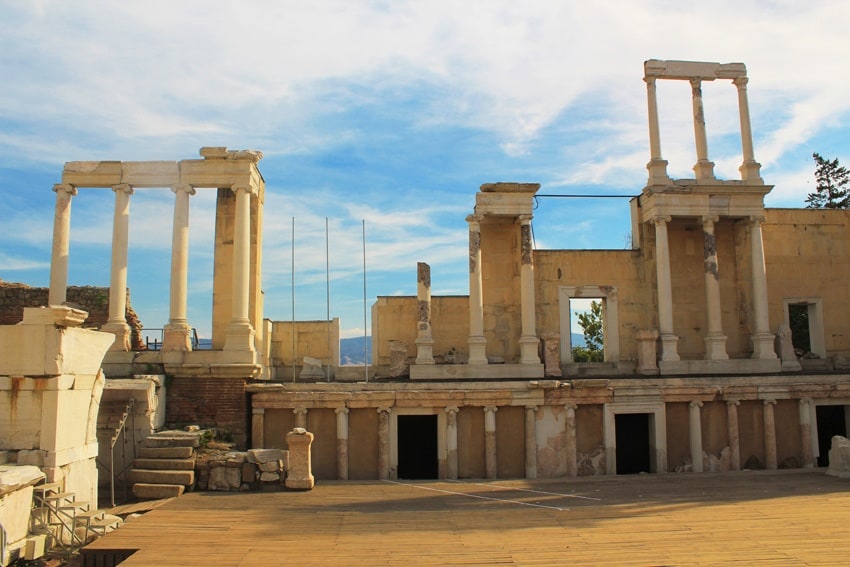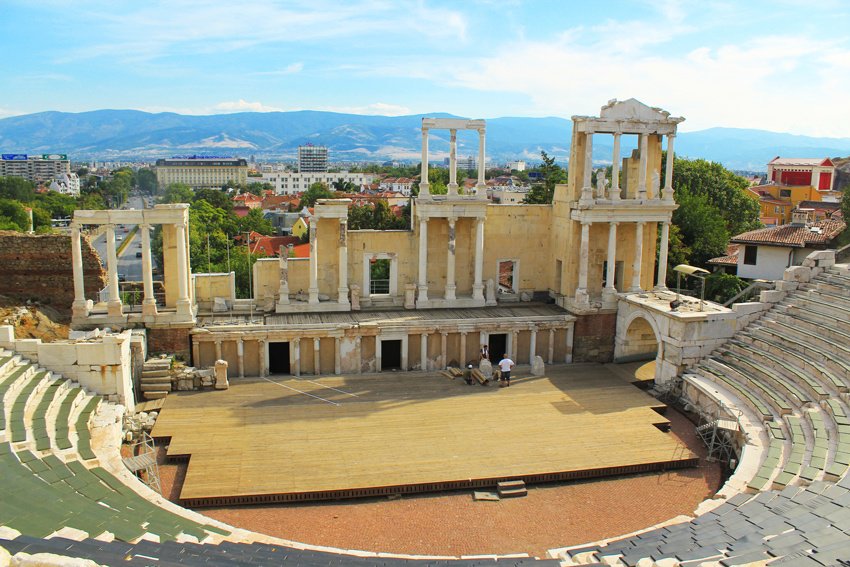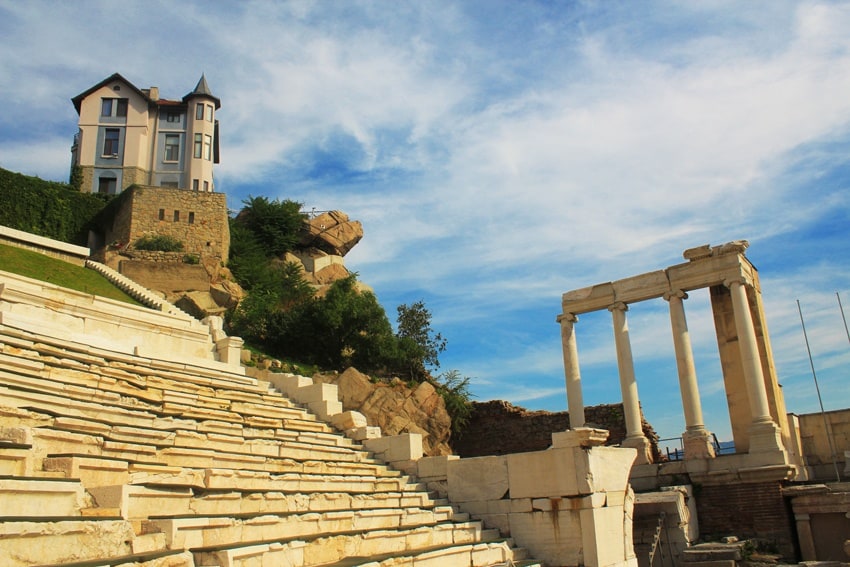 Wanting to soak up my final few moments of my journey through Eastern Europe, I paused for a hour or so. Perched on one of the crumbling marble seats in the theatre, I reflected on how far I'd come over the last 6 weeks.
Germany to Bulgaria. 10 countries and 16 cities. 13 trains and 8 buses. I'd had an incredible time and while at times it had been absolutely exhausting it was one of the craziest adventures, and some of the most fun, I've ever had.
As the sun started to set in the sky and my stomach began to rumble, I stood up, sadly knowing that it was now time to leave Bulgaria.
I had arrived with extremely low expectations and left eager to explore more of the country. We didn't give ourselves enough time and subsequently were only able to scratch the surface. Bulgaria was a wonderful surprise and the perfect way to finish off our time in Eastern Europe.
I'll definitely be returning sometime soon…