I had underestimated just how tiring my Interrail venture would be.
Over the space of two weeks, I had spent time in Frankfurt, Prague, Bratislava, Eger, Budapest, Zagreb, Plitvice, Sarajevo and Mostar. Yep, nine cities in 14 days.
At this mid-way point, both Dave and I were exhausted, burnt out and struggling to keep our enthusiasm levels at their usual high. Exploring a brand new city was beginning to feel like more of a burden than an adventure and I found myself spending more time sleeping than exploring.
After yet another afternoon nap, I finally realised what was missing from our lives and excitedly turned to Dave.
"You know what would be really good right now?"
"A beach?"
"…Yes!"
However, there was a slight problem. We were in Mostar and about to start heading east. Beaches weren't going to be featuring anywhere in our final two weeks in Europe.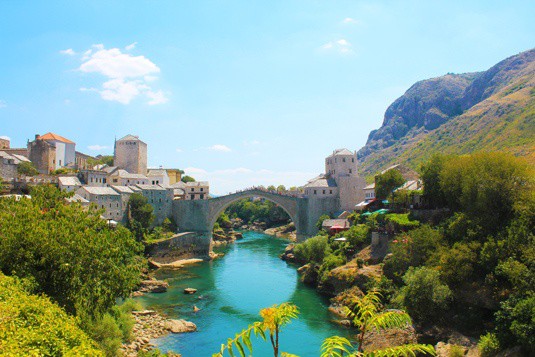 This needed to change.
One of the benefits of travelling through Eastern Europe with an Interrail pass is the freedom you have to change your travel plans whenever you feel like it. Without the need to book our trains in advance like in Western Europe, we often wouldn't decide exactly where to go until the night before.
We had nothing booked after Mostar so changing our plans involved looking up bus timetables to Montenegro and reading this post by Earl about Ulcinj. Sorted.
We were going to the beach!
Our research told us the distance between Mostar and Ulcinj was 195km. Booking our tickets at the bus station the next day, we were confused when told it would probably take over eight hours to get to Ulcinj. It seemed like a ridiculously long journey for such a short distance.
However, with our hearts now set on beach time we decided spending a day on a bus would be more than worth it.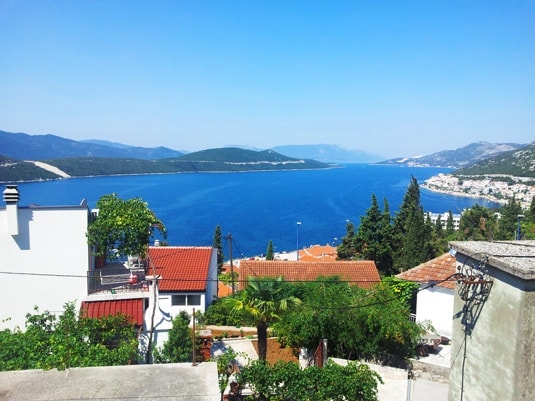 12 hours after leaving Mostar we were still driving.
Our Journey From Hell began with the bus arriving two hours late. An hour later we realised that the entire population of Bosnia were also driving to Montenegro and slowed to an average speed of two kilometres per hour. Reaching Croatia, we then seemed to drive backwards and forwards over the border for the next three hours. Seriously, we had to hand over our passport EIGHT times.
In 35 degree heat in a bus with no air conditioning, I was starting to realise that this probably wasn't the smartest travel decision we'd ever made.
We had originally hoped to arrive in Ulcinj mid-afternoon but the gorgeous sunset over the Montenegrin coastline indicated that we would probably arrive closer to midnight.
Finally, two hours later, we arrived in Budva. It was time to figure out which bus would now take us to Ulcinj.
It took another hour on the bus and a further 10 minutes by taxi to get to the Old Town of Ulcinj — and then half an hour of lugging our backpacks around in the dark to try and find our ridiculously located guesthouse.
Falling into bed after 15 hours of travel, I had just one thought on my mind.
Ulcinj had better be amazing.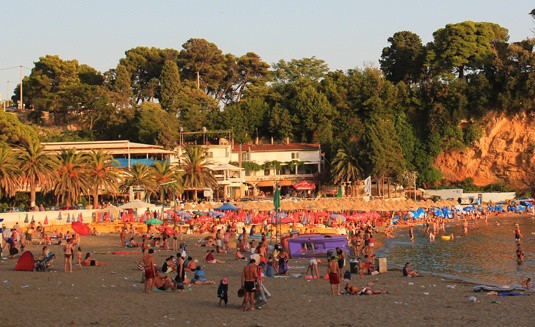 The following morning, we stepped outside and were greeted with, well, a pretty awful looking beach, to be honest.
As we walked past on our way to breakfast (where I ordered a cucumber salad and ended up with a plate of cucumber…), I couldn't help but notice just how crowded it was for so early in the morning. In fact, when we visited later on in the day, it looked just like my worst nightmare. I had never seen so many people on a beach, so many umbrellas and sun loungers, and so much litter!
Fortunately, we had heard that the main beach sucked — and we knew from Earl's post that there was a much prettier beach just a half hour walk away.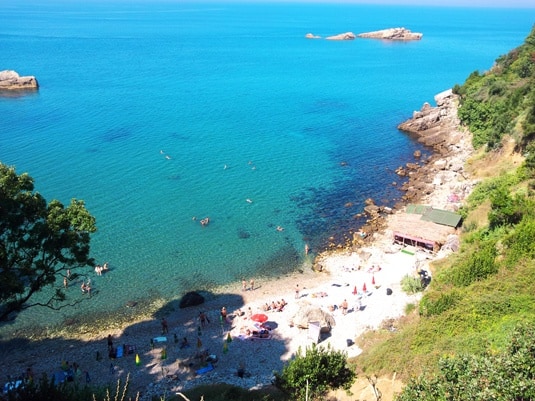 That's more like it!
Liman Beach was just what we needed. And okay, it wasn't the best beach I've ever been to, but it was still a beach.
For four blissful hours I was able to take my mind off train timetables, possible routes, research of cities and hostels bookings and simply relax.
I read my Kindle and sunbathed, I attempted to cool off with regular paddles in the surprisingly warm ocean and spent an hour trying to arrange the enormous rocks beneath me so that they didn't dig into my back.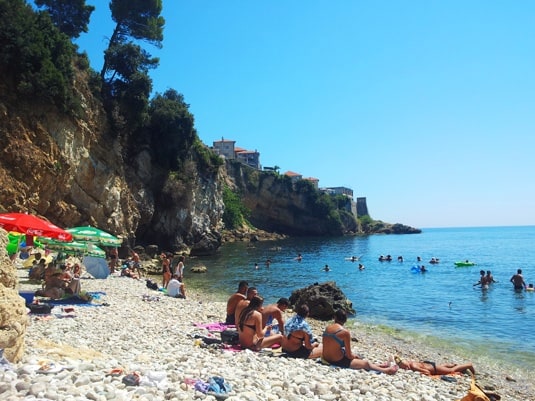 However, for those few hours, I couldn't have been happier. We stayed until we were both suitably sunburnt, relaxed and ready to hit the rails and start Interrailing it up again. For the first time in a while, I was genuinely excited to explore a brand new country.
It's a good job too as our next stop involved a 13 hour train journey to Belgrade.
When you combine that with the 15 hours it took to get to Ulcinj it means we travelled for 28 hours just so we could spend just four hours on a beach.
Because that's the best thing to do when you're burnt out from too much travel… right?