When it comes to picking a city for a short three-day adventure, there are few better than Nashville, Tennessee. Being America's Music City, Nashville has an unrivaled live music scene and a storied country music past.
In combination with a plethora of excellent restaurants, rooftop bars, parks and museums, you will have plenty to keep yourself busy. There's no doubt, however, that the big attraction for many is the fun to be had on Nashville's Honky Tonk Highway.
Our three days in Nashville guide will take you all around the city and show you the spots to hit as you venture down the city's iconic lower Broadway. Let's get started!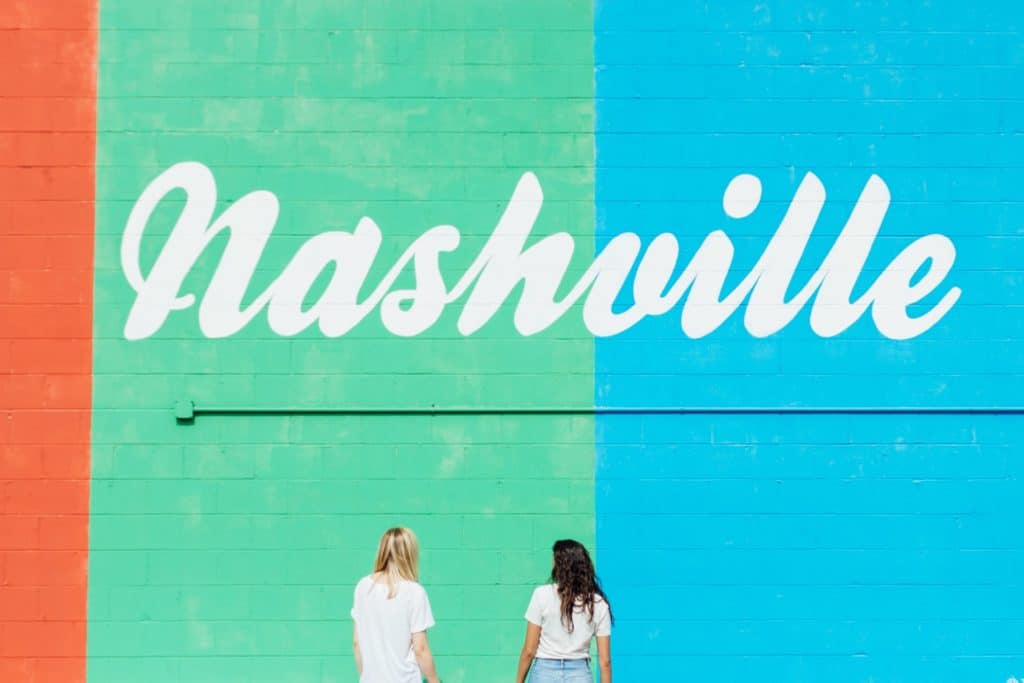 Where to Stay
If you plan on experiencing the action on lower Broadway to the fullest, then you can't go wrong staying within the downtown district. Hotels and hostels aren't the cheapest, but you will have everything within walking distance. Airbnb also presents as a great alternative.
For a bit more space from the noise and a stronger community vibe, place yourself within the Gulch or 12South. East Nashville has a lot going on with galleries and a burgeoning dining scene. Staying here will put many attractions out of walking distance, but will allow you to explore a part of Nashville few travelers see.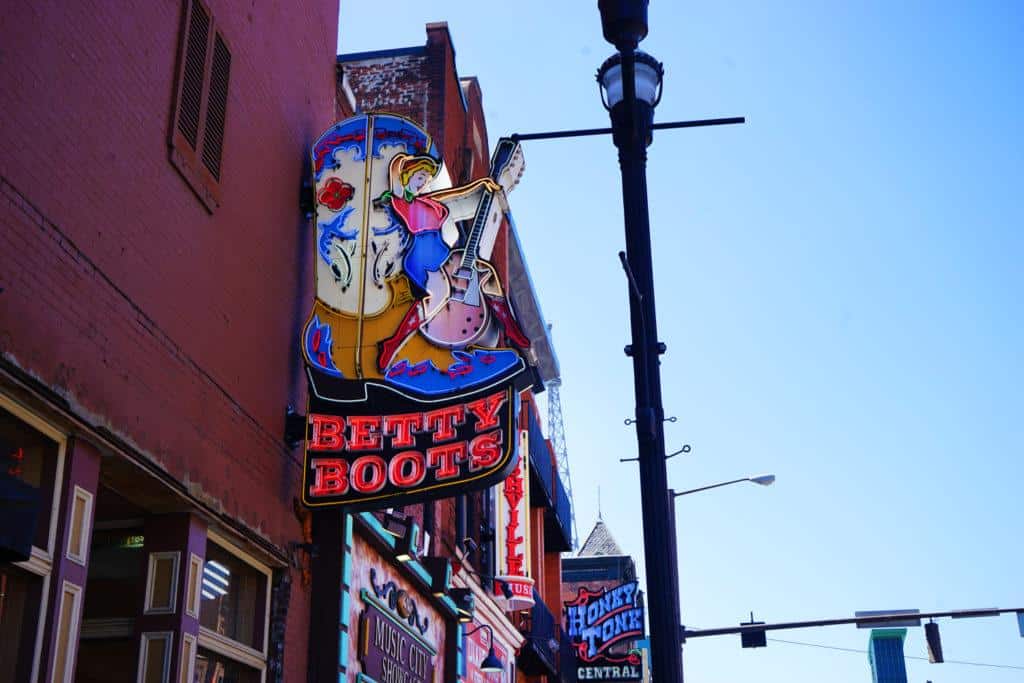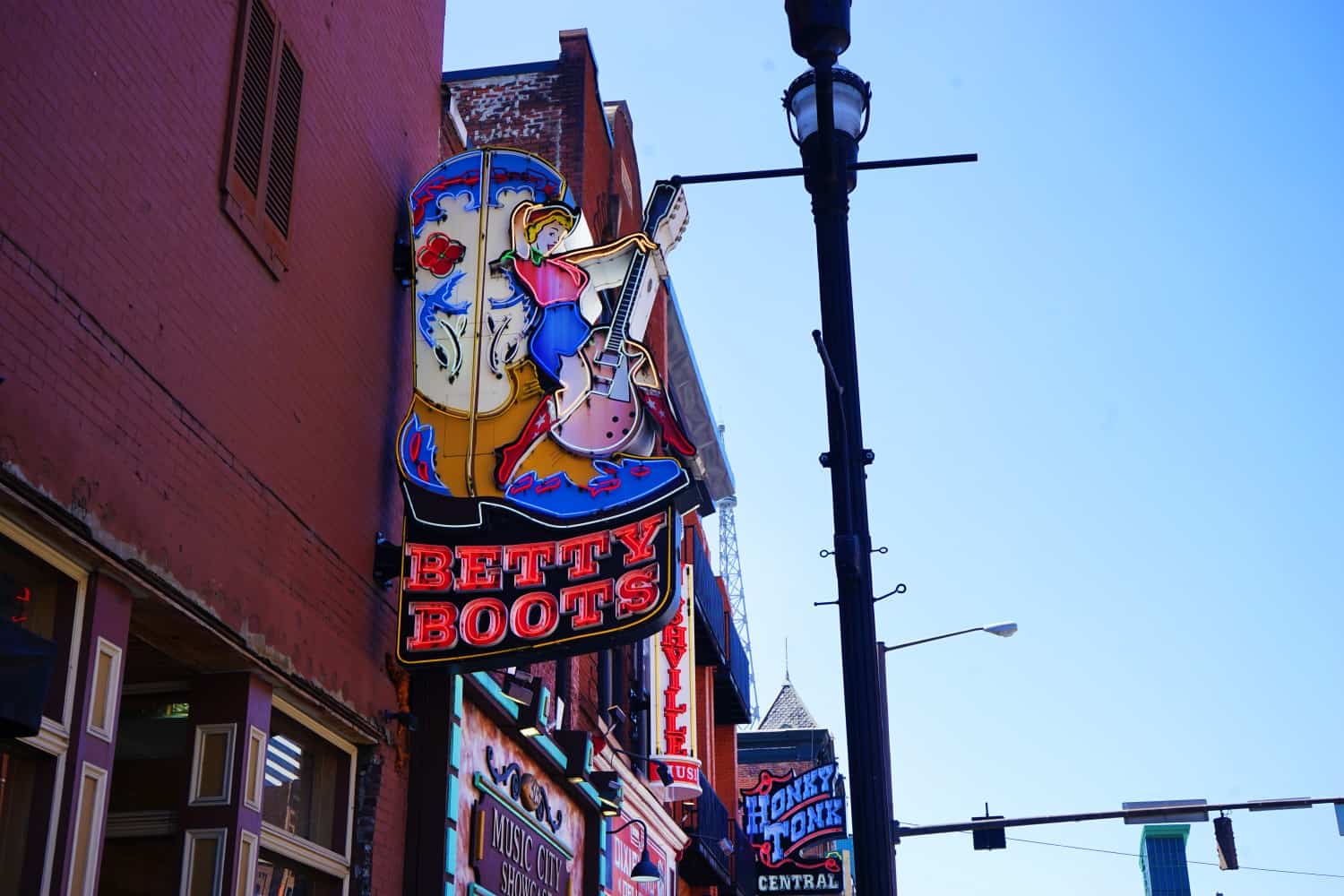 When to Go
Being in the south, Nashville can get pretty hot during the summer and crowds flock to the happening city. But this is also when many of the top festivals come to town. Broadway goes to another level, and the atmosphere reaches its peak.
If you want to do more exploration, especially on foot, you can't go wrong coming in the spring and fall. Both are beautiful times of the year. With Nashville being a year-round destination, the fun downtown barely dissipates, so along with the mild winters, there's never a bad time to visit.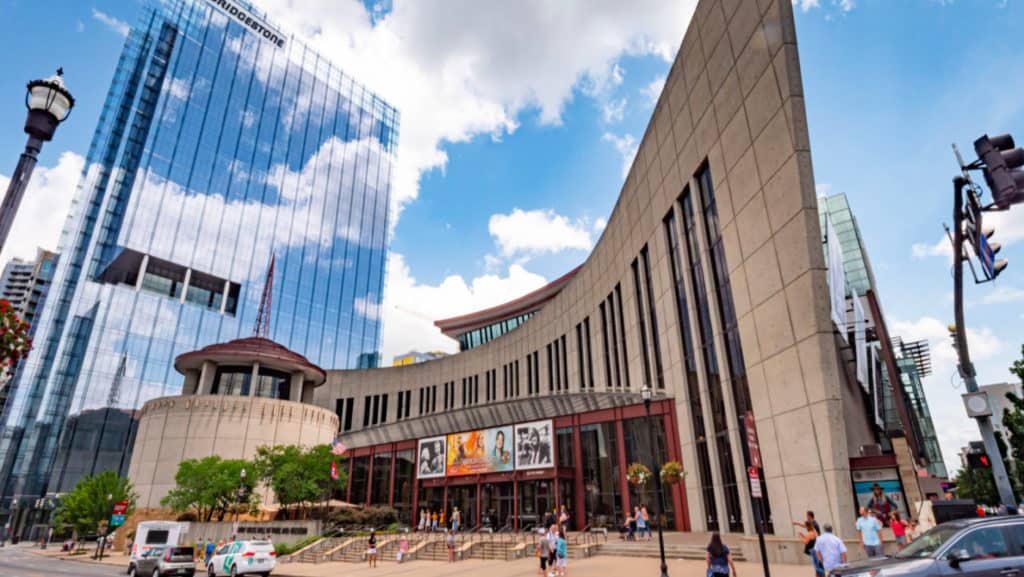 Day 1: Museums, the Bluebird & Broadway
Depending on your reasons for traveling to Nashville, you may want to simply take in the music and scenes on Broadway. Not that we'd blame you, but before Nashville really heats up, check off some of the city's popular attractions, starting with the Country Music Hall of Fame. Just steps away from Broadway, this is the perfect place to brush up on your music knowledge before boot-scootin your way down the Honky Tonk Highway.
After opening in 1964, the Hall of Fame has become more than just hallowed ground for iconic musicians. They also preserve and promote the history of country, bluegrass and other genres in one of the largest music museums in the world.
Inside, you will find anything from guitars once held by Carrie Underwood, to the famous Elvis Presley Cadillac limousine. All up, there are more than 800 stage costumes, hundreds of instruments, along with artifacts and displays that tell the story of country music through time. When in Nashville, there's no better place to start.
Now that you're all about country music history, get initiated and ready for a big night of tunes by finding your perfect pair of cowboy boots. Whether you venture to the highly rated Boot Country, Lucchese Boots or even 2for1 Boots, the choice is yours. But once they're on your feet, you've officially joined the club and are ready for some two-steppin' fun.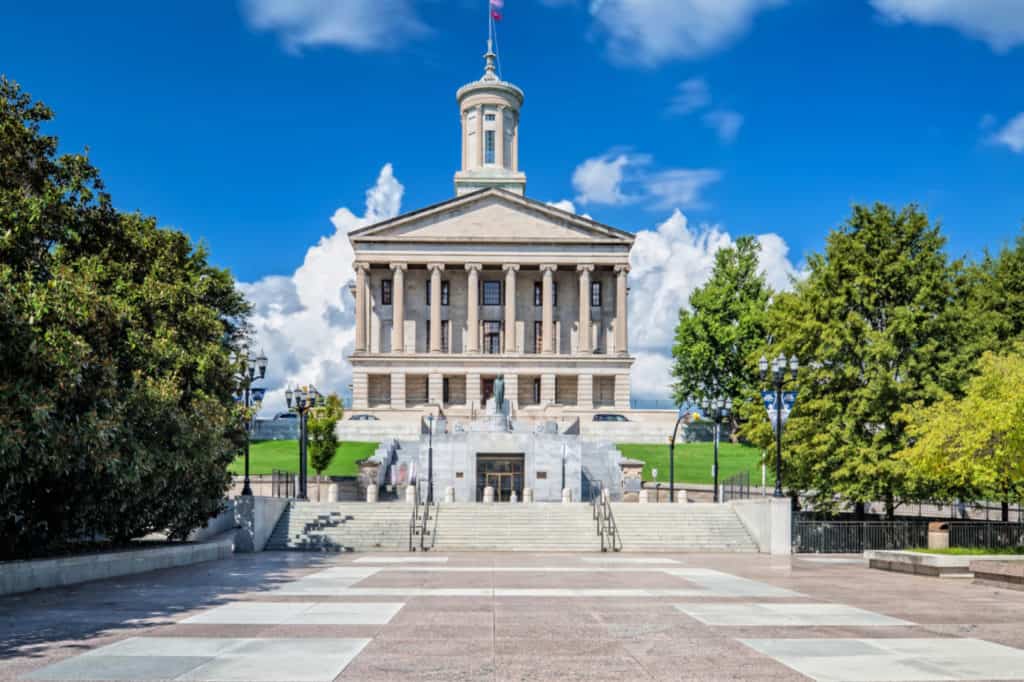 With the boots safely tucked away for later on, stretch your legs and explore more of Nashville. The streets here are wonderfully walkable and from Broadway almost all the fun can be had within a one-mile radius. Nothing is ever too far away.
With this free self-guided walking tour, you can hit up 13 attractions over the course of two hours. The total mileage is 2.1 (3.4km) and with very little uphill, you will cruise between destinations. The tour also visits the Music Hall of Fame which you can skip…or visit again!
Your first stop will be at the beautiful State Capitol, where you can take a break and relax in Victory Park. Just beyond the Capitol is the popular Bicentennial Capitol Mall State Park. Take a pause from the tour and stop by the Nashville Farmer's Market for lunch or to pick up a quick energizer. You'll also find handcrafts, artisans and a food court.
Continue on to the Downtown Presbyterian Church, the Ryman Auditorium, Frist Art Museum and the must-see Johnny Cash Museum. Here you'll discover the life and times of the Man in Black, with over 1000 artifacts on display.
Spend as long as you want in each place before finishing up the self-guided walk and making a beeline for the Blue Bird Cafe.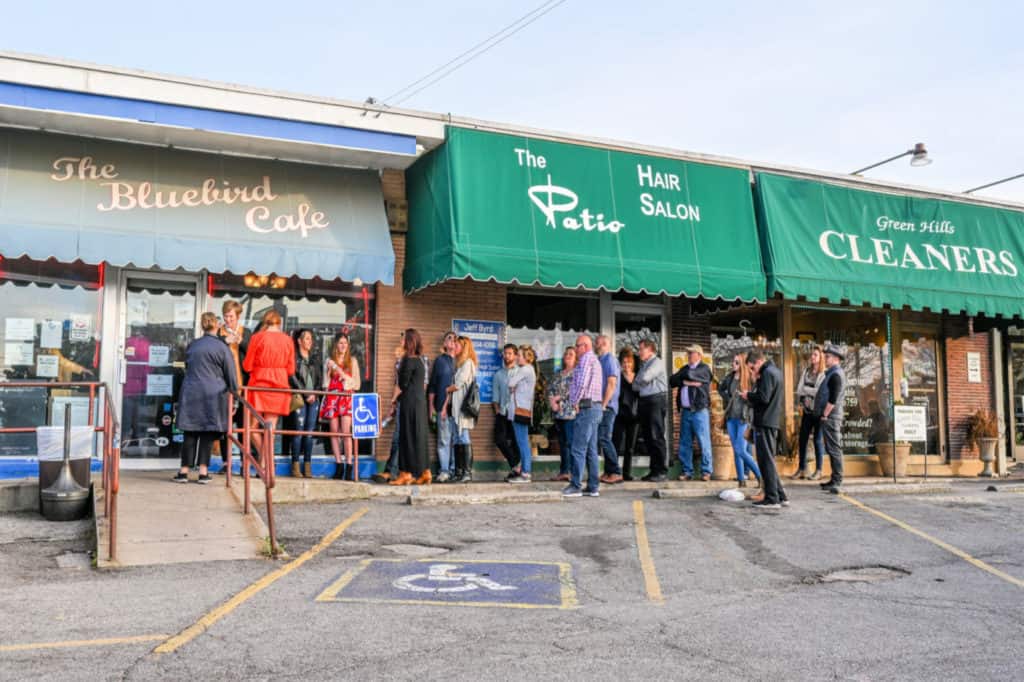 The Bluebird Cafe is a Nashville institution, where up-and-coming singer-songwriters show their wares to an intimate crowd. From the outside, the cafe seems like just that, a cafe. But the interior is where history is made, lyrics are honed and unknown talents are plucked from obscurity and thrown into stardom. Hello Taylor Swift.
With only 90 tickets on sale for each show, naturally it can be hard to get in. If you know you want to have this experience book in advance, where possible. Many shows are first come first served, if that's the case arrive early to secure your spot.
Once you've experienced the revered Blue Bird Cafe, it's time to venture down to lower Broadway. Nashville's Honky Tonk Highway makes the city an amazing place to go for three days. The endless bars playing exceptional live music means you are spoiled for choice.
With no cover charge, you can stroll up and down lower Broadway, getting a taste of each venue while enjoying the action on the street. With so many great places to go, we have broken it down into six bars, three tonight and three tomorrow.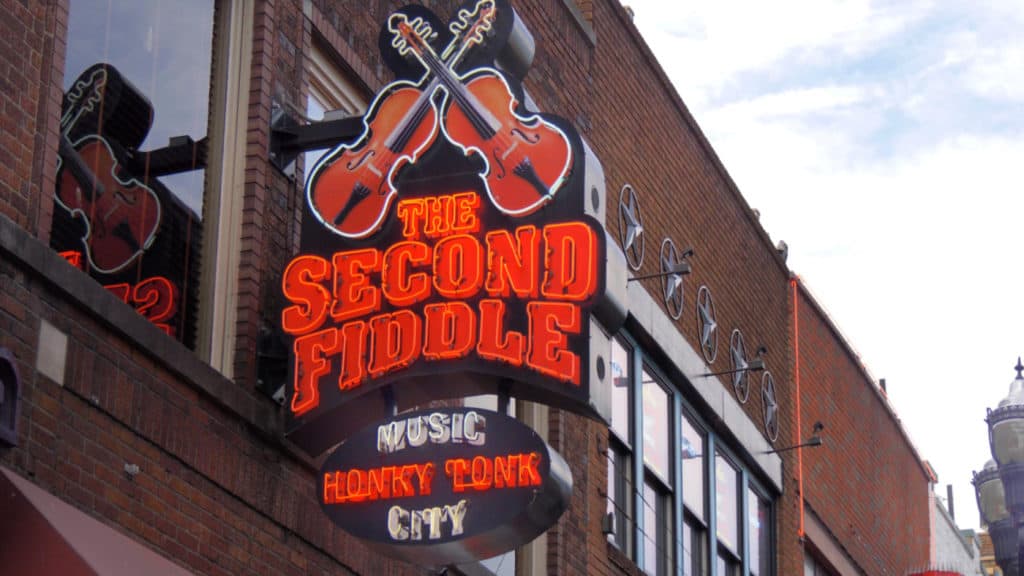 Begin at the Second Fiddle, the down-home vibe mixed with up-and-coming local musicians is the perfect place to start your honky tonk experience. It tends to be a little less crowded and the cheap beer will have you well prepped for a fun night.
Once you've requested a few of your favorite tunes, head just up the road to Legends Corner. With Johnny Cash memorabilia splashed over the walls among hundreds of albums and instruments, this bar is a sight to behold. But rated as one of the top venues on Broadway, there's nothing but good vibes and great music here.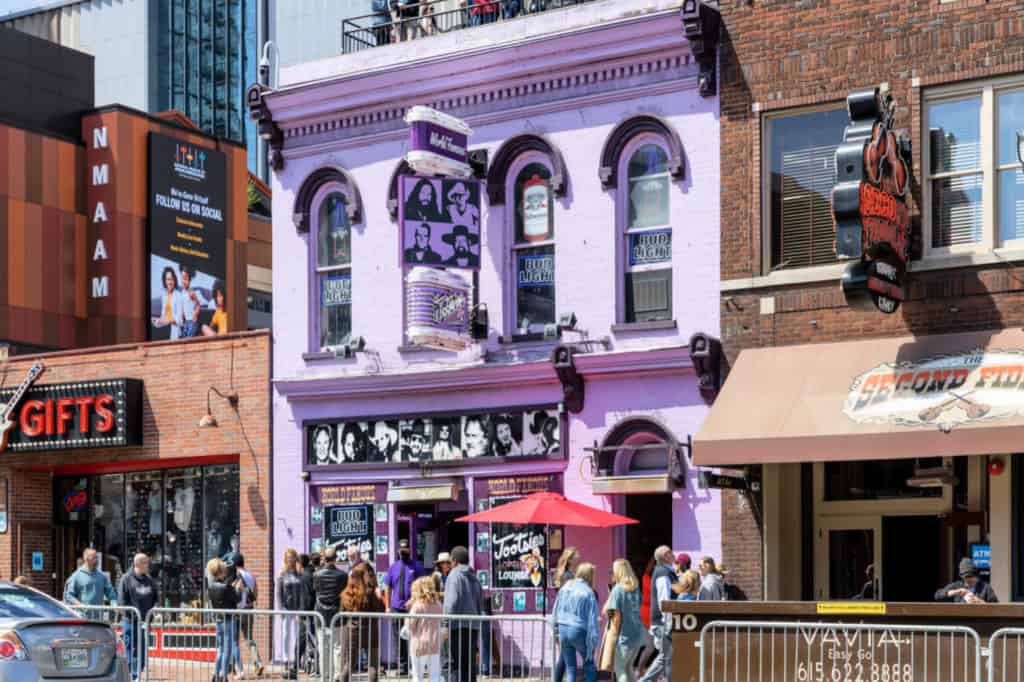 Night one in Nashville ends at arguably the most famous bar on this illustrious stretch of tar, Tootsie's. What began as a little bar in 1960 has grown into a must-see establishment, with a constant cycle of amazing live music, from local talents to renowned acts.
Tootsie's also has a great rooftop to enjoy. When you need a break from the action, head to the top floor and enjoy a memorable view of downtown Nashville under the moonlight.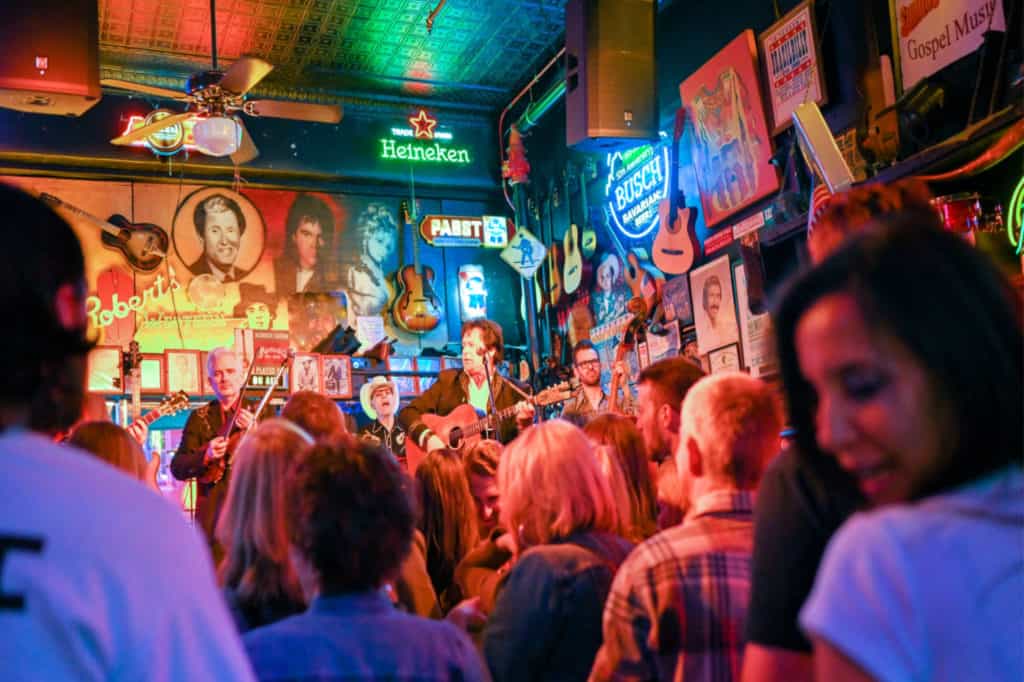 Where to Eat
For your first meal in Nashville, you can't pass up going to Robert's Western World. Enjoy some honky tonk tunes and chow down on their specialty fried bologna sandwich. Paired with an ice-cold PBR and chips, this is what locals call the 'recession special' for just $6.
Treat yourself on night one to a fine dinner at Etch. The up-scale restaurant comes with an open kitchen, extensive wine and cocktail list and one of the highest rated menus in Nashville.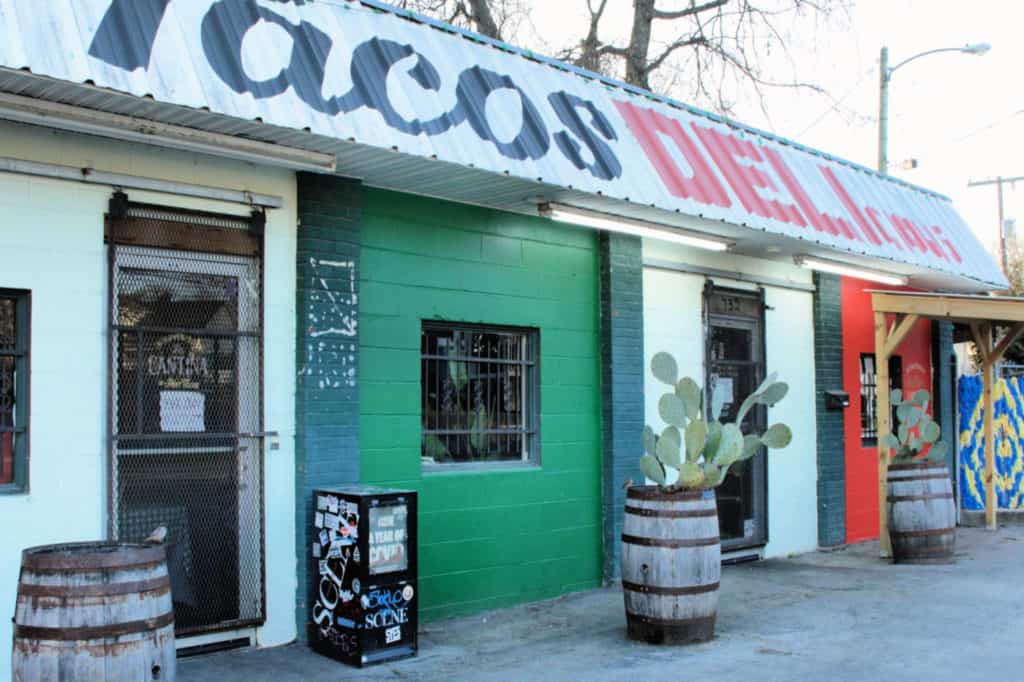 Day 2: East Nashville, Whiskey & the Opry
Many travelers come to Nashville and never cross the Cumberland River. On the other side is one of the coolest neighborhoods in the city, East Nashville. Once a well-kept secret, 'East Nasty' has boomed with art, restaurants and a nightlife of its own.
East Nashville is a tight laid-back community, where you'll also find plenty of boutique shopping and craft beer. Start off day two on the other side of the river by venturing to Five Points. The heart of the neighborhood, this sub-district, is all about local flavor and creations. The eclectic selection of shops is a world away from the boisterous downtown.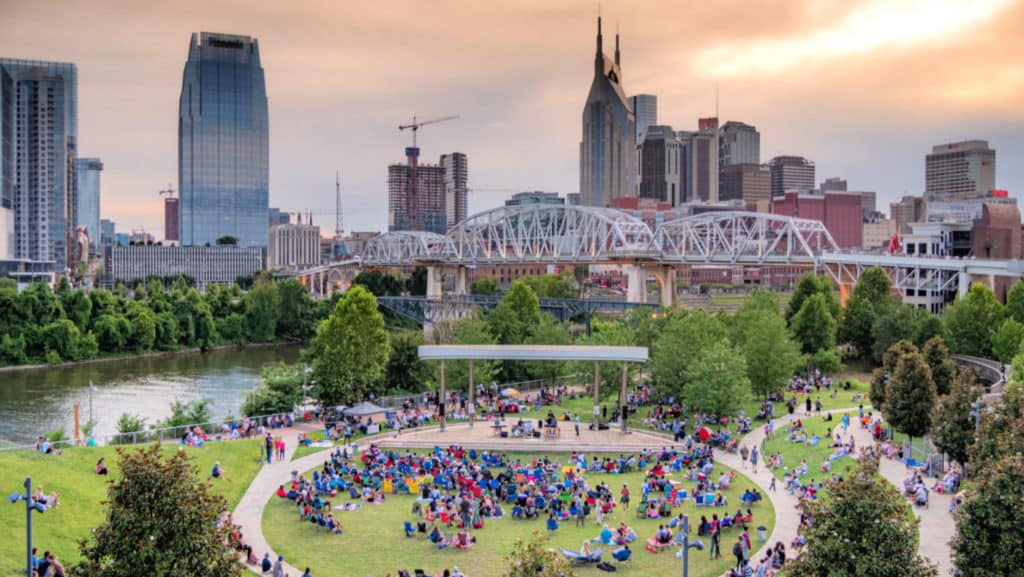 Once you have explored the many boutiques and craft stores, hit up the series of galleries from Talula, Raven & Whale, and the Bryant Gallery before heading to Cumberland Park. From the park you can enjoy amazing views of downtown Nashville. From there, walk to the John Seigenthaler pedestrian bridge. Cross the river for more beautiful city views. Come back when the sun falls for the best sunset spot in Nashville.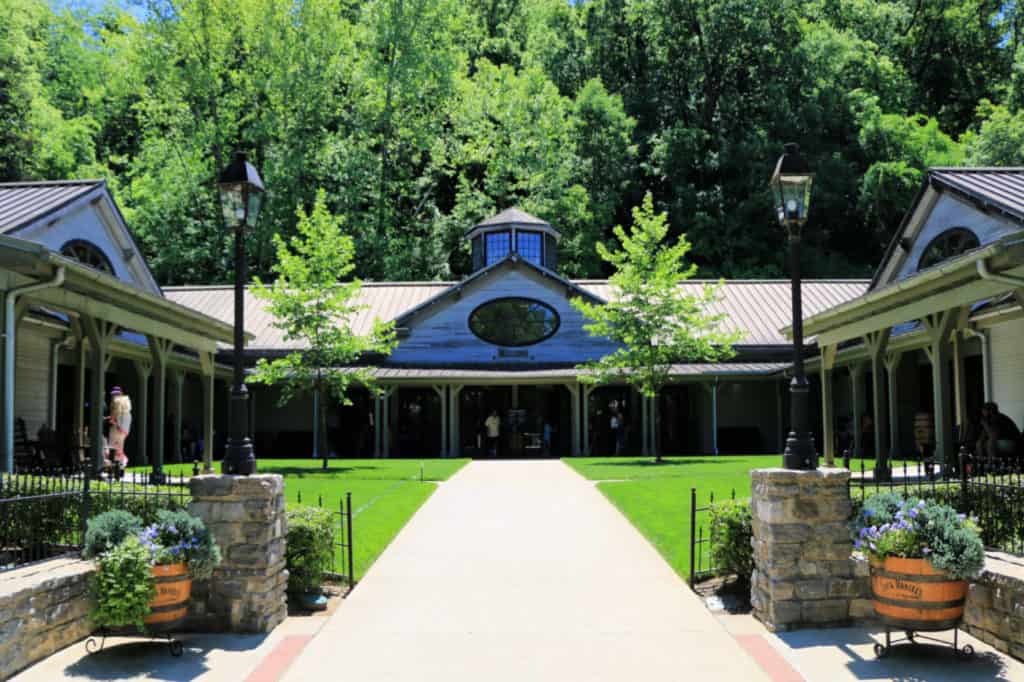 Beyond the city of Nashville, Tennessee as a whole is particularly known for one thing: whiskey.
Now, depending on your love for the drink, you can embark on this seven hour long tour, which takes you to the Jack Daniels distillery, includes a tasting experience of Tennessee Whiskey, and gives you the opportunity to wander through the nearby town of Lynchburg.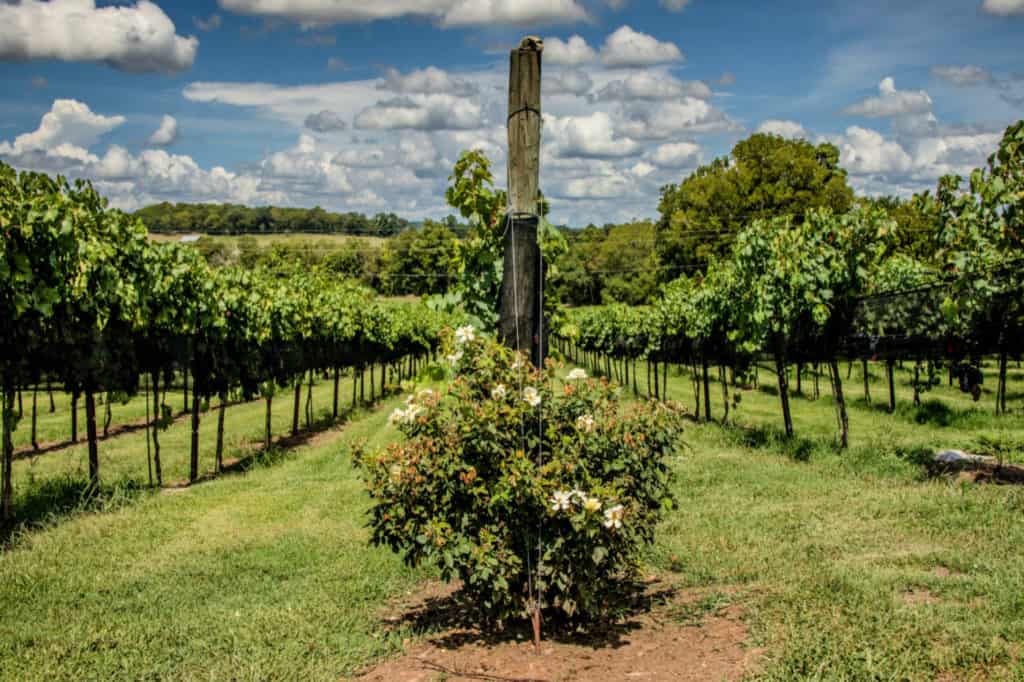 After a morning exploring East Nashville, however, you may only have time for a shorter tour. Therefore, we suggest heading out on the Masters and Makers Trail. This self-guided adventure will take you to some of the best, yet little known distilleries that surround Nashville. Along the way, you will experience the beauty of the Williamson County countryside
These boutique whiskey makers helped reshape the distillery industry after prohibition. Sign up for the trail's passport and get it stamped at each location. After four stops, turn in your passport for a free t-shirt!
However, if you only have time for one, venture to Leiper's Fork Distiller, known for its gorgeous log cabin and songwriter evenings.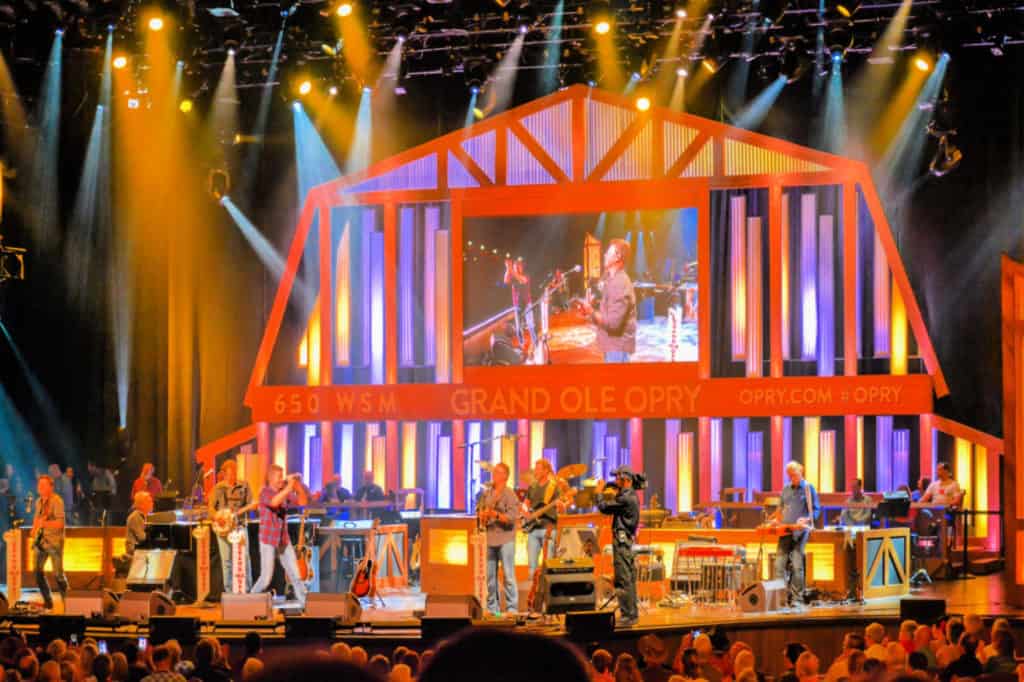 Before another night of revelry on Nashville's Broadway, head to the top attraction in the city, the Grand Ole Opry. Over a million people make the journey to this amazing venue, the church of country music. Since opening in 1925, the Opry concerts have been broadcast over radio, making it the longest such radio show in American history.
Catching a show here is a must-do to round out the Nashville experience. Musicians dream of playing here, but it's not as simple as booking a show with a promoter. Performers must be invited by other musicians who have played here before, letting them become a part of what is an exclusive club.
Because of the revered nature of the Opry, top line performers can't wait to return, meaning there is always a big name in town. To see who is playing when you're in town, check out their schedule.
If you can't make it to the Opry for a show, you can still experience the celebrated arena with a backstage tour. Take a trip behind the curtain and walk in the footsteps of country music's biggest stars. Hear amazing tales of previous performers, explore the green room, and even walk out on the hallowed stage.
With a big day of whiskey adventures and witnessing the beauty of the Grand Ole Opry, it's time to return to the old stomping ground. Put on yer' boots and head back to lower Broadway.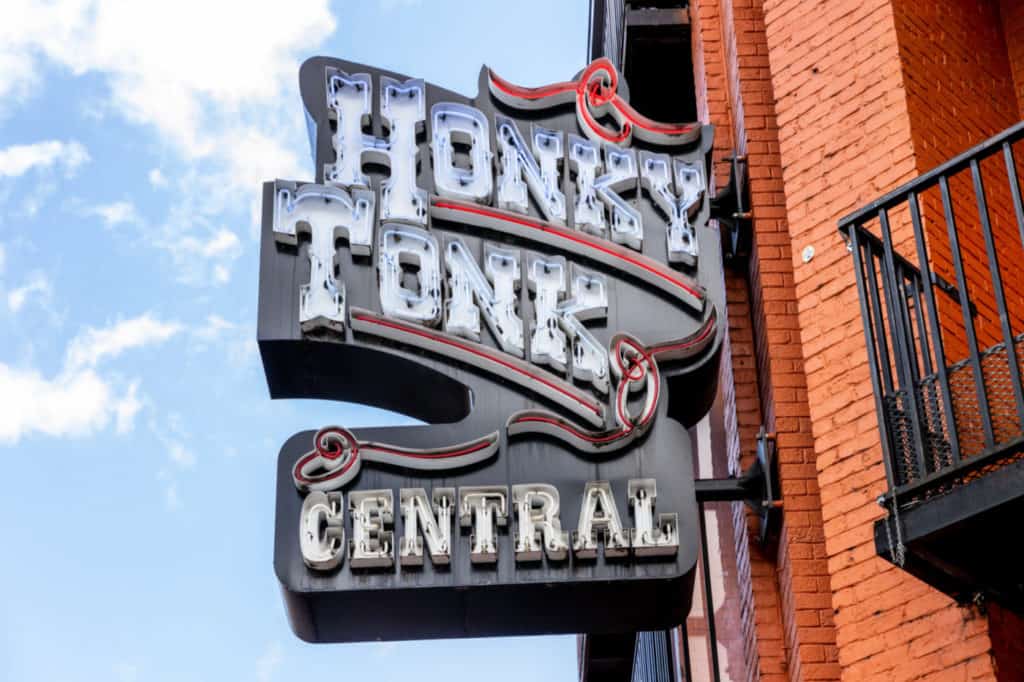 Start off night two in Nashville by visiting Honky Tonk Central. If you have looked up Nashville nightlife, you would have stumbled upon the three-story building with crowds hugged up against the balconies and railings. It is one of the most photographed sights on Broadway, a scene right from the New Orleans playbook. Grab a drink and watch all the action from your envious viewpoint.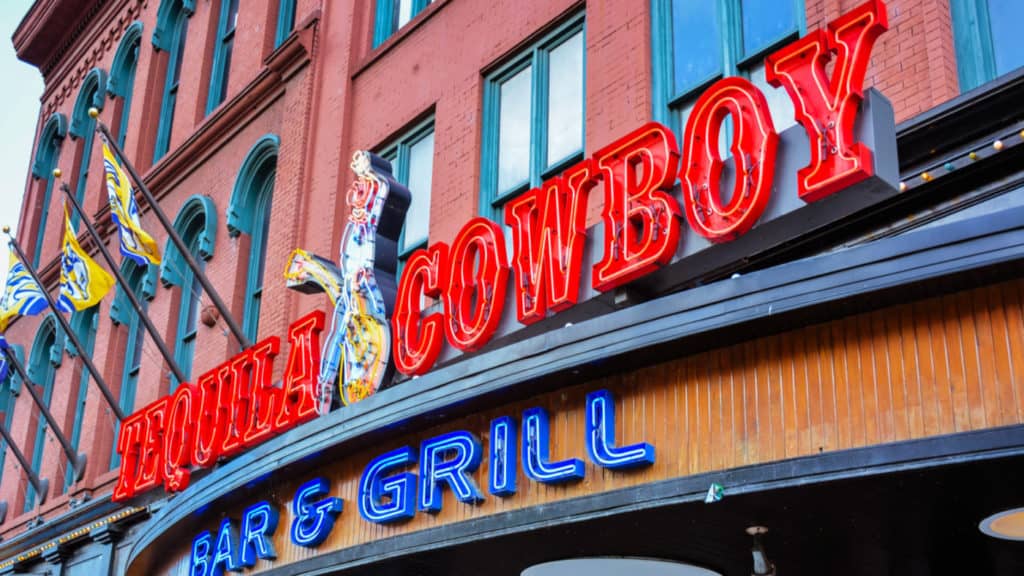 Stop two is Tequila Cowboy. With the bright neon sign, you won't miss it. The huge two-story bar comes with a live band nightly, while the Karma Lounge is a dance club for when you really want to bust a move. If you're feeling low-key, you can also hit up their pool tables.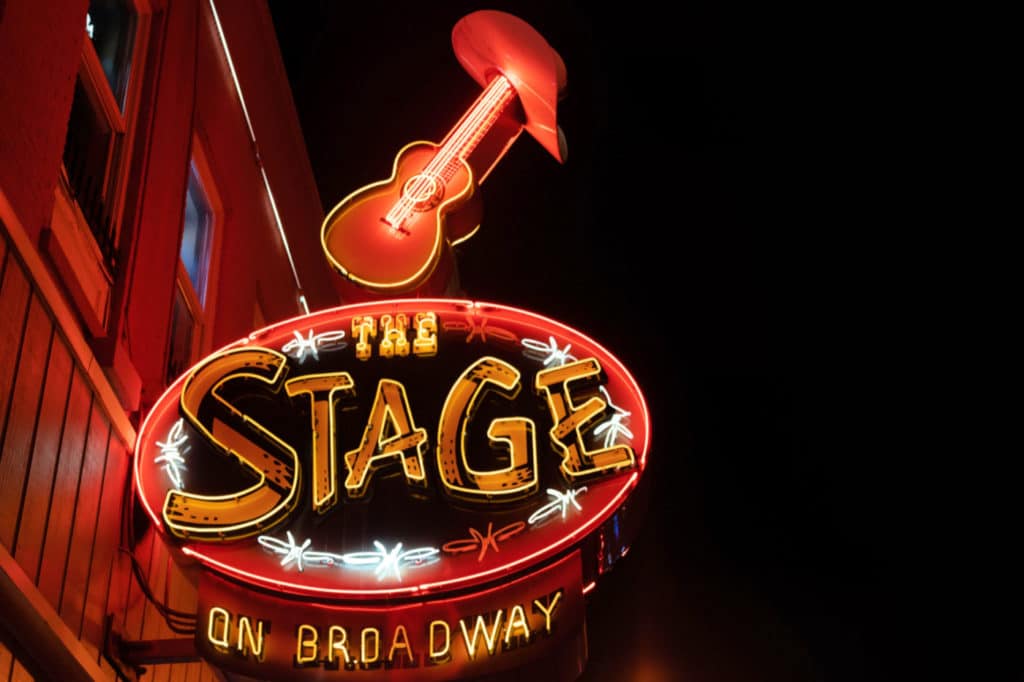 Last up is The Stage, a rowdy country bar that has three floors to keep you entertained into the early hours. The main floor features some of the best talents in town, and the top comes with a rooftop view and another fantastic view of the vibrant city.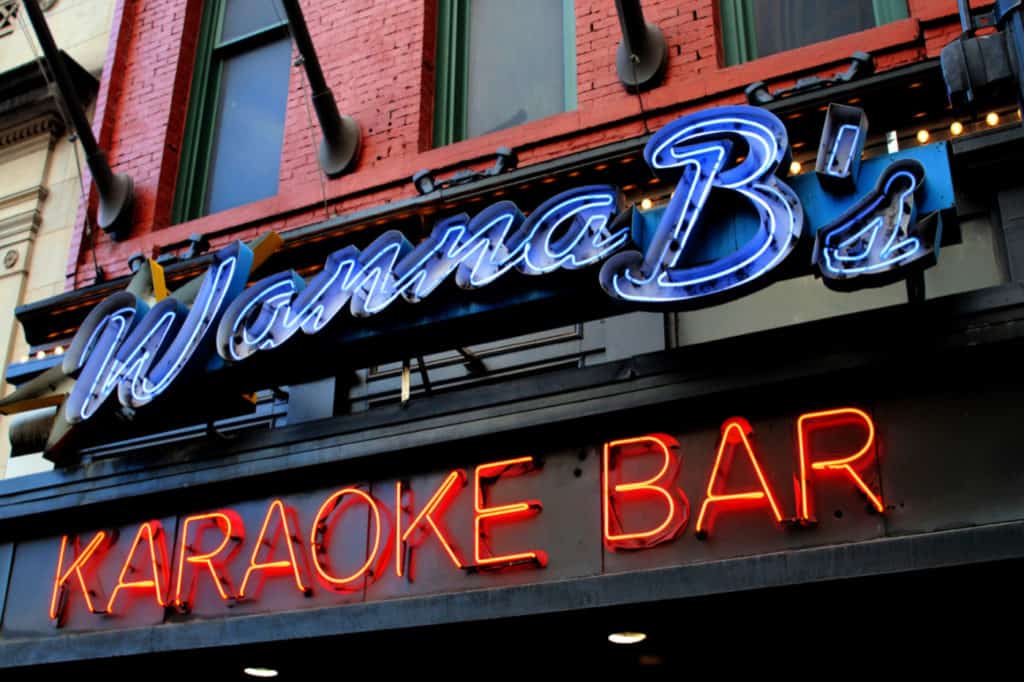 If at any point you feel the urge to bust out your favorite tune, walk straight to Wanna B's Karaoke Bar. The best karaoke joint on Broadway, the stage is backed by the busy street, meaning you'll have an adoring crowd inside and out!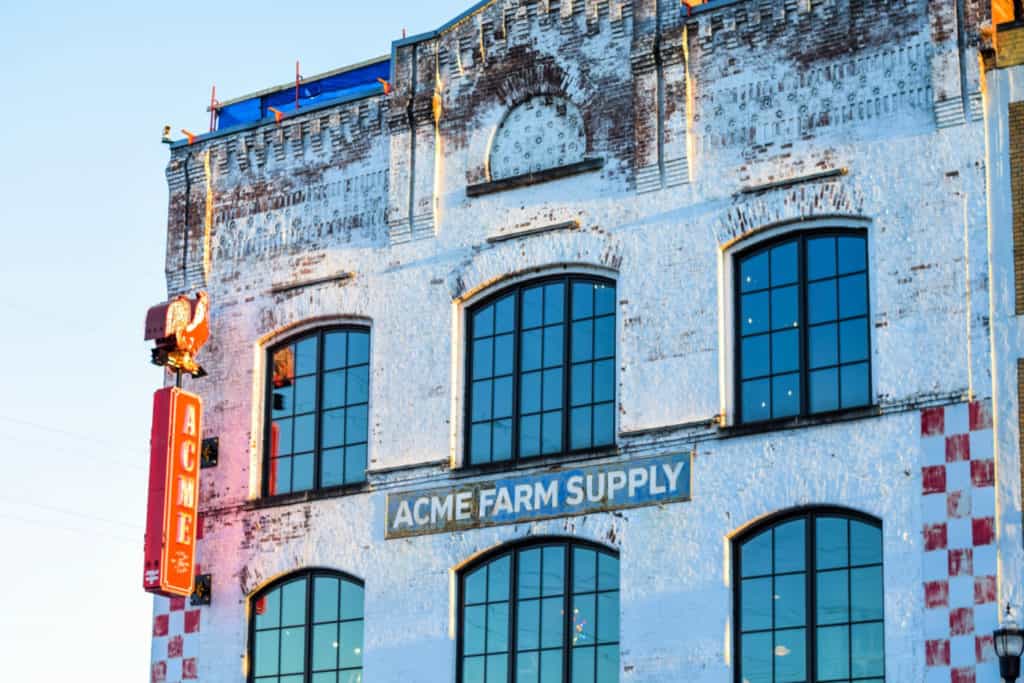 Where to Eat
If you rushed to get to East Nashville and forgot breakfast, don't fret. One of the best spots to fuel up for the day in Nashville is actually on the other side of the Cumberland River. Nashville Biscuit House has mouthwatering homemade biscuits, and southern-style breakfast perfectly suited to a city like Nashville. Nosh on the down-home cuisine and spoil your taste buds with a hearty morning meal.
For lunch, load up on flavors at San Antonio Taco Co, aka SATCO. For just a few bucks, you can enjoy the best tacos in Nashville, while kicking back on their expansive patio.
Start off your second night on lower Broadway the right way, with dinner at Acme Feed & Seed. The four-story bar comes with delicious American fare, great drinks, music and, most importantly, a magnificent view of the Highway.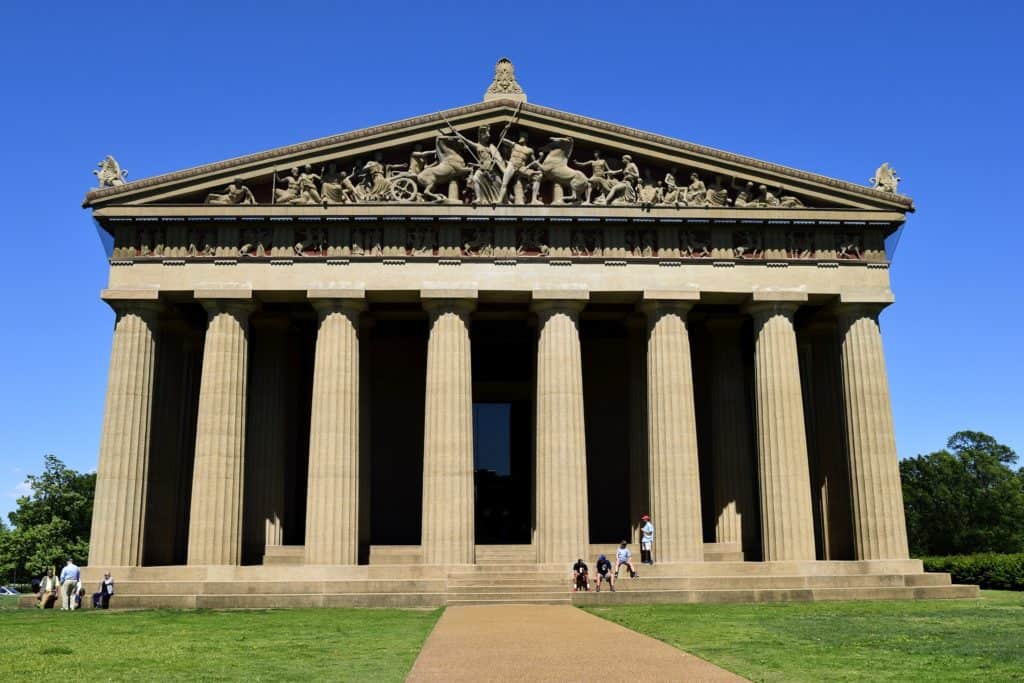 Day 3: Parks & the Gulch
After a boozy brunch, it's time to enjoy some patented Tennessee sunshine at Centennial Park. This is the go-to place to relax, hang with friends, have a picnic or simply read under the shady trees. After a couple of nights enjoying Honky Tonk Highway, this is the perfect place to recenter.
In order to get here, we suggest making use of Nashville's bike share (the bikes are electric!) and feeling the balmy morning breeze pass by your shoulders.
The highlight of the park is the full-scale replica of the Greek Parthenon. Since its completion in 1897, it has been wowing crowds and provides a welcoming juxtaposition to Nashville's famed party scene. You can enter the Parthenon for a small charge where you can explore the selection of 19th and 20th century American artwork. If you are interested in knowing more about the story and architecture behind the replica, you can also sign up for a walking tour through the Parthenon.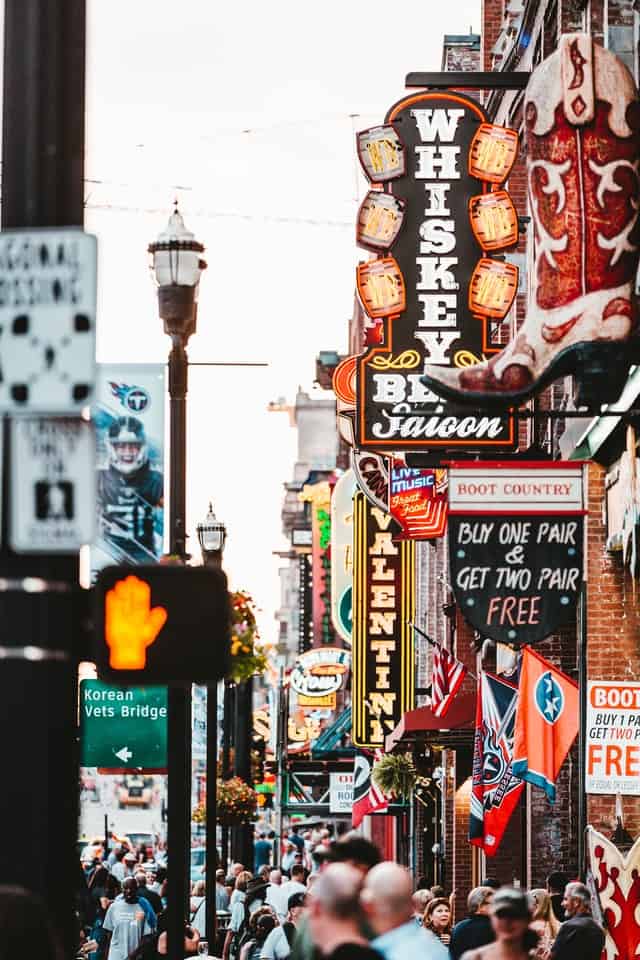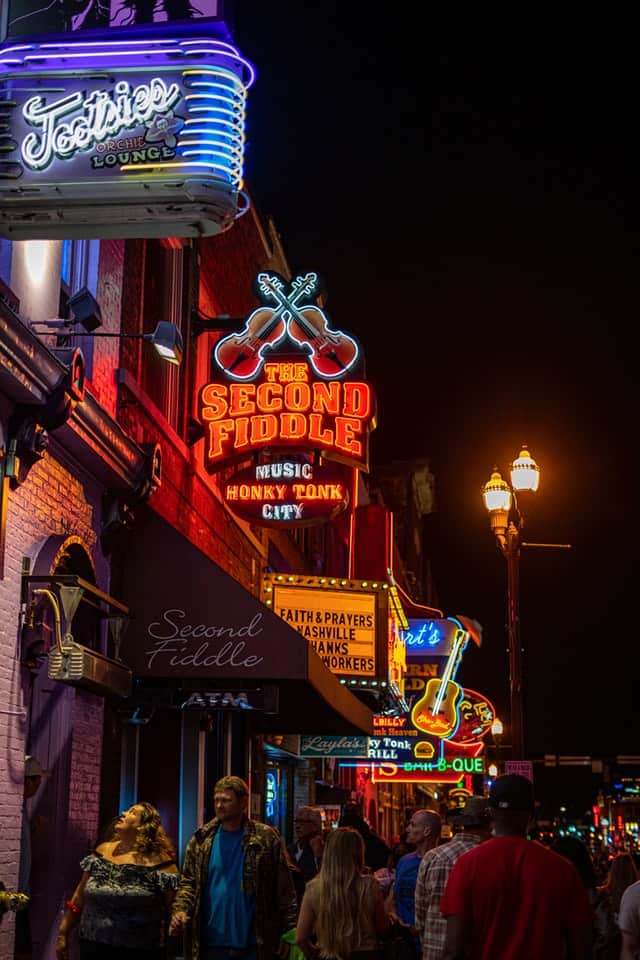 Ride through the park and enjoy some people watching before scooting over to the iconic Music Row. There isn't a lot to do here unless you sign up for a Music Row Trolley Tour, but as you journey down the street you will pass the historic RCA Studio B, where Elvis recorded over 200 songs, and studios that were once home to Dolly parton, Roy Orbison and Eddy Arnold.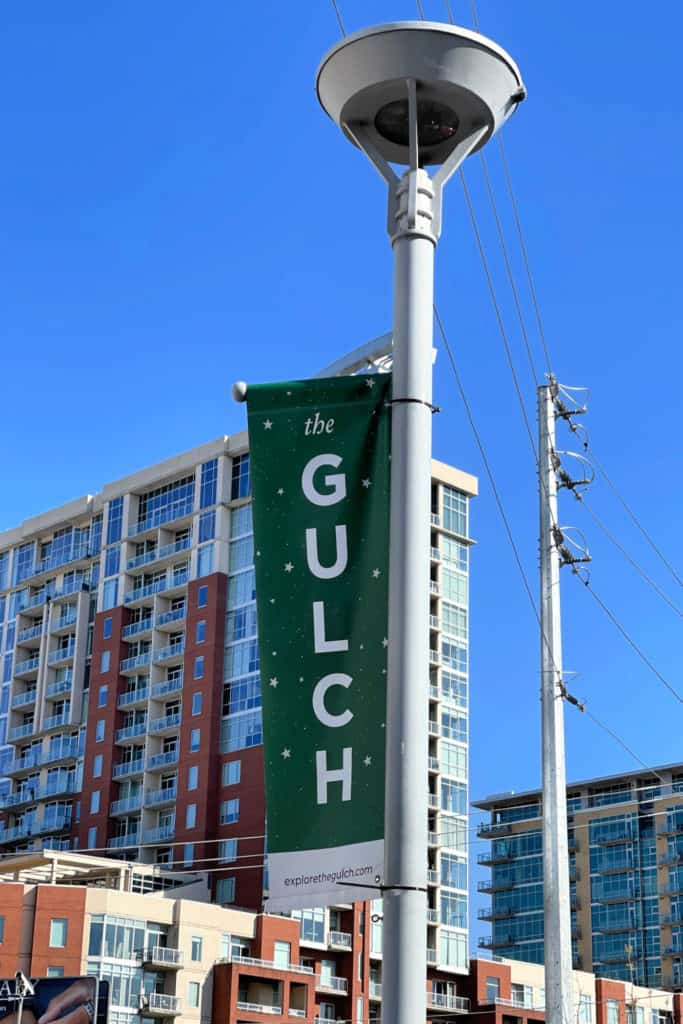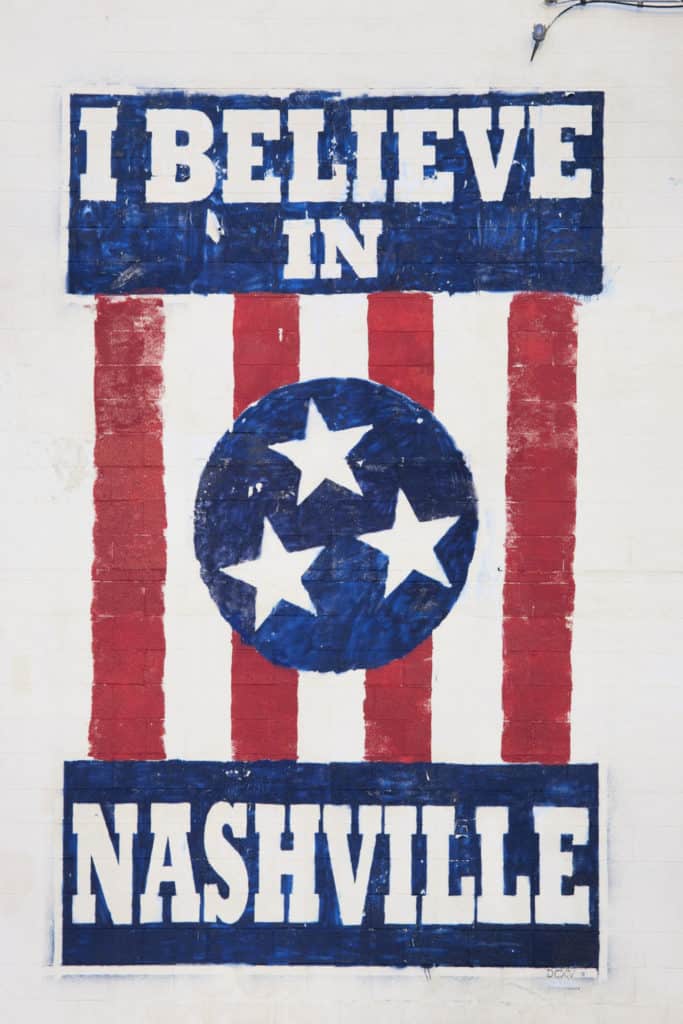 On your way back to downtown Nashville, you will pass through one of the trendiest neighborhoods in the city, the Gulch. Once a railroad terminal and rundown warehouse district, the neighborhood has undergone a sparkling renaissance with a series of vibrant murals. None are more famous than the 'What Lifts You' Wings, which comes with a line of people eager to capture the Insta-worthy moment.
For those who need their shopping fix, the Gulch and adjacent 12South come with a fantastic assortment of boutique stores. 12South is also where you will find another iconic mural, 'I Believe in Nashville'.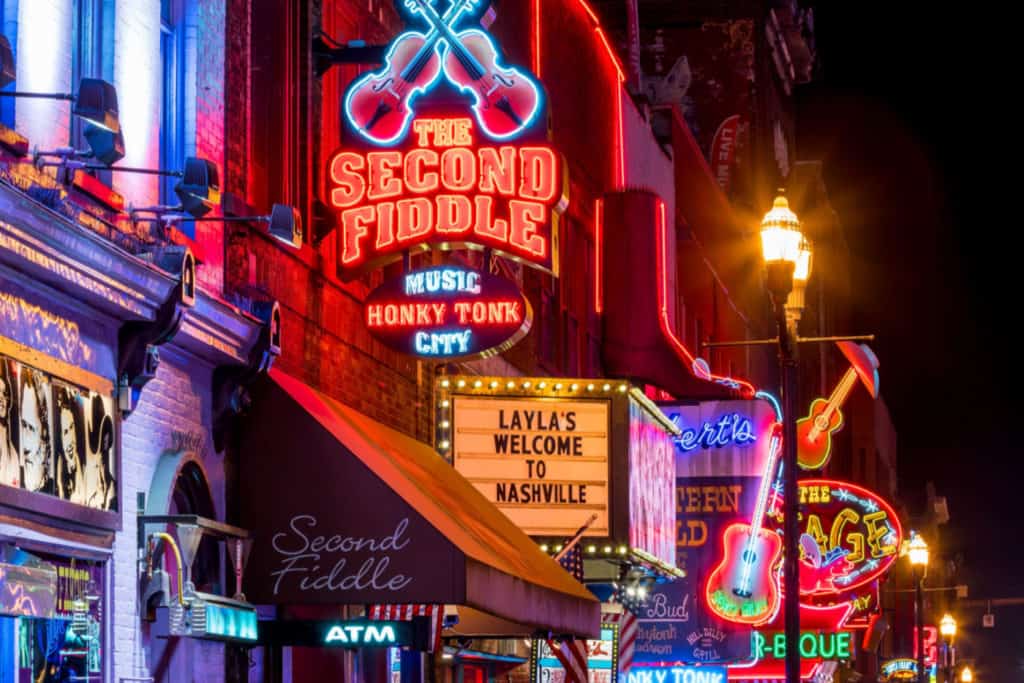 From there, it's only fair that you leave some time to catch some more tunes on Broadway before leaving Music City. Over the last few days, you would have found a couple of favorite spots. With live music starting as early as 10am you know that there's someone, somewhere playing some beautiful acoustic tunes.
Grab a last drink and toast to an incredible three days in Nashville.
Where to Eat on Day Three
Start your final morning in Nashville at the Sun Diner, a record-themed restaurant. Stepping inside the diner is like taking a journey back to the '50s, where Suns Records hang on the wall, from the early days of Presley to Jerry Lee Lewis and Johnny Cash. Not to mention, the food is outrageously good.
When exploring the Gulch, stop at the 404 Kitchen for lunch. Featuring a unique twist of European cuisine, interesting cocktails and a large whiskey selection, you can't go wrong.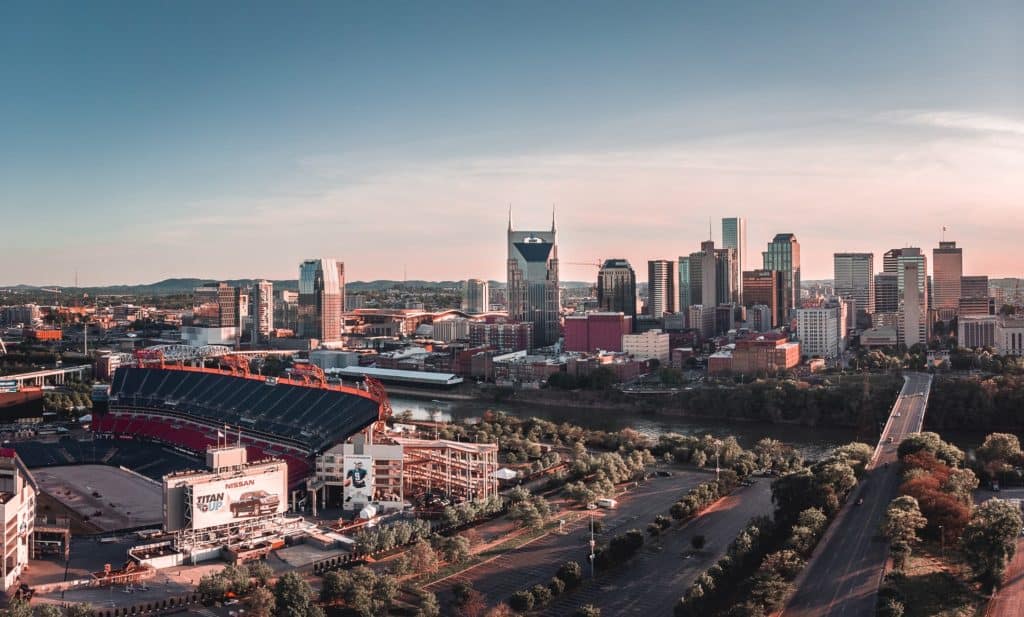 Final Thoughts
Three days in Nashville is the perfect amount of time to enjoy what the city has to offer. The vibe of the Nashville is enthralling and the music grabs you tight and pulls you in.
The city is beautiful, with old brick buildings and historic homes all harboring secrets of music's biggest stars. Nashville is action-packed, a great place to walk around and a pulsating town under the night sky. It is as exciting as it is exhausting, and a trio of days is the right length for many.
But once you find yourself headed home, you'll be in a rush to feel that Nashville revelry yet again.