There's a reason Tokyo is placed alongside cities such as Paris, New York and Hong Kong. It's the pure definition of a modern city. Tokyo is a concrete jungle soaked in neon lights with the ever present rumbling of trains and the mass movement of people.
Tokyo is transcendent, in the way even those who prefer open spaces can still appreciate. Like Japan itself, Tokyo is a vibrant mix of modern culture and ancient traditions. It's a place where fish markets still run in the early hours mere blocks from the influx of Kawaii fashion, anime and arcade halls.
Its mix of boisterous neighborhoods that are home to endless advertisements showing familiar faces and centuries-old temples that saw the birth of Tokyo itself. For travelers, there's not much more you can ask, so take your time and enjoy every twist and turn.
Go-Kart Around Tokyo
The photos have been splashed all over social media. Pictures of cosplay go-kart drivers mingling with local traffic as they make their way around Tokyo. There are few better things to do in Tokyo than to drive around this incredible city on four tiny wheels. The subway and other tours will follow, but for sightseeing with a twist, you don't want to miss out.
There are now a variety of go-kart experiences that will take you through various Tokyo districts. If you miss out, you can also go-kart in Osaka and Kyoto. But the lights of Tokyo shimmer the brightest and the rush of the city makes for an unforgettable tour.
Each group is led by a tour guide, which will ensure you don't take an accidental left turn into a random part of town. Prior to setting out, you'll receive a full safety demonstration before picking your own costume to wear. On this Tokyo go-kart adventure you'll venture through Shinjuku, Harajuku and through the iconic Shibuya Crossing dressed as Nemo, Mario and more with plenty of photo ops.
Visit the Imperial Palace
In the Marunouchi district, the Imperial Palace has a long and rich history. The current palace was built in 1968 and features traditional Japanese architecture with ample use of pillars and beams, along with a sprawling roof. It stands on the site of the original palace that was constructed in 1437 and continues the story of Japan's Imperial family who still use it to this day.
The original palace was created by Feudal Lord Ota Dokan. At the time, it was the centerpiece of Tokyo, from which the city grew. Visiting the palace is an arresting look into the history of Japan. From the outside, you'll be able to look upon the 7-foot thick walls that envelope the beautiful building along with its ornate gates.
As you wander through the gate, you'll cross the famed Nijubashi Bridge that reflects over the glistening water. On the other side are the original 17th century gardens, East Higashi-Gyoen, which is perhaps the most memorable aspect of the Imperial Palace.
Keep in mind that there is a strong limit on the amount of visitors, with an application required weeks in advance. You can get around that by booking this guided tour.
Wander Around the Ginza district
There are certain parts of Tokyo that you can see long before you arrive. Just like the bright lights of Times Square hover like a halo of New York City, the Ginza district is shrouded in sparkling advertisements and shining malls. Ginza is Tokyo's foremost shopping hub, where you can wander all day from shop to shop until your legs fall out from underneath.
It's always been this way. Times Square may be more famous for international travelers, but Ginza has been the center of commerce and trade in Tokyo for centuries. It's here that five roads converge upon Tokyo from the nation's five major cities. It's an ancient trade route that continues into the modern era.
Ginza is a rush of activity. The swarm of locals moving from A to B can feel like a time lapse. There are coffee and teahouses strewn across the district that are a perfect, cozy spot for some people watching. This is more pronounced on weekends, when it becomes a pedestrian haven without a car in sight.
Tokyo National Museum
Ginza and the Imperial Palace are tangible looks into the past. But to go further, you'll need to visit the exceptional Tokyo National Museum. The expansive collection features over 115,000 pieces of relics and local art that explore the nation's story in astonishing detail.
The National Museum is set within multiple buildings harboring armor and swords used by samurais, ancient pottery, period clothing and calligraphy. Many of these form a part of Japan's Important Cultural Properties. There are even Buddhist scripts that have been dated to the beginning of the 7th century.
The art and pottery sections are particularly enlightening. There are numerous ceramics from early Japanese history, plus several memorable pieces of gilded woodwork with the use of various lacquer like gold and the mother of pearl, called nacre.
For further insight, the museum runs guided tours in English. There is also a 17th century teahouse and landscaped garden to explore after making your way through the Tokyo National Museum.
Explore the Fish Markets
Tokyo's street food scene is permeated by the aromas of the Pacific Ocean. Wherever you go, you won't be far from the ocean's spoils, with vendors slinging seafood treats around every corner. But it's Tokyo's fish markets that turn the simple act of eating seafood into an experience worthy of a place high on the itinerary.
There are two major fish markets travelers should see while in Tokyo. You'll be glad to hear that one is inside the other, which will save you plenty of time. They are Tsukiji, otherwise known as Japan's Kitchen and Toyosu, currently the largest wholesale fish market on earth.
Tsukiji is Tokyo's old school market. It began in 1935 and quickly found itself at the heart of the scene. Locals, and eventually travelers, would wake up hours before the crack of dawn to arrive at the market and bid at the early morning auction or simply kick back and enjoy the show. In 2018, the interior of the market was shut down and replaced by Toyosu. But the exterior market continues, with the frenetic energy of the market flowing on without issue. You'll find a vibrant array of colors strewn across the ice with fishmongers hailing you down like a cab.
Toyosu is a modern take on Tokyo's famous fish market. Here, you'll find the iconic early hour salmon auction. But it's less of a rough-and-tumble experience and is designed with tourists in mind.
Shop in Akihabara and Anime It Up
Ginza may be the main shopping hub in Tokyo, but there's something quirky, unique and utterly charming about Akihabara. Its cultural eccentricities, pop-culture and nostalgia combine to create perhaps the most Tokyo-esque shopping experience.
Forget the international stores and shopping for the latest worldwide trends. Akihabara is all about anime, manga, arcades and all things that scream geeky but cute. The bright neon lights flash above and the mix of gadget stores has given the area the nickname Electric Town.
A stroll along the main drag, Chuo Dori, will have you walking by hordes of teens with the latest technology, dress to the nines in what's known as Kawaii fashion. Follow the flow of foot traffic into one of the largest electronic stores in the world, Yodobashi, before visiting one of the many arcades to unleash your inner gamer. But to truly embrace the oddities of Akihabara, one needs to venture into the many themed restaurants and cosplay bars, such as the maid cafes.
Go to the Top of Tokyo Tower
Standing at 2080 feet (634m) the Tokyo Skytree hovers above the skyline and is the tallest building, not just in Tokyo but all of Japan. It's an arresting sight wherever you are in the city and its fluorescent colors add another layer of wonder and awe after the sun goes down.
Travelers will find the base of the tower in the Minato district and by taking a trip to an observation deck, you'll have the best views in Tokyo. The building, which opened in 2012, has multiple observation decks. These include several glass-levels that rise like cylinders. You can even venture up a unique spiral walkway with the city growing ever smaller below.
Eventually, you'll reach a clear floor with Tokyo laid out like a map, providing a thrilling heart-in-mouth experience. The tower also has a restaurant with gorgeous views, for anyone who wants to treat their partner to a memorable date night when in Tokyo.
The second largest building in town, the Tokyo Tower, is another option for memorable views. It was designed after the Eiffel Tower and rises to 1090 feet (332m).
Embark On a Street Food Tour
Most travelers would be familiar with parts of Japanese cuisine. However, with so much variety and local culinary talent, you'll be remiss not to sign up for a food tour when in town. From sushi and miso soup to noodles and okonomiyaki, there's no shortage of mouthwatering cuisine to sample. It's something that will also help you experience Tokyo just like a local.
Japanese cuisine is famous for its delightful yet subtle flavors, with each dish somehow also looking like a work of art. Add in the typically healthy aspects of the local food scene and you'll quickly find yourself in foodie heaven. One way to experience Japanese food at a grassroots level is to join this street food tour. Wander through Shibuya trying delicacies such as Osaka takoyaki, Kobe beef skewers and a local dessert called Tayaki over the span of three hours. The tour also includes a visit to the exciting underground food market called Shibuya Depachika.
For lovers of ramen, then you'll want to experience this ramen tasting tour with a local expert. Enjoy six tastings of the delicious noodles in three different neighborhoods around Tokyo.
Visit the Edo-Tokyo Museum
Before Tokyo was Edo, and by combining the two, the Edo-Tokyo Museum is able to showcase local history in wonderful detail. While the National Museum covers the broader past of Japan, Edo-Tokyo is all about local events, spread in an easy to follow, chronological order.
The museum takes you on a journey back to when the region was simple tidal flatlands. From there, you venture back to the 21st century via the re-creation of townscapes and various distinct architecture. The to-scale villas and homes, plus ancient maps, help to show you the development of the city from its humble beginnings all the way to its present iteration as a modern day metropolis.
Between the scale buildings are various artifacts, multimedia displays and interactive exhibits. Such is the scale of the museum, you'll want to set aside at least half a day to see it all. But if you're pressed for time, the Edo section of the museum is most fascinating.
If you wish to sign up for a guided tour, you'll be happy to know that there are English-speaking guides that will help shine light on each section. But you should try to book at least two weeks in advance.
See the Senso-ji Temple
With a grasp on the history of Edo and early Tokyo, you'll be well placed to explore the city's spiritual home. The Senso-ji Temple was built in the year 645 and was dedicated to the Kannon Buddha, who is the goddess of mercy. It's Tokyo's oldest temple, a place where you can sense the history and each of the 14 centuries that have passed. Much of this aura lies in the temple retaining its original designs.
You'll find Senso-ji in Asakusa at the end of a long street market where vendors sell trinkets and woodwork to locals and travelers alike. To make your way into the temple, you'll have to pass through Thunder Gate, or Kaminarimon. The feature of the famed gate is the towering and scripted red lantern, which is a representative symbol of Tokyo. You'll smell the incense floating out of the lantern, the smoke is believed to cure ailments.
As you wander into the temple, you'll be surprised by its size. Covering 50 acres, the precinct is a labyrinth of ornate lanes and historic structures, one that is even more impressive at night.
Relax at Ueno Park
Modern Tokyo is a mad rush of action, bright lights and sensory overload. It's a traveler's dream, yet one still needs to make time for a little R&R. Whenever you feel the need for a break from the busy streets, make a beeline for Tokyo's gorgeous and green Ueno Park.
The urban space is the largest park in the city. Covering 212 acres, it's much more than just lush lawns to veg out on. Before picking a spot to relax and watch the world go by, explore the park on the many wide paved trails. As you wander under the cherry trees that bloom bright pink in spring, you'll find the Shonobazu Pond, which you can explore on a small boat. As you do, you'll get up close to the Benten-do Temple that stands on a tiny speck of land.
Afterwards, wander over to the Toshogu Shrine that features over 250 embellished lanterns and was built in the 1600s. Also within Ueno Park is a zoo, aquarium and the National Museum of Nature and Science.
Explore Odaiba
In Tokyo Bay, Odaiba is a beguiling island that's a brief trip from downtown. It's a gleaming hub of entertaining and eye-catching restaurants, not to mention the ultra-modern Fuji Television building and several recreations of iconic landmarks.
You're never quite sure what you'll come across on Odaiba. As you're enjoying the city views, you may stumble upon Tokyo's own Statue of Liberty, the captivating Leisure Land in Palette Town, a kid-friendly amusement park or one of the biggest Ferris wheels on earth. The many thrilling attractions are balanced out by the island's man-made beach. When the sun's out, you can laze down on the sand and soak in some rays.
Other experiences on the island include the National Museum of Emerging Science and Innovation, along with Tokyo's own Legoland. After dark, the Rainbow Bridge, which connects to downtown Tokyo, lights up creating a dazzling display.
Take a Cooking Class
Having spent a few days sampling all the amazing food around Tokyo, it's time to learn how to bring the local flavors back to your home kitchen. Whether you want to learn how to roll sushi or make local recipes that have been handed down through the generations, your best bet is to sign up for a cooking class.
There are many ways to do this, with anything from a typical cooking school class to a private home experience on offer. So to help you out, we've got one of both. On this walking tour and sushi class, you'll make your way to the Tsukiji Fish Market to learn about local seafood culture. After experiencing the bustling market, you'll then head to Japan's biggest cooking school to master the art of rolled sushi.
A great alternative is a private cooking class. Within a local home, you'll discover how to create common family recipes and enjoy local insight into Tokyo culture as you later enjoy your meal.
Join a Bicycle Tour
There are many ways to get around Tokyo, whether that's on foot or making use of the efficient public transport. To switch things up, why not get yourself a set of wheels?
At the beginning of Tokyo's Palace Cycling Course, there are 250 bikes that are free to use. You'll find them at Uchibori-Dori alongside the pristine Hibiya Park, which marks the beginning of the 2-mile (3.2km) journey that skirts around the Imperial Palace. The leisurely ride is short and sweet but provides a different view of the city, along with Nijubashi Bridge and the Ote-mon Gate.
Having enjoyed the fruits of cycling through Tokyo, you can take it up a notch by joining a full-day cycling tour. See all the highlights from Ginza to the fish market as you ride 11 miles (18km) through the city streets.
Visit an Urban Oasis
Comprising an assortment of international gardens, the Shinjuku Gyoen National Garden is the definition of an urban oasis. The garden is located west of downtown and features over 140 acres of lush greenery, scenic bridges, colorful flowers and distant views of the rising skyscrapers.
The National Garden has three distinct garden landscapes, which provide for a variety of park experiences. The garden features one of the best examples of a traditional Japanese garden in Tokyo. Travelers will also be privy to the park's French Formal and English gardens.
Just like Ueon Park, the Shinjuku Gyoen National Garden is a welcome escape from the hustle and bustle of Tokyo. The flashing advertisements are replaced by gleaming water features that reflect the garden's natural splendor and the trees provide the perfect cover for an afternoon of reading or hanging with friends.
While there's never a bad time to visit, the gardens come to life in spring when the cherry blossoms paint the paint in vibrant pink.
See the Cherry Blossoms
Speaking of cherry blossom season, travelers visiting Tokyo in late March and April will arrive right on time for one of the city's most exciting events. Each year cherry blossom fever grips Tokyo as residents and travelers await impatiently for the colors to arrive.
Also known as sakura season, this time of year is purely magical as thousands of trees around the city grow millions of pink flowers. Residents venture into local parks to celebrate by hosting hanami parties and local stores get in on the action as well, with pink bento boxes and drinks.
There are many amazing places to see this natural phenomenon. One of them is the Rikugien Gardens. The trees hover over the man-made canal, creating the famous weeping cherry blossom trees. The sight is even more spectacular at night, with lights illuminating the scene.
Ueno Park is another popular spot. Its main avenue is laden with cherry trees forming an effervescent passageway come April.
Watch Sumo Wrestling
Beginning over 1,000 years ago, Sumo wrestling is a national institution. In ancient Japan, sumo was a ritual and a way to pray for good seasonal harvests. During the Edo era, Sumo became more of a competition with regular tournaments held with profits going towards the city's temples. This brought sumo wrestling mass popularity. One that has been maintained to this day.
Watching Sumo wrestling is one of the best things to do in Tokyo. But it will require some prior planning. There are six major tournaments held in Japan each year and only three of those are in Tokyo. These take place in January, May and September. Amateur tournaments, however, are more regular.
Travelers should purchase their tickets ahead of time, as the popular Saturday and Sunday matches will probably sell out. Tickets go on sale a month in advance and you can purchase them online. On the day of the event, matches will begin at 8.30am featuring the lower division wrestlers. Most of the crowd will arrive after 2pm in anticipation of the best sumo wrestlers competing in the evening.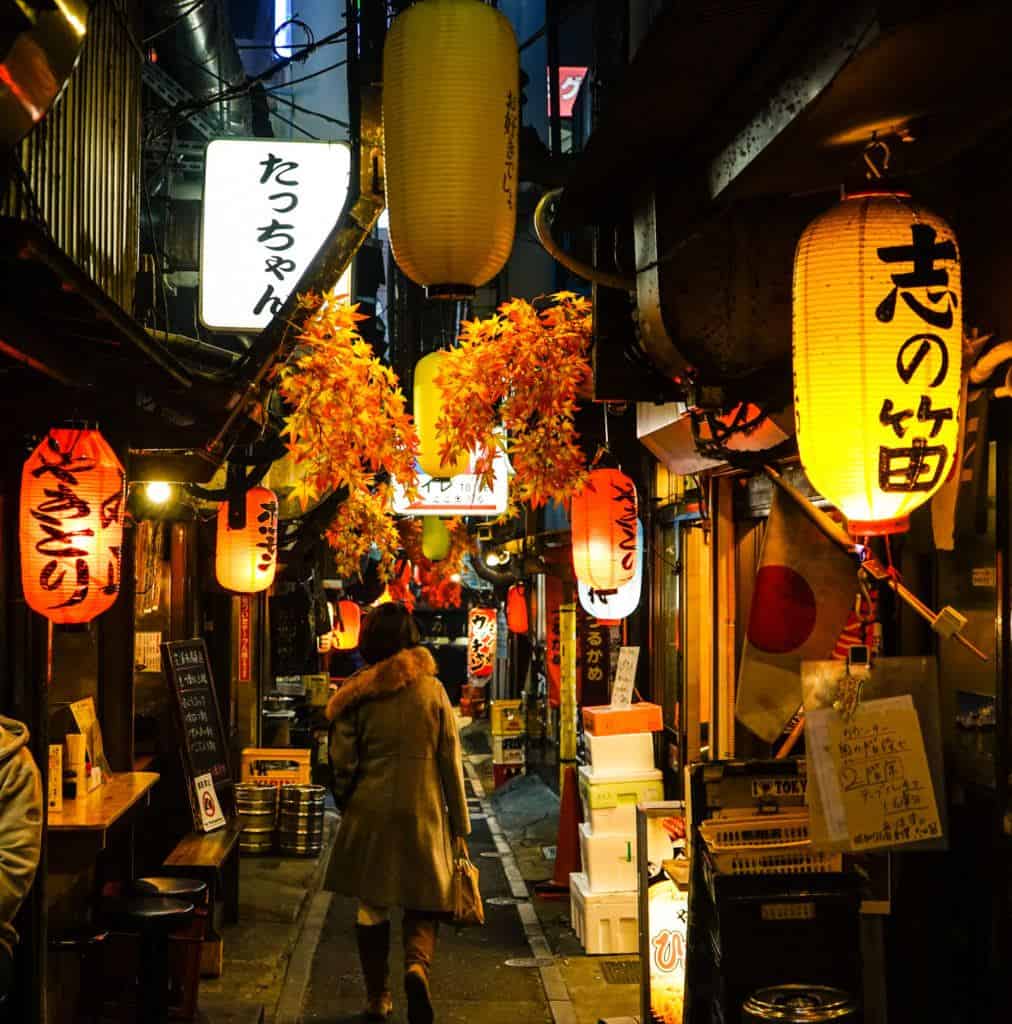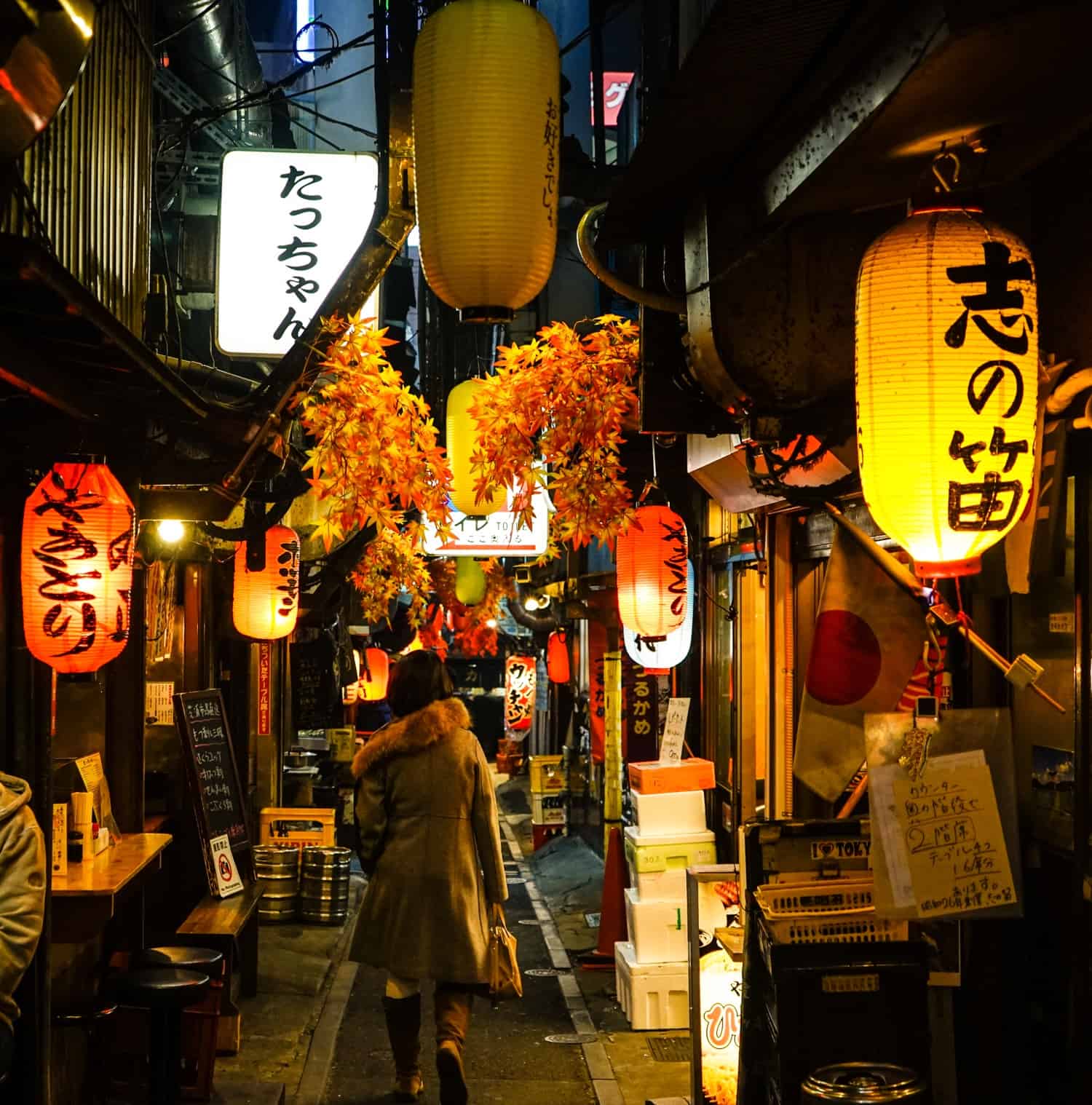 Have a Night On the Town
During the day, Tokyo is a mad rush of locals commuting to and from work or enjoying their lunch break. But at night, the city's serious side falls away, leaving a much more carefree environment. As the neon lights flicker on, Tokyo starts to let her hair down and several exciting nightlife hubs join the action.
Nightlife in Tokyo is more than just pubs and clubs. You'll find vibrant izakayas where small bites are served alongside cheap drinks. A stop here is a common nightcap for those who shopped into the evening. Visitors will also find late-night art galleries and ample fine dining.
But if you have no plans the following day, you can run deep into the night in Shibuya, Roppongi or Shinjuku. Here, you'll have a greater mix of locals, expats, and travelers who converge on the many local nightclubs and chic bars. If you want to get to know the locals more, keep an eye out for the many izakayas under the train tracks in Nakameguro and Ueno for cheap drinks, with barely a traveler in sight.
Catch a Game of Baseball
Japan's love of baseball isn't as documented as the traditional sport of Sumo wrestling. But in recent decades it has grown to become one of, if not the, top sport in the country. If you're someone who likes baseball, or loves watching live sport on their travels, then you'll want to get along and see the Nippon Baseball League.
Tokyo has two professional baseball teams, the Yomiuri Giants and the Tokyo Yakult swallows. The former being the most successful team in the league and the latter playing out of an iconic stadium which features an electric atmosphere.
The season runs between March and October, providing travelers with plenty of opportunities to see either team play. The Giants play in front of large crowds that regularly reach over 40,000 fans and the Swallow supporters are famous for their umbrella dance.  
Photograph Shibuya Crossing
Every famous city has a central spot. One that when you visit, you feel as if you're in the city's heart. In Tokyo, that spot is the Shibuya Crossing. You've seen it before, the time lapse of thousands of people crossing from one side to the other. It's just about in every other tech ad. But nothing can prepare you for the frenetic intersection.
Steps away from two of the busiest train stations in Tokyo, the crossing marks the spot where astonishing crowds converge. When the lights turn red and the traffic stops, a mass of people, like a murmuration of starlings, walk in unison from one side to the other.
The intersection is home to a Starbucks, which has the perfect view of the event from above. The Shibuya Bridge is another option. After capturing the crossing on camera, line up at the intersection alongside thousands of others and wait to cross.
Day Trip to Mt Fuji
From certain spots in Tokyo, you'll be able to see the distant sight of the snow-capped Mount Fuji. Via the enthralling bullet train, it takes less than two hours to make it to the famous mountain. It's one of the most popular day trips from the city, especially if you combine the experience with a visit to the gorgeous Lake Kawaguchi.
Travelers with a Japan Rail Pass can make their way to Fuji-san for free and between June and September when the trails are open, you can make the thigh-burning trek to the summit via one of the four trails. There are also huts along the way for a multi-day trip.
If you're short on time, this full day experience takes you to amazing views of the stunning mountain before exploring the banks of Lake Kawaguchi.