Nan is a town bordering Laos in the remote valley of the Nan river in Northern Thailand. It marked the mid-way point of our Northern Thailand road trip and after having travelled 700km on the back of a scooter I was exhausted and in desperate need of a rest.
Up until now, we had been arriving in towns late in the afternoon, staying a night and then leaving the following morning. This routine was really starting to take its toll on me.
We therefore came to the excellent decision of staying in Nan an extra night, giving us a chance to explore the town and rest our aching butts for a day.
I spent the first day in Nan sleeping.
Yes, really.
When Dave woke me up to ask if I wanted to go on a short afternoon bike ride with him and Stuart that afternoon, I gave a non-committal mumble and rolled over back to sleep. Good thing too, as they ended up riding a ridiculous 350km to the Laos border and back. Something which almost resulted in their deaths.
I definitely made the best decision.
Feeling guilty about having seen absolutely nothing of Nan the previous day, I woke up on our final morning and immediately reached for my camera.
"Dave!", I squealed excitedly. "I'm going temple hunting! Isn't that exciting?! Come with me!"
It was now his turn to roll his eyes, mumble under his breath and fall back asleep. Fine. I would go by myself.
Being a temple town, I didn't have to do much hunting. Much like Chiang Mai, simply choosing a street to walk down resulted in the discovery of several interesting wats.
There was Wat Hua Kuang, which is thought to be one of the oldest wats in the town.
Next up, was Wat Phra That Chiang Kham. Also known as the "Monastery of the the Relic Supported by Elephants", there is a beautiful chedi towards the rear surrounded by a ring of elephants.
Wat Mingmuang, which was by far the most elaborate temple I've ever seen. I notice something new every time I look at these photos – the dragons, the witches, the jewels, the elephants… I could have spent all day walking around the wat, discovering new and intricate design details.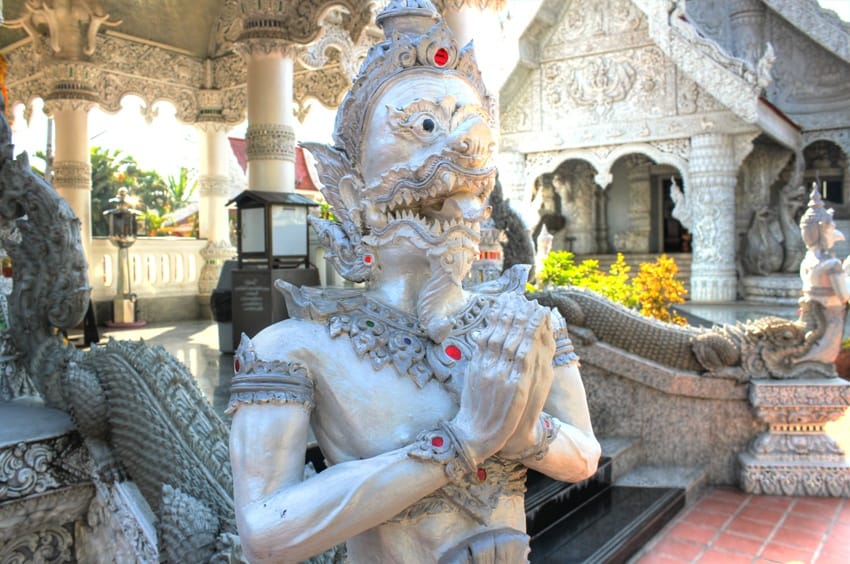 "There's a lady who's sure all that glitters is gold".  Could Robert Plant have been singing about Wat Sripanton, the final stop on my temple tour of Nan? As I'd been riding around town, this was the temple which always caught my eye and up close it was even more extravagant than I'd expected.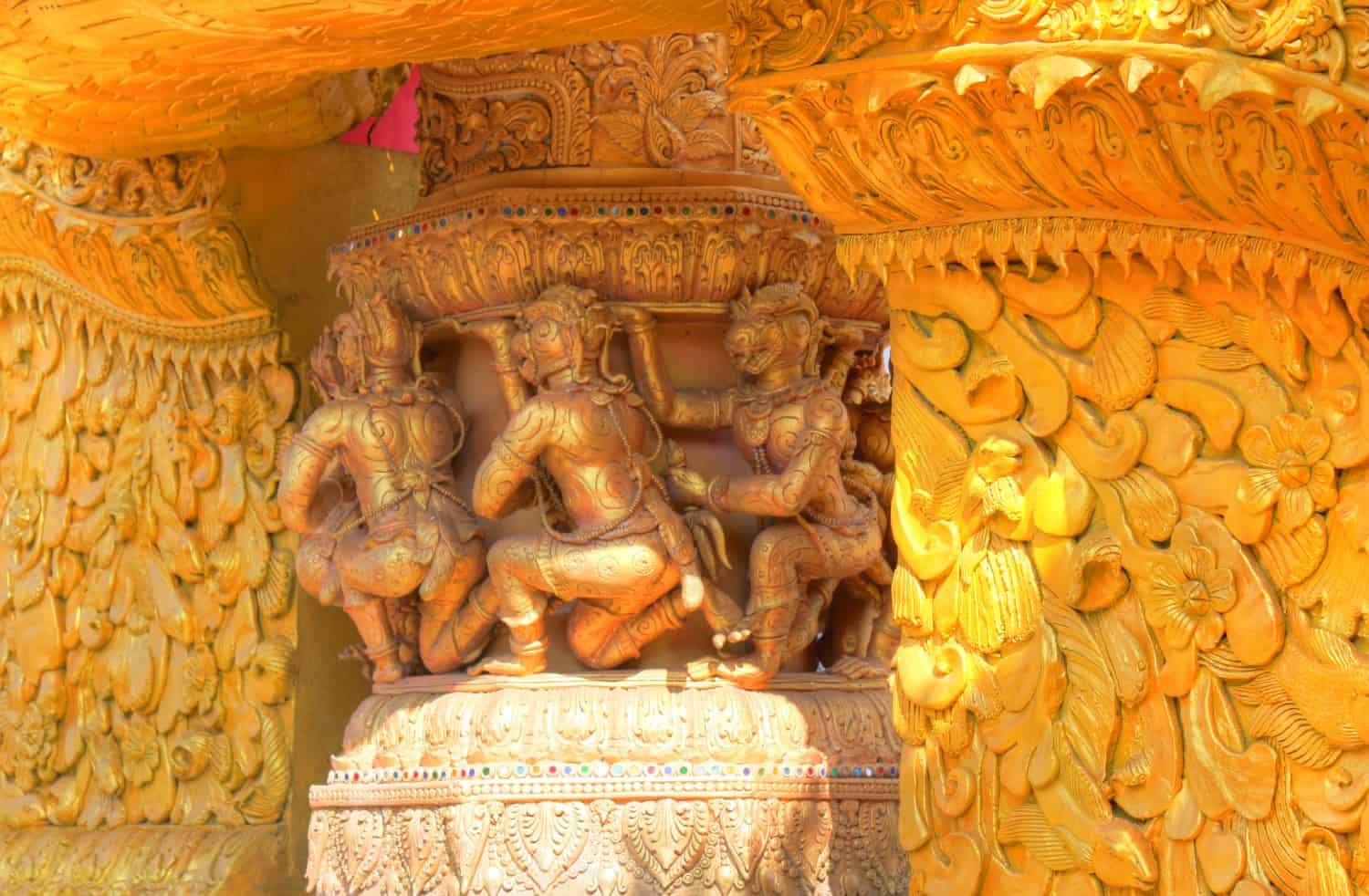 And that concluded my temple hunting adventure in Nan. I'd spent just under an hour exploring and only visited two different streets in town.
Who would have thought there would have been so much variety in such a small area?