For as long as I have traveled around the world Tel Aviv has held it down as being one of my favorite cities for food, sun, and really hot people in their 20s. Definitely where some of my more maturing experiences have occurred but I always have fun in this seaside paradise of art and youth. Whether I come for a crazy party weekend to let off some steam or to visit my cousins for a few days of chill family drinking you can find all points on the spectrum of experience in Tel Aviv.
Located right on the Mediterranean Sea the sunsets here are some of the best in Israel. The water makes your skin glow and gleam after a week of dips and for all you people out there who claim you do not have the genetic predisposition for tanning, well, get ready for the sexiest bronzing of your life.
Tel Aviv is also the quintessential cosmopolitan artist city in Israel. From the infinite gallery spaces, concert halls, museums, and graffiti, nearly every single surface is adorned. Other than the amazing coastline and blooming art scene Tel Aviv's creative spirit can also be found in its food. This is one of the best cities to experience through your taste buds. Almost all of the restaurants here are vegan friendly and you will not be munching on the standard tempe and lentils for your breakfast, lunch, and dinner. Perhaps sir would care for some 3D printed meat from the deli?
For all of you who are planning to travel to Israel after November 1st Tel Aviv is going to be your best bet when it comes to getting into restaurants and bars without the Israeli issued katav yarok (green pass). The going out scene in Tel Aviv is mostly held outdoors. There are some clubs that are considered closed spaces that you may encounter problems when entering, but overall you should not encounter too many barriers when it comes to being able to eat and drink. For the purposes of this itinerary I recently took a "research" trip to Tel Aviv to get the latest scoop on where I could go armed with only my American vaccination card and a "can do" attitude.
Day One (Thursday)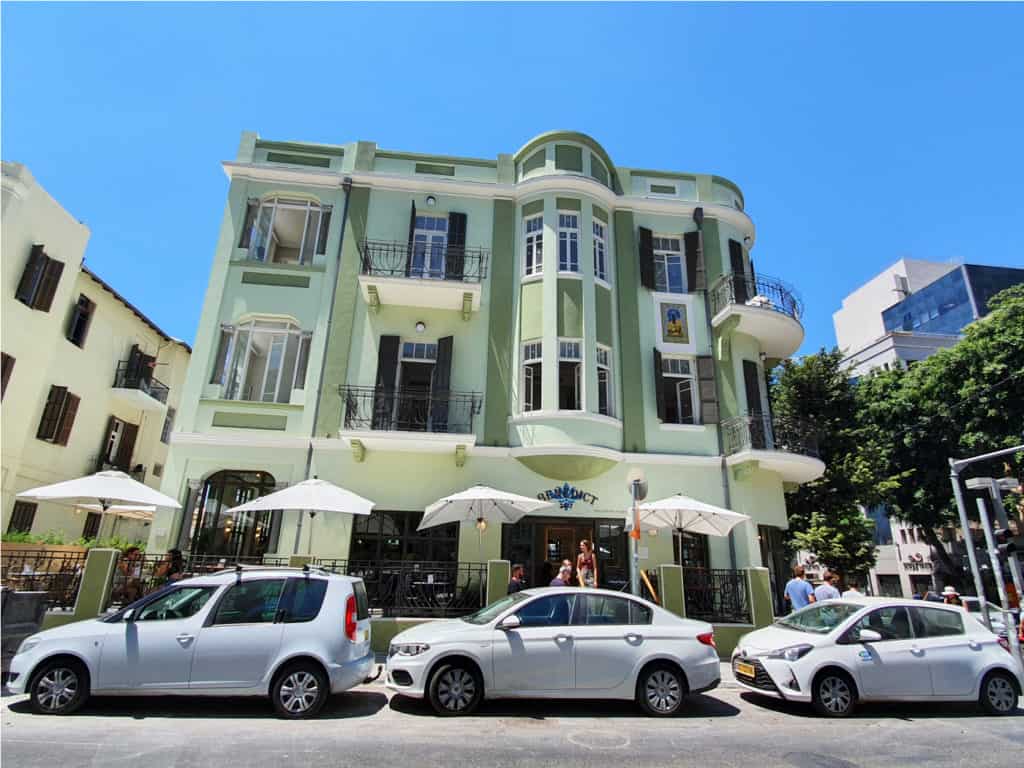 Breakfast at Benedict's
Let's start your trip off right with something hearty and cholesterol dense. Why not you're on vacation? Benedict's on Ben Yehuda Street has some of the best Western style breakfasts that you will encounter in Israel. The restaurant is not kosher so that means that all of you who have been holding out for a piece of crispy bacon this is your moment! Some of the classics on their menu include: English style breakfast, french toast, bagels with all the works, shakshuka, eggs benedict, eight different types of pancake, and steak and eggs. Definitely split a few things if you have more than three people at your table. The food size here is huge and I have never seen anyone finish off a main dish by themselves. Benedict's opens bright and early at 8:00am and usually has some sort of a line forming by 10:00 so the earlier you show up the better. Let that be a testament to the delicious reputation of the food.
Shopping Shankin Street/Florentine
Tel Aviv is a city for the bold fashionista. Although Israel is a religious country that does not stop the youth of the Hill of Spring (Tel Aviv's literal translation from Hebrew means Hill of Spring) from wearing some of the most outlandish fashions you will see on this side of the world. Oh boy what a spring time it is with colour being the name of the game in this town. Definitely don't miss your chance to experience some amazing shopping from local vendors and boutiques all located on one single and convinient place, Shenkin Street. One of my all time favorite stores is actually just an open air little store where this man handmakes some of the cutest custom body jewelry. You can pick what kind of stones or gems you want, the type of metal and then he makes it right there in front of you and will fit it to your body. On top of that he really hypes you up too with how hot you look. It's phenomenal. Generally though you can't throw a rock on this street and not hit some amazing and unique pieces of clothing.
Vintage Shopping Buy Kilo Men and Women
Another amazing option for some vintage shopping is Buy Kilo Men and Women in the Florentine neighborhood. Here you pay for clothing according to their weight at 100-400 shekels per kilo. The racks are packed with funkiest clothes that are curated by an amazing staff. You walk out of the store feeling like you got your money's worth without diving deep into your wallet for cool one of a kind pieces. I managed to snag some amazing strappy little shirts that weighed nothing and topped the scales with an amazing shag coat.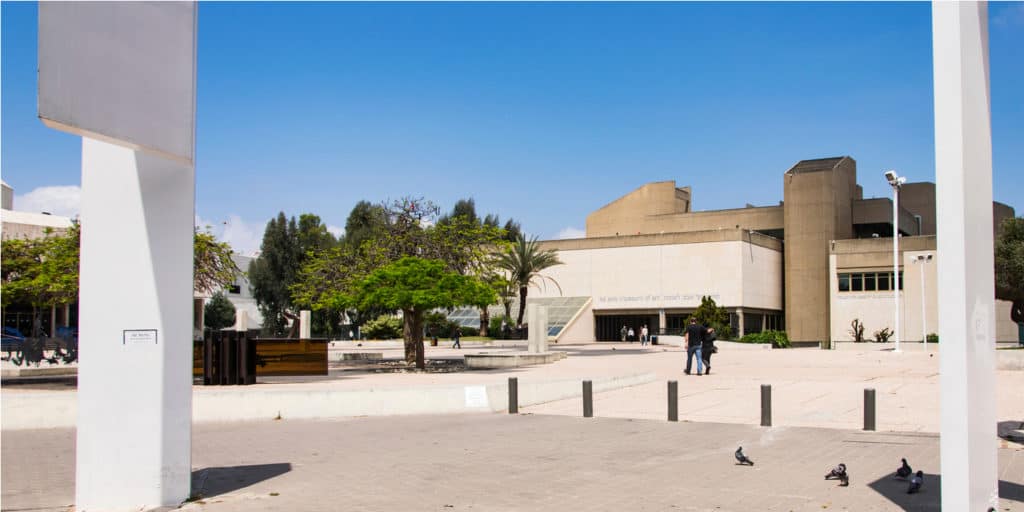 Touring the Galleries and the Tel Aviv Art Museum
Tel Aviv is an ideal city to live in if you are a working artist. There are so many independent galleries operating in Tel Aviv it's mind boggling. Two years ago when I interned at the Israel Museum in Jerusalem we took a company trip to Tel Aviv for the day to meet with all the galleries and their directors in Florentine. We visited over a dozen galleries and barely scratched the surface. Each gallery shows divergent themes and styles of art everything from musical instruments to portraiture art. Of course the main palace of art is the Tel Aviv Art Museum. Green pass regulations apply here but if you are still in the six month range since your second dose then you can show them your vaccine card and you should be allowed to enter.
Meshek Barzilay
For dinner on Thursday night make a reservation at Meshek Barzilay, a vegan restaurant located at Ahad Ha'Am St 6. The first thing I noticed about Meshek Barzilay was the beautiful atmosphere. We sat outside underneath a canopy of purple creeping flowers, the smell of salt from the sea, and to be honest the faintest hint of marijuana passing us by. The menu here does not play when it comes to the latest and greatest developments in vegan cuisine. Remember that 3D printed meat I mentioned earlier? Trust me you are definitely aware you are not eating "food food" but the experience of eating something that was made by a printer is worth it. This was not the only noteworthy dish of the night. Everything we tried was delicious and between six people we finished off about three appetizers, a salad, and four main courses and each paid below eighty shekels including alcohol. For those of you who are not familiar with Israeli urban price points, that is phenomenal considering the high quality of the food and environment. Definitely try the roasted eggplant gnocchi and always take the server's recommendation. This place has some special limited dishes that are actually mind blowing like vegan baratta raviolis in a beet coconut cream sauce. Top that off with their hibiscus cocktail to complete this vegan dining experience.
Gugy's
During your stay in Tel Aviv make sure you keep an eye out for Gugy. For years I had no idea who Gugy was or what he did for a living. I just referred to him as all Americans did as the "crazy unicorn sticker guy" on account of the fact that he usually carried a twenty pack of My Little Pony glitter stickers to randomly bestow on people. Gugy's iconic psychedelic style, gravity defying hair, and bejeweled eyes have made him something of an urban legend to foreigners and Olim (new immigrants). However the Tel Aviv native knows that Gugy is not just a staple of the city folklore, he is in fact a business owner and has two bars that he named after the man the legend himself, Gugy. The vibe of his bars are just like him. Lots of light, lots of colour, lots of glitter, and plenty of alcohol and dancing. The drinks are not too pricey but what you're really paying for is the damn good time. The nice thing about Gugy's is the size. There is room to dance if you want to dance but also places removed enough to be able to have a nice drunk chat with your friend.
Day Two (Friday)
Brunch at Yishtabach
After your night out on the town you need to be replenished. One of the best post night out dishes is a schnitzel sandwich from Yishtabach in Shuk HaCarmel. These sandwiches are served with roasted eggplant, matbucha (spicy tomato and red pepper jam with roasted garlic), and spicy green pepper on a fresh whole challah roll. The cost is only 35 shekels and these guys move fast. This place is great if you need food for a large group of people and is also a godsend if you started your day hungover. Their assembly line efficiency can turn out seven hot and perfect sandwiches every four minutes. Fair warning these sandwiches are huge and super filling so don't be hesitant to split with someone. Trust me on this plenty of times my eyes have been bigger than my stomach but I never finish the whole thing.
Drinks at Vivian's
It is said that nothing cures a hangover better than consuming more alcohol. On Friday's people in Tel Aviv usually head to the Shuk en masse to sit, eat, and drink the day away. At around 4:00pm people head home and start preparing for the Sabbath. However the best place to get your Friday day drinking done is at Vivian's in the Shuk. This is a little pop up cocktail bar that serves some of the tastiest little cocktails in the whole city. These drinks are not cheap but they are worth it because the bartenders are heavy handed with their pouring so you are getting your money's worth. These drinks are "vacation strong," meaning that if you order a single you are actually going to end up drinking a double. Watch yourself. The groovy 70s playlist and second hand weed inhalation can make those drinks go down way too smooth. Also try to get there before noon or at noon to get a table. The place is packed by 12:30pm.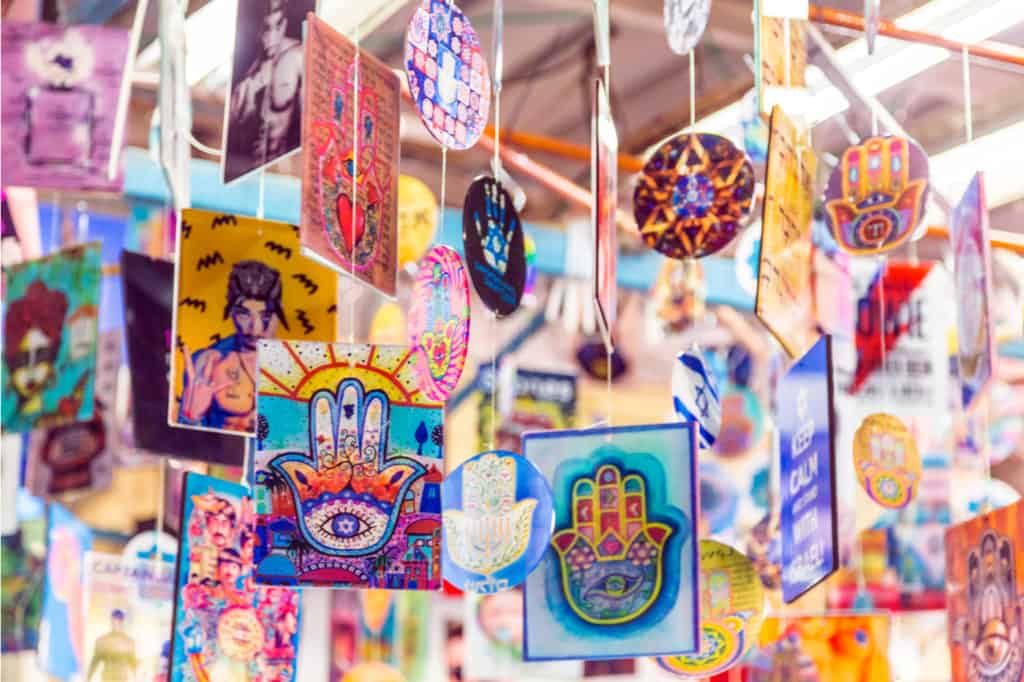 Shuk HaCarmel
Since you are already in the Shuk this would also be the ideal time to pick up supplies for your beach afternoon tomorrow. Grab what you think you may need because here you can buy it for a steal. Shuk HaKarmel is the place for all your shopping needs whether that be food, beverage, clothes, shoes, jewelry, sunglasses, lighters, face masks, you name it they probably have it in the Shuk. If you are a lady try battig those eyelashes a few times and the male vendors will probably knock off a few shekels. As you make your way to the next destination take in the vibrant smells, colours, and textures. Little side tip Friday's are a packed day in the Shuk and sometimes it is easier to move along the sides then stay in the middle where the crowd gets backed up a lot.
Dinner at Vong
Laying down the right food base before a night on the town requires the right restaurant both for a more upscale or adventurous dress code in addition to some delicious food and beverages. Welcome to Vong, a Vietnamese culinary experience of colour, flavour, spice, and sake. This is the place where I tend to break out my more daring fashion. I like to think of the walk to my table as if I were strutting down a catwalk. It is important for me on a night out to suck out every bit of enjoyment I can and yes that means I like to look great. Vong allows for such moments. They also never fail to deliver on the food with something on the menu for everyone including vegan, vegetarian, gluten free, and non-kosher items. The staff is also super accommodating if you need to add last minute parties to your table but on that note always make a reservation in Tel Aviv for dinner.
Salon Berlin
Friday night is a chill night in Tel Aviv. It is really not for dancing, that's more a Thursday activity. Instead on Friday nights people go out for a few drinks and laughs with their friends after their Shabbat meals are finished. One of the best places to get a table and not have to wait a lifetime is Salon Berlin. The place is really a dive bar through and through but they have great deals on drinks. I usually opt for the draft beer and a shot of hard liquor for 35 shekels. On top of the cheap liquor you can't beat the vibe of the crowd. Definitely where the beautiful young people of Tel Aviv come to drink. The kind of place where you accidentally end up drinking with the staff till 2:00am and then your friend helps you get home, acting as your human crutch.
Day Three (Saturday)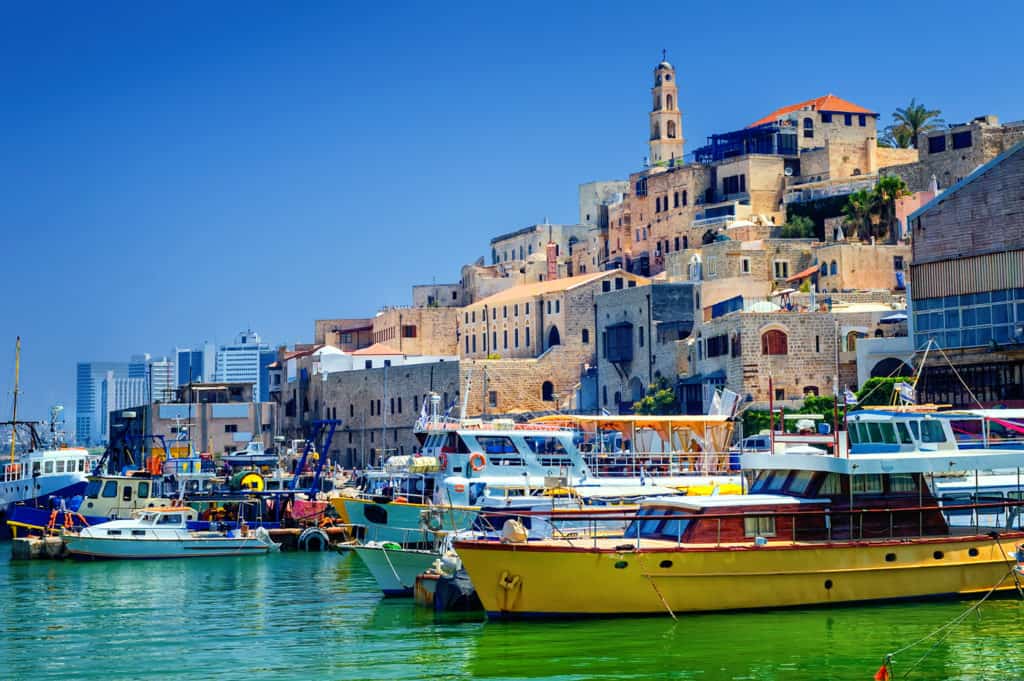 Saturday Morning Exploring Yaffo
On Shabbat most of the city is shut down as is customary in Israel. However the shutdown is nowhere near as severe as in more religious cities like Jerusalem. On Saturday mornings you can actually find some open stores to shop around and also grab a bite to eat in Yaffo. There are several restaurants in this neighbourhood that are delicious but I tend to gravitate towards Cafe Puaa for a quick breakfast. Their menu is mostly traditional Israeli breakfast and lunch items like Shakshuka, Sabih sandwiches, muesli etc but they are one of the cheaper options in that area.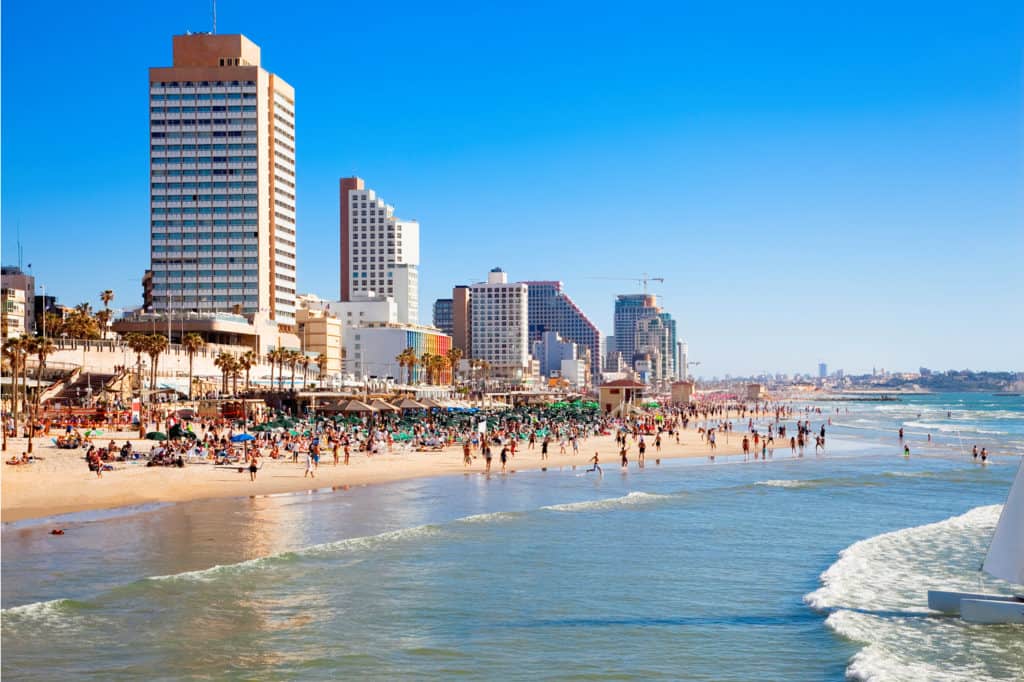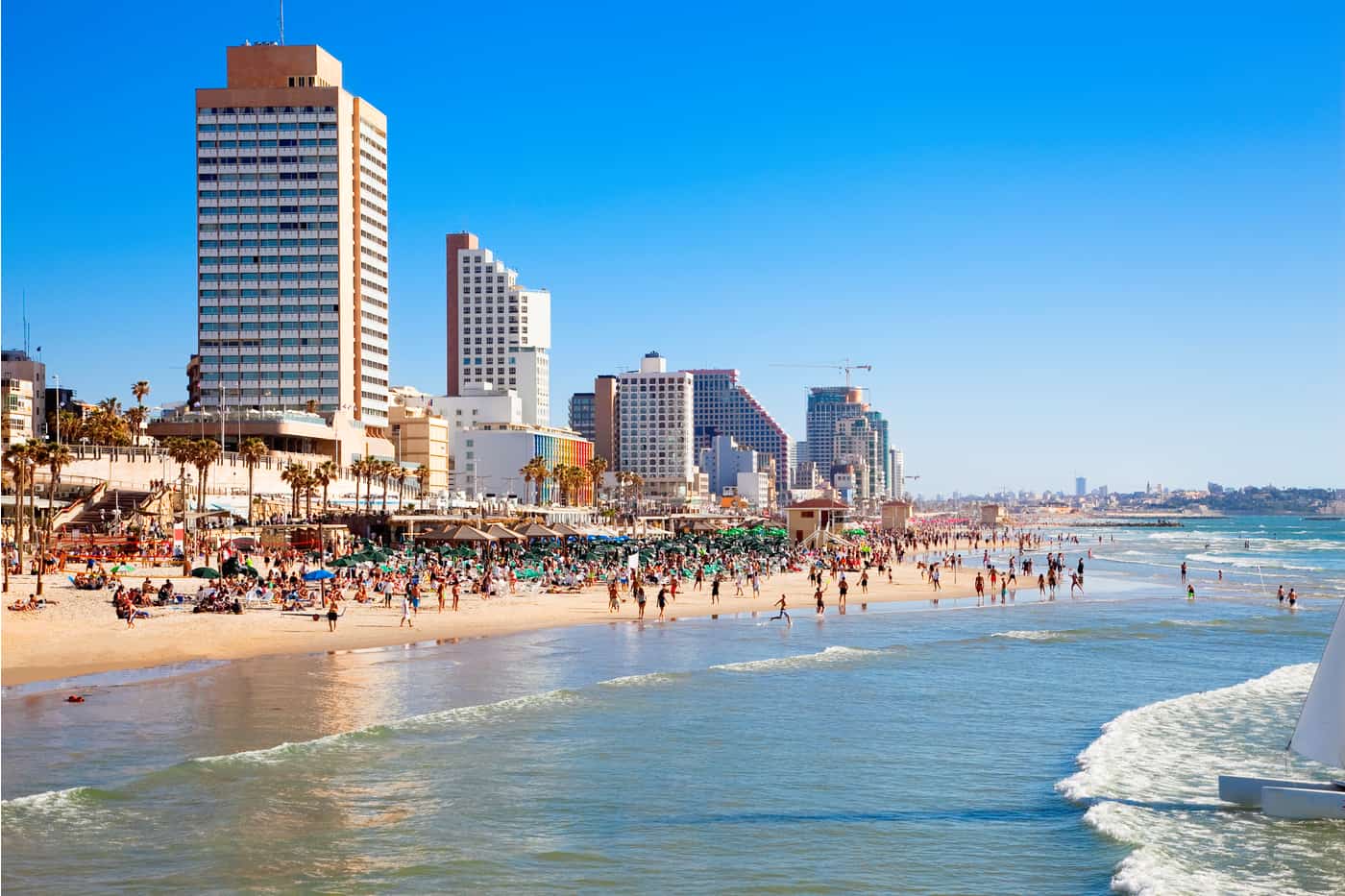 Beach Afternoon
Without a shadow of a doubt one of the essential must do items when I come to Tel Aviv is to do a whole beach day. The weather in Tel Aviv is fit for the beach year round depending on where you are coming from but the ideal beach season is from the end of April to the beginning of September. There are two beaches I usually go to: Jerusalem or Banana Beach. There is no special reason that I go to these beaches; they are just the closest in proximity to my cousin's apartment. Tel Aviv is located on a long coastline of the Mediterranean with kilometers of beach that span down Shlomo Lahat so if you want to dress for the beach before going to breakfast and then head to a closer beach in Yaffo that's totally an option. There is shade cover on all of Tel Aviv's beaches but these spots usually fill up early in the day with families. Definitely bring a hat with you. The sands on Tel Aviv beaches are the softest in all of Israel and the water is less salty than the Red Sea in the south making these beaches great for swimming.
Cicchetti
I don't know about everyone else but I have a deep love for Italian food. It's an ancient food form, built up of nothing but simple, fresh, and delicious ingredients. So, anyone for some Italian food? Ciccetti on Yehuda ha-Levi St 58 has some of the most delectable and tasty small plate Italian food served with excellent aperitivo options. The menu really hangs onto that same principle of simple and fresh food but makes it a work of art. Ciccettis delivers dishes that engage all your senses, the visual beauty combined with the seductive aroma and the taste! The thing I love most about this place though is the casual fare of the restaurant itself. While the food and alcohol is extravagant the staff and patrons are super chill. Dress code is israeli casual, meaning jeans, a t-shirt and your birkenstocks will do just fine. Be sure to make a reservation sometime during the week prior to your trip.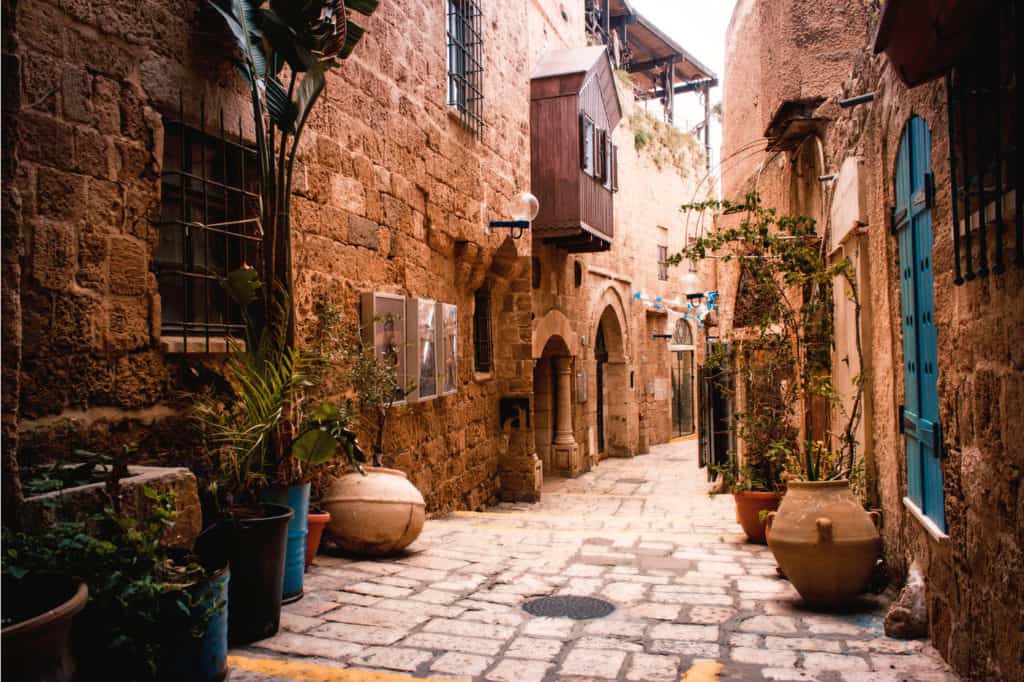 Tel Aviv is definitely my favorite Israeli city and for sure in my top ten of all time places I have visited.  If I wasn't pursuing my Masters degree in Jerusalem I would have moved to Tel Aviv a long time ago.  There are no rules here, it's the kind of city where you can come as you are, have meaningful life conversations with strangers, eat well, take an afternoon dip in a blue sea, become an artist, do anything.  There is no rush to get anywhere and honestly this is one of the best places in the world to just recenter yourself after a long work week or year.  To take a minute and just breathe.  
Related Articles on Israel

🕍 How to Spend Three Days in Jerusalem, Israel
🏝 How to Spend Three Days in Eilat, Israel