Phu Lang Ka is a small and remote village in the mountains of Phayao Province in Northern Thailand.
We spent one night there on our Northern Thailand road trip and stayed in the only accommodation option the village has: Phu Lang Ka Resort. Arriving at 4pm in the afternoon after spending the entire day riding on the back of a scooter, I announced it was time for bed and stumbled off to our small hut to lie on a lump of concrete disguised as a bed.
I wasn't going to get any rest here.
Dave and Stuart discovered that the "resort" didn't have any beer – or any cold drinks either. After a ten minute ride on the bike to the nearest shop, Stuart returned armed with five hundred bottles of beer.
I soon forgot about my frustration and agitation at the lack of internet when the sun began to set in the sky.
It was one of the best sunsets I've ever seen.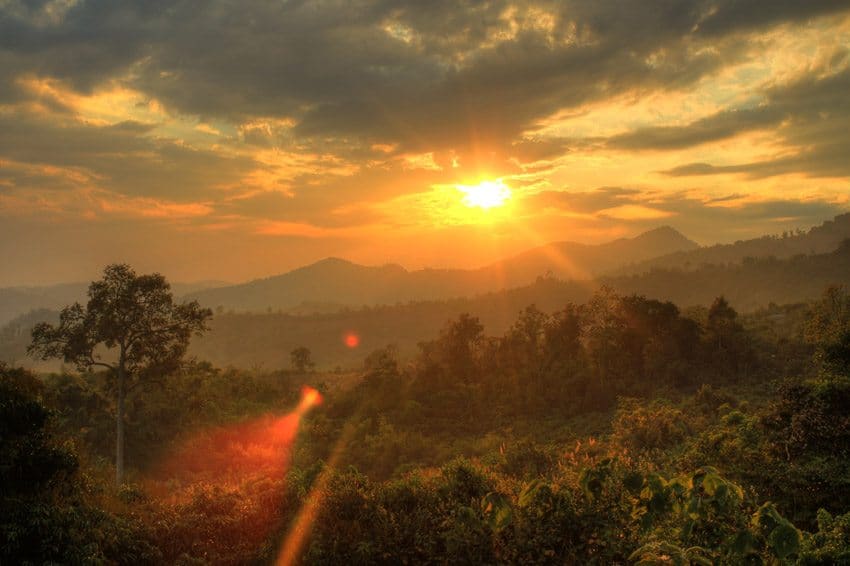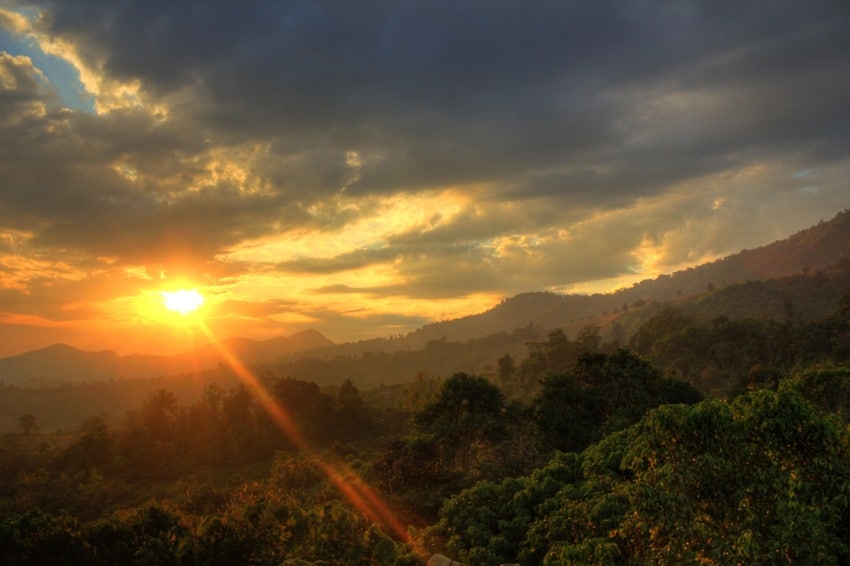 After a less than restful sleep where I felt like I was lying on a bed of rocks and hairbrushes, and where the silence was continually interrupted by the terrifying sound of gunshots in the valley below, I was unhappy when the alarm sounded at 5am.
It was time to watch the sunrise.
Slowly crawling out of bed, I nearly fell through the dog-shaped hole in the middle of our floor as I made my way outside. My body felt like just like the hut: dusty, dirty, creaky, damp and cold.
However, as soon as I forced my eyes open, I forgot about all the pain I was in, and was in complete awe of the beautiful sight in front of me. The sun was just beginning to rise over the mountains and the valley was filled with an almost creepy layer of mist.
It felt like we were on another planet.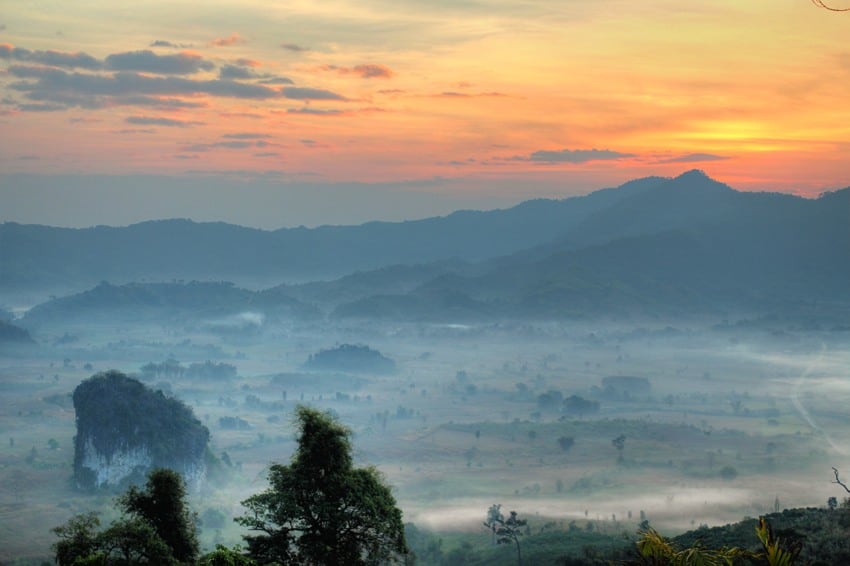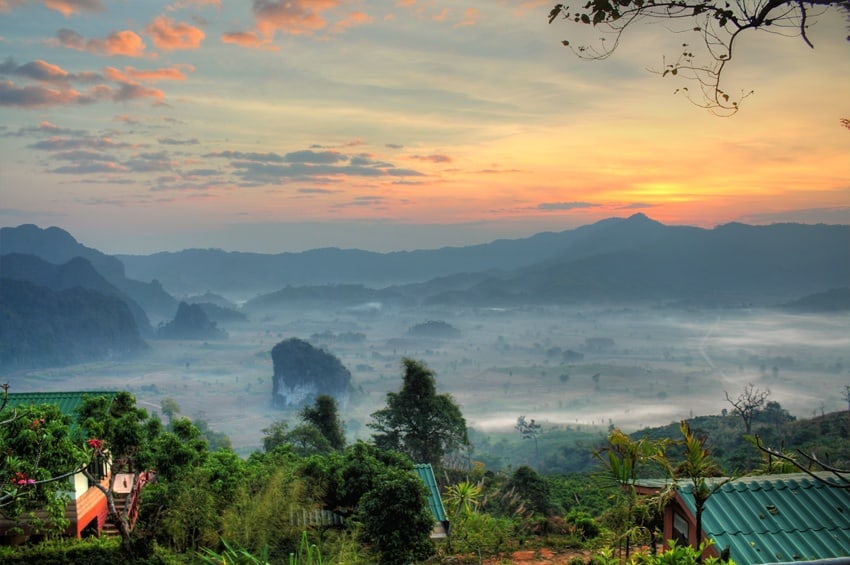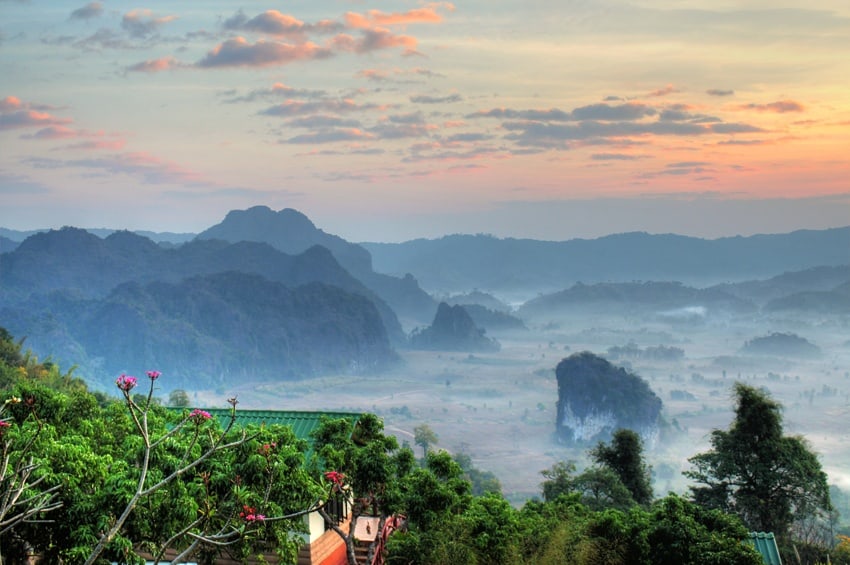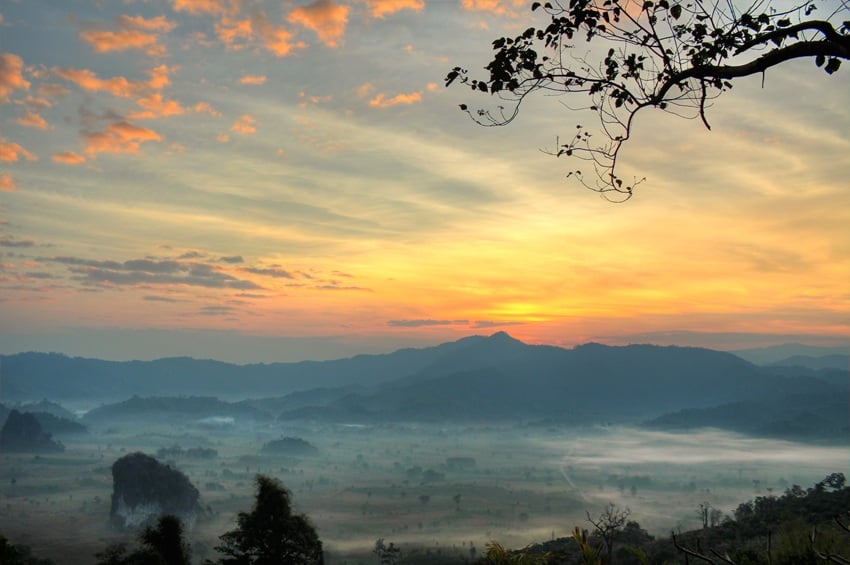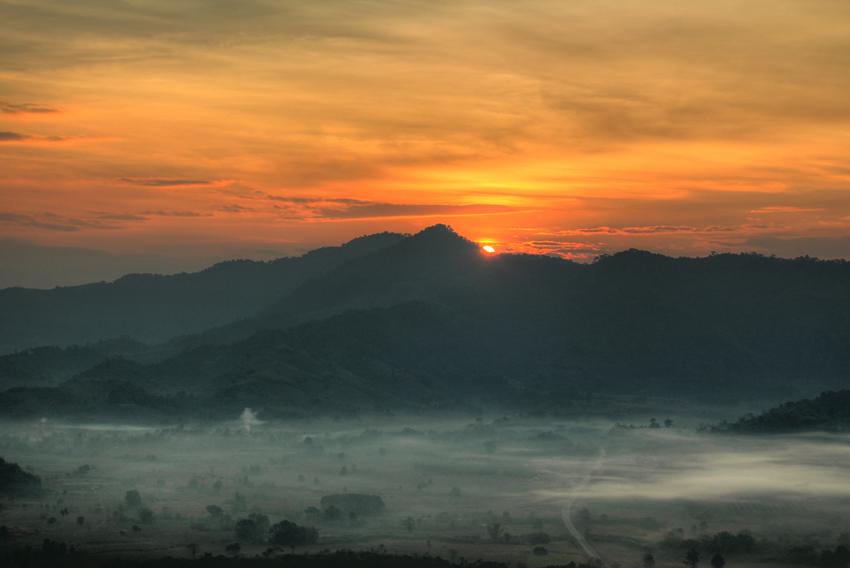 As we sat shivering, huddled up on a bench and eating a disgusting breakfast of soggy rice porridge, I couldn't help but smile to myself. Despite the horrible beds, the lack of cold beer, the no internet and the awful breakfast, the views were perfect. I was getting to see a part of Thailand that few tourists ever get to experience and I felt so fortunate to be doing so.
Where was the best sunrise and sunset that you've ever seen?