I spent last winter obsessed with cheap flights.
For the first time in five years, I had a home to base myself in, and that meant I could take advantage of round-trip deals.
It turns out, there's a hell of a lot of them around.
And who knew they would be so much cheaper than one-way flights?
Not me.
I excitedly booked flights from Lisbon to Mozambique in January, to South Africa in February, and to Namibia in March, then got down to planning.
And it was then that I made a discovery.
The flights I'd booked to Mozambique would have me returning to Lisbon in early-February, then five days later, I'd be jumping back on a head back down to Cape Town.
That seemed pretty dumb.
Why not just stay in Southern Africa for an extra few days, then meet Dave in Cape Town afterwards?
And who knew that when you skip an outbound flight, it invalidates the return ticket?
Not me.
But that's a story for next week.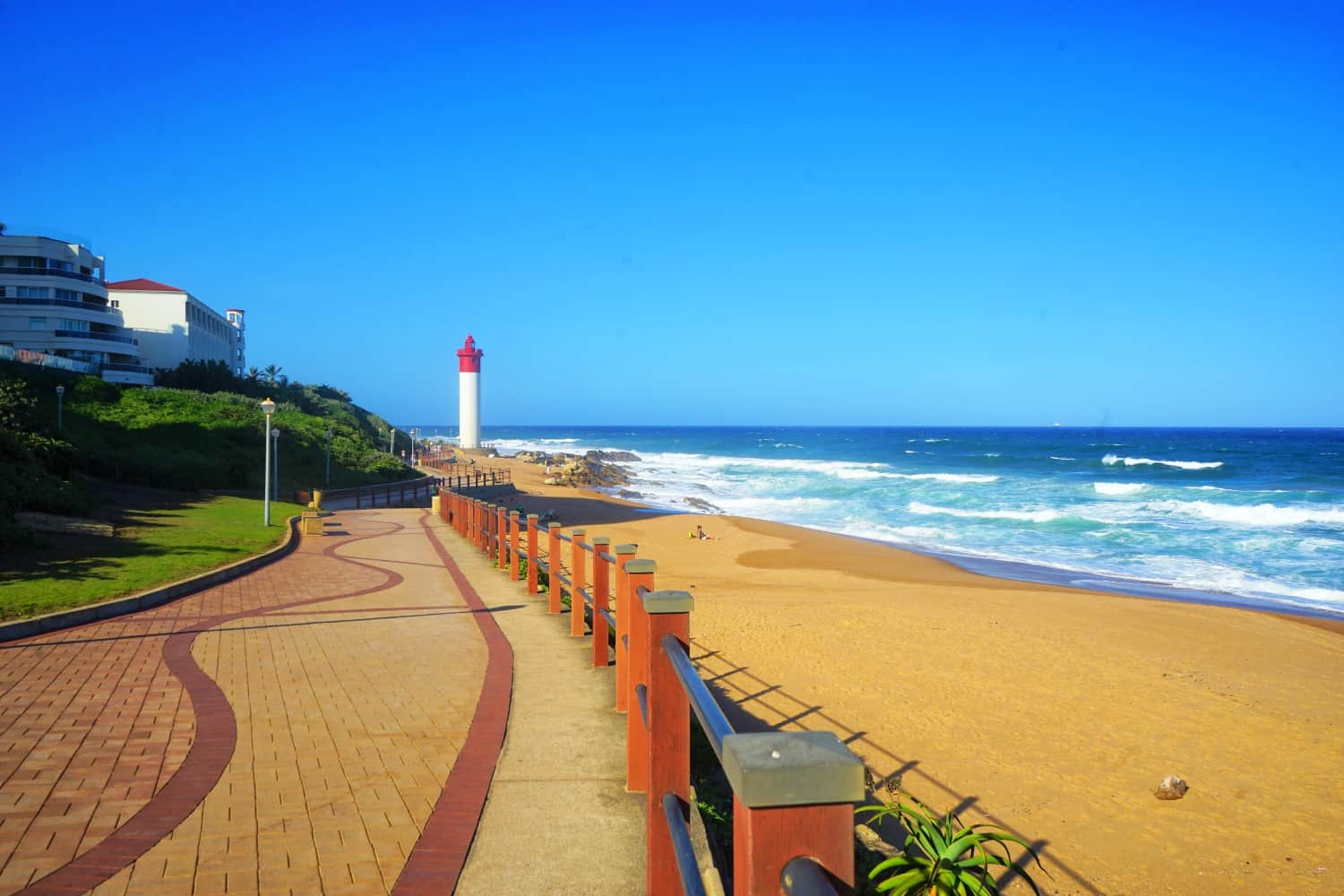 I had a multitude of options for my extra week in Africa and my research had me overcome by wanderlust.
I could stay in Mozambique and explore the islands in the north of the country. I'd had to cut out Ilha de Mozambique and the Quirimbas during the planning stages of my trip, but I had a feeling they could be even better than the south.
Or I could jet over to Comoros — a little-known country off the coast of Mozambique that has long been the subject of my travel fantasies.
Or I could travel up into Tanzania and spend my days lazing on the beaches of Zanzibar.
Or I could journey into South Africa and explore more of the country before heading to Cape Town. I could go to Johannesburg and safari my way across Kruger National Park. I could go to Durban and kick back on the beach. I could travel into Swaziland — a new country for me — and get struck by lightning.
Fun fact: Swaziland has one of the highest numbers of people struck by lightning per capita in the world!
In the end, I opted for a combination of the latter. I had a full ten days allocated for Cape Town later in the month and I hadn't been planning on venturing outside of the city during that time. After hearing how amazing South Africa is from everyone I know who's been there, I knew I needed to explore more of it. These extra few days seemed like the perfect opportunity to check out somewhere else.
I opted for Durban over Johannesburg because, while I'd been researching the city, I'd discovered there was a whole array of amazing-sounding activities on offer, from game drives, to day trips into Lesotho, to wetland cruises, to walking tours of the city's street art. Plus, there was a beach. It sounded like my kind of place.
I booked my flights and began making plans.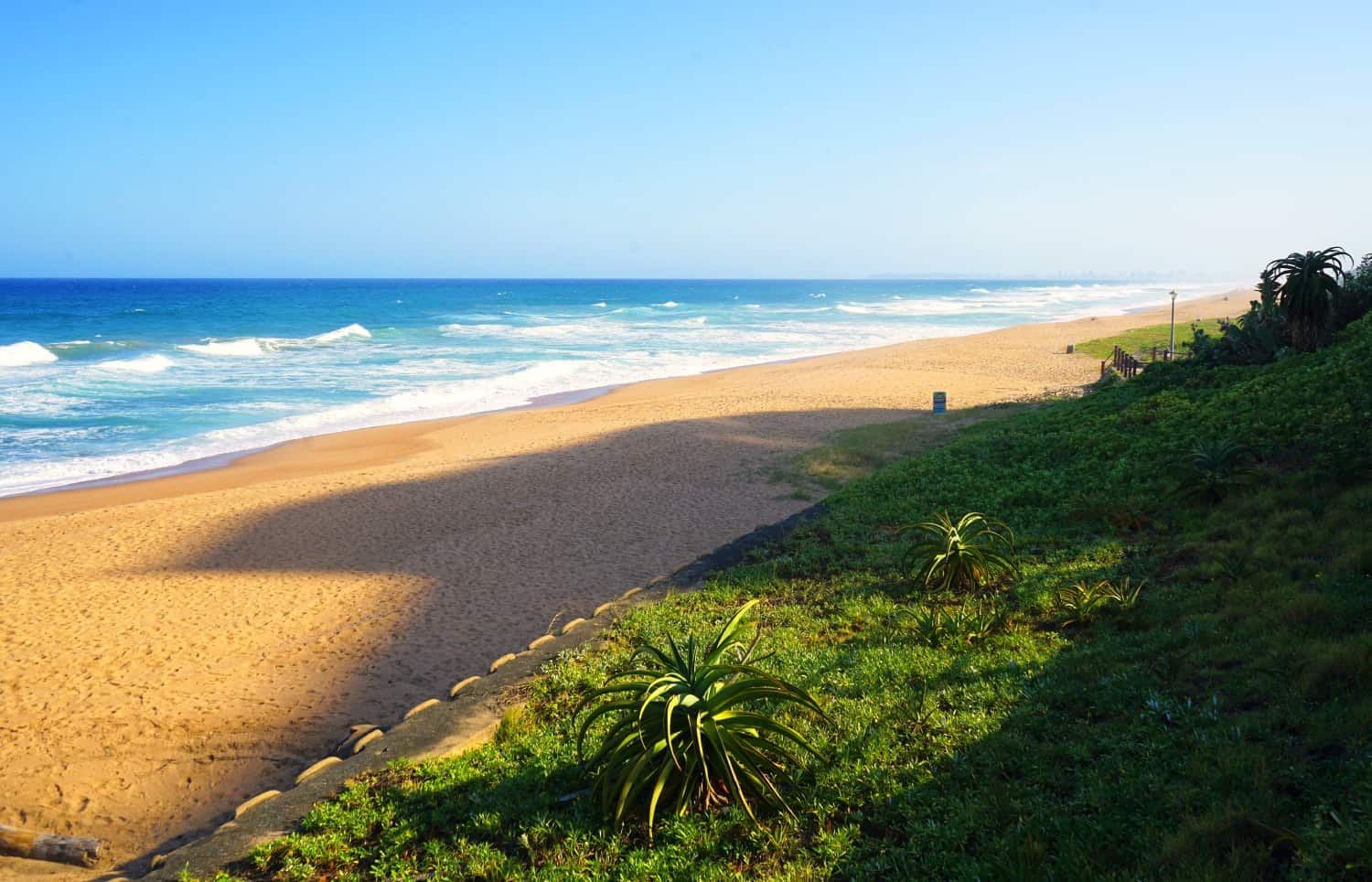 I crashed into my first barrier when I booked a kickass-sounding game drive to Hluhluwe Umfolozi Park for $177. Moments later, I received an email saying:
Dear Res

Please note that to date, there are no other guests booked on this departure, therefore the single supplement applies.

Please advise if guest is willing to pay for two in order to confirm?
Ha. No.
I told them I couldn't afford to spend $354[!] on a tour, then they immediately processed my booking and charged me $177. I emailed to ask if this meant I was confirmed on the tour, but didn't hear anything back. I emailed them a week later to ask if it was still going ahead, but they didn't reply. I emailed them two days before the departure date of the tour and they ignored me. I contacted Viator for help and finally received an email from the tour company. They were cancelling my tour because nobody else had booked it for those dates.
Sadface.
I was gutted I wouldn't be able to go on a game drive in South Africa.
Back when the tour company had told me I'd have to pay a single supplement, I'd begun searching further afield for somebody who would accept a solo traveller.
Nothing.
This company required a minimum of two people. This company required a minimum of two people. This company required a minimum of two people. This company required a minimum of two people.
And so on.
I was disheartened but not discouraged, though, because there were plenty of other activities I could do in Durban.
I booked a St Lucia estuary tour. This trip involved spending an afternoon cruising alongside hippos and Nile crocodiles in iSimangaliso Wetland Park, which sounded like a decent replacement for not being able to do my game drive.
After booking and paying for it, the company got in touch to tell me nobody else had signed up for the tour and if that was the case on the departure date, they'd cancel it.
Guess what happened?
Yep.
So I took a look on Viator at a similar tour, but that required a minimum of two people.
I emailed Durban Street Scene, whose tours receive amazing reviews, to enquire about taking one with them. They run a walking tour through the city that sounded like a fun way to spend a morning.
They ignored all of my emails asking if I could take a tour as a solo traveller.
Every tour of the Drakensburg Mountains required there to be a minimum of two people.
Day trips out to see the San people cave paintings required a minimum of two people.
Durban city sightseeing tours even required a minimum of two people.
And so on. And so on. And so on.
In fact, the only tours I could take were ones that made me uncomfortable.
Like the day trip into Lesotho, which I'd originally planned on taking. It's just a few hours away from Durban, and the tours take you up through the Sani Pass — a beautiful part of the world that can only be traversed by 4×4. It looked spectacular, and then you'd round off your tour with a drink at the highest pub in Africa, which is an odd thing to celebrate, but hey, it would be a cool experience nonetheless.
The only problem was, when I began researching online, I discovered every single one involved some kind of cultural village immersion experience with locals, and I'm not into treating humans as tourist attractions.
I don't think people should be treated like zoo animals, and that's what this tour sounded like. It seemed like you'd be walking into a village and gawping at the locals and having them parade around for you, and the whole thing sounded not just uncomfortable, but inauthentic, too. I highly doubt that was how they'd spend their time while tourists weren't around.
I was in two minds about whether to go, but then I spotted a post by Kami and the Rest of the World about how her tour had made her feel uncomfortable, and it was off the cards for me.
I wanted to visit a new country, but I wanted to do it on my own terms. If I'm on the fence about whether something is ethical or not, I'll always err on the side of caution. And plus: Lesotho definitely deserves more than a four hour visit.
Subsequently, I did very little in Durban.
In fact, I basically did nothing, which you might be able to tell from the fact that almost all of the photos in this post were taken at the exact same beach.
Because I went to the beach.
And I went to a shopping mall.
And then I left.
In fact, confession: I didn't even venture into Durban's city centre. I was staying out in Umhlanga, a resort town north of Durban, and after everything I'd hoped to originally do fell through, I stayed there. It was within walking distance of both the beach and Gateway shopping mall, the largest mall in the southern hemisphere, and what more does an intrepid traveller need?
I was originally frustrated that my trip hadn't worked out as I'd hoped. I'd been excited to gain a precious extra few days in this part of the world, so having everything fall through felt as though I'd wasted them.
But you know what? I actually had a lovely time.
My trip to Mozambique had been some of the toughest travel I've ever done, so to spend three days relaxing by the pool, reading books on the beach, and buying jewellery at a mall, was a blessing in disguise.
It helped me to recharge, recover, and get pumped up to travel to Swaziland.
But how could I have avoided this happening in the first place?
I could have stayed in a hostel. Hostels usually run group tours that you can easily join, so knowing that taking tours was so important for me in Durban, I could have booked my stay in a hostel that offered activities I wanted to check out.
But I'd chosen to stay at the wonderful Lavender Moon Guesthouse, which was easily one of my favourite guesthouses ever, and it totally made my trip to Durban. The owner was lovely, the breakfasts were divine, and the surroundings were peaceful. I wouldn't have wanted to skip out on that to stay in a hostel and struggle to sleep.
I could re-learn how to drive. In Mozambique, South Africa, Swaziland, and Namibia, I have come to discover that if you can't drive and you're travelling alone, you can do next-to-no activities in the countries. I'm not a confident driver. I had an awful instructor who taught me how to pass my test but not how to actually drive safely and confidently, and on top of that, I haven't driven for more than a couple of hours in over eight years.
Re-learning how to drive is on my list of things to do, but given that there are essentially no flat surfaces in Lisbon, I don't think there is the best place to do it.
Either way, I know that having the independence and freedom that comes from being able to drive would vastly improve my solo travels in the future. And in this case, I could have been like, screw you, tour companies! I'm going to go visit these places anyway! And I'm going to save money while doing so!
I could have sucked it up and paid the extra expense. I was so disappointed I didn't get to take any tours at all in Durban. I personally didn't want to pay double to do any of them out of principle, but, y'know, I could have.
I could have checked out Durban myself. When every one of my planned activities fell through, I could have shrugged it off and explored Durban's city centre anyway. Instead, I took it as a sign to take some time for myself and chill for a few days. Subsequently, if you ask me anything about Durban, I won't be able to answer your questions. Unless it's about where the shopping mall is.
Solo travel is one of my favourite things in the world. It's made me into the person I am today, which is a much nicer human than I was five years ago. Solo travel helped me to overcome my anxiety. Solo travel boosted my confidence and self-esteem. Solo travel showed me I'm more capable of, well, everything than I ever believed.
But sometimes being a solo traveller sucks.
Sometimes being a solo traveller means spending so much more money because so many tour companies and hotels charge a single supplement.
Sometimes being a solo traveller means rocking up to a place with a list of activities so long you're worried you won't be able to cram them into the time you have, only to find out that you can't do any of them at all.
But that's okay, because maybe a break from travel is what you need to recover from your previous destination and increase your energy levels for the next one.
Next stop: Swaziland!
And hopefully not a lightning bolt to the face.
What's been your most frustrating aspect of solo travel?