What is it with me and solo travel?
I mean, seriously. Sometimes it feels as though every time I kiss Dave goodbye and enter an airport, I immediately stumble headfirst into disaster.
As always, I was convinced the Cook Islands would be different.
In fact, as Dave drove me to the airport in Christchurch, I merrily announced that I was certain no bad luck would befall me. I've been travelling for the better part of five years now, with over a year of that spent alone. I have common sense now. Sort of. I have life experience. I know what I'm doing. I know what to expect from travel. From hostels. From airports. From anything related to travel. I'd meticulously researched the Cook Islands; I'd booked everything in advance.
How could anything possibly go wrong?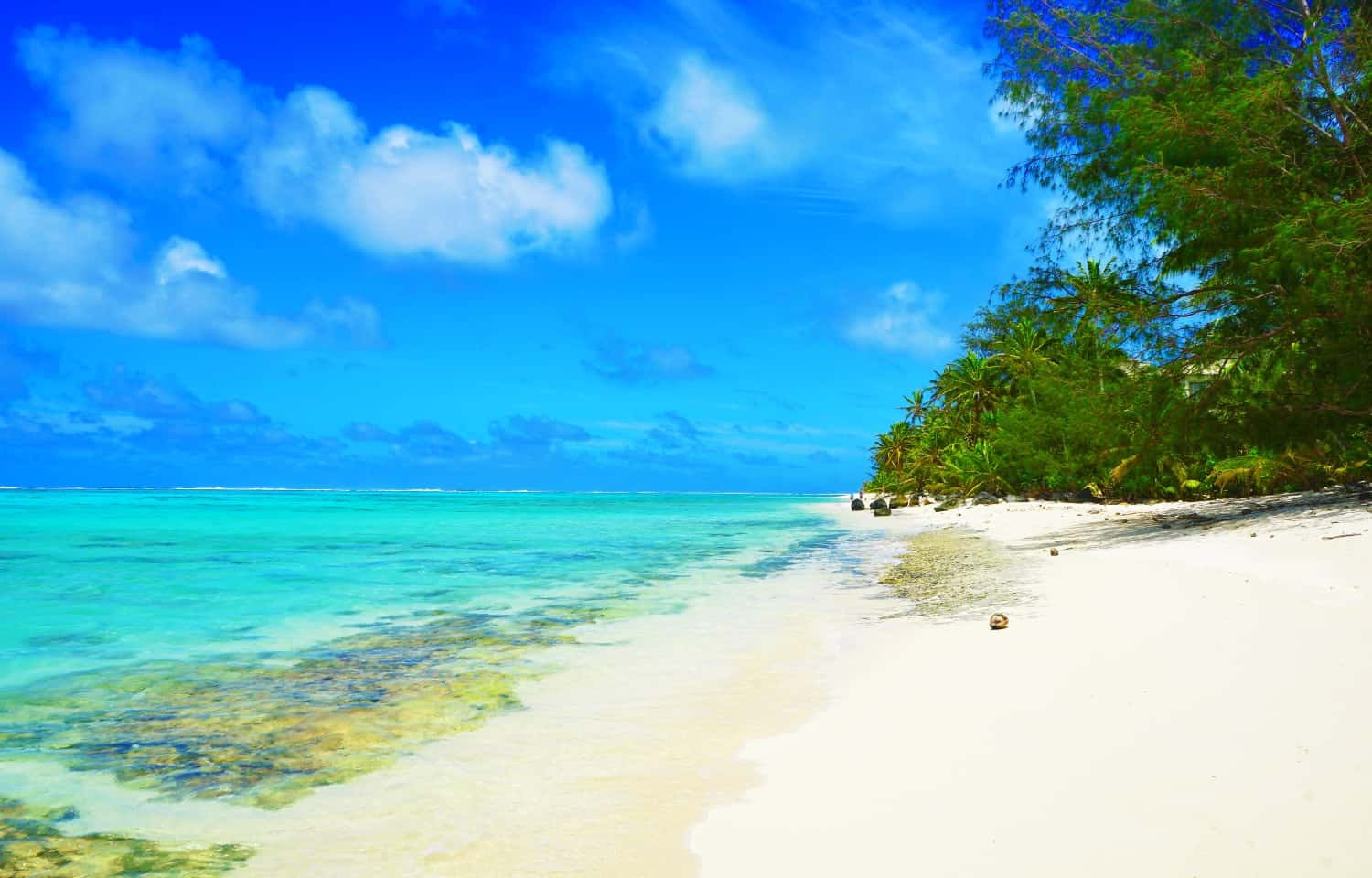 I awoke on my first morning in Rarotonga to the sound of urgent whispers outside my jammed-open window.
"Yeah, he's talking to the cop now," a girl muttered. "I doubt they'll be able to catch them, but…"
"You must have been so scared."
"It all just happened so fast. I didn't really have time to even think about what was happening. And then James started running after them."
I sat bolt upright in bed and pulled my laptop towards me. I was filled with a sudden urge to live-tweet exactly what was happening. Except, a pop-up jumped all up in my screen to tell me that getting online would cost $10 per 100 mb, which is crazy-expensive. I closed my laptop back down, threw it in my daypack, padlocked it shut, and headed outside to see what had happened.
In the common room, I spotted a man in police uniform with a grave expression on his face. Beside him stood a guy in his thirties, gesturing wildly. I took a seat nearby and listened in on their conversation.
It didn't take long for me to discover that a local had broken into their beach bungalow overnight and tried to steal their stuff. The guy had woken up and chased him down the beach, but failed to catch him. It had been happening a lot lately: petty thefts along the beach; local kids prying on drunk travellers in the hope they might leave their valuables unattended.
I eyed the sign offering the use of a locker for a $10 key deposit, then went in search of the owner.
"What?" he chuckled. "You don't need a locker! You have a private room; your stuff is safe. Those guys were getting drunk on the beach and left their bungalow open. Stupid! You'll be fine where you are."
I didn't know who to believe, so I returned to my room, tugged the curtains over my open window, slung my camera over my shoulder, and headed out to explore Rarotonga.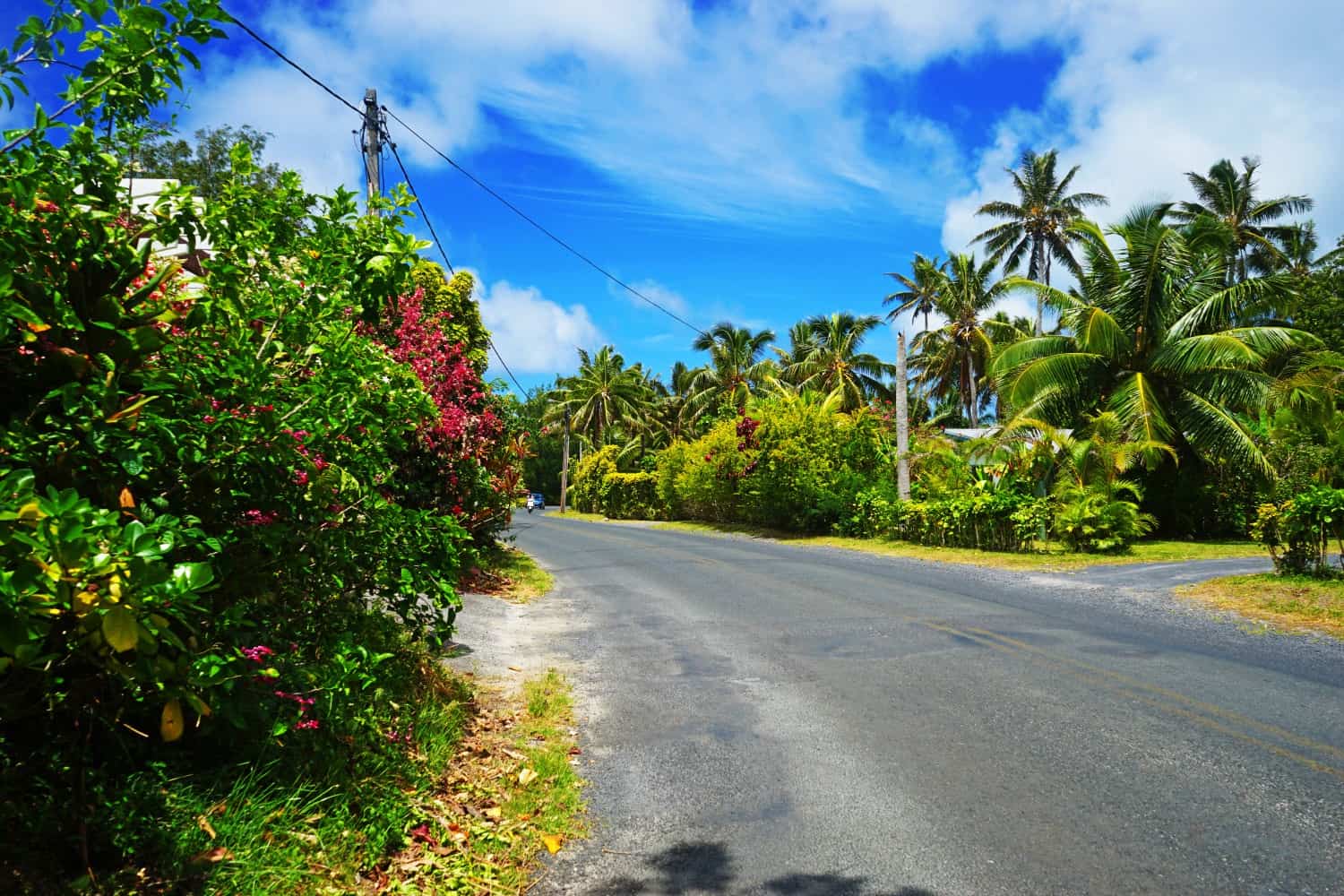 I had a plan: I'd stop in at the nearest store to grab some sunscreen and insect repellent, then spend the day wandering around Rarotonga's main town of Avarua. There were a couple of museums I wanted to check out, and my Lonely Planet had mapped out a walking route I could take to see the main attractions.
So, I walked.
And I walked.
And I couldn't stop walking.
Rarotonga was breathtakingly beautiful; so much more than I'd expected and, uh, there were no shops in sight. It was midday; the sun was scorching; and I still didn't have any sunscreen. I could feel the skin on the back of my neck starting to tingle and I ceased taking photos to jog alongside the road.
If you'd asked me then, I'd tell you I walked for six hours until I found that rundown gas station, but my impending heatstroke had left me delirious. It was more like an hour before I spotted it. Right then, I should have taken the bus back to my hostel because I could tell my skin was burning, but this was my one full day in Rarotonga, so I couldn't go back having seen nothing but the main road. I slapped four coats of sunscreen on my perspiring body and continued on.
Moments later, I stumbled upon my favourite viewpoint on the island.
An hour later, I lined up to get jetblasted: Rarotonga's airport is mere metres from the ocean, and standing on the road as the planes roar above you, is a wild ride that leaves your ears ringing for the rest of the day.
I wandered around the picturesque harbour in Avarua.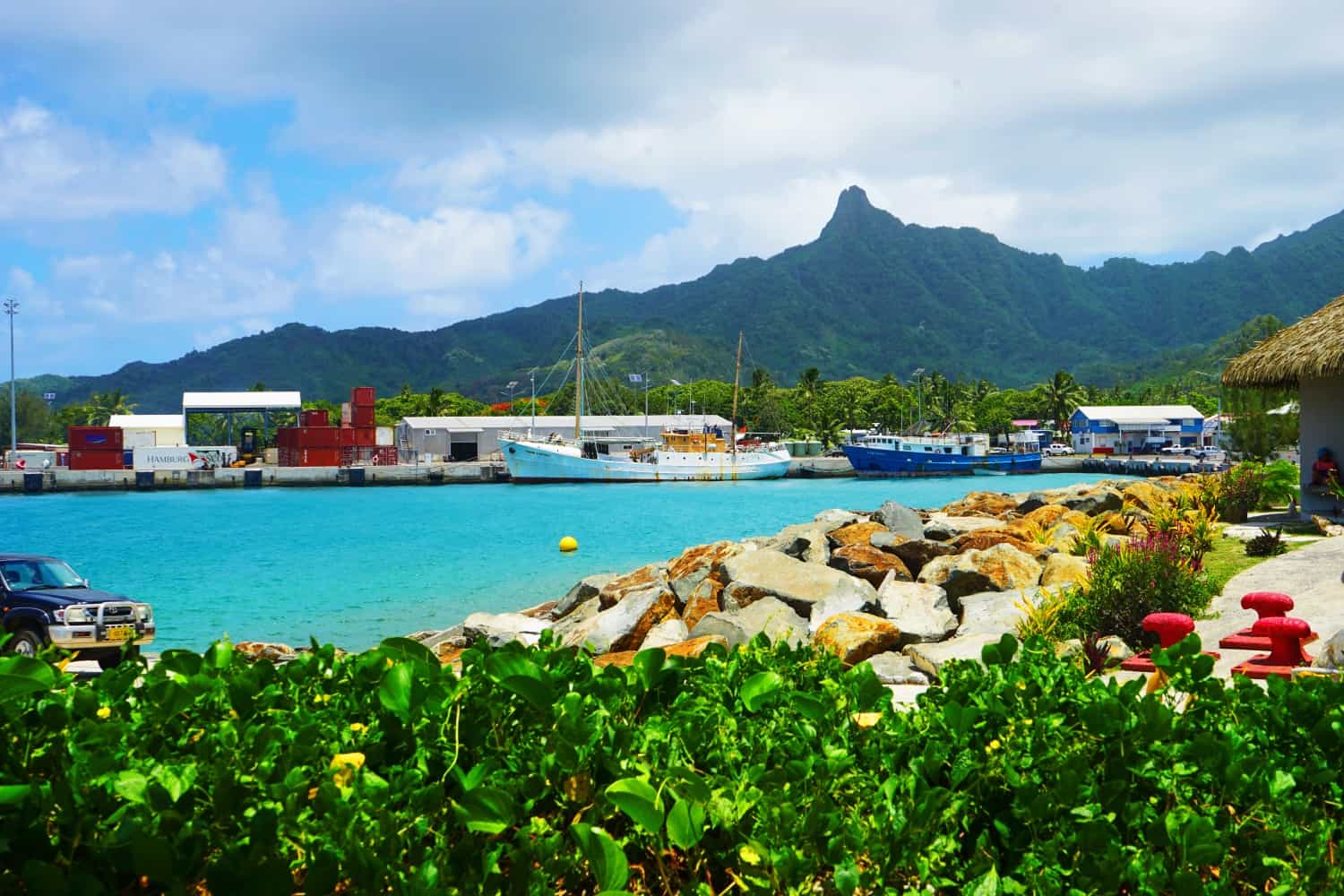 Then grabbed lunch at one of the cheap beach huts in town.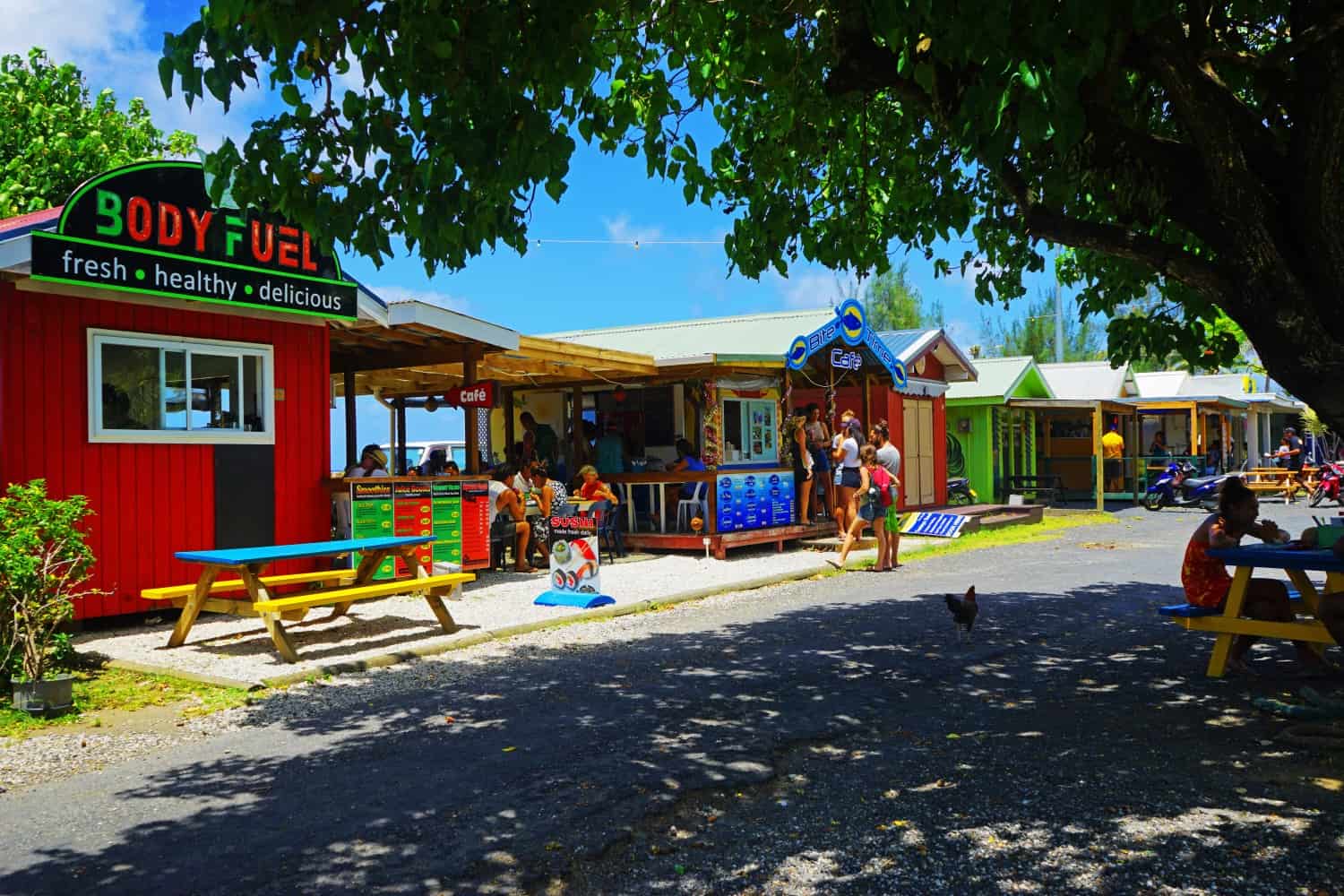 After lunch, it hit me how exhausted I was. I was drenched in sweat, my feet were aching from the fifteen kilometres I'd walked that day, I could tell that my skin was getting more and more burnt, despite me applying sunscreen every twenty minutes, and I had zero desire to explore more of Avarua.
I carried on anyway, because when would I next be in the Cook Islands? I might never come back, so I wanted to see everything and take it all in. I'd regret it if I went back now.
I walked thirty-five kilometres that day, and when I returned to my room, I let out a whimper, because I felt like shit. I sat on the edge of my bed and wondered if I should be angry or disappointed in myself: I've received enough hate comments over the years to know that people believe my "incidents" are just me making stupid decisions and never learning from them. I'm not the unluckiest traveller in the world; I'm just an idiot. But after experiencing so much anxiety over the last year, I was trying to practice self-love and stop blaming myself when things go wrong. But when things only ever go wrong when I'm travelling alone, it's hard not to take it out on myself.
I should have bought sunscreen at the airport. I should have gone back to my hostel when I started getting burnt. I should have headed out later in the day when the sun wasn't as strong. I should have turned back around when I was over it all in Avarua. I should have taken the bus home, rather than trudging back in flip-flops under the burning sun.
Better decisions only come to me in hindsight.
When someone put their hand through my window at 2 a.m. and touched my head, I'm certain that growling and slamming my laptop lid up and down in an awkward rage wasn't the right thing to do, but that was something I hadn't been prepared for.
My eyes remained pinned open as I sat upright in bed for the rest of the night, eventually dragging myself out of my daze half an hour before my airport transfer. As I half-heartedly pushed everything I owned back into my pack, all I could think about was how terrible I felt. Two minutes before I was due to leave, I bolted to the bathroom and filled it with the contents of my stomach
What was wrong with me?
I still maintain that returning to my room, finishing my packing, and getting in the pickup truck to the airport was one of the toughest mental challenges I've ever faced. I plastered an awkward smile on my face and chatted to the hostel owner as we drove around the island, hoping he couldn't smell my breath. The lagoon was spinning around me as I battled to keep my food down. I had pins and needles in my eyeballs. I was heading to Aitutaki: paradise on earth, and I'd booked myself into a great-sounding guesthouse as a treat. I just had to make it there without throwing up again.
And, well, it's not like I experience motion sickness on planes or anything…
Oh man, that guesthouse was a disappointment. The free Wi-Fi that was advertised turned out to be a ridiculous $10 for 150 mb and my room was like being in a sauna. The fan spun uselessly in the room, barely generating a breeze and opening the windows and doors did nothing, so the room remained so goddamn hot all the goddamn time. It was so unbearable at night that I ended up wrapping myself in sheets, showering under cold water, and then curling up on the floor beside the open freezer in an attempt to stop sweating. Damn it, this was supposed to be a treat for me. I was supposed to be having the time of my life.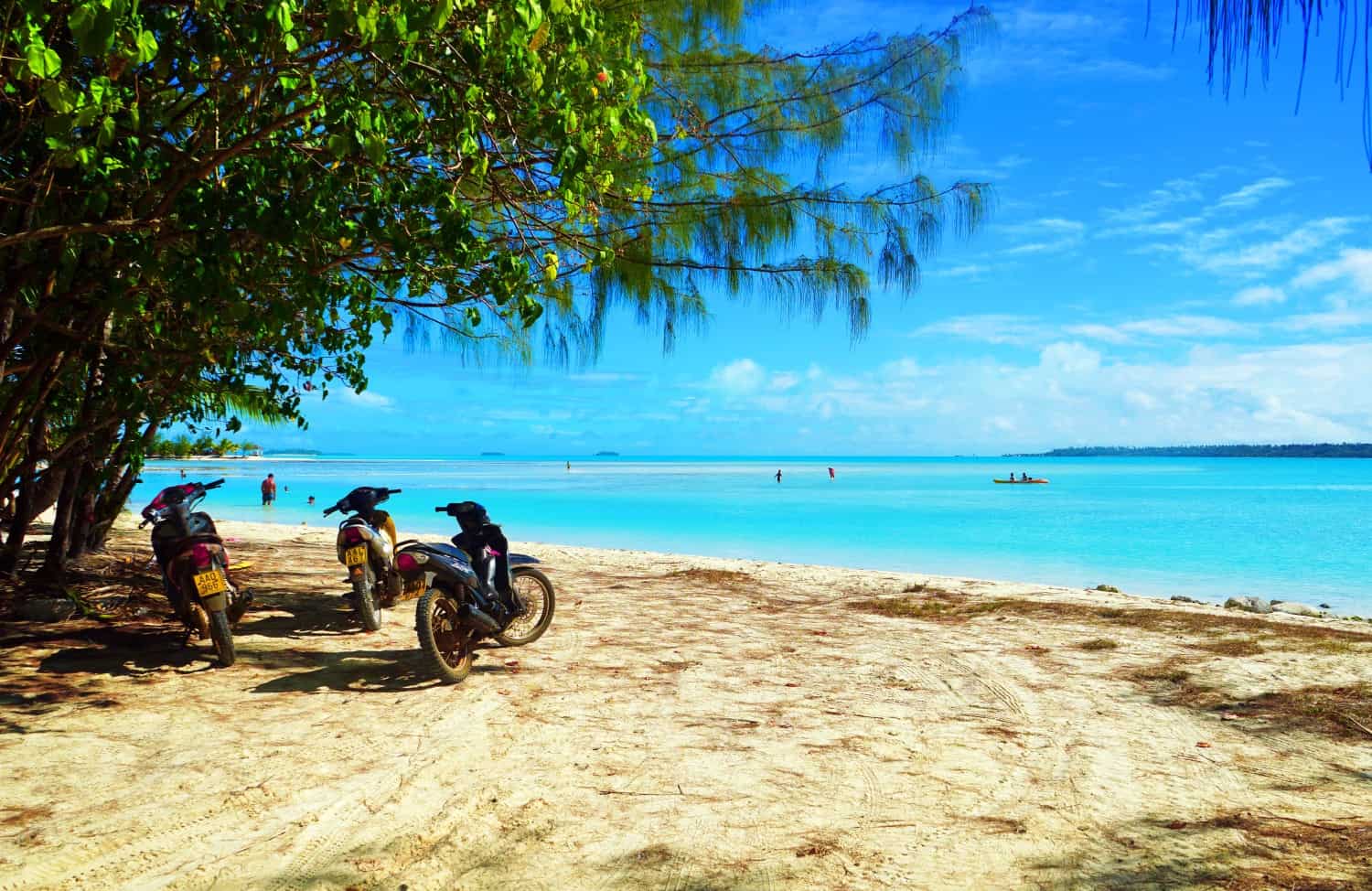 Optimism until my death! I woke up convinced I was going to have an amazing day on Aitutaki.
That morning, I opted to hire a bicycle, utilising my common sense after walking around Rarotonga had left me so broken. I set off with the wind in my hair, unable to hide my grin. I felt so free and happy to be here. I had been dreaming of visiting Aitutaki for years and it was just as beautiful as I'd imagined.
I stopped at a grocery store to stock up on snacks, but it was closed. I stopped at another but it was also closed. As I continued to pedal my way around the island, I noticed that every building I passed was shuttered up. I would later come to discover that I'd chosen Sunday as my one day to explore to island — a day when the highly-religious Cook Islands shuts down to go to church. Everything I'd wanted to see was closed.
Imagine a bicycle with the worst suspension you've ever come across and then imagine riding that bicycle over pot-holed roads for several hours. The nerves in my hands were shot by the end of the day and remained tingling for days afterwards.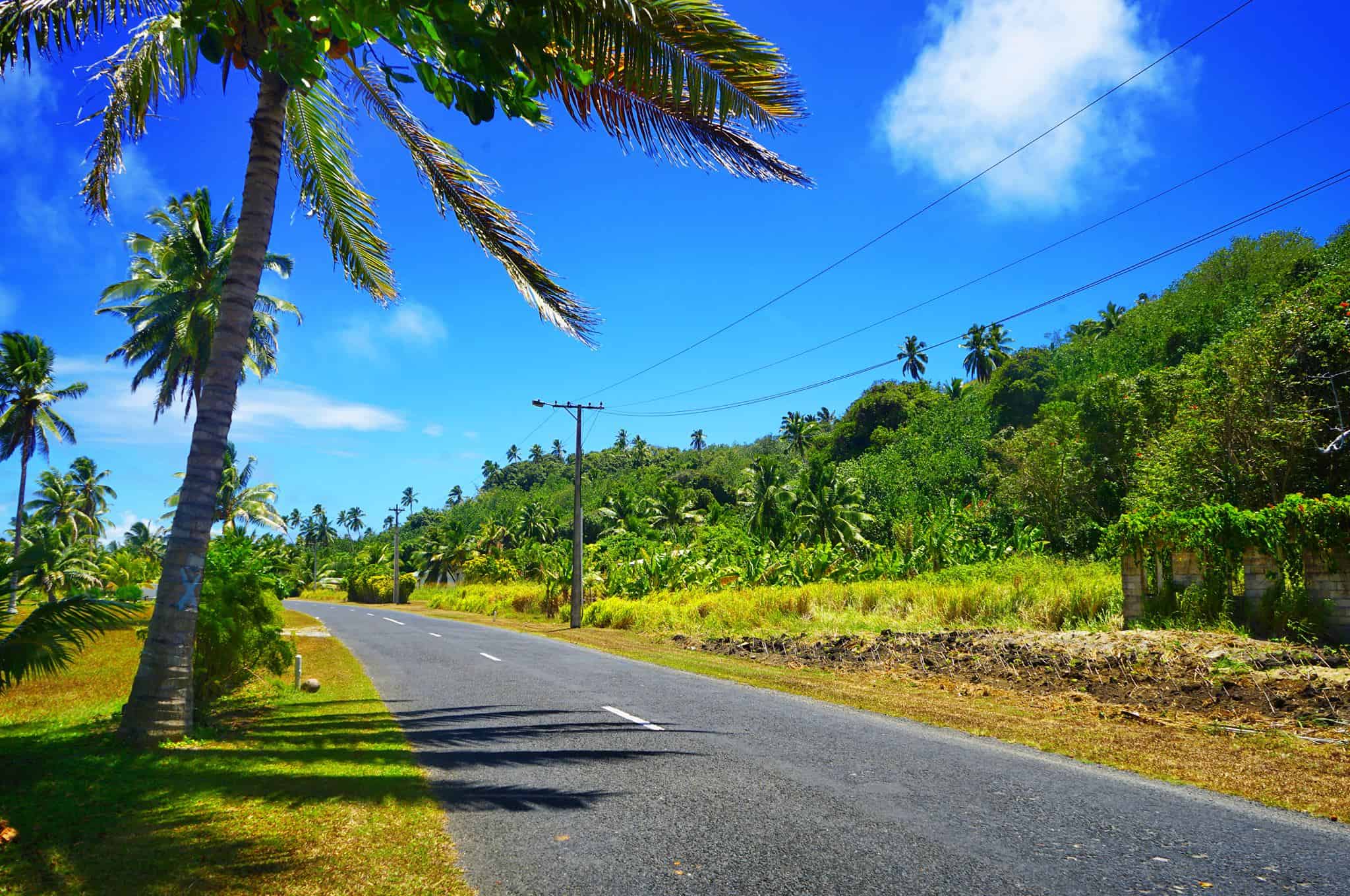 I booked myself on a lagoon cruise for the next day, excited to explore Aitutaki from the water, but nervous about my seasickness. I brought my optimism back around after reading glowing reviews online and convinced myself that I was going to have an incredible day. And despite experiencing seasickness, it was an incredible day. I made friends, I snorkelled with giant glowing clams and swam with giant trevellies. I love travel, I thought to myself over and over until I felt as though my heart might explode.
Of course, this is me and not even my lagoon cruise was free of incidents. Most notably, I showed everybody on my tour my vagina when I forgot how to enter the water from the boat. More on that later this week.
The cruise drew to a close and then our boat broke down. In my head, I was all like, are you fucking kidding me? Of course the boat had broken down. Of course it had broken down in the middle of the lagoon under the steaming hot sun, rocking us from side to side until I was on the verge of throwing up. We sat for two hours and waited to be rescued.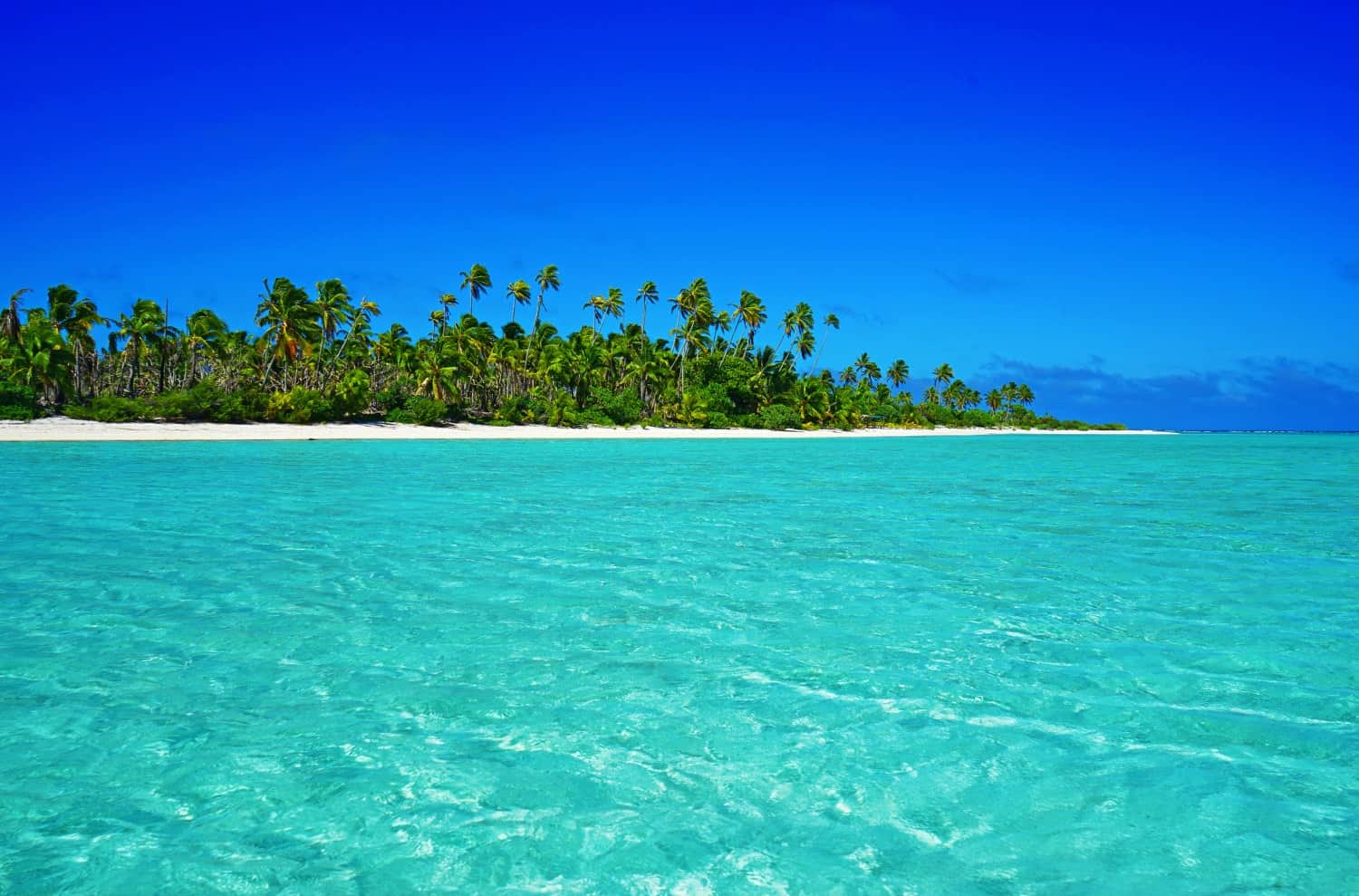 A few days later, I had switched guesthouses and stocked up on food — which, in the Cook Islands usually means tinned food and chips. Everything I'd bought had been stale apart from the baked beans, so that was my dinner on my final night in the Cook Islands. I sat on my bed, watching episodes of Nashville, eating lukewarm baked beans out of a saucepan.
And then I thought to myself: when I'd been at home planning my trip of a lifetime, did I ever picture it would look anything like this?
I left the Cook Islands a few days later, having had an amazing but disastrous time. At Rarotonga Airport, about to fly to French Polynesia, an older guy approached me in the terminal and began to ask me a series of probing questions. Little did I know that he'd been following me all over Aitutaki, was on the same flight as me to Tahiti, and was staying in the same hostel that I'd booked there. Little did I know that I was about to start feeling very uncomfortable.
Oh, and little did I know that my bank had just blocked my card.
---
I went back and forth a few dozen times about publishing this post, and it's part of the reason why my incidents page has been lean of new content for several years. I don't want it to seem like I'm whining and complaining about what, in the grand scheme of things, isn't that big of a deal. So I had a few crappy experiences — I got to have them in one of the prettiest places in the world. My life isn't hard; my experiences weren't traumatising. There are so many people who have it worse off. People are dying; I'm just showing everyone my vagina.
But I decided to hit publish because I think it's important to share the realities of my life on the road, regardless of how insignificant my incidents are to other people. My life isn't perfect, my travels are far from it, and my pretty Instagram photos only share so much of the story. Sometimes travel can suck, sometimes you'll have such a ridiculous string of bad luck that you'll wonder why on earth you don't just fly home, but it all works out in the end. I'm still alive, I'm still in love with exploring the world, I'm still wondering why I seem to be the unluckiest traveller I've ever met.
Coming up this week: a detailed account of my lagoon cruise in Aitutaki — the prettiest place I've ever been, even with the disasters! — and another incident post about the time I flashed my tour group!
Related Articles on the Cook Islands

🇨🇰 What's it Like to Travel in the Cook Islands?
💰 How to Travel the Cook Islands on a Budget (2022): It's Possible!
🏝 You Have to Take a Lagoon Cruise in Aitutaki
🏖 How to Plan a Budget Trip to the South Pacific