Seattle, known as the Emerald City, offers travelers the perfect mix of urban activities and fantastic nature. With a fascinating and underrated history, there is also much more to Seattle than being the home of Starbucks.
Over your three days in Seattle, you will discover a city full of museums, bustling markets, interesting cultural and historical attractions along with green spaces fed by the city's iconic rain.
Easy to get around, you will be able to forego a rental car to enjoy walking through town or exploring on the Monorail. Although you may want a car to visit the nearby Olympic National Park, you can also jump on a ferry to enjoy a day trip to the beautiful Bainbridge Island instead.
Seattle's cafe culture is one of the strongest in North America and each morning can begin with a hot cup of Joe that will fuel endless adventures. From there the choice is yours, but this helpful itinerary will have you exploring Seattle like a local.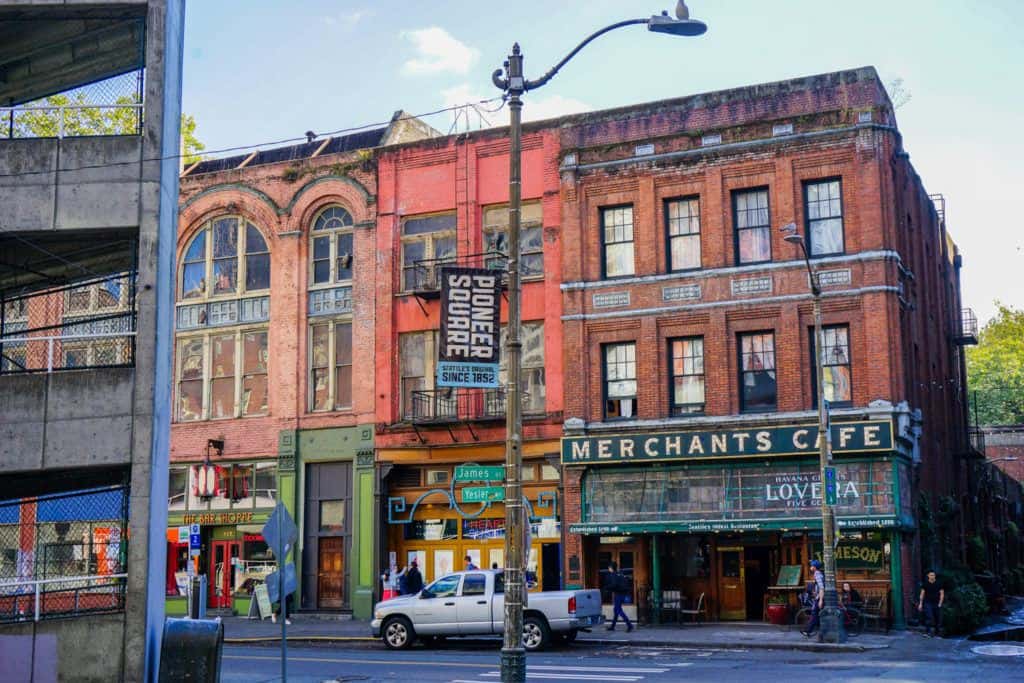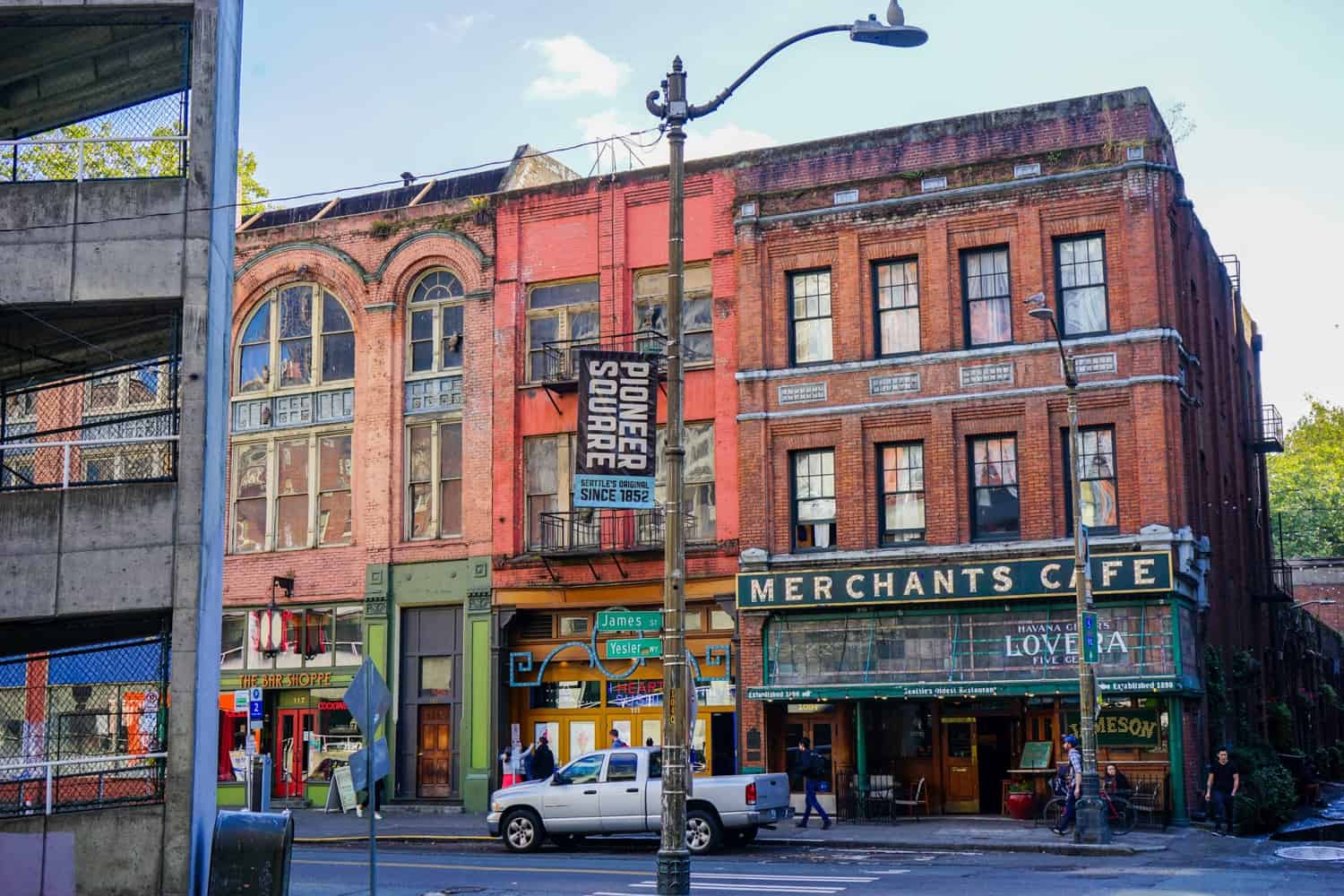 Where to Stay
Seattle offers a variety of accommodation that will suit all budgets, from laid-back hostels, to moderate 3-star hotels and 5-star residences. Staying downtown will keep you close to the majority of activities found in our 3 day Seattle itinerary. However, Seattle has great public transport, which will open up opportunities to stay further outside the downtown core.
If you have rented a car for your time in Seattle, consider basing yourself in the fun neighborhoods of Ballard and Fremont for great local bars and restaurants.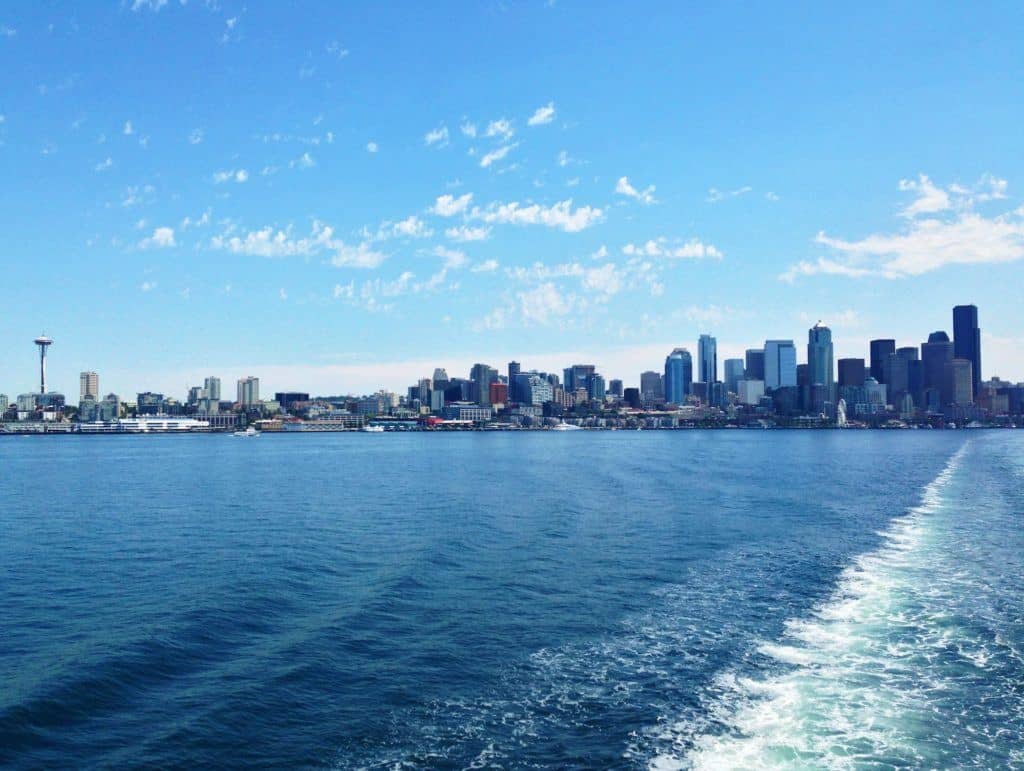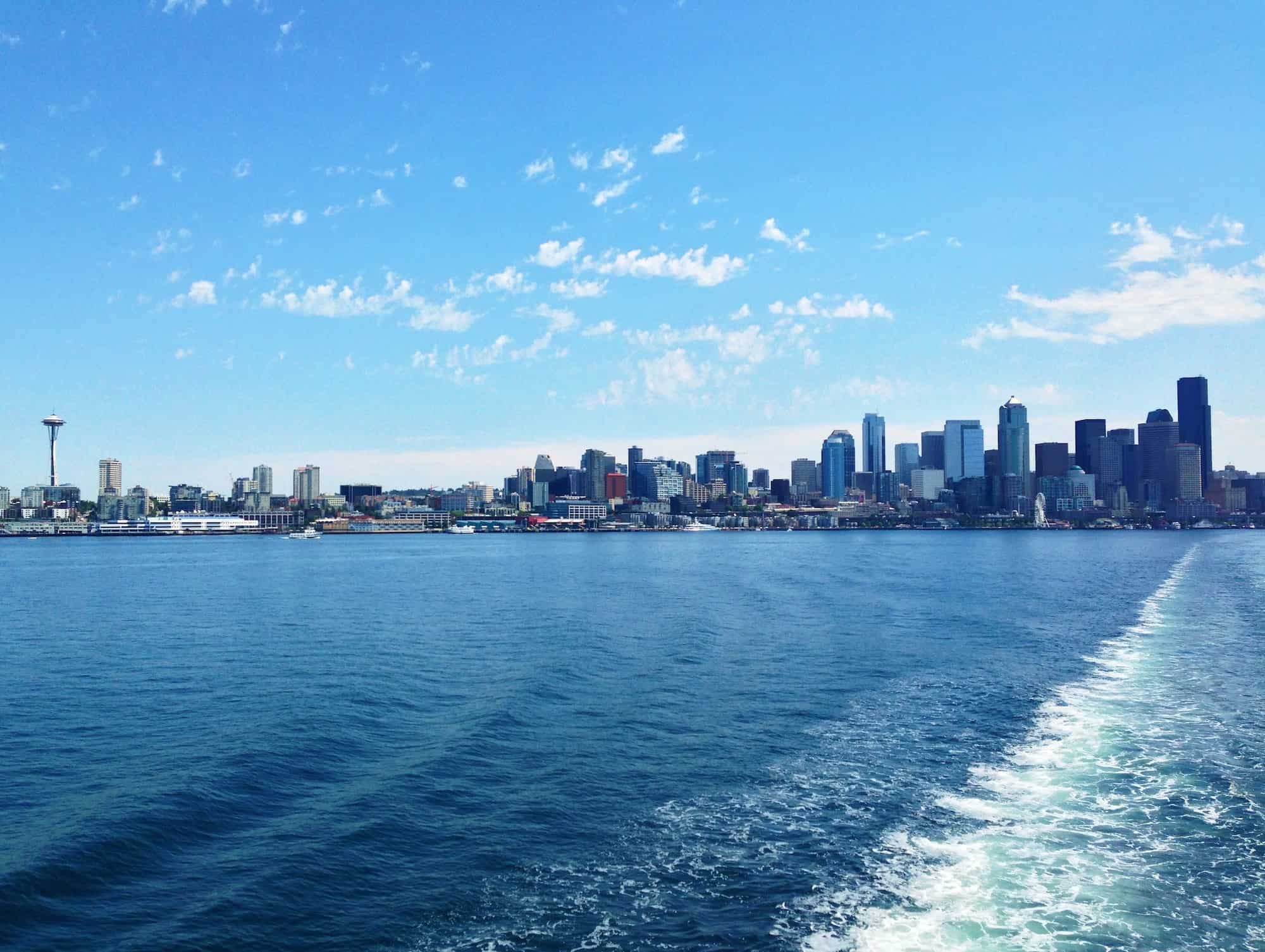 When to Go
The best time to go to Seattle depends on budget and your ability to handle the city's infamous rain. Winter brings fewer tourists, an abundance of exciting winter activities, but a lot of rainy days.
Tourists flock to Seattle during the summer and for good reason. With less rain-soaked days, you will have more time to explore and Olympic National Park is ablaze with beautiful meadows and thundering rivers.
Spring and Autumn are also great times to visit Seattle. With temperate weather, vibrant colors and lower room rates, there is a lot to love.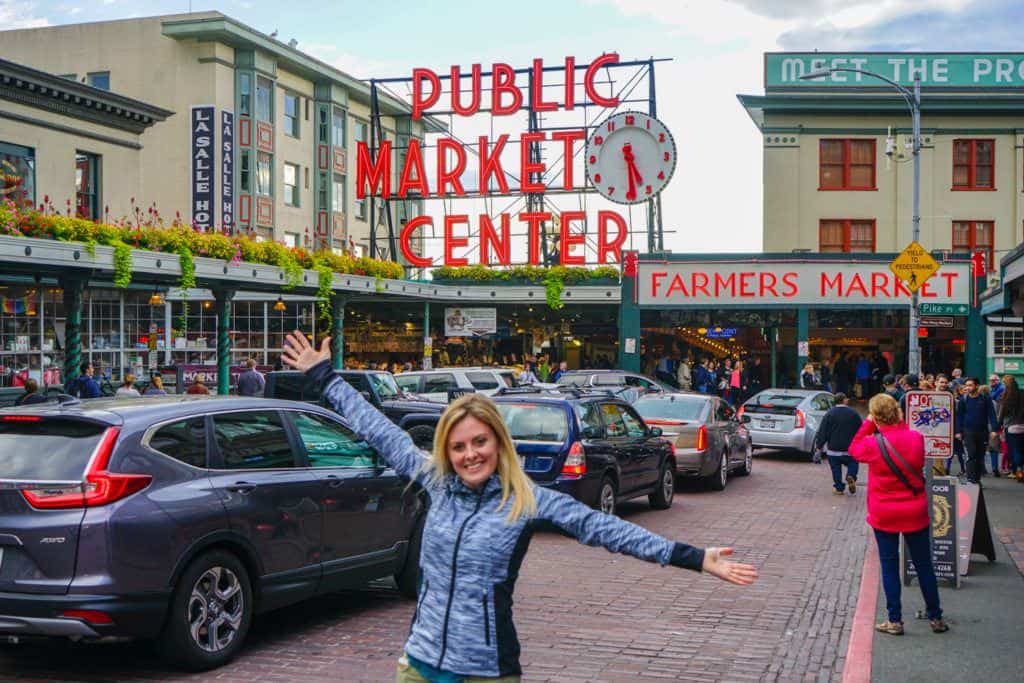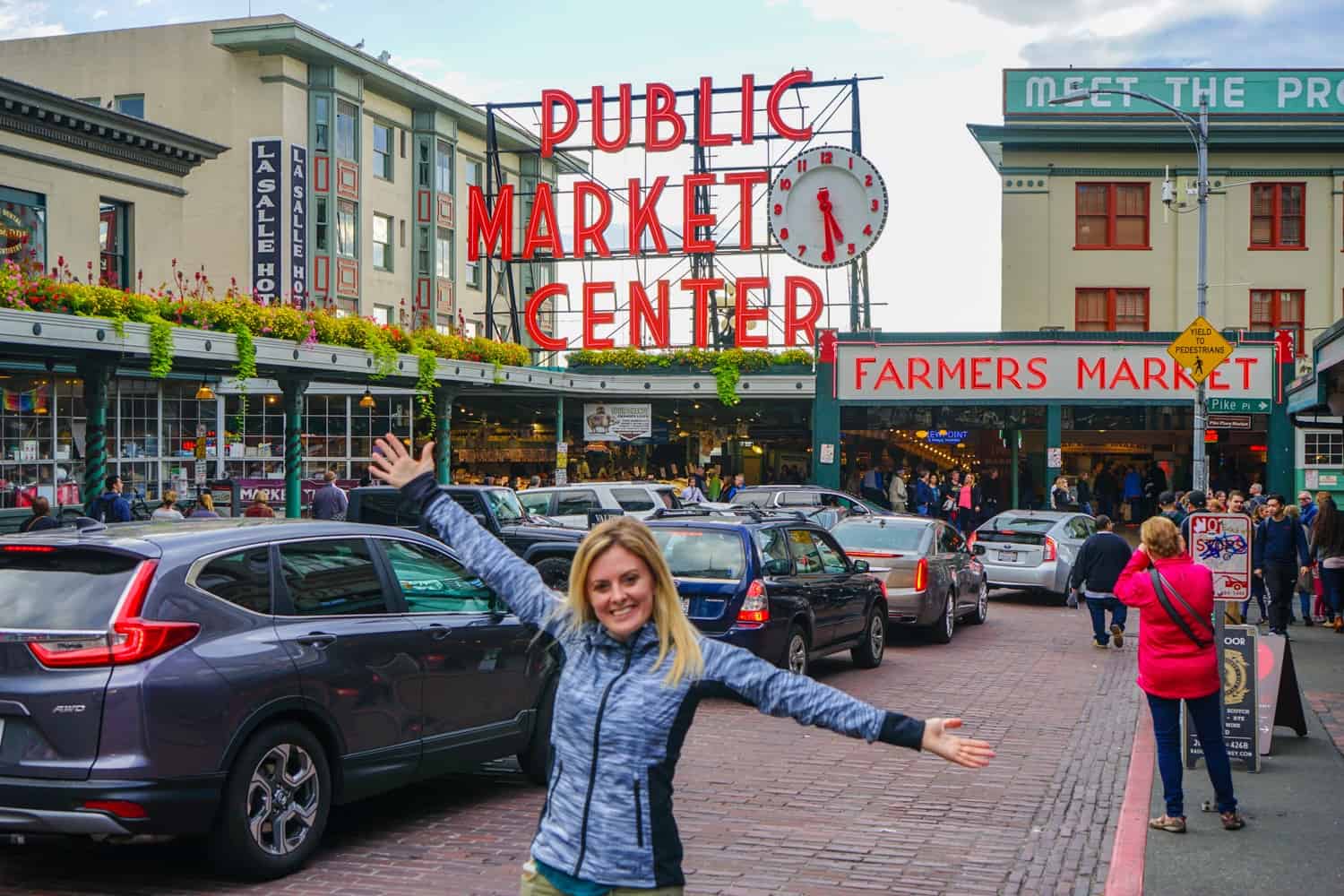 Day One in Seattle
Start off your travels in Seattle by visiting one of the city's iconic attractions, Pike Place Market. Pike Place is one of the oldest continuously run markets in the US with enough to keep even locals coming back on a week to week basis. While the fresh fish section of Pike Place has become a famed aspect of the experience, as you wander through the market, you will discover much more.
There are three distinct parts of Pike Place Market, the North, Middle and South. Beginning from the north end, you will stroll by boutique vendors, craft stores, thrift shops, and various souvenirs. Although you have only been in Seattle for nigh on an hour, it is never too early to pick yourself up a gift to cherish back home.
As you continue to walk, you will pass a variety of delectable local food joints, serving anything from tasty treats to fully fledged lunches. Continue on, but be sure to note any restaurants that take your fancy for when your tummy grumbles.
Next up will be a slew of fresh produce stands, perfect for those that have access to a proper kitchen during their three days. Here you will find all you need for three days of fresh meals. Next to the produce stands are vibrant fresh flower stands. The smells of rose petals and lilies flow through the air but are soon replaced by the potent smell of Pike Place's bustling fish market.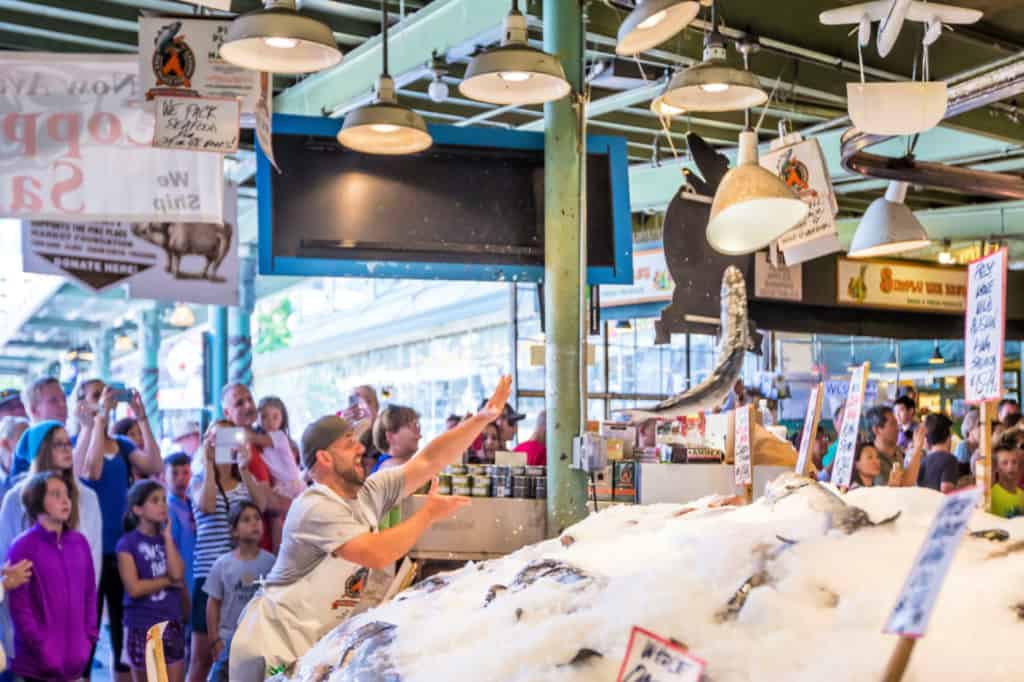 This is the spot where fish fly from hand to hand, just as they have done for over a century. Burly men shout out, throwing and catching and placing the fish on ice. Whether or not you purchase any cod, there is something about the traditional fishmongers going about their job that is fascinating to watch.
After taking some time out to dine at one of the market's best restaurants-we recommend the Market Grill or Pick Place Chowder-it's time to hit up two "Instagrammable" spots before heading on to our next destination.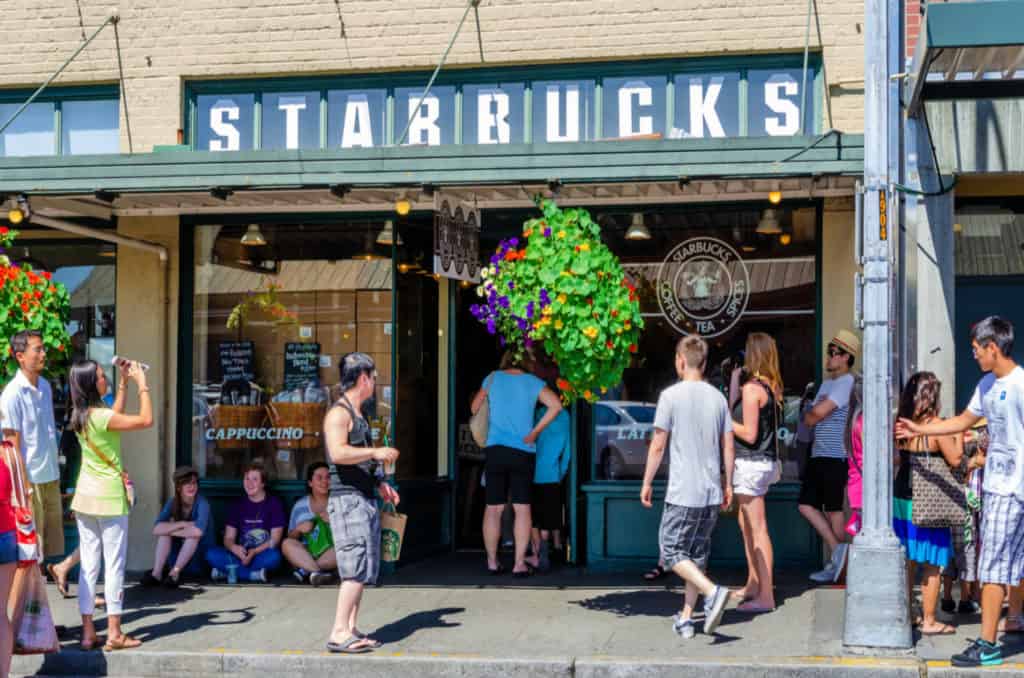 We all know that Seattle is the home of Starbucks, but did you know that the original cafe is in Pike Place Market? We don't recommend grabbing your venti latte here (go to Storyville Coffee instead) because of the size of this particular Starbucks. It is as popular as it is small. So grab a memorable photo and be on your way.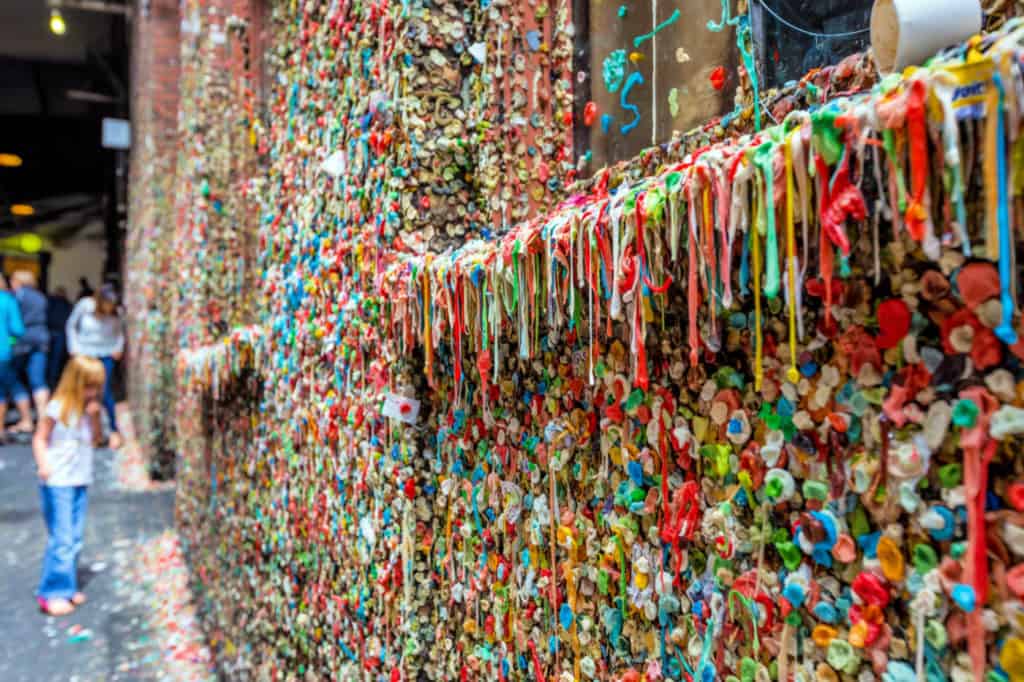 Last up on your adventures around the market is a stop at the gross, but highly amusing Gum Wall. A wall that is, as its name suggests, covered in gum. Admire the art from afar, or place your old Juicy Chew on the red brick walls.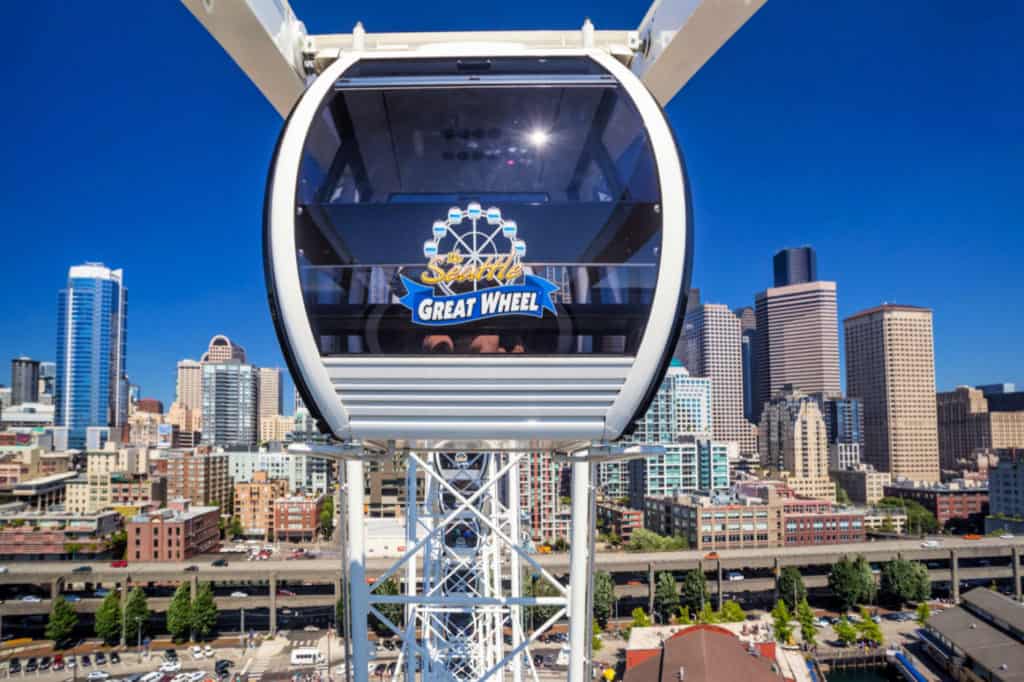 Once you have placed your sticky gum on the wall and thought of a scroll-stopping caption, head to the Seattle Great Wheel for a stunning view of Elliott Bay, Pike Place Market and the Seattle Skyline. Although you will get an unbeatable view on day 2 at the Space Needle, the wheel is so close to the market that we have to include it in our itinerary. Grab a donut at Daily Dozen Doughnuts and cruise up into the sky for expansive views of boats floating in and out of the harbor.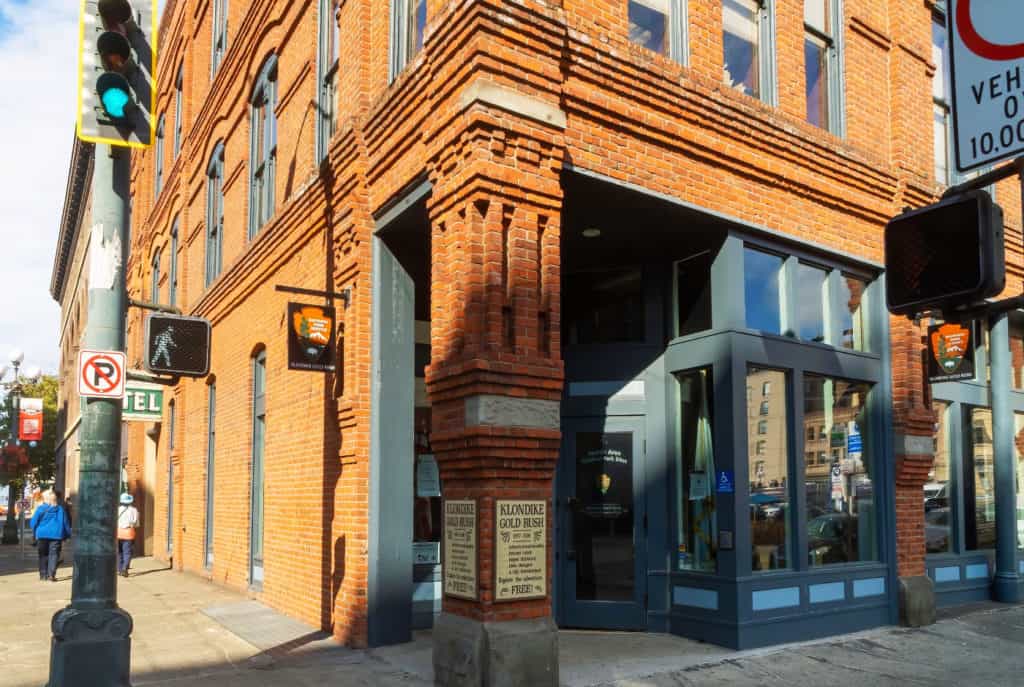 After a fantastic introduction to Seattle culture at Pike Place, dive into some history and learn about the Klondike Gold Rush by making your way to Pioneer Square. Aside from the statue of Chief Seattle placed inside a water fountain, Pioneer Square is also known as the birthplace of Seattle and the beginning of the Trail to Treasure self-guided walk.
Grab yourself a map and get exploring. Along the way you will pass various exhibits and informational panels that will show Seattle as it was in its founding years. A major stop on the trail is the Klondike Gold Rush National Historic Park and the onsite museum.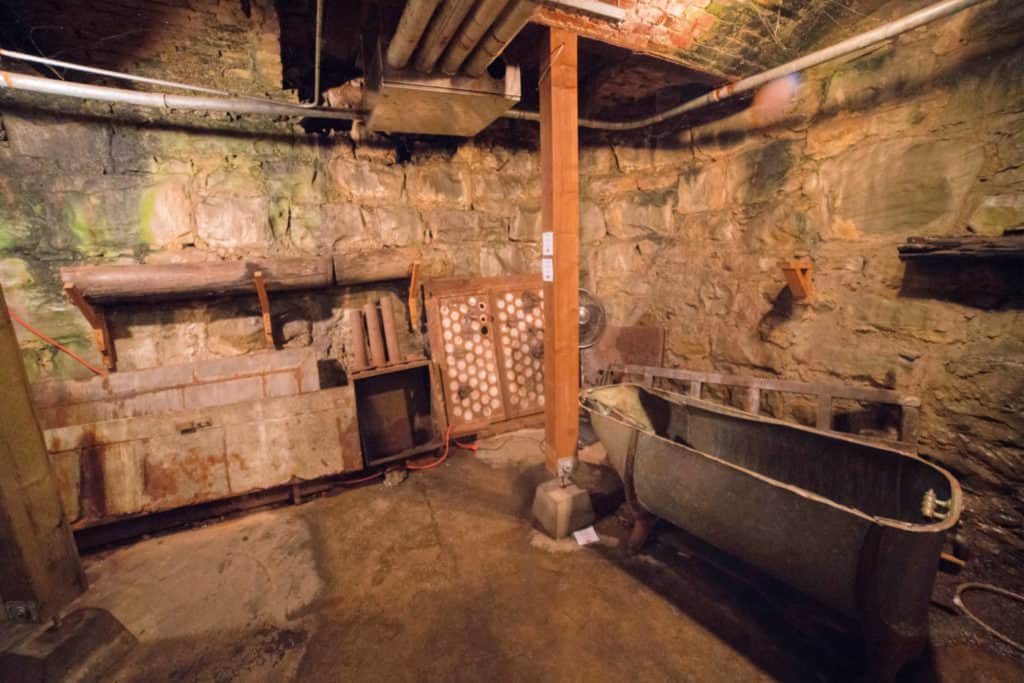 Alternatively
Day 1 features some of the best walking attractions in Seattle and although there's nothing better than discovering this city on your own two feet, sometimes the help of an expert guide can elevate your experience.
At Pike Place Market enjoy a 2-hour, chef-led walking food tour that will take you to where to pros shop and eat. Over the 10 stops, you will sample the best food the market offers, from coffee and yogurt to mac 'n' cheese, all the while dodging the fish that fly through the air.
After exploring Pioneer Square from above ground, why not go another step and explore Seattle's unique underground pathways that lay beneath the square? On this tour, you will learn about the pathways built over a century ago, along with the city's history spanning from a small Indigenous community to a thriving metropolis.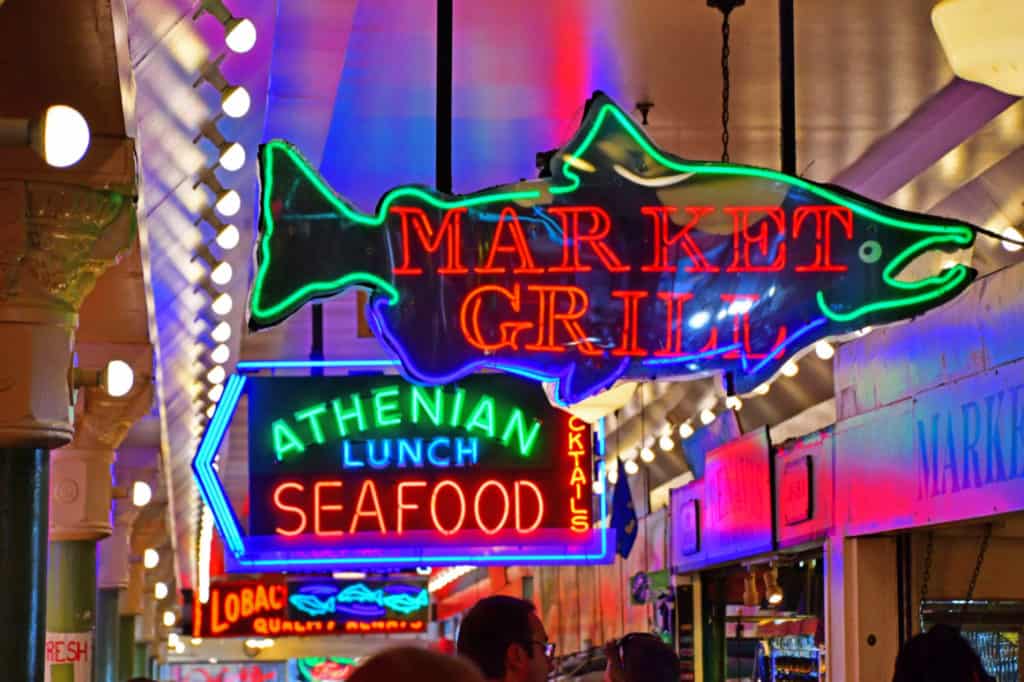 Where to Eat on Day One in Seattle
Pike Place Market spoils you with midday meal choices. However, to get in the spirit of the iconic fish market, you can't go pass lunch at Market Grill. Their fish sandwiches take the cake and will tempt you to return for round two throughout your time in Seattle.
For dinner, stick close by to Pioneer Square and dine out on some of the best pizza in town at Trophy Pizza. Grab a pie and enjoy on the spot or wander into the nearby parks and enjoy the specialty Spicy Hawaiian or Bacon and Mushroom under the Seattle night sky.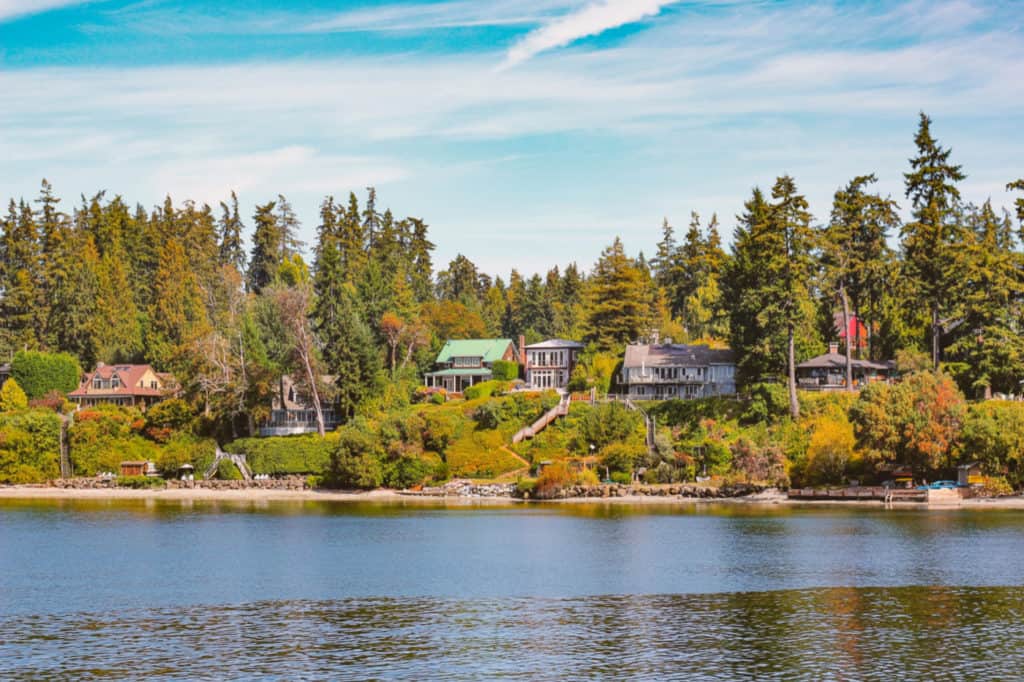 Day Two in Seattle
Once you've finished up an energizing breakfast and downed your last sip of coffee, it is time to go explore some of Seattle's invigorating local nature. One of the most popular day trips for locals and one that we couldn't recommend enough is a trip to Bainbridge Island.
You can jump on the Bainbridge Island ferry for only $10 each way and be at your destination in 35 minutes. If you have rented a car for your 3 days in Seattle, you can also bring that along for the ride. Especially in Summer, this ferry is very popular, so if you have a car, be sure to get in line before 7am.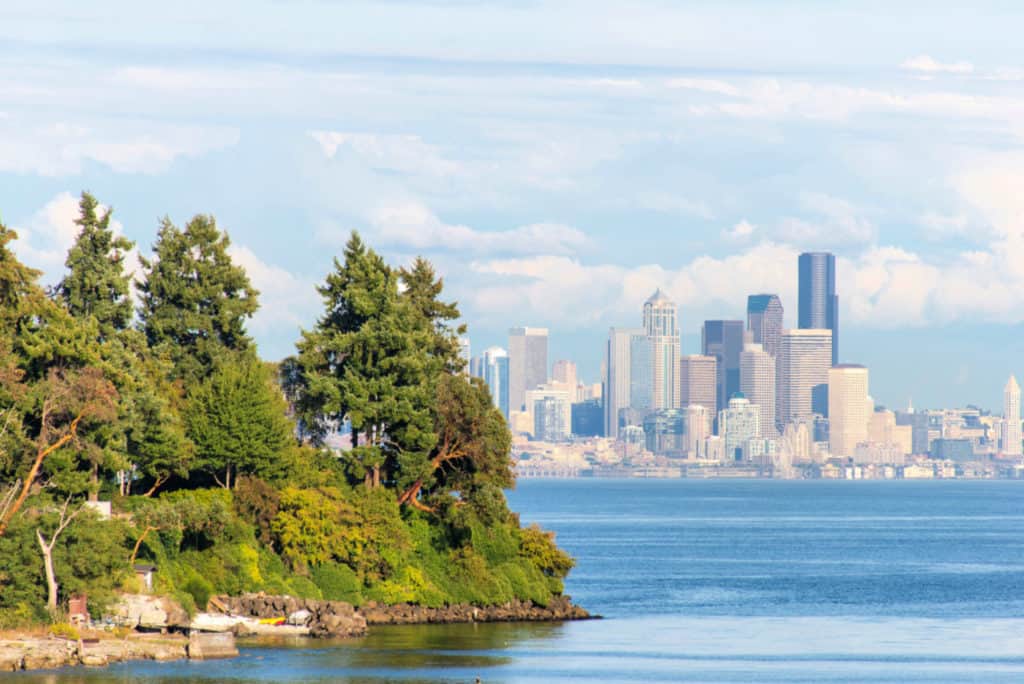 The ferry ride across Puget Sound is an adventure in itself, providing gorgeous views back to Seattle and the surrounding landscapes. Once you arrive on the island, you will have the opportunity to explore museums, parks and wineries. Honestly, it is enough to keep you busy for an entire weekend. However, with so much more to see and do in Seattle, hit up the island's highlights on a half-day excursion.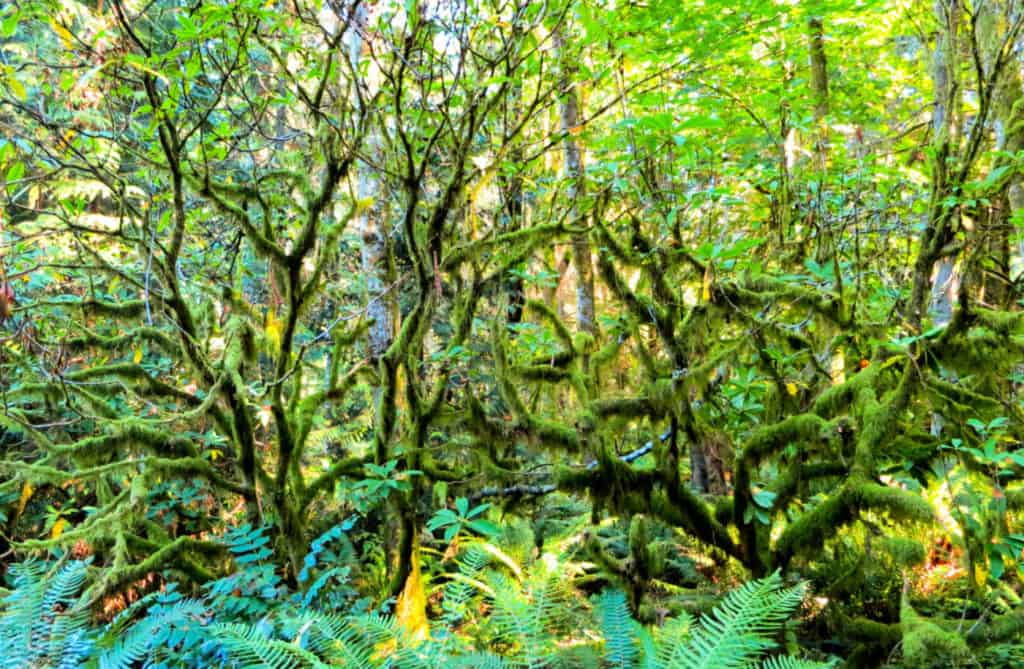 You can get around Bainbridge Island in an Uber, but if it's a nice day, then explore on two wheels. You can rent bikes from where you get off the ferry. Once your helmet is on, it's time to hit the Waterfront Trail. If you are up for a big ride, you can make your way north to one of the best Botanical Gardens in America at Bloedel Reserve.
Along the way, you will pass oceanfront parks, local restaurants, bakeries and cafes along with some fantastic local wineries. Note your favorites and hit them up on your way back.
Depending on how you're feeling after the bike ride, you can also kick back and relax at local establishments like Bainbridge Vineyards who specialize in homegrown, small batch wines. Or take the adventure up a notch and get out on the water with a one or two-hour kayak rental.
The are so many great day trips from Seattle, so if Bainbridge Island doesn't sound like your kind of thing, there's plenty of other destinations you could substitute in for day two. I'm a big fan of Tacoma, for example, if you're more of a city person, while Wallace Falls State Park is home to the seriously impressive Wallace Falls — perfect for nature lovers.
Upon returning to Seattle trade the beauty of Puget Sound for the memorable Chihuly Garden and Glass. Created by the famous Washington-born Dale Chihuly, the Garden is home to extravagant art installations that all make use of glass. With over 8 galleries along with a stunning glasshouse and garden, this is one unique Seattle experience that is not to be missed.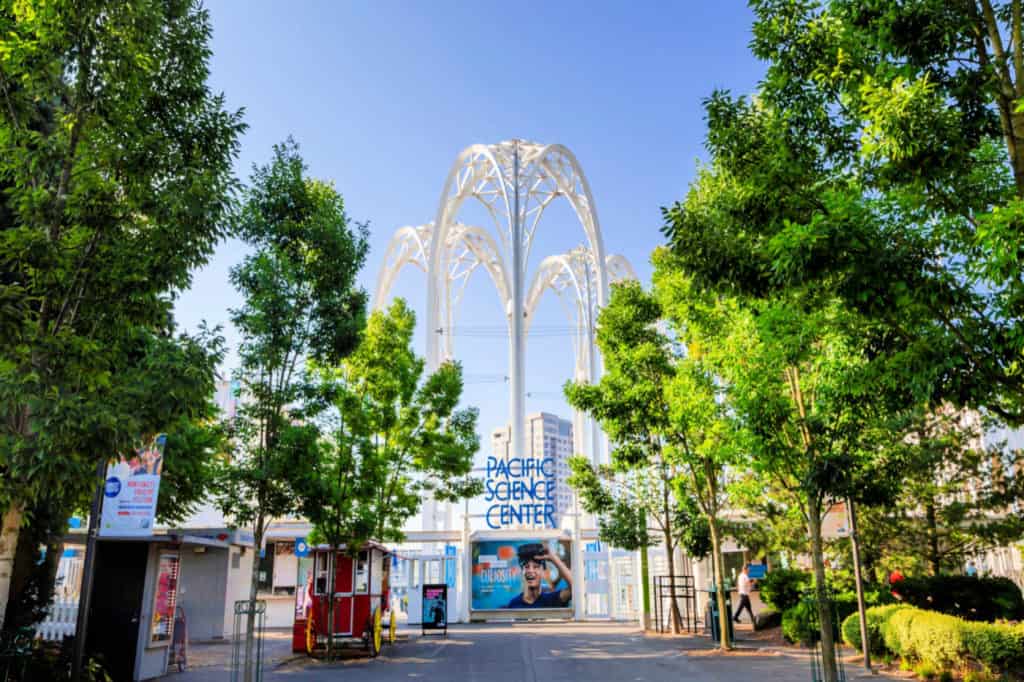 For travelers with kids in tow, you will enjoy being close to the Pacific Science Museum. Great for young and old alike, there are a variety of mind-boggling interactive exhibits that could easily keep your crew entertained for hours. The Laser Dome experience is not to be missed. Featuring creative laser imagery, the dome makes use of a 10,000 watt concert sound system to provide an enthralling sensory experience.
As the sun goes down on the western horizon, head to the highest man-made point in town, the Space Needle. The iconic Space Needle is the center-point of the Seattle skyline, an unmissable towering structure. After opening in 1962, the 'space' themed tower has captivated visitors, offering panoramic views of Seattle and as far as the eye can see.
Witness an unforgettable sunset from the top of the 602ft (184m) tower, with the chance to see Mt Rainier on a clear day.
Once the dinner bill is paid, and you're all freshened up end day 2 with a hit of Seattle's diverse nightlife. In town you will find a bona fide spread of dimly lit jazz clubs, beer gardens and speak-easies.
Just north of Downtown Seattle is Capitol Hill, home to one of the few genuine nightclubs in the city, Q Nightclub. Prep for the night of dancing with some fine liquor at Canon, home to 3,500 varieties of whiskey. Or relax with a pint of German beer in one hand and an oversized pretzel in the other at Rhein Haus.
If you want to get out of the bustle of downtown, you can explore further by exploring the neighborhood of Ballard, home to a lively community of pubs, bars and cheap eats.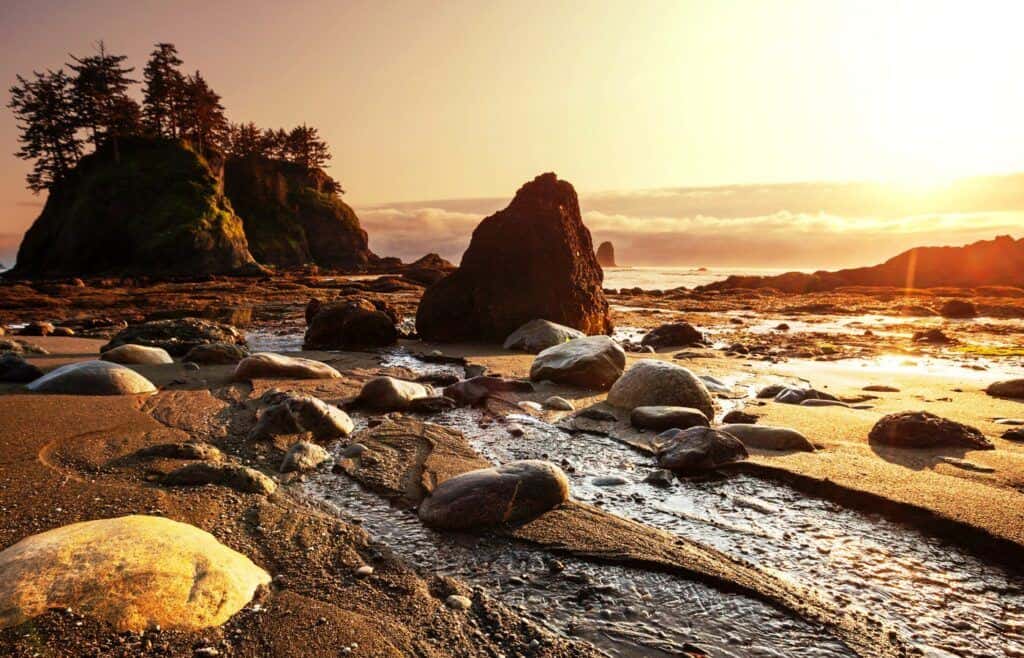 Alternatively
A trip to Seattle will place you ever-so-close to the amazing Olympic National Park. The home of soaring snow-capped mountains, mossy rainforests and expansive beaches, is just two hours from Seattle.
You can take the Port Angeles ferry and continue to drive into the park, or simply follow the highway along the Olympic Peninsula to your destination. Similarly to the Bainbridge ferry, you will want to be in line bright and early to get a spot and have plenty of time to explore the park.
With only a short amount of time to spend in Olympic National Park, we suggest ticking off the popular Hurricane Ridge. Although often crowded, you can escape the hoards of people by completing the five-mile (8km) Klahhane Ridge hike that provides expansive meadows, mountain goat encounters and epic views of the peninsula.
If you have time, explore Crescent Lake, drive into the Ho Rainforest and the Enchanted Valley or hit up a variety of jaw-dropping waterfalls.
Read more: How to Spend Three Days in Olympic National Park.
Where to Eat on Day Two in Seattle
Begin day two with a bang by eating out at one of the four Portage Bay Cafes in Seattle. This local institution has all your breakfast needs covered, with over 5 types of Eggs Benedicts, delicious biscuits topped with a bevvy of options along with classic gouda grilled-cheese. If you don't know what to choose, simply rock up to their Breakfast Bar and go to town.
If you are in search of some delicious cheap eats on Bainbridge Island, you can do a lot worse than hitting up Thuy's Pho House. Located near the ferry terminal, swing by for some mouthwatering Vietnamese cuisine that won't break the bank.
After visiting the Space Needle, enjoy a short walk to the Queen Anne Beerhall for dinner. This sprawling hall features 7000 square feet of dining space and a boisterous atmosphere. Enjoy casual fare and an envious selection of Czech, Austrian and German beers.
Day Three in Seattle
After exploring downtown Seattle and the waterfront over the previous two days, finish up your Seattle adventure with a trip to some of its best and quirky neighborhoods.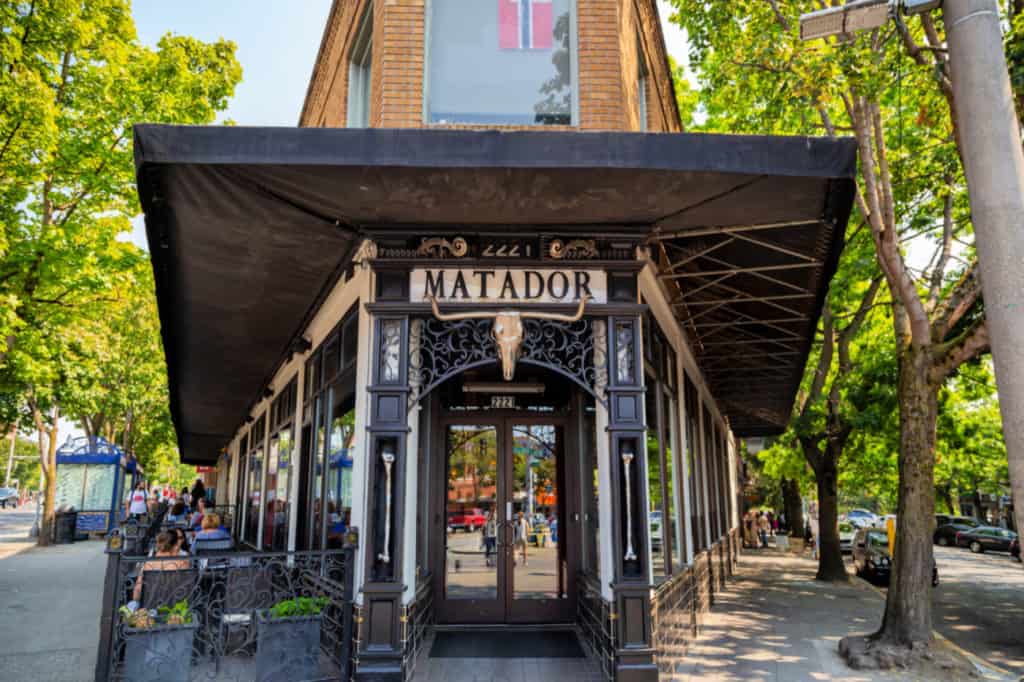 Begin in Ballard, where the small-town vibe defies its proximity to the city. Here you will find a tight community full of exciting cafes and restaurants. Walk along Ballard Avenue to find a host of coffeehouses along with delightful boutiques, each one different from the last.
If you need your shopping fix, this is the place to go. Finish up with some plant-based, dairy-free homemade ice cream at Frankie and Jo's before moving onto the nearby area of Fremont.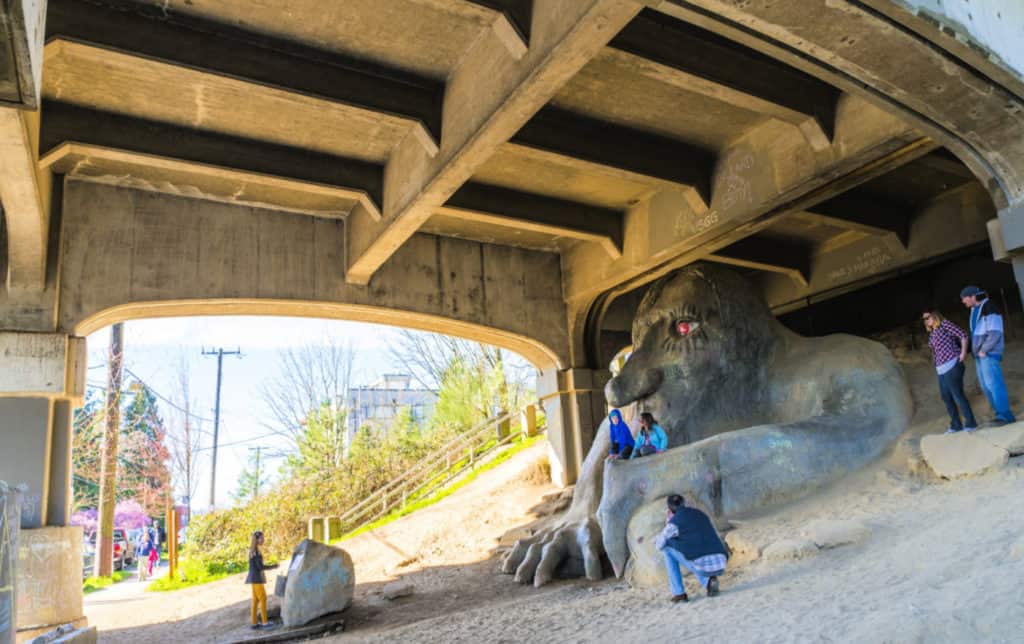 In Fremont you will find the one of the more interesting attractions in Seattle, the Fremont Troll. Created by four artists in 1990, the huge troll sculpture is found under a local bridge and also in the movie 'Ten Things I Hate About You'.
Finish up your time in Seattle by reflecting on all the fun times at the Fremont Brewing Urban Bee Garden. Grab a pint of local hazy pale ales and IPAs or try them all by ordering a beer flight. We suggest grabbing some to-go food at a local cafe or bakery such as Fiasco, or Tavolate Stone Way and enjoy it in the beer garden.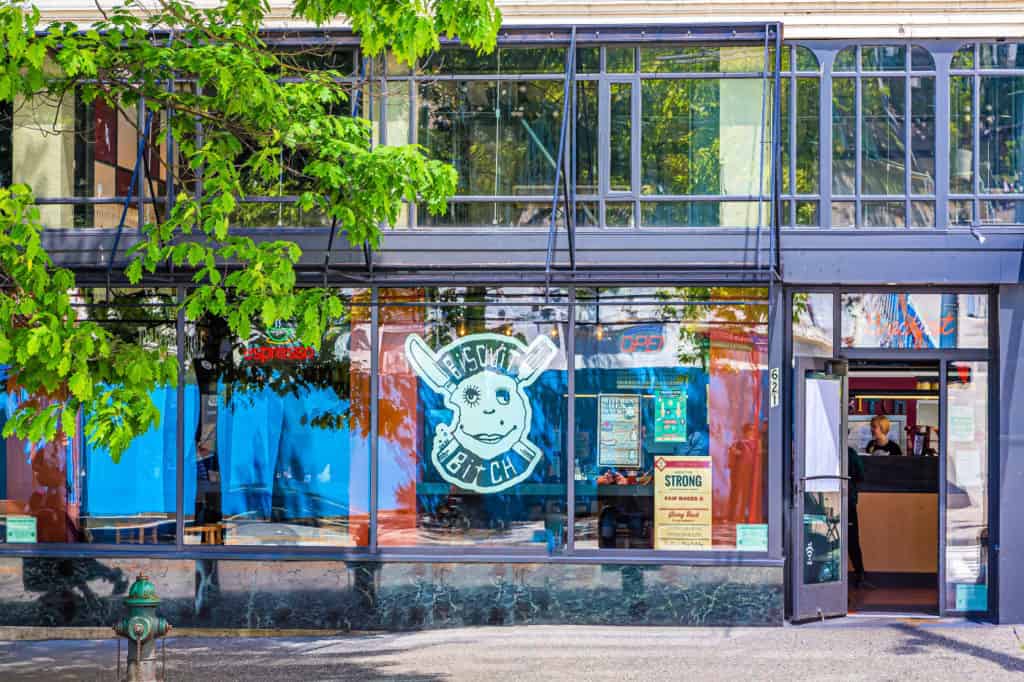 Where to Eat On Day Three in Seattle
Begin your last day in Seattle with breakfast at Biscuit Bitch. Seattle is far from a southern city, yet this joint serves up some delicious biscuit sandwiches, from veggie and egg and cheese to peanut butter and bacon or nutella and banana. Quick, easy and tasty, you'll have plenty of time left over to keep exploring.
After exploring the Fremont Troll and grabbing a beer at the brewery, if you're hungry, have lunch at Paseo Caribbean Food. Serving up authentic Caribbean sandwiches, Paseo has quickly become a local staple. For the best lunch in town, grab the Caribbean Roast Sandwich.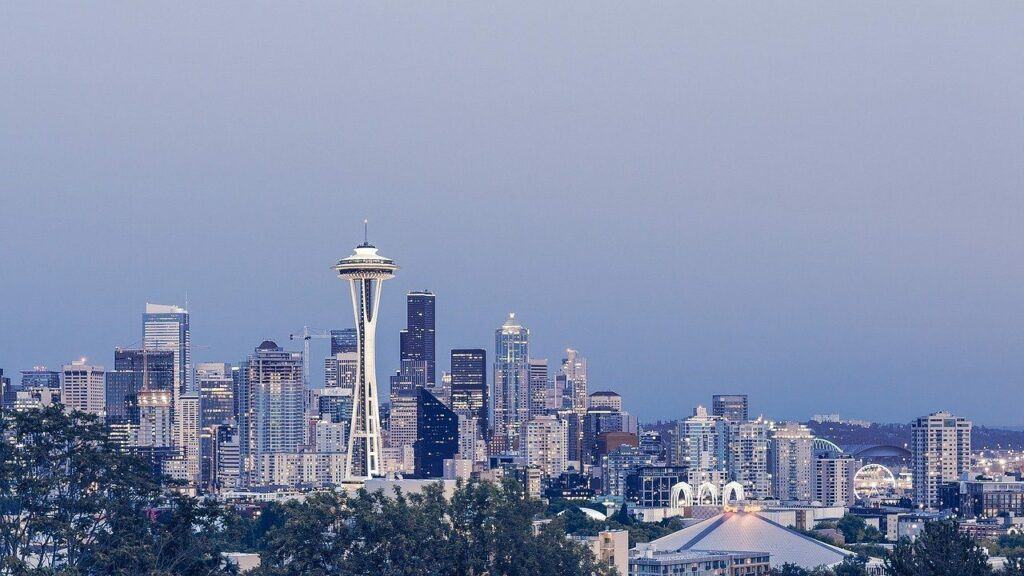 Final Thoughts
Whenever you choose to visit, in the Summer, Winter or in-between, you are bound to be taken in by Seattle's lifestyle. With many great neighborhoods showing off homegrown and international cuisine, a downtown core full of history and atmospheric markets and an envious selection of natural space, there are so many ways to enjoy Seattle.
This three days in Seattle itinerary takes you to all the hotspots and to a few hidden gems. Add in a couple of activities from your own Seattle bucketlist for the ultimate getaway to the Emerald City.