If I ever wanted to stop travelling for three months or and do nothing but lie on a beach all day and hang out in bars playing non-stop Bob Marley at night then Koh Chang would be the perfect place to do so. I love this beautiful Thai island!
I stayed on Koh Chang for five nights and soon decided that this was the perfect chill-out island and I definitely needed to spend a lot more time there in the future.
Even if it was horrible to get to.
Yep, getting from Bangkok to Koh Chang can be a bit of an exhausting journey. Getting from Chiang Mai, like I did, is even worse! It started with a 12 hour overnight train from Chiang Mai to Bangkok where the rocking was so strong that I got barely any sleep. From Bangkok, I took 5 hour bus journey to Trat, following by wandering around for an hour at midnight trying to find a guesthouse. Let's just say I slept hard that night! The next morning included a 30 minute minivan trip to the ferry, an hour on the ferry to get to Koh Chang and a 30 minute songthaew ride to Lonely Beach.
Lonely Beach. 
I spent almost every single day in Koh Chang sunbathing on Lonely Beach.
It is my perfect beach.
Lonely Beach is clean and it isn't overrun with people. The sand was soft and the water was clear and warm. It was easy to find quieter parts of the beach with nobody around and the busier parts were filled with the sound of reggae from the nearby beach bars.
And the palm trees!
I LOVED the palm trees!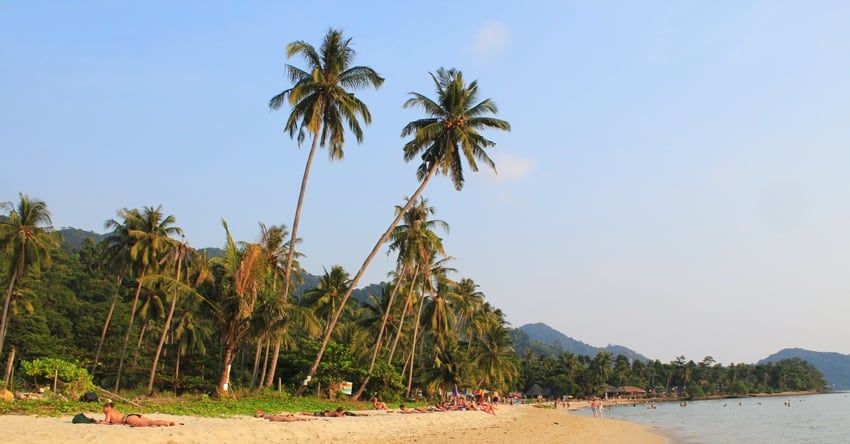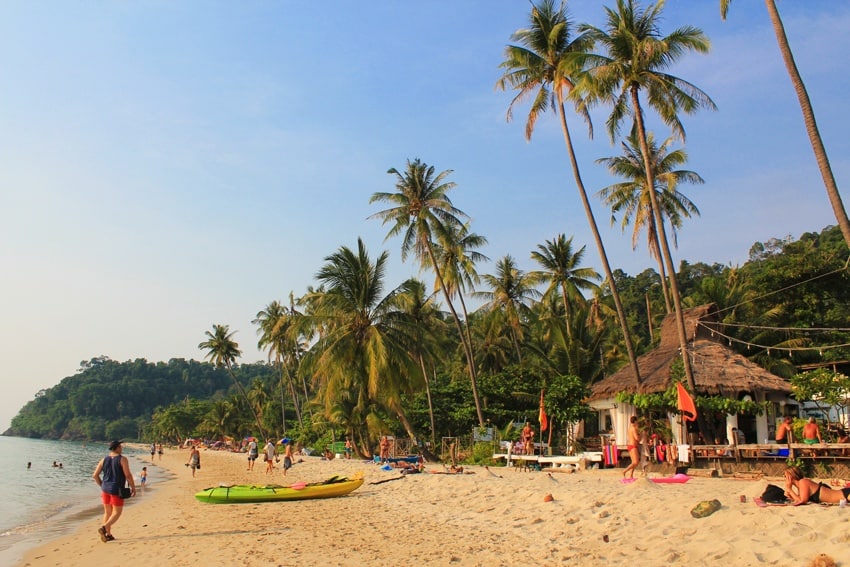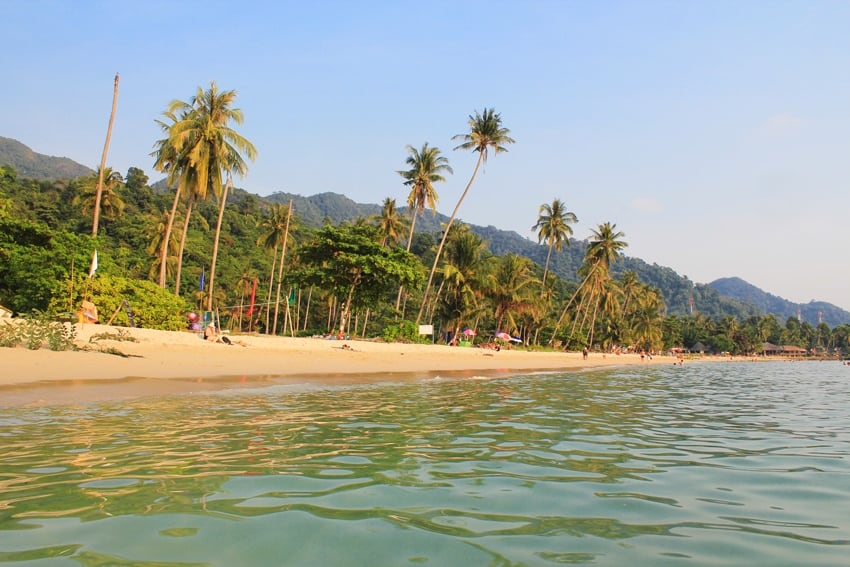 How ridiculously beautiful is that beach? On Koh Chang, it's easy to lose track of time and fall into a routine of sunbathing during the day and drinking buckets at night. I can see how some people get stuck here for months.
When I wasn't spending my time practicing my beach bum skills, I rented a scooter and spent some time exploring the rest of Koh Chang. Here's one of the many views from our scooter ride — again, loving those palm trees!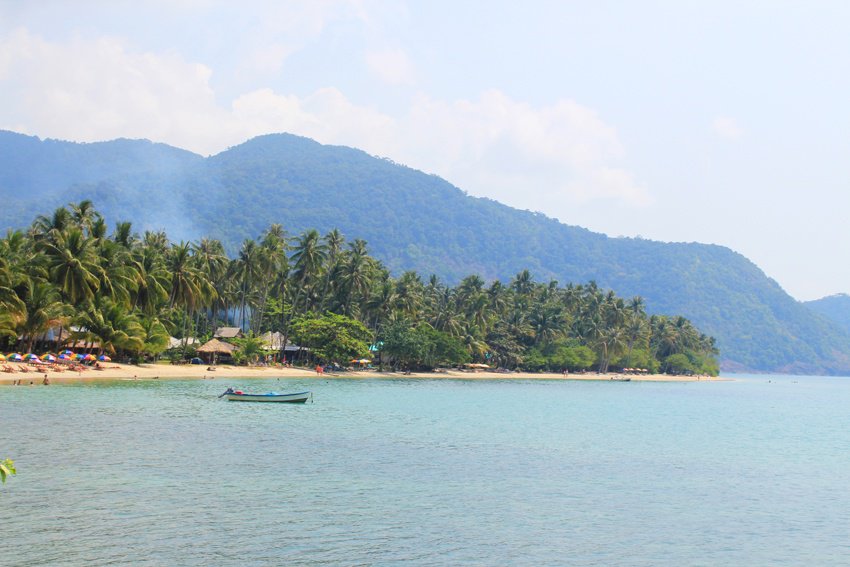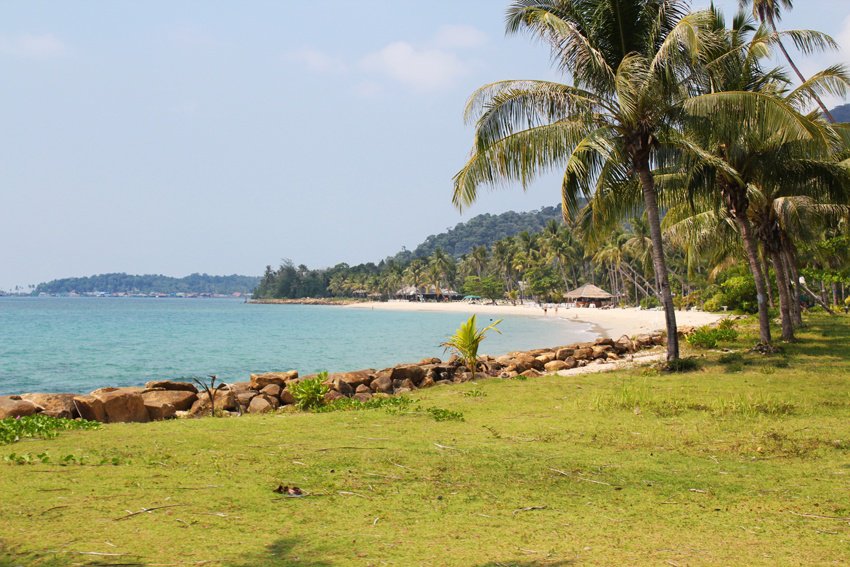 I originally planned on circling the island but hit a snag after 10 minutes when we arrived at a ticket office and barrier. We would have to pay 200 baht ($6) to pass. After the guard confirmed that the road continued through the fancy looking resort gates, we decided to pay rather than turn around.
Of course, it didn't. We had reached a dead end.
There were worst places to be, however, as we were now "stuck" in a super fancy resort with gorgeous surroundings, fancy restaurants and our own private beach!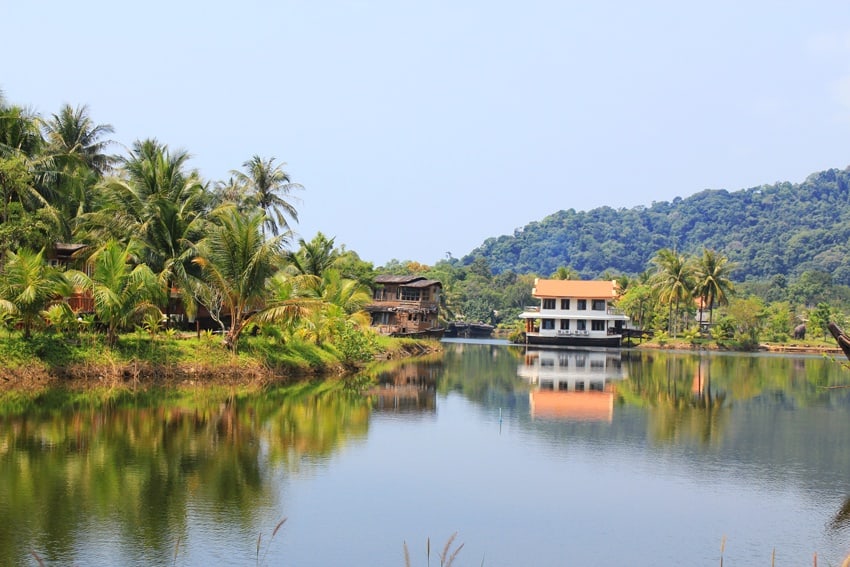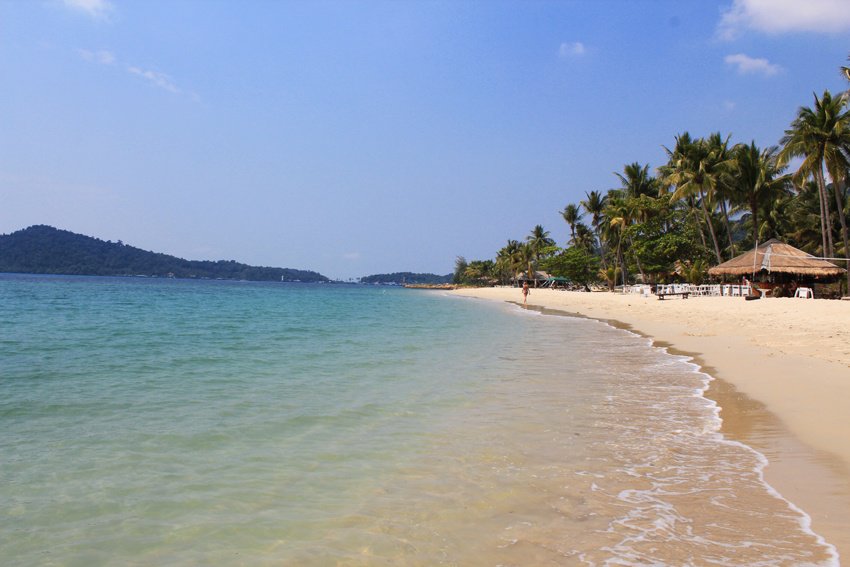 The highlight? The amazing palm tree swing that I wanted to spend all day on!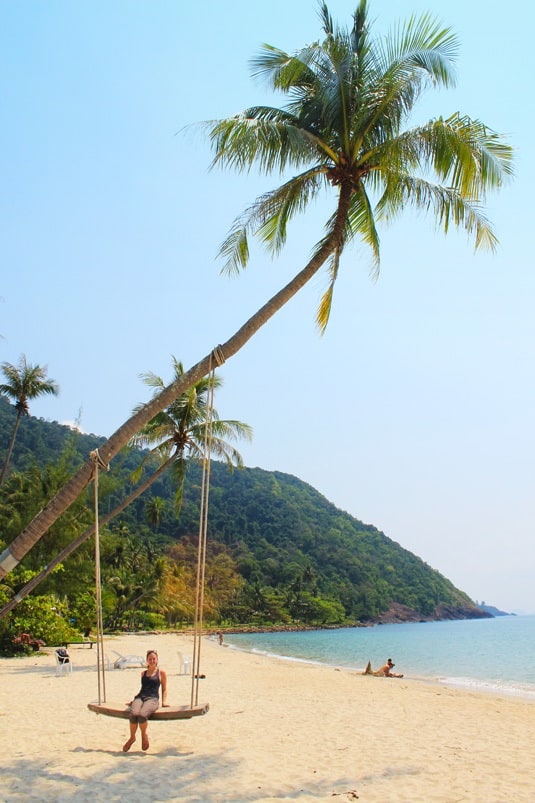 My favourite time on Lonely Beach is between 3pm – 5pm. The temperature is cooler, there are less people on the beach, the low sun makes for some beautiful reflections on the surface of the sea and it's the perfect time to go for a swim!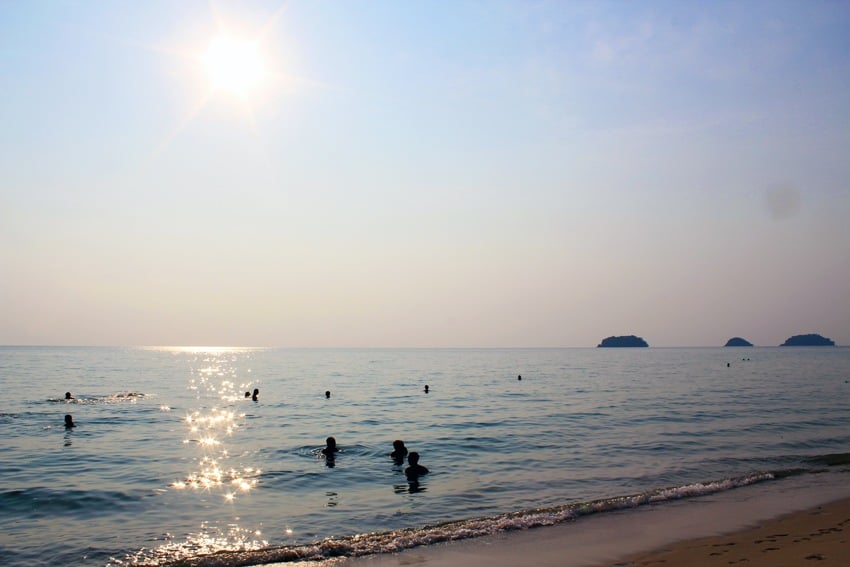 And then every evening is then finished off with a huge vodka bucket small beer and an amazing sunset at one of the many bars lining the beach.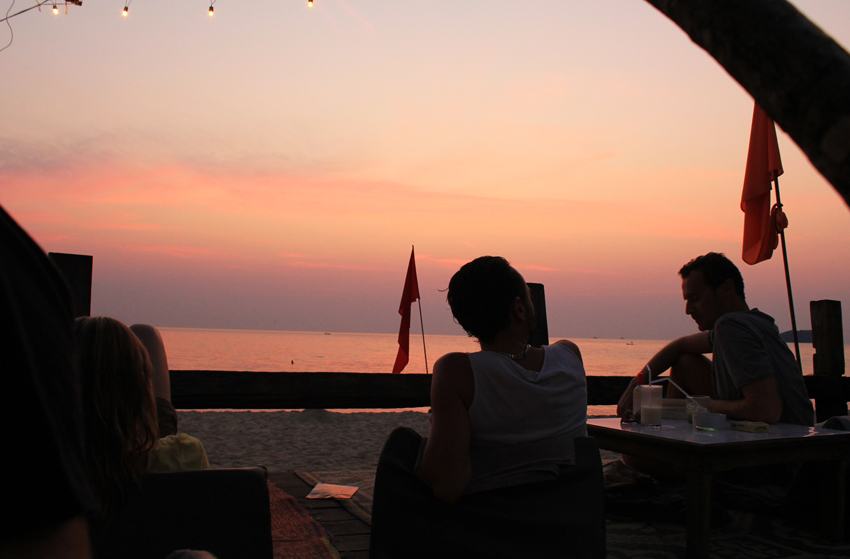 If you're looking to spend some time on a Thai island with a friendly, chilled out, hippie vibe then you can't go wrong with Koh Chang.
Just make sure you stay on my beloved Lonely Beach…