This should — fingers crossed — be the last time I need to run two months together for one of my monthly updates.
Why?
Because things have become a hell of a lot more exciting over the past few weeks.
If you've not been following along closely, my life during the pandemic has involved ricocheting from one extreme to another.
After nine months of pandemic-induced self-isolation in the U.K., I packed my bags and set off for COVID-free New Zealand. There, I spent the next six months in a state of bliss, living a normal life with little to worry about. When New Zealand opened its borders with Australia — another COVID-free country — I hopped across the Tasman to hang out with the many friends I have based in Melbourne.
Unfortunately, with the emergence of the Delta variant, pursuing COVID-zero no longer became a viable strategy, and Dave and I accidentally found ourselves spending five months caught up in Melbourne's strict lockdown.
Whoops.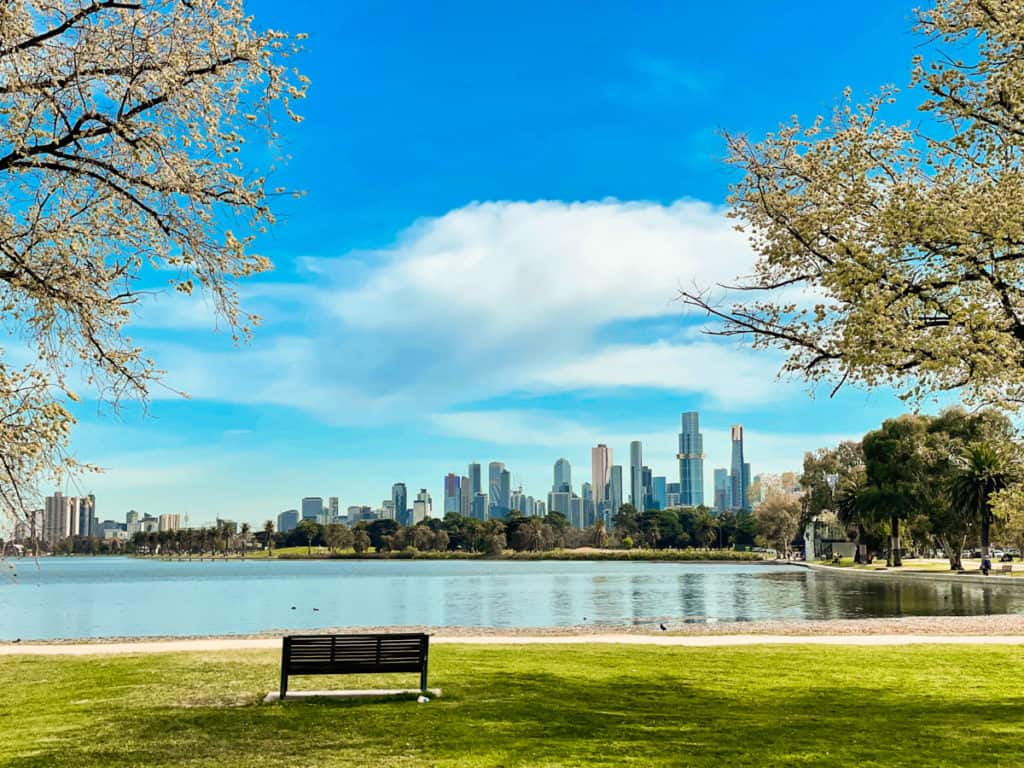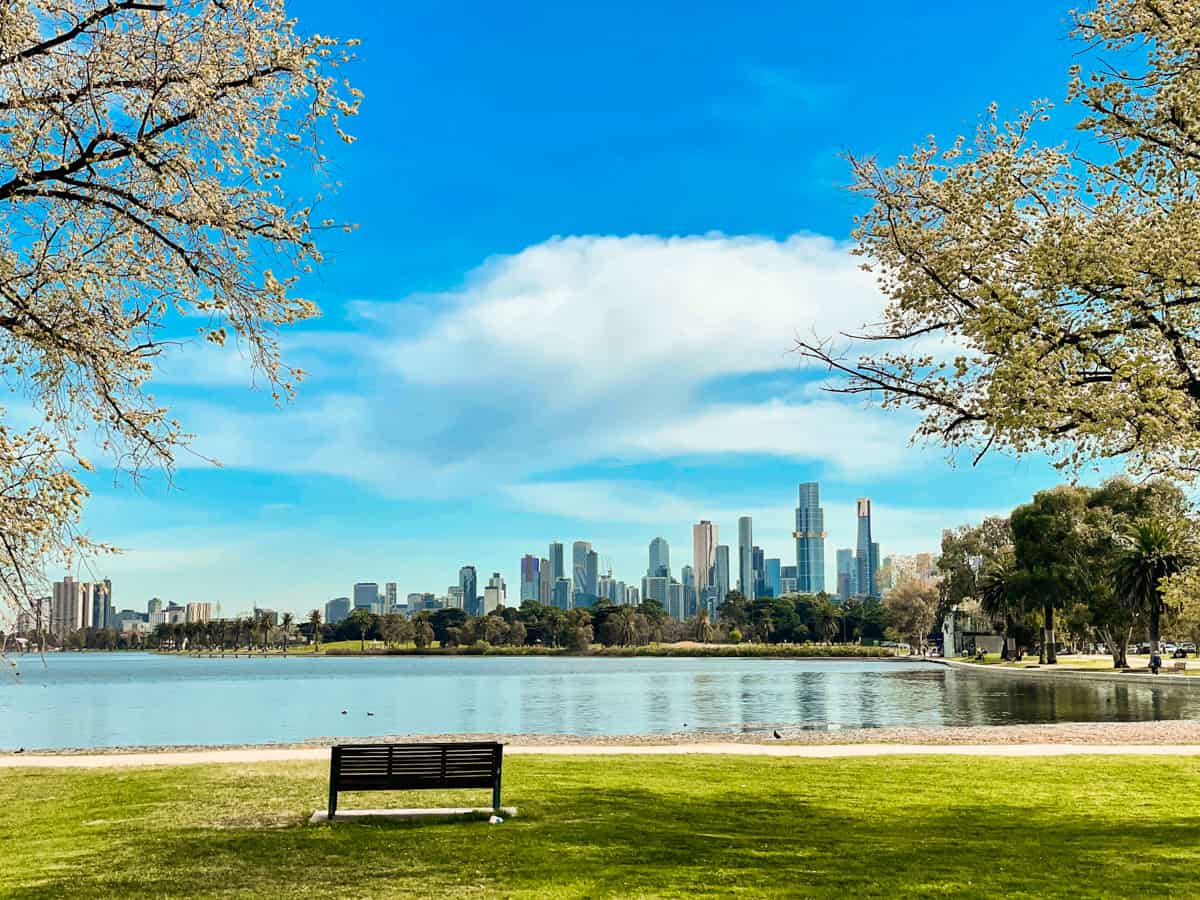 But as I write this now, that period of my life is finally over.
I'm double-vaccinated, lockdown has ended, cases in Australia have stabilised, thanks to the super-high vaccination rate, I've kickstarted my travels back up again, and I've even booked my first international flight.
I considered putting out a monthly summary at the end of October, but when it came to share everything I'd been up to… well, I'd been in lockdown. You guys know what it's like.
October was, for me, all about focusing on the light at the end of the tunnel. As a homebody, I was soaking up the last of those indoor vibes, cooking nightly, heading out for walks, playing board games, and writing tons.
When restrictions eased, Dave and I used our first day of freedom to head to the beach, drink wine, and nervously celebrate with Melburnians everywhere. It wasn't the greatest weather, but life felt bright and colourful again.
With November came the return of almost-normality. We caught up with friends, had family sleepovers, made our way from one Melbourne cafe to another, and even hit up a house party[!].
And travel!
Of course I had to start travelling.
Dave and I knew that as soon as lockdown lifted in Melbourne, we wanted to get out of the city and go explore more of the state of Victoria. All we had to decide was the direction to travel in.
For me the answer was easy: I wanted to head east.
In the past, every time we had ventured outside of Melbourne, we'd go west, driving along the Great Ocean Road, then venturing north to the Grampians for wildlife and hiking. This time, I was eager to see something new.
We got our hands on a rental car, then set out for two weeks of delicious freedom.
Can we take a moment here to acknowledge just how ridiculous Australian pelicans are?
The first stop of our road trip was the small town of San Remo, which is famous for its colony of pelicans. We arrived when these enormous birds were out in full-force, stampeding up and down the beach and fighting over fish. I couldn't stop laughing at the hilarious expressions on their faces.
And I'd just like to share that when it came time to choose which photos to include in this blog post, I managed to whittle it down to a mere 126. So know that it's causing me an inordinate amount of distress to share just a smattering of photos from my next couple of destinations.
Phillip Island! Located just a couple of hours outside of Melbourne, this koala-filled part of the state was one of my greatest discoveries from our road trip. It was absolutely wonderful!
It's hard to pick the highlights from our three days here because everything felt like a highlight. We sat on a beach at sunset and watched hundreds of tiny penguins emerge from the ocean and venture to their nests to feed their young. We spotted dozens of koalas. We hiked across a beach to find a shipwreck and ducked into sea caves with torches in hand. We hiked alongside bouncing wallabies and sunbathed on untouched beaches.
I'll have to write an enormous guide to Phillip Island, I think, because I have so much I want to share from our time in this magical place.
Before we knew it, it was time to move on, and we wound our way along the coastline to beautiful Wilsons Prom.
It was a great drive, full of beaches that looked just like this one: soft sand, turquoise waters, and barely another person in sight. We took our time with this part of the road trip, pulling over every three or four minutes to take in another viewpoint or head down to another beautiful stretch of sand.
I preferred this drive to the Great Ocean Road, and can't wait to return to base myself in one of the small towns that line this part of the coast.
Our next stop was Wilsons Prom, and it might just be the greatest place in all of Victoria.
We loved Wilsons Prom. This small peninsula, around three hours out of Melbourne, is so pretty. You've got easy hikes to spectacular viewpoints, dozens of beautiful beaches, and more wildlife than you could possibly count.
One of the highlights (although, like with Phillip Island, everything felt like a highlight!) was the Big Drift. It's this bizarre expanse of sand dunes, in the middle of a forest — not near the ocean or a desert. It's just kind of there, towering above the treetops. It made for some particularly cool photos, as its high elevation made it look as though you were walking towards the end of the world.
We saw plenty of wildlife on all of the hikes we did, too. Kangroos and wallabies, echidnas and emus. In particular, I loved spotting wild emus prancing through the bush.
We even saw a couple of snakes!
I'm a weirdo that likes snakes, so I was super-excited to see some up-close. We spotted a copperhead and tiger snake, the latter of which is highly venomous, so of course we kept our distance.
And the hiking! I think we managed to tackle a dozen hikes while we were in Wilsons Prom, often spending eight hours a day on our feet, trekking to viewpoints and beaches. Again, so many photos to share, so I'll have to write a blog post about it all!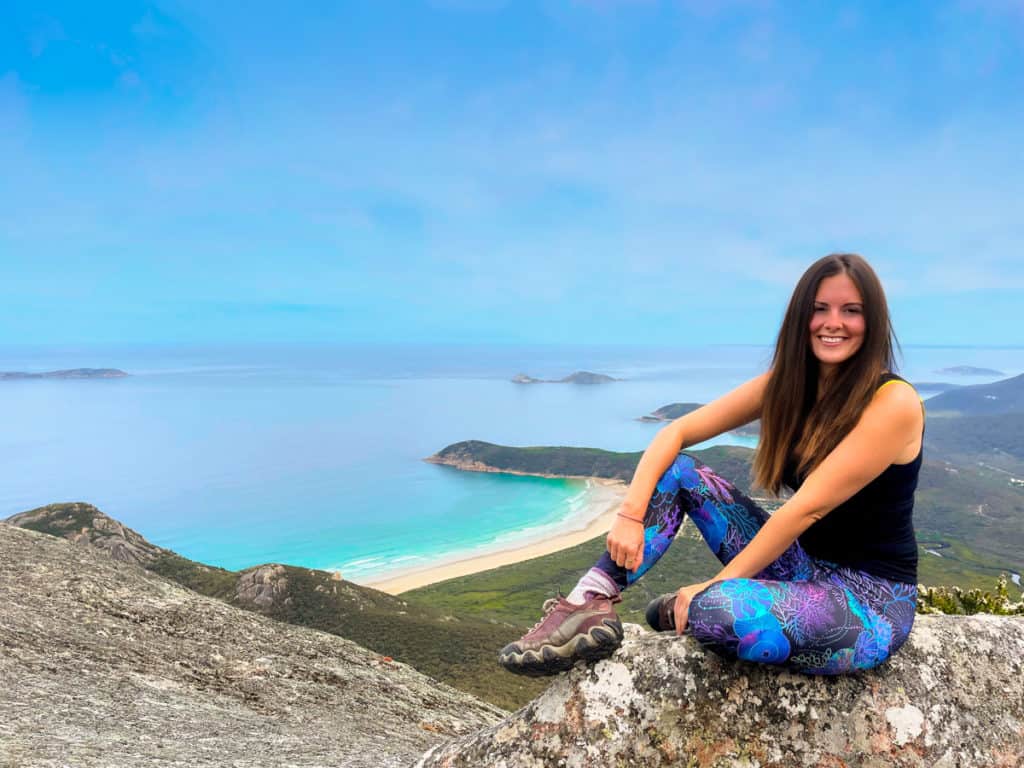 Wilson's Prom absolutely blew me away. Australian readers: I urge you to start planning trips here, if you haven't been, as it's such a special part of the country. Even pre-pandemic, I had spent months upon months in Melbourne and can't believe that I never prioritised getting here.
And so this is where I leave you at the end of November: with aching legs and a huge smile, absolutely back in my element.
It's been a tough few months, but I'm starting to feel like life is getting back on track.
Highlights of the Month
Booking my first international flight of 2022: Something I haven't yet shared publicly on Never Ending Footsteps is that — surprise! — I have New Zealand residency! Yep, back in March, I received the wonderful news that I had been granted permanent residency for my favourite country on the planet. What that means is that I now have the ability to live and work in New Zealand for the rest of my life. I'm overjoyed.
Most excitingly of all, this means that I can head to New Zealand in around six weeks! New Zealand is beginning the slow process of reopening to the world, and the first stage of that is allowing New Zealand citizens and residents to return home without having to pass through Managed Isolation. I'll need to go through a mandatory seven days of home isolation, which is fine, as we'll do it at Dave's family's holiday home, but then I'll be free to soak up those very last moments of travelling in the country while it remains uncrowded.
I know for a fact that I'm going to be spending a significant amount of time in Queenstown then likely never returning again once the borders have fully reopened!
And taking my first domestic trip in a long time: When I touched down on Australian soil in April, I had a dozen travel plans on my agenda. I wanted to explore this country and I envisioned my time here as being similar to the incredible road trip I had just finished in New Zealand. There were no active cases of COVID in Australia at the time, the borders were closed to international tourists, and I was ready to get my travel on. The thought of seeing all of the country's greatest sights without tens of thousands of other travellers? It sounded like the most incredible opportunity a travel blogger could ever be granted.
We all know now, however, that the Delta variant has a magical ability to take your plans and turn them into an unattainable fantasy. Even with closed borders and hotel quarantine, the increased transmissibility of the newly-emerged Delta meant that COVID-zero was no long achievable for pretty much any country in the world.
I had been ducking and diving for months on end, but COVID caught up with me eventually.
And it was in Melbourne that reality set in. Unexpectedly, I found myself in strict lockdown, living out of Airbnb apartments, and watching the U.S. and Europe enjoy their newly reclaimed freedoms and summer adventures.
But as I type this now, summer is here for us, Australia is one of the 20 most vaccinated countries in the world, restrictions have lifted, and life is relatively normal again. Within weeks of reopening, Dave and I were setting off to explore.
I'm at my happiest on trips like these: road-tripping along a beautiful coastline with Dave by my side, eating delicious meals, and hiking to stunning viewpoints. It felt good to get back into it.
A special anniversary: Ten years of Lauren and Dave! Last month, Dave and I celebrated our ten-year anniversary. We commemorated the milestone by cooking up a Sri Lankan banquet with a multitude of delicious dishes, checked out a new cafe for brunch (of course), and wandered around Melbourne's botanical gardens so that we could swoon over all of the tropical plants.
Lowlights of the Month
La Niña is here and she sucks: I remember learning about El Niño and La Niña — two different climate patterns in the Pacific Ocean that affect the weather across the planet — in school, but soon forgot all about them. I don't think they make much of a difference to the weather in England? Here in Australia, though, these weather patterns have a significant impact.
Allow me to introduce you to 2021's La Niña and some of the coldest, dampest days I've ever experienced in Melbourne. In November, this city experienced the coldest stretch of temperatures in a whopping 167 years, which was when records began. In other words, it's almost summer and I've spent a significant amount of time shivering.
La Niña in Melbourne means wet, cold, and humid conditions. Mostly, though, it's been temperamental. Thirty two degrees (90°F) one day, 14 degrees (57°F) the next, blistering sunshine, pouring rain, and back and forth and back and forth. Yesterday, I got sunburnt. Today, I've got the heating on.
The good news is that the wet weather means there shouldn't be any bushfires in Australia this year. The bad news is that I won't be able to get a tan the rain will cause everything to grow rapidly, so there'll probably be a ton of fires in a couple of years.
My hayfever is out of control: Unfortunately, I'm allergic to Melbourne. And that's rather disappointing because I've spent the past nine months in this city, feeling as though I can't breathe.
I used to suffer from hayfever right up until I tried the Whole30 elimination diet and experienced the vanishing of every single one of my symptoms. My daily multi-doses of antihistamines were no more! It was kind of remarkable to go from continual discomfort to absolutely nothing, just by removing inflammatory foods from my diet. And that continued for the next four years.
Until I arrived in Melbourne, that is. Man alive. It's been so bad that I've been considering allergen immunotherapy in an attempt to better control my symptoms.
A nomadic anniversary: It was in November 2020 when I boarded a flight to New Zealand with a one-way ticket in hand. I was concerned I'd catch COVID on the flight over, I was anxious about what Managed Isolation would entail, and I had no idea where home even was anymore.
I didn't know if I'd spend the summer in New Zealand then return to my home in Bristol. Whether I'd move to New Zealand entirely and make a new home in one of my favourite towns there. I didn't know if I was risking my life by attempting to outrun COVID's grasps.
I whole-heartedly believe that I made the right decision to leave the U.K.
Even though it brought plenty of stress to the surface: losing a core group of my readership, many of whom had followed me for the better part of a decade, having to co-ordinate moving out of our Bristol house from 8,000 miles away and dealing with knowing all of our belongings are now in some random storage unit, not seeing my family for the better part of two years, losing the stability that comes from having a home and possessions and some semblance of a routine, and getting caught up in almost six months of hard lockdown in Melbourne.
But the joys! A five-month road trip around New Zealand that was easily in my top three travel experiences ever, getting to live a normal life at a time where the rest of the planet was in various states of disrepair, escaping what would have been a traumatising winter in the U.K., gaining permanent residency for New Zealand, the once-in-a-lifetime experience of exploring a country that has no international tourists, re-connecting with my friend group in Melbourne and feeling so loved because of it.
Even with the stress and lockdowns, the past 12 months have been some of the best of my life. I've been so lucky.
HOWEVER.
If you had told me back in November 2020 that I was leaving Bristol to become nomadic. Y'know, that thing I swore I could never be again? That a year later, I would still be living out of a backpack?
It would have given me second thoughts about leaving, for sure.
So it was a bit of a weird travelversary for us last month: celebrating a fantastic year of travel while also spending a significant amount of time browsing real estate listings for our next home base. As much as we're desperate to find a home again, it doesn't currently make sense for us to have one.
Dave and I aren't planning on settling down for another year, so I have plenty of nomadic adventures in store for me. Whether that's good or bad… I guess we'll just have to wait and see!
Incidents of the Month
My very first huntsman: It had to happen eventually.
I've been based in Australia for eight months now and during that time, I've managed to successfully avoid having a run-in with this country's most infamous creature. I am, of course, referring to the huntsman spider.
One of the largest — and one of the fastest — spiders in the world, the huntsman is the worst nightmare of arachnophobes the world over.
And so, imagine my surprise when I opened the door to our car and found my face inches from an enormous brown spider, sitting there on the door seal. I gasped.
"Huntsman, huntsman, huntsman," I muttered to Dave as I slowly backed away. Half a second later, I watched the spider run inside the car and scuttle underneath the passenger seat.
Oh no.
"I cannot get inside that car," I told Dave. "I'm going to have to walk back to our place."
(It would be a four-hour stroll but undoubtedly worth it to avoid finding out what it feels like to have a gigantic spider running up your leg.)
I winced as I watched Dave begin to remove our belongings from the car, throwing things around in an effort to scare the spider into leaving. "I can't find it," he told me and I insisted that it was definitely somewhere near my seat.
These things move at a speed of a metre per second which is… horrifying, and also means that trying to get your hands on them can prove to be quite the complicated challenge.
"Got it," Dave said eventually.
"You did?"
"Yep. I brushed it out with my keys and it ran under the car."
I dropped to my knees to peer underneath the vehicle but there was nothing there.
"Are you sure?" I asked.
"Promise."
I trusted Dave but also, WHERE WAS THE EVIDENCE? WHERE HAD THE SPIDER GONE? I was afraid that it had simply scuttled under the car and then found its way back inside. It sounds illogical, but google "huntsman spider car" and you'll realise just how common a scenario this is. They fucking love cars! Huntsman spiders seem to spend their entire life squeezing through tiny cracks in vehicles and then popping out of the air vents to say hello whenever you're driving down the motorway.
And so, for the rest of our road trip, I fell into a spider-checking routine. Open the door, check the door seal, peer into the A/C vents, check behind the visors and mirrors, take a deep breath, then get inside.
This country, man.
My Next Steps
The first half of December is going to be all about seeking out more of those epic Victorian adventures. From Wilson's Prom, I'll be driving over to Lakes Entrance for koala-spotting, cave-exploring, and winery-hopping. I'm particularly excited to traverse the Great Alpine Road next: the mountainous version of the famous Great Ocean Road.
I'll be rounding off the road trip with a visit to Bright: an adorable town I first visited in February 2020, when I checked out the annual Adventure Travel Film Festival that's held there. I remember eyeing everybody with suspicion in those early days of the pandemic, breathing shallowly and washing my hands approximately every 17 seconds. But I love this town's outdoorsy vibe and thriving restaurant scene, so I'm excited to spend some more time there.
After that, it'll be back to Melbourne until the end of the year. I've been toying with the idea of venturing over to Adelaide for the first time, as I've yet to check out the state of South Australia, but it's just as likely that I decide to stay put for the rest of the month, eating brunches, hanging out in pub gardens, and grumbling about the weather!
What do you have planned for December?