Namaste from India!
My friends, I finally got on the plane.
I finally made it to my dream travel destination after years of planning and half a dozen cancelled trips.
Was it worth the wait?
You bet it was! I'm absolutely in love with India and can't believe it took me so long to get here.
But let's start at the beginning of the month.
I kicked off November doing much the same as I did last month: bouldering my heart out! It turns out that I am well and truly obsessed with climbing, and I'm so dismayed I'll have to miss out on it while I travel for the next three months.
When I wasn't hitting the climbing gym, I was basking in the joys of Bristol in the autumn.
This year, we were fortunate to have blue skies, golden leaves, and plenty of excuses to head out in search of the best Sunday roast in the city. So far, my winner is Vittoria over on Whiteladies Road, but there are so many great contenders out there.
When I get back, I want to check out the roast at Victoria Park, as it was recently voted the best in the entire U.K. One of my favourite aspects of living in Bristol is its incredible food scene!
Because I'm going to be celebrating Christmas with Dave's family this year, my family decided to put up the Christmas tree early so we could celebrate Fake Christmas before I set off for India.
We then all got together to exchange presents, venture out for a delicious meal, and spend the evening snuggled up inside watching TV.
Then, it was time to get on the plane.
To finally get on the plane.
The plane.
And it wasn't until I stepped foot on it that I allowed myself to believe I was going.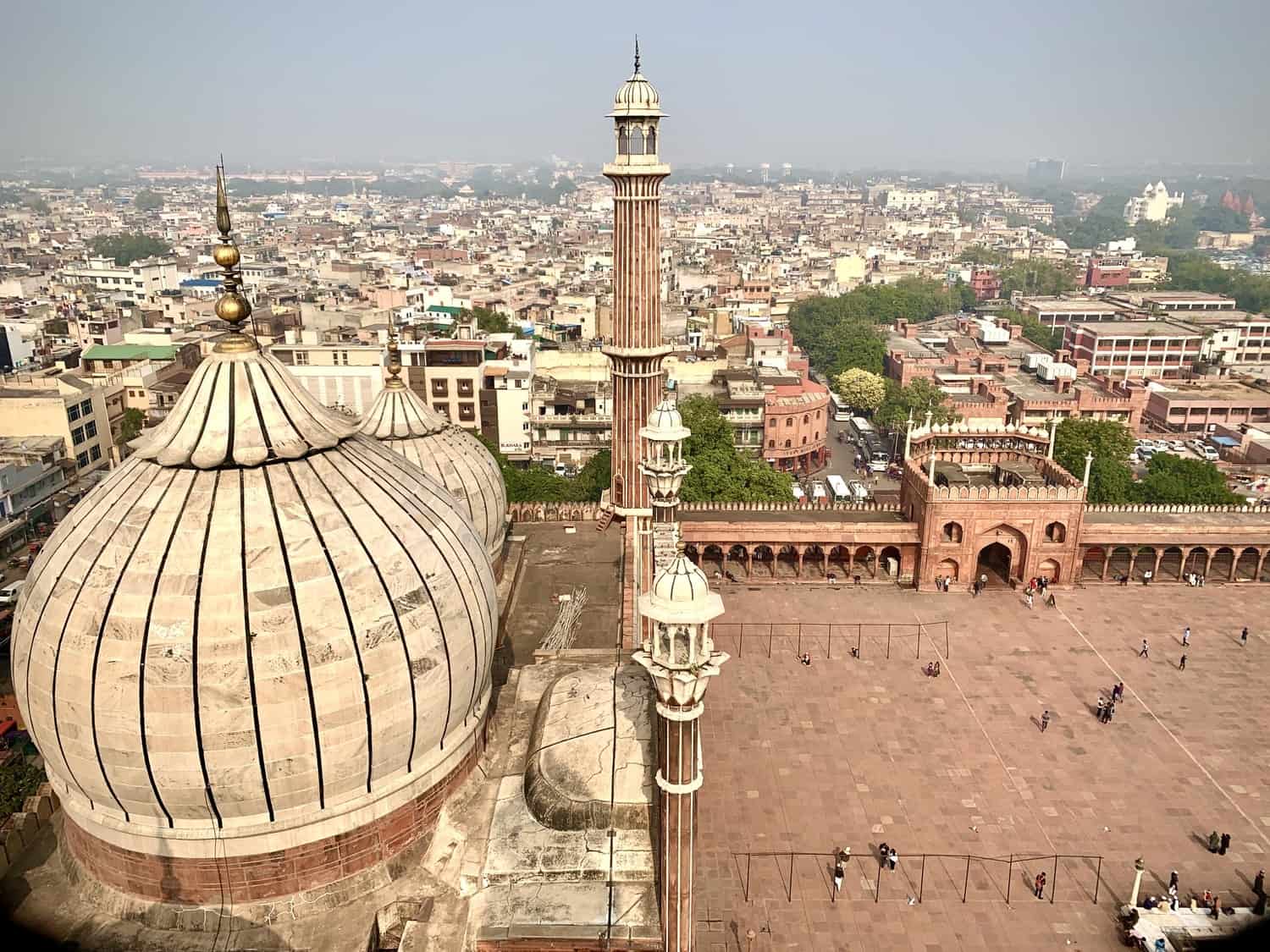 Even when I landed in Delhi, there was still a part of me that couldn't believe I was actually here.
We chose to stay at Tatvamasi Guesthouse in South Delhi, which made our stay in Delhi even better. I don't usually shout-out guesthouses in my monthly summaries, but the owner of this place was so great that I can't resist giving him some promotion. He did so much for us, from showing us around the local night market to driving us to tourist attractions, helping us get set up with SIM cards to making half a dozen phone calls when mine didn't work.
I highly recommend staying here if you have a trip to Delhi coming up.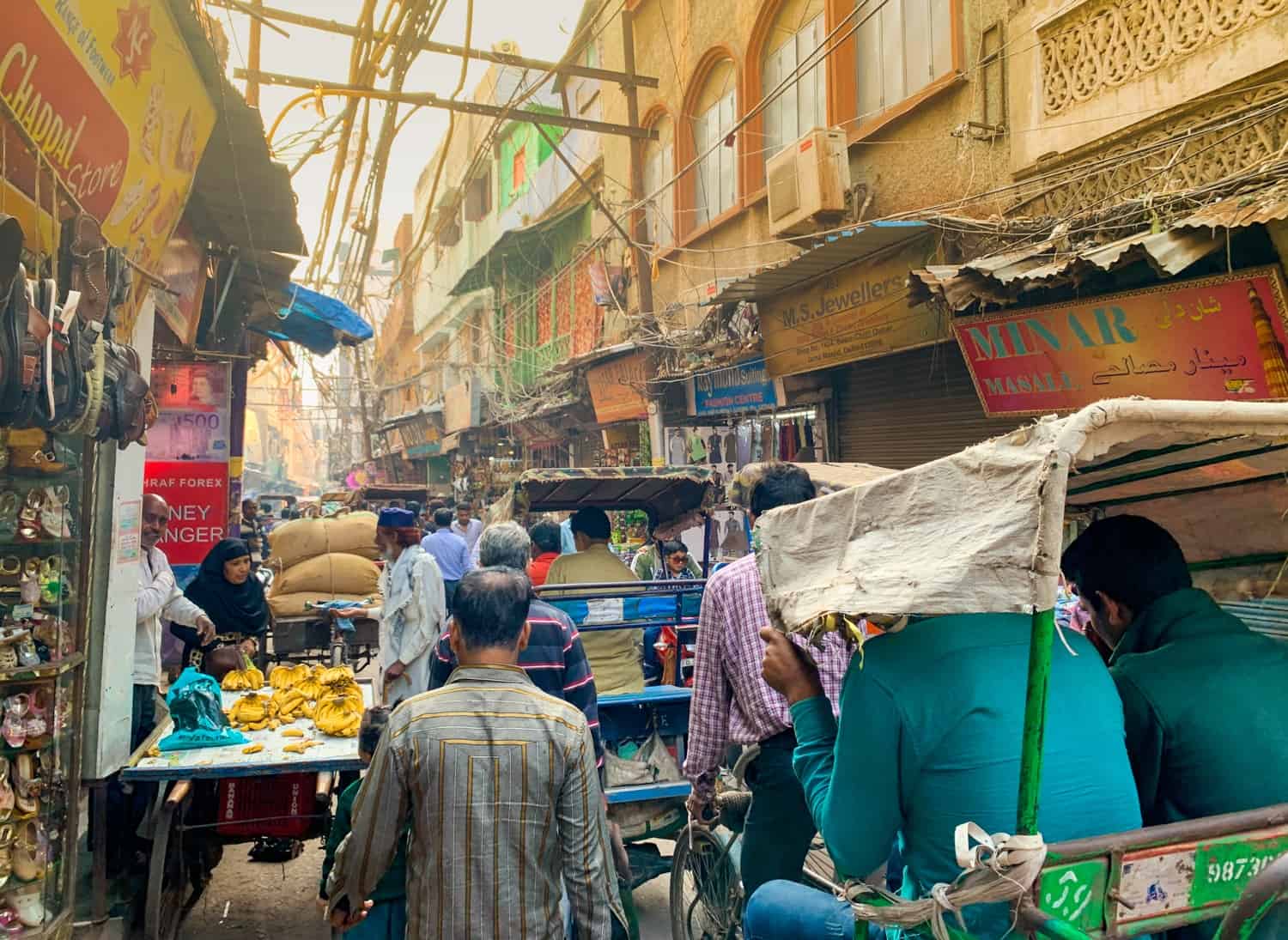 I decided to split my time in Delhi into three areas for my three days in the city.
First, Old Delhi.
This was the part of the city that felt most like how I had pictured Delhi to look before arriving. The streets were crammed with rickshaws and motorbikes and cows and goats and street food and so many people and so much noise. I shared a video on my Facebook page if you haven't seen it already.
When I wasn't being swallowed up by the chaos, I wandered around the Red Fort, clambered up the minaret at Jama Masjid, visited Gandhi's memorial, and generally took so many photos and videos that I'd drained my camera's battery by the end of the day.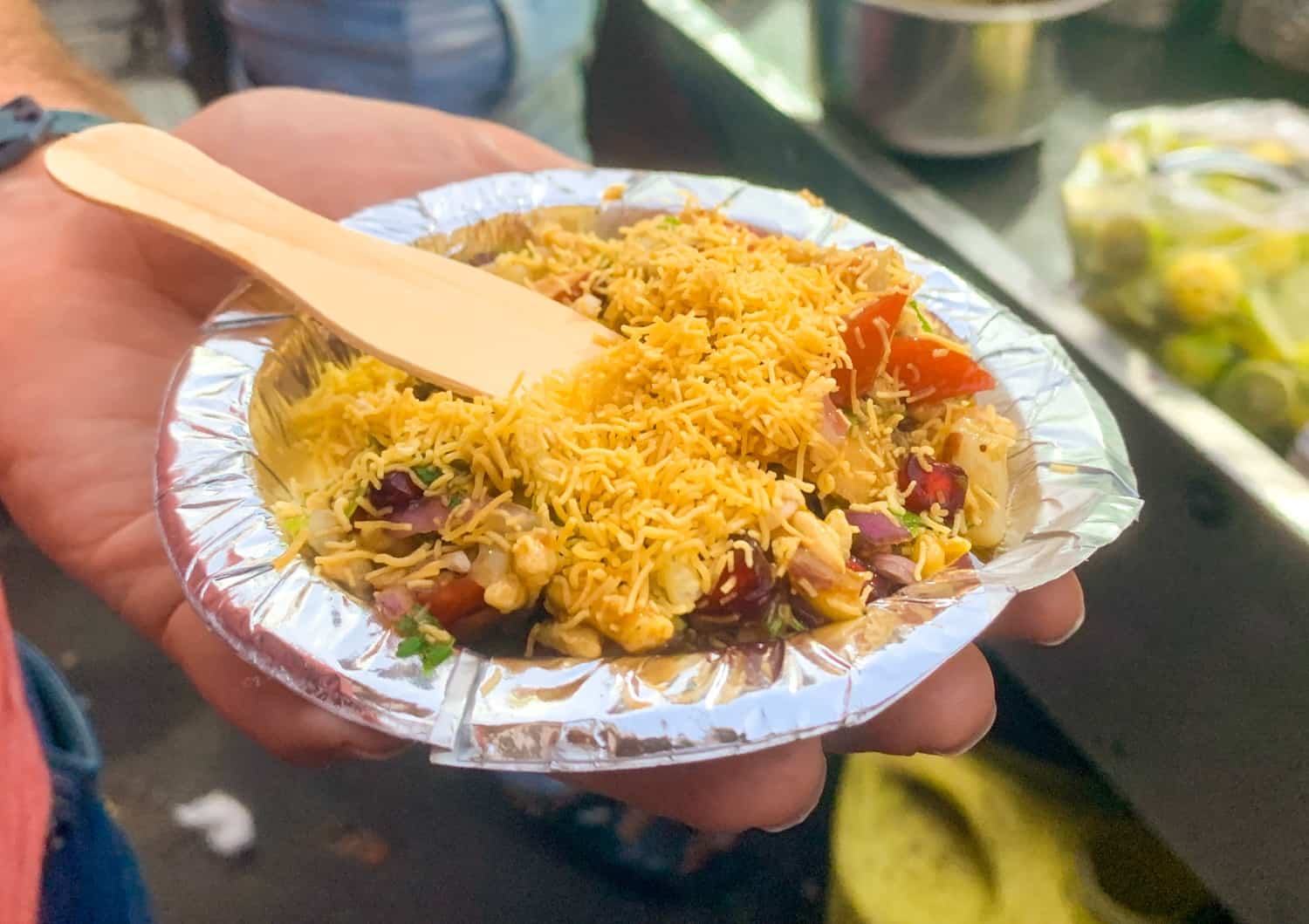 India is one of the first countries I've been to that has left me baffled over its street food scene. I love to eat on the streets when I travel, but man, I have no idea what most of the dishes are here!
I signed up for a Delhi street food tour with Urban Adventures to find out more and had such a great evening with my guide! We tried so many delicious treats that I would have never stumbled across on my own, from Indian-style shawarma to golgappas (my favourite!) and bhelpuri. Next, came the pao bhajji and kulfi-falooda, and we rounded off our tour with gulab jamun (another favourite!) and jalebi.
Taking this tour gave me the confidence to tackle street food in India, and our friendly guide made the whole experience fun and interesting.
My second day in the city was all about New Delhi, as I wandered aimlessly around Connaught Square, wondering why I was there and what I was supposed to be seeing.
Humayun's Tomb was a big highlight for me — I hadn't heard of it before arriving in New Delhi, despite its UNESCO designation, and was surprised to discover a seriously impressive building waiting for me.
My favourite attraction of the day, though, was Lodhi Garden. What a cool park! I loved spending the last hour of my explorations watching families play cricket and picnic on the grass, surrounded by old historic monuments.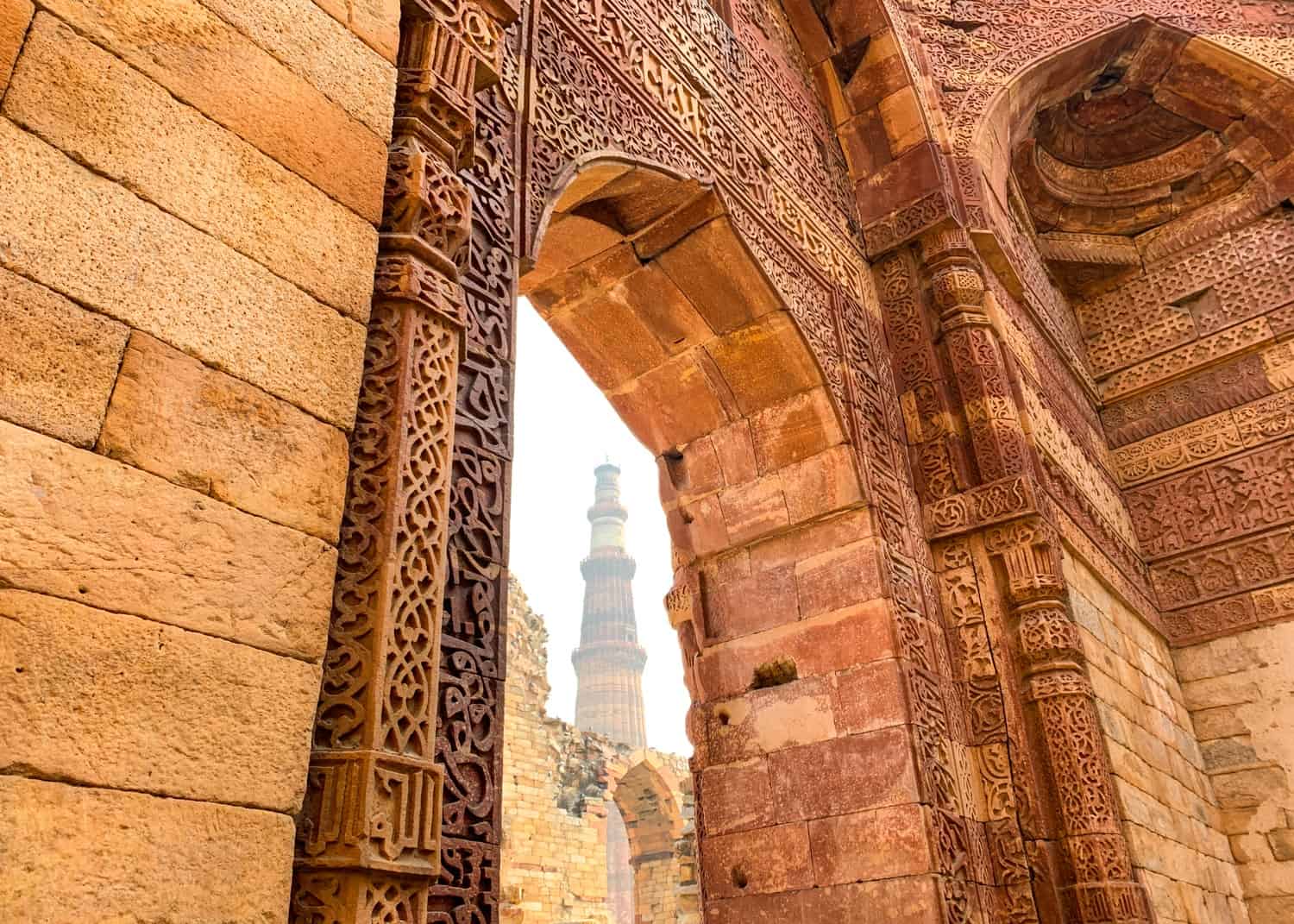 I finished off my time in Delhi with a relaxed stroll around South Delhi — one of the calmest parts of the city.
I started my explorations with a failed attempt to see the Lotus Temple. It was closed when I attempted to visit, so I had to make do with a couple of snaps through the barbed wire surrounding the grounds.
The true standout from my time in South Delhi, though, was Qutub Minar. A UNESCO World Heritage site, this towering minaret reaches a height of 73 metres and is surrounded by so many cool ruins and monuments. I can't wait to share more photos from my time here, as it's been one of my highlights from my time in India so far.
Countries visited: 2
India, United Kingdom
Cities visited: 3
Bristol, Kiev, London, New Delhi
Distance travelled: 4,290 miles
Number of photos taken: 1,338
Number of dosas consumed: 4
Number of cups of chai drunk: 8
Number of flights: 2
Number of rickshaws: 6
Highlights of the Month
Discovering I had nothing to be afraid of: I've long been intimidated by travel in India. There are so many horror stories to be heard. I was concerned it would be unsafe to visit as a woman; that I'd be groped and scammed at every step. Not so! Or, at least, not so far.
I feel safe and welcomed in this country. Nobody has tried to rip me off; nobody has attempted to scam me; nobody has shown me their peen.
At the start of my travels, I think I would have struggled with India. As an experienced traveller, though? It's fun, wonderful, and far less intimidating than many other countries I've visited. I can't get enough of it.
Being blown away by Delhi: I had a feeling that Delhi would be the worst part of my India trip. So many people despise this traffic-clogged city and advise visitors to get out as soon as they can.
Still, I'm not one for skipping over destinations, so I gave myself three days in the city. I suspected I'd come to regret allocating so many days for Delhi, but I still wanted to give it a chance to wow me.
To my surprise, I love this city! Yes, it's crowded, chaotic, loud, and polluted, but there's so much to discover. It now has me wondering: if this is going to be the worst part of my trip, I can't wait to see what the rest of my Indian adventure has in store for me.
Finally a positive Google update: My site has been hit hard by Google's algorithm over the past year. Since March, every search update has whipped away a solid 20% of my traffic away, over and over and over. It was disheartening and frustrating and had me pondering if this was the beginning of the end for this site.
In November, though, I finally had an update go my way. Hopefully things continue to improve in 2020.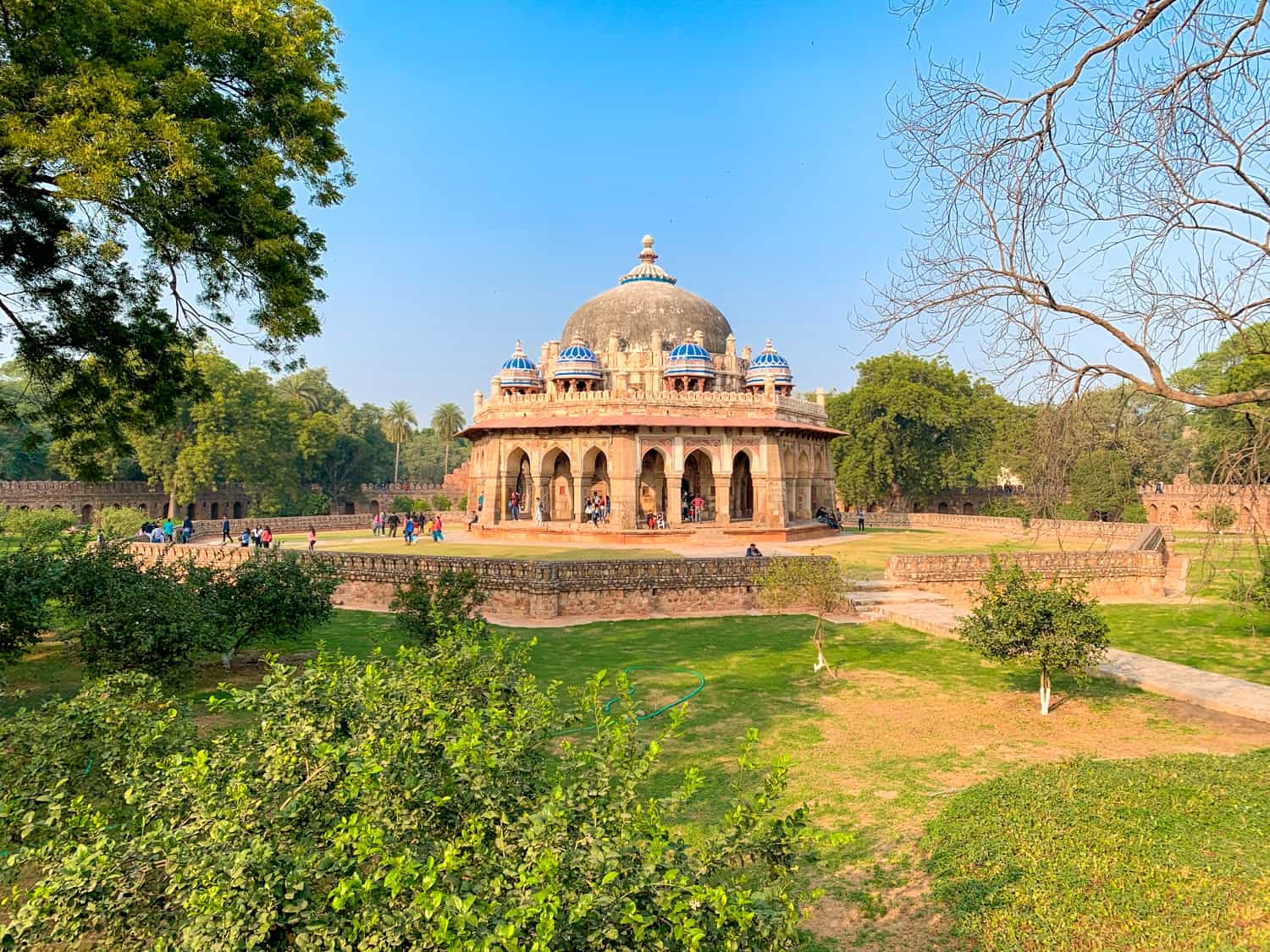 Lowlights of the Month
My failed attempt at becoming a Youtuber: Last month, I announced I starting my Youtube channel back up and kicking it off with a Q&A.
Well, in true Lauren fashion, everything that could go wrong did.
I purchased a whole bunch of gear for my video — lights, microphones, tripods — and set up my living room as a studio. I sent Dave out of the house for the afternoon and spent a solid three hours answering your questions. I then planned to edit the footage into a 20 minute video when I was done.
Well, it turns out that my camera stops recording videos after 30 minutes.
Yes, I spent the vast majority of my afternoon talking and making jokes to a camera that wasn't actually recording me.
Embarrassing.
I re-recorded my answers, then when watching the footage back, discovered that my phone had been causing the speaker to bip-bip-bip-bip as I spoke, making all of the videos unusable. I didn't realise I'd need to put my phone in airplane mode or its radio waves would get picked up by my microphone.
Sigh.
I re-recorded my answers, then when watching the footage back, learned that my microphone was faulty and had been buzzing for the entirety of the video. The footage was too noisy for me to hear myself speak.
Sighhhhh.
I got a new microphone, re-recorded my answers, and finally had footage I could use. I spent a full week learning how to edit a video, then spent the next few days cutting into shape.
And then half of my files spontaneously corrupted and were no longer usable.
Sighhhhhhhhhhhhh.
I wanted to cry.
So.
I re-recorded my answers again — I'm getting really good at answering your questions — at 10 p.m. on the night before my flight to India. It was the absolute last thing I wanted to do, but I'd committed to filming this video and I was determined to finish.
Now I just need to overcome my jetlag and find a spare day in my busy India itinerary to edit the footage together.
Spending so much money on my sinuses: Remember that blog post I wrote about how my apartment was making me sick? Well, I moved apartments and it fixed approximately zero of my issues. Sadly, it seems as though I'm reacting to something in British buildings.
Three of the five places I've lived in in the U.K. have given me these same sinus problems, and I haven't experienced it anywhere else in the world. Am I allergic to something in the insulation of the houses? In the paint? The furniture? British mould? I have no idea how to even find out.
With the NHS falling apart at its seams and waiting lists longer than my list of travel disasters, I finally sucked it up and decided to go private. When the cost of seeing an ENT specialist for a 10-minute appointment comes to $350, you can only imagine how much I'm having to spend on allergy tests, CT scans, and whatever else I may need to go through.
If I can't figure this out within the next year, I'm probably going to have to leave the U.K., and the thought of that makes me incredibly sad.
The pollution in Delhi is brutal: And it's not anywhere near as bad as it could be.
And yet, when safe levels of PM2.5 are around 10 and the current level in Delhi is 200, it's still unhealthy to be breathing in the city. I keep waking up with a sore throat, my eyes are burning and puffy, and I have a headache most of the time.
As much as I loved my few days in Delhi, it's not a place I think I could spend much longer in.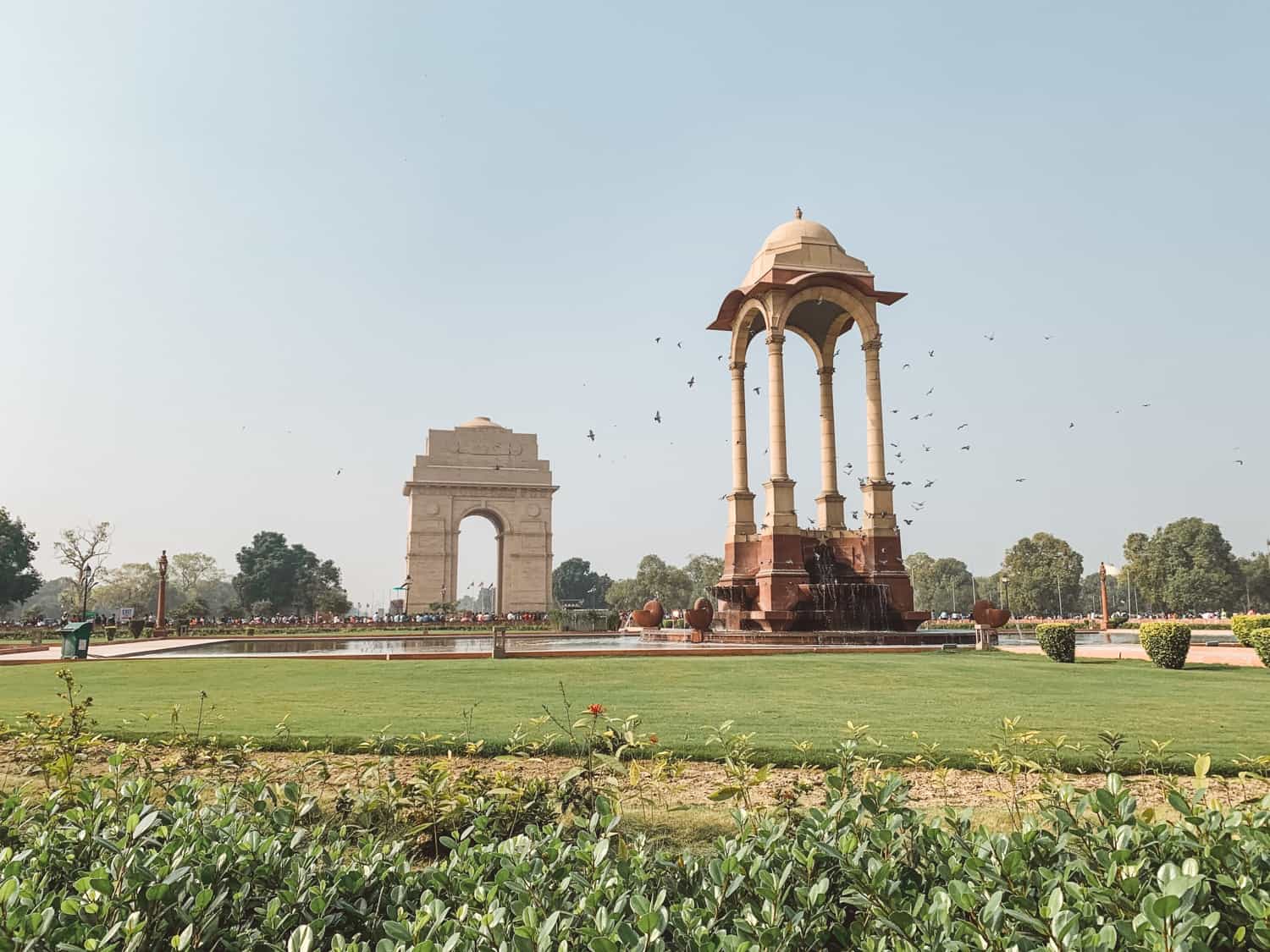 Incidents of the Month
My first near-death experience in India: So there I was, high up at Humayun's tomb in Delhi, leaning back to take a photo that would encompass the enormity of the structure, when I slipped.
When I slipped and I tripped and I skidded backwards into the barrier that was preventing me from falling to the ground below.
Except this barrier, it turned out, was only at knee-height and there I was, windmilling above it, with a total loss of balance.
Fortunately, I managed to propel myself forwards and out of harm's way, but Dave and I were shaken up by the whole experience when we realised how close I was to falling.
I almost lost my passport. Again: I was flying with Ukrainian Airlines for the first time, which really should be a lowlight of the month because that airline sucks.
Anyway, I was all settled in for my flight, with my Kindle in hand and earplugs firmly in my ears, when I felt a tap on my shoulder.
"Are you Lauren?"
"Yep."
I smiled, wondering if I had been spotted by a fan.
"I found your passport on the floor."
She handed it over to me and I quickly slipped it in my bag, pretending not to notice the hard stare that Dave was suddenly sending my way.
I didn't get to see the Lotus Temple: I've wanted to see this Sydney Opera House-esque structure ever since I started planning my trip to Delhi. With all my research, though, I didn't think to look up the opening times.
It turns out it's closed on Mondays, and that was the day I'd decided I'd visited. I wish I'd realised earlier so I could have crammed my visit into one of my other days of sightseeing.
It's not the end of the world, though. I got to see it through a barbed wire fence instead, when my guesthouse owner took me to the outskirts of the temple grounds.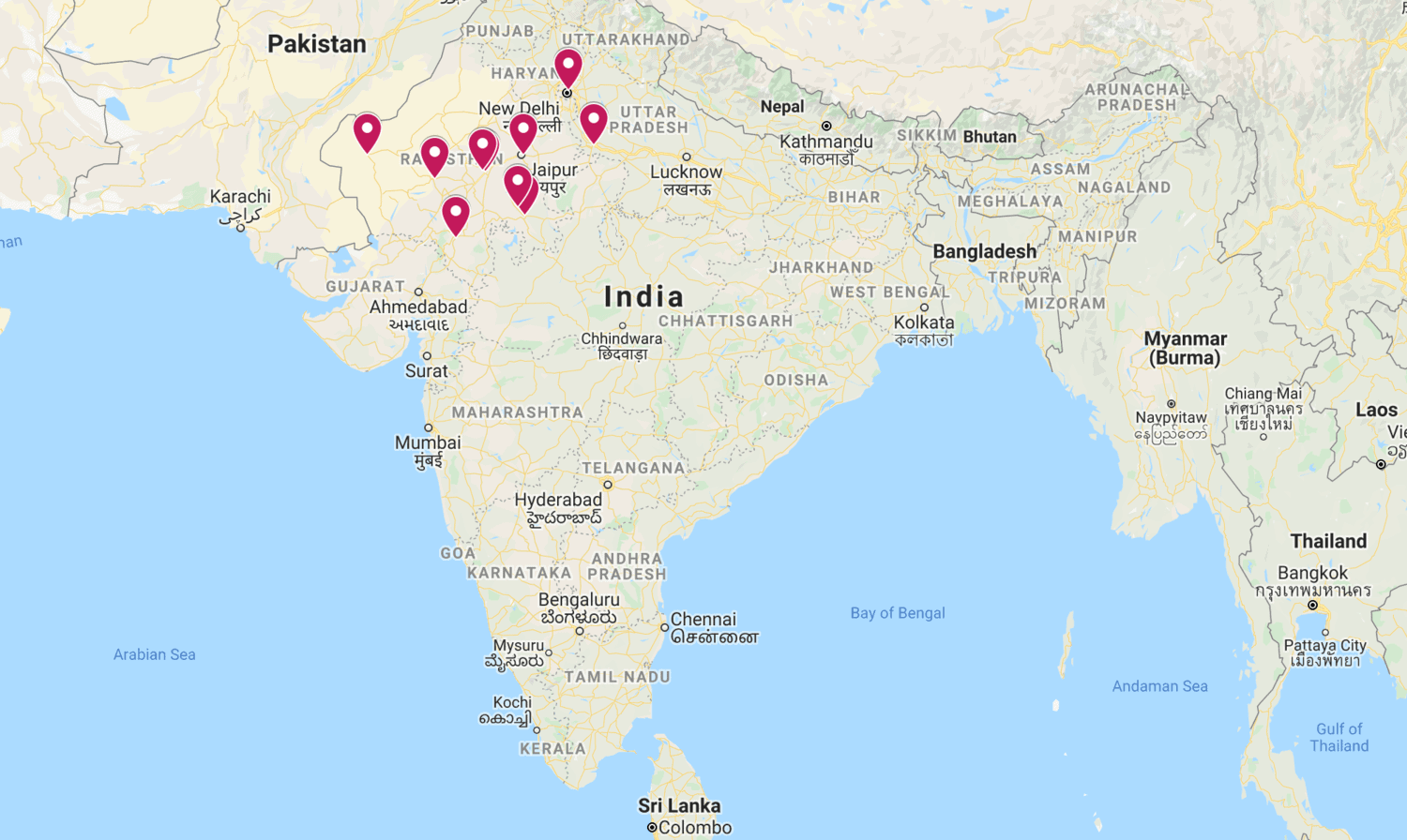 My Next Steps
I've got plenty of travel on the books for the final month of 2019!
After I wrap-up my time in Delhi, I'll be following all the other tourists around the Golden Triangle, heading first to Agra to see if the Taj Mahal is overrated as hell, then to Jaipur for a poke around this dusky-pink city. After that, it'll be all about Rajasthan for my remaining three weeks in India.
I'll be riding the rails (and buses) to Bundi, Ajmer, Pushkar, Udaipur, Jodhpur, and Jaisalmer, as well as a whole bunch of lesser-known spots along the way. I'm particularly excited about spending the night in the desert, snuggled up against the Pakistan border, discovering what everybody loves about Udaipur, marvelling at all the shades of blue in Jodhpur, and getting my hippie on in Pushkar.
When my time in India draws to a close, I'll be boarding a plane and jetting south for winter. Yes, I'm off to Melbourne for yet another Christmas in the sunshine. While I'm there, I'll be catching up with Dave's family, checking out the city's bouldering scene, and heading to Melbourne Cricket Ground for the Boxing Day Test. Plus catching up on work after such a hectic travel schedule through India.
If you thought that was more than enough travel for one month, I wholeheartedly agree, but I still have another adventure in store for December. Towards the end of the month, I'll be flying to New Zealand for a ton of activities, from hiking the newly-opened Paparoa Track to beach time on the South Island. I also have to figure out which South Pacific island to go to now that Samoa is suddenly overrun with measles. Maybe Vanuatu?
What do you have planned for December?