November was a rollercoaster of a month but excitedly, marked the start of my new nomadic travels! Let's get stuck in.
I kicked off the month in London, where I was there to see my family, move everything I own back into their house, and get my chronic hiccups seen to.
Yes, I have chronic hiccups. No, they haven't gone away yet. It's been three months and counting.
I learned from my doctor that persistent hiccups are frustratingly difficult to treat, as they can be caused by any one of a hundred different things. Unfortunately, some of them are fairly serious, such as brain tumours, stomach tumours, cancer, kidney disease, and more. And I've got to give a shoutout to the NHS here, because getting health treatment in the UK is always a pleasure. I got an appointment with my doctor within an hour of calling, went straight to the hospital an hour later, had three x-rays, an ECG, several blood tests, and was home an hour after that. Five days later, I had my results. Of course I didn't have to spend a penny.
Fortunately, the x-rays didn't show any growths, and the rest of my results were clear, too, so it was time to begin treatment. The first step in reducing intractable hiccups is a heavy-duty sedative that's typically used to treat schizophrenia. Yikes.
So, um, I'm not taking it. At the moment, my hiccups are still quiet and infrequent enough that I'm happy to live with them for the time being. I'm still hoping I'll wake up one day and discover they've disappeared for good.
Rather than spend my time back home worrying over results I couldn't change, I threw myself into the holiday spirit and made the most of being back in my homeland.
One particular highlight was the chocolate and cocktail-making class I took with my mum in East London! We learned so much about the history of chocolate, sampled dozens of different types, threw together some spectacular chocolate martinis, and ended up with a box full of treats to take home with us. And yes, we did make quite a mess of the table!
On top of that, I got to finally hang out with Brenna of This Battered Suitcase, who has long been a travel blogging favourite of mine and it was wonderful to spend some time with her in East London. I saw ABC live with parents, which was possibly one of the least cool things I've ever done, but The Look of Love is one of my favourite songs and it was kickass getting to see it performed live by, um, a bunch of middle-aged men. I even celebrated Fake Christmas with my family — they put up the tree ridiculously early for me, spoiled me with plenty of thoughtful presents, cooked a delicious roast dinner, and spent the evening watching old family videos with me. It was perfect.
A week later, I flew to Portugal to start saying teary goodbyes to Lisbon.
For my final two weeks in town, I turned off my laptop, hid my phone, and set about spending every single second outside and present, exploring one of my favourite cities on the planet.
First on my list was heading to some of the weirdest attractions of the city, like a cereal-themed cafe and a doll hospital that creeped me the hell out. Yes, I'll definitely be writing about both of them.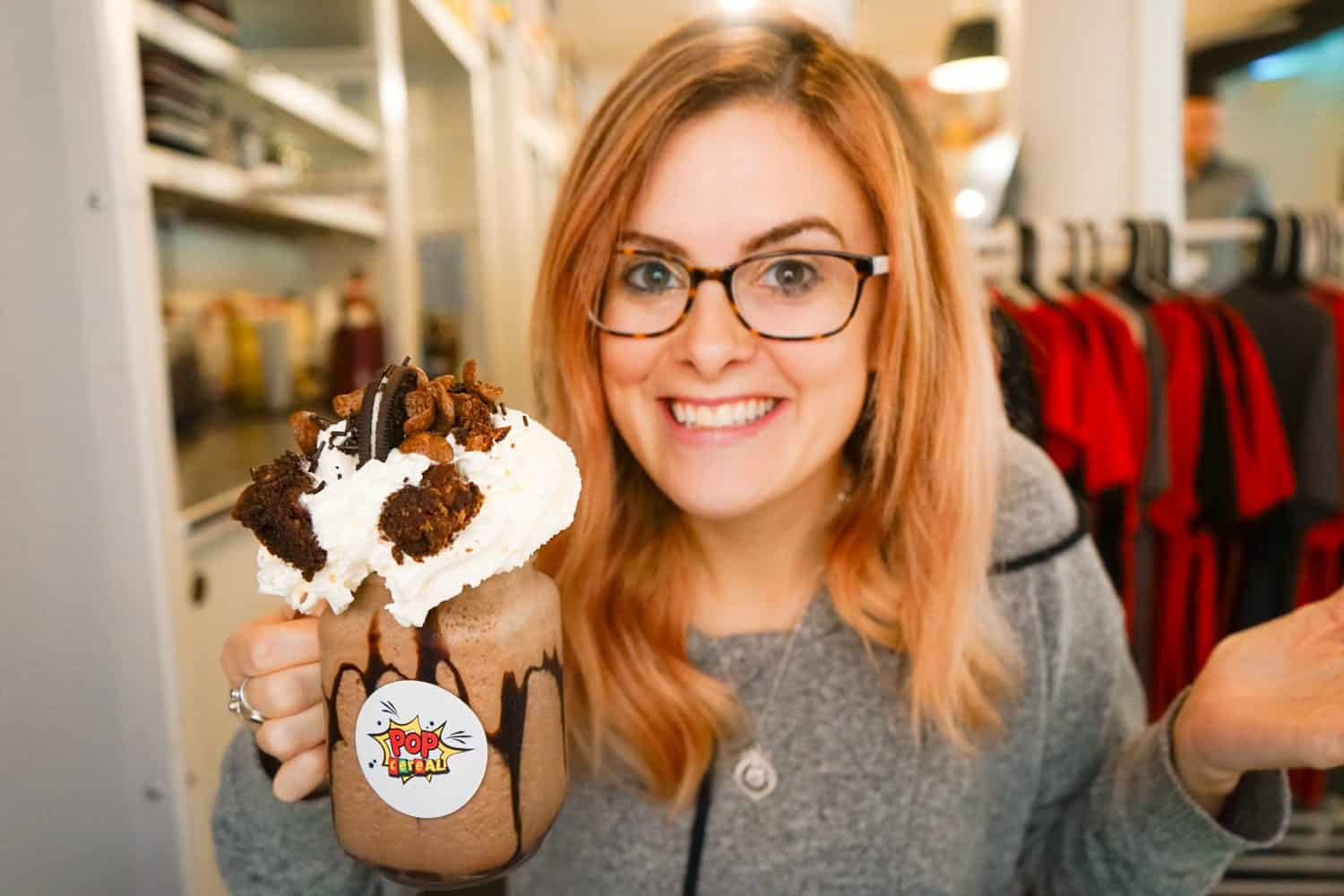 I took the opportunity to visit my biggest tourist oversights in the city, like the Lisbon Oceanarium that's ranked best in the world, the Lisbon flea market, which had some seriously cool treasures, the weekend brunch at the Four Seasons that's always rated highly as a fabulous way to treat yourself, and the Lisbon tile museum, which was even more boring than it sounds.
I revisited all of my favourite restaurants, made the effort to visit some hotspots that had been on my wishlist for a while, and even crammed in a lovely Thanksgiving evening with my favourite people in Lisbon.
It's going to be hard to leave this place and the wonderful people we've met here.
I cried on our final day in Lisbon because I'm still fearful I'm making a mistake. I had the best 18 months of my life while I was in Lisbon, which makes this decision so tough, but it didn't feel like home and there were too many downsides to living there. I'm trying to keep in mind that change is always hard while remaining optimistic that our decision is going to work out for the best.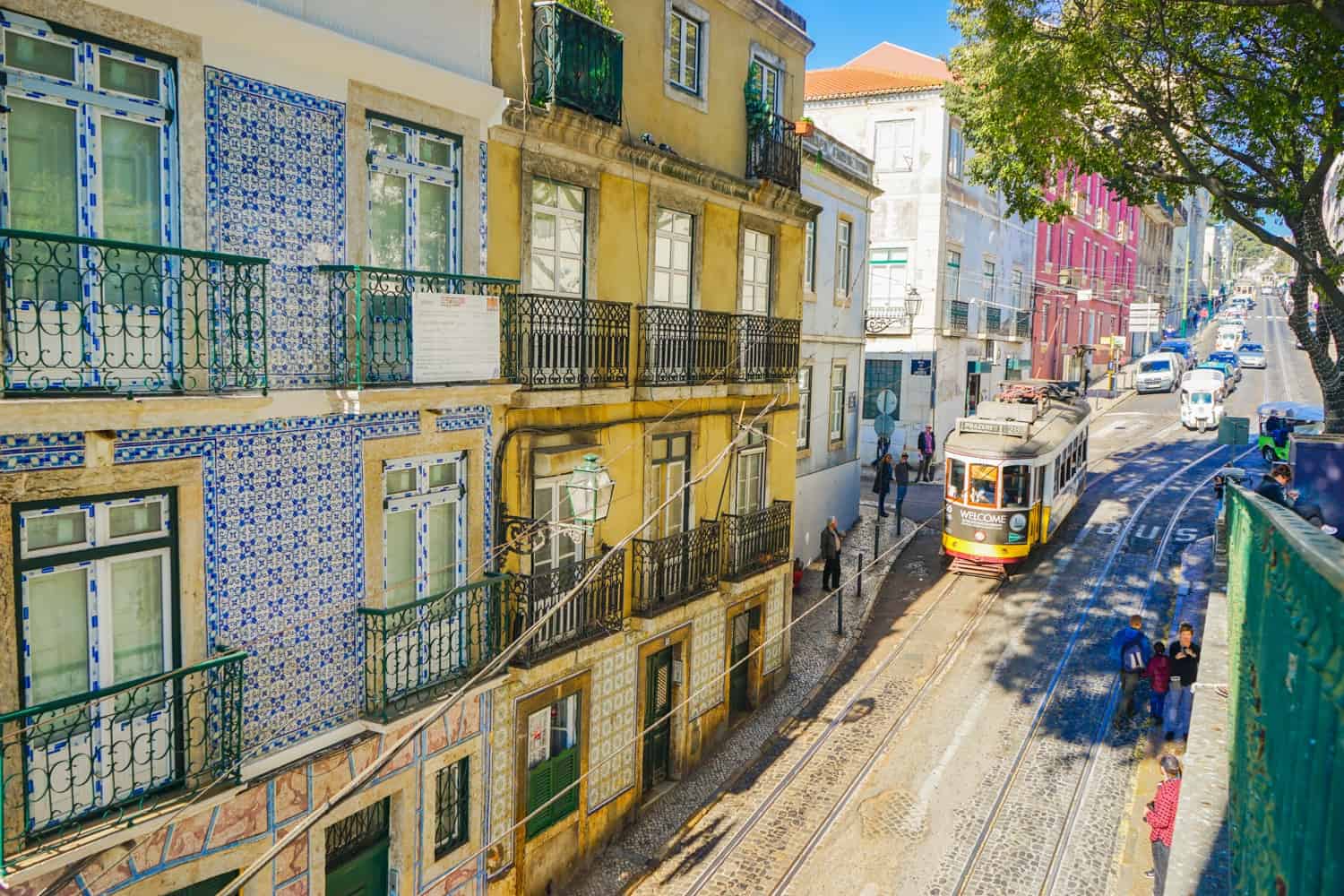 Thankfully, I didn't have long to wallow because a few hours later, I touched down in Rome and was determined to see as much of the city as I could.
I last visited Rome a decade ago; for Dave, it had been more like 20 years. Needless to say, we were both excited about making our way around the most tourist-filled attractions and remembering what it's like to be in such a historic city.
I was surprised to fall head over heels in love with Rome! Last time I was here, I came away feeling uninspired, but on this visit, I couldn't get enough of the incredible architecture. The city well and truly blew my mind, and I can't believe I was so unappreciative of its importance back when I was a teenager. Which is, lol, totally why I thought it was boring on my first visit.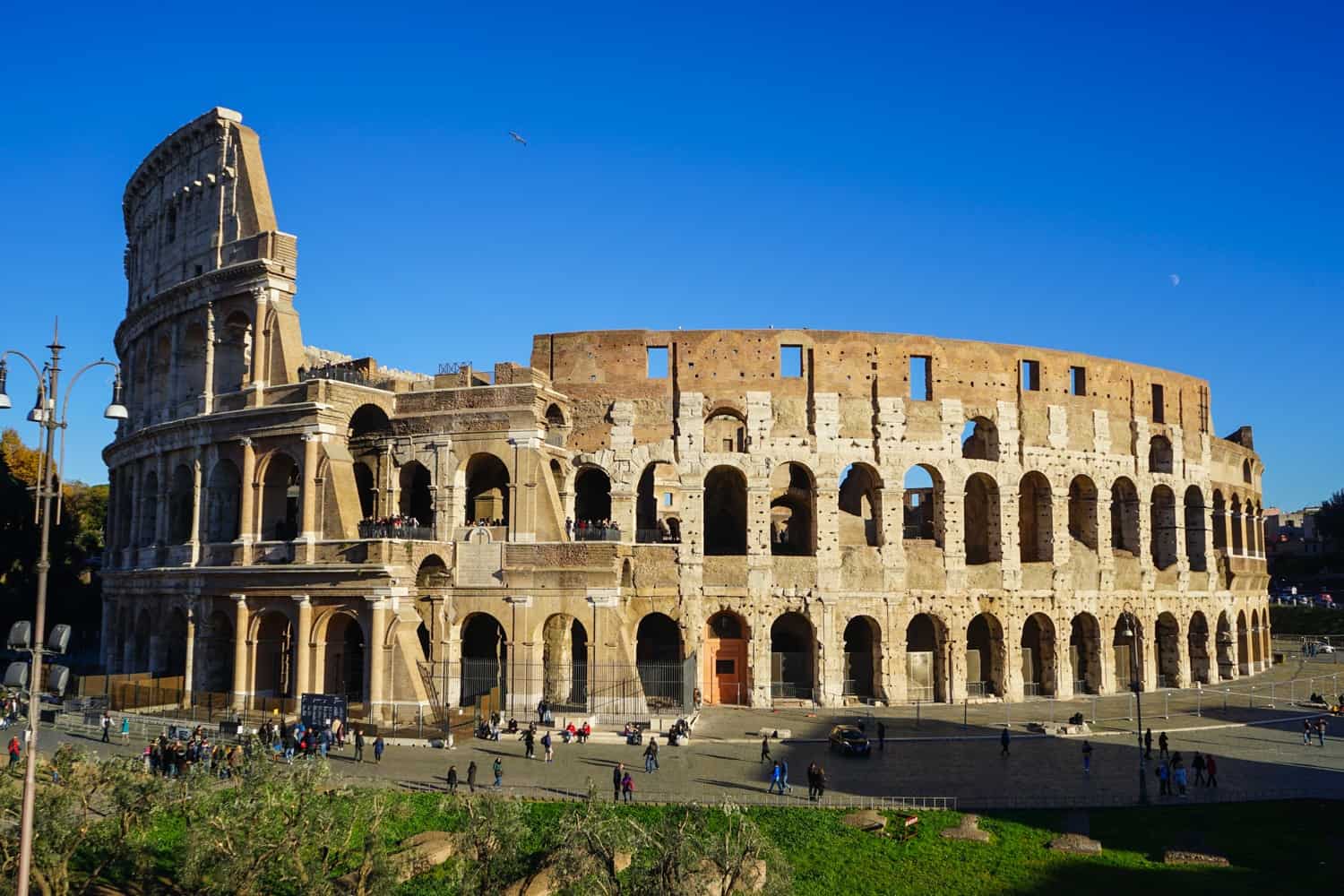 Even more surprising: I found it easy to avoid gluten and dairy while I was in town, which made for fewer stomach cramps than I'd been anticipating.
We crammed a lot into our time in the city: touring the colosseum with audio guide in hand, wandering the Roman Forum for hours because we were so enthralled with the ruins, flicking a coin into the Trevi Fountain to ensure we'd return to Rome once more, gazing up at the crumbling Pantheon, and, most enjoyable of all, wandering the atmospheric alleyways.
I even managed to cram in a stop to a new country for me: Vatican City! It was over-the-top crowded and I promptly left because is the Sistine Chapel really worth queueing for four hours? Don't answer that if the answer is yes.
And that was Rome!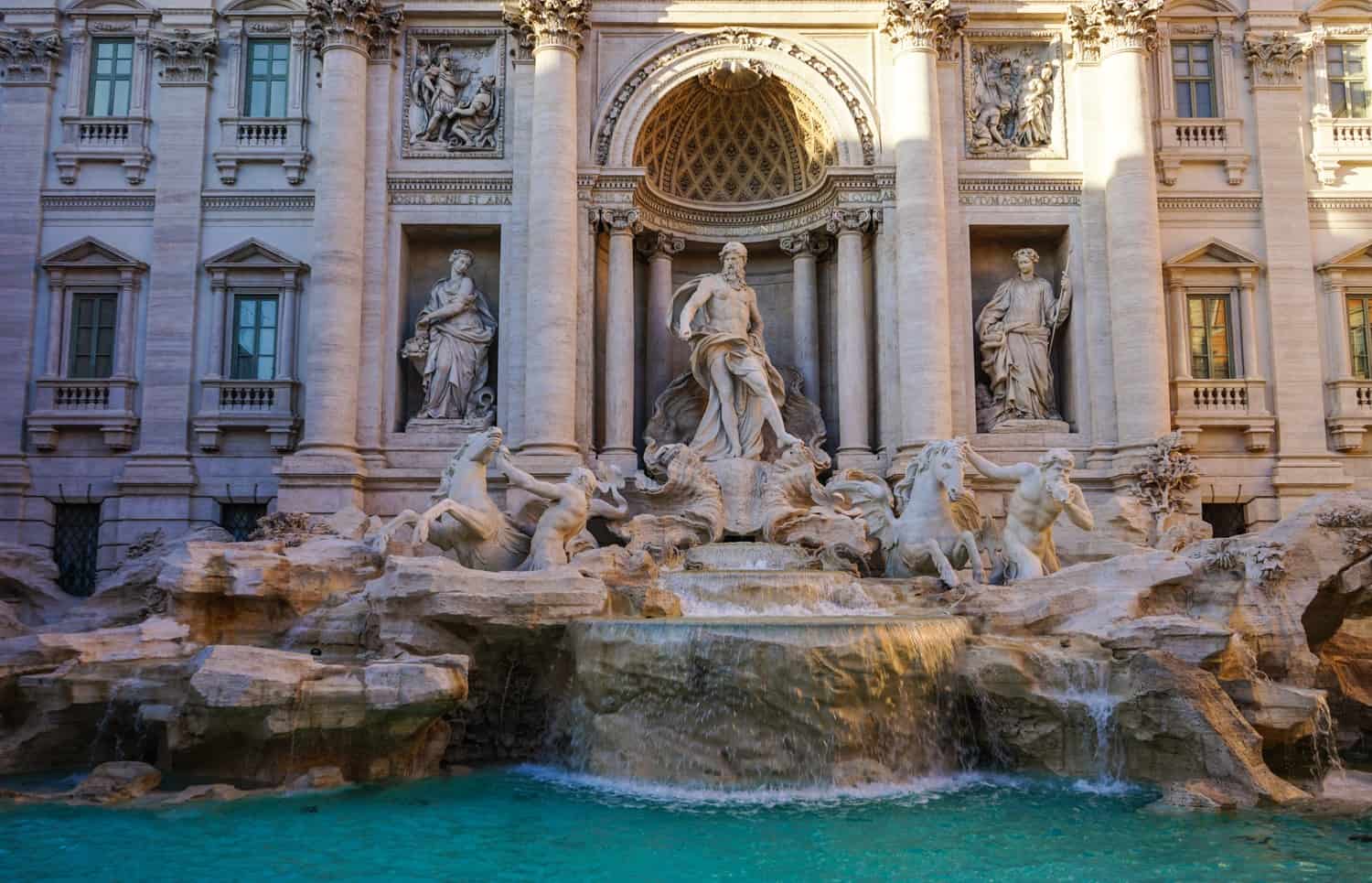 After a quick layover in Moscow, where it was a shocking -5°C, we hopped on a plane bound for Tokyo.
It was time to take my first steps in Japan.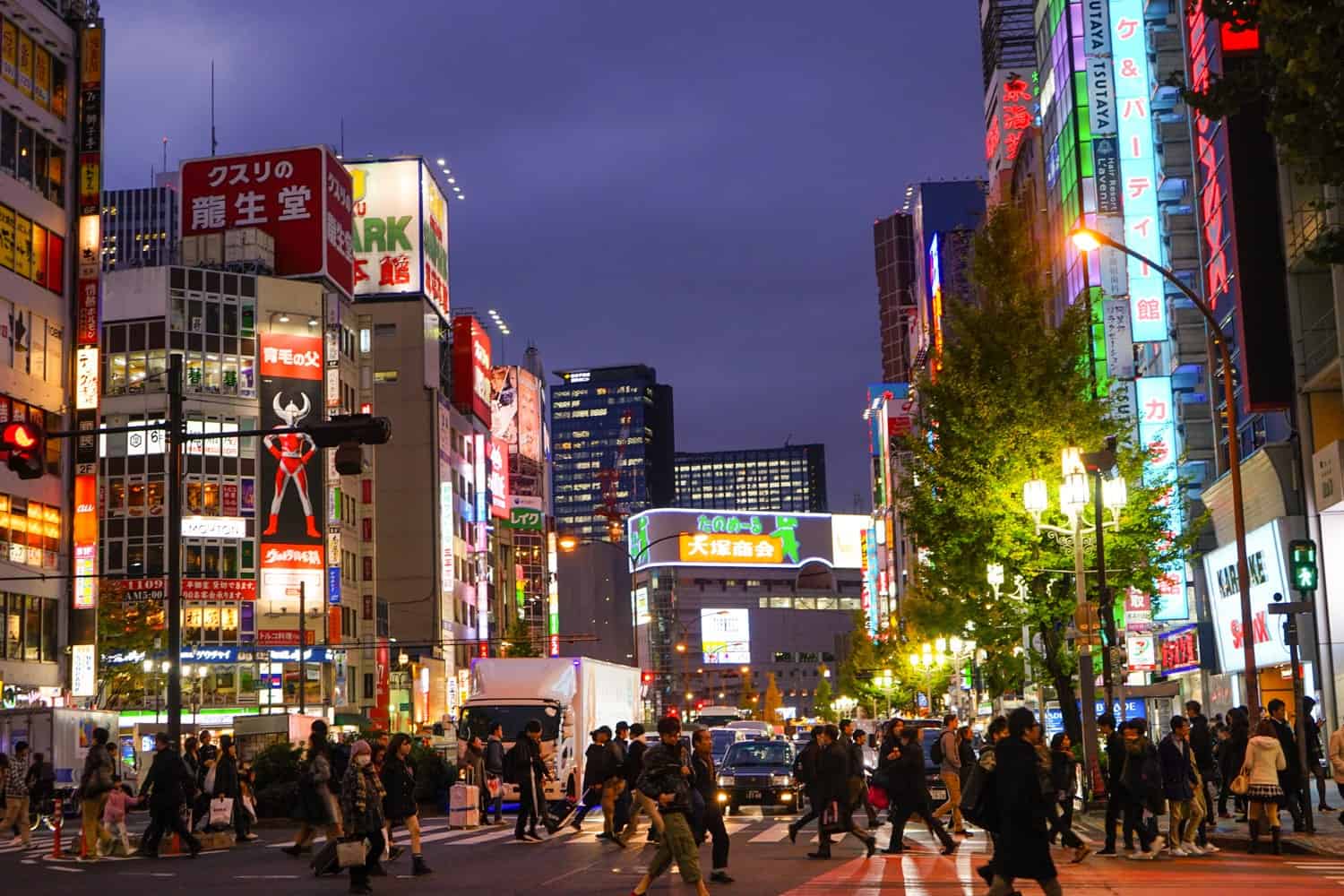 Tokyo was everything I'd dreamed it would be. It was loud, vibrant, chaotic, and ridiculous, all squished into one enormous city.
I immediately set out to explore.
We based ourselves in Shibuya for our time in Tokyo, and explored as many neighbourhoods as we could on foot. We walked into Shinjuku to get one of the best views of the city from the Metropolitan Government Building. We fell in love with Golden Gai, which is the coolest bar district in the world.
We swooned over gorgeous Memory Lane and dove mouthfirst into a restaurant for dozens of yakitori — meat on a skewer. We had the best ramen of our life and even managed to successfully order it from a vending machine. We fell in love with the hipster Harajuku neighbourhood and swooned over the impressive Imperial Palace.
And that was November!
Countries visited: 5
Italy, Japan, Portugal, United Kingdom, Vatican City.
Cities visited: 4
Lisbon, London, Rome, Tokyo, Vatican City.
Distance travelled: 8323 miles
Number of flights: 4
Number of trains: 7
The Best Thing I Ate
Ichiran Ramen is regularly voted to have the best ramen in the world, so I obviously made sure it was my very first meal in Japan. It was even more incredible than I'd been expecting! You order from a vending machine then fill in a questionnaire, answering how rich you like the broth, the level of spice you require, how many green onions you'd like, and more! Easily the best ramen of my life and I'm looking forward to seeing if anywhere manages to top it.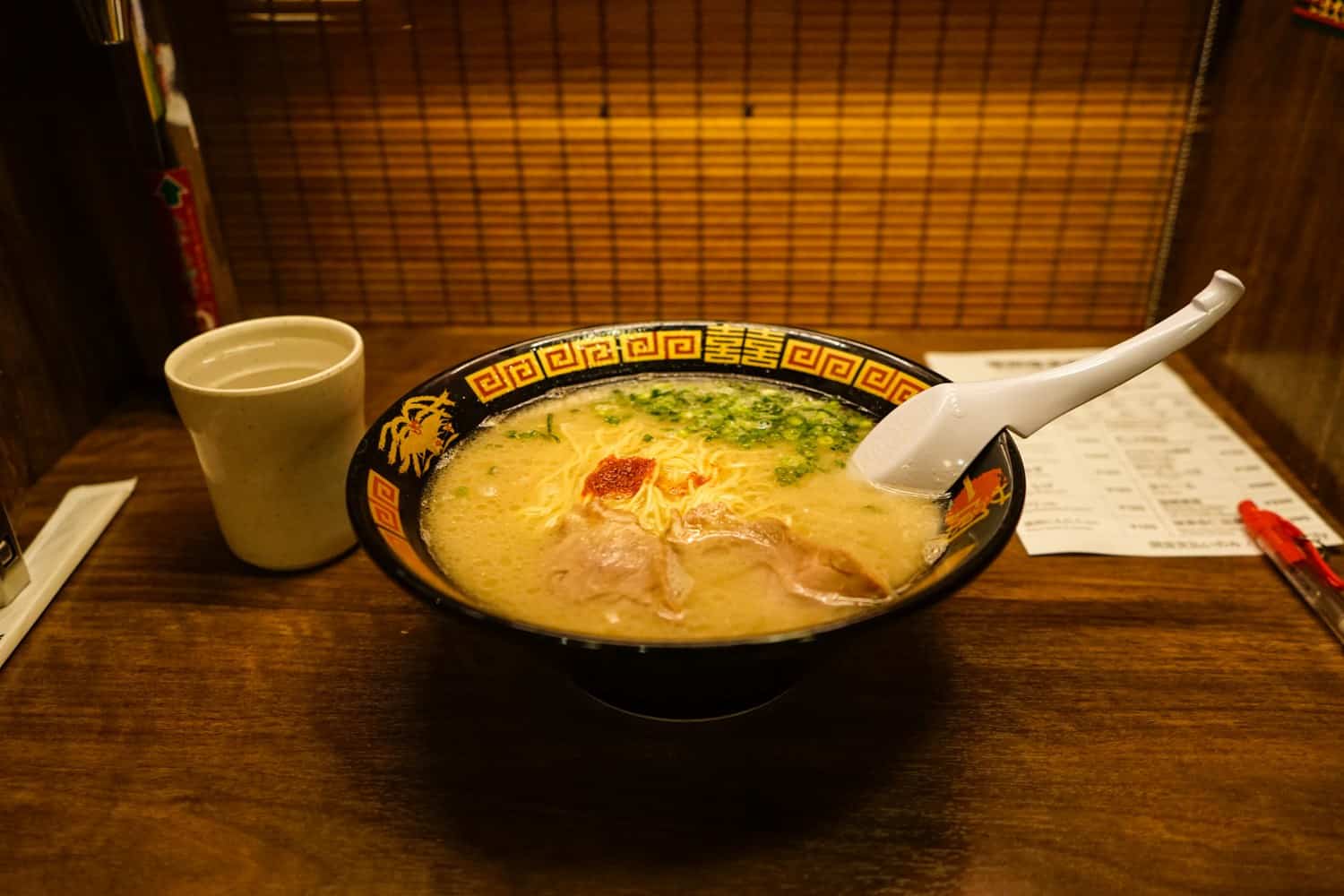 My Favourite Photo of the Month
Memory Lane was the most picturesque street I wandered down in Tokyo, and I'm so happy I managed to snap a shot that could do it justice. This ended up being one of my most popular photos of all time on social media, which I couldn't be more thrilled about.
Highlights of the Month
I haven't had a panic attack yet: I've got to be honest with you and admit that a fairly large part of me was concerned reverting to long-term travel would bring my anxiety back into my life. The reason why I stopped travelling full-time was because travel had resulted in me having daily panic attacks. Moving to Lisbon and changing up my diet eliminated them. I'd be lying if I said I wasn't concerned the exact same thing was going to happen again.
Well, so far so good! A little premature, perhaps, to say I'm in the clear, but it's a good sign regardless. I'd be concerned if my anxiety reared its head within days of me setting off on a 6+ month adventure!
I want to live in Harajuku: Within minutes of arriving in this Tokyo neighbourhood, I was sold. Harajuku felt like the type of neighbourhood I could live in, and Dave and I have already considered throwing our Southeast Asia plans to the wind just to return. Harajuku has fantastic food, cool cafes, hipster stores, and a safe vibe. I'm obsessed and I only spent a few hours there.
Rome really is all that: It took me a decade to return to Rome for a second visit, but I appreciated it a hell of a lot more this time around. I can't wait to write about the differences between my two trips to the city!
Lowlights of the Month
Leaving Portugal sucked: As I said in my post about why I'm leaving Lisbon: "If your life is already great, are you making a horrifyingly bad decision if you give it all up in the hope of finding something incredible?" Dave and I miss being close to family and think we'd be happier living in a city where we can easily fit in with the local culture. Our life in Portugal was wonderful, but there were so many teeny-tiny downsides that eventually they all added up and we felt as though we'd be happier elsewhere. I hope I don't end up feeling like this was a huge mistake, but I won't know until later in 2018, so there's plenty of time to worry and overthink!
I had the worst jet lag of my life: Let's just say I wasn't able to do Tokyo justice. Crossing nine timezones wrecked my body in a way I'd never experienced before, and I was overwhelmed for much of my time in the city. Every time I felt in the slightest bit tired, I'd take a nap and then wake up three minutes later with enough energy to power 1.46 million homes. Most nights, I'd go to bed at 10 and still be wide awake at 5 the following morning. It didn't make for particularly enjoyable sightseeing.
A long, long wait to check in: What's worse than flying halfway around the world on an overnight flight, barely sleeping, and then landing at 9 a.m. in your destination?
Not being able to check-in until 4.
Dave and I were exhausted by the time we arrived in Tokyo and the last thing we wanted to do was to sit in a cafe for half the day, battling to stay awake and in desperate need of a shower. It wasn't fun.
Incidents of the Month
I got super-lost in Rome: We'd only been travelling for two days when Dave and I had our first argument. He had been itching to explore the city and I had a ton of emails to answer first. I guessed at what time I would be done, was half an hour late, and by the time I was ready to leave, he was irritated over having to wait around in the apartment doing nothing.
He told me I was being disrespectful, I said he was being dramatic, and I stormed back to the apartment in a sulk.
Fortunately, both Dave and I are short-term grudge-holders, so an hour later, we were chatting on Facebook and arranging to meet for an Apologetic Lunch. The restaurant was an hour away and I decided to walk there.
And then I got lost.
I didn't have a local SIM card in Italy and when I accidentally cancelled the route in Google Maps, I had to self-navigate an hour-long trip down tiny alleyways, all while thinking about how ridiculously embarrassing it would be if I turned up late to our lunch that was supposed to be about me apologising for being late. I couldn't find a taxi, didn't have data to use Uber, and had no idea which subway/bus station would be closest to the restaurant.
I was late. But Dave saw the funny side of it and I probably burned off 500 calories with my sprint across Rome, so there were some positives to my ridiculous experience.
I was unprepared for the cold: I thrive in temperatures of 27°C, so let's just say exploring Japan in late-November hasn't been easy, especially as I've spent the past six years avoiding almost anywhere that has the potential of making me cold. On one day in Tokyo, I wore two pairs of pants, two t-shirts, three sweaters, two coats, a scarf, a hat, and gloves, and was still on the verge of tears because I was so cold.
Japan has made me feel pathetic and taught me that cold weather travel is not my jam at all.
My Next Steps
In December, I'll be travelling across two very different destinations.
My Japan jaunt continues for the next couple of weeks and will see me ridinf the rails around the country, hitting up Hakone for a glimpse of Mount Fuji, Shibu Onsen for a whole lot of snow monkey loving, Takayama for a taste of Japanese tradition, Kanazawa for as much sushi-eating as I can handle, Kyoto for temple-hopping and bamboo forest-wandering, Nara for deer-spotting and more temple-exploring, Hiroshima for reflection and remembrance, and Osaka for even more eating and drinking and shopping and, um, preparing for a change in weather.
Because after we leave Japan, we'll be switching things up big time and heading south to Australia.
Cairns is going to be sweltering.
Still, I knew I wanted to see a new part of Australia this year, and after I failed to convince Dave he should drive across the Outback with me, we agreed on a week of Queensland time to check out the Great Barrier Reef before it's gone forever.
We'll be making the most of our time in town by exploring the reef above and below the ocean. We're splurging on an hour-long scenic flight over the Great Barrier Reef to gain a sense of its enormity, and then splurging even harder with a multi-day liveaboard to get up close and personal with the coral that hasn't yet been bleached. I'm still weighing up if now is the time for me to finally try SCUBA diving, but long-time readers already know how likely that is.
Our time in Cairns won't be all about the reef, however. We'll also be heading into the Atherton Tablelands to see the rainforest and savanna, road-tripping along the coast to check out some seriously beautiful beaches, and generally enjoying being warm and sweaty after so much snow in Japan.
Man — this is a busy month! Next up: Melbourne! We'll be jetting into the city on Christmas Eve and will be thrown straight into the festivities at Dave's sister's place. Southern hemisphere Christmasses are always fun and unusual for me — it's normally about 40 degrees and half the country is on fire, Christmas lunch features some kind of BBQ action, and by the time I'm going to bed, my family are only waking up.
Between Christmas and the end of the year, we'll be spending time with Dave's family and catching up on sleep and work after such an action-packed month of travel.
It feels good to be back on the road again :-)
Where are you planning on spending the holidays this year?