I spent the first two weeks of month 57 in the same way I spent the last of month 56: eating my way around Seattle and convincing myself I need to settle down so I can get a dog.
When my time in Seattle drew to a close, I left having fallen even deeper in love with this city and longing for a visa that would allow both me and Dave to settle in the Pacific Northwest. For now, though, that wasn't an option, so it was time to keep moving.
My family were flying out to New Orleans for my dad's birthday, and we had a music-themed trip on the agenda to celebrate.
Oh, and during our layover in Denver, I spotted one of these anxiety-inducing signs for the first time.
First up on our trip: crazy, chaotic New Orleans.
And I liked it so much more than I was expecting to!
We filled out our days with tourist activities and our evenings with music, heading for Frenchmen street for burgers and cocktails, then bar-hopping our way down from there, stopping anywhere with guitars and harmonicas (and in one case, tapdancing) ringing out into the night.
New Orleans was beautiful, it was loud, it was so much fun, and it made me feel alive. I would definitely return.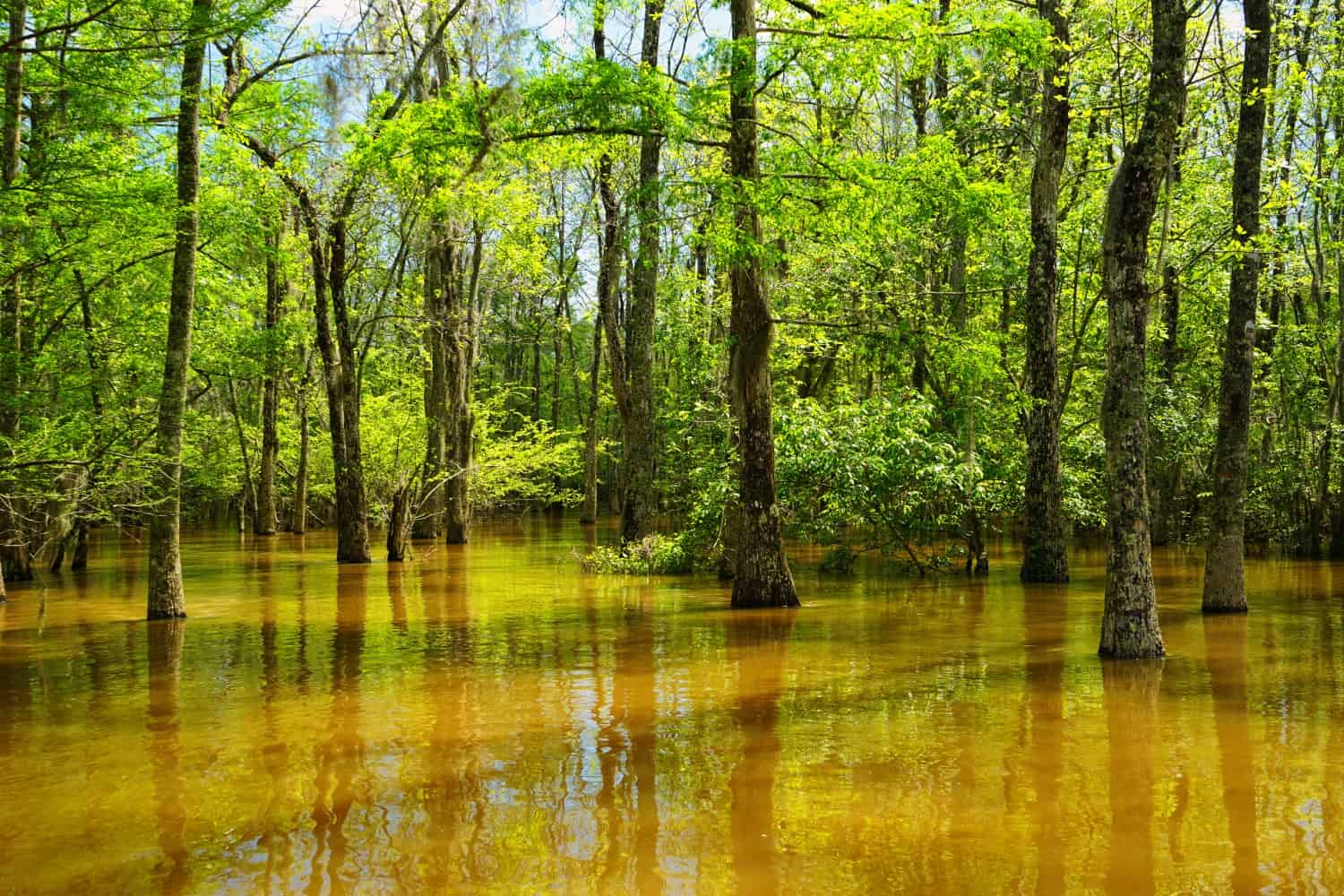 Of course, I couldn't visit Louisiana and not check out the nearby swamps! And who knew that swamps could be so beautiful?
I couldn't get enough of the murky, chocolate-brown water, the eerie cypress trees dangling overhead, and the dangerous wildlife lurking in the water. We were fortunate enough to spot multiple alligators and snakes on our trip, with a particular highlight being the eight-foot long alligator that dragged itself out of the water to a path mere metres from our boat.
We dragged ourselves from New Orleans and drove across Mississippi to Memphis, for a stop that was all about the music and the history.
Evenings spent stuffing my face with ribs on Beale Street, a day wandering around cheesy, tacky Graceland, learning more about Elvis at Sun Studios, and a sobering but important visit to the Civil Rights Museum.
I hadn't heard great things about Memphis before arriving, and I'm not sure that I'd return after seeing a lot of the touristy stuff, but I really enjoyed my time there. It's a really cool city and I definitely didn't feel like I was in any danger of being killed, like I'd expected to.
Fun fact: Memphis has the best tasting tap water I've ever experienced!
From the blues of Memphis to the country music of Nashville.
Where I soon learned that I don't like country music.
Here, we went to the Johnny Cash Museum (so good!), the Country Music Hall of Fame (boring!), and, um, oh, I guess that was it for music-themed activities. I was bit burnt out by this point.
I loved Nashville, though, and especially hipster East Nashville, which was full of delicious food and great bars. I loved it so much that I'd even consider moving there one day!
You want to know what's a good sign I really like a place? If I take no photos of it.
Which is kind of a rubbish thing to do when you're a travel blogger.
But when I don't take any photos of a place it's because I'm too busy having fun. It's because I want to fully enjoy my surroundings without worrying about recording them. It's because I feel like I belong and that I'm just living my life.
Miami, the next stop on our U.S. trip, was that place for me. We were there as a surprise treat for Dave — I wanted to thank him for the huge amount of support and love he'd shown me during my recent battles with anxiety, so I splurged on a kickass Airbnb on South Beach and tickets to see Pearl Jam, his favourite band, play!
I loved Miami! I loved the beaches, the incredible food scene, the warm weather, the Art Deco architecture, and the friendly people. I would totally return once a year for some beach fun in the future!
So, thank you, Pearl Jam, for bringing me to Miami, as I probably wouldn't have otherwise visited!
Next, we jumped on a plane from Miami to Lisbon with no idea what to expect.
We booked an Airbnb apartment for a month with the aim of either starting apartment hunting or moving on to our second (Berlin) or third (Amsterdam) options to see if those works for us. Exciting times!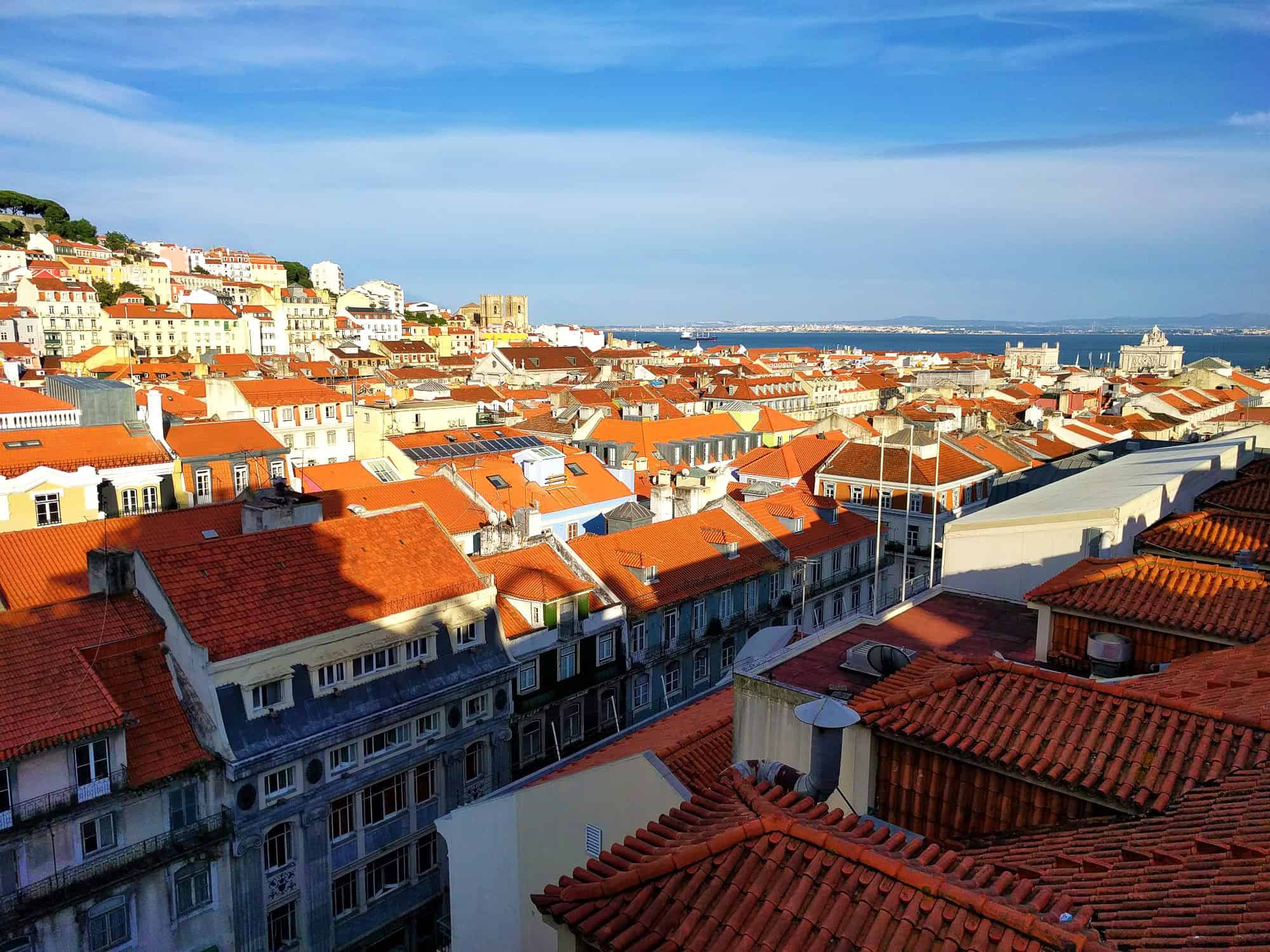 Countries visited: 2
Portugal, United States
Places visited: 6
Lisbon, Memphis, Miami, Nashville, New Orleans, Seattle 
Distance travelled: 2,556 miles
Number of photos taken: 451
Highlight of the Month
Memphis evenings on Beale Street with my family!
Lowlight of the Month
Being in pain for the vast majority of my family road trip in the U.S.
Sadly, an infection I battled in Seattle left me with some kind of permanent damage that resulted in me being in the worst pain I've ever experienced. Constantly.
As much as I tried to throw myself fully into the family fun and games, there was definitely a part of me that just wanted to lie in bed and cry forever.
Incident of the Month
Tornadogate.
Dave and I were staying in a small wooden shed-type apartment in Memphis, and one night, as we were about to fall asleep, Dave's phone buzzed to life to tell us a tornado warning had been issued for our location.
Oh my god.
I did what I always do when I'm terrified and got straight on Twitter. Searching for "Memphis tornado" brought up a lot of tweets from panicking locals who were packing their emergency evacuation kits and preparing for a potential night in their shelters. I turned to google and began to research what to do in a tornado.
Dave and I packed our bags and left them by the door, and while he soundly slept, I sat upright in bed, fully-clothed and waiting for the sirens to sound.
Fortunately, they didn't, but man, what a scary experience! It certainly put me off ever wanting to live somewhere that experiences frequent tornadoes!
My Next Steps
Time to start exploring Lisbon!